Tired of searching the internet for a collection of recipes to serve at your holiday dinner this year? Look no further! I have compiled the perfect Thanksgiving menu for you, all in one place.
Turkey
>> Turkey
Best and Juiciest Whole Roast Turkey. Gluten-Free
Thanksgiving is literally right around the corner. So, let's take care of the biggest item on the menu — turkey. And boy do I have the easiest, best and juiciest roast turkey ever for you! It cooks faster than using a traditional method and it requires NO brining! Winning!
Juicy Roasted Turkey Breast. Gluten-Free
For a small, intimate Thanksgiving dinner, try easy, juicy roasted turkey breast with crispy skin. We are talking tender juicy meat with crispy skin, roasted on a layer of caramelized onions.
Easy Slow Cooker Turkey Breast. Gluten-Free
Soft, tender and juicy slow cooker turkey breast with the crispiest skin and fresh fall herbs is the easiest way to cook a turkey this holiday season.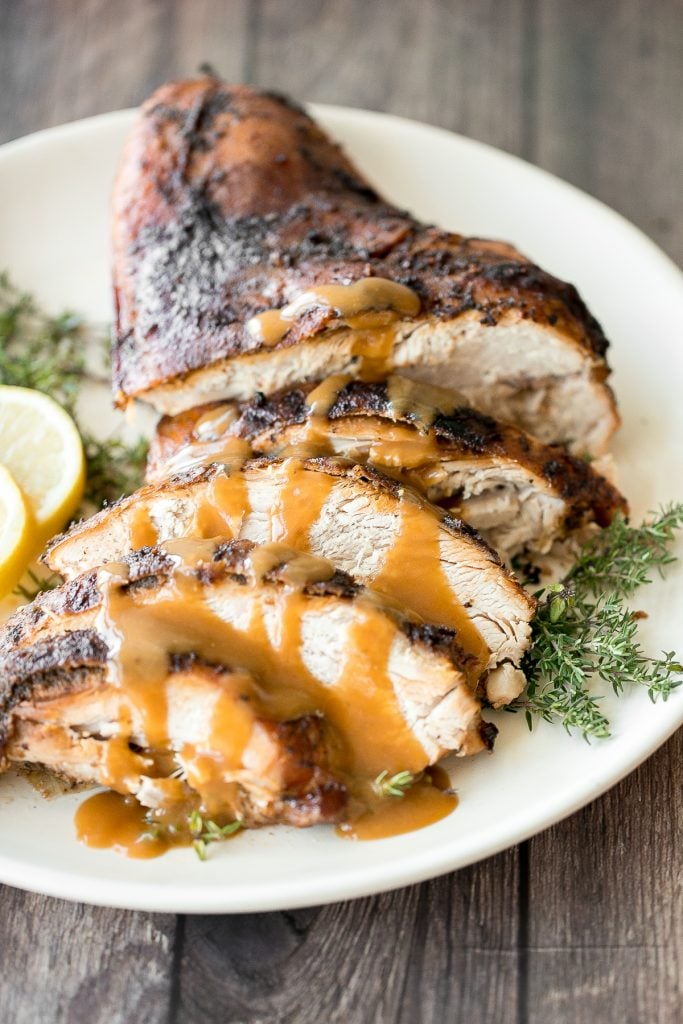 Asian five-spice roast turkey is tender and juicy, marinated with a delicious flavourful Asian rub and has a crispy brown skin. The perfect holiday entree.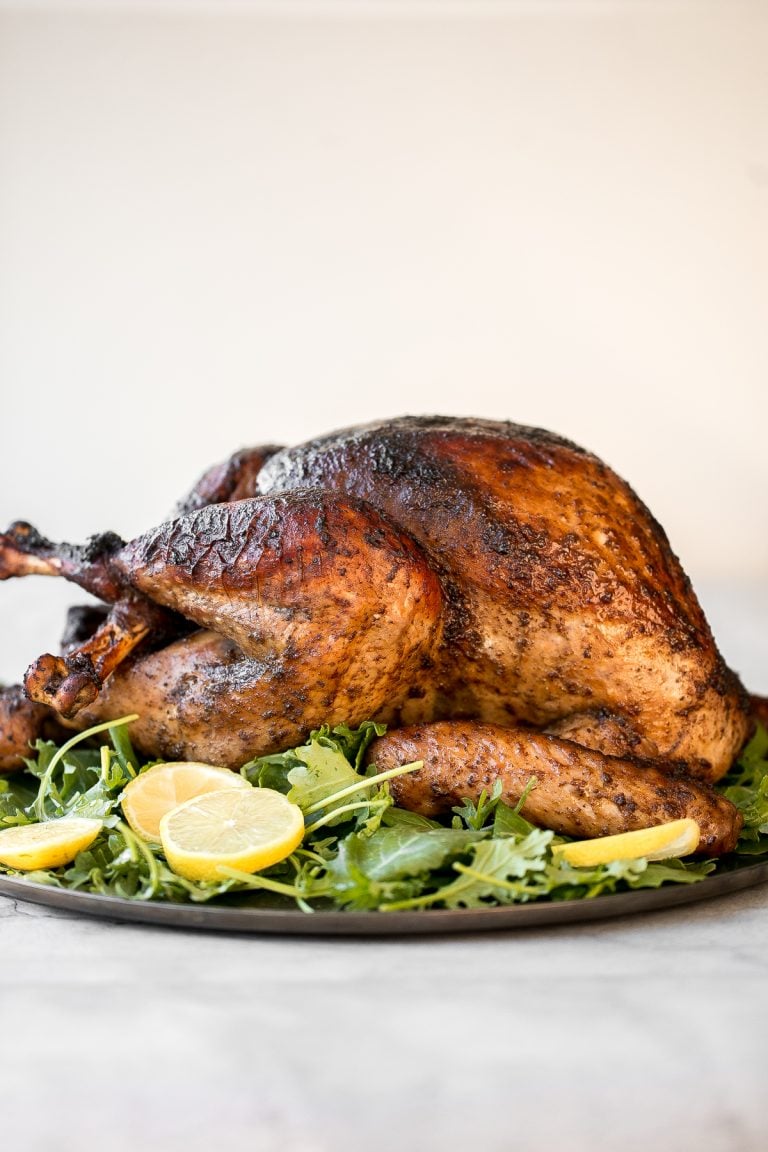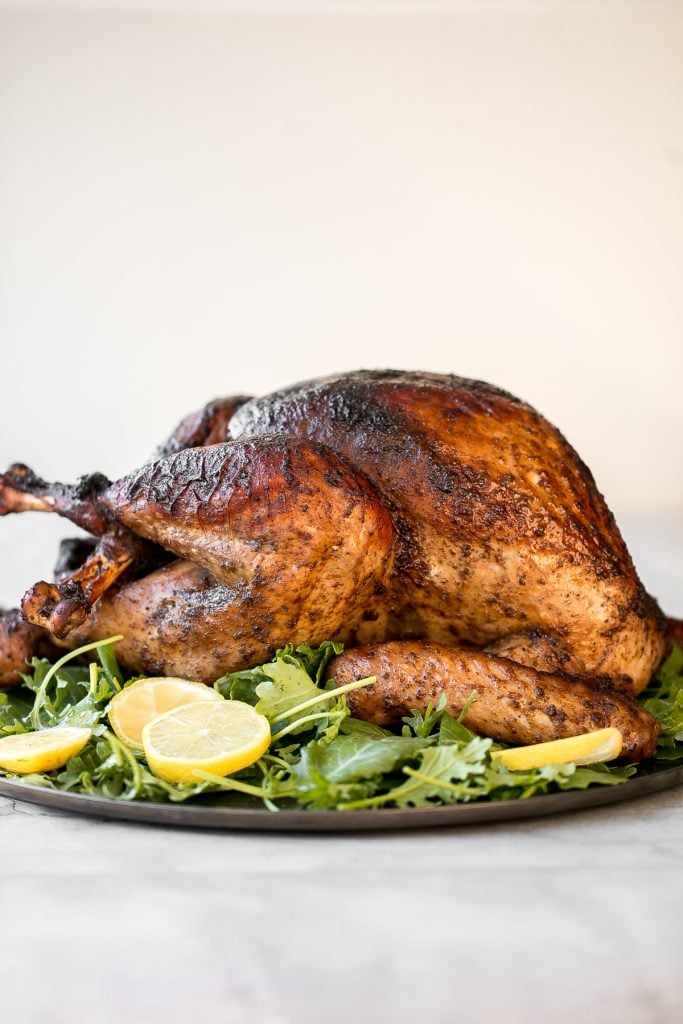 Instant pot turkey breast is the most tender and juicy turkey you'll ever try. It's so easy to make in the pressure cooker and requires little prep.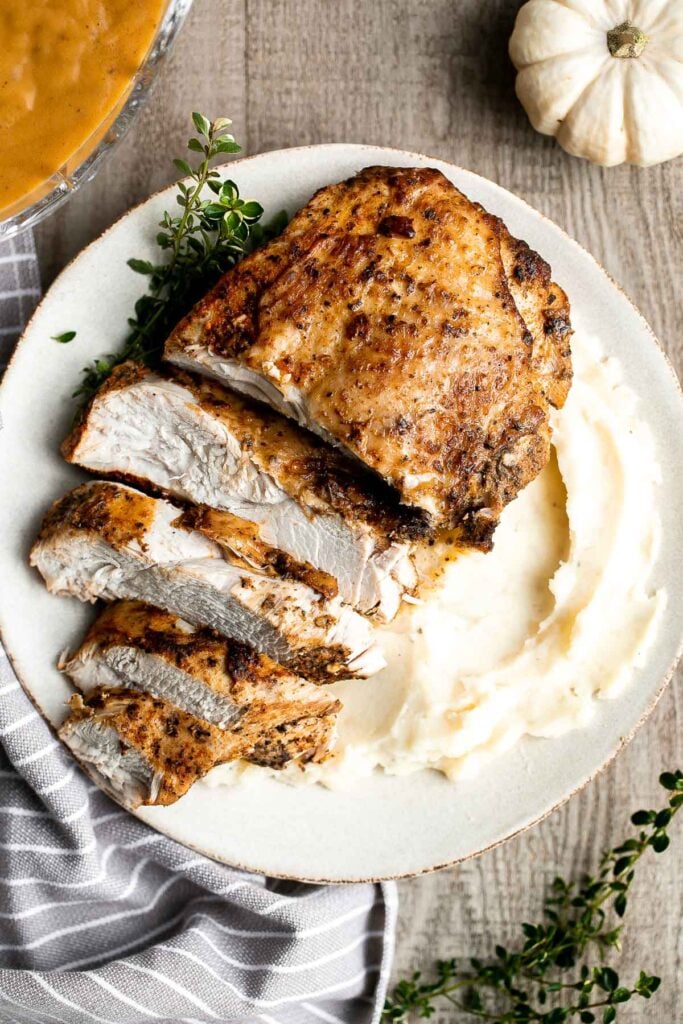 Instant pot turkey roast with homemade gravy is easy to prepare in minutes, the fastest way to cook turkey, and delivers flavorful, juicy, tender turkey.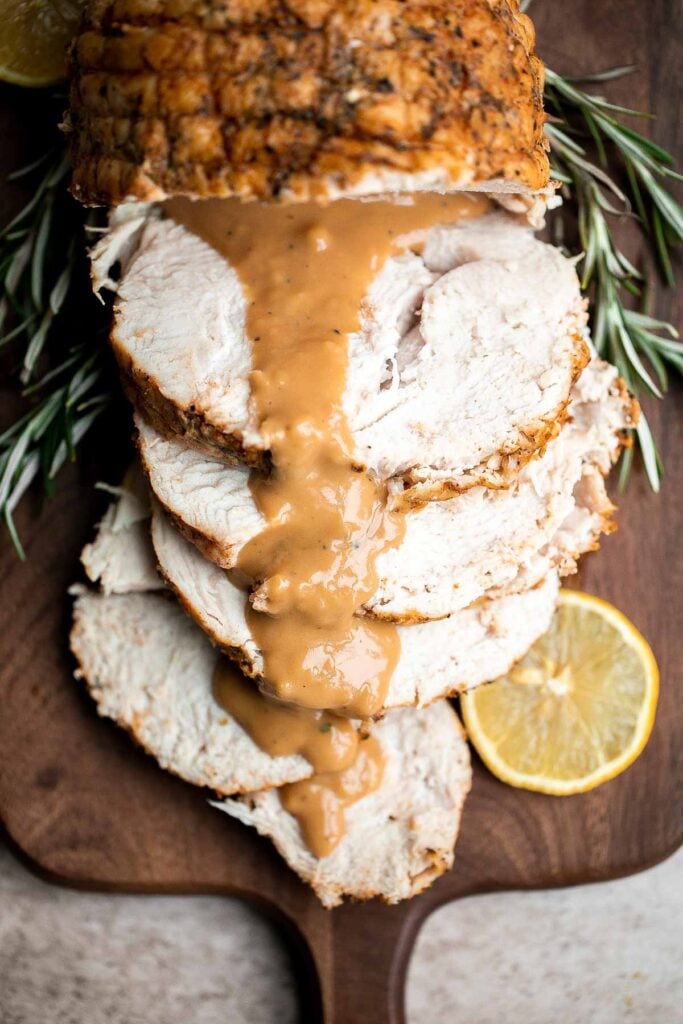 >> Gravy
Thanksgiving is not the same without thick and delicious, classic homemade turkey gravy made using leftover drippings and homemade turkey stock. The leftover drippings come from the whole roast turkey recipe above and the homemade turkey stock will require the turkey neck and giblets. There is seriously no need for powdered gravy if you are already making a roast turkey dinner!!
Easy 2-Ingredient Turkey Gravy
This silky smooth and delicious, easy 2-ingredient turkey gravy takes less than 10 minutes to prepare using turkey drippings and no turkey stock.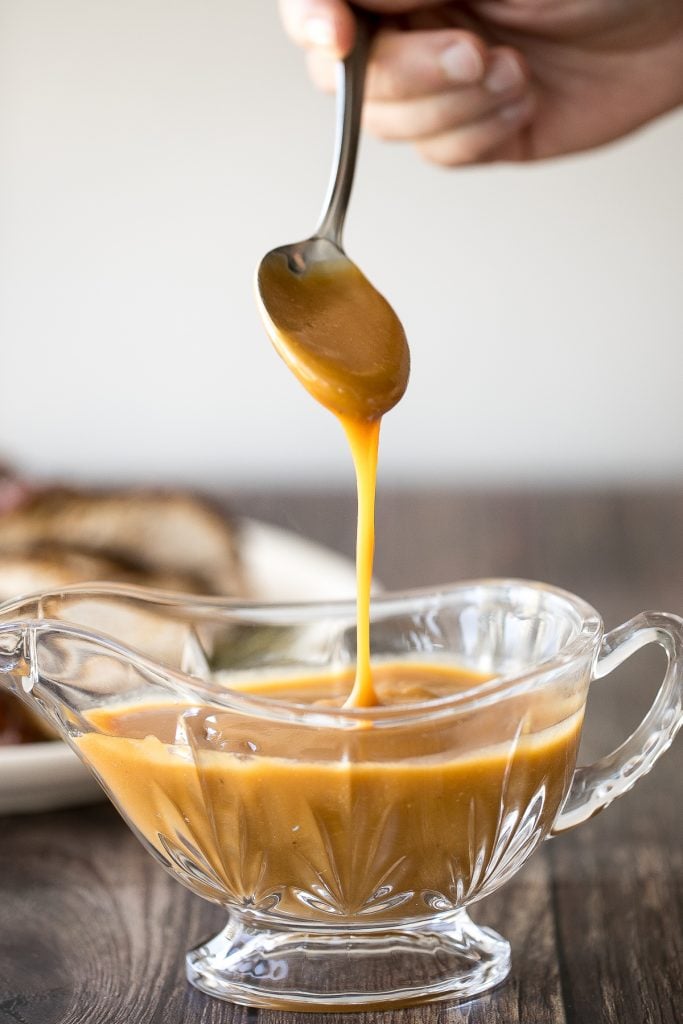 More Thanksgiving Mains:
>> Cranberry Sauce
Easy Make-Ahead Cranberry Sauce. Vegan, Gluten-Free
Finally, a recipe that you can make days before Thanksgiving! Easy make-ahead cranberry sauce. You literally have no excuse to serve cranberry sauce out of a can when it only takes 15 minutes and 4 ingredients to make. This recipe will just take the stress out of the holidays!
>> Stuffing
Cranberry Walnut Apple Stuffing. Vegetarian
I love combining sweet and savory flavours, and this stuffing is the perfect example of why it works so well. Cranberry walnut bread paired with sautéed apples, onions, and rosemary is exactly what your holiday table needs! Hello cranberry walnut apple stuffing!
Vegetarian Cornbread Stuffing. Vegetarian
Easy vegetarian cornbread stuffing is the perfect make-ahead side dish to serve this Thanksgiving. So flavourful, moist and soft, yet crispy golden on top.
Starters
>> Soup
Roasted Butternut Squash Soup. Vegan, Gluten-Free, Paleo
This delicious and easy roasted butternut squash soup brings all the taste of the holidays in one spoon. Rosemary, sage and thyme, need I say more? This soup is just all around comfort food… without the guilt! That's right, this soup is super healthy. It's vegan, gluten-free and whole 3o compliant. Which also means that there is no cream, no milk, no butter!! Yet this soup has a very creamy and smooth texture from the butternut squash. You really can't get any healthier than that!
Sweet Potato Soup. Vegan, Gluten-Free
One pot sweet potato soup is super silky, creamy and vegan, and packed with fall flavours. Make this quick and easy fall and winter soup in 30 minutes.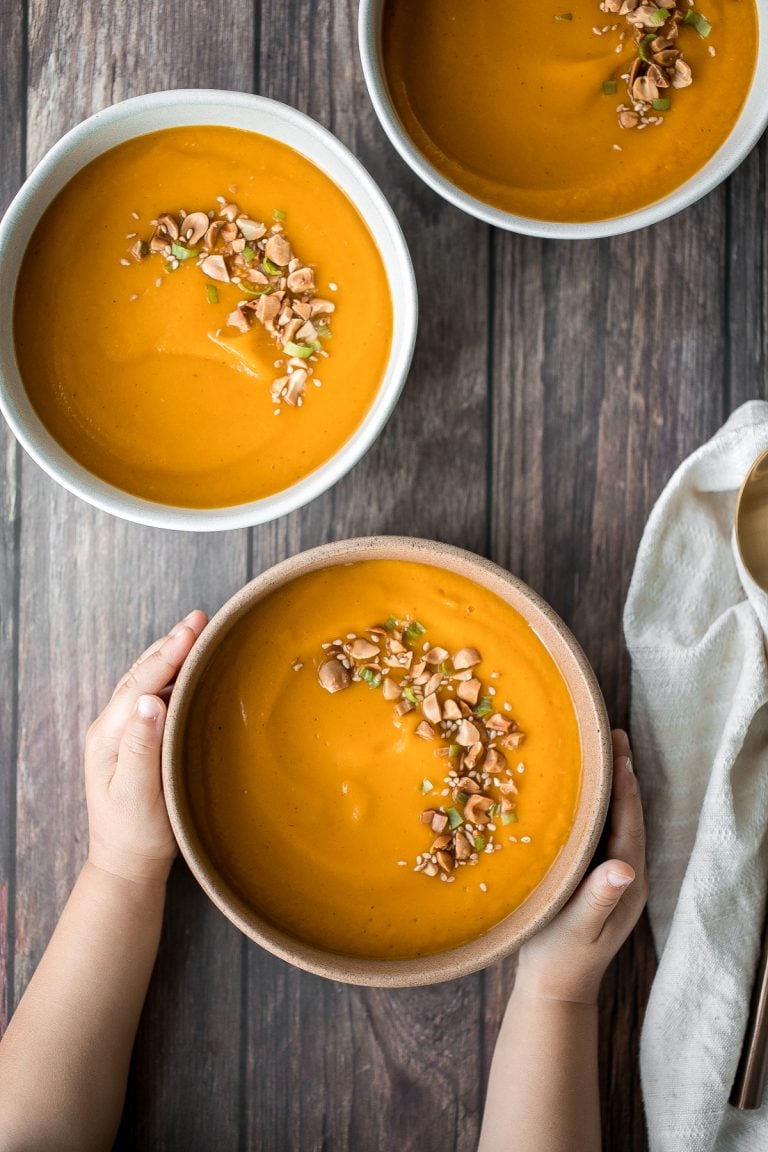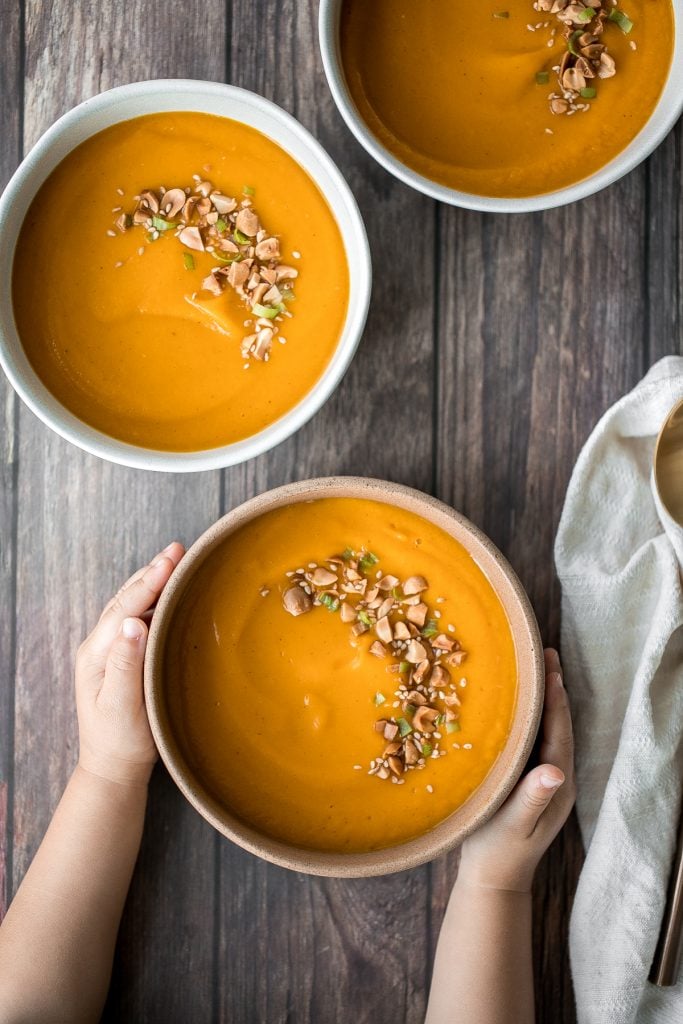 Creamy Cauliflower and Garlic Soup. Vegetarian, Gluten-Free
A handful of ingredients and a few simple steps makes creamy cauliflower and garlic soup one of the easiest and tastiest soups ever. Caramelized cauliflower, garlic and onion in this soup not only enhances the flavour, but it also gives the soup a gorgeous, golden colour.
Roasted Butternut Squash and Cauliflower Soup. Vegan, Gluten-free
Creamy roasted butternut squash and cauliflower soup has all the fall feels and is vegan and gluten-free. Plus, it's super easy to make in a sheet pan.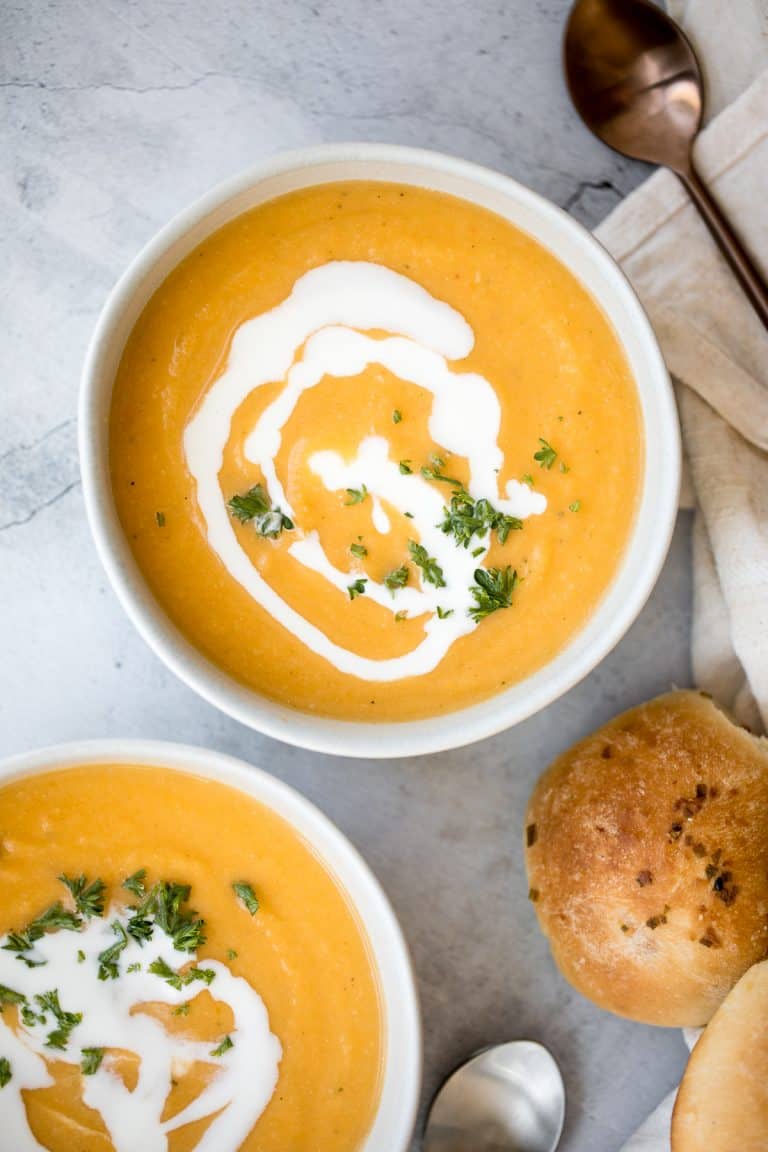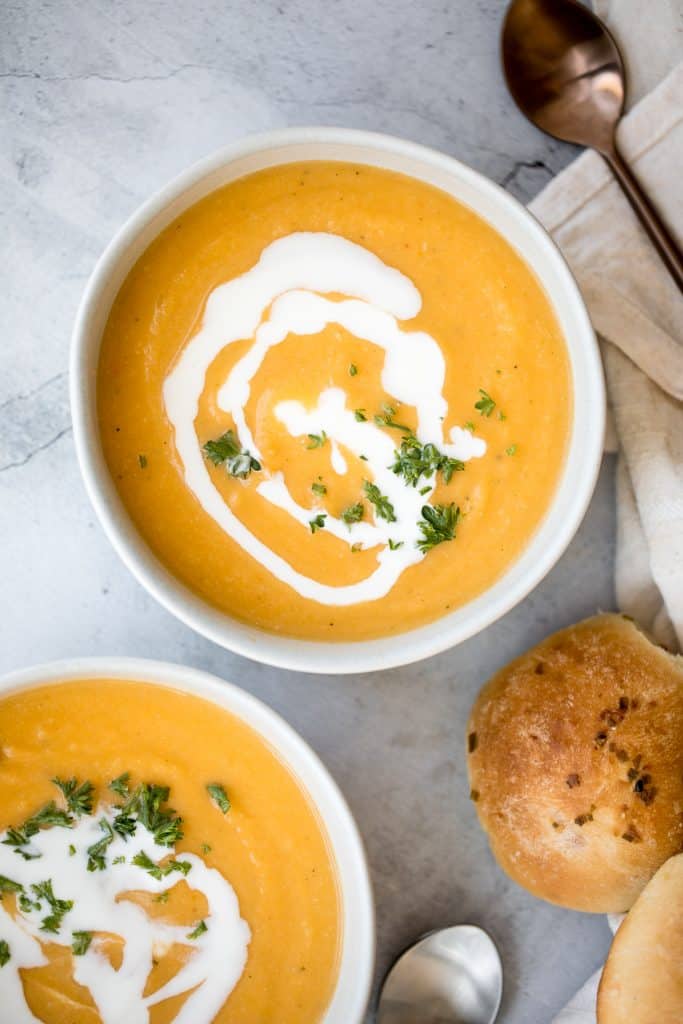 More Thanksgiving Soups:
>> Salad
Apple Walnut Salad with Homemade Balsamic Vinaigrette. Vegetarian, Gluten-Free
Have an apple today and keep the doctor away with this fresh, fall favourite -- apple walnut salad with homemade balsamic vinaigrette. Throw together crisp apples, crunchy walnuts, and sweet cranberries to beautifully decorate your dinner table with a taste of the holidays.
Fall Harvest Salad with Butternut Squash and Apple. Vegetarian, Gluten-free
Fall harvest salad with roasted butternut squash and apple is the only salad recipe you need this fall or winter. It's healthy, wholesome, and nourishing.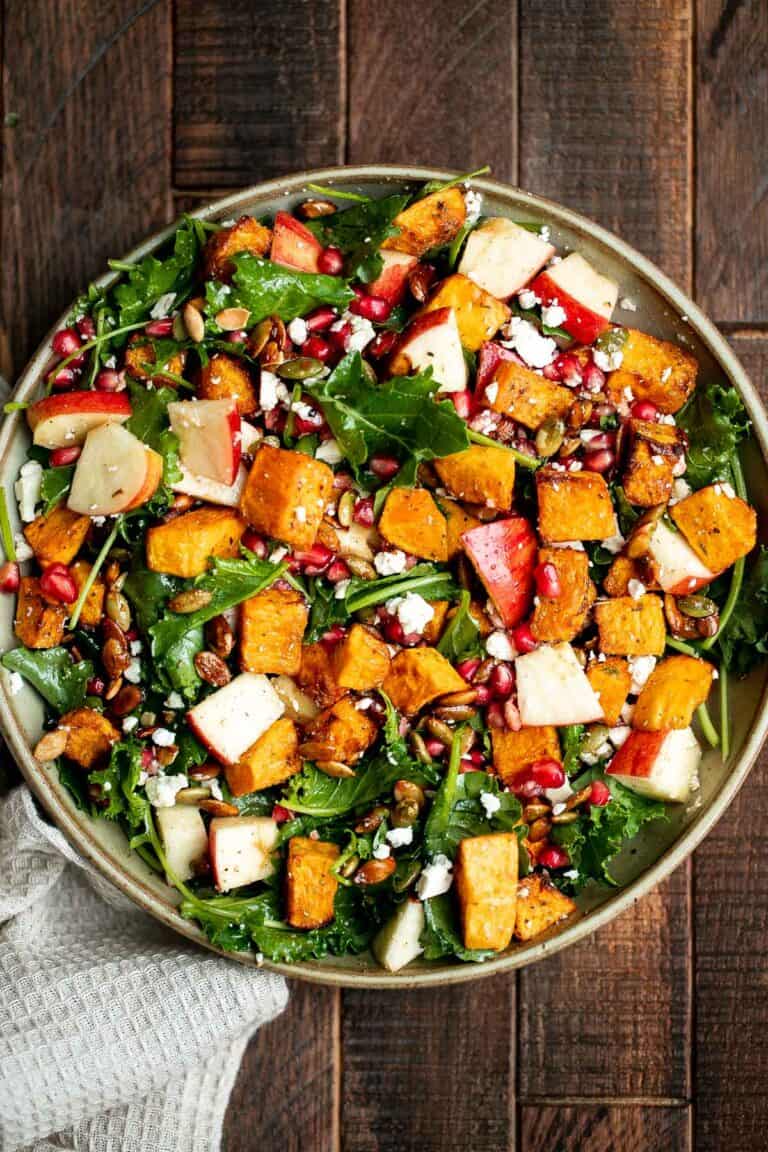 Roasted Brussels Sprouts Salad with Dijon Vinaigrette. Vegan, Dairy-Free, Gluten-Free
Roasted brussels sprouts salad with creamy potatoes, crispy string beans, tender brussels sprouts, is tossed in a delicious homemade dijon vinaigrette
Arugula Salad with Apple and Pecan. Vegetarian, Gluten-Free
Arugula salad with apple and pecan is a quick and easy fall salad made with fresh seasonal ingredients in just minutes. Perfect for a holiday dinner table.
Butternut Squash Salad. Vegetarian, Gluten-Free
Butternut squash salad is a light meal that's loaded with fall flavors — roasted butternut squash, baby kale, walnuts, dried cranberries, and feta.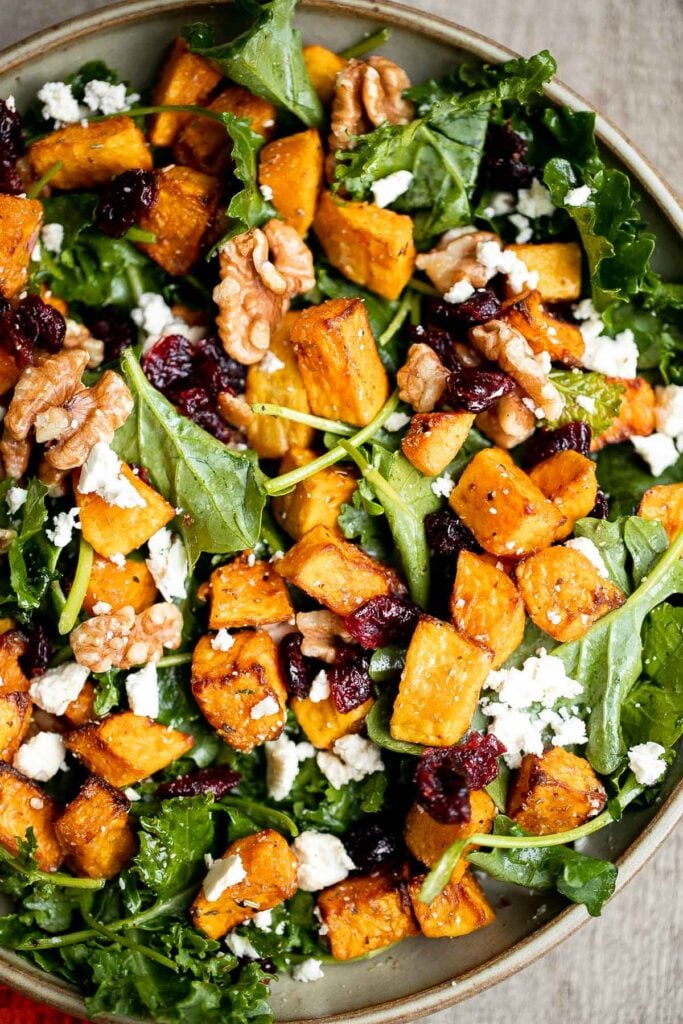 Winter Kale Salad with Apple Cider Vinaigrette and Spiced Pecans. Vegetarian, Gluten-Free
Winter kale salad with apples, goat cheese and spiced pecans tossed in apple cider vinaigrette can be on your holiday table from start to finish in under 10 minutes. Take that, Thanksgiving stress!
Other Salads
Sides
Pick one item from the following categories (or more, depending on how big your party is).
>> Potatoes
The Best and Creamiest Mashed Potatoes. Vegetarian, Gluten-Free
Say good-bye to lumpy, bland and dry mashed potatoes this year!! I introduce the best and creamiest mashed potatoes. These potatoes are so velvety and so smooth. Your holiday table has never looked better! Seriously. You can also prepare these mashed potatoes the day before. Just make it without the butter, store in the refrigerator, and reheat the next day adding in the butter.
Creamy Potatoes Au Gratin. Vegetarian
Potatoes au gratin a rich and creamy potato dish made with layers of sliced potatoes baked in a creamy cheesy sauce. It's the ultimate comfort food and the perfect side dish for the holidays.
Herb Roasted Sweet Potatoes. Vegetarian, Gluten-Free
Crispy on the outside and soft and tender on the inside, these flavourful, herb roasted sweet potatoes are the perfect side dish on your holiday table. It's another one of my go-to's since it is super easy, taking only about 10 minutes of prep time. Your oven basically does all the work.
Hasselback Potatoes with Garlic Herb Butter. Vegetarian, Gluten-Free
Hasselback potatoes are perfectly crispy on the outside and tender and buttery on the inside. The ah-mazing garlic herb butter is basically just that, butter infused with garlic and rosemary. You can also serve it with a sprinkle of Parmesan cheese on top for maximum flavour.
Garlic Mashed Potatoes with Sour Cream. Vegetarian, Gluten-Free
Velvety and smooth, garlic mashed potatoes with sour cream are the best, flavourful make-ahead side dish ever. Garlicky, buttery, creamy, and pure comfort.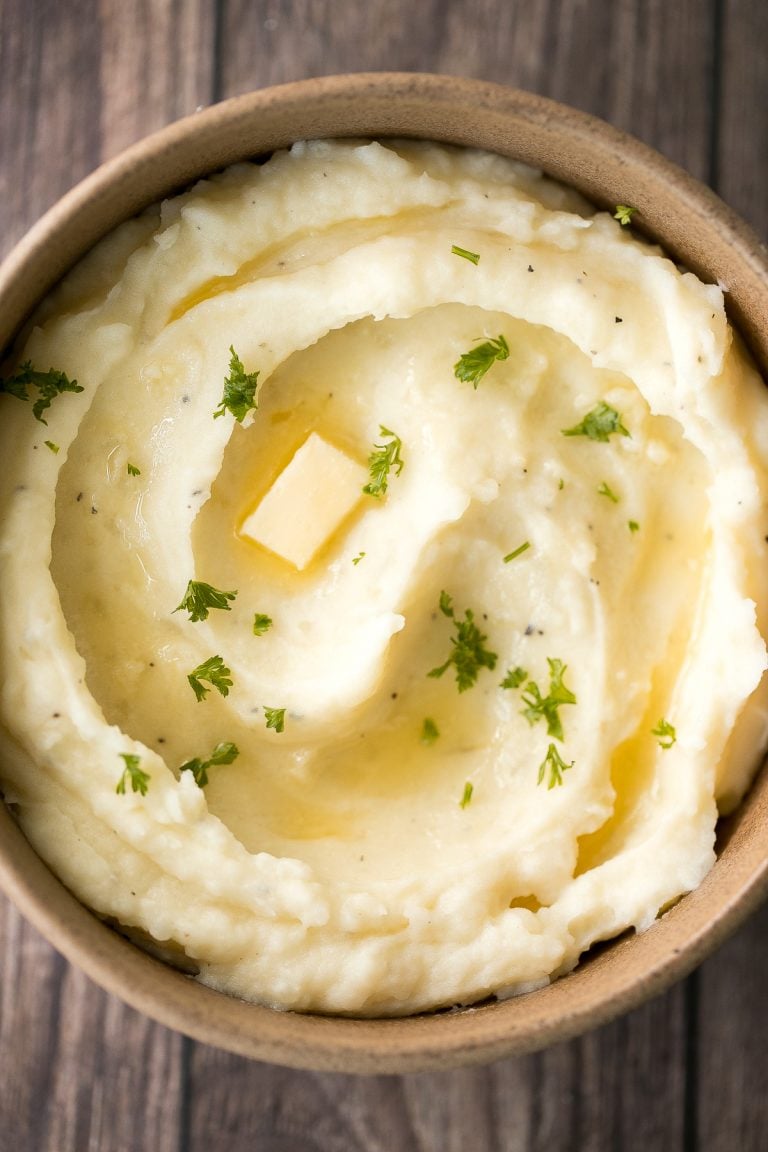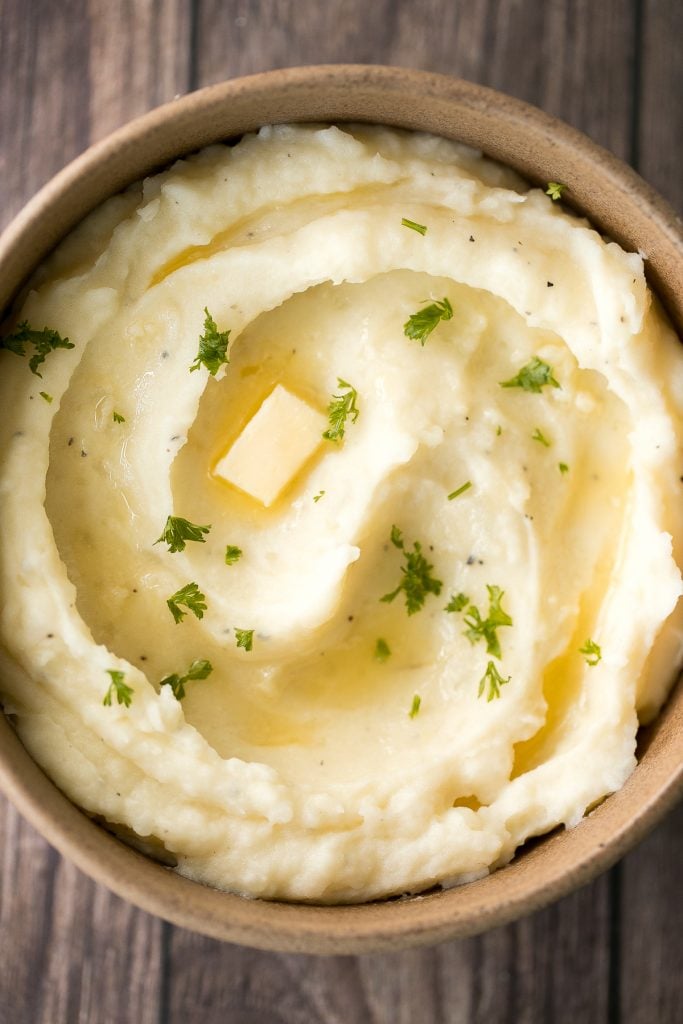 Roasted Garlic Parmesan Baby Potatoes. Vegan, Gluten-Free
Quick and easy roasted garlic Parmesan baby potatoes are crispy on the edges and tender inside. They are delicious, flavourful and bakes in just 30 minutes.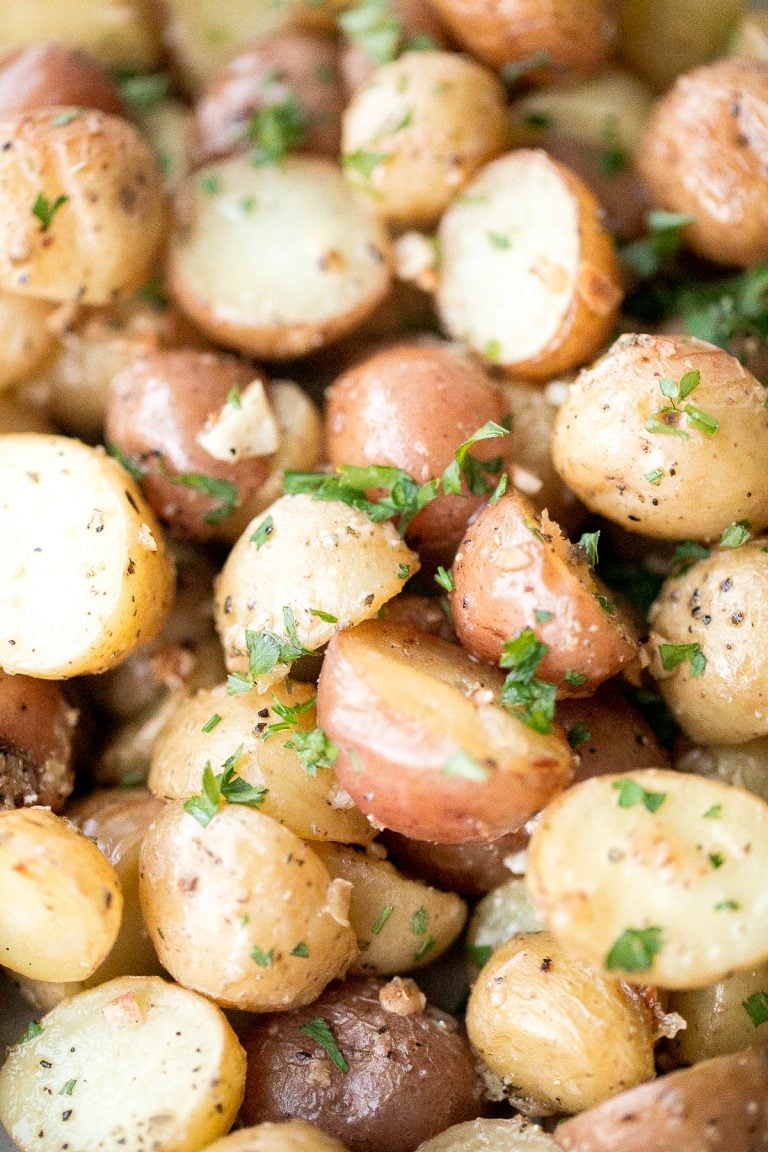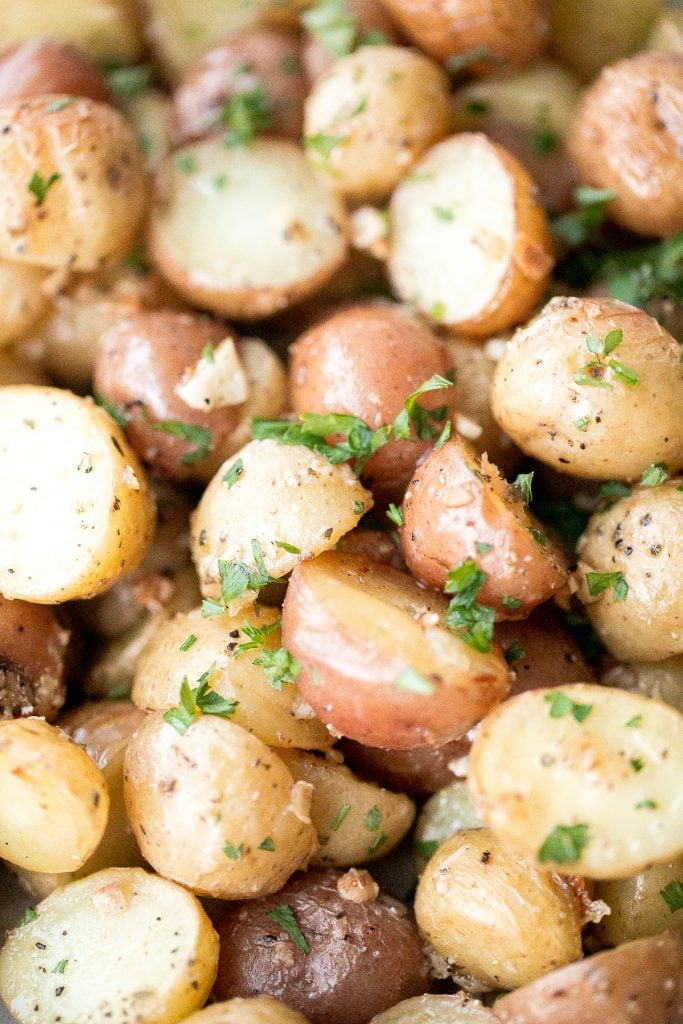 Mascarpone Mashed Potatoes.Vegetarian, Gluten-Free
Mascarpone mashed potatoes are creamy, smooth, and comforting. Classic mashed potatoes are given a twist resulting in a super silky and rich mash.
Savoury Mashed Sweet Potatoes. Vegetarian, Gluten-Free
Velvety, smooth, and creamy, this savoury mashed sweet potatoes dish is quick and easy and can be made ahead of time — which makes it the perfect side for your holiday meal. This one pot recipe takes literally 10 minutes to prep and 15 minutes to cook.
These crispy smashed potatoes are the perfect side dish. They're easy to make, crispy on the outside, tender and fluffy on the inside, and so flavorful.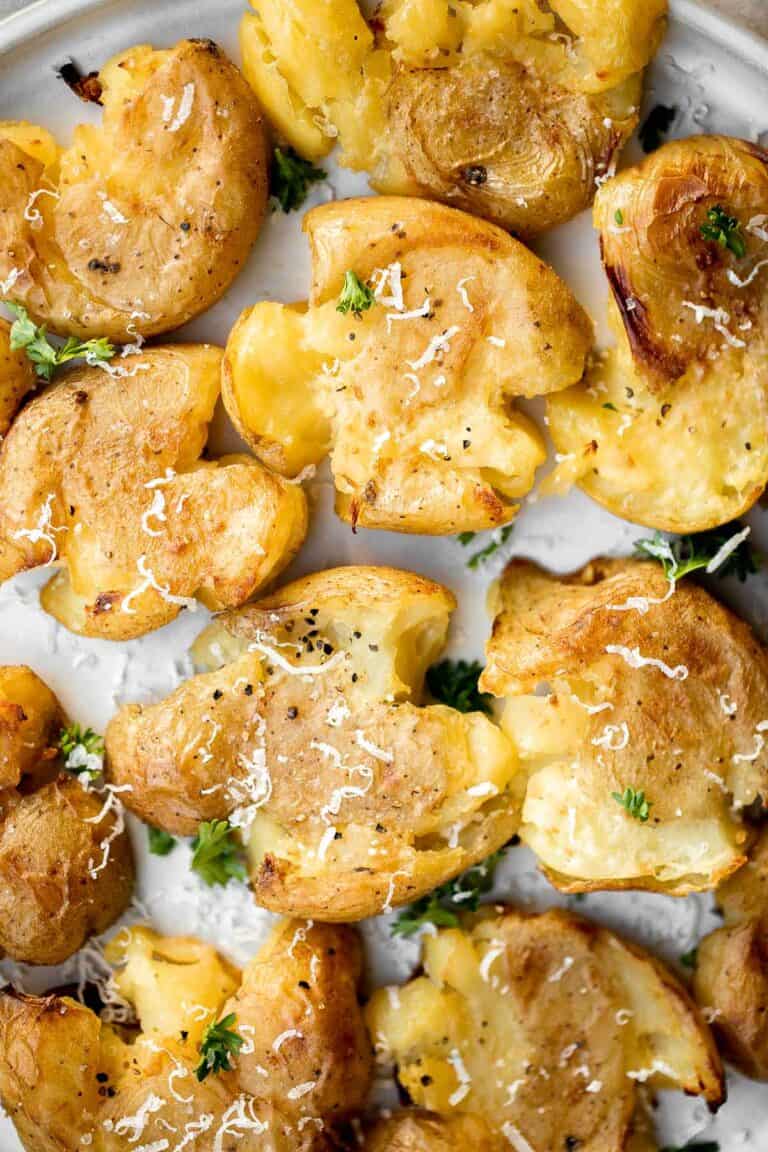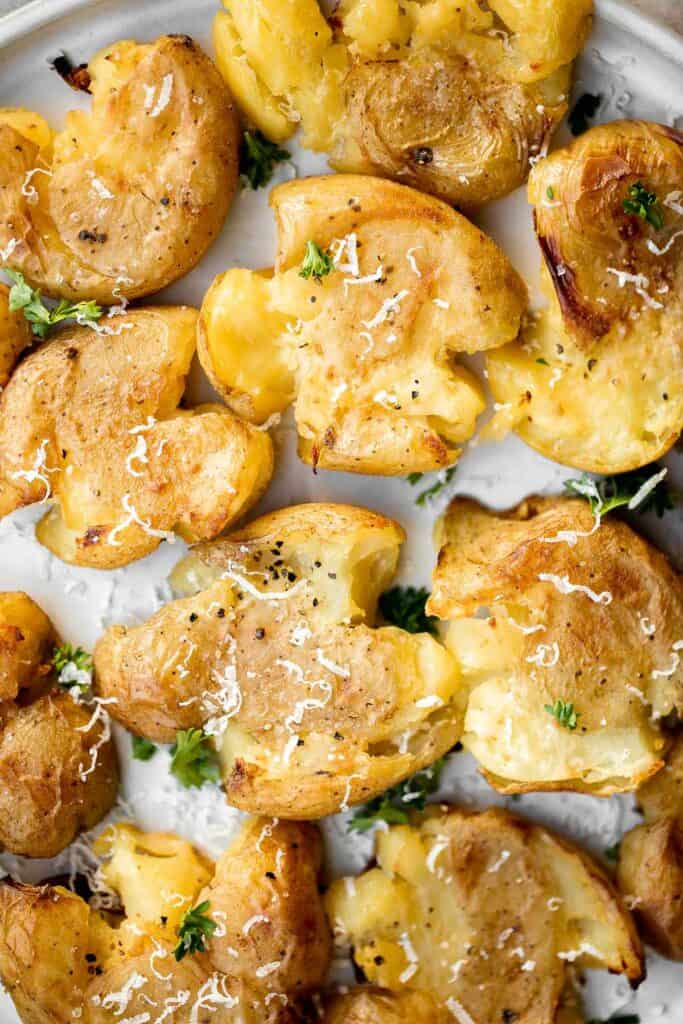 Duchess Potatoes (Pommes Duchesse) are rich, creamy whipped bites of potatoes with crispy edges and a soft fluffy mashed potato centre. A fancy side dish!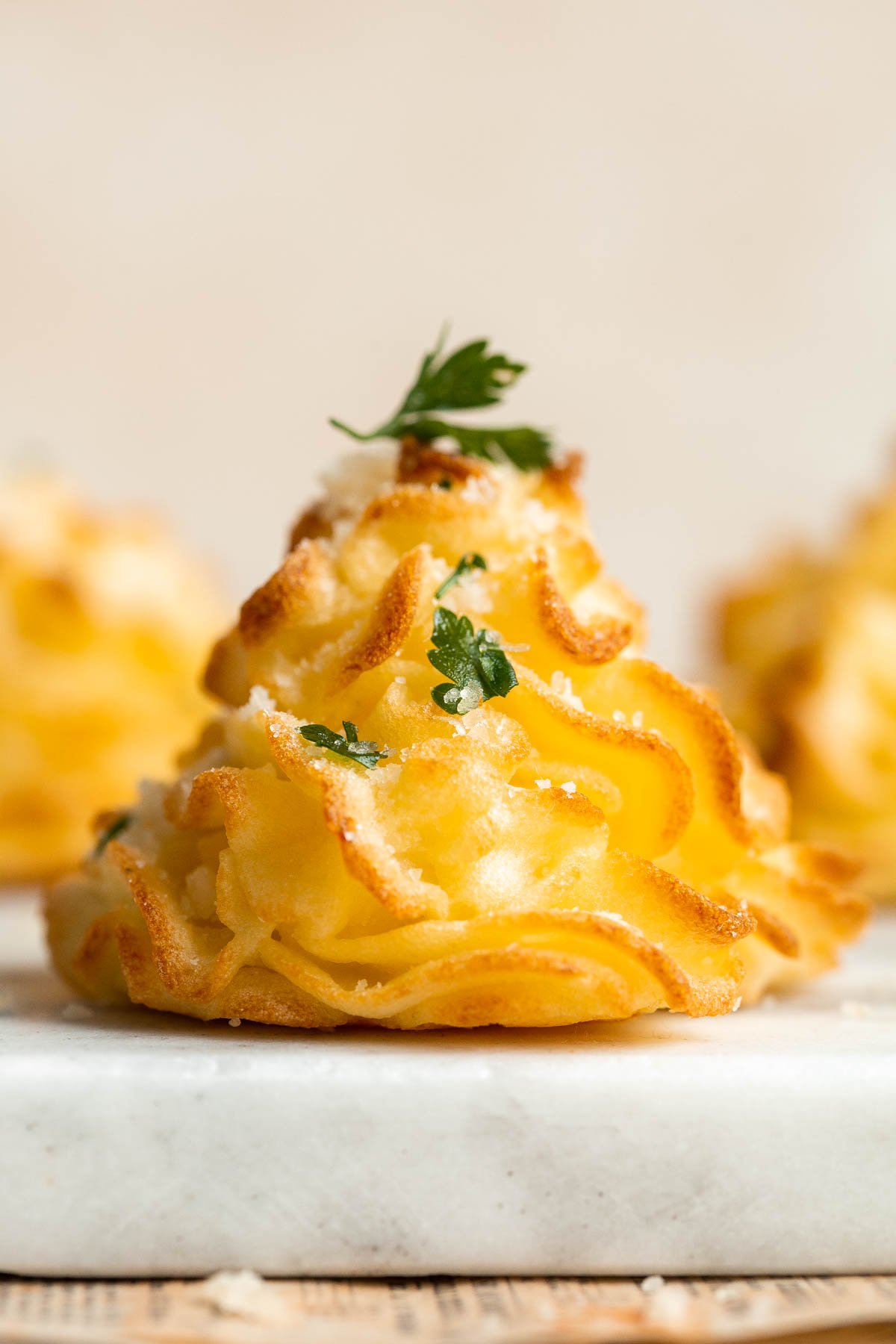 Other Potato Recipes
>> Squash
Stuffed Butternut Squash with Wild Rice. Vegetarian, Gluten-Free
Healthy, hearty, and wholesome stuffed butternut squash with wild rice and mushrooms is an easy cozy vegetarian fall dinner or side. The best comfort food.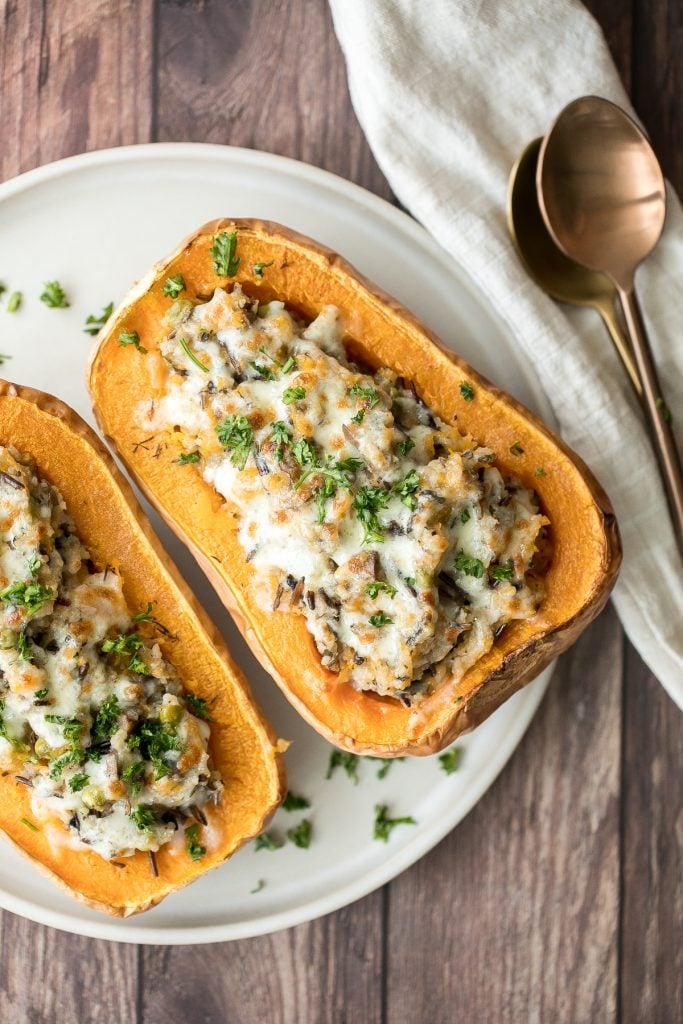 Roasted Butternut Squash. Vegan, Gluten-Free
Roasted butternut squash is the easiest vegan side dish you need this fall. It has a ton of flavour with just a few simple pantry staples.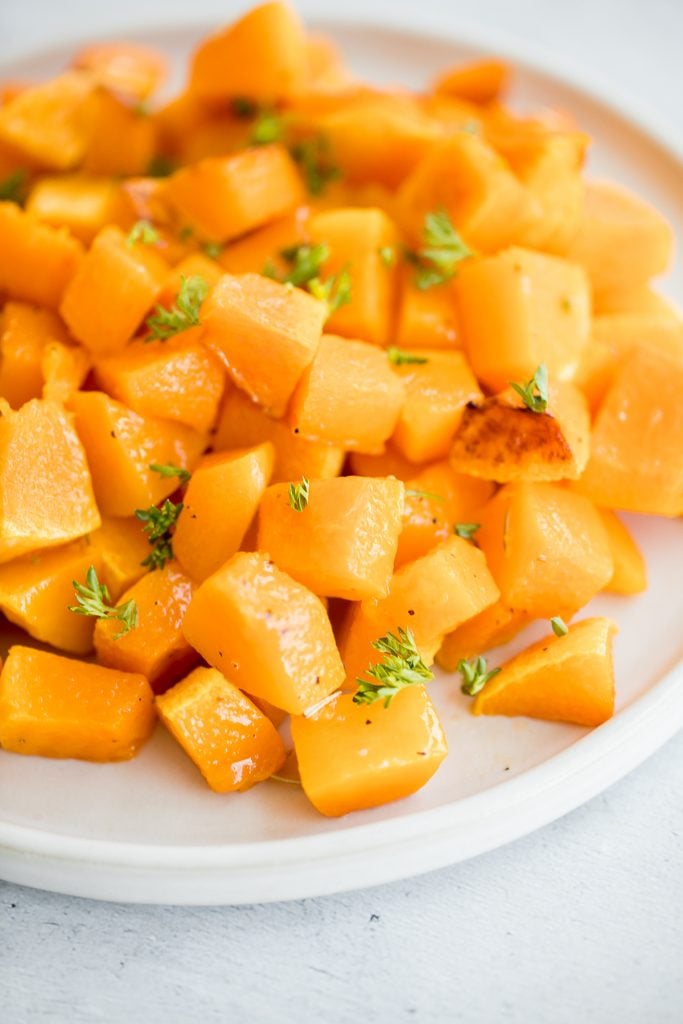 Roasted Pumpkin Wedges with Parmesan Cheese. Vegetarian, Gluten-Free
Soft and tender, easy roasted pumpkin wedges with Parmesan cheese is the easiest and most delicious side dishes to make this fall. Prep it in just minutes.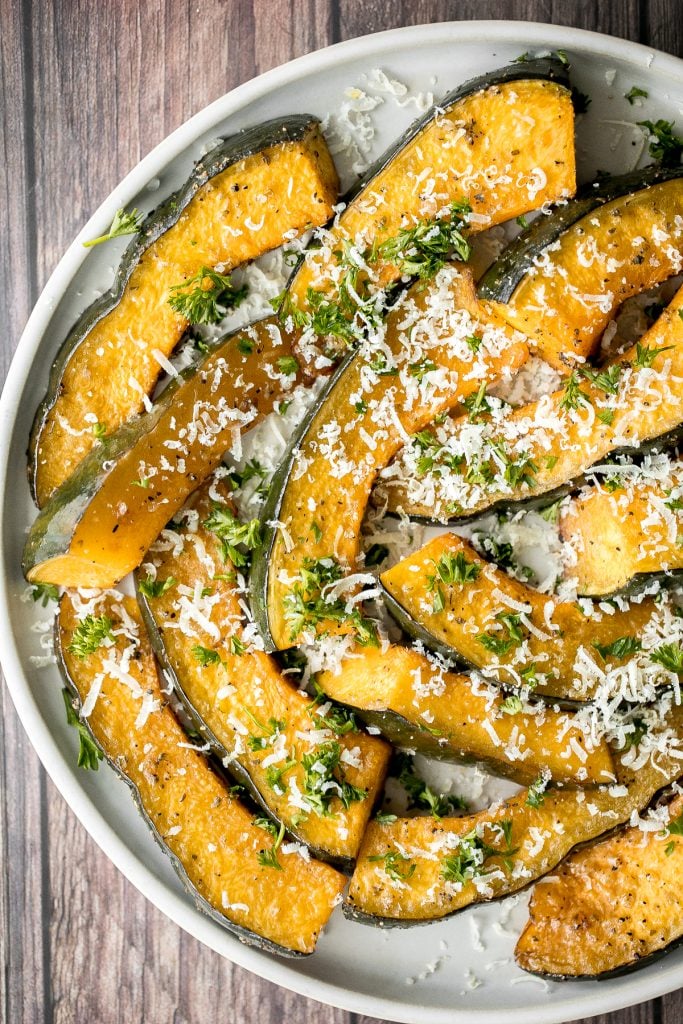 Mashed Butternut Squash. Gluten-Free
Mashed butternut squash is the perfect side dish for fall — creamy, smooth, and delicious, with the perfect balance between sweet and savory fall flavors.
Curried Chickpea Stuffed Acorn Squash. Vegan, Gluten-Free
Wholesome, hearty, curried chickpea stuffed acorn squash with curry flavours is the perfect vegan and gluten-free fall comfort food for your holiday dinner.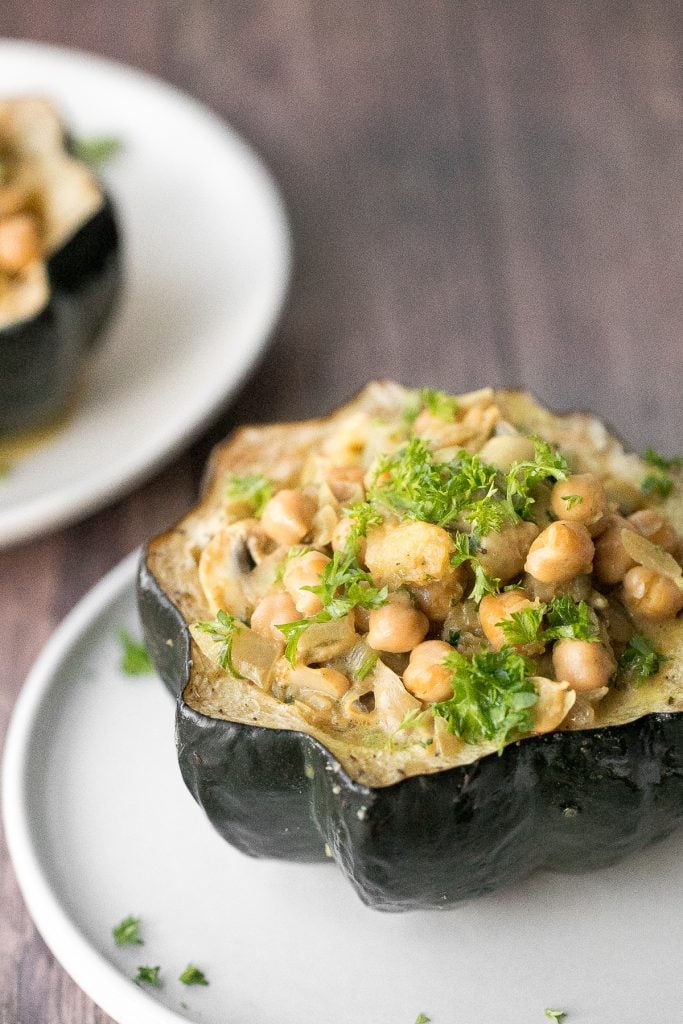 Other Squash Recipes
>> Vegetables
Easy Roasted Brussels Sprouts. Vegetarian, Dairy-Free, Gluten-Free
One of my favourite dishes to serve on Thanksgiving are tender and caramelized, easy roasted brussels sprouts tossed in balsamic vinegar and honey. Now that's a mouthful of yum! It is also another super easy dish that takes only 10 minutes to prep and then you let the oven do the rest of the work while you can relax and kick your feet up!
One Pan Roasted Harvest Vegetables. Vegan, Gluten-Free
One pan roasted harvest vegetables with butternut squash, brussels sprouts and baby potatoes is the best fall side dish. So easy to prep in just minutes.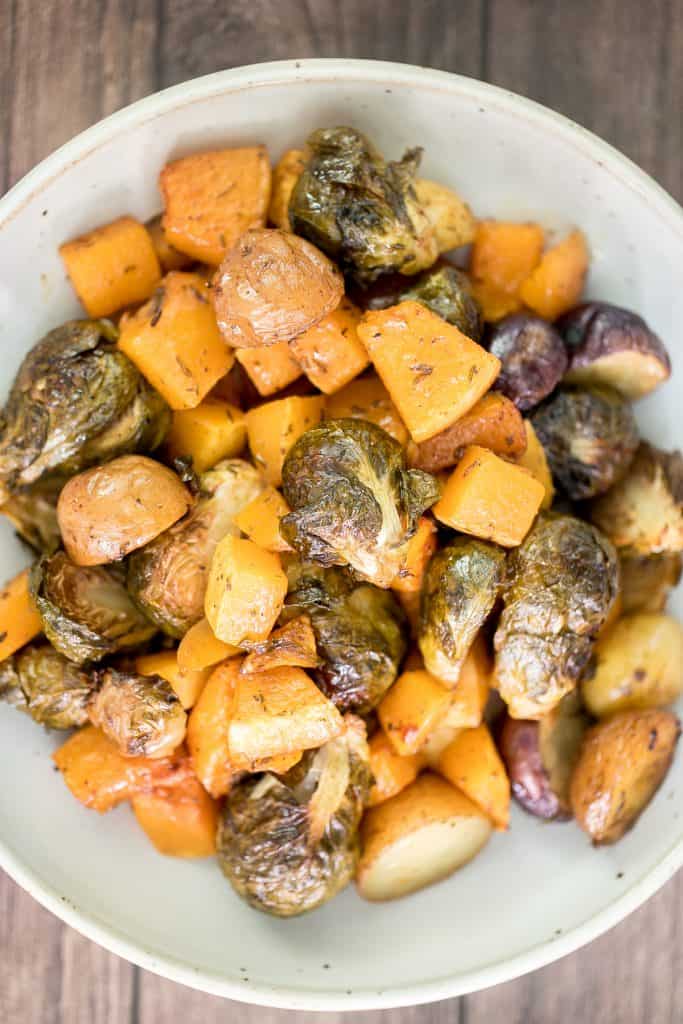 Creamy Brussels Sprouts Bake. Vegetarian, Gluten-Free
Delicious, garlicky, cheesy and creamy brussels sprouts bake is the ultimate comfort food side dish. So flavourful and the best way to eat brussels sprouts.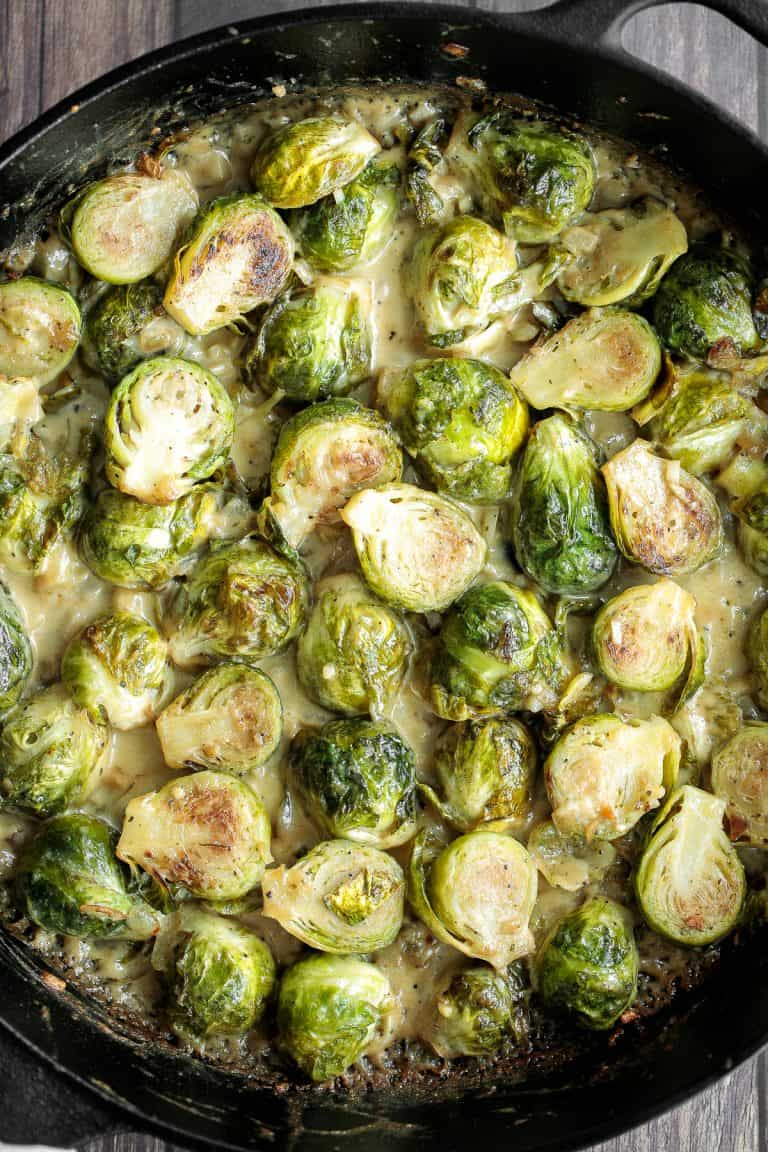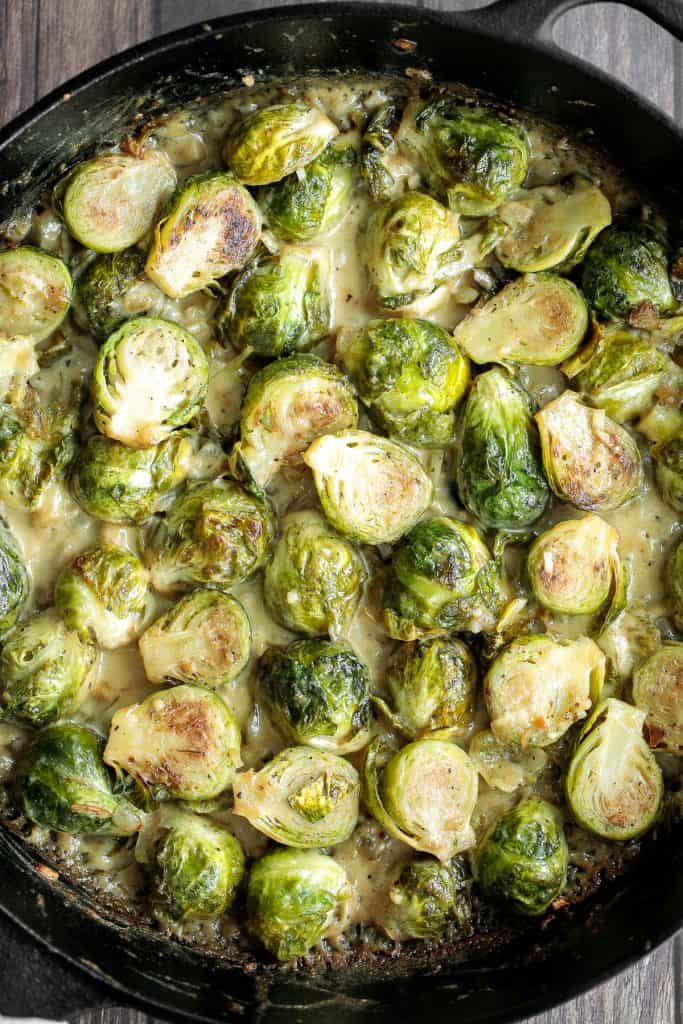 Creamy Garlic Mashed Cauliflower. Vegetarian, Gluten-Free
Craving a big serving of mashed potatoes but with a quarter of the calories? Now you can with creamy garlic mashed cauliflower. Ready in just 20 minutes.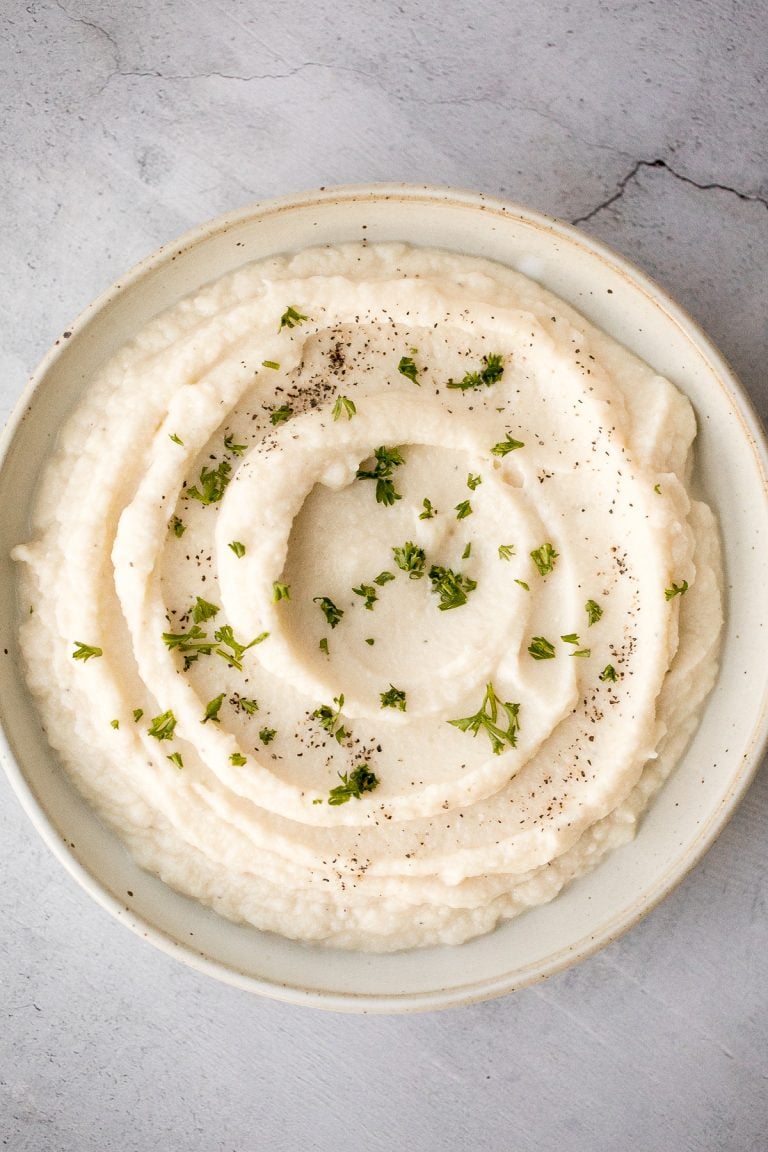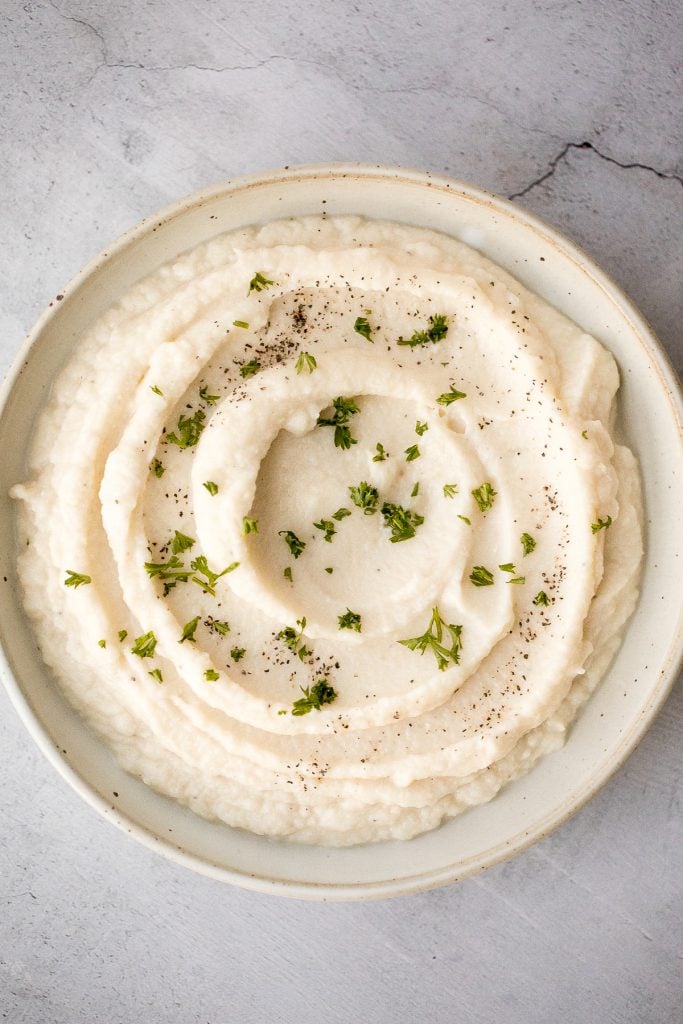 10-Minute Nutty Green Beans. Vegetarian, Gluten-Free
With only a few ingredients, it is amazing how much flavour this dish produces. Earthy green beans perfectly balance with crunchy pecans, and are all coated with smooth buttery goodness. And the texture is just something else! The beans are tender, yet still slightly crispy, and the roasted pecans give it a crunchy smoky kick.
Honey Roasted Carrots. Gluten-Free
Honey roasted carrots are a sweet, savoury, and salty side dish that pairs well with almost any entree. With these flavours, everyone will want seconds.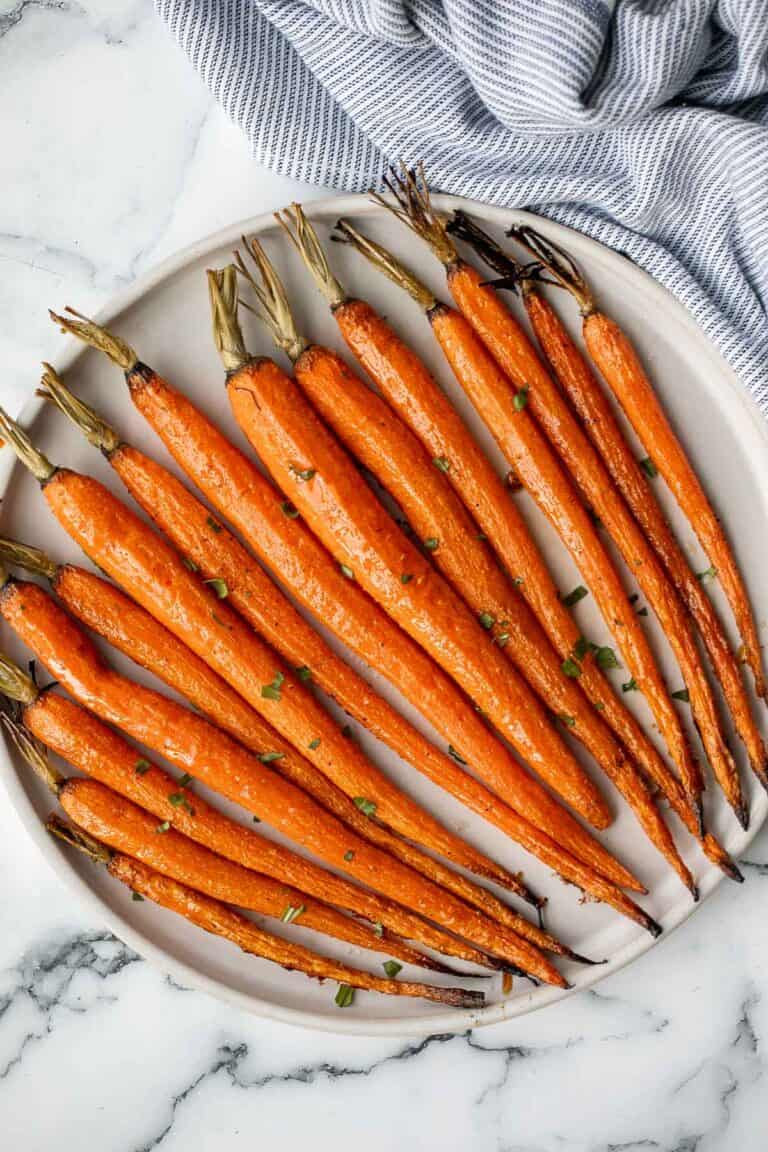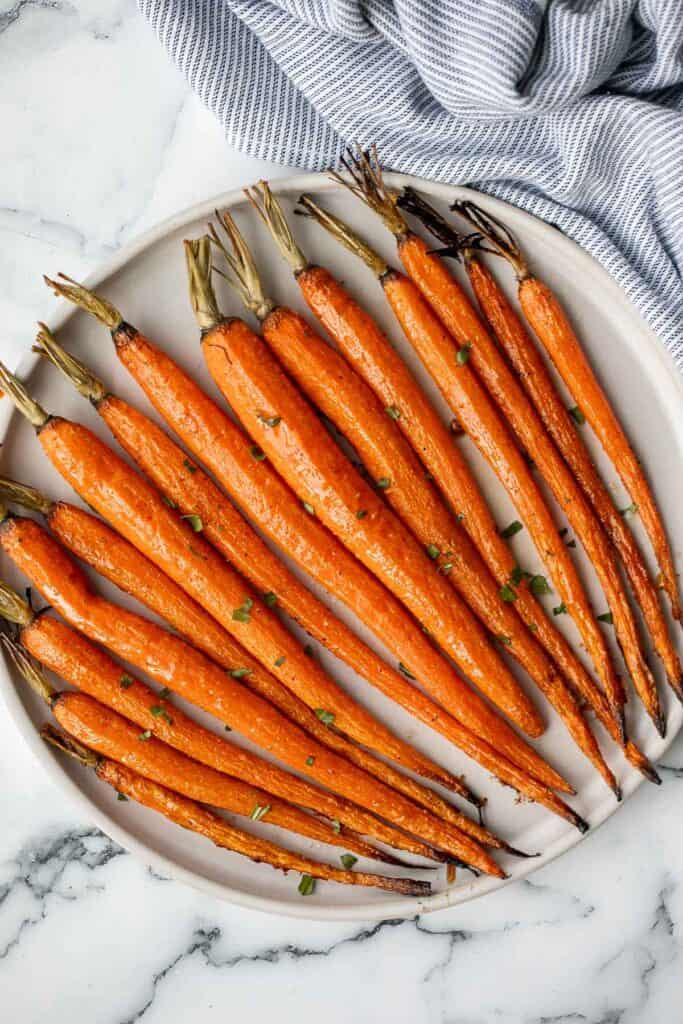 Brussels Sprouts with Bacon is a quick and easy side dish with the best flavor and texture. The best part? This holiday side is ready in under 15 minutes.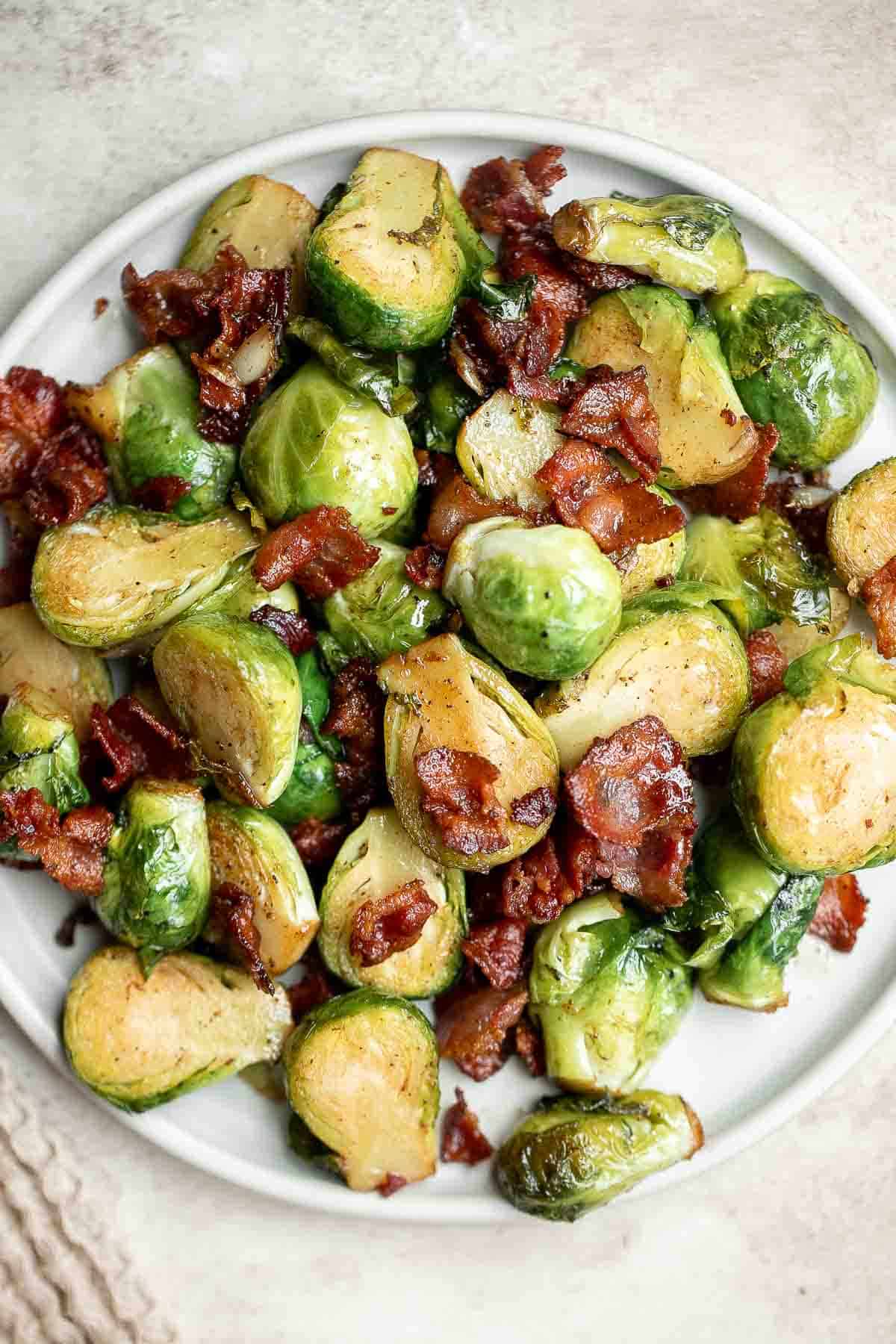 Creamed Spinach. Vegetarian
Creamed spinach is a rich, creamy, and delicious side dish to make this fall. Easy to make ahead and reheats well — perfect for Thanksgiving holiday dinner.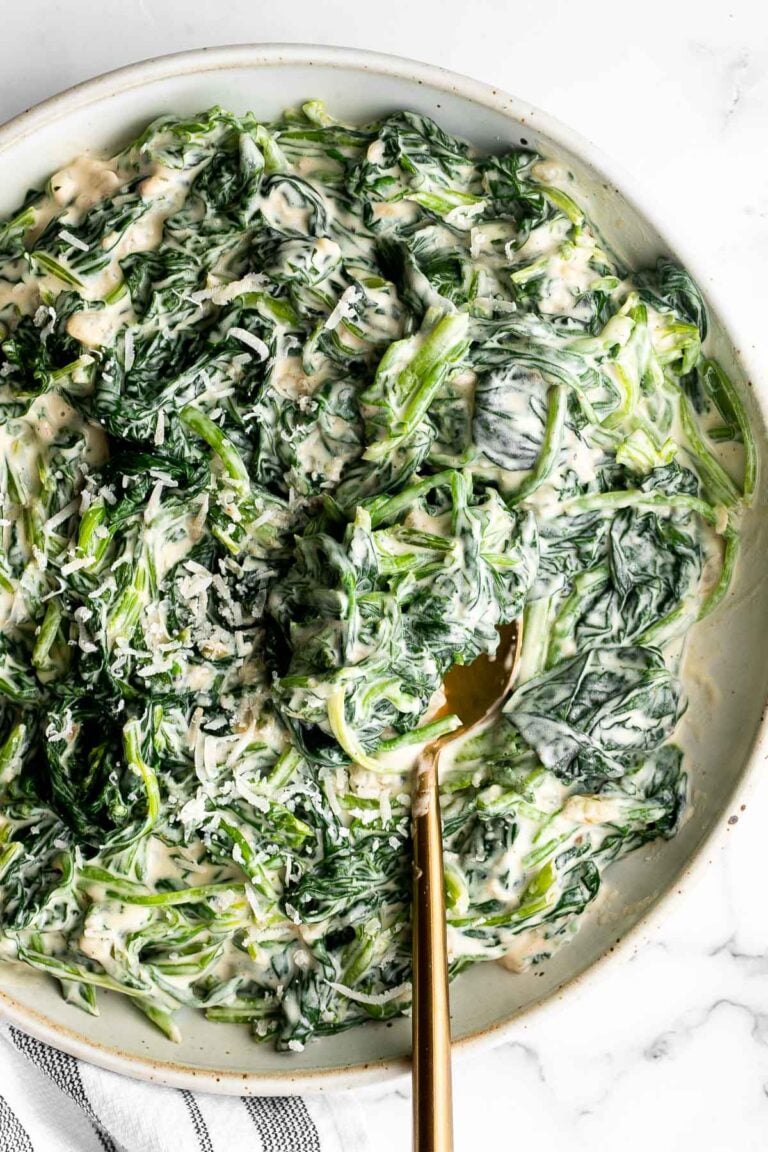 Green Beans Almondine. Vegetarian
Green Beans Almondine is buttery, garlicky, and nutty. This classic French side dish is quick and easy to make, and loaded with flavor and texture.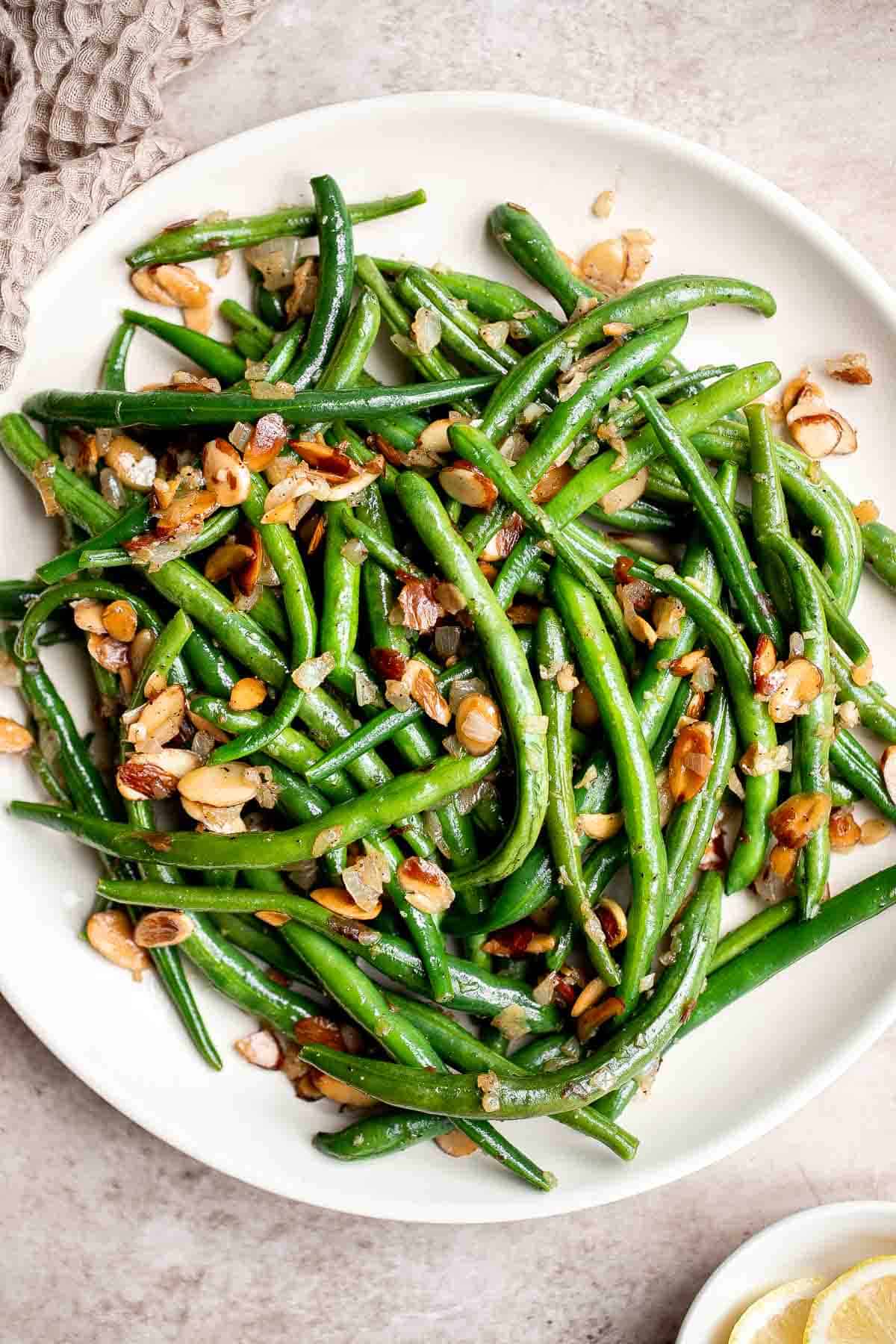 Honey Balsamic Brussels Sprouts. Vegetarian
Easy honey balsamic Brussels sprouts are a sweet savory side dish that's roasted until tender and caramelized, and coated in a delicious flavourful glaze.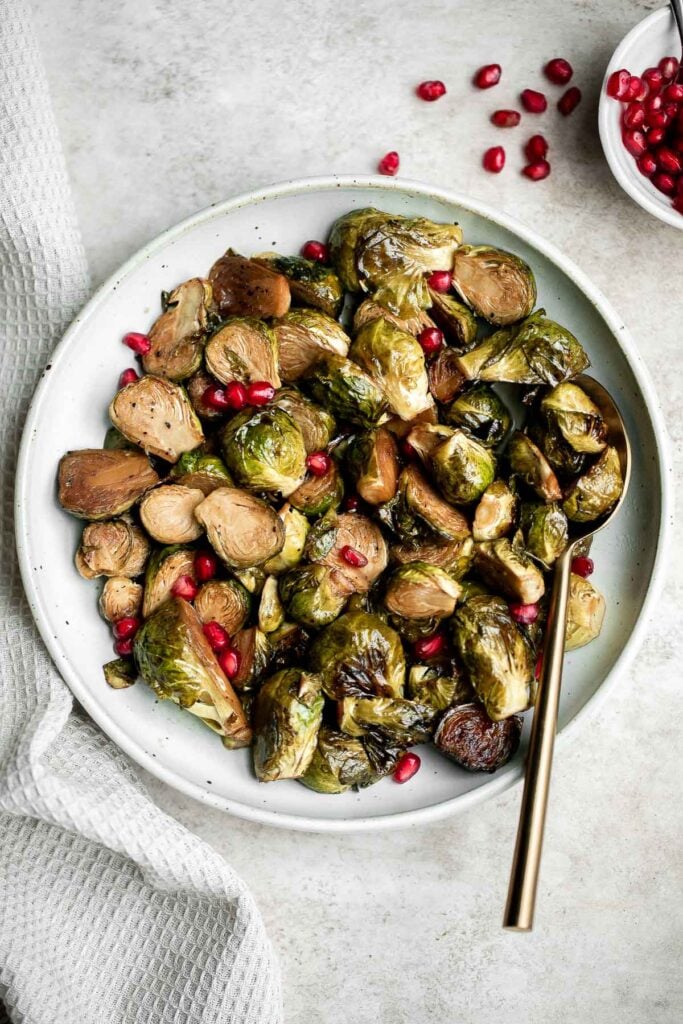 Sautéed Garlic Green Beans. Vegetarian
Buttery sautéed garlic green beans is a simple side dish that is quick, easy and delicious. Make these vibrant, crispy and tender green beans in 10 minutes.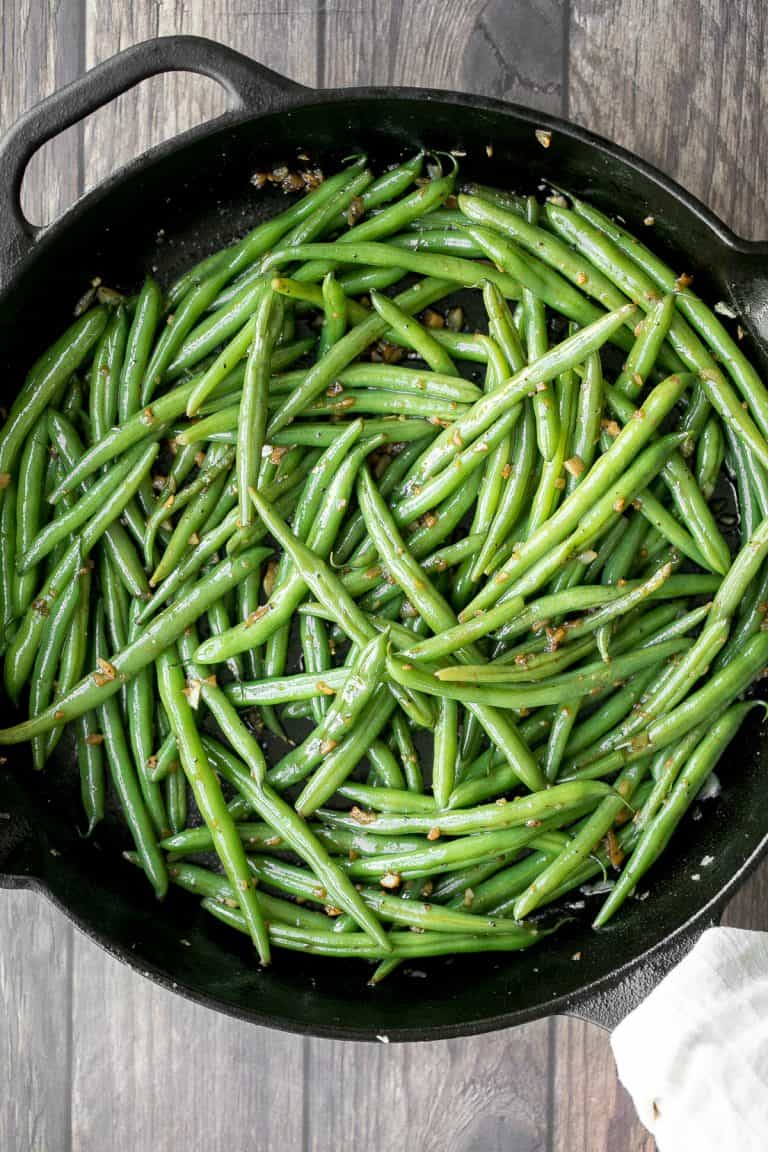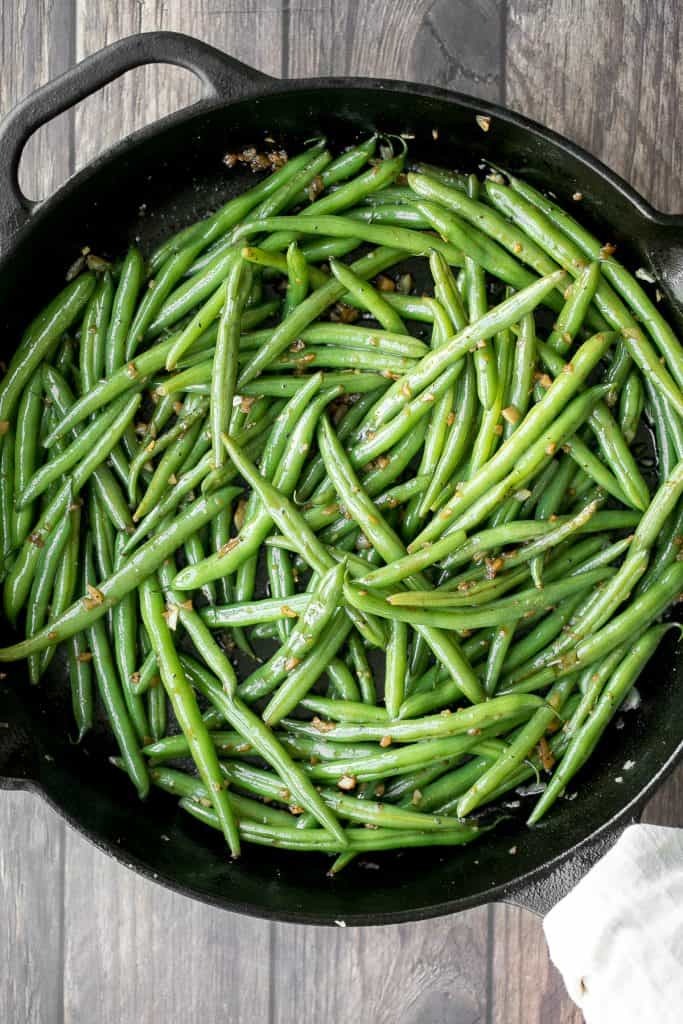 Other Vegetable Recipes
>> Casserole
Green Bean Casserole. Vegetarian
Green bean casserole is a classic holiday side dish packed with fresh green beans in a delicious creamy mushroom sauce, and topped with crispy fried onions.
Baked Macaroni and Cheese. Vegetarian
Creamy, cheesy, classic mac and cheese with a crunchy topping always finds a way to my holiday table. If you have grown accustomed to those boxes of mac and cheese, you don't know what you are missing! Throw away that orange, powdered cheese and try fresh, grated cheeses. Trust me, once you try the real stuff, you will never go back. You can also try Brie Mac and Cheese.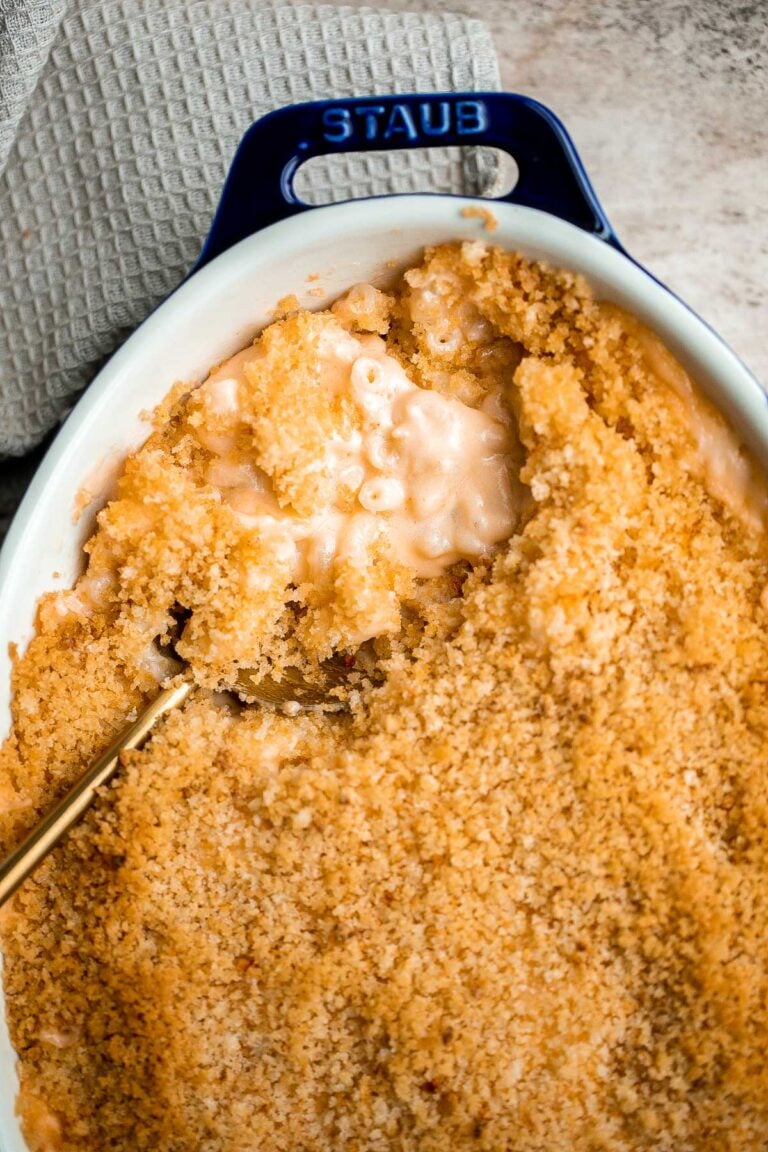 Sweet Potato Casserole with Pecans. Vegetarian
Sweet potato casserole with pecans packed with tender sweet potatoes and a buttery crunchy pecan topping is the best fall side dish for Thanksgiving dinner.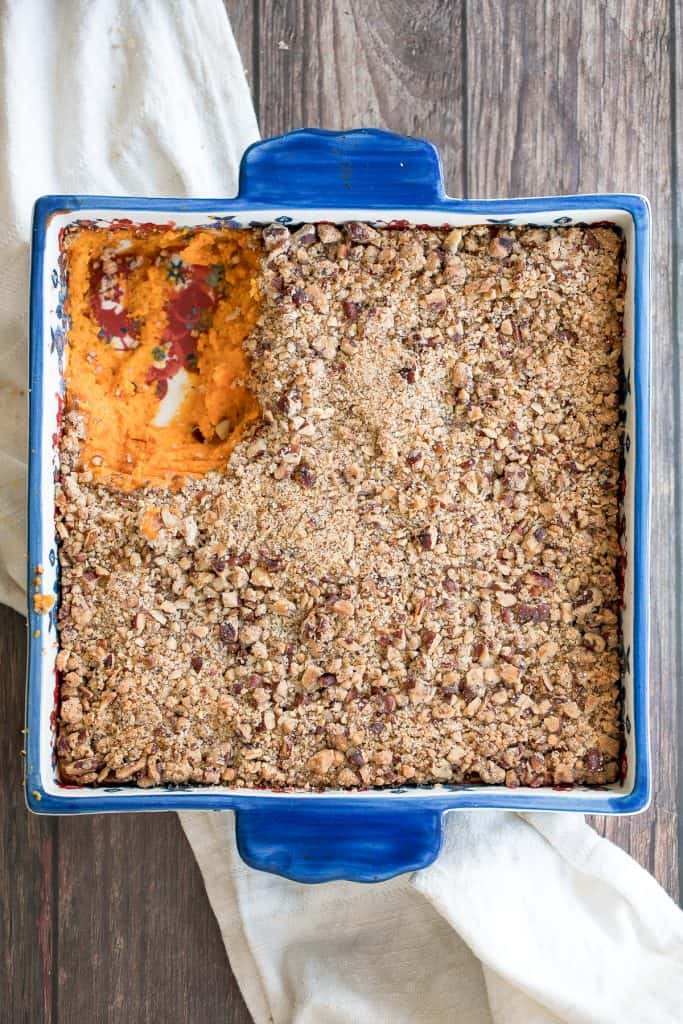 Easy Ham and Potatoes au Gratin.
Easy creamy ham and potatoes au gratin is a great way to use leftover ham with tender sliced potatoes and a cheesy béchamel sauce. The best comfort food.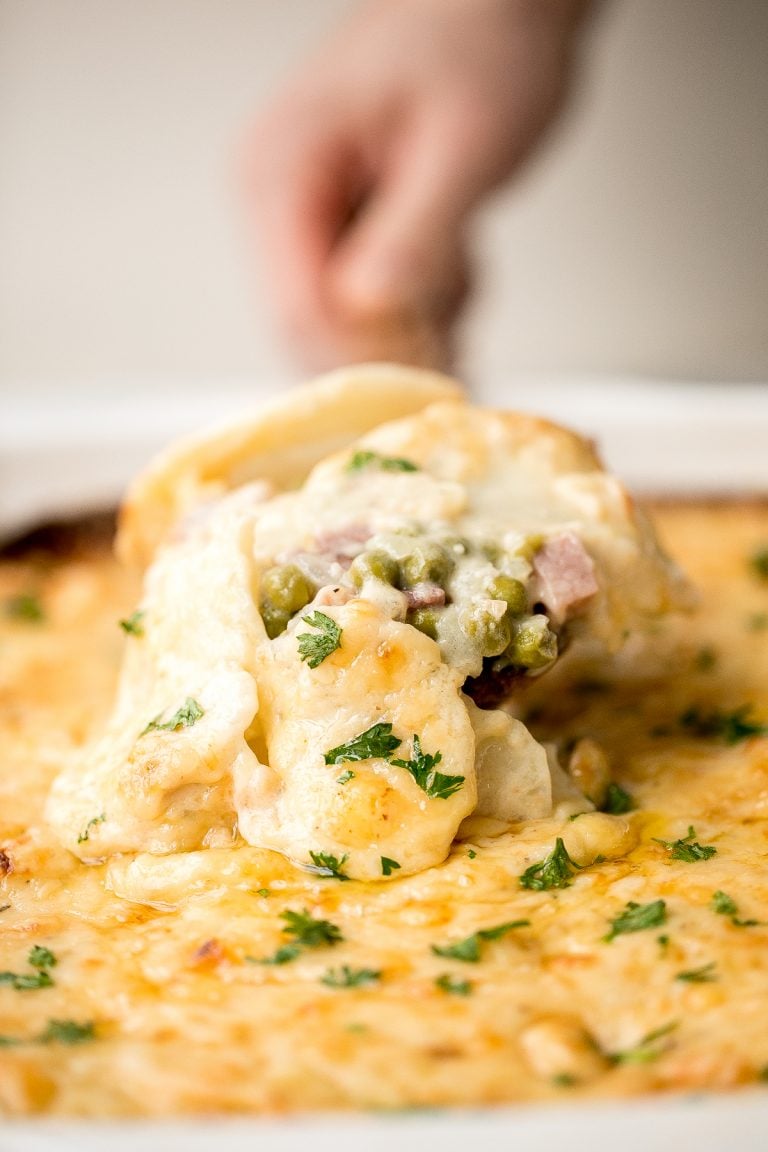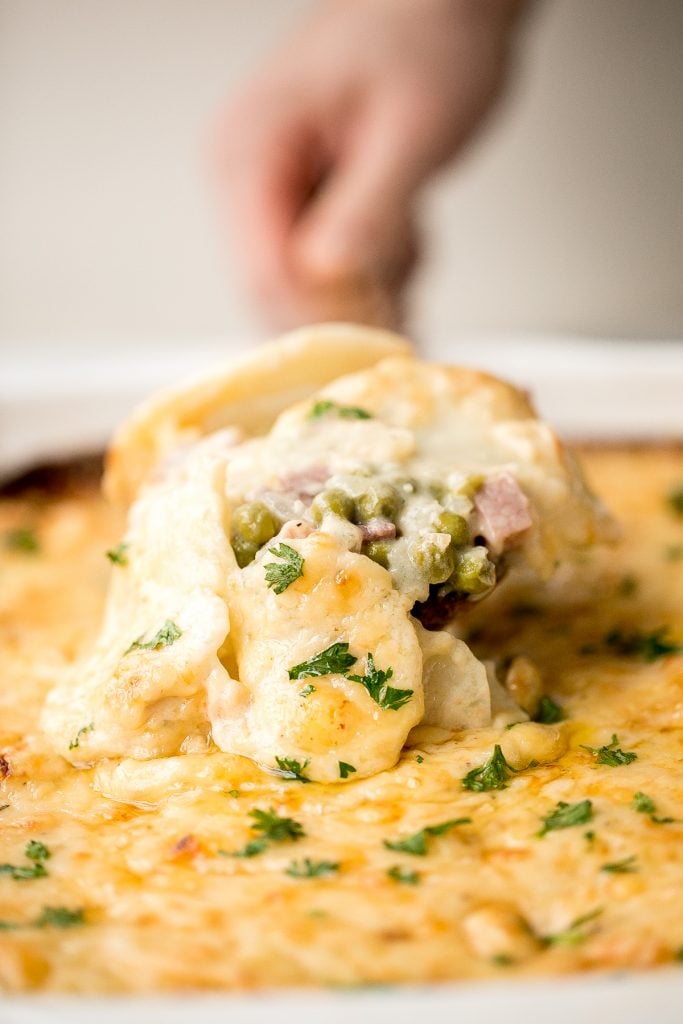 Corn Casserole. Vegetarian
Creamy corn casserole is a comforting side dish that is creamy, savory, slightly sweet, and filling — a classic and traditional Thanksgiving holiday side.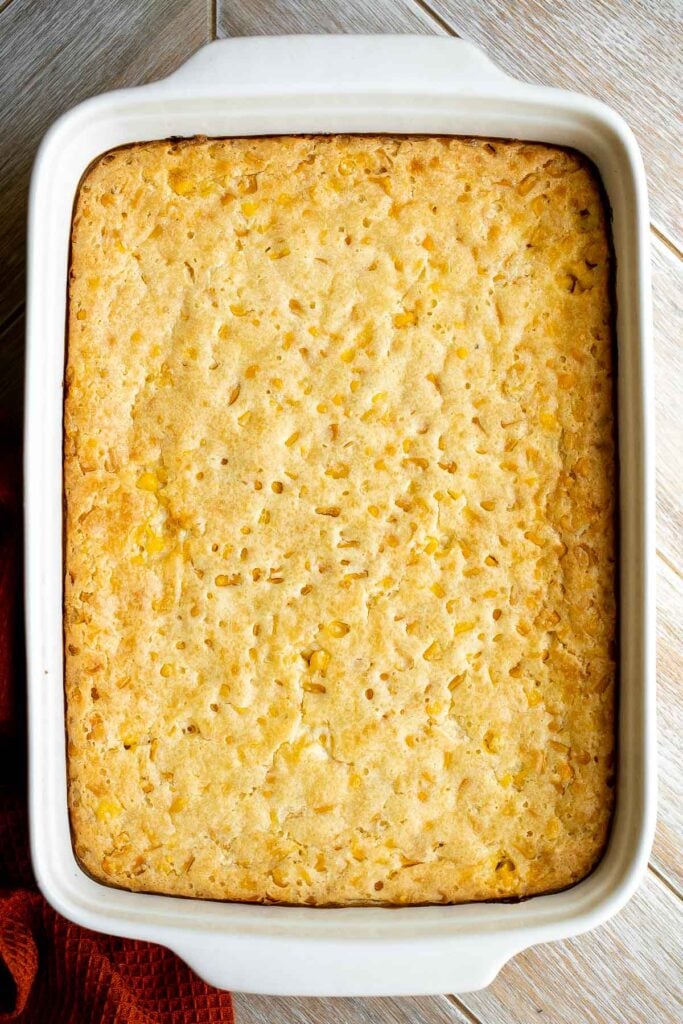 Spinach gratin is a rich and creamy side dish with a layer of crispy melty cheese on top. This fancy side is easy to make ahead and freezer-friendly.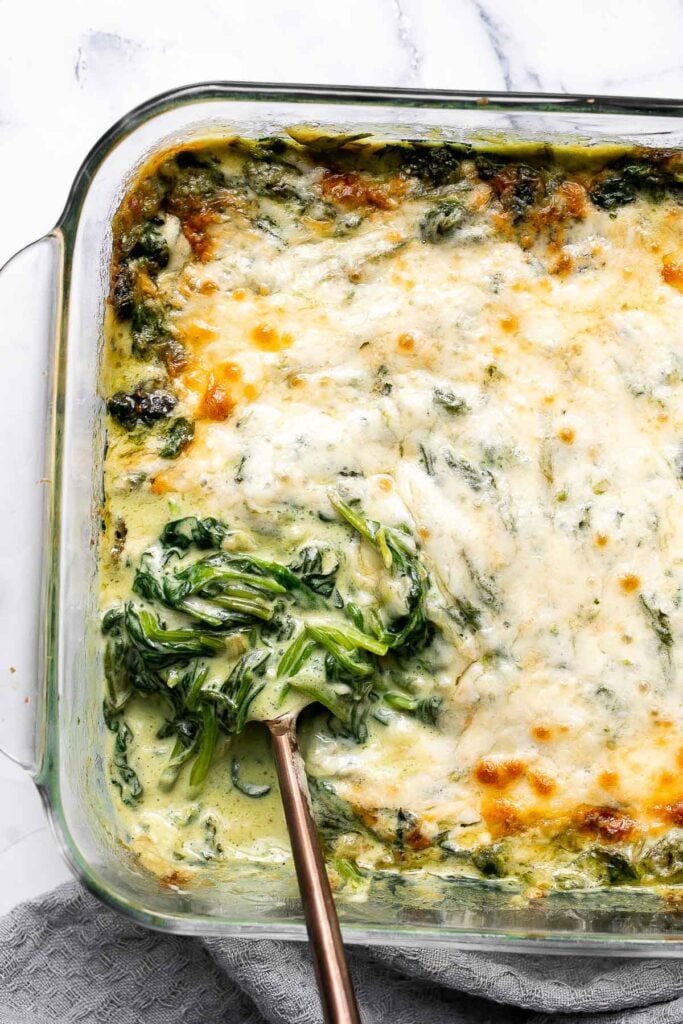 Stovetop Mac and Cheese with White Cheddar. Vegetarian
Quick and easy, creamy stovetop mac and cheese with white cheddar is a delicious and comforting one pot 20-minute meal packed with three types of cheese.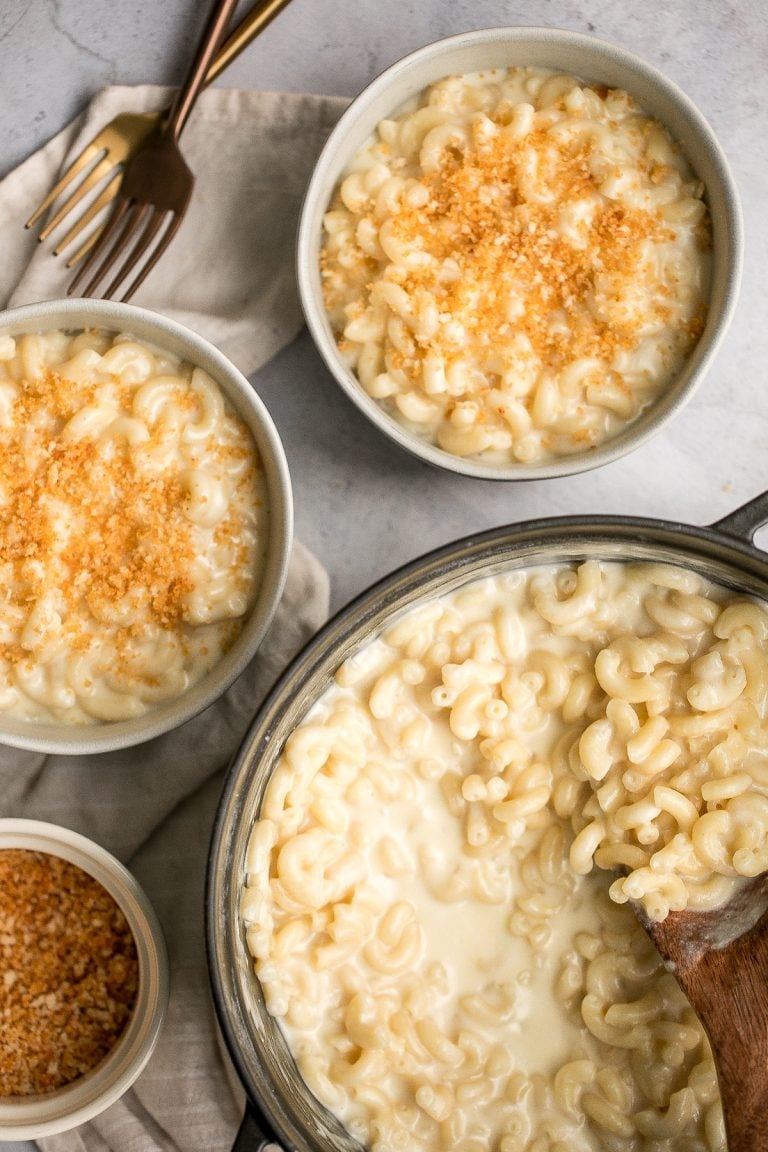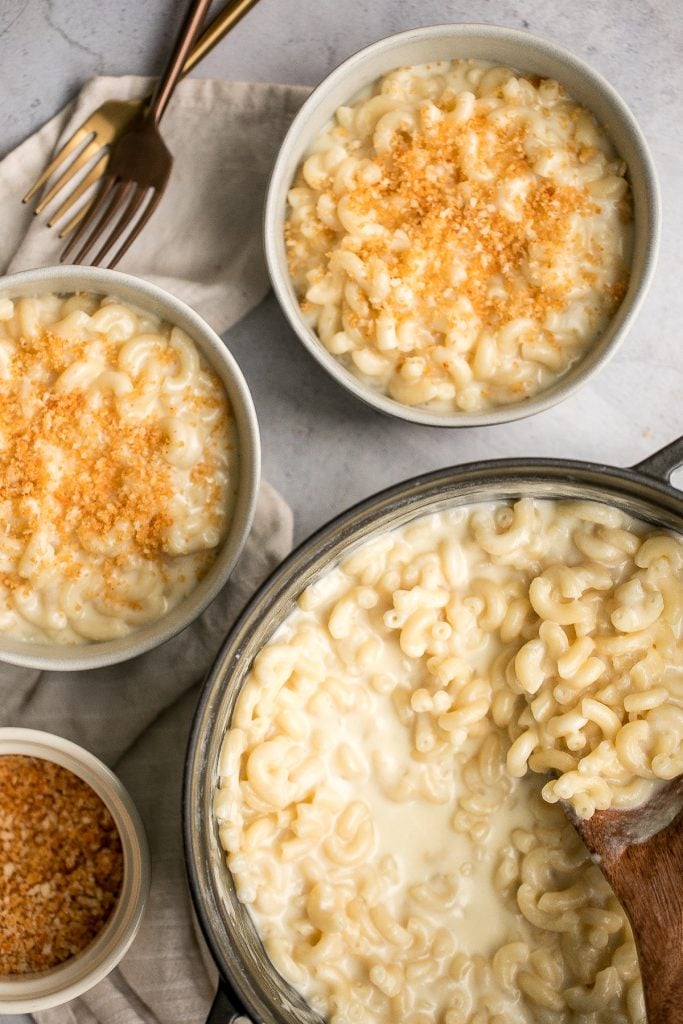 >> Bread
Easy Pumpkin Dinner Rolls. Vegetarian
Quick and easy pumpkin dinner rolls are soft and fluffy, flaky and butter, and perfect to serve alongside Thanksgiving dinner.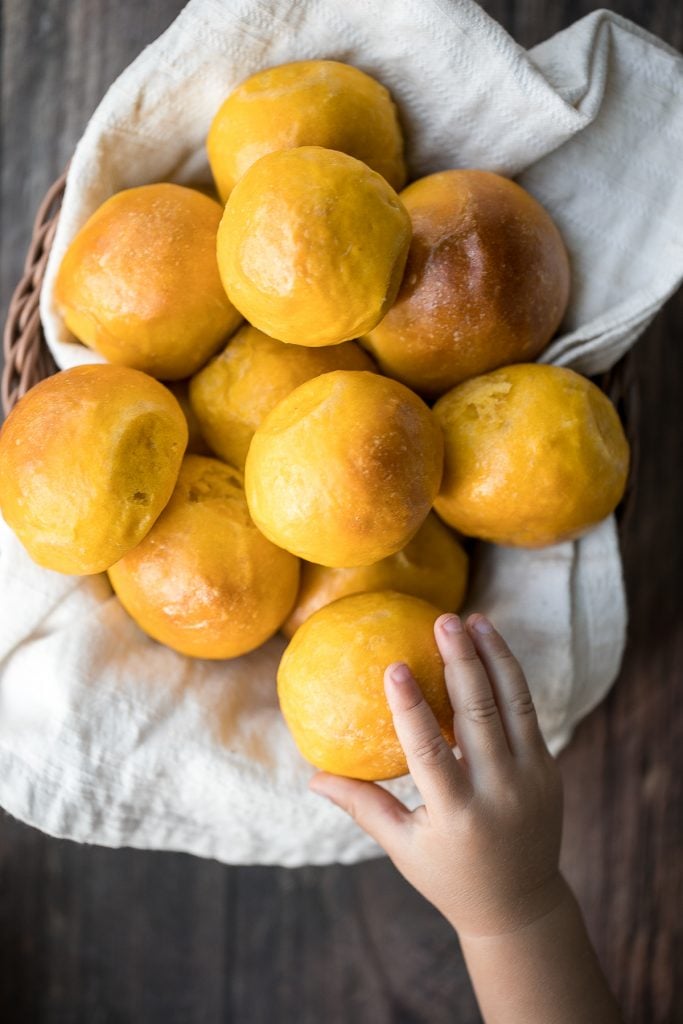 Rosemary Cornbread. Vegetarian
Sweet and savoury, buttery rosemary cornbread is soft and moist with golden crispy edges, flavourful and delicious, and so easy to make this holiday season.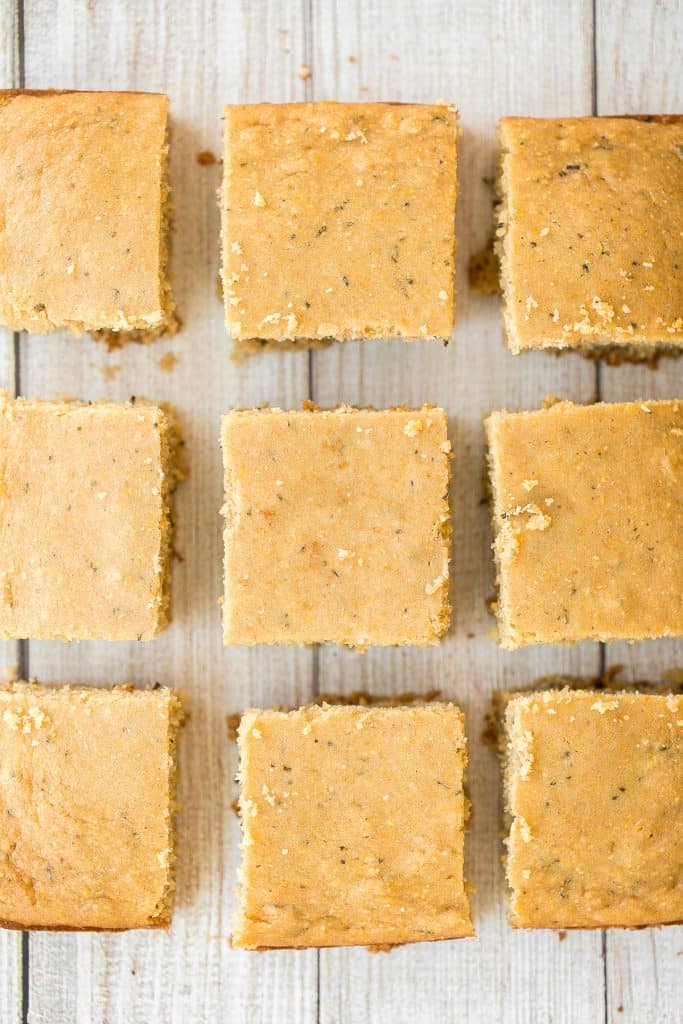 Easy Rosemary Garlic Focaccia Bread. Vegan.
No knead, easy rosemary garlic focaccia bread is thick with a perfect golden and crispy texture on the outside, but soft, fluffy and tender inside.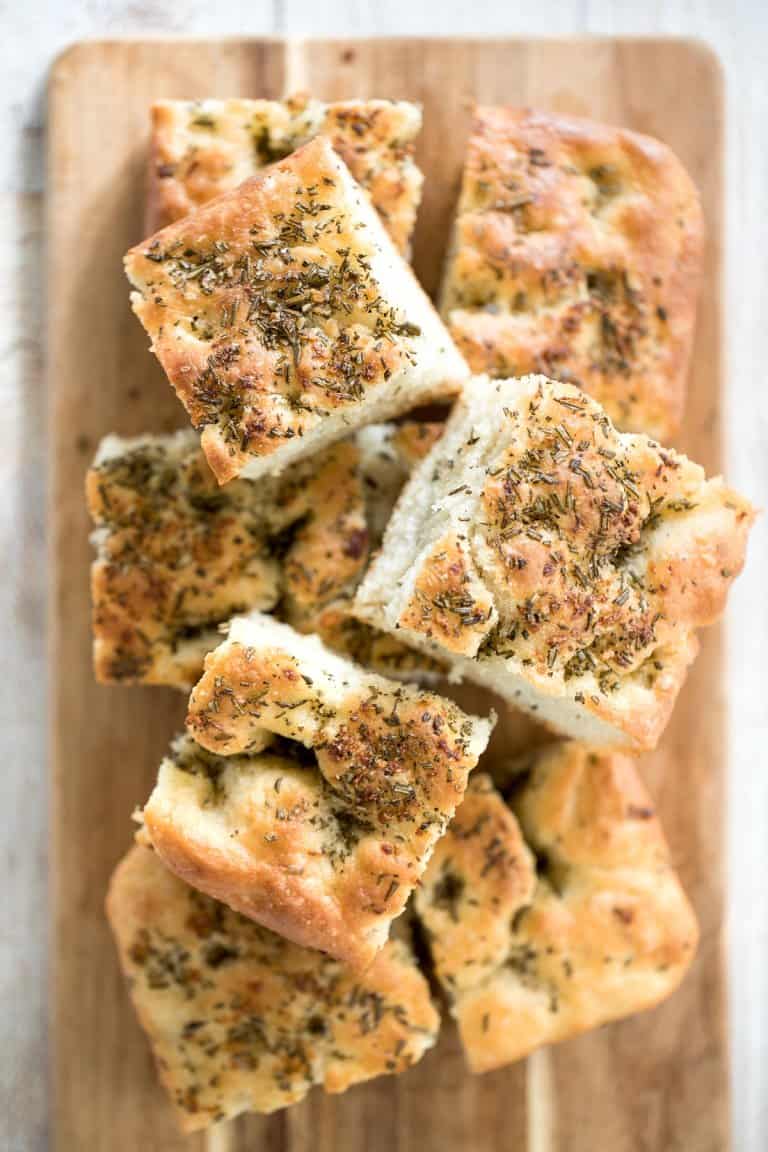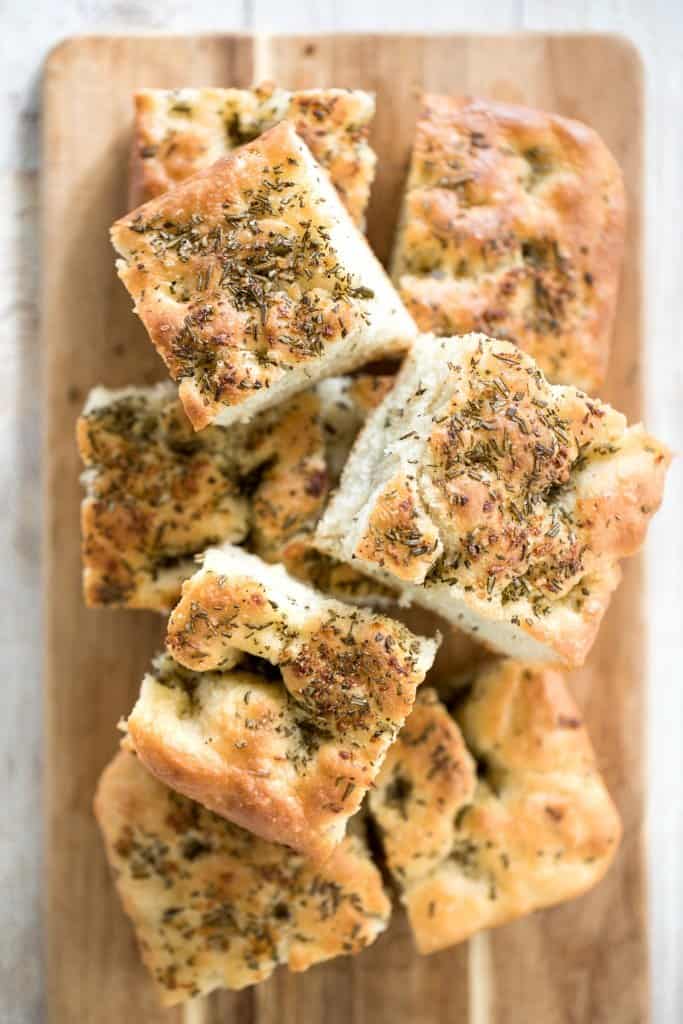 Easy Homemade Biscuits. Vegetarian
Flaky, fluffy, buttery, and soft, these easy homemade biscuits come together with only a handful of ingredients you already have at home! To serve, brush the tops of the biscuits with melted butter and serve with your holiday meal.
Garlic Cheddar Biscuits. Vegetarian
These garlic cheddar biscuits are packed with flavour and can be prepped and in the oven in less than 15 minutes! They also make a great leftover breakfast so go ahead and make a big batch of this stuff, you won't regret it!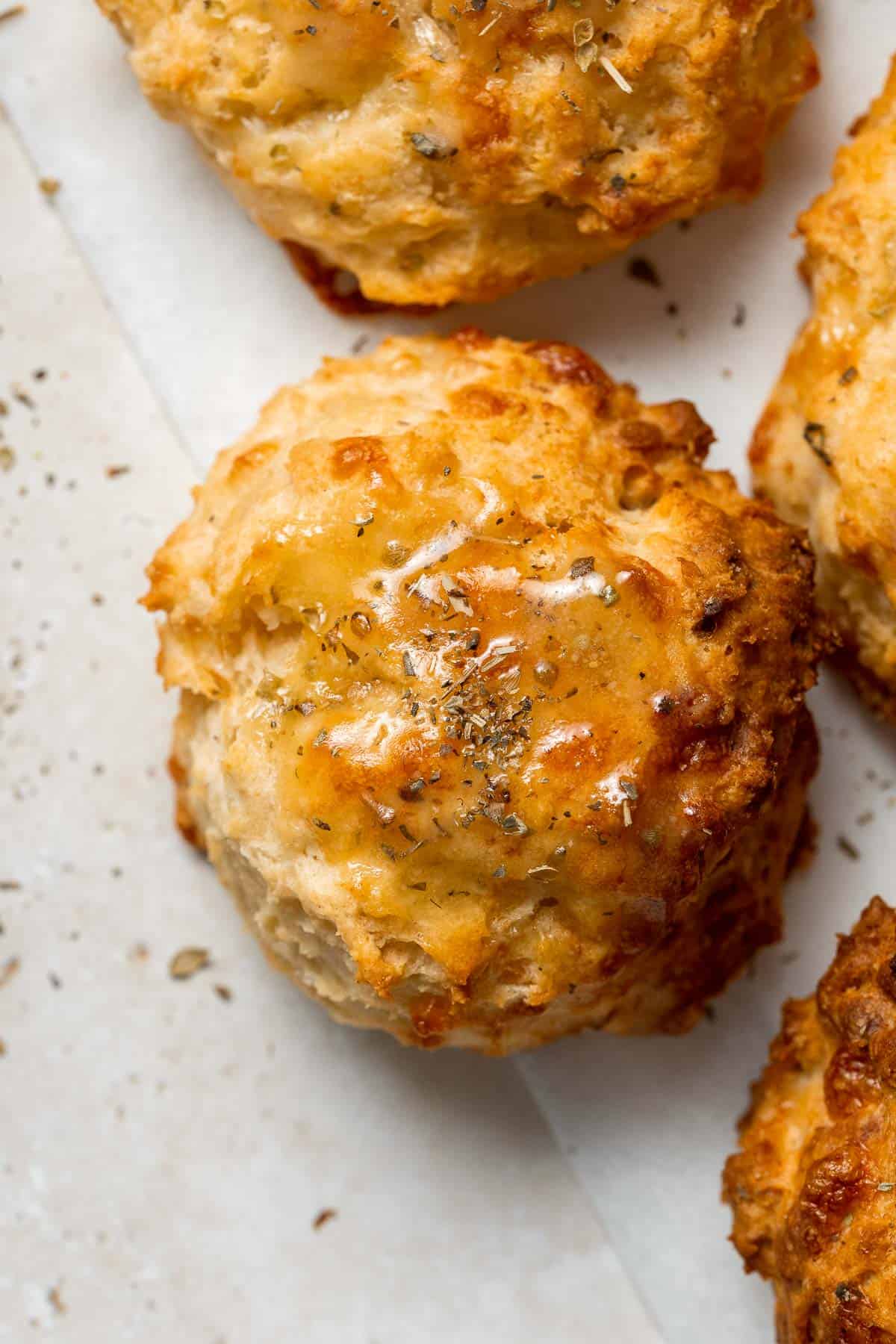 Easy Cornbread Muffins. Vegetarian
Easy cornbread muffins just made your holiday dinner a whole lot easier and tastier! They take literally 10 minutes to prepare and 20 minutes to bake. It's so easy that even the kids can help you make this! So add these moist and fluffy muffins (made with cornmeal, cooked corn kernels, and sweetened with honey) to your holiday table.
Other Bread Recipes
Dessert
>> Pie and Pastries
Classic Thanksgiving Pumpkin Pie. Vegetarian
Thanksgiving just isn't the same without a slice of classic Thanksgiving pumpkin pie. There is nothing better than a bite into that flaky crust and smooth pumpkin filling, full of those classic pumpkin spice flavours.
Pecan Pie. Vegetarian
Classic pecan pie is an essential Thanksgiving dessert. Try this easy to follow recipe to get that flaky crust, smooth custard filling and pecan topping. For such a complicated looking pie, it is actually embarrassingly easy to make. You can also make this a day in advance or at least a few hours before your Thanksgiving dinner to allow the filling to set.
Mini Pumpkin Pies. Vegetarian.
Small batch mini pumpkin pies with a flaky crust, delicious pumpkin pie filling, and cinnamon whipped cream, are perfect for a small Thanksgiving crowd.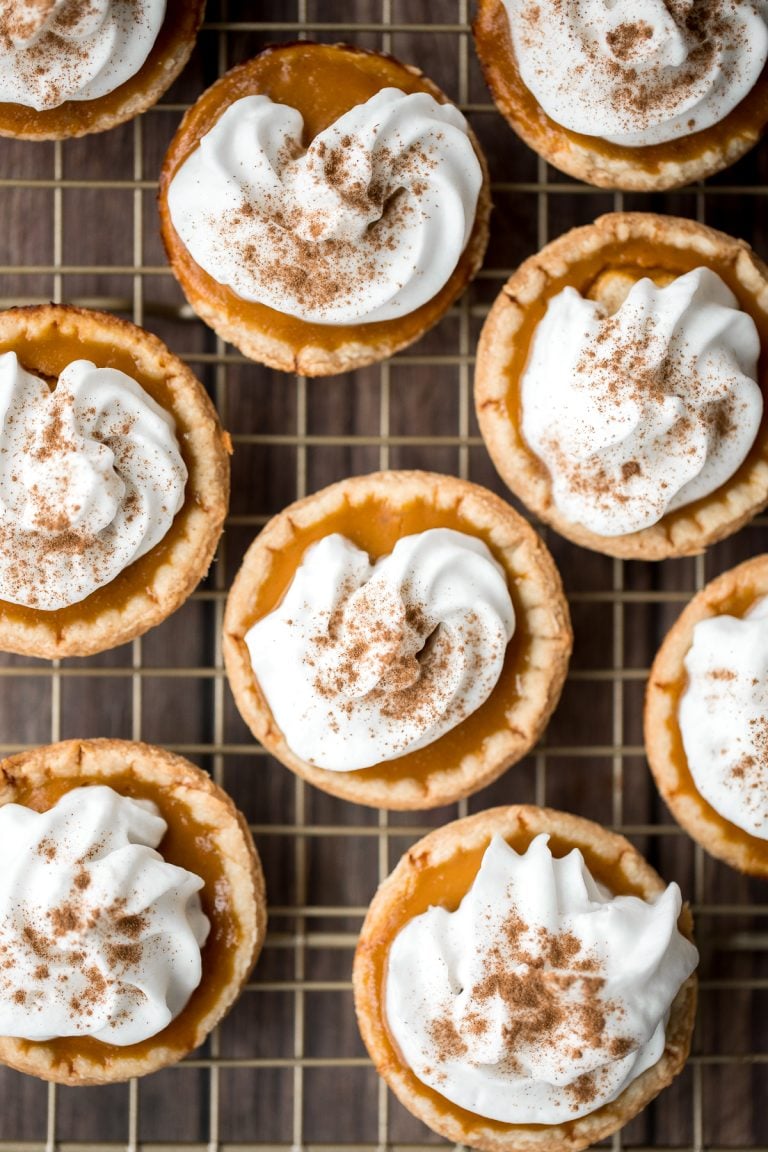 Cranberry-Apple Cobbler with Biscuits. Vegetarian
Sweet and tart cranberry-apple cobbler with biscuits is packed with fresh fruit and a buttery biscuit topping. This holiday favourite is easy to make.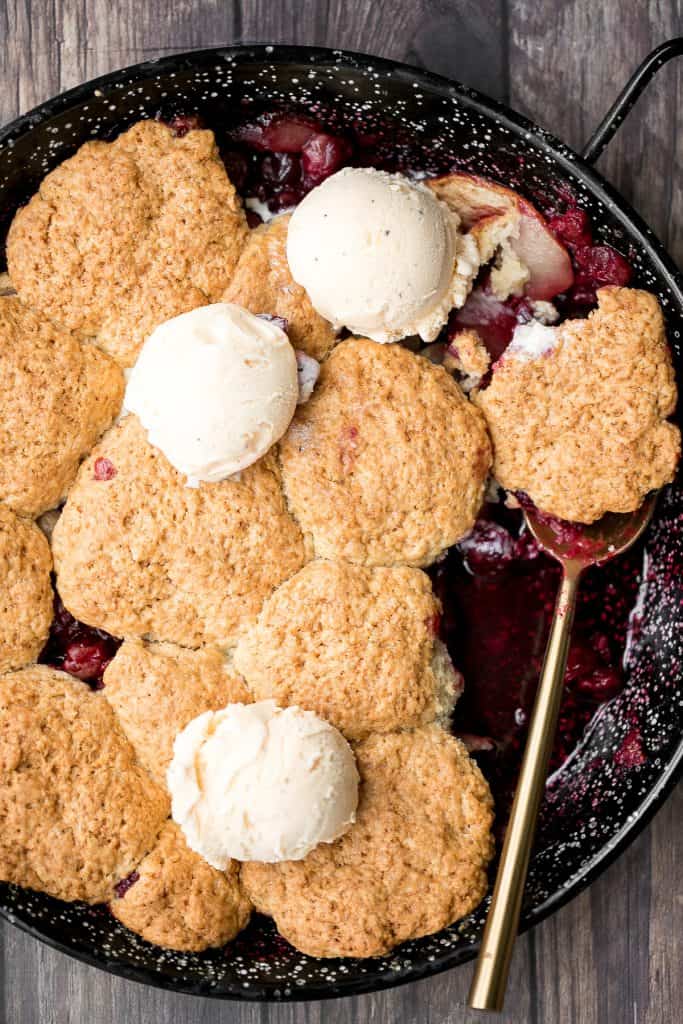 Pumpkin mascarpone pie is a warm and cozy holiday dessert that is incredibly easy to make with just minutes of prep work before popping into the oven.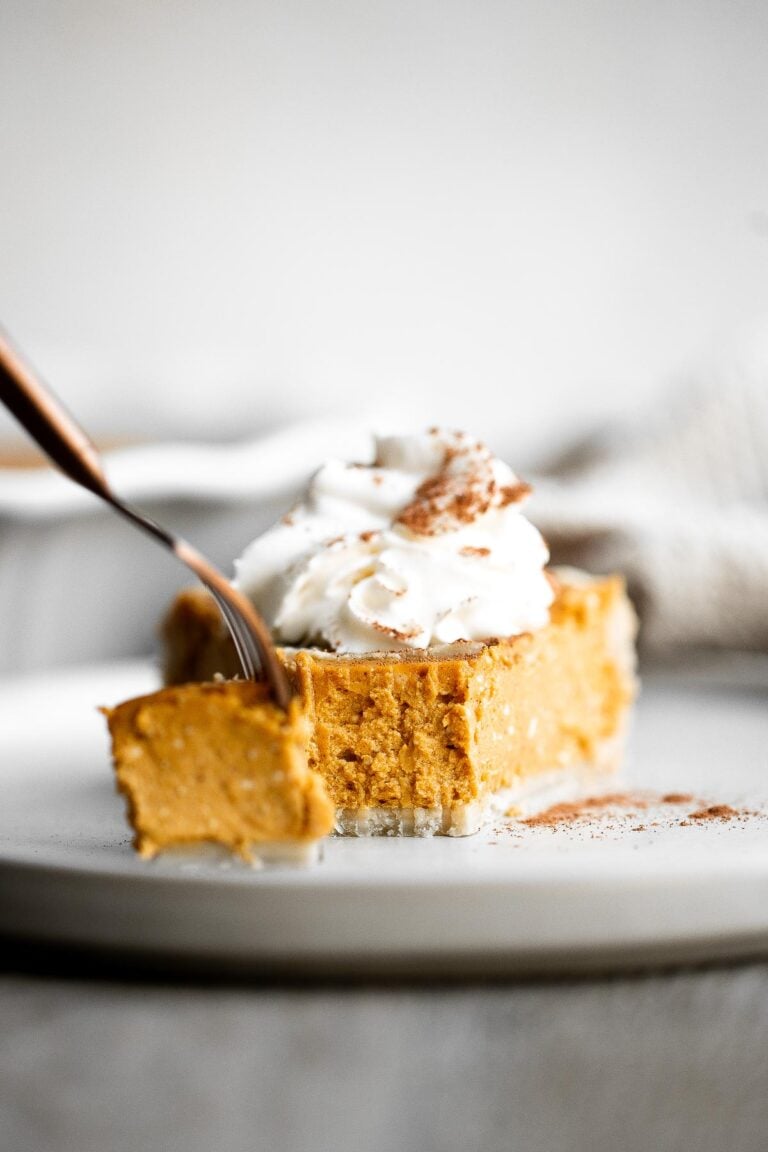 Pecan pie bars are the best and easiest way to enjoy the flavors of pecan pie but with half the effort and in a handheld bite-sized form.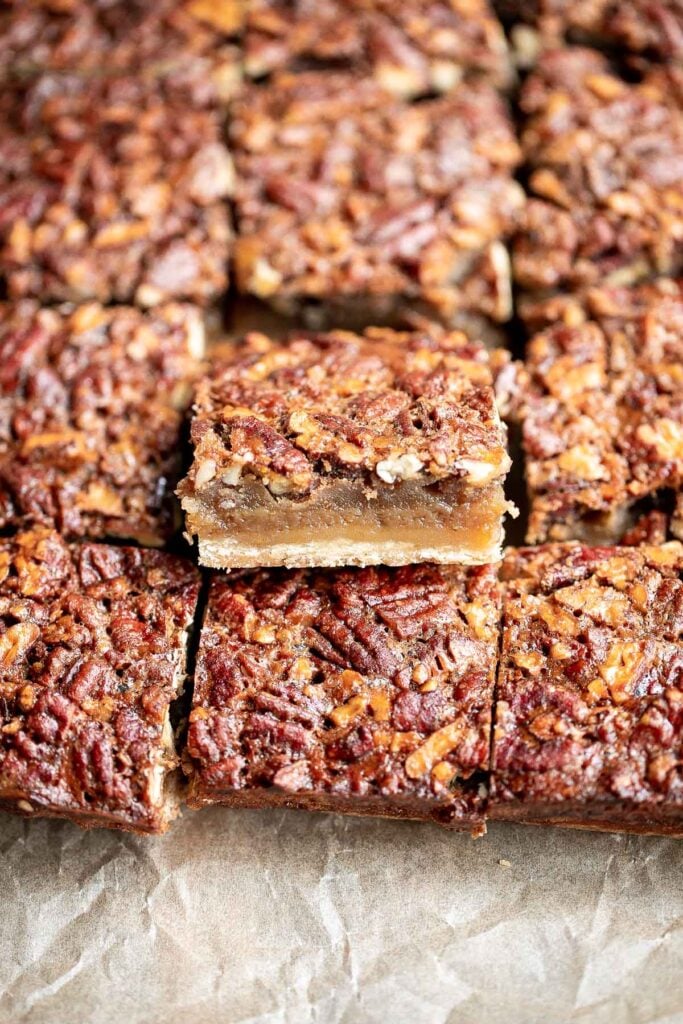 Individual Apple Crisp. Vegetarian
Individual apple crisp are served in ramekins so that you and your guests can enjoy single-sized servings meaning you will get the crunchy corners of crumble all to yourselves! Add a big scoop of ice cream on top for maximum happiness.
>> Cake
Pumpkin bundt cake with cream cheese icing is a perfect fall dessert to serve this year — super moist inside, with a perfect golden brown crumby crust.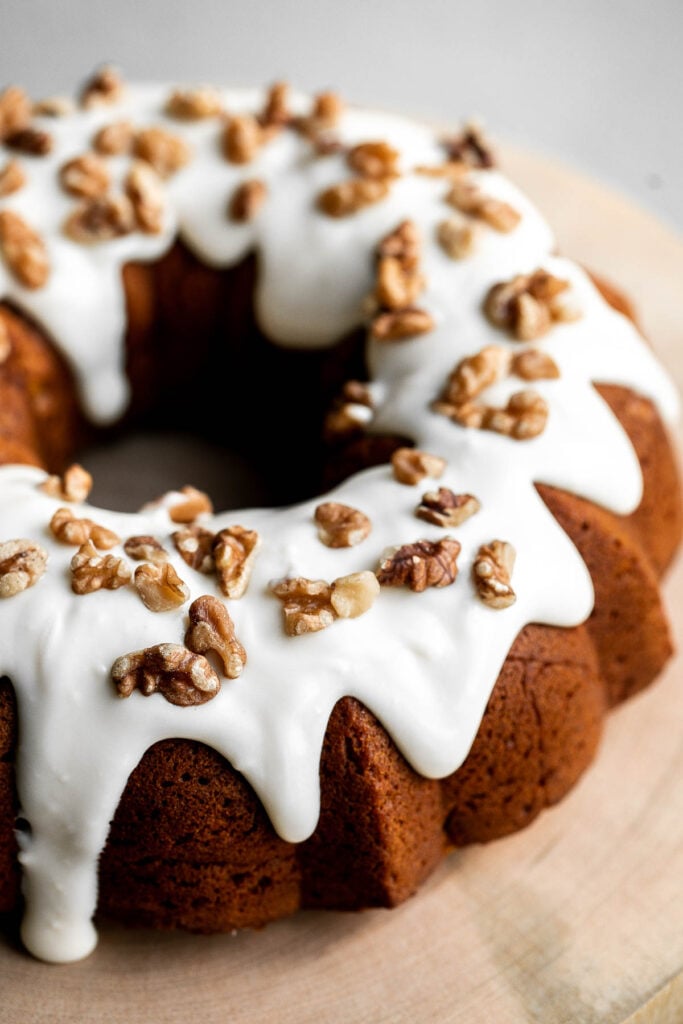 Caramel Pecan Pie Cheesecake Bars
Decadent caramel pecan pie cheesecake bars with a graham cracker crust, cheesecake filling, and caramel pecan topping is perfect for Thanksgiving this fall.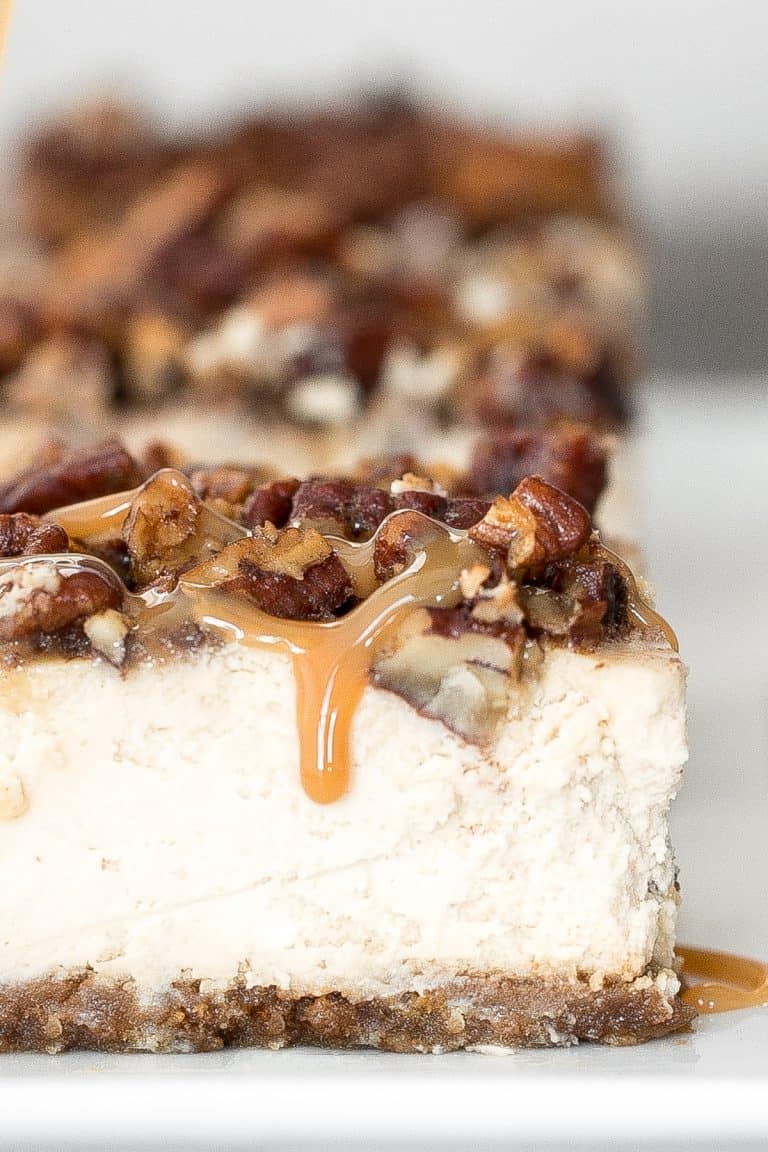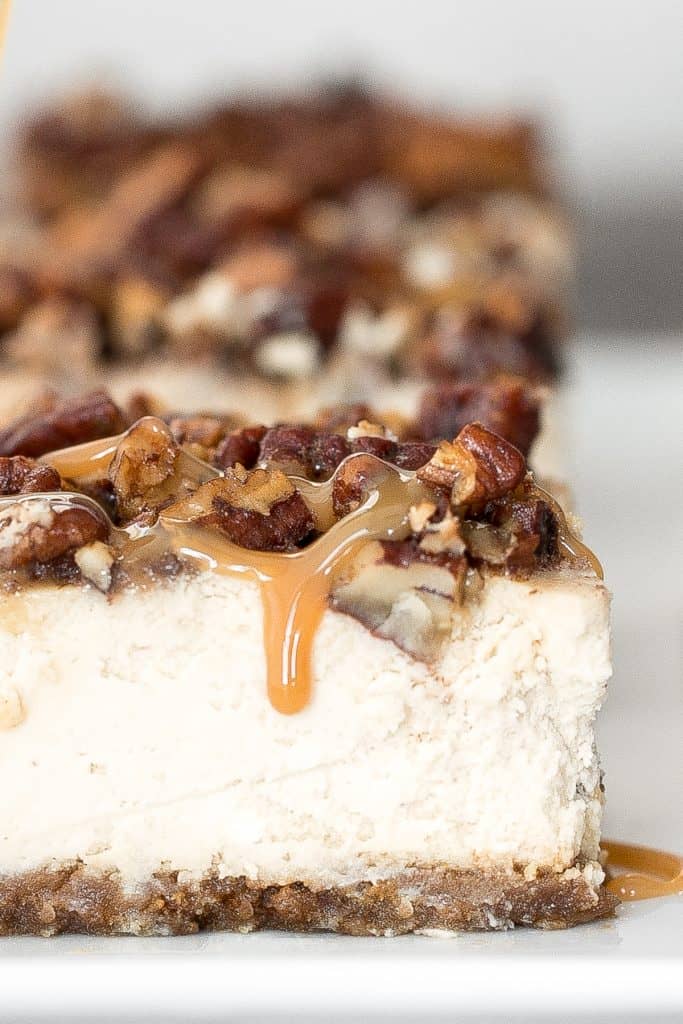 No bake pumpkin cheesecake is the easiest cheesecake to make this fall for Thanksgiving. It's light, smooth, creamy, and loaded with fall flavors like pumpkin and cinnamon.
Pumpkin Pie Bundt Cake with Cream Cheese Glaze. Vegetarian
Celebrate fall this year with think and dense, yet surprisingly light, pumpkin pie bundt cake with cream cheese glaze. Can you think of a more perfect pair? The beauty of this cake is that it is thick and dense, but also surprisingly light! It's warm from the mixture of pumpkin and pumpkin pie spice blend, and absolutely benefits from a hearty drizzle of cream cheese glaze. Can you think of a more perfect pair?!
Chocolate Chip Pumpkin Bread. Vegetarian
Soft and moist, small batch chocolate chip pumpkin bread is the easiest fall treat, packed with fall flavours of warm pumpkin spice, pumpkin, and chocolate.
>> Cookies
Soft and Chewy White Chocolate Cranberry Walnut Cookies. Vegetarian
Warm, fresh-from-the-oven, soft and chewy white chocolate cranberry walnut cookies make the perfect holiday treat. They are beyond simple to prepare, and even easier to watch disappear! You've got sweetness from the white chocolate, a slightly crunch from the walnuts, and the perfect tangy bite from the dried cranberries. I don't know anyone who doesn't love these.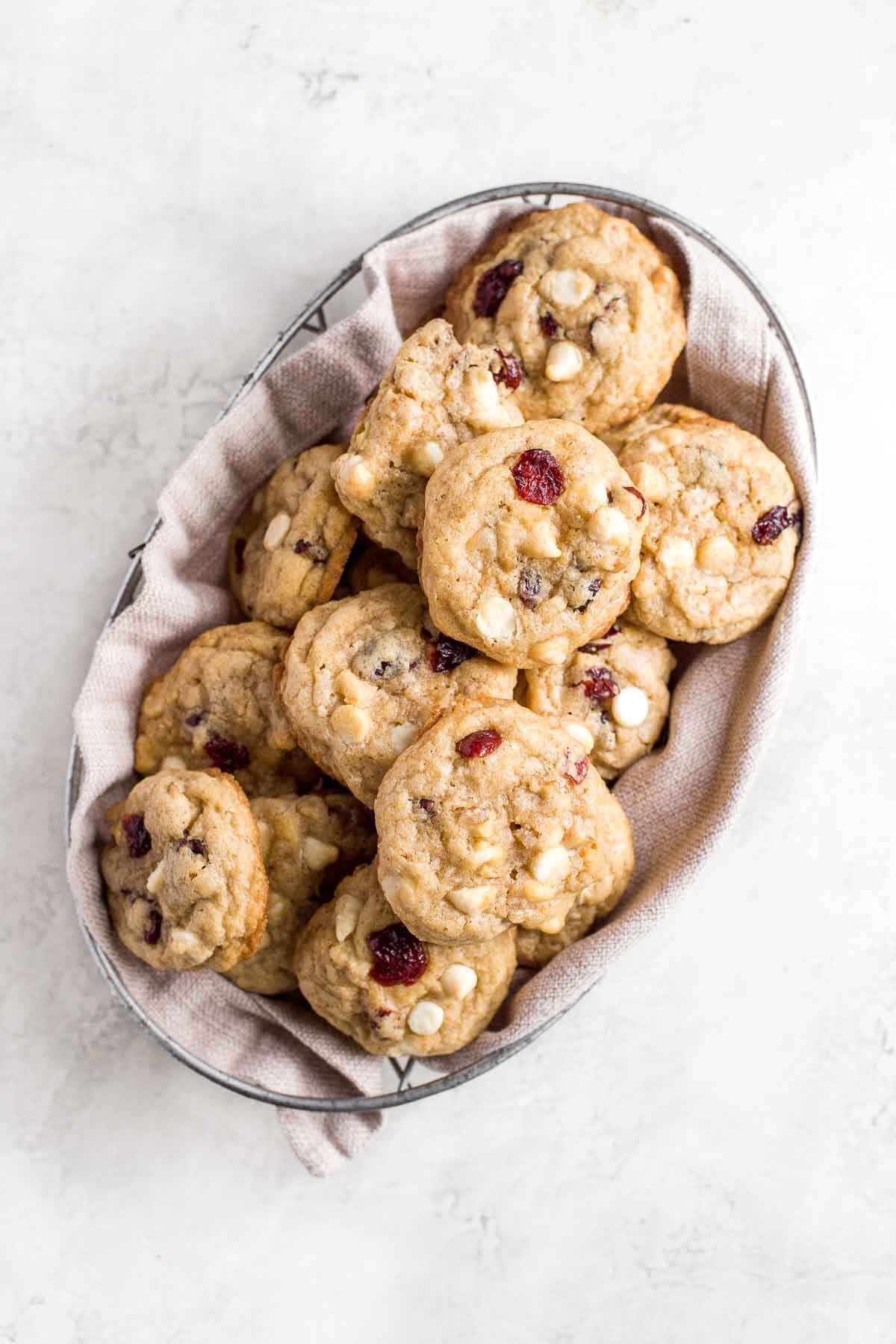 Pumpkin Chocolate Chip Cookies. Vegetarian
Thick, fluffy, chewy pumpkin chocolate chip cookies is when pumpkin bread meets chocolate chip cookies. These no chill cookies are ready in under 20 minutes.
The Best Soft and Chewy Peanut Butter Cookies. Vegetarian
What is better than classic, soft and chewy peanut butter cookies? Umm... not a whole lot comes to mind. Get ready to fall in love with a cookie. A puffy, thick circular pile of goodness. It takes 10 minutes to prepare (basically while the oven is preheating anyways) and 8 minutes to bake. Yup, 8 minutes. When you are craving a delicious treat, nothing else is on your mind than taking that first bite. The amount of time it takes really matters!!
Jam-Filled Thumbprint Cookies with Almond Glaze. Vegetarian
Soft, buttery, melt-in-your mouth jam-filled thumbprint cookies with almond glaze are the cutest, festive treat to make. Plus, it comes together with just a handful of ingredients and less than 20 minutes of prep time.
Other Desserts
Leftovers
Let's not forget about those thanksgiving leftovers. Here are some ways to use them up. Check out our top 25 Best Thanksgiving Leftover Recipes for more.
Leftover Thanksgiving Turkey Sandwich with Cranberry Sauce
Looking for comfort food in a hand-held serving? You got it! Put those leftovers to good use in this leftover Thanksgiving turkey sandwich with cranberry sauce.
Wholesome hearty one pot leftover turkey wild rice soup is the most comforting way to use leftover turkey from Thanksgiving turkey dinner. So easy to make.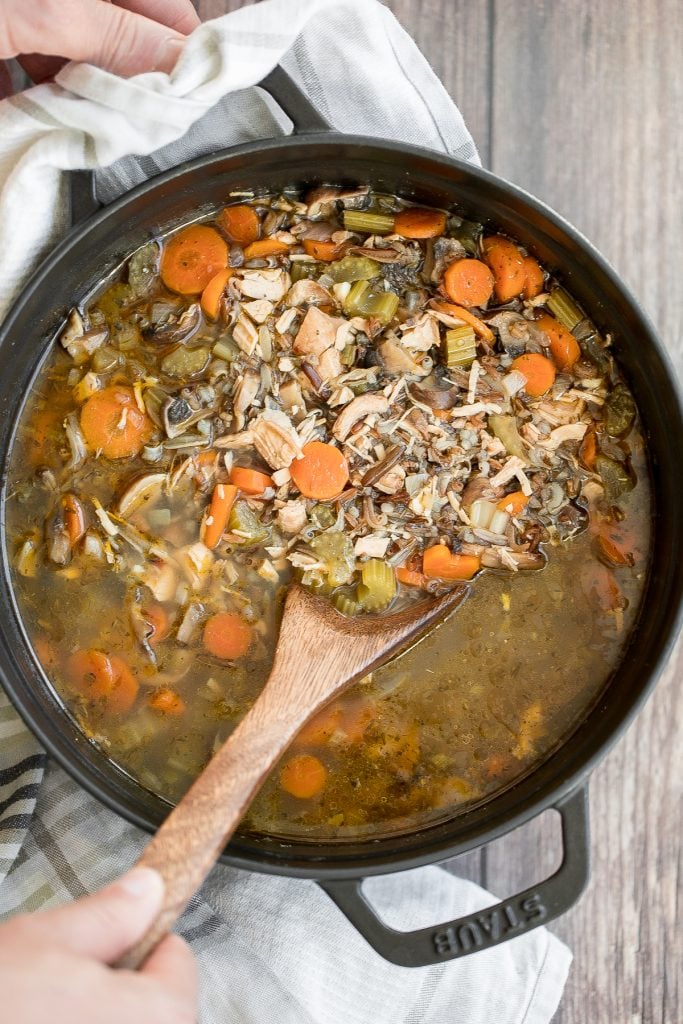 Leftover Turkey Fried Rice. Gluten-free
Leftover turkey fried rice with turkey, fluffy rice, scrambled eggs, vegetables, and classic Asian seasonings is a one skillet meal made in just 10 minutes.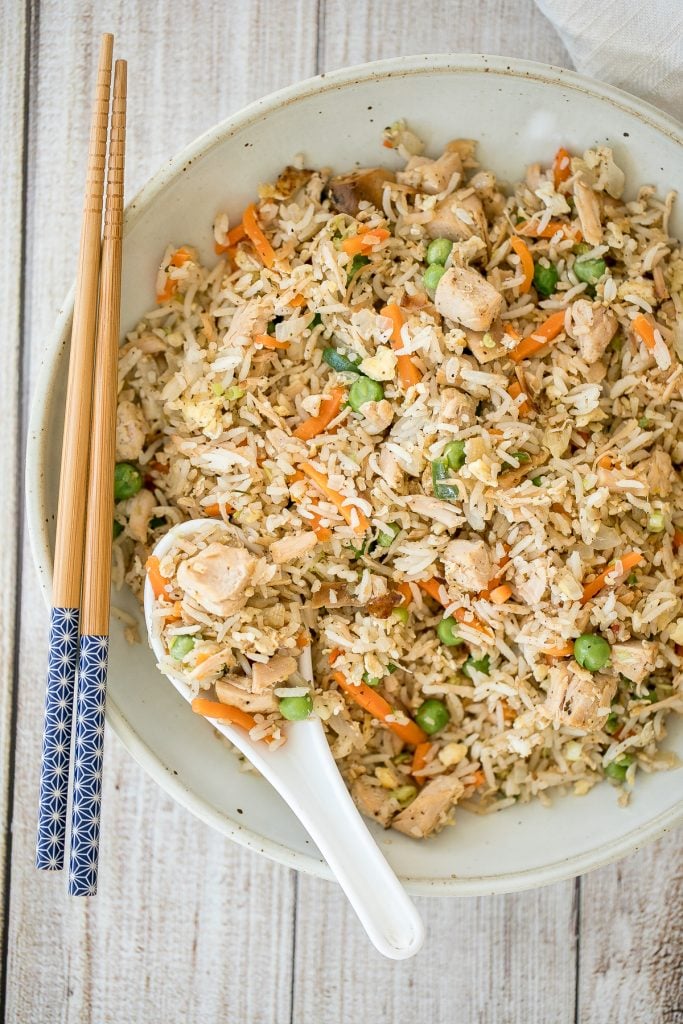 Mashed potato cakes are light and fluffy inside, crispy golden outside, and so delicious and flavorful. The best way to use up leftover mashed potatoes!
Warm and cozy, creamy turkey orzo soup is wholesome, hearty, filling, and flavourful. Make this delicious one pot meal with leftover turkey in 30 minutes.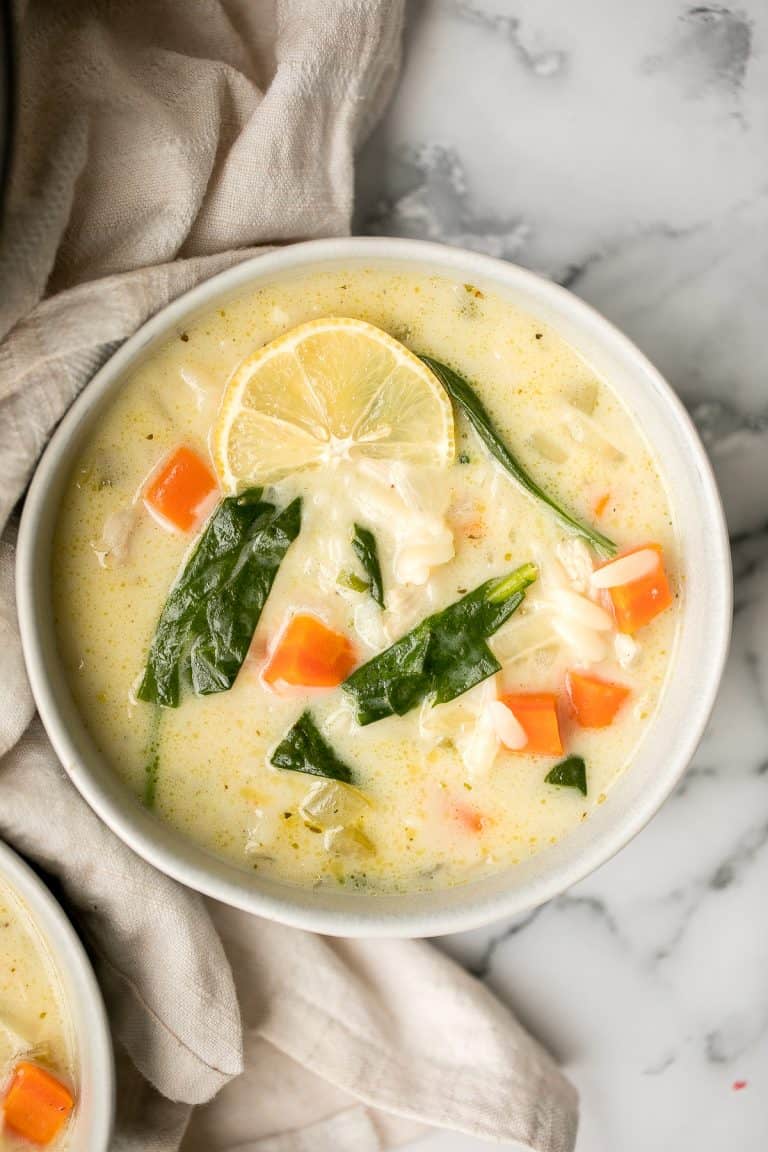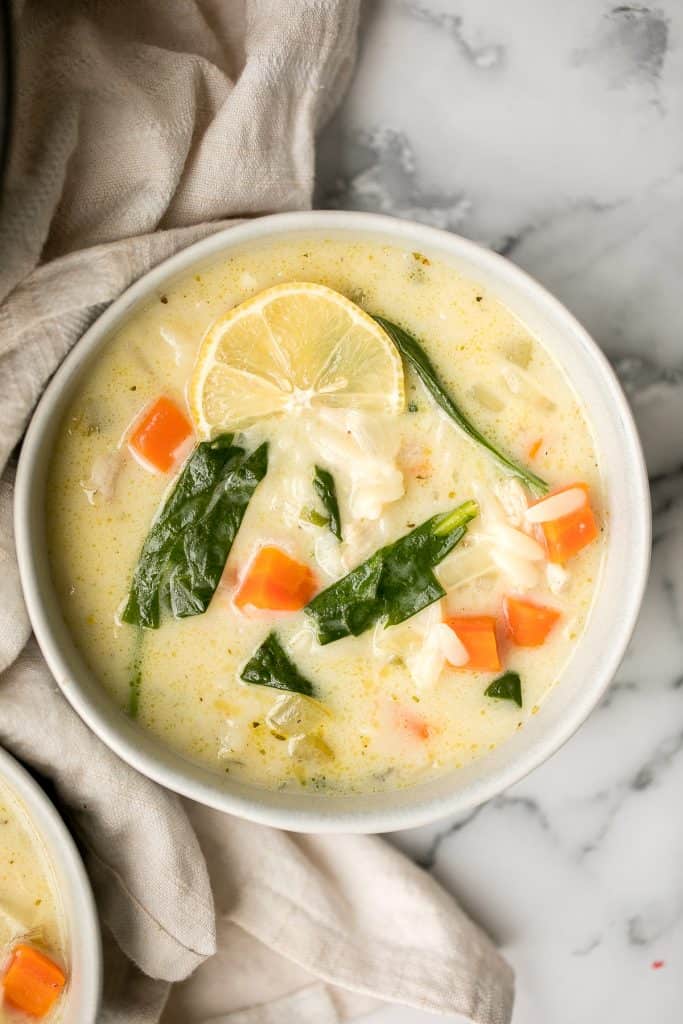 Turkey Tetrazzini with Spinach
Creamy leftover turkey tetrazzini with spinach is a simple, easy and delicious pasta recipe that is comforting, creamy and cheesy. It's a family favourite.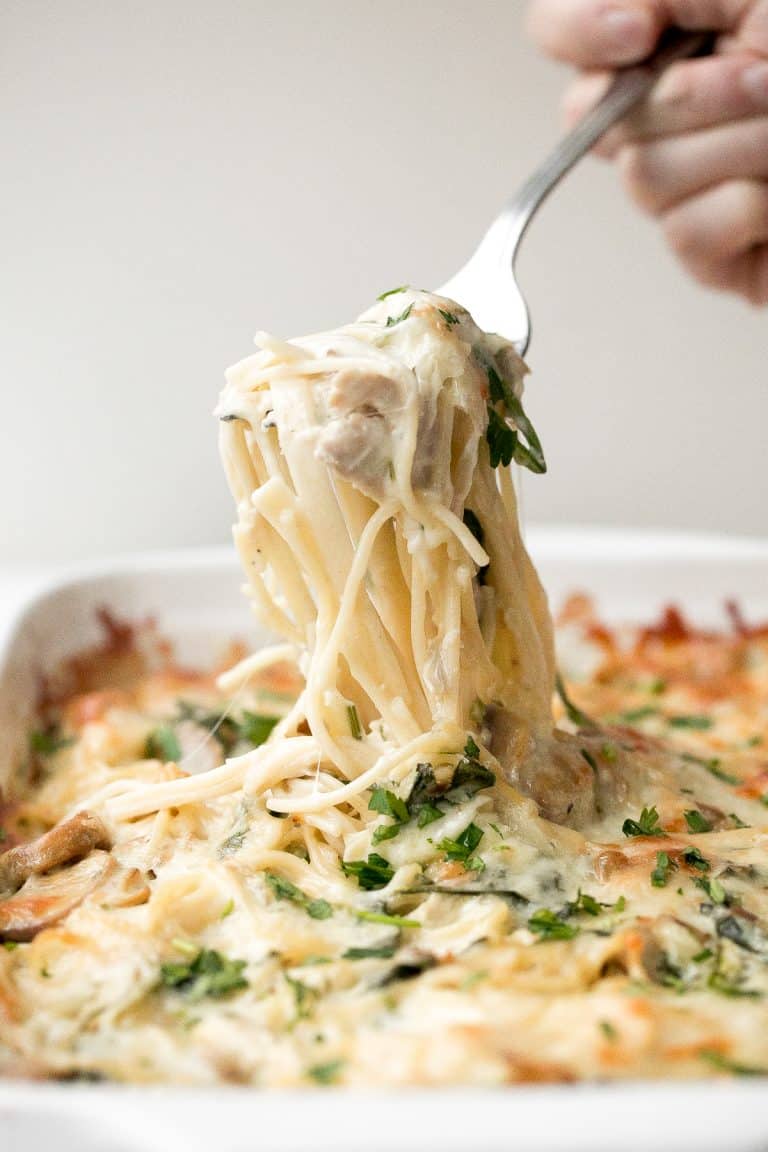 Leftover Turkey Stuffed Bell Peppers. Gluten-free
Leftover turkey stuffed peppers are a nutritious, wholesome and healthy dinner that you can throw together easily and quickly. A total crowd-pleaser.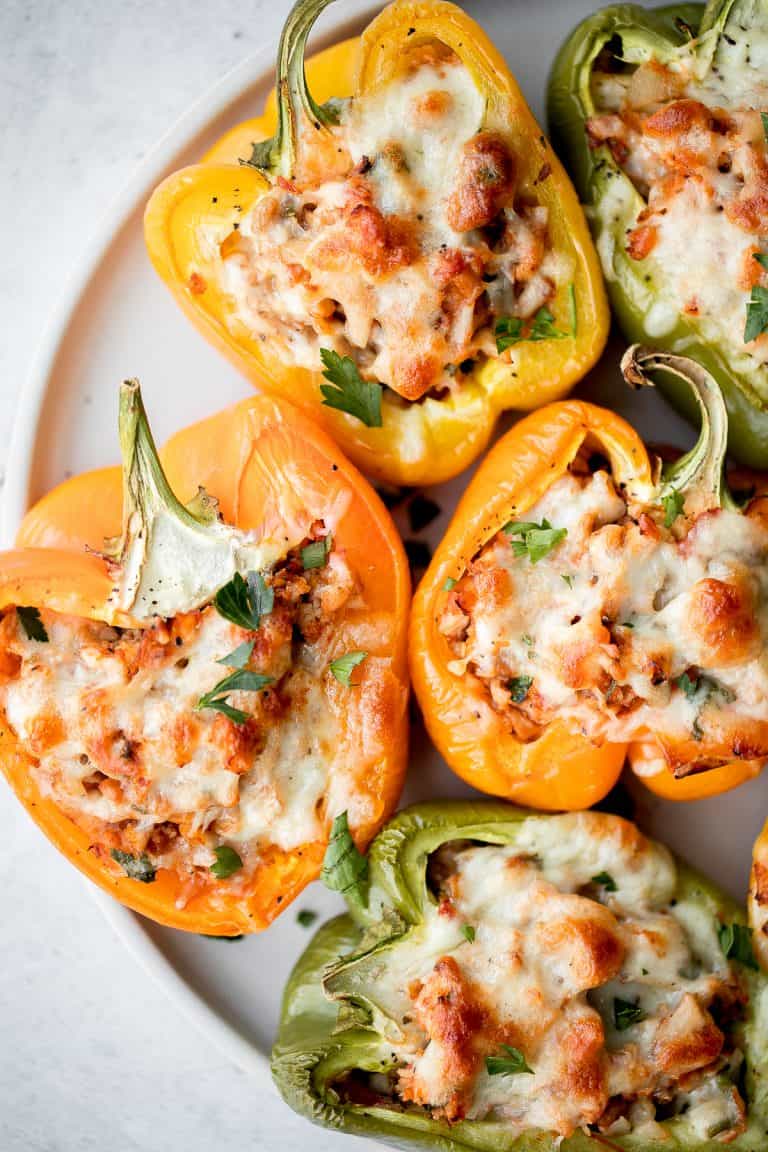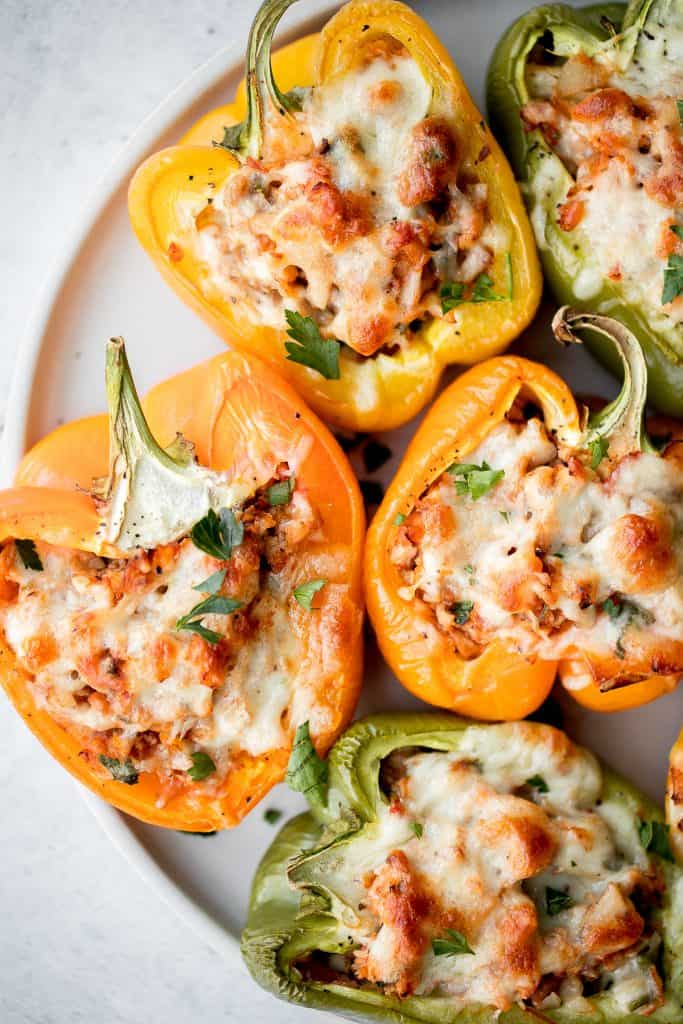 Cranberry Sauce Oat Bars. Vegetarian
These cranberry sauce oat bars are basically date squares made with cranberry sauce. Pretty genius right? These oat bars layers together a soft, chewy and buttery crust, tart yet sweet cranberry sauce, and crumbly pecan and oat topping.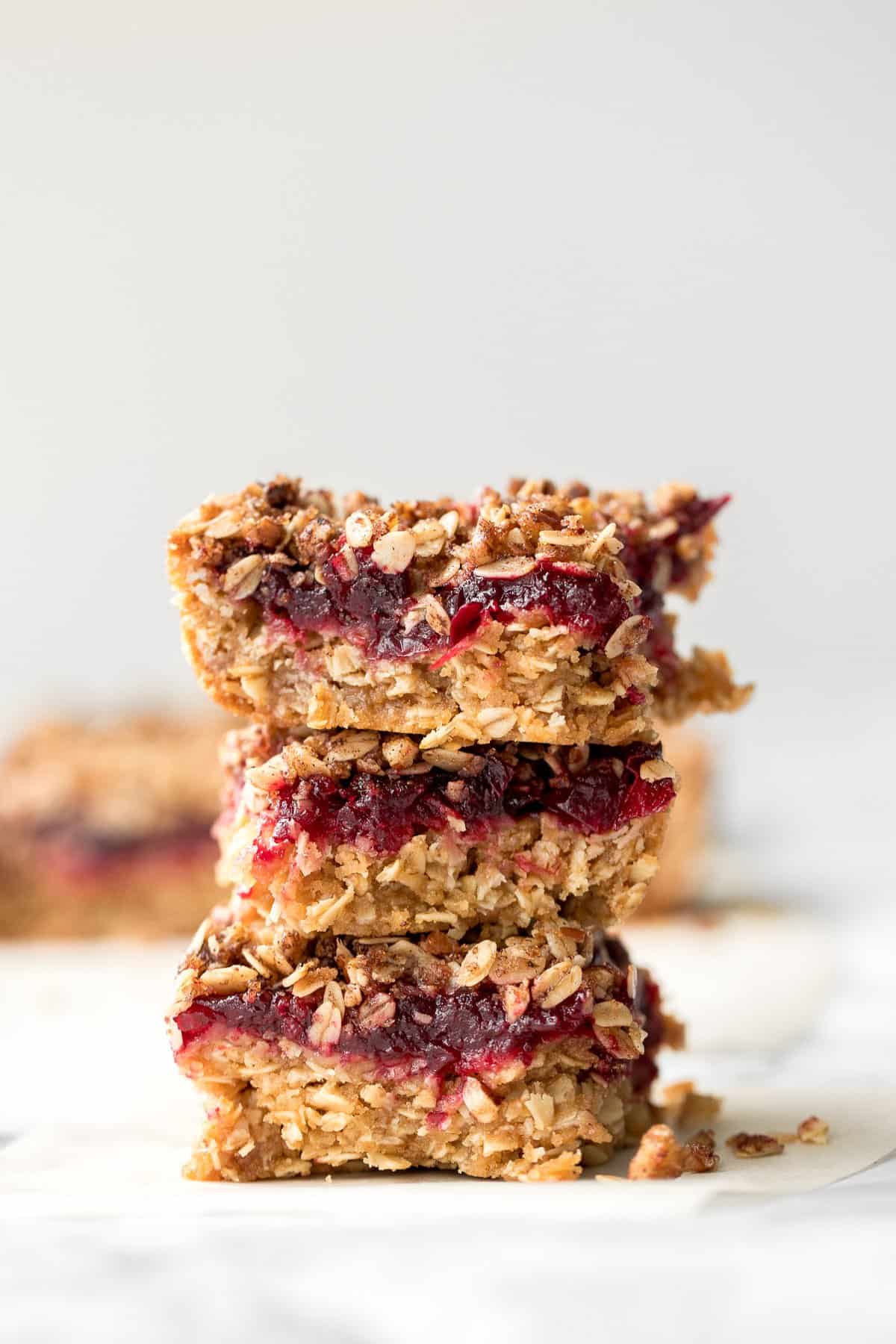 Leftover Cranberry Sauce Muffins with Oat Streusel Topping. Vegetarian
Enjoy these leftover cranberry sauce muffins with oat streusel topping for breakfast or dessert the next day... or week!
Cranberry Sauce Swirl Pound Cake
Leftover cranberry sauce swirl pound cake is moist and tender with swirls of cranberry sauce for a sweet and tangy burst of flavour. So easy and delicious.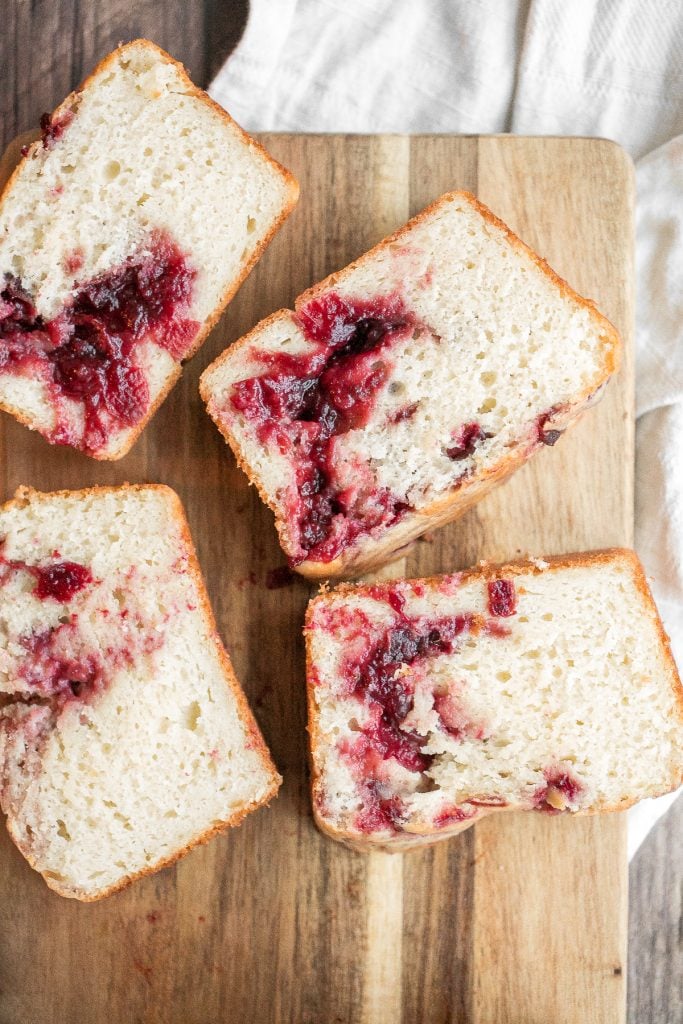 Fried mac and cheese balls are crispy on the outside, creamy and cheesy on the inside, and have the perfect crunch. Best way to use leftover mac and cheese.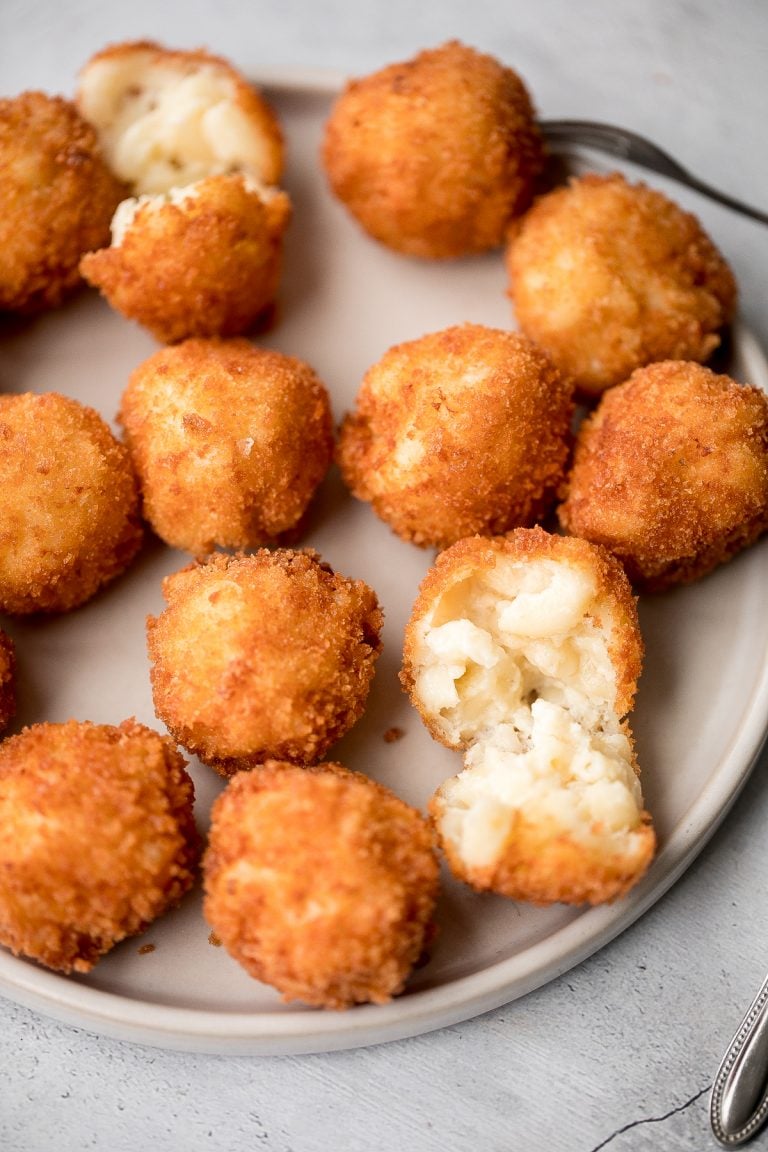 Did You Make Any of These Thanksgiving Recipes?
Please leave a comment and rating below, and let me know what you thought of this round up of recipes. Be sure to snap a picture and tag me on Instagram @aheadofthyme or share it on the Pinterest pin so that I can follow along.
HUNGRY FOR MORE? Don't forget to sign up for my email newsletter so that you don't miss any recipes. You can also follow along on Instagram and Pinterest for more recipe updates.
Print
Recipe
Reader Interactions