Super crispy on the outside, tender on the inside, air fryer brussels sprouts take just 12 minutes to cook with just a quarter of the oil required when roasting in the oven. The best part? It doesn't require any valuable oven space. It's the easiest Thanksgiving side ever.⁠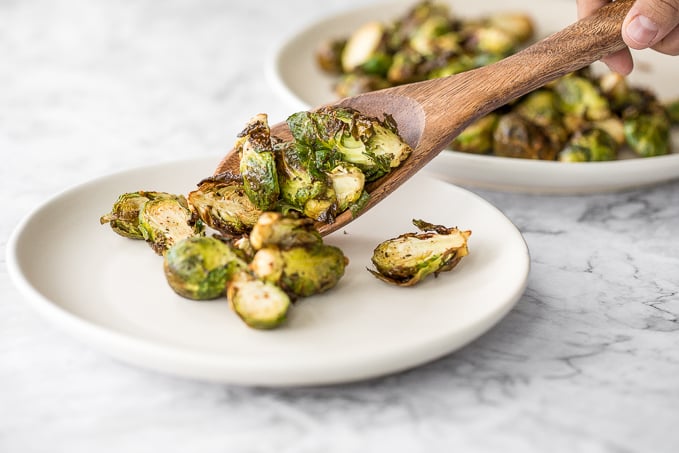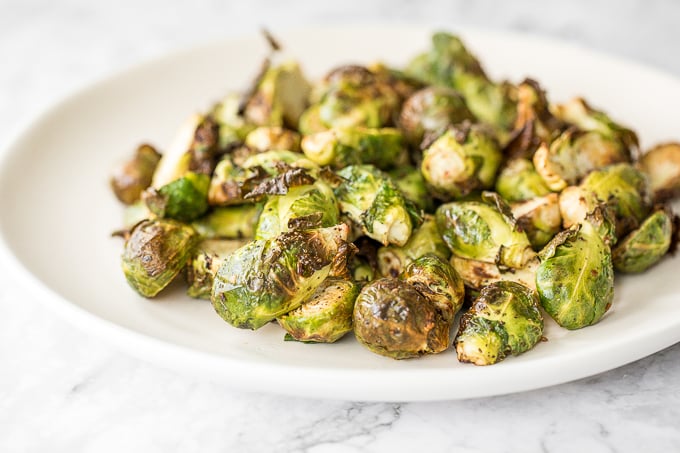 Our new air fryer has been a total game changer for a wide variety of meals, especially roasted vegetables. We no longer have to wait 20 minutes for our oven to preheat, nor do we have to wait a longer amount of time to cook the same amount of vegetables. AND we cook the same vegetables with a fraction of the oil. Yup, game changer.
And when it comes to holiday dinner prep, or dinner prep any day of the week for that matter, time is of the essence. Your time is valuable, so why waste it waiting around if you don't need to?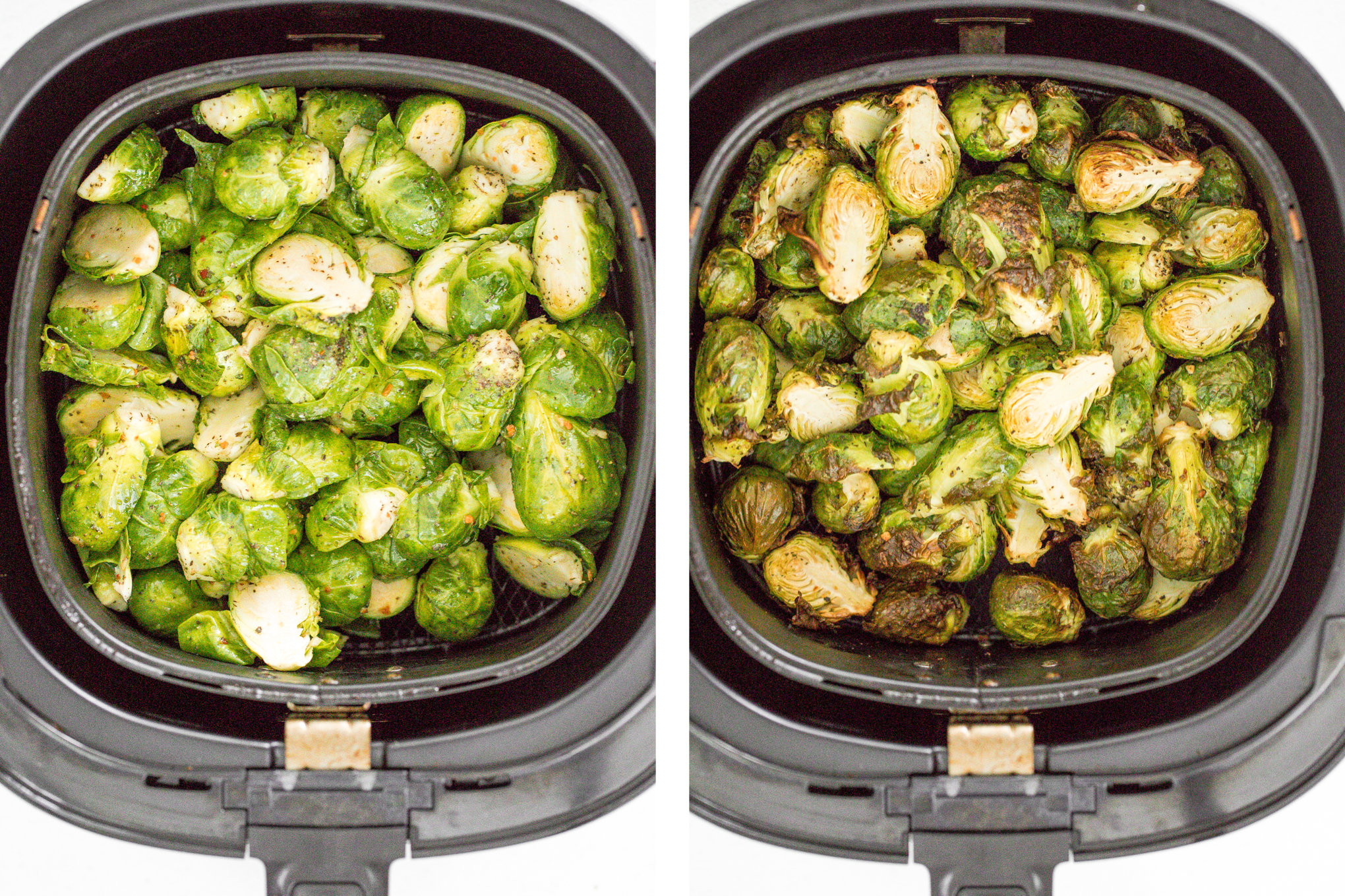 How Do Brussels Sprouts Grow?
We recently had a family day out at a local pumpkin patch and when browsing the market, I noticed a long trunk-like stem with little brussels sprouts sprouting out of it. I then realized that I had no idea how brussels sprouts grew until that very moment. For some reason, I thought they individually sprouted out of the ground like cabbages do, since they are kind of like mini cabbages, but no. I was quite wrong. So, I obviously couldn't leave the farm without buying a couple stems.
The stems are also really easy to work with. To remove the sprouts from the stem, you just twist the brussels sprouts off.
Print
Recipe
Crispy Air Fryer Brussels Sprouts
---
Description
Tender and crispy roasted air fryer brussels sprouts cooks in less than 12 minutes with very little oil. It is a holiday table game changer.
---
1

lb. brussels sprouts, trimmed and halved lengthwise (approximately

4 cups

)

1 tablespoon

olive oil

½ tablespoon

Italian seasoning

½ tablespoon

garlic powder

⅛ teaspoon

salt

¼ teaspoon

ground black pepper, or to taste
---
Notes
These instructions work best with a Philips Air Fryer (1.8 lb/2.75 qt). If you have  larger or smaller air fryer, you will have to adjust the cook time. Just check in on the brussels sprouts every 5 minutes to make sure that it cooks through and that they don't burn.