There is truly nothing better than the smell and taste of freshly baked bread. Homemade bread is just tastier, cheaper and easy to customize. So if you are wondering "how to make bread", then you have come to the right place. Today, I am sharing my 50 most popular and best bread recipes, from quick and easy bread, no knead bread, sandwich loaf bread, sourdough bread, no yeast options and sweet bread. Plus, many of these recipes take just 10 to 15 minutes of active prep time making them perfect for beginners learning how to make bread.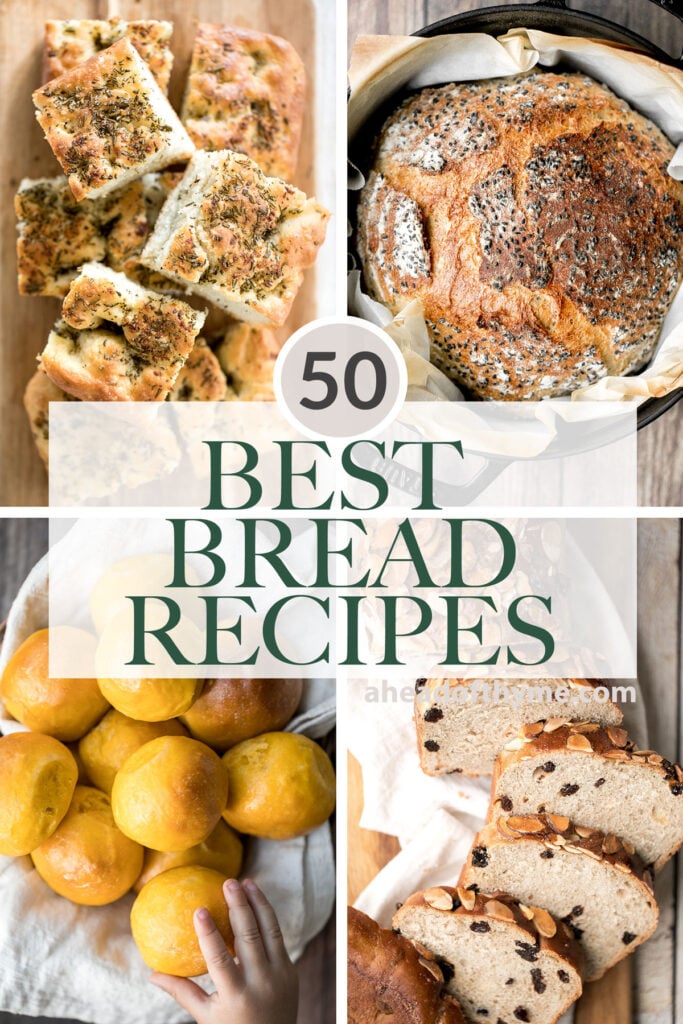 Quick and Easy Bread Recipes
Easy Rosemary Garlic Focaccia Bread
No knead, easy rosemary garlic focaccia bread is thick with a perfect golden and crispy texture on the outside, but soft, fluffy and tender inside.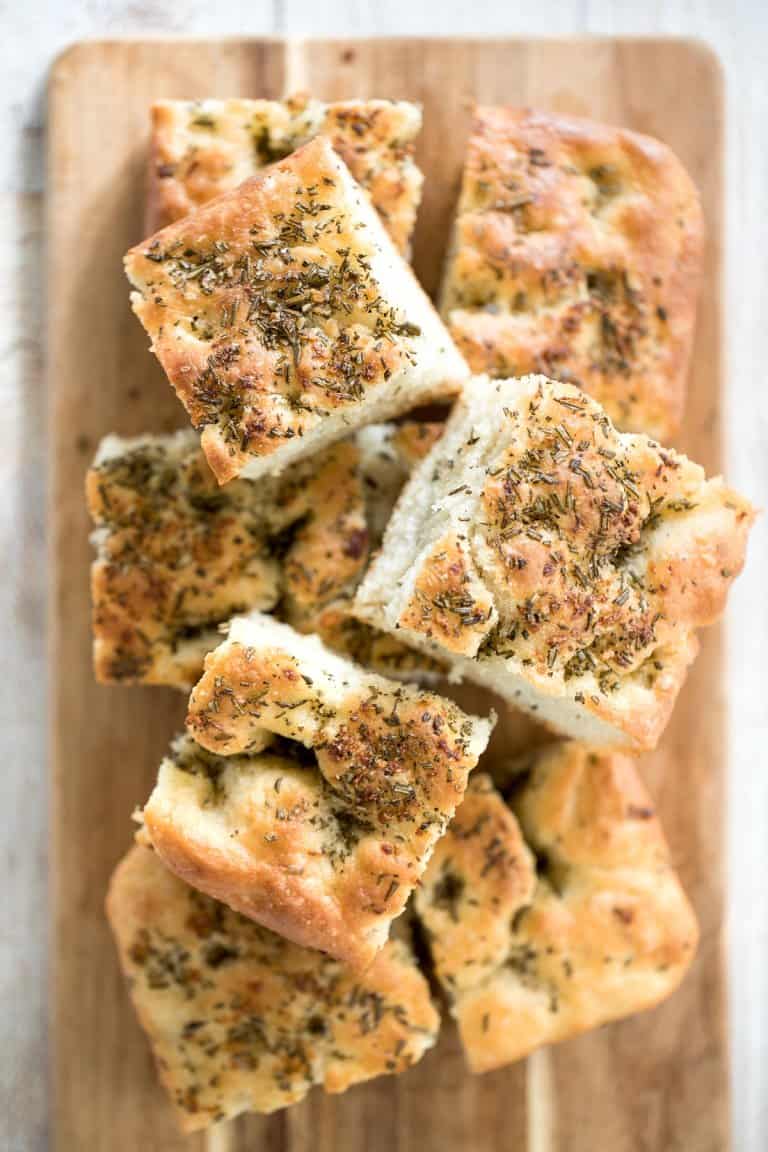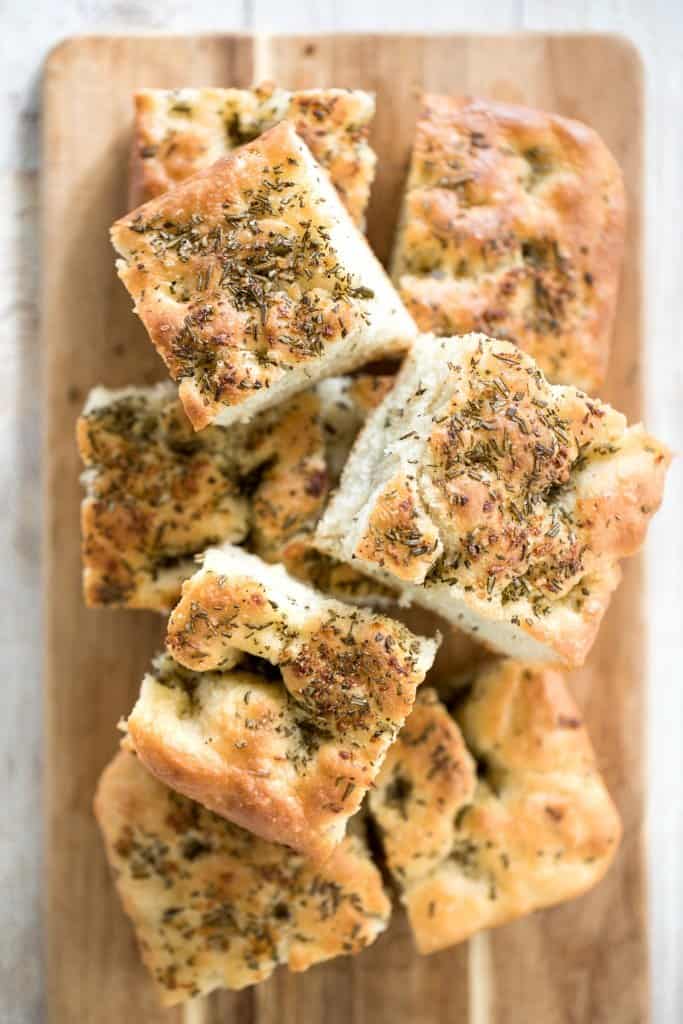 Quick and easy, 90-minute cheesy garlic dinner rolls are soft and fluffy, buttery and garlicky, and full of cheese inside. The perfect side for dinner.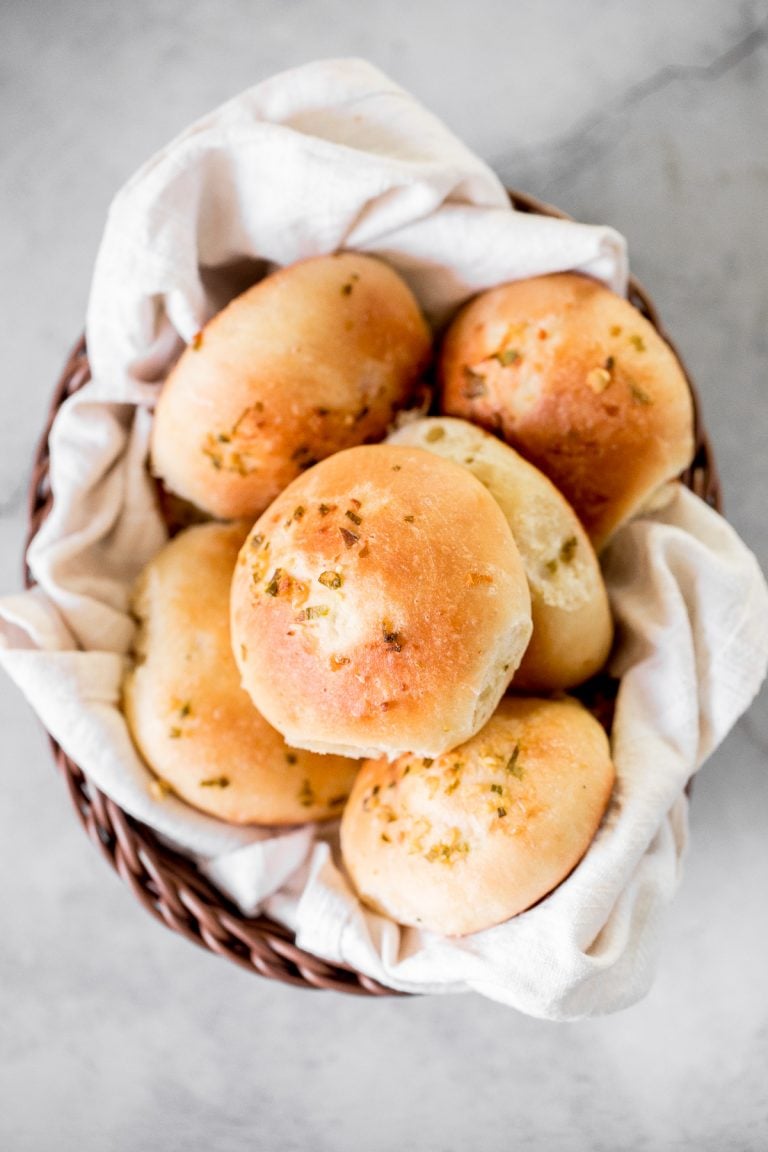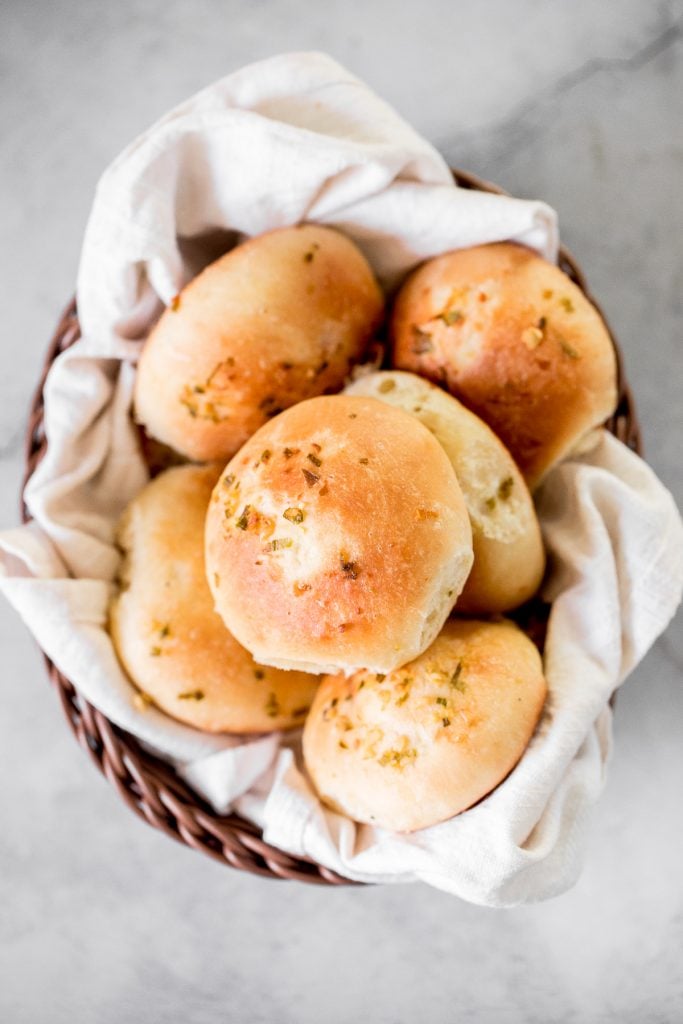 Nothing compares to freshly baked, quick and easy homemade pita bread. It's soft and puffy, with a perfect pocket. It takes just 15 minutes of actual prep.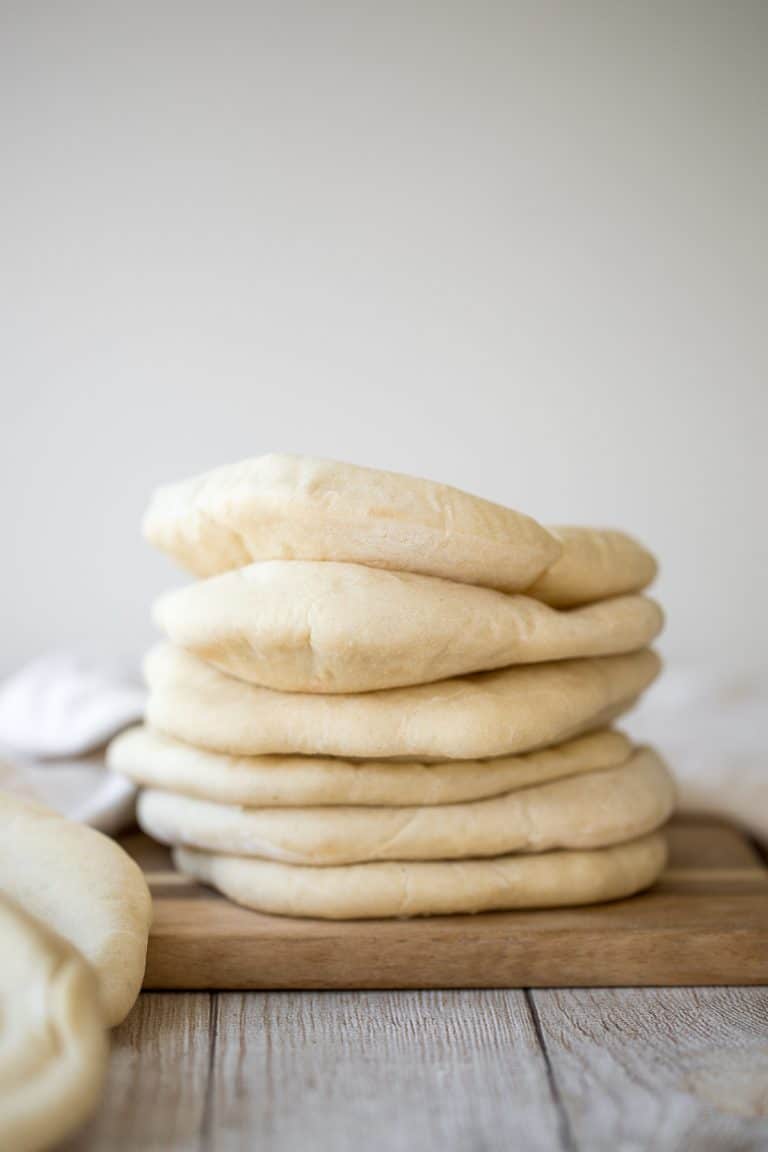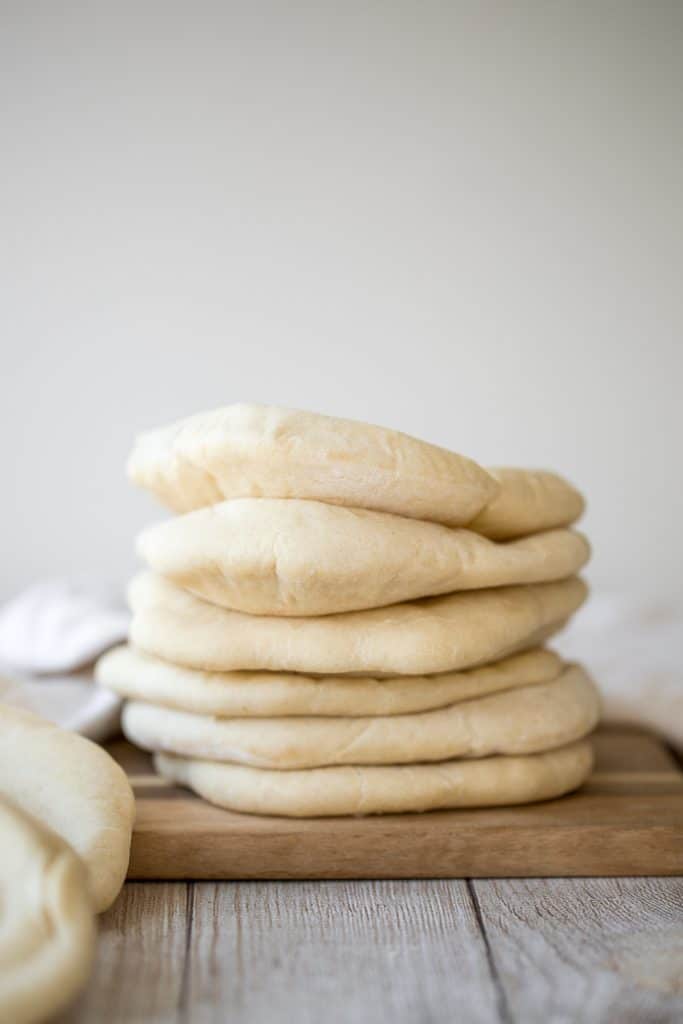 Easy Homemade Everything Bagels
Easy homemade everything bagels with a signature everything bagel seasoning blend on top are just like bakery-style bagels and so easy to make at home.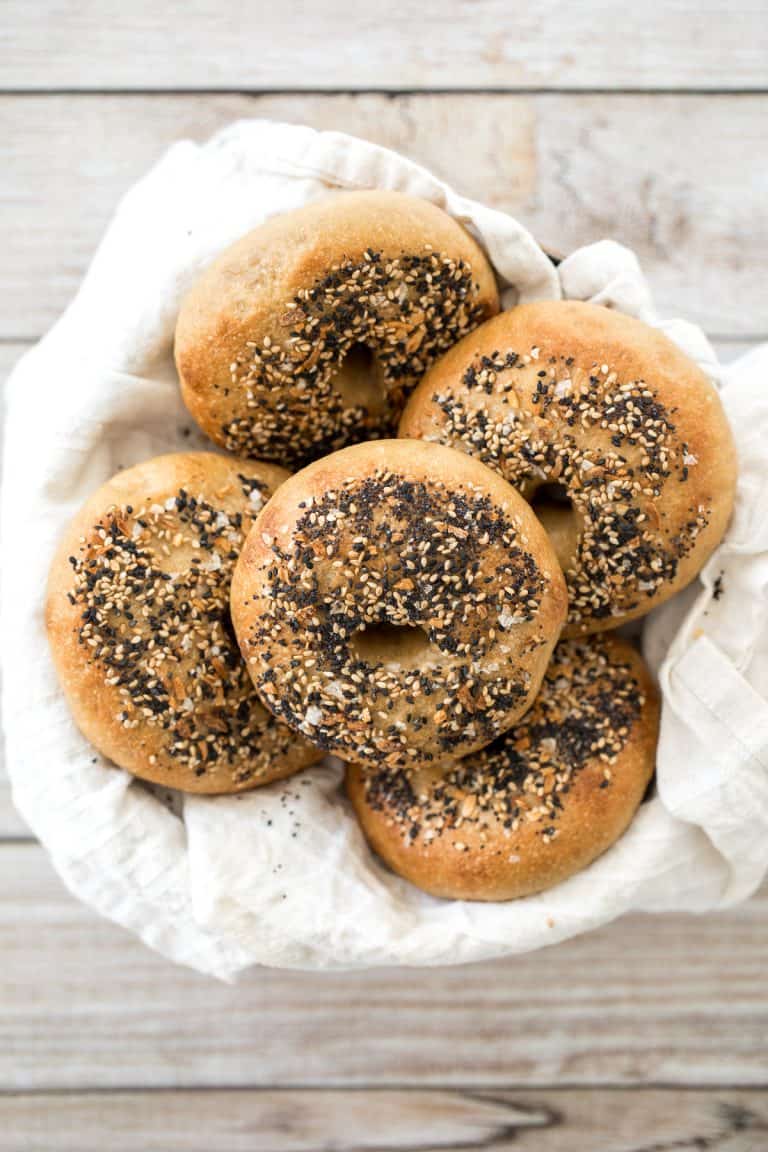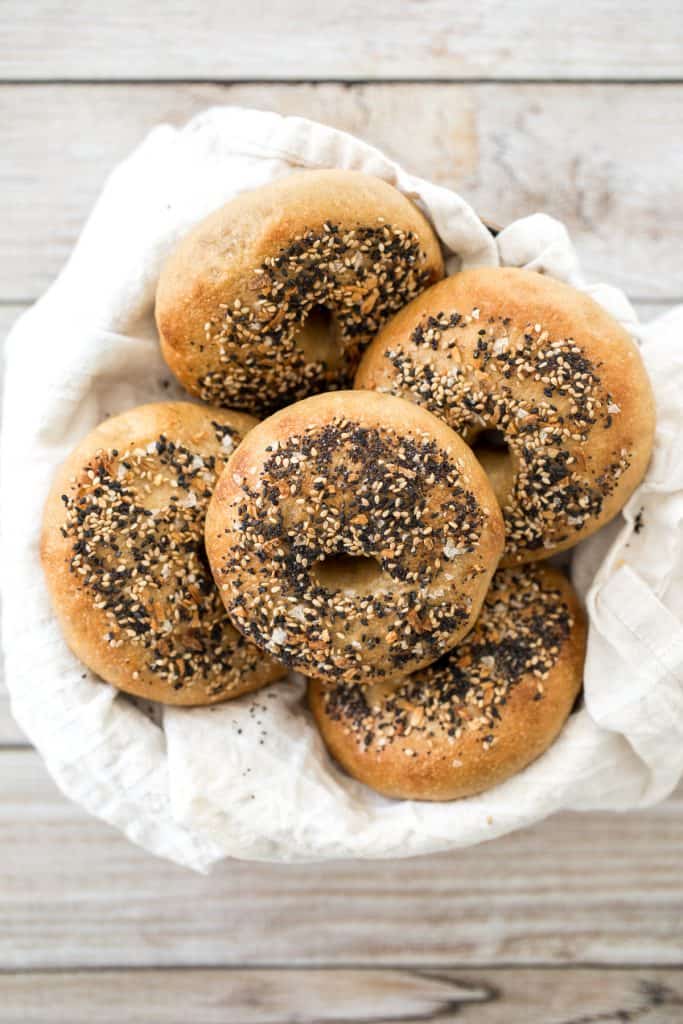 Soft and fluffy, quick dinner bread rolls are loaded with green onions and topped with flaked sea salt and sesame seeds. Ready in just 1.5 hours.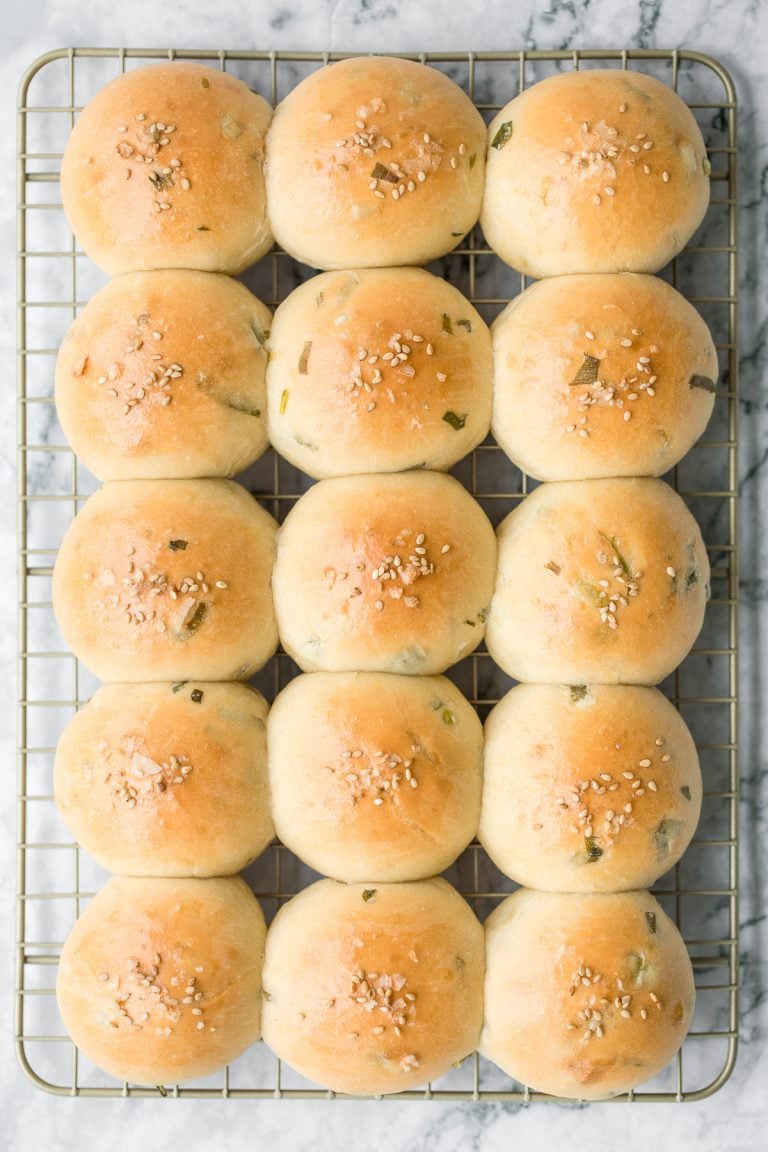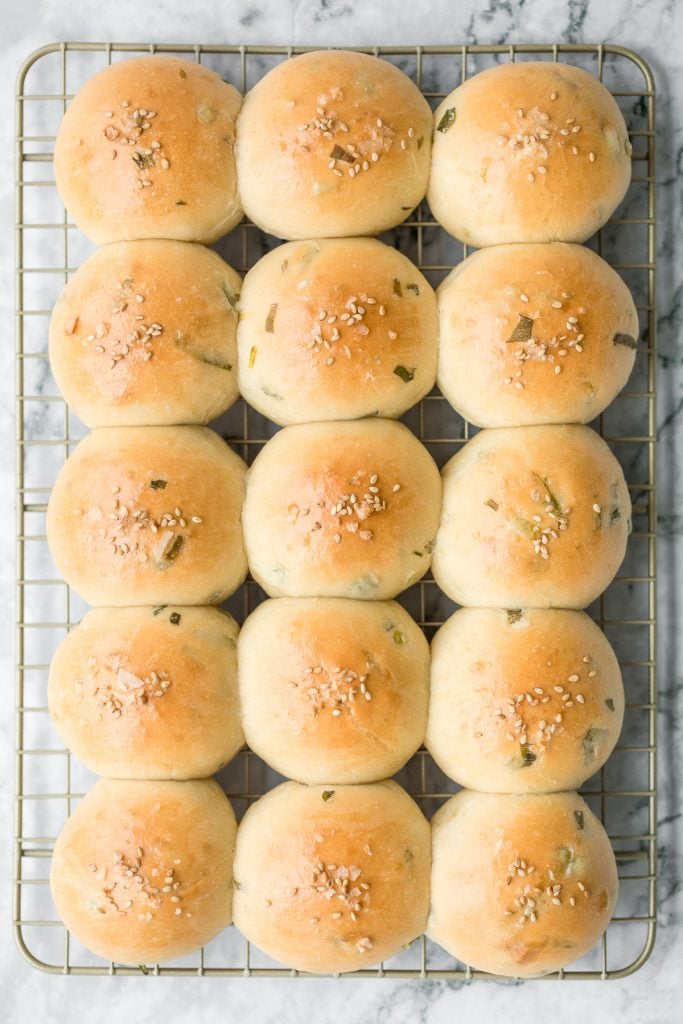 Pull apart garlic bread is fluffy, buttery, flavourful, melts in your mouth, and tears easily for optimal sharing. You don't need any other bread at the dinner table.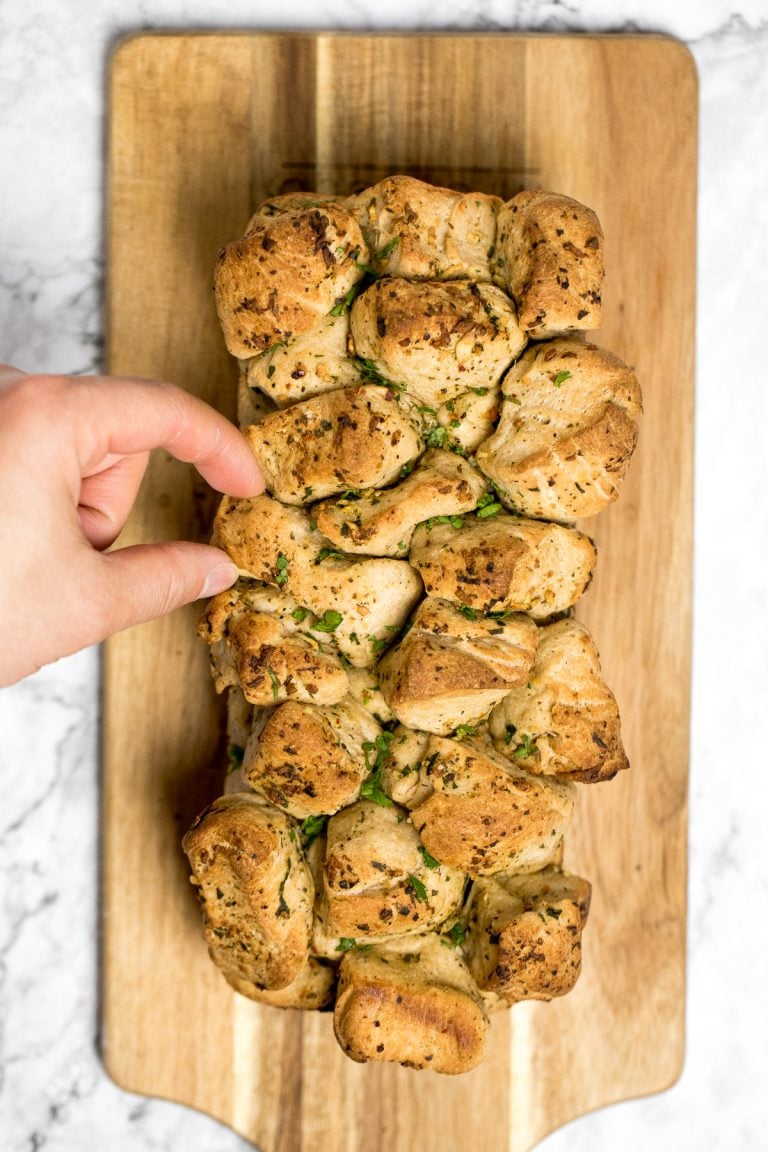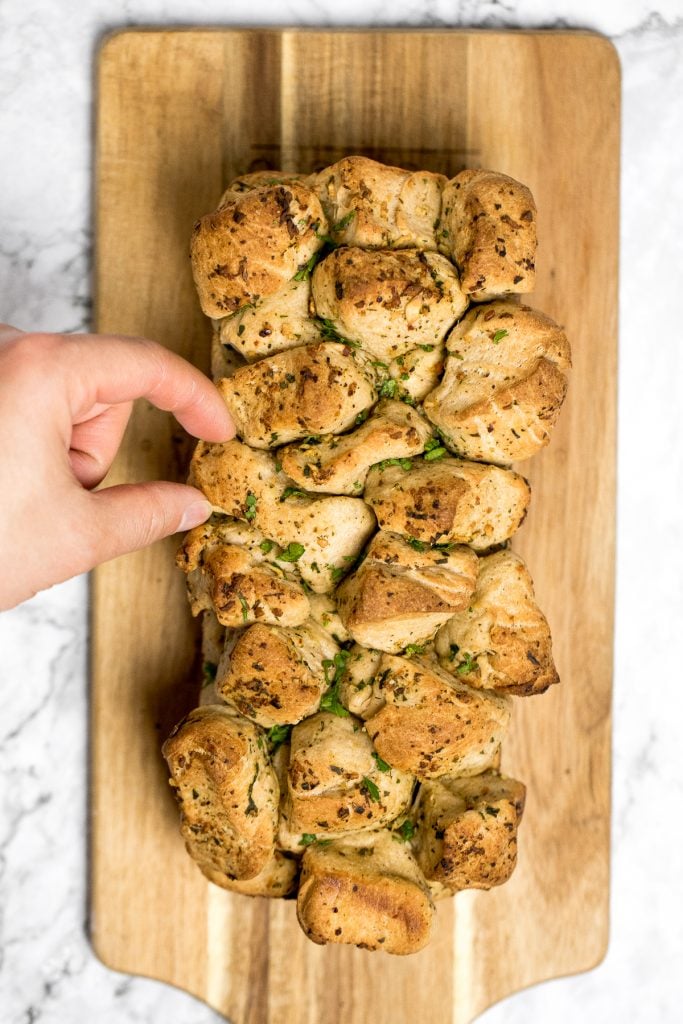 Freshly baked small batch garlic naan bread is buttery, garlicky, soft and pillowy, and full of perfect blistered air pockets. It's quick and easy to make.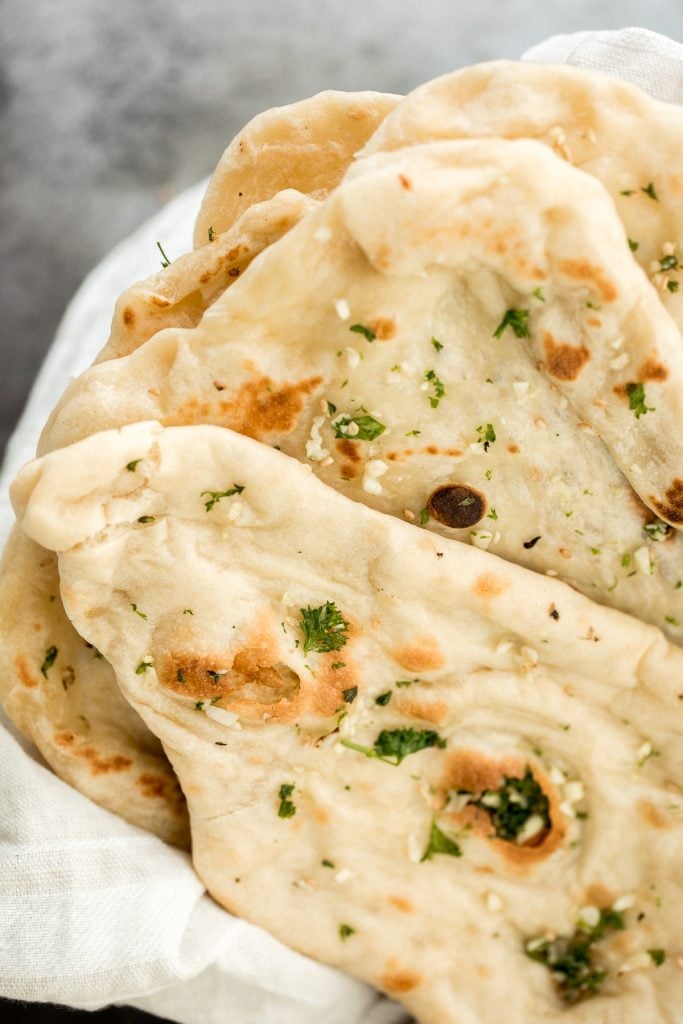 No Knead Tomato Focaccia Bread
Easy no knead tomato focaccia is so flavourful, packed with olive oil, tomatoes and fresh herbs. It's crispy and golden outside, fluffy and pillowy inside.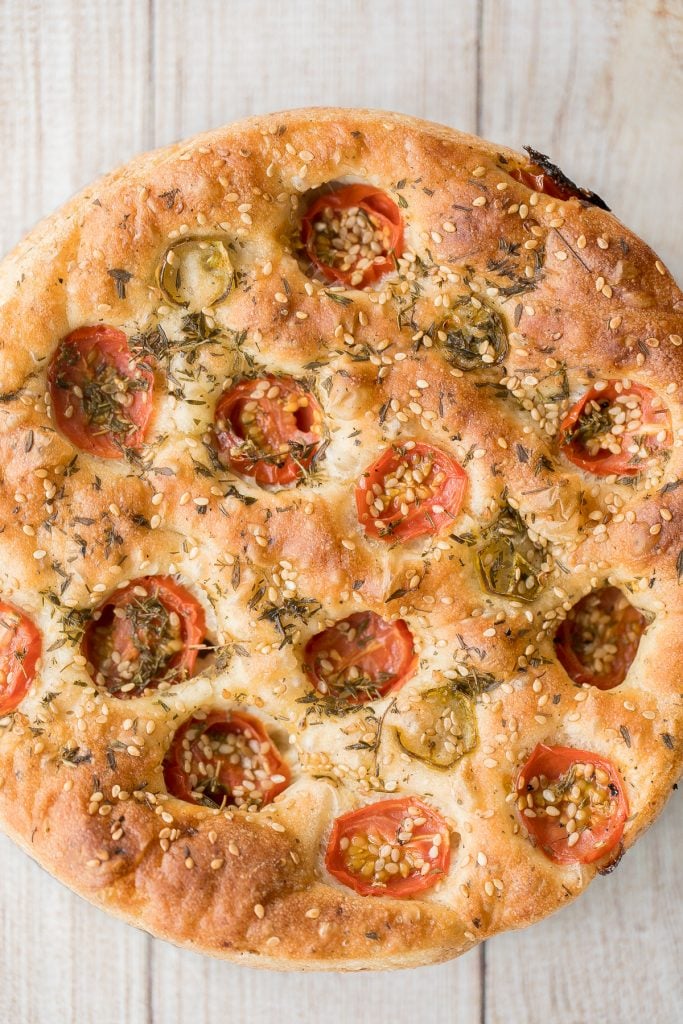 Garlic knots are fluffy on the inside, crispy on the outside, and topped with delicious savory garlic herbed butter that will have you begging for more.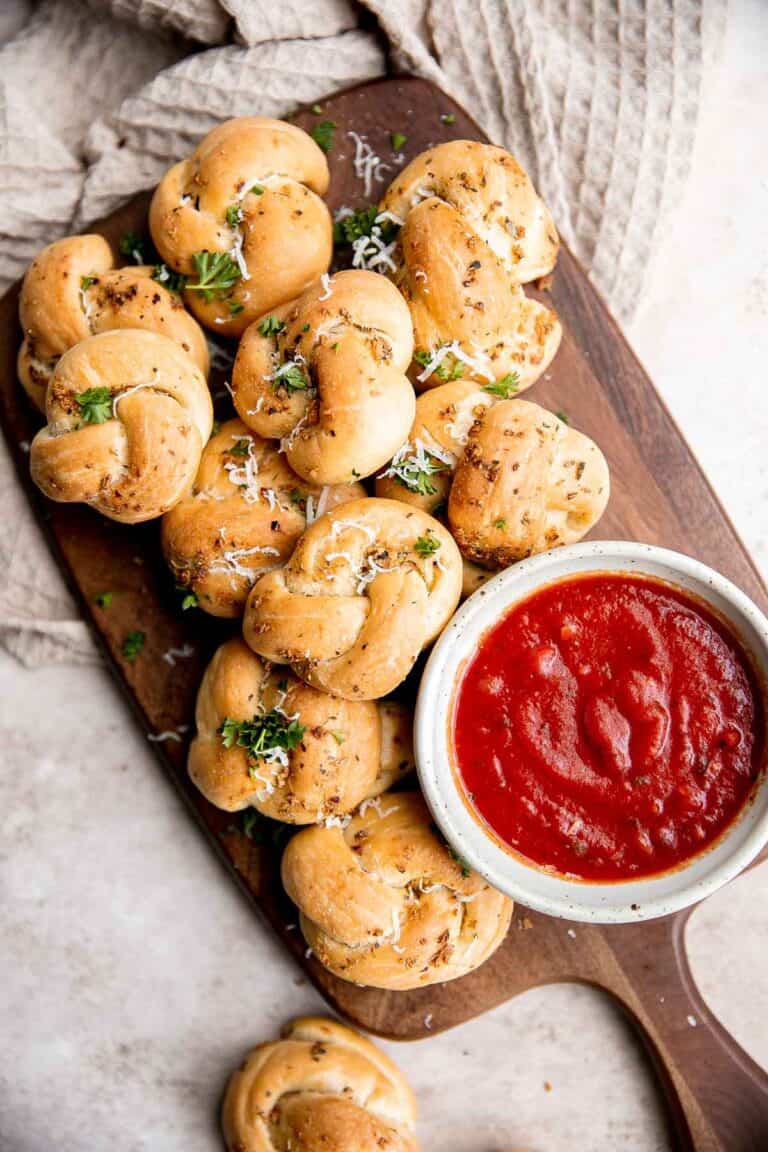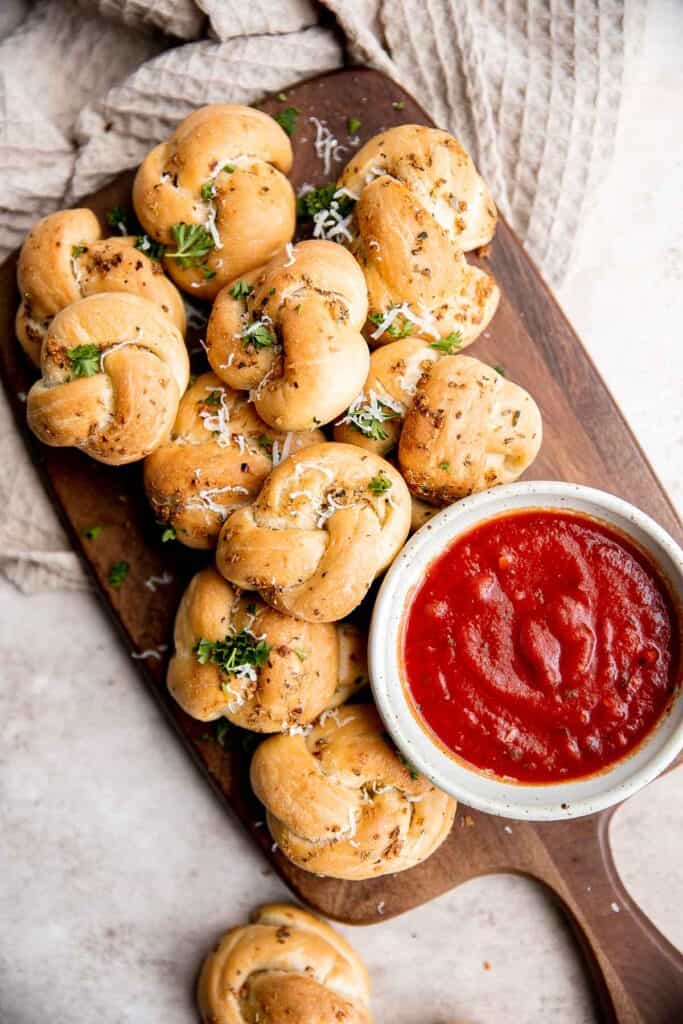 The best quick and easy salted soft pretzels are buttery, salty, and so delicious. They are golden brown and chewy on the outside, yet warm and soft inside.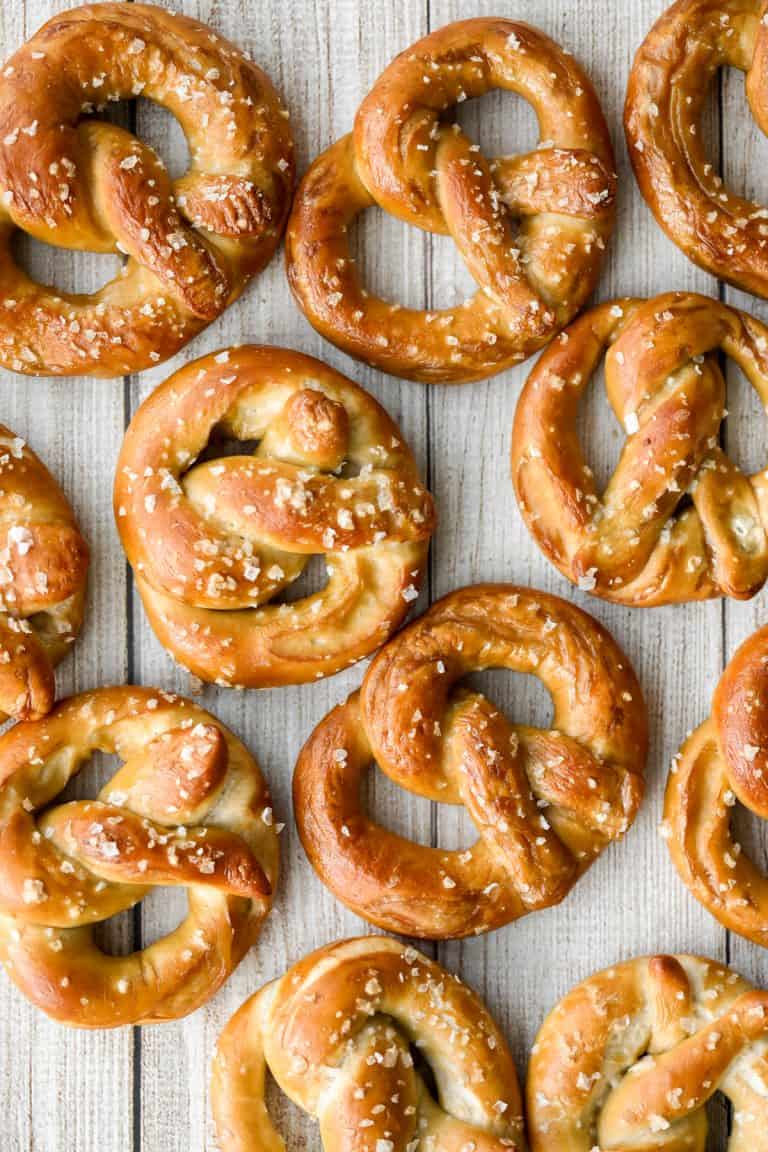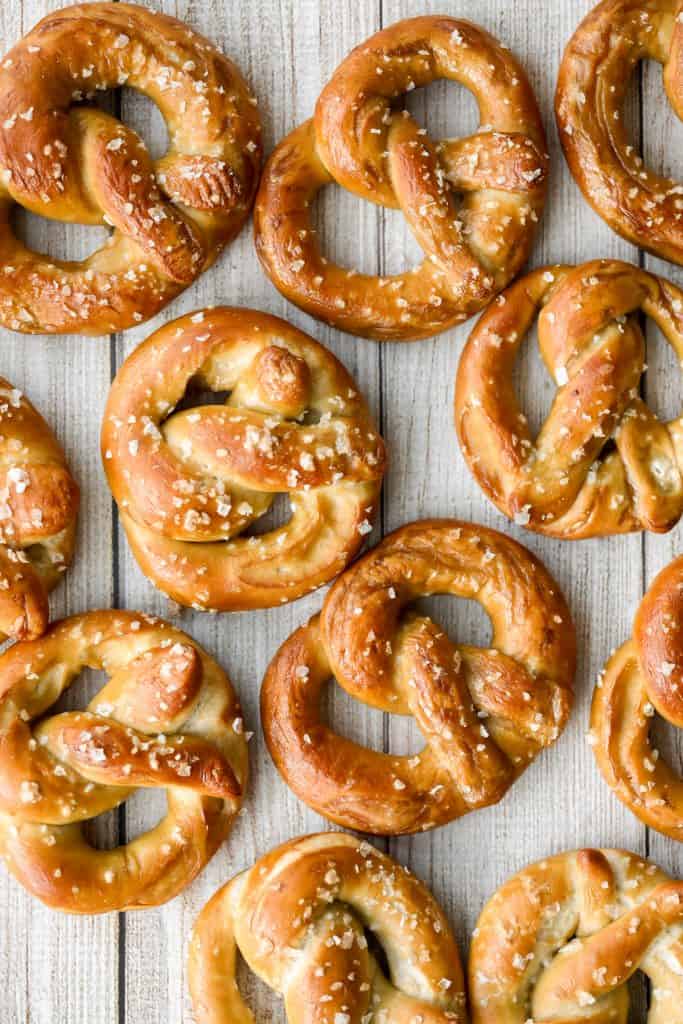 Soft garlic breadsticks are fluffy, airy, buttery, and delicious. They're an easy recipe that is perfect for beginners at baking bread.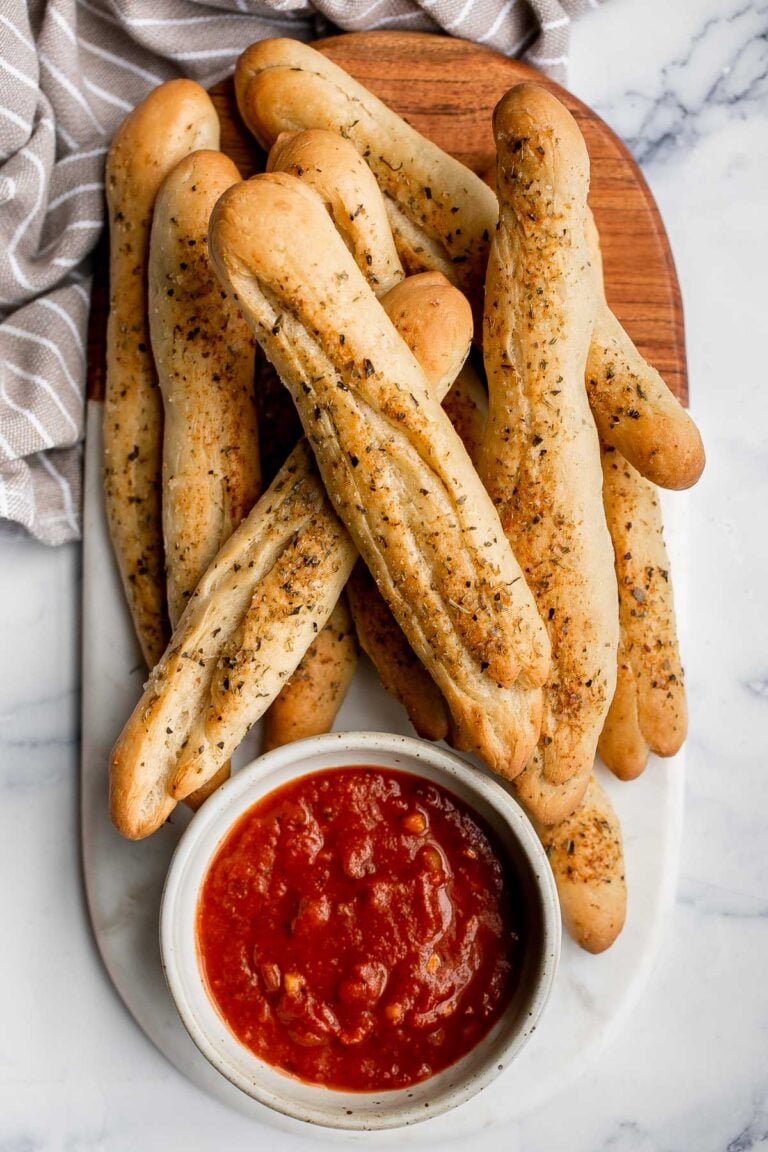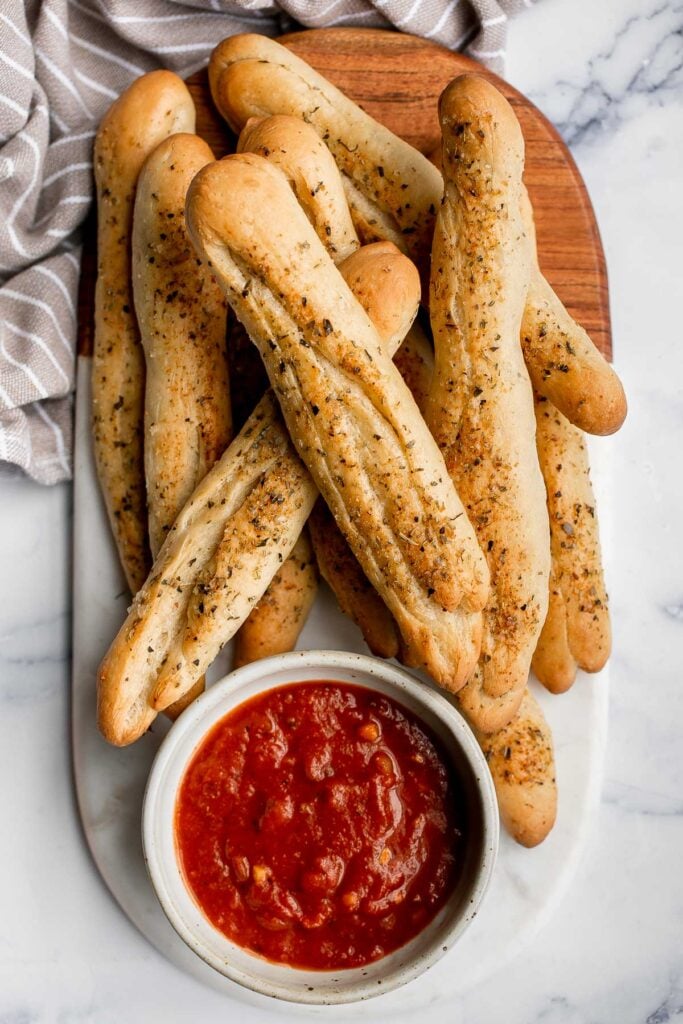 Quick and Easy Skillet Dinner Rolls
These fluffy, quick and easy dinner rolls will melt in your mouth, making them the only bread recipe you'll need to complement any meal.
Soft and fluffy, artisan, easy homemade hamburger buns topped with sesame seeds are light, airy, so flavourful and take just 15 minutes of actual prep work.
Quick and easy pumpkin dinner rolls are soft and fluffy, flaky and butter, and perfect to serve alongside Thanksgiving dinner.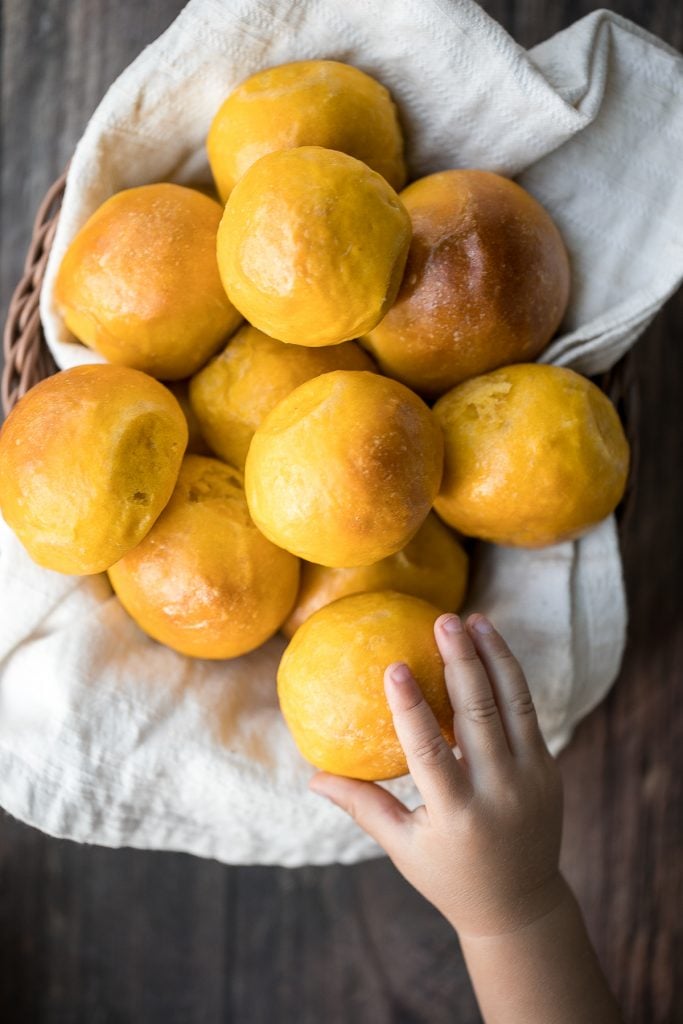 Pesto babka is a showstopping loaf of bread that is savory, delicious, and flavorful with beautiful twists and turns. Plus, it is surprisingly easy to make!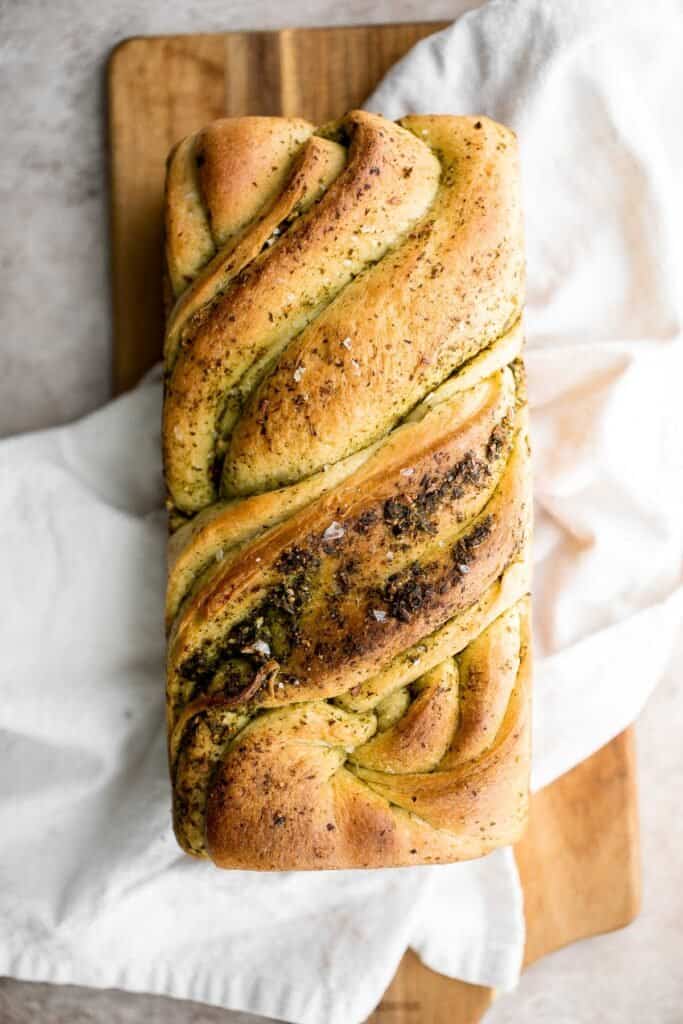 Pumpkin Focaccia with Fresh Herbs
Delicious, easy pumpkin focaccia bread with fresh herbs is soft, fluffy, and springy, yet so crispy on the outside. Just 15 minutes of actual prep required.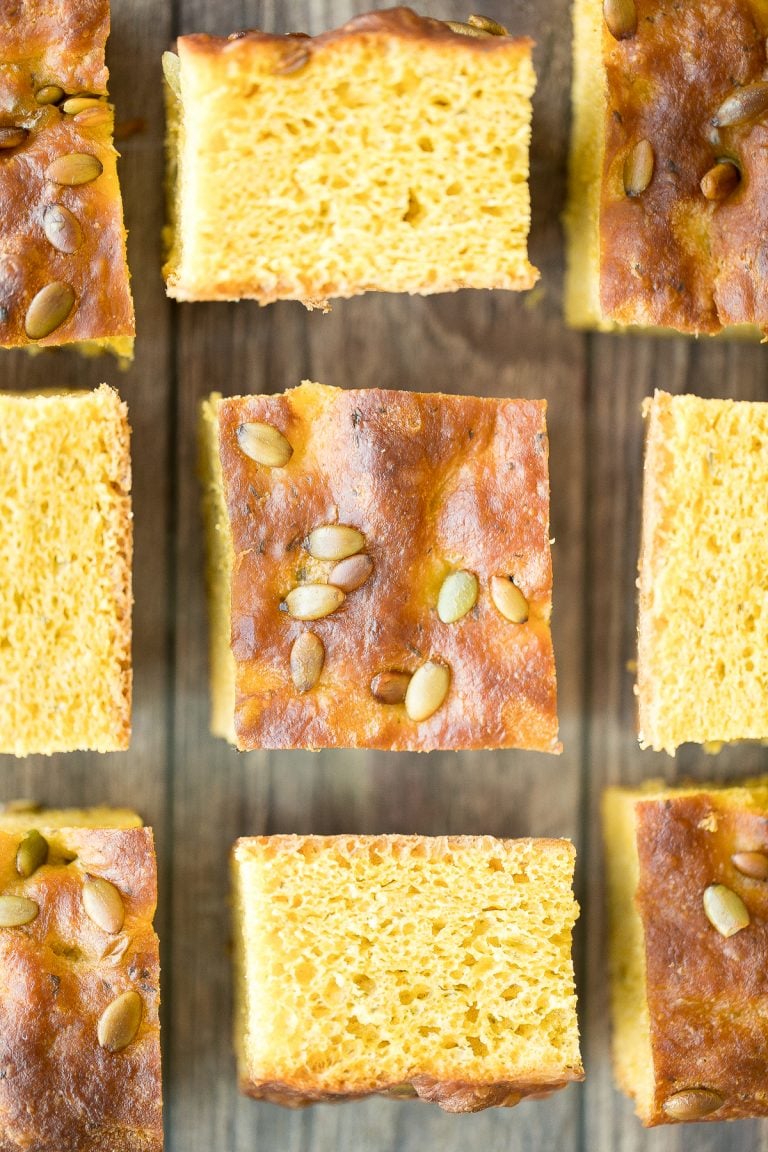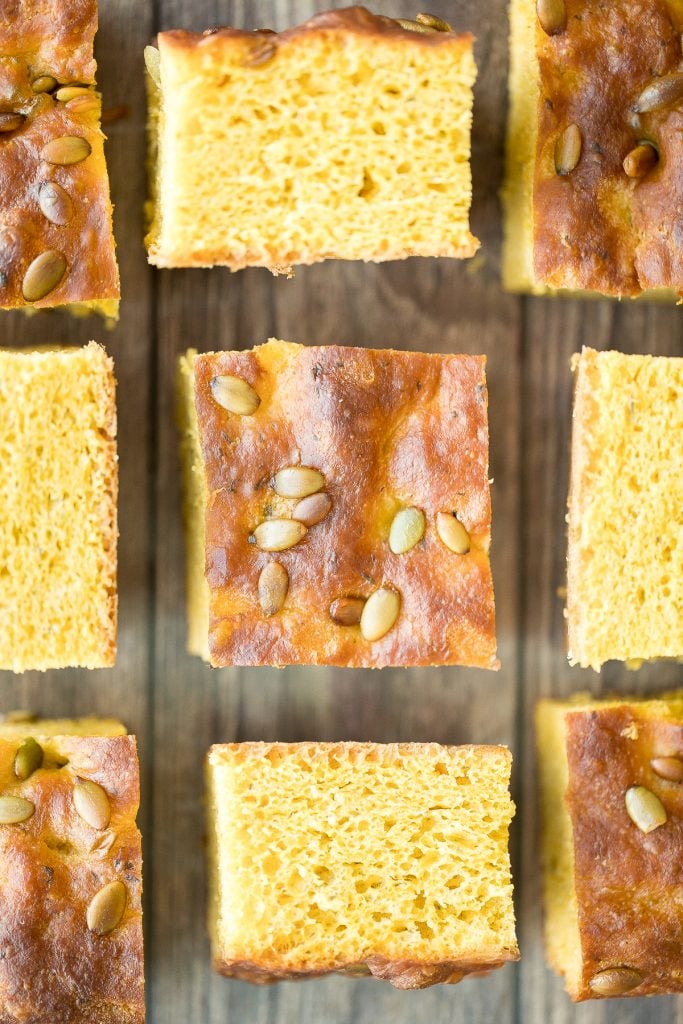 This easy homemade pizza dough makes the best crisp pizza crust that is soft, airy, chewy and flavourful. It's a perfect recipe for beginners.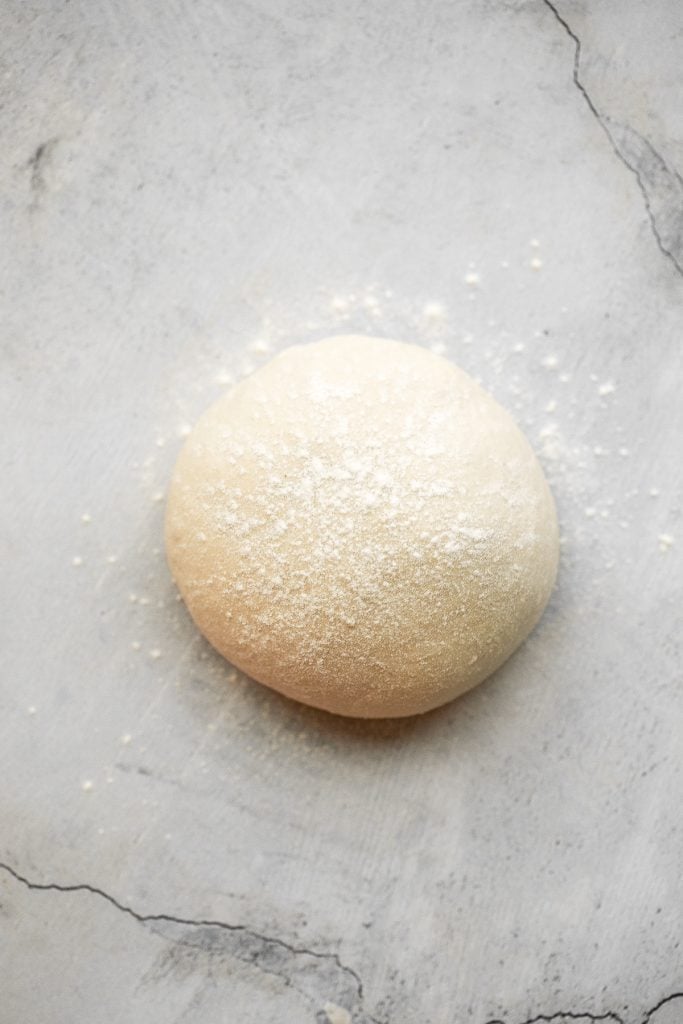 Steamed scallion buns (hua juan 花卷) are delicious flower rolls made of a light and fluffy dough layered with green onions that is twisted and steamed.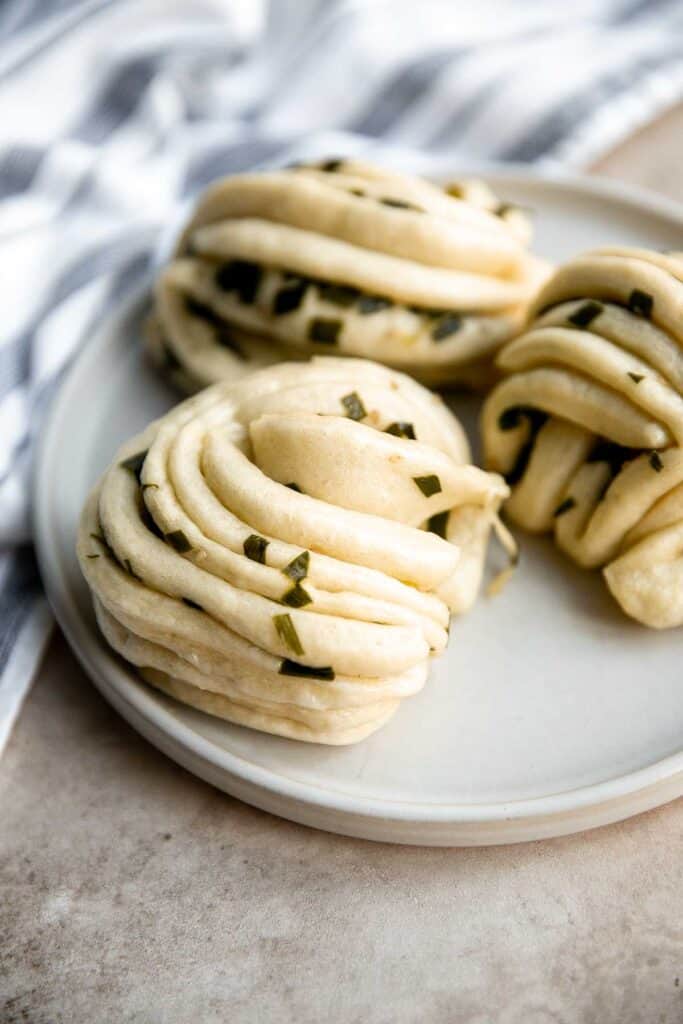 Potato Dinner Rolls are soft, light, and fluffy. These quick and easy dinner rolls are loaded with leftover mashed potatoes and simple pantry staples.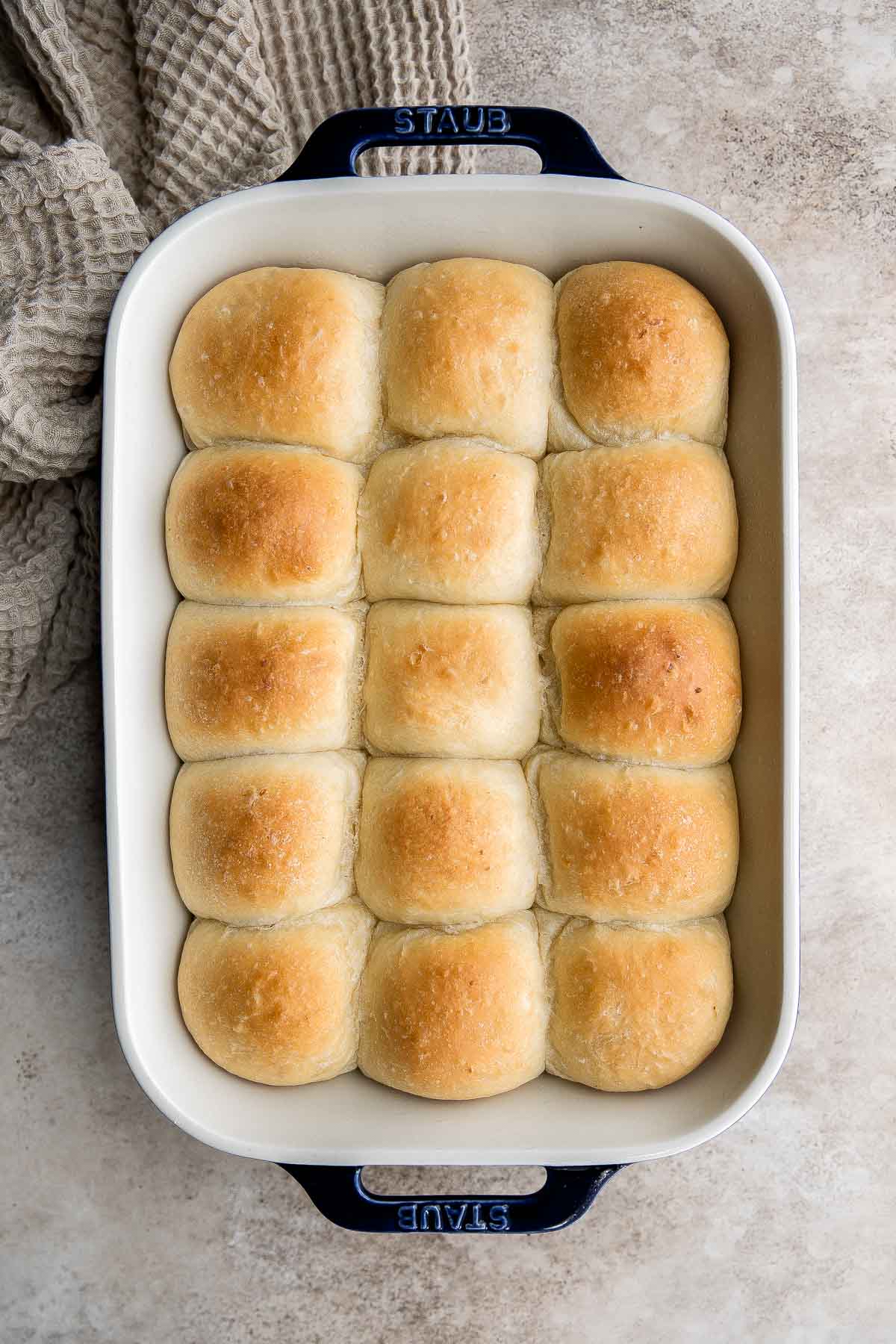 No Knead Bread Recipes
If you have never made bread before, then homemade, fluffy and airy small batch no-knead bread with a perfect crust is the best artisan bread to start with.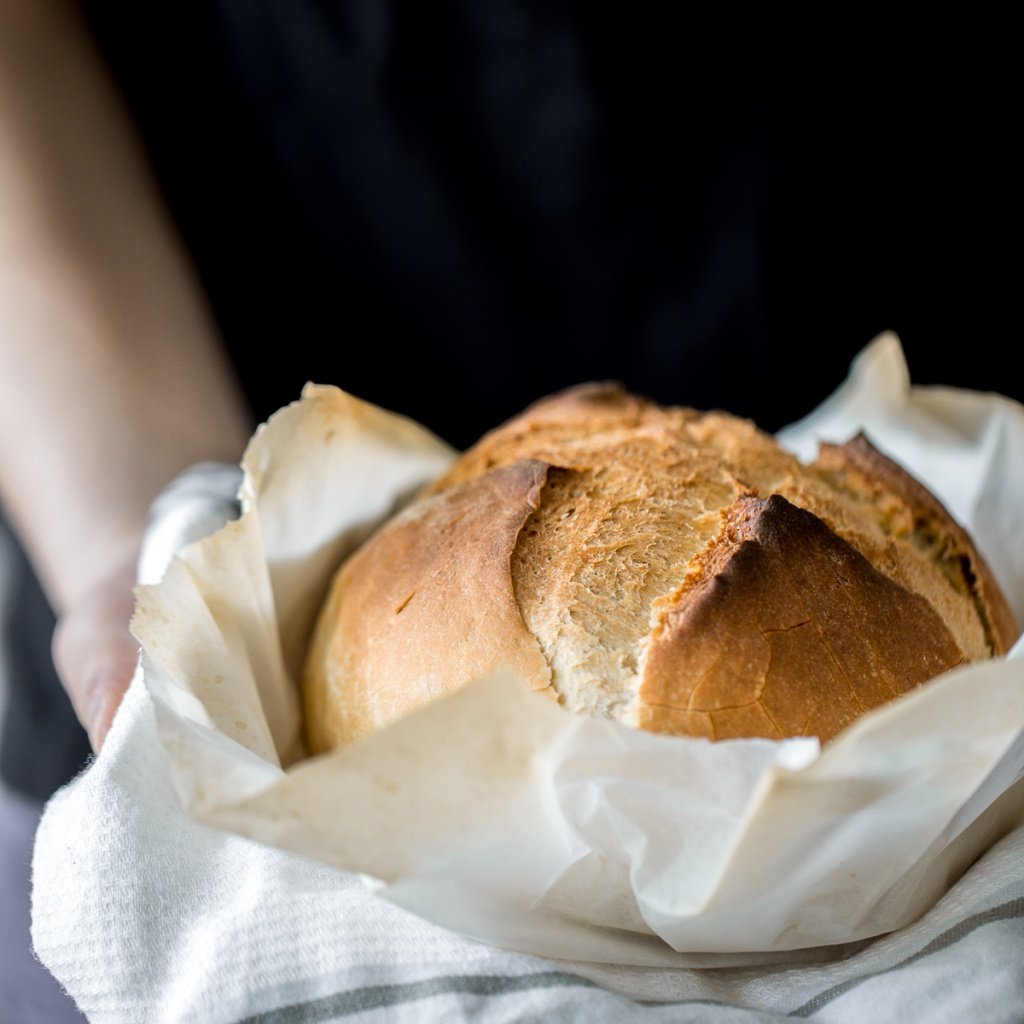 No knead sesame bread is chewy, springy and airy with the perfect crunchy crust coated with sesame seeds. Easy to make with 10 minutes prep and no kneading.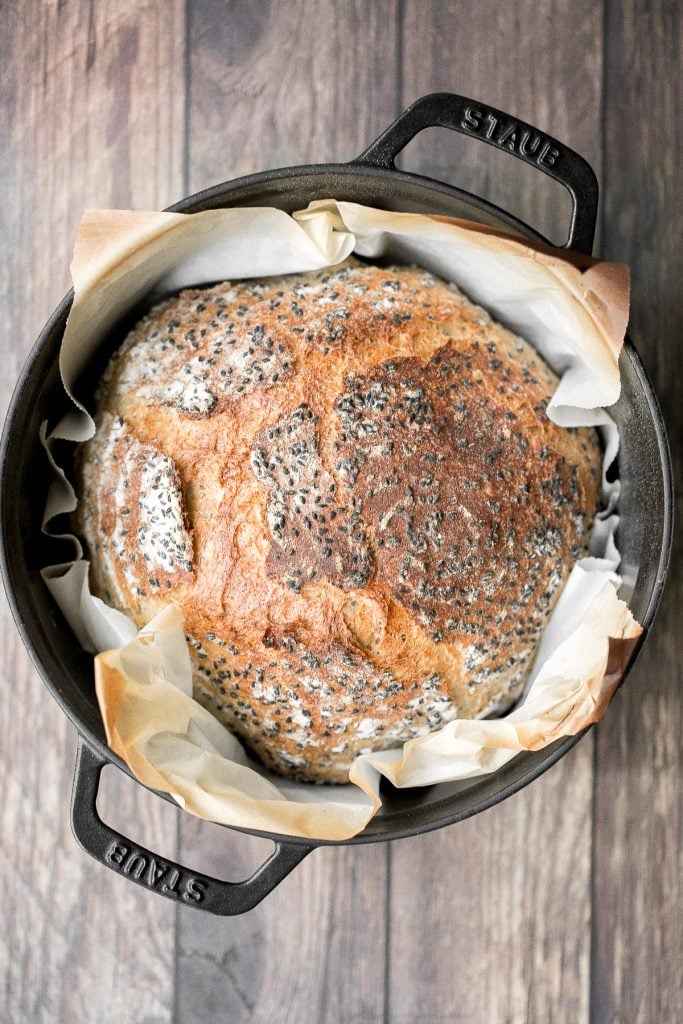 Easy small batch ciabatta rolls are fluffy and airy with a perfect crunchy, crackly crust. They take only 10 minutes to prepare and require no kneading. These are the most popular bread recipe on our entire site!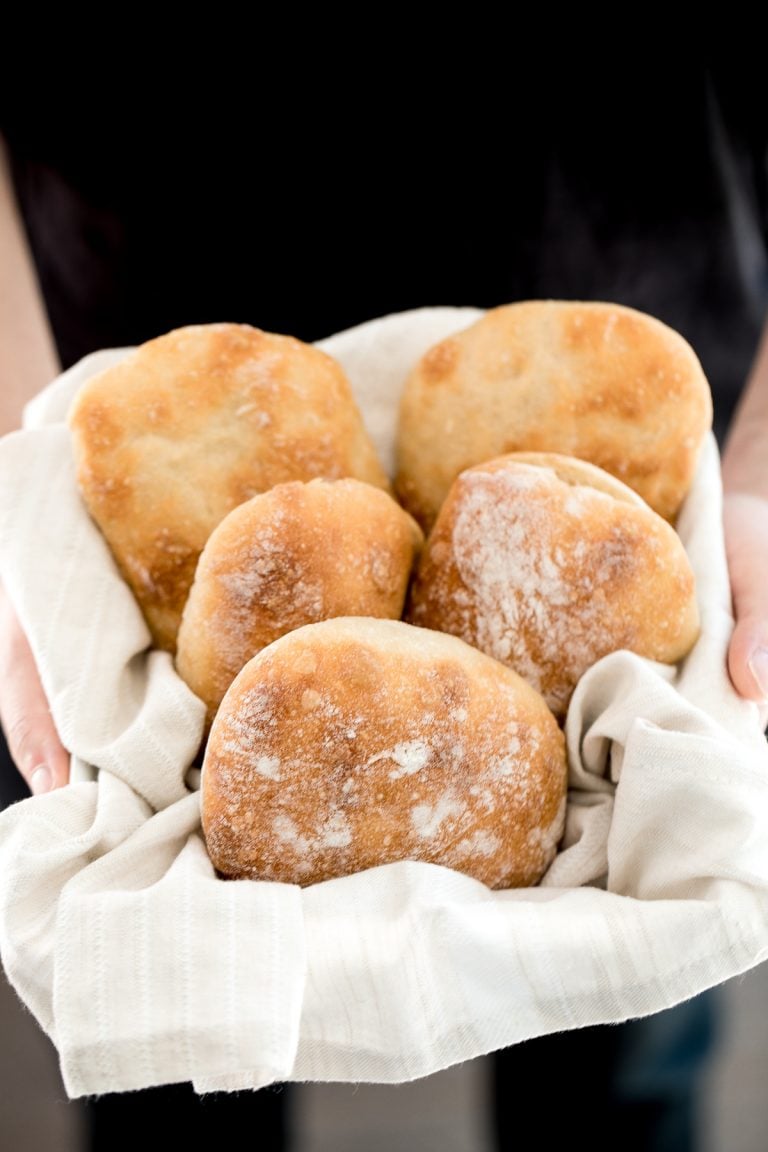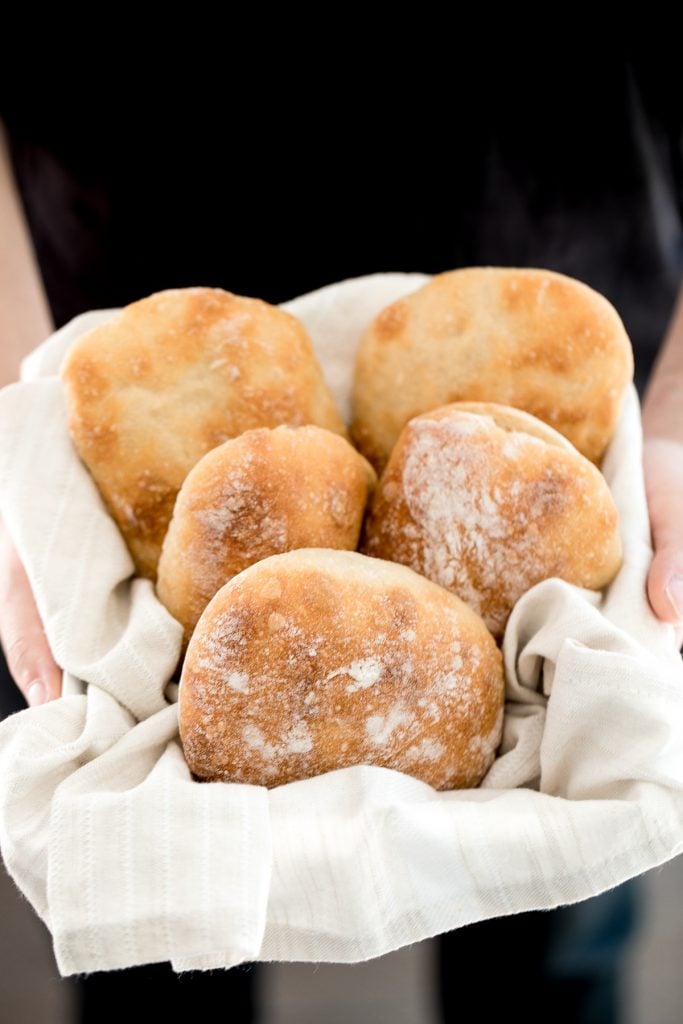 Easy No Knead French Baguettes
These homemade no knead French baguettes are just what bread dreams are made of -- light, tender and airy crumb inside, and a crispy, crunchy crust outside.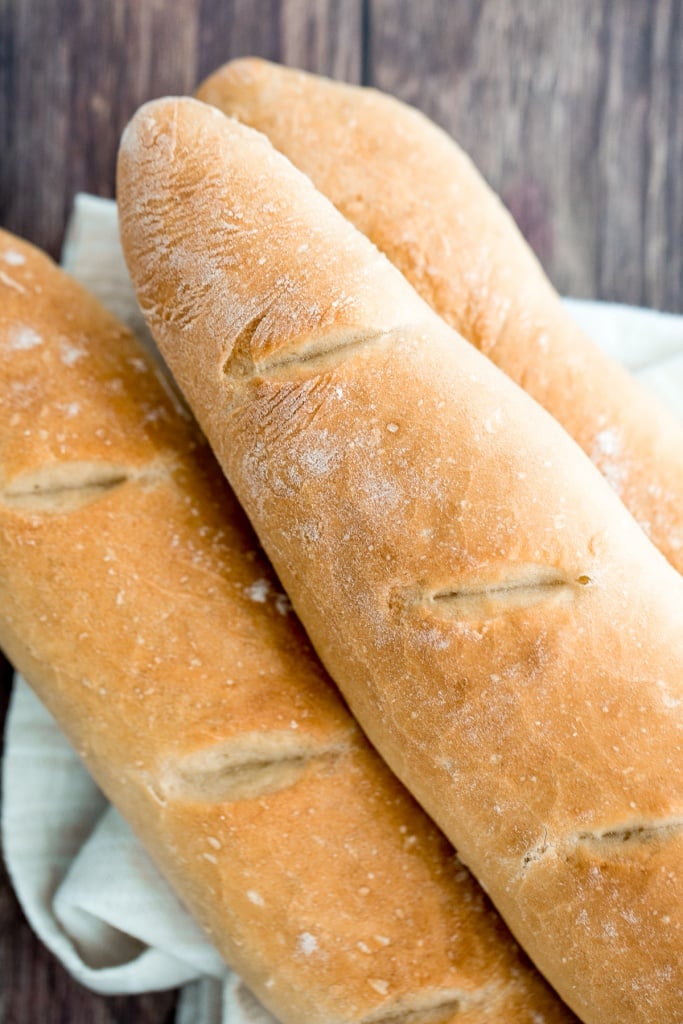 Sandwich Loaf Bread Recipes
Whole wheat cranberry bread is chewy, fluffy and airy, packed with dried cranberries and seeds, and has a perfect crunchy crust topped with oats and seeds. The perfect toast to serve on Christmas morning.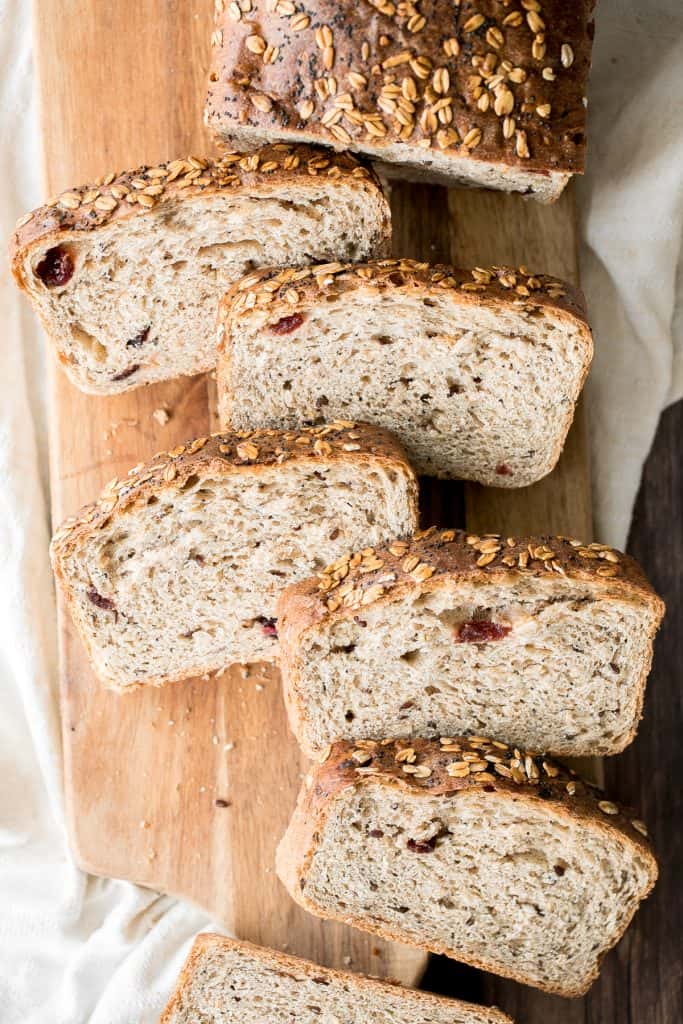 Beautiful three-strand braided loaves of easy challah bread are light, soft and fluffy, with a golden brown crust. Rich in flavour and slightly sweet.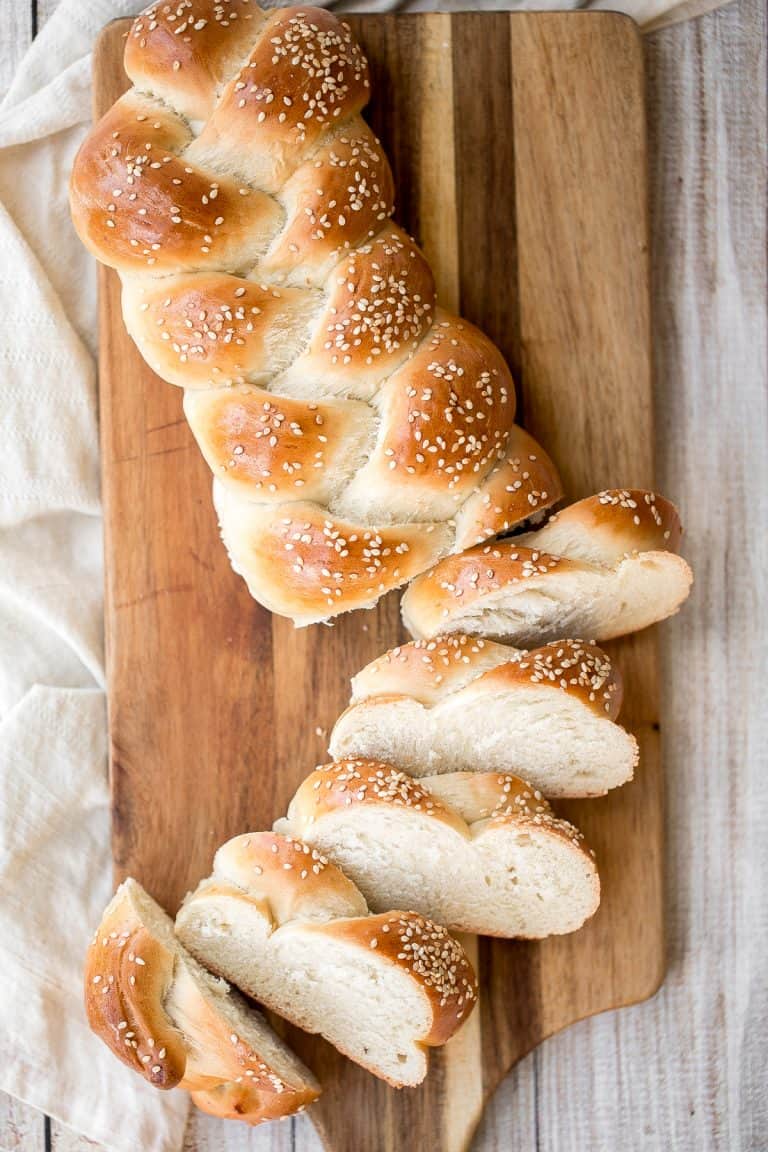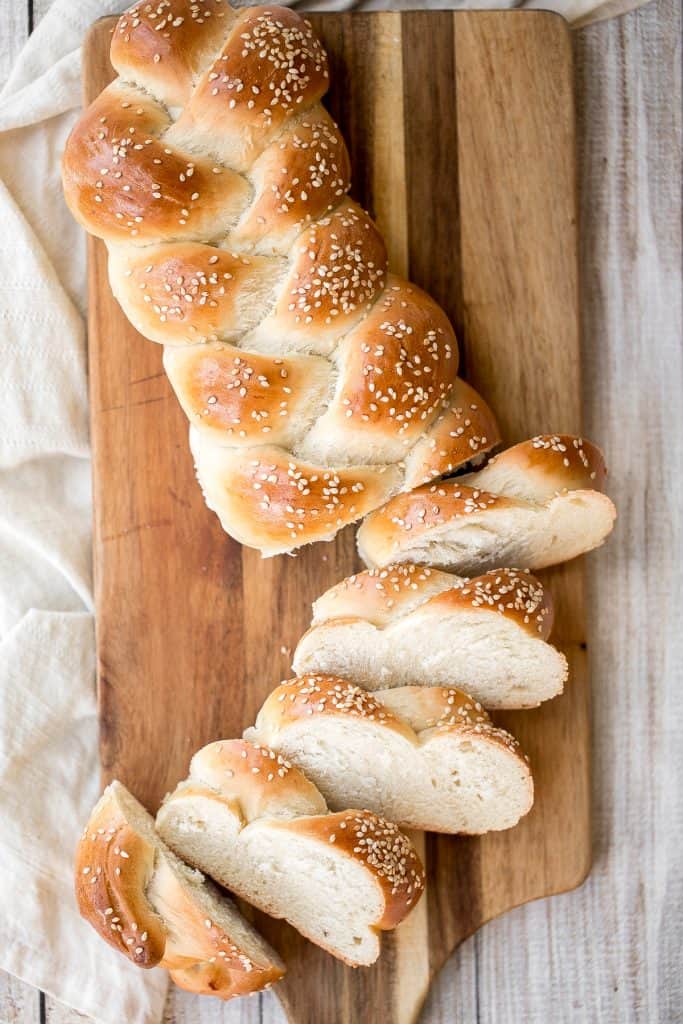 Brioche bread is a buttery, soft and pillowy pastry-like bread rich in flavour with a beautiful golden brown crust. Made with 20 minutes of prep work.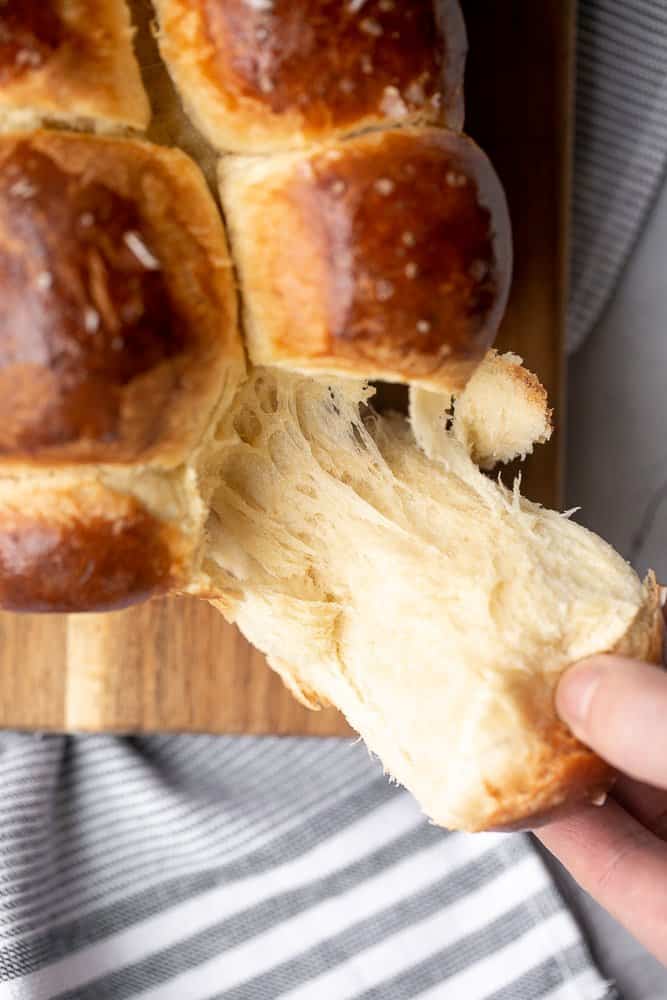 Learn how to make a delicious, golden brown loaf of homemade sunflower seed bread today! It is soft and fluffy on the inside, and crispy on the outside.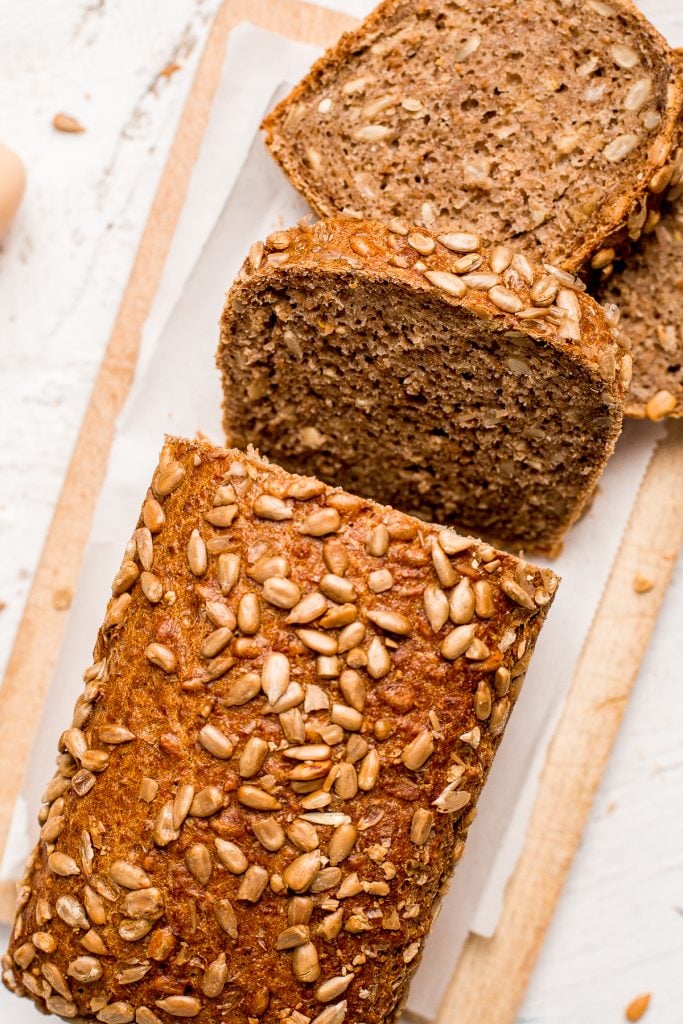 Sourdough Bread Recipes
Small batch sourdough bread is airy and chewy with a crisp crust and a mild flavour. It takes less than 15 minutes of actual prep and requires no kneading.
Artisan Green Olive Sourdough Bread
Artisan green olive sourdough bread is airy and chewy, has a signature crispy crust, and is loaded with tangy green olives for a Mediterranean flair.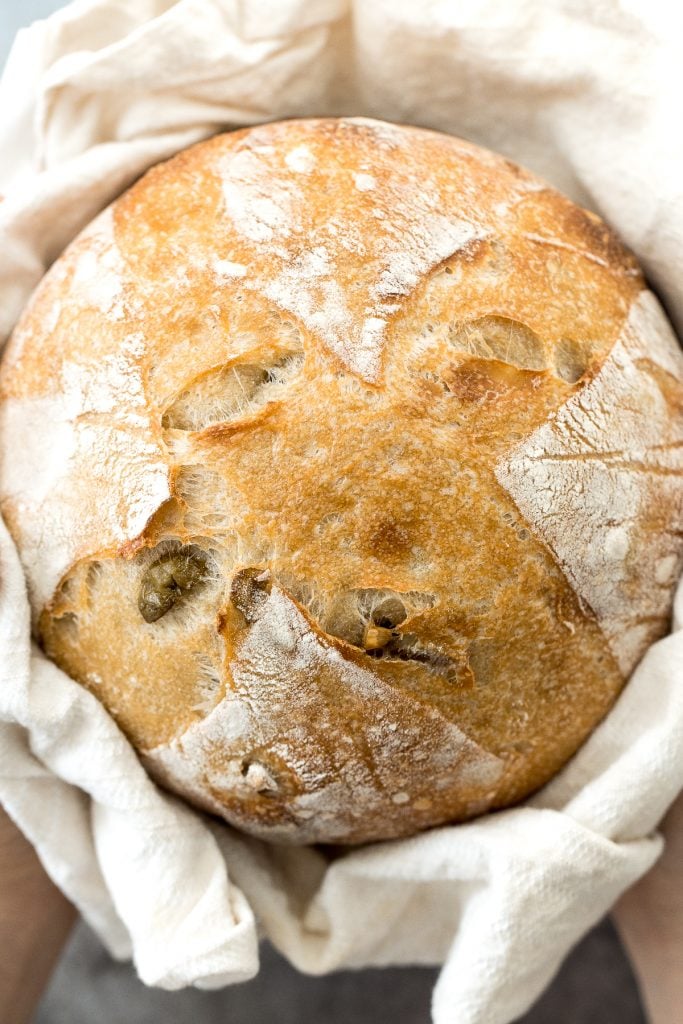 Small Batch Sourdough Ciabatta Bread
Soft, airy, artisan small batch sourdough ciabatta bread is light and fluffy inside with perfect air holes and a crunchy, crackly crust. Delicious and easy.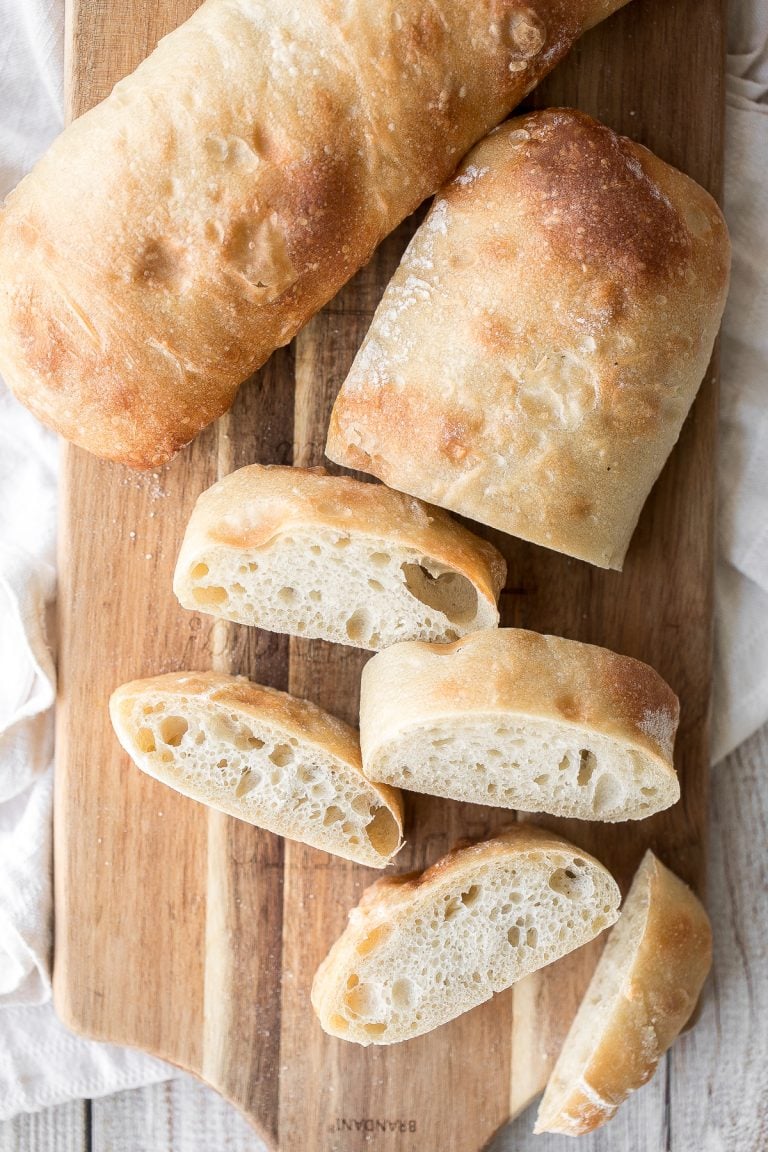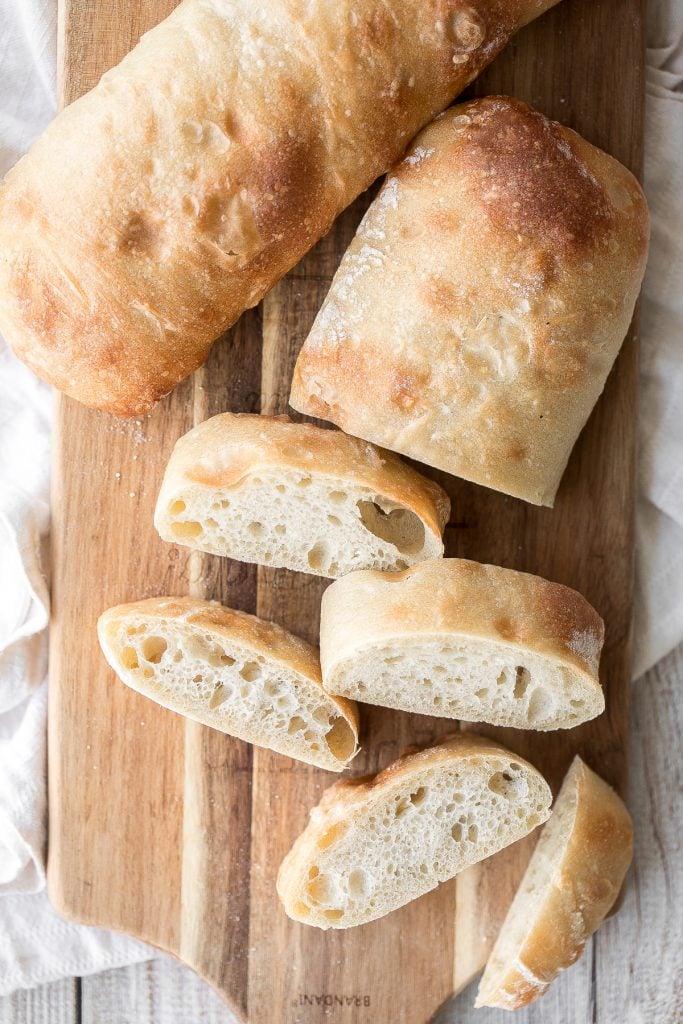 Fruit and nut sourdough bread is chewy and airy with a crunchy crackly crust is so delicious, packed with dried figs, raisins, walnuts, and seeds.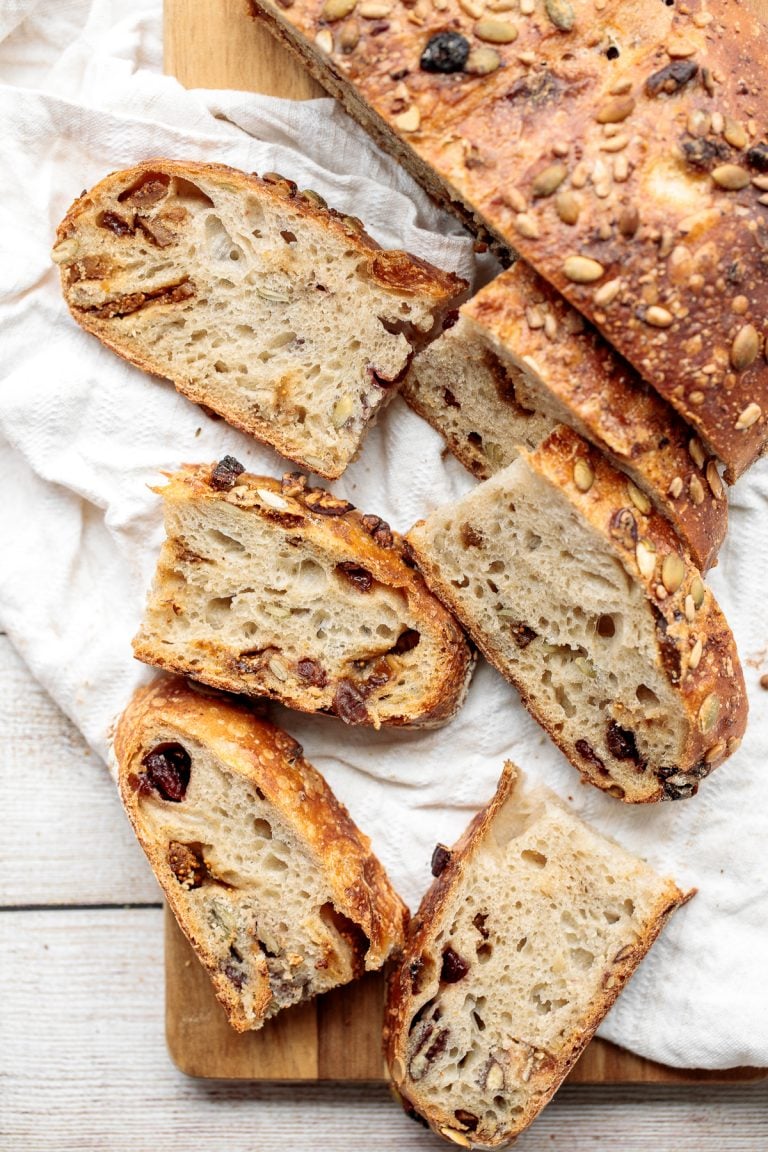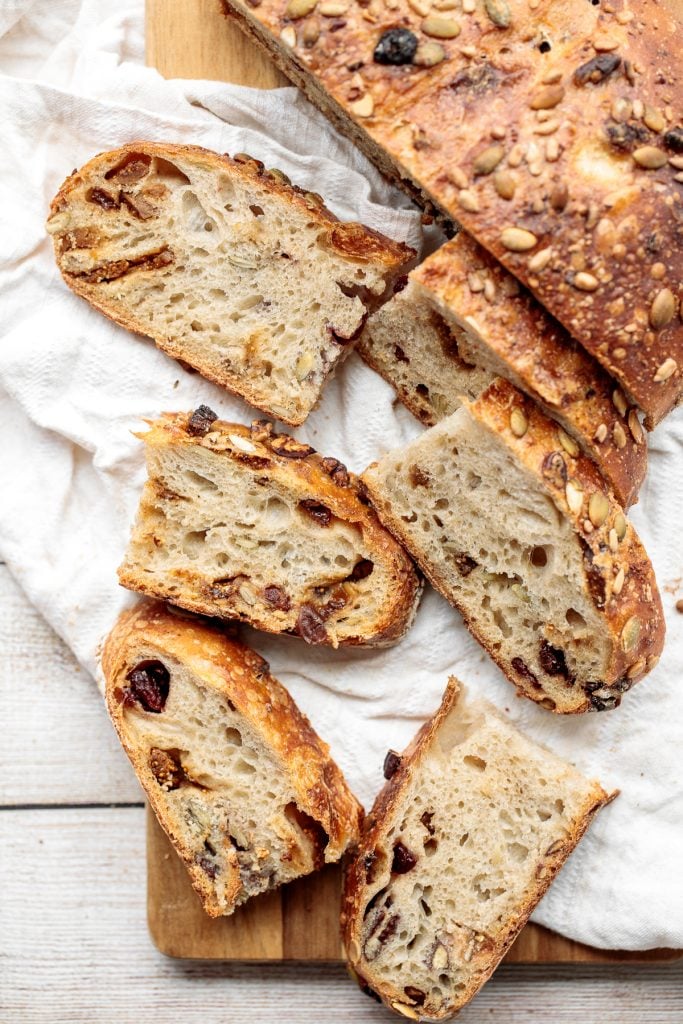 Seeded Whole Wheat Sourdough Bread
Small batch multi-seeded whole wheat sourdough bread is airy and chewy, is loaded with seeds inside, and has a signature crispy crust coated in more seeds.
Sourdough sandwich bread is chewy with the perfect air holes inside, and has a crispy crust with a delicious signature sourdough taste.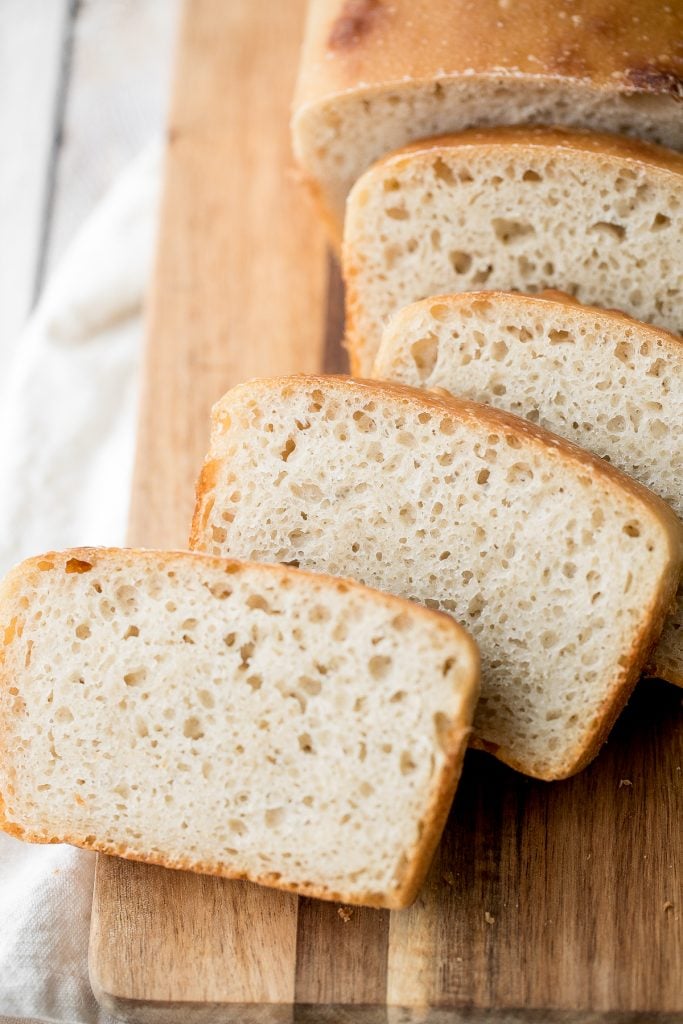 Sourdough Discard Crackers with Sesame Seeds
Quick and easy sourdough discard crackers are thin, crispy, crunchy and flavoured with sesame seeds, dried herbs and flaked salt. They are so crave-worthy.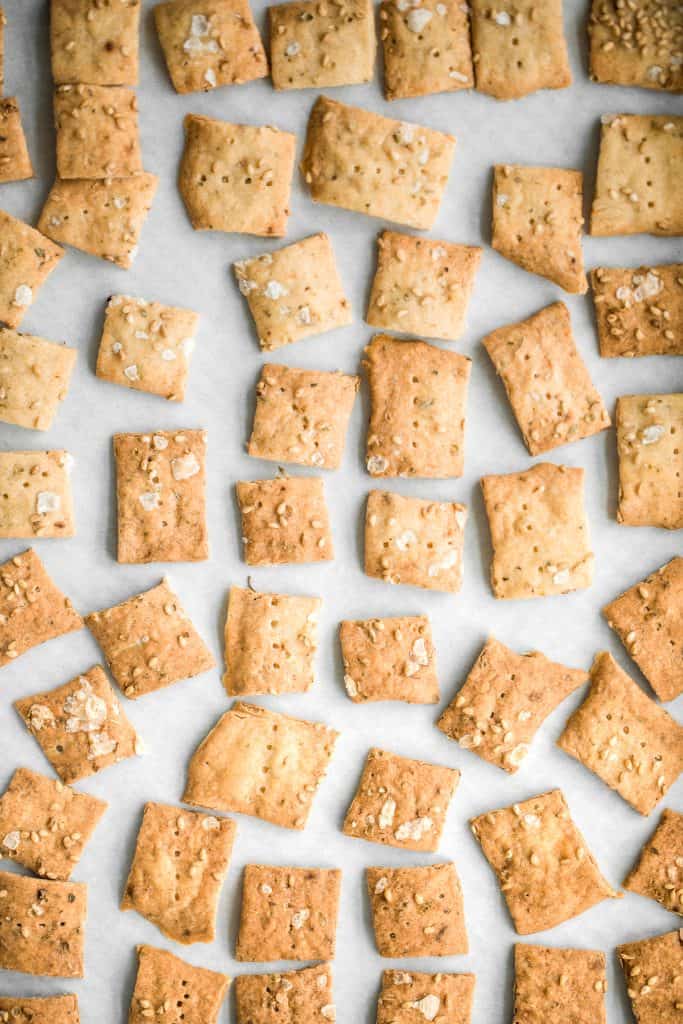 Don't let your sourdough starter go to waste, use your discard to make this easy one bowl recipe for crispy, light and fluffy, savoury chive pancakes -- a popular Chinese flatbread.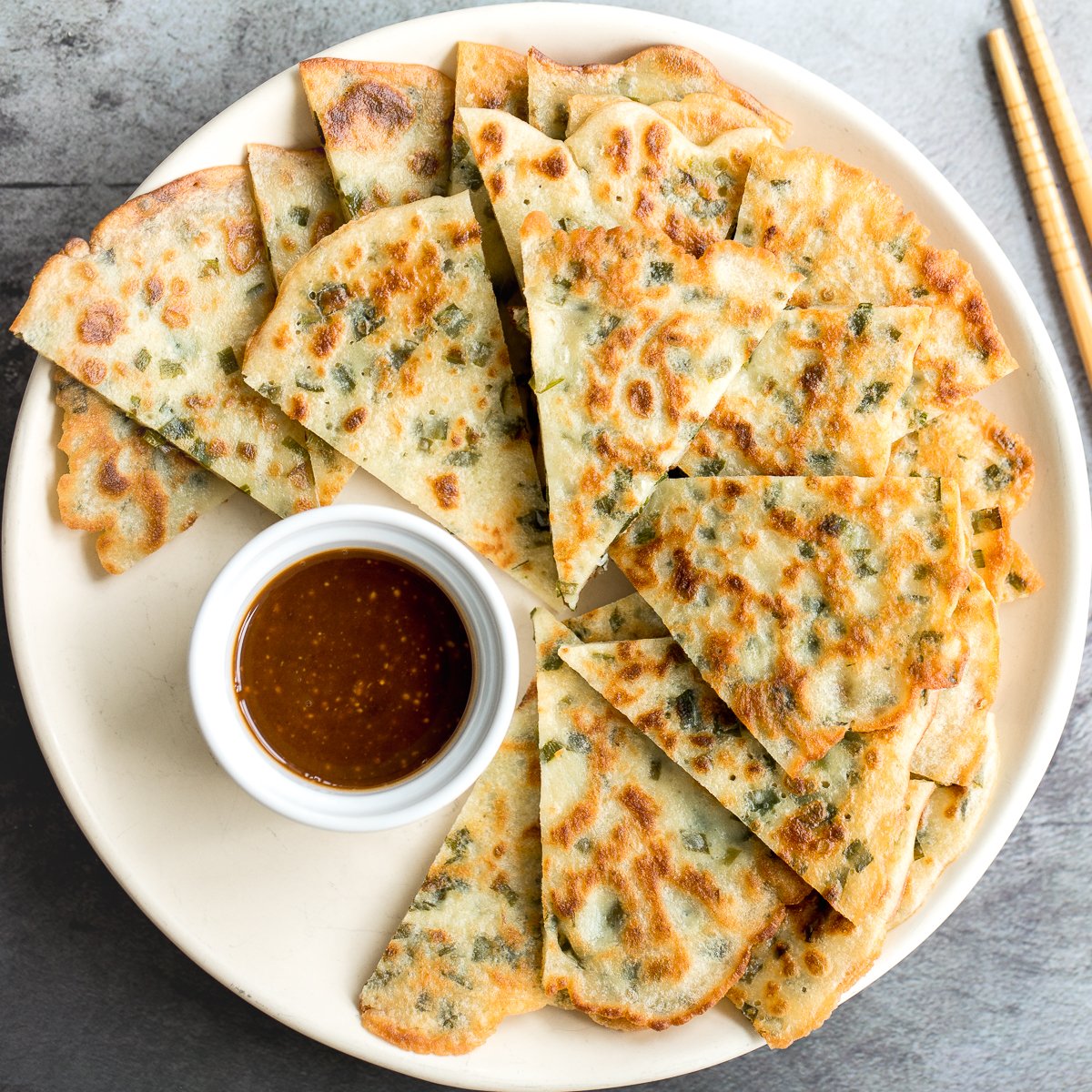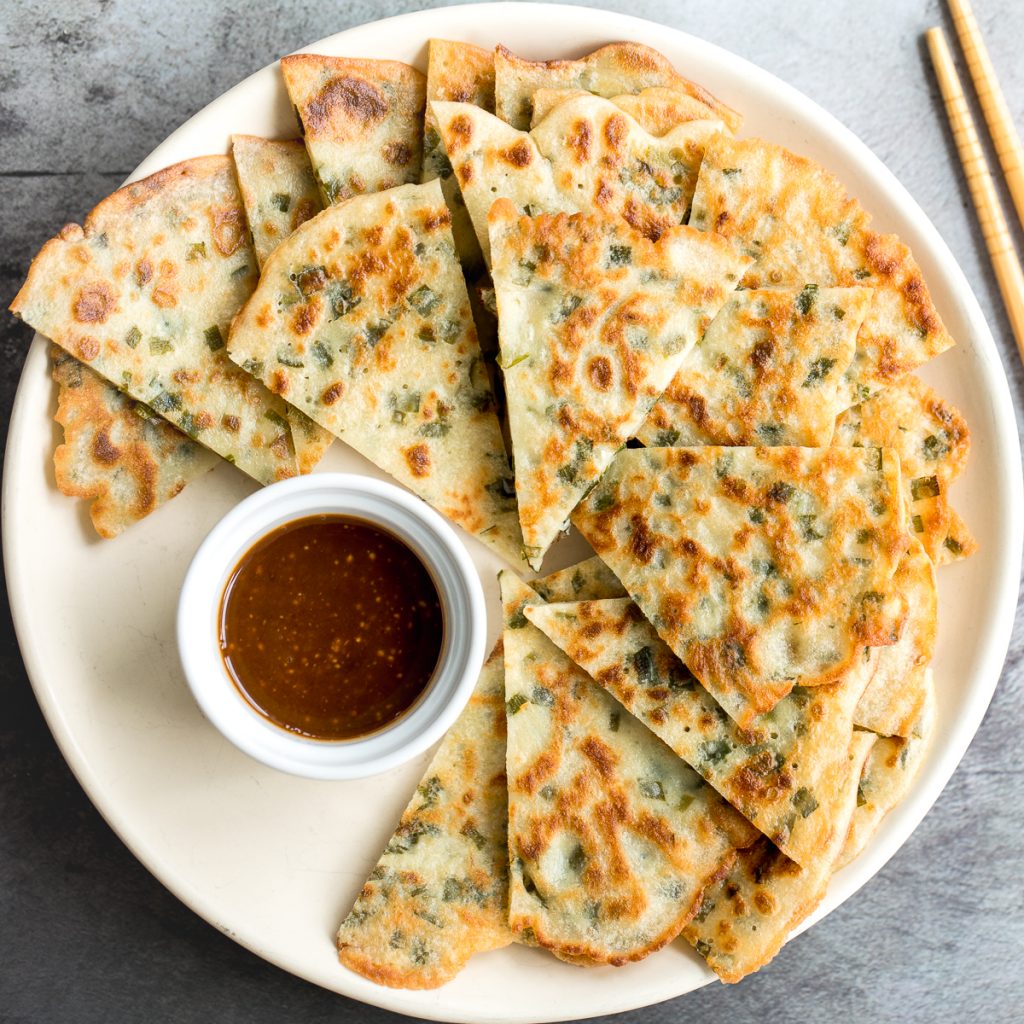 Use excess sourdough starter discard to make the best, easiest homemade small batch sourdough pizza dough to make an airy and chewy sourdough pizza crust.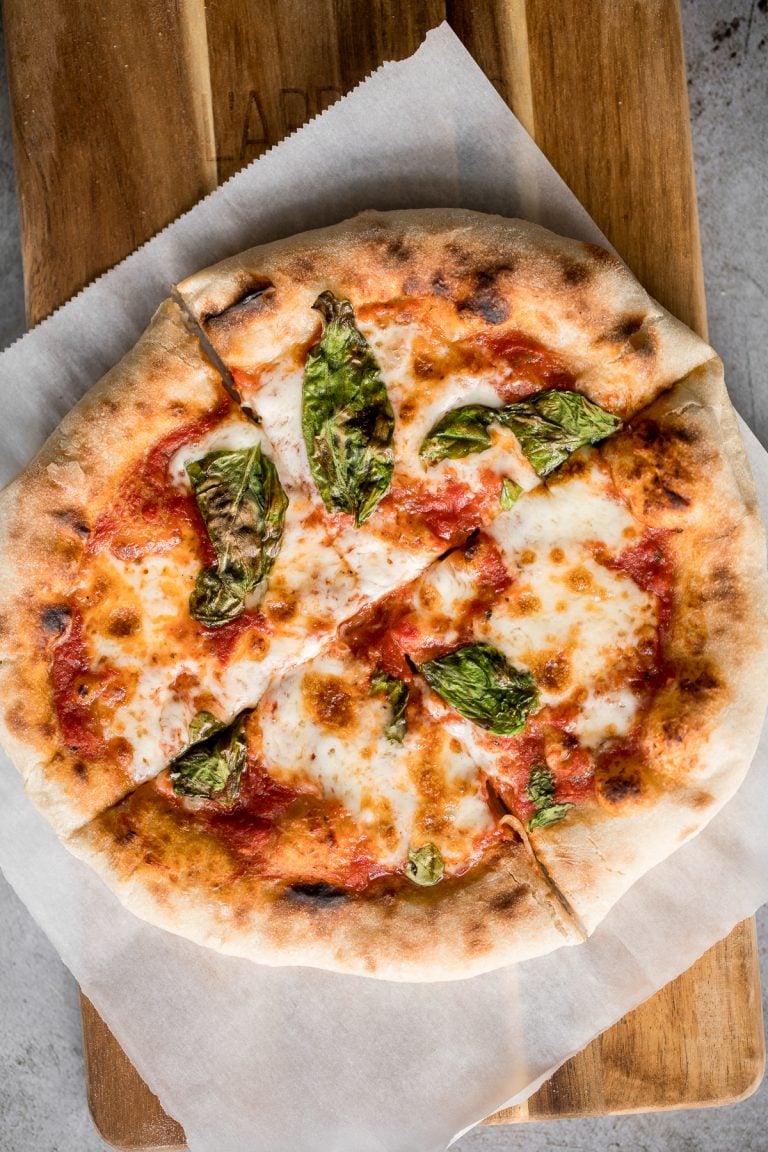 Need a sourdough starter?
Start one today with my complete
sourdough starter recipe and guide
with frequently asked questions. You can start baking with your fully mature starter in just 7 days.
No Yeast Bread Recipes
Flaky Garlic Cheddar Biscuits are a simple but delicious and flavorful no yeast bread that is ready for the oven with less than 15 minutes prep.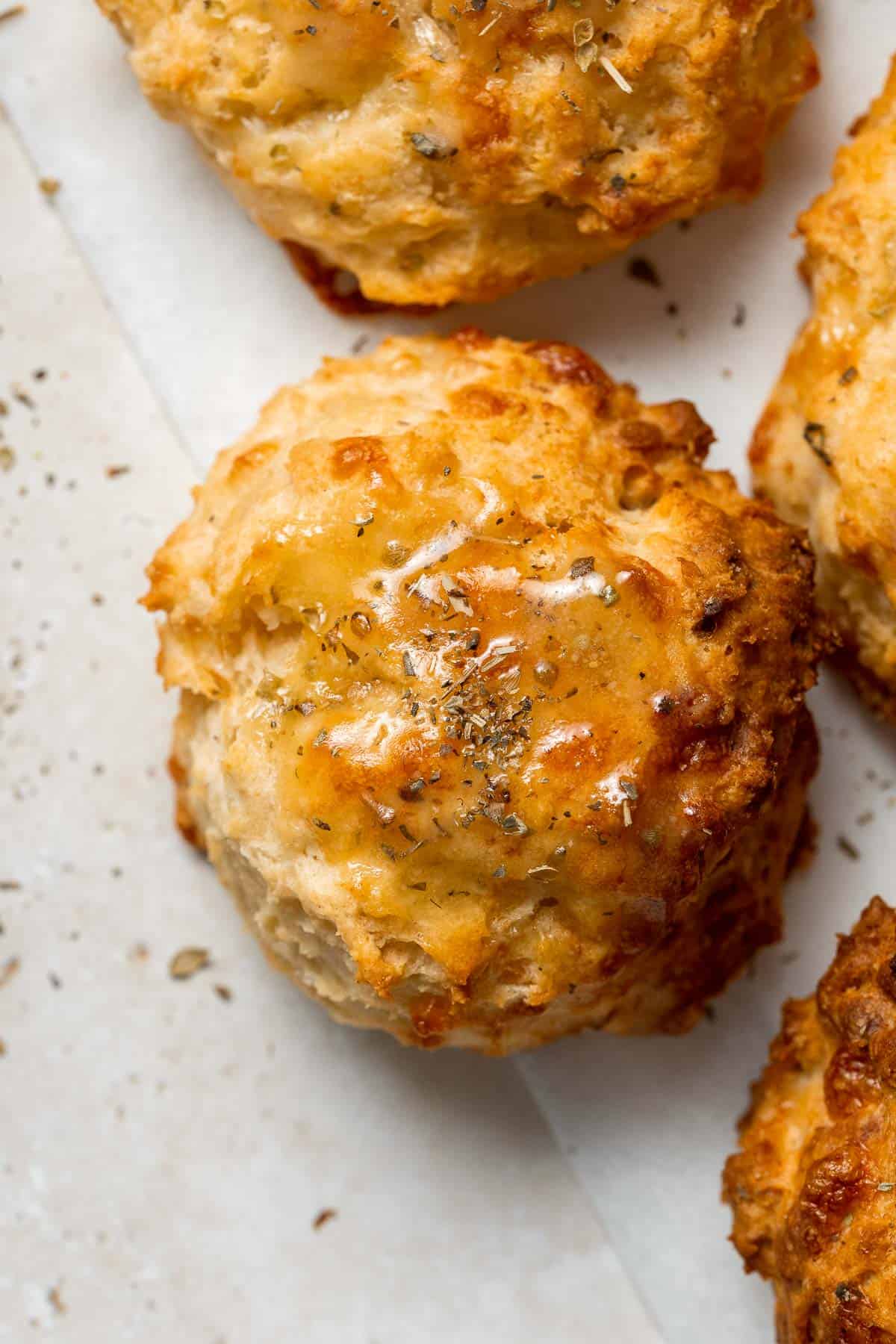 Flaky, fluffy, buttery, and soft, these easy homemade biscuits come together with only a handful of ingredients you already have at home! To serve, brush the tops of the biscuits with melted butter and serve with your holiday meal.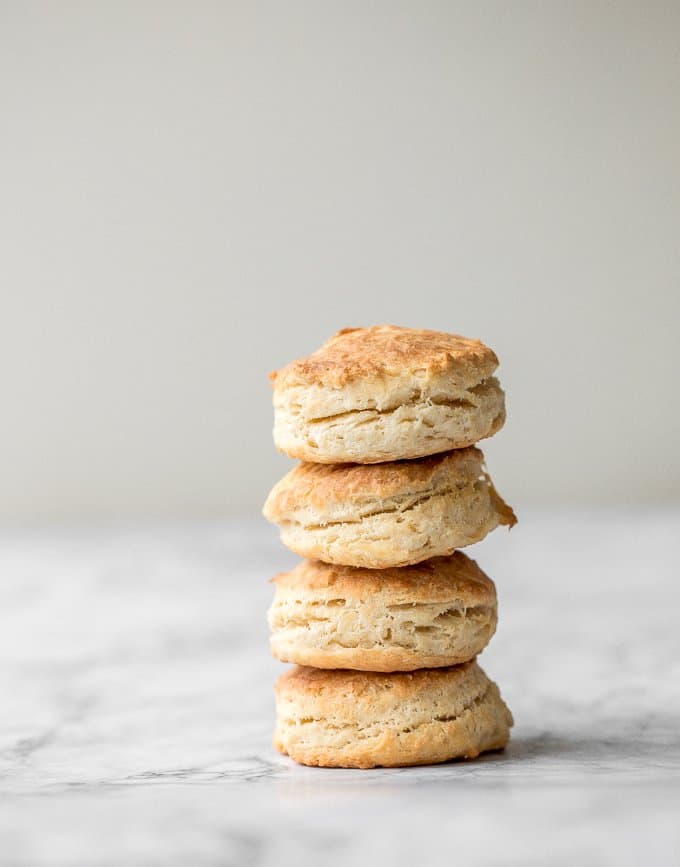 Flaky Cornmeal Cheddar Biscuits
Flaky cornmeal cheddar biscuits are simple, buttery, cheesy, and so delicious. These savoury biscuits with perfect golden tops are quick and easy to make.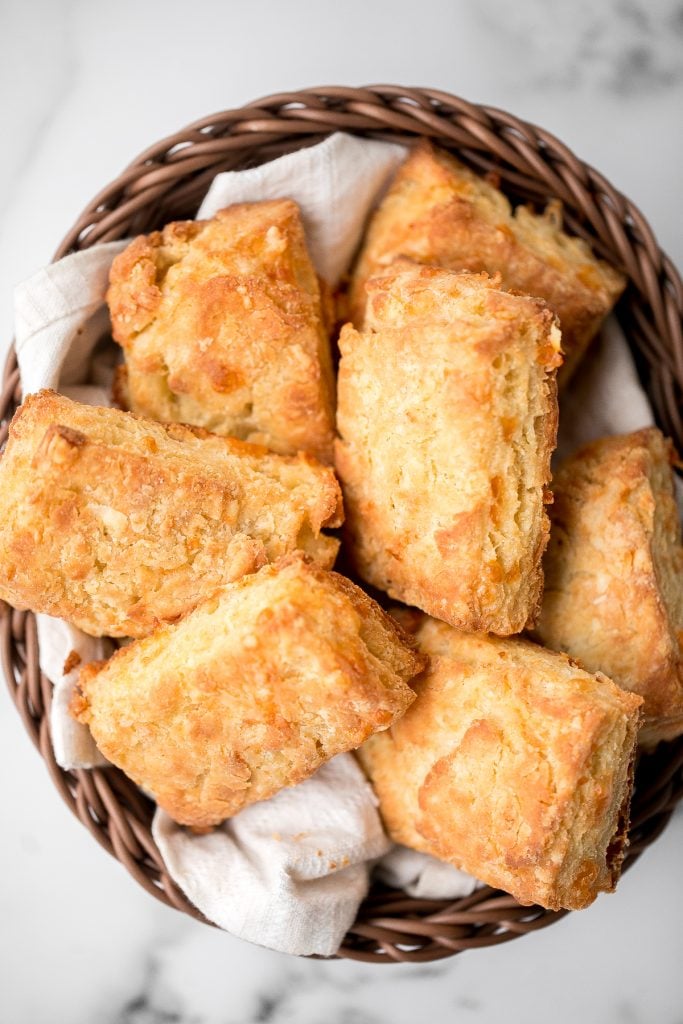 Sweet and savoury, buttery rosemary cornbread is soft and moist with golden crispy edges, flavourful and delicious, and so easy to make this holiday season.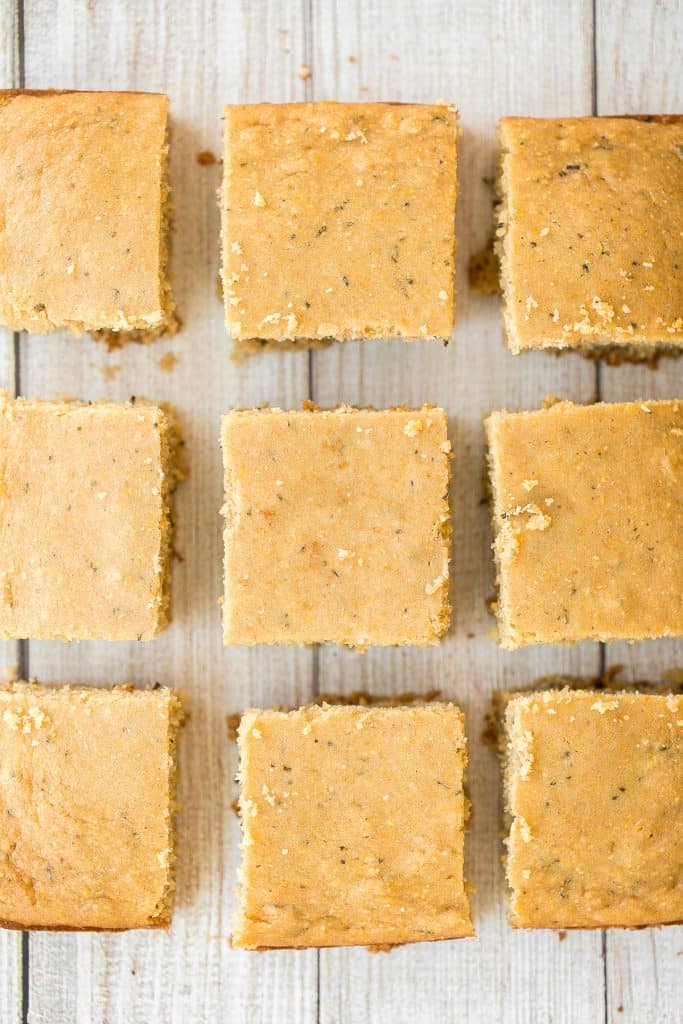 Easy Cornbread Muffins are moist, fluffy, tender, and sweet. They're the perfect side dish to serve with a Southern barbecue or Thanksgiving holiday dinner.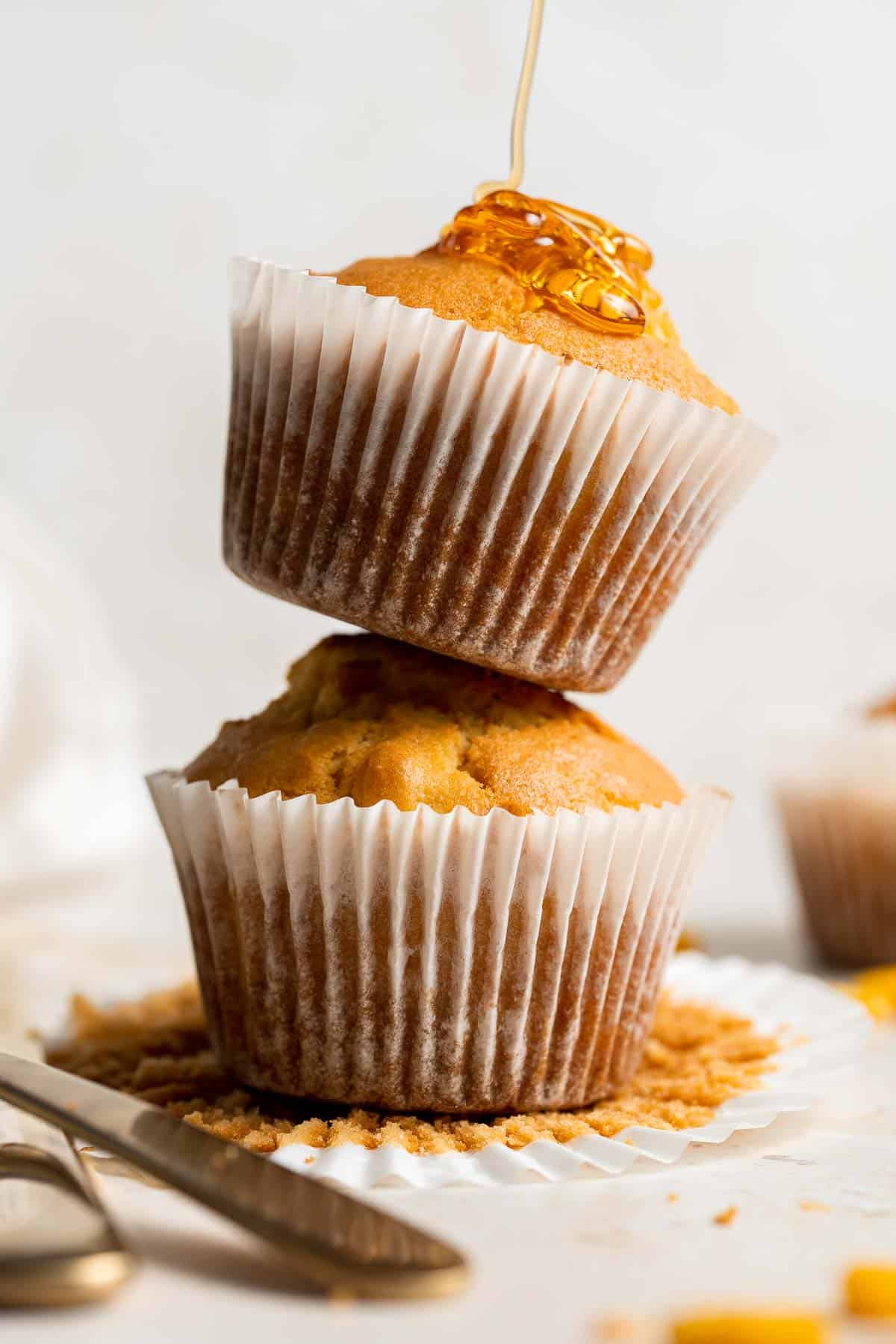 Pumpkin Cornbread is a sweet and savory side dish loaded with real pumpkin, and is moist, fluffy, and crumbly with crisp edges.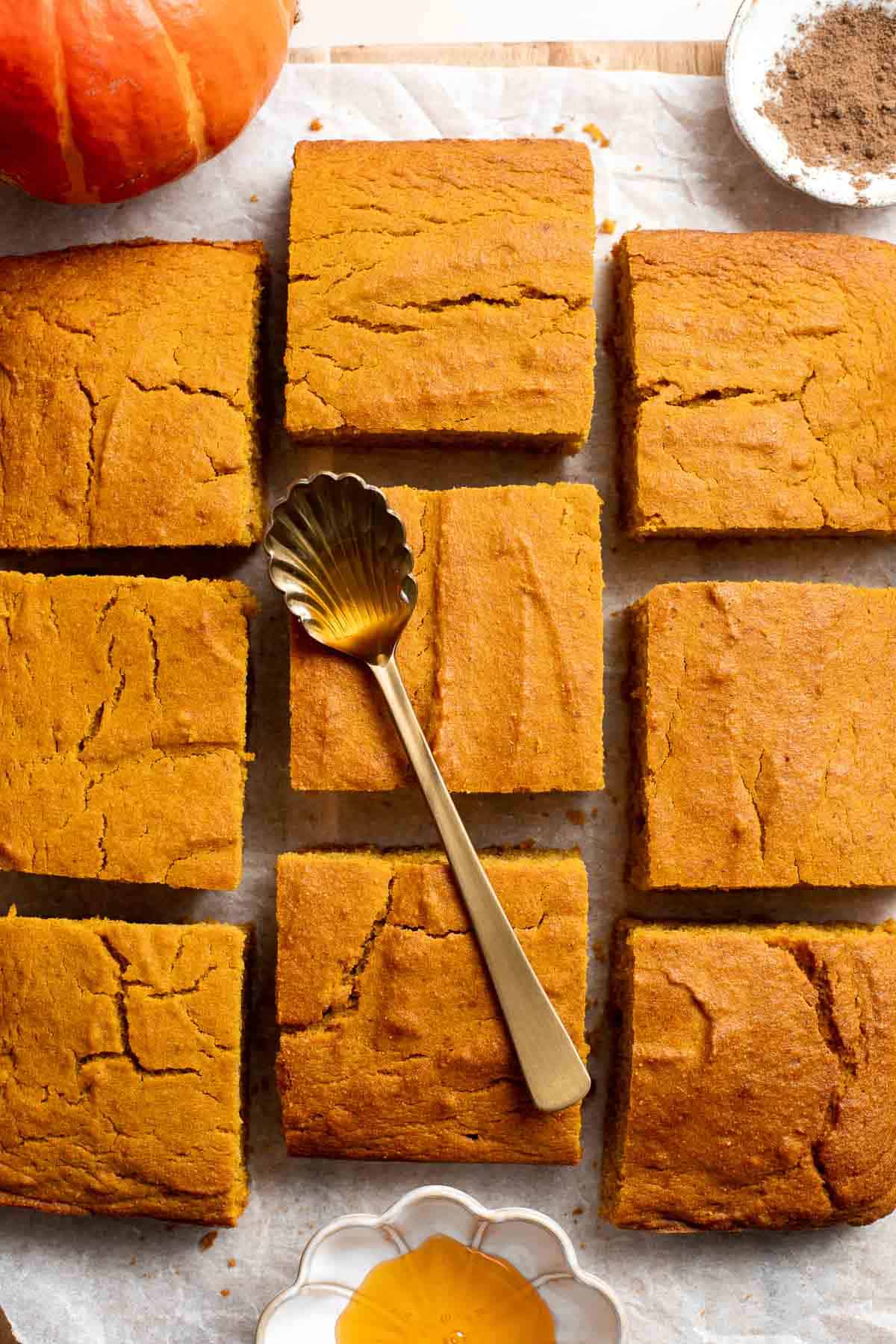 Sweet Bread Recipes
Quick and Easy Butter Croissants
Quick and easy butter croissants are flaky, buttery, airy, and authentic, and are made in the fraction of the time using a special simplified technique.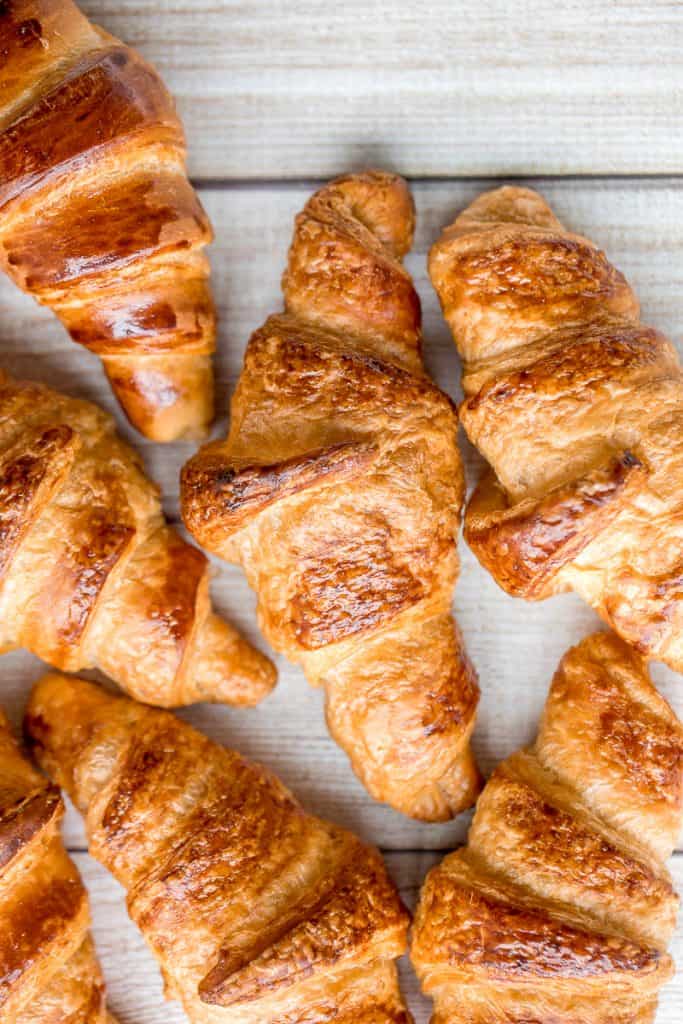 Soft and fluffy, pumpkin cinnamon rolls are packed with pumpkin, layered with pumpkin spice, and topped with cream cheese icing. Best Christmas breakfast and brunch treat ever.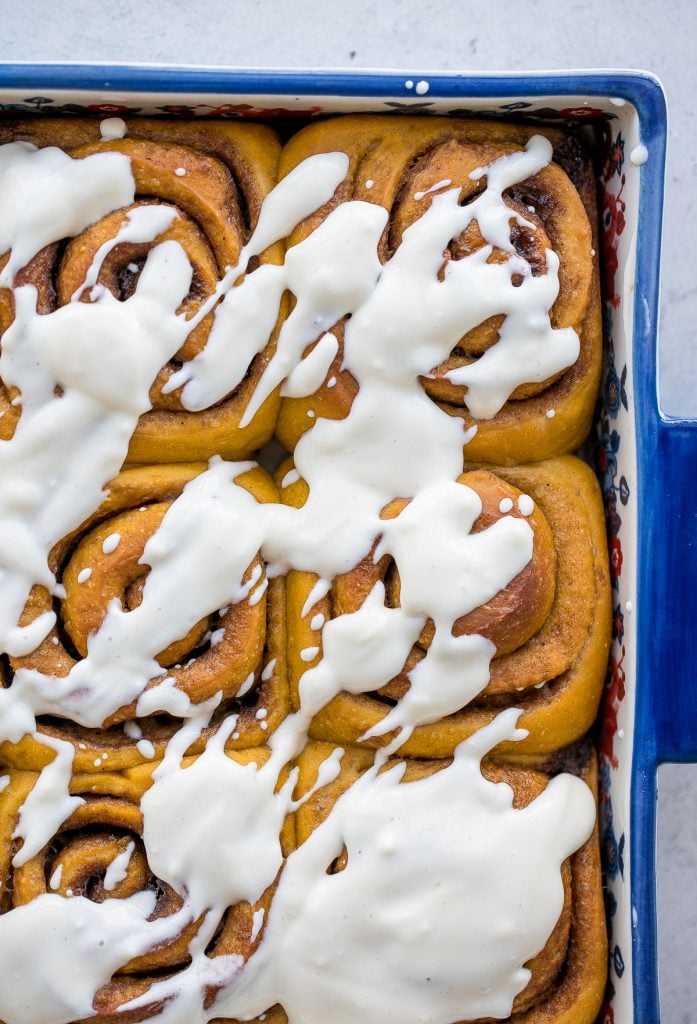 Cinnamon Raisin Challah Bread with Almonds
Sweet cinnamon raisin challah bread is airy, soft and fluffy with a beautiful golden crust coated with almonds. It is braided and baked in a loaf pan.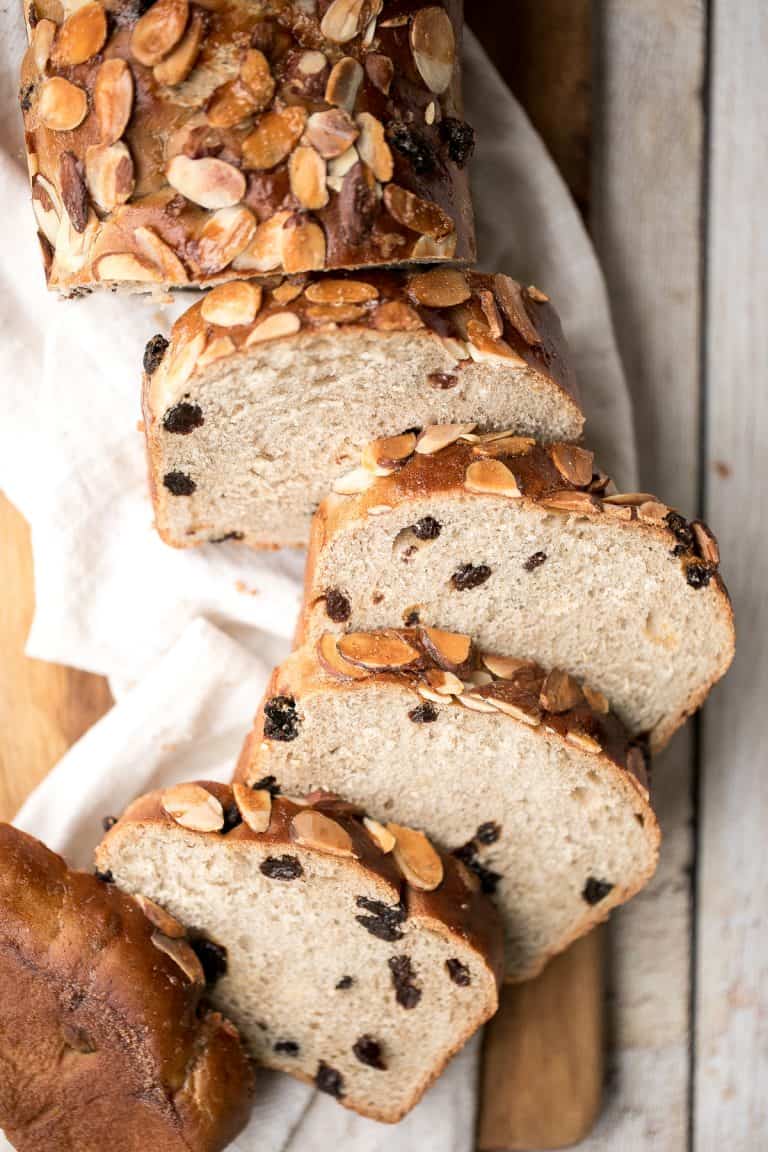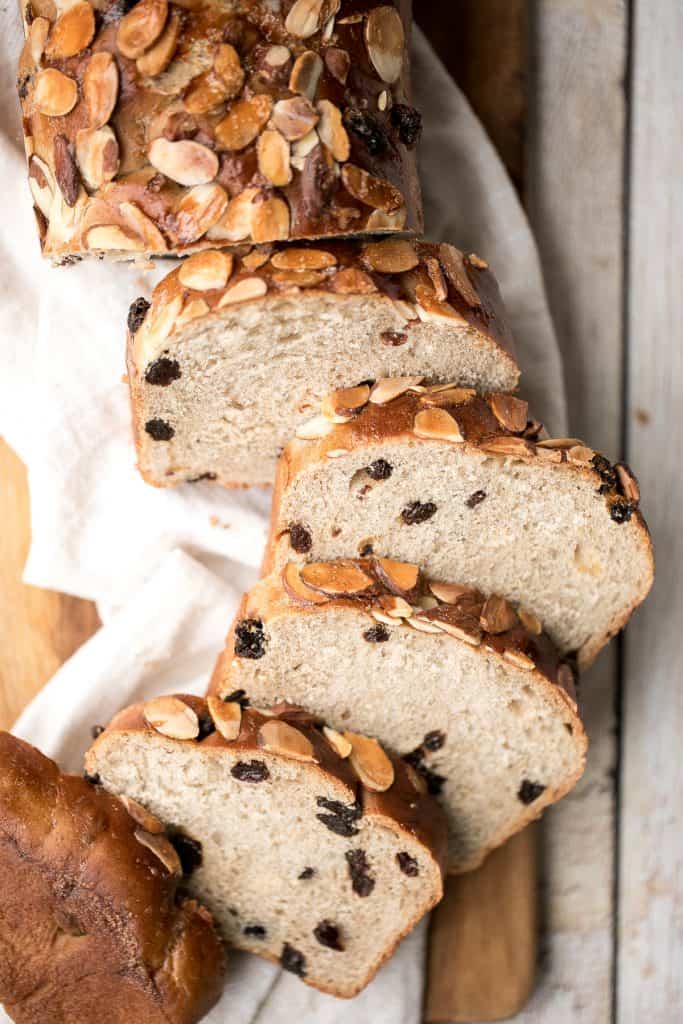 This pull-apart star bread is a beautiful, buttery, sugary, and delicious holiday bread that tastes as good as it looks and is actually easy to make.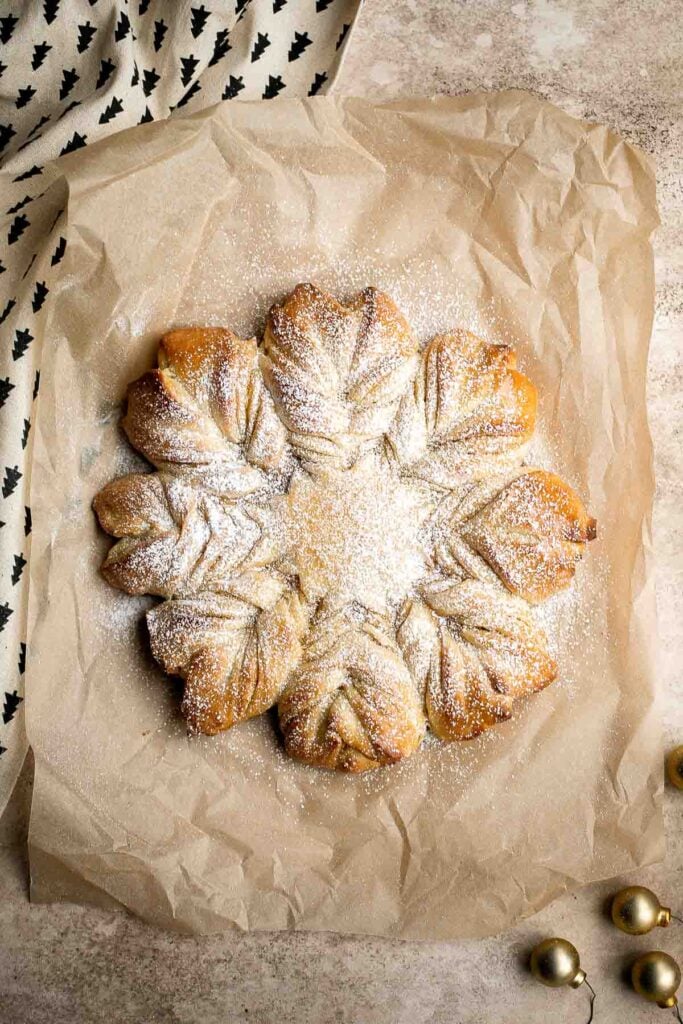 Sourdough Cinnamon Roll Twist Bread
Soft and fluffy sourdough cinnamon roll twist bread is buttery and layered with cinnamon sugar. Prep it the night before and freshly bake it for breakfast.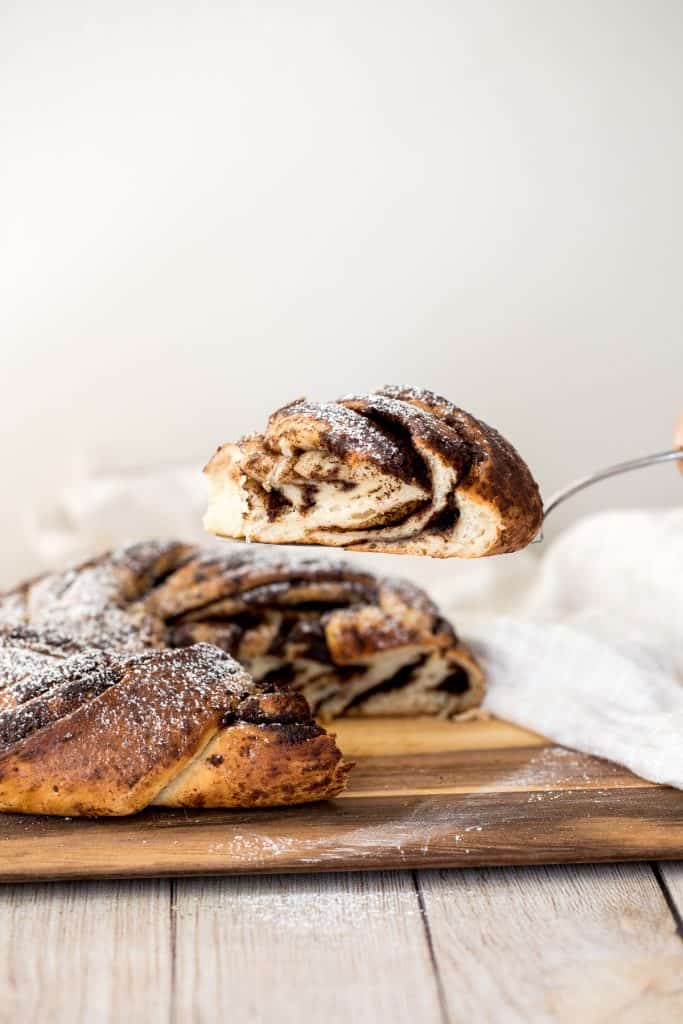 Hot cross buns is a timeless classic Easter bread made with raisins, cinnamon, and a honey glaze. They are perfect for breakfast, dessert, or snack alongside your Easter meal.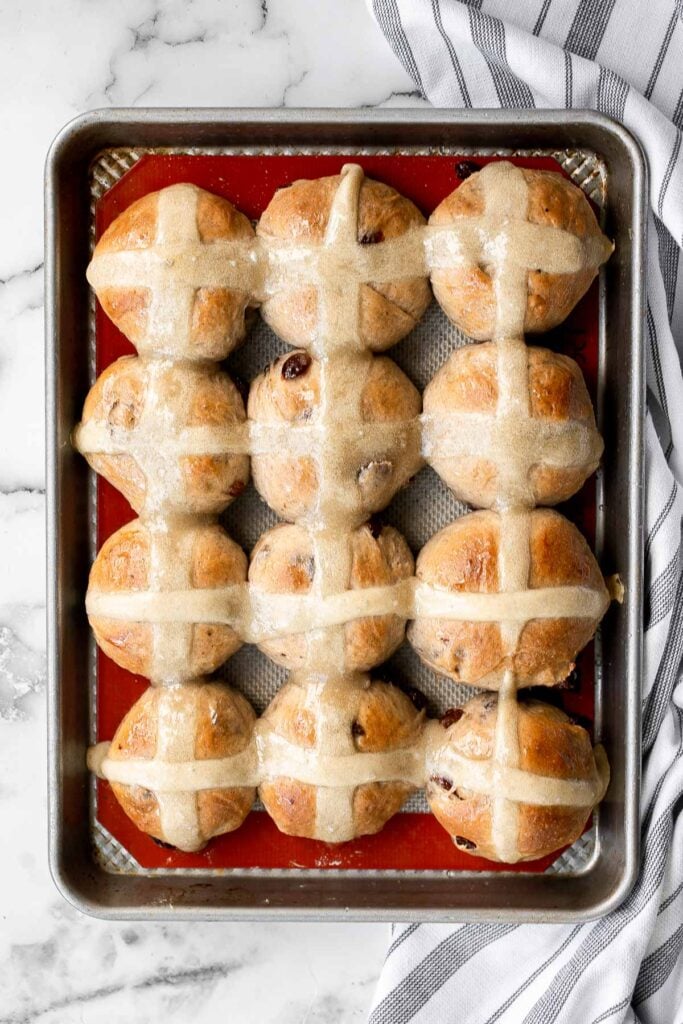 Cranberry Pumpkin Steamed Buns
Cranberry pumpkin steamed buns (baozi) are light, spongy, and fluffy Chinese buns packed with colourful cranberries and pumpkin puree for the best flavour.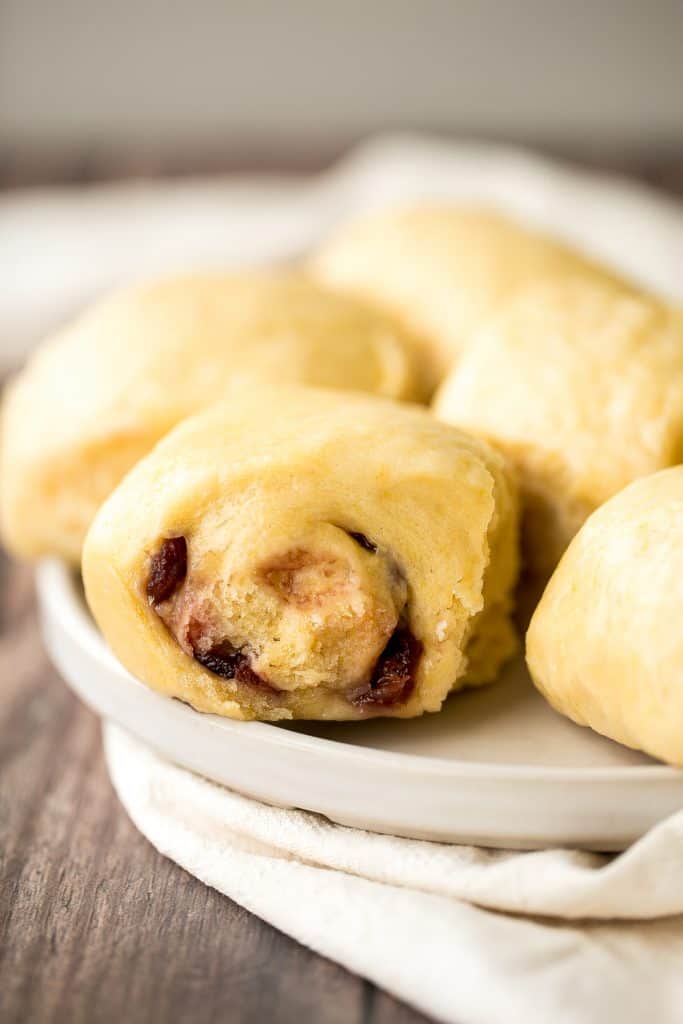 Tips for Baking Bread with Yeast
Use good quality and active yeast. Use yeast that has been stored in a cool, dark place. If stored in a warmer area, the yeast may no longer work. Also check the expiration date and make sure you are within that date.
How to tell if yeast is active. When mixing the yeast with water, the mixture should start to bubble and develop a yeasty aroma. If nothing happens after 5-10 minutes, then the yeast is not active and you will have to use a different batch otherwise your bread will not rise.
Let the dough rise at room temperature (as opposed to a warmer area of your home). This will allow the dough to rise slowly and longer (over 3 hours). The slower rise at room temperature yields a light and chewy texture, and a more pleasant flavour.
How to Make Ahead and Store Bread
You can make all of these bread recipes ahead of time. You can store them in a bread basket or airtight container at room temperature for a few days, in the refrigerator for up to one week, and in the freezer for up to 3 months.
To reheat bread, just toast individual slices in the toaster or heat the whole bread up in in the air fryer or oven at 350 F for about 5-10 minutes until warmed through and crisp on the outside. If heating from frozen, let the bread thaw first in the refrigerator overnight and then reheat.
Did You Make Any of These Popular Bread Recipes?
Please leave a comment and rating below, and let me know what you thought of this round up of bread recipes. Be sure to snap a picture and tag me on Instagram @aheadofthyme or share it on the Pinterest pin so that I can follow along.
HUNGRY FOR MORE? Don't forget to sign up for my email newsletter so that you don't miss any recipes. You can also follow along on Instagram and Pinterest for more recipe updates.
Print
Recipe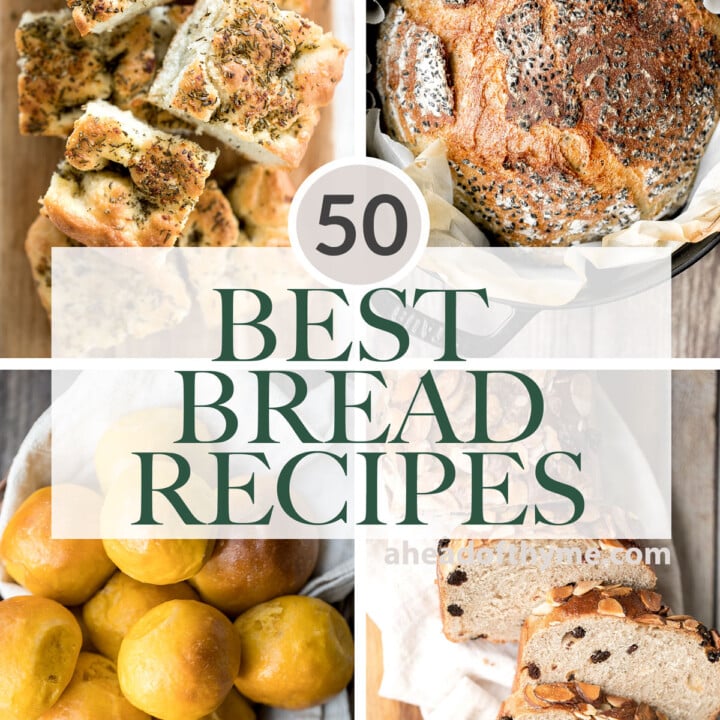 50 Best Bread Recipes
---
Author:

Total Time:

45 minutes

Yield:

10-12 servings

Diet:

Vegetarian
Description
Learn how to make bread with the top 50 most popular best bread recipes from quick and easy, no knead bread, sandwich loaf bread, sourdough and sweet bread. 
---
You will almost always need the following ingredients to make bread:
Depending on the bread that you make, you may also need some of the following ingredients:
butter
milk
herbs
nuts
seeds
dried fruit
---
Instructions
Make ahead and store. You can make all of these bread recipes ahead of time. You can store them in a bread basket or airtight container at room temperature for a few days, in the refrigerator for up to one week, and in the freezer for up to 3 months.
Equipment
Prep Time:

15 minutes (+up to 3 hours rise time or overnight)

Cook Time:

30 minutes

Category:

Bread

Method:

Bake

Cuisine:

American
Keywords: 50 best bread recipes, the best bread recipes, most popular bread recipes, bread recipes, how to make bread, best bread recipes ever