oh, hello!
WHO WE ARE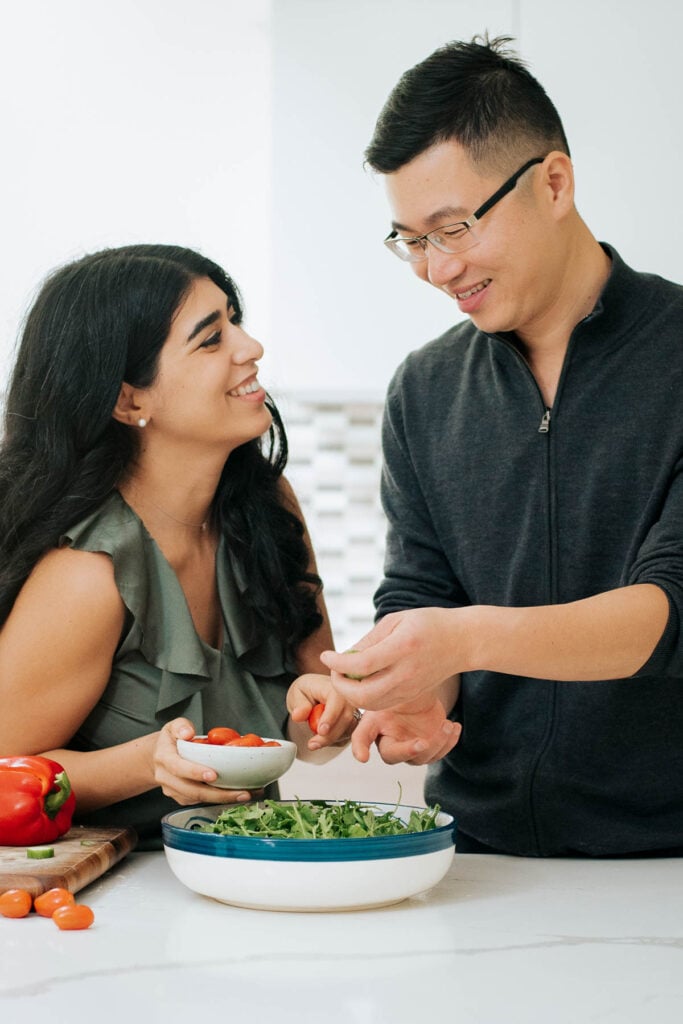 Welcome to Ahead of Thyme, where we share our tried and tested family recipes inspired by our Middle Eastern and Asian heritage and childhood, Western influences growing up in Canada, and our global travels.
We are a family of three — Sam, Dan, and two year old, Kai — living in beautiful Vancouver, Canada. What started off as a hobby in 2015 on nights and weekends has grown into a full-time business. Ahead of Thyme reaches millions of people every month with our delicious quick and easy recipes. We help busy people eat real food that tastes good, using quality and wholesome ingredients. We create premium food content that serves our readers and aligns with our vision and values: delicious food, authenticity, and community.
Our Team
We are currently a team of two, with support from a handful of additional contractors.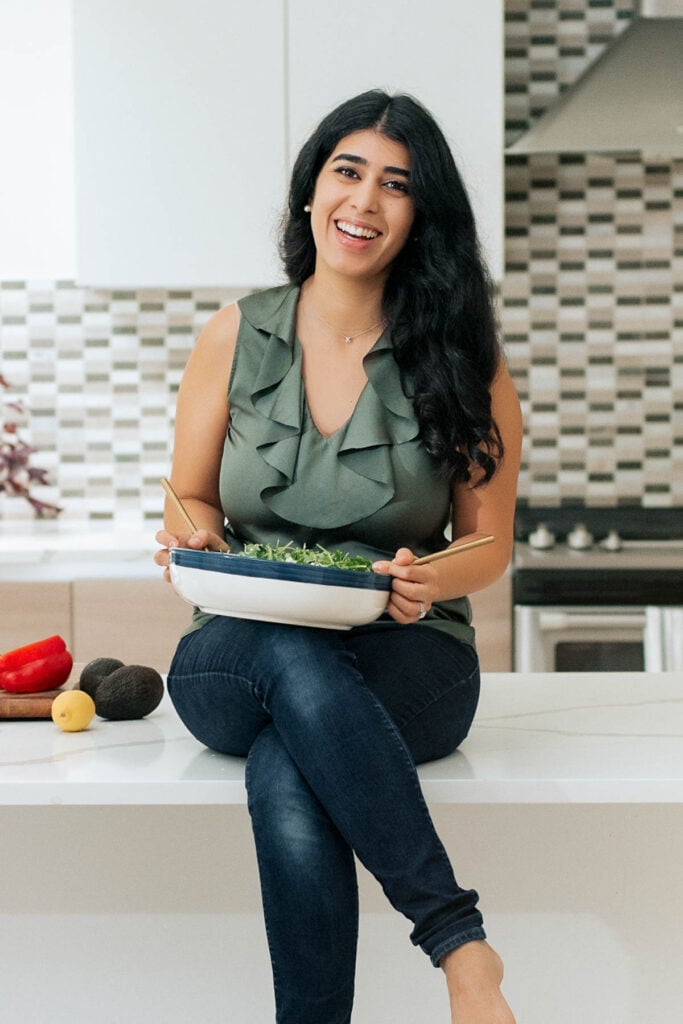 Meet Sam
Hi, I'm Sam! I am the creator, author, food photographer, and one of the recipe developers behind the blog.
One of my childhood dreams was to become a pastry chef (if you can't tell from all the dessert recipes on the blog!). However, my academic strengths ultimately led me to completely different direction in life… law school. After practicing law for a few years, I decided to quit my job and now spend my time doing what I am most passionate about — cooking, baking, writing and taking pictures.
When I am not working, I enjoy travelling, hiking, salsa dancing, and taking lots of pictures (current muse: my two year old son).
My favorite recipe on the blog is currently Miso Ramen with Chicken.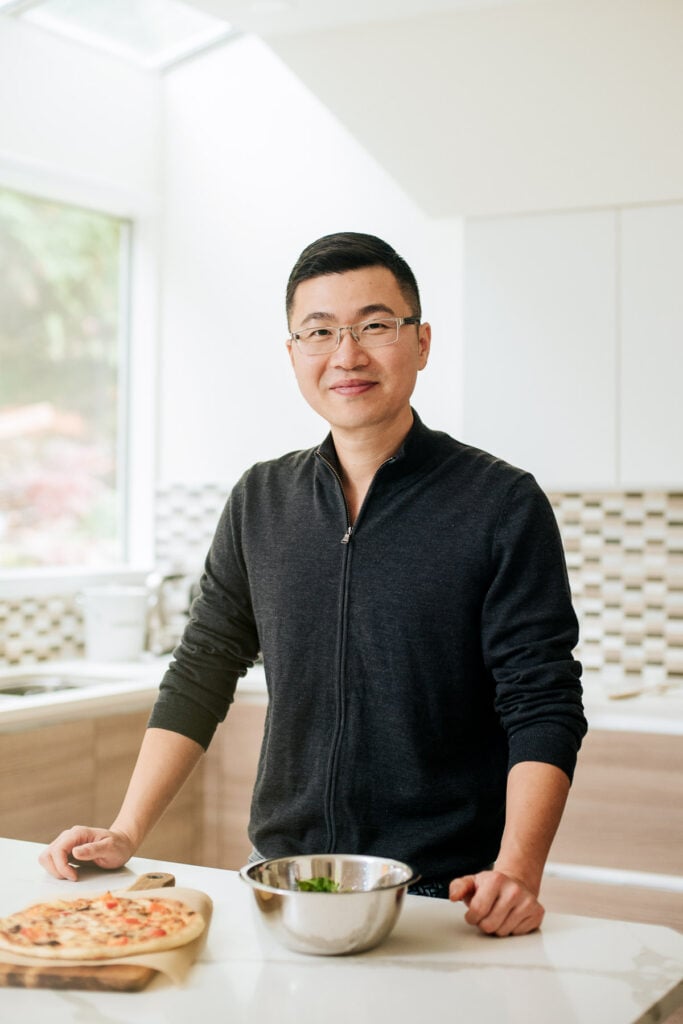 Meet Dan
Hi, I'm Dan! I am the main recipe developer behind the blog.
When I am not working, I enjoy travelling, hiking, salsa dancing, and listening to podcasts.
How Ahead of Thyme was Started
Ahead of Thyme was first started in December 2015. At the time, we recently got married, and I (Sam) was just building my career in the legal industry (and eventually as a practising lawyer). While I was putting myself through university and law school, my hobby for baking really suffered. It wasn't until I got married, that I found myself really cooking for the first time.
Cooking became my new creative outlet, just like baking had for the majority of my childhood and teen years. I was experimenting with different flavours again and began documenting my adventures in the kitchen. I started sharing photos of meals that I was making for Danny and I on social media. The response and interest that I had received on my pictures ultimately led to me to create Ahead of Thyme. And so, here I am with this brand new blog which I am proud to dedicate to my 12 year old self.
Stay a while, browse around, and make something yummy for dinner tonight!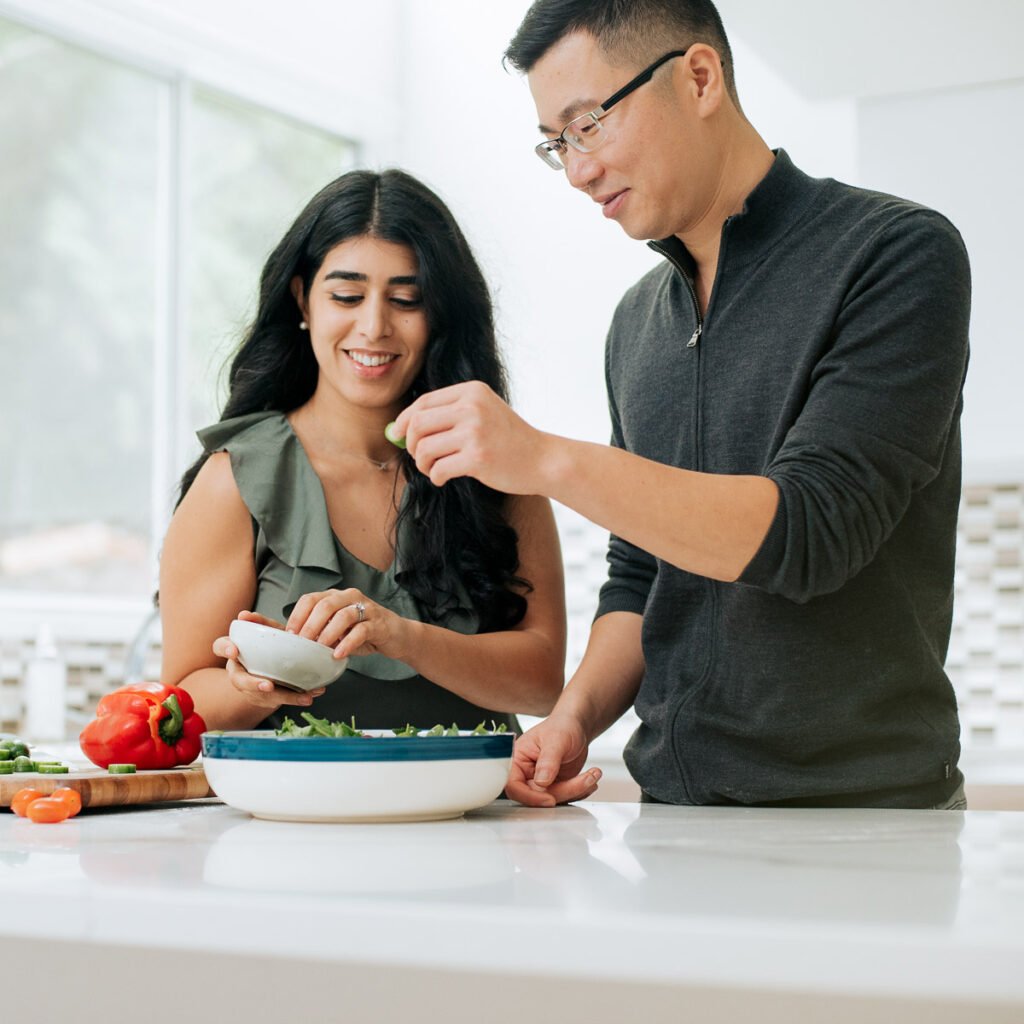 Frequently Asked Questions
May I use your photo or recipe on my website/blog?
You may use my photos only with a credit by linking it back to the original blog post. You may use my recipes with prior written consent. For any requests, you can email me at: hello@aheadofthyme.com. Use of my recipes without prior consent will lead to copyright issues.
How often do you post recipes?
I post new recipes every day. You can be the first to know whenever a new recipe goes up by subscribing to my email newsletter for free. You can choose to receive daily recipe updates or weekly recipe updates.
Can we work together?
Yes! I am happy to work with brands to promote products that align with my vision and values. Feel free to email me at hello@aheadofthyme.com for more information. You can find more information regarding sponsorships, advertising inquiries, freelance work, or food photography on my Work with Me page.
For any questions, email us at hello@aheadofthyme.com.