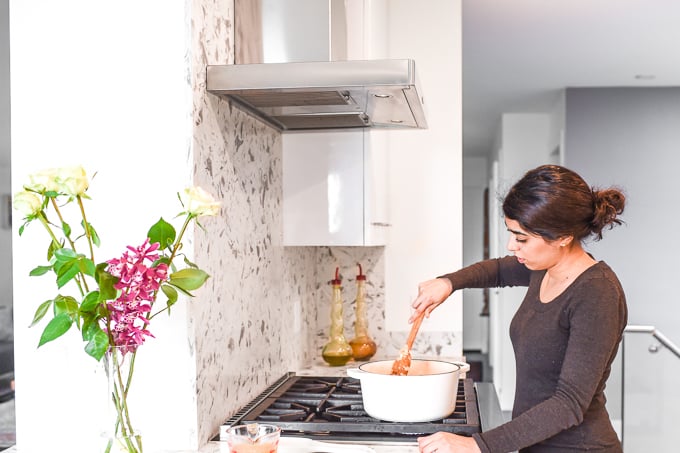 Welcome to Ahead of Thyme! I am so excited that you are here.
Let me introduce myself. I'm Sam — a full-time mother, wife, blogger and youtuber. I do most of my cooking in Vancouver, Canada, where I live with my husband, Danny, and our new beautiful baby son, Kai. When I am not working, I enjoy travelling, hiking, salsa dancing, and taking lots of pictures (current muse: my son).
How Ahead of Thyme Was Started
It's no surprise that I love food. I have always had a passion for baking, in particular, as a young child. When I grew up my dream was to either become a fashion designer or a pastry chef. Fashion and cooking are not as different as you think. They both involve combining different colours, textures and materials/ingredients together to create something new (and delicious!). However, my academic strengths ultimately led me to completely different direction in life… law school.
My hobby for baking and cooking really suffered as I was putting myself through law school and starting my career. It wasn't until I got married, and at the age of 29, that I found myself really cooking for the first time. Cooking became my new creative outlet, just like baking had for a majority of my childhood and teen years. I was experimenting with different flavours again and began documenting my adventures in the kitchen. I started sharing photos of meals that I was making for my husband and I on social media. The response and interest that I had received on my pictures ultimately led to me to create Ahead of Thyme. And so, here I am with this brand new blog which I am proud to dedicate to my 12 year old self.
What Do I Like to Cook?
I love to cook all types of foods from different cuisines and diets and that is reflected in my blog. Although you may have noticed that I tend to focus on quick, healthy and delicious recipes.
I also prefer vegetarian dishes, which might have something to do with the fact that both my parents have been vegetarians for over 10 years. So, naturally I have been accustomed to mostly vegetarian food. But, that doesn't mean I don't enjoy a good steak every now and then! And since I am married to a carnivore, you will be able to find a good selection of meaty dishes on the blog as well. 🙂
So, stay a while, browse around, and make something yummy for dinner tonight!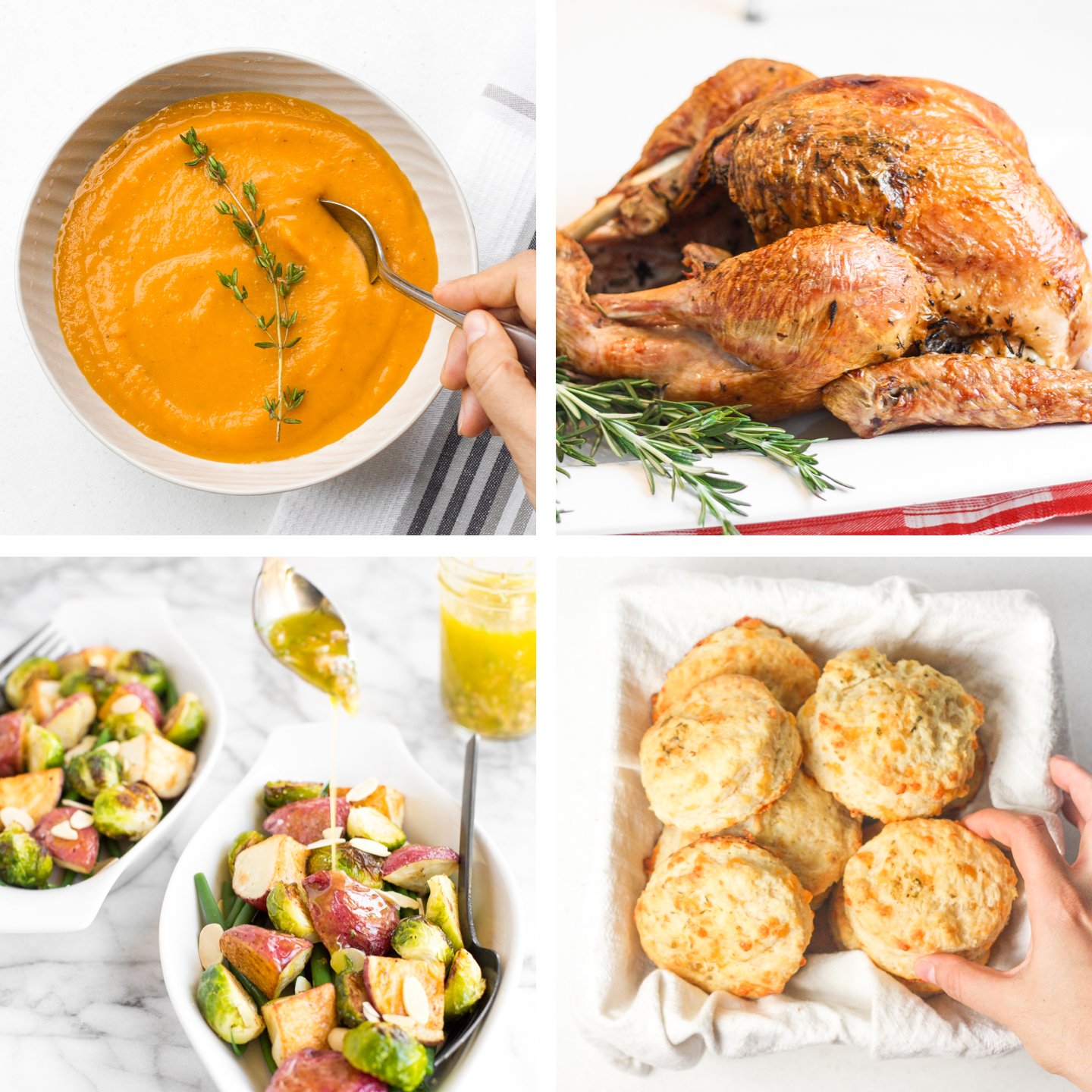 Frequently Asked Questions
Check out my Frequently Asked Questions page for answers to some common questions.
Work with Me
To contact me regarding sponsorships, advertising inquiries, freelance work, or food photography, visit my Work with Me page.
Contact me
For any questions, send me an email at [email protected].
Thanks for visiting and see you again soon!
Copyright © 2020 · All images and materials are copyright protected and are the property of Ahead of Thyme Incorporated