It's all about the Christmas side dishes over here. Whether you are sticking to traditional Christmas recipes this year, or trying something new, find a dish that you will love this year. From creamy and cheesy casseroles, to fresh and light seasonal salads, to vegetable side dishes, and more, I have got you covered. Today I am sharing my 50 most popular and favourite recipes for Christmas side dishes.
Pair these sides with some of my favourite Christmas main dishes like holiday glazed baked ham, juicy whole roast turkey, honey glazed roast pork, whole roast chicken, turkey breast, or lamb.
Christmas Side Dishes
Roasted Garlic Parmesan Baby Potatoes
Quick and easy roasted garlic Parmesan baby potatoes are crispy on the edges and tender inside. They are delicious, flavourful and bakes in just 30 minutes.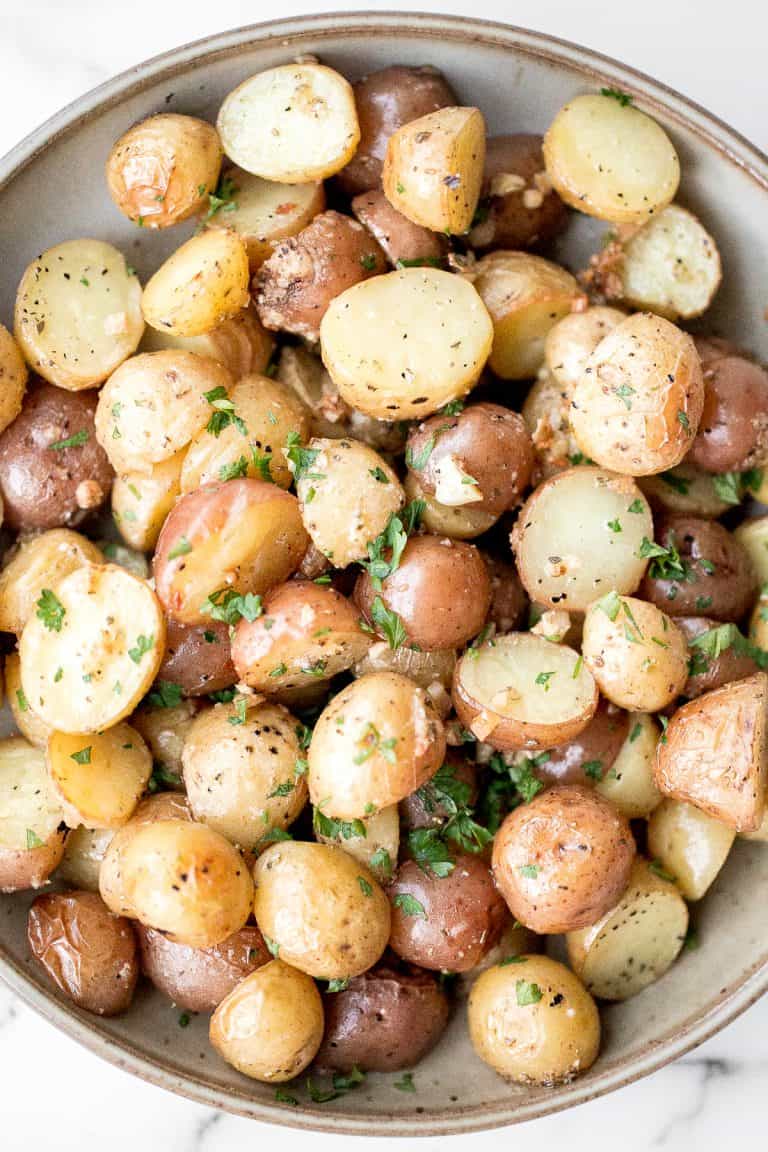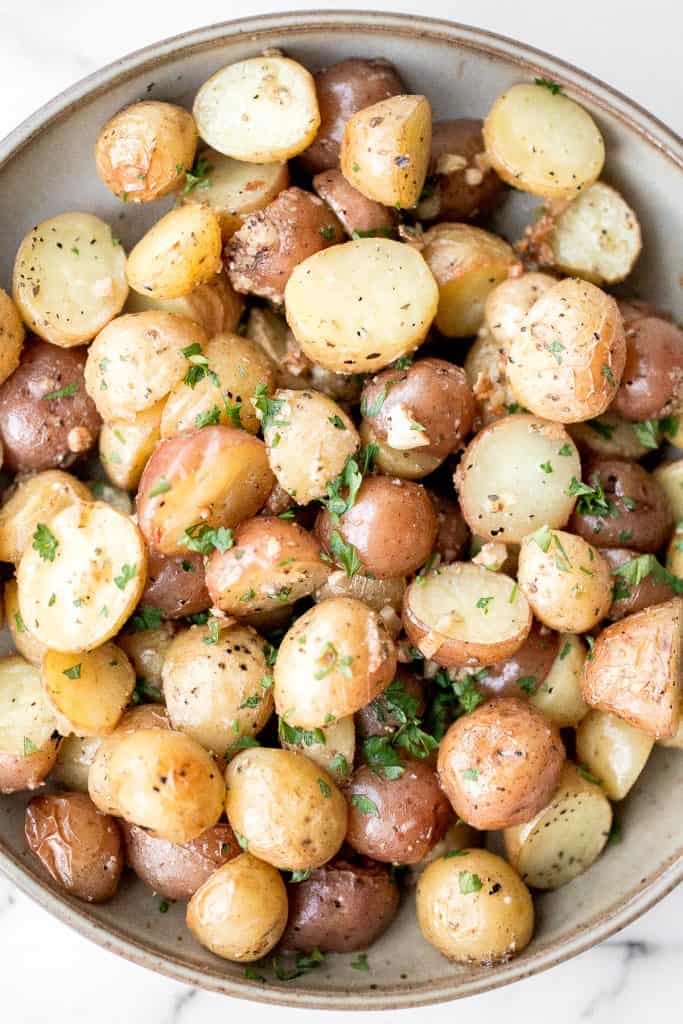 Delicious, garlicky, cheesy and creamy brussels sprouts bake is the ultimate comfort food side dish. So flavourful and the best way to eat brussels sprouts.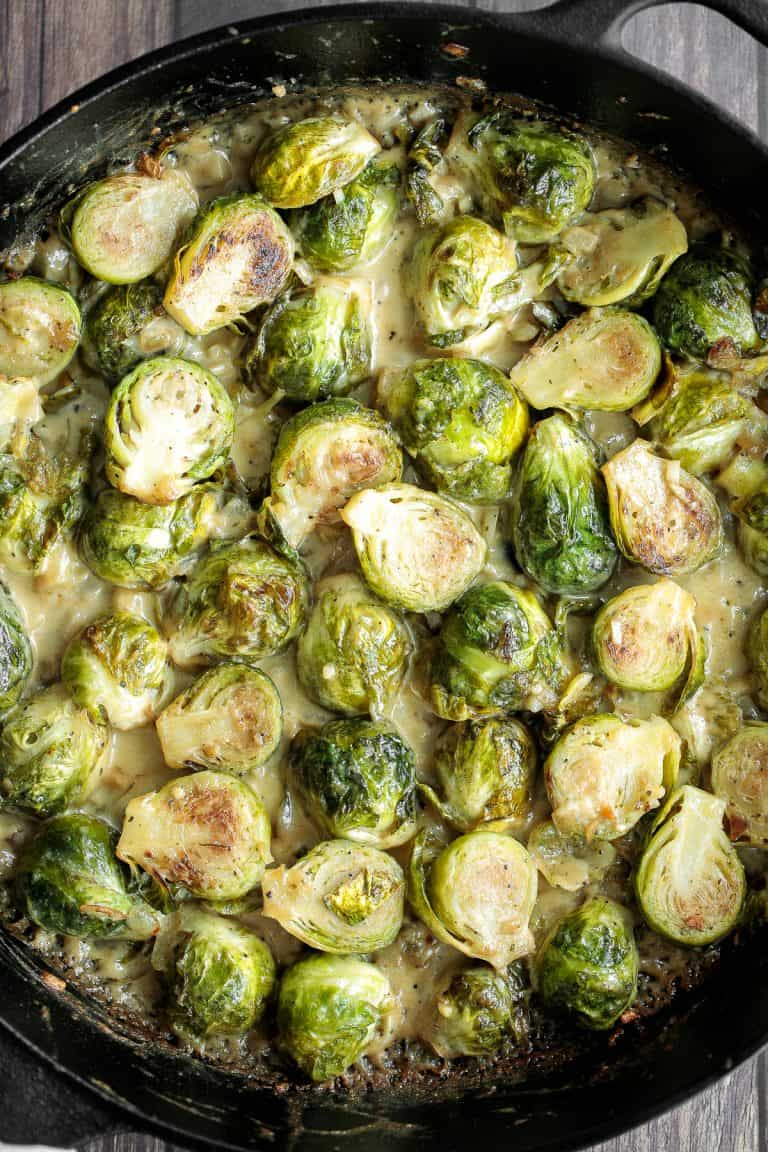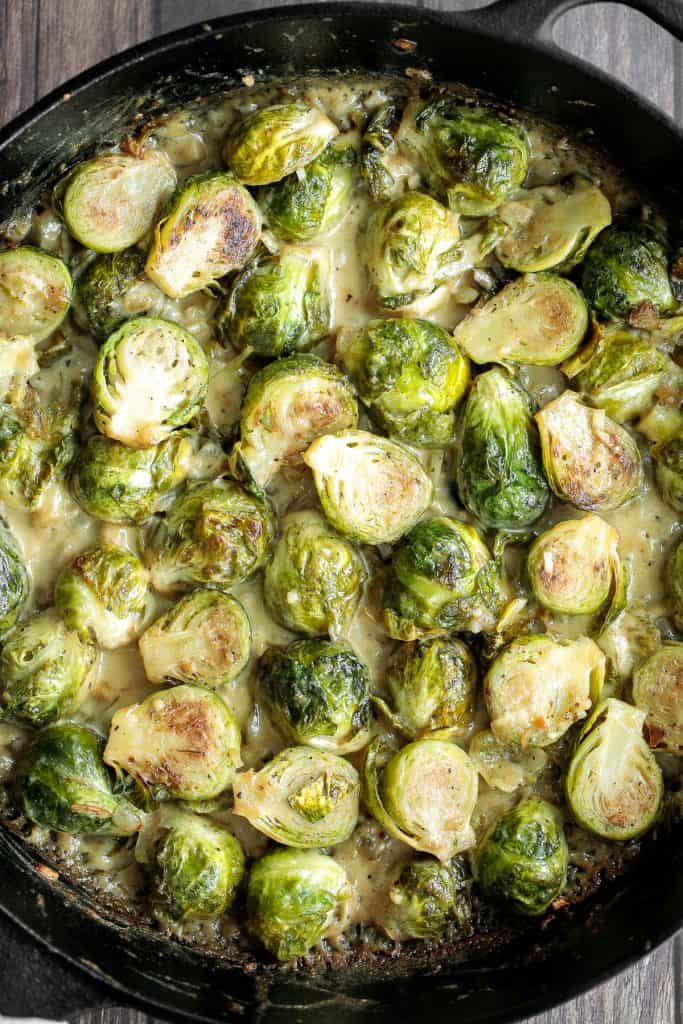 Apple Walnut Salad with Balsamic Vinaigrette
Throw together crisp apples, crunchy walnuts, and sweet cranberries for a taste of the holidays in this fall apple walnut salad with homemade balsamic vinaigrette.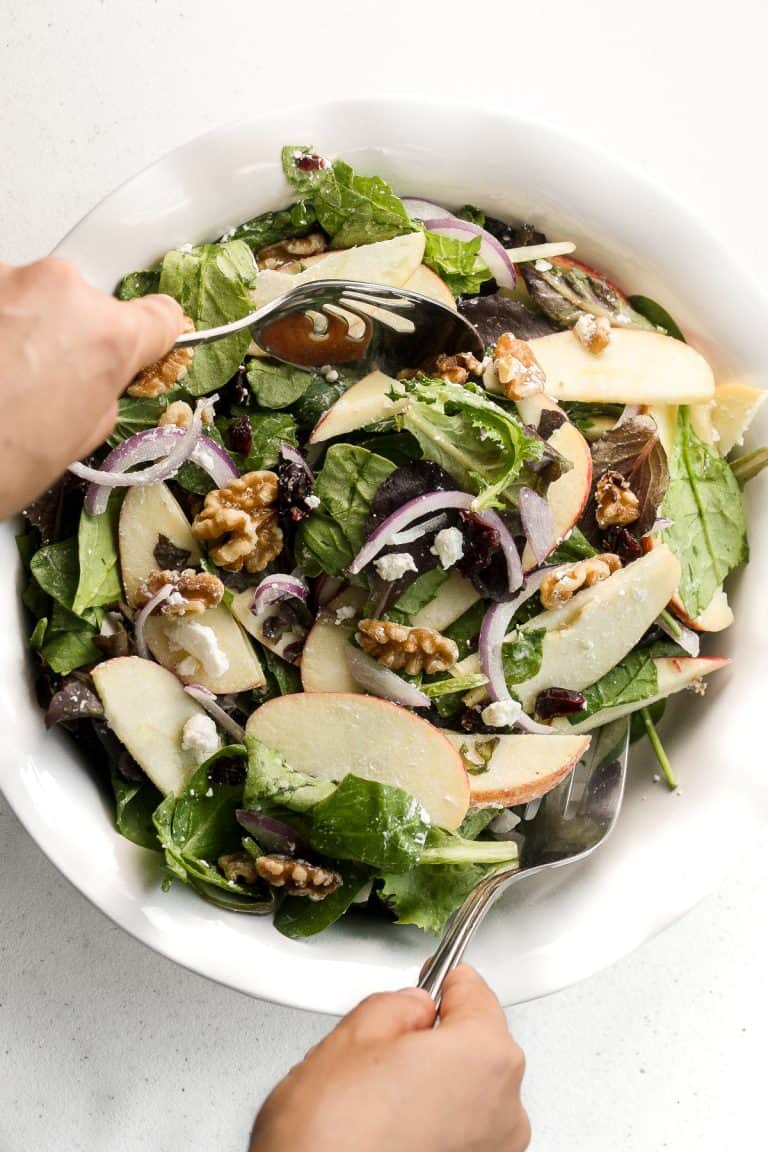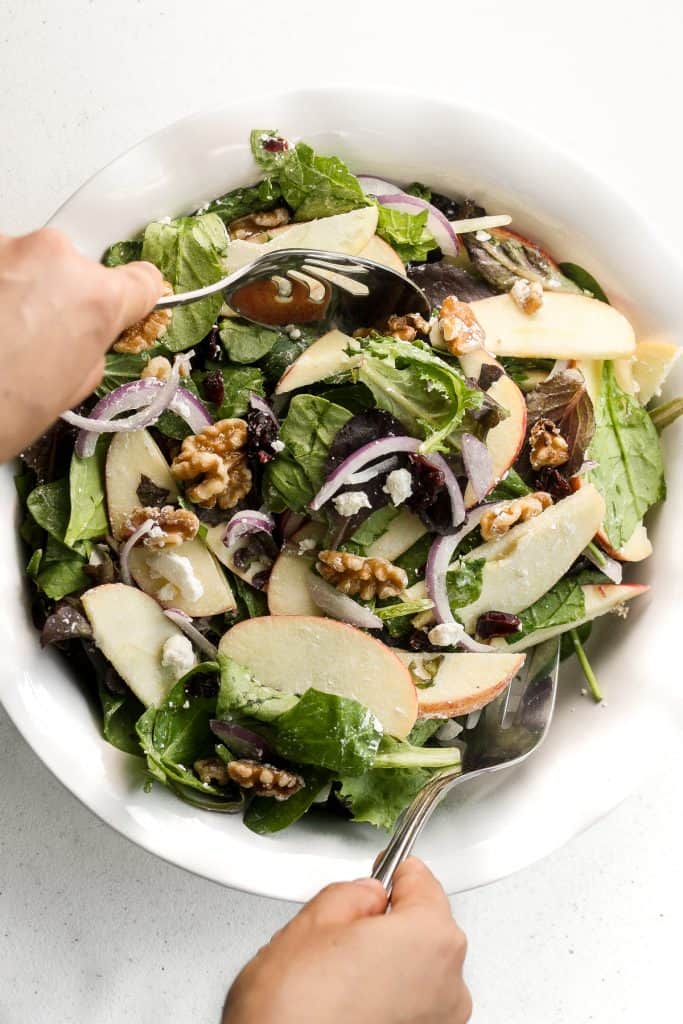 Buttery sautéed garlic mushrooms are silky smooth with an incredible caramelization and earthy rich flavour. A simple side dish in under 15 minutes.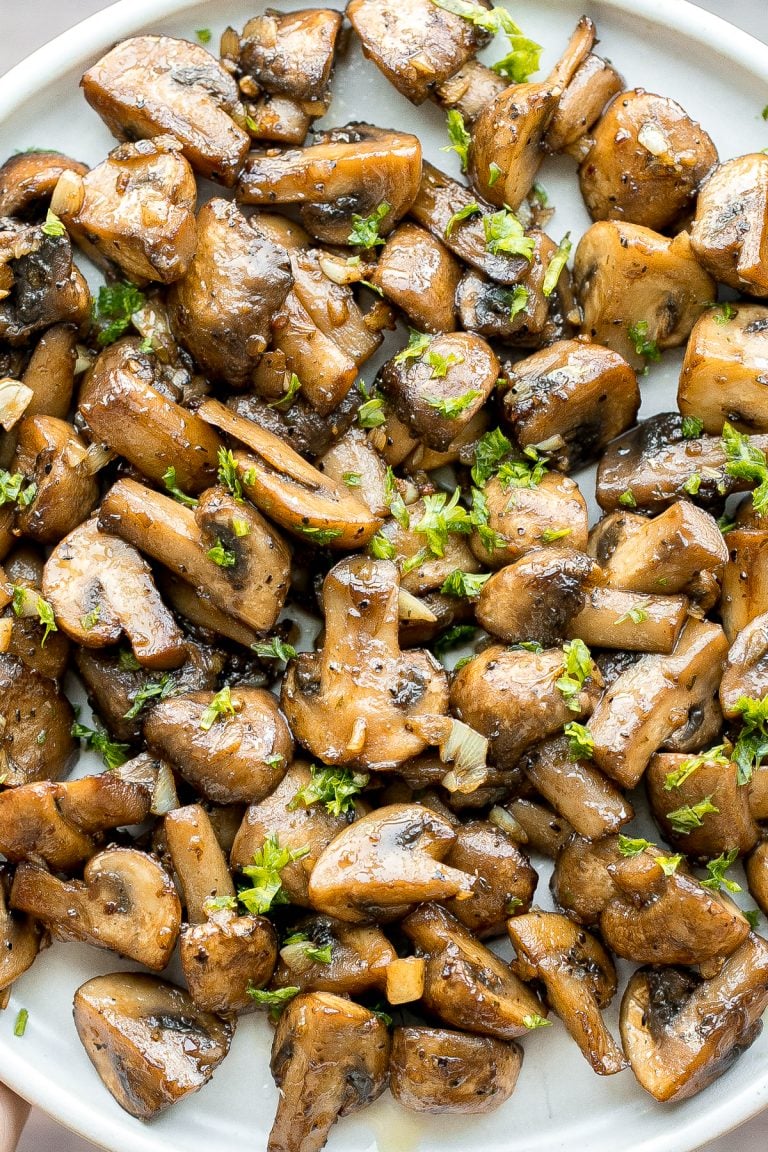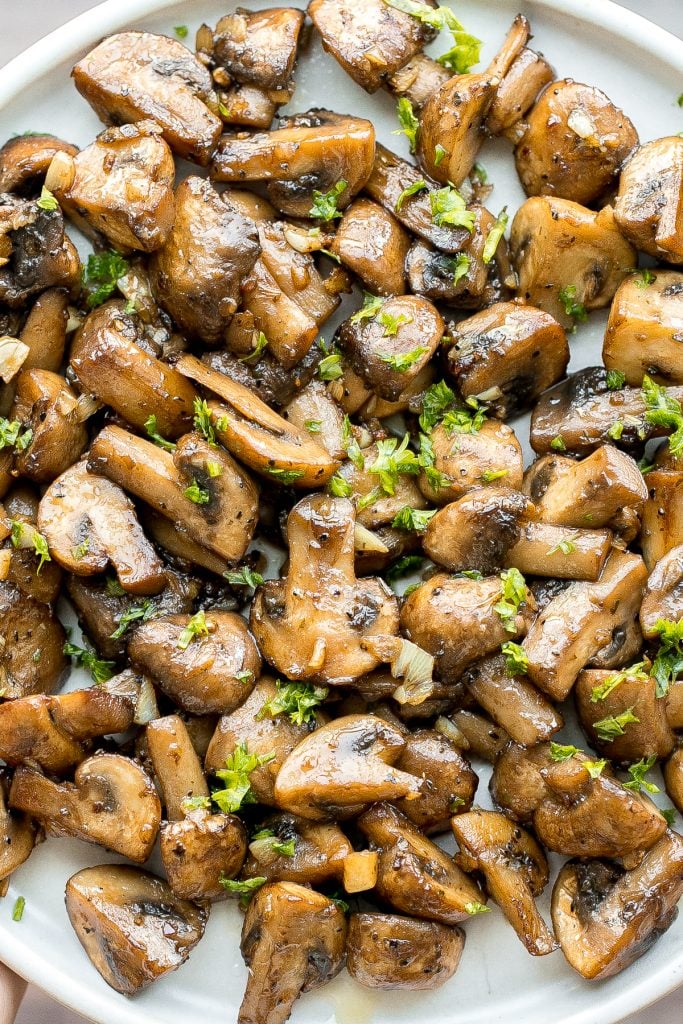 Easy Ham and Potatoes Au Gratin
Easy creamy ham and potatoes au gratin is a great way to use leftover ham with tender sliced potatoes and a cheesy béchamel sauce. The best comfort food.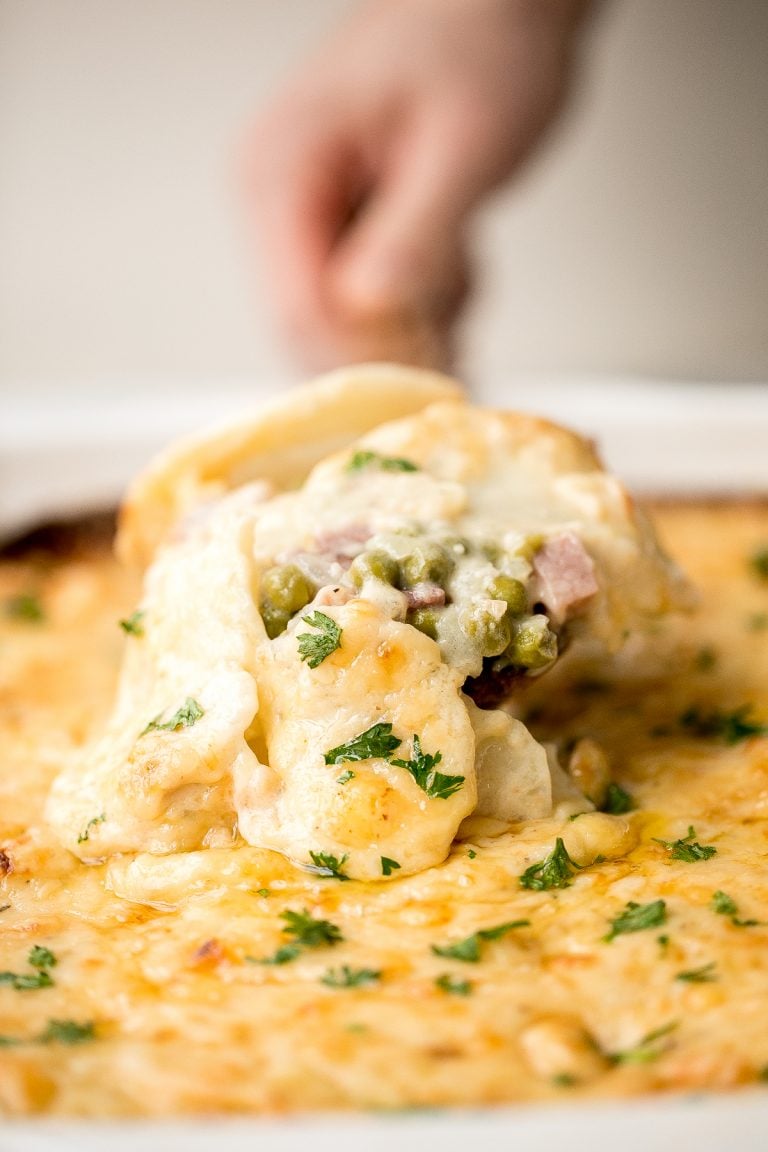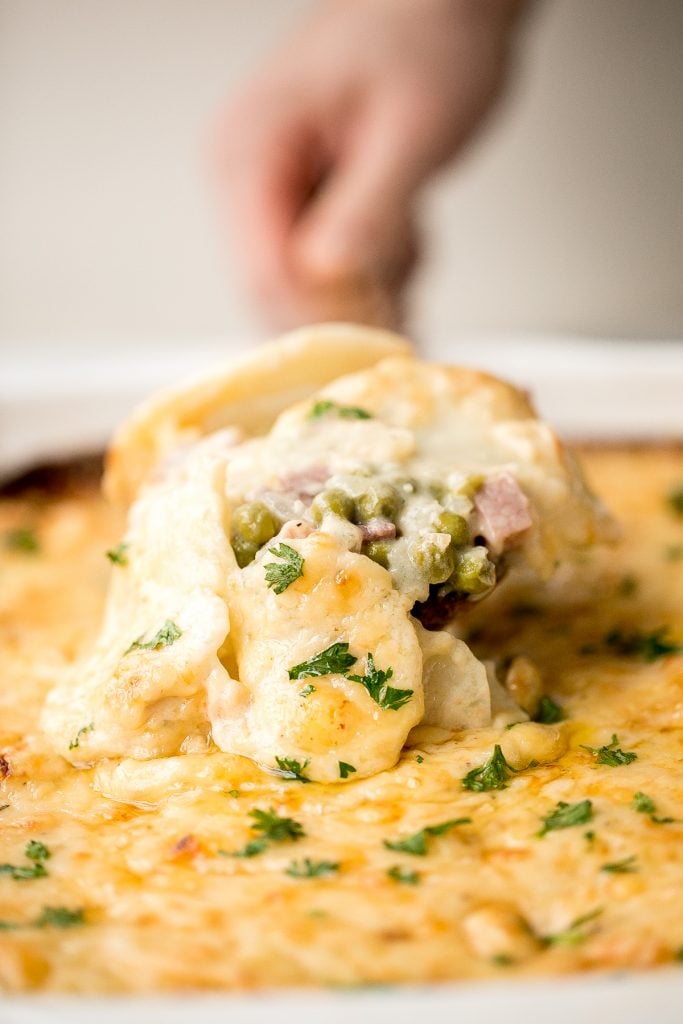 Honey Balsamic Brussels Sprouts
Easy honey balsamic Brussels sprouts are a sweet savory side dish that's roasted until tender and caramelized, and coated in a delicious flavourful glaze.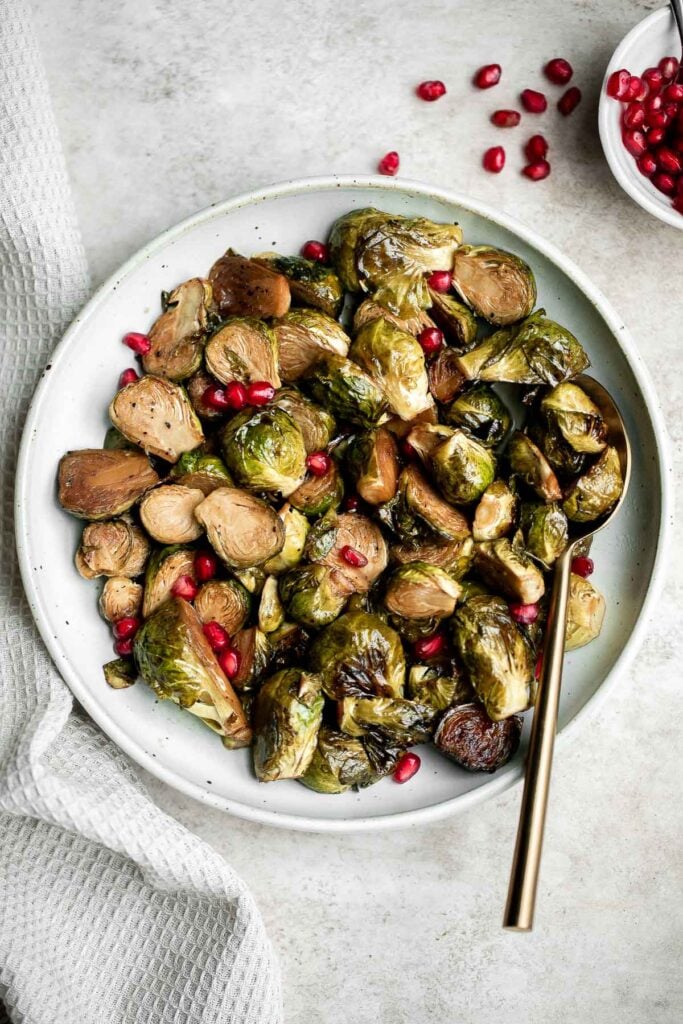 Quick and easy, 90-minute cheesy garlic dinner rolls are soft and fluffy, buttery and garlicky, and full of cheese inside. The perfect side for dinner.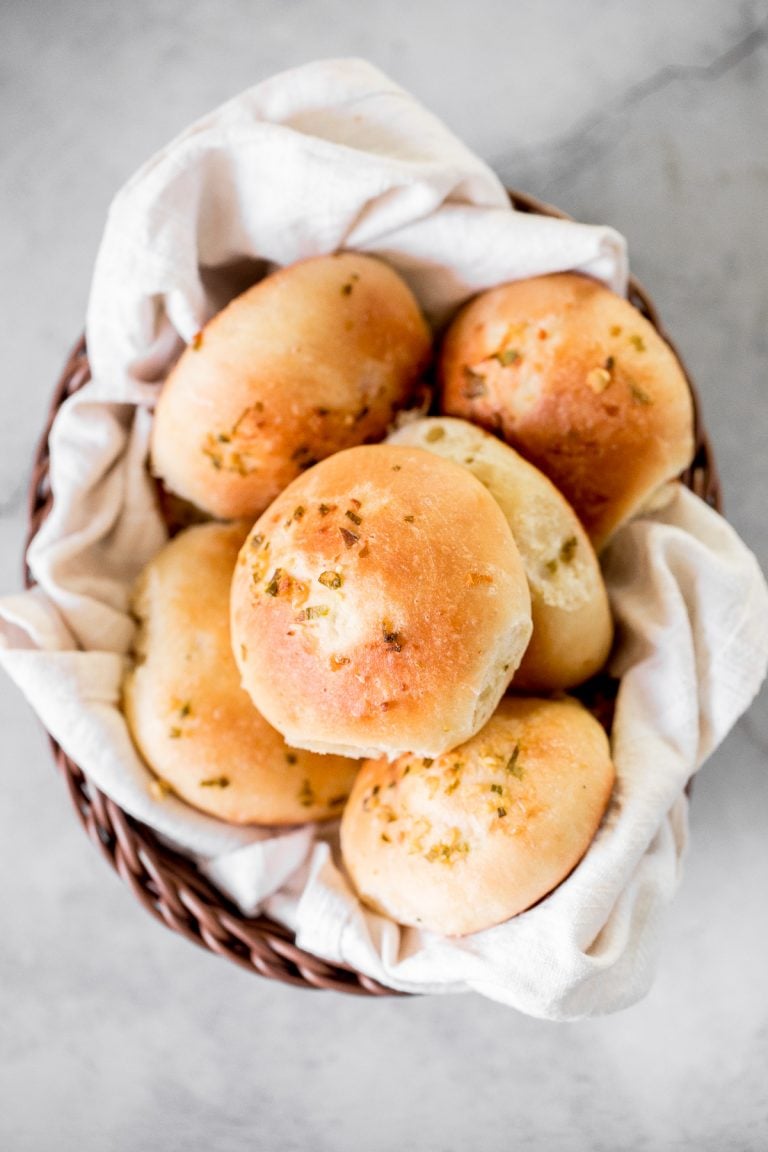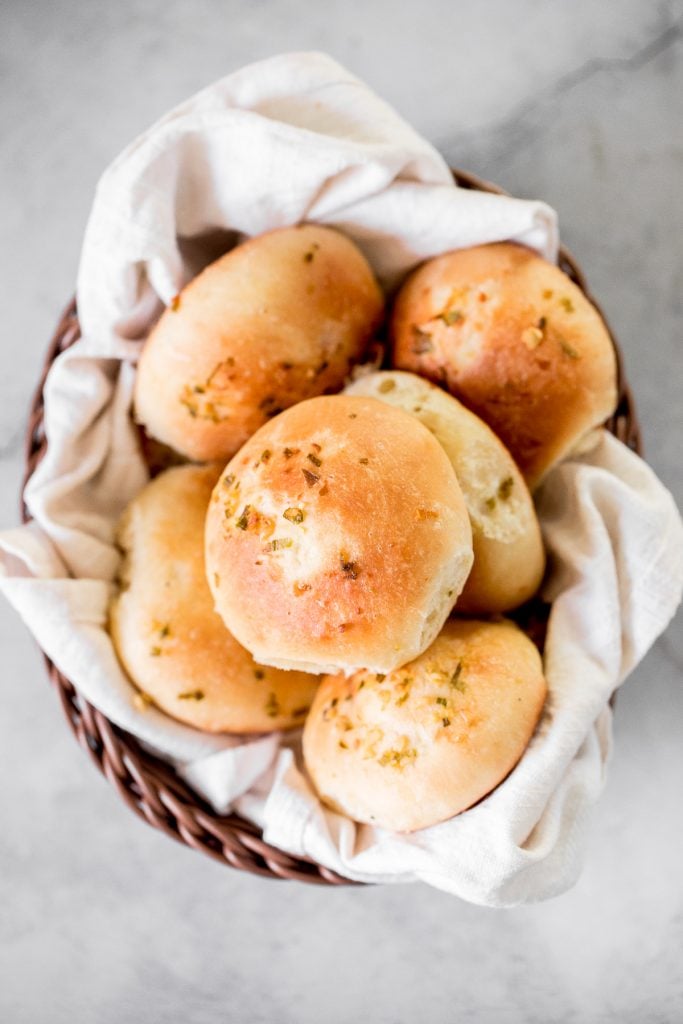 Creamy Garlic Mashed Cauliflower
Craving a big serving of mashed potatoes but with a quarter of the calories? Now you can with creamy garlic mashed cauliflower. Ready in just 20 minutes.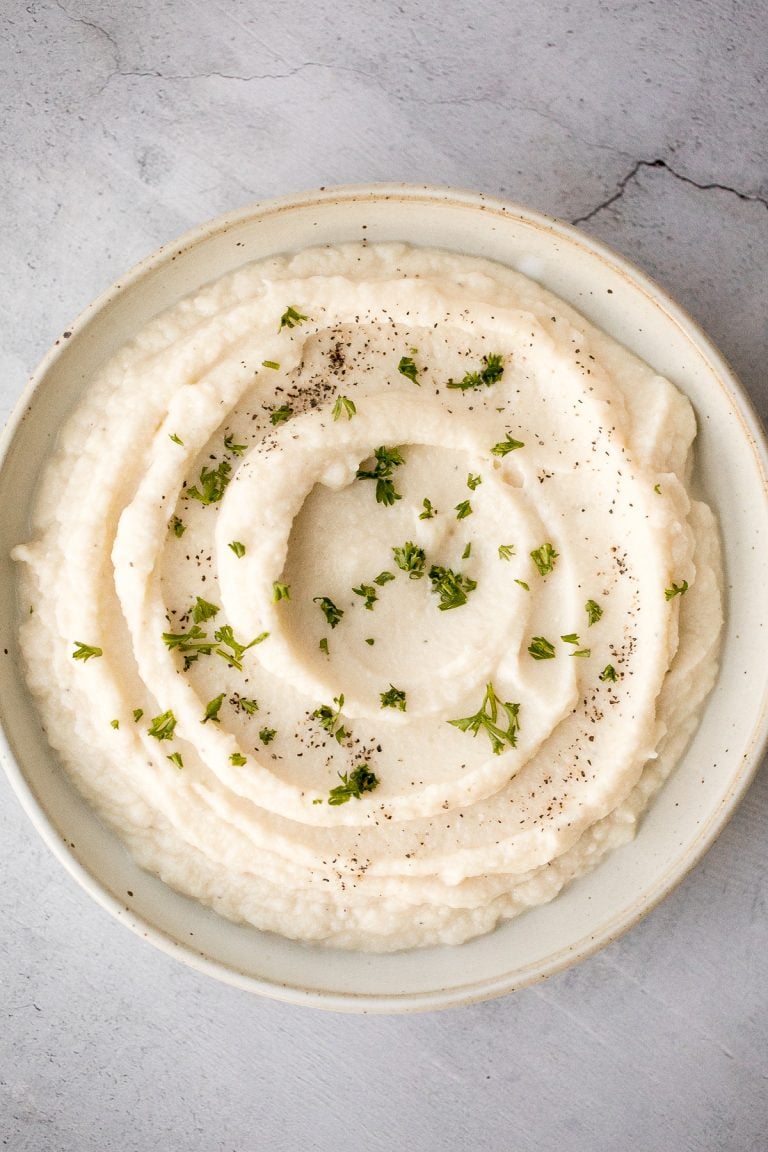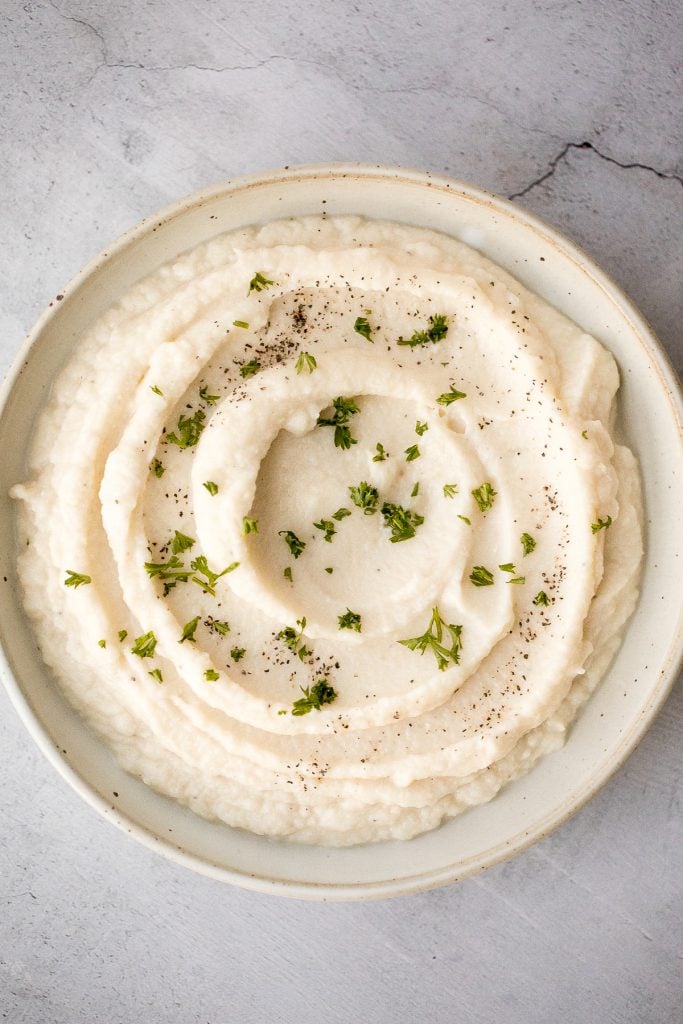 Fall Harvest Salad with Butternut Squash and Apple
Fall harvest salad with roasted butternut squash and apple is the only salad recipe you need this fall or winter. It's healthy, wholesome, and nourishing.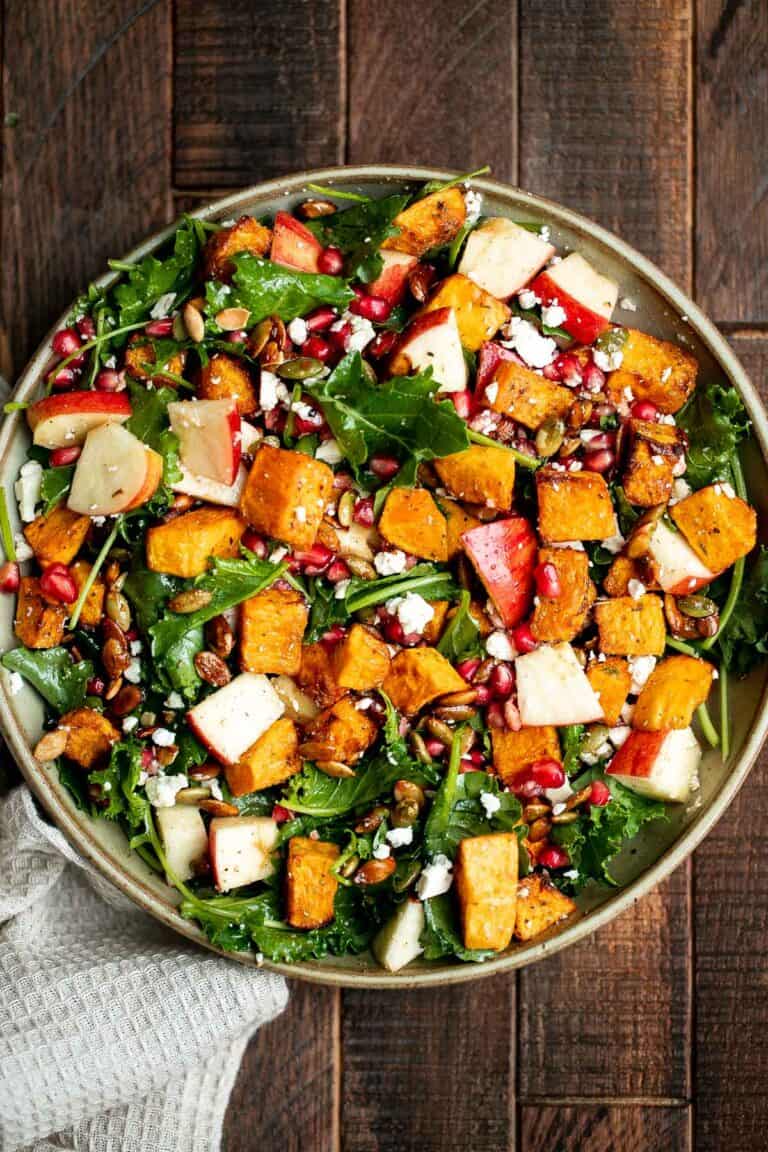 Crispy leaf potatoes are a delicious potato side dish made with layers of buttery, sliced potatoes that crisp up when baked. The perfect side dish.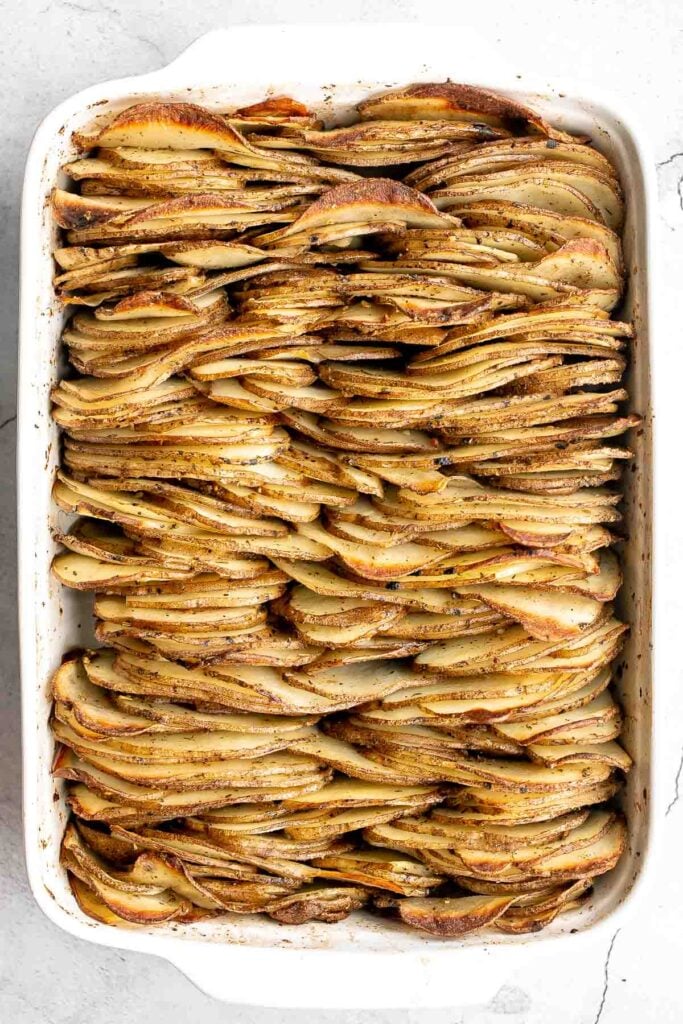 Sweet Potato Casserole with Pecans
Sweet potato casserole with pecans packed with tender sweet potatoes and a buttery crunchy pecan topping is the best fall side dish for Thanksgiving dinner.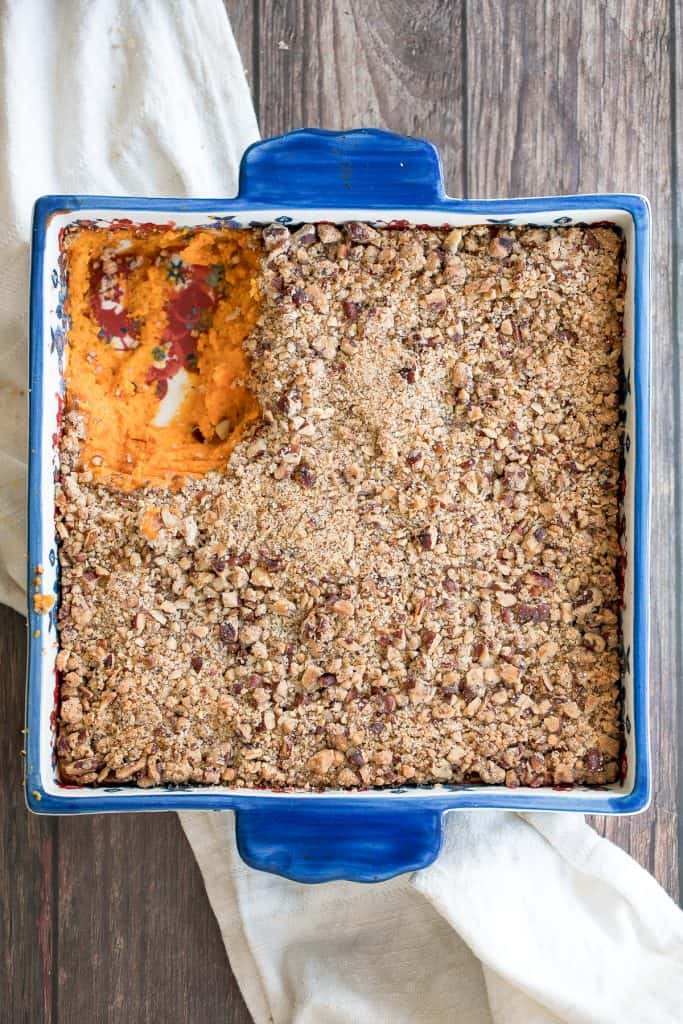 Easy vegetarian cornbread stuffing is the perfect make-ahead side dish to serve this Thanksgiving. So flavourful, moist and soft, yet crispy golden on top.
Green bean casserole is a classic holiday side dish packed with fresh green beans in a delicious creamy mushroom sauce, and topped with crispy fried onions.
Potato Galette with Arugula and Crème Fraîche
Potato galette with arugula and crème fraîche is a rich, light, and delicious savoury tart to serve for breakfast, lunch, or dinner. A total crowd-pleaser.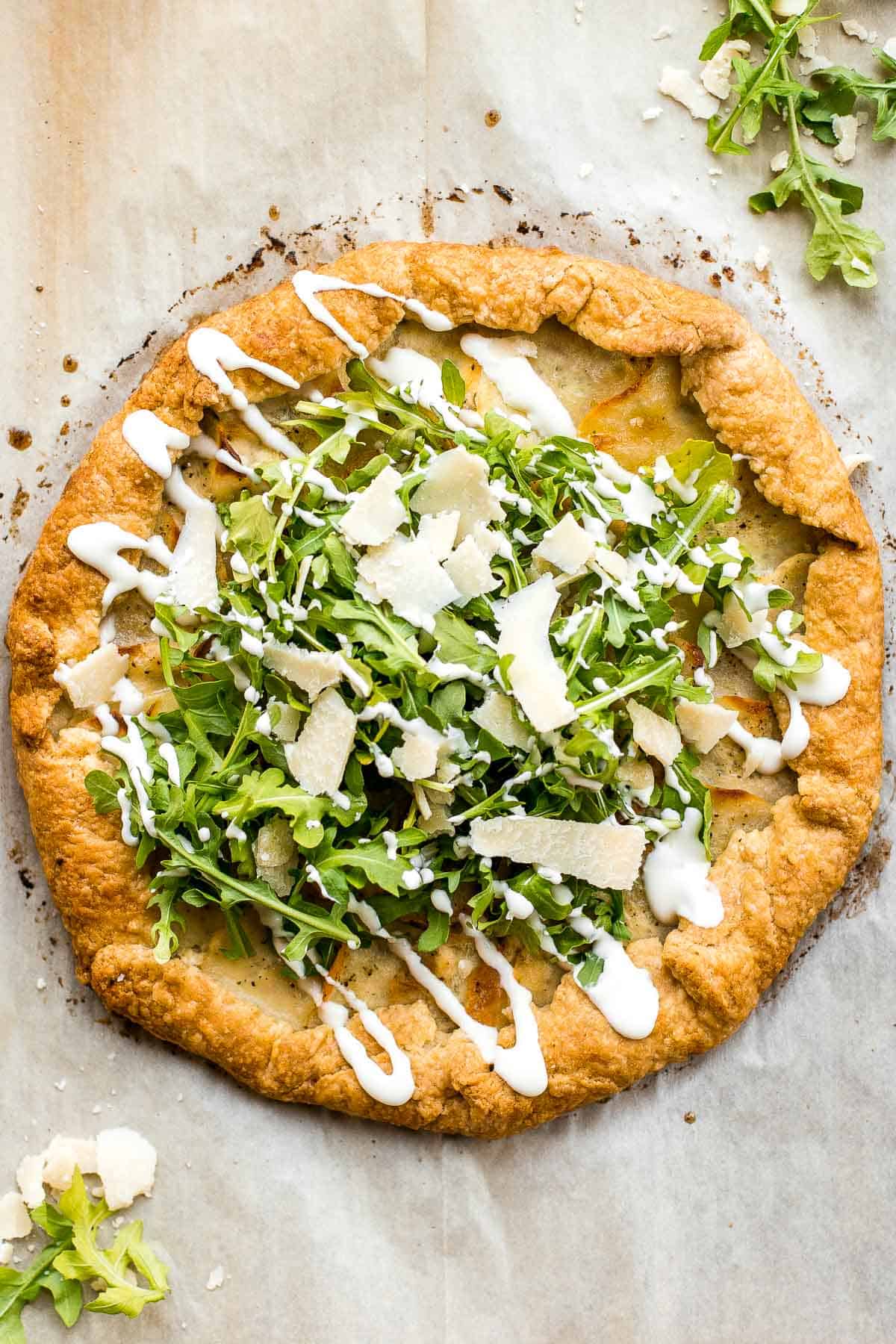 Rich and creamy potatoes au gratin is the ultimate comfort food made with sliced potatoes, cheese, and milk. It's the perfect side dish for the holidays.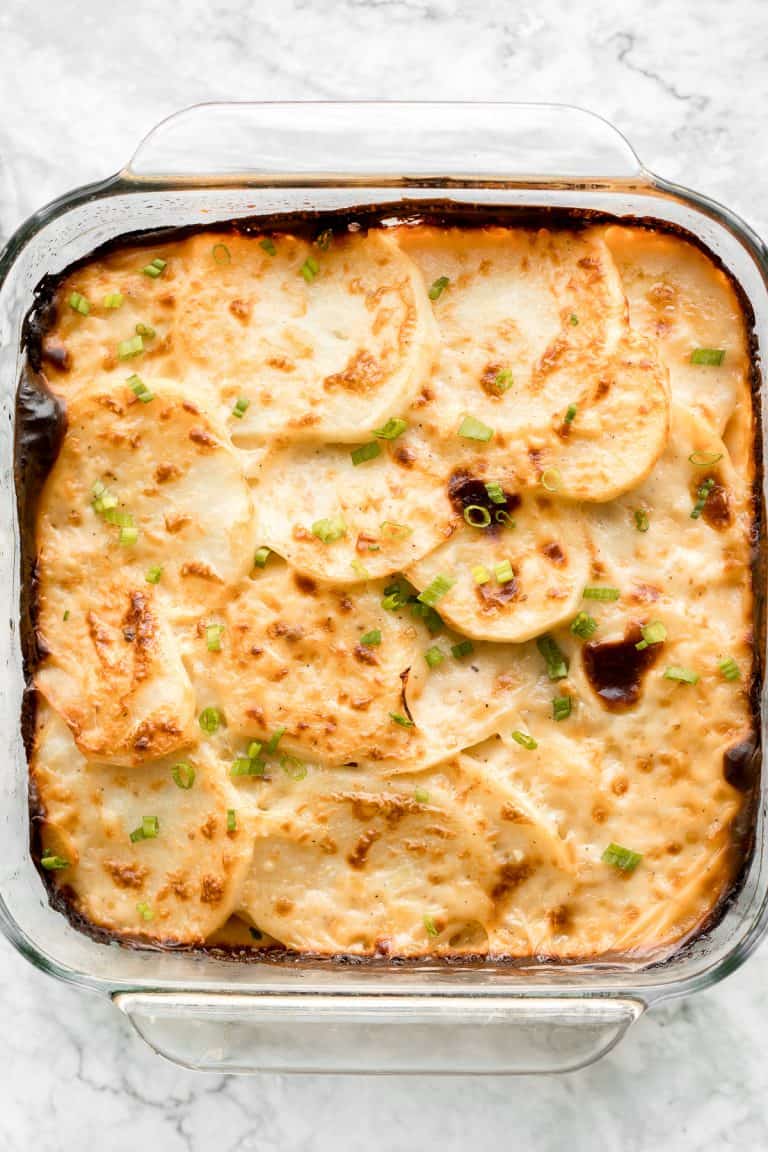 Flaky, fluffy, buttery, and soft, these easy homemade biscuits come together with only a handful of ingredients you already have at home. Perfect to serve with your holiday meal.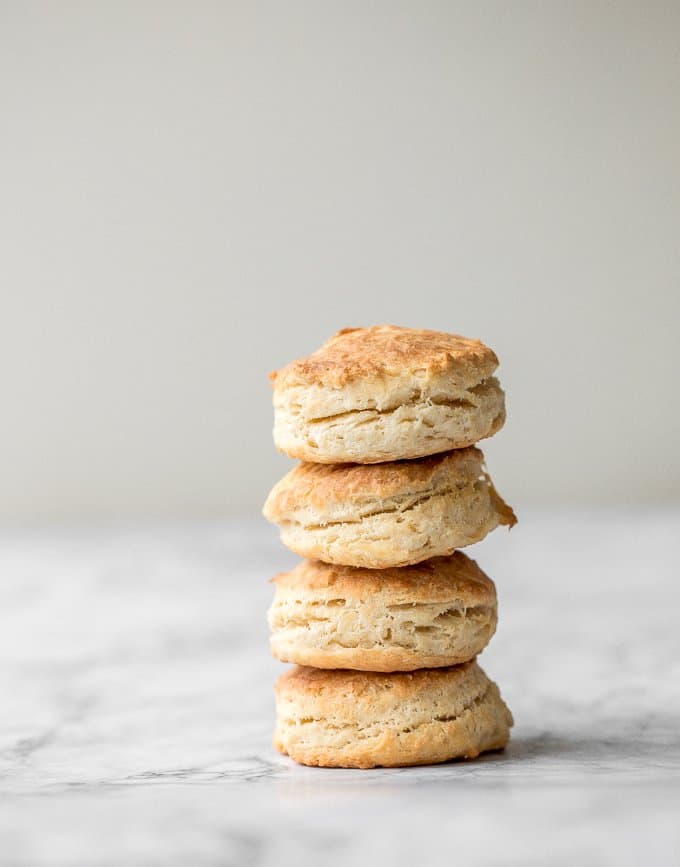 One Pan Roasted Harvest Vegetables
One pan roasted harvest vegetables with butternut squash, brussels sprouts and baby potatoes is the best fall side dish. So easy to prep in just minutes.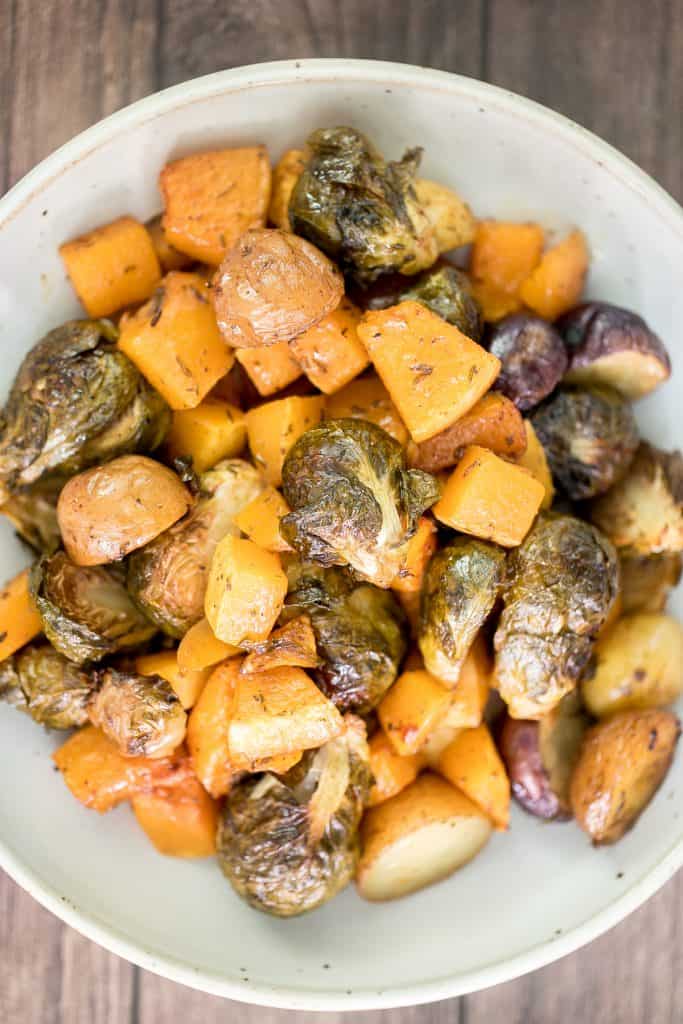 Creamed spinach is a rich, creamy, and delicious side dish to make this fall. Easy to make ahead and reheats well — perfect for Thanksgiving holiday dinner.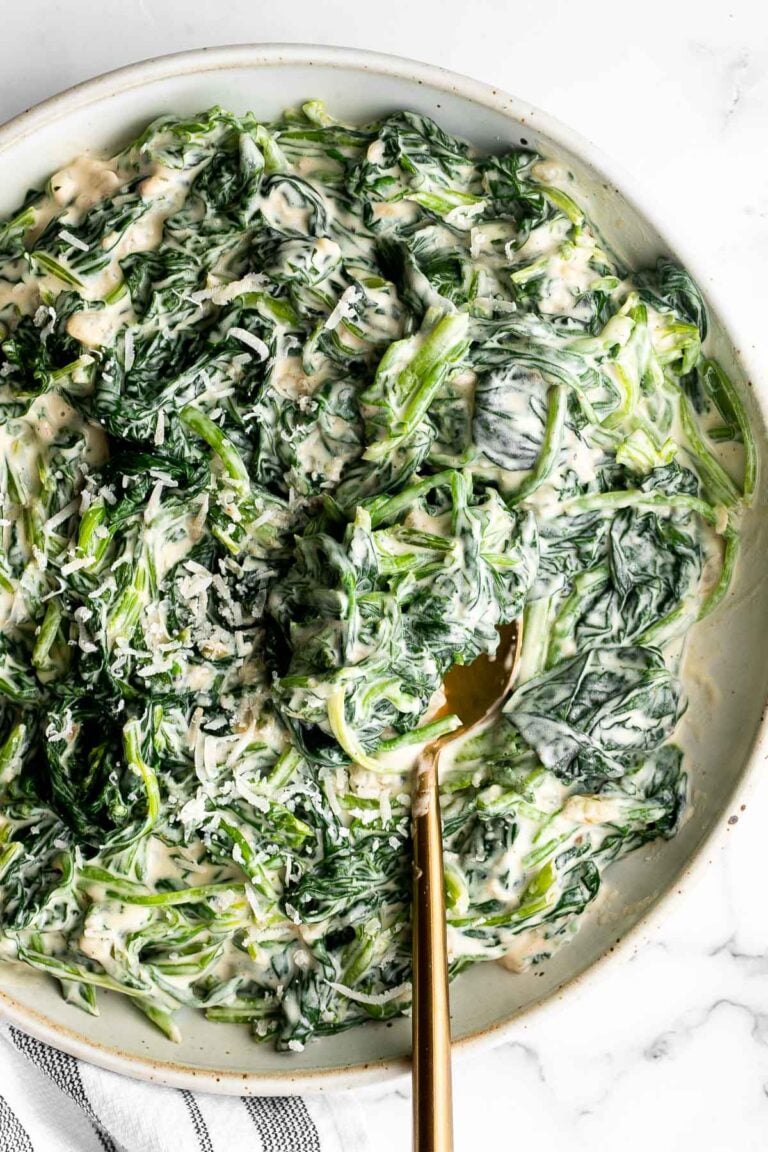 Easy Vegan Stuffed Bell Peppers
Easy vegan stuffed bell peppers are filled with brown rice, mushrooms, veggies, and seasonings, then baked for 40 minutes. It's a perfect side to a fancy holiday dinner.
Hasselback Potatoes with Garlic Herb Butter
Hasselback potatoes with garlic herb butter are perfectly crispy on the outside and tender and buttery on the inside, infused with garlic and rosemary.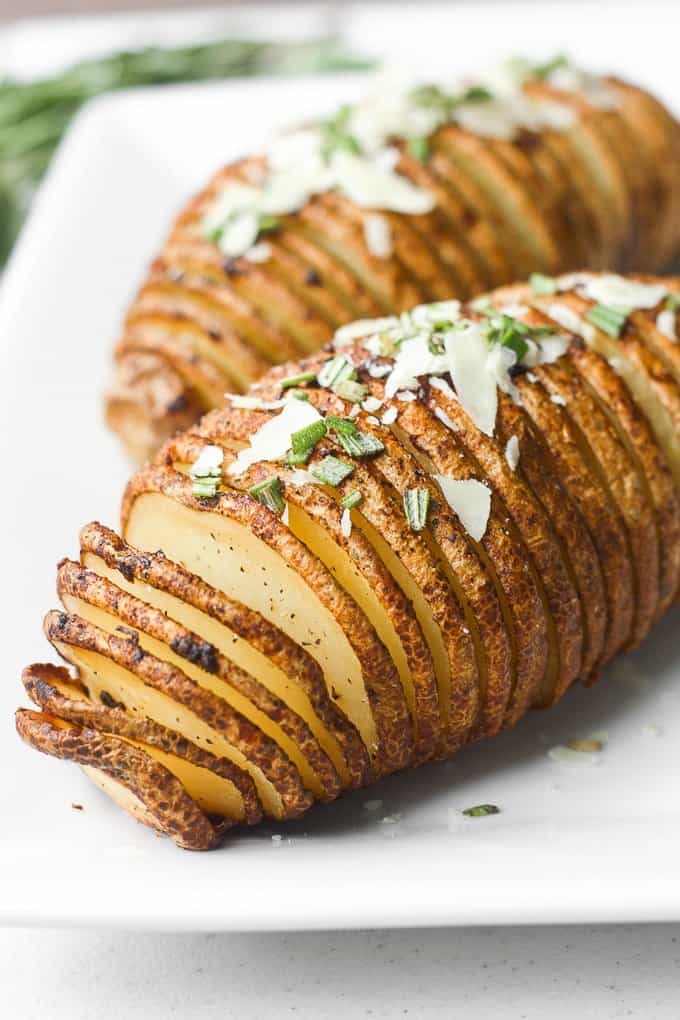 Pesto green beans is a simple side dish that is quick and easy to make in under 10 minutes, tossed in buttery toasted walnuts and pesto. So delicious.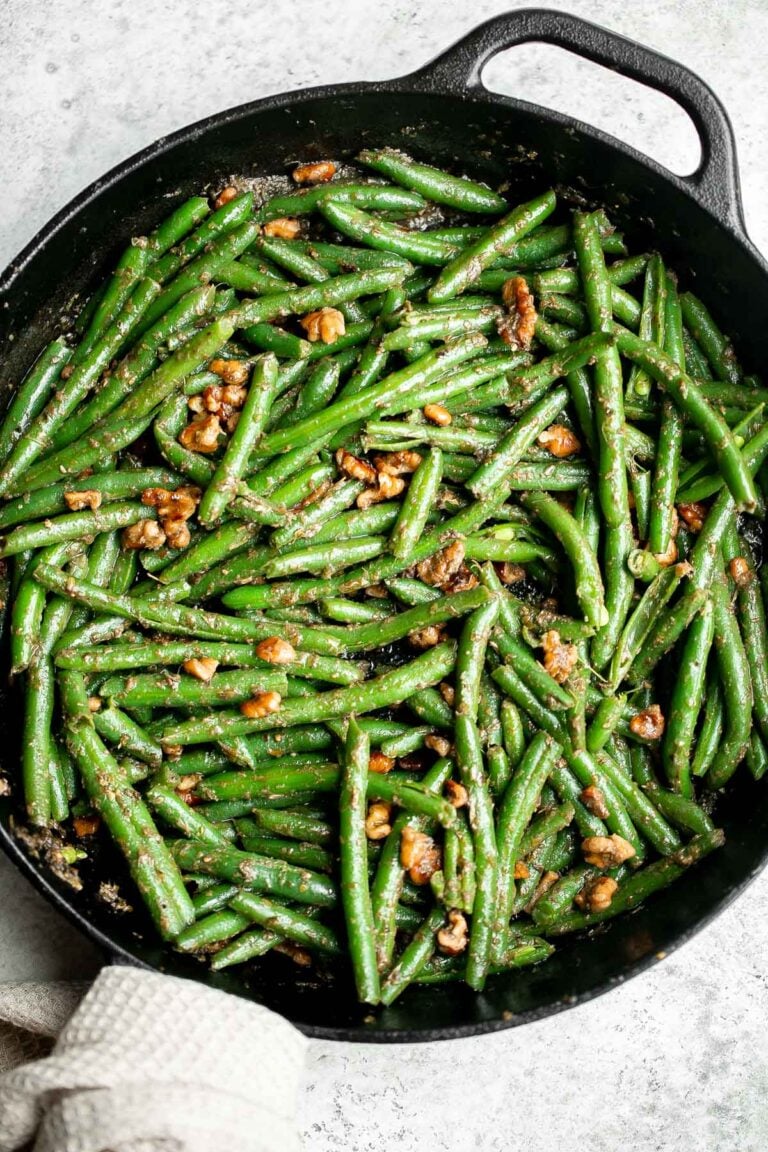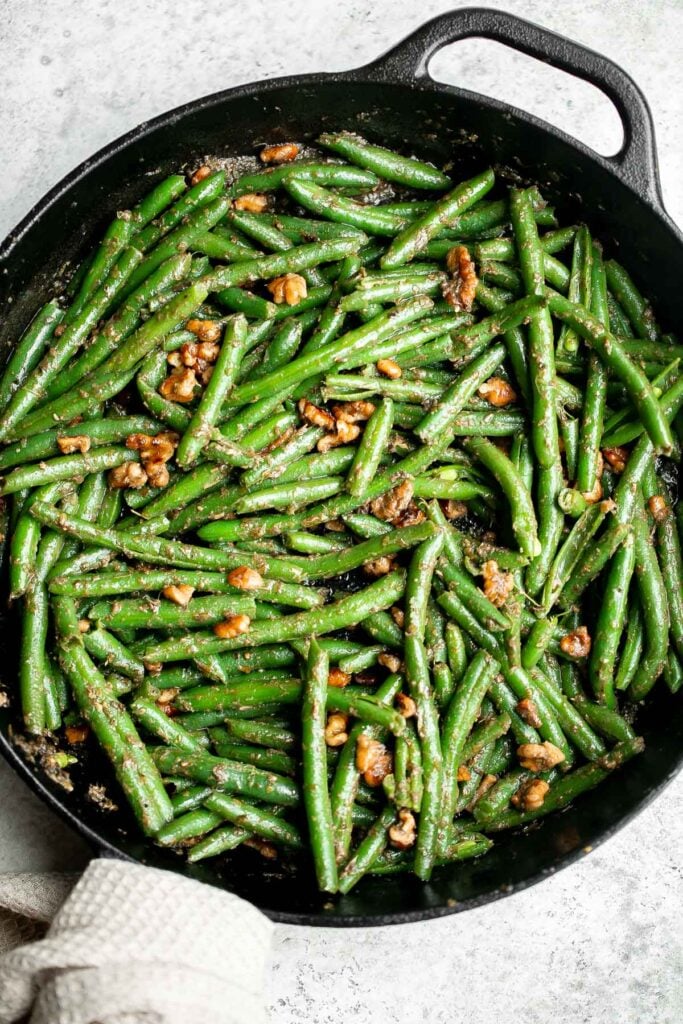 These crispy smashed potatoes are the perfect side dish. They're easy to make, crispy on the outside, tender and fluffy on the inside, and so flavorful.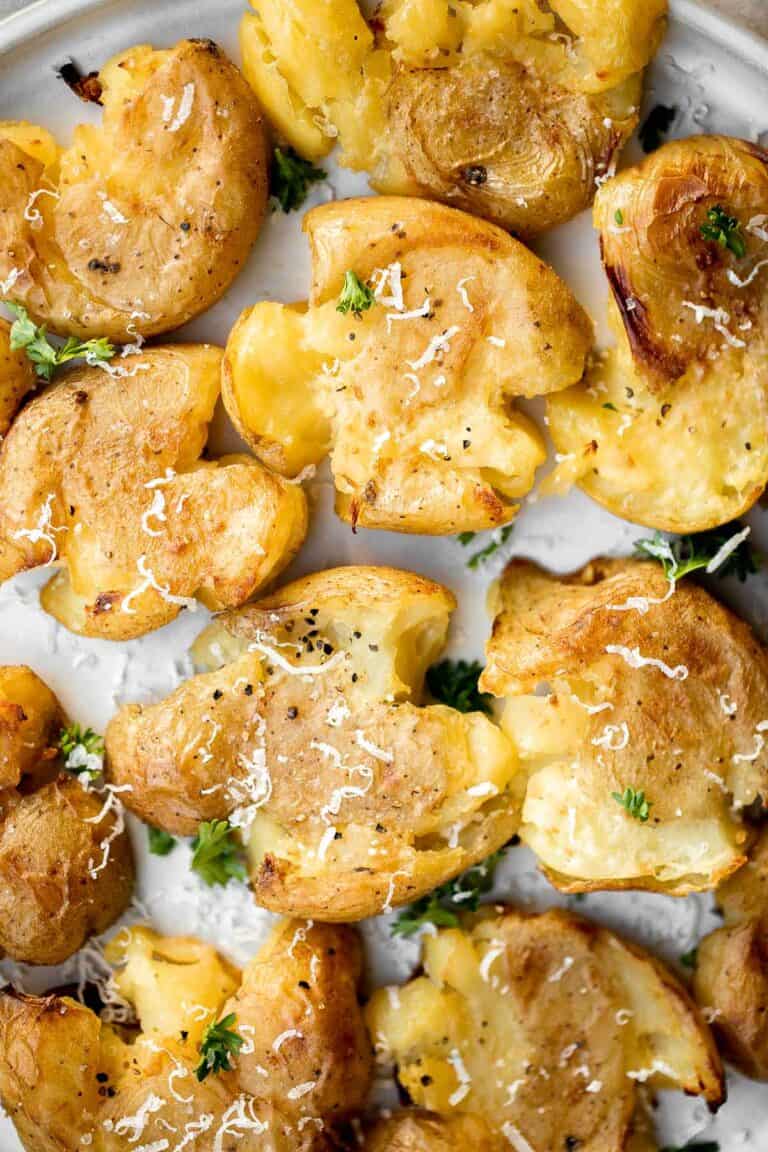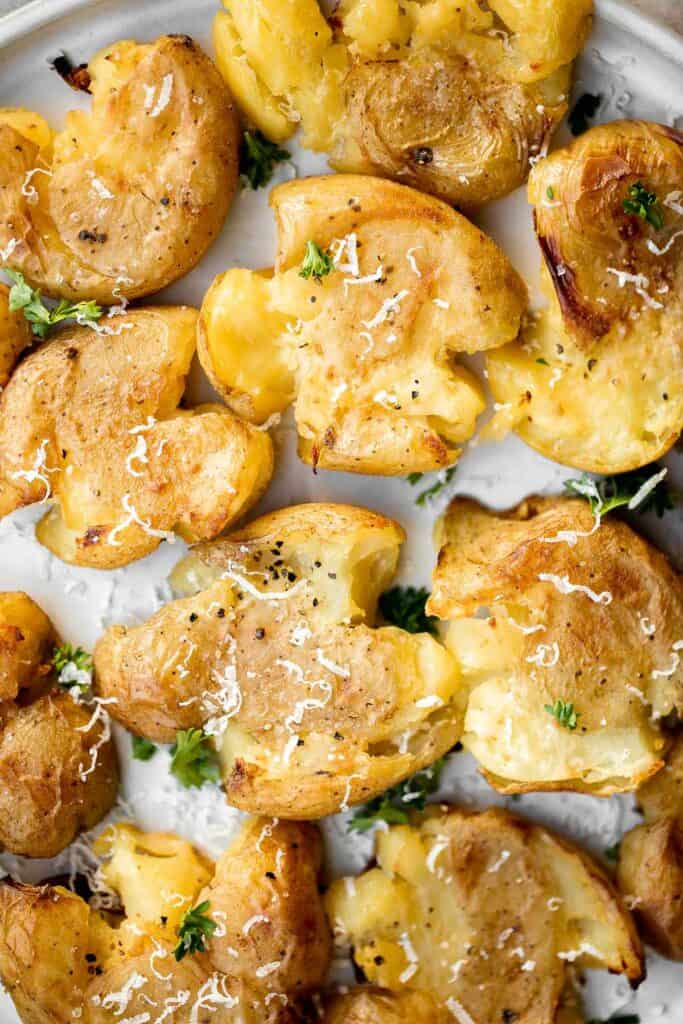 Flaky Garlic Cheddar Biscuits are a simple but delicious and flavorful no yeast bread that is ready for the oven with less than 15 minutes prep.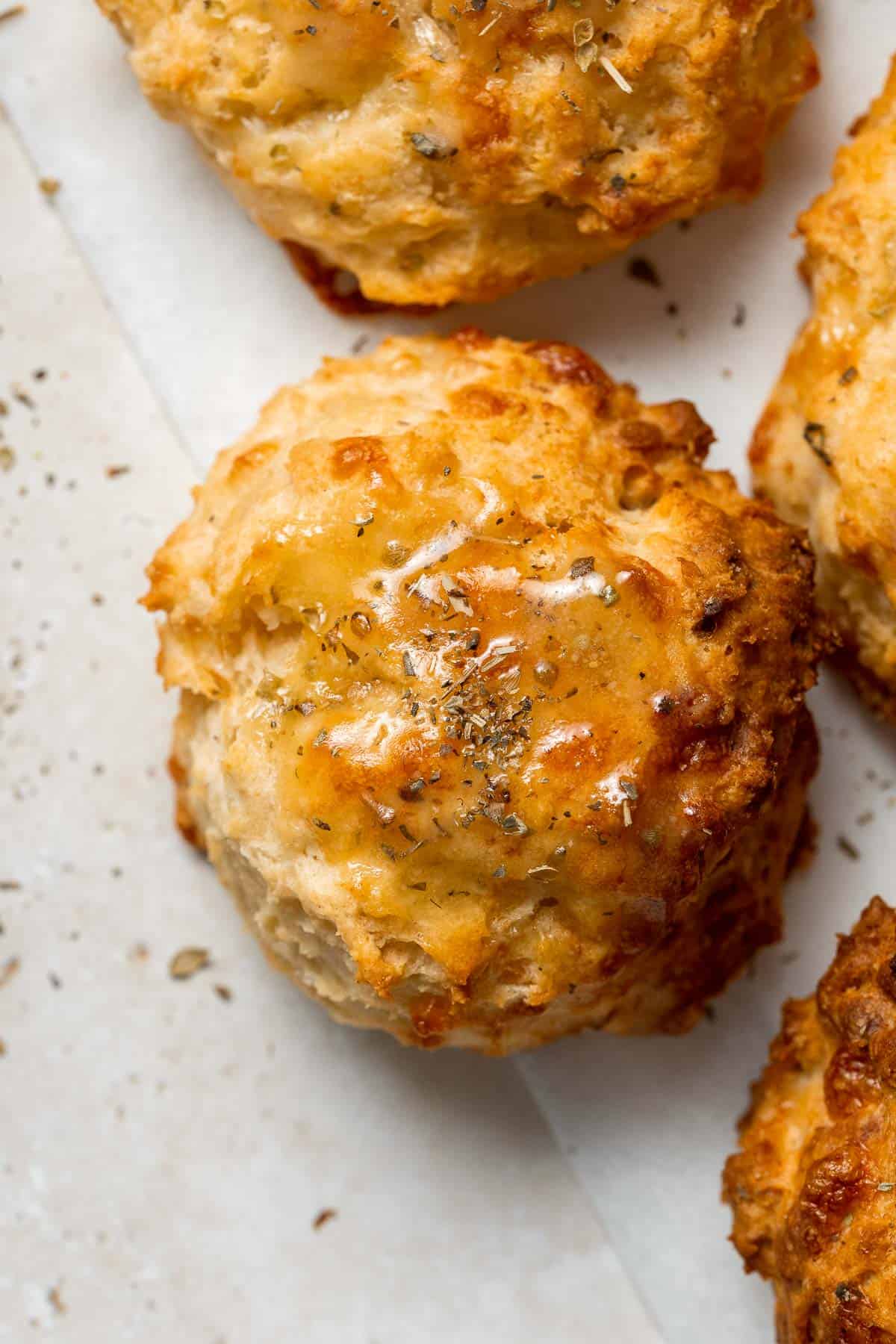 Creamy corn casserole is a comforting side dish that is creamy, savory, slightly sweet, and filling — a classic and traditional Thanksgiving holiday side.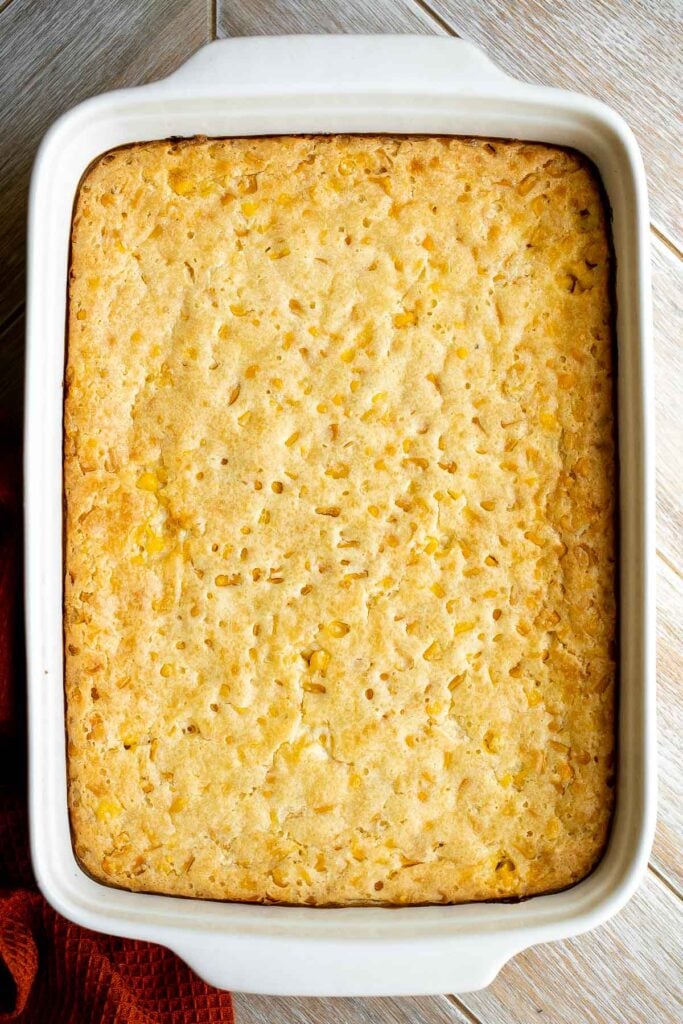 Parmesan Crusted Brussels Sprouts
Parmesan crusted Brussels sprouts are a quick, easy, delicious side dish that's perfectly crispy outside and soft and tender inside. Ready in 30 minutes.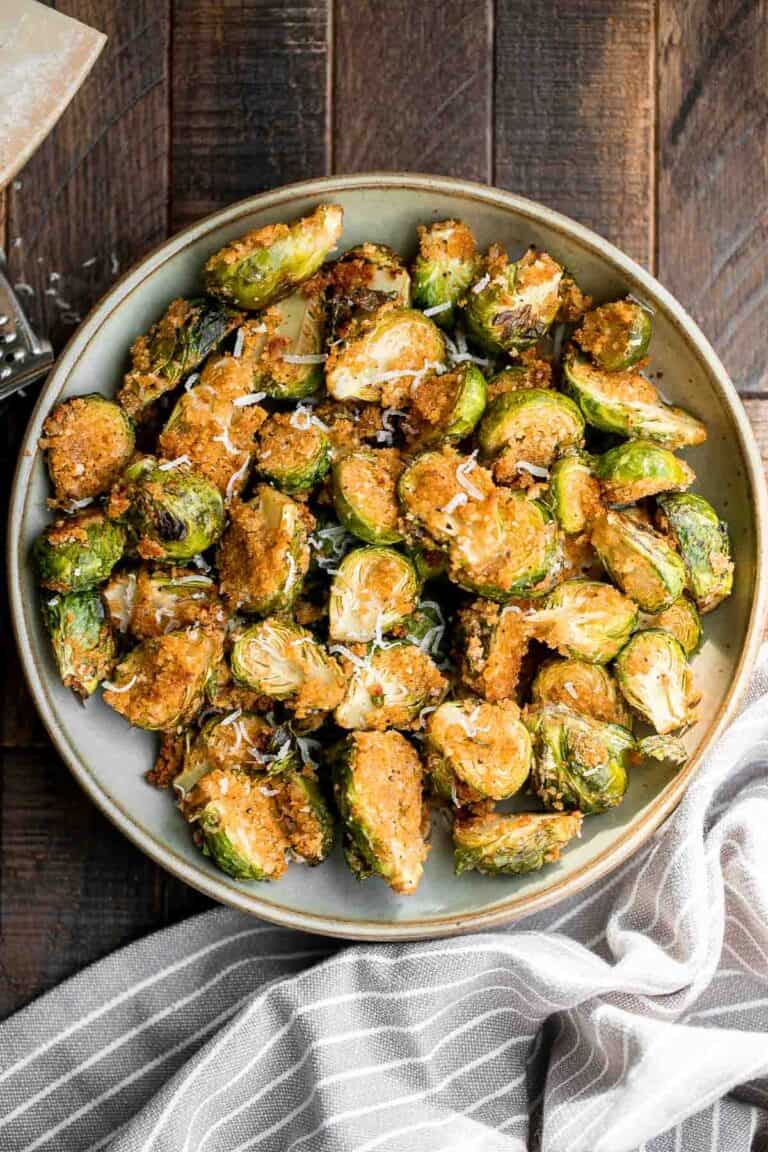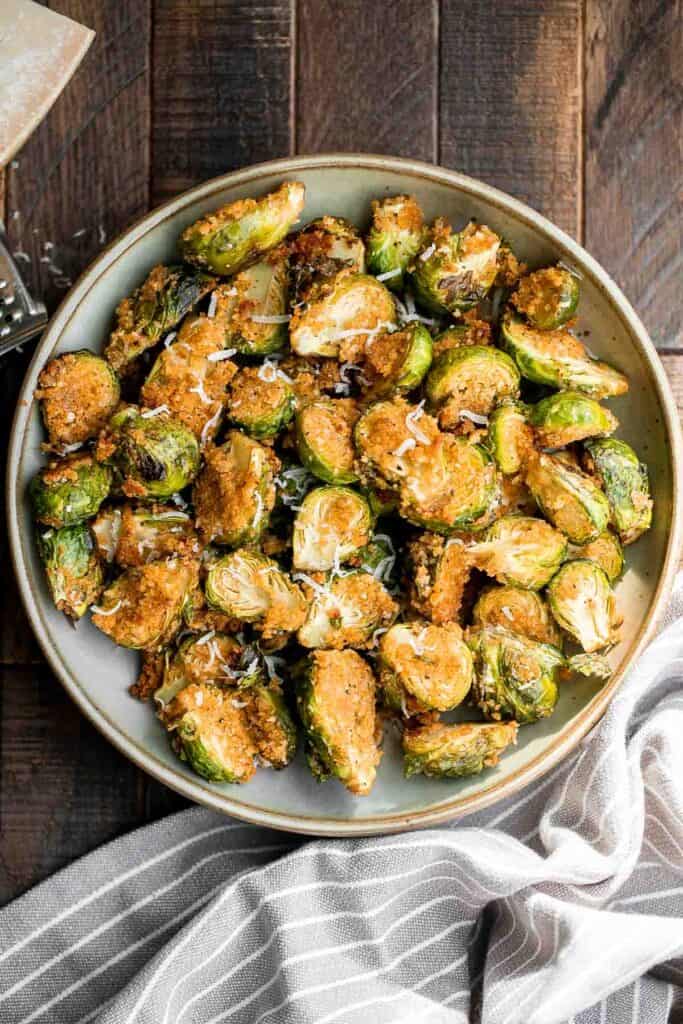 Winter Kale Salad with Apple Cider Vinaigrette and Spiced Pecans
Cozy winter kale salad with apple cider vinaigrette is easy to make with crispy apples, tangy goat cheese and crunchy spiced pecans in under 10 minutes.
Mascarpone mashed potatoes are creamy, smooth, and comforting. Classic mashed potatoes are given a twist resulting in a super silky and rich mash.
Flaky Cornmeal Cheddar Biscuits
Flaky cornmeal cheddar biscuits are simple, buttery, cheesy, and so delicious. These savoury biscuits with perfect golden tops are quick and easy to make.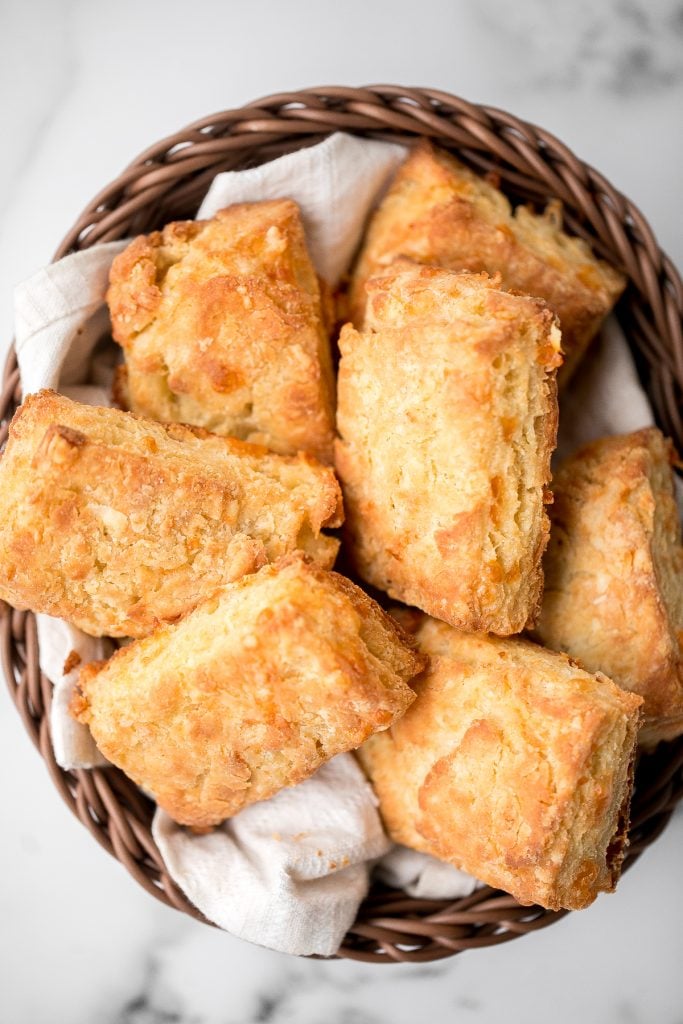 Spinach gratin is a rich and creamy side dish with a layer of crispy melty cheese on top. This fancy side is easy to make ahead and freezer-friendly.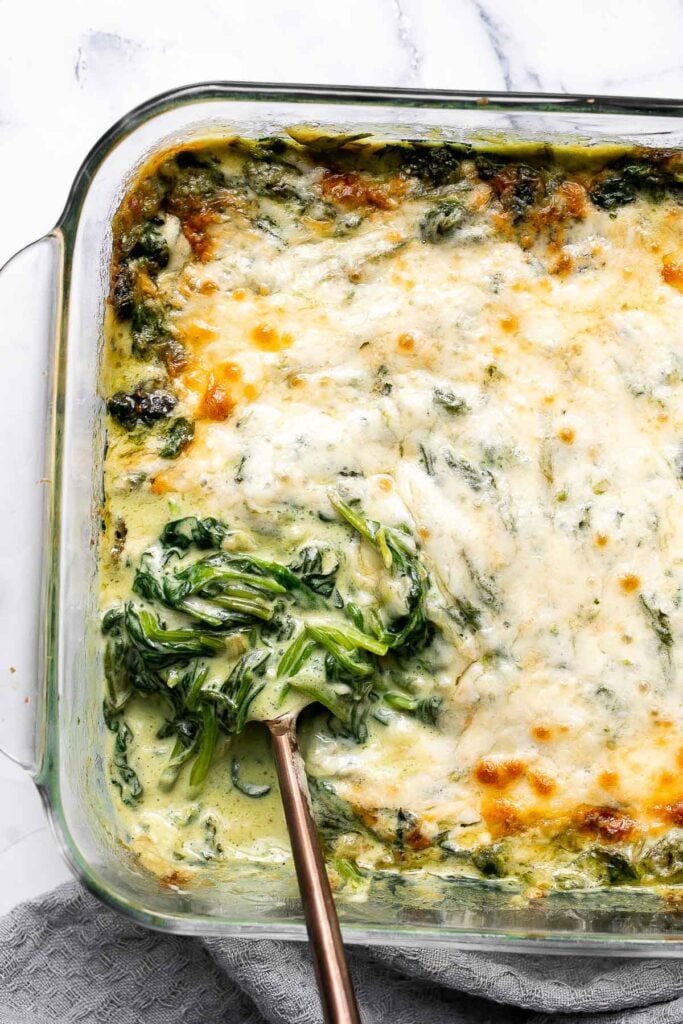 Roasted Brussels Sprouts Salad
Roasted brussels sprouts salad with creamy potatoes, crispy string beans, tender brussels sprouts, is tossed in a delicious homemade dijon vinaigrette.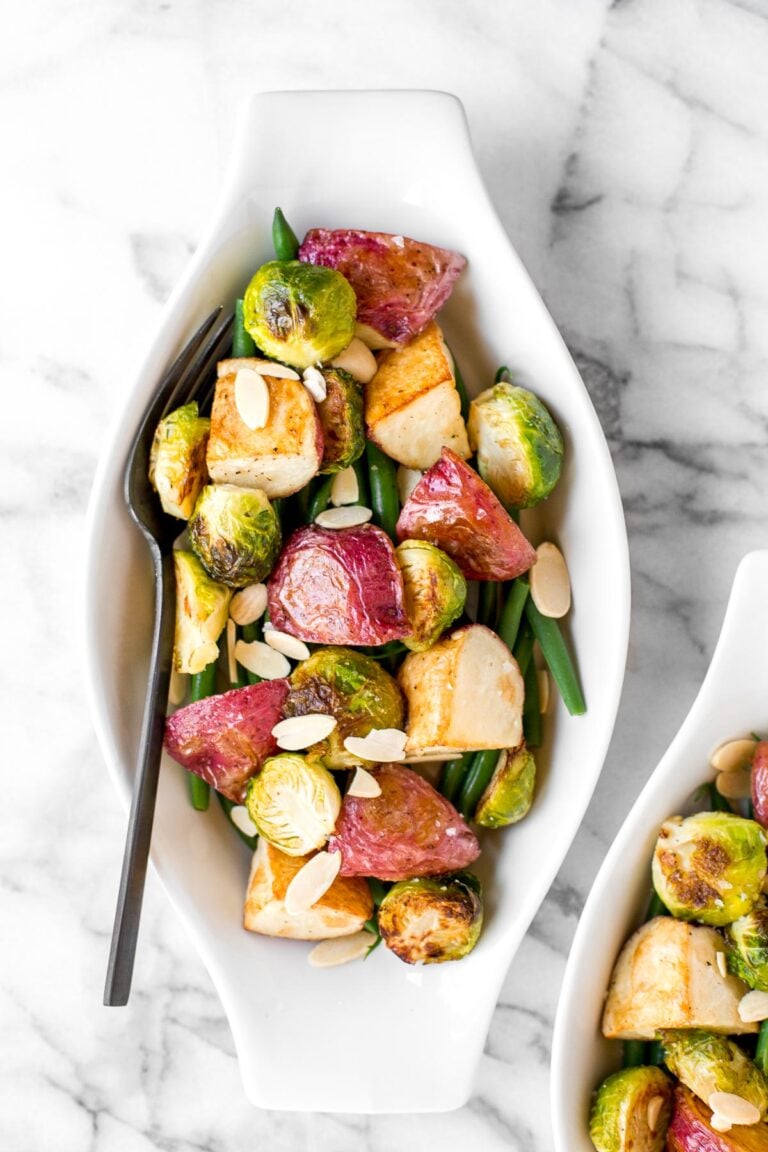 Brie mac and cheese takes traditional macaroni and cheese to the next level. It's creamy, comforting, delicious, and easy to make in about 30 minutes.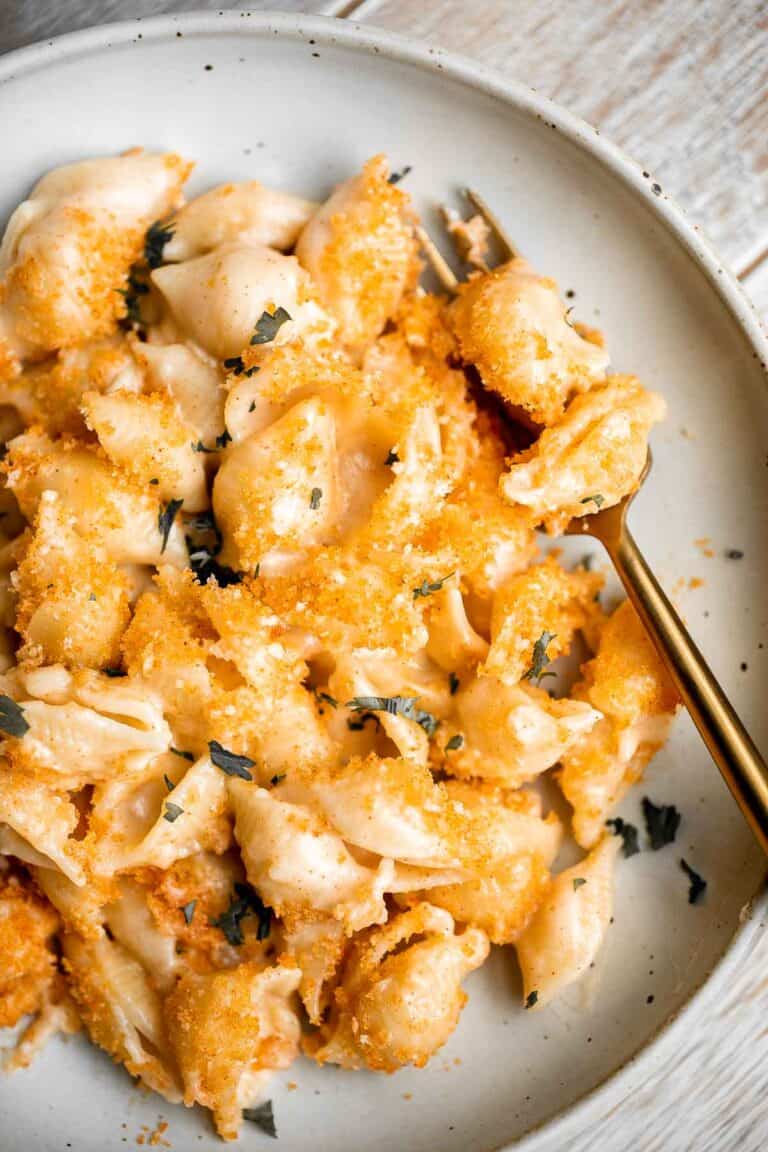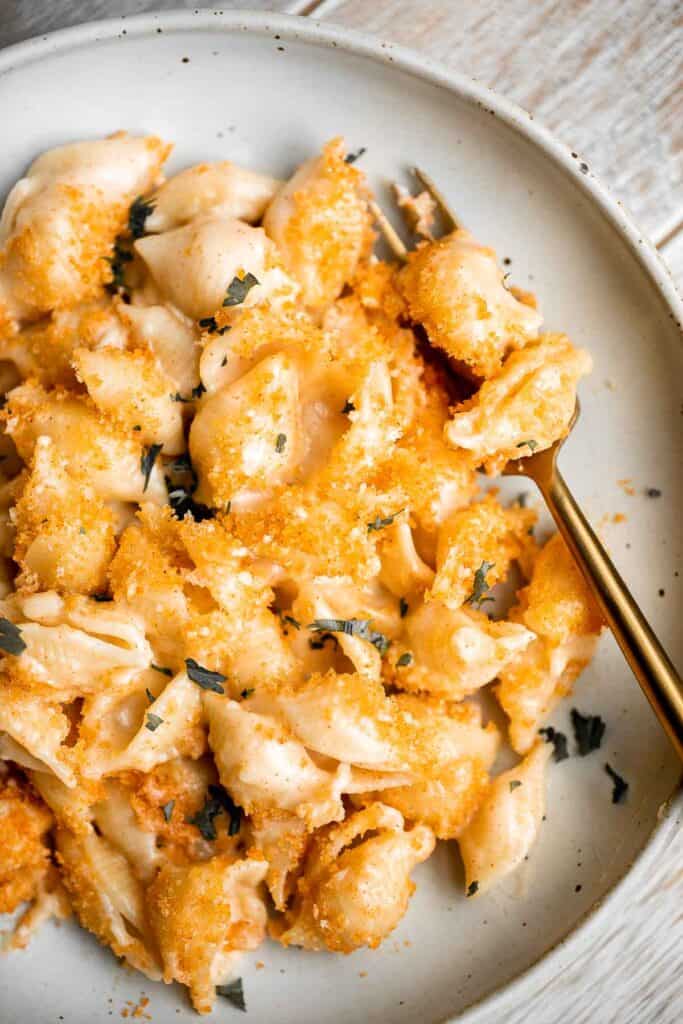 Crispy and tender, easy air fryer baby potatoes are a healthier take on a classic side dish without compromising taste or texture. Cooks in just 20 minutes.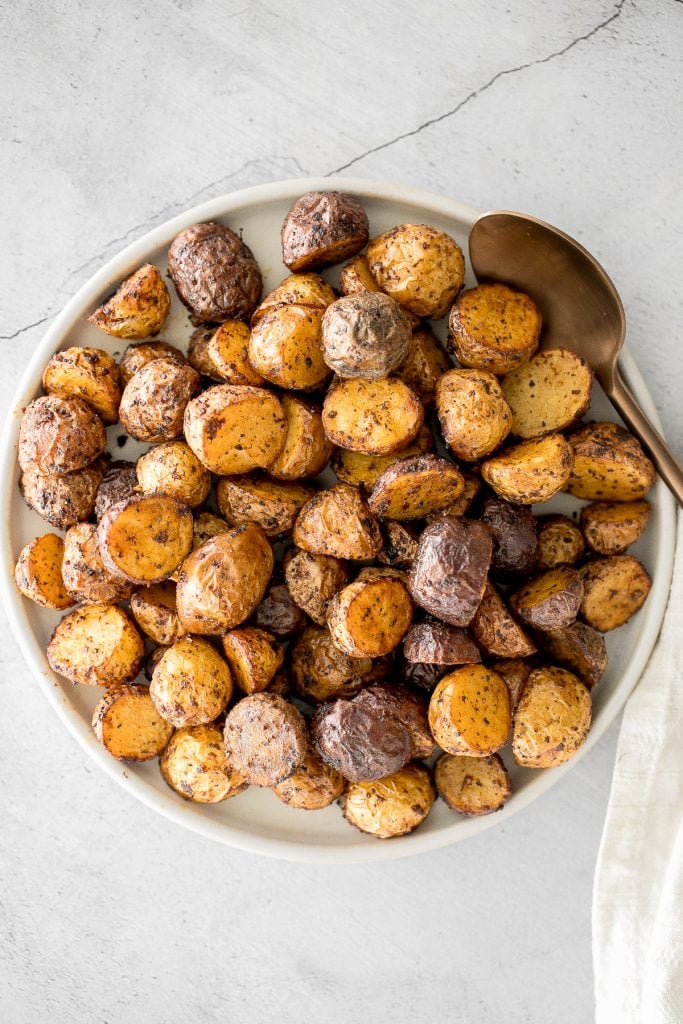 Garlic and Herb Roasted Carrots
Sweet and flavourful easy garlic and herb roasted carrots is the perfect side dish to your holiday dinner or your everyday weeknight dinner.
Sweet and savoury, buttery rosemary cornbread is soft and moist with golden crispy edges, flavourful and delicious, and so easy to make this holiday season.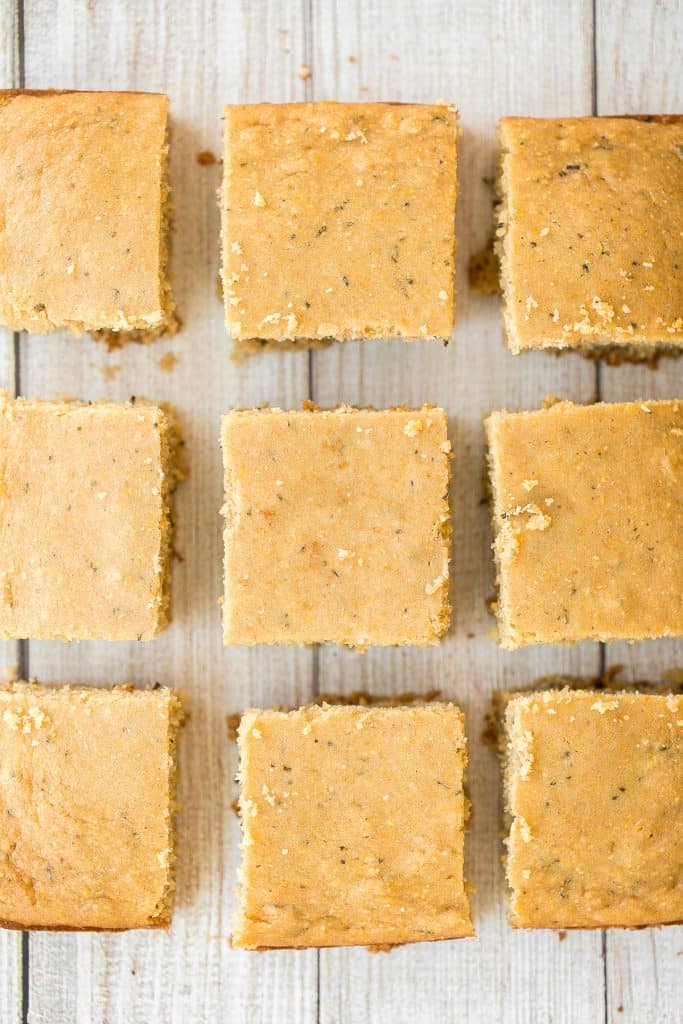 Stuffed Butternut Squash with Wild Rice
Healthy hearty and wholesome stuffed butternut squash with wild rice and mushrooms is an easy cozy vegetarian fall dinner or side. The best comfort food.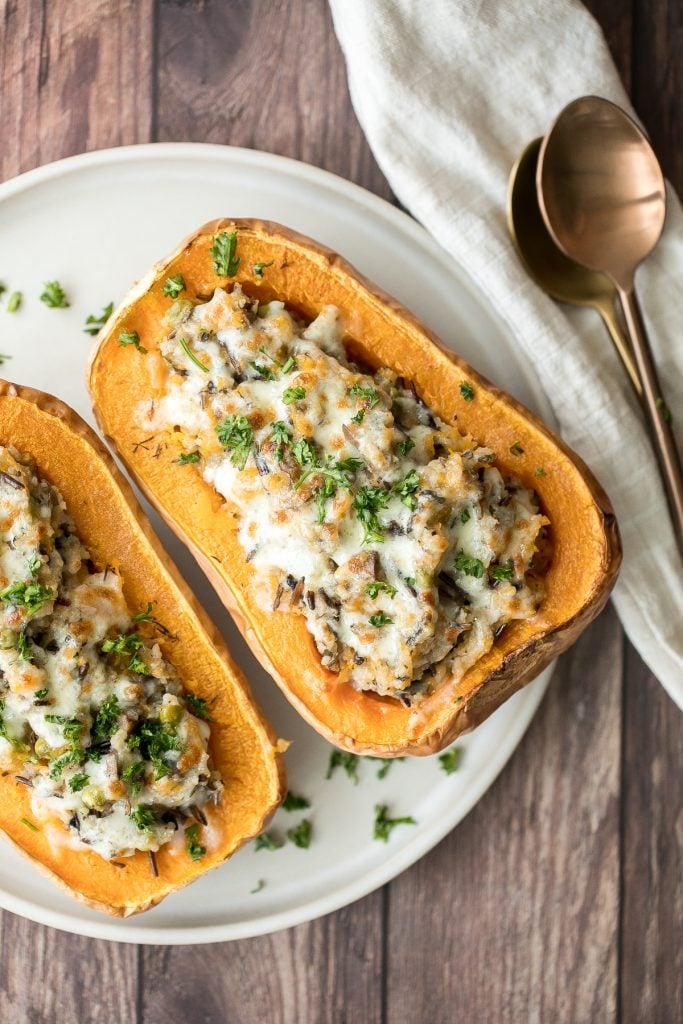 Scalloped potatoes are a creamy, cheesy, indulgent side dish that will make cheese lovers swoon. Every bite is savory, rich, comforting, and delicious.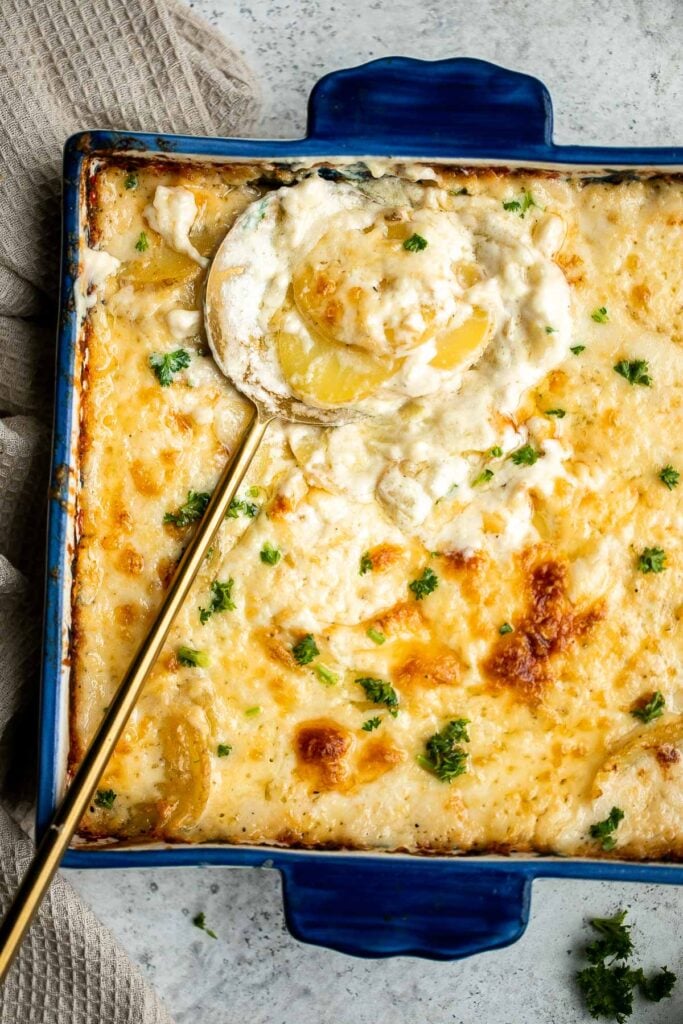 Roasted Garlic Green Beans (Air Fryer or Oven)
Quick easy roasted garlic green beans are tangy, sour, savoury, and sweet, with a tender and crunchy texture. Make them in the oven or air fryer in minutes.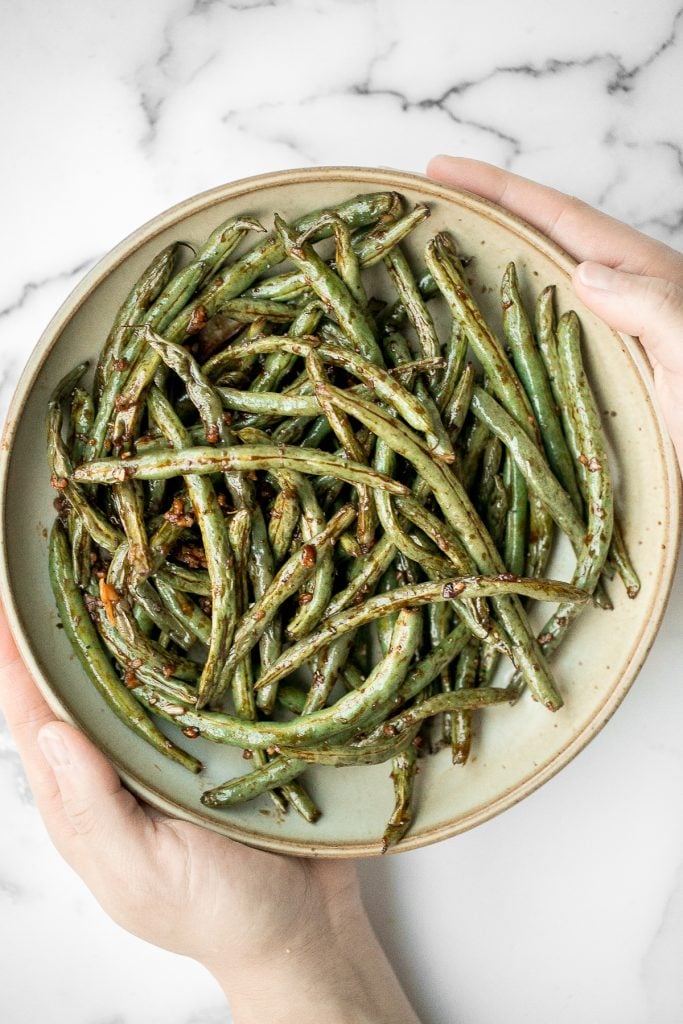 The Best and Creamiest Mashed Potatoes
Creamy, buttery, and delicious, this is the best and creamiest mashed potatoes recipe you will ever find. It's velvety, smooth, and melts in your mouth.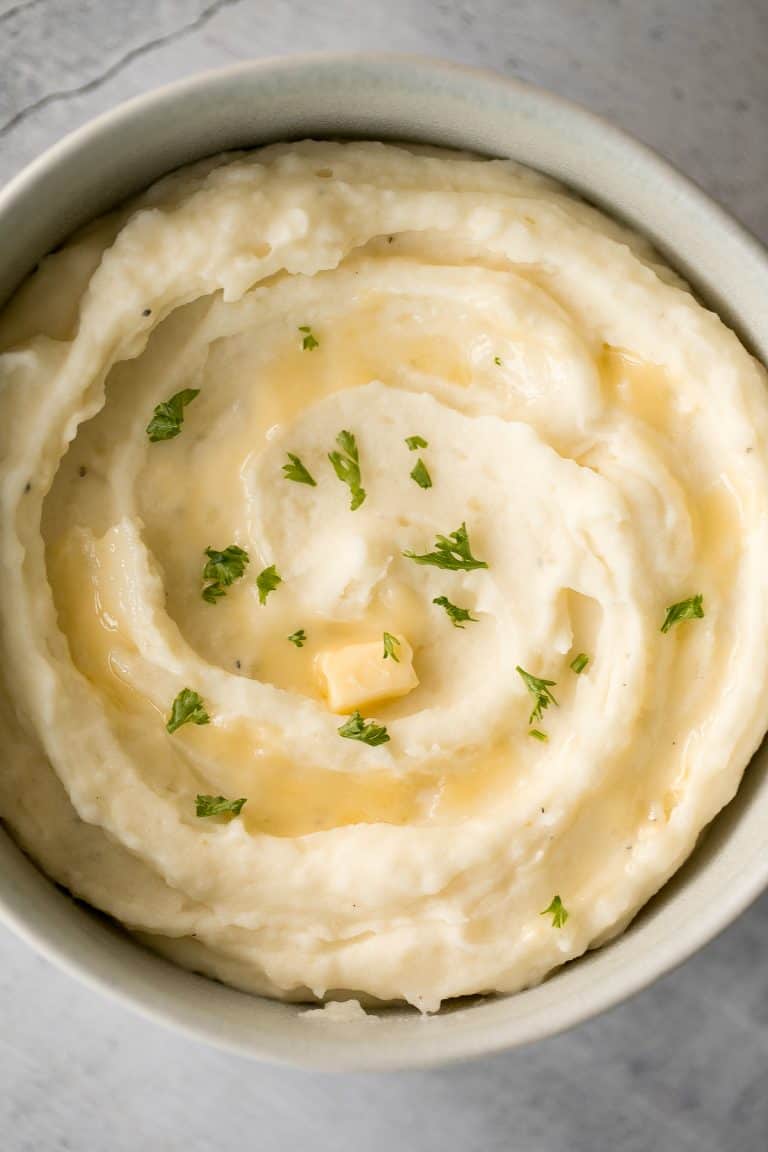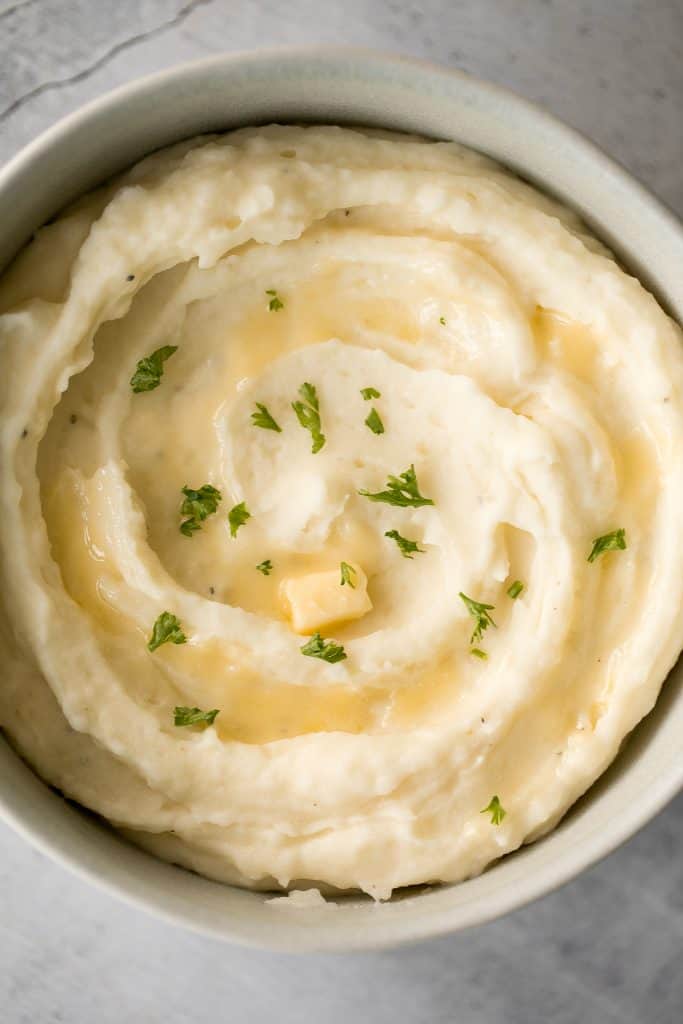 Goat Cheese and Tangelo Winter Salad
Healthy and light, goat cheese and tangelo winter salad with creamy caesar dressing is flavourful, crunchy and takes just minutes to prepare.
Roasted Asparagus and Mushrooms
Roasted garlic asparagus and mushrooms is a simple vegan sheet pan side dish that's easy to make, flavorful and delicious. Serve with your favorite protein.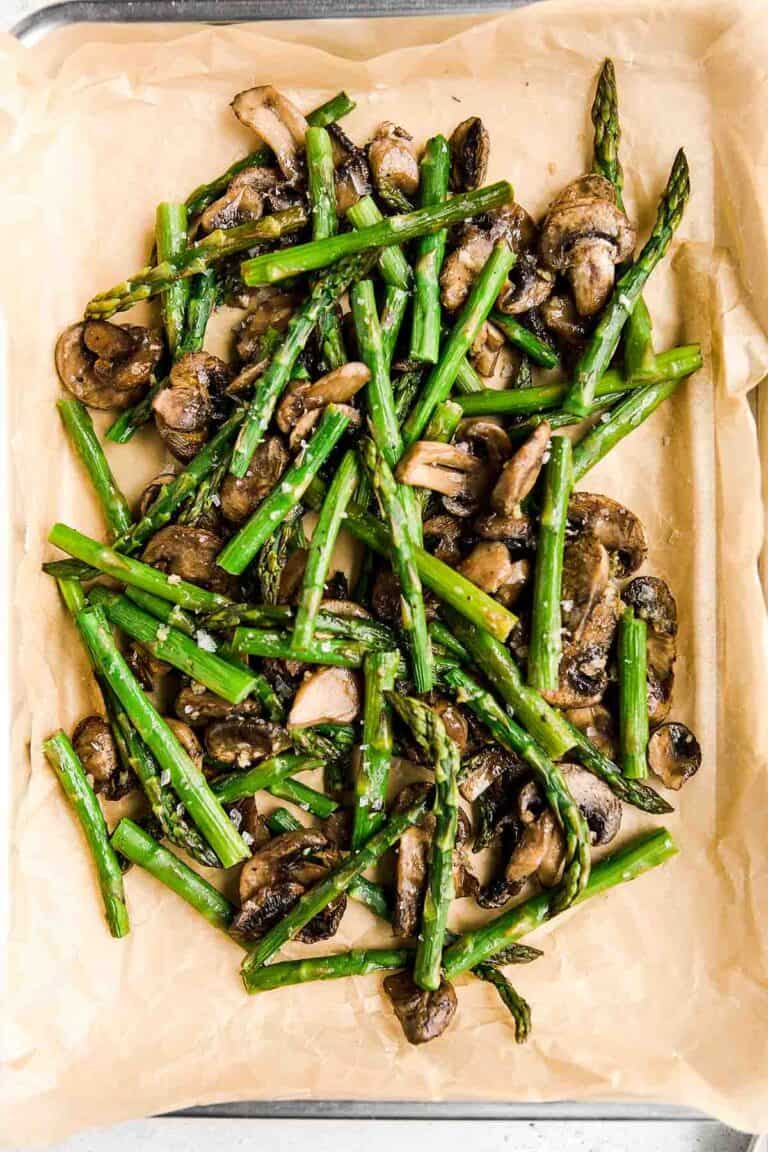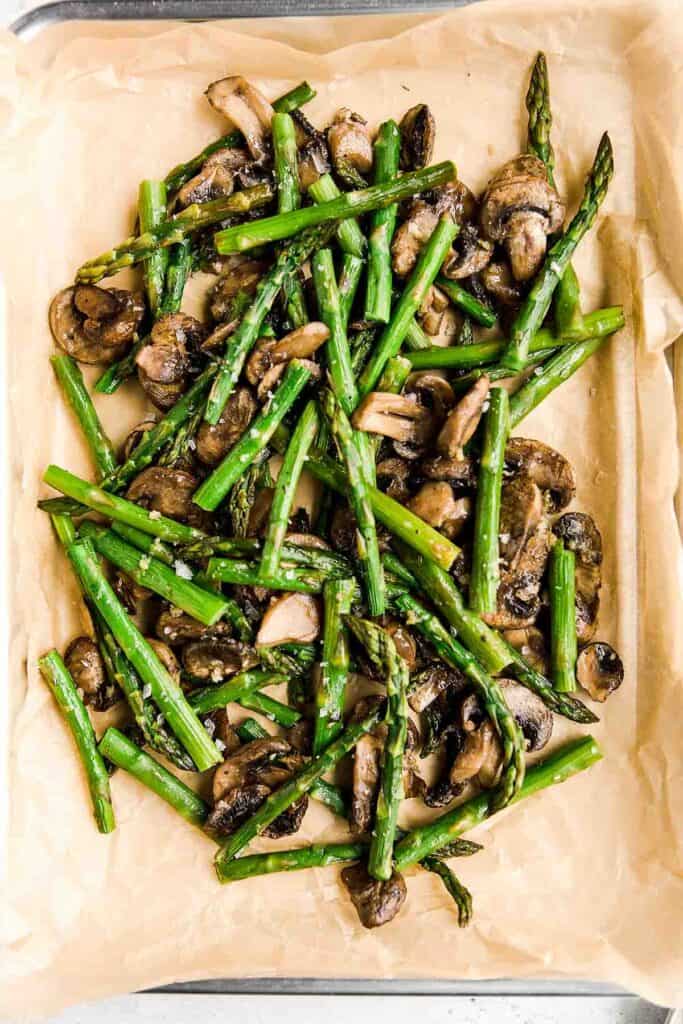 Quick and easy roasted cauliflower is a delicious, flavourful side dish that you throw on a sheet pan and into the oven. Plus, it's vegan and gluten-free.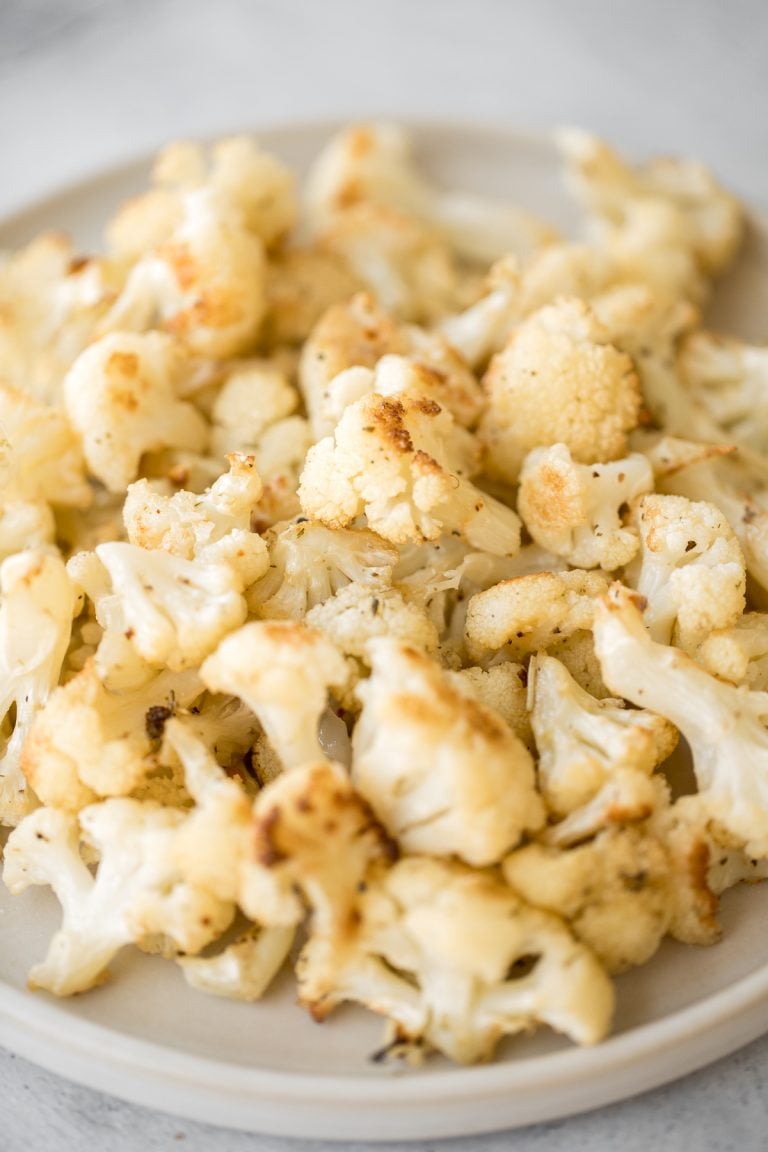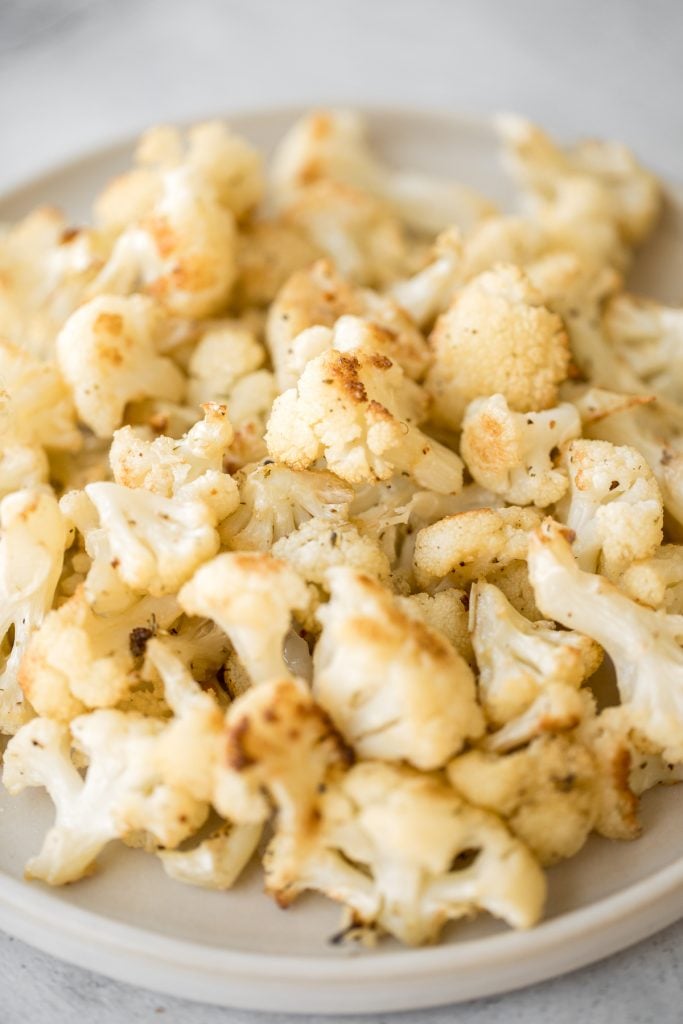 Arugula Salad with Apple and Pecan
Arugula salad with apple and pecan is a quick and easy fall salad made with fresh seasonal ingredients in just minutes. Perfect for a holiday dinner table.
Greek Lemon Roasted Baby Potatoes
Quick and easy Greek lemon roasted baby potatoes are crispy on the outside and tender inside, packed with a Greek flavour blend of lemon, garlic and herbs.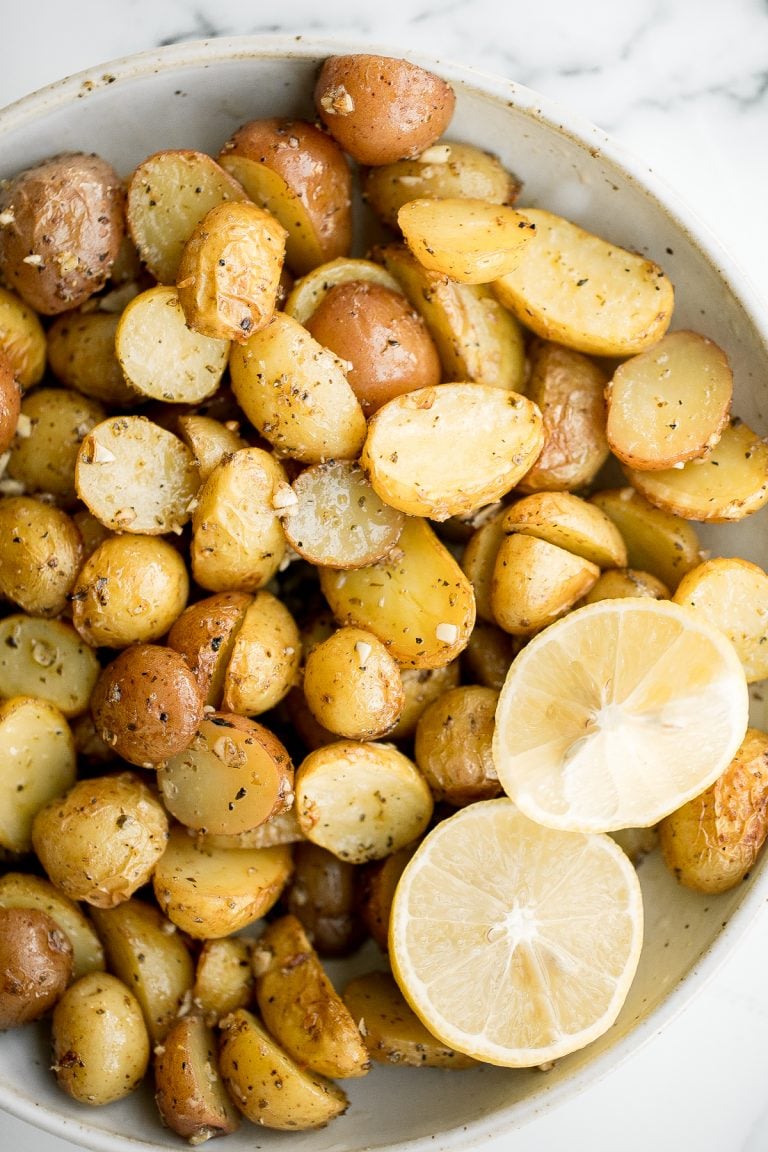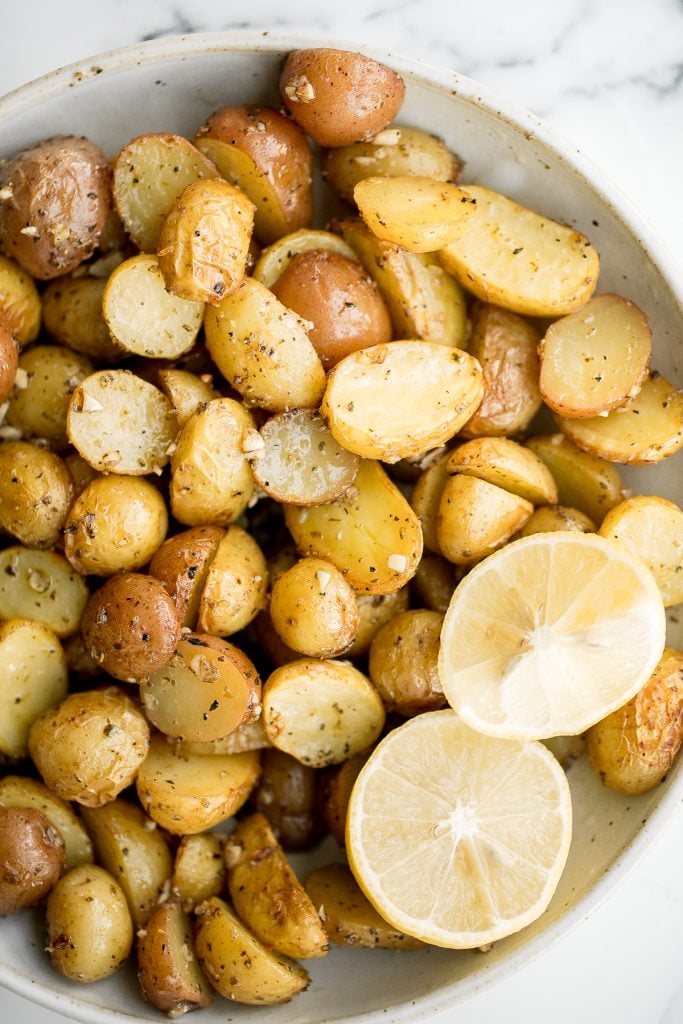 Roasted Pumpkin Wedges with Parmesan Cheese
Soft and tender, easy roasted pumpkin wedges with Parmesan cheese is the easiest and most delicious side dishes to make this fall. Prep it in just minutes.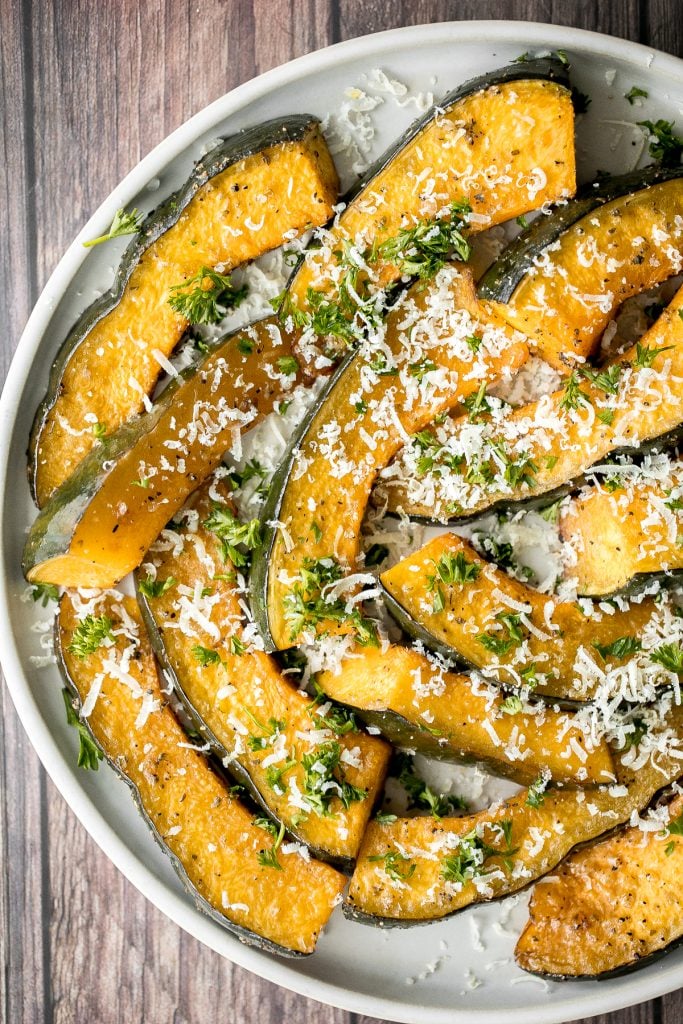 Easy Rosemary Garlic Focaccia Bread
No knead, easy rosemary garlic focaccia bread is thick with a perfect golden and crispy texture on the outside, but soft, fluffy and tender inside.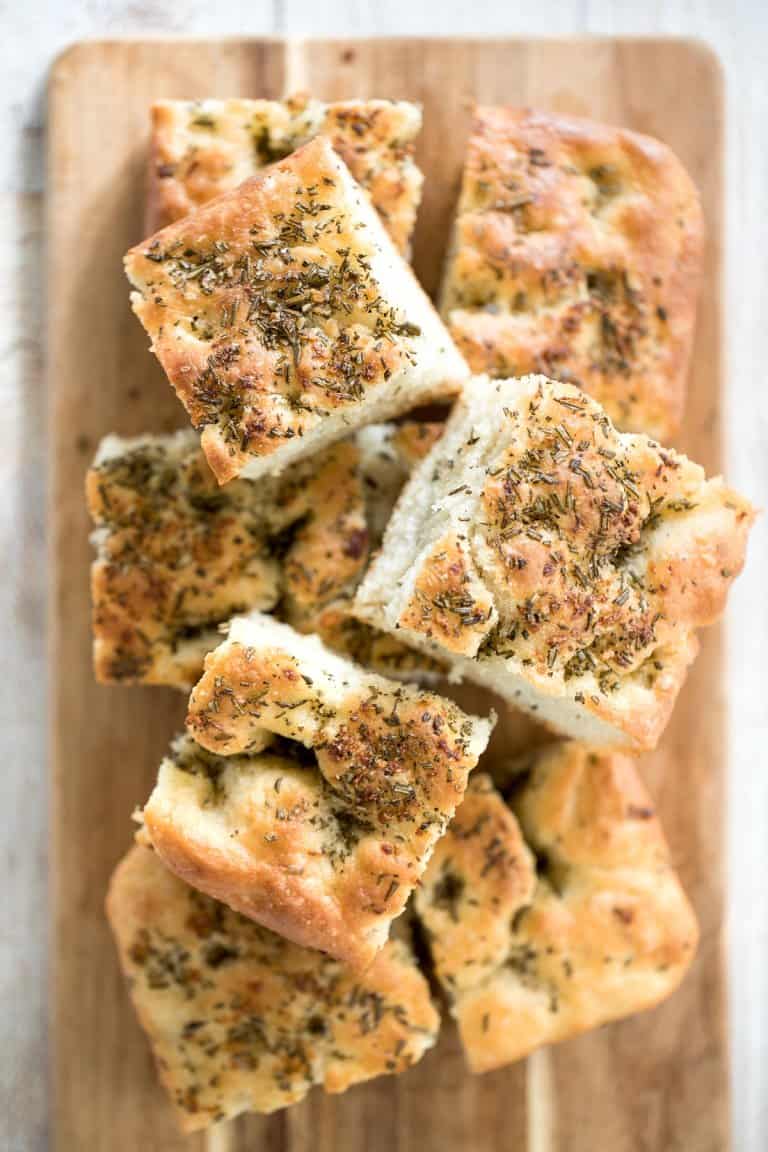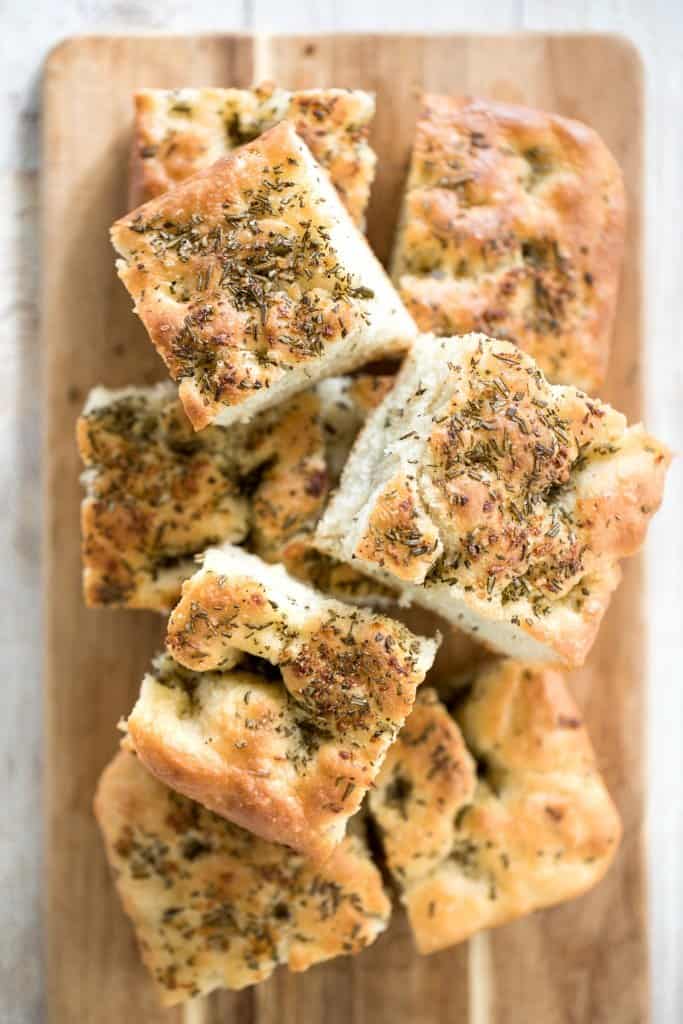 Mediterranean Chickpea Wedge Salad with Hummus Dressing
Mediterranean chickpea wedge salad combines chickpeas, crunchy vegetable toppings, and hummus dressing for a delicious deconstructed falafel flavour.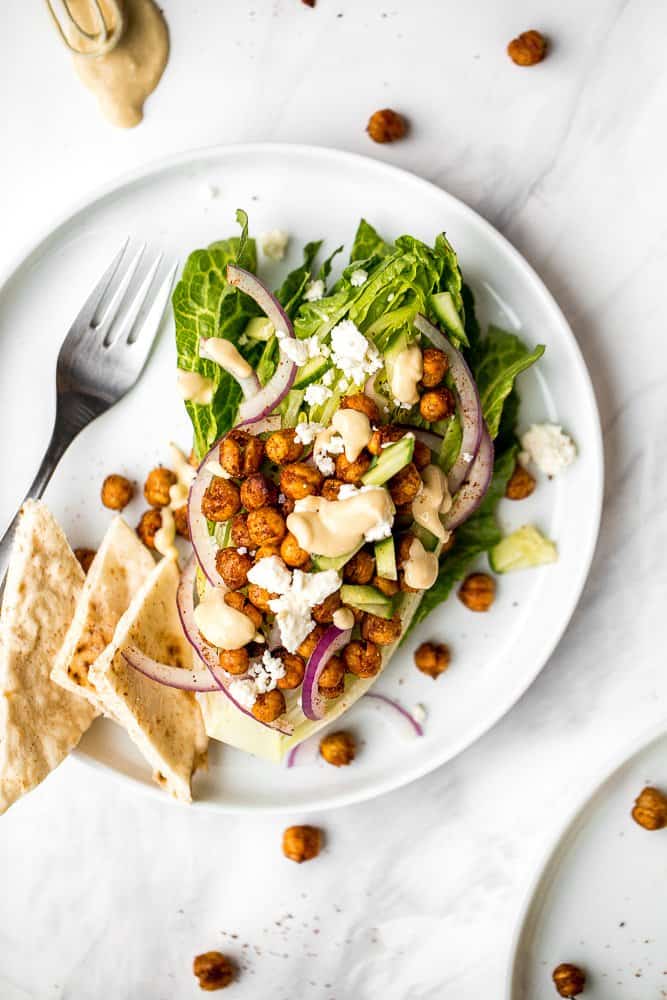 Instant pot mashed potatoes are the quickest and easiest mashed potatoes you'll make in under 20 minutes (including prep!) in the pressure cooker.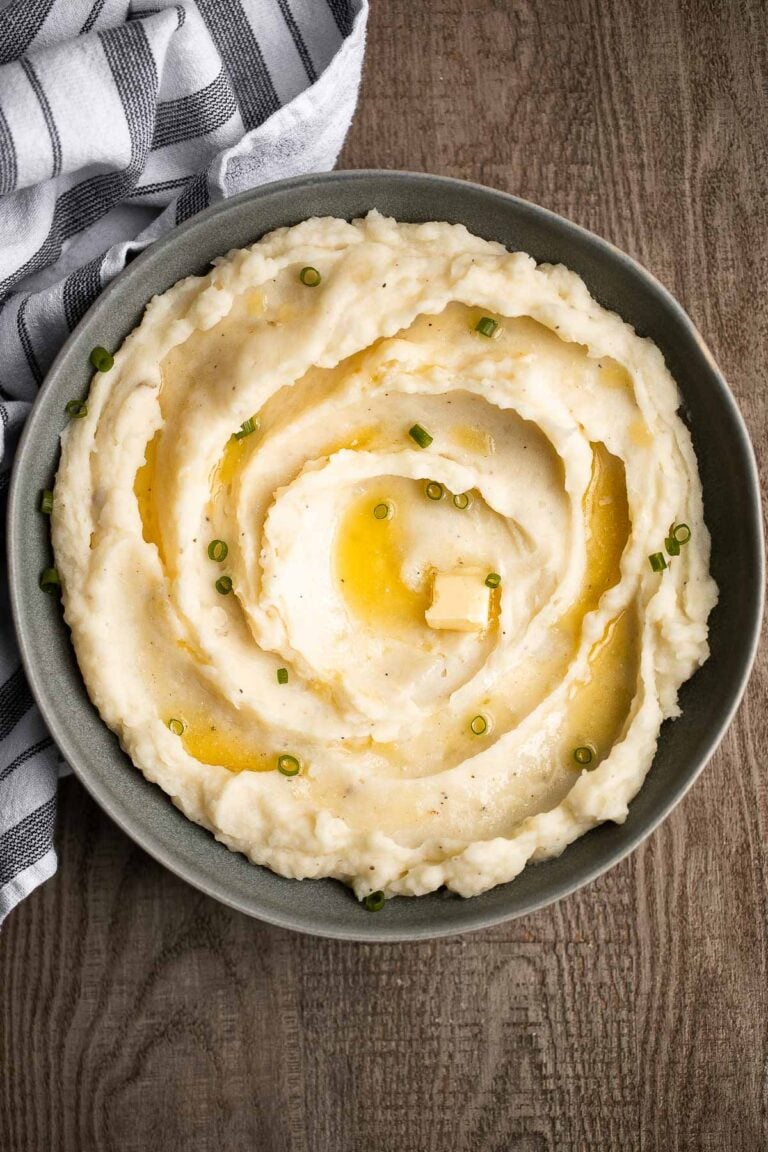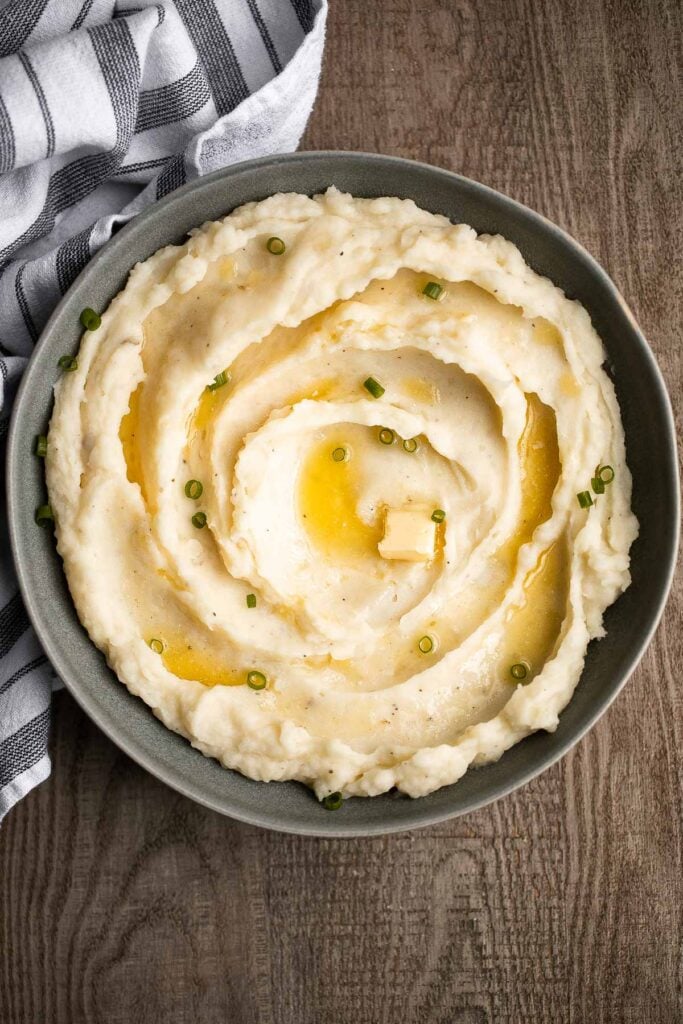 Crispy on the outside and soft and tender on the inside, these flavourful, herb-roasted sweet potatoes are the perfect addition to your holiday table.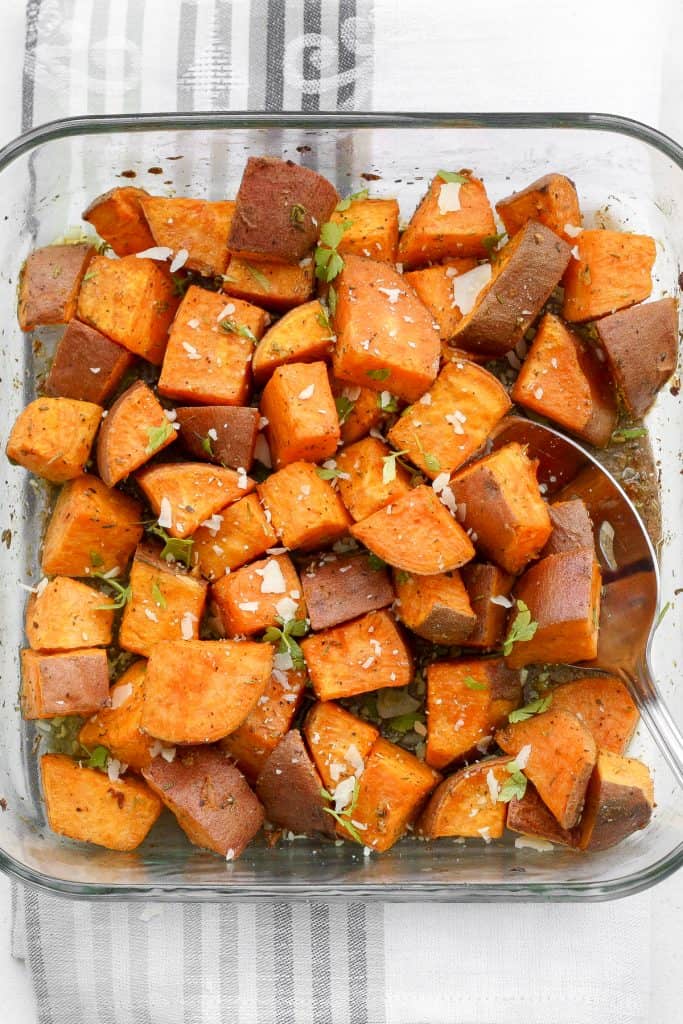 Garlic Mashed Potatoes with Sour Cream
Velvety and smooth, garlic mashed potatoes with sour cream are the best, flavourful make-ahead side dish ever. Garlicky, buttery, creamy, and pure comfort.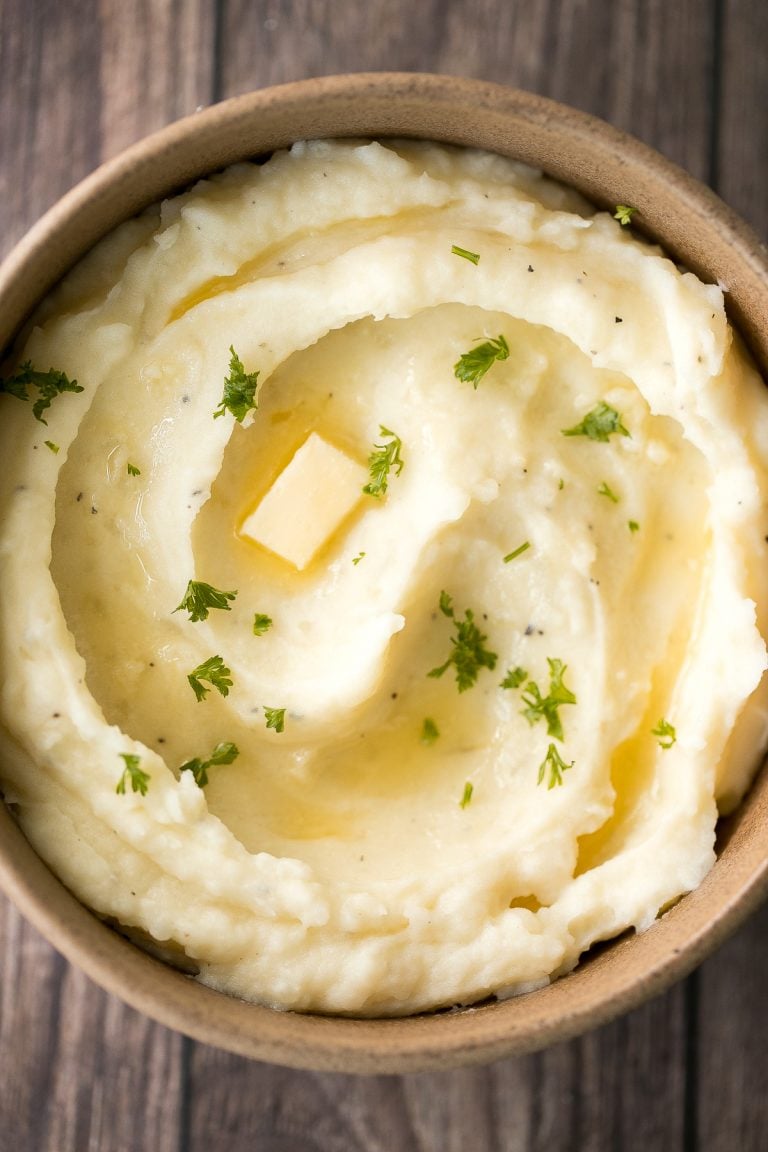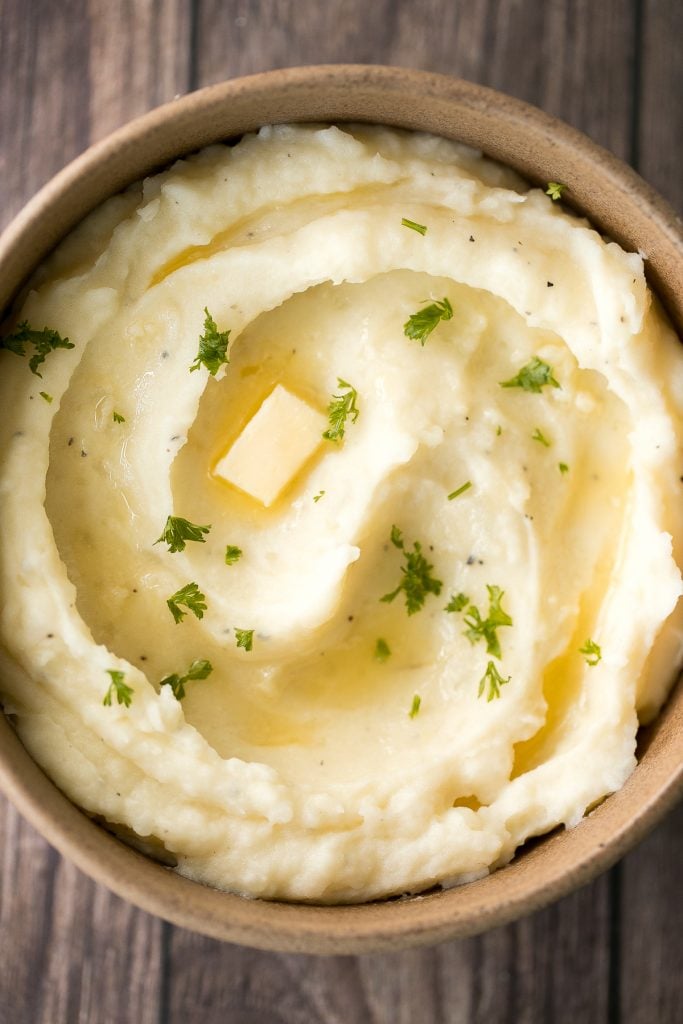 Curried Chickpea Stuffed Acorn Squash
Wholesome, hearty, curried chickpea stuffed acorn squash with curry flavours is the perfect vegan and gluten-free fall comfort food for your holiday dinner.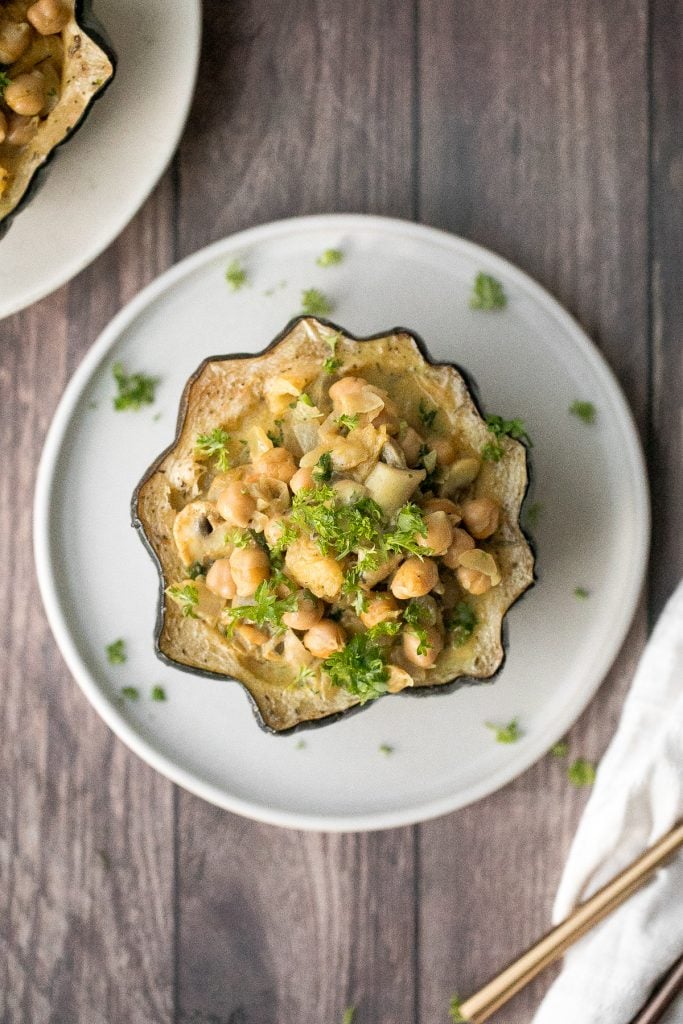 Tender and caramelized, easy roasted brussels sprouts tossed in balsamic vinegar and honey is a classic household favourite to serve on your holiday table.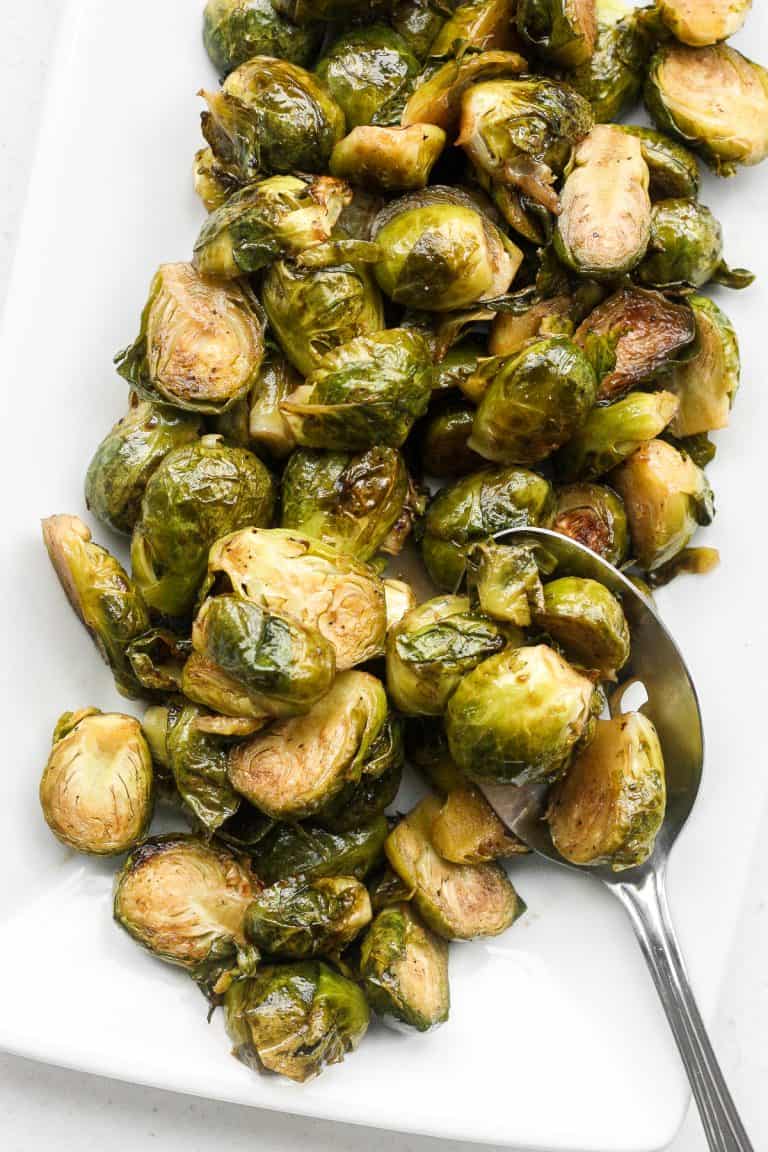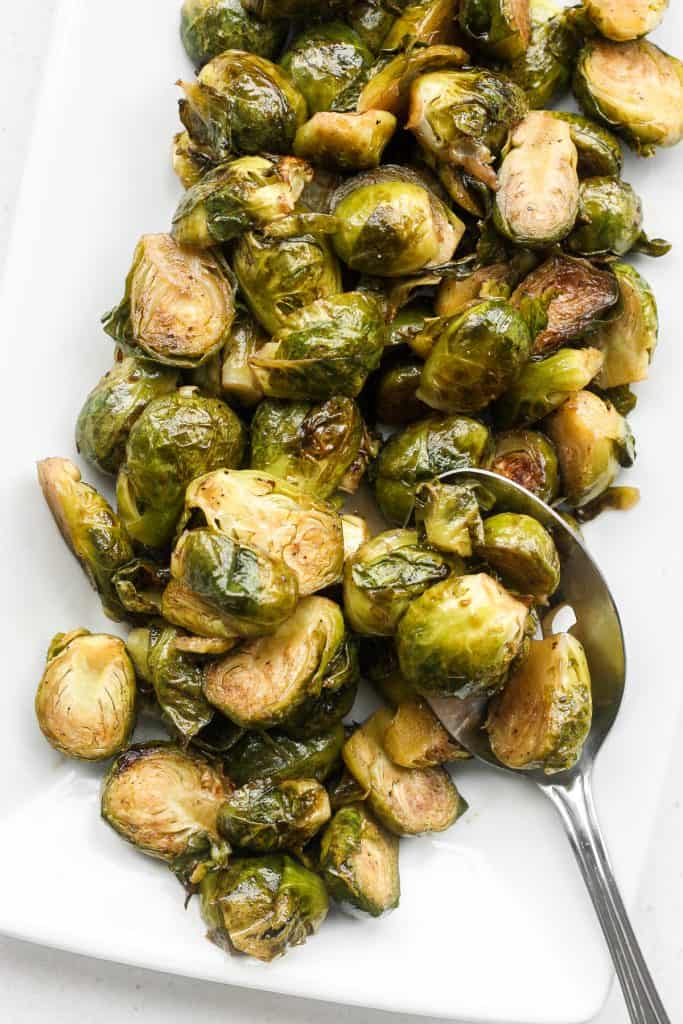 Classic baked mac and cheese is the ultimate comfort food — creamy, cheesy, and cozy, topped with a crunchy breadcrumb topping. It's quick and easy too.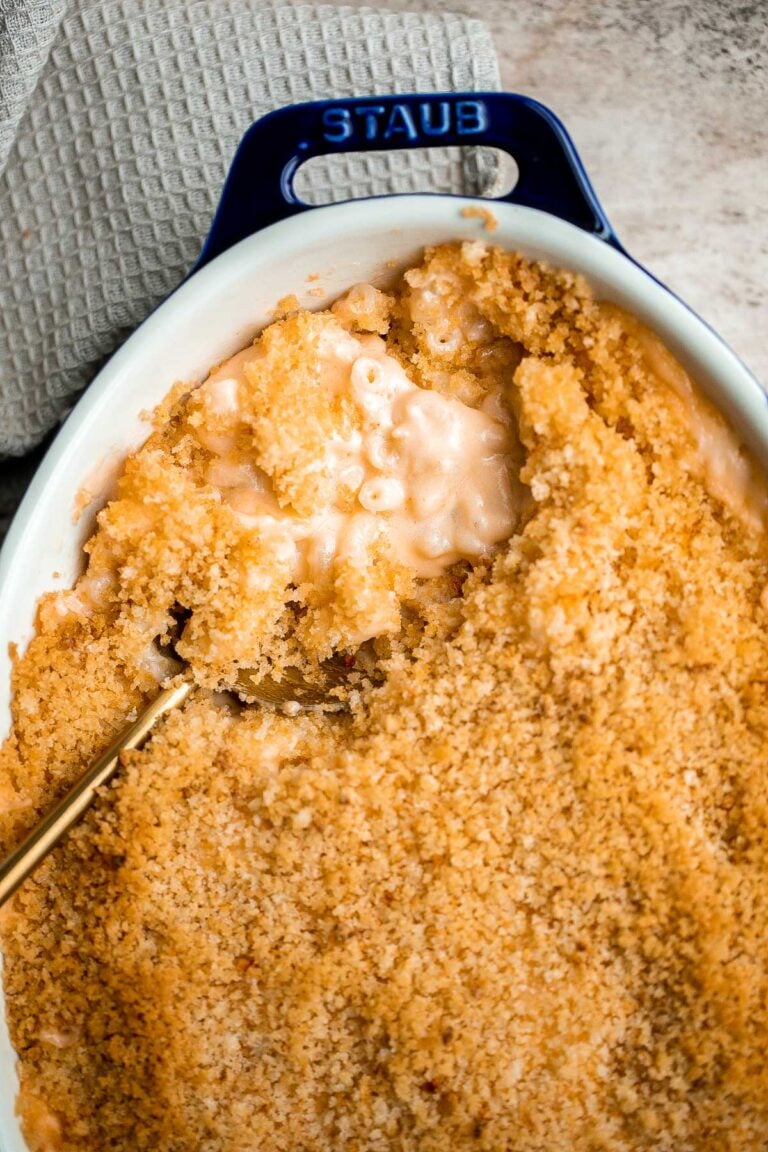 Warm Lentil Salad with Butternut Squash
This warm lentil salad with butternut squash and shiitake mushrooms is the most comforting salad. Add it to your holiday dinner this fall.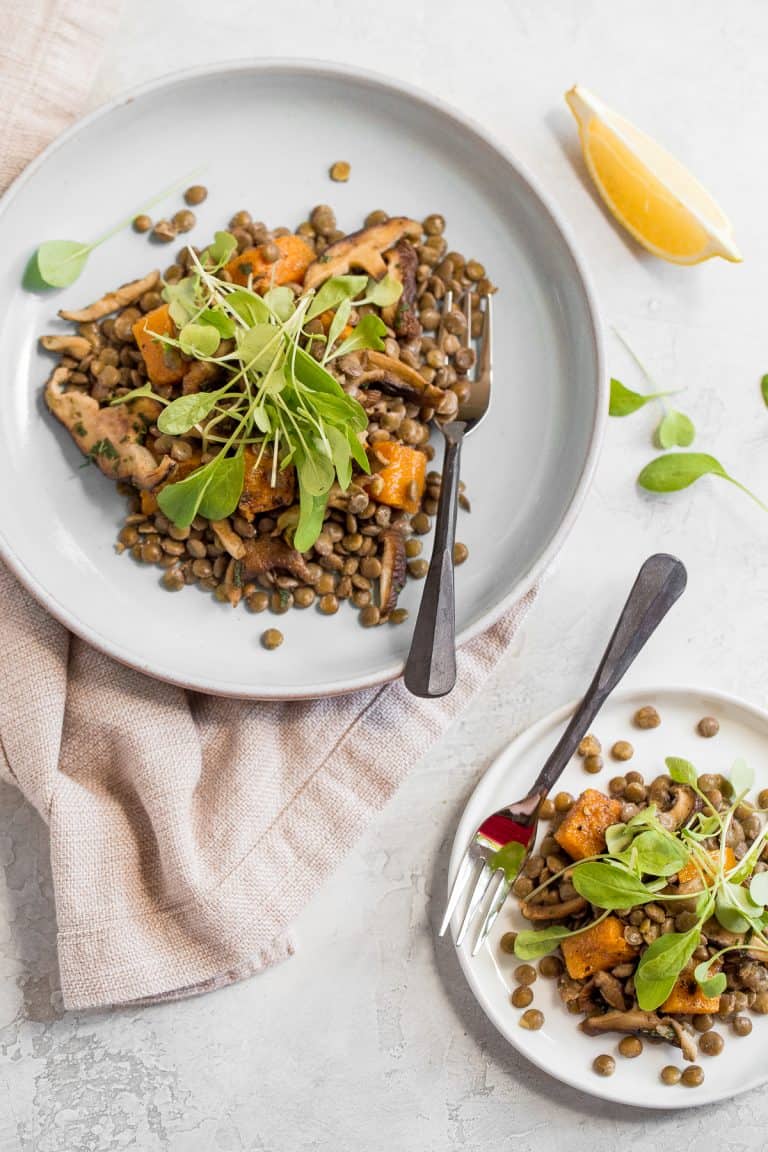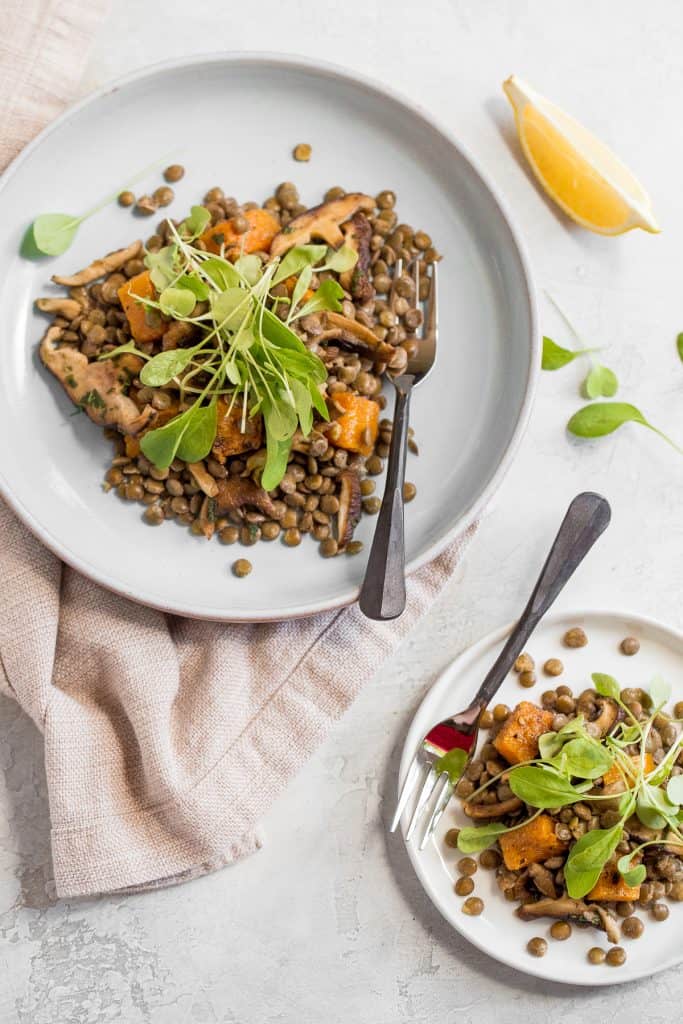 Buttery sautéed garlic green beans is a simple side dish that is quick, easy and delicious. Make these vibrant, crispy and tender green beans in 10 minutes.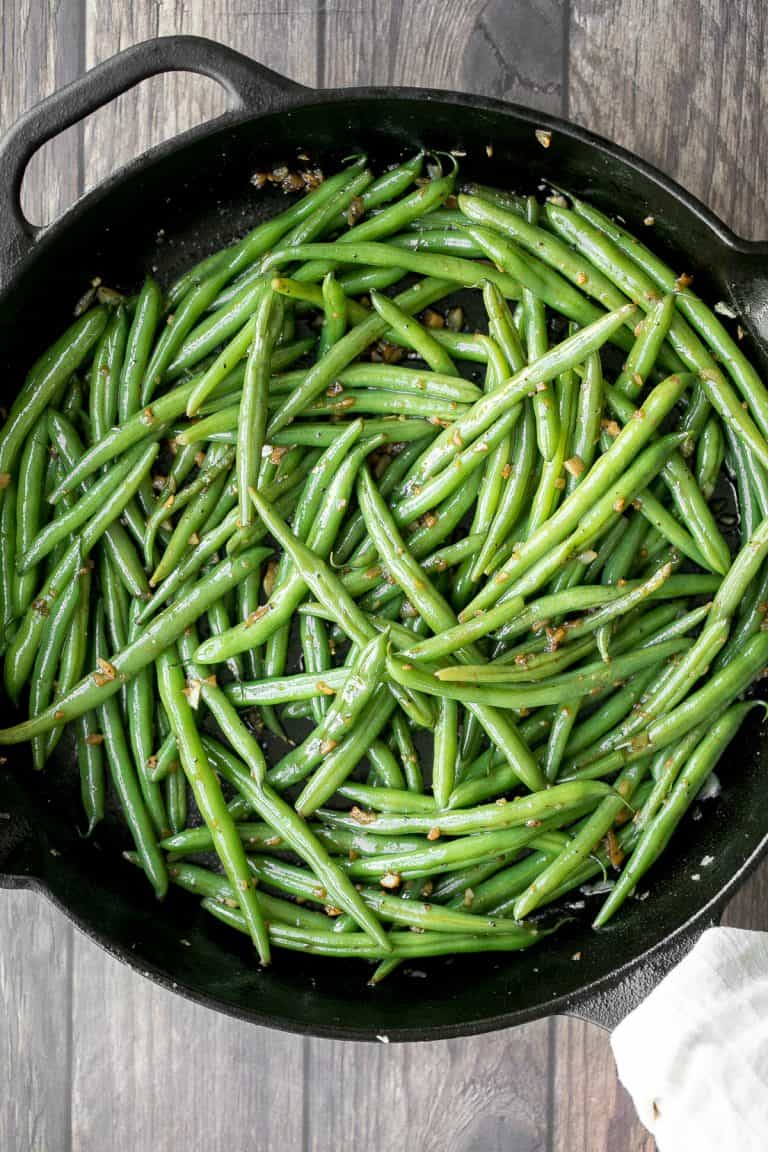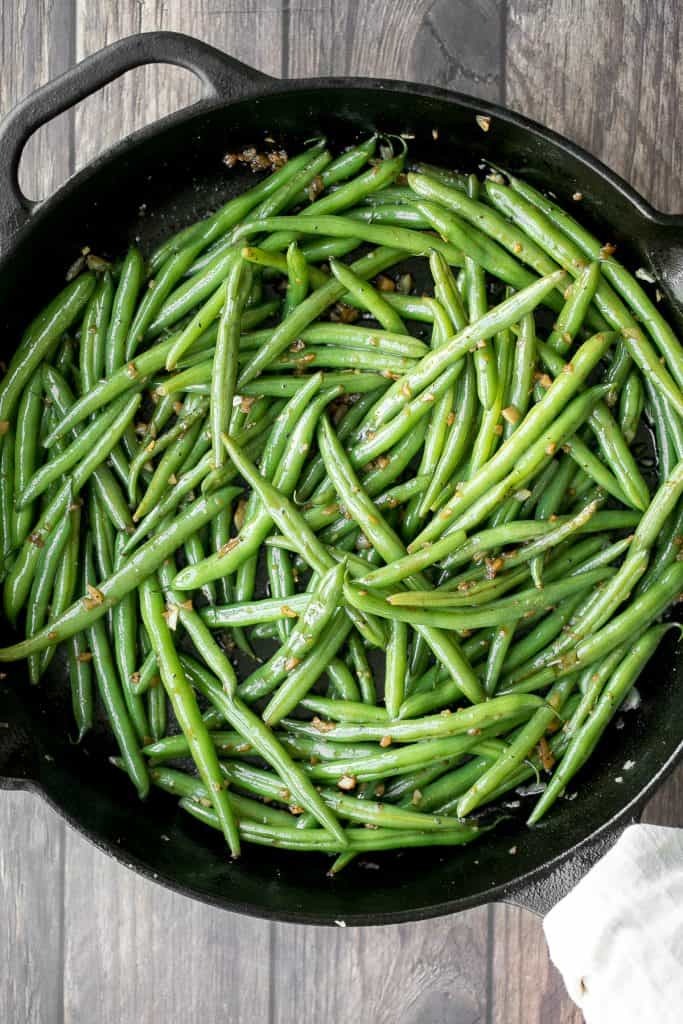 Velvety, smooth, and creamy, this savoury mashed sweet potatoes dish is quick and easy and can be made ahead of time -- it is the perfect side for your holiday meal.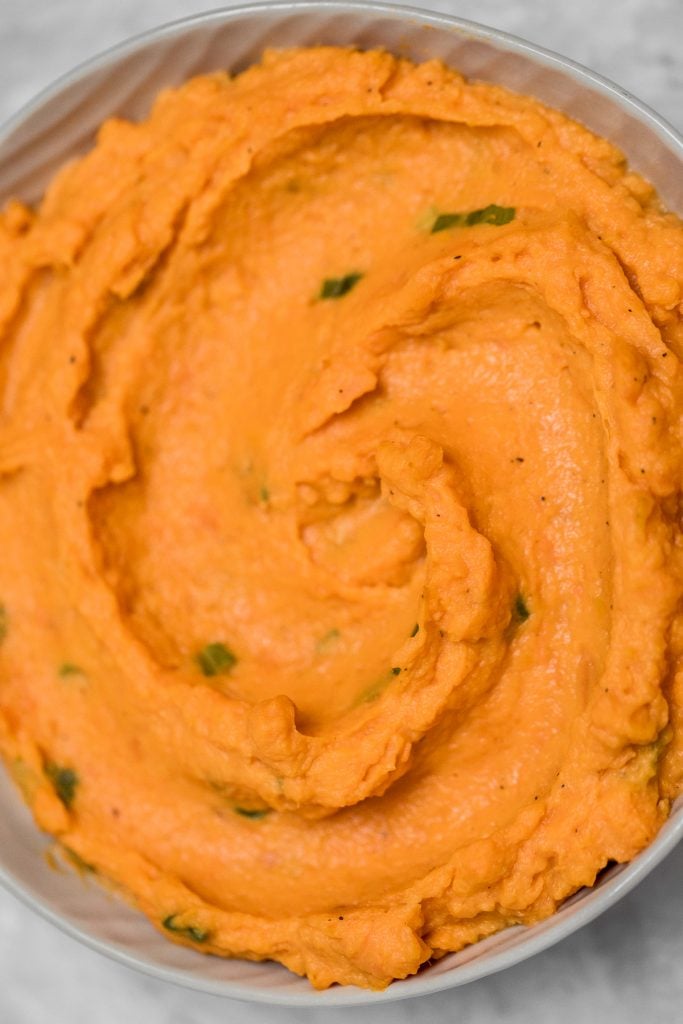 Cranberry Walnut Apple Stuffing
Cranberry walnut bread paired with sautéed apples, onions and rosemary is exactly what your holiday table needs! Hello cranberry walnut apple stuffing!
Roasted butternut squash is the easiest vegan side dish you need this fall. It has a ton of flavour with just a few simple pantry staples.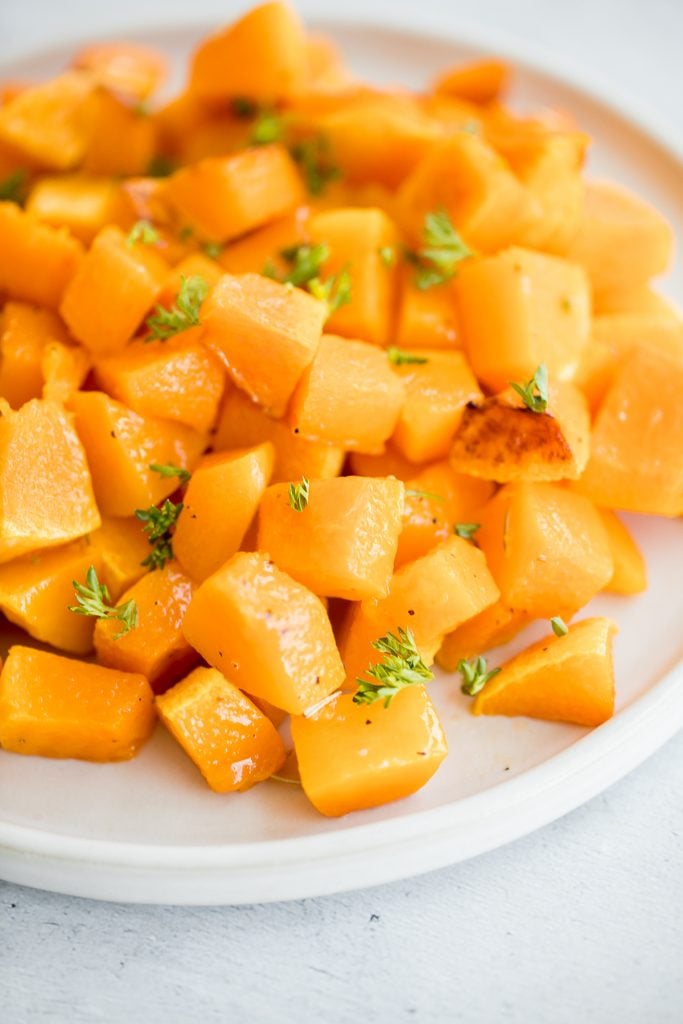 Maple Roasted Brussels Sprouts and Butternut Squash
Take the stress out of entertaining with this easy, one-pan maple roasted brussels sprouts and butternut squash side dish, filled with flavour in every bite.
With only a few ingredients, it is incredible how much flavour are packed in these 10-minute nutty green beans. Earthy green beans balance perfectly with crunchy pecans.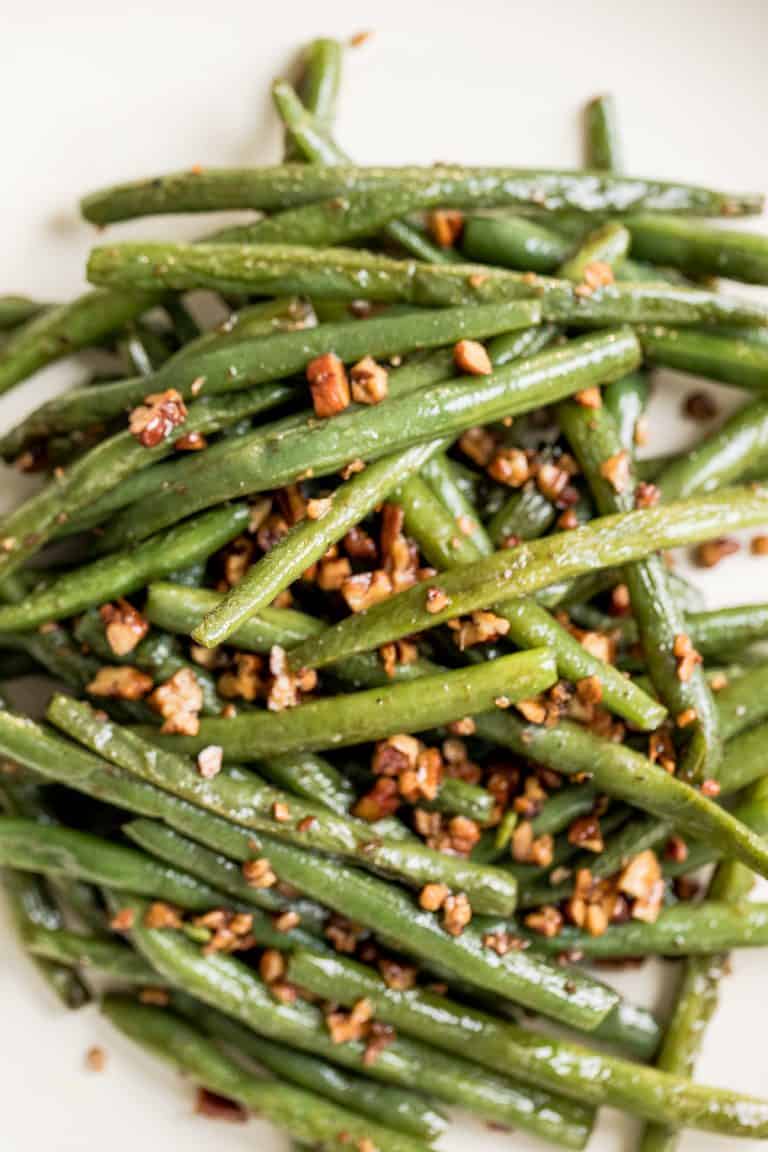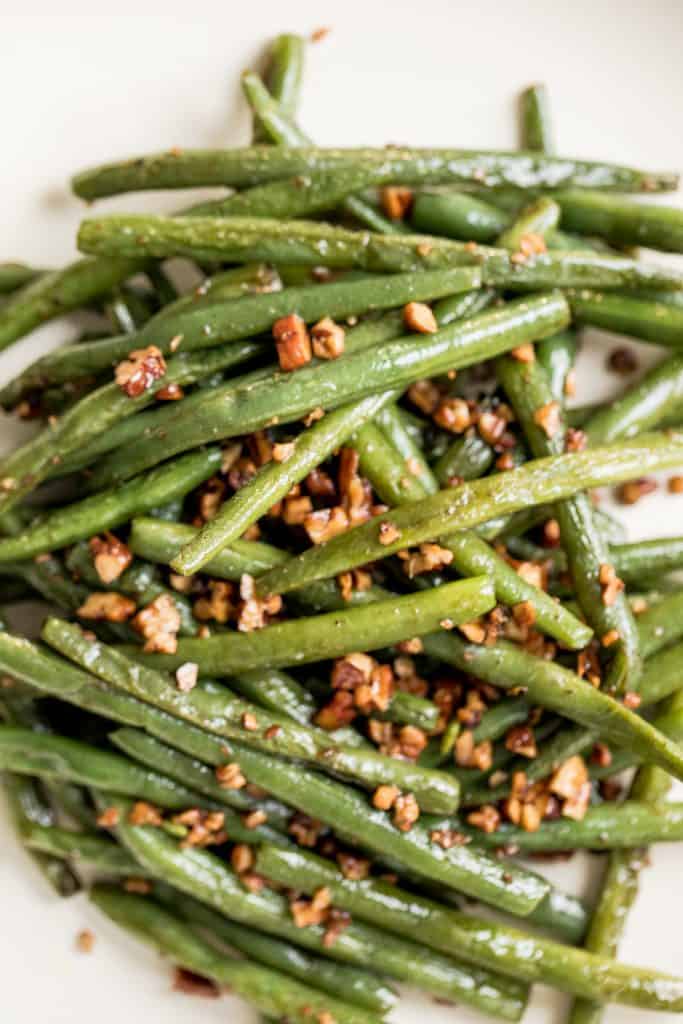 Quick and easy pumpkin dinner rolls are soft and fluffy, flaky and butter, and perfect to serve alongside a warm and cozy fall meal or Thanksgiving dinner.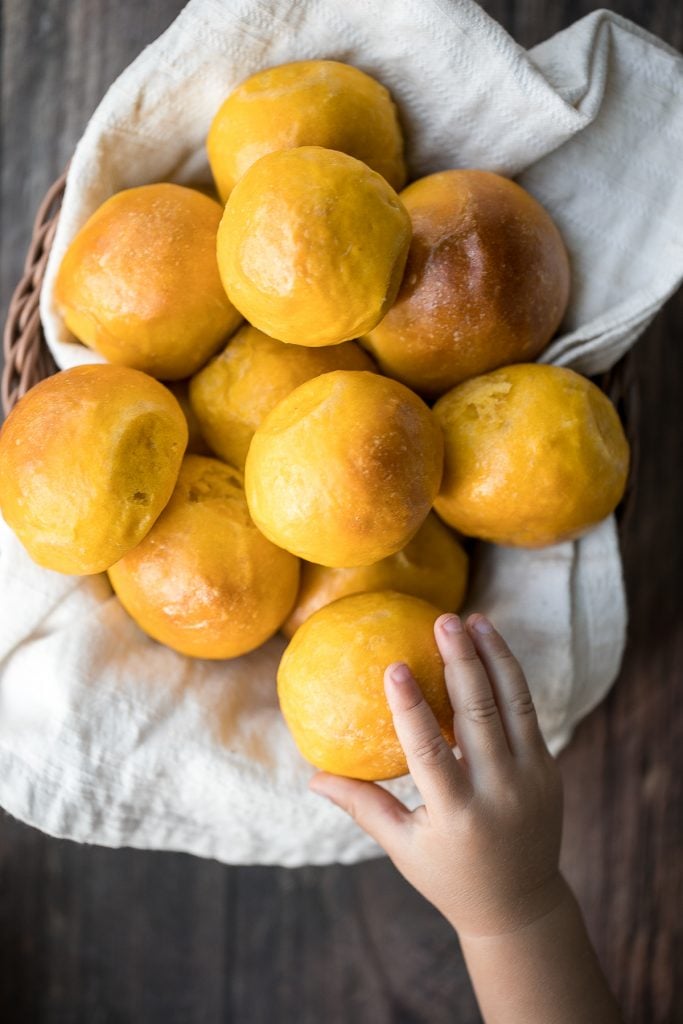 Pair baked sweet potato wedges with warm spices and a homemade honey mustard dipping sauce.
Oven-roasted corn on the cob with homemade garlic butter is buttery, juicy, crunchy, and perfectly charred on the outside — without a grill.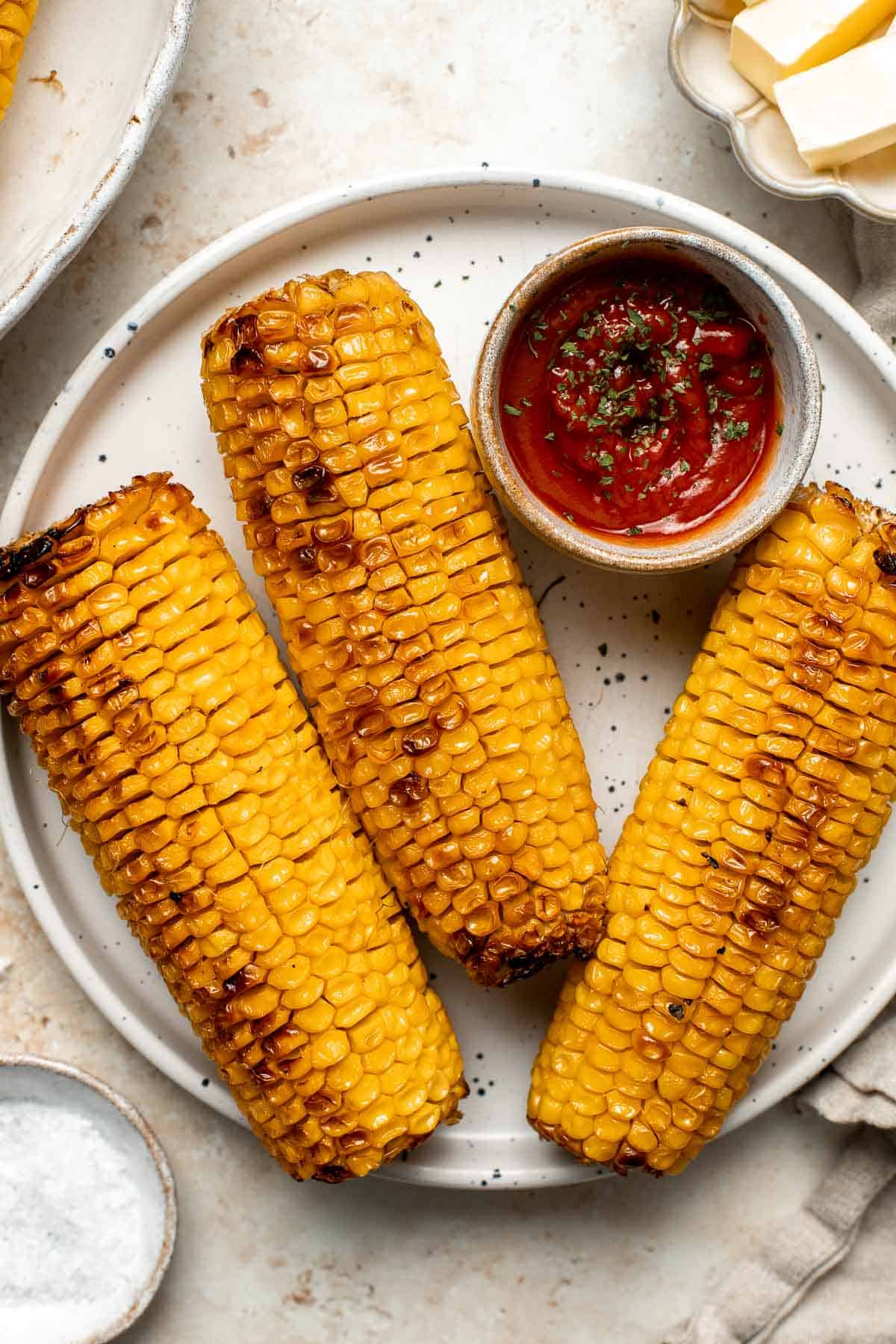 12-Minute Crispy Roasted Air Fryer Brussels Sprouts
Tender and crispy roasted air fryer brussels sprouts cooks in less than 12 minutes with very little oil. It is a holiday table game changer.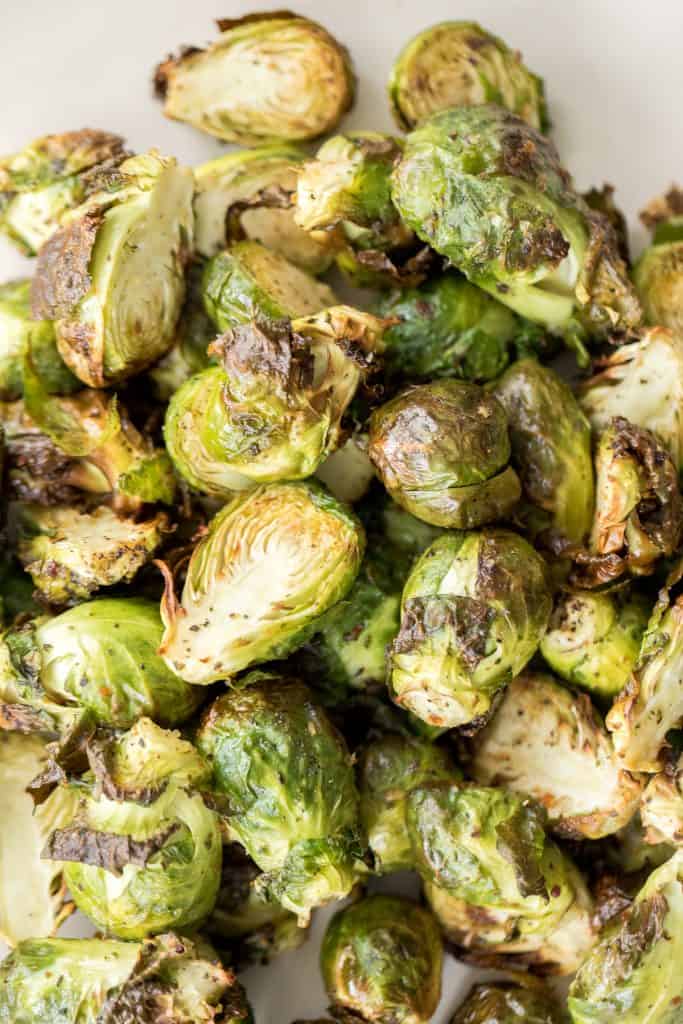 Stovetop Mac and Cheese with White Cheddar
Quick and easy, creamy stovetop mac and cheese with white cheddar is a delicious and comforting one pot 20-minute meal packed with three types of cheese.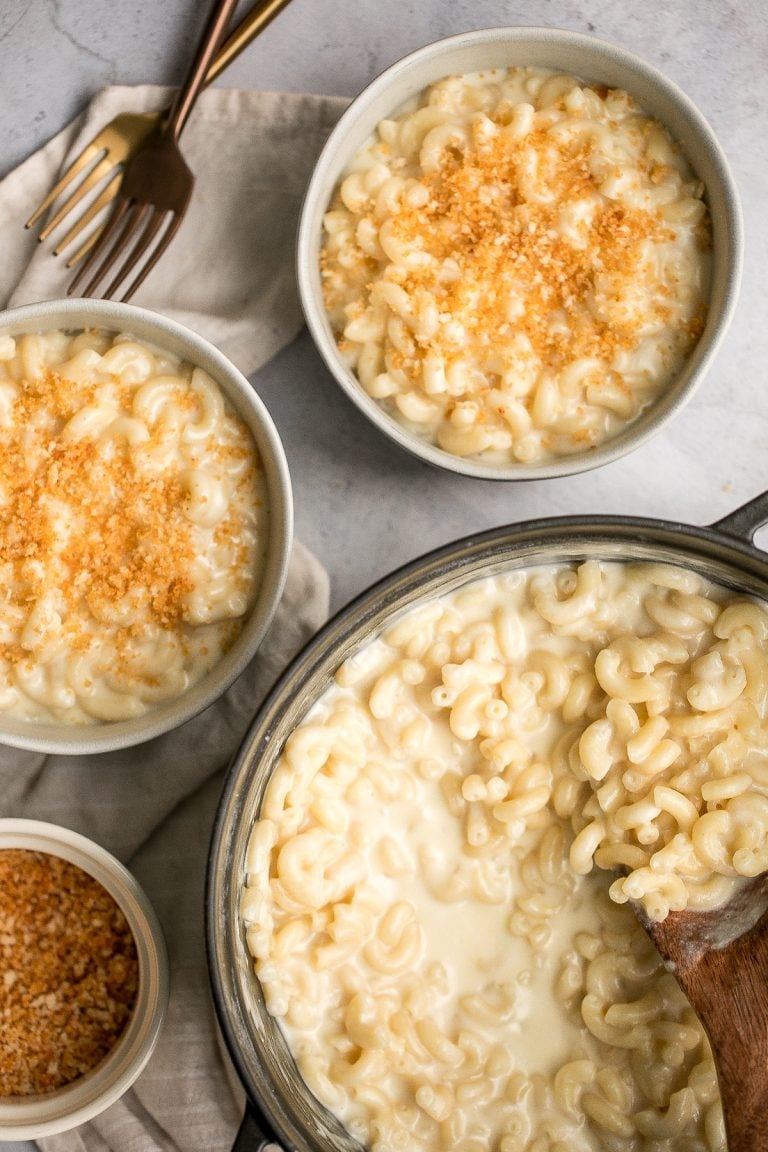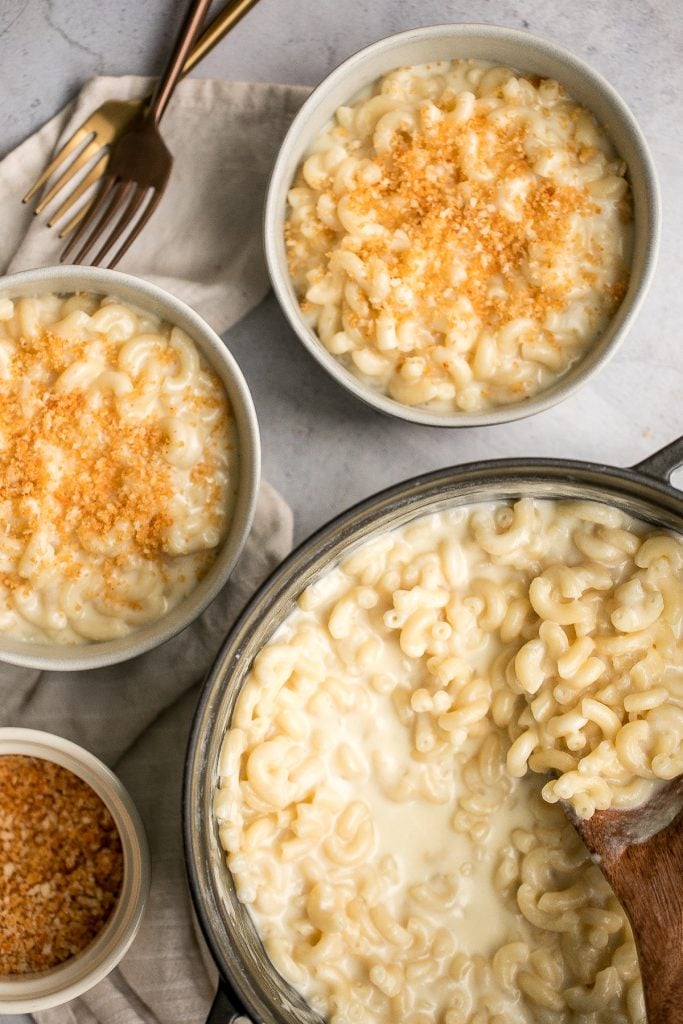 Maple Roasted Carrots with Yogurt Sauce
These maple roasted carrots with yogurt sauce are not only stunning, but they get all caramelized and crispy around the sides from the maple syrup… pure perfection!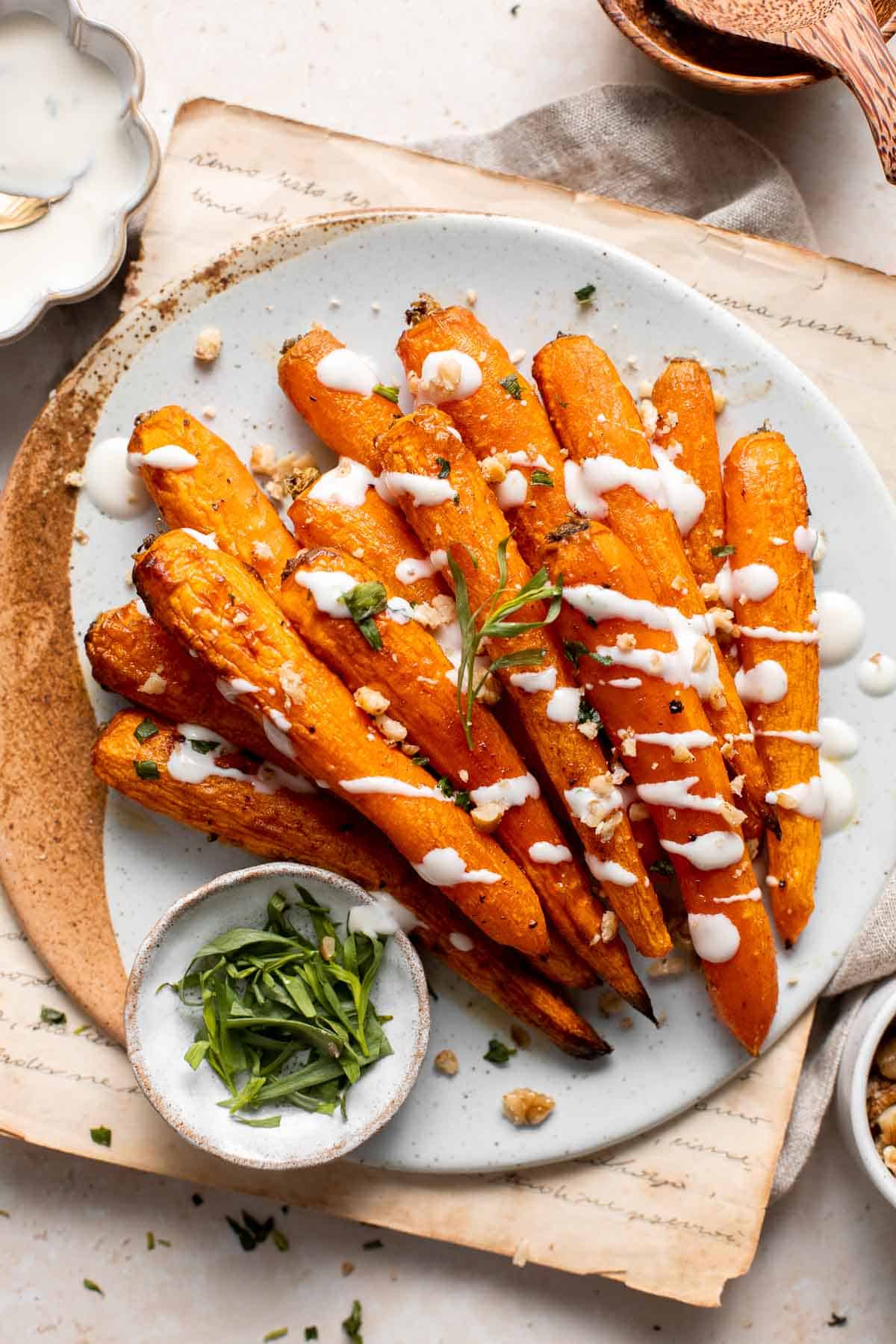 Easy cornbread muffins just made cooking a whole lot easier and tastier! These moist and fluffy muffins are made with cornmeal, cooked corn kernels, and sweetened with honey for a burst of flavor in every bite.
How to Make Ahead
You can make many of these Christmas side dish recipes ahead of time and store in the refrigerator for a few days or in the freezer for up to 3 months, or you can prepare the ingredients and store in the refrigerator until ready to assemble and cook. Check the individual recipes for full make ahead and storing instructions.
To reheat, place any leftovers in the air fryer or the oven at 300F for 10-15 minutes until warmed through. If heating from frozen, let it thaw first and then reheat.
More Christmas Recipes
Once you have figured out the sides that you will be serving on your Christmas dinner menu, start planning the main dish and all the Christmas desserts. Some of my go to holiday mains are:
Did You Make Any of These Christmas Side Dishes?
Please leave a comment and rating below, and let me know what you thought of this round up of recipes. Be sure to snap a picture and tag me on Instagram @aheadofthyme or share it on the Pinterest pin so that I can follow along.
HUNGRY FOR MORE? Don't forget to sign up for my email newsletter so that you don't miss any recipes. You can also follow along on Instagram and Pinterest for more recipe updates.
Print
50 Best Christmas Side Dishes
---
Author:

Total Time:

45 minutes

Yield:

4-6 servings
Description
Browse the top 50 most popular best Christmas side dishes recipes for the holidays from potatoes, cheesy casseroles, vegetable sides, fresh salads and more.
---
Check each recipe to get full ingredient list. You may need some of the following, depending on what you are making:
potatoes
sweet potatoes
brussels sprouts
cauliflower
butternut squash
pumpkin
green beans
carrots
flour
butter
milk
---
Instructions
Make ahead and store: You can make many of these Christmas side dish recipes ahead of time and store in the refrigerator for a few days or in the freezer for up to 3 months, or you can prepare the ingredients and store in the refrigerator until ready to assemble and cook. Check the individual recipes for full make ahead and storing instructions.
How to reheat: Place any leftovers in the air fryer or the oven at 300F for 10-15 minutes until warmed through. If heating from frozen, let it thaw first and then reheat.
Prep Time:

15 minutes

Cook Time:

30 minutes

Category:

Side Dish

Method:

Bake

Cuisine:

American
Keywords: 50 best christmas side dishes, best christmas side dish recipes, christmas sides, christmas recipes, side dish recipes, best christmas recipes, christmas dinner ideas