One of my favourite ways to treat dad on Father's Day is to cook an epic spread of delicious dishes with big and bold flavors fit for a king. So if you are wondering what to make for Father's Day, then you have come to the right place. Today, I am sharing over 60 of the best and most popular Father's Day recipes including all the summer grill recipes, big meaty dishes, fresh seafood meals, and light summer salads.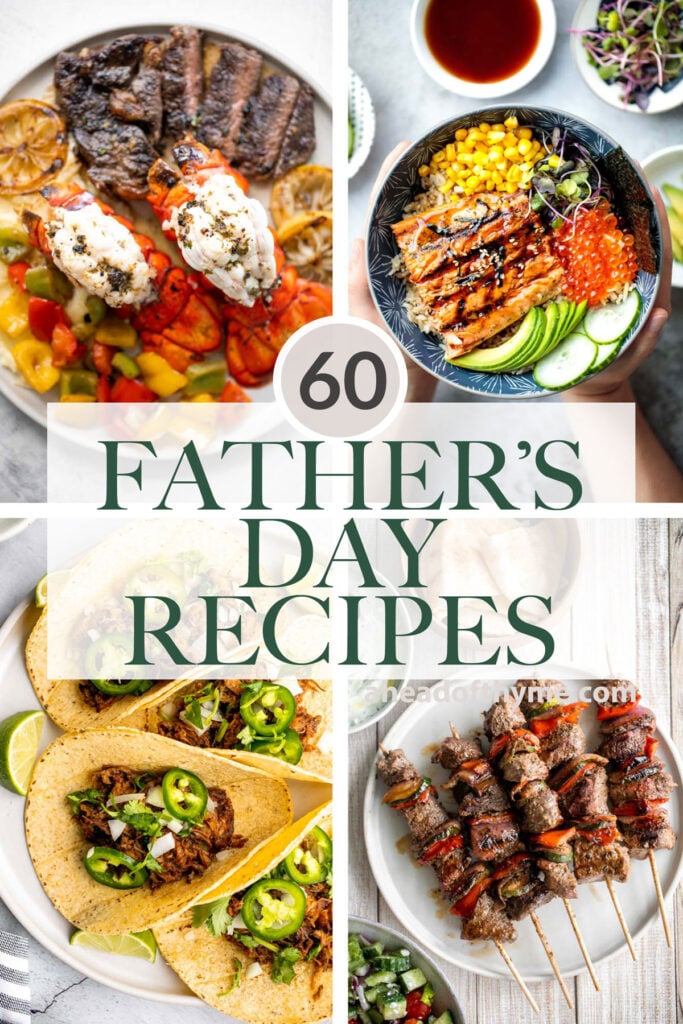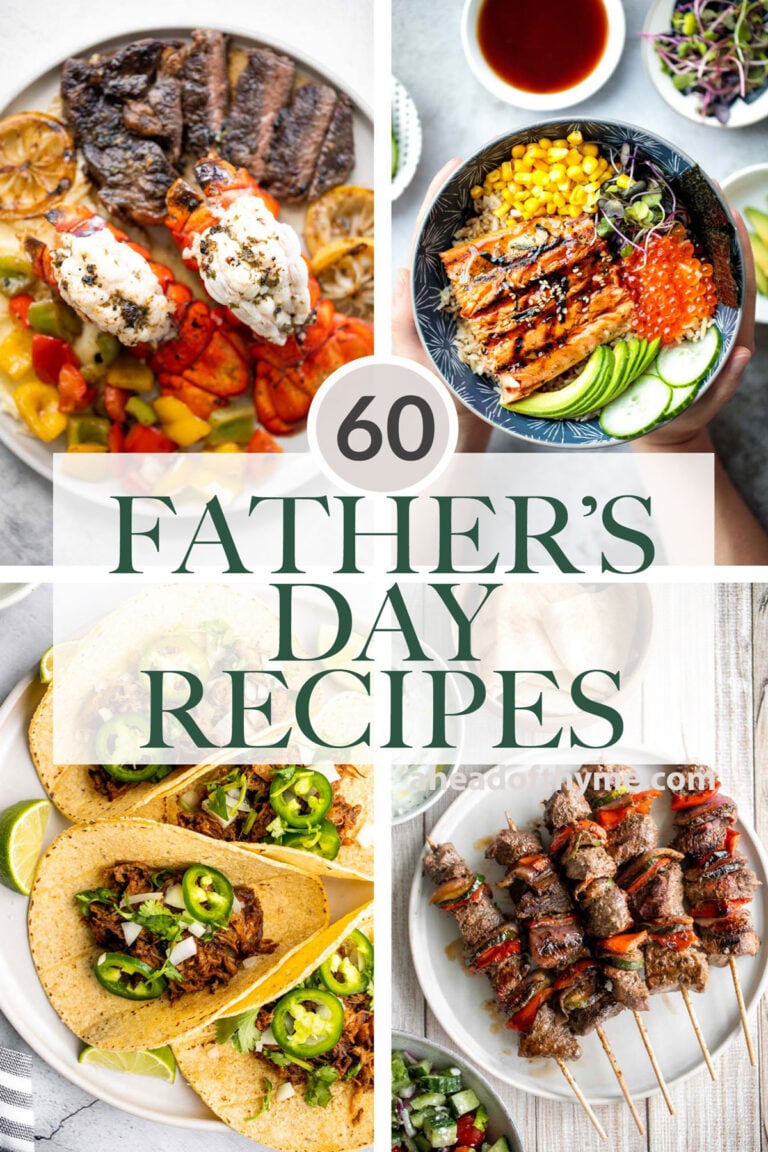 Father's Day Grill Recipes
Surf and Turf Steak and Lobster Tails
Fancy, restaurant-quality surf and turf is super easy to make with fresh lobster tail and tender rib-eye steak with a delicious garlic butter sauce.
Easy Greek Chicken Souvlaki Skewers
Easy Greek chicken souvlaki skewers marinated in garlic, fresh herbs, lemon and bay leaves for that classic Mediterranean flavour. Grill in under 15 minutes. Serve alongside some easy homemade tzatziki sauce or turn them into Greek chicken gyros wrapped in pita bread. One of my favorite Memorial Day recipes!
Easy, garlicky and buttery grilled shrimp boil with prawns, corn, baby potatoes and sausage, seasoned and tossed with parsley takes just 20 minutes to cook. Throw some whole potatoes on the grill too and serve this with some BBQ chicken stuffed baked potatoes.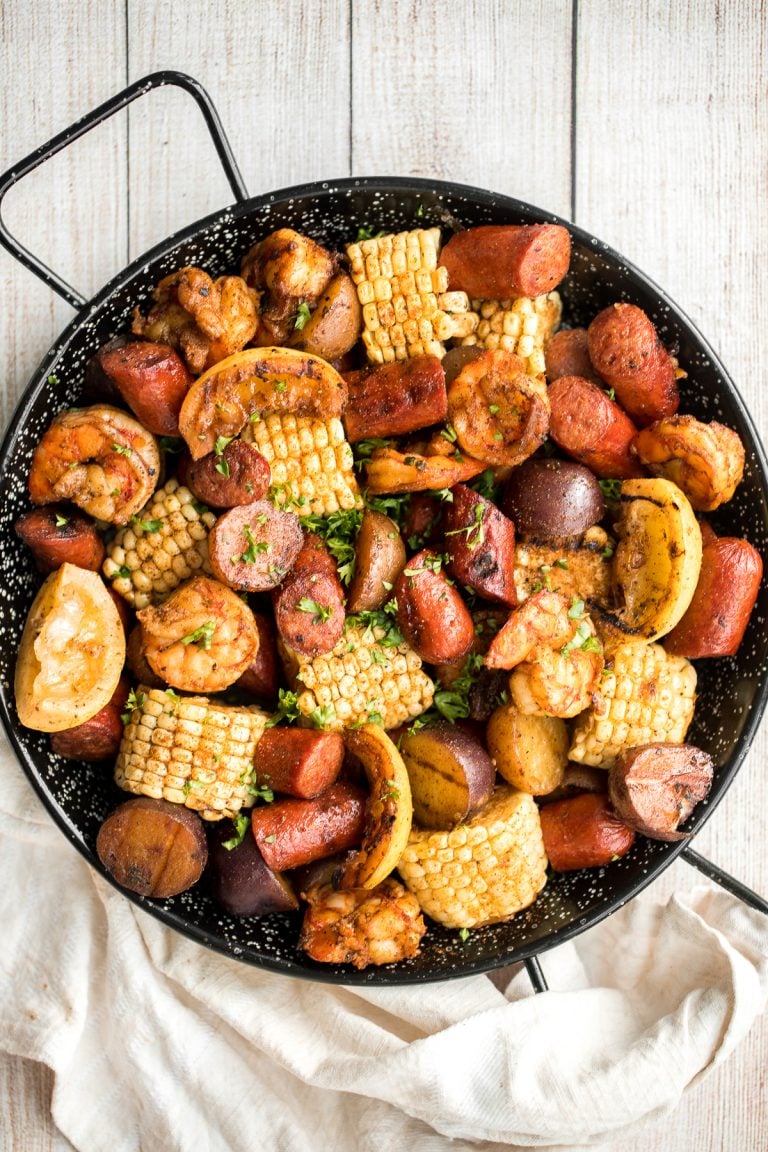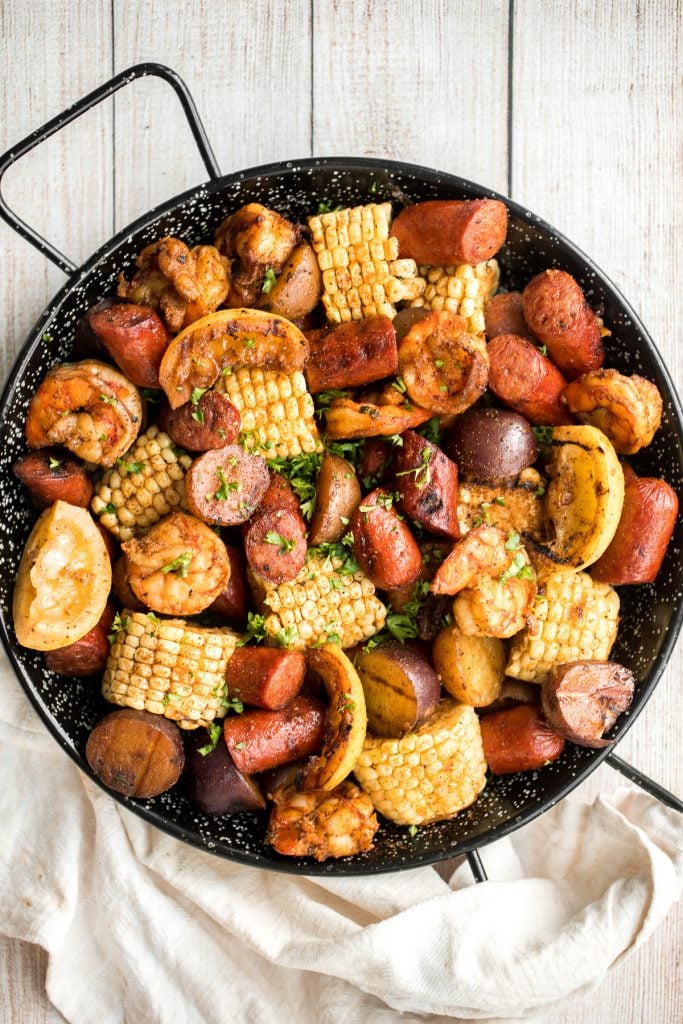 Easy Greek souvlaki beef shish kebabs are marinated in a garlicky lemony olive oil marinade and threaded with fresh vegetables. Cook on the grill or oven. Serve them wrapped inside some quick and easy pita bread.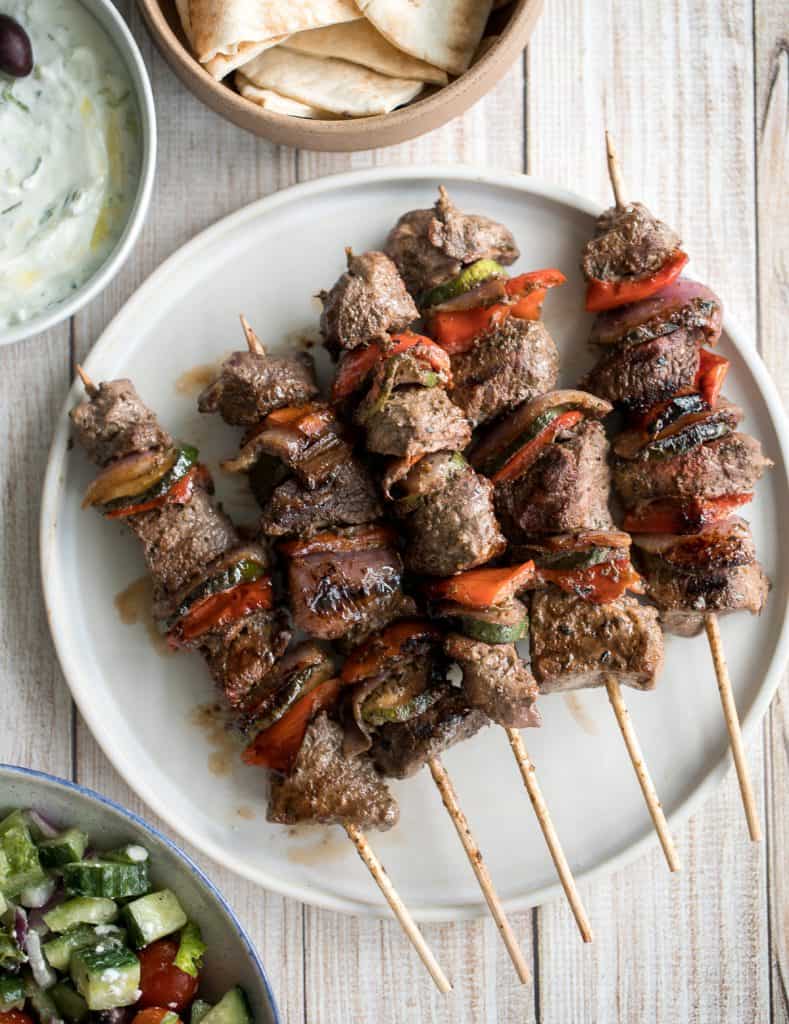 Better than the steakhouse, these classic juicy hamburgers are perfectly seasoned, so flavourful and delicious. A go to Memorial Day recipe. You can also try your hand at homemade hamburger buns to serve these patties in.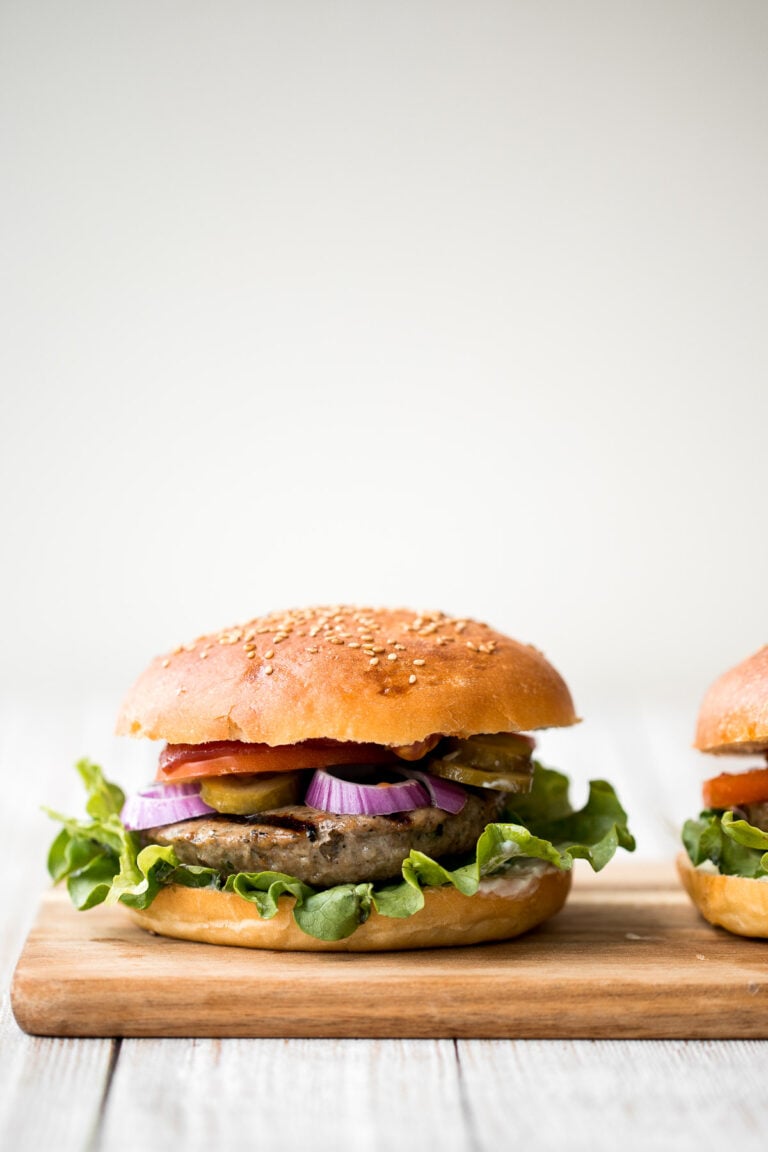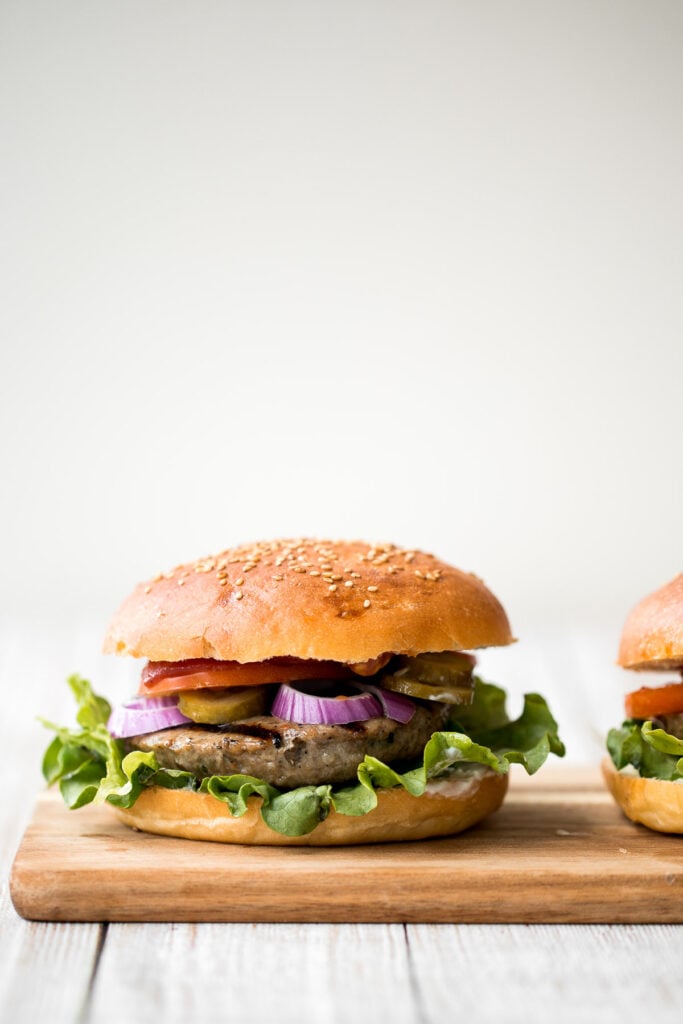 Juicy and tender grilled cajun shrimp skewers are garlicky, lemony, and packed with flavour with a cajun marinade. Ready in under 30 minutes including prep.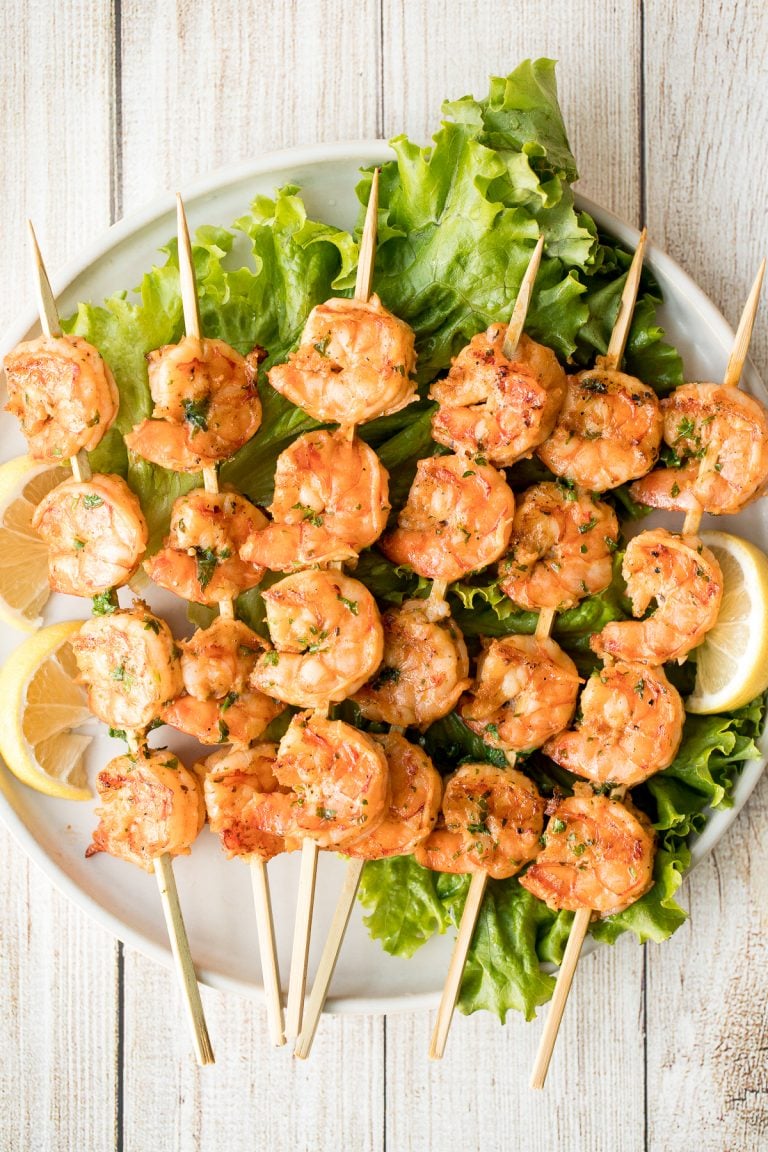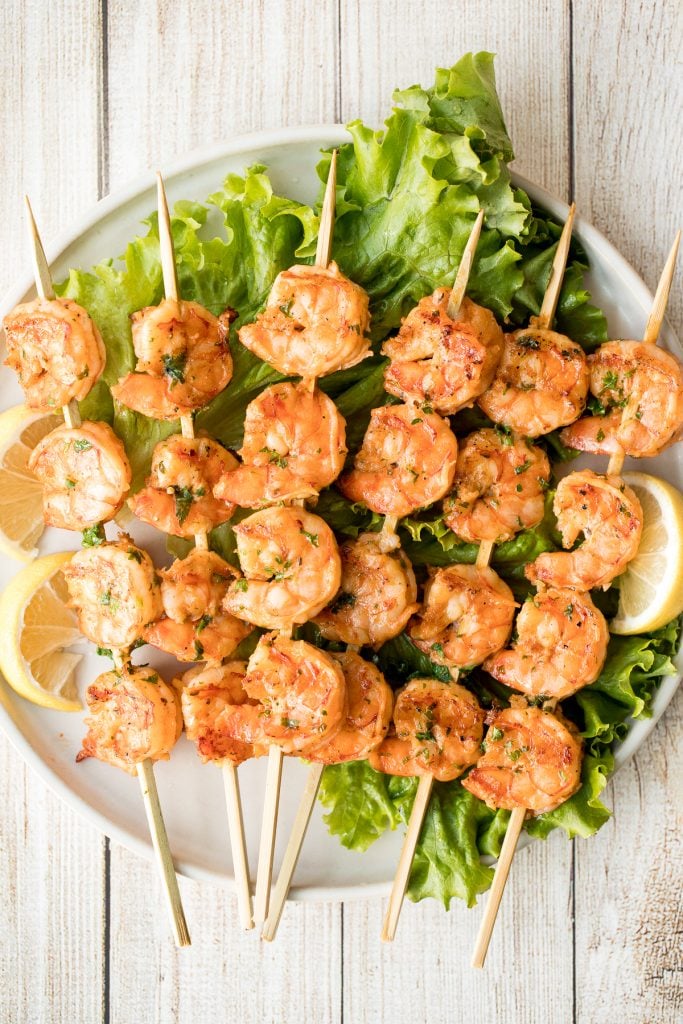 Teriyaki Chicken Skewers with Pineapple
Juicy and tender teriyaki chicken skewers with pineapple, bell peppers and red onions are sticky, sweet, savoury, and tangy. So flavourful and delicious. Serve over some steamed rice or easy coconut rice.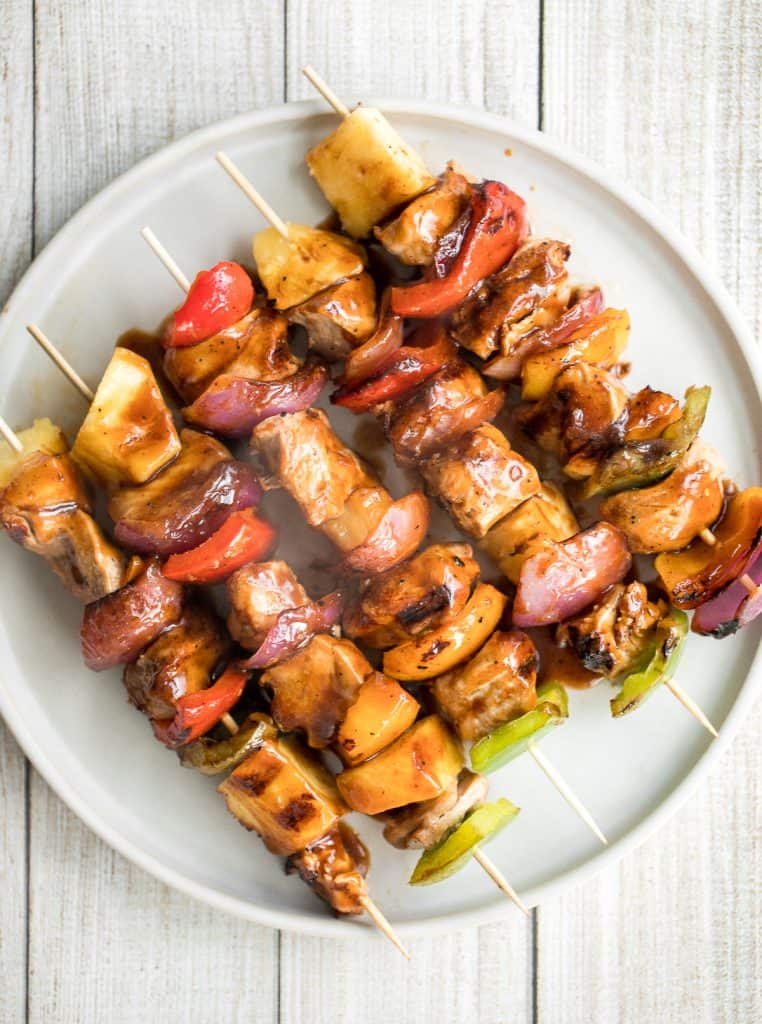 Mediterranean turkey burgers are tender, juicy, and delicious, loaded with garlic, fresh dill, and lemon juice. The perfect summer weeknight meal.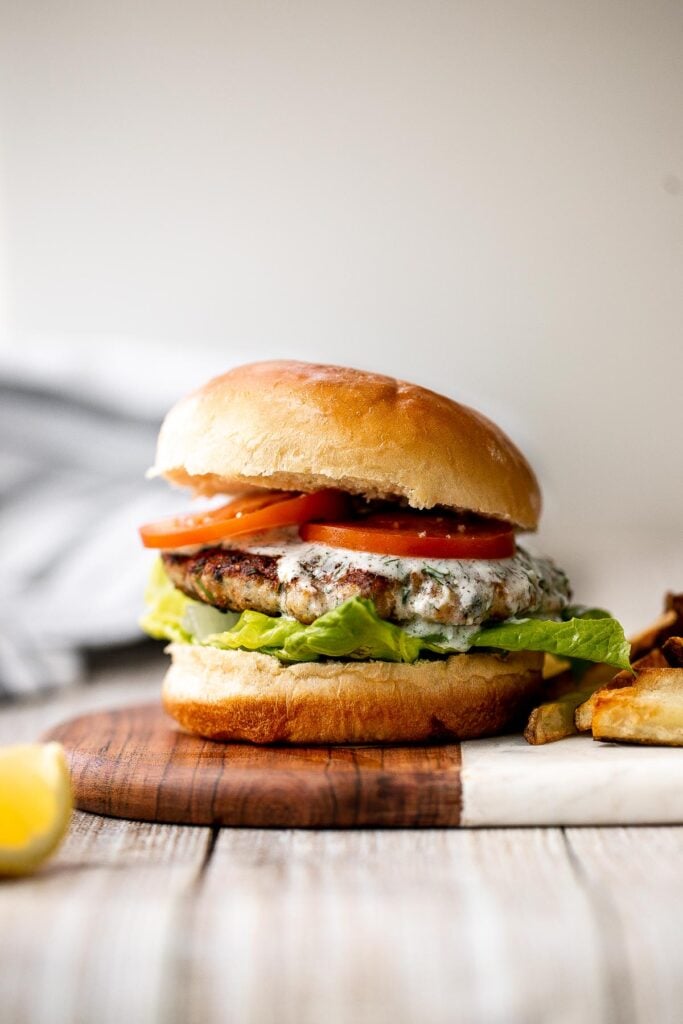 Miso garlic chicken wings are crispy, delicious, and easy to make. They're marinated in a savoury Asian marinade, and cooked in the oven or air fryer.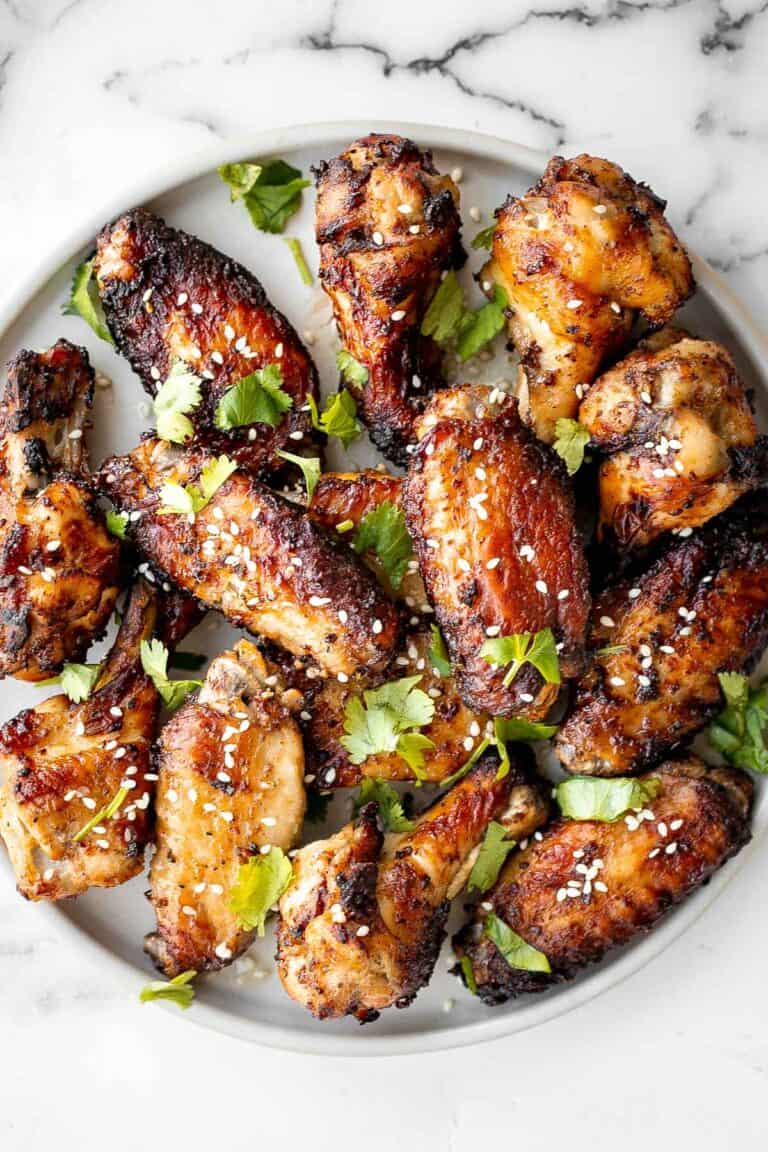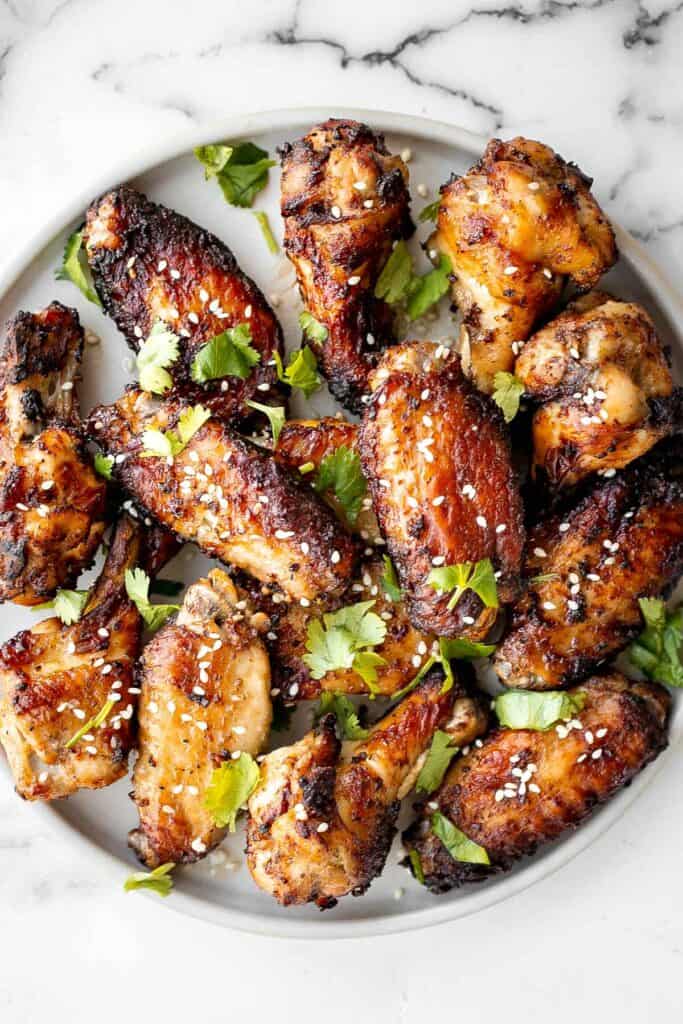 Grilled Orange Chicken Skewers
Flame-kissed, sticky and saucy, grilled orange chicken skewers with a rich, citrus-based marinade are delicious, juicy and so tender. Best summer weeknight dinner ever. Serve with a side of 10-minute vegetarian fried rice or noodles.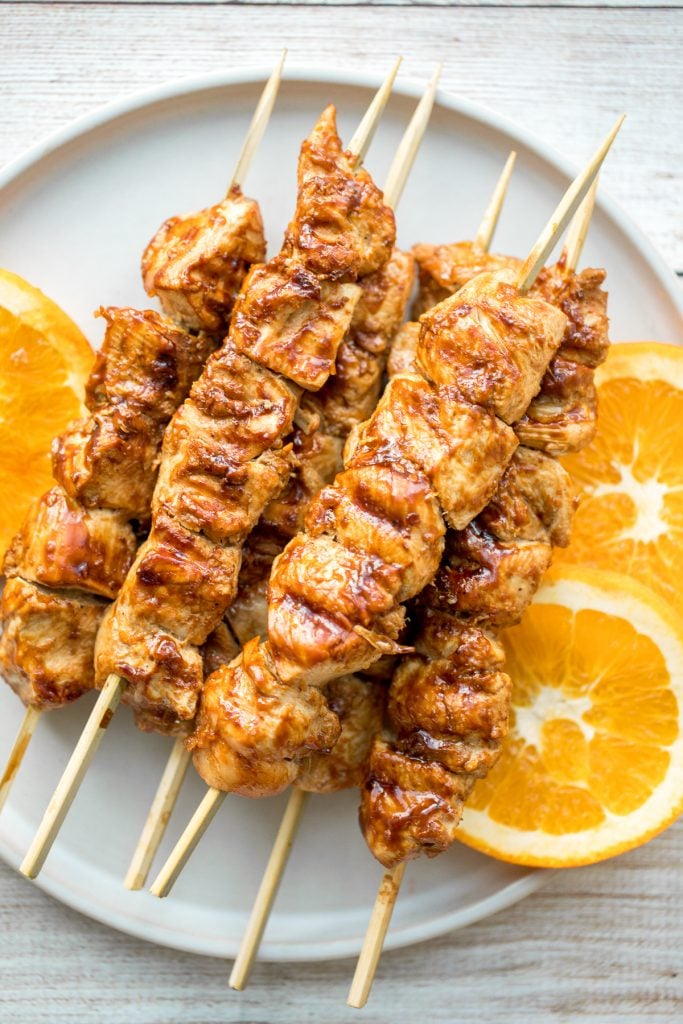 Oven-roasted corn on the cob with homemade garlic butter is buttery, juicy, crunchy, and perfectly charred on the outside — without a grill.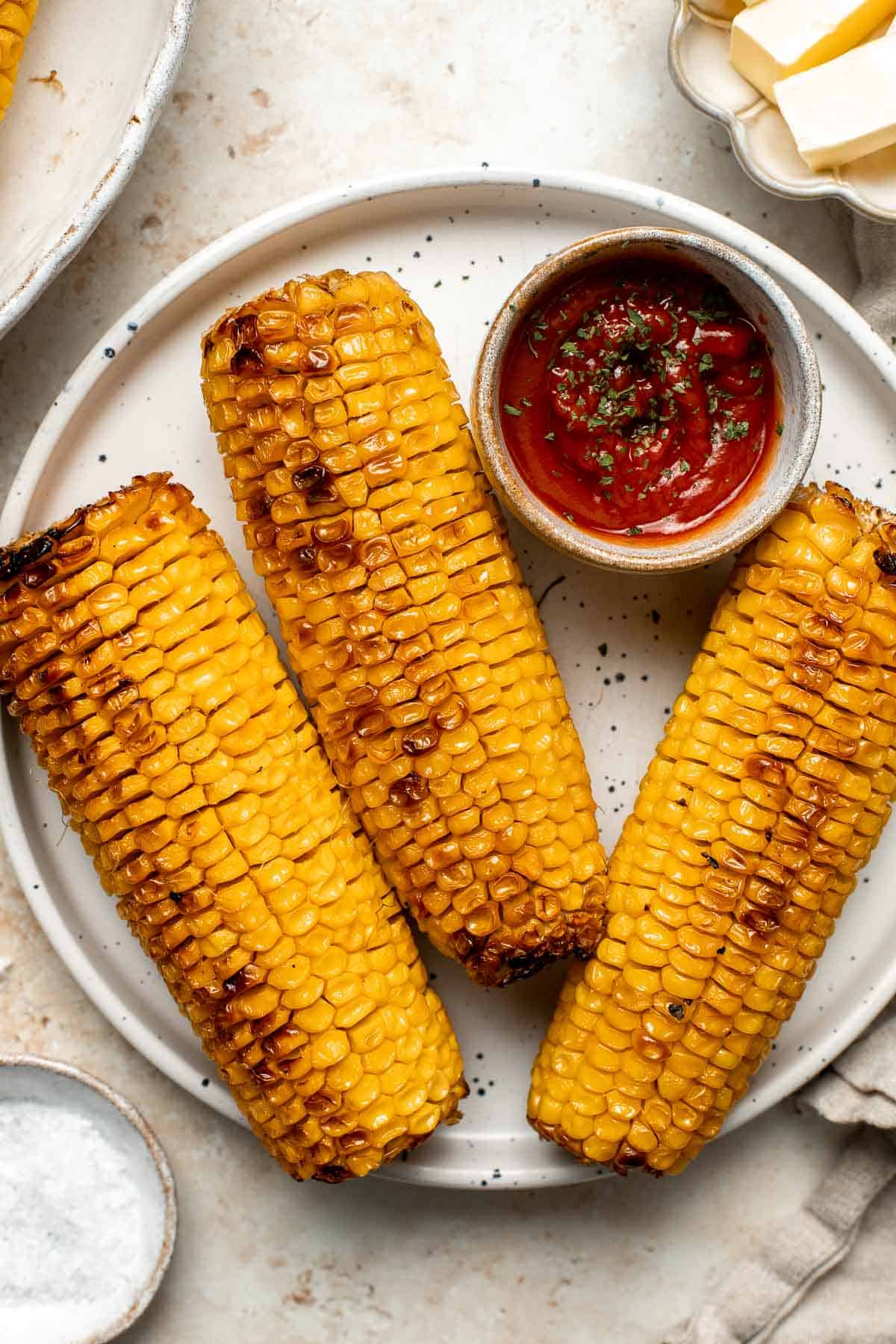 Quick and easy, grilled Greek lamb souvlaki skewers are marinated in a simple Mediterranean marinade for just 30 minutes. Serve with some tzatziki sauce. Serve over top of some rice pilaf with carrots and Greek salad on the side. So delicious.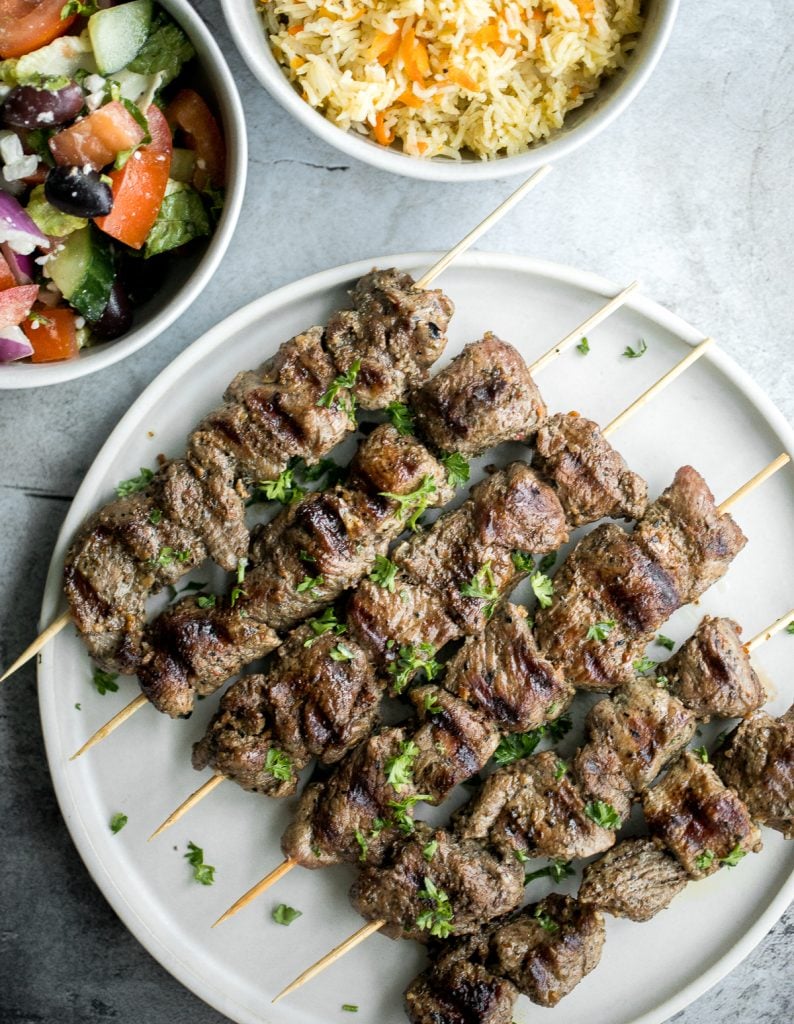 Spinach and Feta Turkey Burgers
Greek-style spinach and feta turkey burgers are tender, juicy, and flavourful, loaded with spinach, feta and fresh Mediterranean herbs and is so easy to prep. Serve it with tzatziki sauce.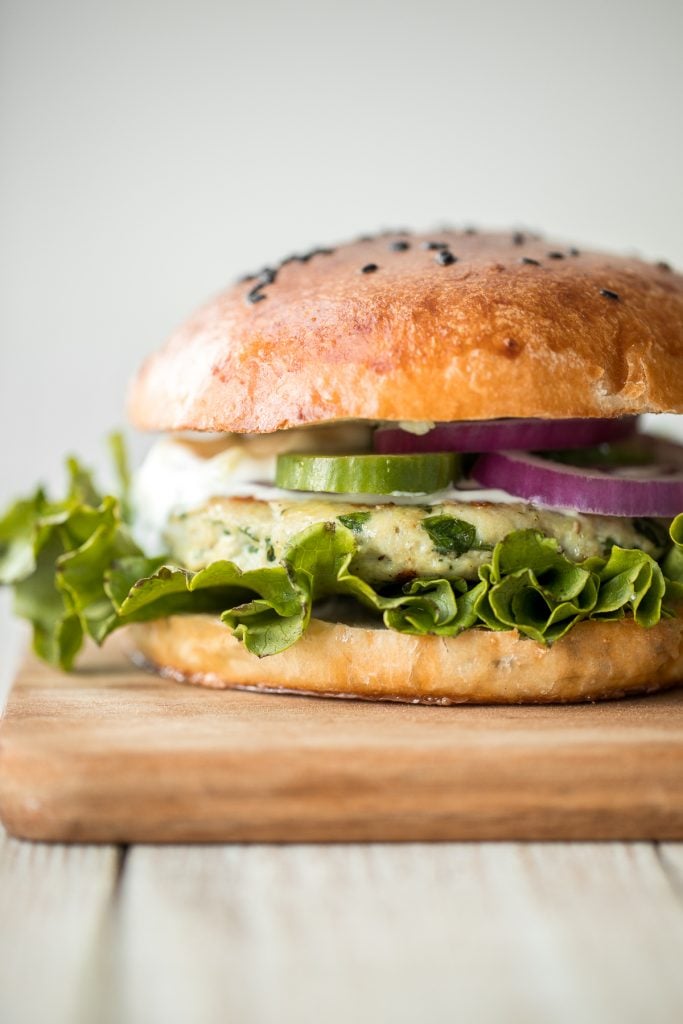 Persian Saffron Chicken Kebabs (Joojeh Kabob)
Quick and easy, classic Persian saffron chicken kebabs (joojeh kabob) is marinated in a simple saffron and lemon marinade for that classic Iranian flavour. Make it a full on Persian dinner with Basmati rice with saffron and Persian Shirazi salad with cucumber and tomato.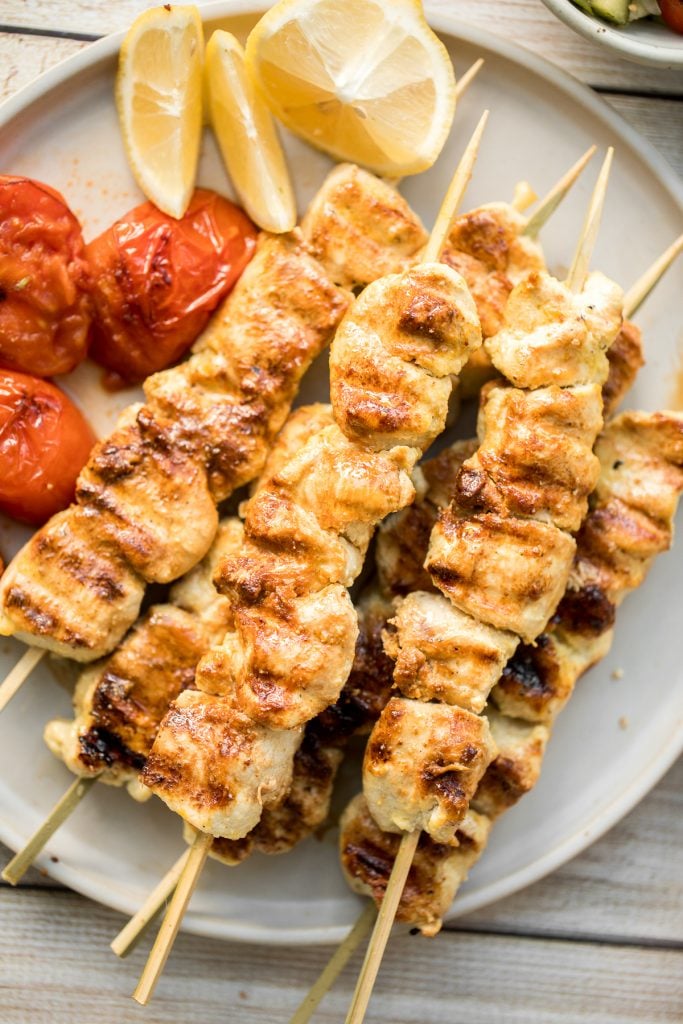 These sweet and sticky honey garlic chicken wings are baked or air fried until crispy and tossed in a honey garlic sauce. So crave-worthy and so easy to make.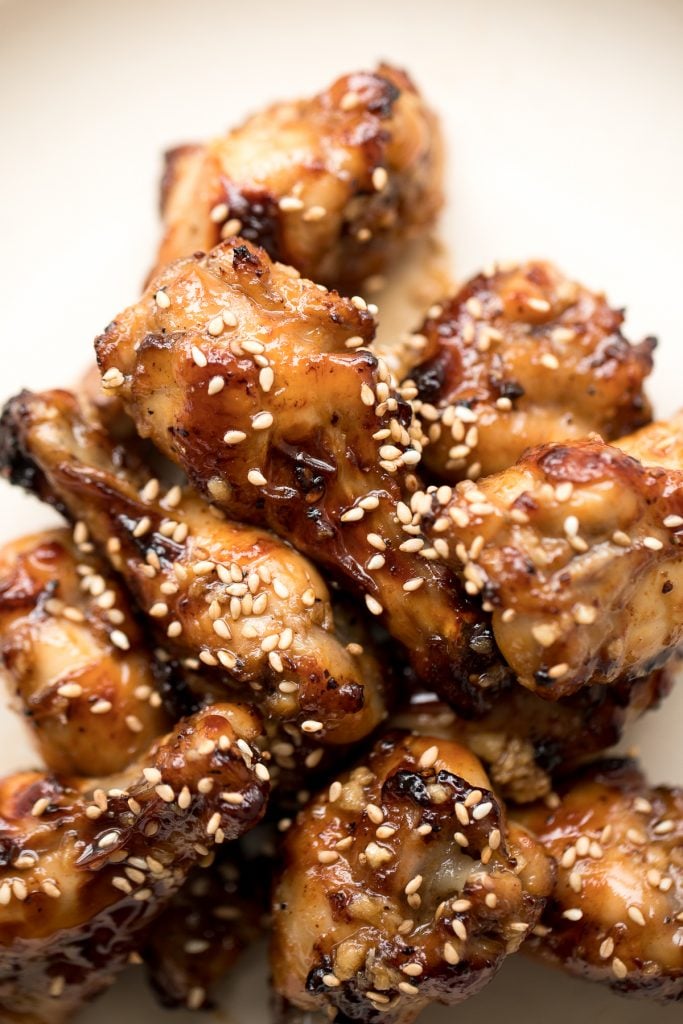 Chicken Satay Skewers with Peanut Sauce
Better than takeout, easy to make tender chicken satay skewers with coconut marinade and homemade peanut dipping sauce is savoury, sweet, tangy, and nutty.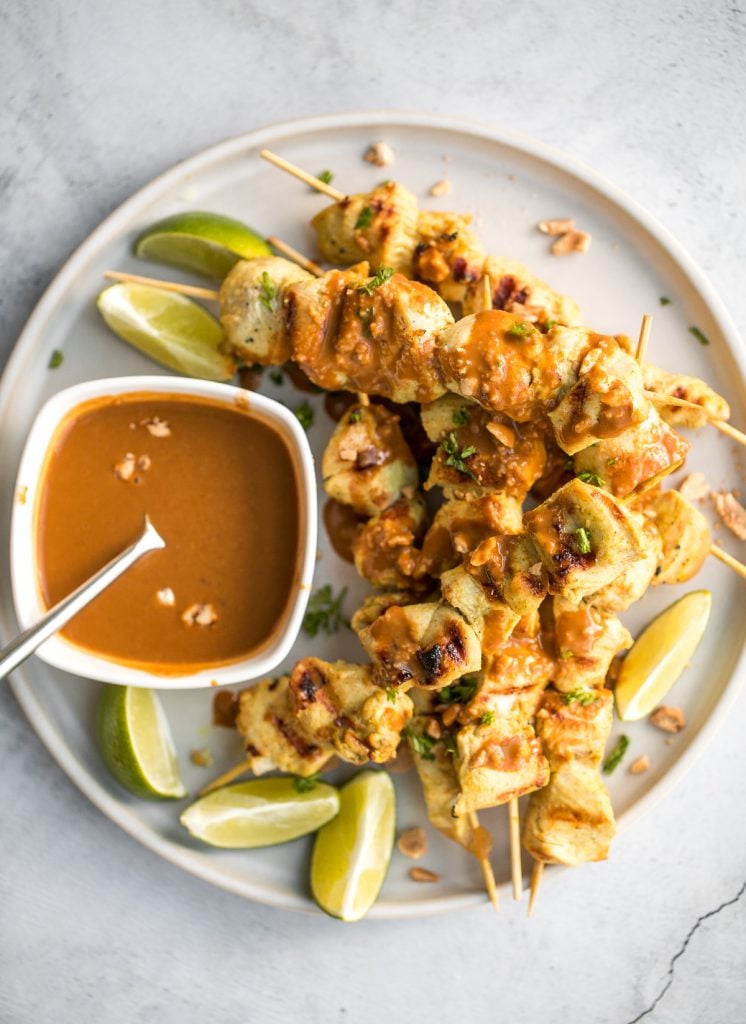 Better than the steakhouse, the best tender and juicy ribeye steak with a perfect seared crust is garlicky, buttery and packed with so much flavour. Serve with a side of creamy mashed potatoes and easy air fryer asparagus.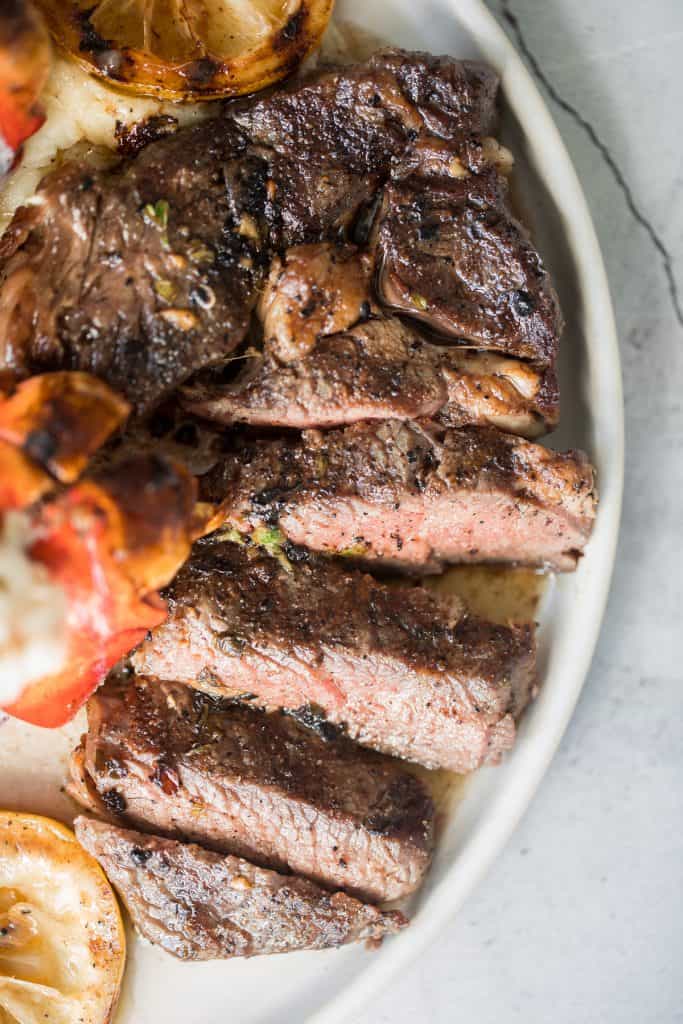 Juicy and tender, Xinjiang spicy cumin lamb skewers with a bold cumin and cayenne marinade, are so flavourful and easy to make on the grill or air fryer. Serve it with a fresh Chinese garlic cucumber salad on the side.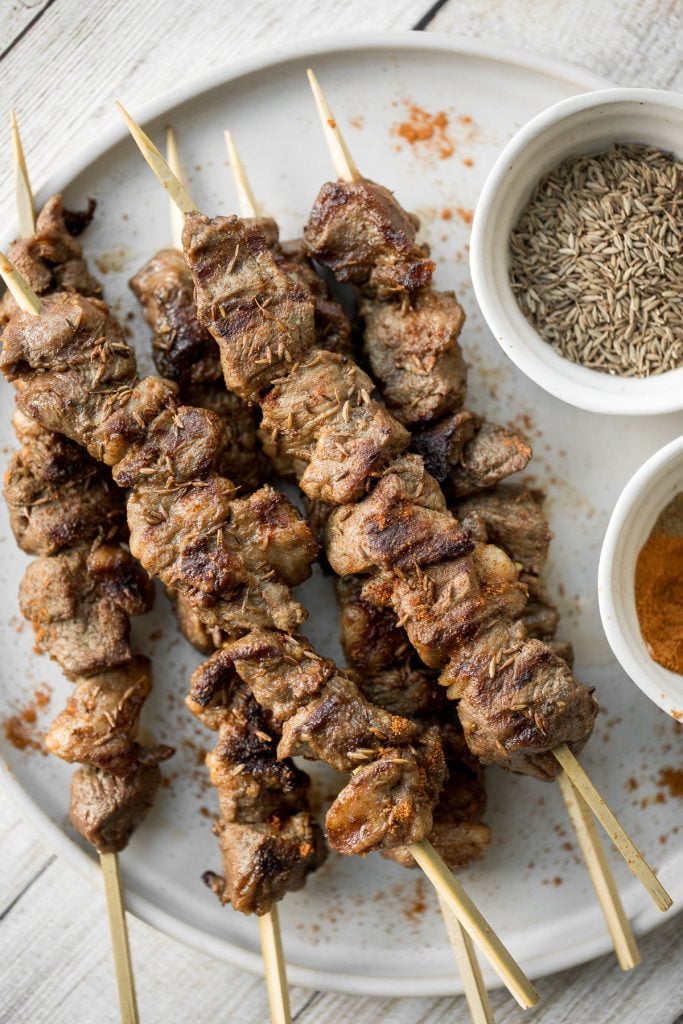 Sweet and sticky, baked BBQ chicken wings are perfectly crispy, so delicious, and smothered in barbecue sauce. They are the perfect summer appetizer. Plus, you can easily adapt them for the grill.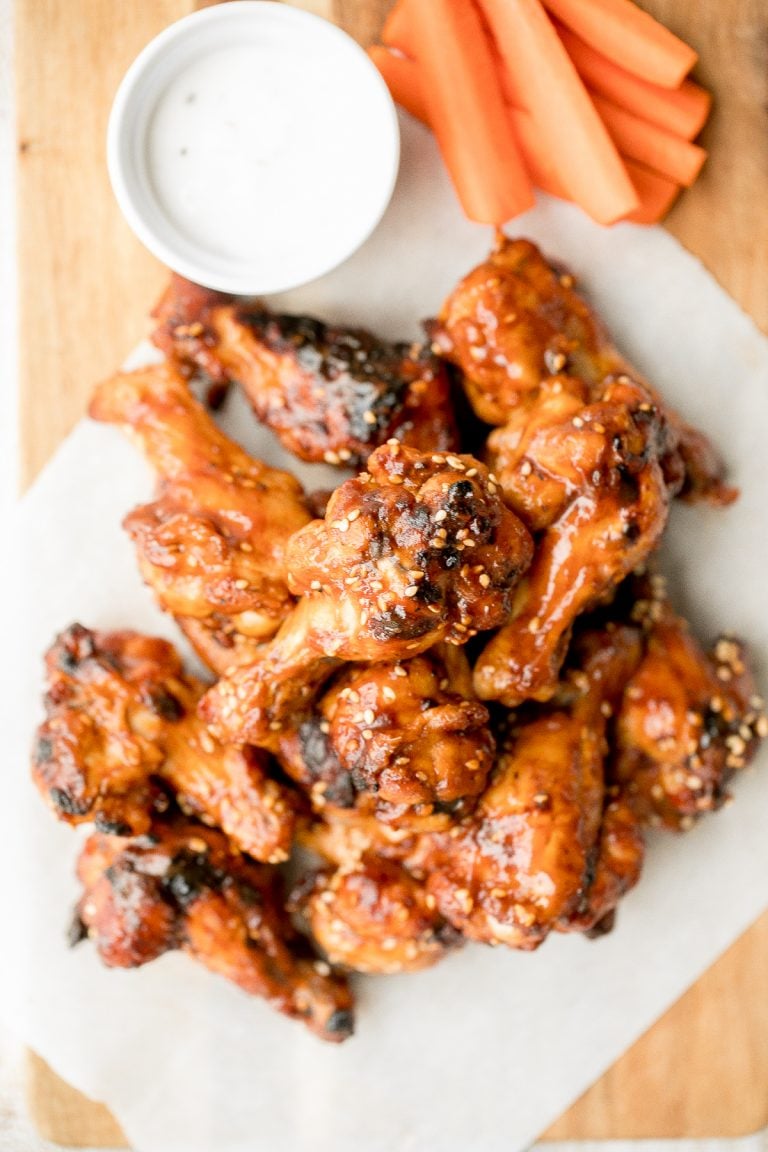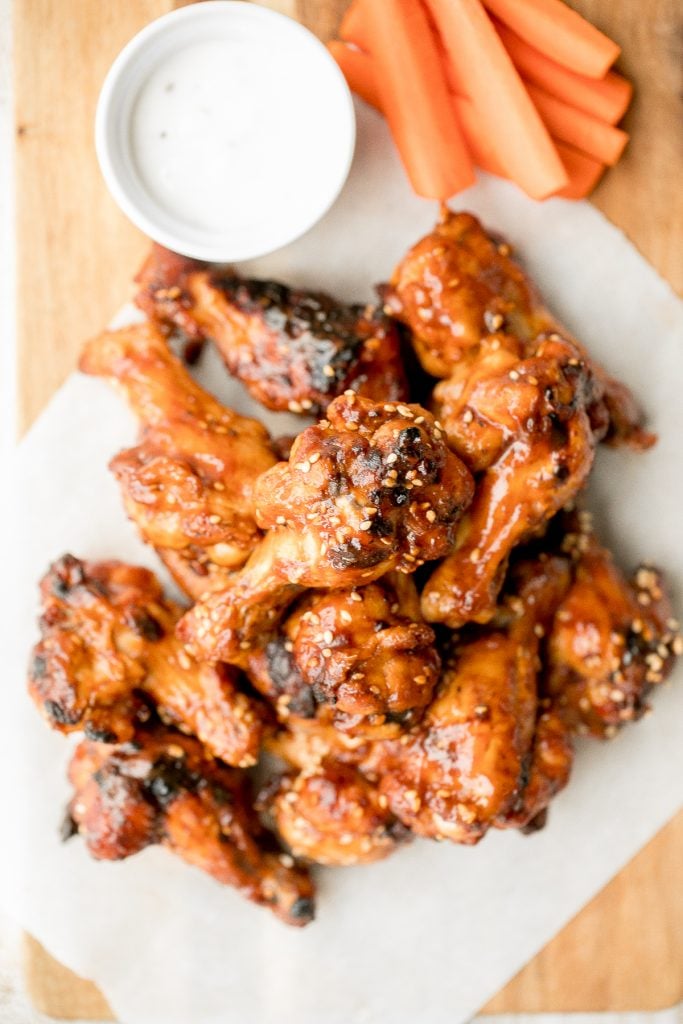 Meaty Father's Day Recipes
Slow cooker BBQ ribs are juicy, saucy, and tender -- the meat literally falls right off the bone. Add this easy recipe to your list of crockpot recipes.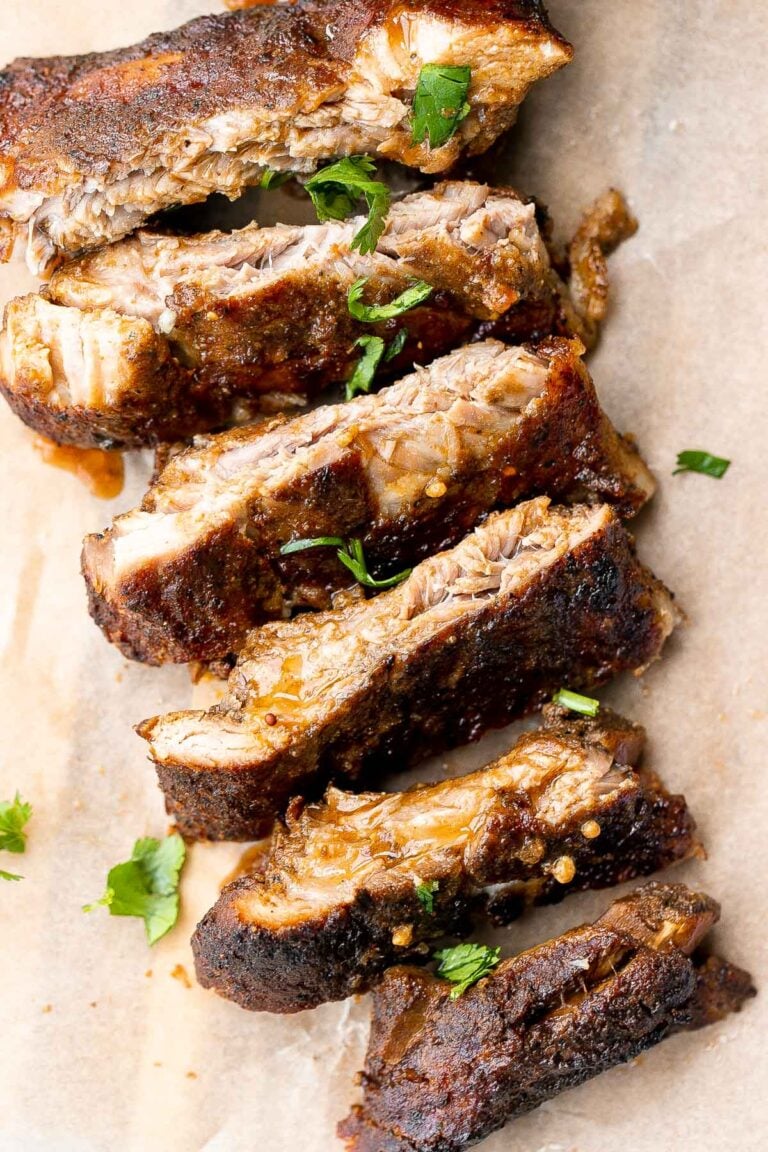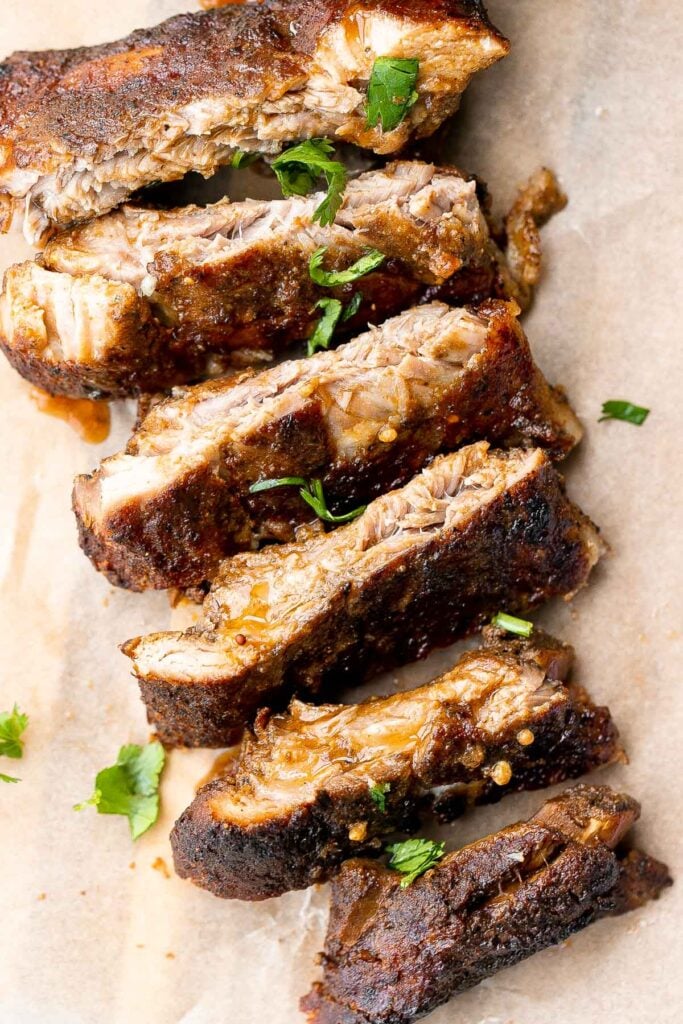 Baked queso chicken with tomatoes is an easy, cheesy, delicious chicken dinner that takes just 30 minutes to cook. The best weeknight dinner.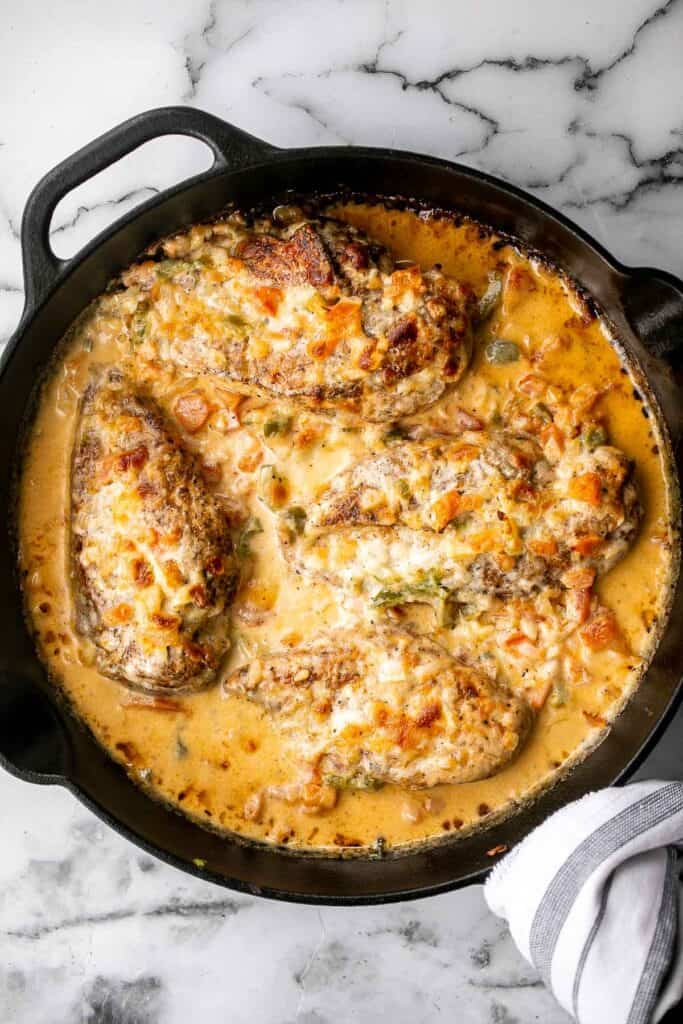 Baked Greek meatballs are juicy, tender, flavorful, and delicious. They are quick and easy to make in 30 minutes, and freezer-friendly. Serve with tzatziki.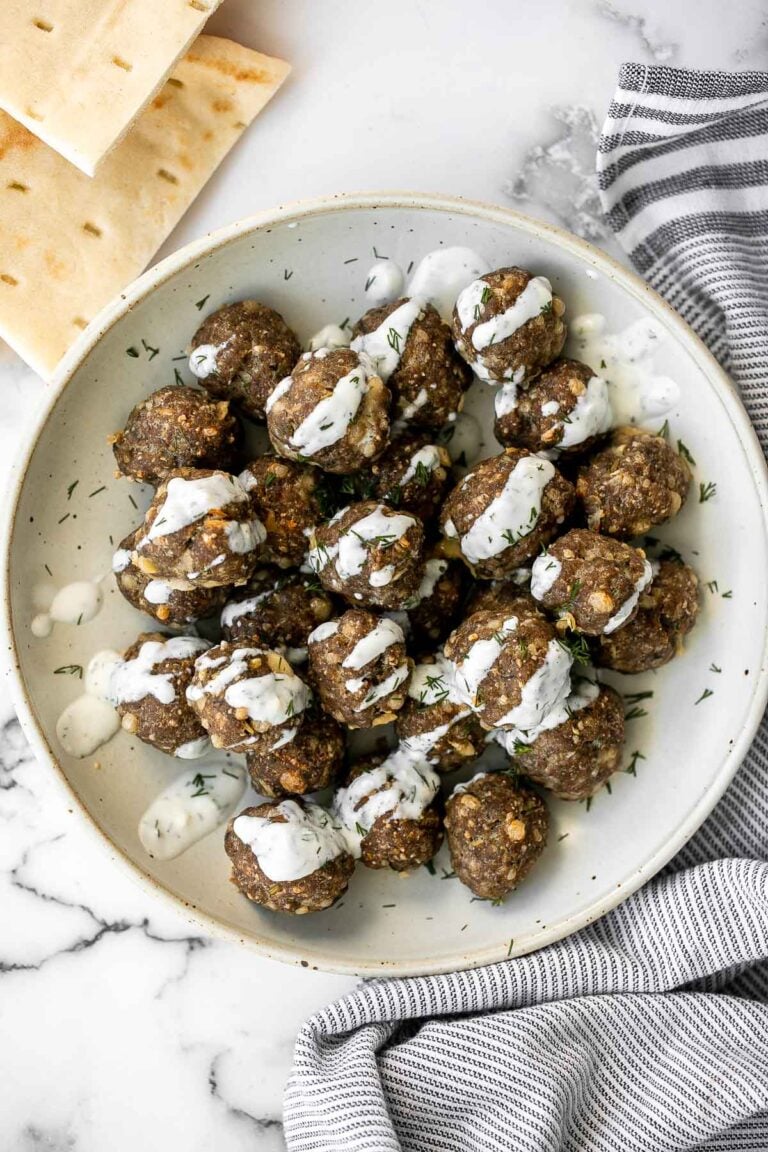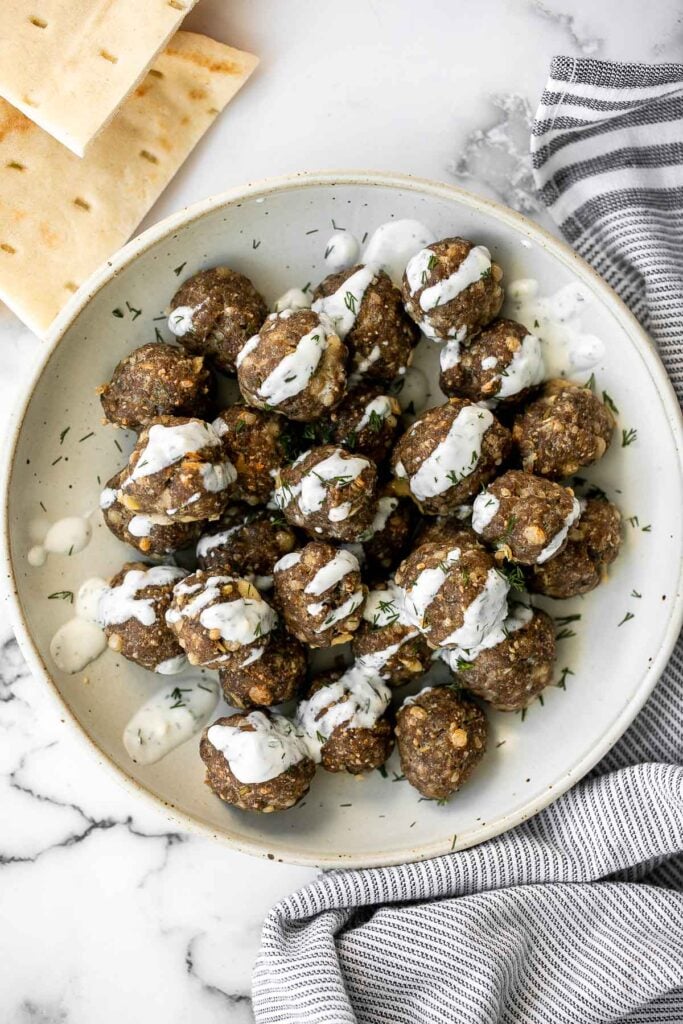 Glazed Honey Balsamic Pork Chops
Quick and easy, glazed honey balsamic pork chops are tender and juicy, seared in thyme and coated with a honey balsamic sauce. Make it in under 30 minutes.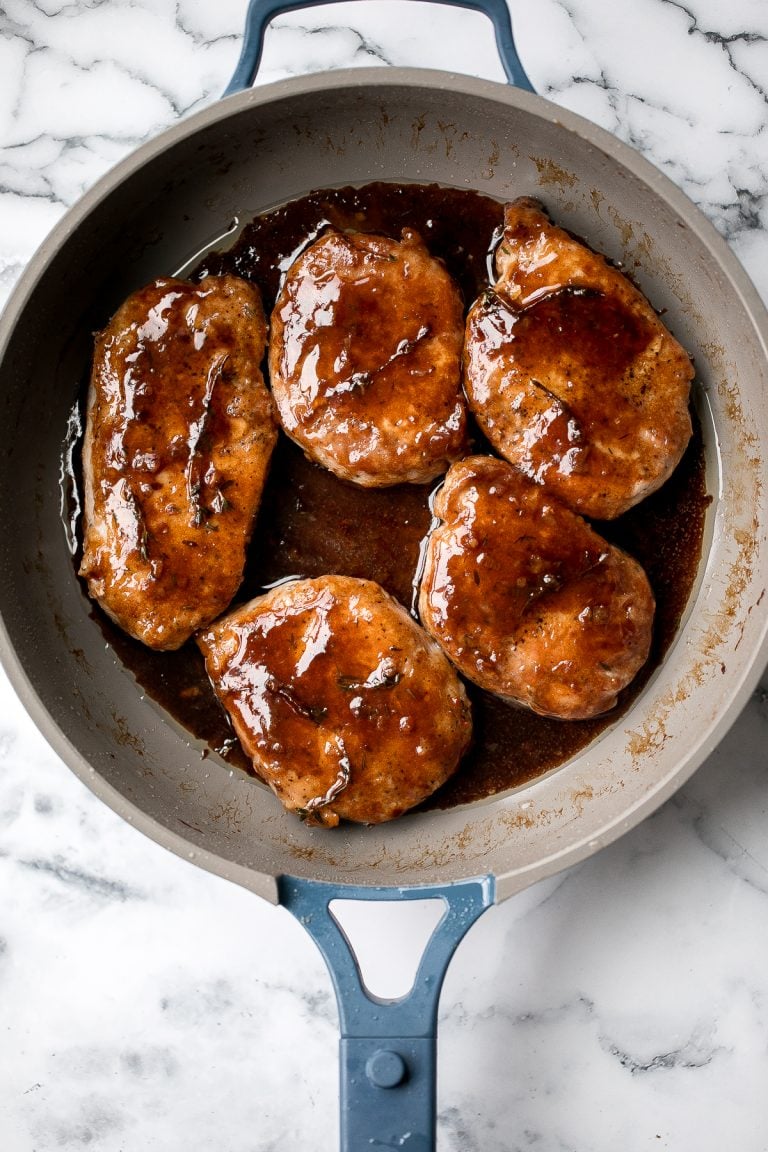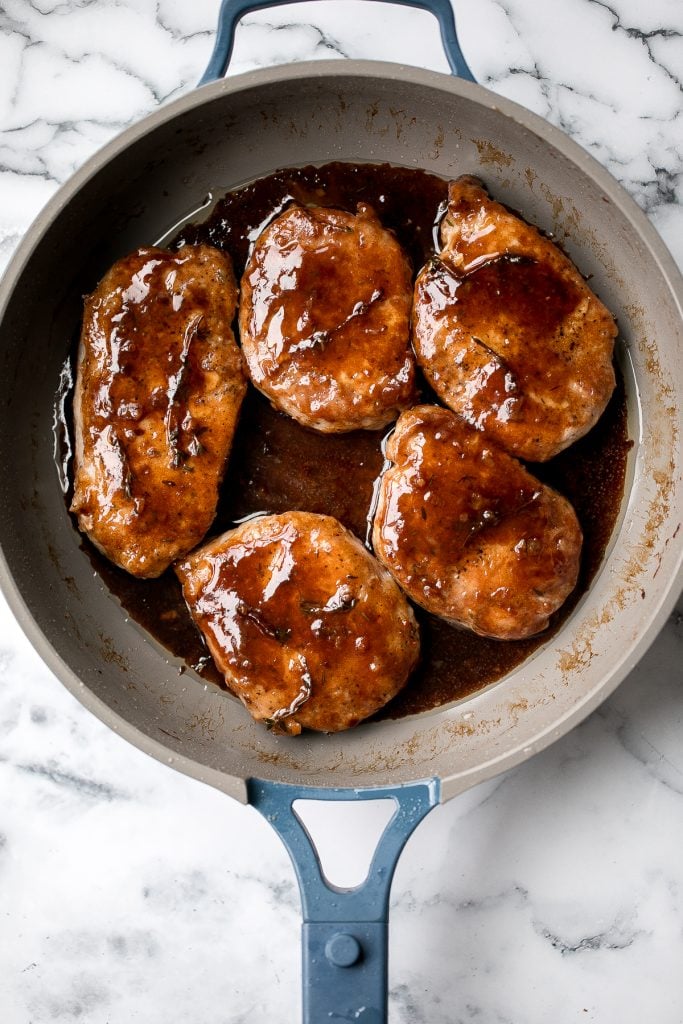 Classic easy meat lasagna is the ultimate Italian comfort food with layers of tender lasagna, meaty tomato sauce, cheese filling and melted cheese on top.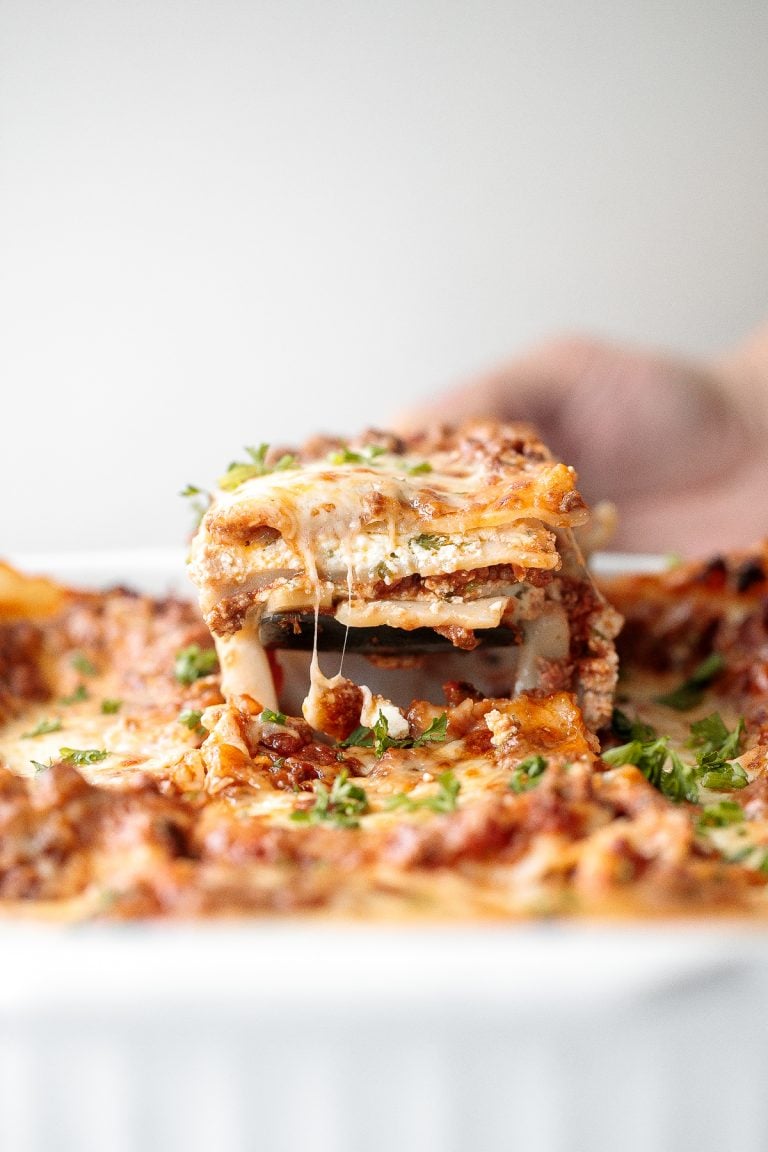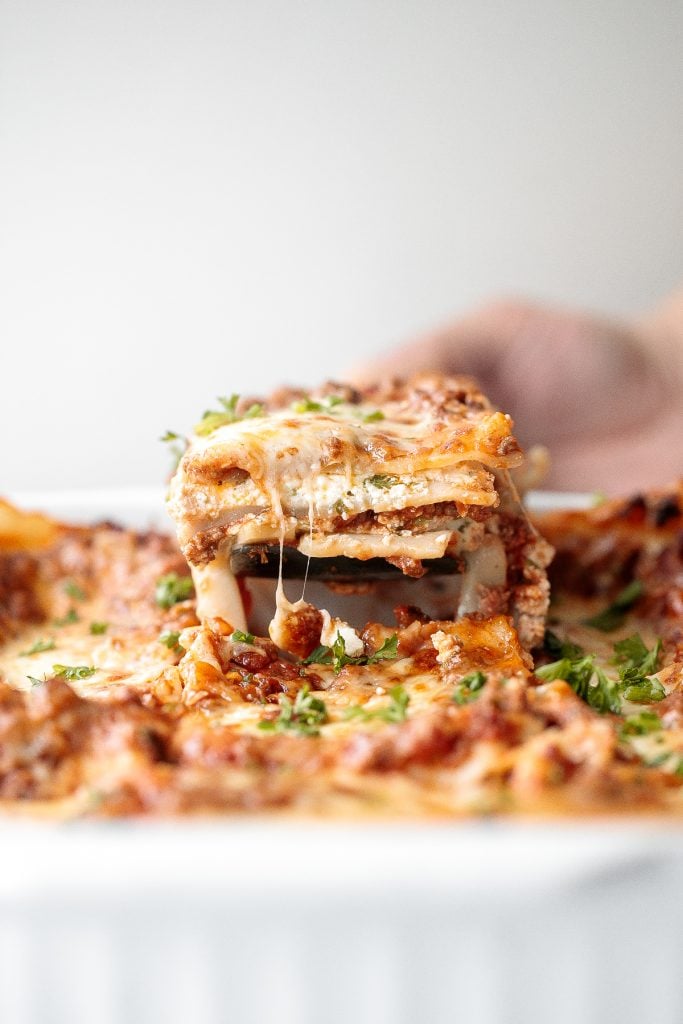 Mexican Pulled Pork Tacos (Carnitas)
Mexican pulled pork tacos with juicy and tender traditional carnitas wrapped in corn tortillas and topped with fresh onions, cilantro, and jalapeños.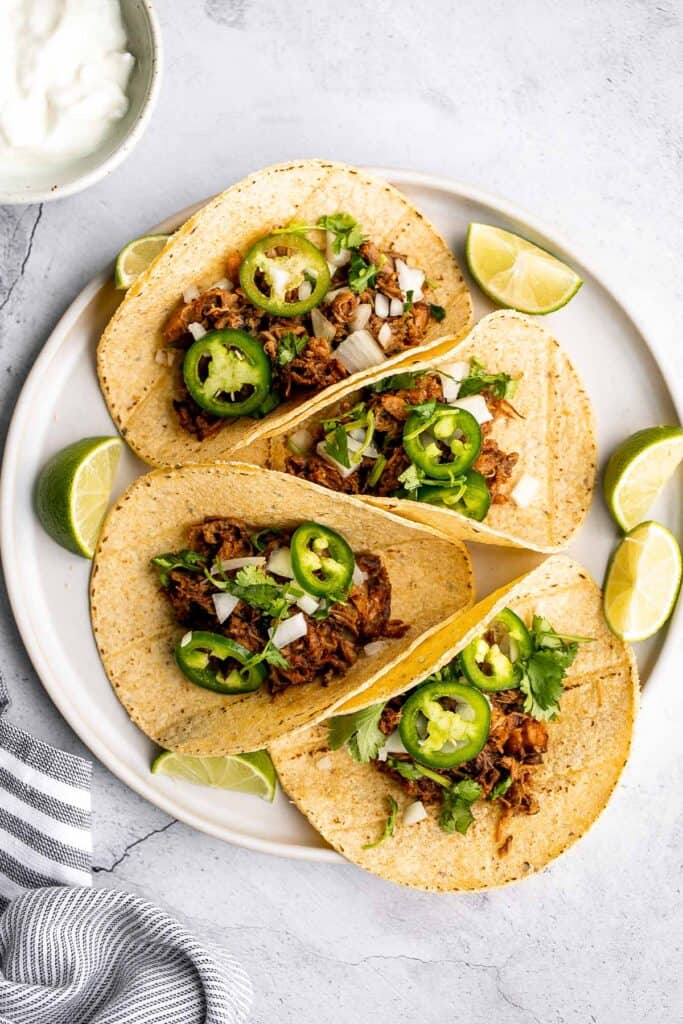 Easy Chicken Parmesan (Parmigiana)
Easy chicken parmesan (parmigiana) with crispy breaded chicken, tomato sauce, and melted mozzarella and parmesan cheese. The best comfort chicken dinner.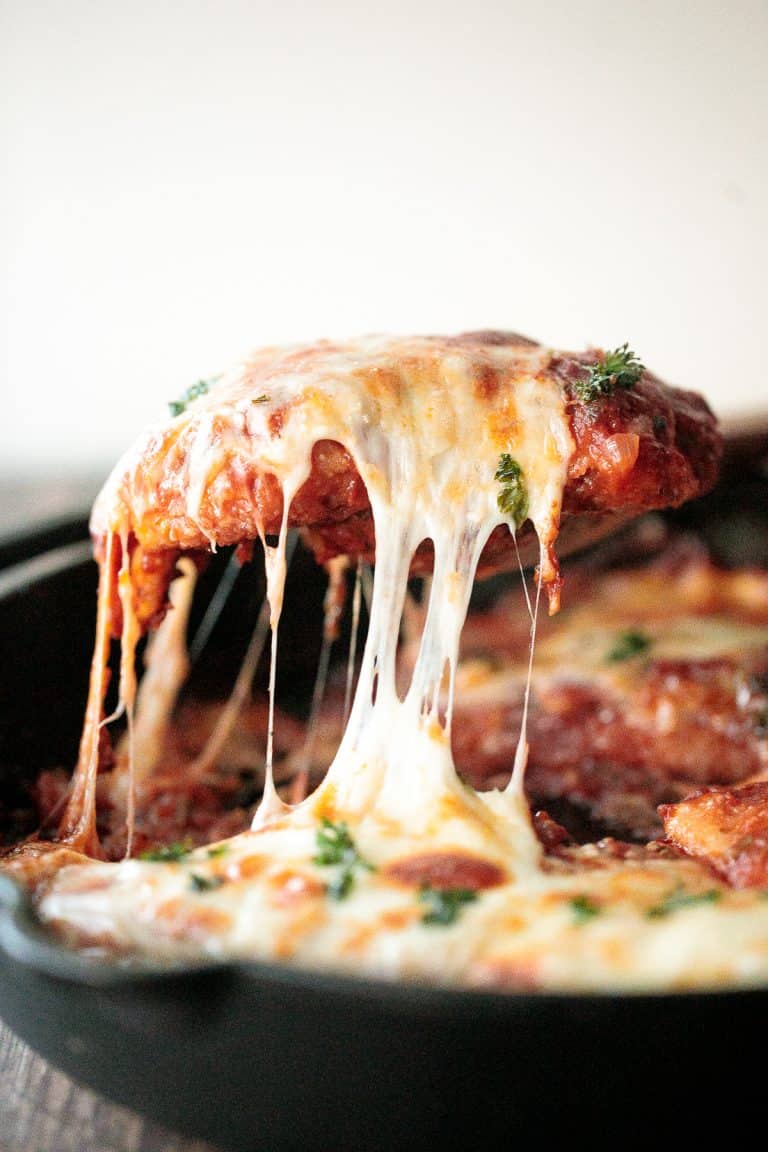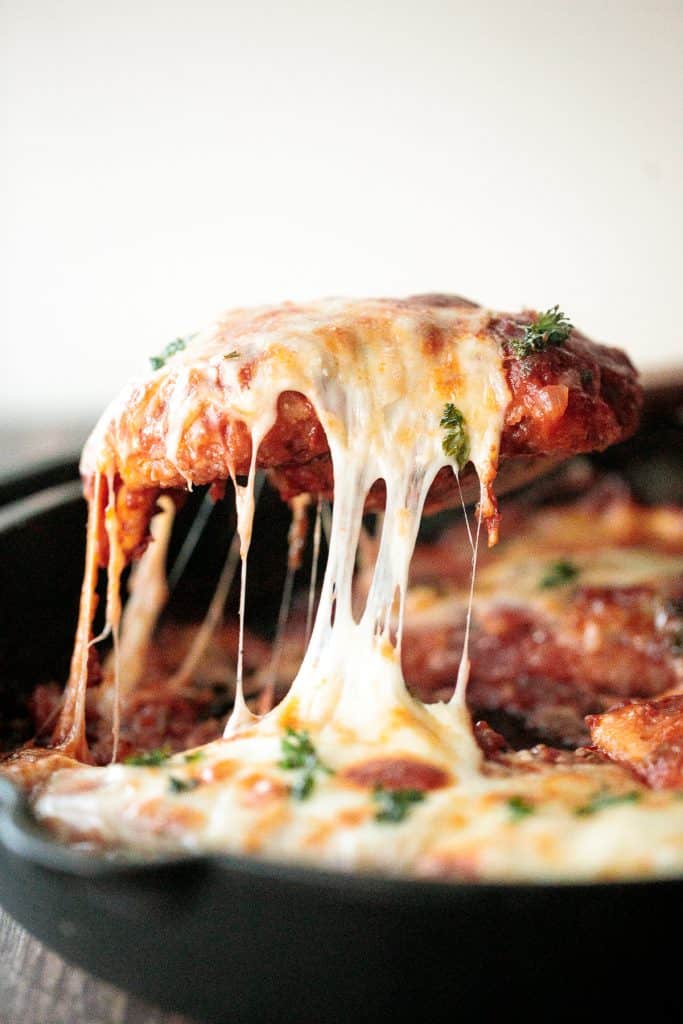 Baked Curried Chicken Drumsticks
Baked curried chicken drumsticks are an easy to make dinner with quick prep and minimal dishes. They're tender, delicious, and packed with flavour.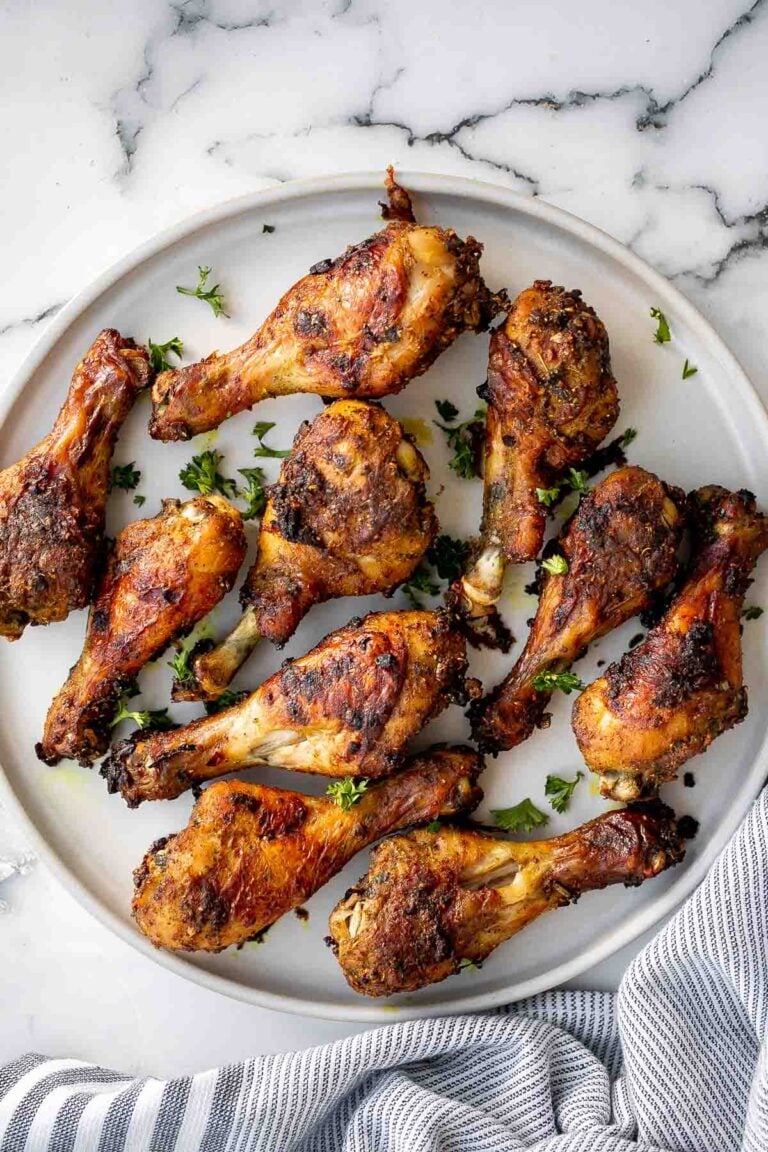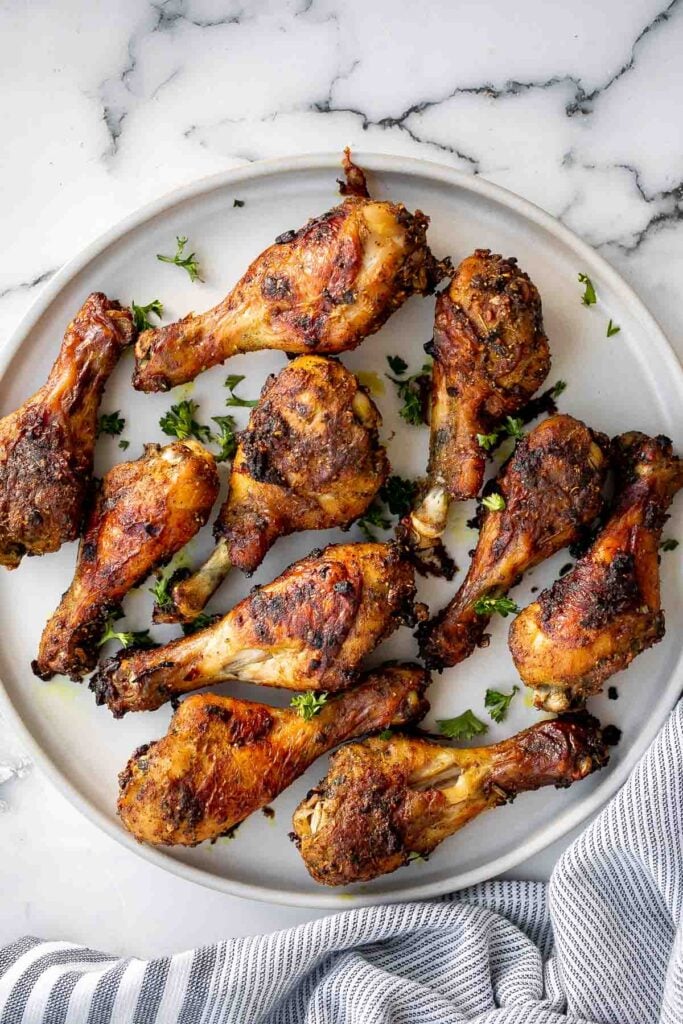 Beef and broccoli stir fry is a classic Chinese-American dish that is delicious, savory, hearty, and saucy. Better than takeout and ready in 25 minutes.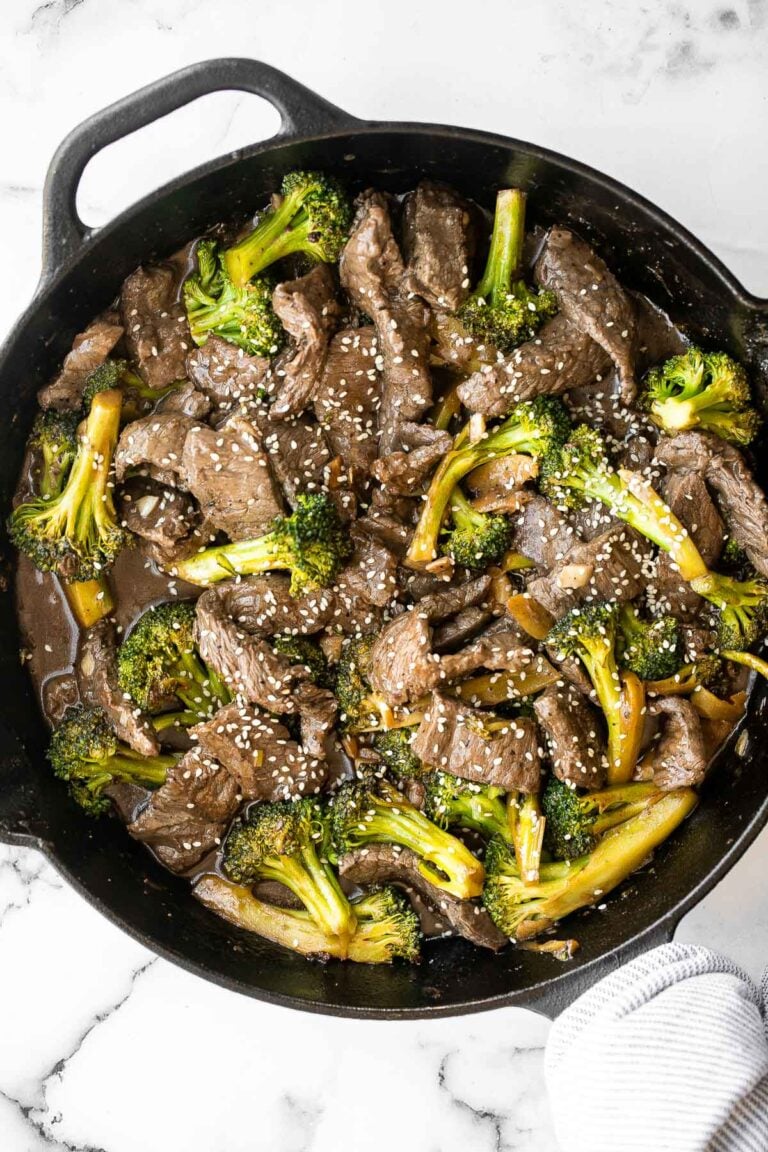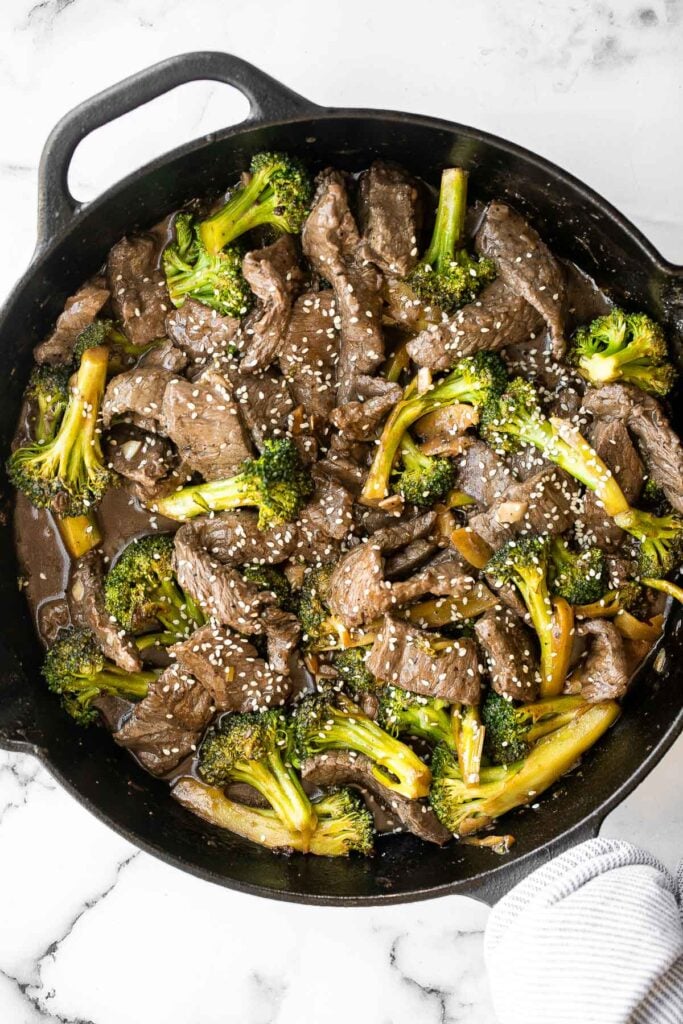 Roasted Spatchcock Chicken (Butterflied Chicken)
Quick and easy roasted spatchcock chicken (butterflied chicken) seasoned with garlic and thyme is juicy, tender, delicious and flavourful with minimal prep. Serve with some creamy mashed potatoes and garlic green beans.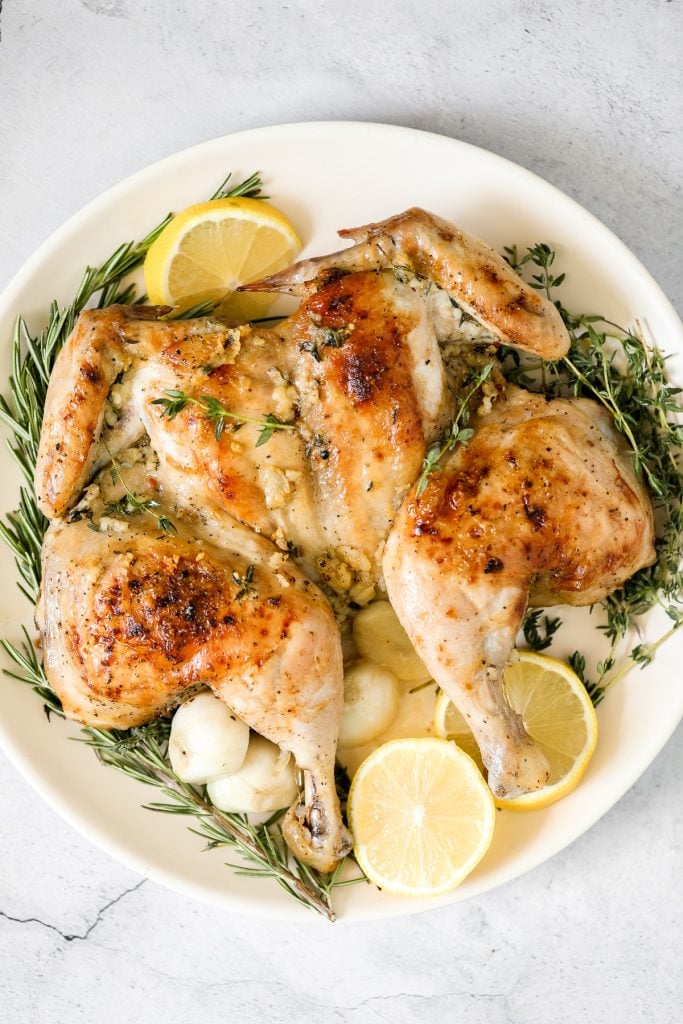 Slow cooker Korean short ribs deliver complex Asian flavours with little effort. Simply add your ingredients in the crockpot and let it cook dinner for you.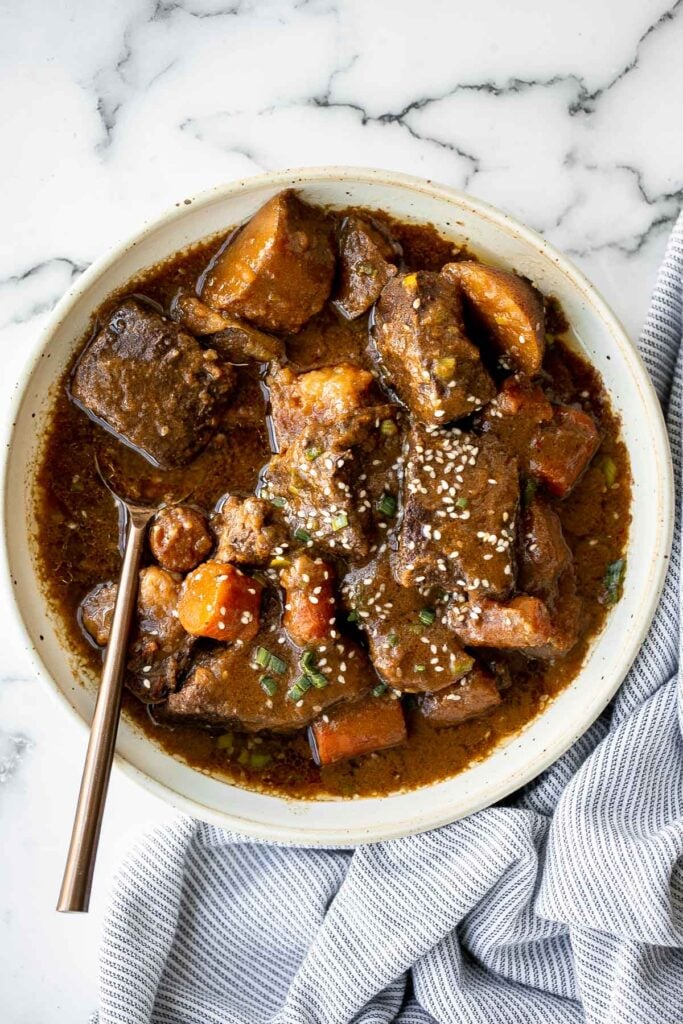 Meatballs are probably my favorite of all ground beef recipes. These quick, easy homemade Italian meatballs are juicy, flavourful, and delicious, simmered in a rich and savoury tomato sauce. Make them in just 30 minutes.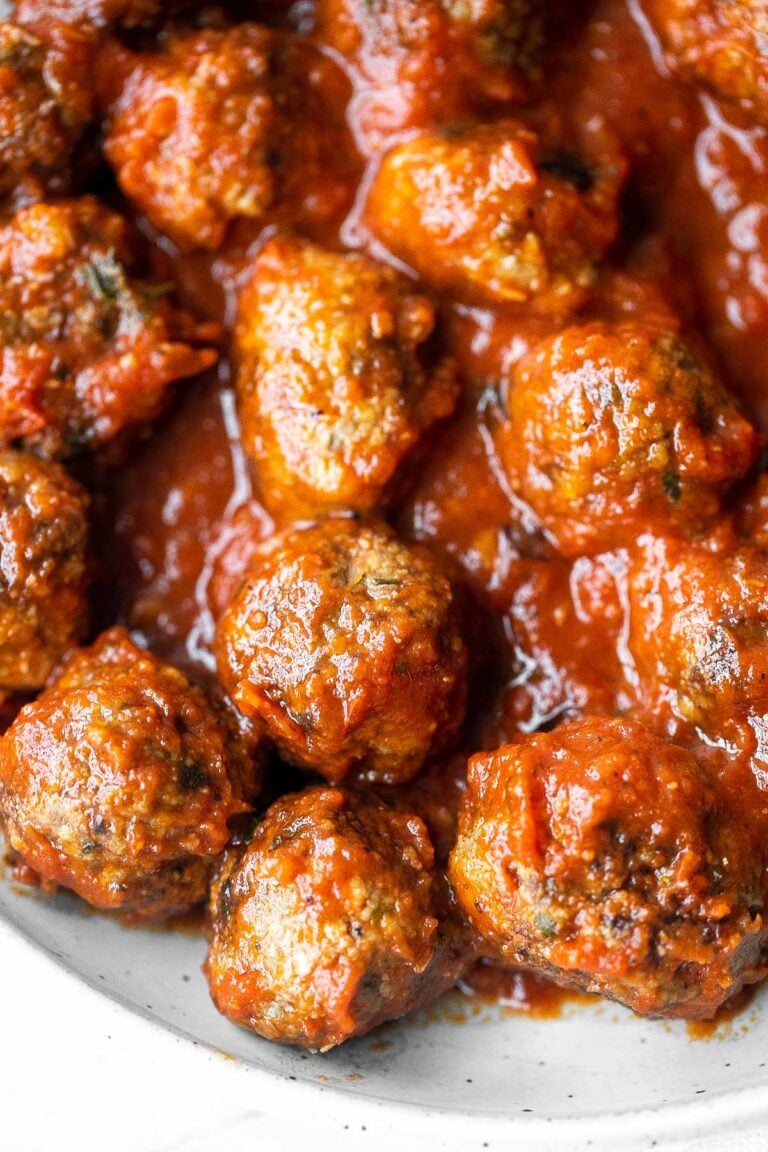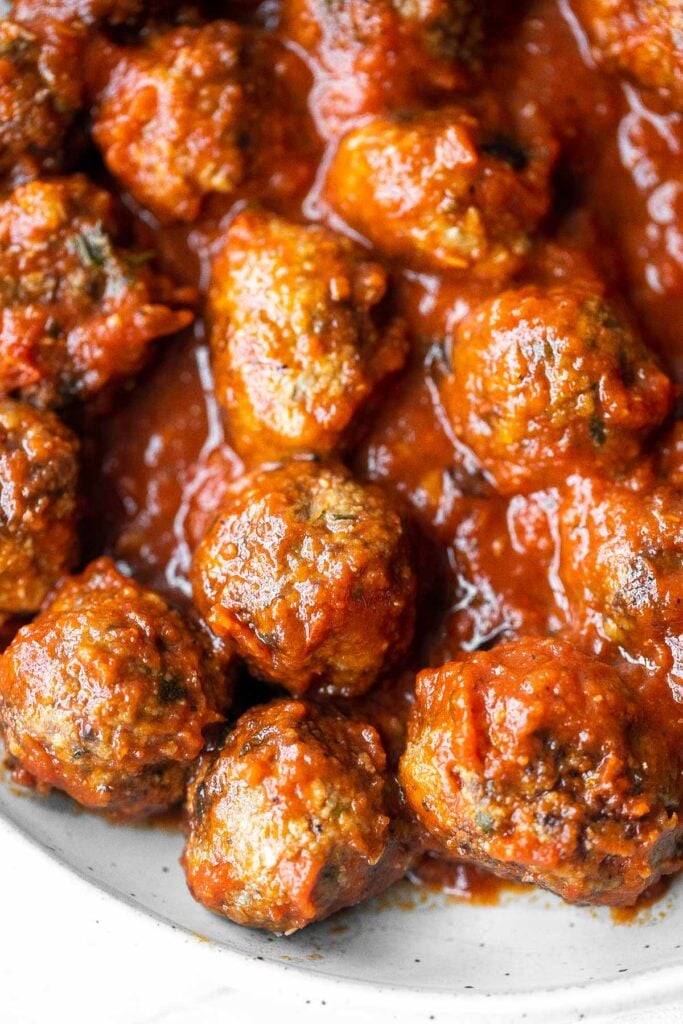 Quick and easy, creamy lemon chicken piccata is a simple and delicious 30-minute meal made with tender chicken breast in a light lemon sauce with capers.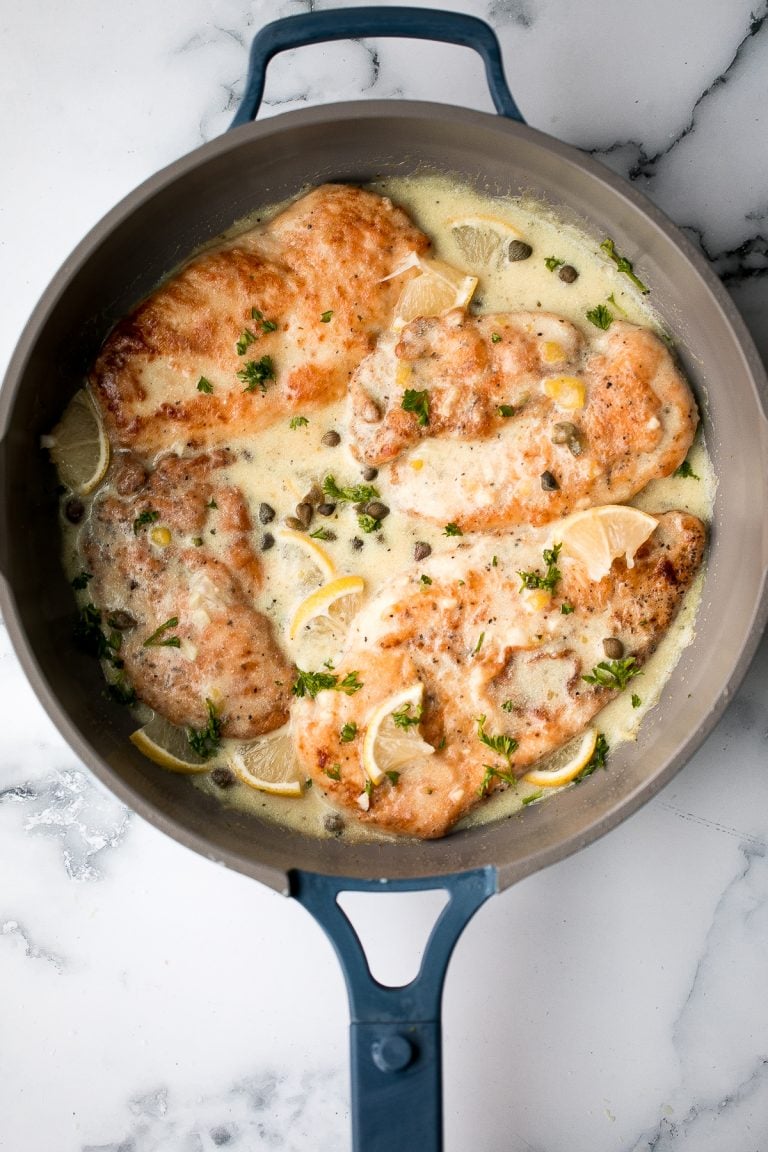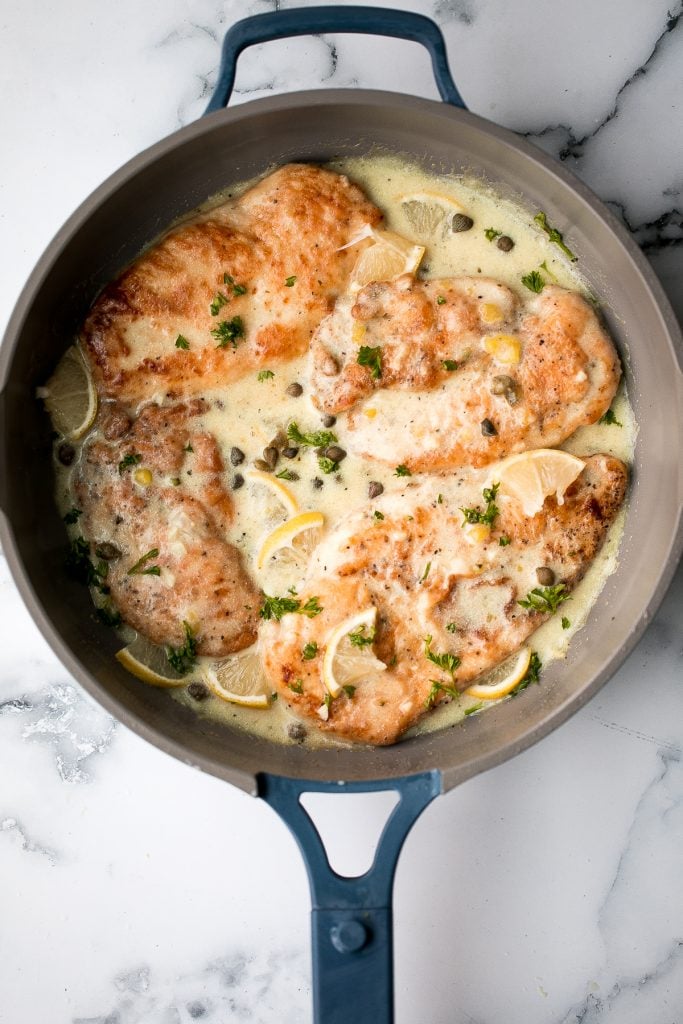 This hearty classic meatloaf with a caramelized glaze will nourish your body and soul. Feed the whole family with a simple yet flavourful classic. | aheadofthyme.com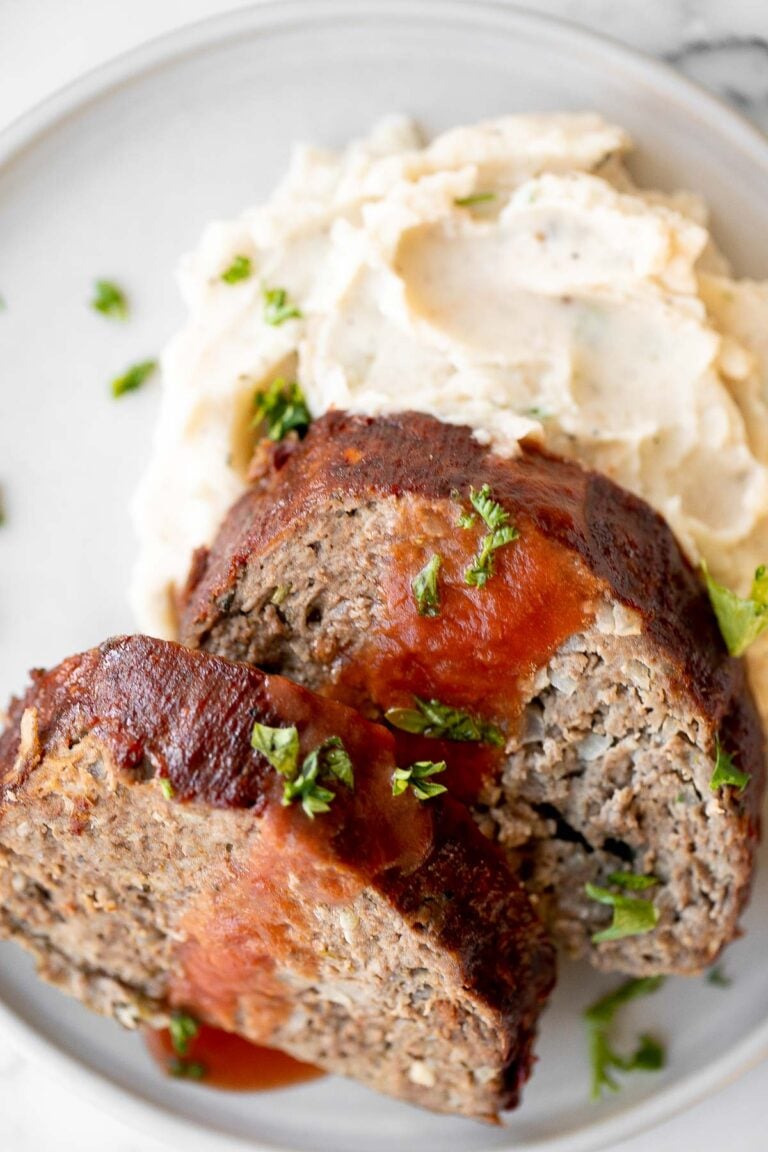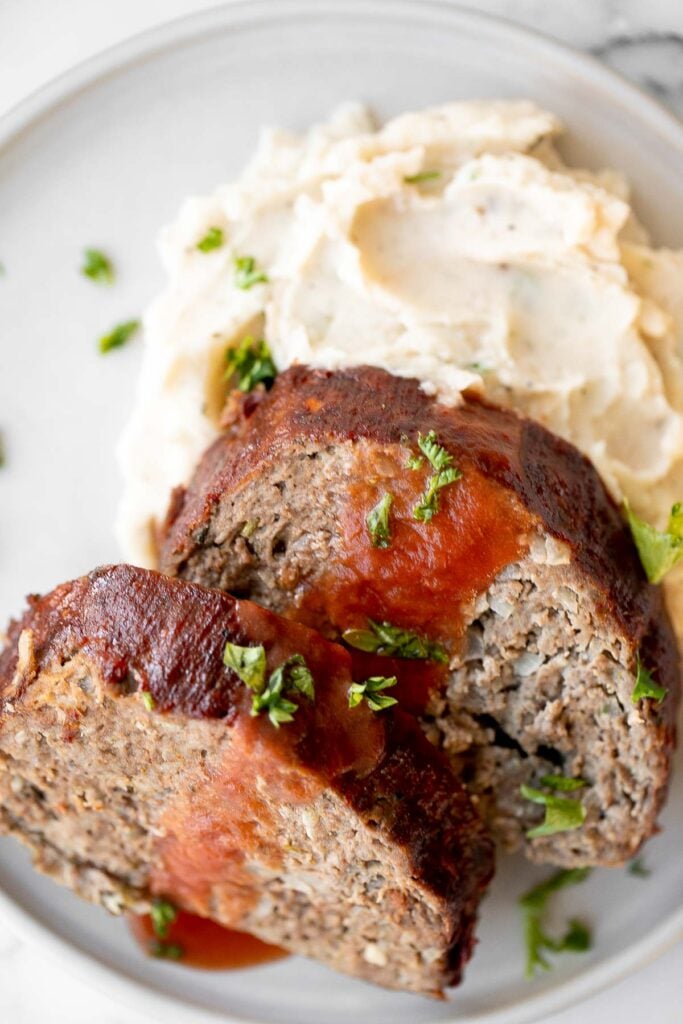 Skillet shepherd's pie is a savoury and hearty traditional comfort food. With flavourful beef and fluffy potatoes, this cozy meal it will warm you up.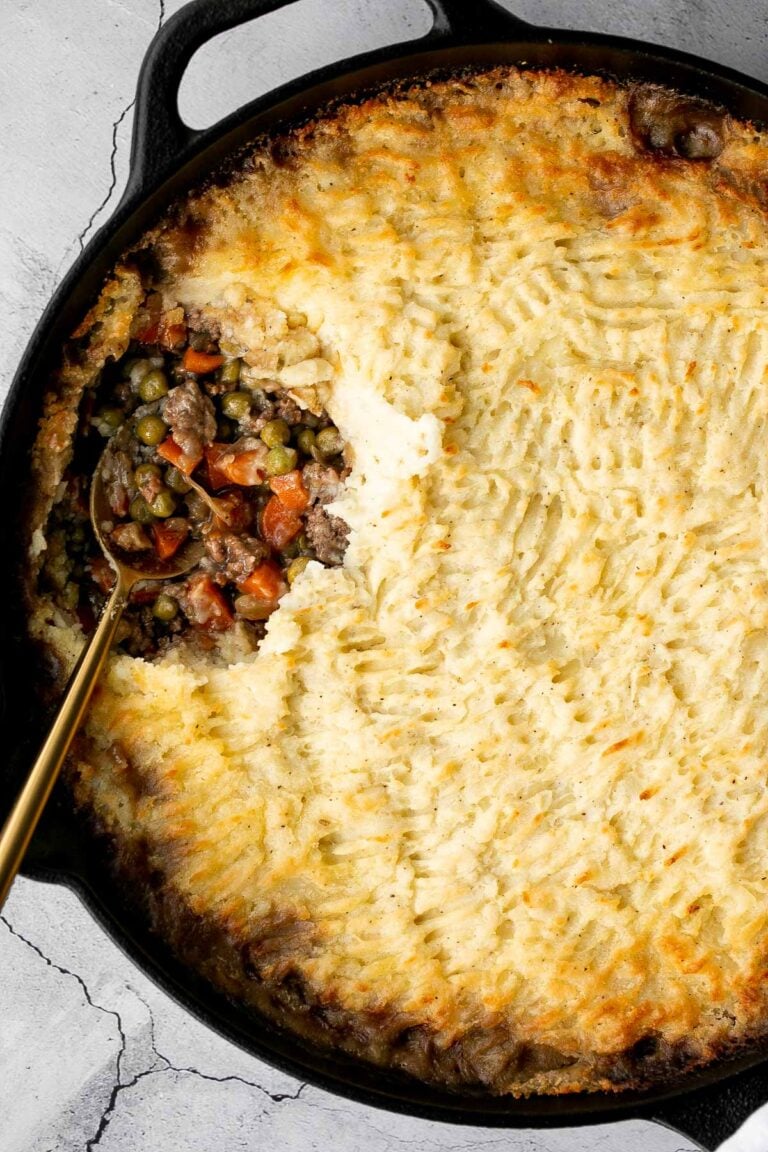 Sticky honey garlic meatballs are a delicious and flavourful 30-minute meal to add to your weekly dinner rotation. A total crowd pleaser.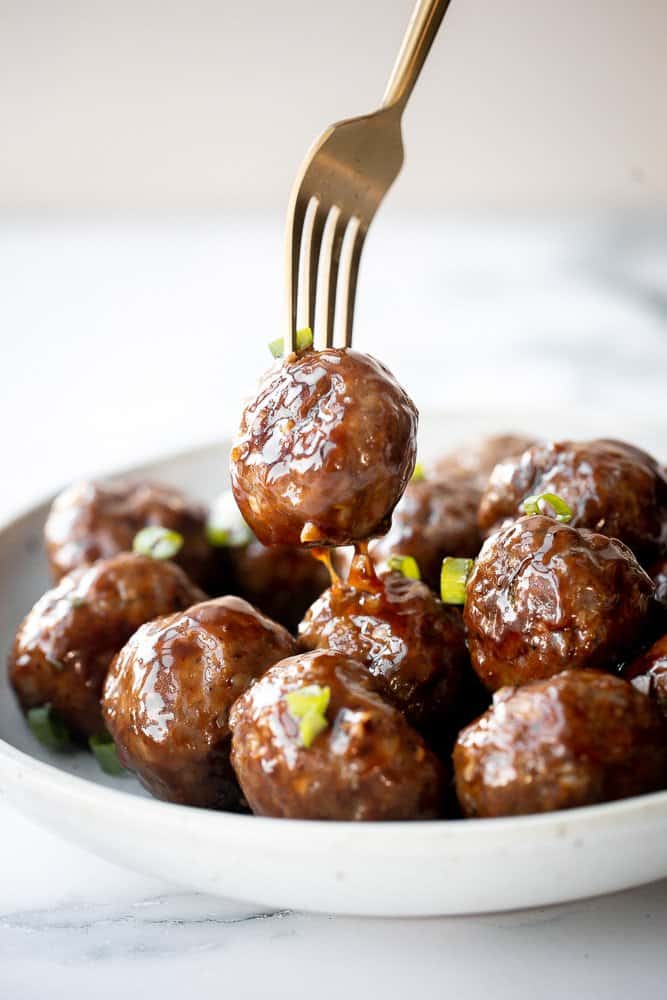 Korean beef steak rice bowl is loaded with tender and juicy strips of beef, marinated vegetable sides (banchan), and kimchi. Make it in under 30 minutes!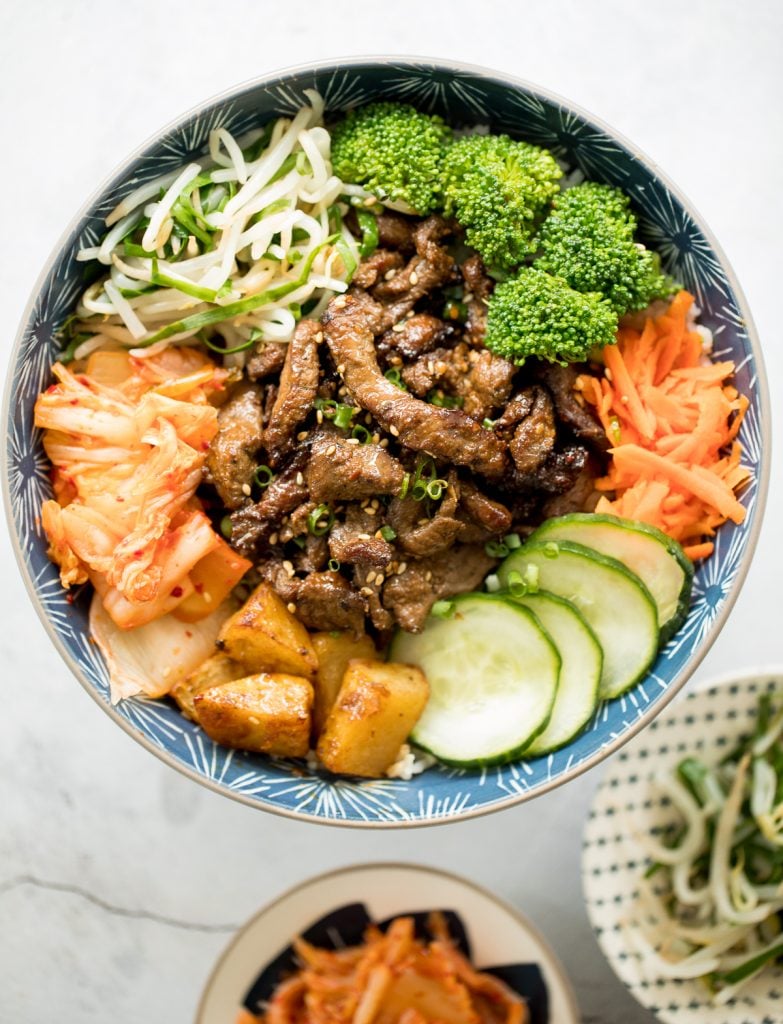 Father's Day Seafood Recipes
Greek salmon is delicious, flaky, and tender. This healthy oven-baked salmon is packed with Mediterranean flavors and is ready in just 20 minutes.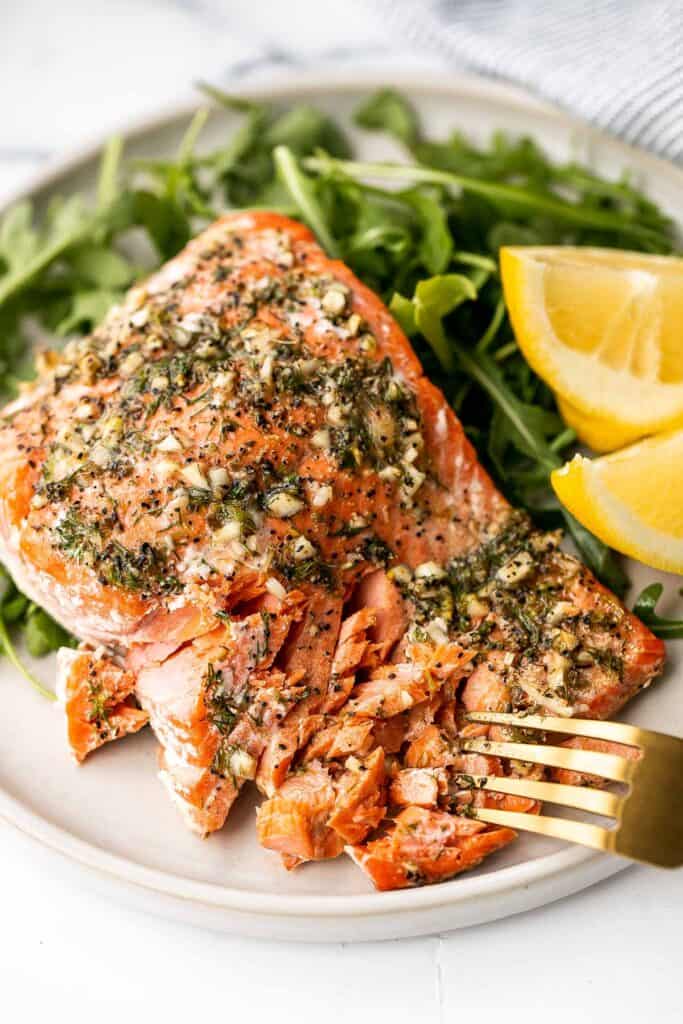 New England Lobster Rolls are a classic sandwich loaded with fresh lobster meat. Make them in just 10 minutes and serve them all summer long.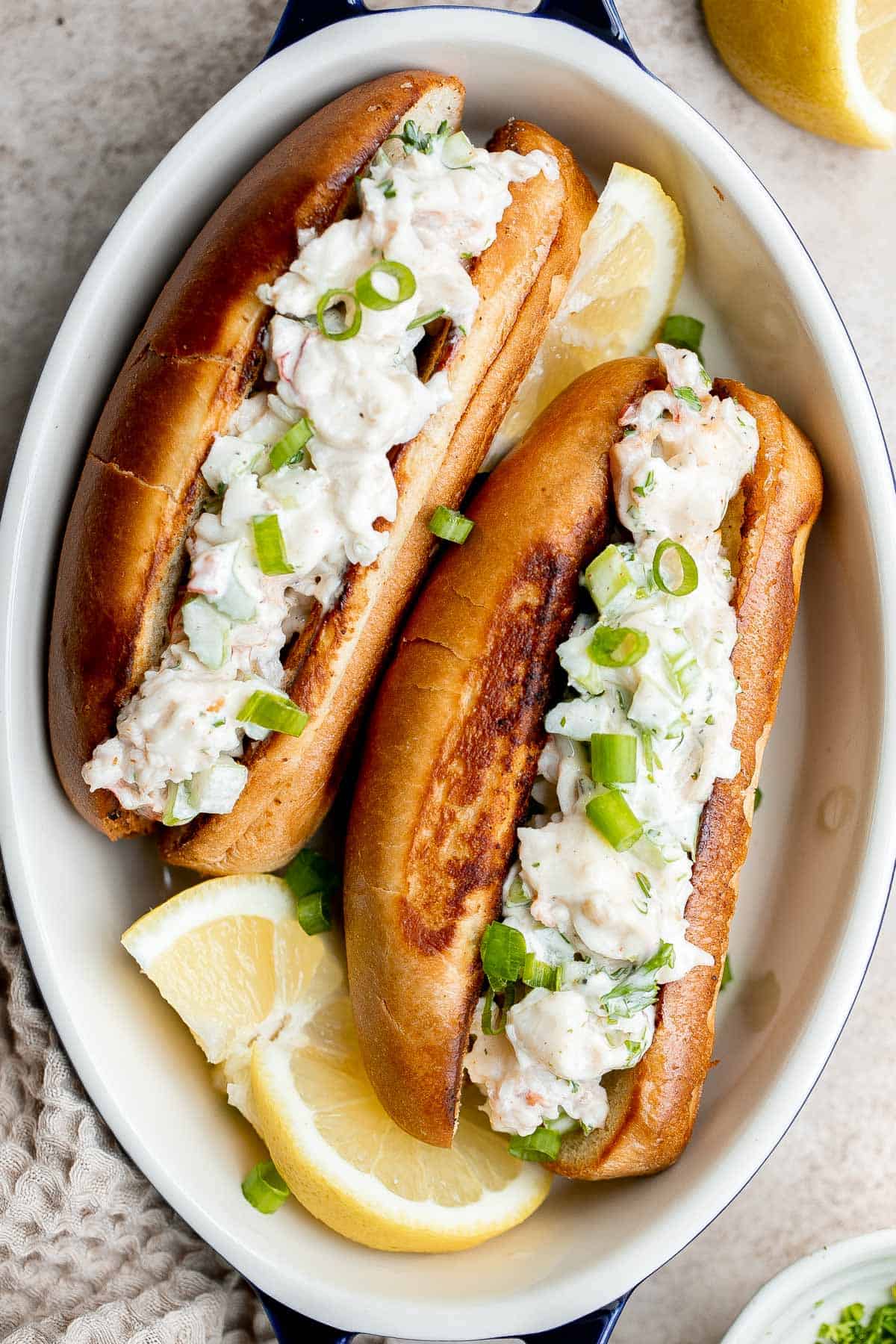 Creamy garlic shrimp is a delicious, quick and easy 15-minute meal (including prep!) that you need to include in your weeknight dinner meal plan.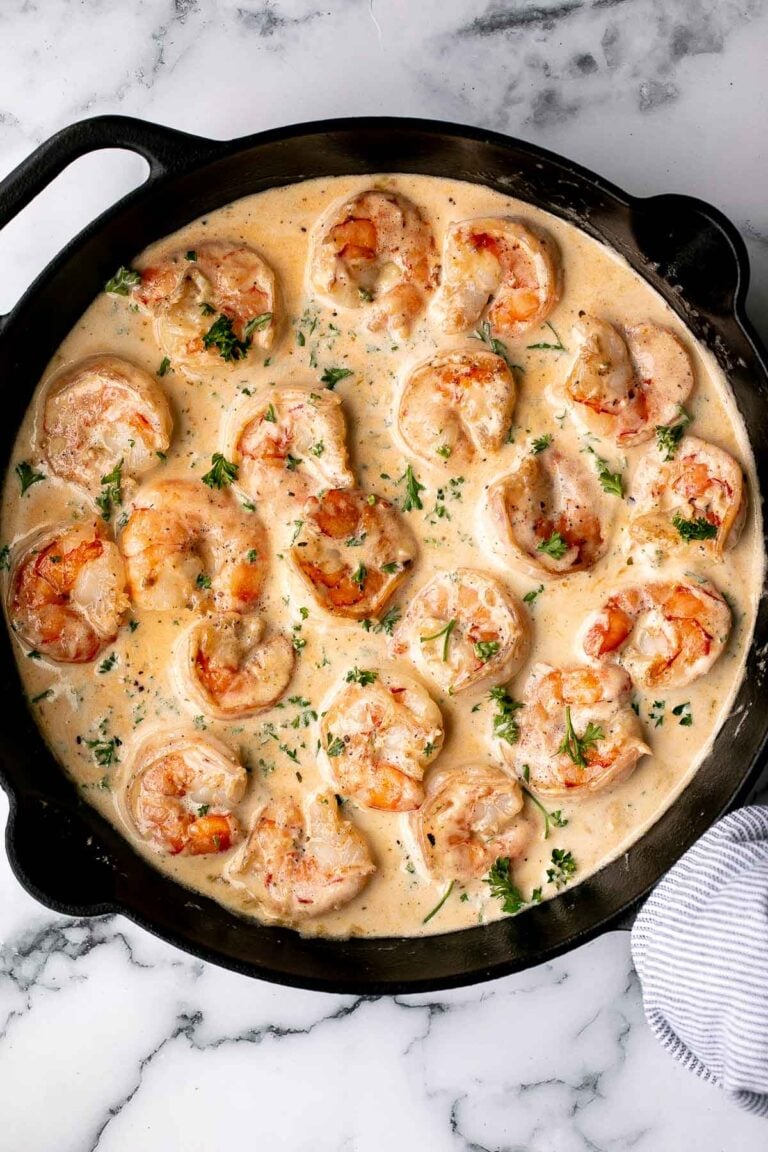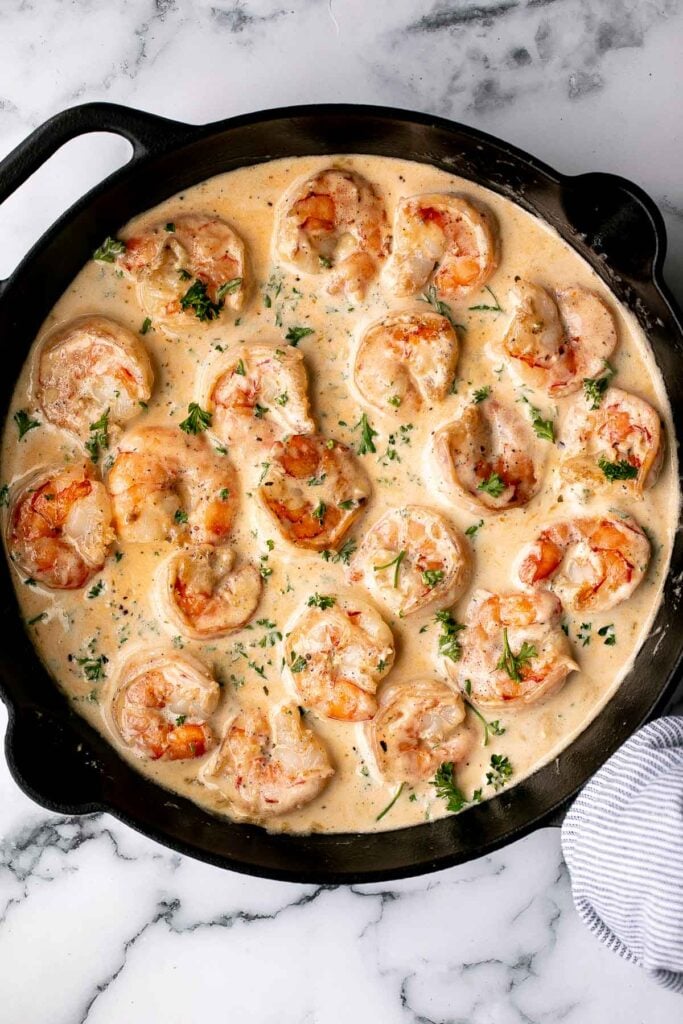 Sticky and sweet, easy honey garlic glazed salmon is one of the best salmon recipes to add to your weeknight dinner rotation. Ready in under 25 minutes.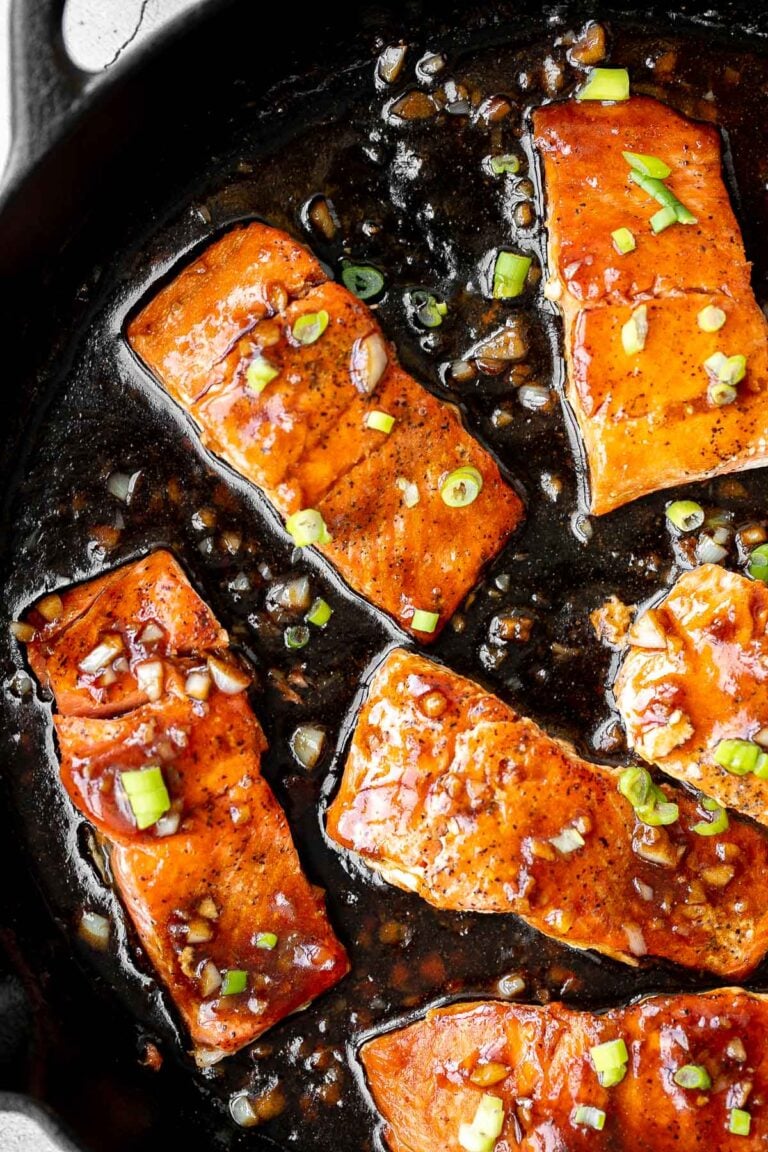 These 15-minute fish burgers with creamy slaw are juicy, flakey, and packed with flavour. So easy that it's the perfect summer weeknight meal!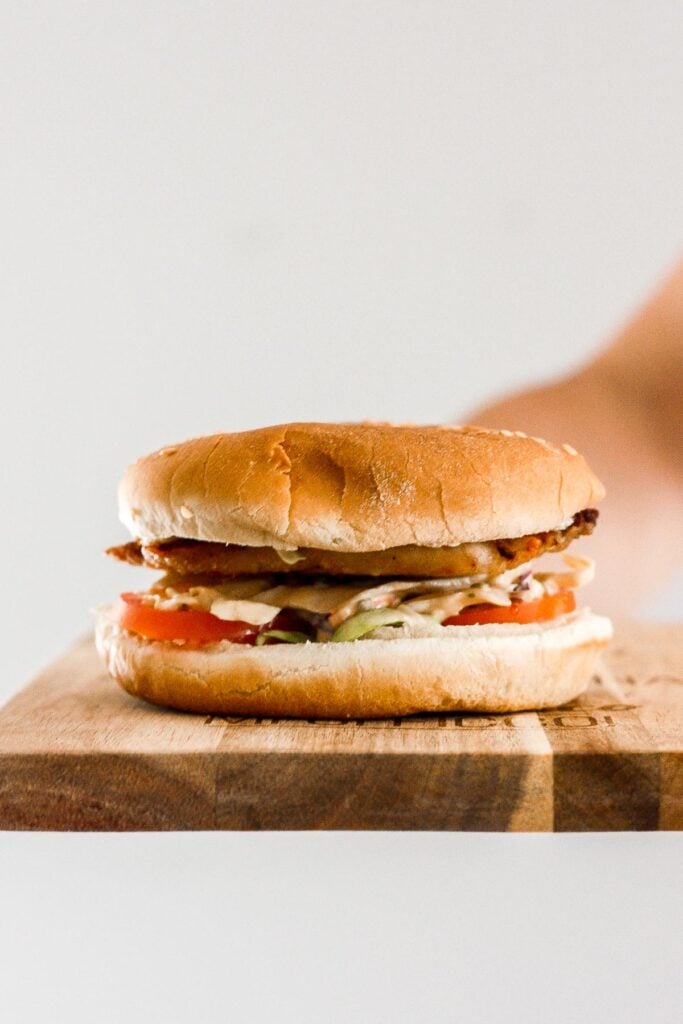 Garlicky, buttery, and perfectly seared scallops take less than 10 minutes to prep and cook. It's the easiest fancy, restaurant-grade meal to make at home.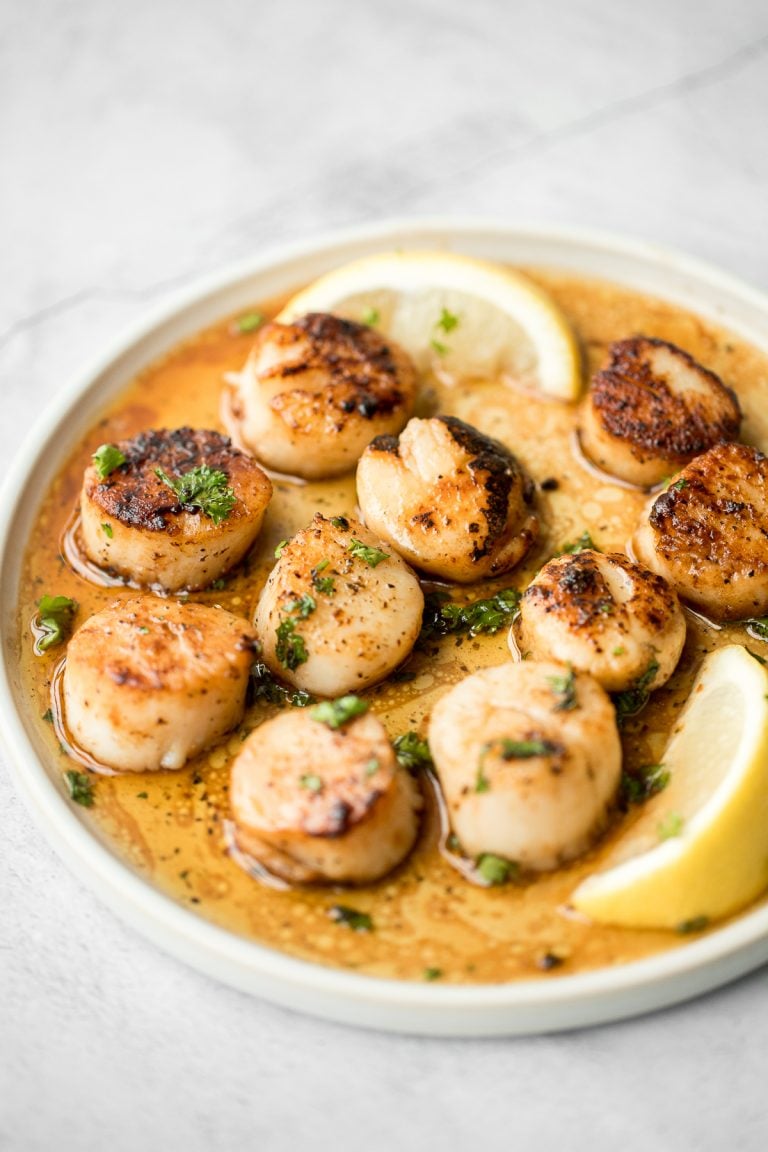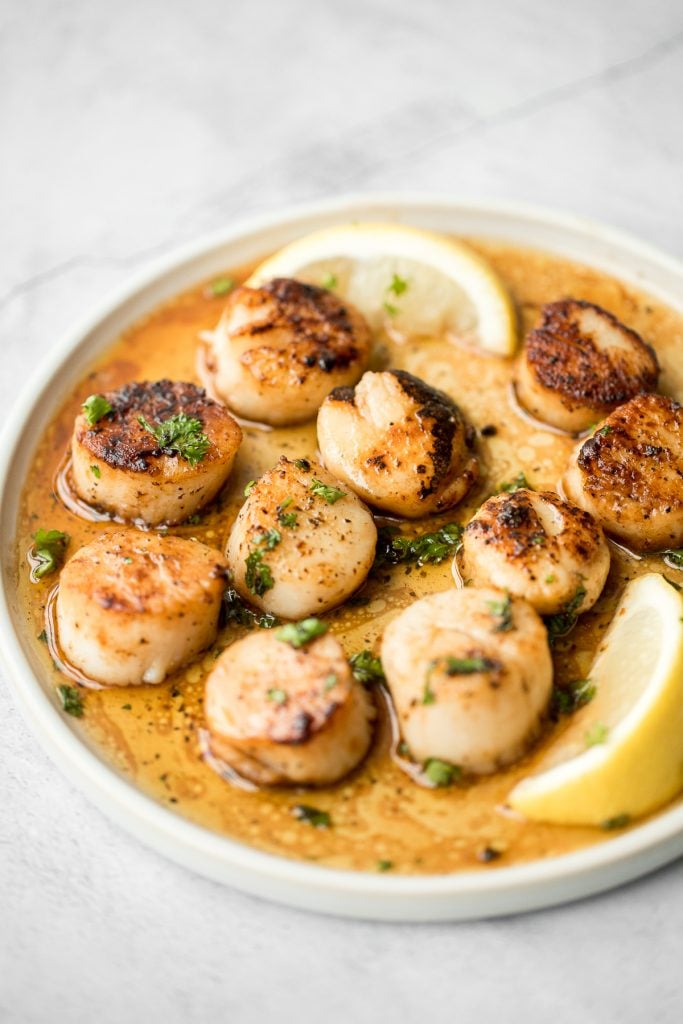 Air fryer Mexican shrimp is juicy, tender, fresh, and delicious. It's packed with classic Mexican flavors and ready in just 10 minutes. So quick and easy.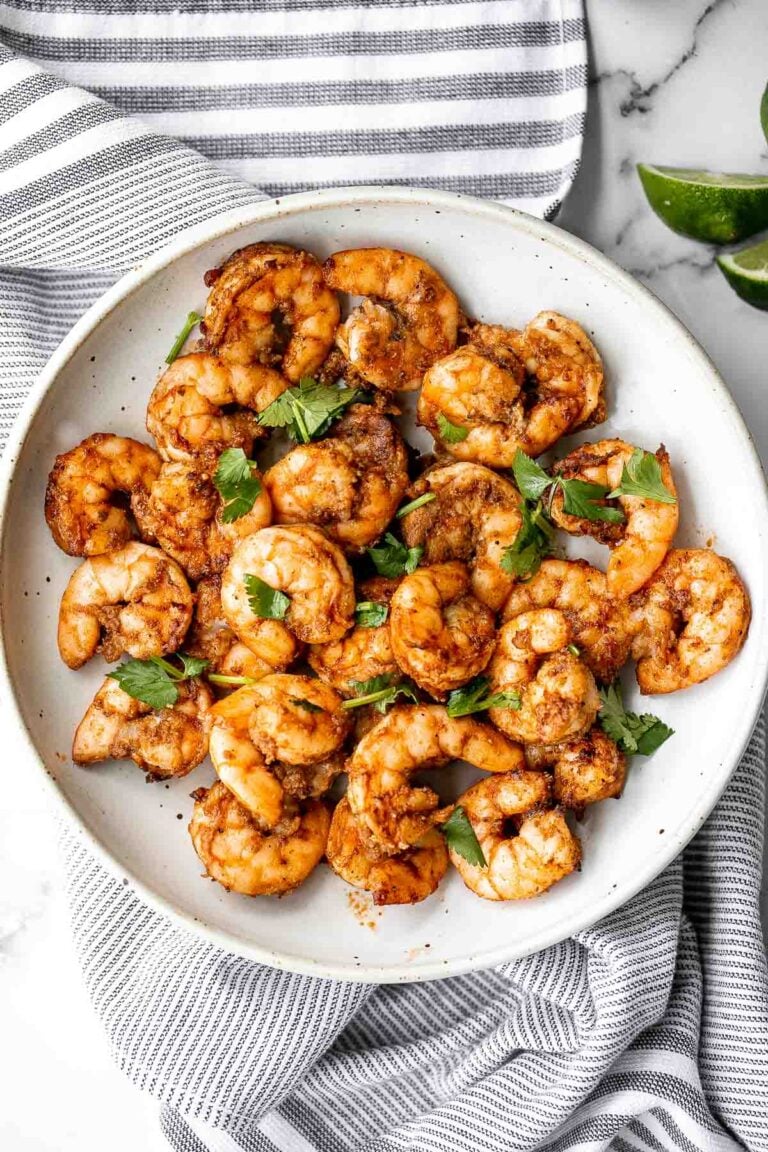 Easy to make, light and fresh teriyaki grilled salmon rice bowl is topped with vegetables, seaweed and salmon roe, with homemade teriyaki sauce on top.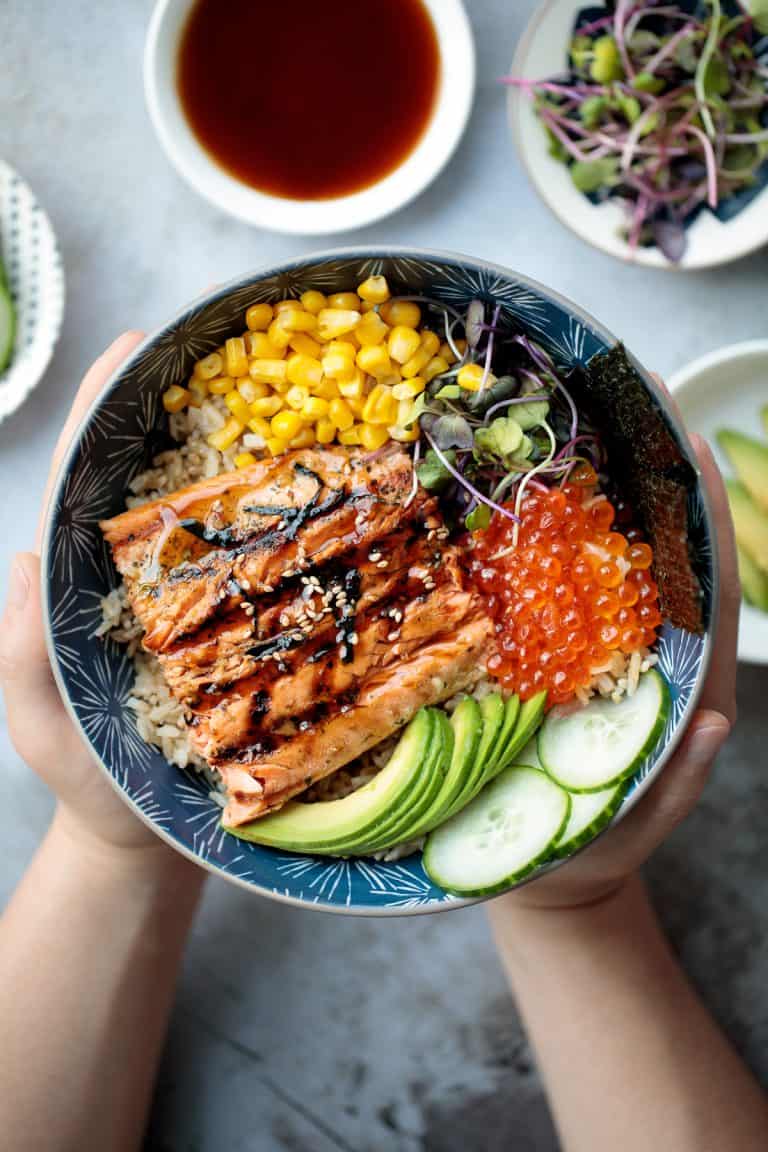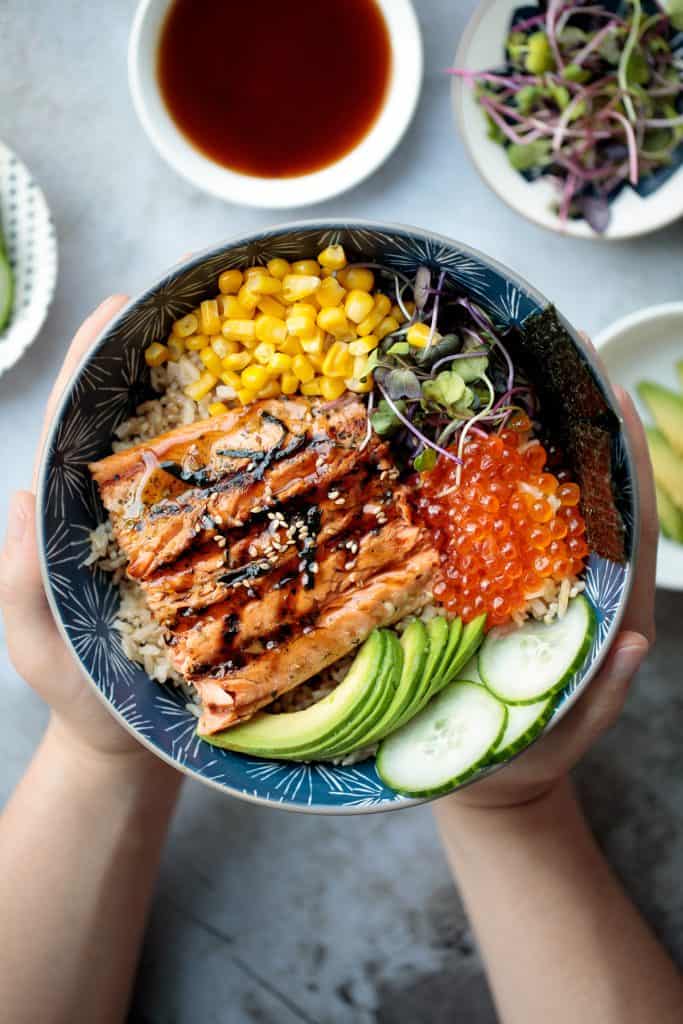 Creamy Tuscan shrimp packed with sun-dried tomatoes, spinach, and garlic, is creamy, rich, and delicious. Make it in just 15 minutes, including prep!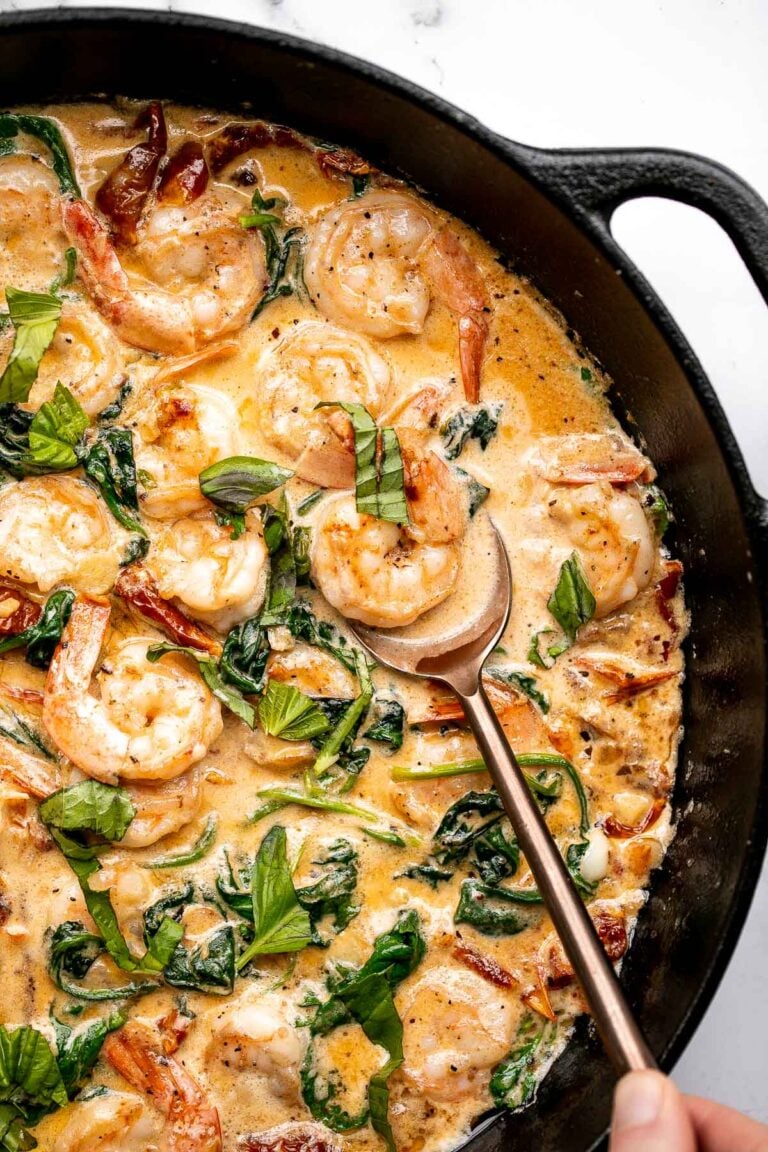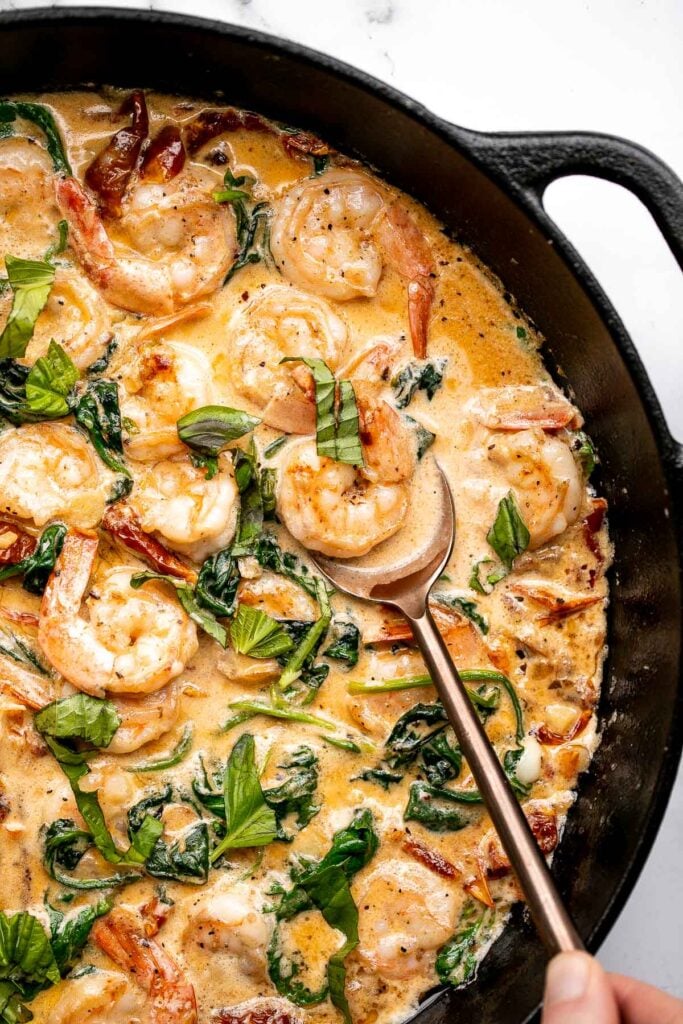 Father's Day Salad Recipes
Italian pasta salad is delicious, wholesome, and easy to make. Make it up to three days ahead for your summer picnics and cookouts. You can't get more classic than Italian Salad on Memorial Day!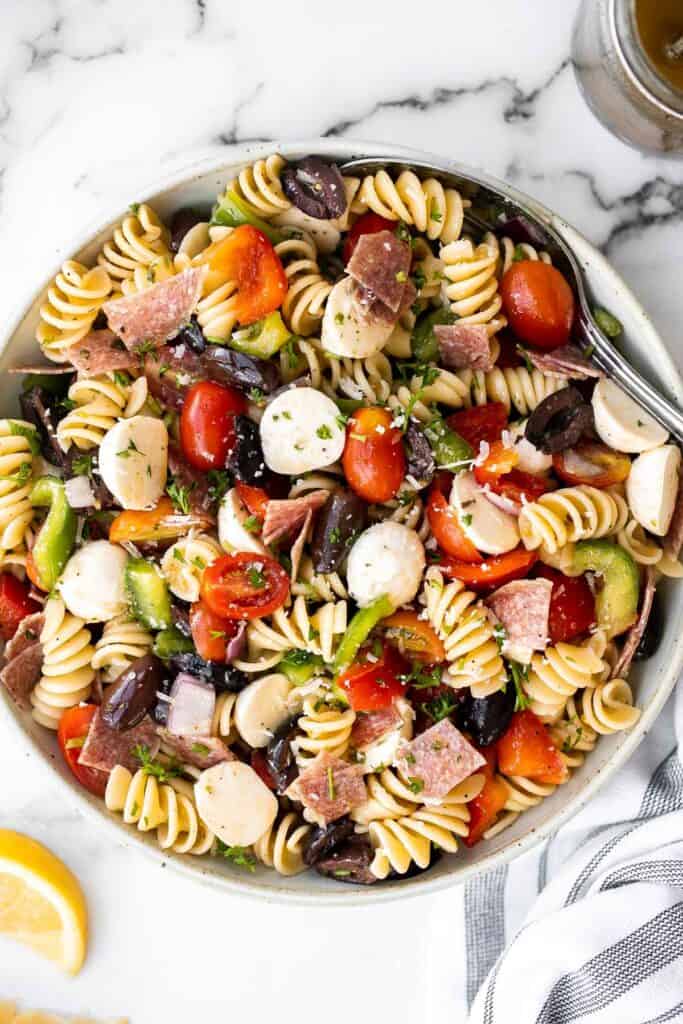 Shrimp taco salad with cilantro lime dressing is flavourful, delicious, and easy to make. It has all the fixings and of shrimp tacos, but without the mess.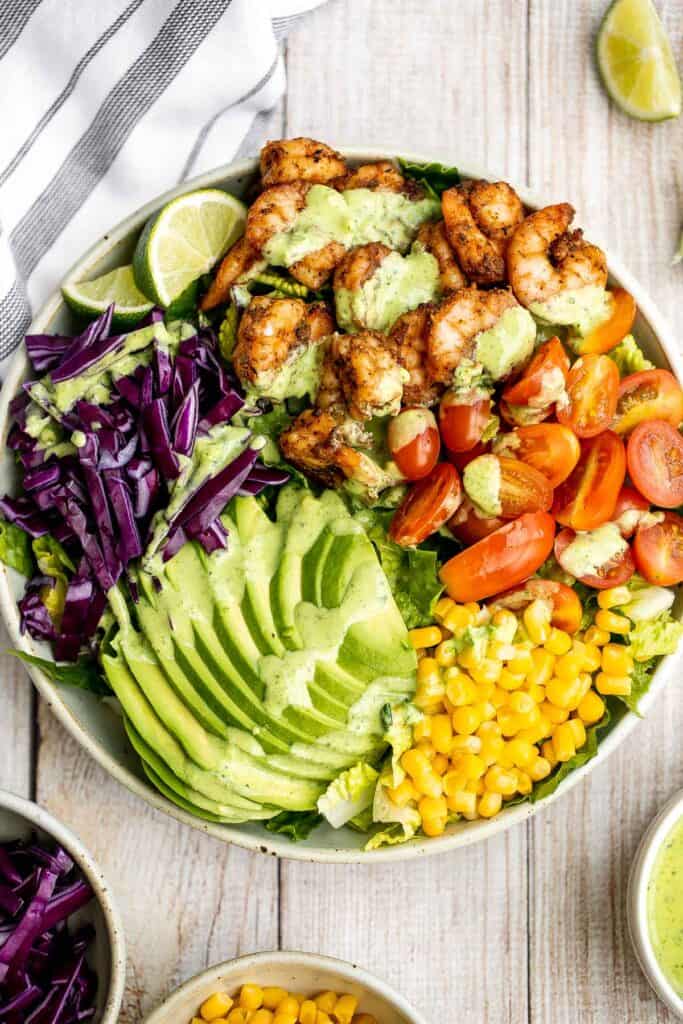 Classic macaroni salad is a creamy and delicious pasta salad that is easy to throw together. It's the perfect side to bring to a summer potluck or BBQ.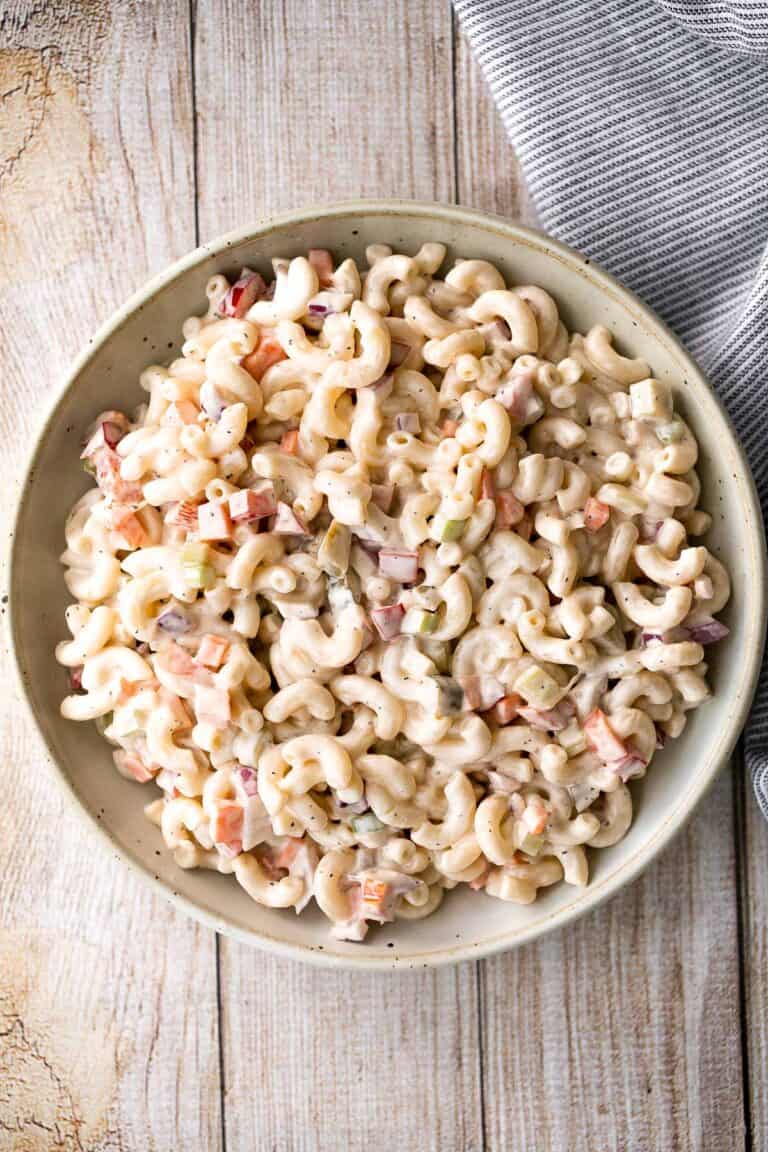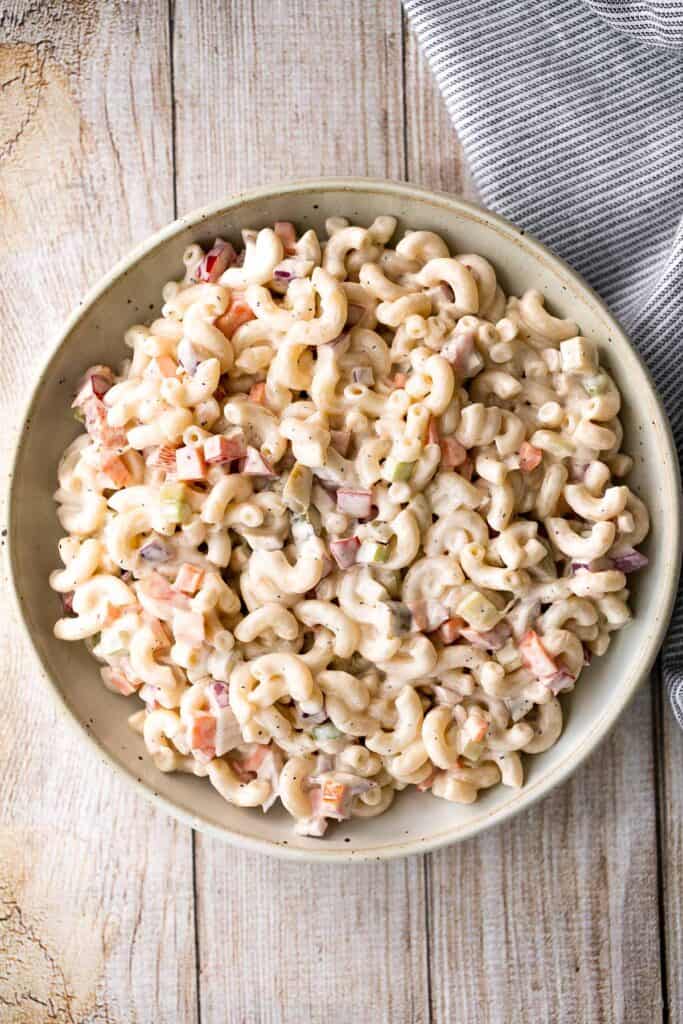 Take fresh-off-the-grill corn on the cob and turn it into a light, flavourful summer corn salad, topped with cherry tomatoes, fresh basil and cheese.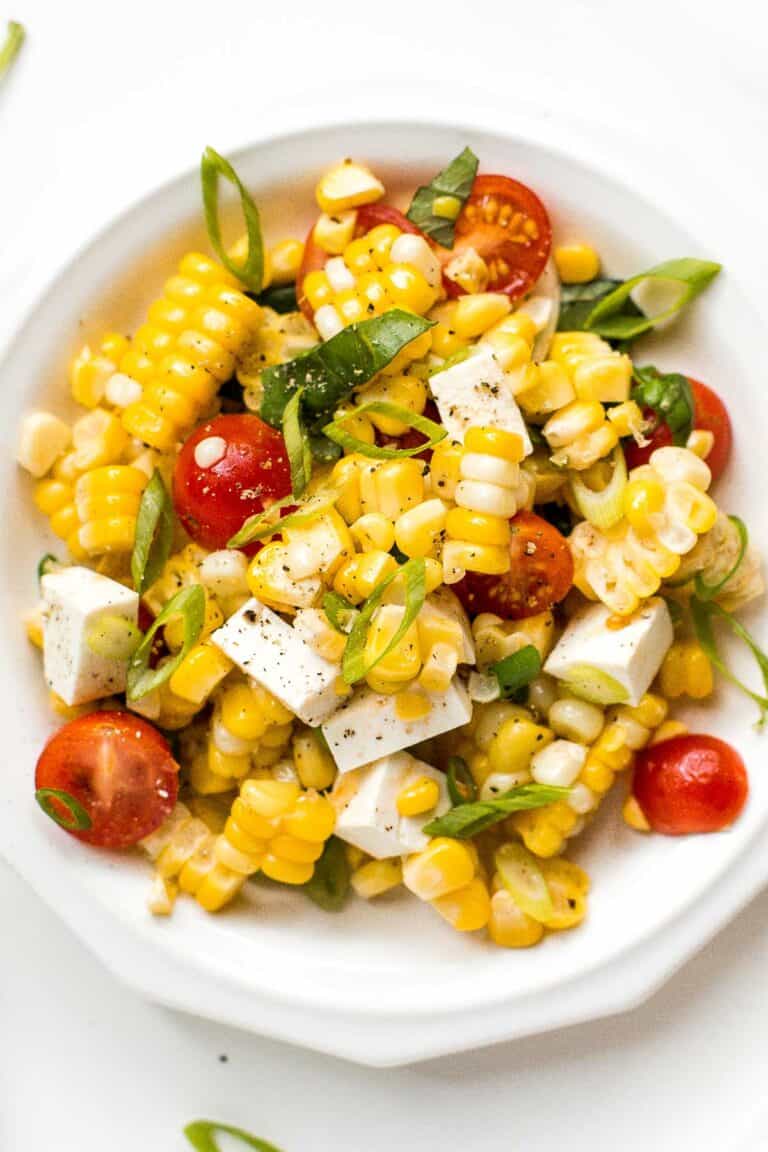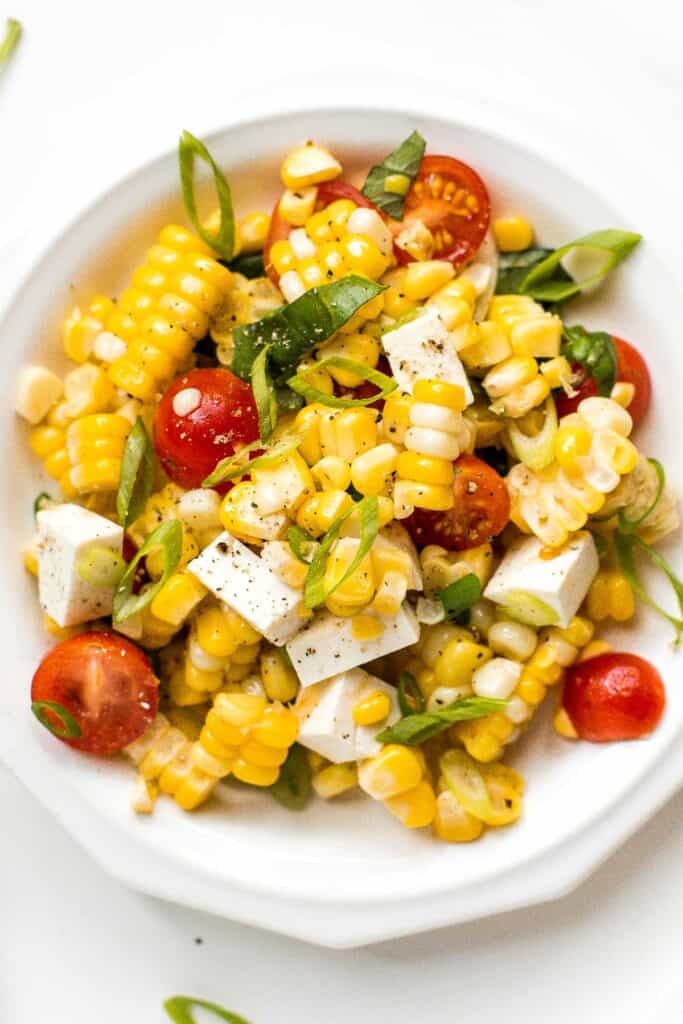 Simple tomato cucumber avocado salad with a delicious lemon vinaigrette is a light and refreshing salad that comes together in literally 5 minutes.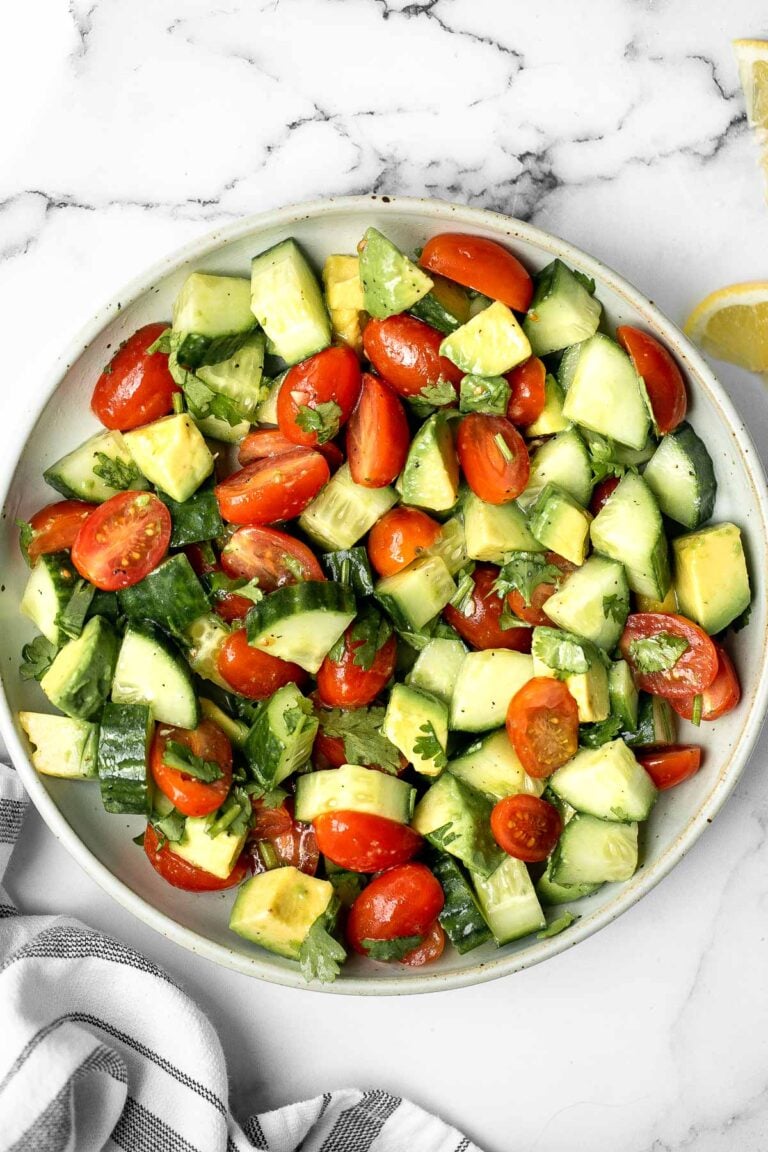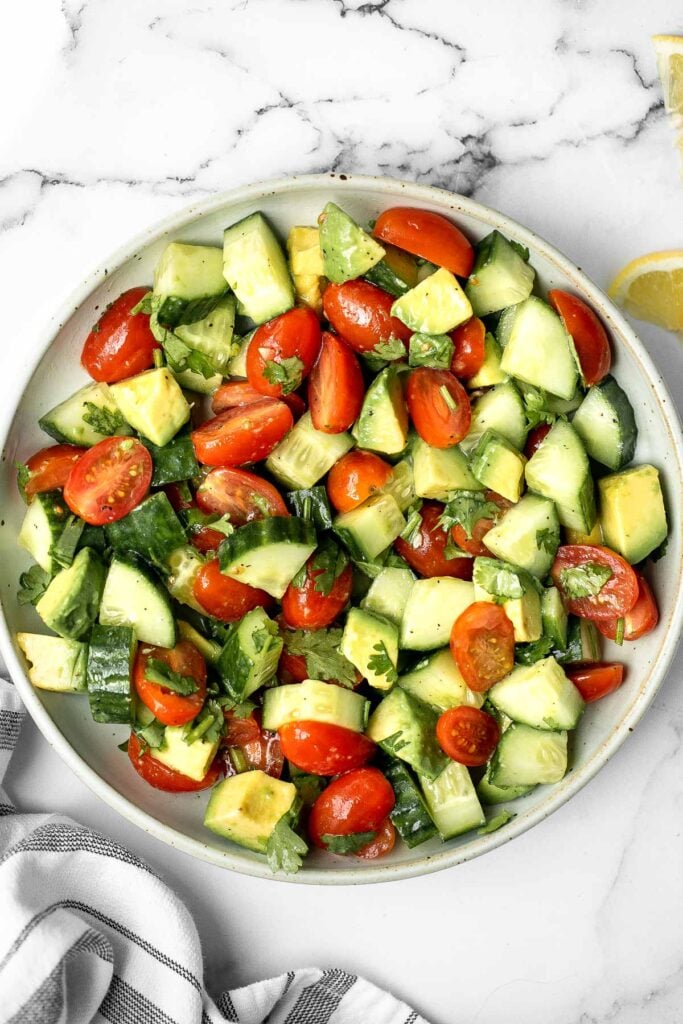 Easy homemade potato salad is loaded with baby potatoes, eggs, and green onions and tossed in a mayo sauce and is a go-to for summer barbecues and picnics.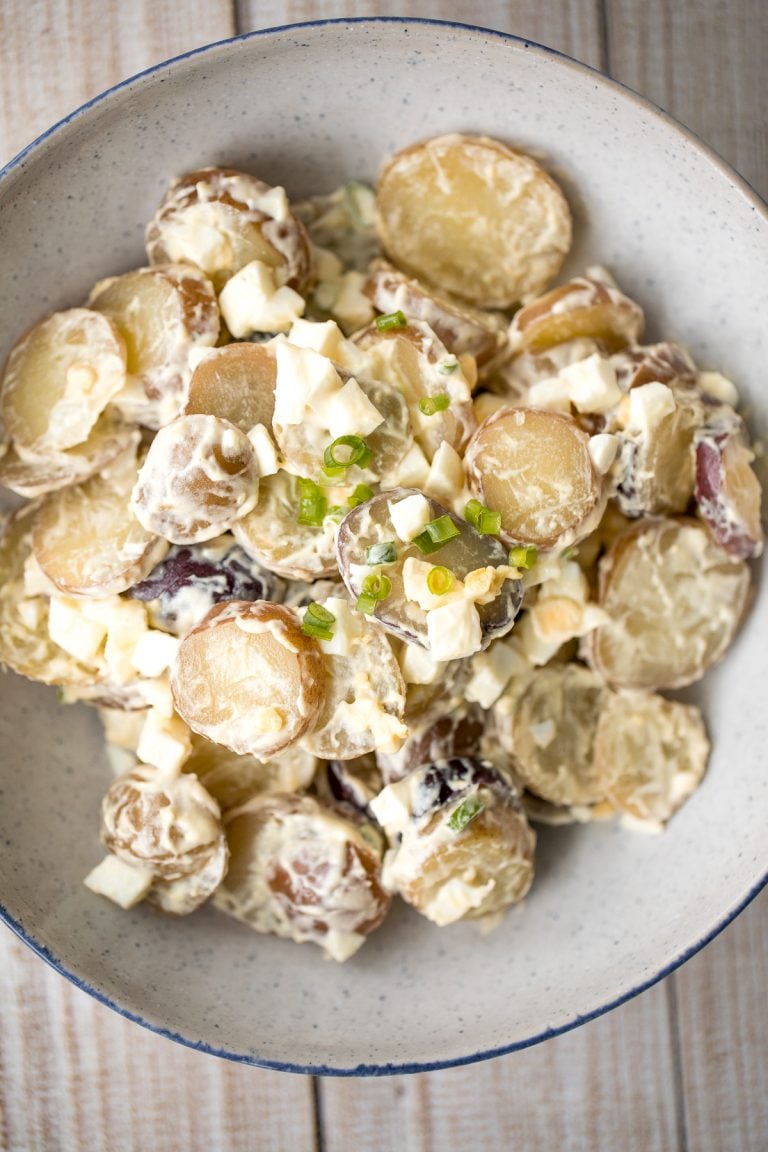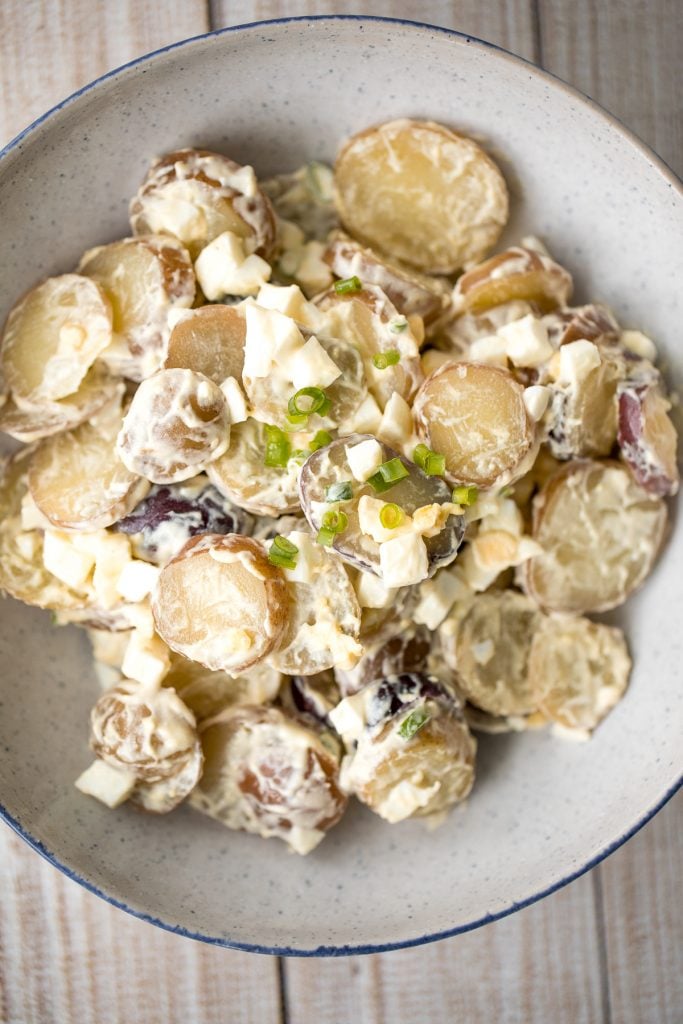 Mediterranean Orzo Pasta Salad
Quick and easy Mediterranean orzo pasta salad packed with fresh vegetables and herbs is tossed in a Greek lemon vinaigrette. Healthy, light and delicious.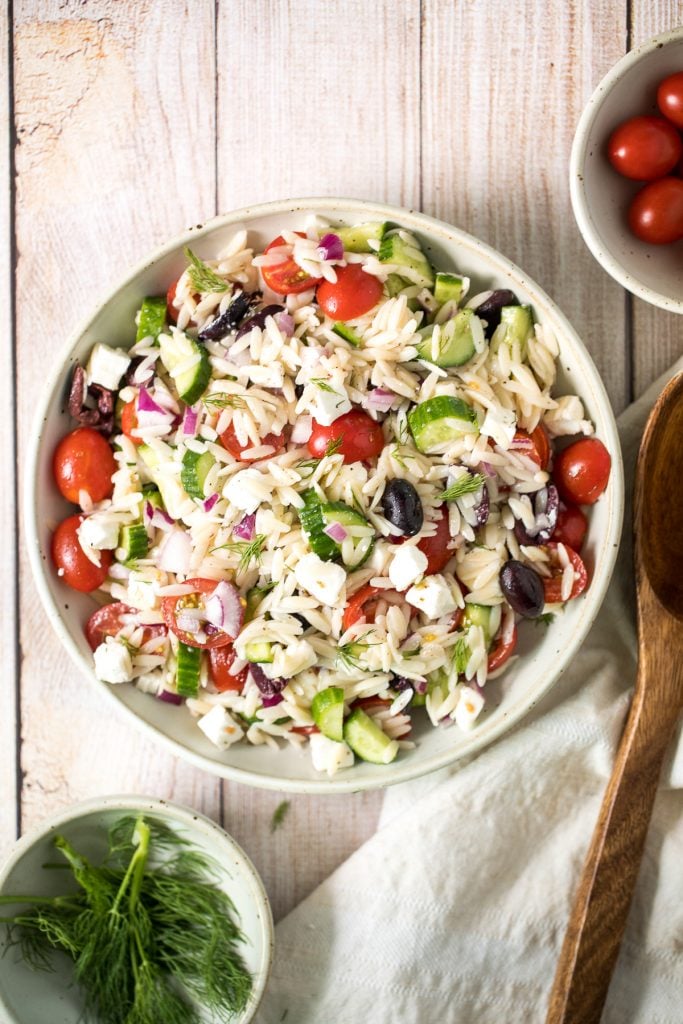 Beef taco salad is a simple, filling, and delicious meal loaded with your favorite taco fillings, and a creamy lime dressing. Make it in 20 minutes.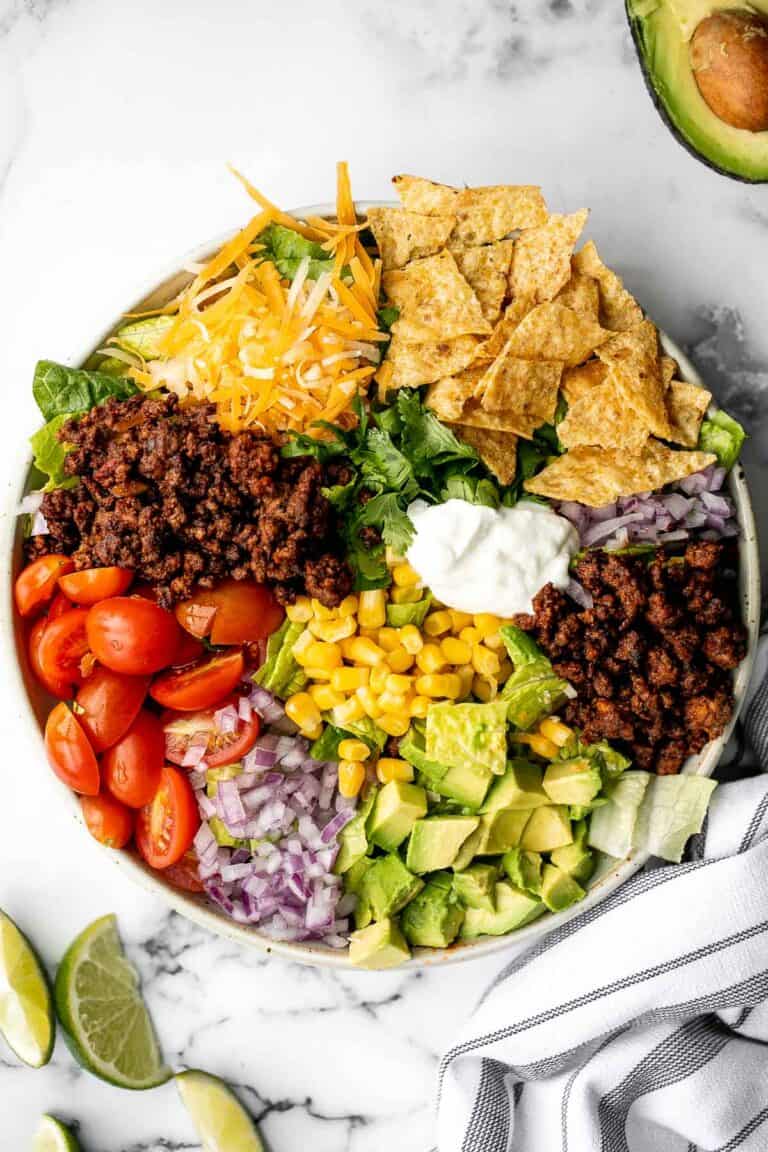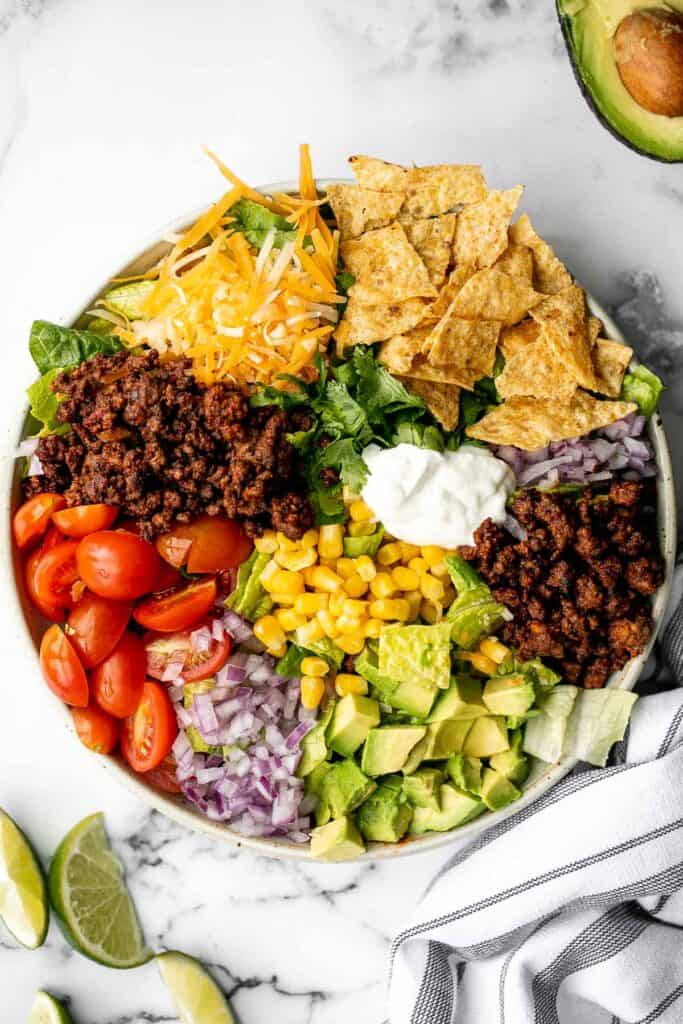 Chickpea Greek salad is a fresh, healthy, vibrant, and colorful salad, packed with traditional Mediterranean ingredients, superfoods, and nutrients.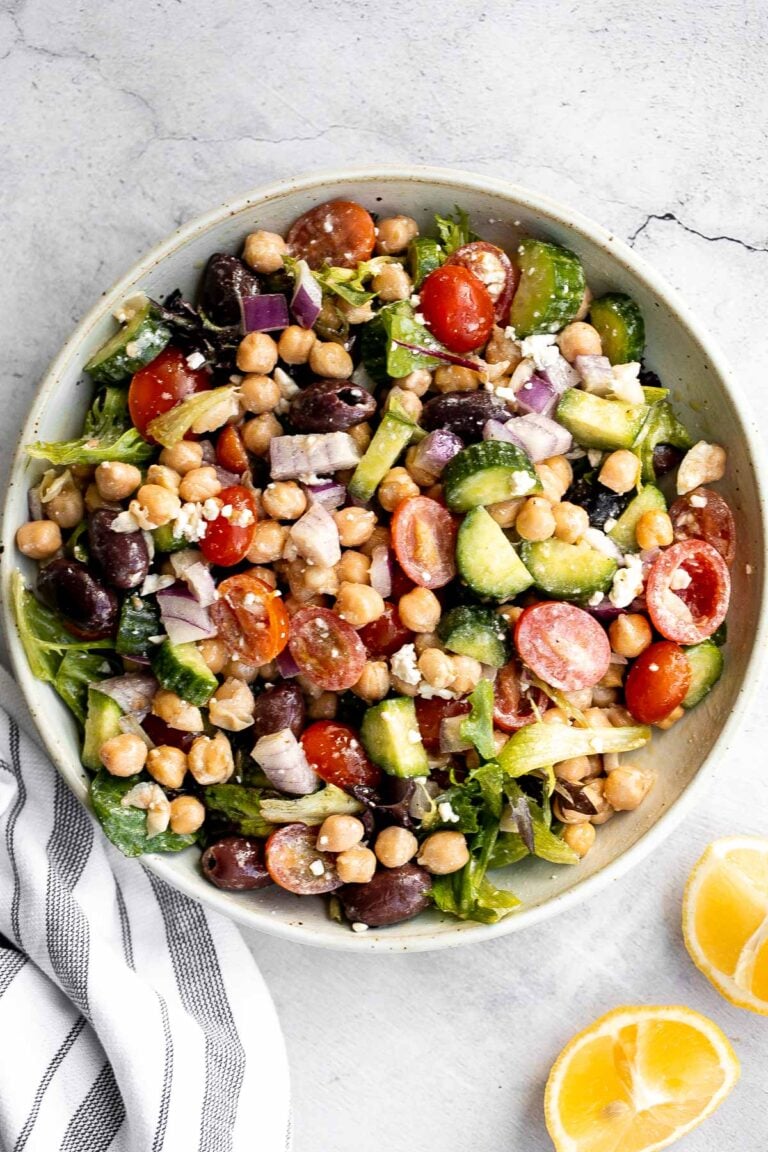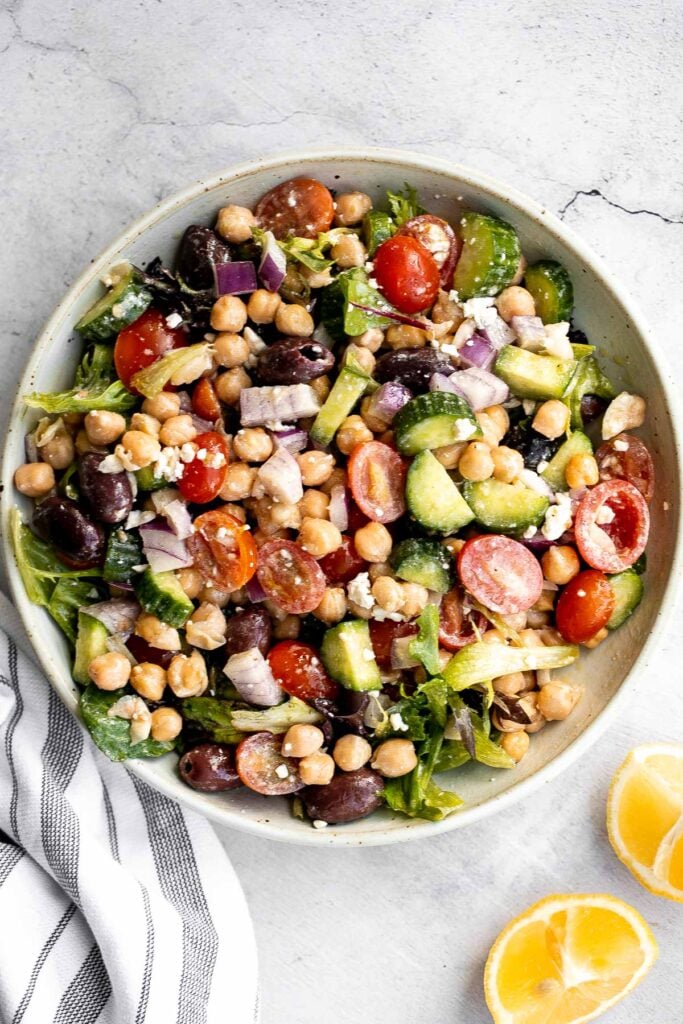 Fresh, crisp, classic coleslaw salad is a must-have recipe for a summer barbecue or picnic, or as an easy make-ahead lunch. Make it in less than 10 minutes.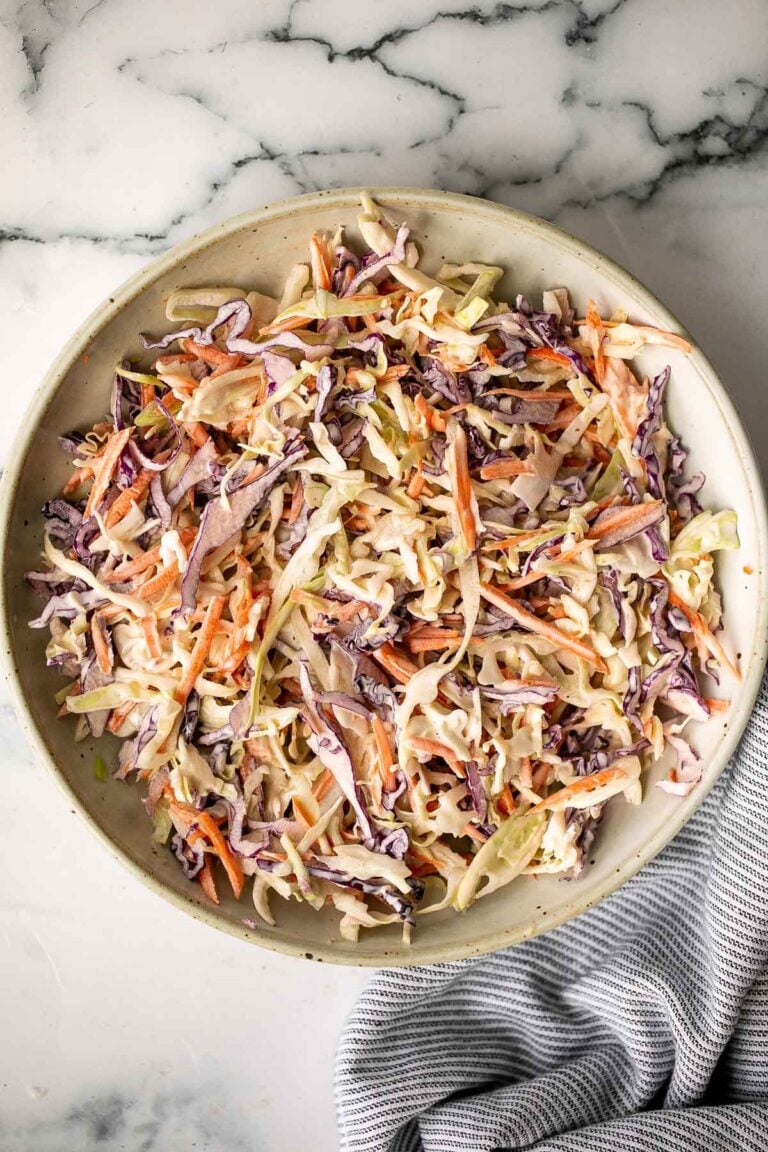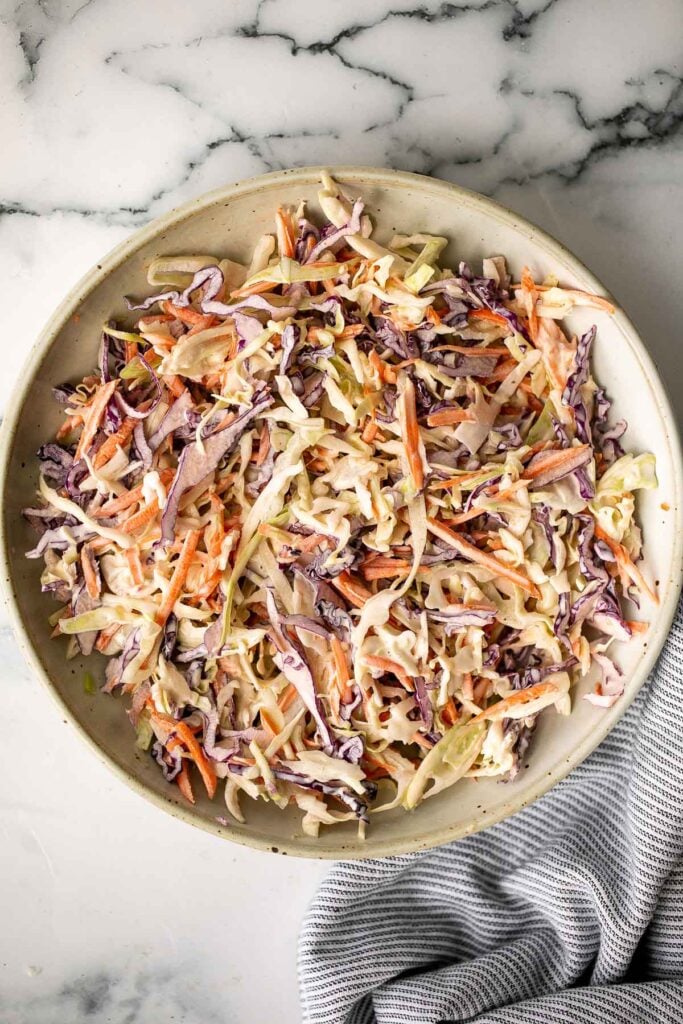 Watermelon feta salad with cucumbers and mint is a simple and delicious refreshing summer salad that you can toss together in 5 minutes.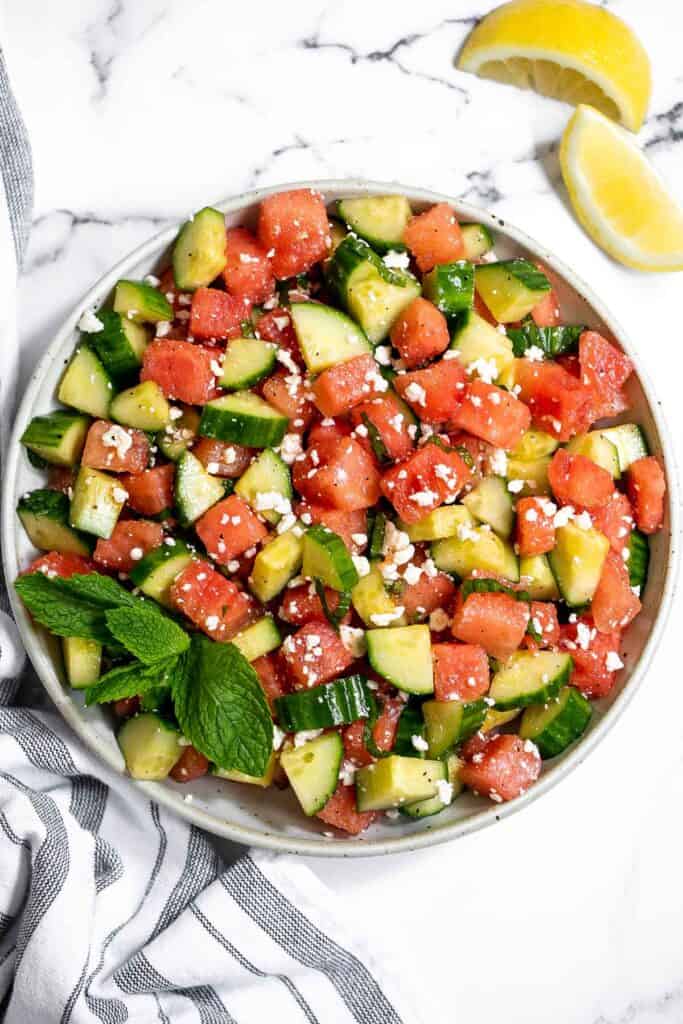 Strawberry avocado sLoaded with fresh ingredients, strawberry avocado salad with poppy seed dressing is the ultimate summer salad -- light, vibrant, fresh, sweet, and tangy.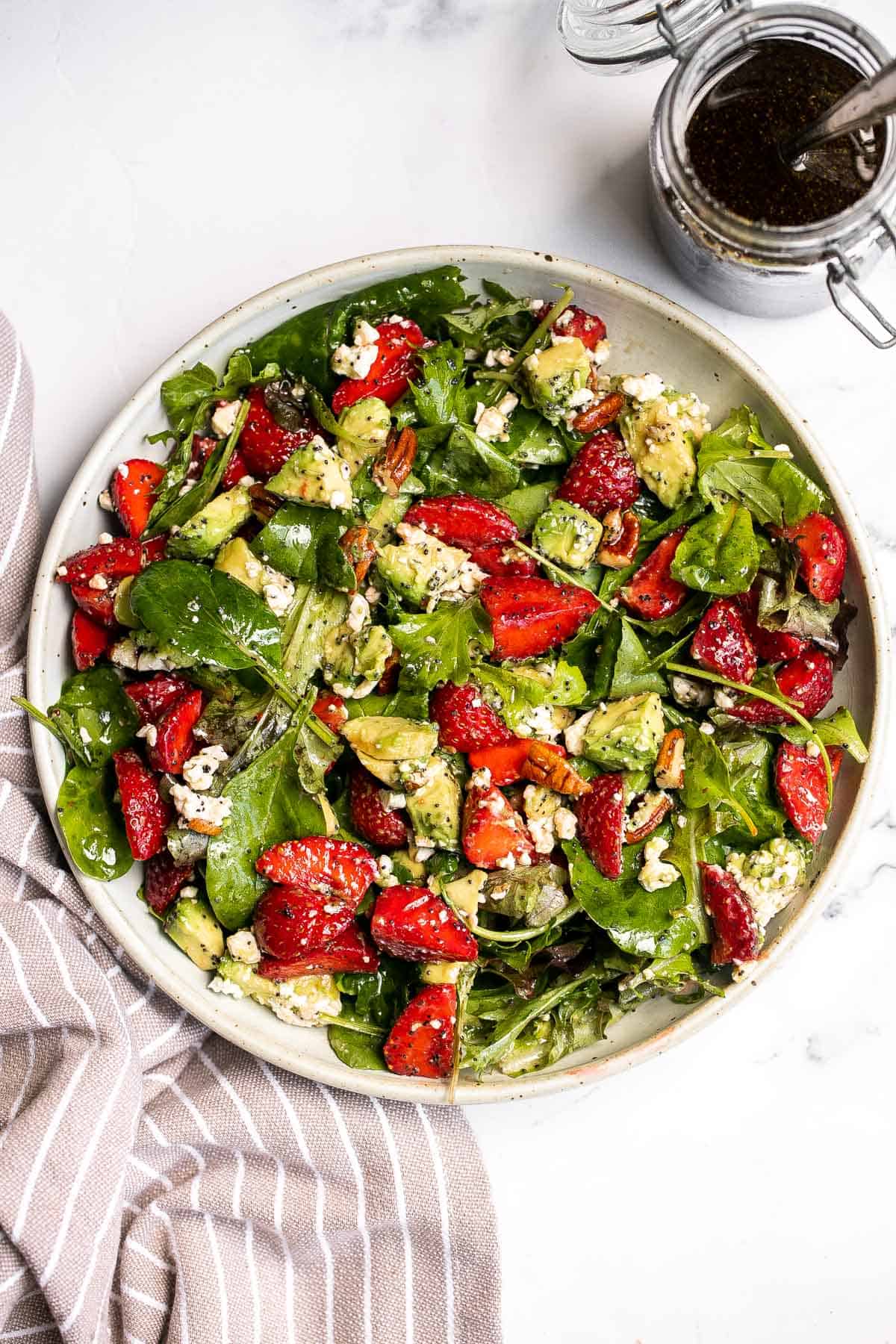 Mediterranean Chickpea Wedge Salad
Mediterranean chickpea wedge salad combines chickpeas, crunchy vegetable toppings, and hummus dressing for a delicious deconstructed falafel flavour.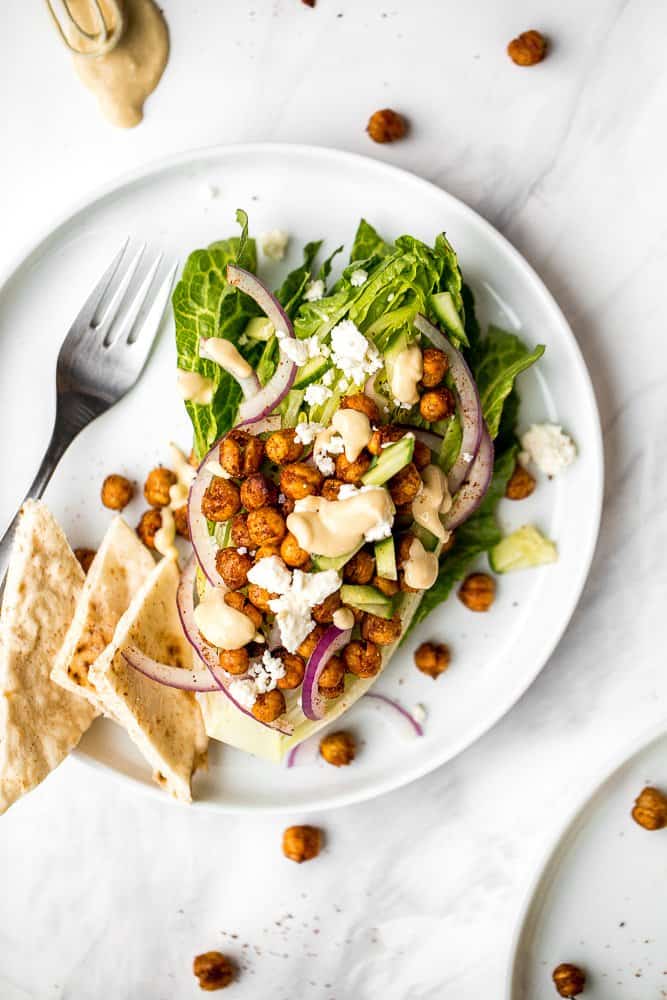 Did You Make Any of These Father's Day Recipes?
Please leave a comment and rating below, and let me know what you thought of this round up of Father's Day recipes. Be sure to snap a picture and tag me on Instagram @aheadofthyme or share it on the Pinterest pin so that I can follow along.
HUNGRY FOR MORE? Don't forget to sign up for my email newsletter so that you don't miss any recipes. You can also follow along on Instagram and Pinterest for more recipe updates.
Print
Recipe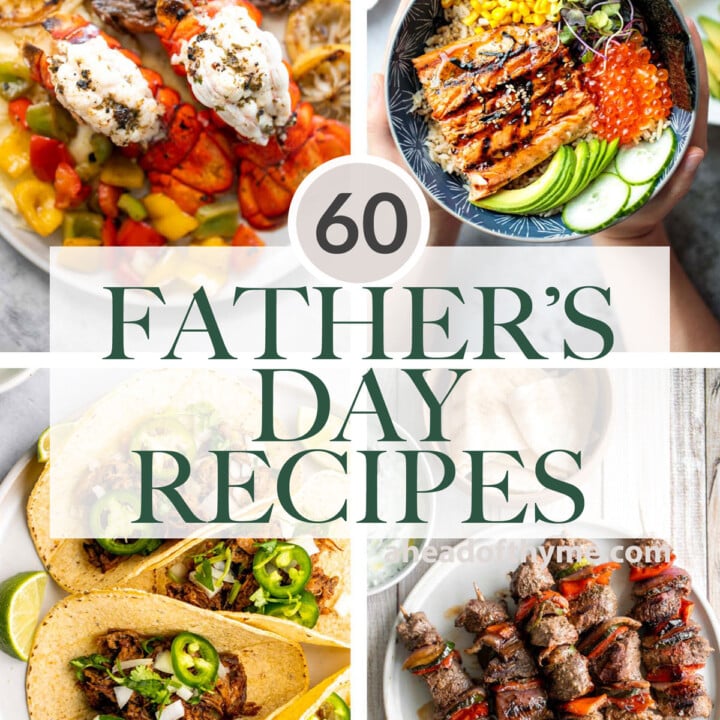 Father's Day Menu
---
Author:

Total Time:

40 minutes

Yield:

4-6 servings
Description
Browse 60 popular and best Father's Day recipes to treat dad this year including summer grill recipes, meaty dishes, seafood recipes, and summer salads. 
---
Refer to each recipe post for the full list of ingredients required.
---
Prep Time:

15 minutes

Cook Time:

25 minutes

Category:

Father's Day

Method:

Various

Cuisine:

Various
Keywords: 60 best father's day recipes, father's day recipes, father's day brunch food, father's day dinner ideas, father's day grill recipes