Looking for some easy appetizers to make for your next dinner party, happy hour with friends, game day, or work potluck? Well, you are in luck! We are sharing over 75 of our best easy appetizer recipes to snack on including bite-sized finger foods, delicious dips, shareable snack platters, holiday appetizers, and more.
Plus, there is an easy appetizer recipe for everyone, including comforting cheesy snacks, healthy and gluten-free appys, and vegetarian and vegan appetizers. Plus, tons of kid-friendly options too.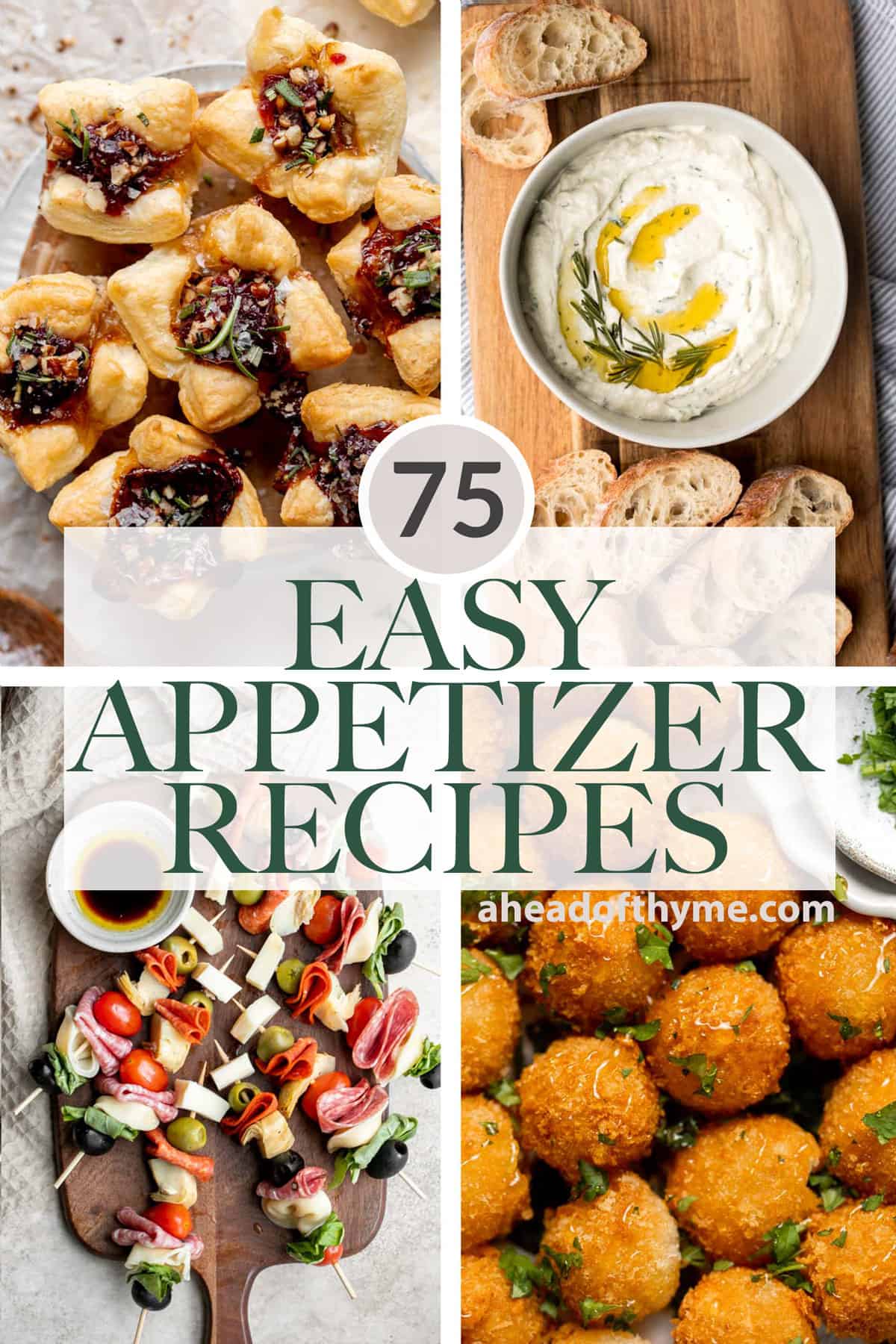 Easy Appetizer Recipes
Antipasto skewers with tortellini are a quick, easy, and delicious appetizer with the best parts of a traditional antipasto platter but easier to eat.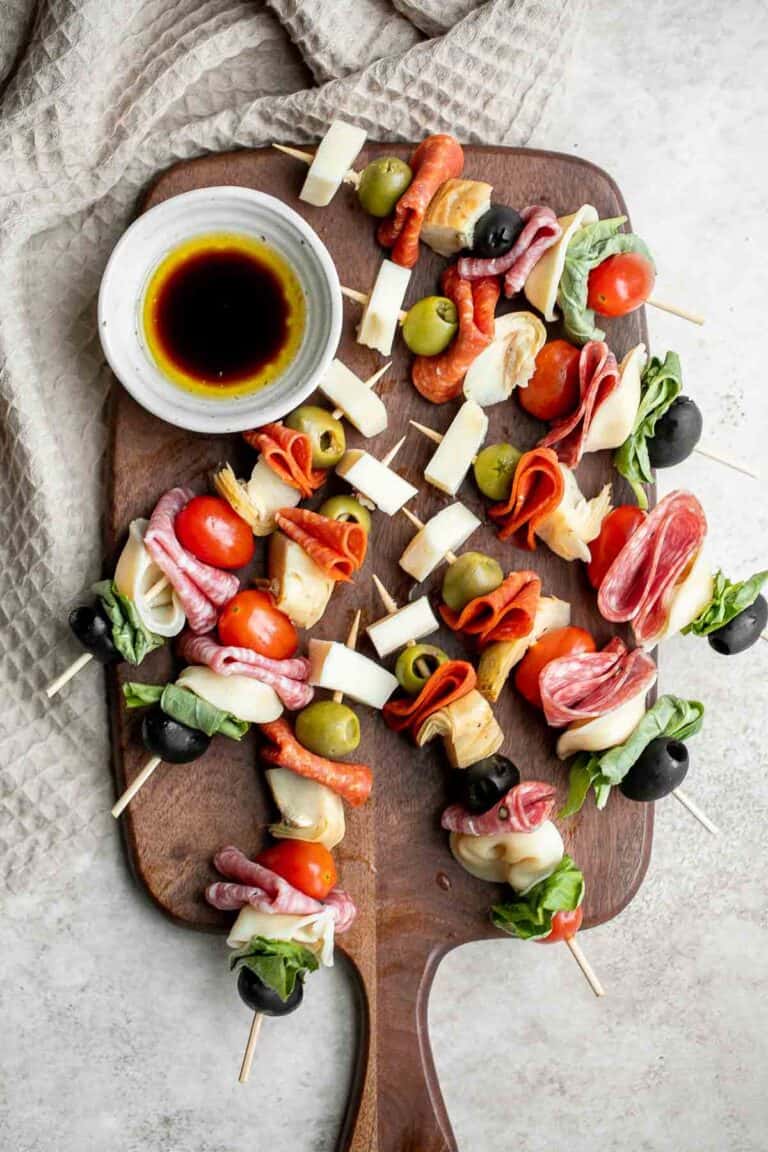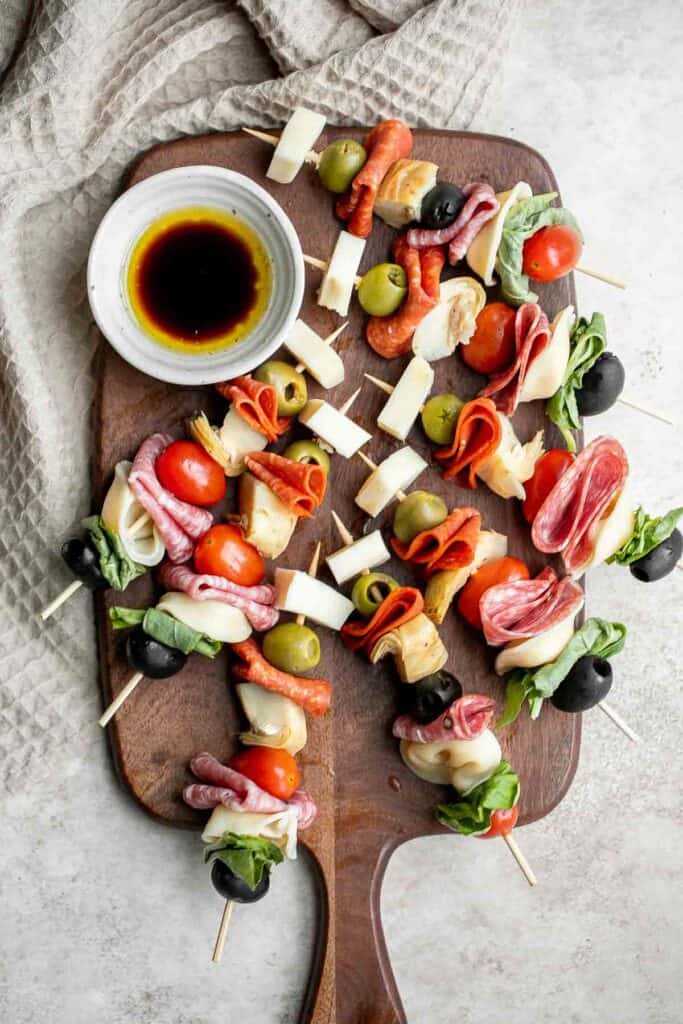 Warm, rich, creamy baked spinach dip is a delicious and easy appetizer that is baked until warm and melty. Easy to make ahead and a total crowd pleaser. It's one of my favourite dip recipes of all time.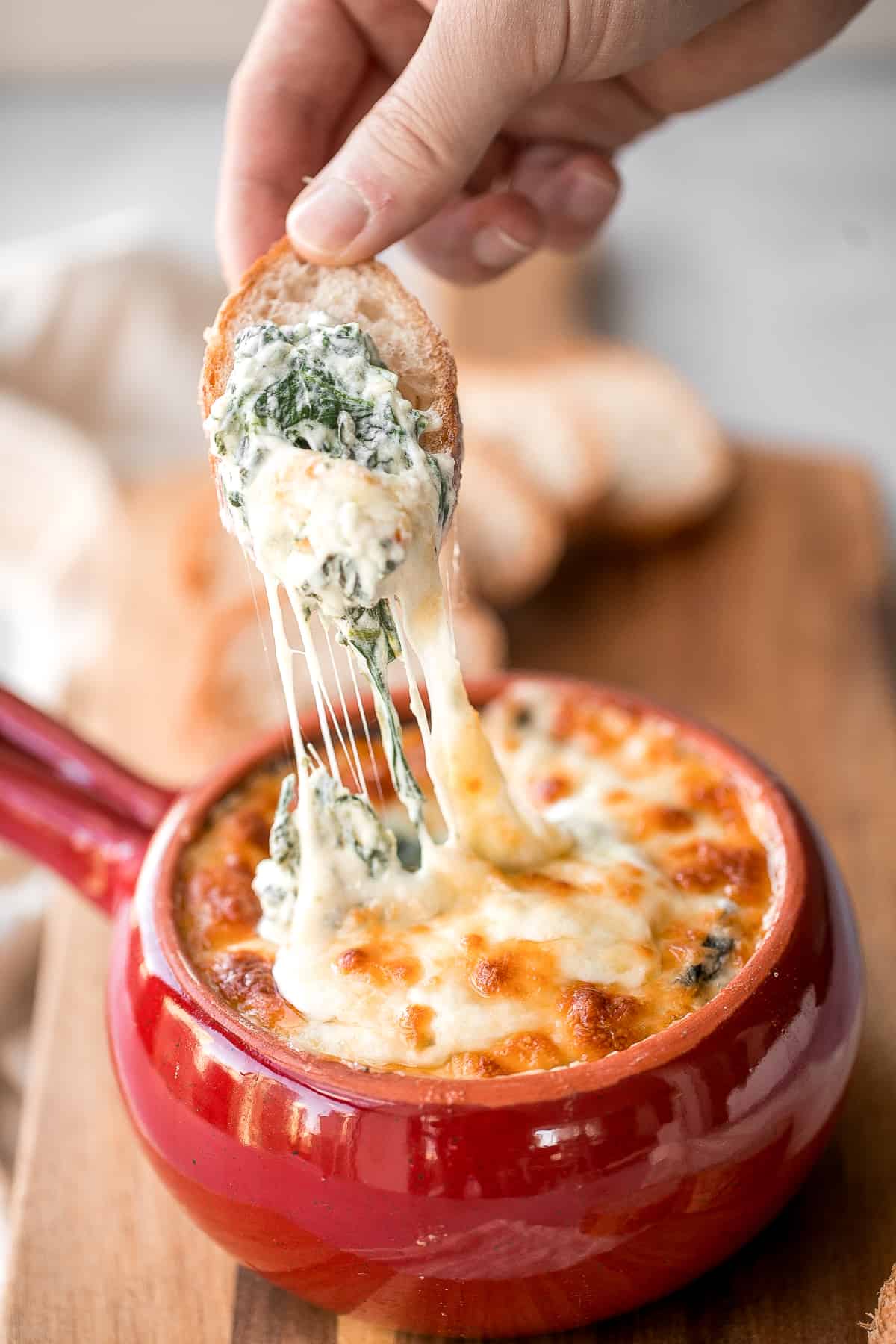 Easy Tomato Bruschetta with Balsamic Glaze
Tomato bruschetta with balsamic glaze is an easy Italian appetizer topped with tomatoes, onions, garlic, basil and olive oil. Delicious, fresh and simple.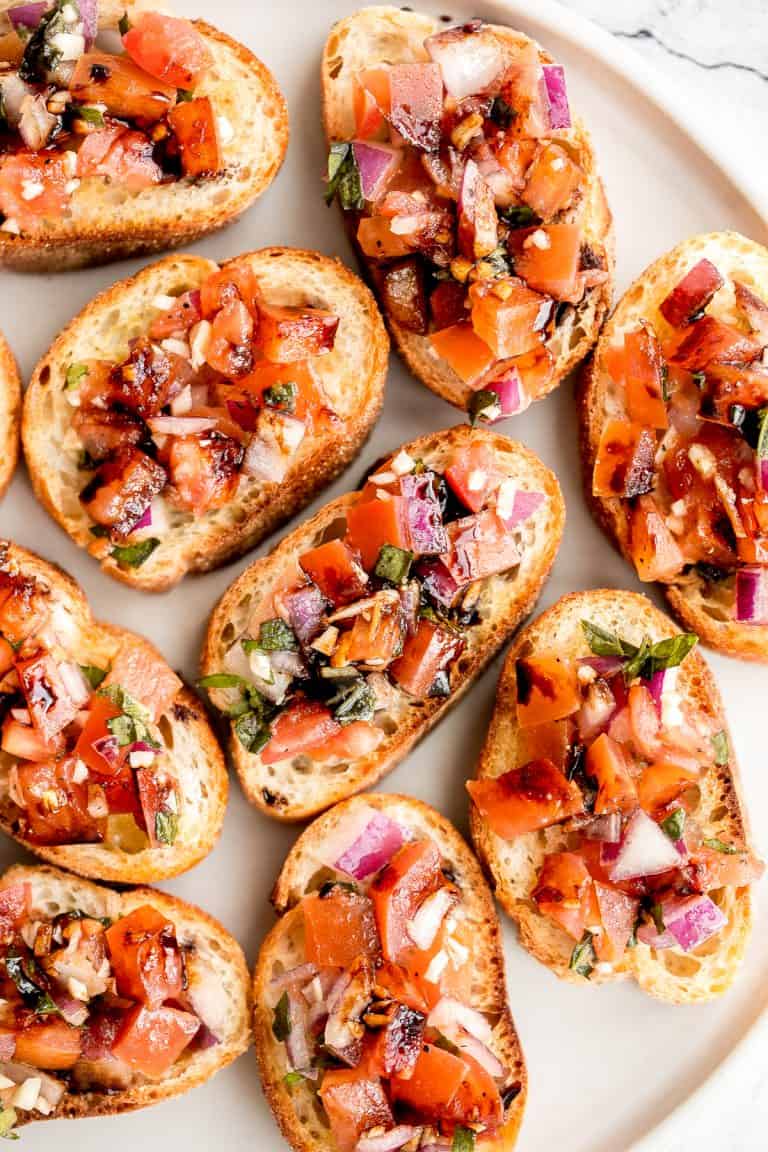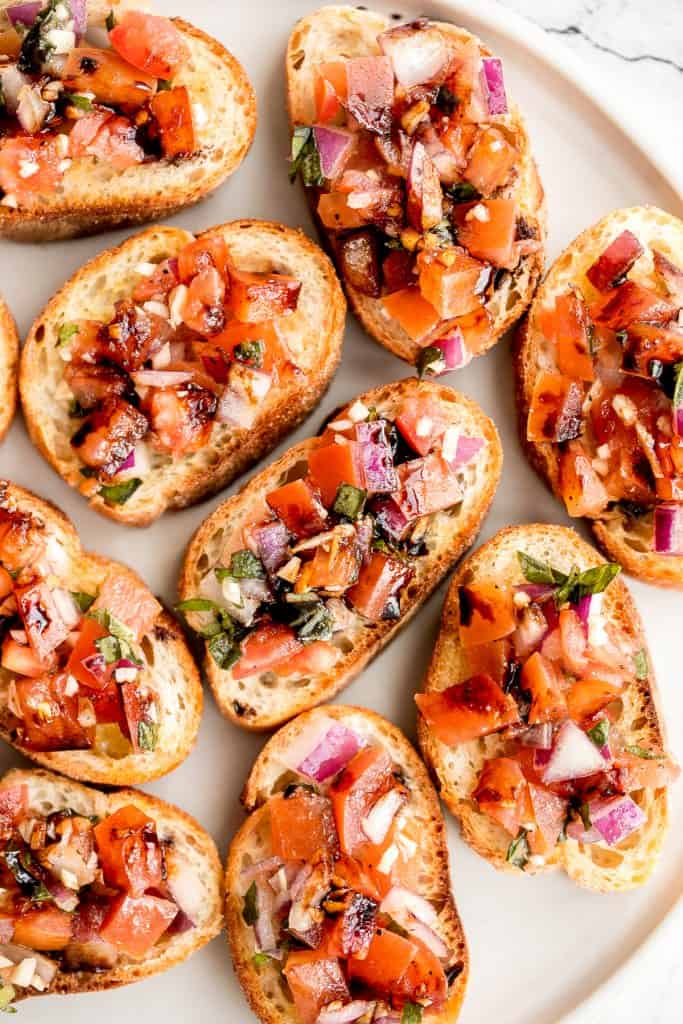 Sticky honey garlic meatballs are a delicious and flavourful 30-minute meal to add to your weekly dinner rotation. A total crowd pleaser.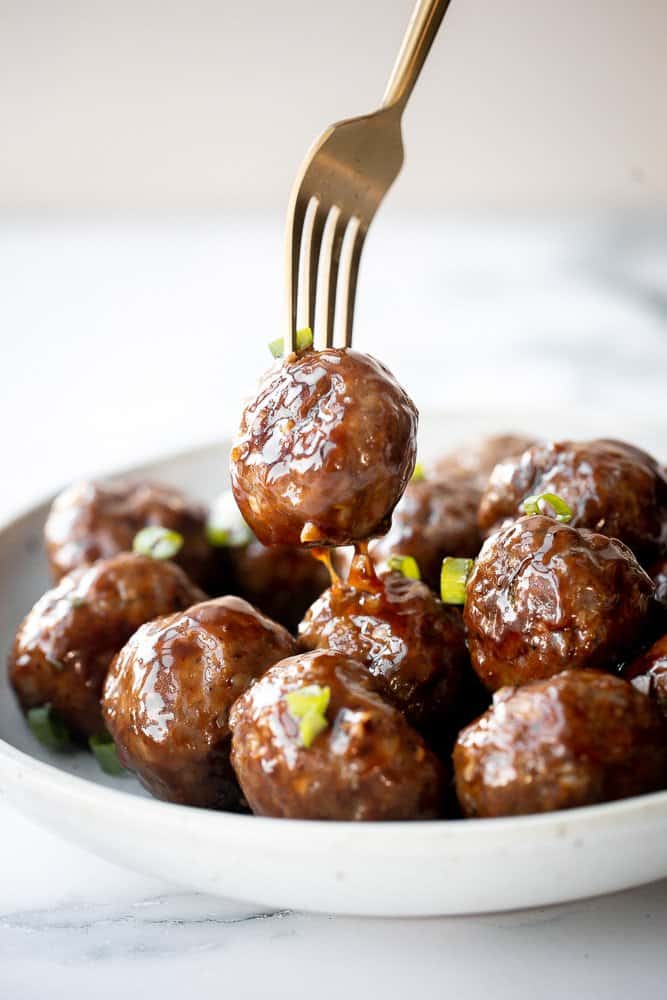 Jalapeño poppers are the perfect appetizer — spicy, crispy, cheesy, and creamy, toasted to golden brown perfection. Plus easy to make ahead and freeze well.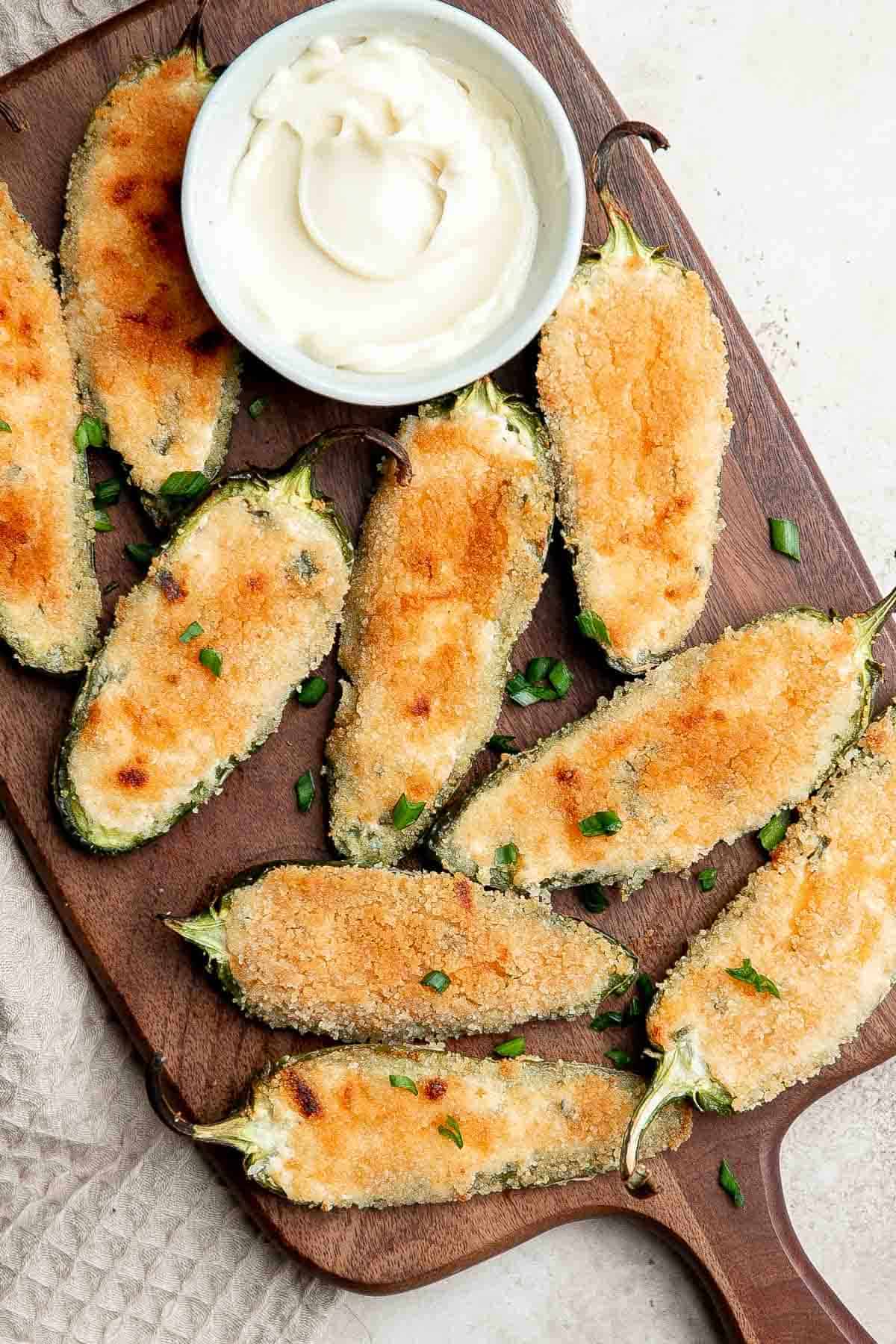 Light and airy, whipped ricotta dip is so easy to make in just 5 minutes with a few fresh ingredients including fresh herbs, olive oil, garlic, and honey.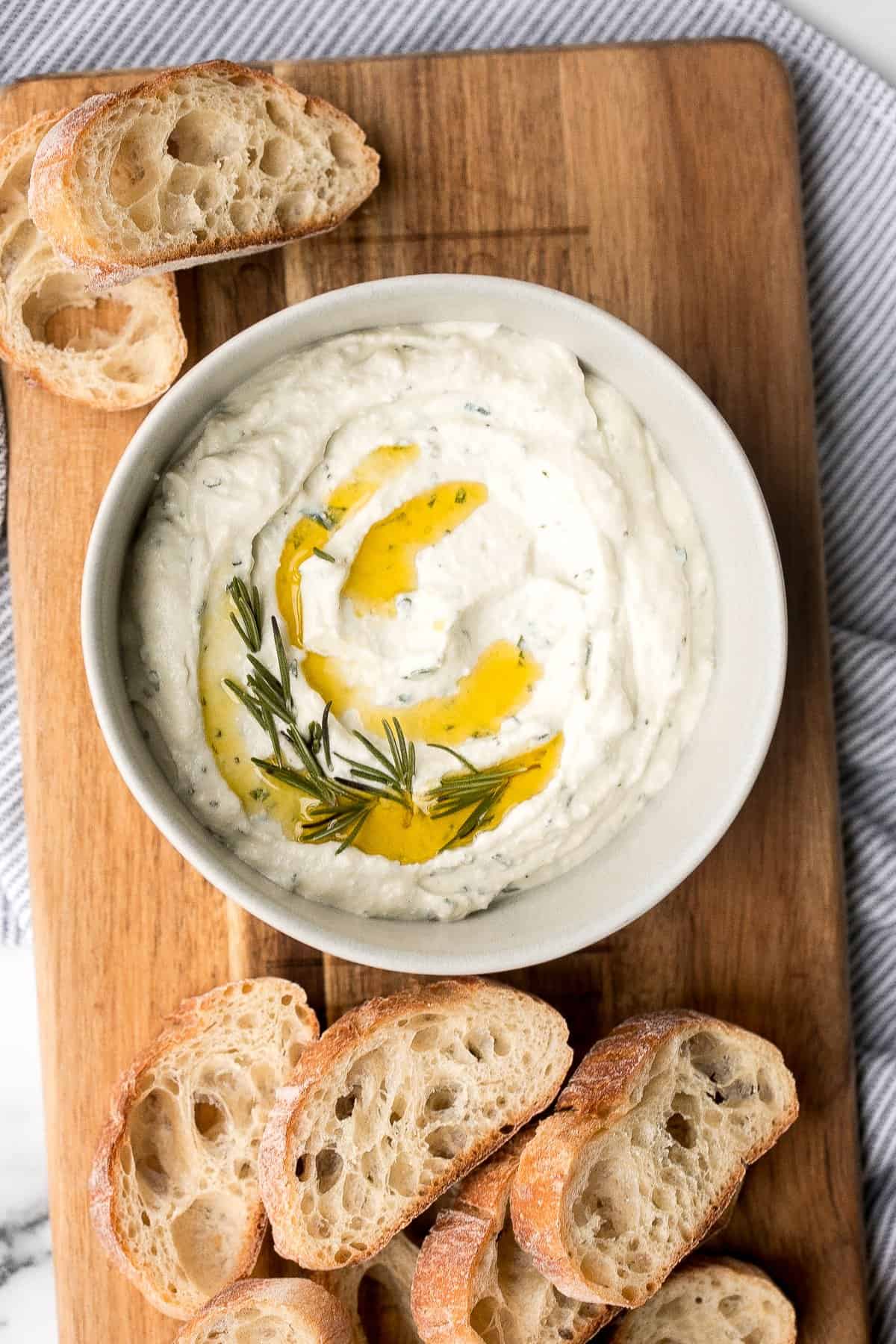 Sticky crispy baked sweet chili chicken bites is better than takeout and so easy to make healthier at home. An easy dinner or game day appy.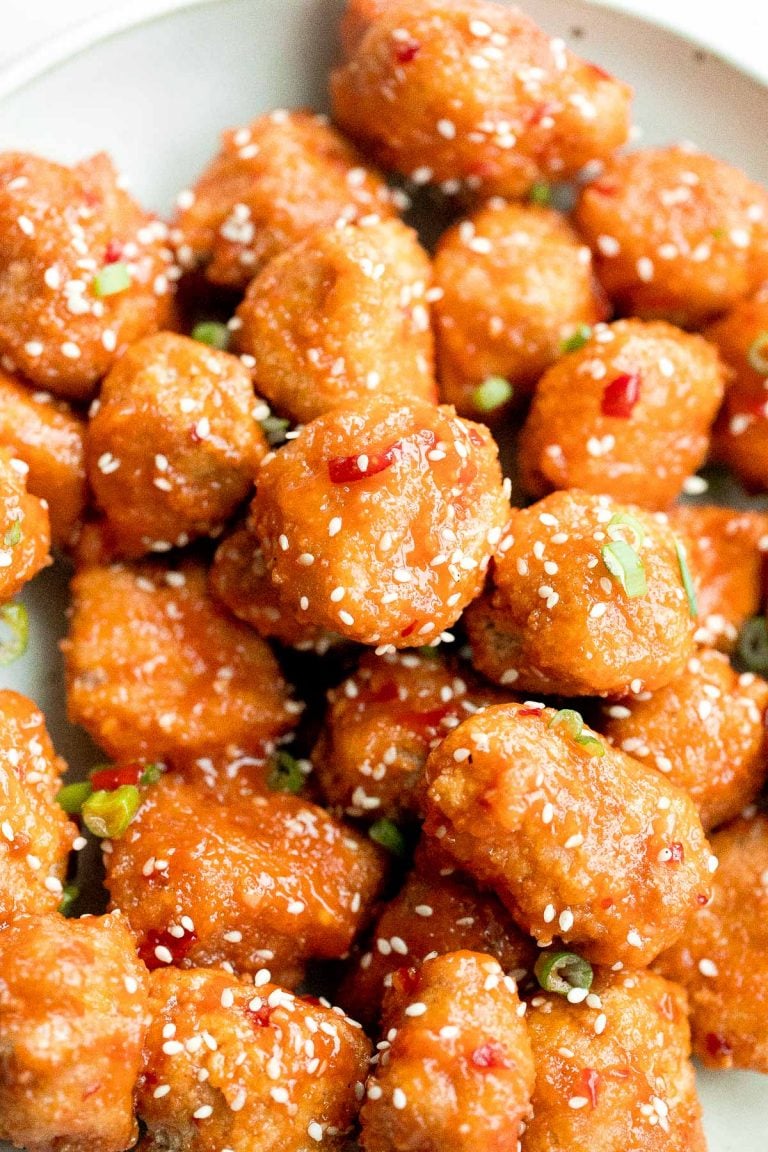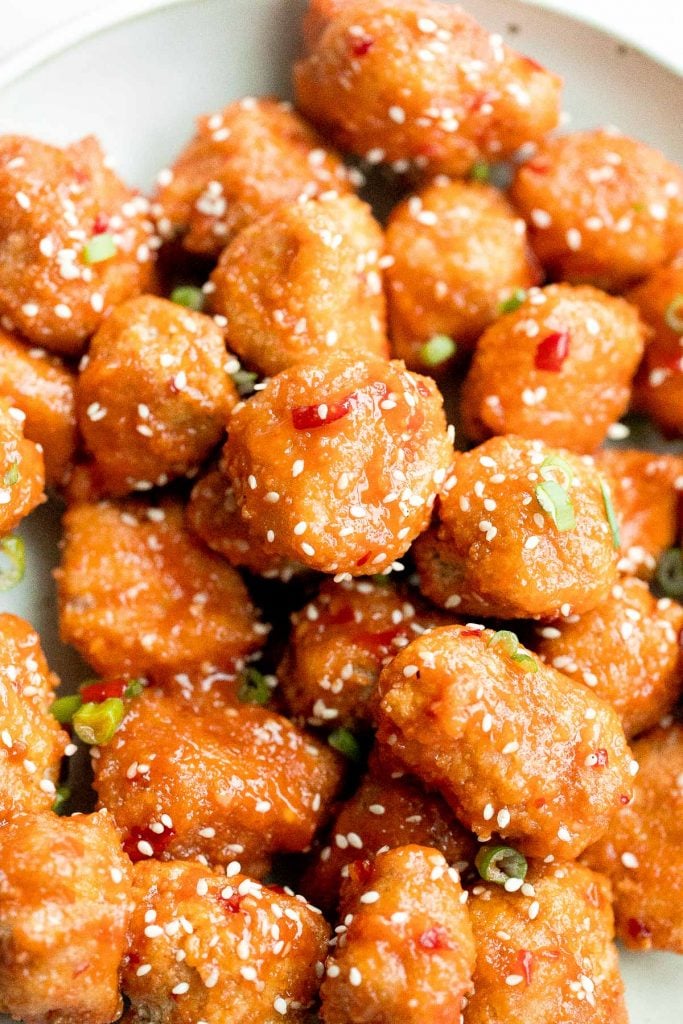 Bacon cheddar cheese ball is an easy to make appetizer and delicious showstopper at holiday parties or game day. It's creamy, cheesy, and nutty.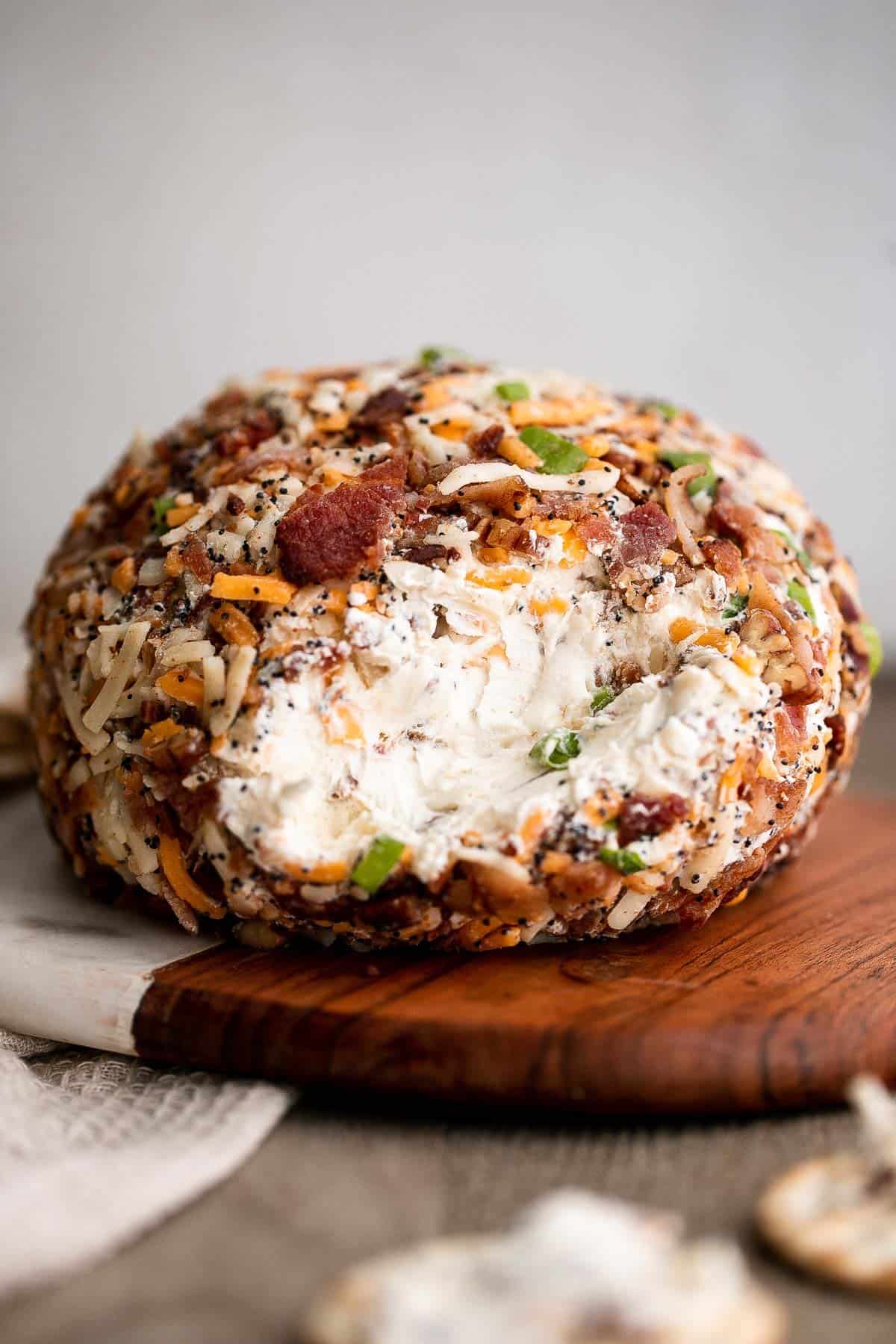 This easy charcuterie board is the perfect appetizer to impress with minimal effort— made with cheese, cured meats, crackers, dips, olives, fruit, and nuts.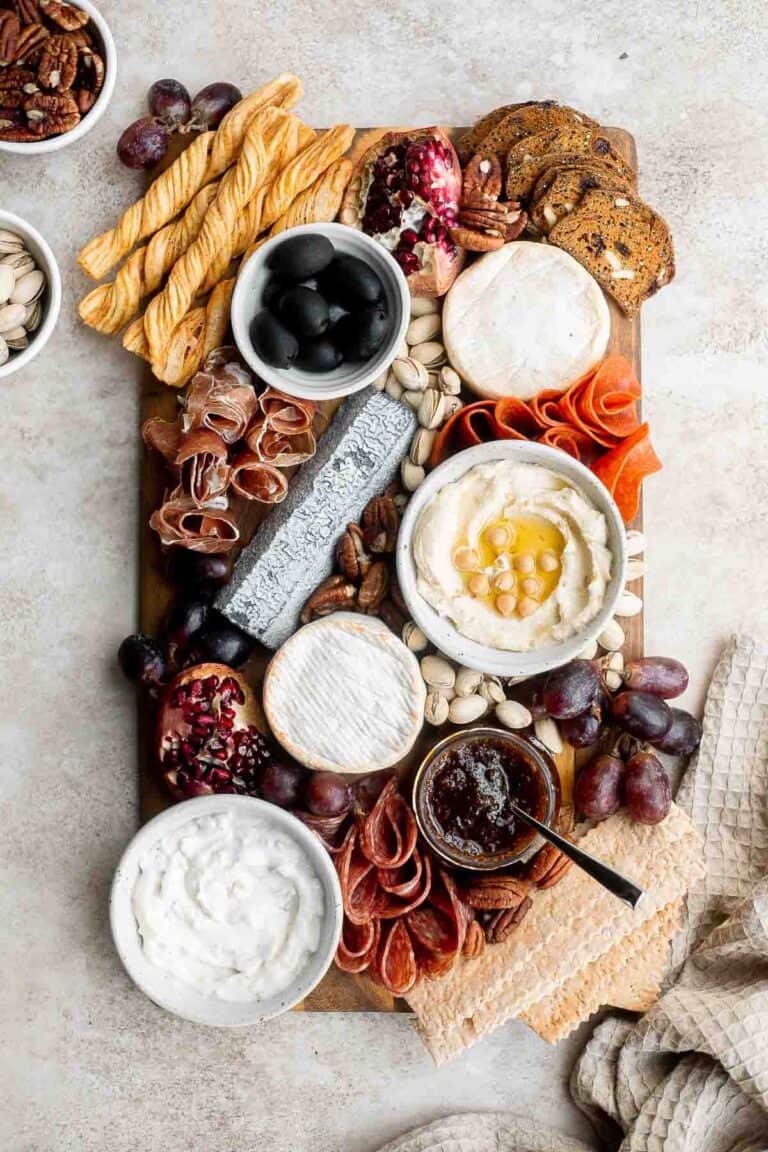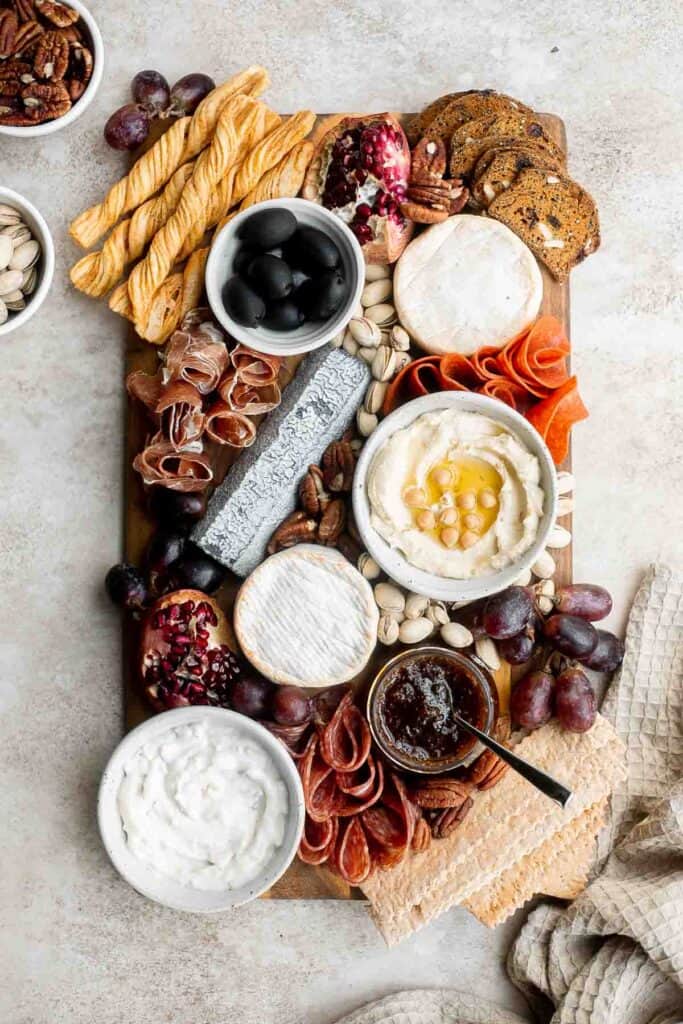 Easy pepperoni pizza rolls are crispy on the bottom, tender and chewy inside, packed with pepperoni and cheese, and baked until bubbly. One of my favorite finger foods!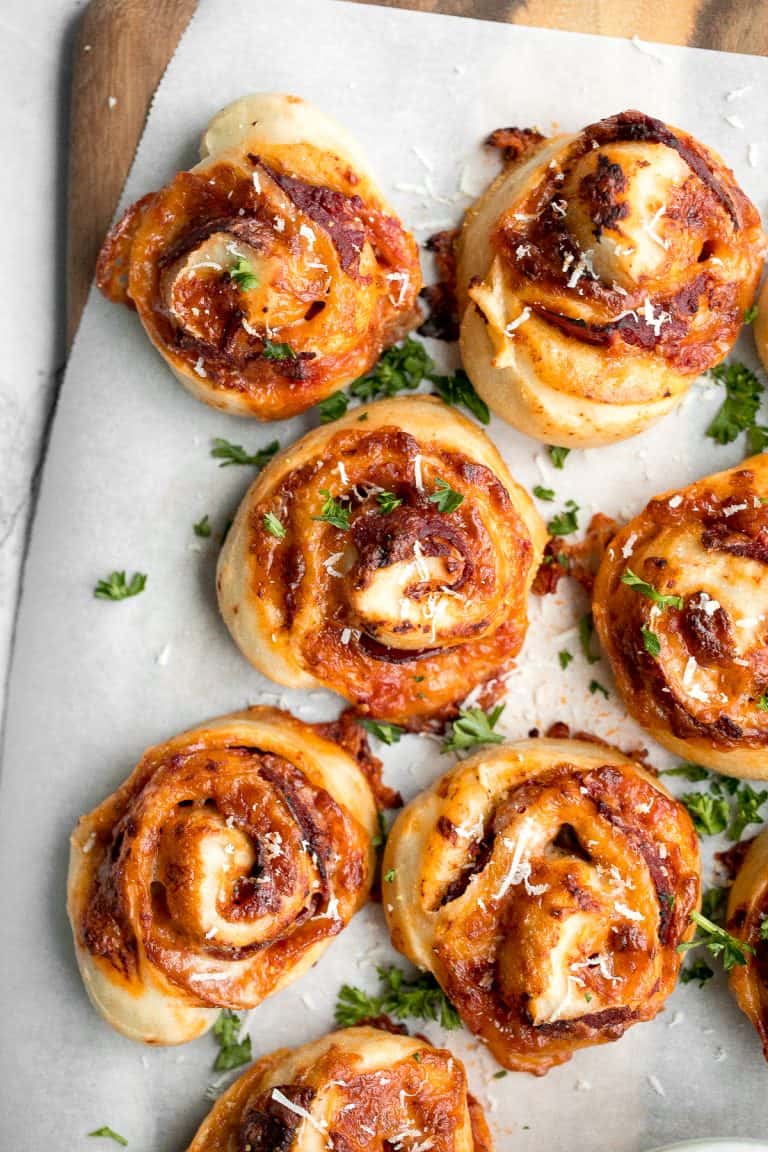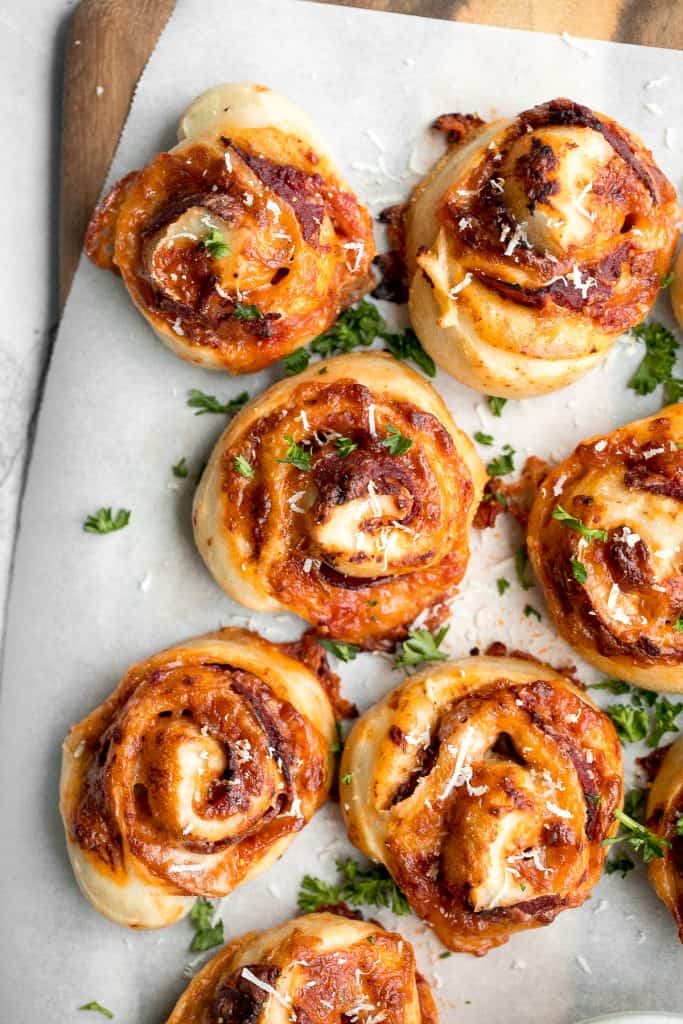 Homemade queso Mexican cheese dip is smooth, creamy, delicious, flavorful, and so easy to make. It's so much better than store-bought in every way.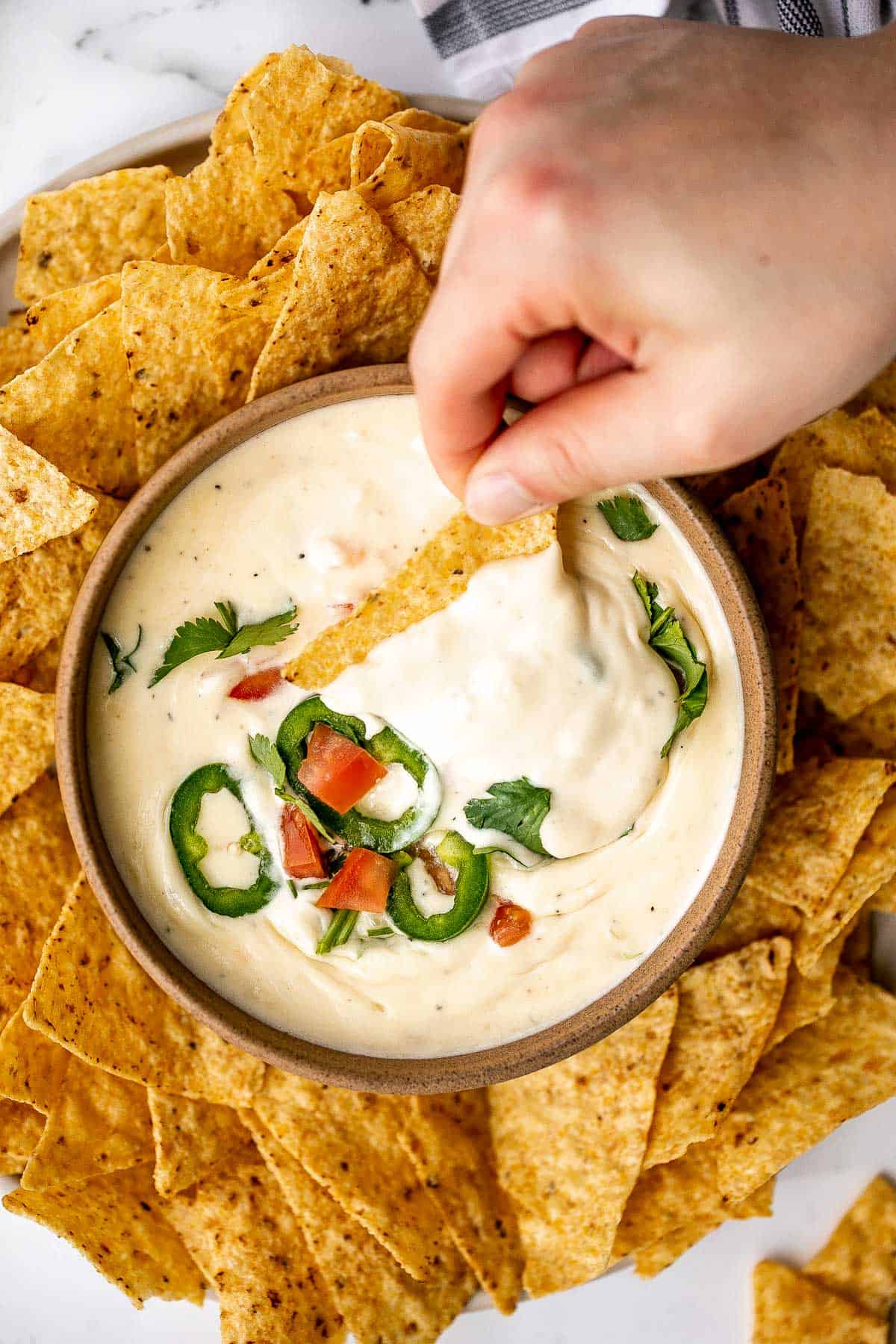 Homemade Chinese beef potstickers (dumplings) are crispy on the outside and tender and juicy inside packed with a delicious beef filling.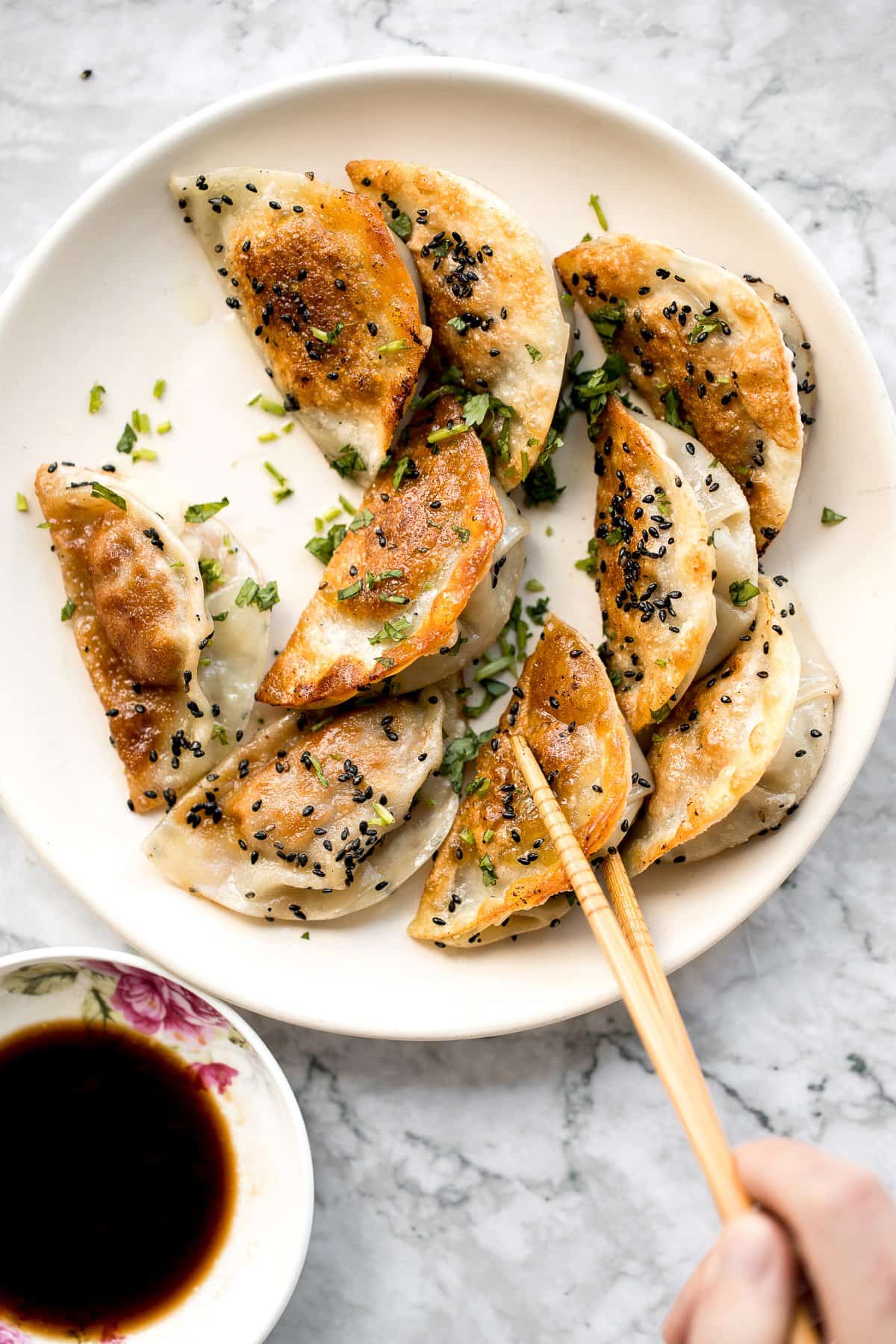 Whipped ricotta crostini is a fancy easy appetizer to make in just minutes or prepare in advance and assemble before serving. A total crowd pleaser.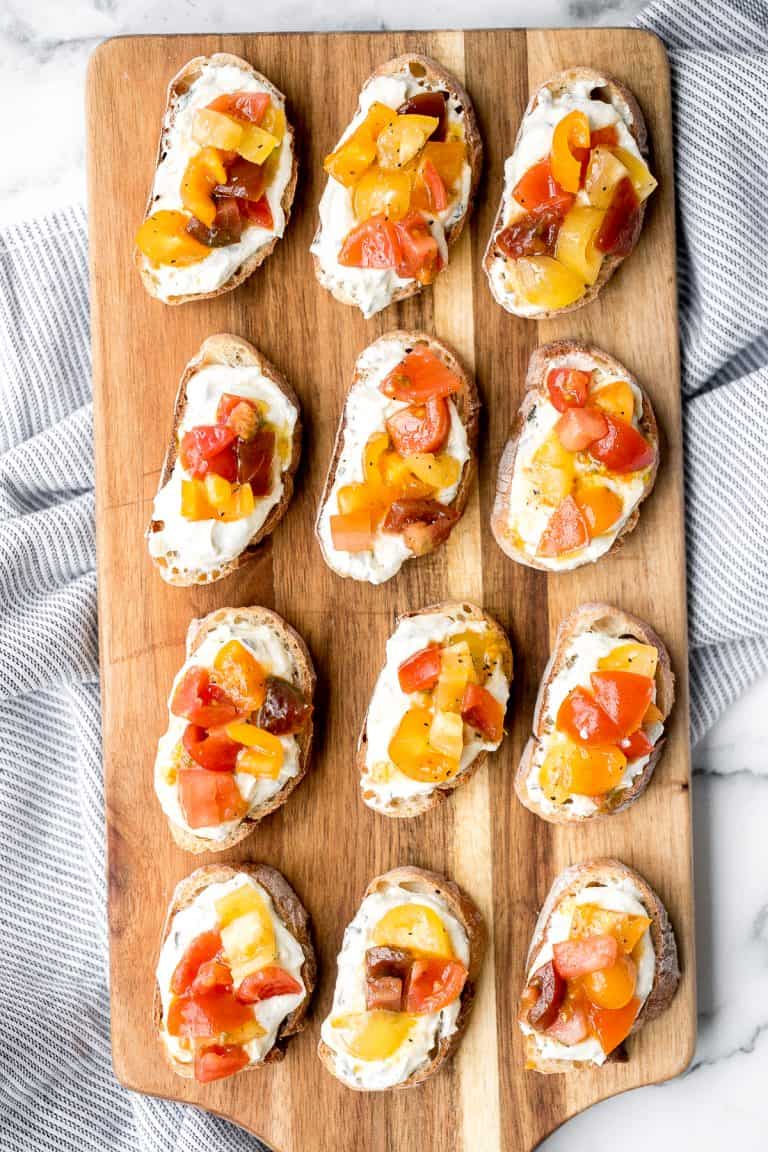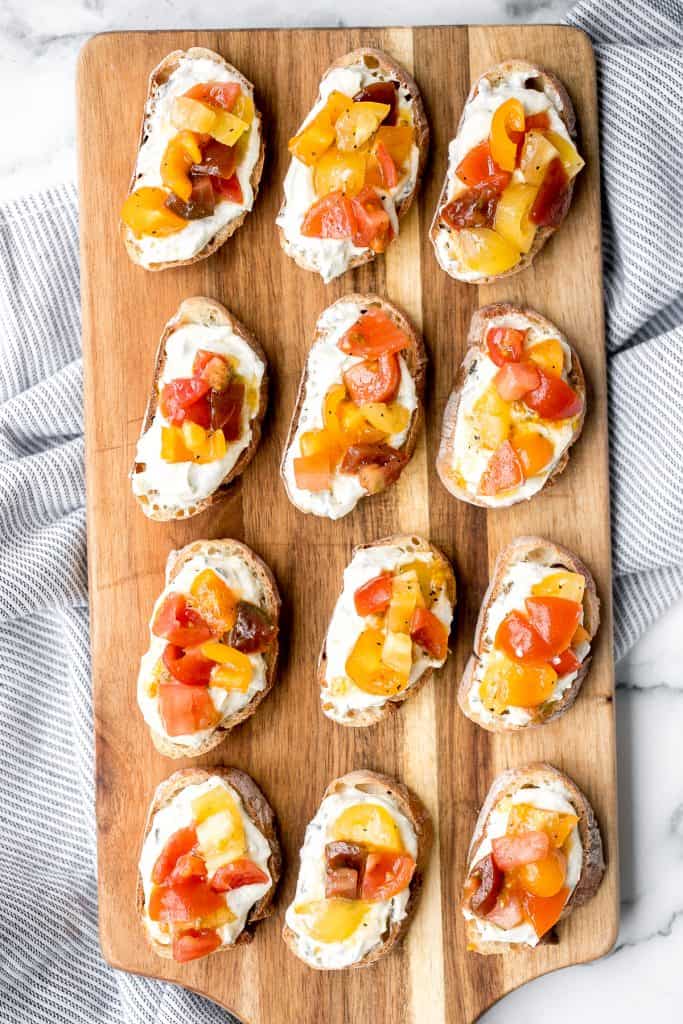 Cranberry Brie Bites are quick and easy to make with flaky puff pastry, gooey melty brie, and sweet cranberry sauce. The perfect holiday appetizer.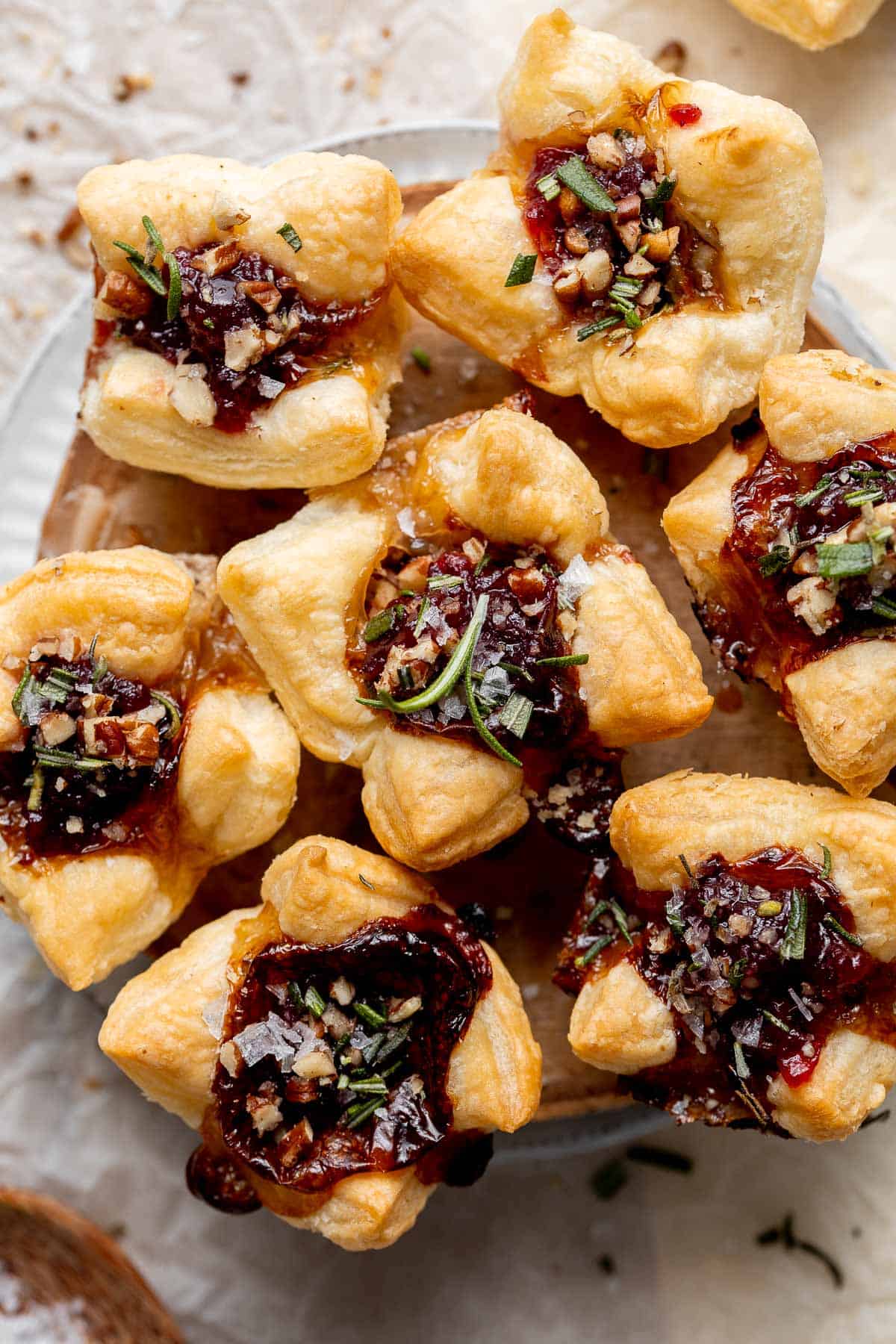 Whipped feta is light, airy, and fluffy. It's an easy yet impressive recipe that takes only 5 minutes to make in a blender with 3 simple ingredients.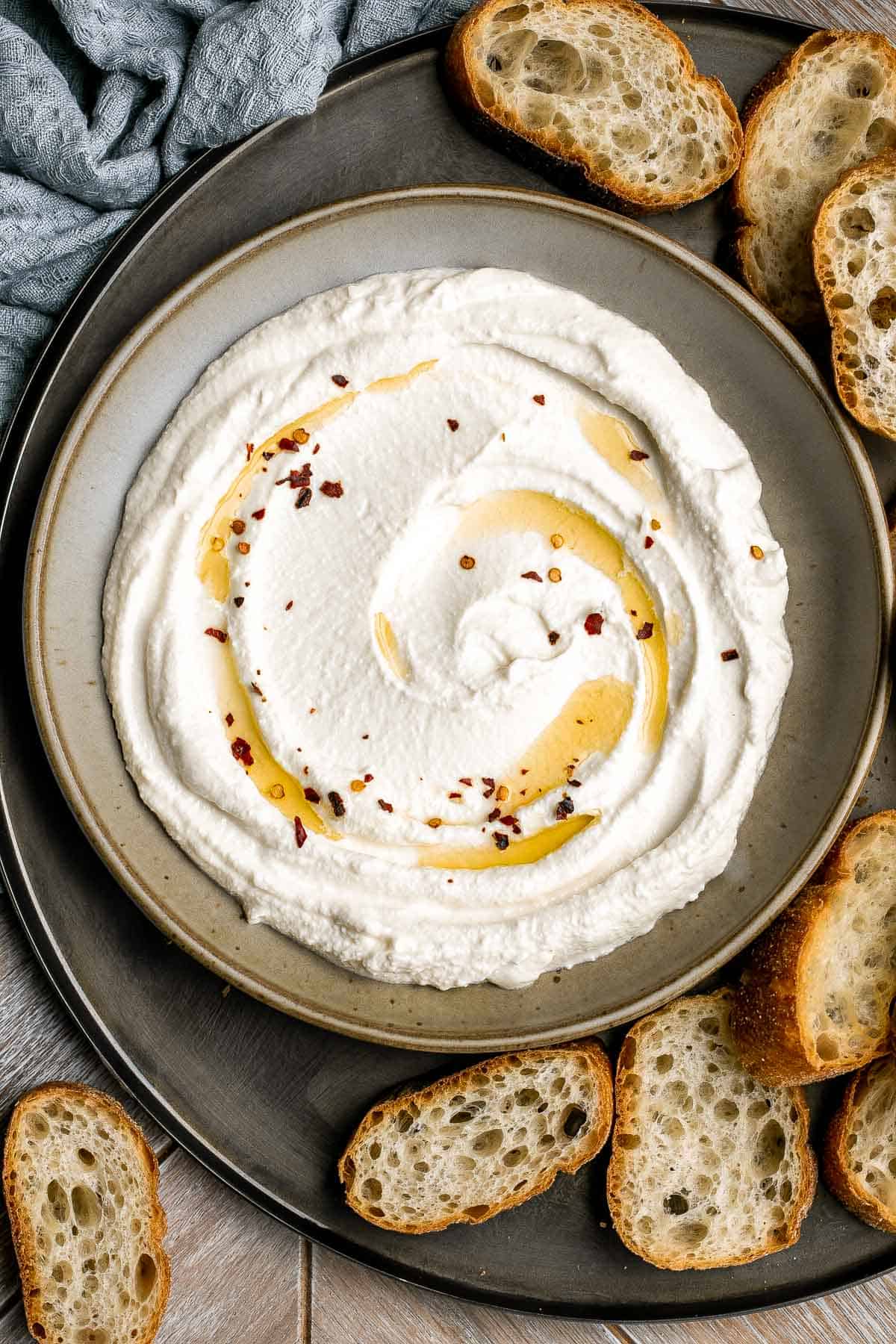 Baked miso garlic chicken wings are crispy, delicious, and easy to make. They're marinated in a savoury Asian marinade, and cooked in the oven or air fryer.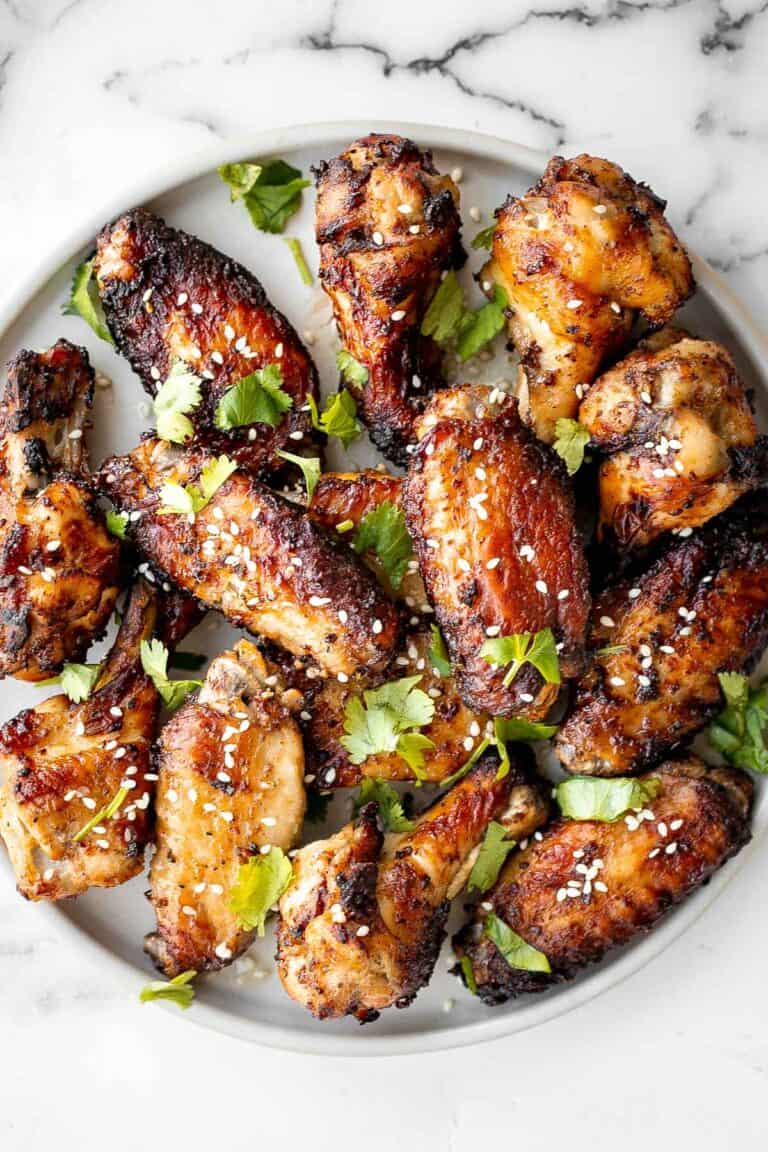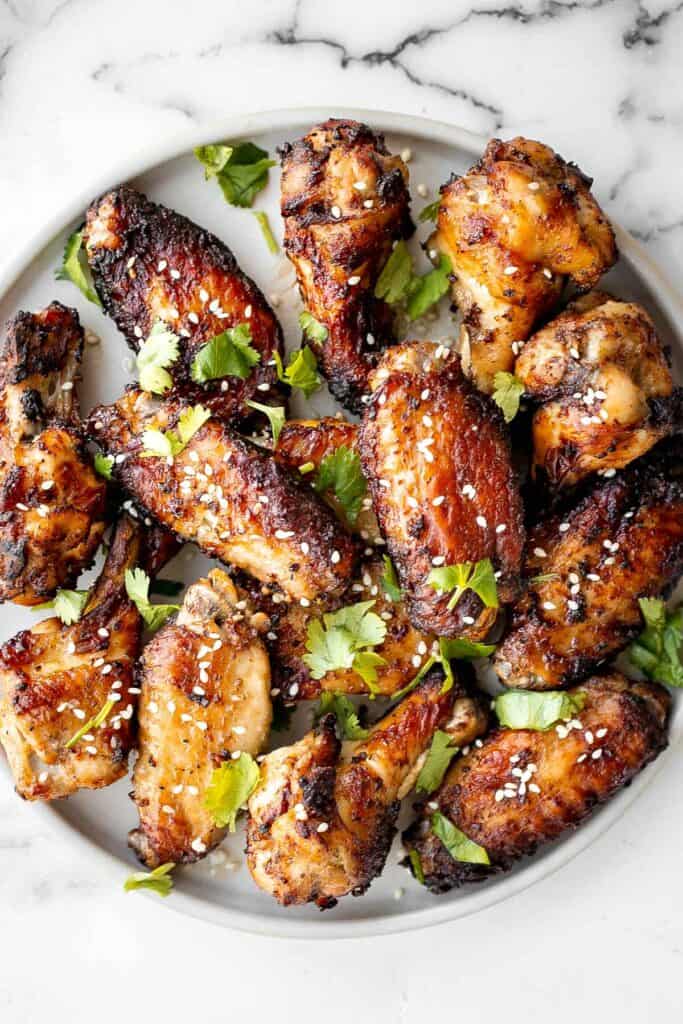 Vegetarian stuffed mushrooms are a delicious, flavorful, healthy, and nutritious appetizer. Plus, quick and easy to make in under 30 minutes including prep!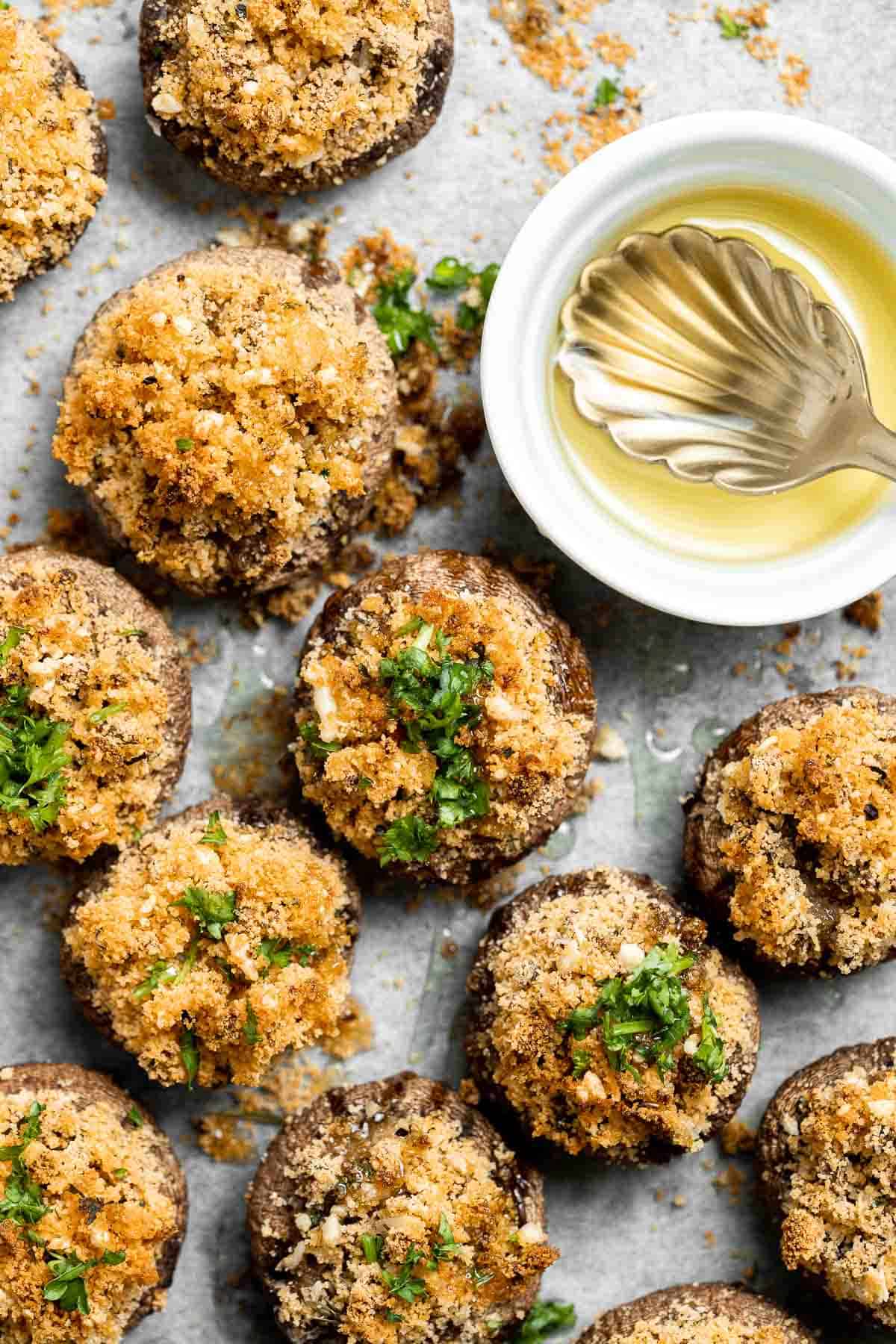 Fried mac and cheese balls are crispy on the outside, creamy and cheesy on the inside, and have the perfect crunch. Best way to use leftover mac and cheese. One of our most popular party foods!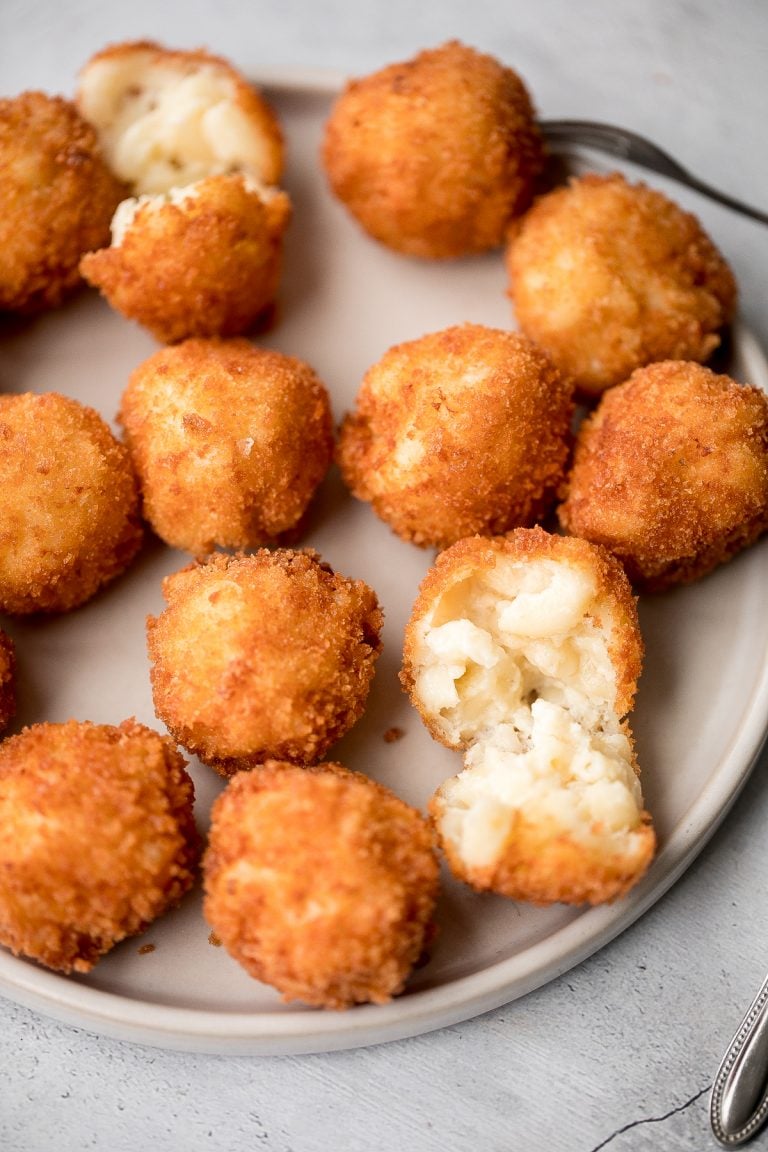 Light and fresh, easy tzatziki sauce is a creamy yogurt cucumber dip packed with fresh cucumbers, garlic, dill, lemon juice and olive oil. So easy to make.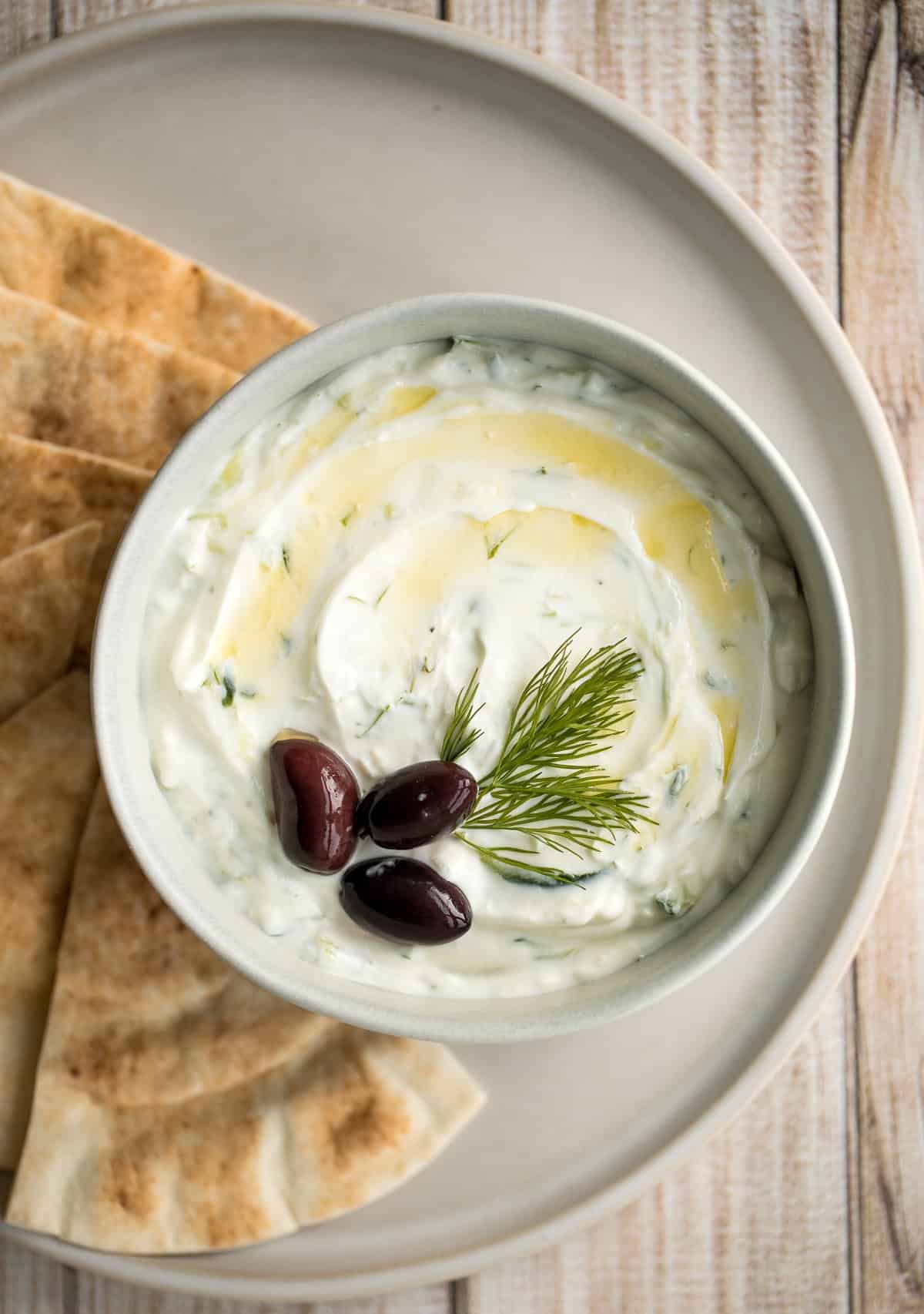 Pigs in a blanket from scratch are a delicious and easy appetizer or snack to make for your next party or gathering — juicy, cheesy, flaky, and buttery.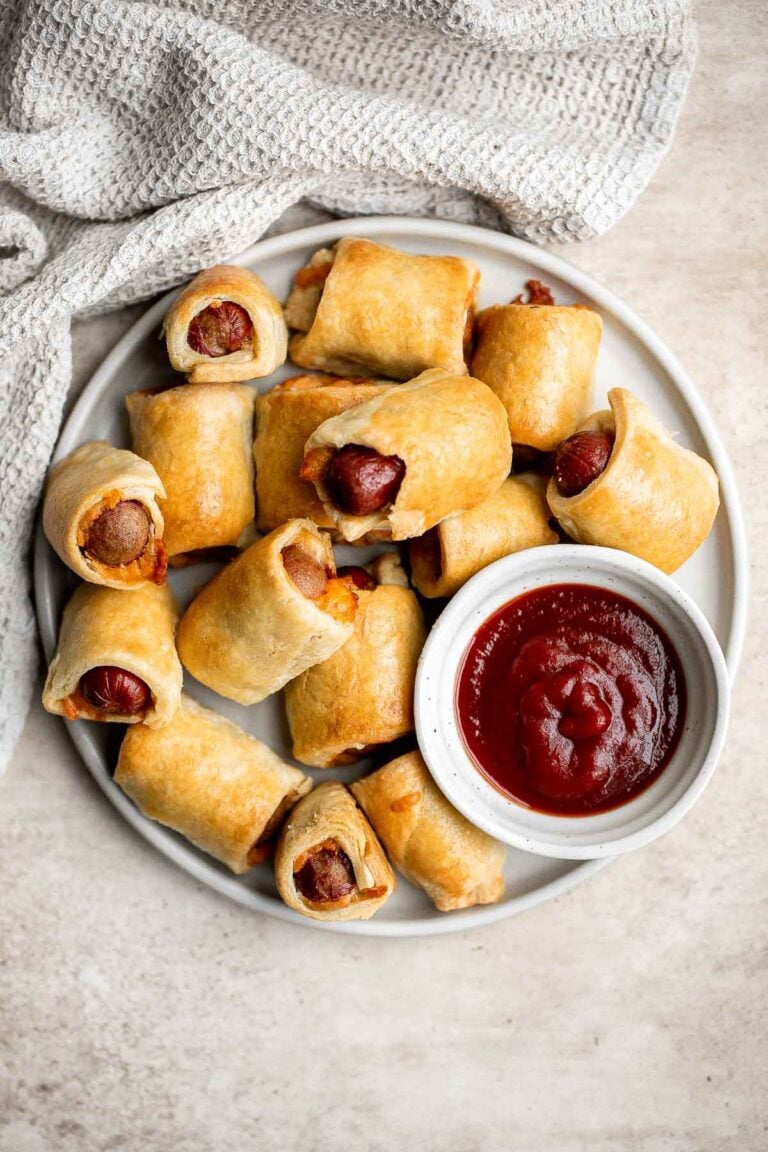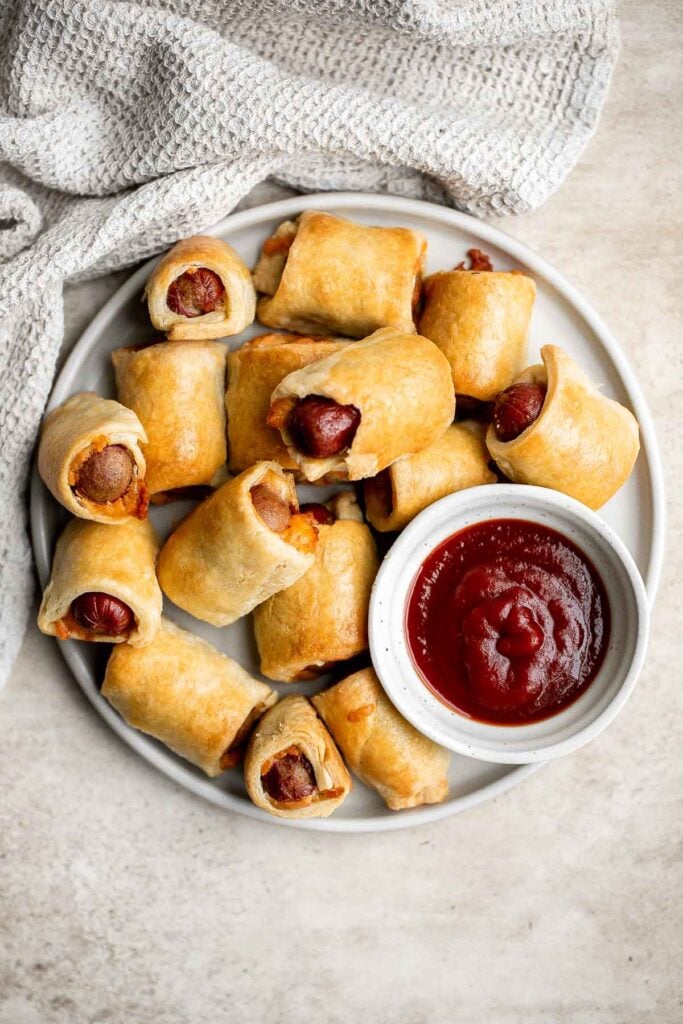 Cranberry baked brie is a sweet and savory appetizer you need to try this holiday season. It's quick and easy, melty and gooey, and so delicious.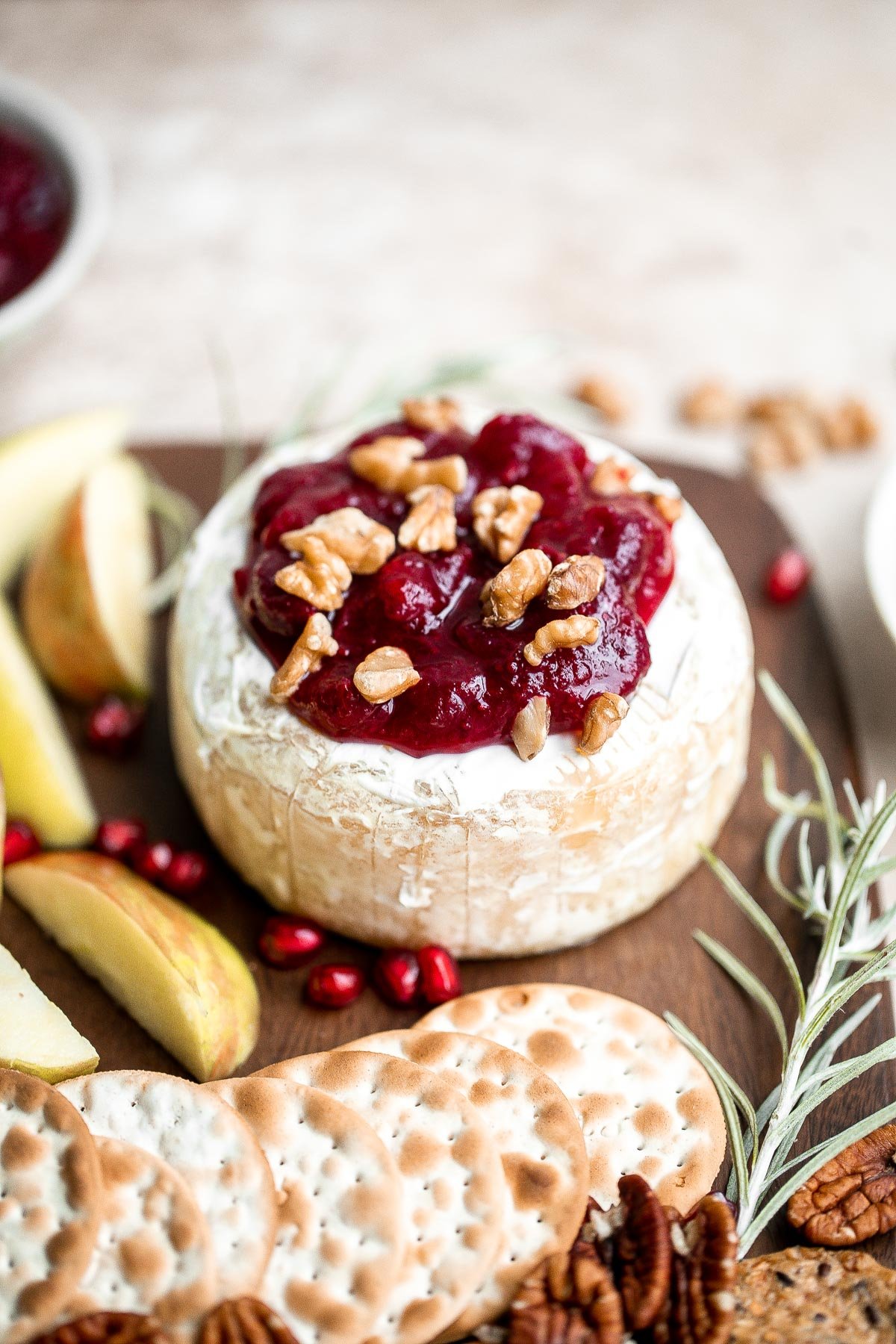 Bacon Wrapped Brussels Sprouts
Bacon wrapped brussels sprouts are the sweet, savory, and salty appetizer that you need at your next holiday gathering this fall. Simple and easy to make.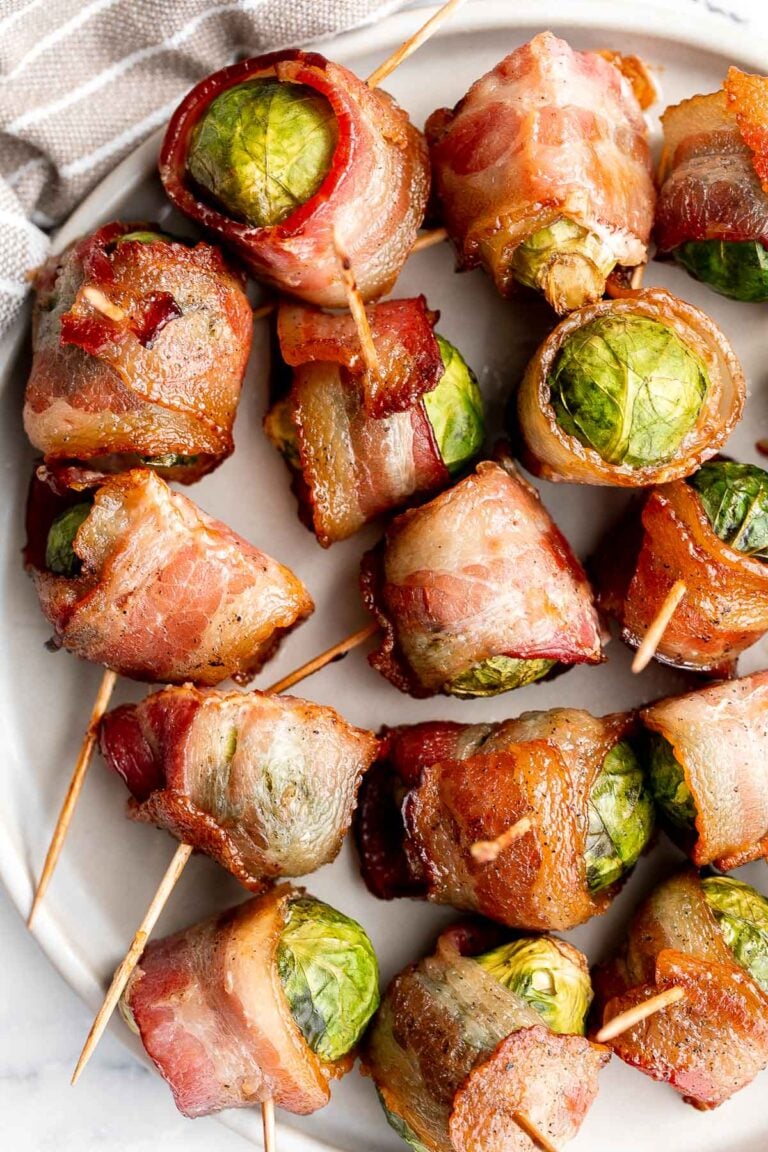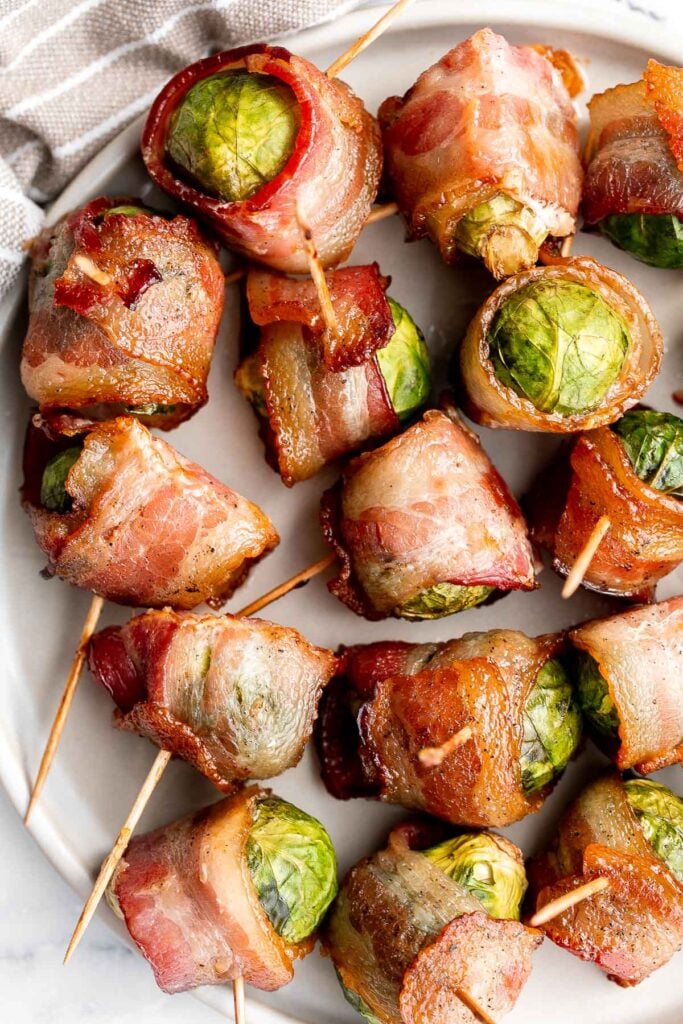 Easy homemade chicken nuggets with chicken breast are golden and crisp on the outside and juicy and tender inside. They're freezer-friendly so make extra.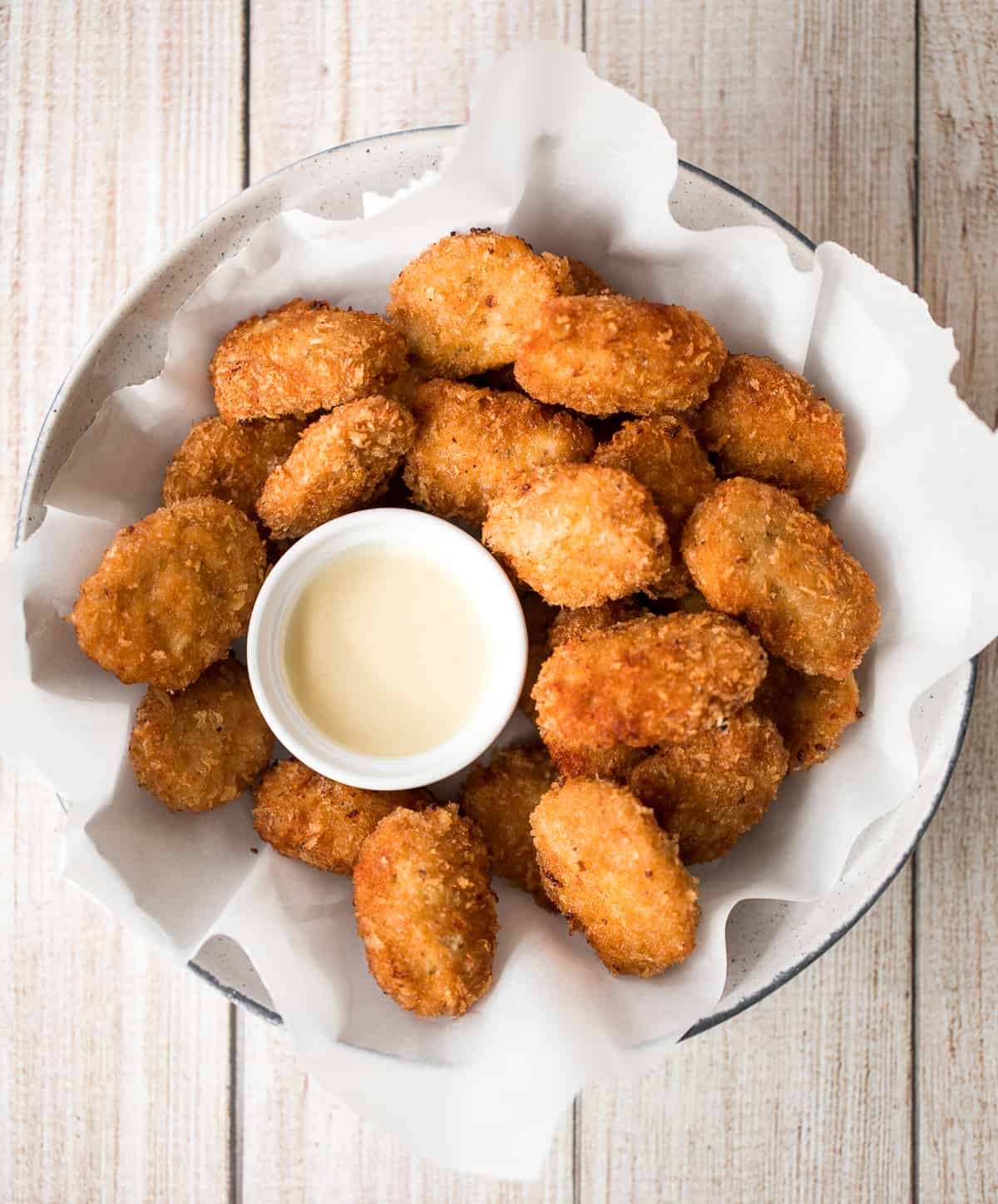 Super crispy air fryer french fries are tender and fluffy on the inside and crunchy on the outside. Make this healthier french fry in just 12 minutes!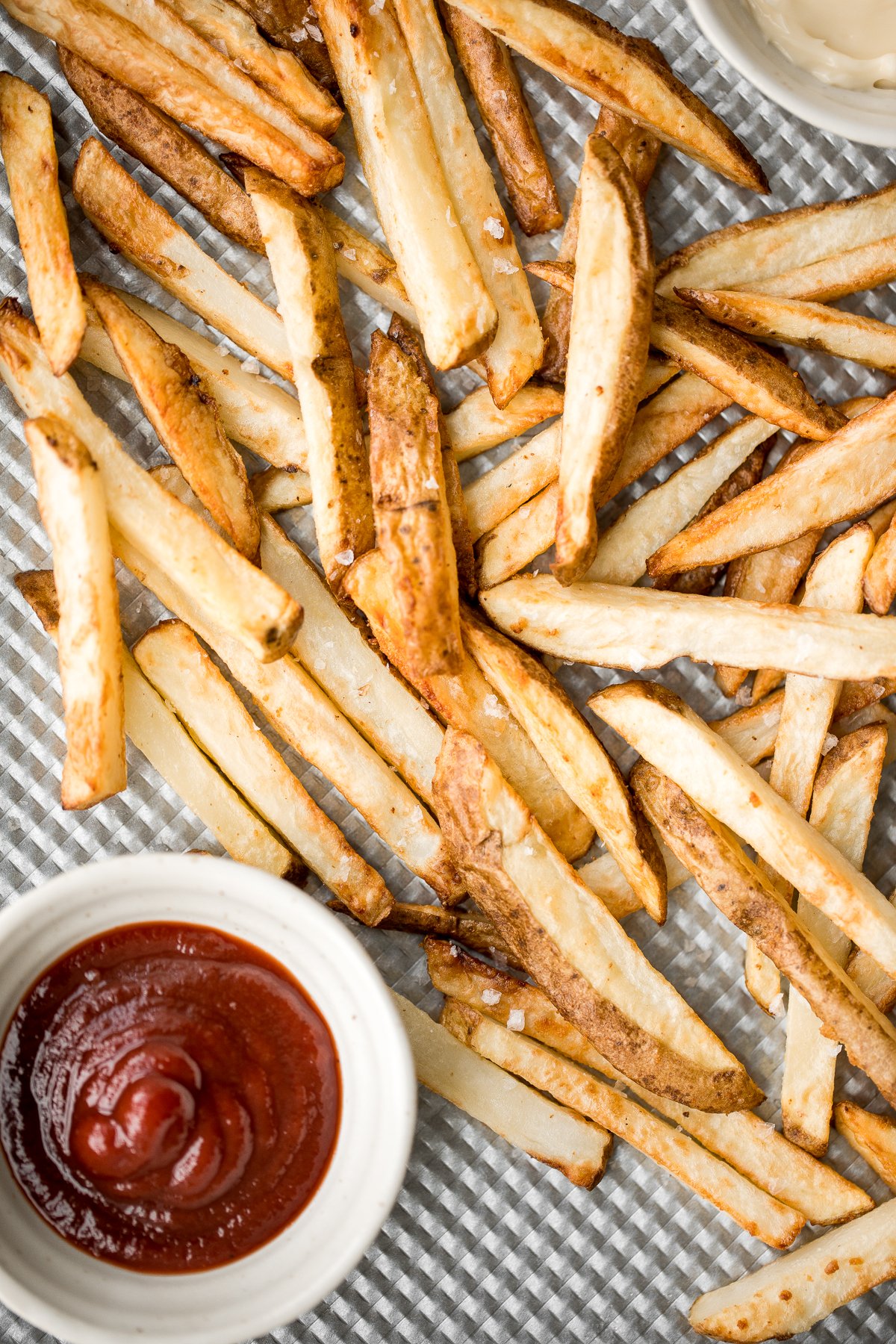 Whip up smooth and creamy classic hummus dip at home in just 5 minutes, by combining chickpeas, tahini, olive oil, lemon juice and garlic in the blender.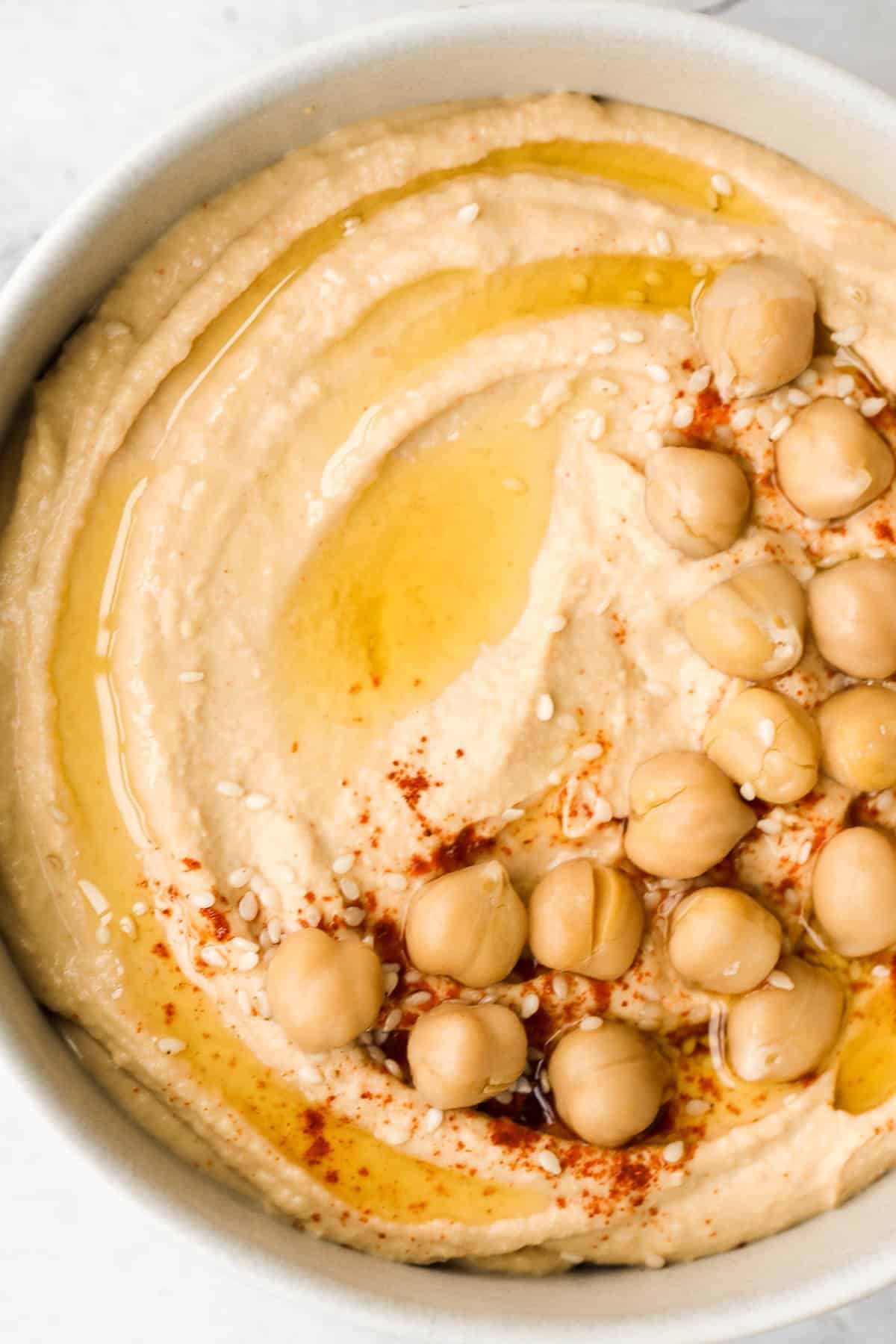 Cheesy Baked Zucchini with Marinara
Cheesy Baked Zucchini with Marinara will save your weeknight dinner routine (and the kids love it too!). It's low carb, vegetarian, gluten-free, and keto.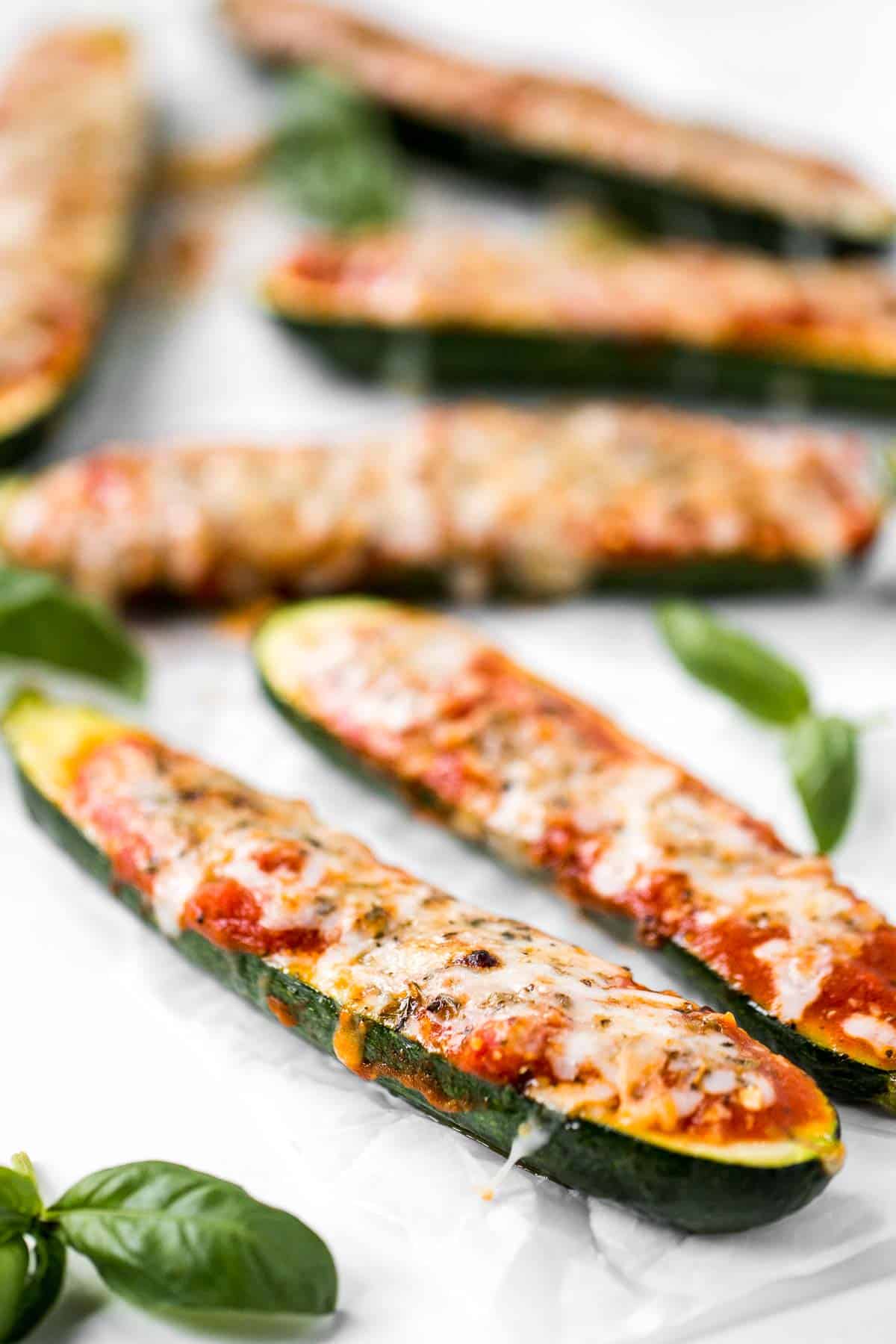 Classic deviled eggs are a simple, easy, and healthy appetizer to make when you need something quick for brunch, picnics, barbecues, potlucks, or Easter.
Vietnamese Summer Rolls with Chicken
Vietnamese summer rolls with chicken are fresh, light, and healthy. This Asian summer snack takes less than 20 minutes to make and easier than you think.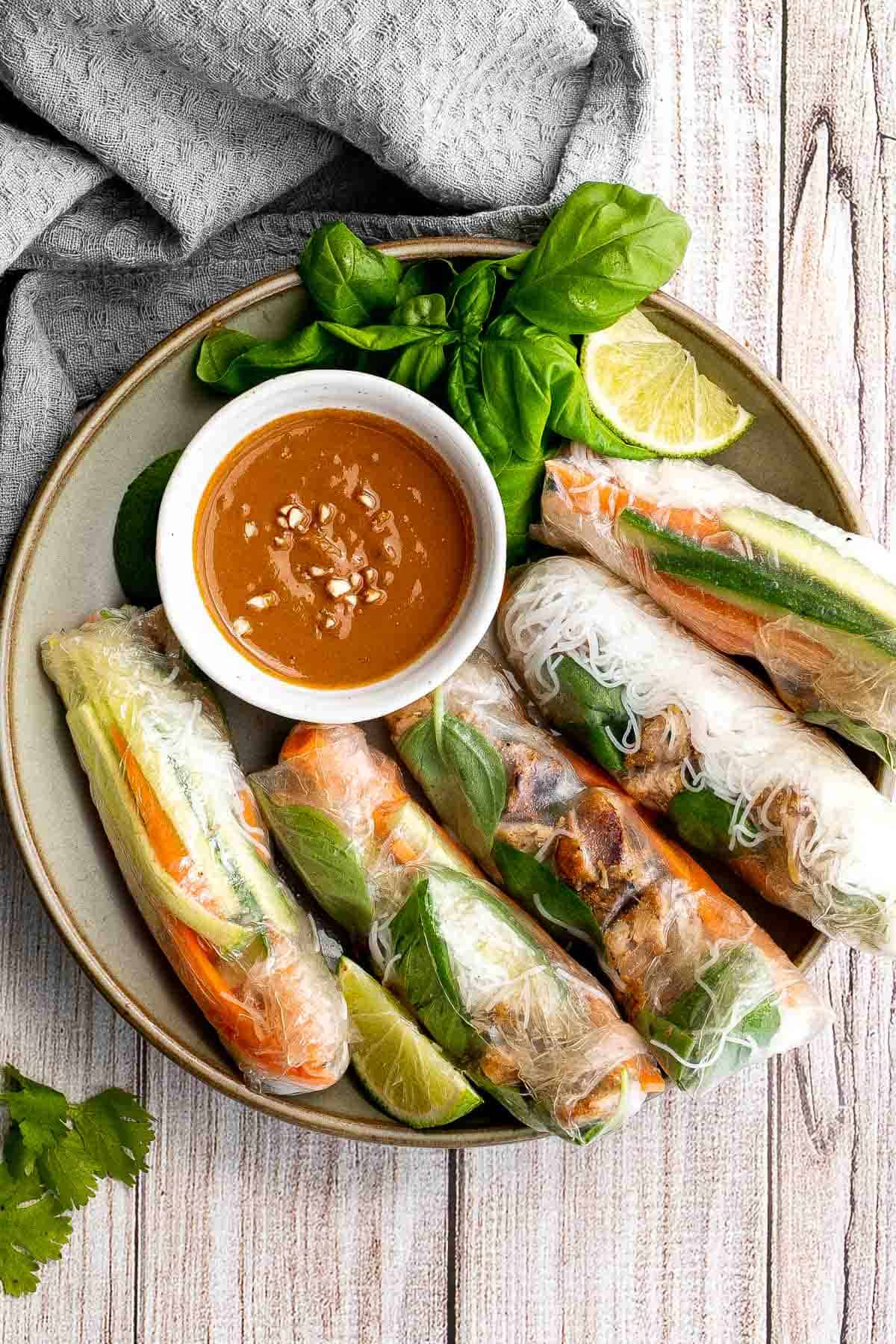 Mashed potato balls are a delicious appetizer that is crisp on the outside and soft, tender, and cheesy inside. Best way to use leftover mashed potatoes!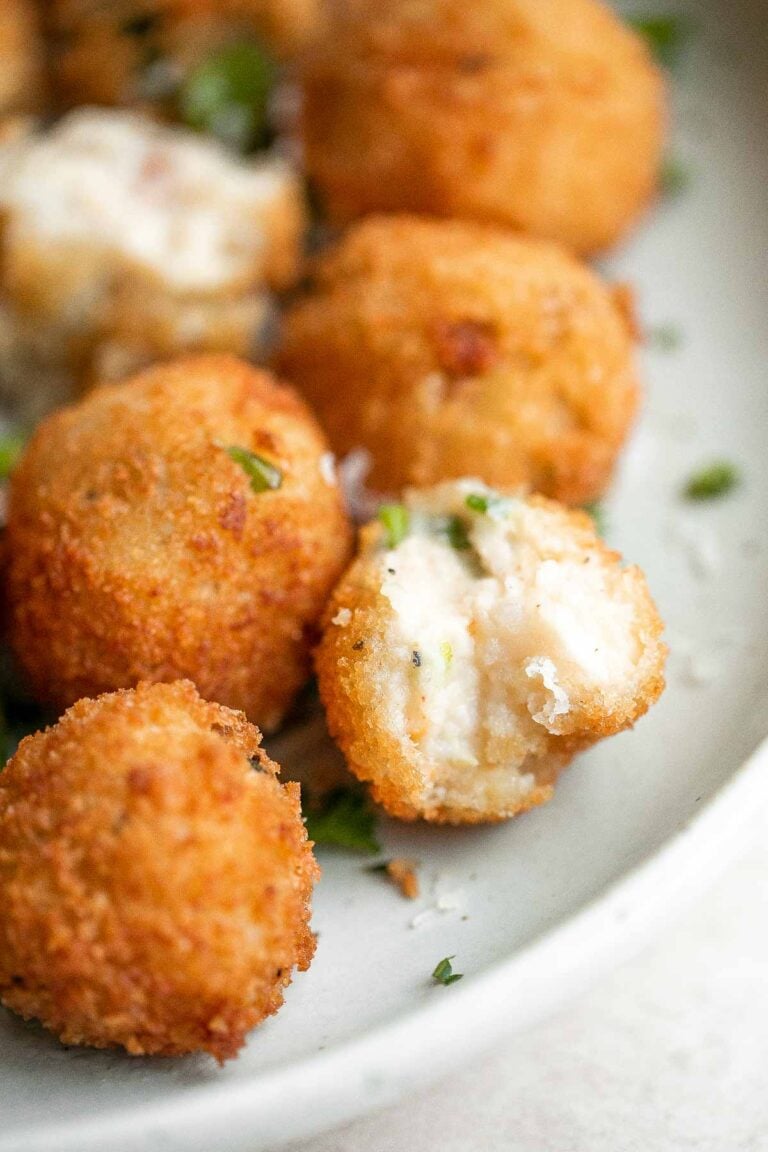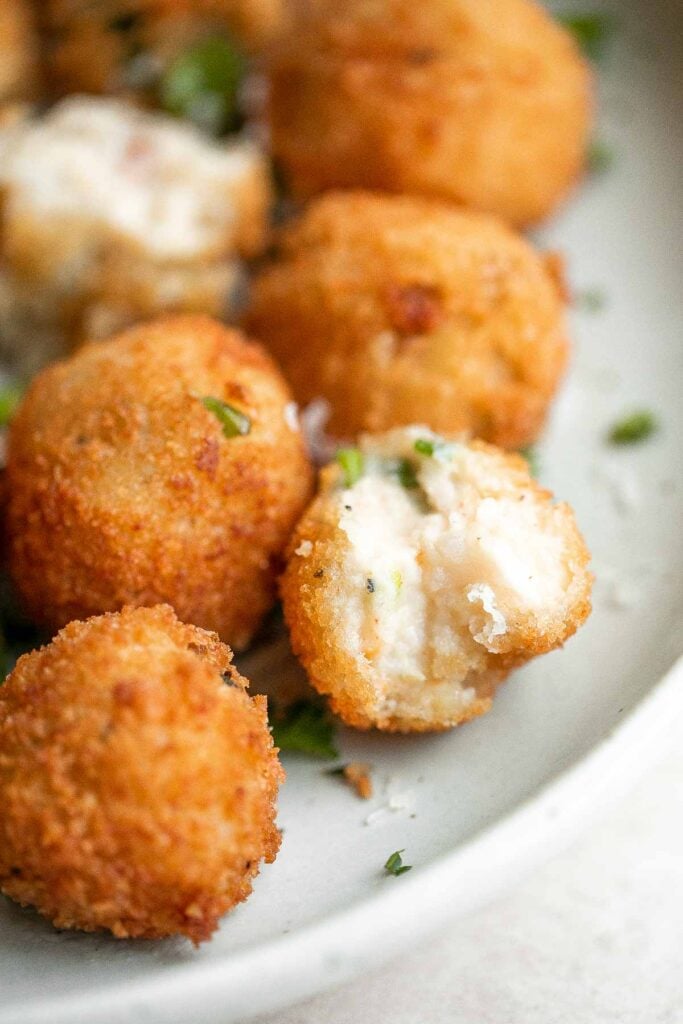 Healthy baked cauliflower nuggets are a vegetarian alternative to chicken nuggets. With parmesan panko breading, these bites are baked until crispy.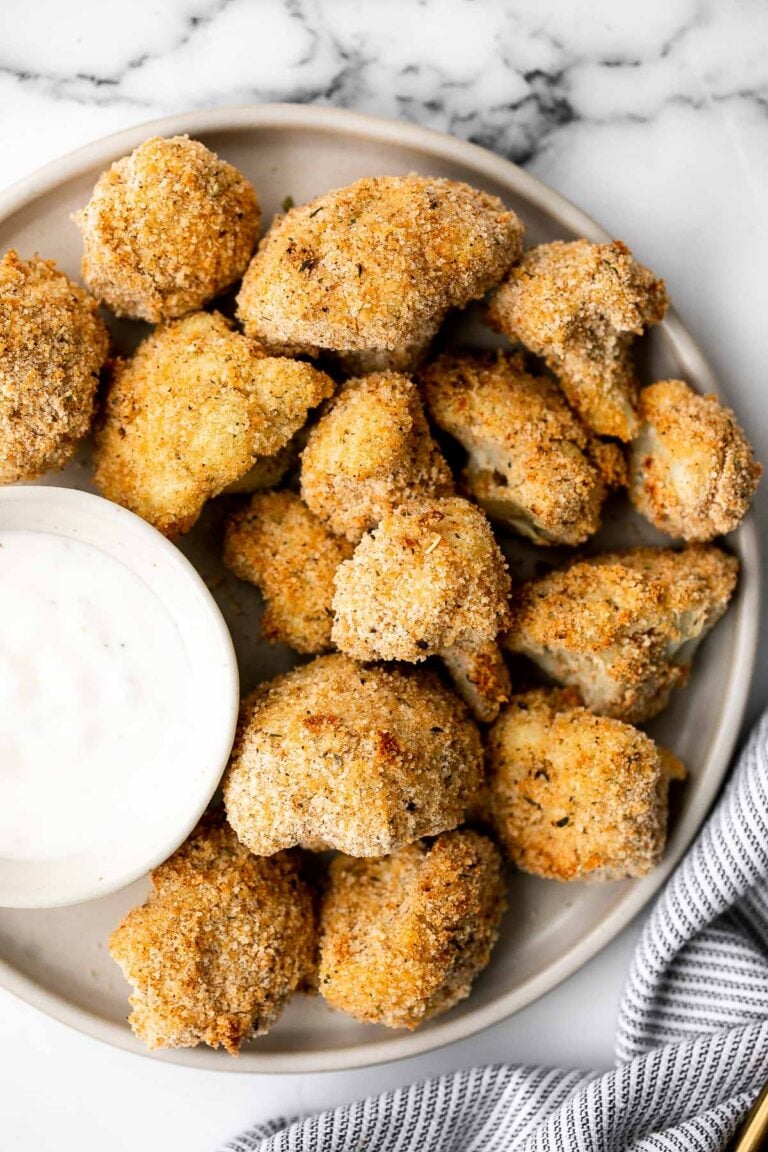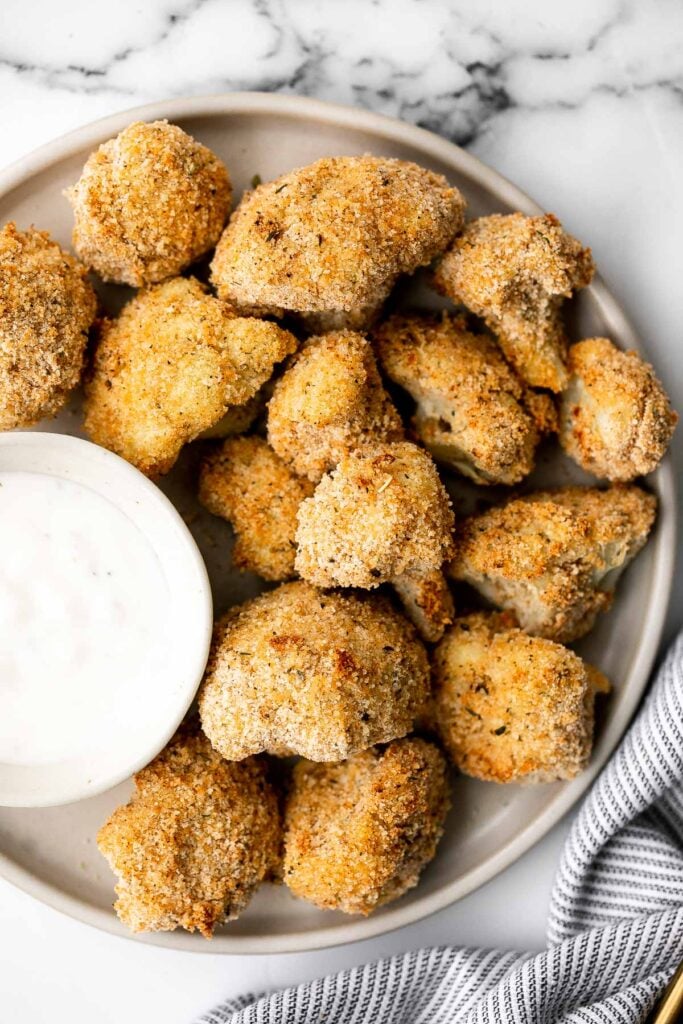 This easy and delicious 7 layer dip is the perfect dip to serve at your next party, made with layers of beans, guacamole, salsa, cheese, and more.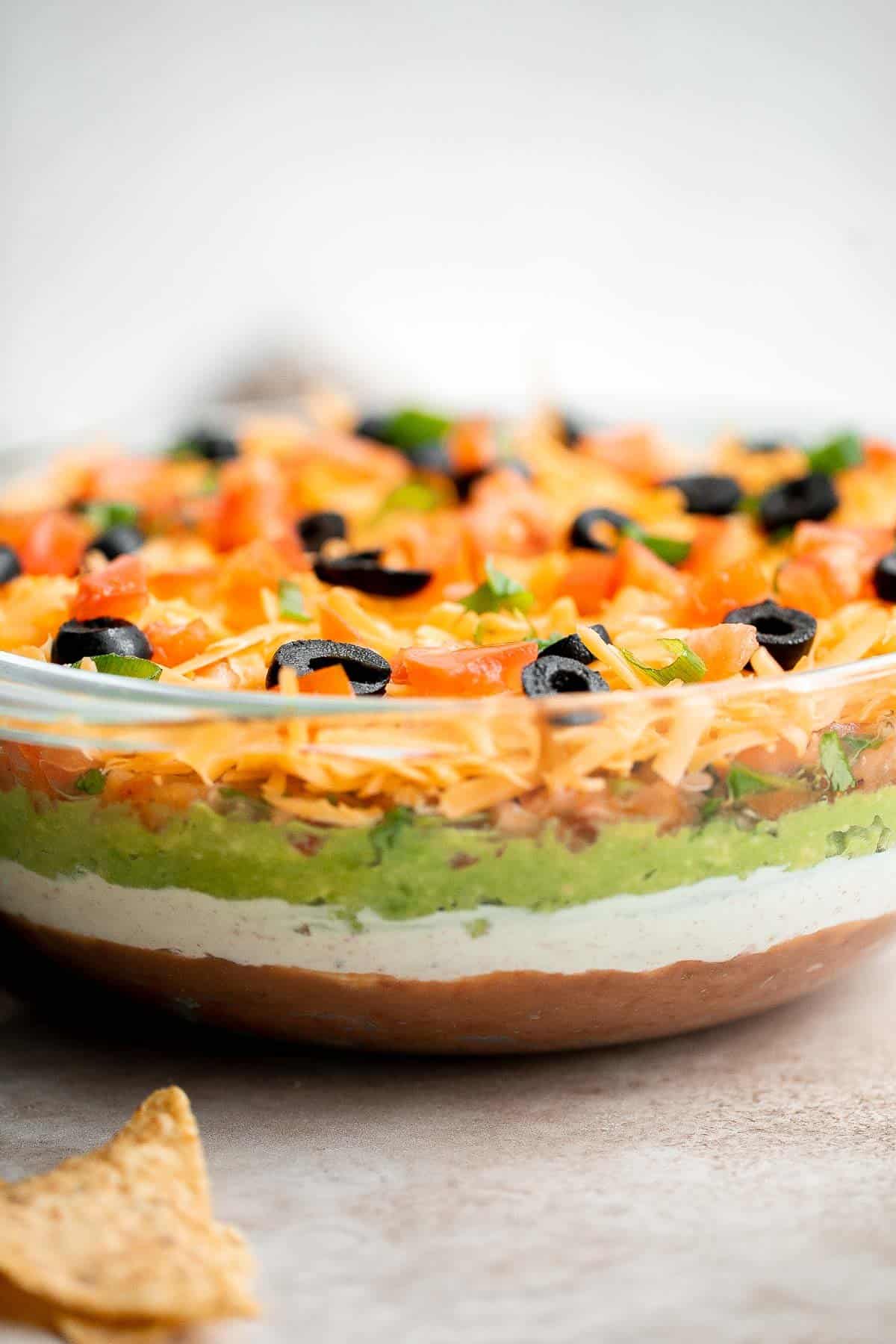 Homemade falafel are delicious, golden brown and crispy on the outside, fluffy tender and soft inside. Plus, they're vegan, loaded with plant-based protein. One of my favorite vegan finger foods!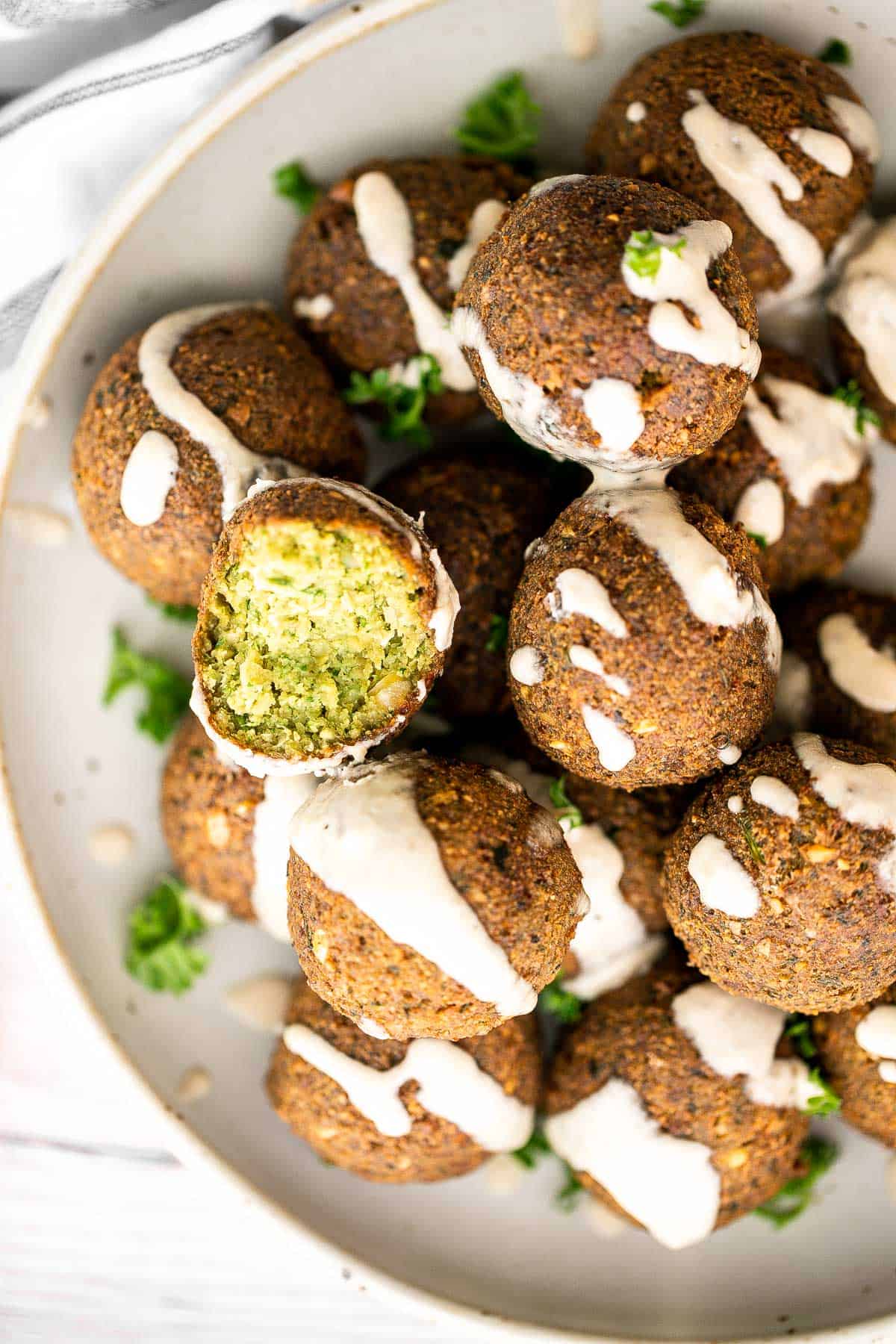 Bacon Wrapped Jalapeño Poppers
Bacon wrapped jalapeño poppers are crispy on the outside, creamy and cheesy inside, spicy, and wrapped in bacon. Easy to make in the air fryer or oven.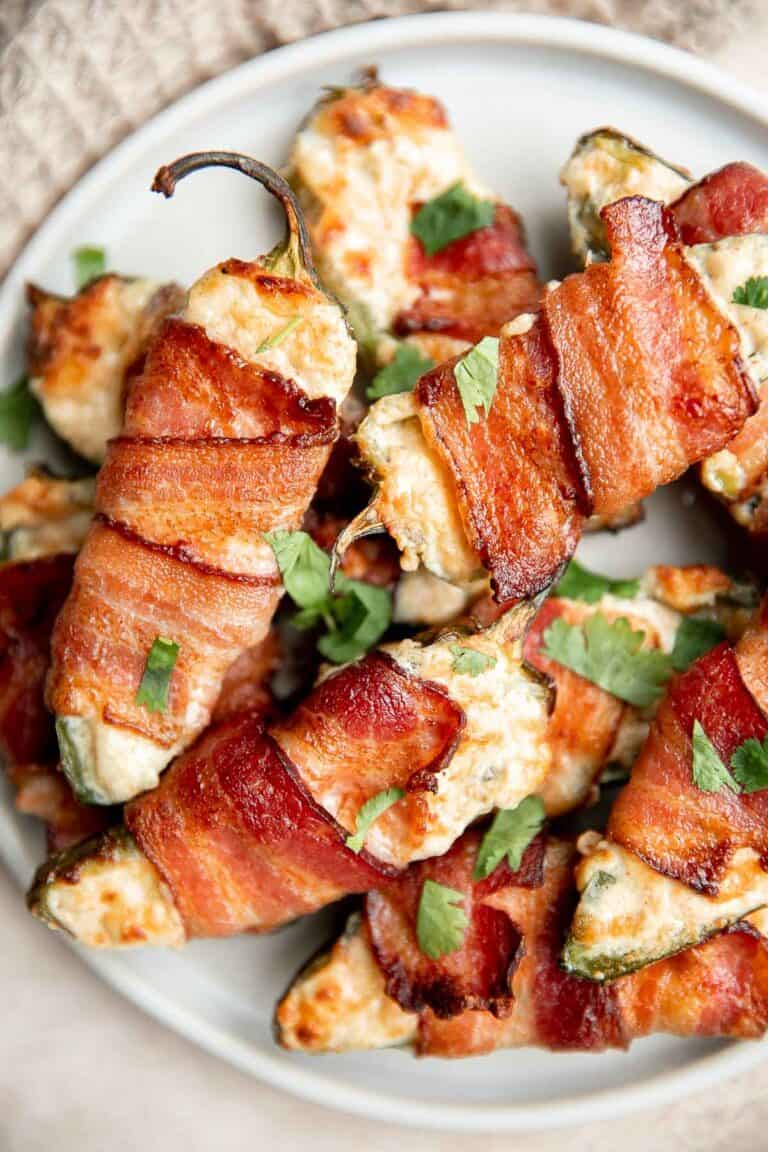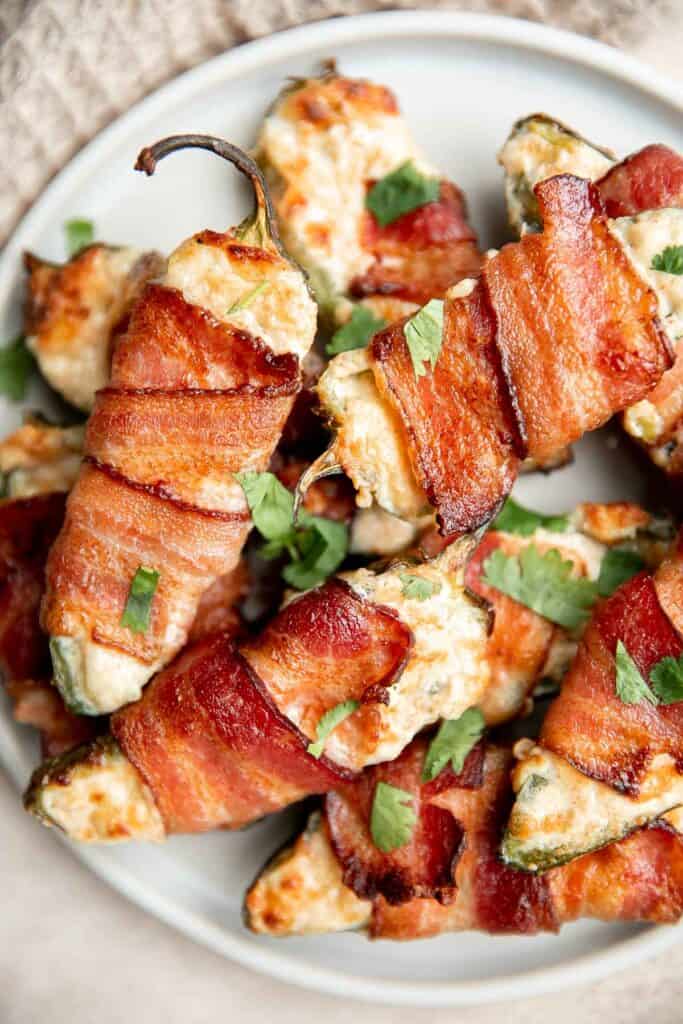 Crispy Vegetarian Spring Rolls
Better than takeout, light and crispy fried vegetarian spring rolls are packed with a tender mushroom and cabbage vegetarian filling in a crunchy skin.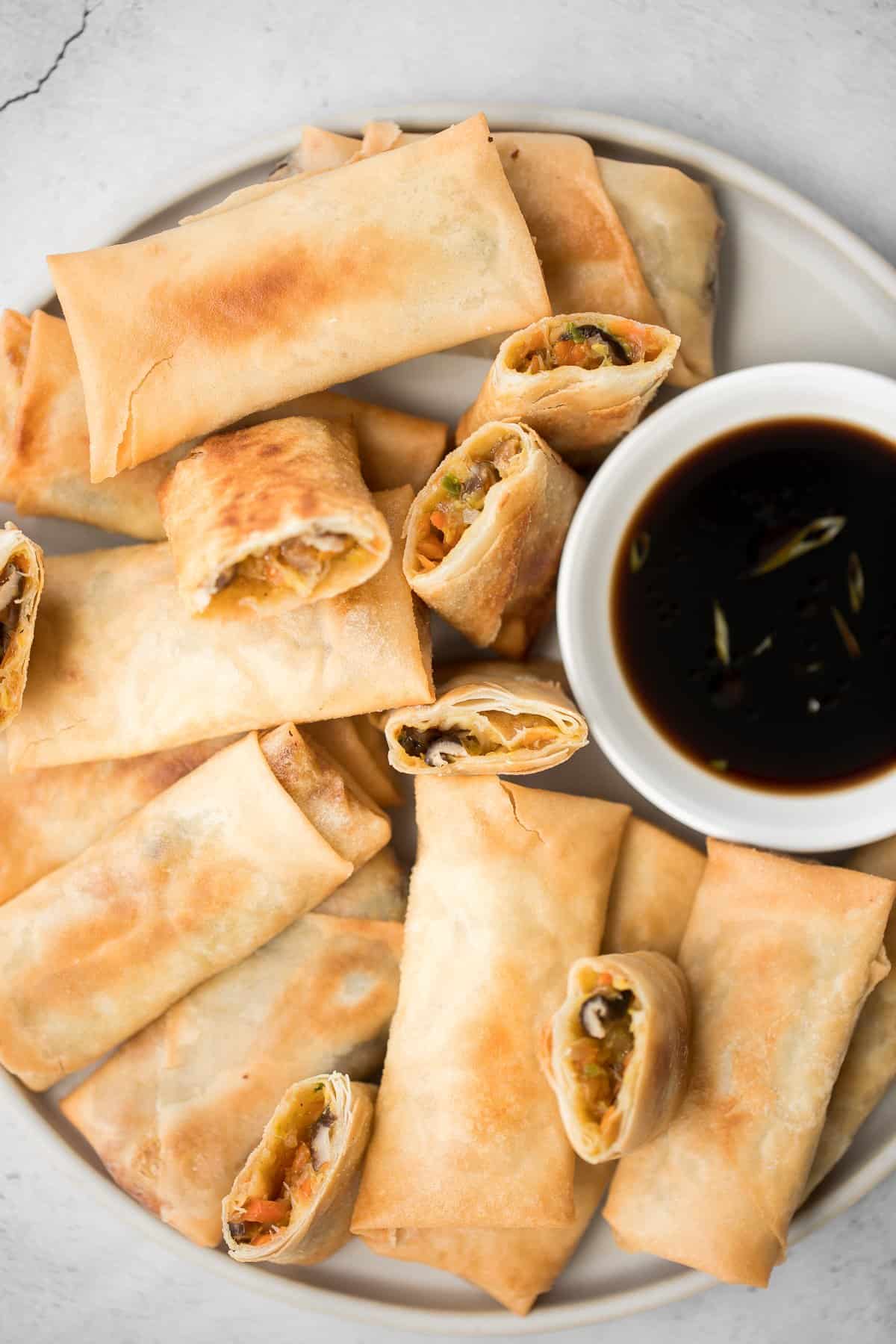 Air fryer short ribs are crispy, flavorful, and delicious. The easy marinade ensures they're tender and juicy inside, while the air fryer makes them crispy.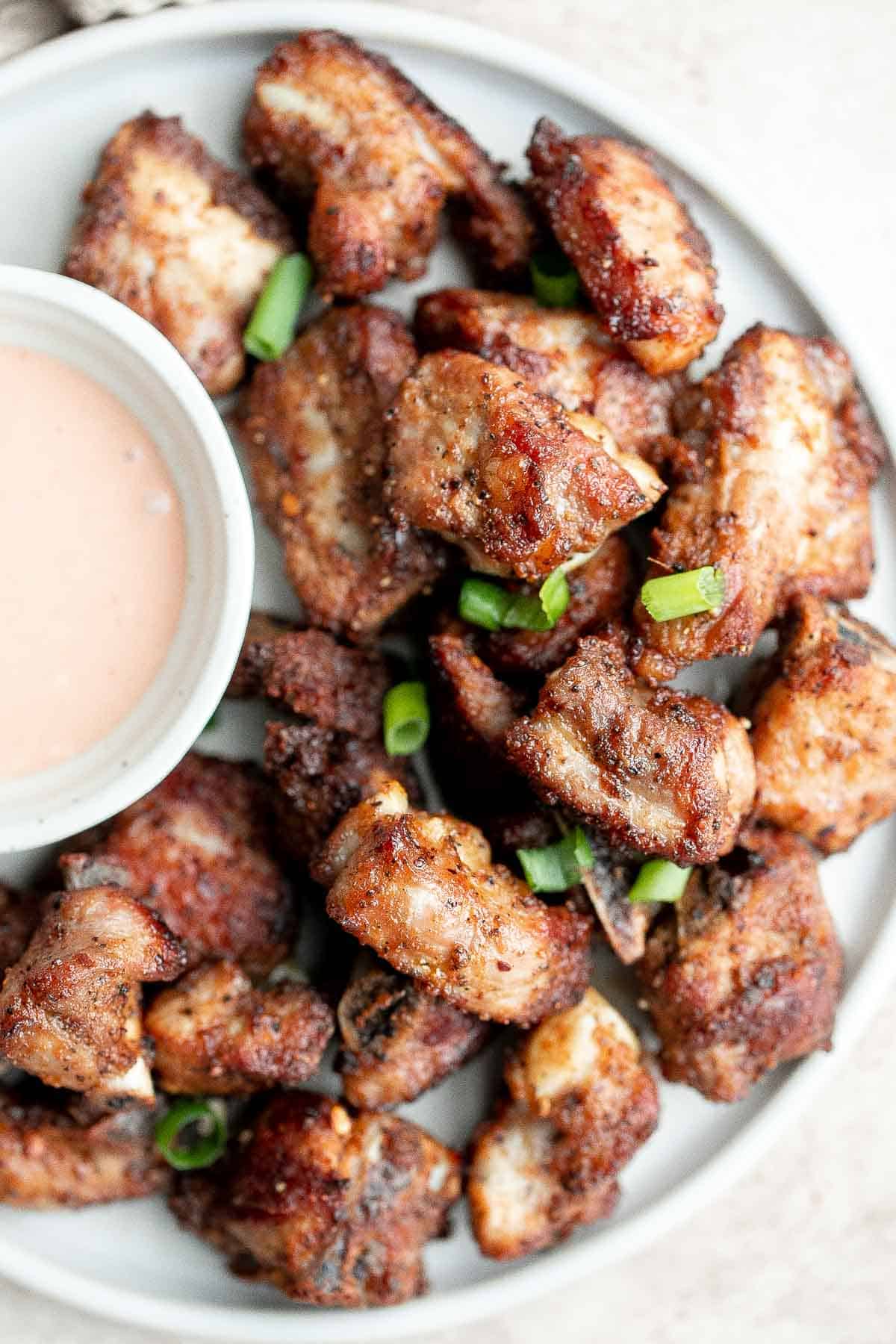 Whipped feta crostini with a herby olive topping is quick and easy snack or appetizer that is ready in less than 20 minutes — or 10 minutes if you're fast.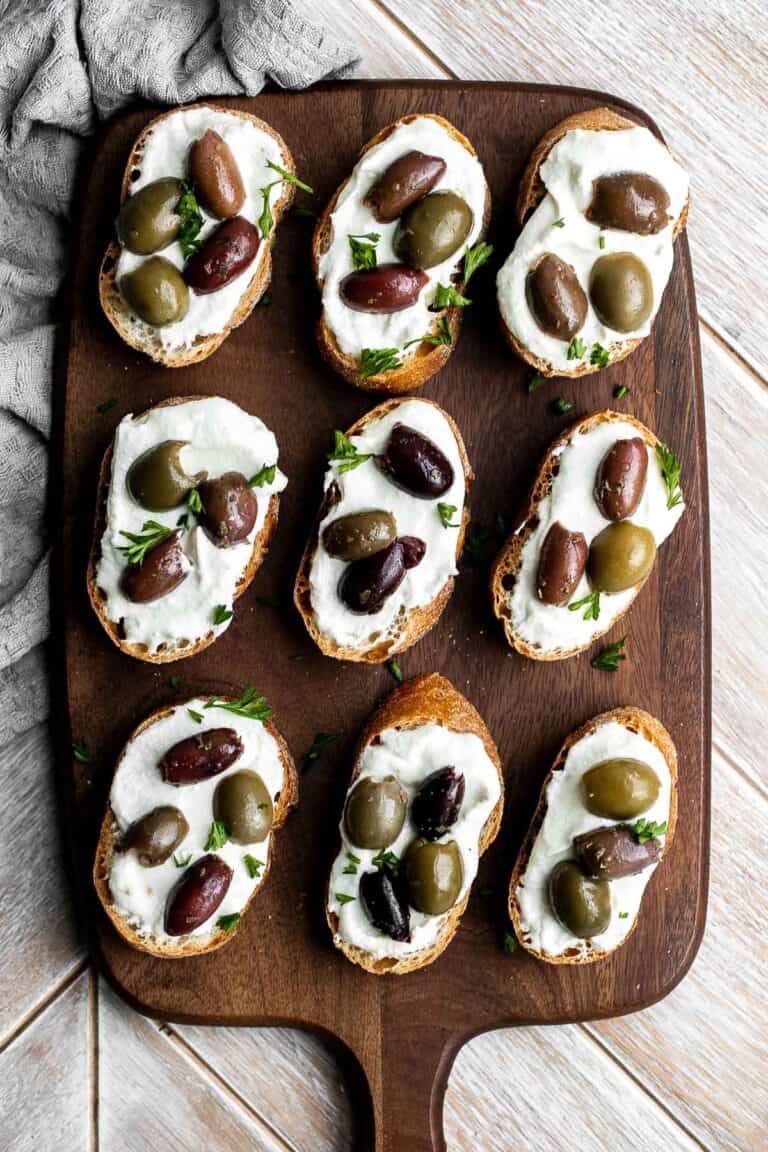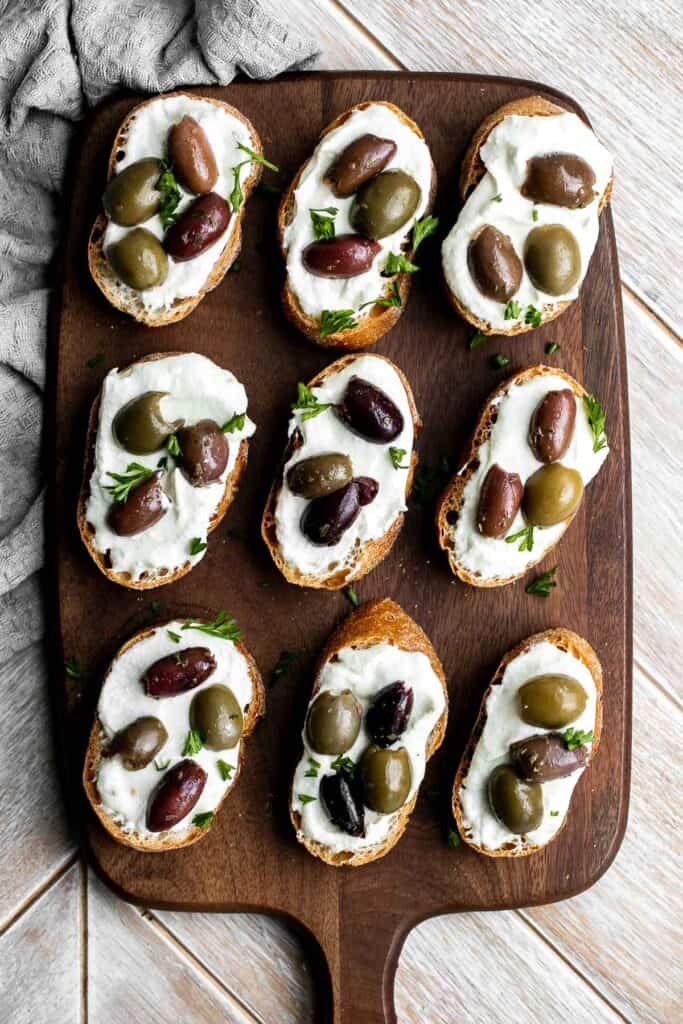 Delicious and easy guacamole is simple to make with just a few fresh ingredients in 5 minutes. This popular authentic Mexican dip is a total crowd-pleaser.
Pan-Fried Pork and Shrimp Wontons
Better than takeout pan-fried pork and shrimp wontons are so crispy outside and tender and juicy inside with a savoury pork, shrimp and vegetable filling.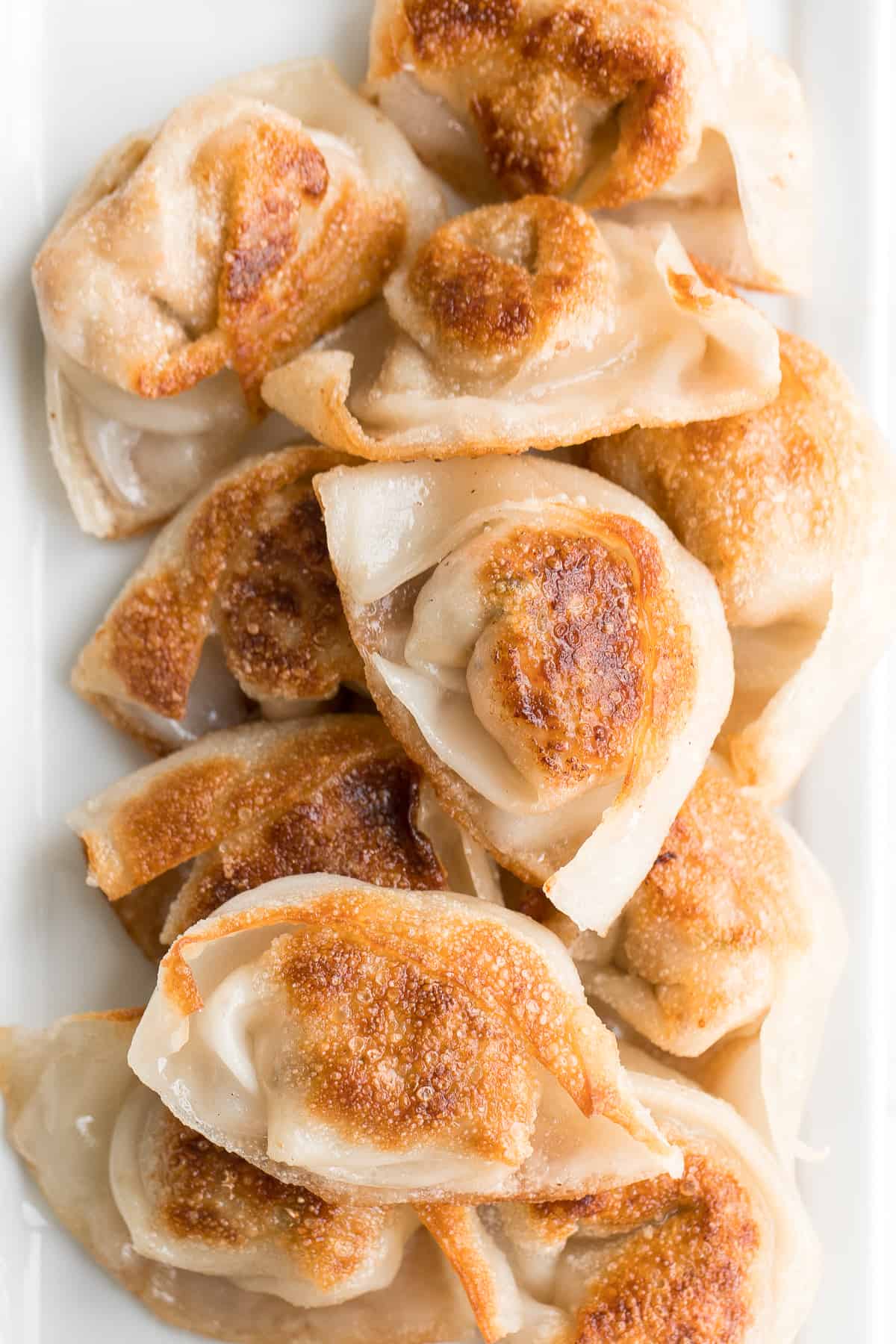 Vegetarian quesadillas are quick and easy, completely customizable, loaded with veggies and beans. Serve this kid-friendly Mexican meal for a snack, lunch, or dinner.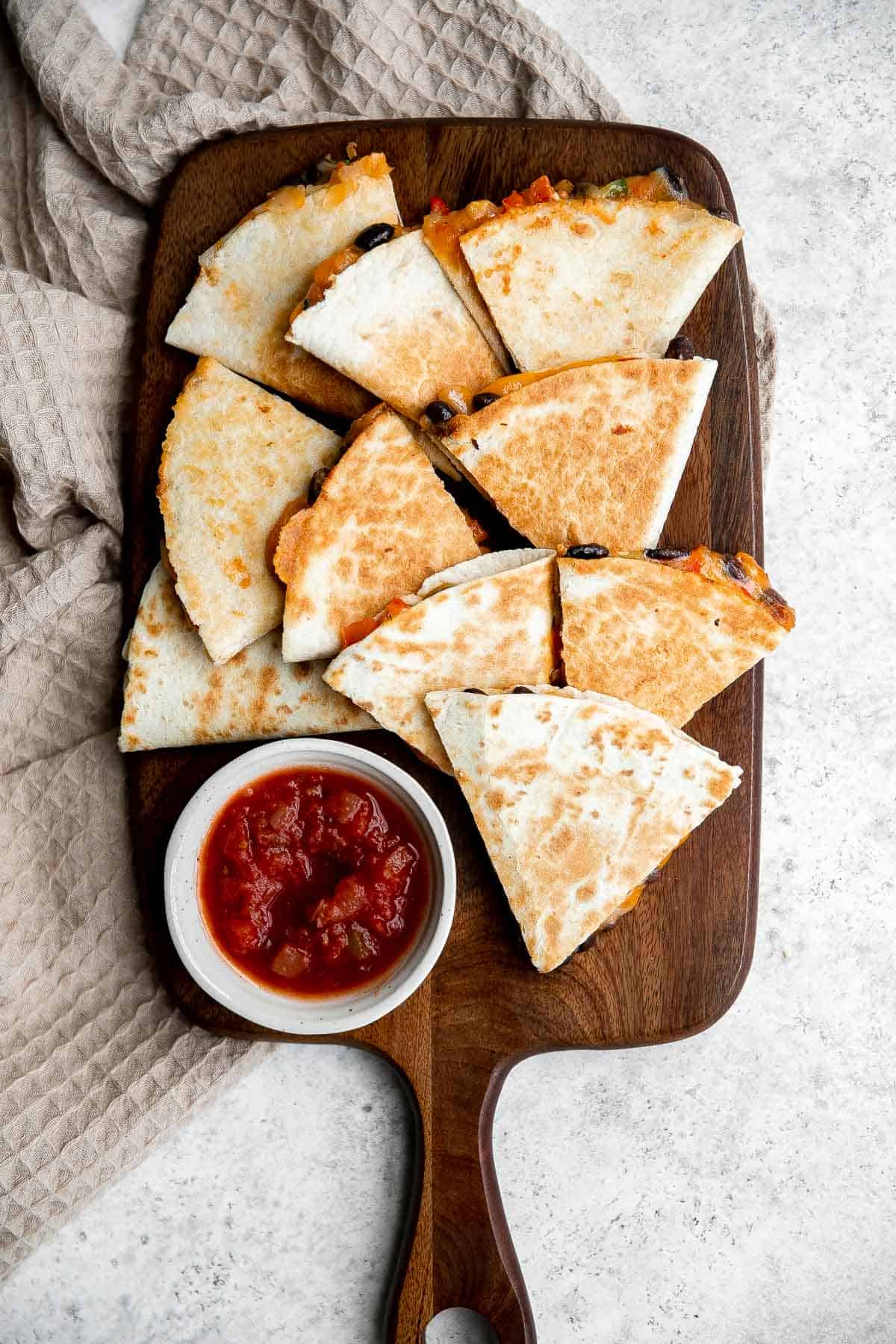 Marinated mozzarella balls is a delicious and simple yet stunning appetizer, made with fresh bocconcini soaked in olive oil, garlic, and fresh herbs.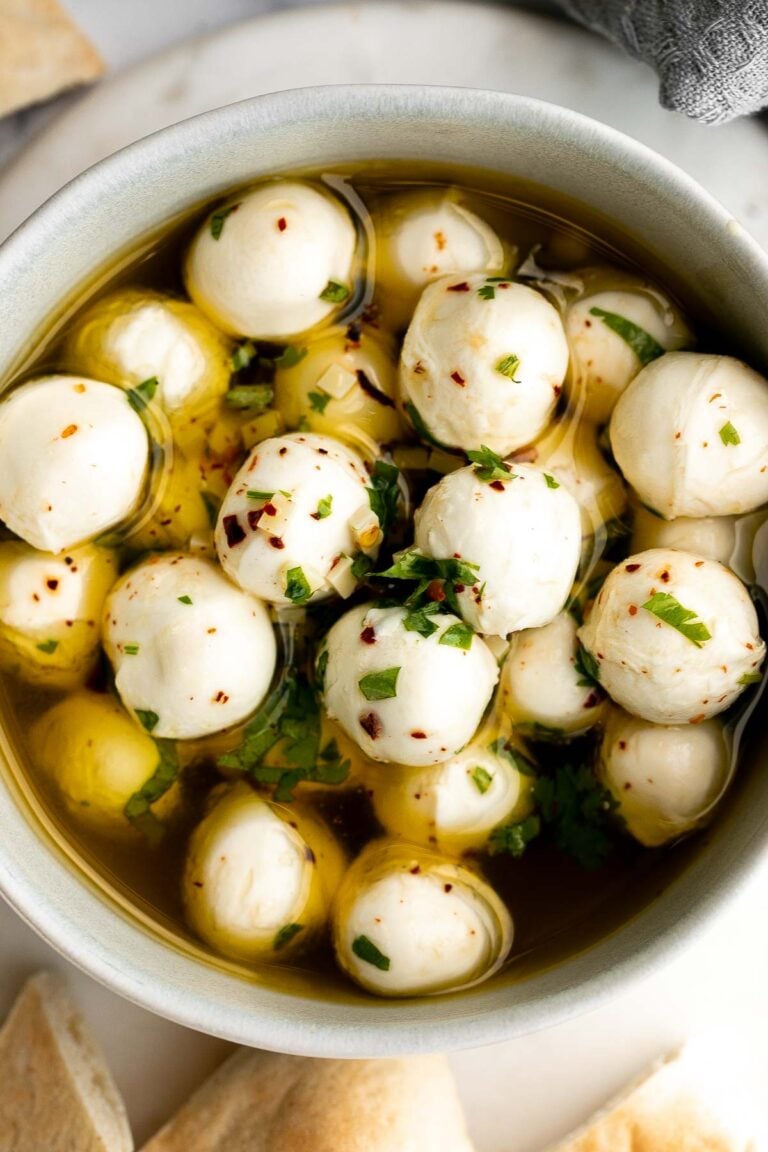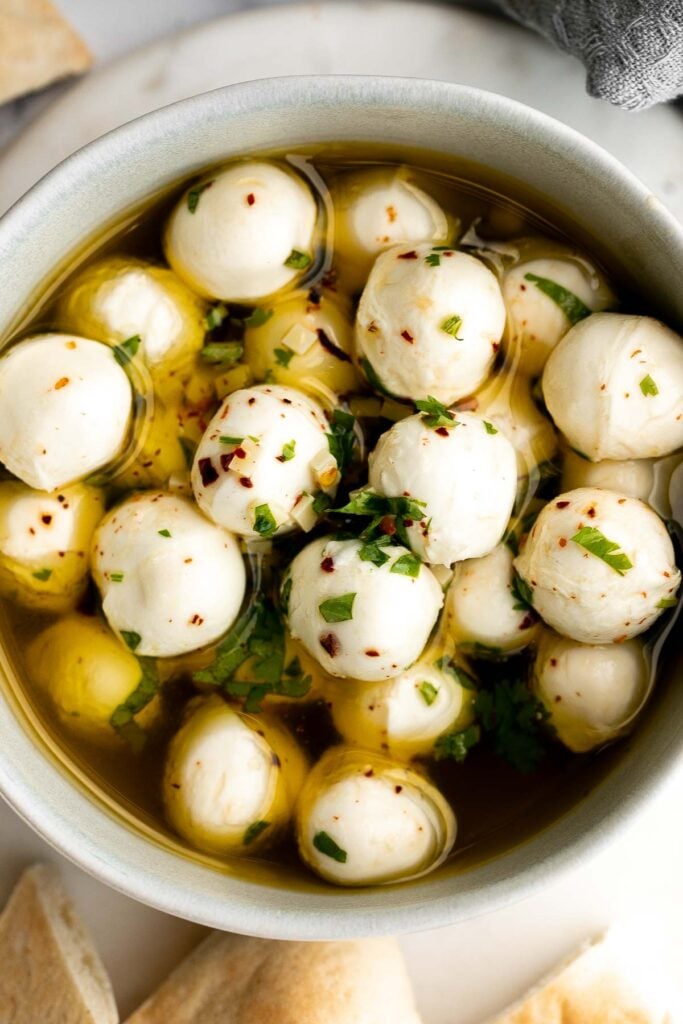 Oven-baked loaded sheet pan nachos are a crowd pleaser for an easy weeknight dinner or a crave-worthy appetizer to serve on game day.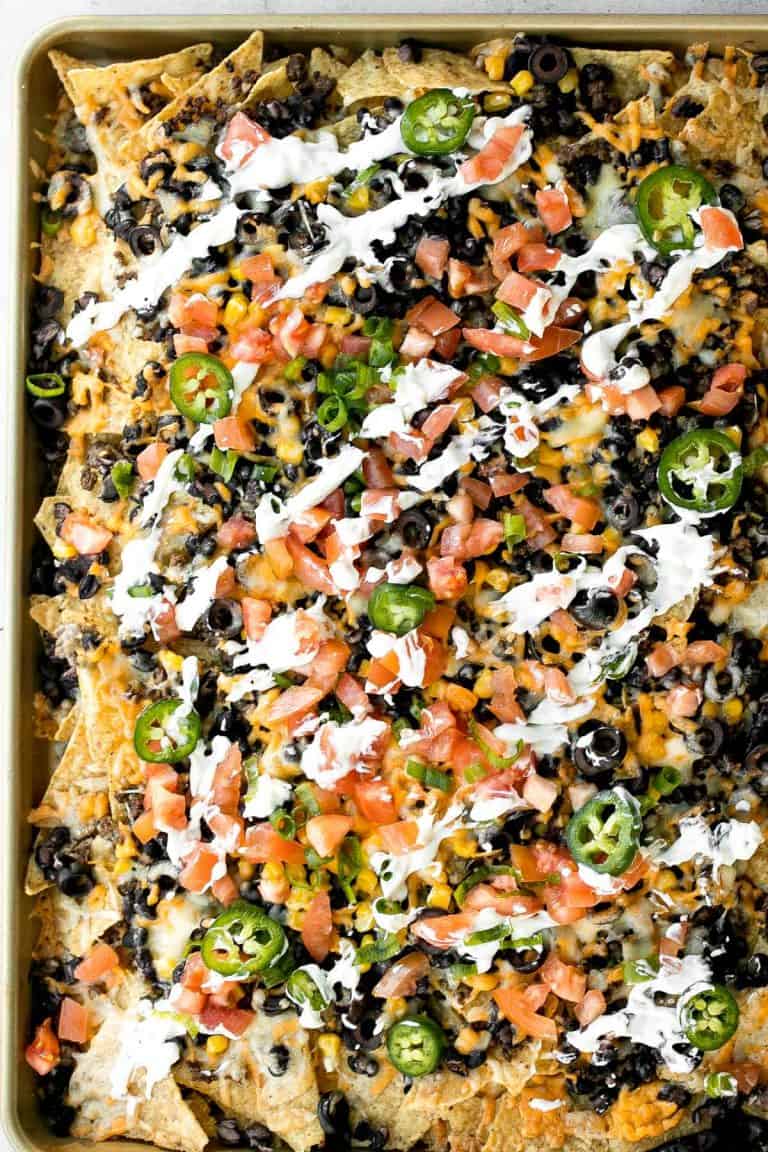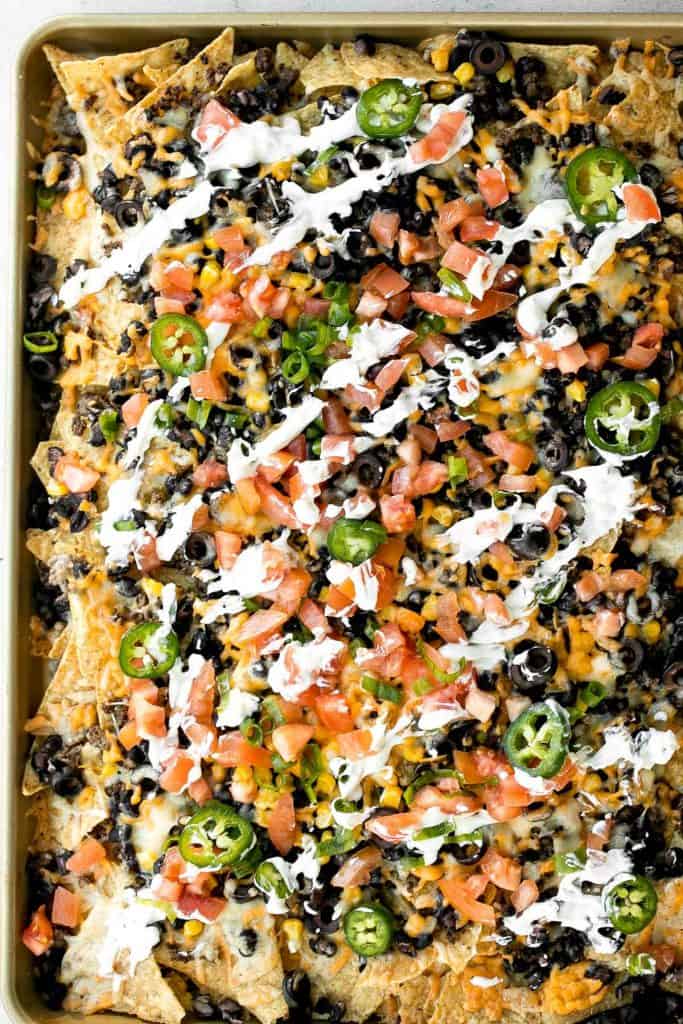 Grilled cheese roll ups are a fun twist on a classic grilled cheese that gives you a hot handheld lunch to enjoy. They're kid-friendly and easy to make.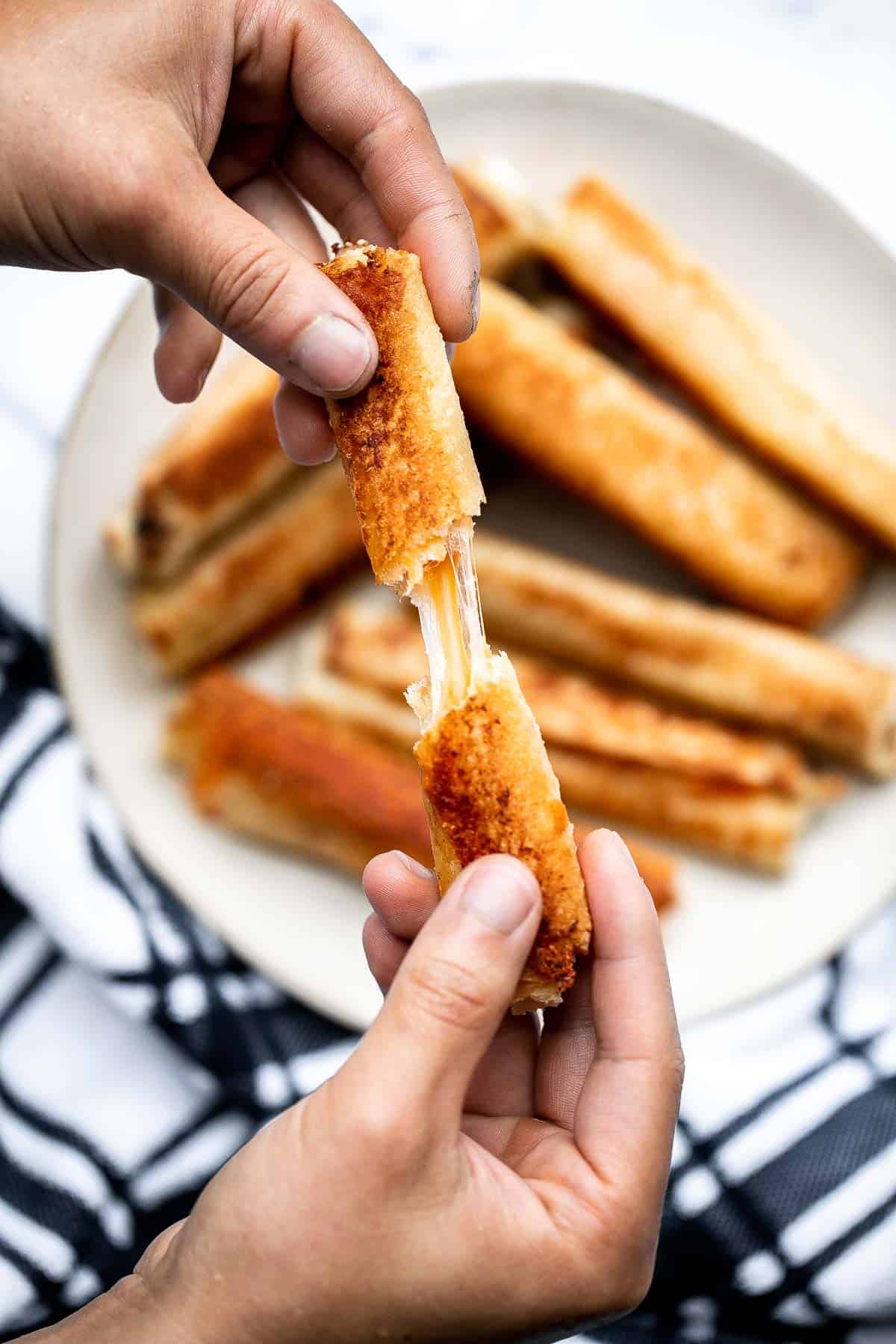 Smooth creamy roasted red pepper hummus is a delicious, flavourful, vegan + gluten-free dip. This healthy appetizer is easy to make with a few ingredients.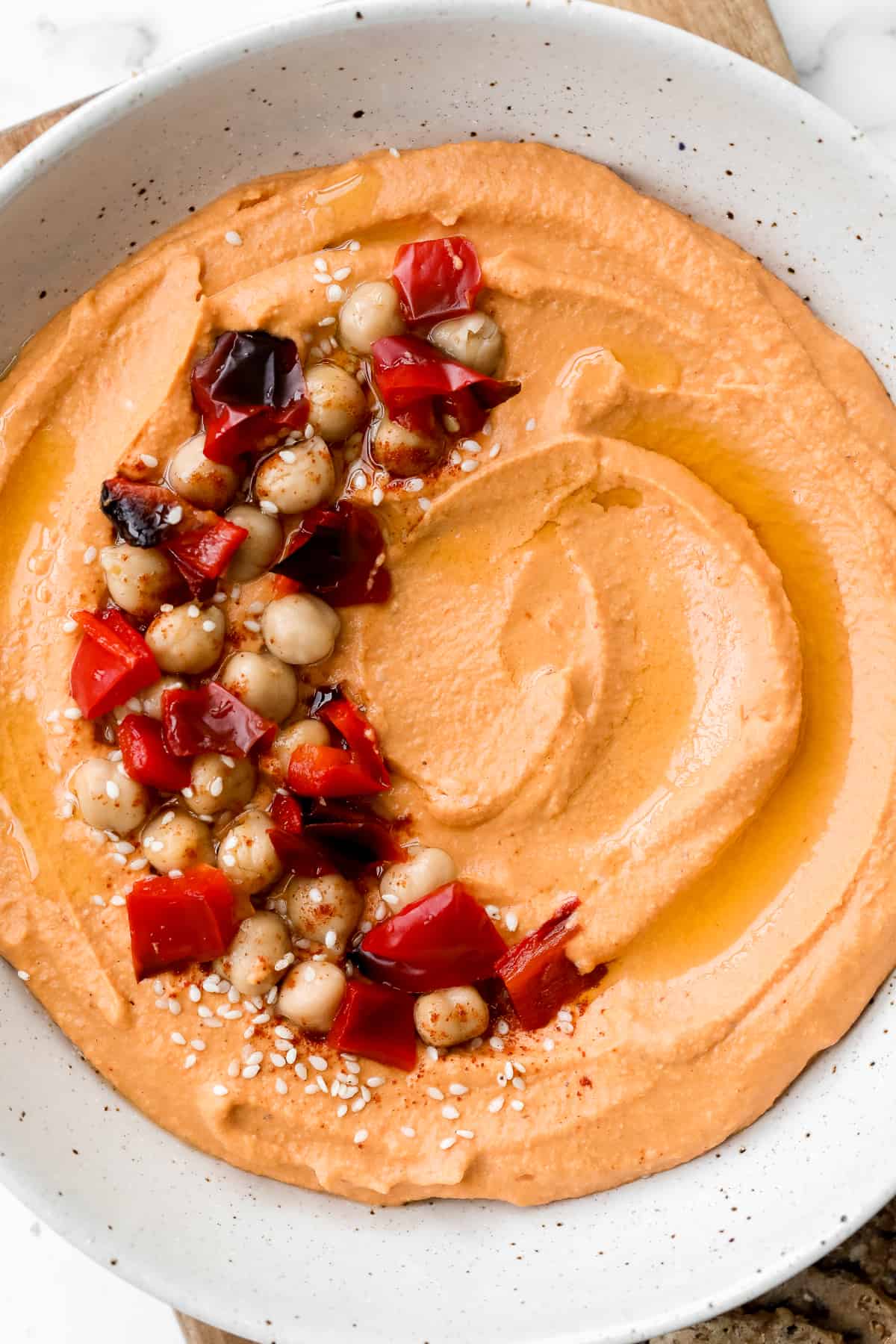 Asparagus tart with Gruyère cheese, a balsamic glaze, and flaky puff pastry, is a flavourful and delicious addition to brunch this spring season.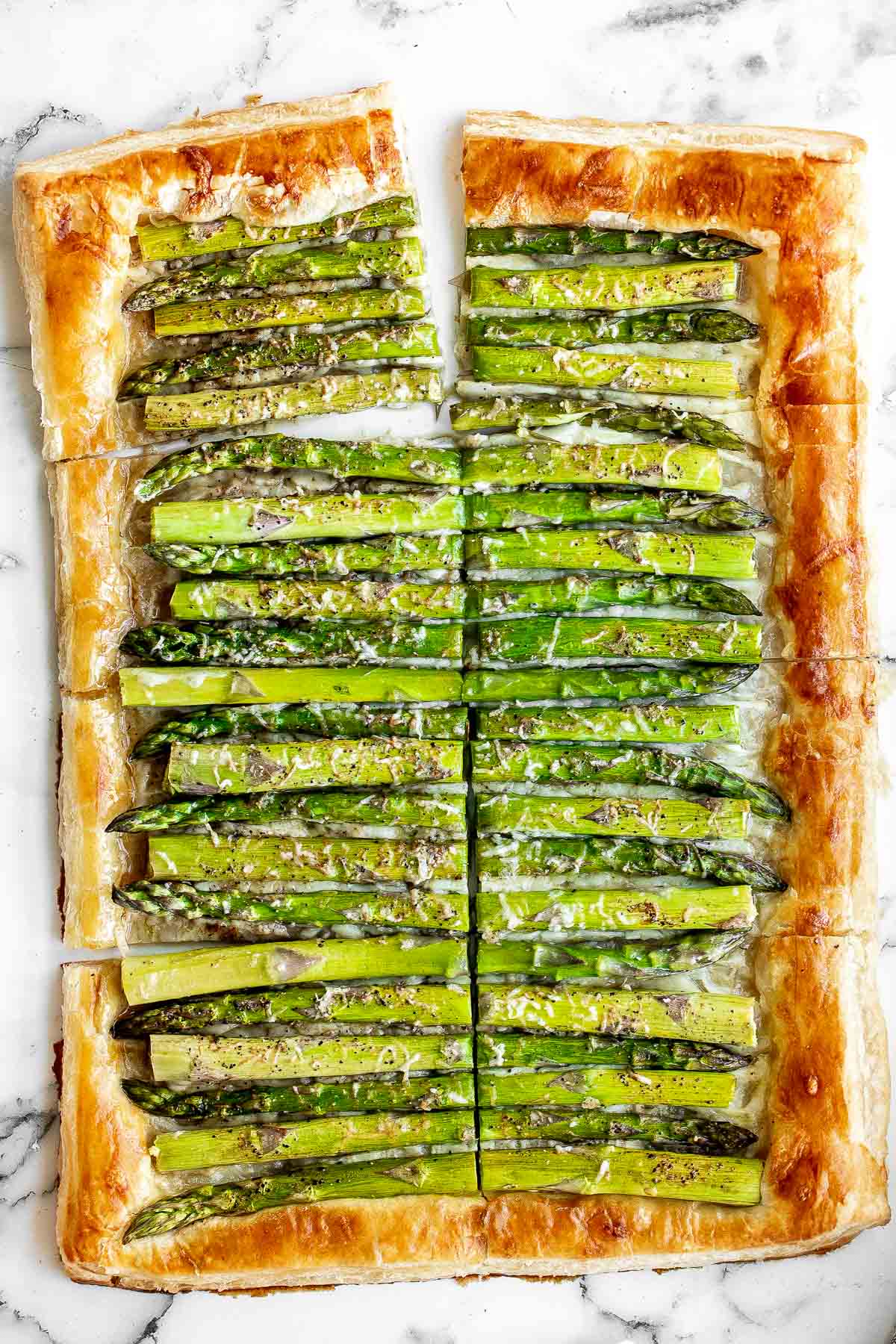 Air fryer cauliflower bites have a crispy breaded coating outside, yet tender and light inside. They are a bite-sized, flavorful, easy to make, and healthy finger food.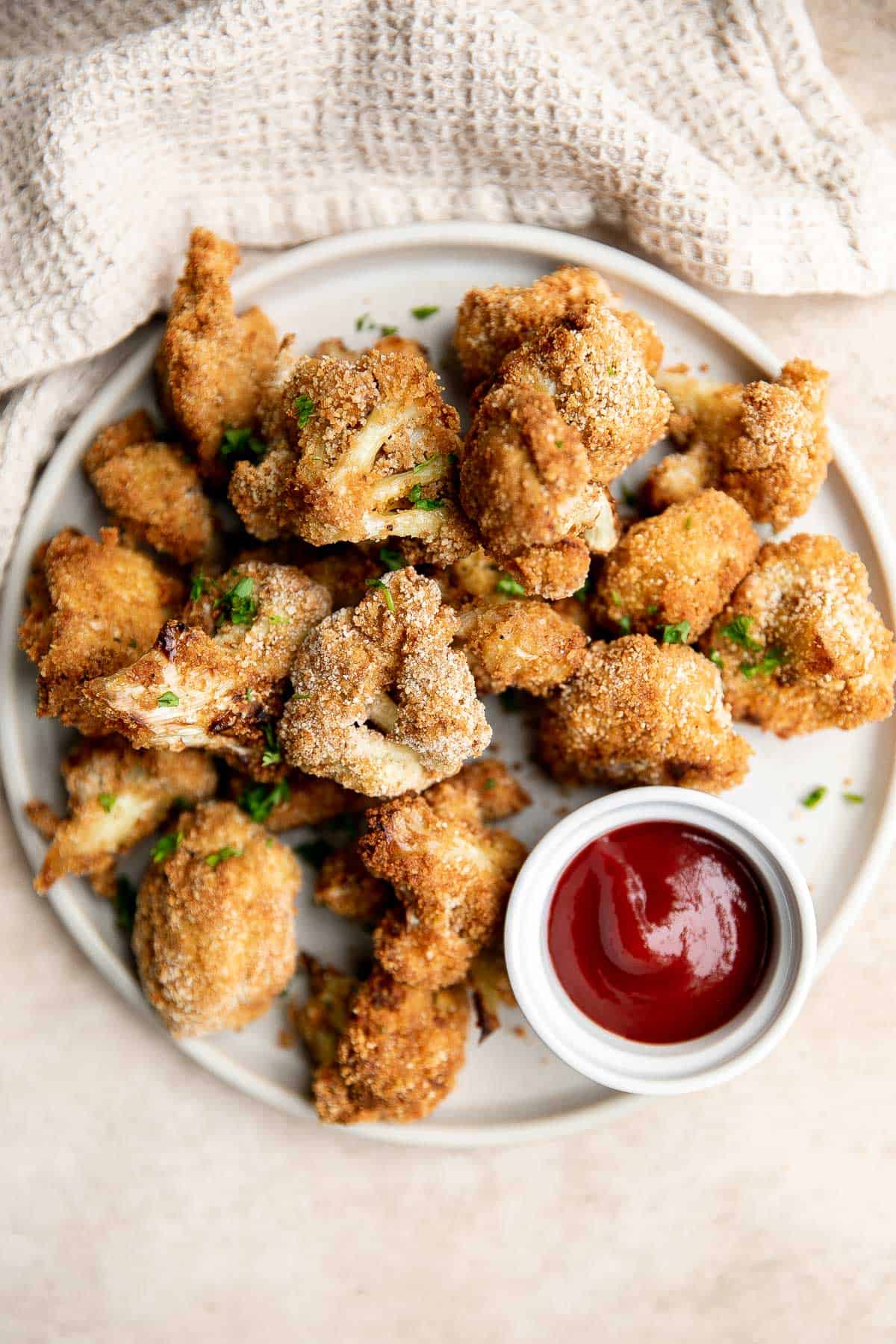 Bacon wrapped chicken bites are one of the best appys ever — well seasoned tender juicy chicken is wrapped in bacon and oven-baked to crisp perfection.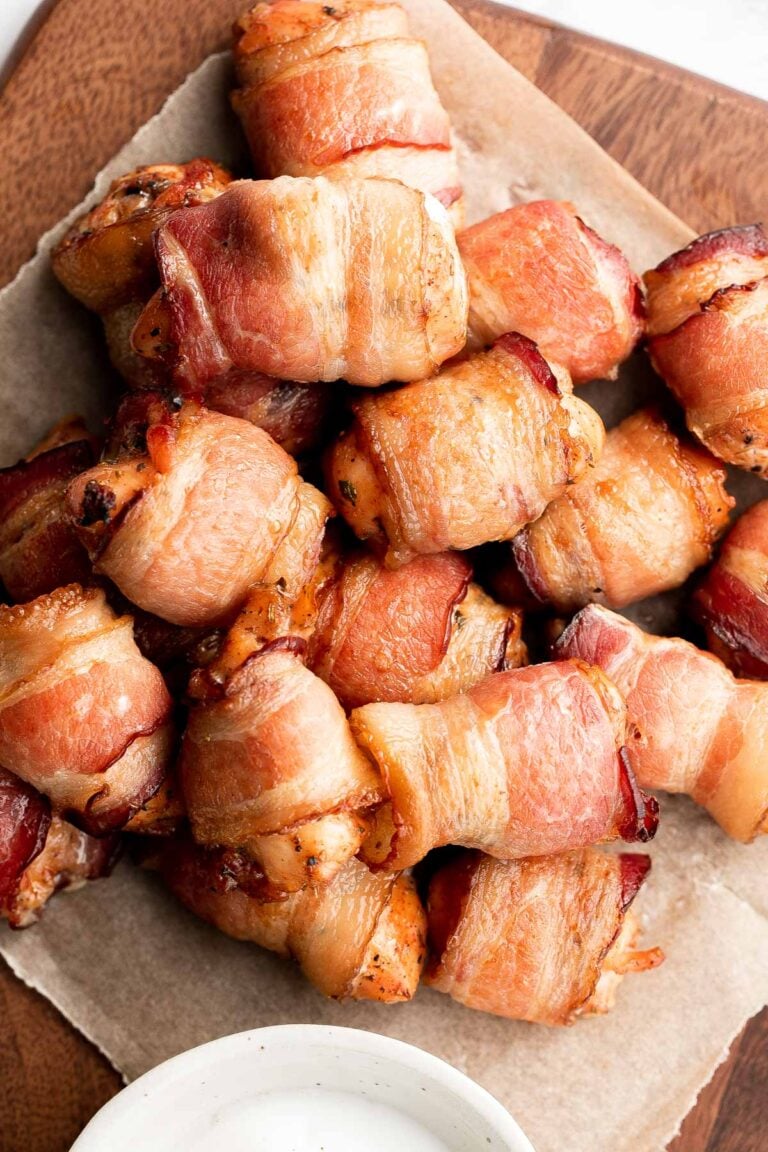 Better than takeout, shrimp egg rolls are a delicious, flavourful and easy appetizer to make. They can be deep fried, baked or air fried.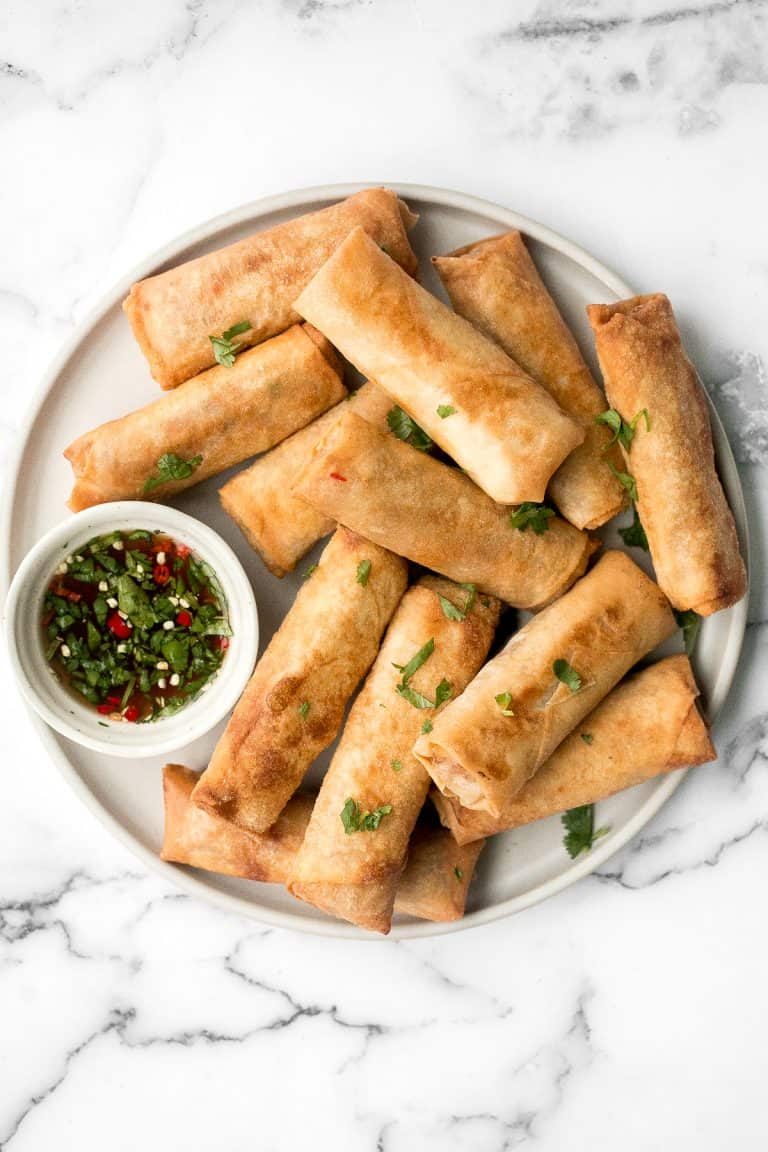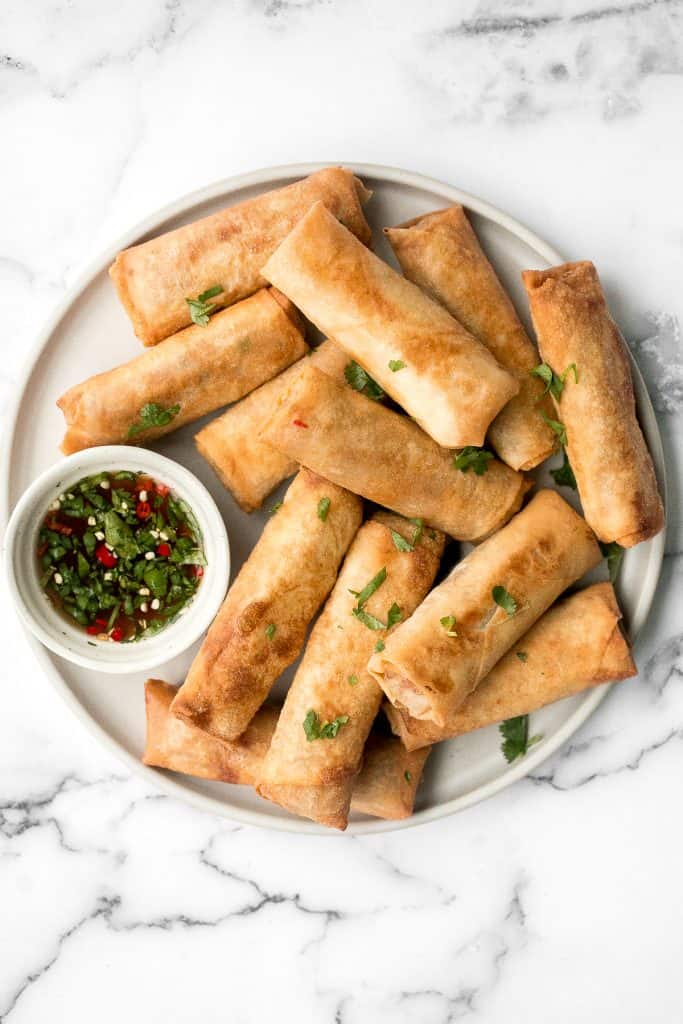 This baked spinach artichoke dip is quick, easy, creamy, flavorful, and delicious. This warm dip is baked in the oven and served with bread or crackers.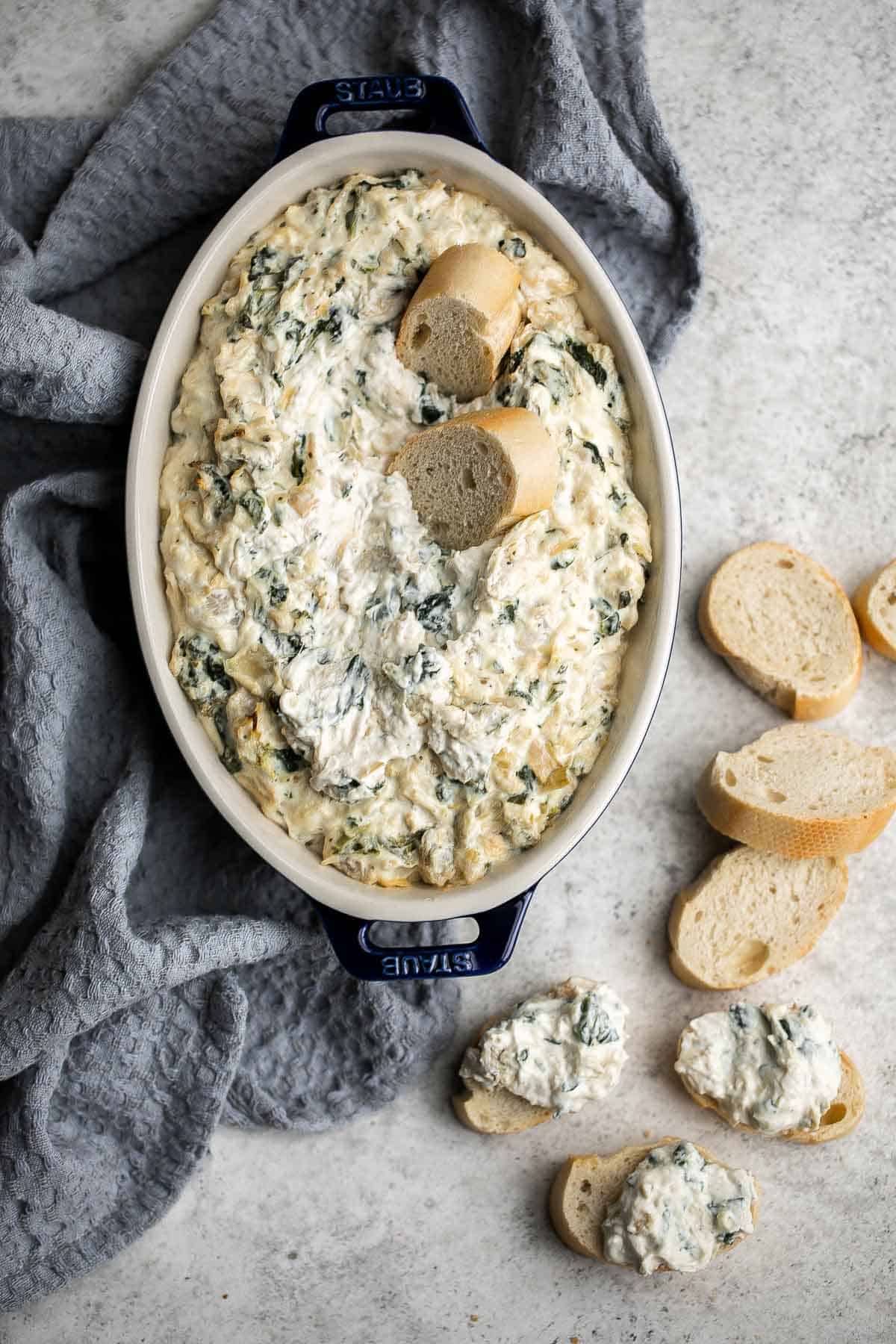 Soft garlic breadsticks are fluffy, airy, buttery, and delicious. They're an easy recipe that is perfect for beginners at baking bread.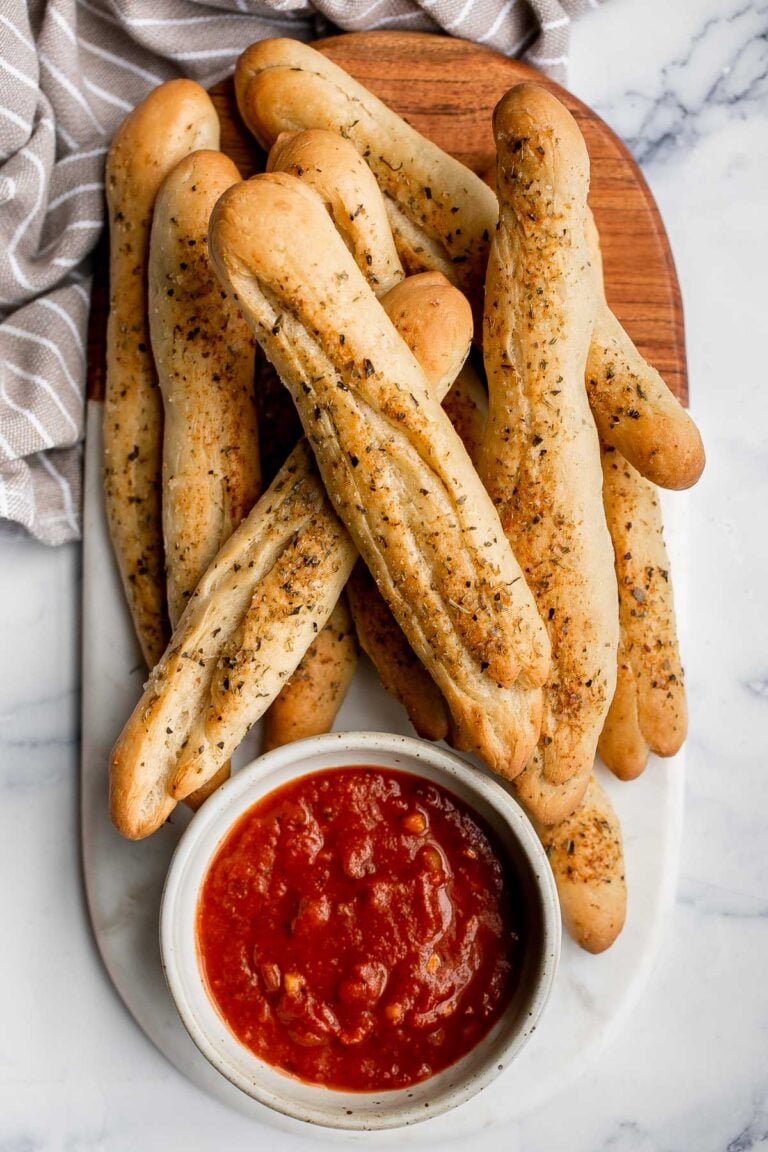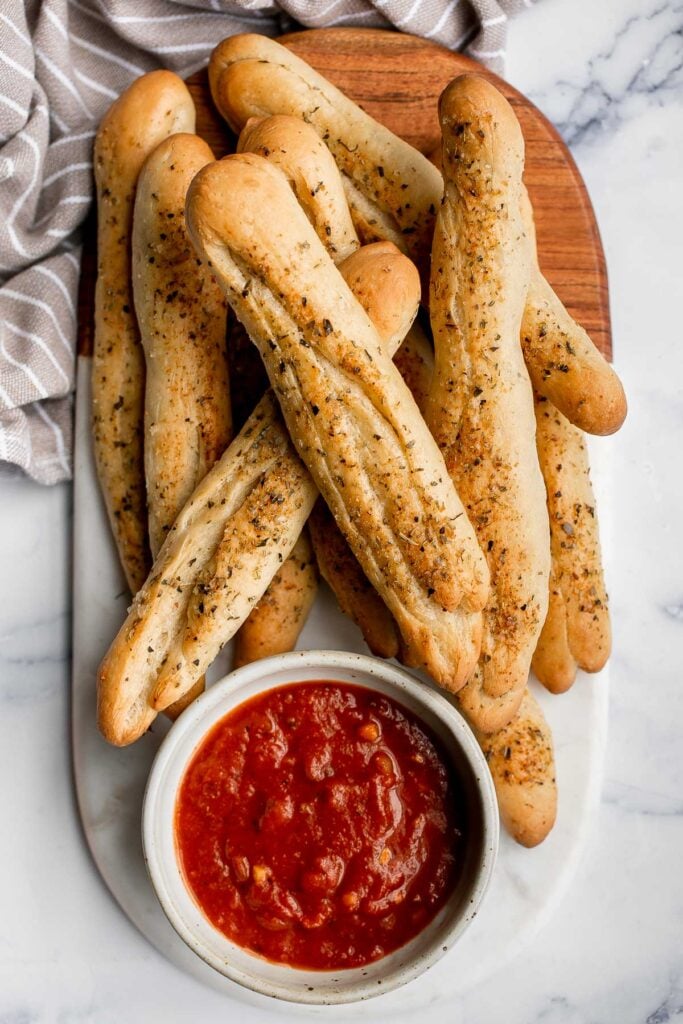 Pizza crescent rolls are a delicious, cheesy, easy appetizer ready in under 30 minutes — the perfect last minute bite, lunch or dinner, or party food.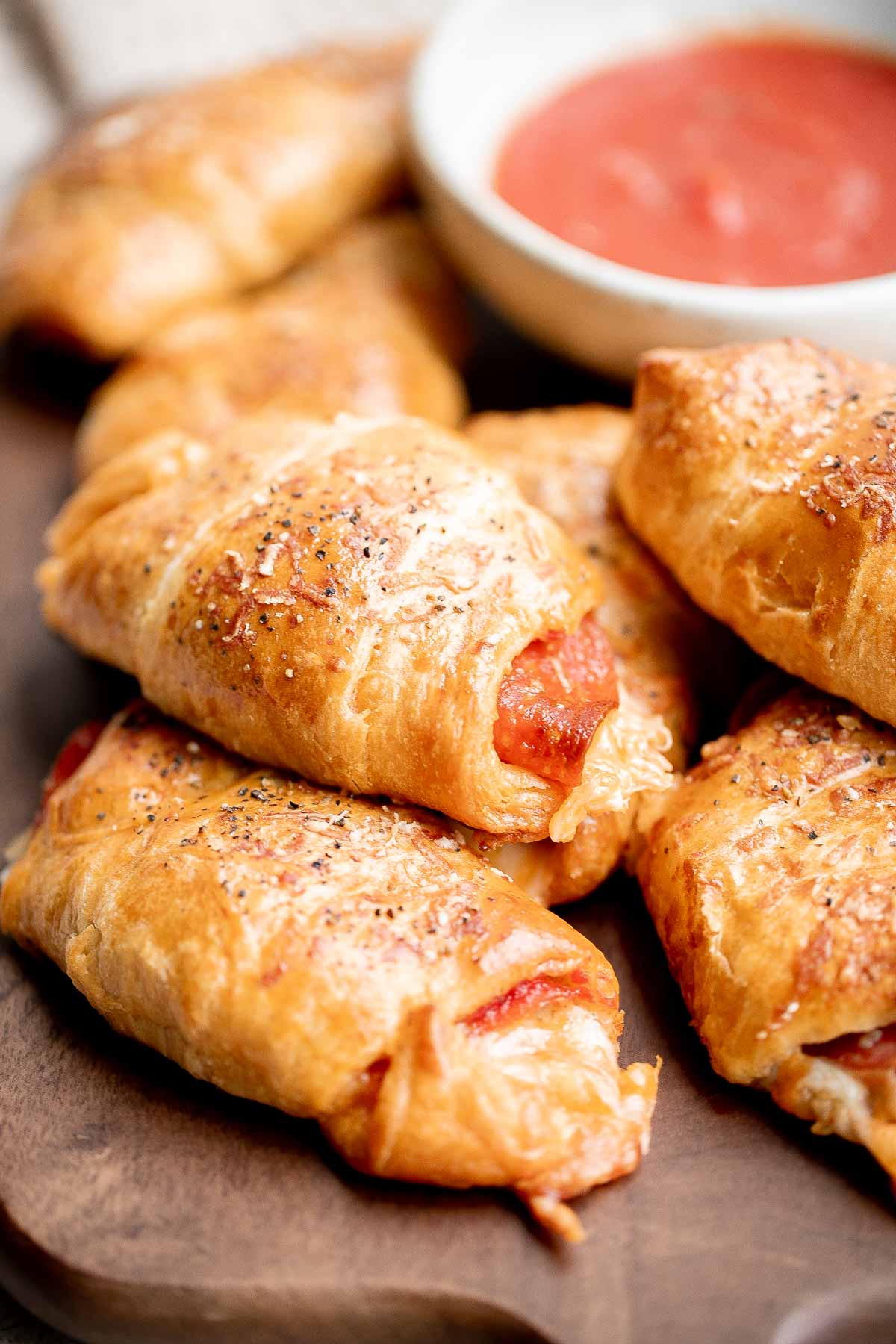 This homemade veggie tray is a quick easy healthy snack or appetizer to make for your next party, with a variety of colorful vegetables and delicious dips.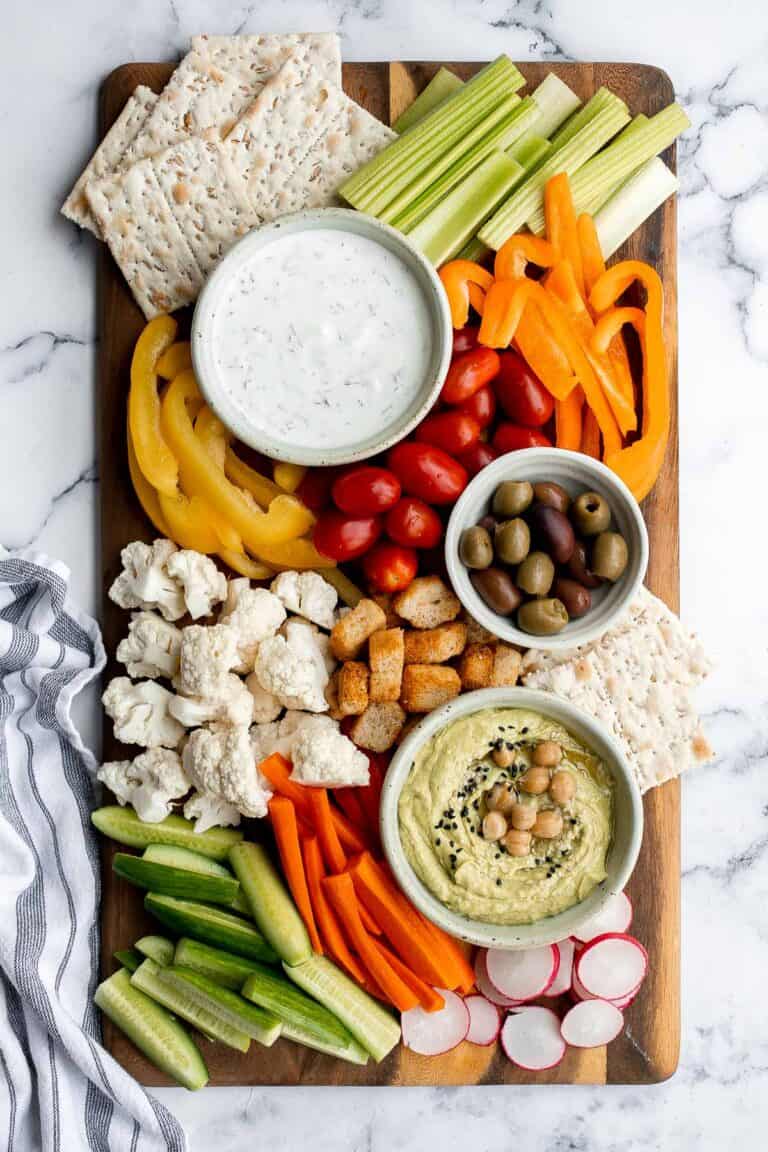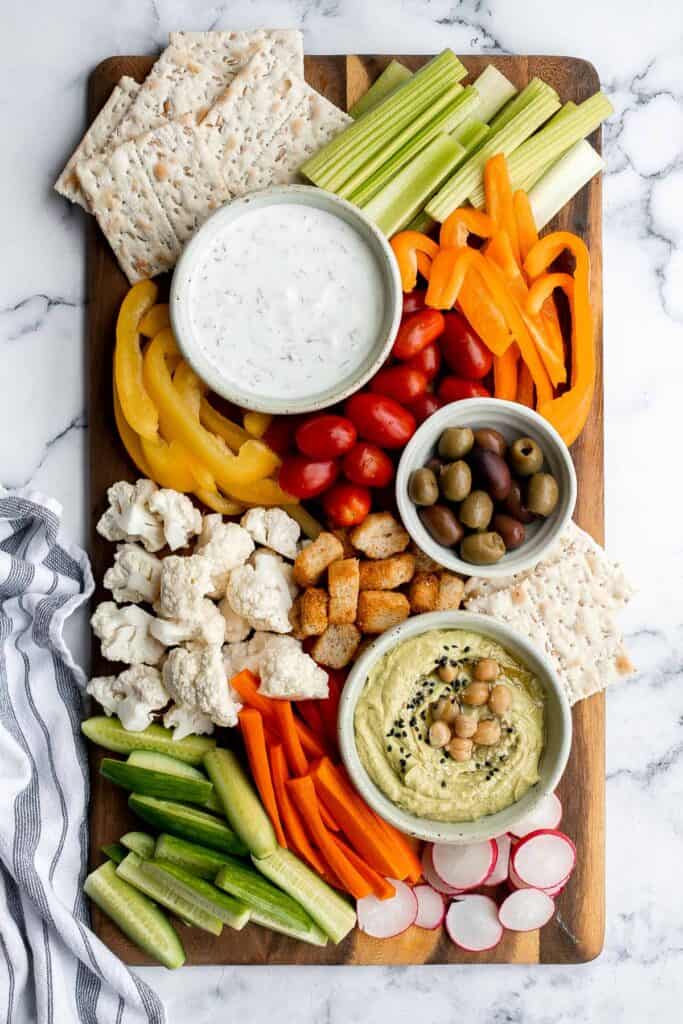 Olive tapenade is a delicious, flavorful, easy dip that comes together in minutes, made with the perfect combination of sharp, tangy, salty, and savory.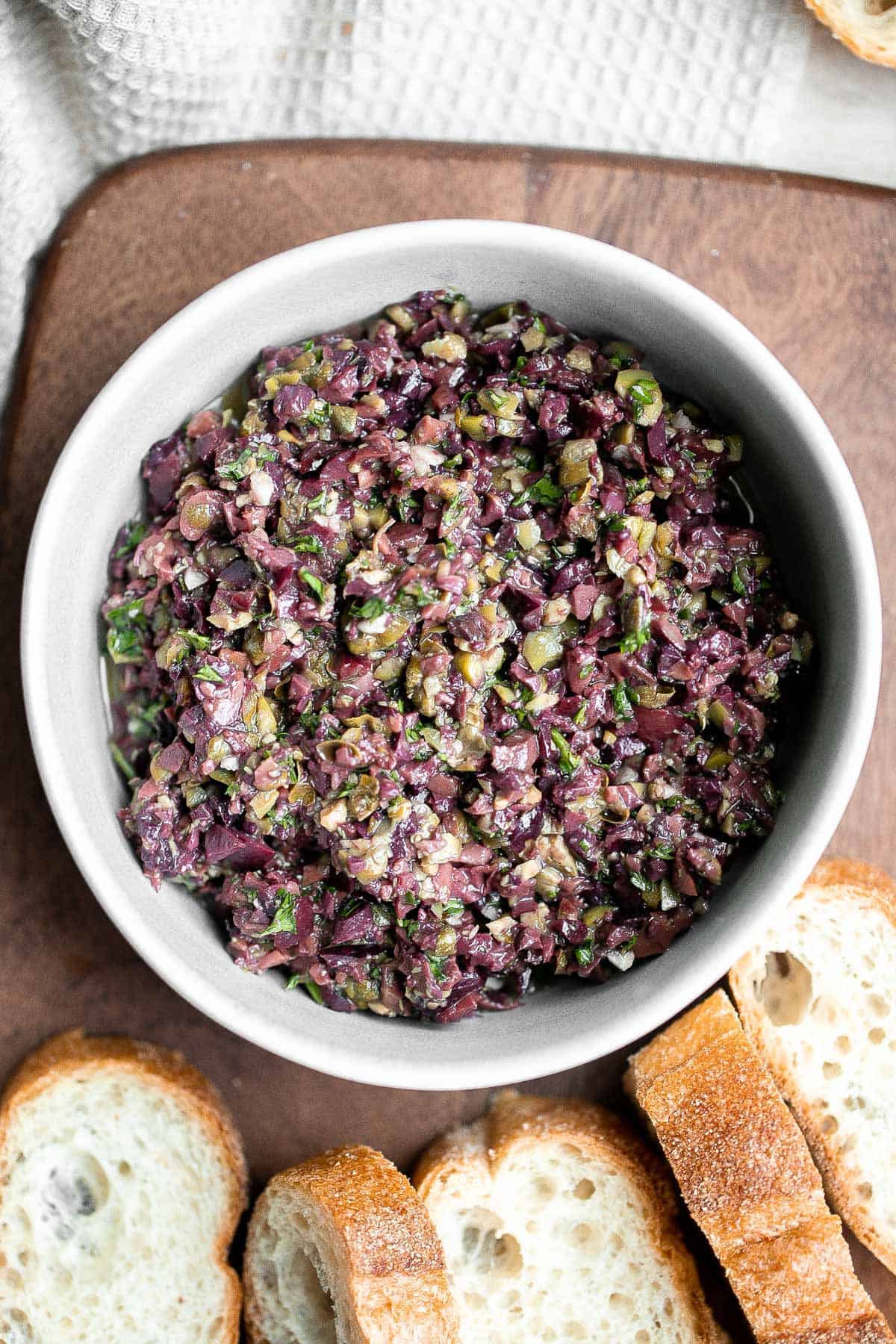 Crispy baked coconut shrimp is a delicious appetizer that is easy to make in 30 minutes. They are more flavourful, tastier and healthier than takeout. One of my favorite finger foods!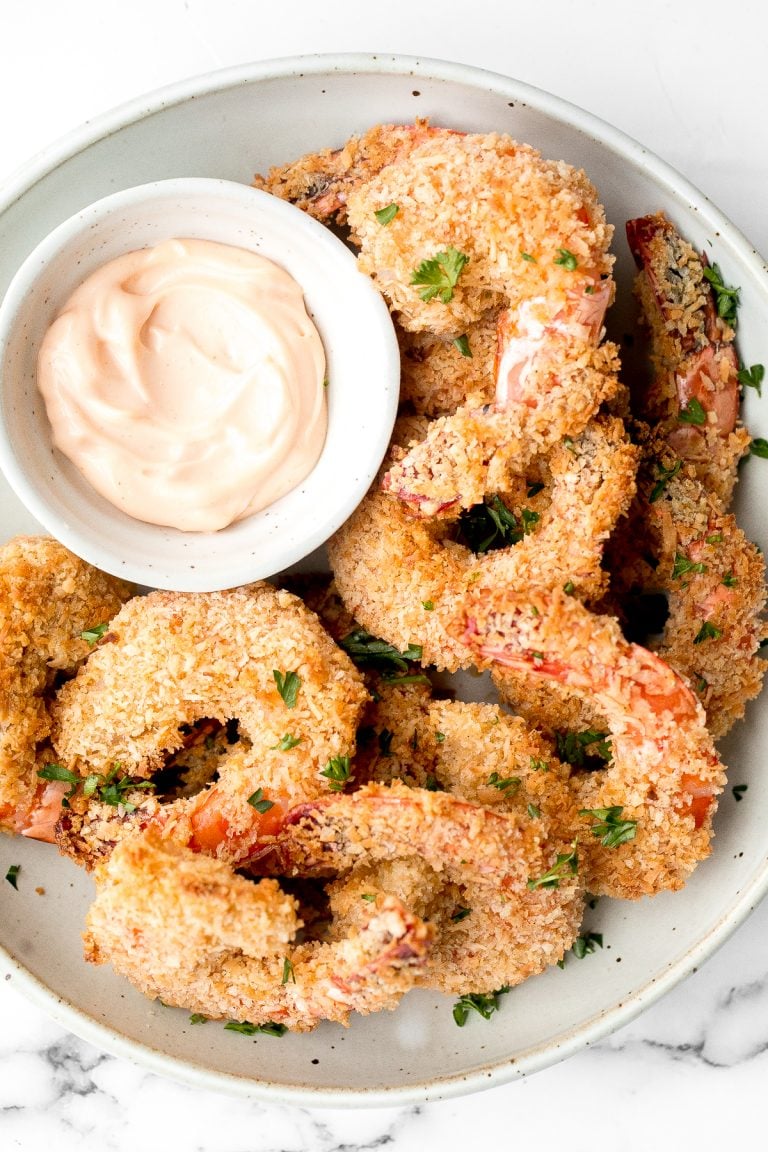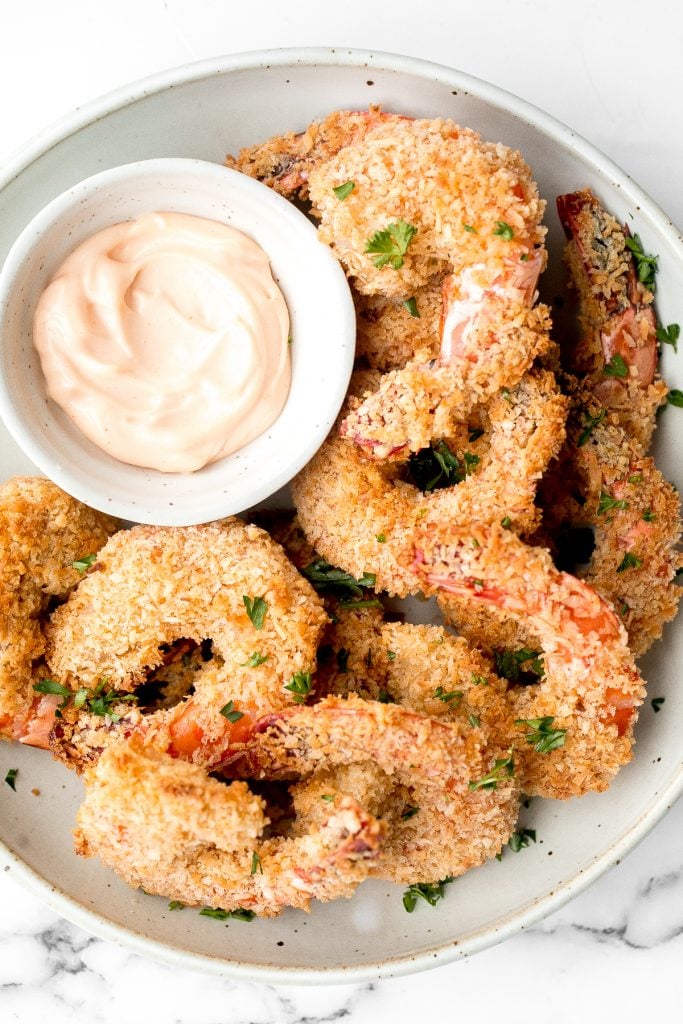 Spinach cheese rolls are an easy appetizer that's creamy, cheesy, comforting, and delicious. Serve as an appy at parties, for a school lunch, or snack.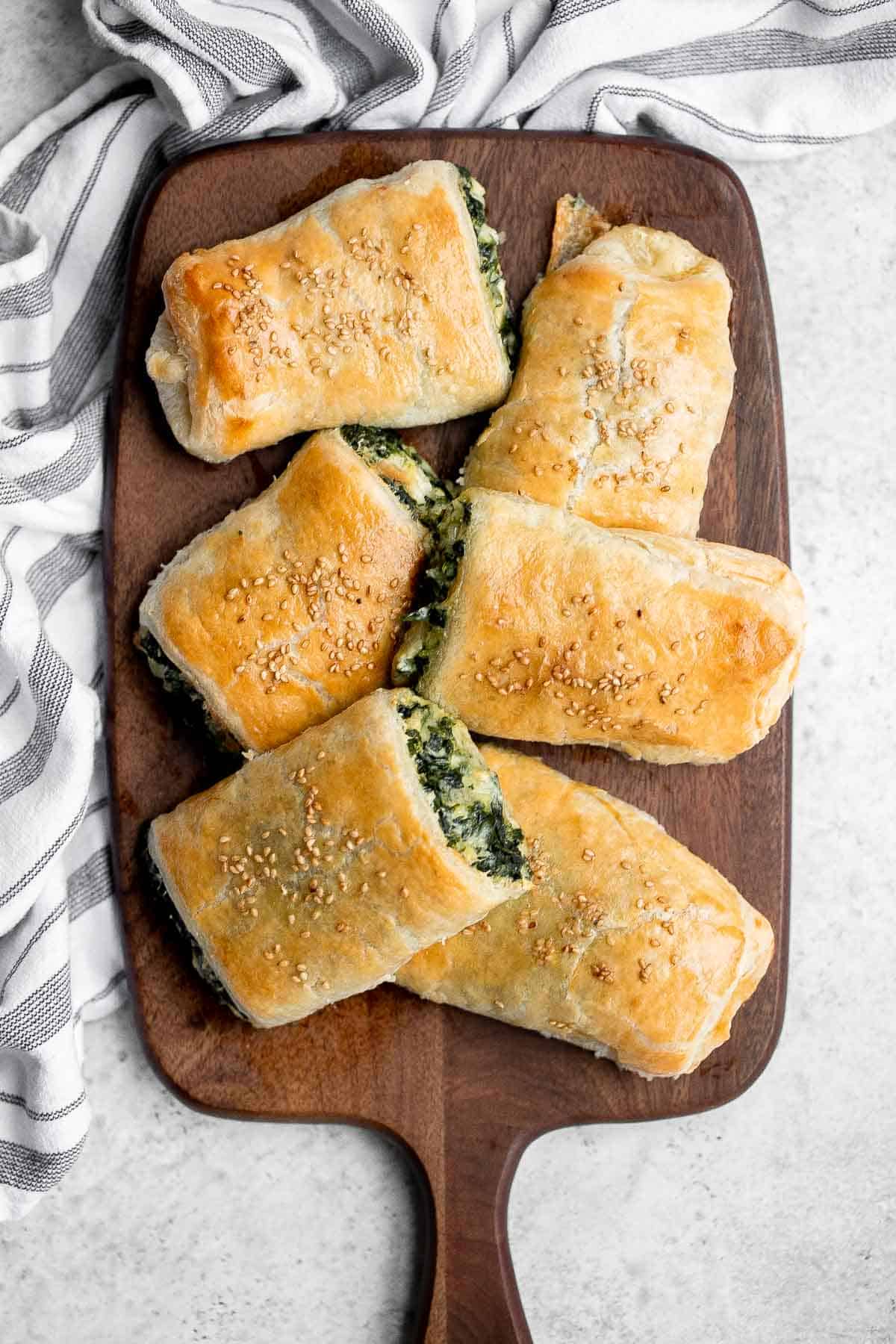 Garlic Butter Steak Bites are tender, juicy, and flavorful. This quick and easy appetizer or weeknight dinner takes just 15 minutes to make in one skillet. Serve with toothpicks for an easy finger food idea.
Smooth and creamy pesto hummus is a healthy, delicious and flavourful dip that is easy to make in just 5 minutes. It's vegan and gluten-free.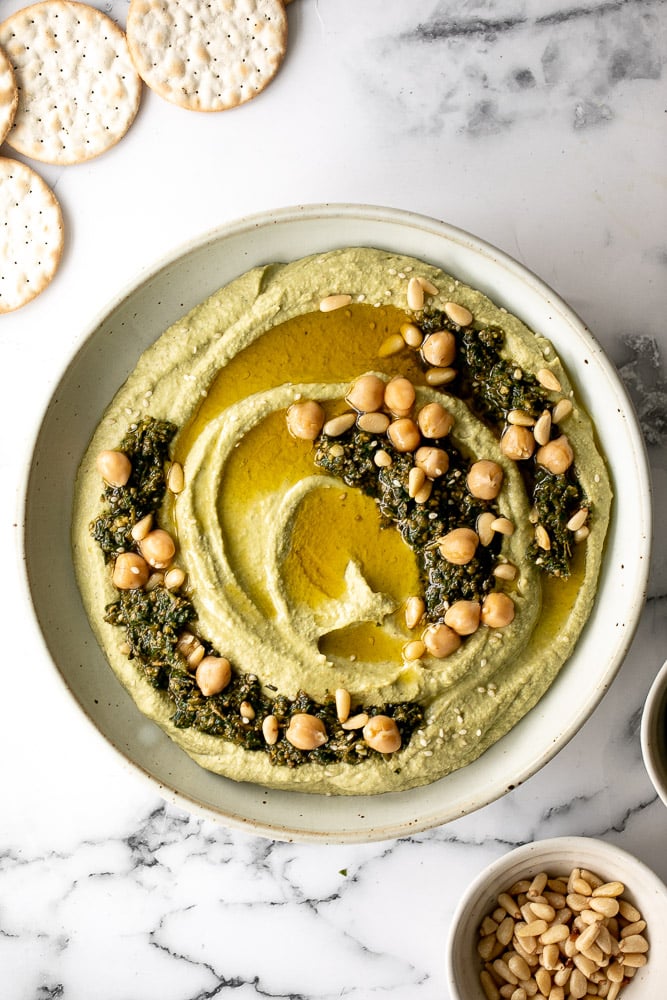 Sweet chili turkey meatballs are delicious, tender and juicy, loaded with classic Thai flavors, and quick and easy to make. Savory, sweet, and tangy.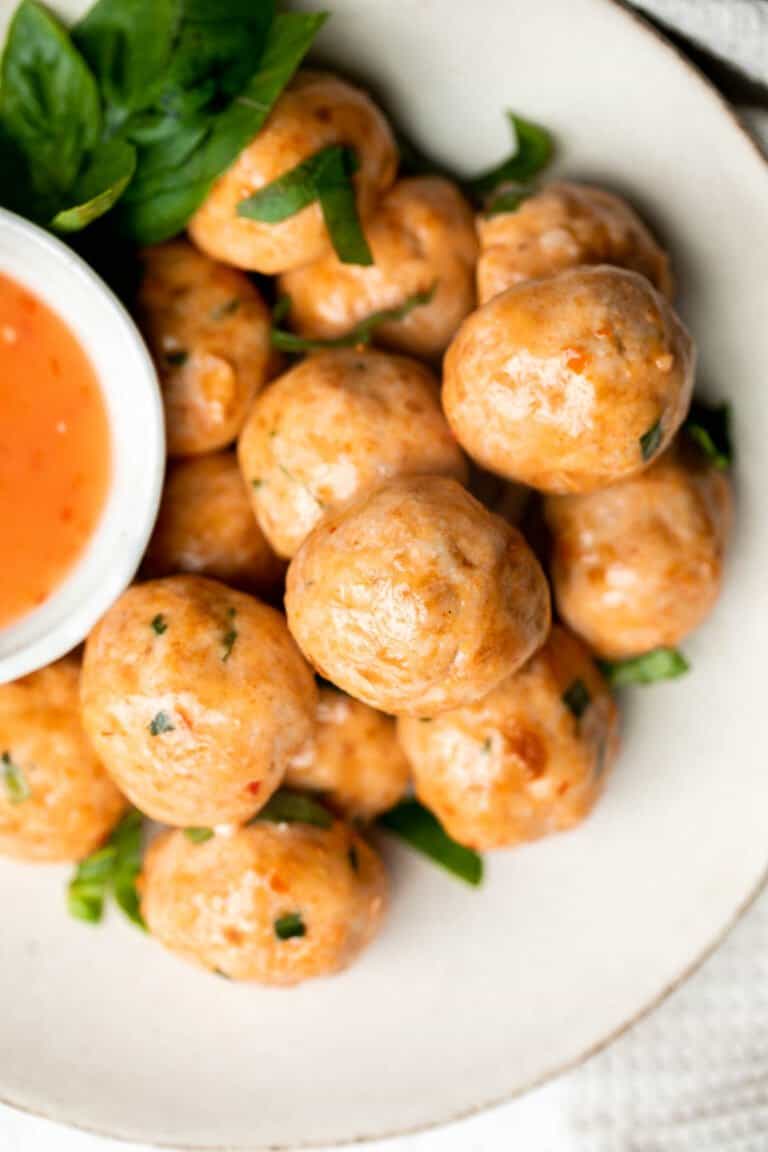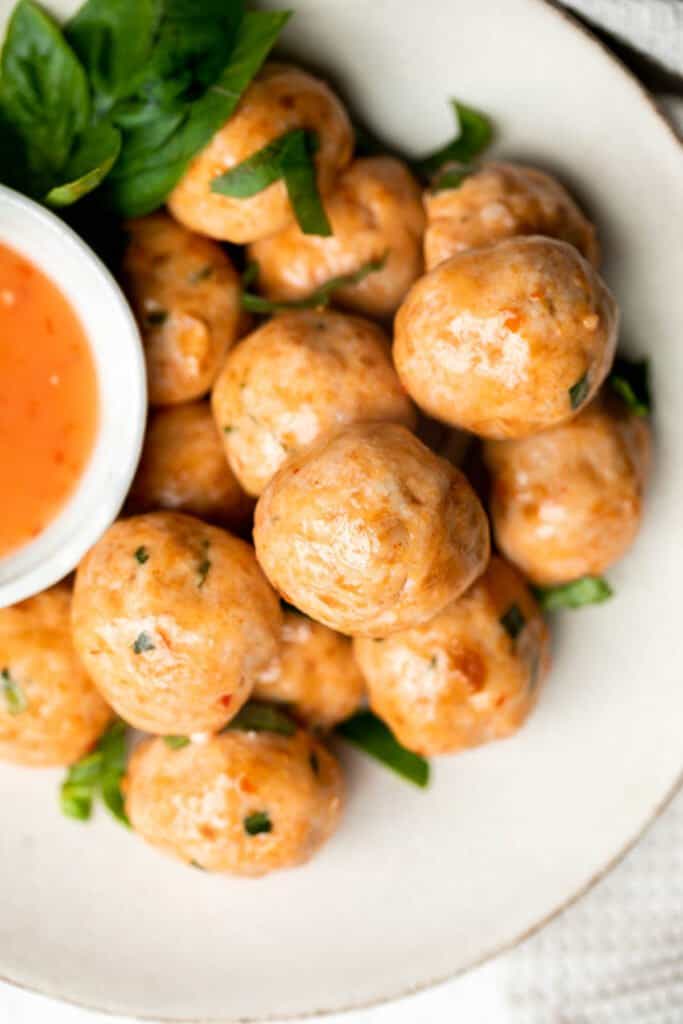 Homemade Tater Tots with Bacon
Homemade tater tots with bacon are golden and crispy on the outside, yet soft and tender inside. They're packed with flavour and a total family favourite.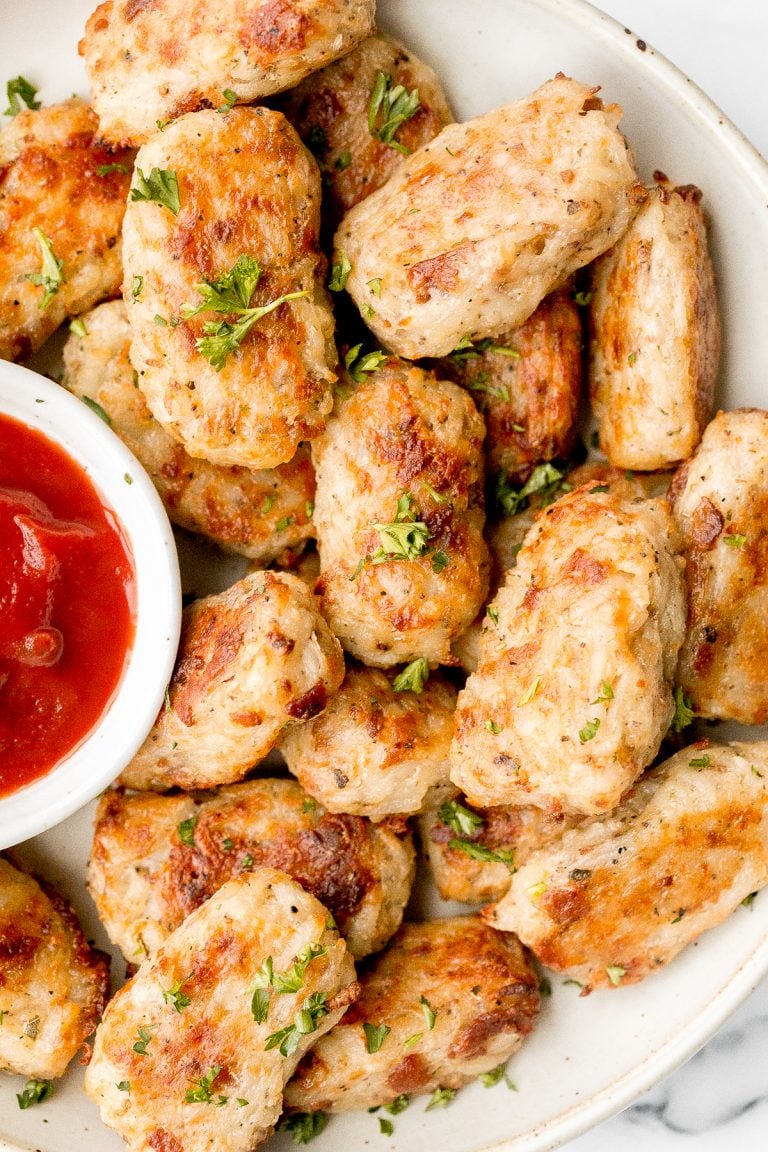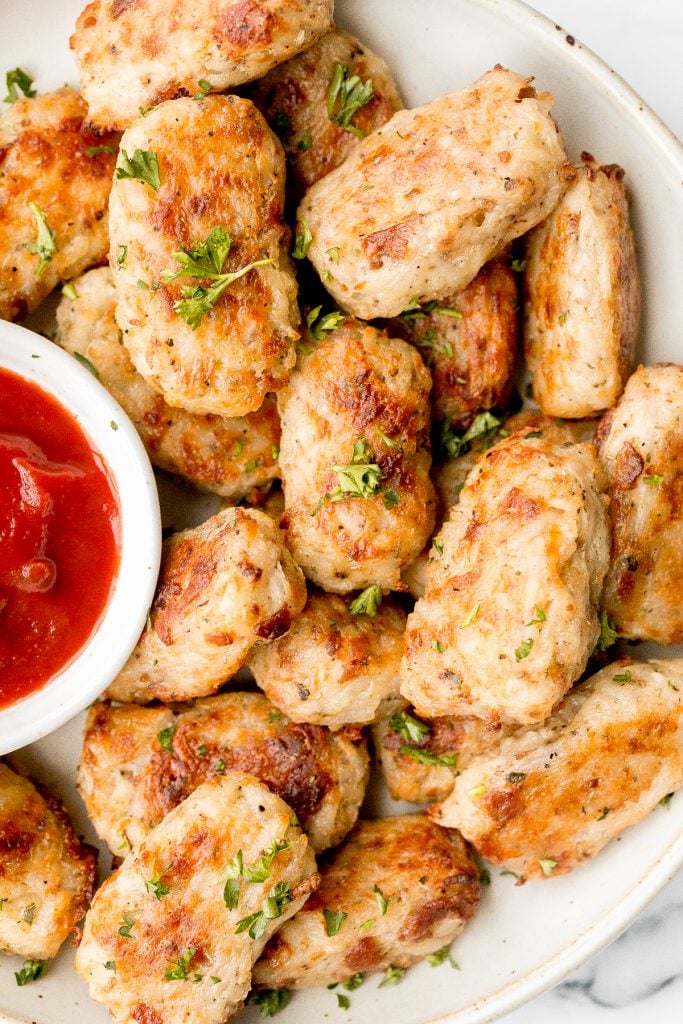 Zucchini Bites are savory balls that are loaded with fresh zucchini. They're quick and easy to make in under 30 minutes in the air fryer or oven.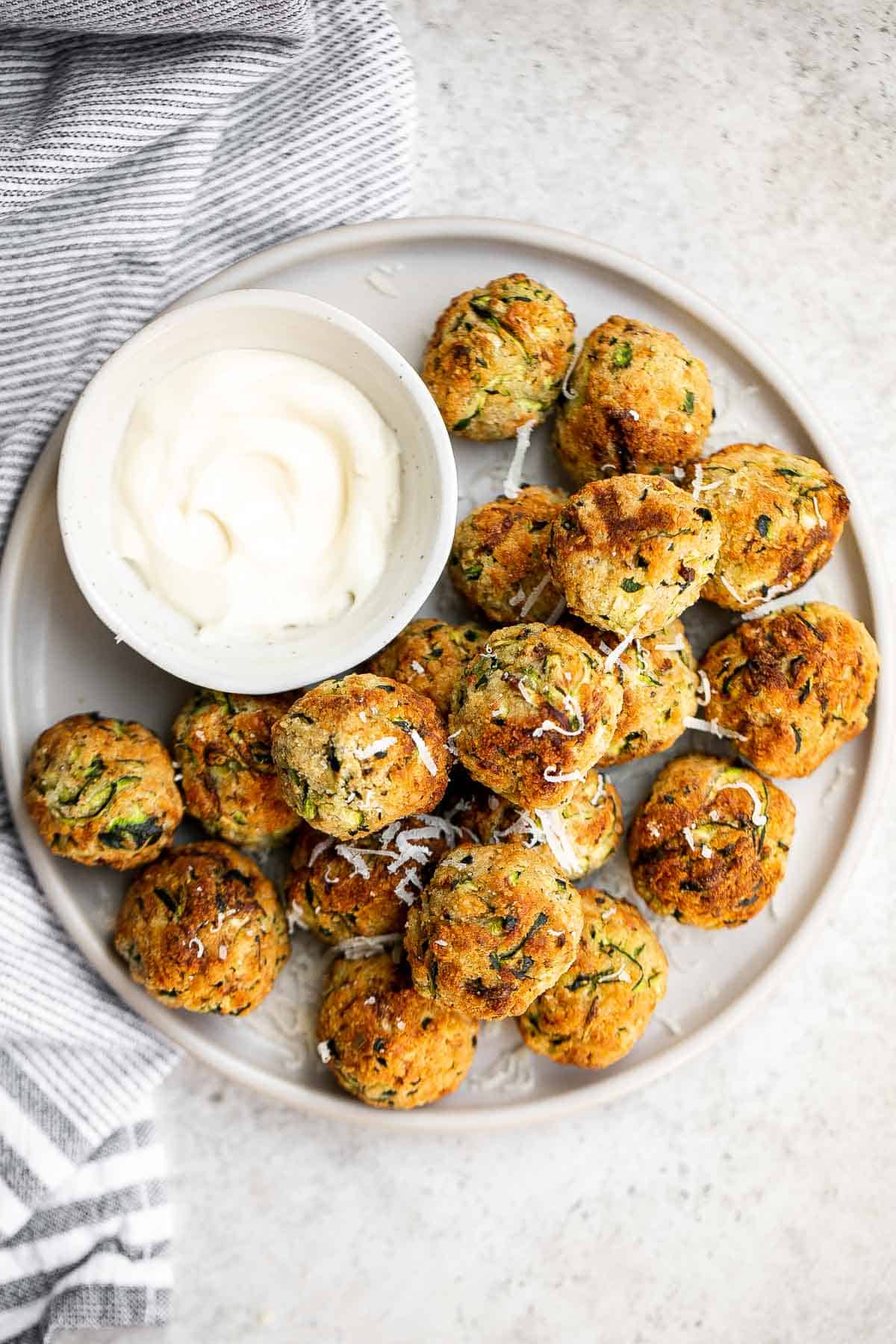 Crunchy, cheesy, and paired with an awesome dipping sauce, these baked mozzarella sticks are just as amazing as what you would find in a restaurant.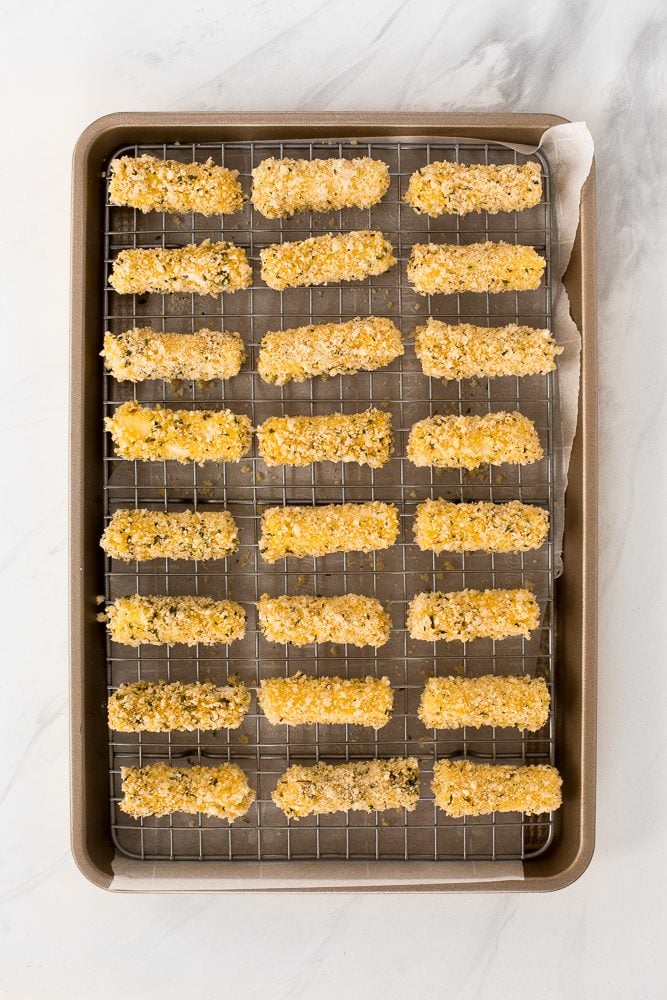 Pepperoni pizza dip is creamy, rich, comforting, and delicious. This appetizer is easy to make, easy to prepare ahead of time, and easy to eat.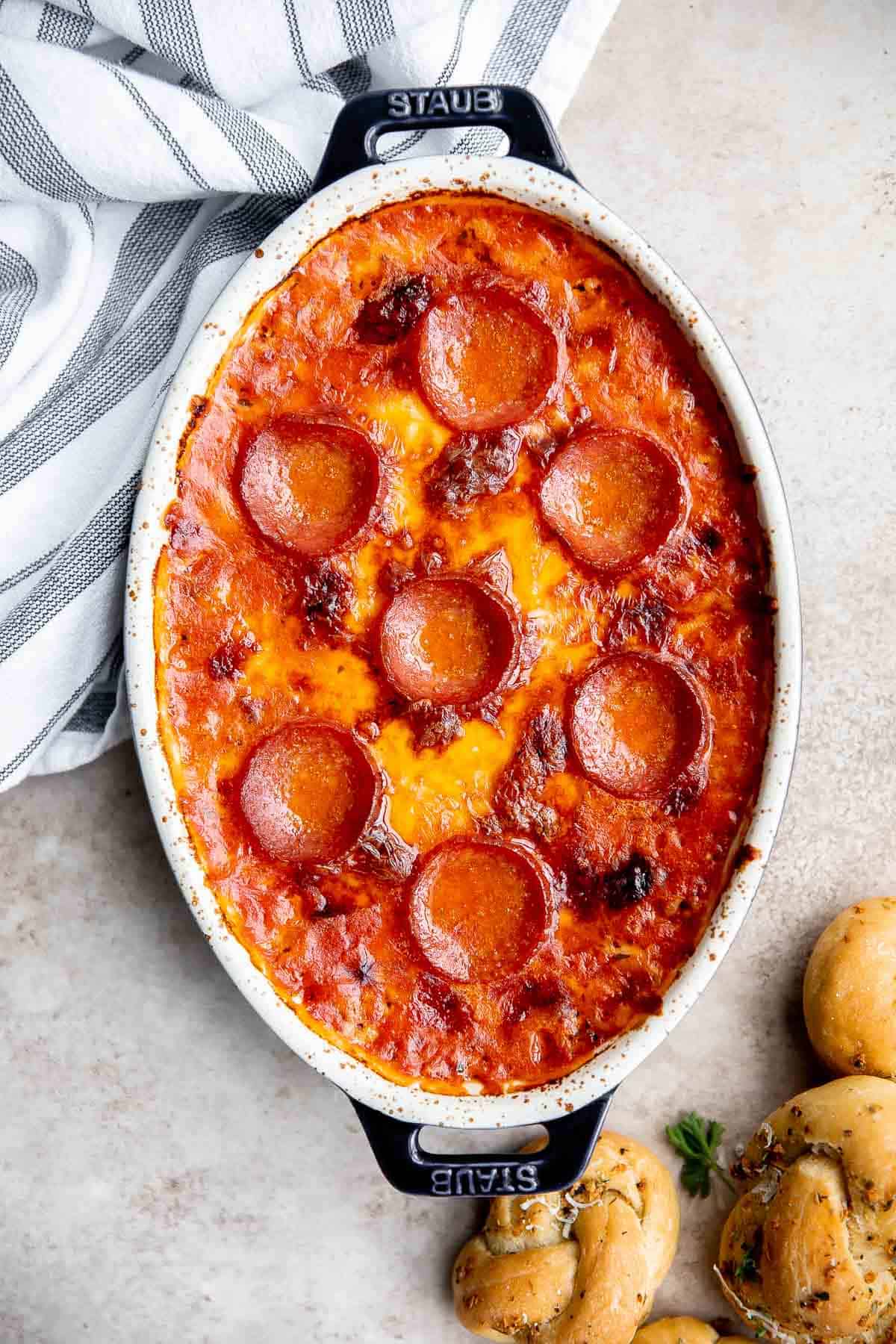 Air Fryer Breaded Fried Chicken Wings
The BEST breaded fried chicken wings -- extra crispy and crunchy outside, tender and juicy inside. You can't even tell they're air fried, not deep-fried!
Crispy Bottom Pan-Fried Vegetable Buns
Crispy bottom pan-fried fried vegetable buns (no yeast) are crunchy outside yet tender inside with a mushroom, carrot and vermicelli vegetarian filling.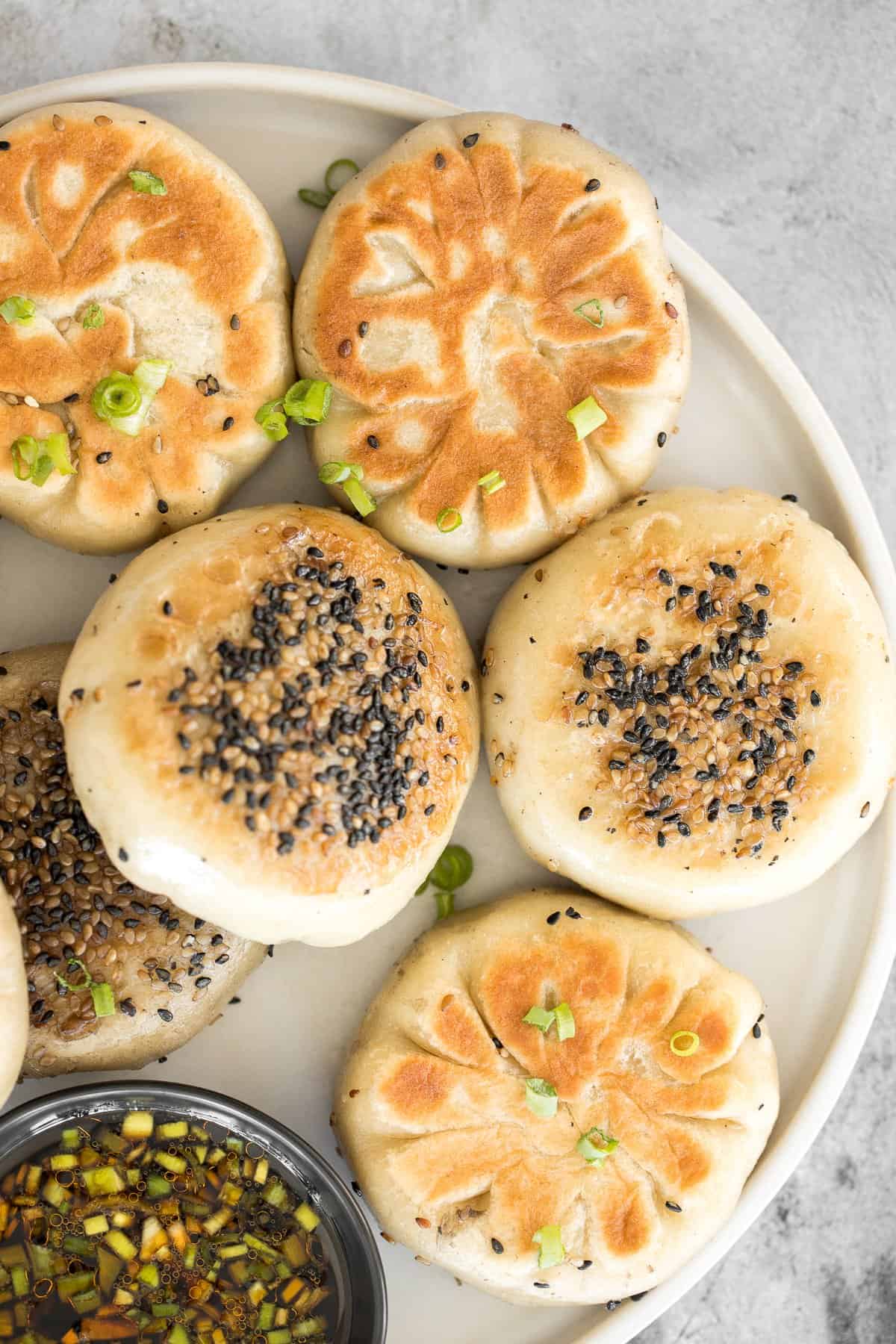 Quick and easy shrimp cakes are juicy, tender, delicious, and flavorful. They're made simple with a food processor and your choice of three cooking methods.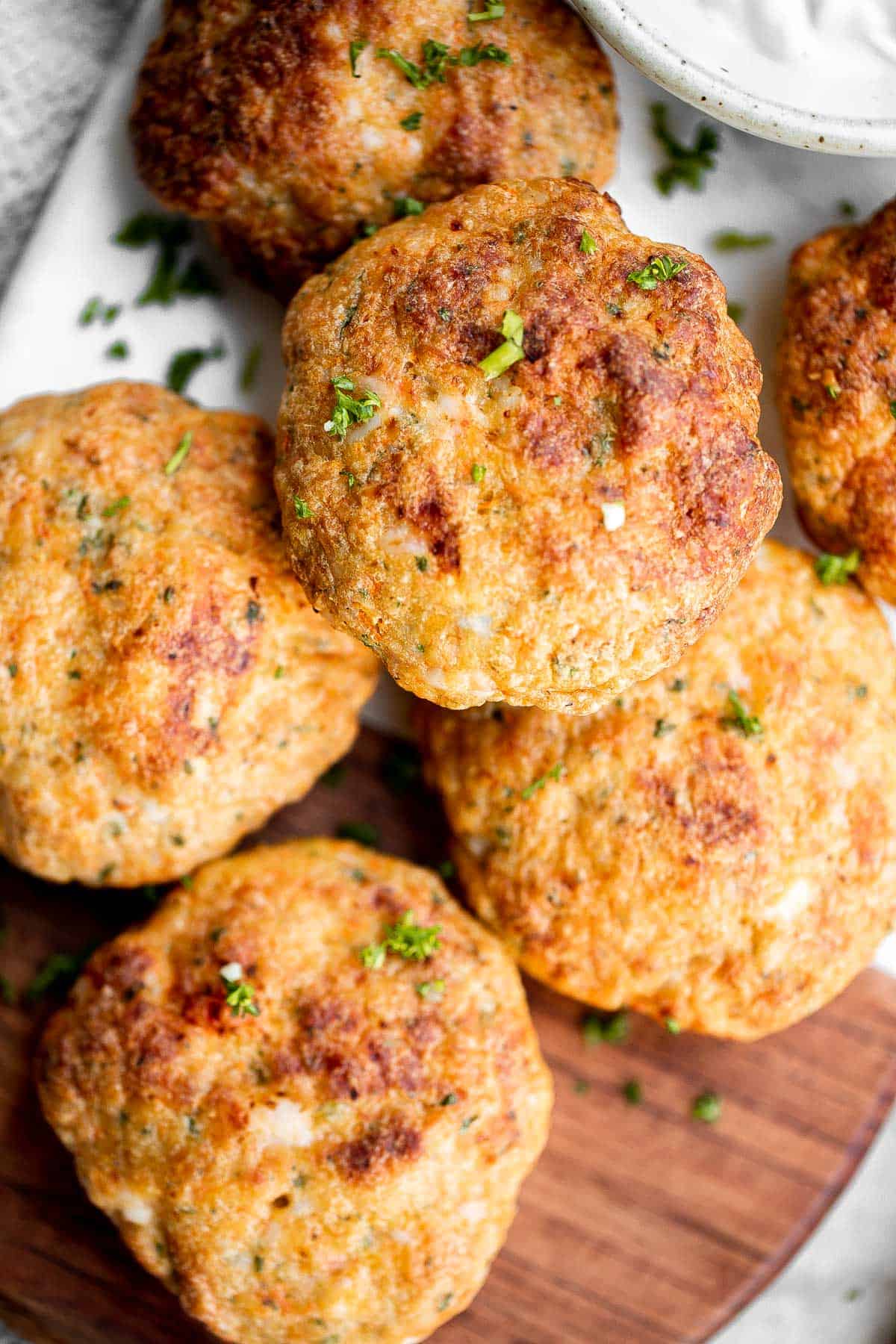 Garlic knots are fluffy on the inside, crispy on the outside, and topped with delicious savory garlic herbed butter that will have you begging for more.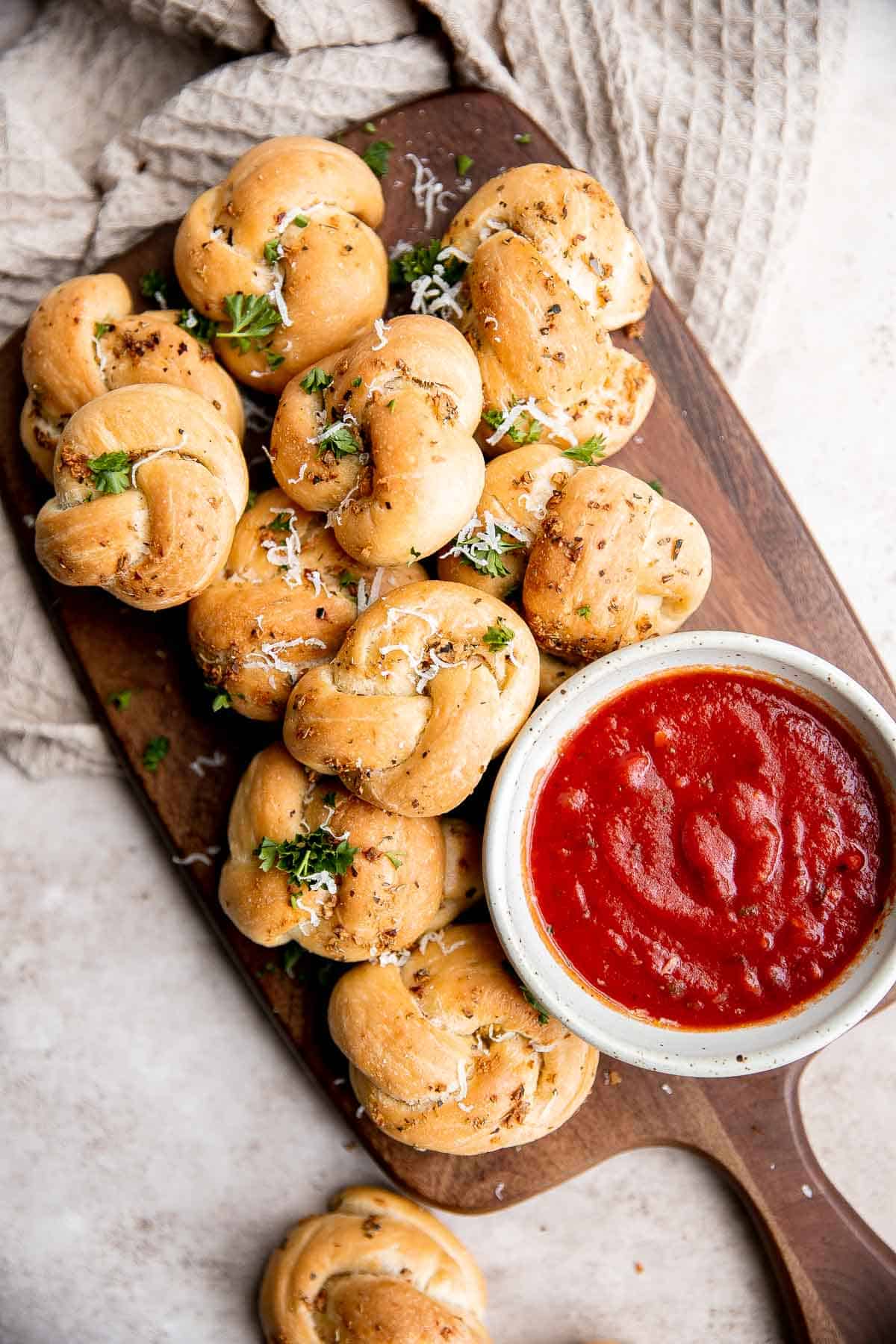 Marinara sauce is rich, vibrant, and loaded with flavor. It's easy to make with a few simple fresh ingredients. Serve as a dip or in pasta and pizza.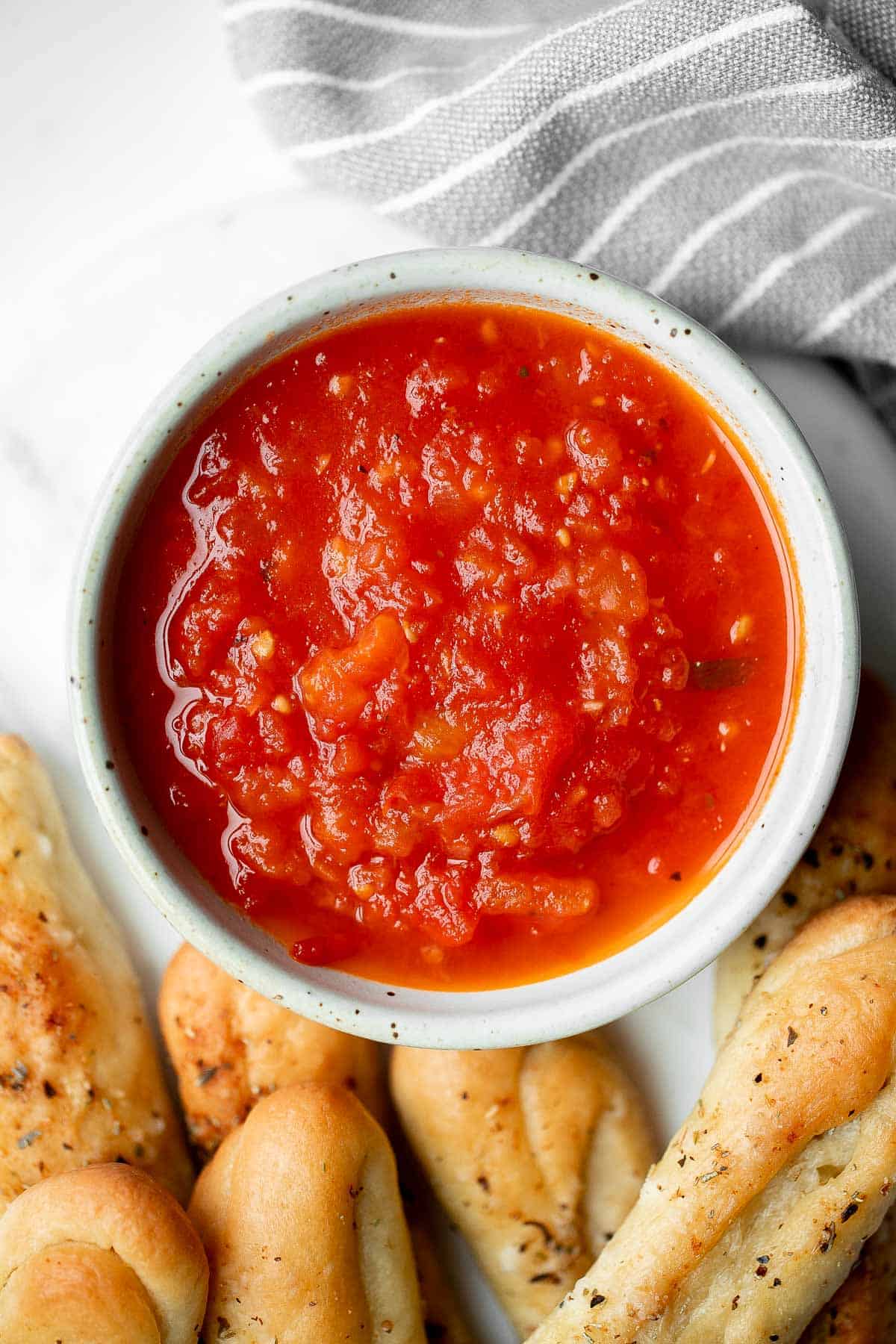 Chicken nachos are an easy to make when you're craving something filling, crunchy, cheesy, and satisfying. Perfect game day appetizer or late-night snack.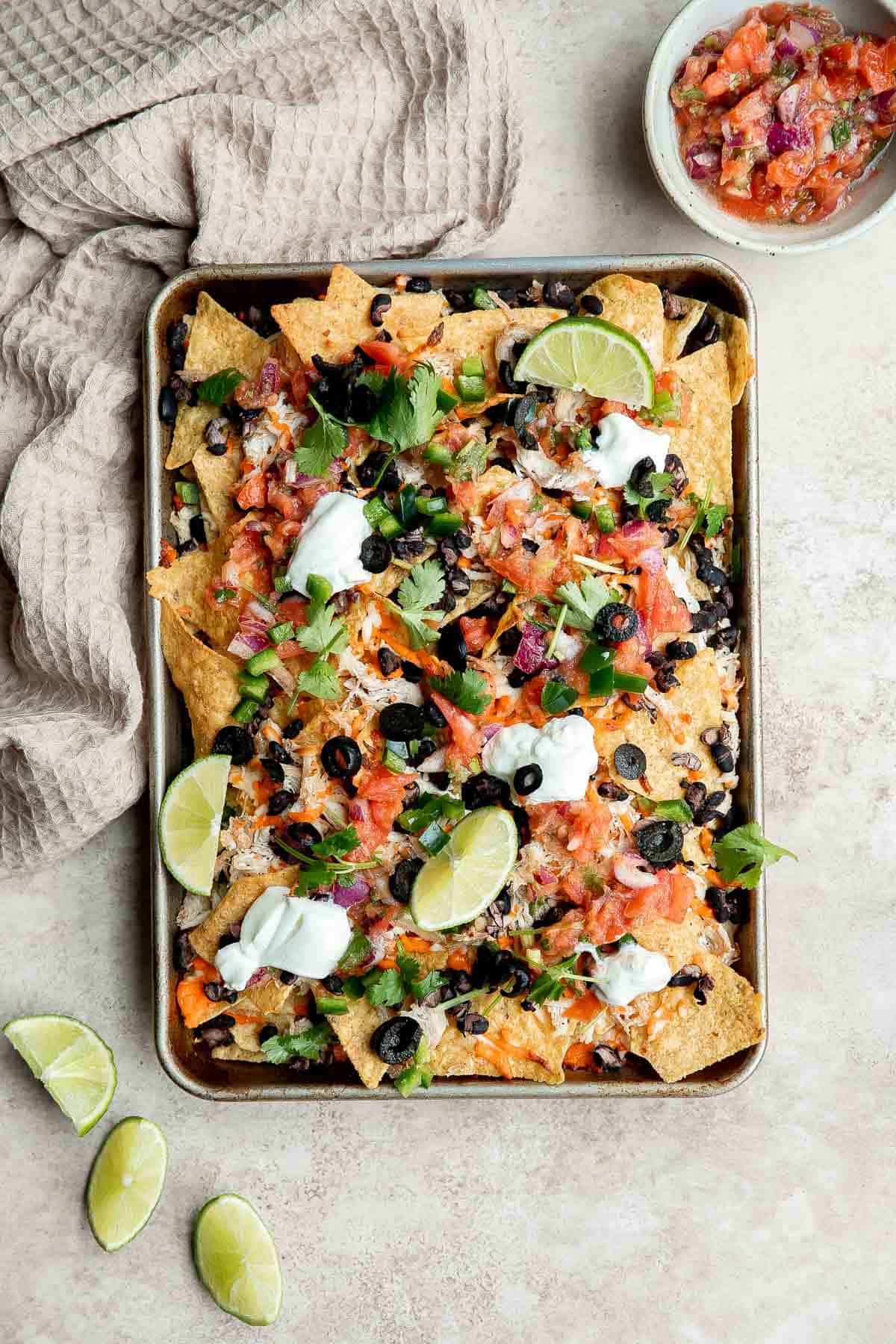 Fried Goat Cheese Balls are flavorful, delicious, and easy to make. With creamy, melty cheese oozing out of a crunchy, golden crust in every bite.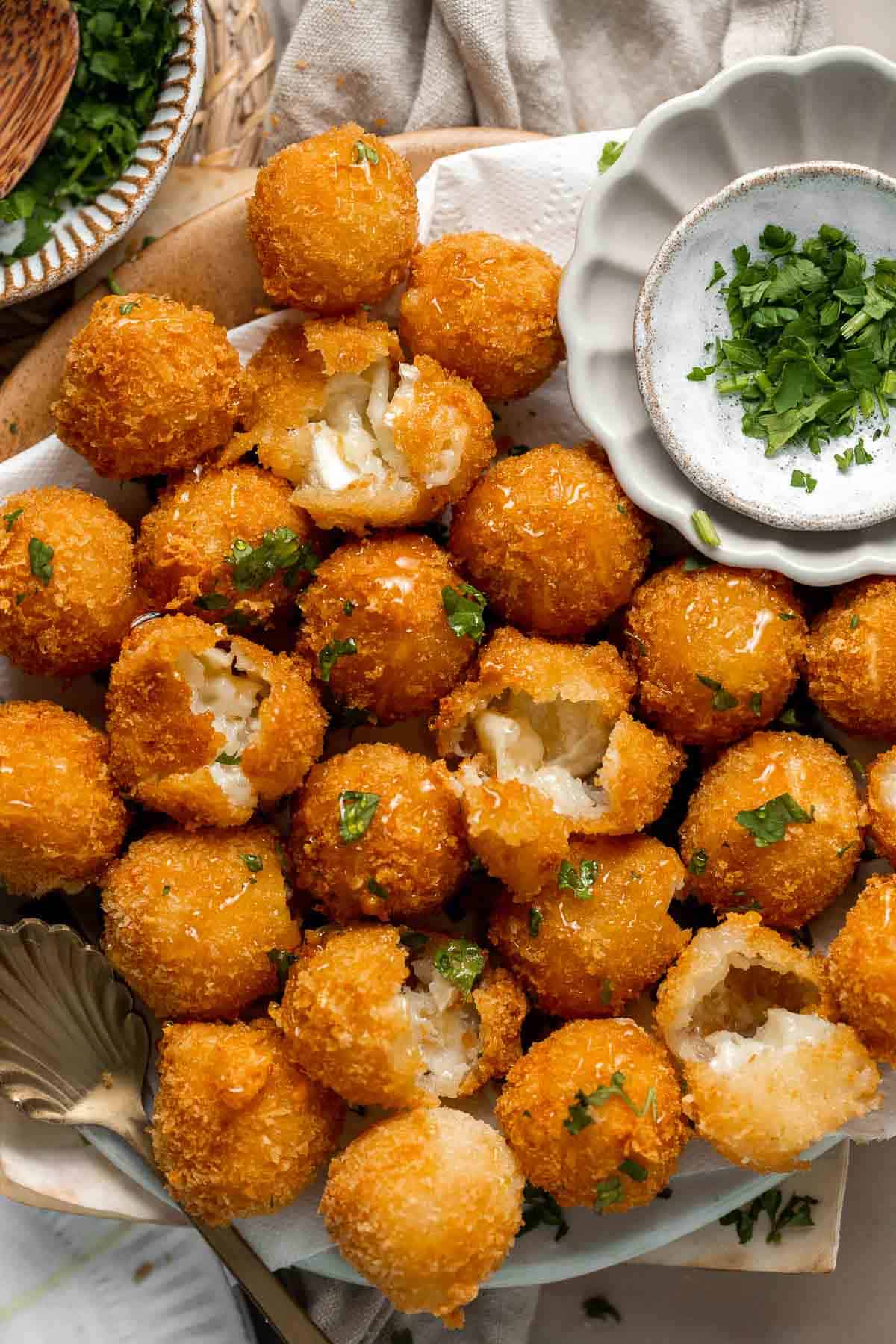 Homemade pork dumplings are quick and easy to make, with perfect crispy bottoms and a tender, juicy pork filling inside.​ Easy to meal prep and freeze well.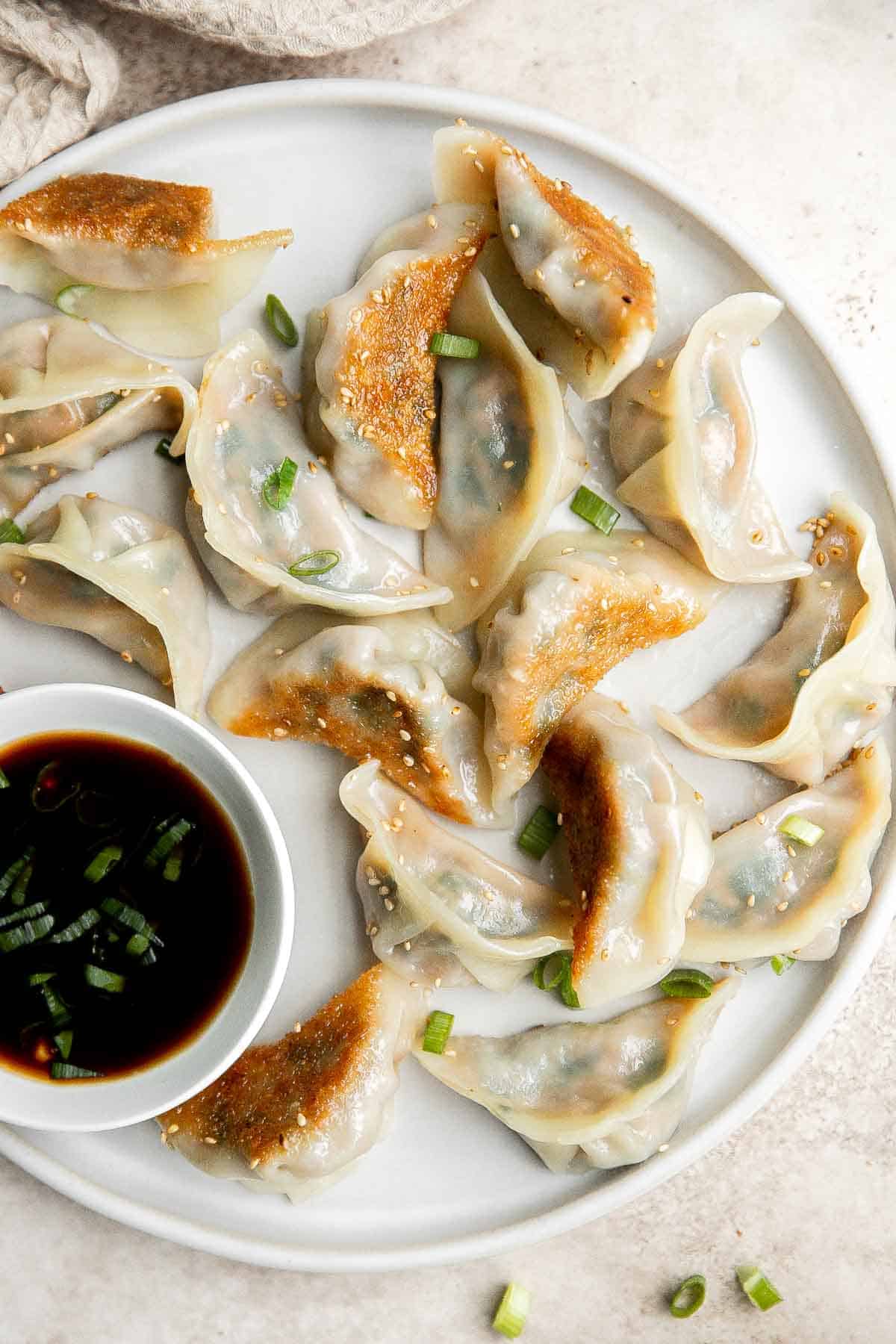 Fig crostini topped sweet, juicy figs, tangy goat cheese and crunchy pistachios is flavourful, delicious, and perfect for snacking on or entertaining.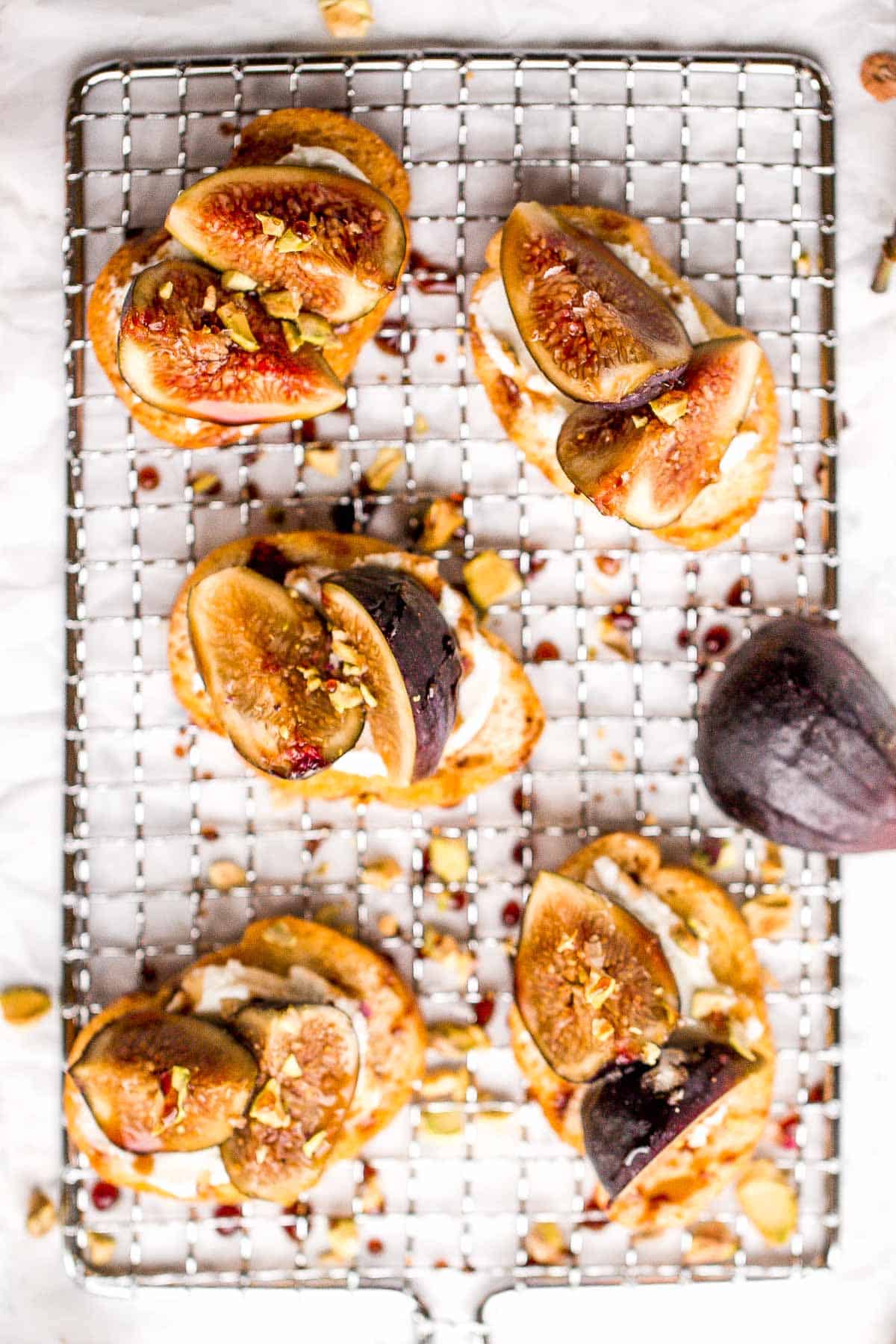 Homemade Greek fries bring a Mediterranean twist on a classic side dish, crispy fries are topped with crumbled feta cheese, fresh parsley, and lime juice.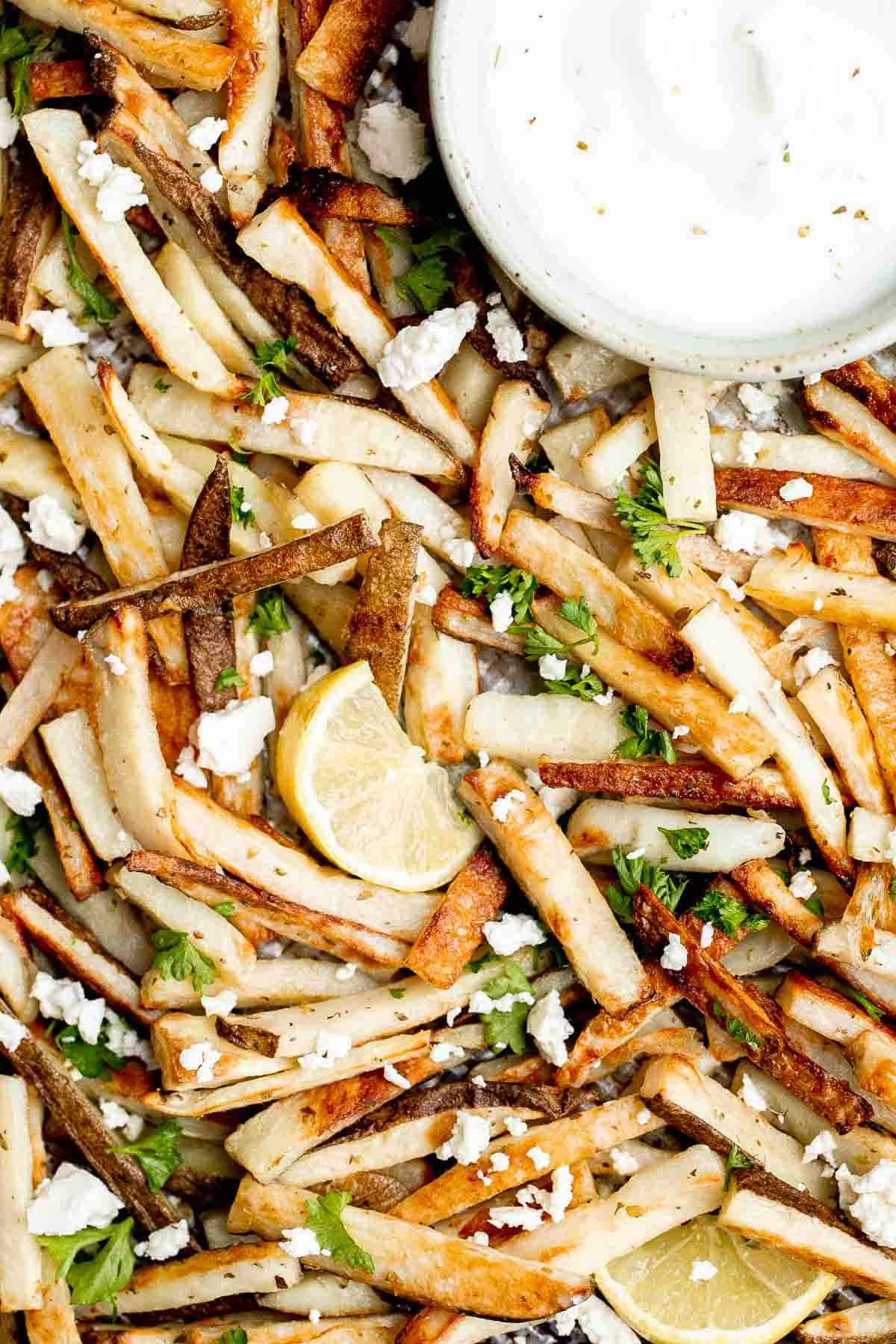 Is it even game day without game day buffalo hot wings? This classic appetizer is a total crowd pleaser and one of my most popular Super Bowl recipes.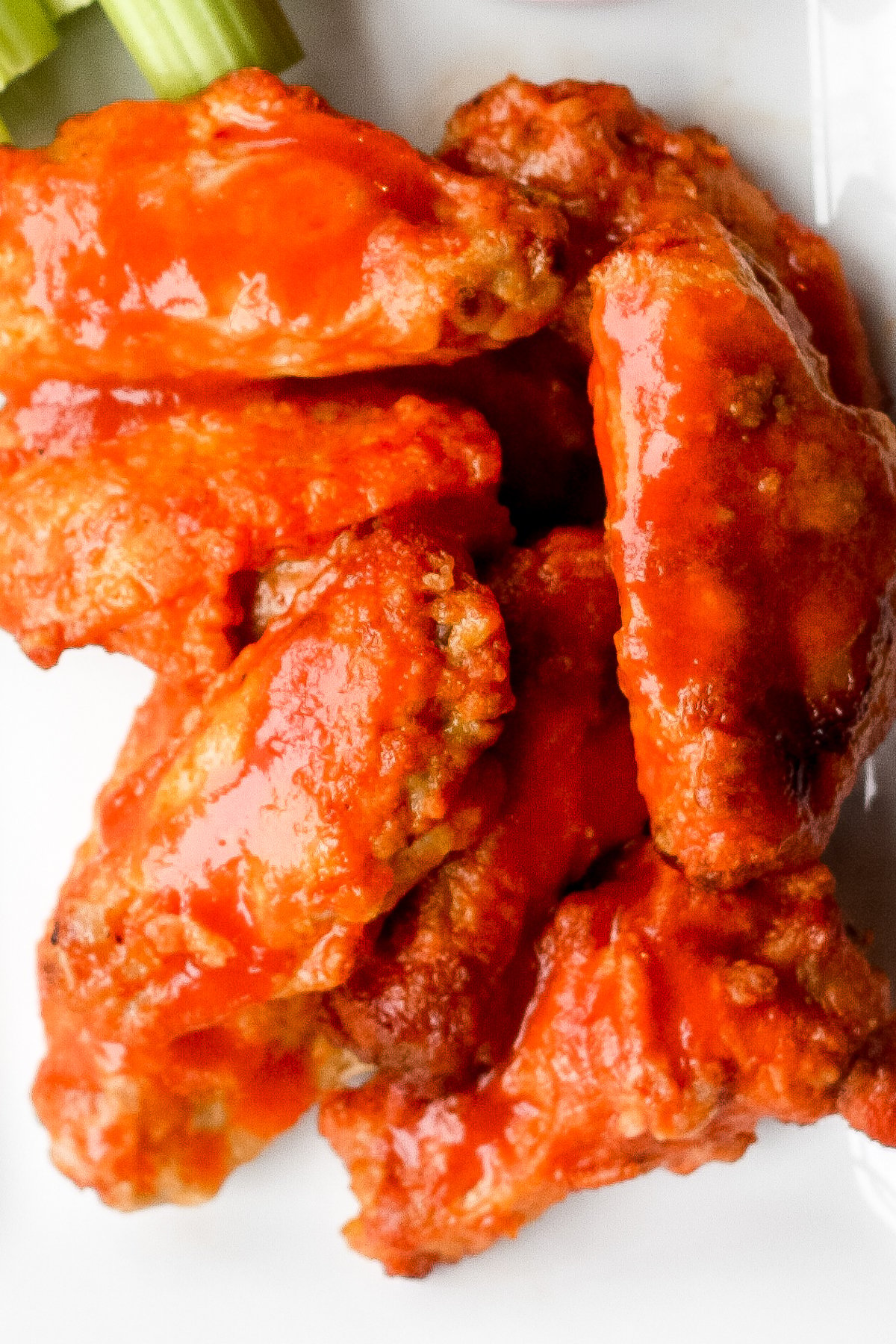 Caramelized onion dip is creamy, flavorful, and melt-in-your-mouth delicious. This easy appetizer is perfect for entertaining, on game day, or for a snack.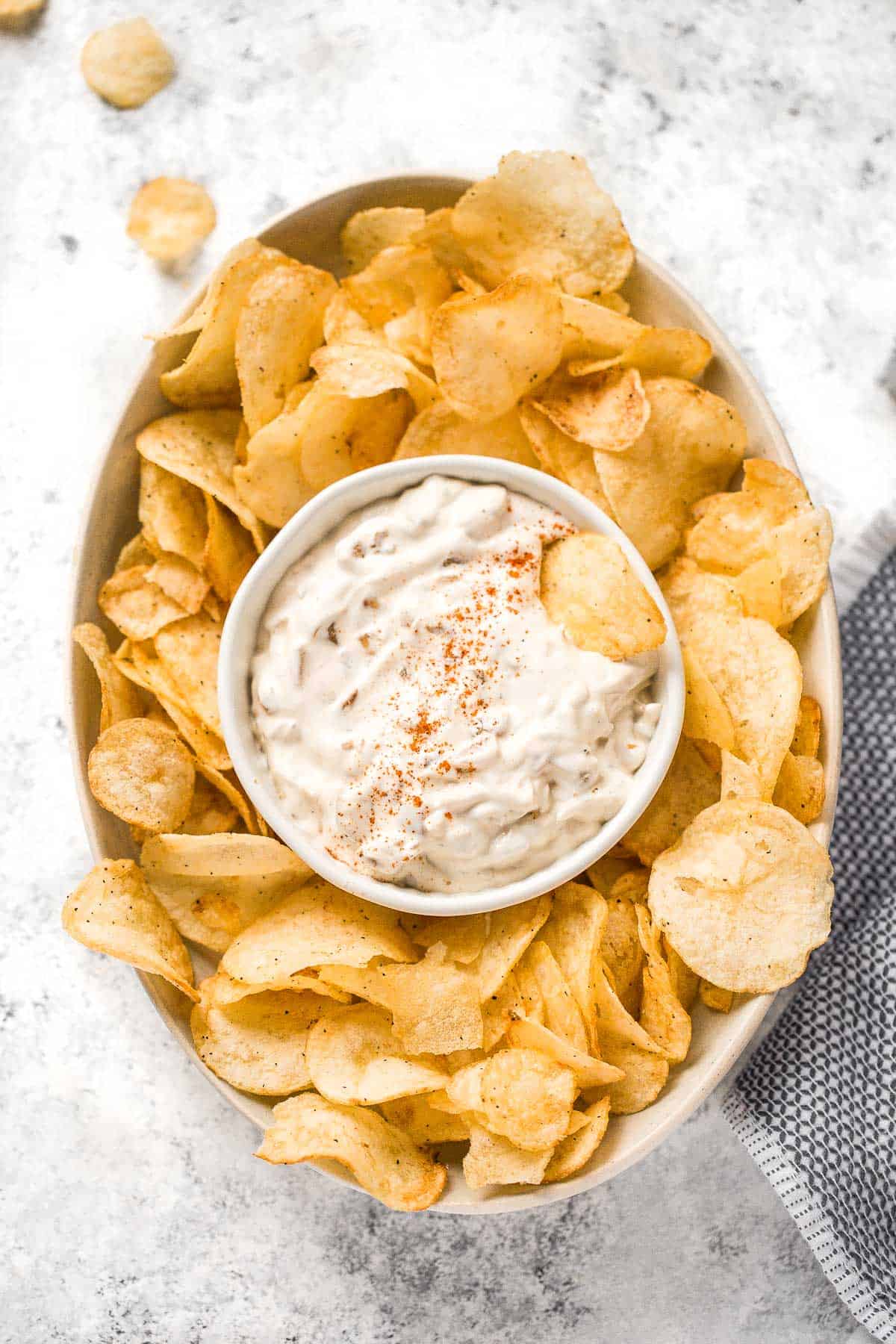 Prosciutto Wrapped Asparagus and Melon
Prosciutto wrapped asparagus and melon are salty, sweet, and juicy. They are easy to make with a handful of simple ingredients, then cooked on the grill.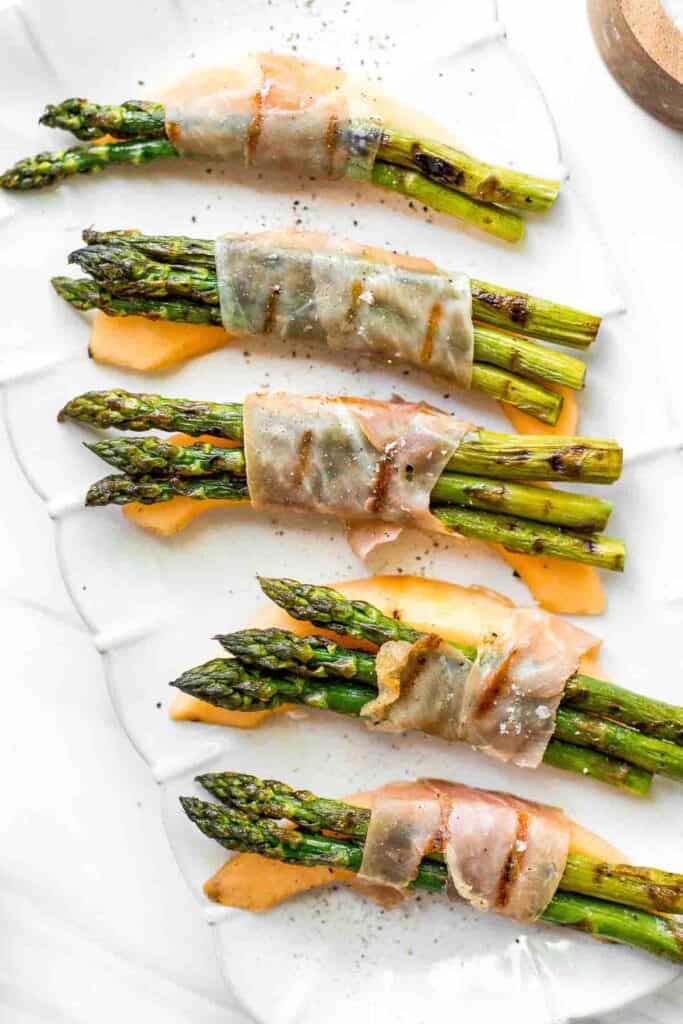 Air fryer chicken tenders are juicy and moist inside while crispy and golden brown outside. A healthy, delicious, and quick kid-friendly recipe.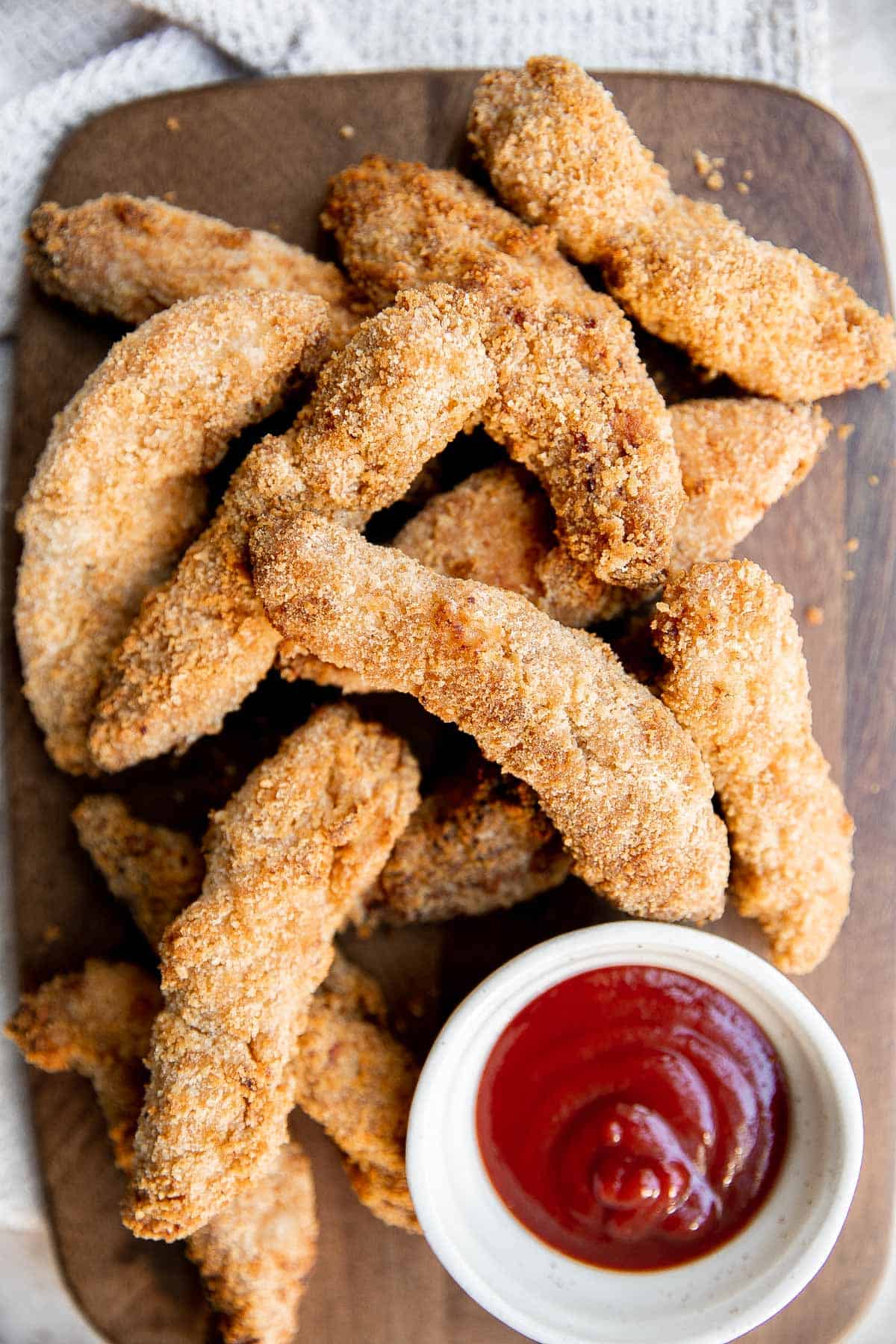 Jamaican jerk chicken wings with delicious crispy skin and tender and juicy meat are loaded with flavor. They're easy to make on the oven, grill, air fryer.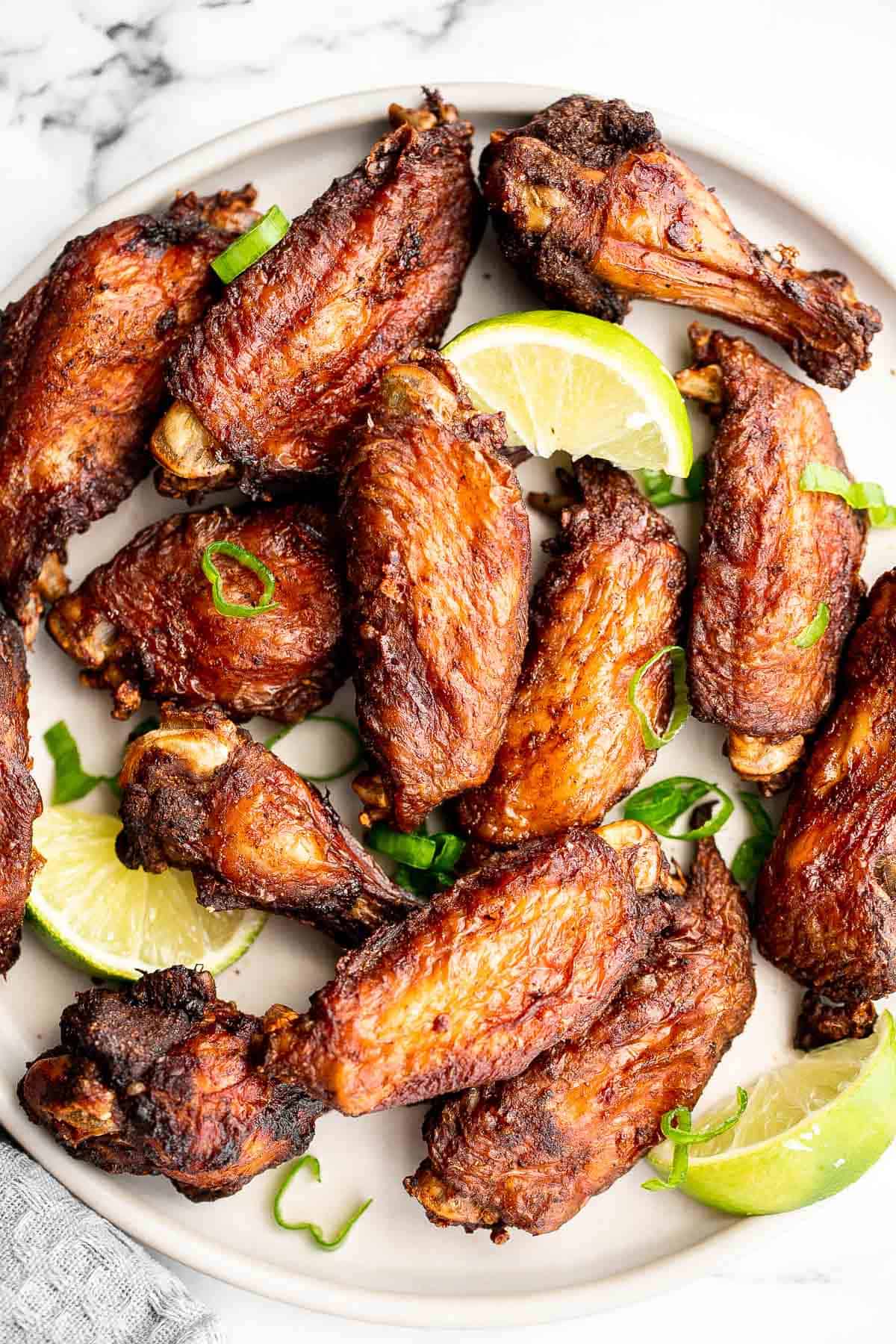 Cranberry Meatballs are sticky, sweet and tangy. These delicious bites are the perfect holiday appetizer, or a great way to use up leftover cranberry sauce.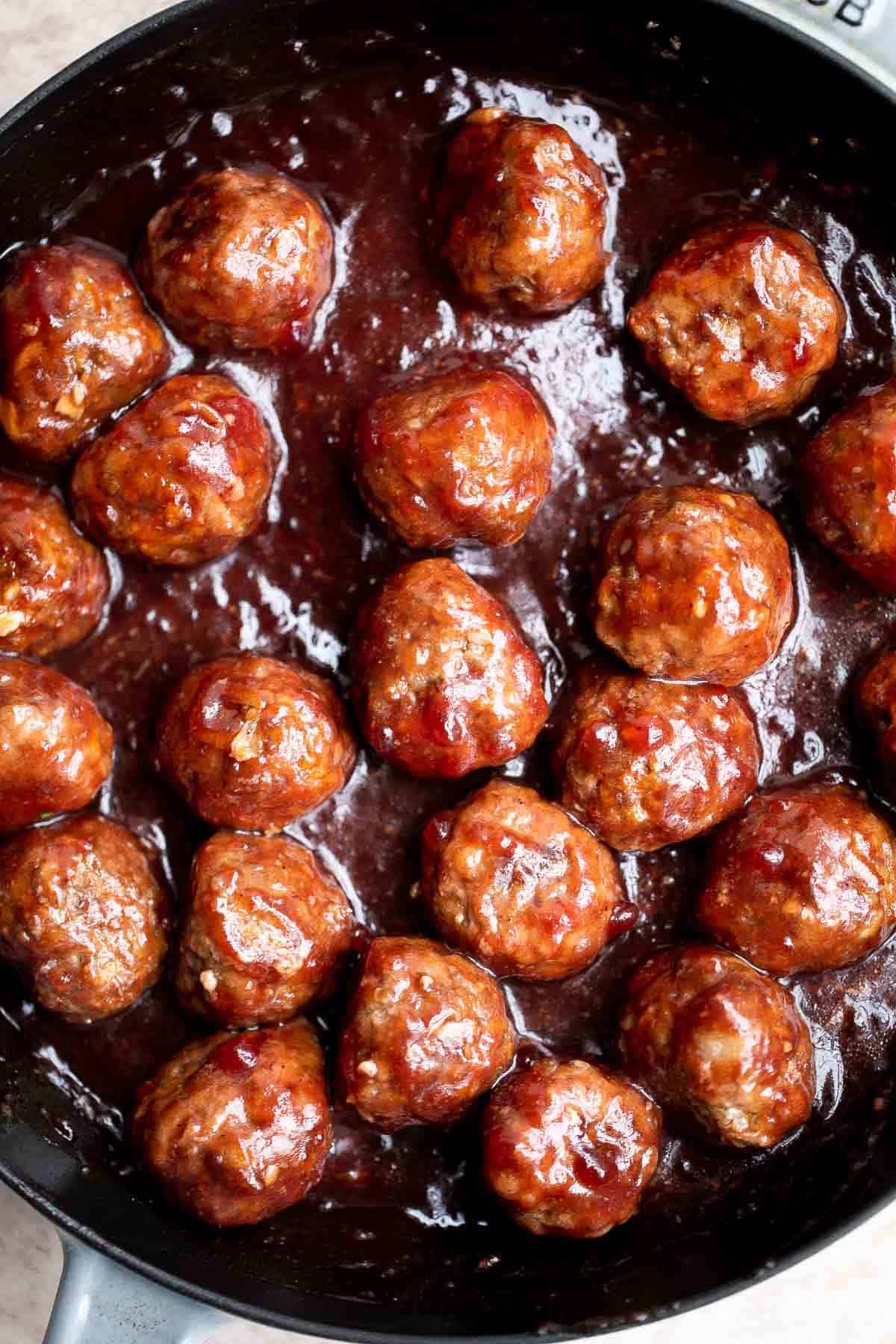 Zucchini fritters are crispy outside, tender inside, and loaded with zucchini. These healthy bites are one of my favorite ways to use up summer zucchini.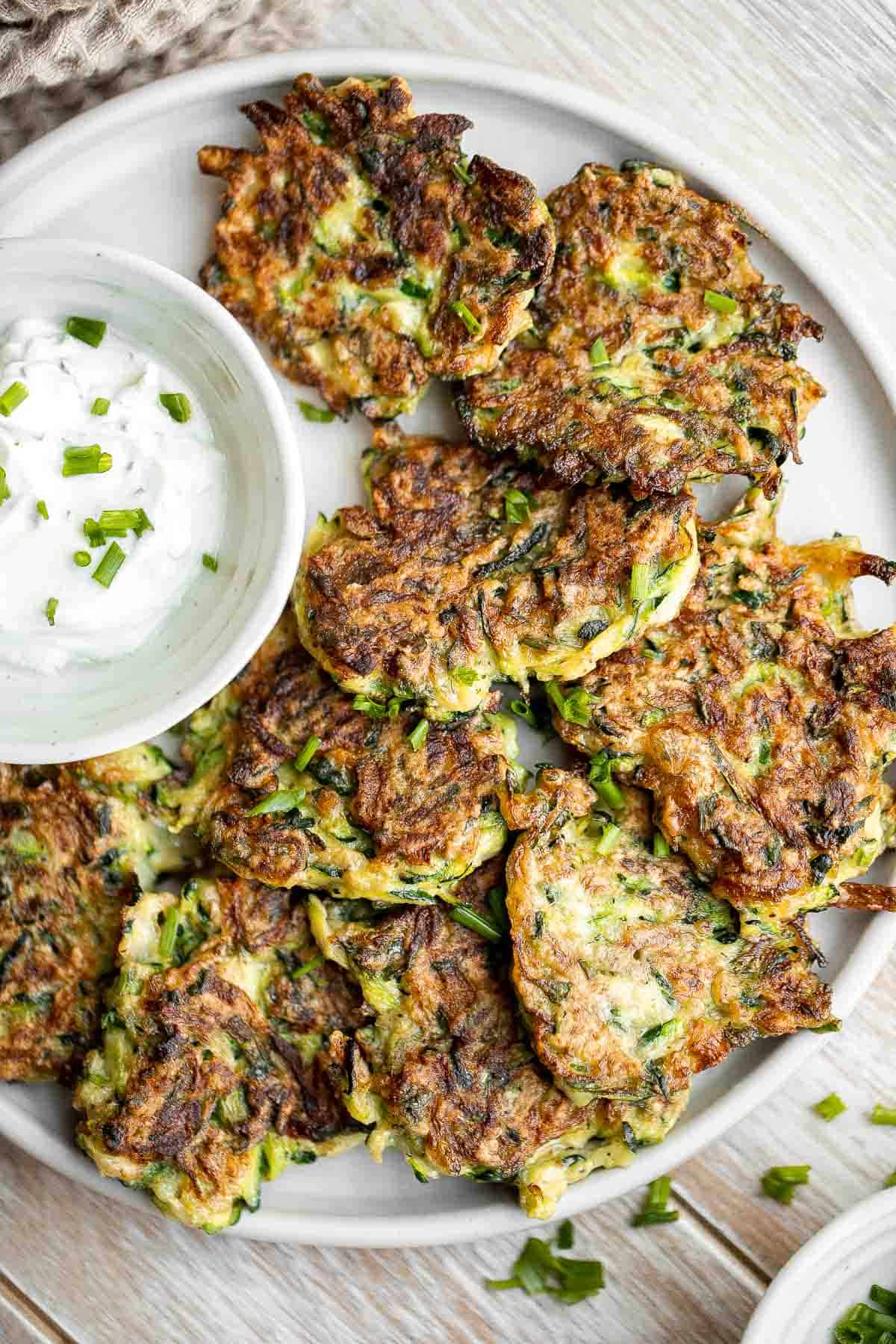 Sweet and sticky, baked BBQ chicken wings are perfectly crispy, so delicious, and smothered in barbecue sauce. They are the perfect party appetizer.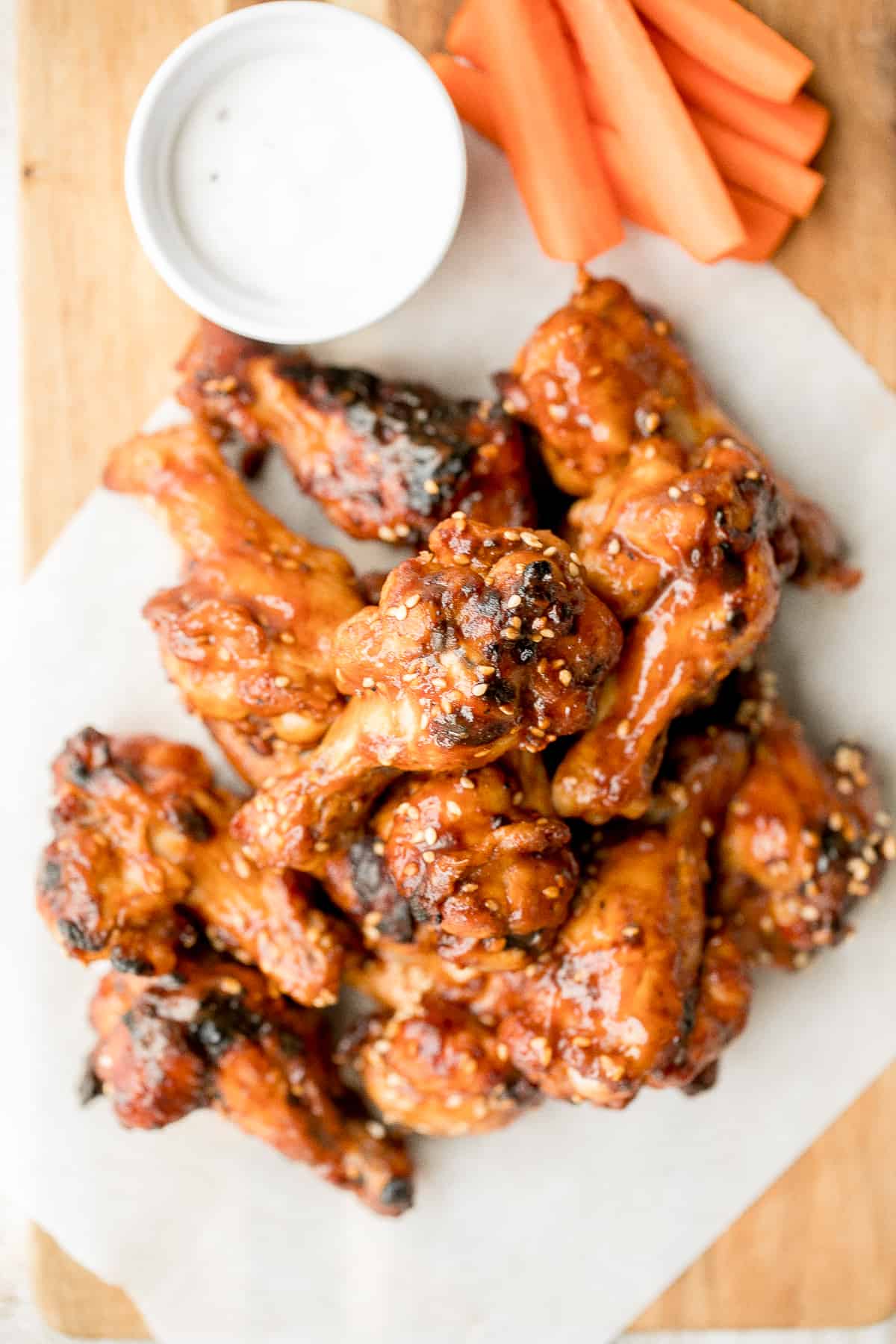 More Recipes
Did You Make Any of These Easy Appetizer Recipes?
Please leave a comment and rating below, and let me know what you thought of this round up of easy appetizers. Be sure to snap a picture and tag me on Instagram @aheadofthyme or share it on the Pinterest pin so that I can follow along.
HUNGRY FOR MORE? Don't forget to sign up for my email newsletter so that you don't miss any recipes. You can also follow along on Instagram and Pinterest for more recipe updates.