Having a ton of leftovers after an epic Christmas dinner that you spent days and weeks planning for, might just be the best part. In fact, we always make extras just so that we have Christmas leftovers to get us through the next few days. But that doesn't mean that you have to eat the exact same holiday dinner ever night. If you are wondering "what to do with Christmas leftovers", you are in the right place. We are here to help you transform those holiday leftovers into something new and delicious with over 50 of our popular and best Christmas leftovers recipes for everything from leftover ham, leftover roast beef, leftover turkey, leftover roast chicken, and leftover sides like cranberry sauce, mashed potatoes, and mac and cheese.
Leftover Christmas Ham Recipes
Creamy ham and potato soup is hearty, filling, and so flavourful. This warm and cozy one pot meal is the easiest weeknight meal to make in just 25 minutes. One of my favorite Christmas leftovers recipe for lunch the next day.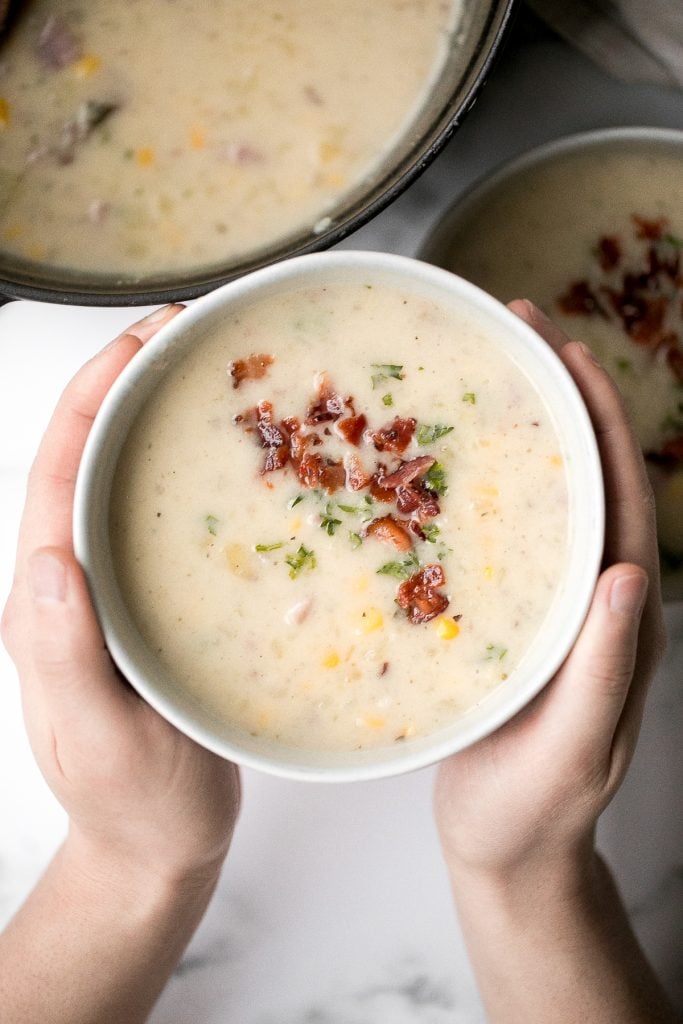 Easy creamy ham and potatoes au gratin is a great way to use leftover ham with tender sliced potatoes and a cheesy béchamel sauce. The best comfort food using Christmas leftovers.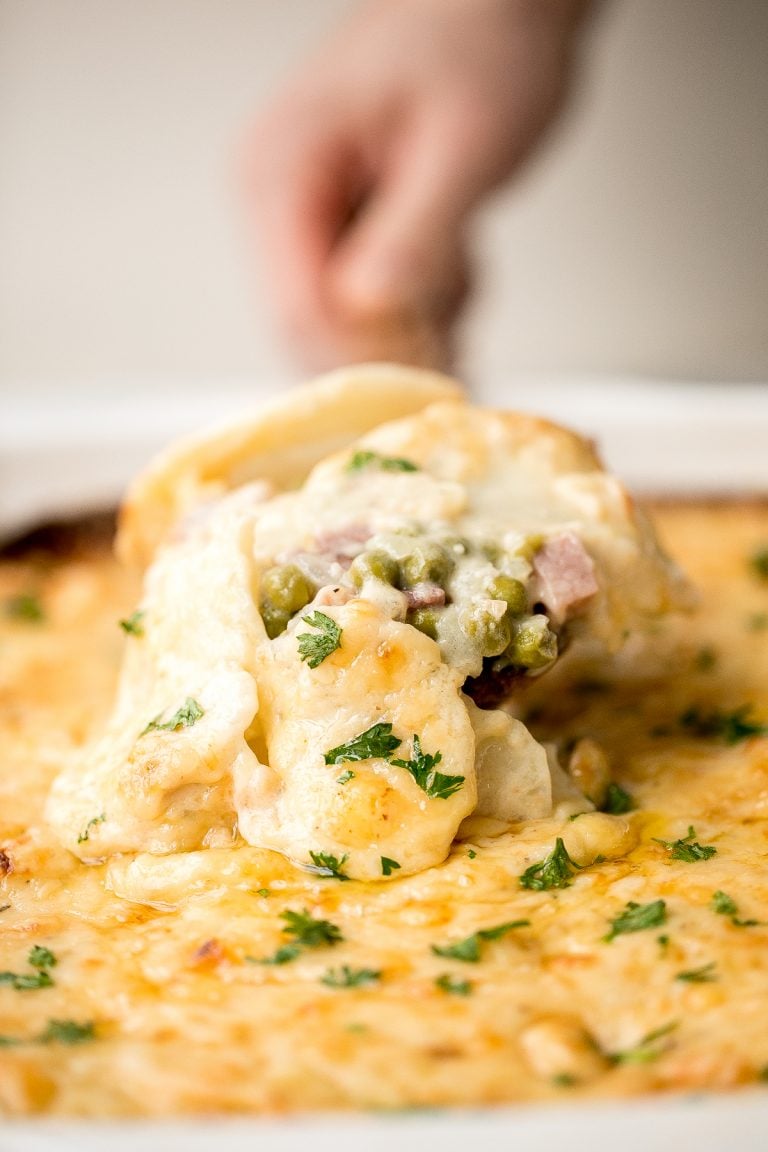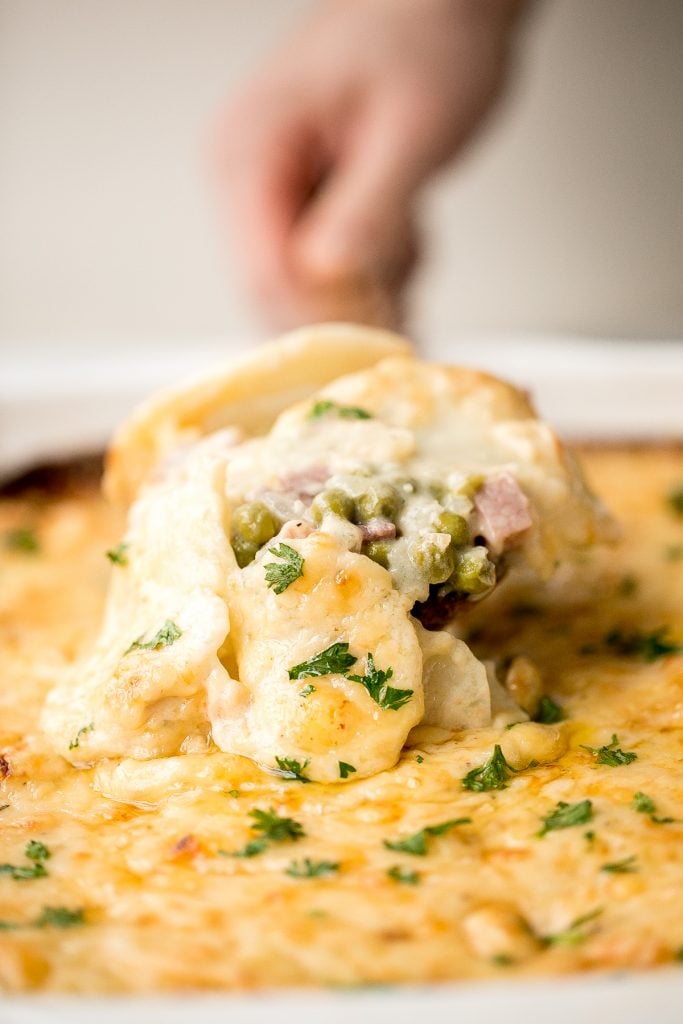 Chop up leftover ham and add it to antipasto skewers. These are a quick, easy, and delicious appetizer with the best parts of a traditional antipasto platter but easier to eat. Perfect to serve on New Year's Eve!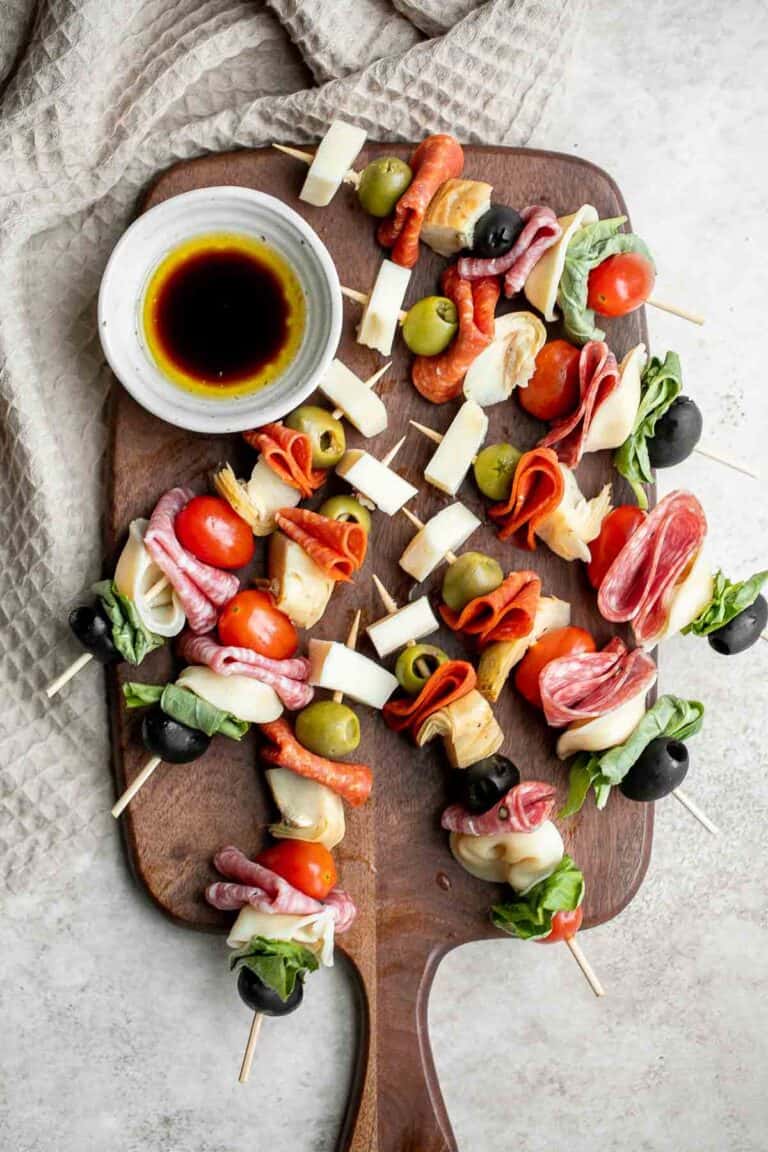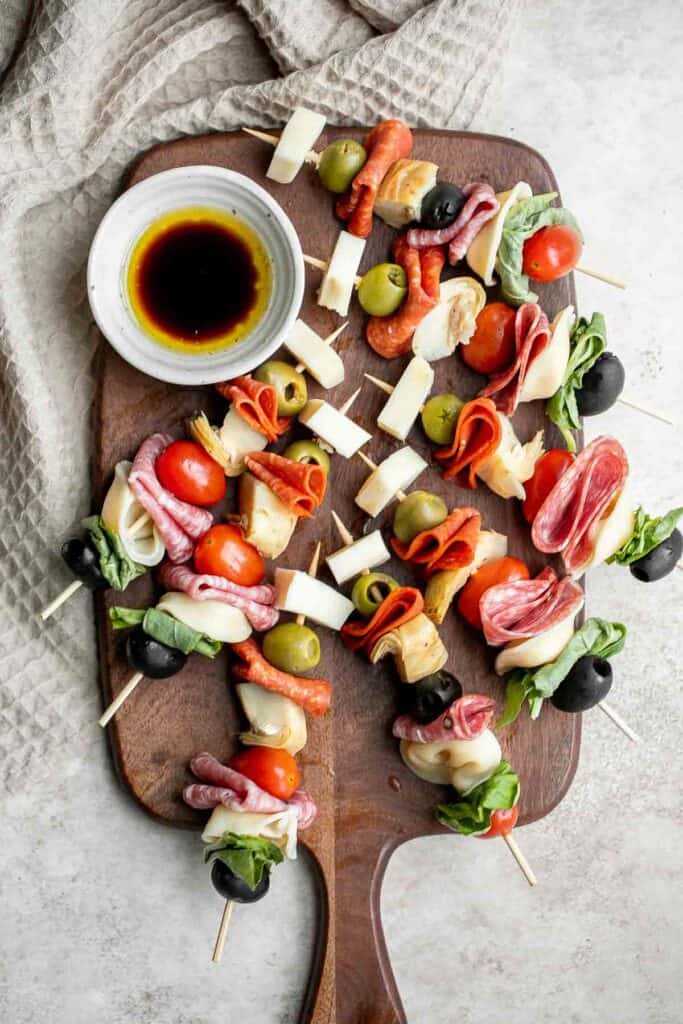 Classic split pea soup is a wholesome, filling, and delicious one pot meal that will warm you up. It's hearty, flavorful, and is loaded with nutrients.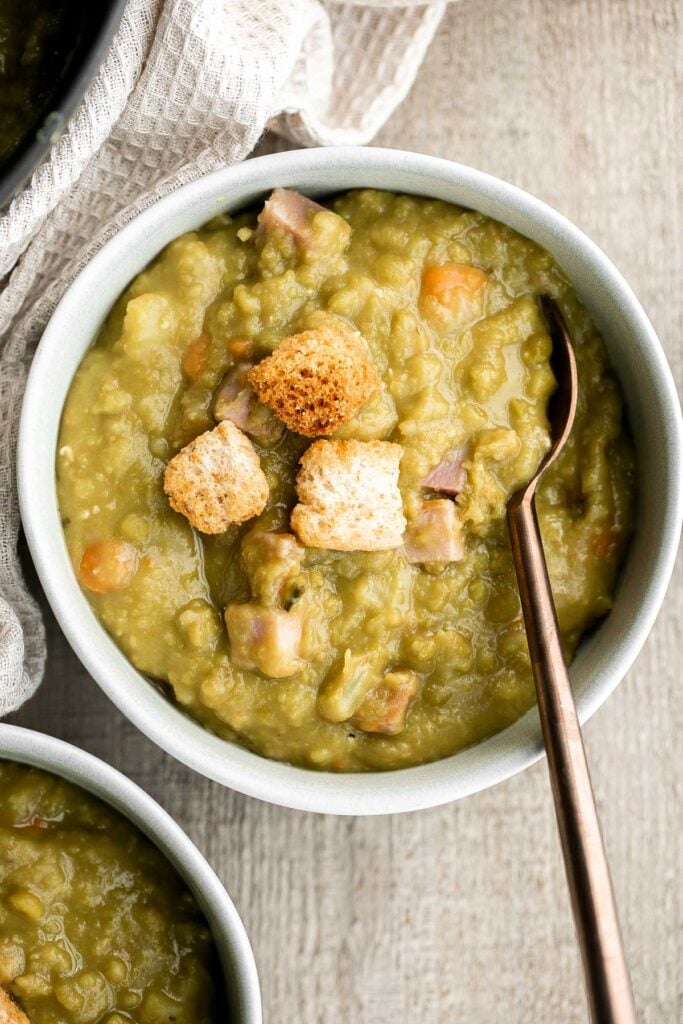 Creamy Chinese-Style Borscht Soup
Creamy and hearty Chinese-style borscht soup is loaded with carrots, potatoes, cabbage, and ham AND is both gluten-free and dairy-free. Serve it with some green onion dinner rolls or salted soft pretzels.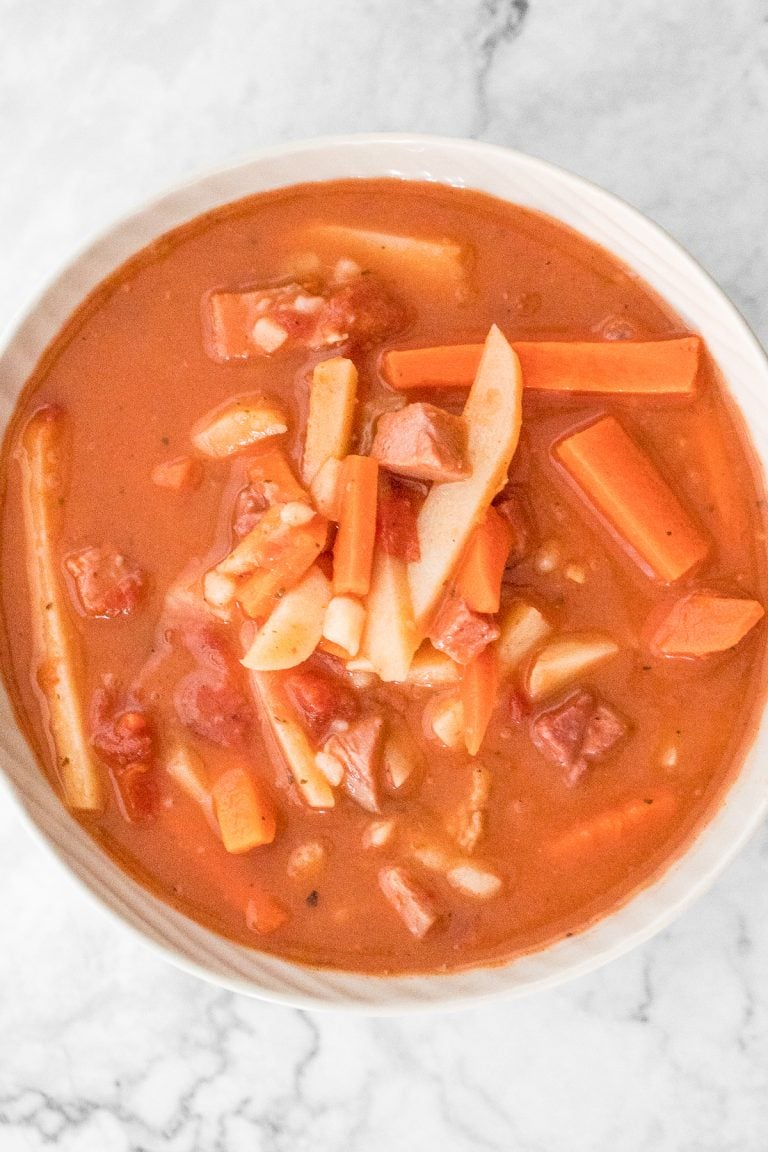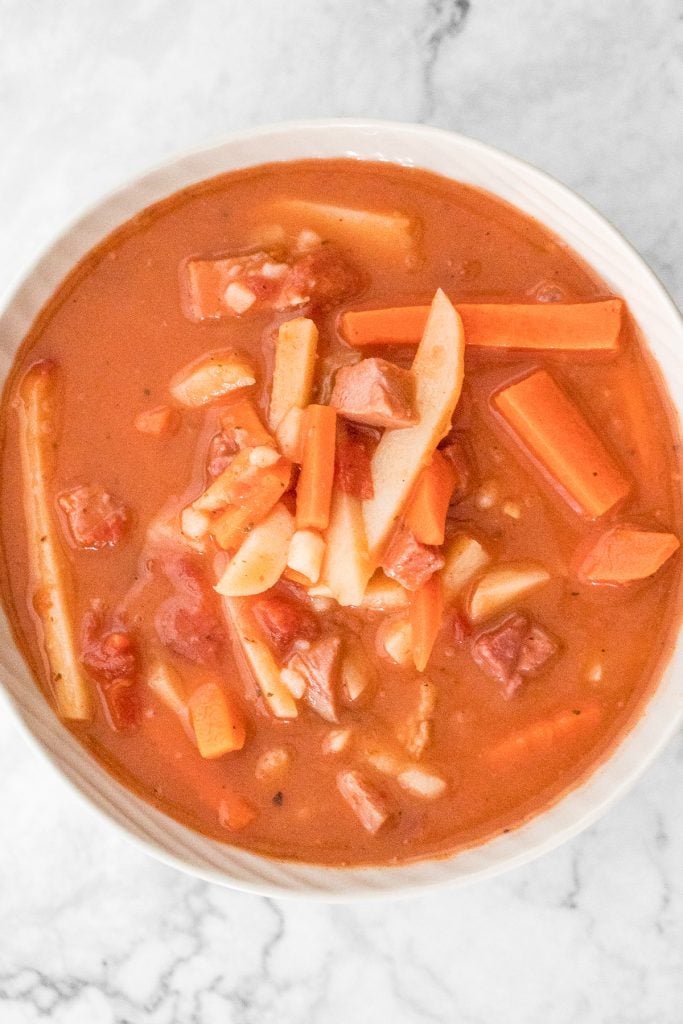 Leftover Roast Beef Recipes
Creamy beef wild rice soup is savory, flavorful, and delicious, packed with vegetables and beef flank steak (or leftover roast beef!), and freezes well.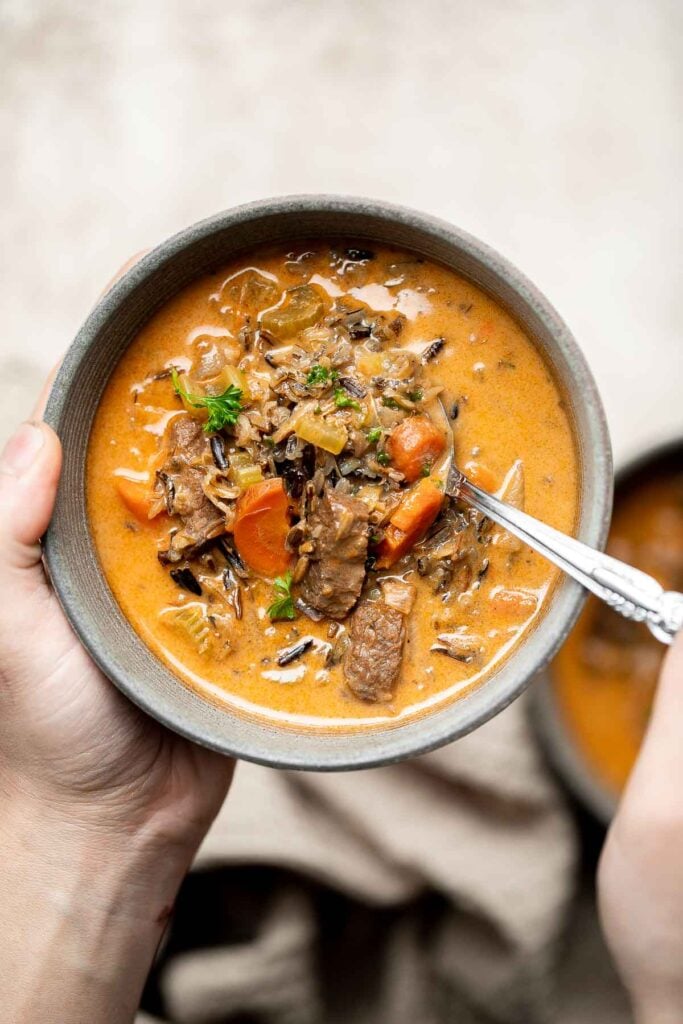 This beef noodle stir fry is the 20-minute dinner that you have been looking for — quick and easy, delicious and flavorful, and so much better than takeout.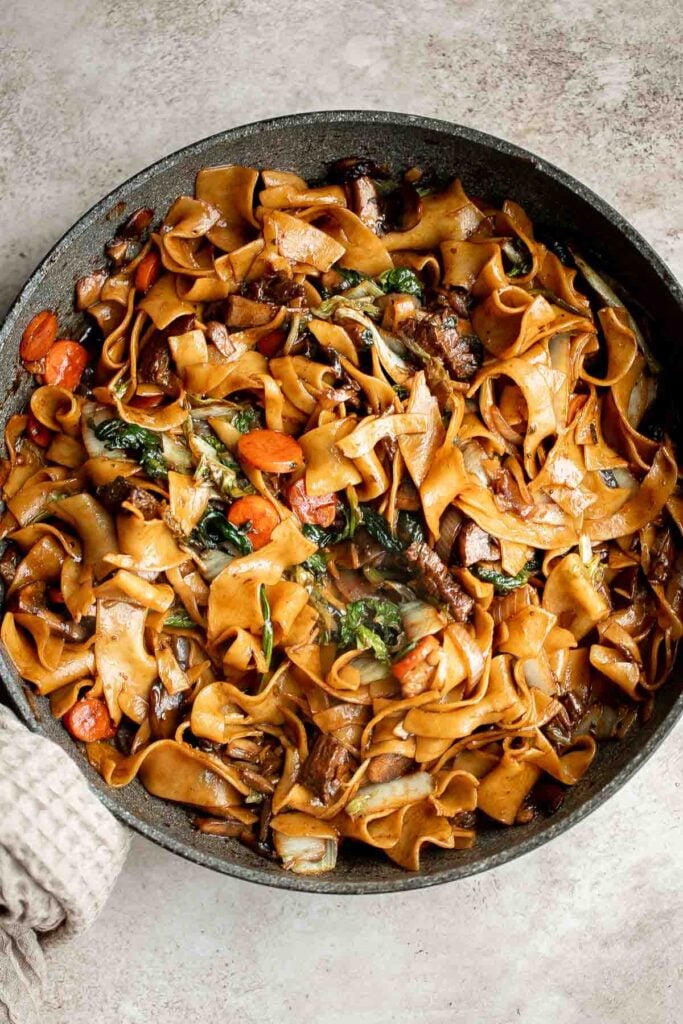 Shredded Beef Enchiladas are flavorful, saucy, and cheesy. They are easy to make for family dinner using just a few ingredients including leftover beef.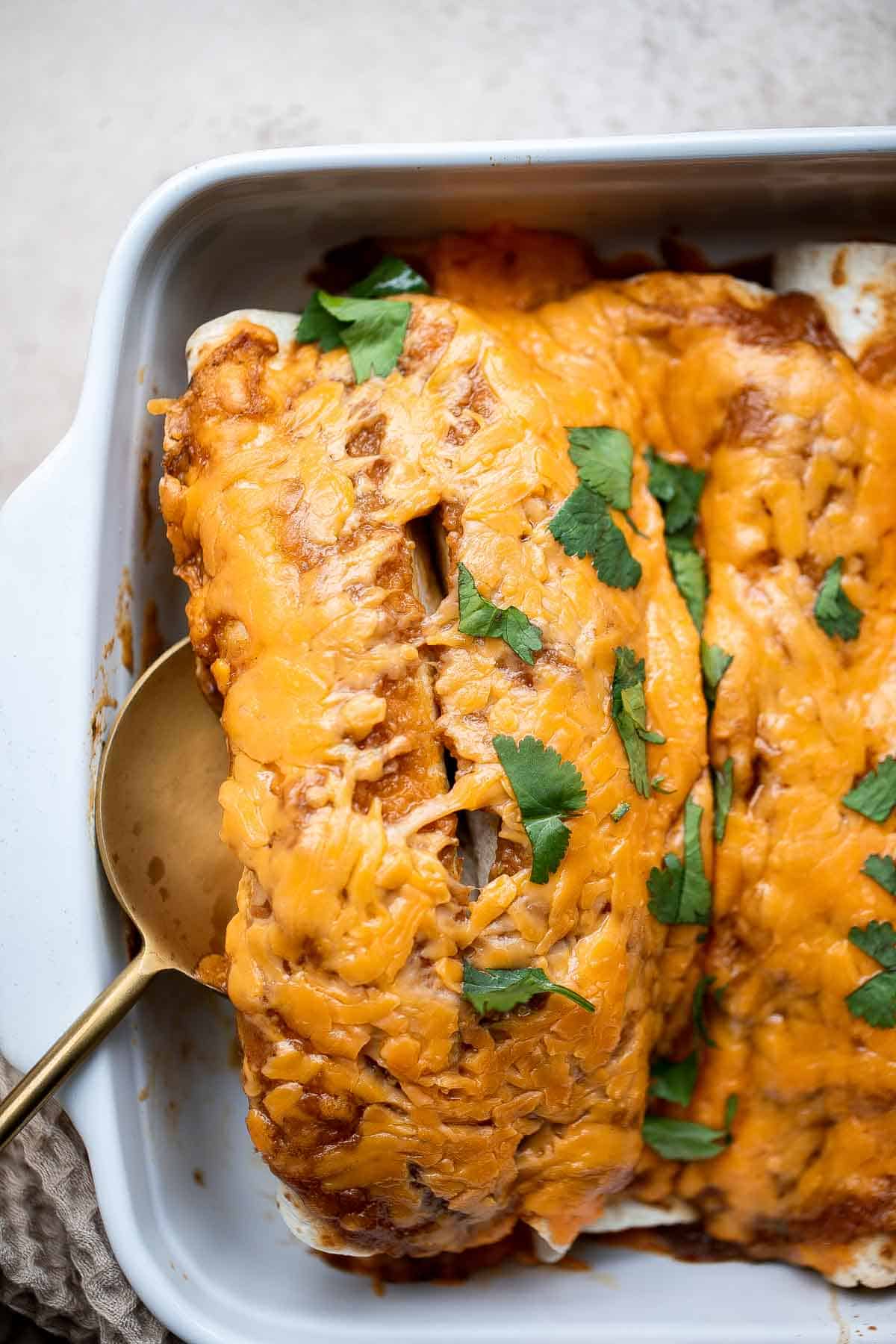 Beef stroganoff is a delicious, flavorful, and comforting Russian pasta dish that is ready in under 25 minutes. The perfect weeknight dinner.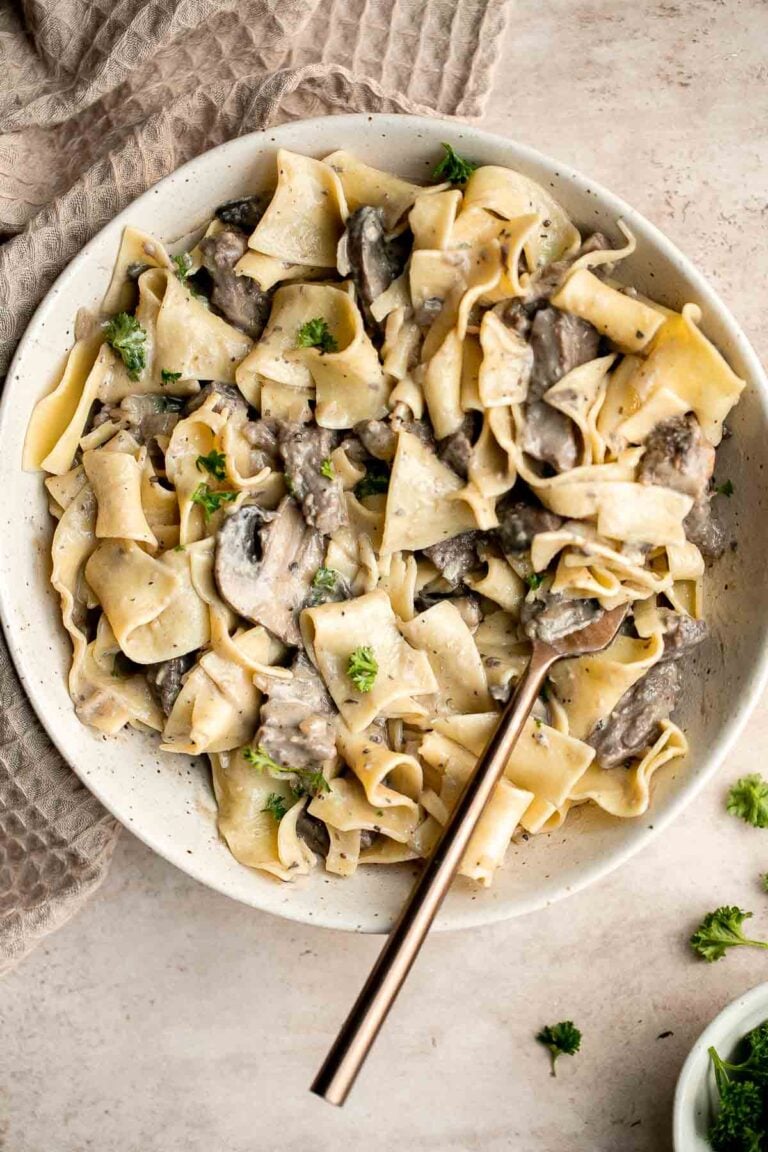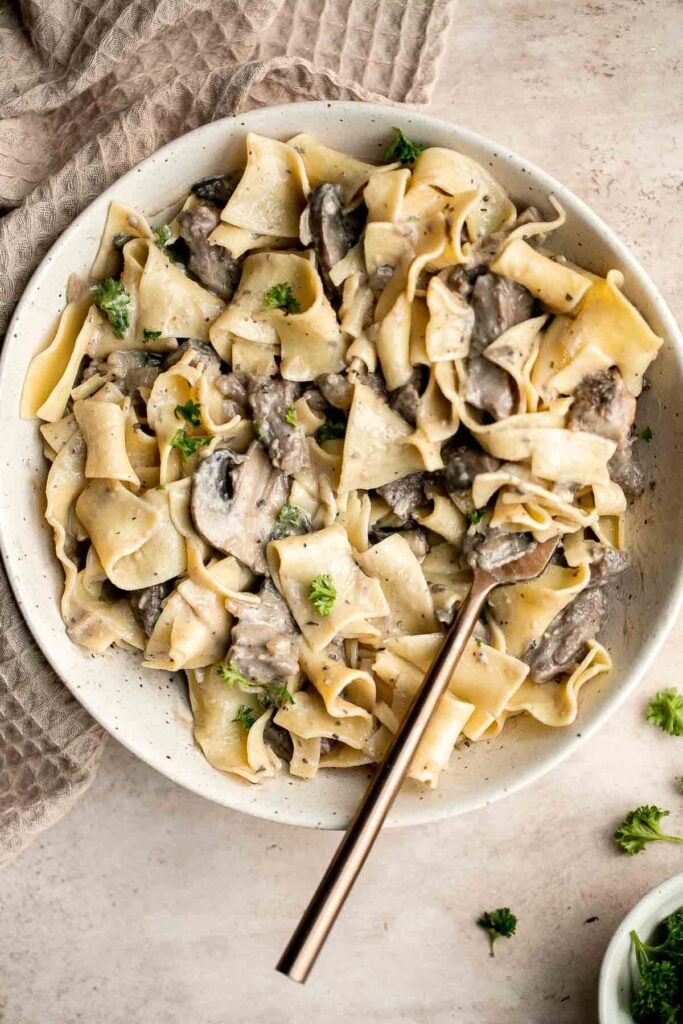 This easy Pot Roast Soup is made in 30 minutes with leftover beef and veggies simmered in broth. It's hearty, flavorful, and nourishing comfort food.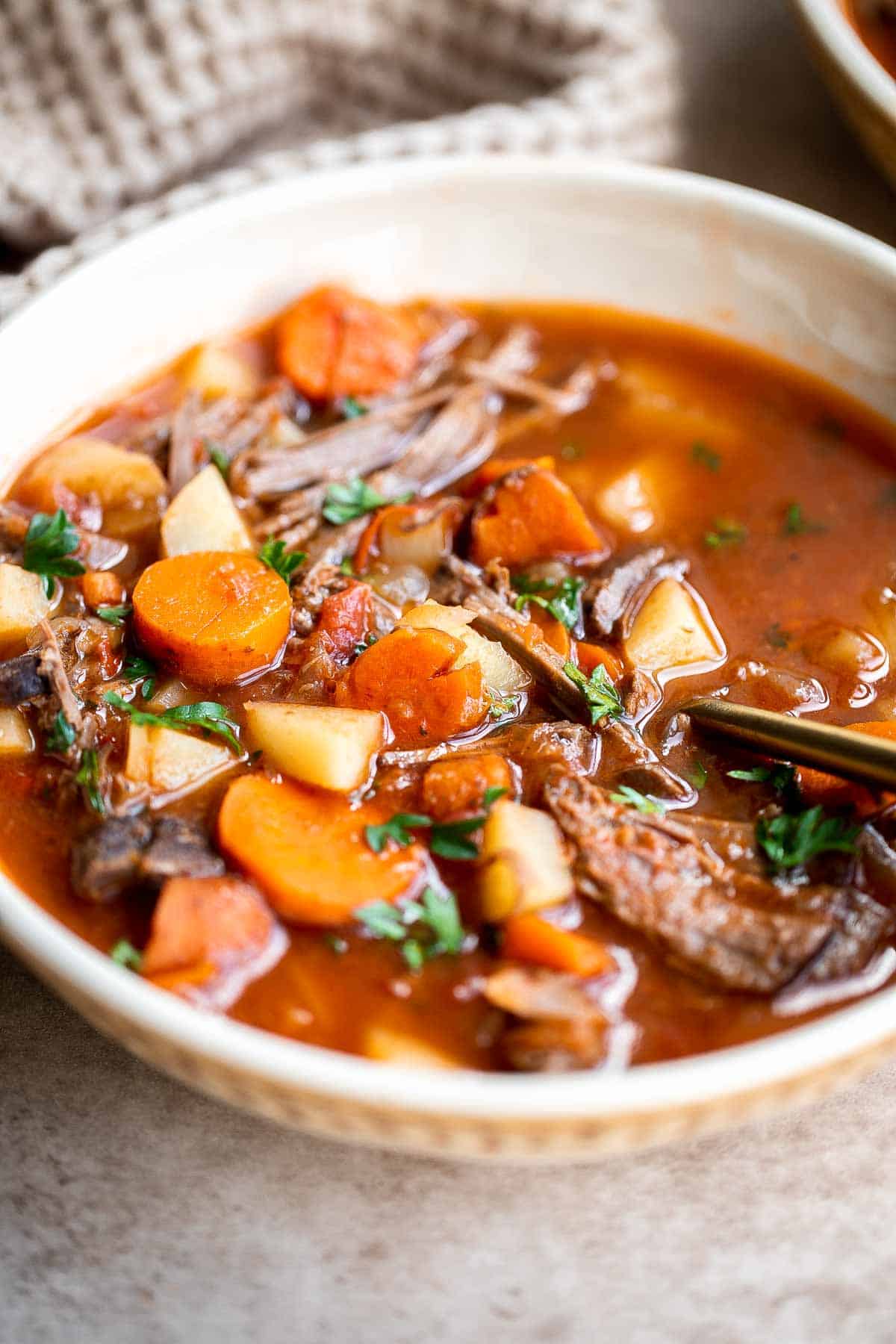 Leftover Christmas Turkey Recipes
Turkey Tetrazzini with Spinach
Creamy leftover turkey tetrazzini with spinach is a simple, easy and delicious pasta recipe that is comforting, creamy and cheesy. It's a family favourite way to use Christmas leftovers.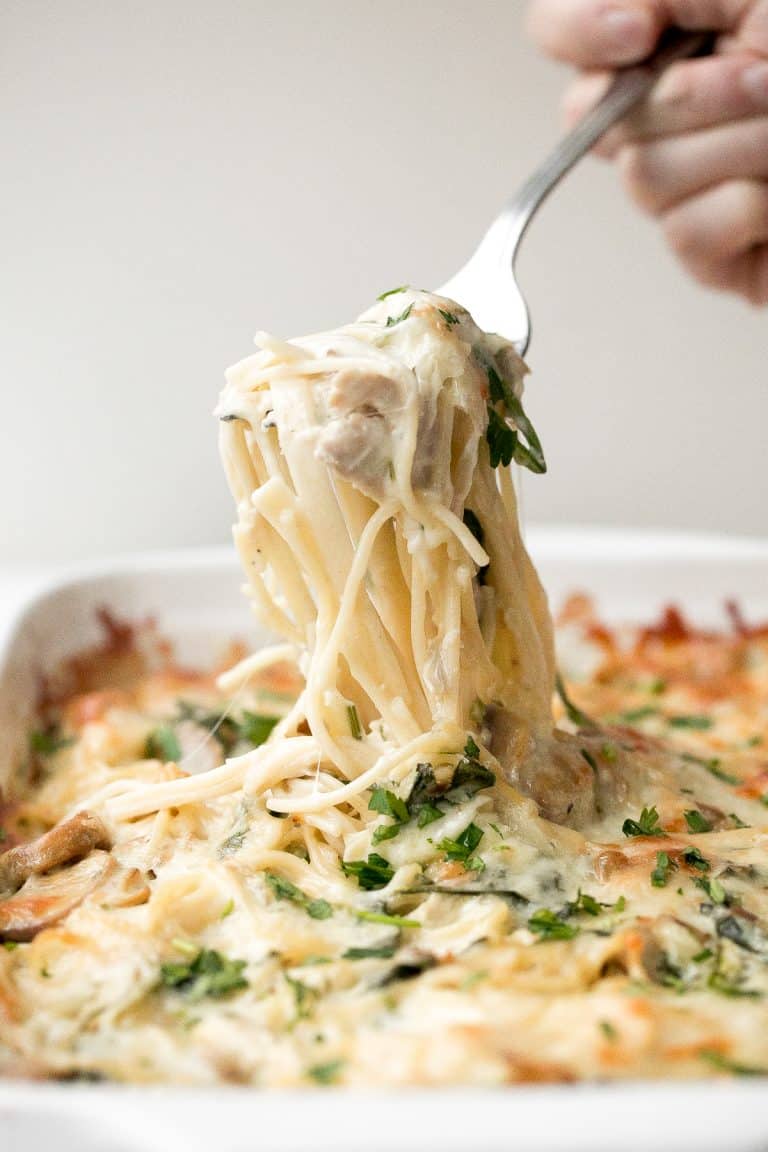 Creamy turkey gnocchi soup is the ultimate comfort food — creamy, rich, and delicious, made with good carbs, clean protein, and veggies in 25 minutes.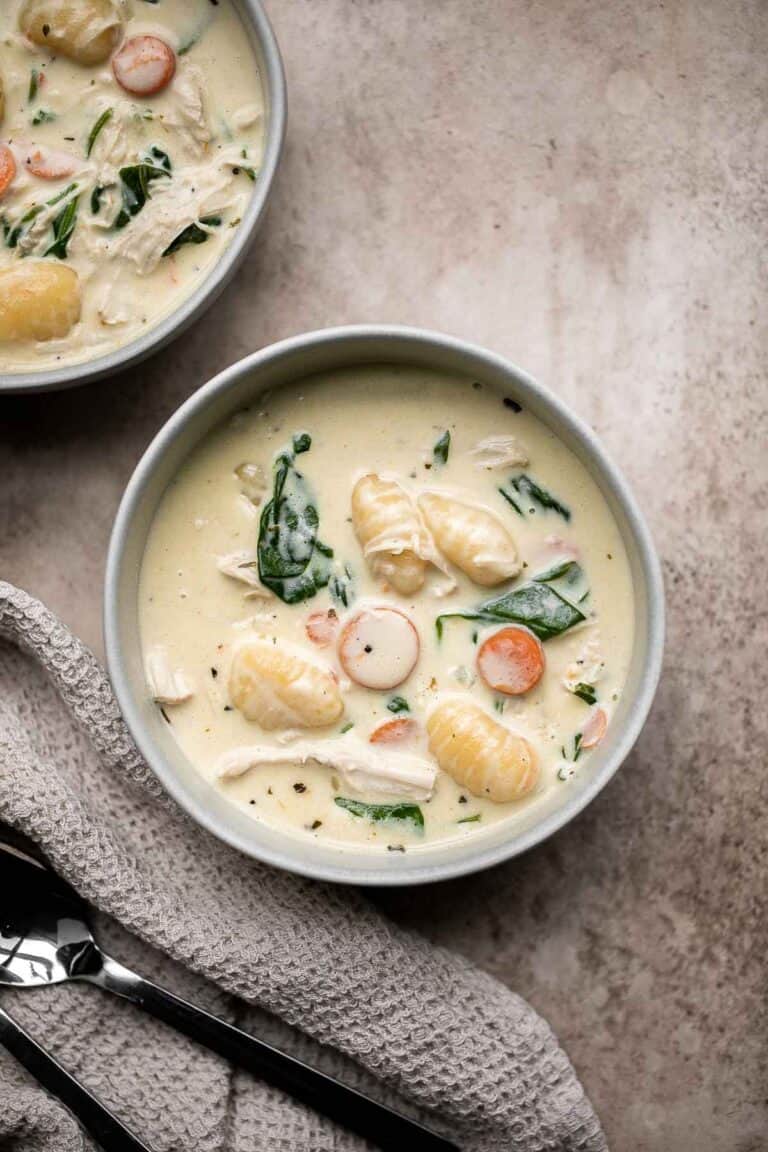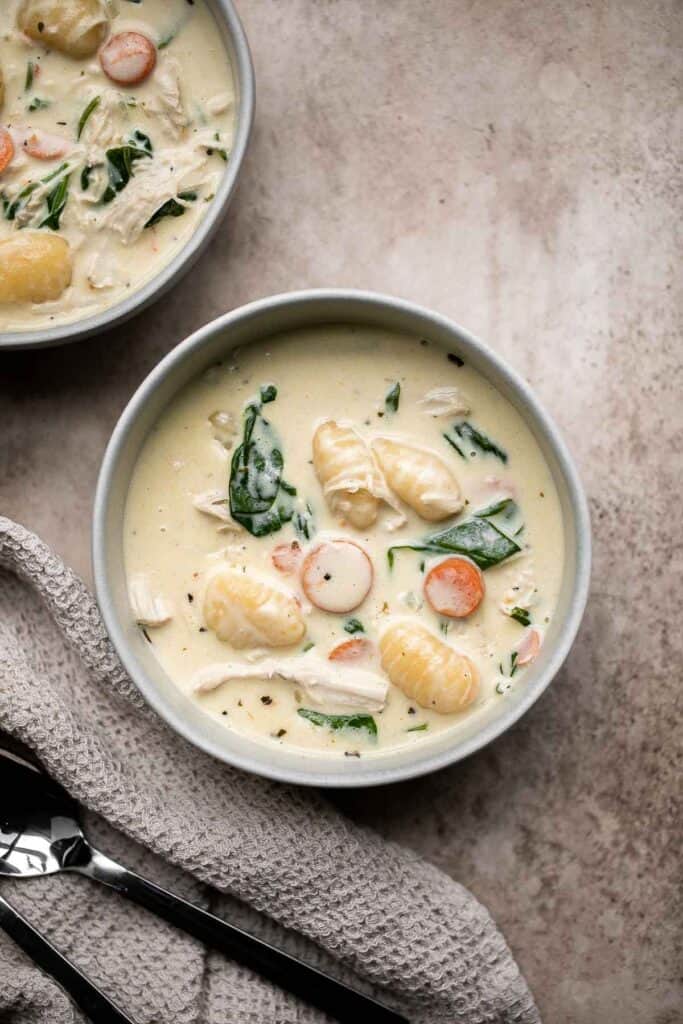 Leftover turkey fried rice with turkey, fluffy rice, scrambled eggs, vegetables, and classic Asian seasonings is a one skillet meal made in just 10 minutes.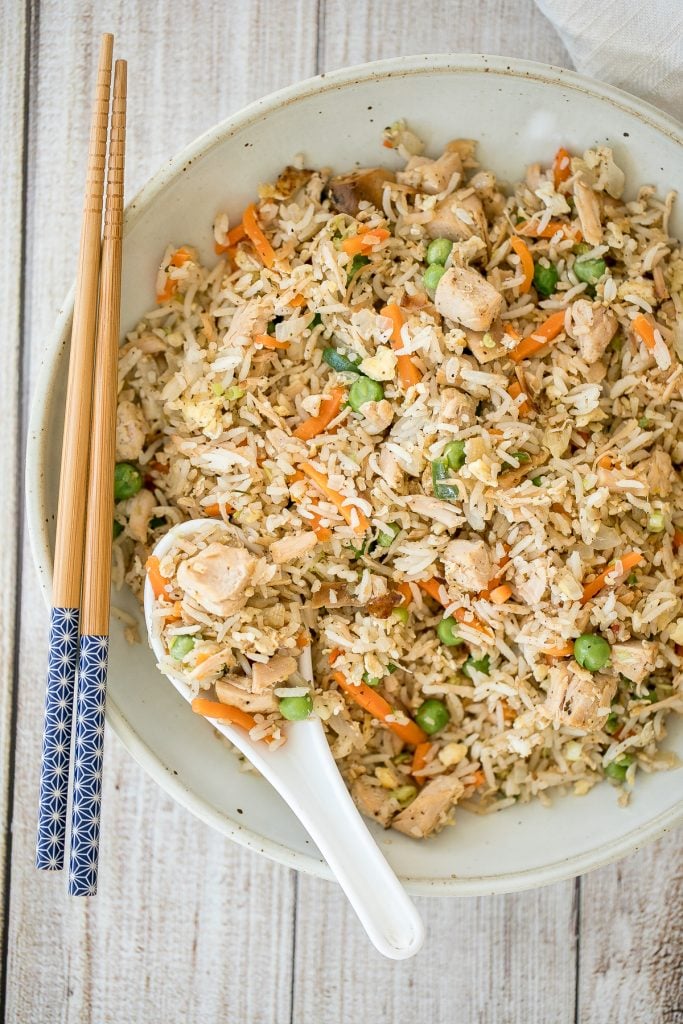 Leftover Turkey Stuffed Bell Peppers
Leftover turkey stuffed peppers are a nutritious, wholesome and healthy dinner that you can throw together easily and quickly. A total crowd-pleaser and delicious Thanksgiving leftover recipe.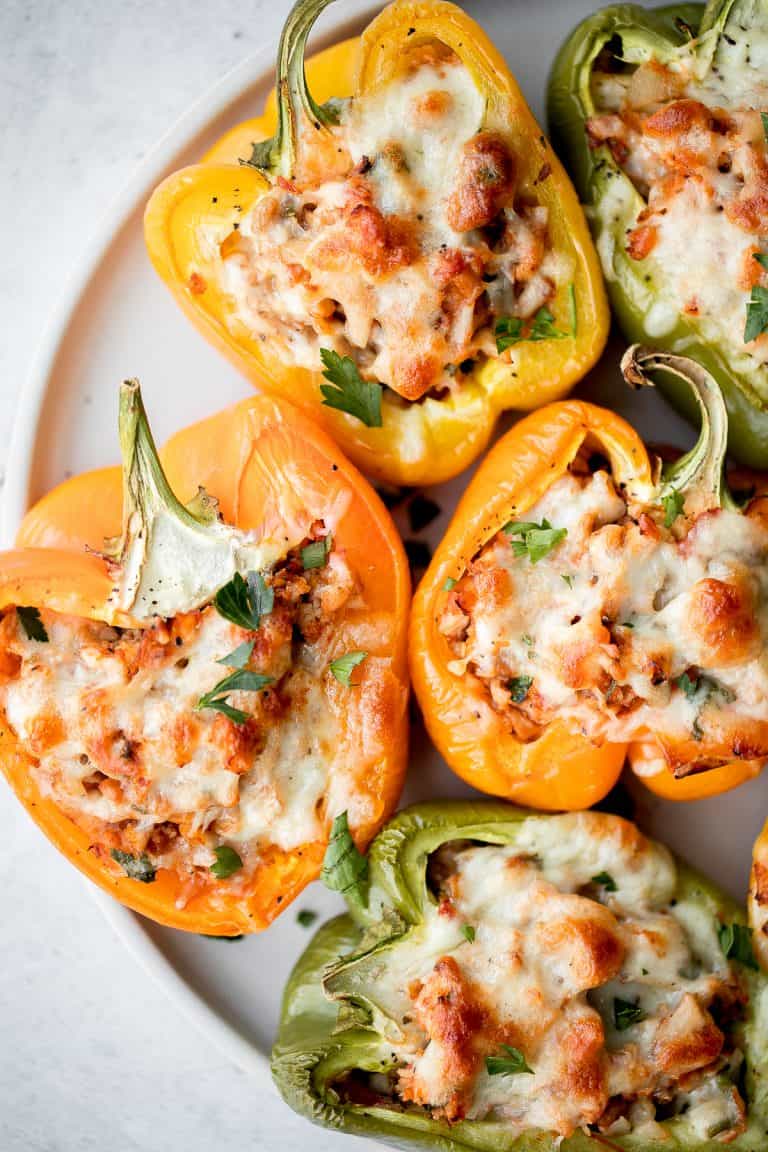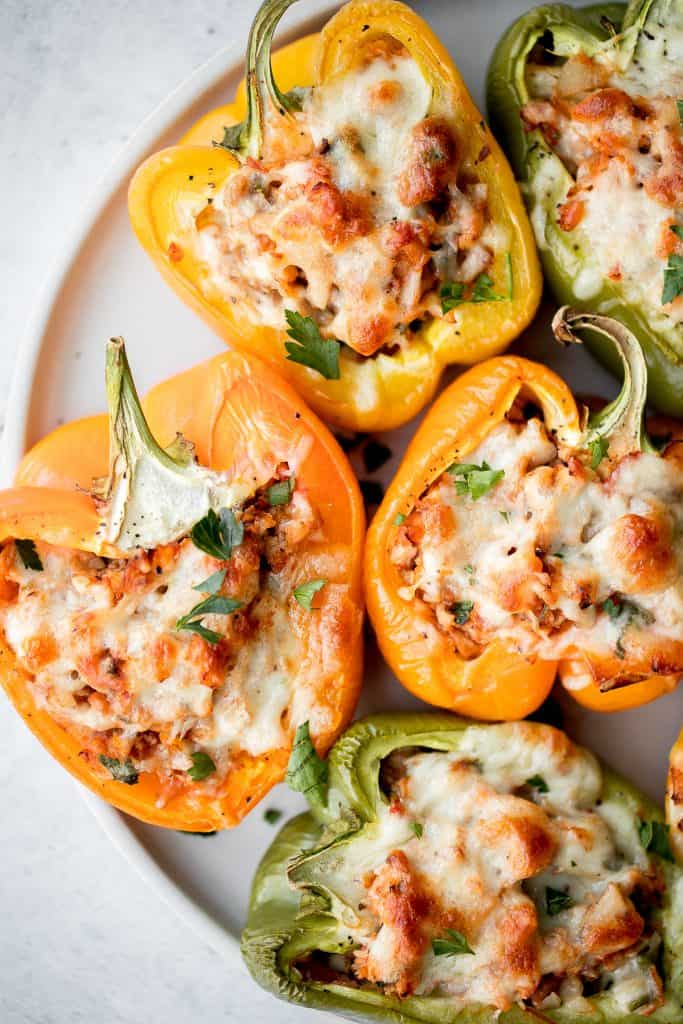 Coconut turkey curry is creamy, rich, and flavorful. This delicious curry is the perfect recipe to make when you have turkey leftovers, ready in 30 minutes!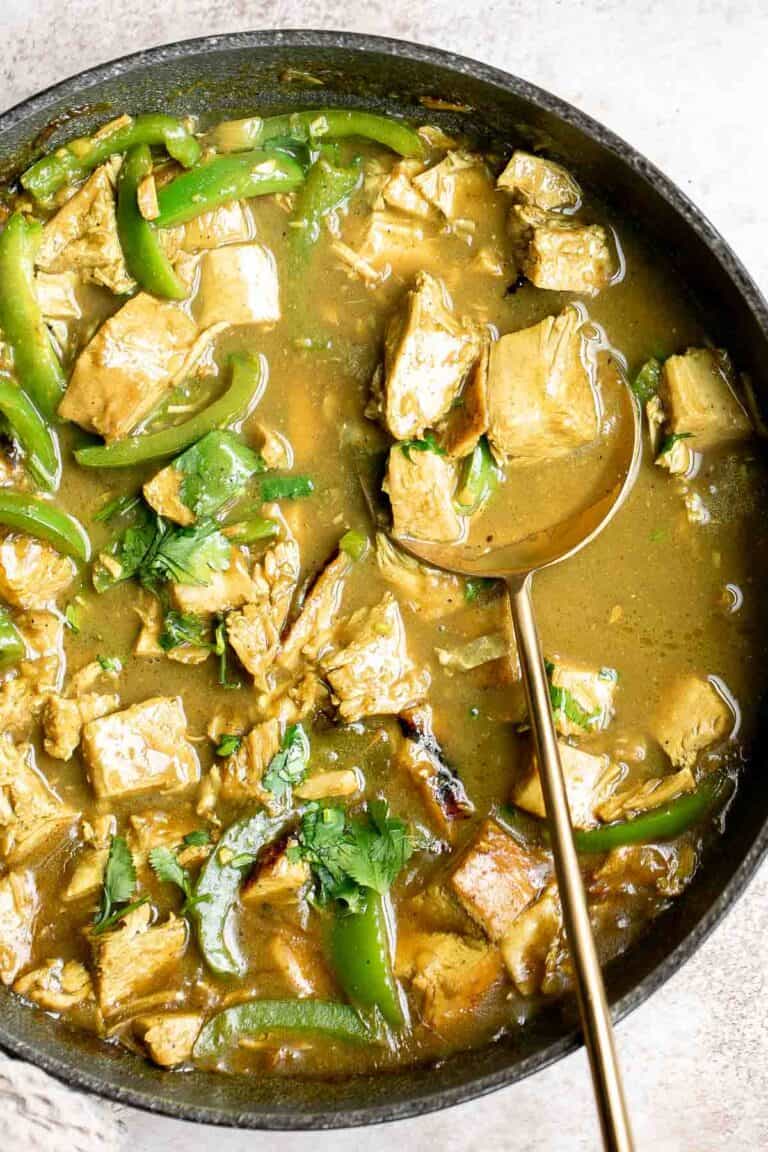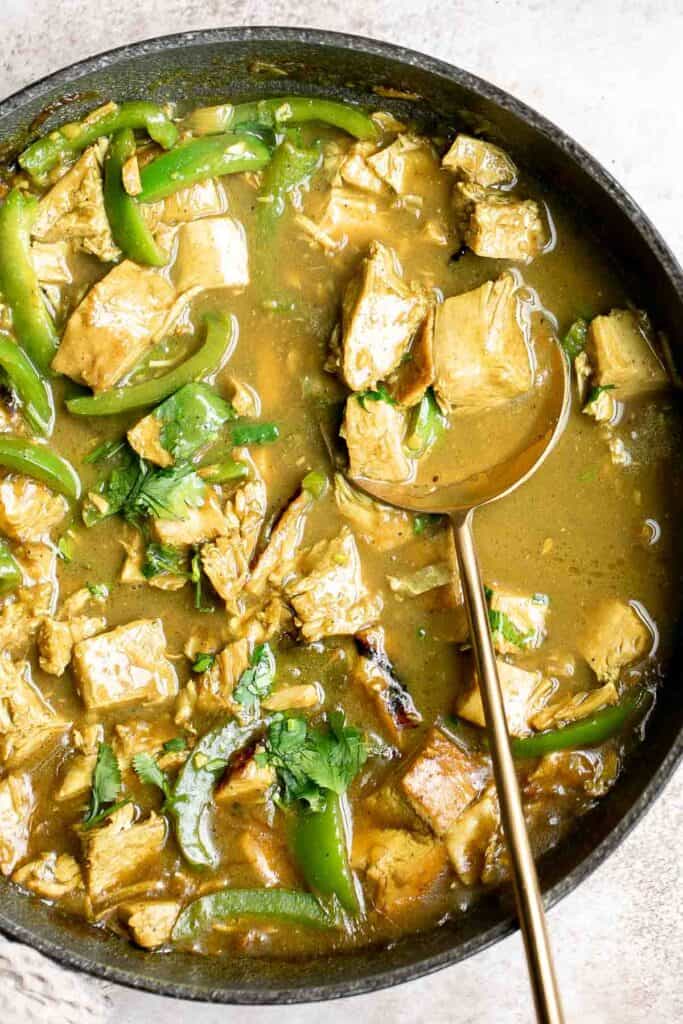 Warm and cozy, creamy turkey orzo soup is wholesome, hearty, filling, and flavourful. Make this delicious one pot meal with leftover turkey in 30 minutes. One of my favorite ways to use Thanksgiving leftovers.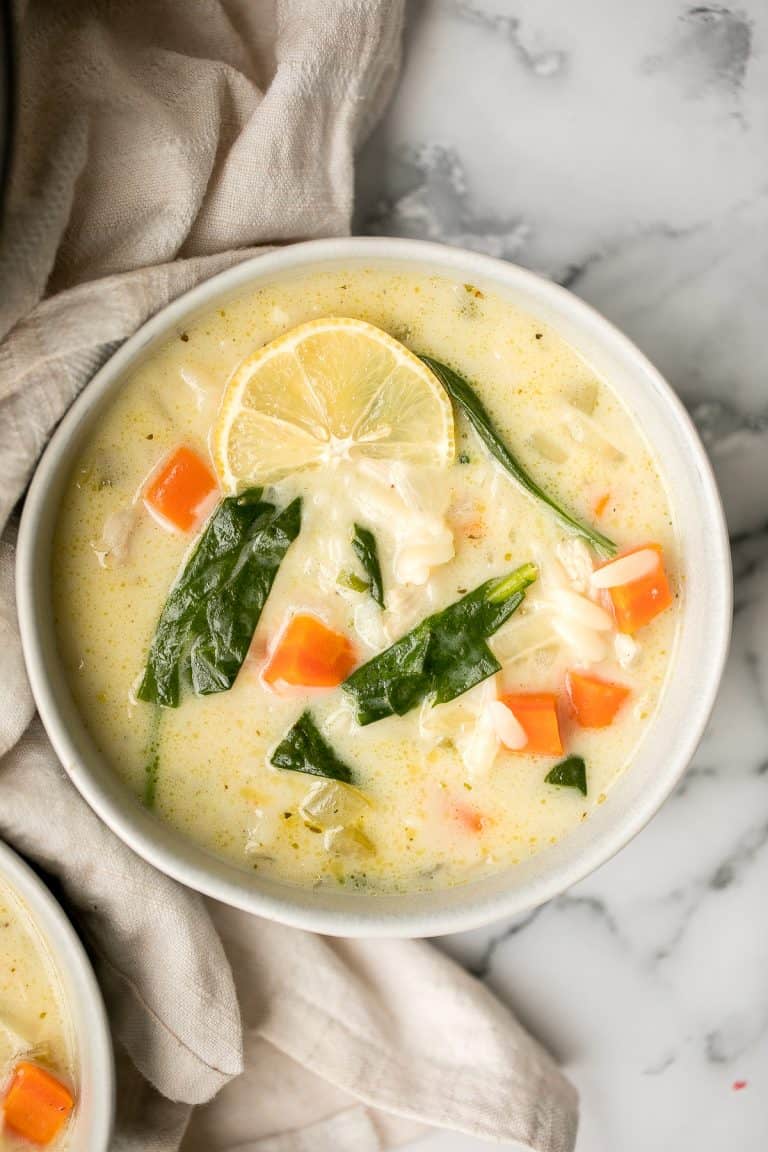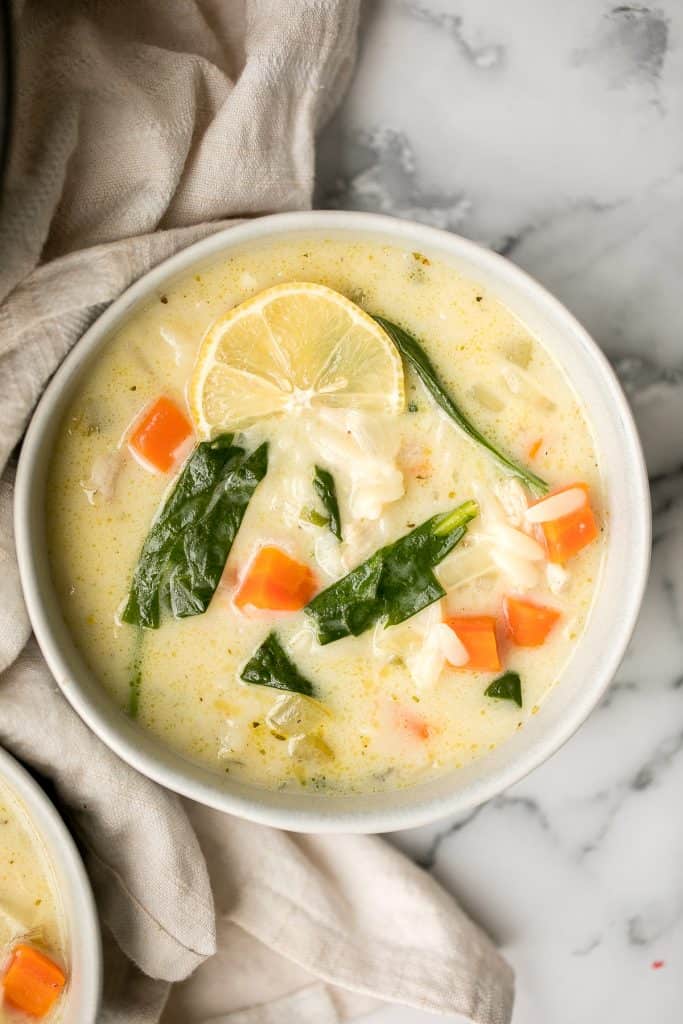 Leftover Thanksgiving Turkey Sandwich with Cranberry Sauce
Looking for comfort food in a hand-held serving? You got it! Put those leftovers to good use in this leftover Thanksgiving turkey sandwich with cranberry sauce.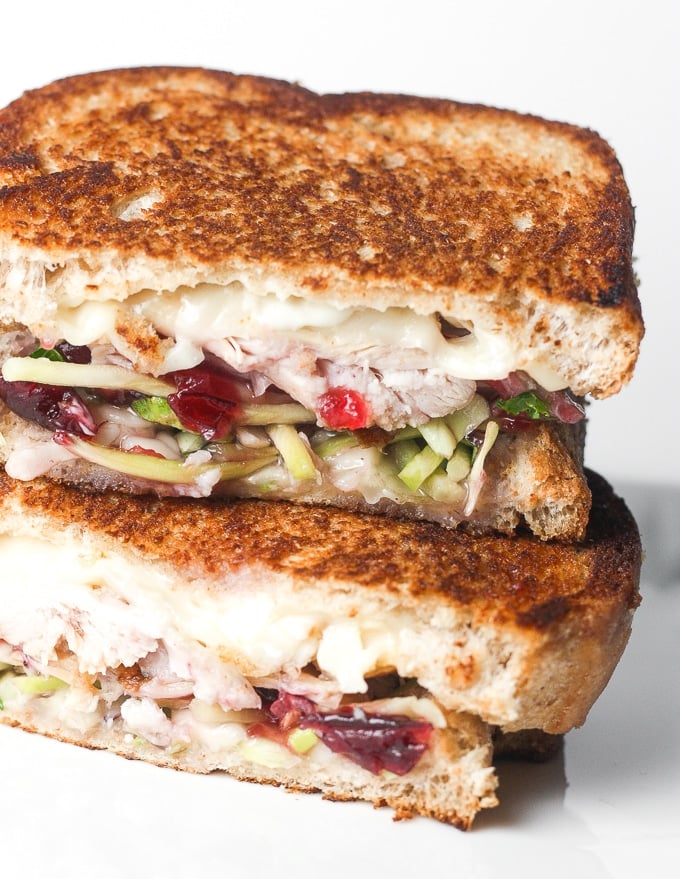 Wholesome hearty one pot leftover turkey wild rice soup is the most comforting way to use leftover turkey from Thanksgiving turkey dinner. So easy to make.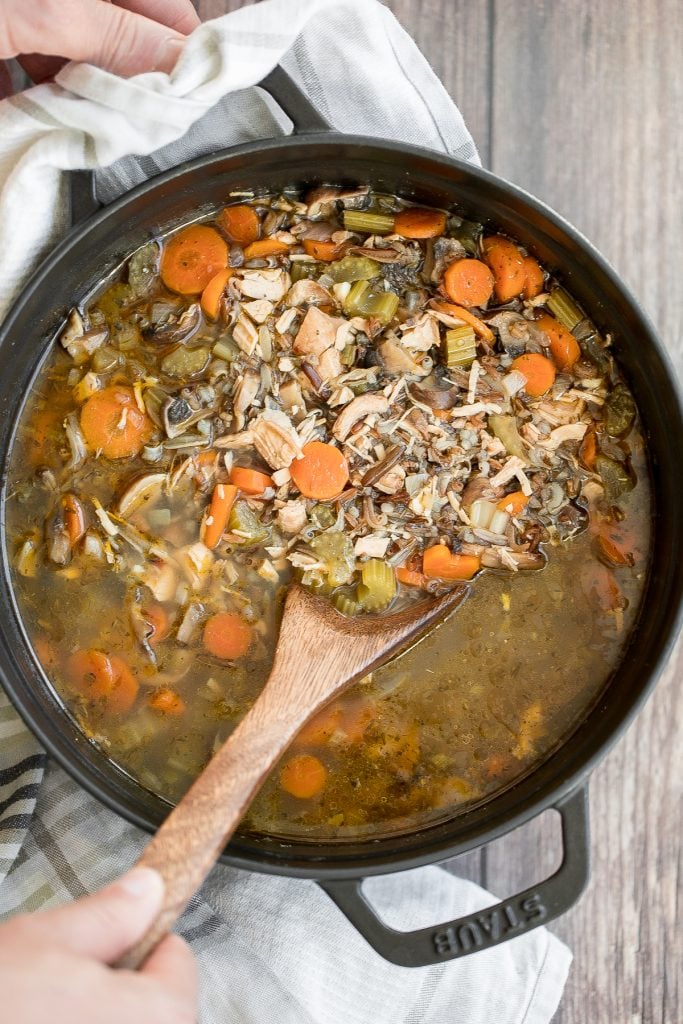 Quick easy buffalo turkey wraps with homemade buffalo sauce are flavorful, spicy, and delicious. A healthy lunch that will keep you full until dinner.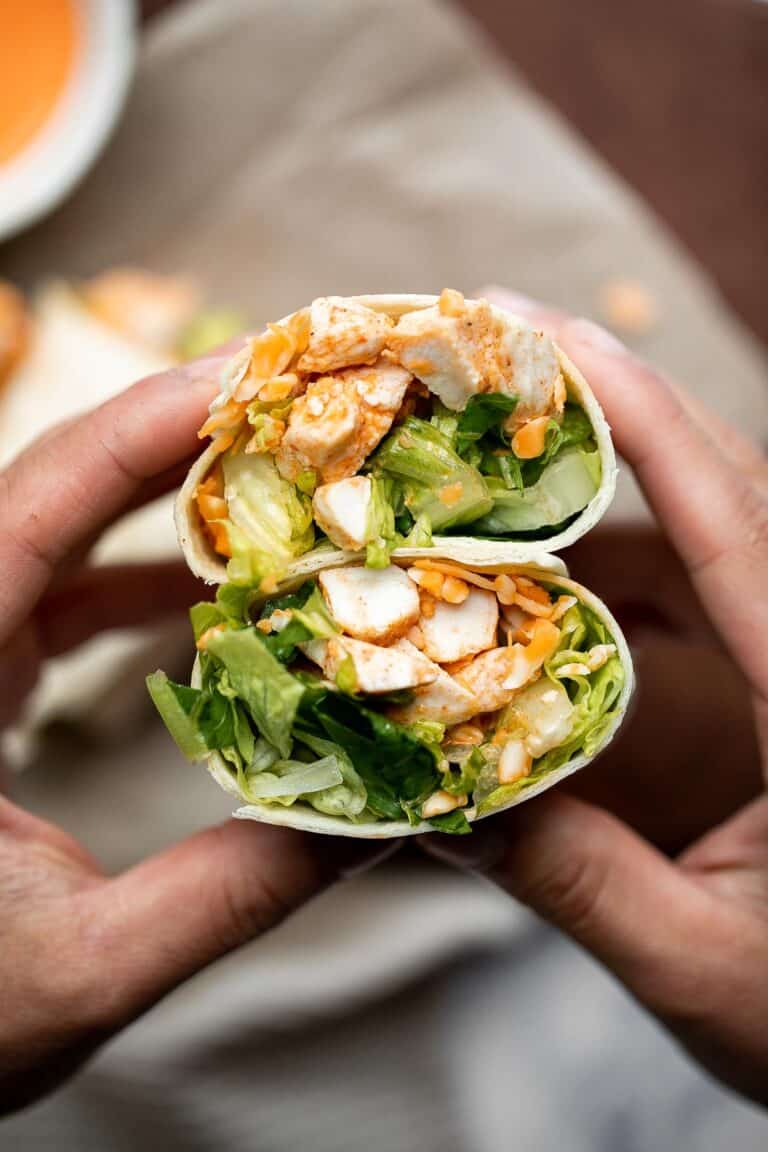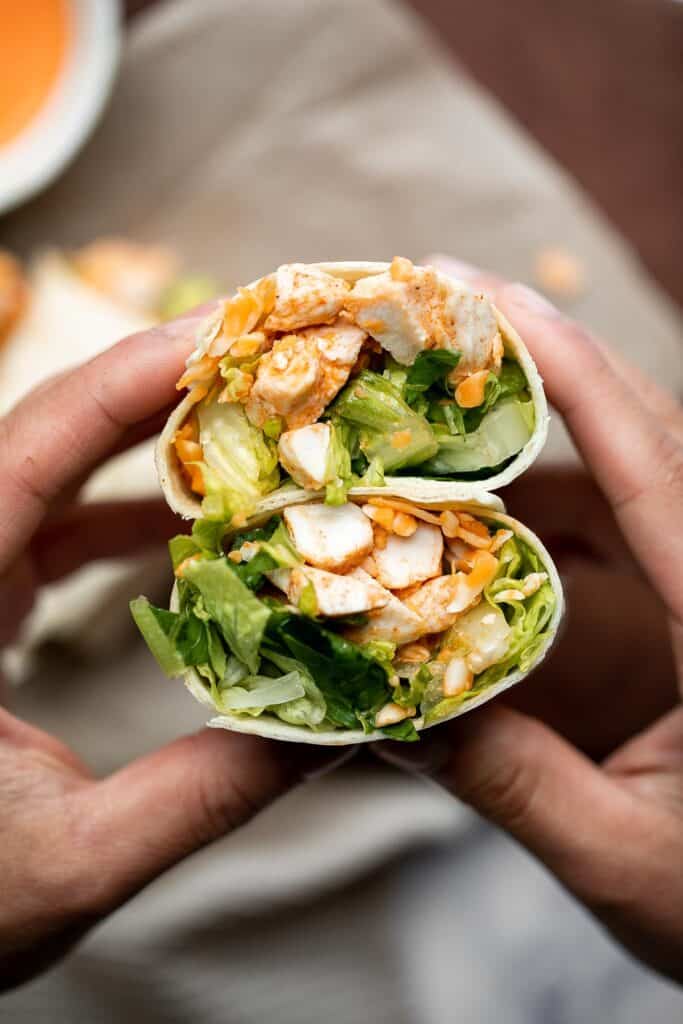 Leftover turkey potato chowder is a creamy, savory, and delicious soup that is loaded with holiday leftovers. Quick and easy, ready in under 30 minutes.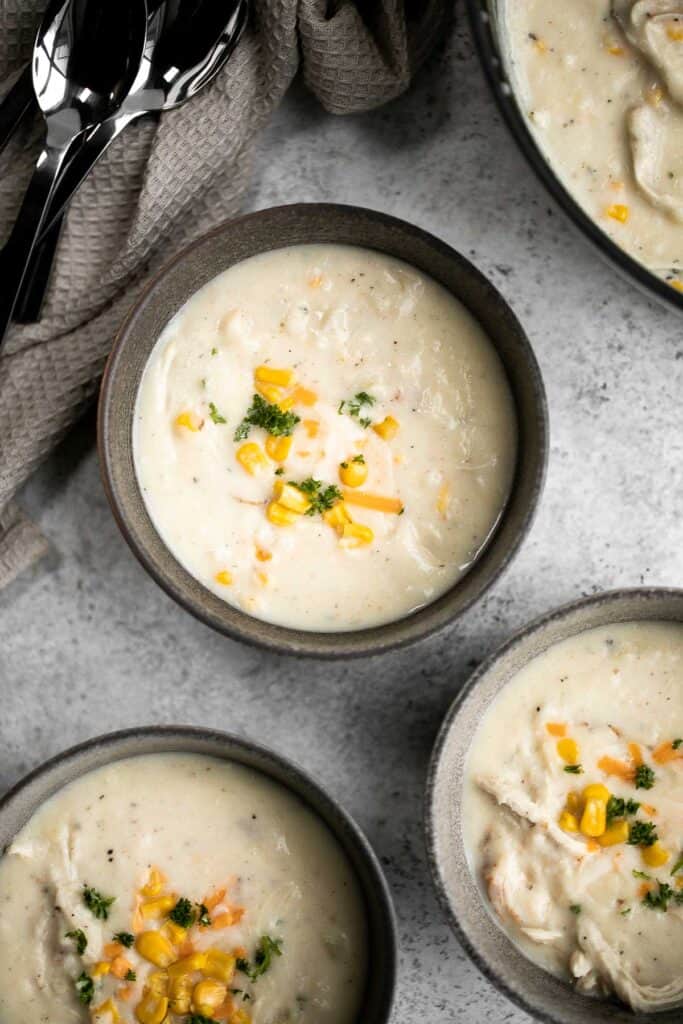 Leftover Roast Chicken Recipes (that also work with Leftover Turkey)
White chicken chili is an easy and delicious one pot meal made with shredded chicken, hearty veggies, and a creamy broth that's loaded with flavor.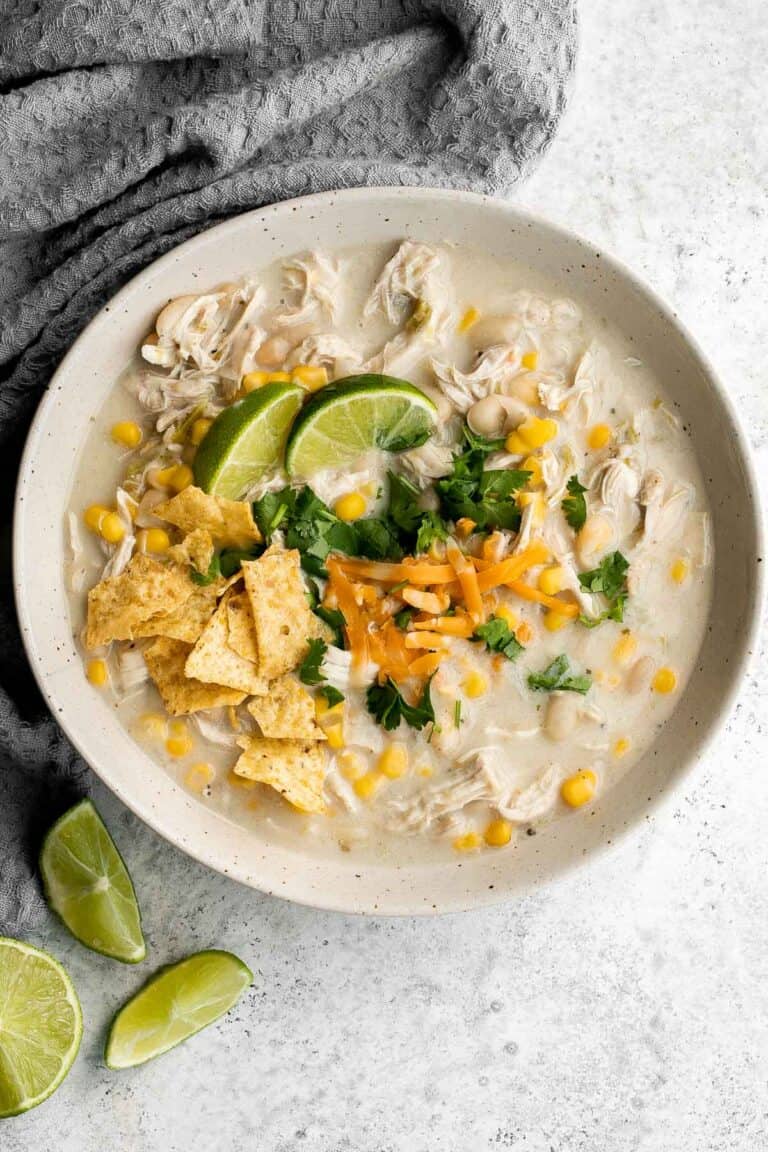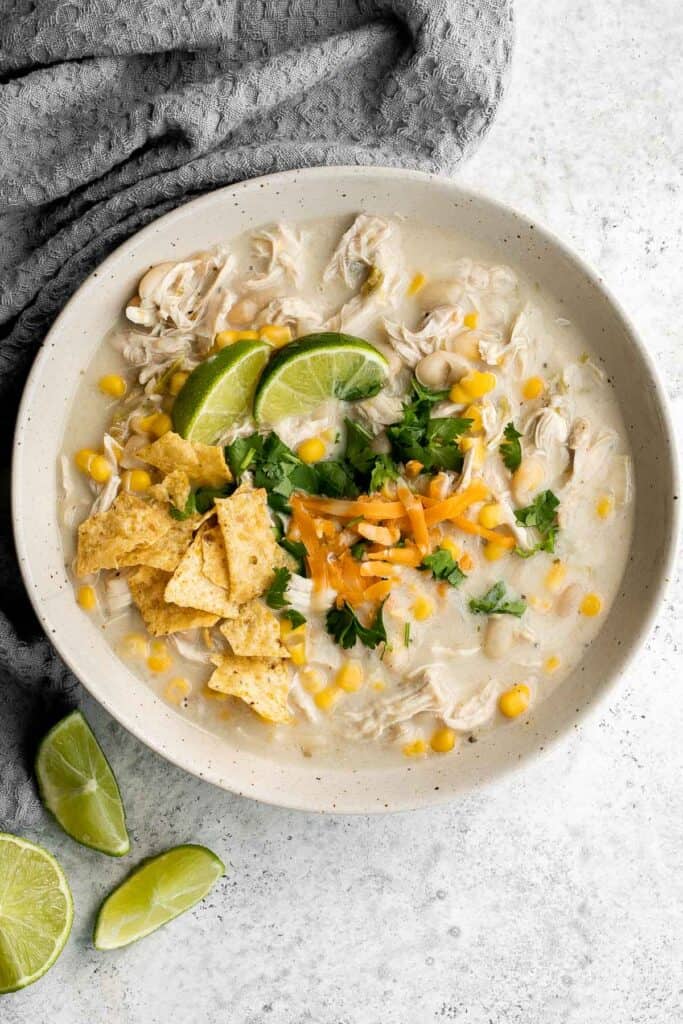 Homemade chicken pot pie is loaded with a delicious, creamy, savory filling contained by a crispy, buttery, and flaky pie crust. It stores and freezes well.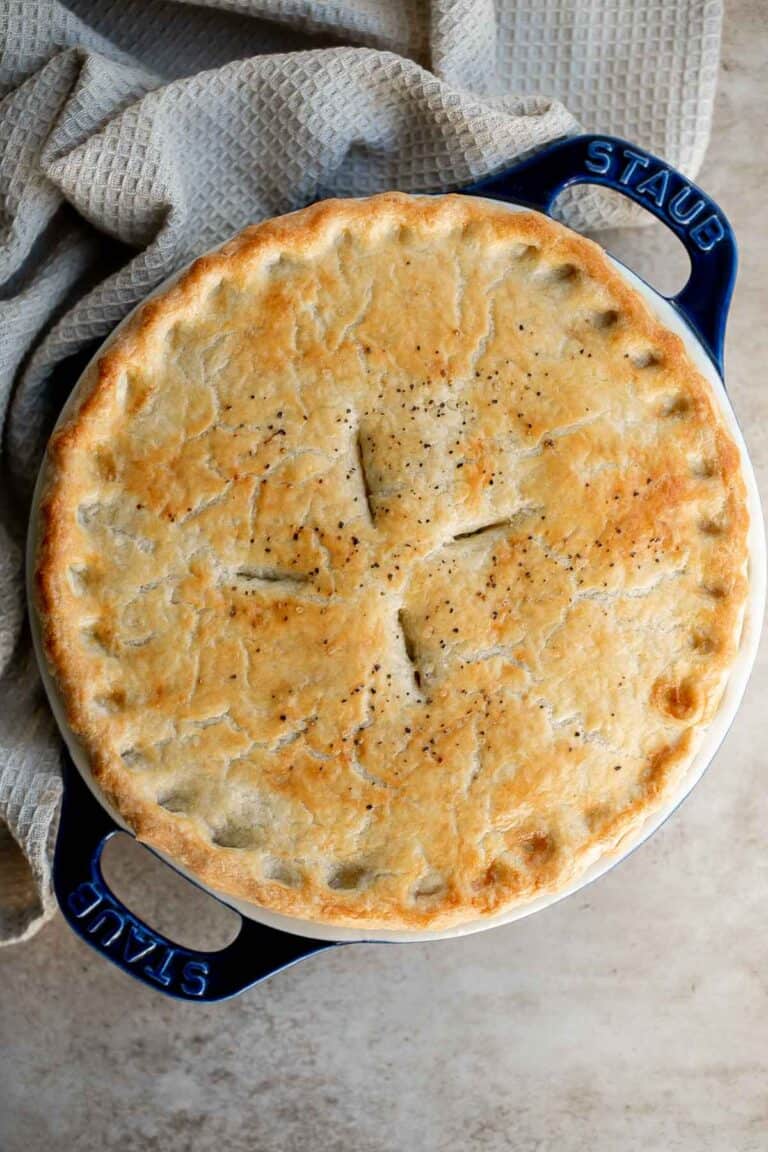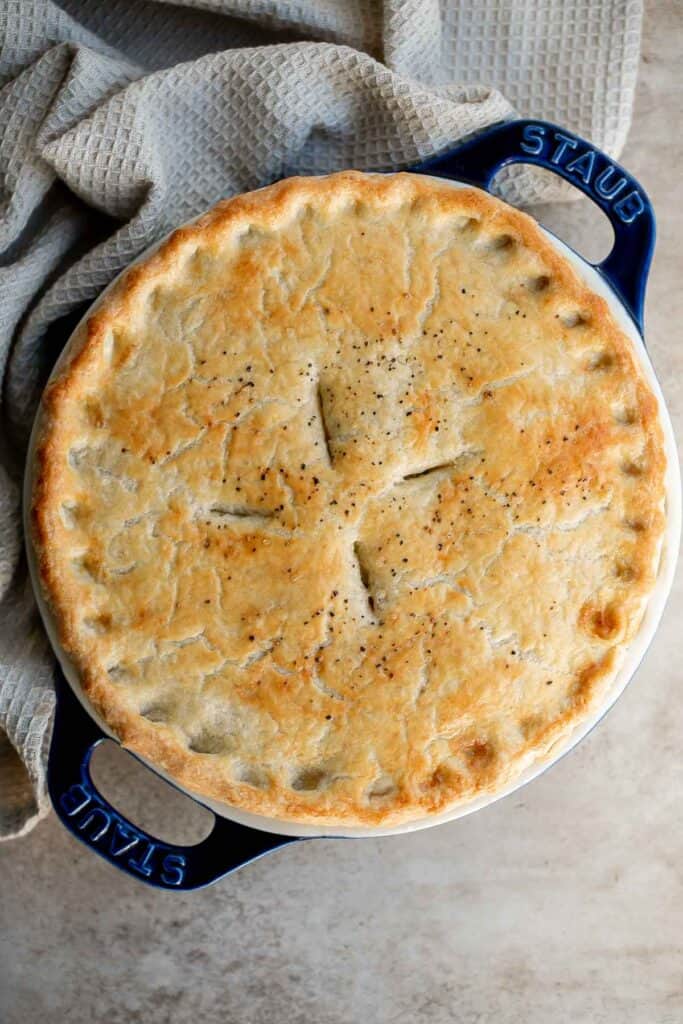 Easy baked chicken enchiladas brings the taste of authentic Mexican food into your kitchen -- saucy, spicy, and savoury. Perfect for a Mexican fiesta on Cinco de Mayo.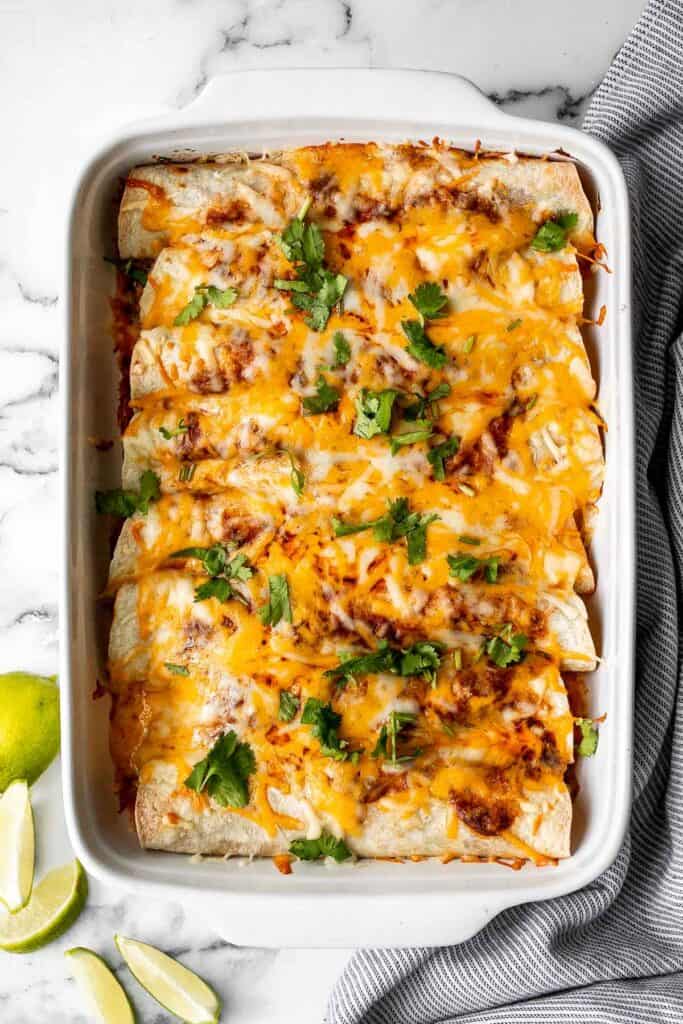 Greek chicken salad is fresh, healthy, and delicious, packed with classic Mediterranean flavors. Perfect as a light lunch or dinner, or for meal prep.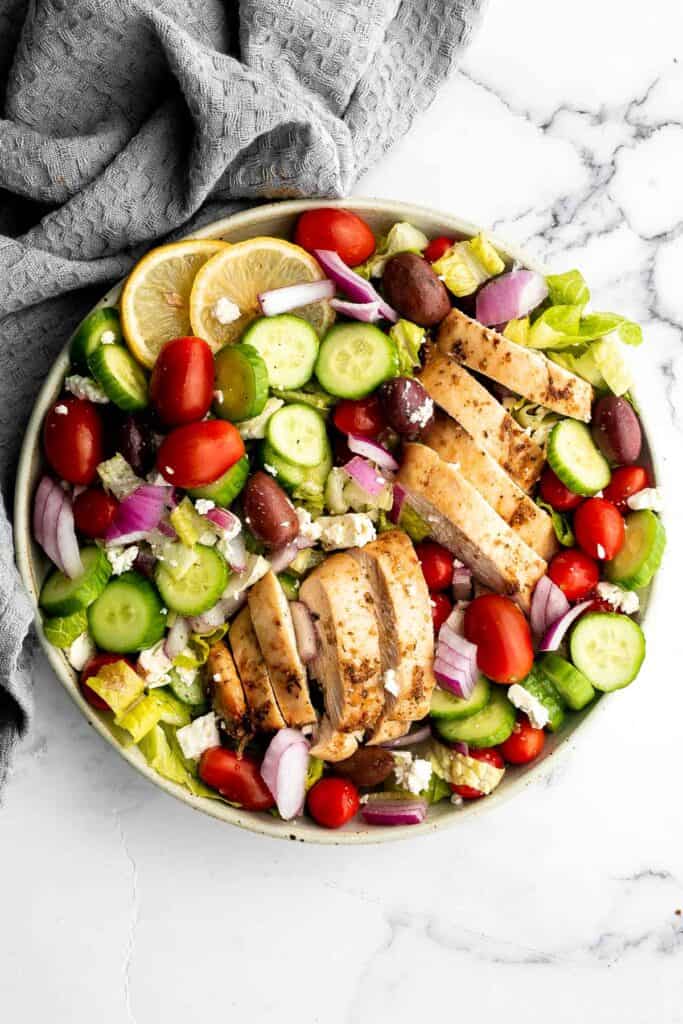 ForgForget delivery and make sweet, tangy, and smoky BBQ chicken pizza from the comfort of your own home in under 30 minutes. The easiest weeknight dinner.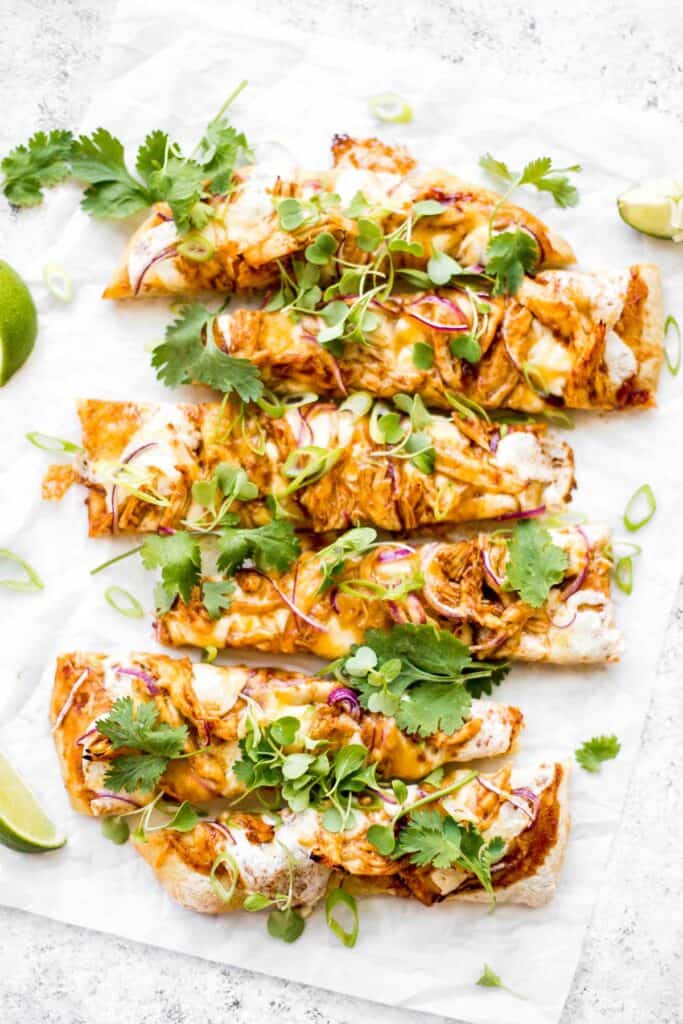 Smooth, hearty and light, one pot lemon chicken orzo soup is pure comfort in a bowl. This family favourite is like chicken noodle soup with a major upgrade. Serve it with some crispy sourdough discard crackers with sesame seeds.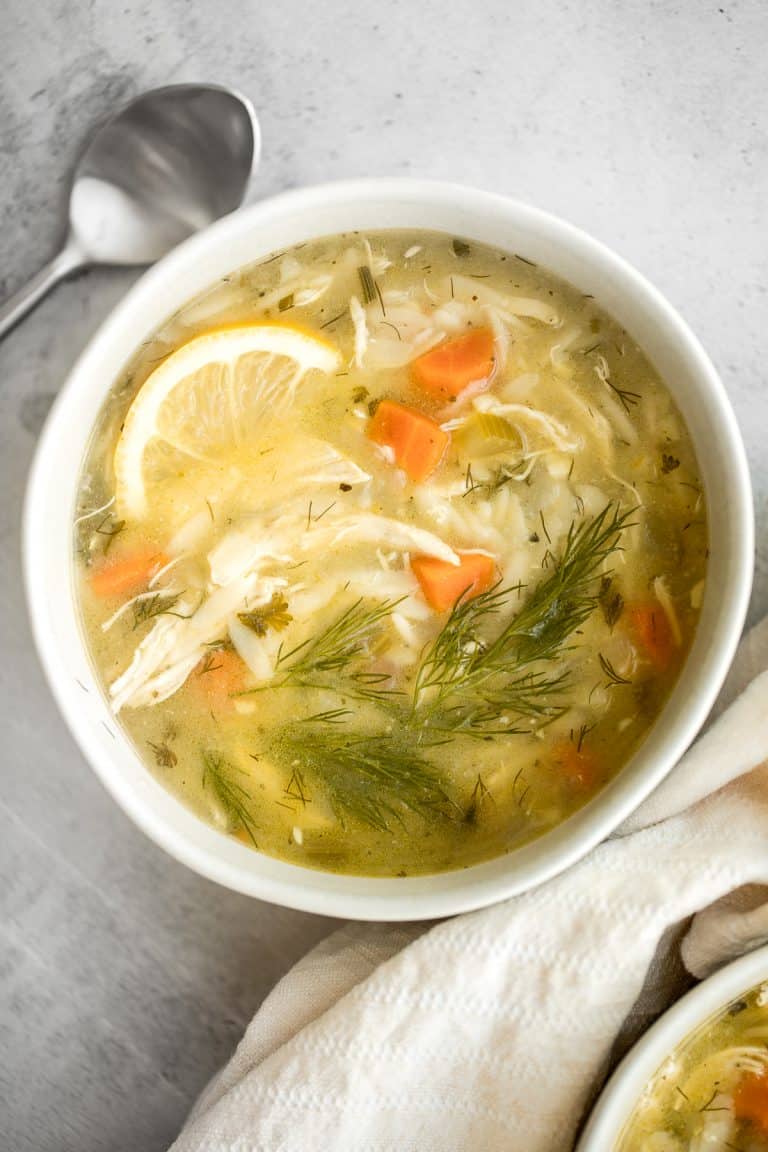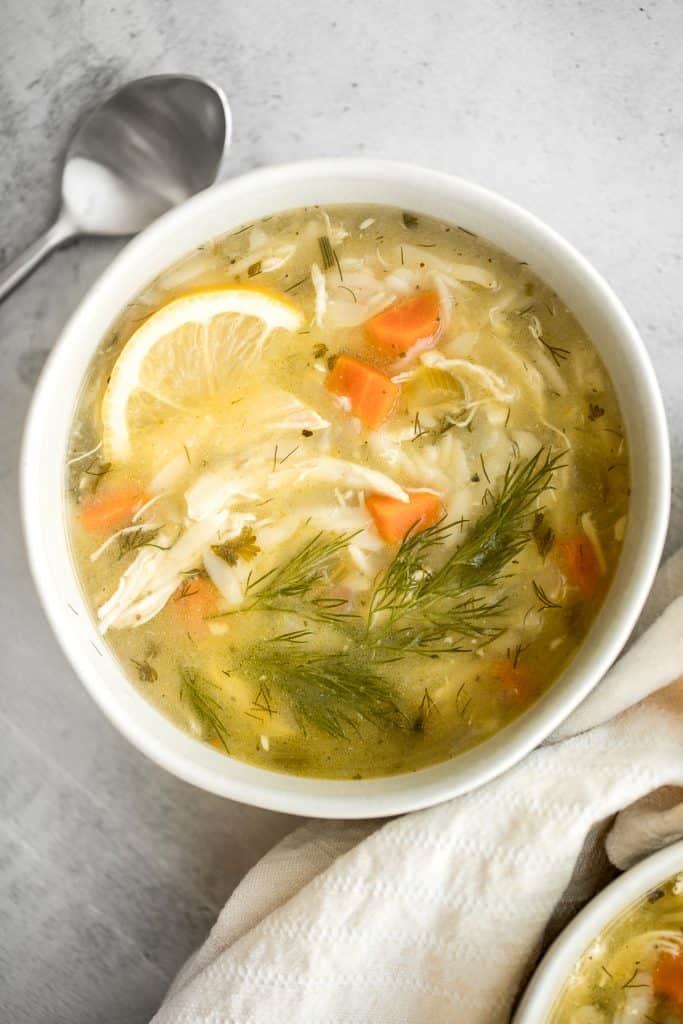 Creamy White Chicken and Spinach Lasagna
Creamy white chicken and spinach lasagna with tender shredded chicken is the most comforting creamiest cheesiest white lasagna. Easy to make ahead & freeze.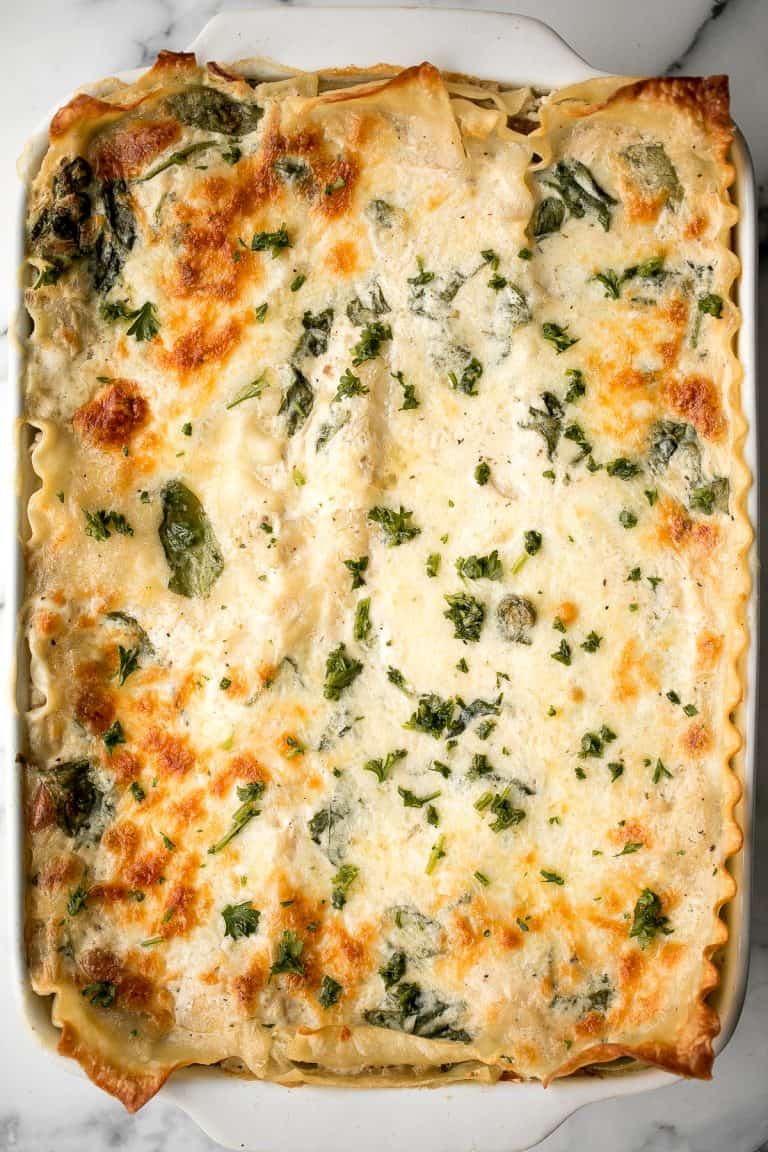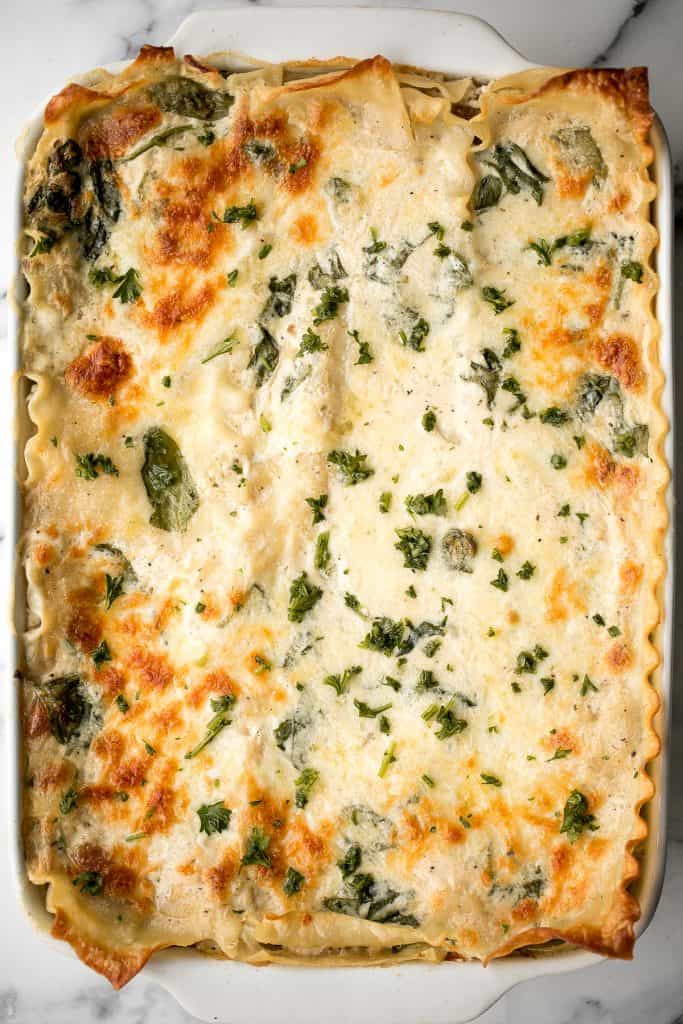 Flavourful curry chicken fried rice with chicken, mushrooms, peas, rice, and curry flavours is so easy to make in less than 10 minutes on busy weeknights. Serve with a fresh Chinese garlic cucumber salad on the side.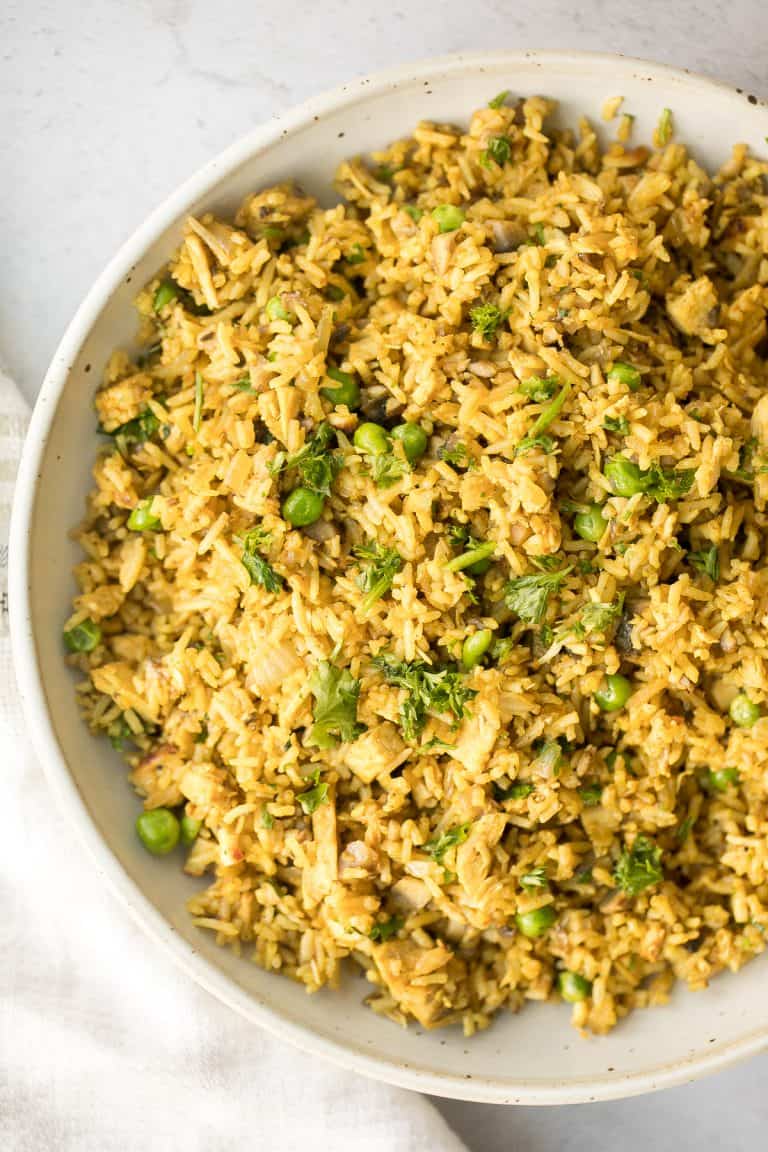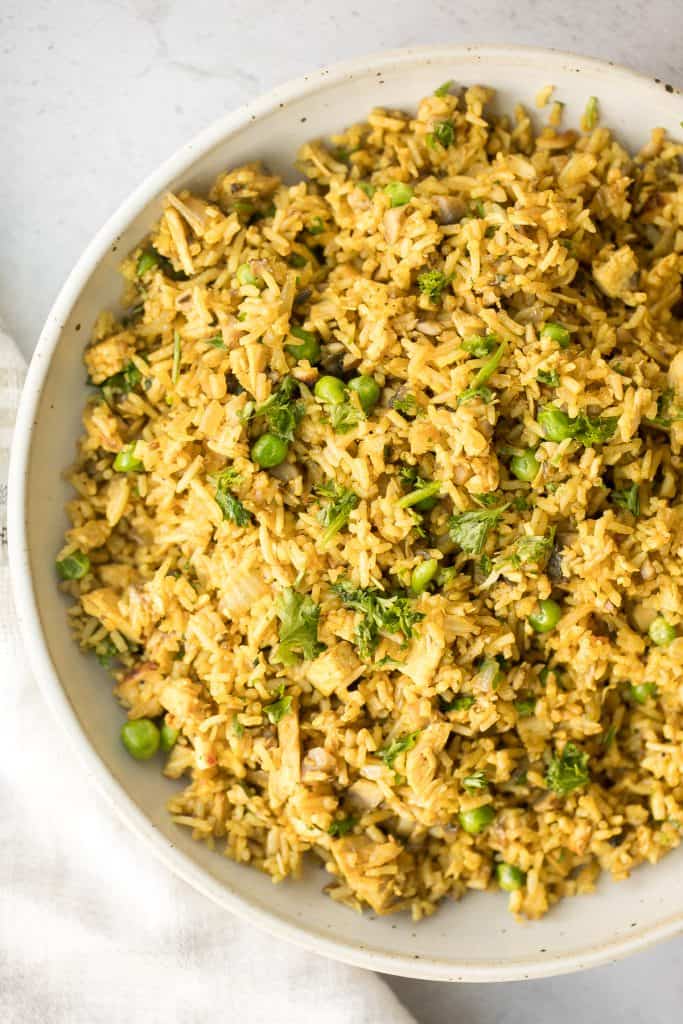 No more takeout when you can make flavourful, restaurant-style, authentic chicken Pad Thai at home in just 10 minutes. It's sweet, savoury, sour and nutty.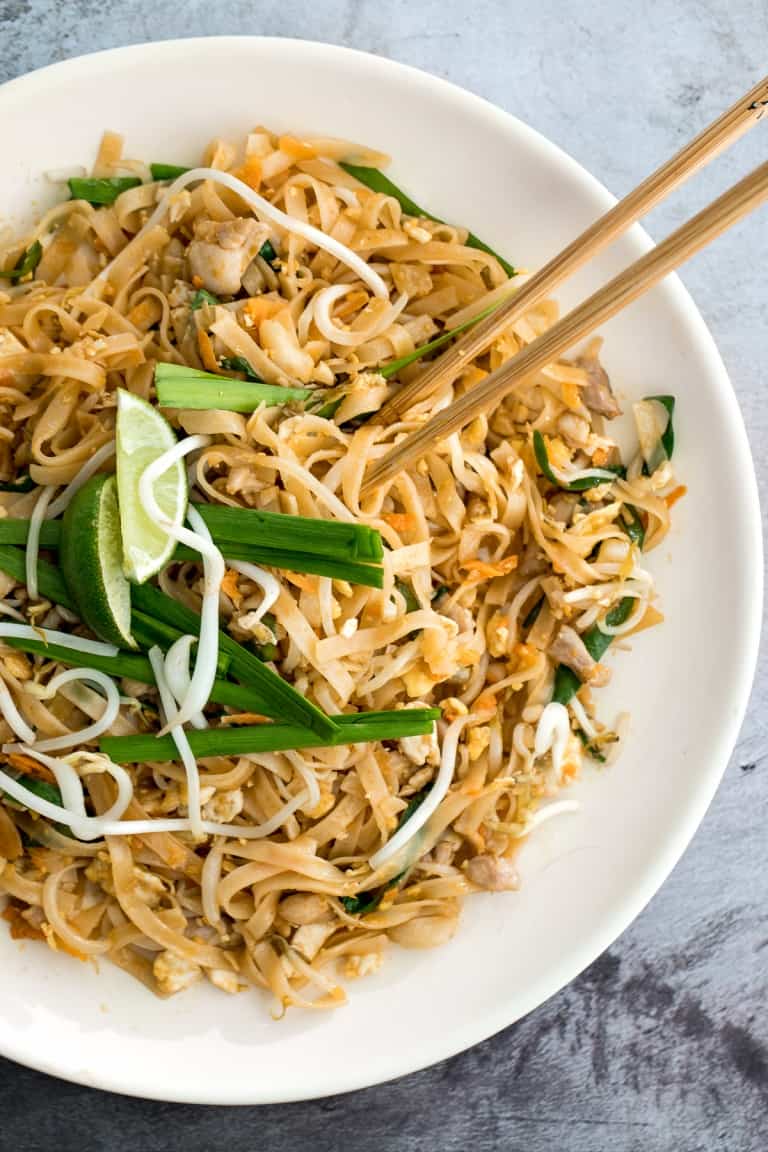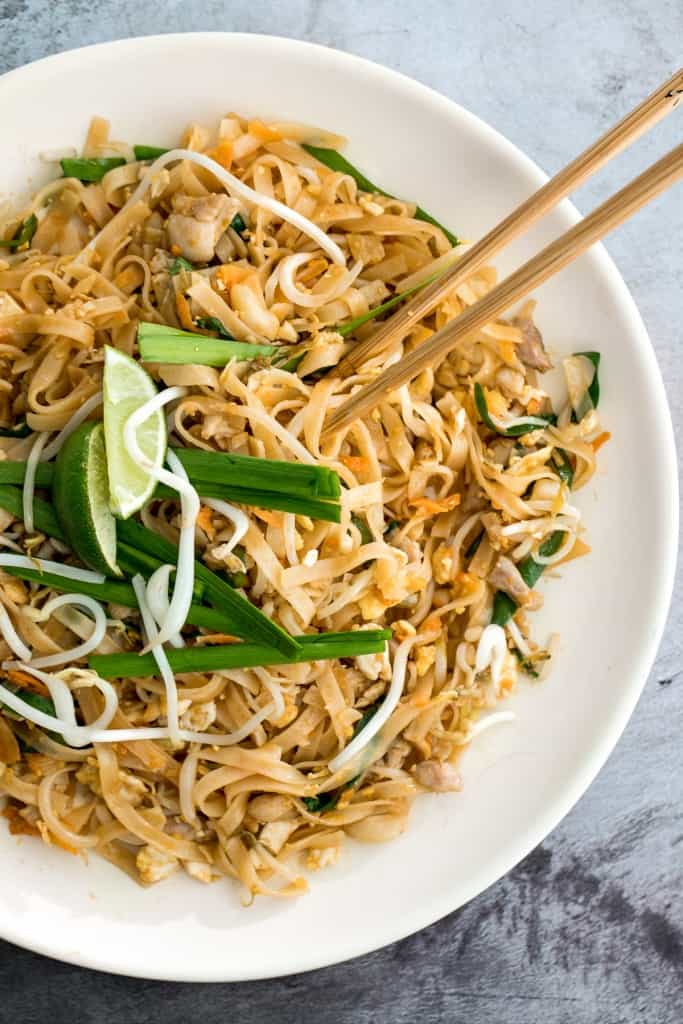 Hearty chicken tortilla soup is a delicious, wholesome and filling soup that you can make in about 30 minutes, packed with classic Mexican flavours.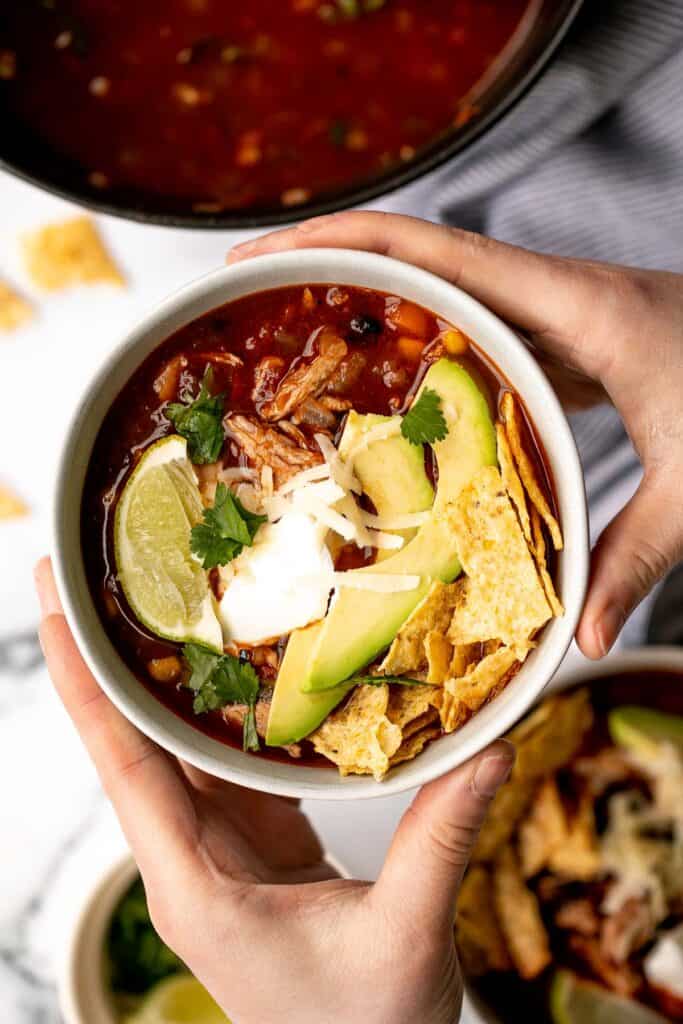 Butternut Squash Quesadillas with Chicken and Kale
Quick and easy butternut squash quesadillas with chicken and kale is the best fall weeknight meal. It's flavourful, so cheesy, and has the perfect crunch.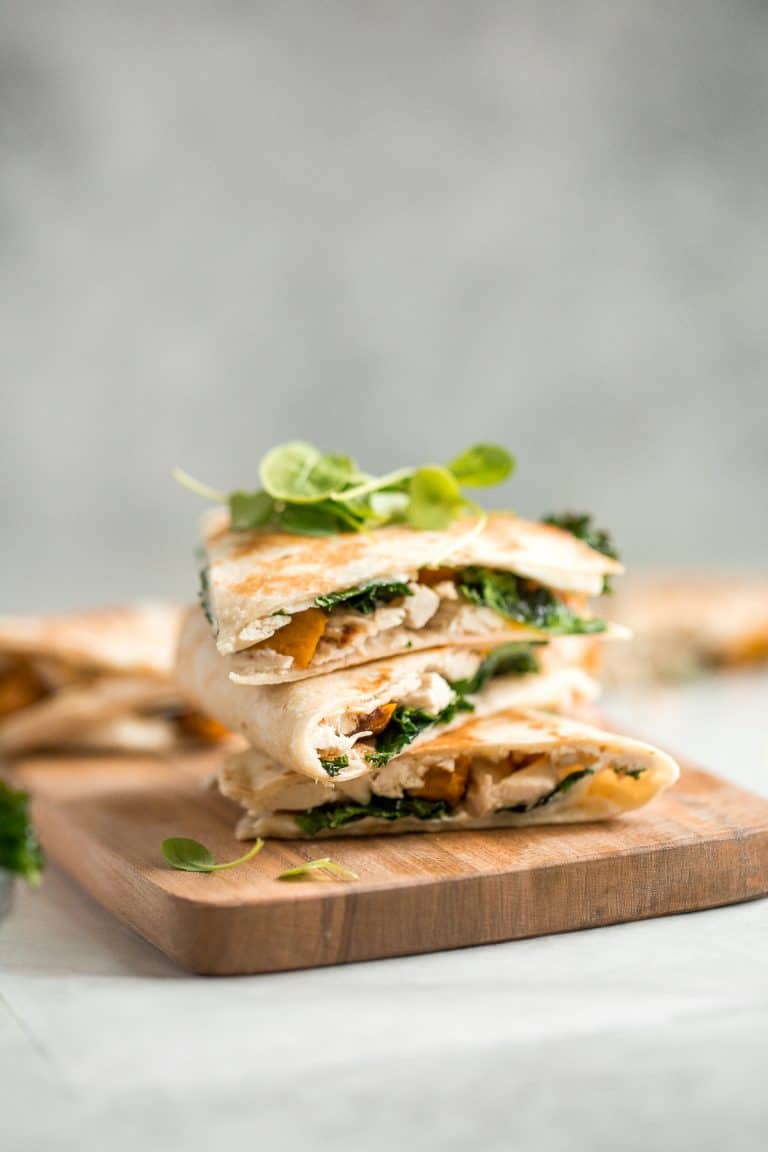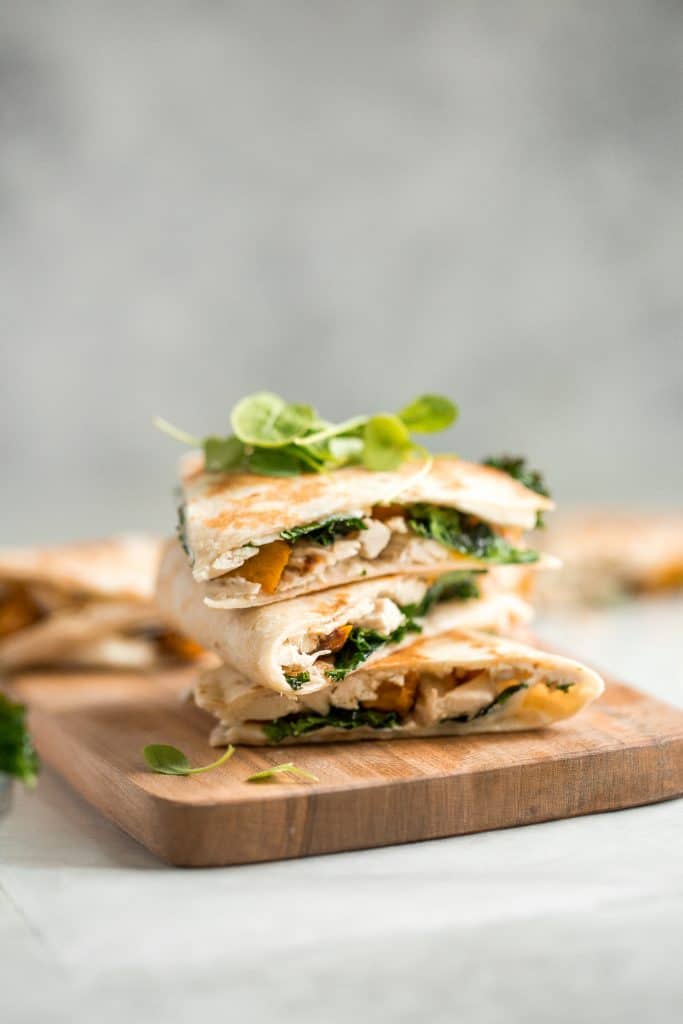 Chicken Garden Salad with Ranch Dressing
Chicken garden salad with ranch dressing is fresh, healthy, hearty, and colorful. It's a filling and wholesome lunch or dinner that is versatile too.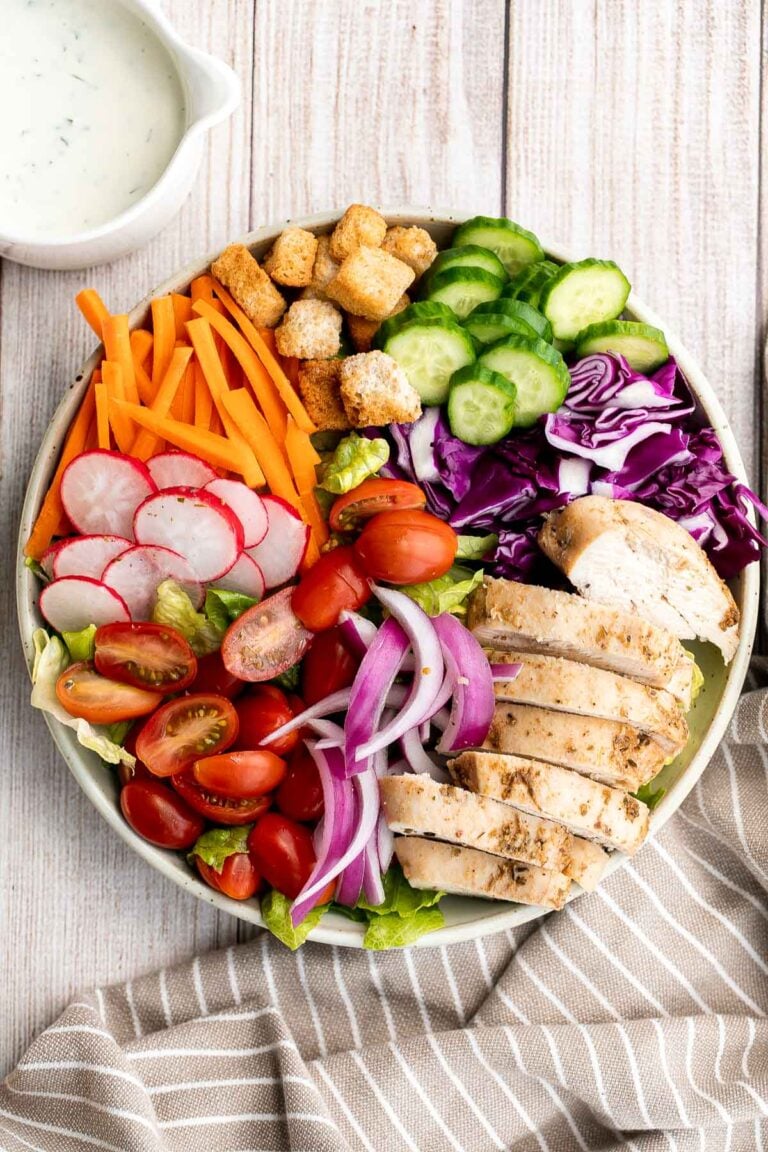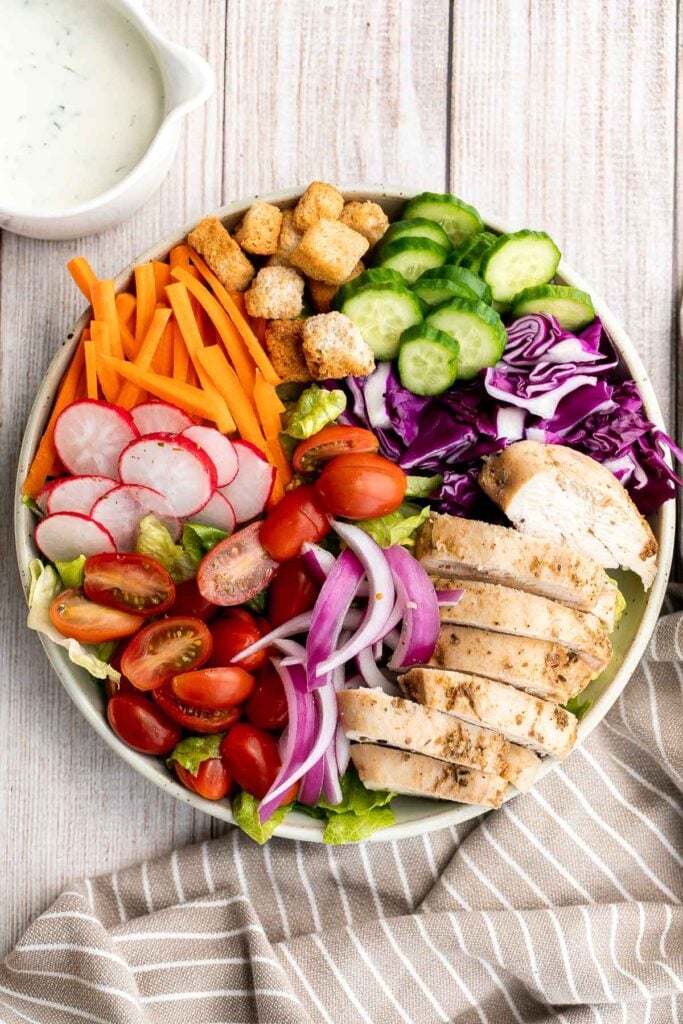 Chicken and rice soup is delicious, warm, cozy, and comforting feel-good meal that can warm you up on a chilly day. Easy to make in one pot.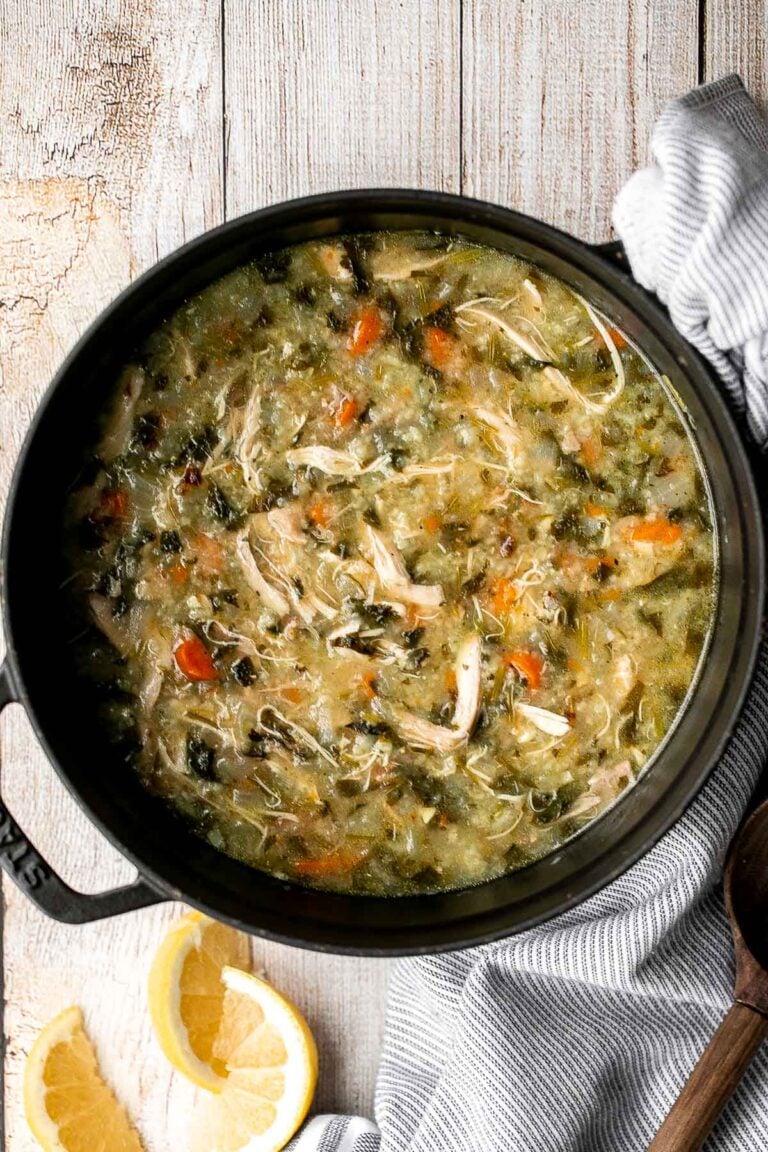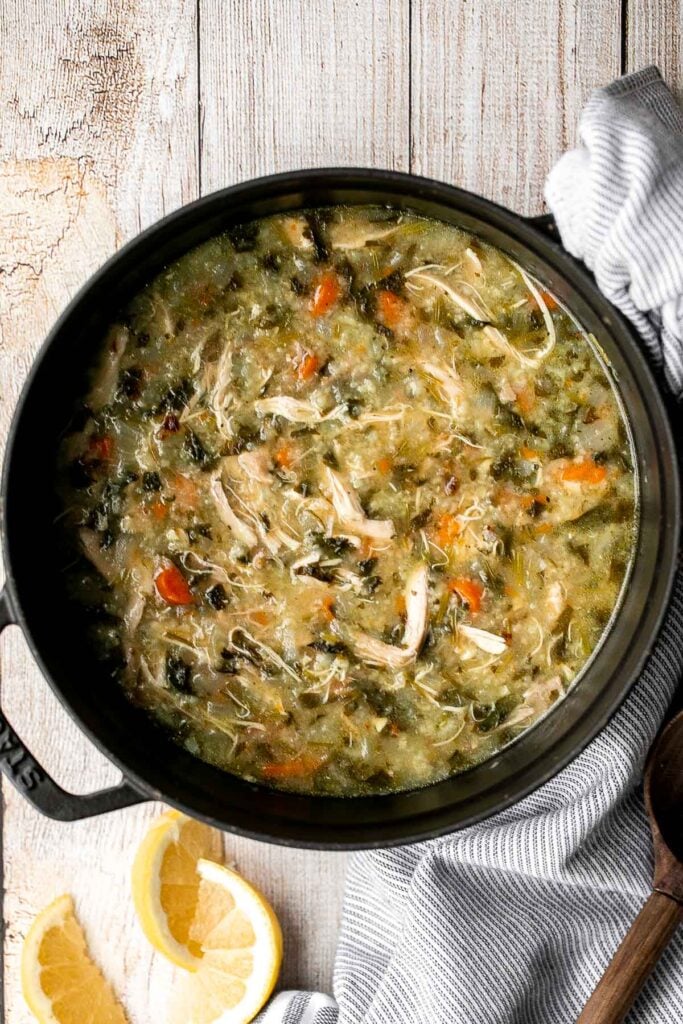 Vietnamese summer rolls with chicken are fresh, light, and healthy. This Asian summer snack takes less than 20 minutes to make and easier than you think.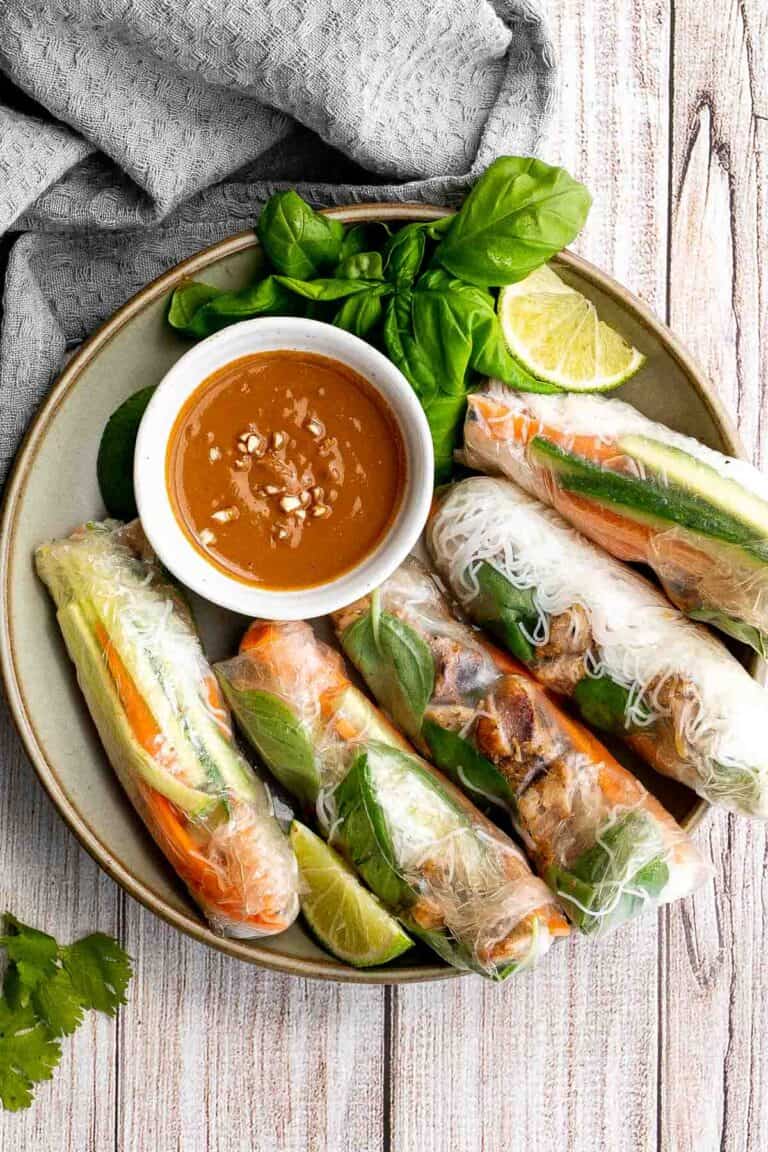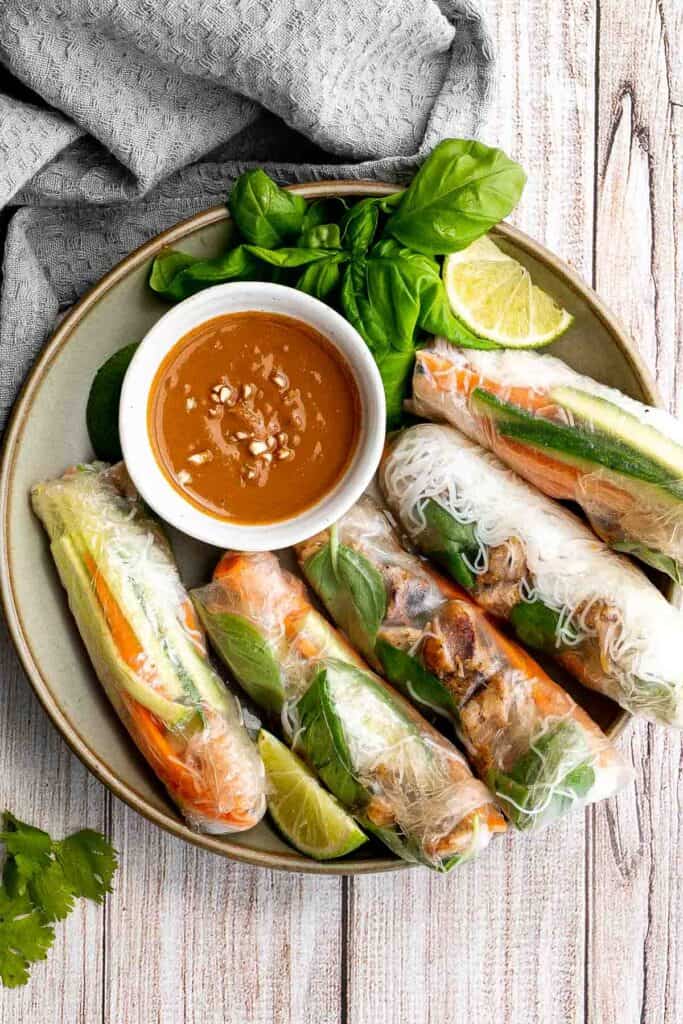 Chicken and Couscous with Sun-dried Tomatoes
Simple, healthy and flavourful chicken and couscous with sun-dried tomatoes is ready in under 30 minutes. The easiest weeknight dinner to make tonight!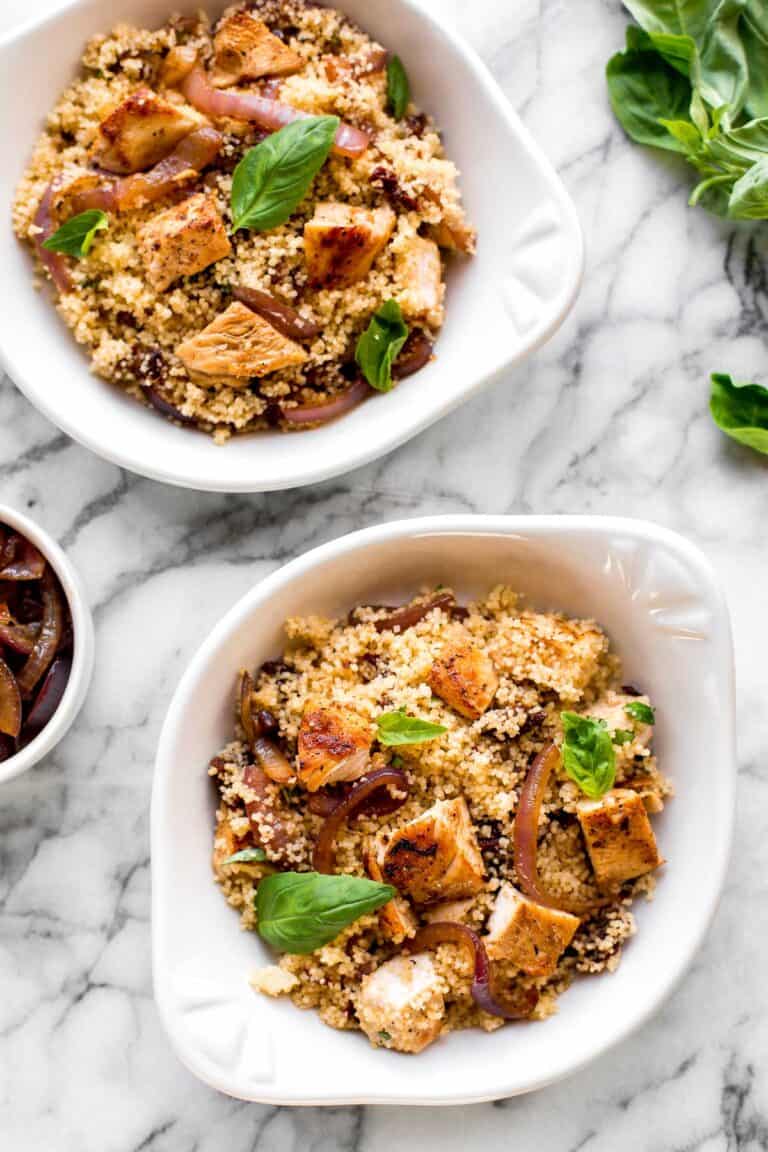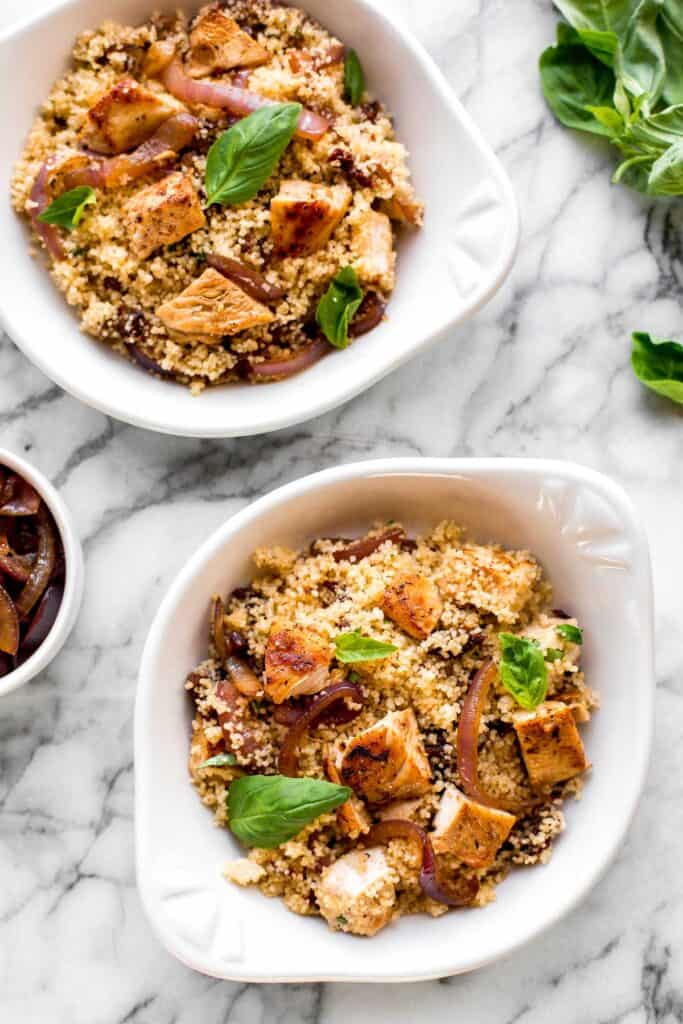 BBQ Chicken Stuffed Baked Potatoes
Try this gorgeous combination of BBQ chicken, scallions, cilantro and gruyere for an explosion of flavour in loaded BBQ chicken stuffed baked potatoes.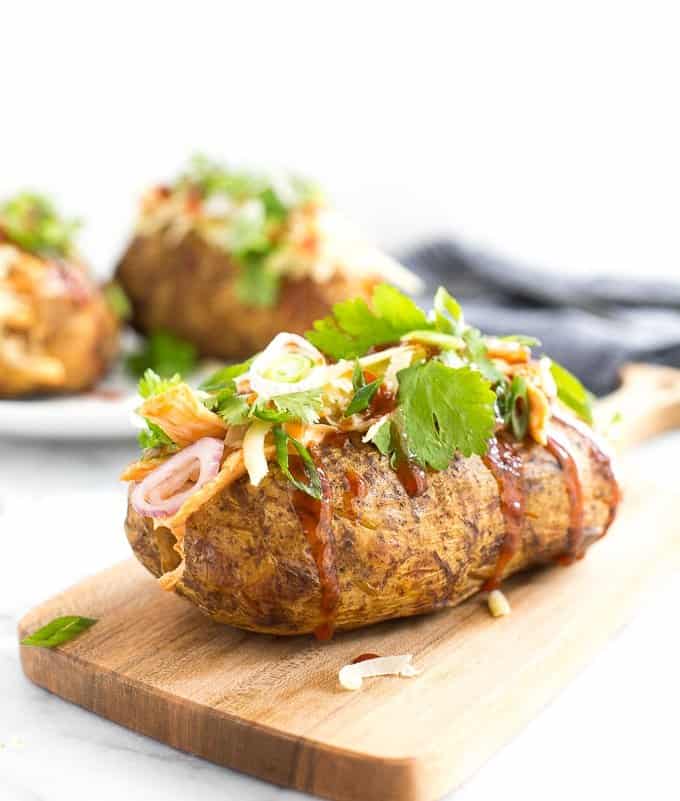 Leftover Cranberry Sauce Recipes
Cranberry Sauce Swirl Pound Cake
Leftover cranberry sauce swirl pound cake is moist and tender with swirls of cranberry sauce for a sweet and tangy burst of flavour. So easy and delicious.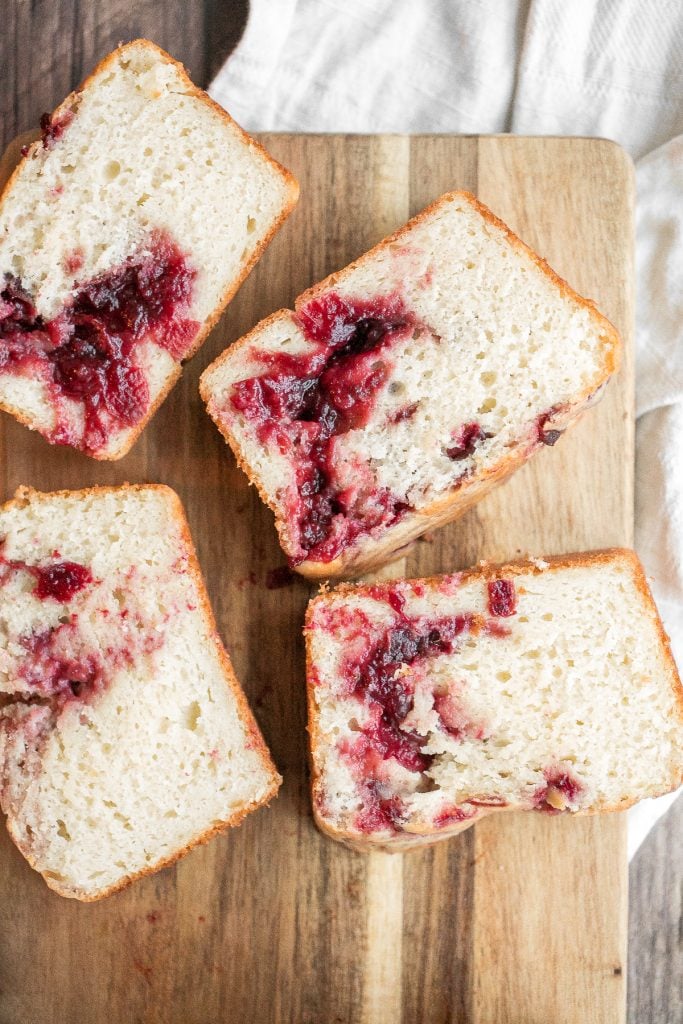 Instant Pot Cranberry Sauce Chicken
Instant pot cranberry chicken is sweet, tart, savory, and delicious. Make this chicken dinner in the pressure cooker in just 30 minutes. So quick and easy!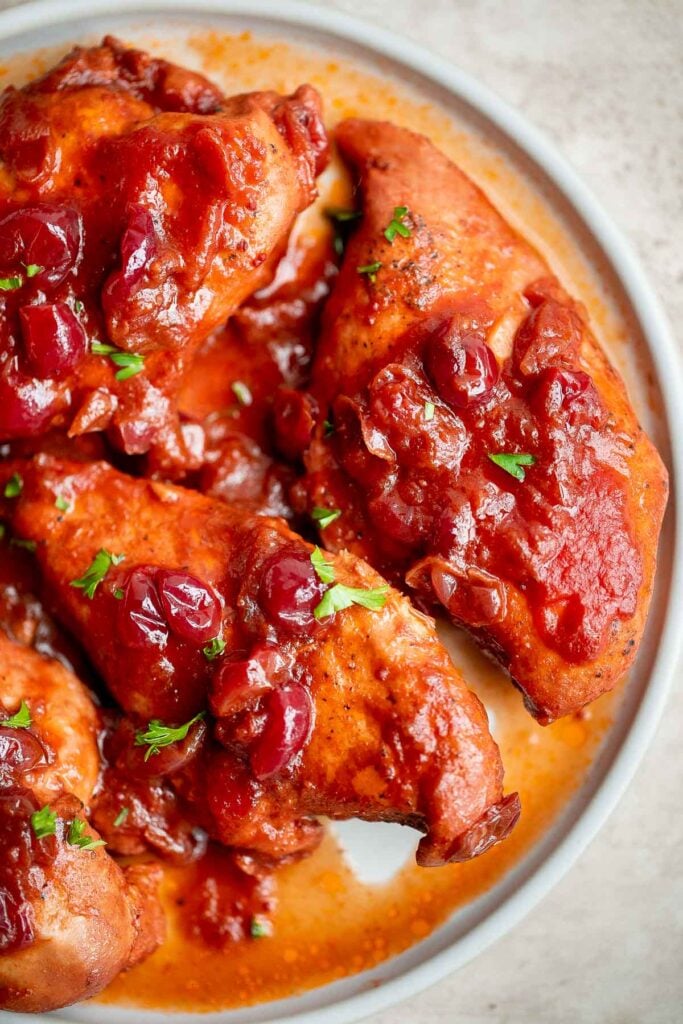 Leftover Cranberry Sauce Muffins with Oat Streusel Topping
Don't throw away leftover cranberry sauce, instead create leftover cranberry sauce muffins with an oat streusel topping and enjoy for breakfast or dessert!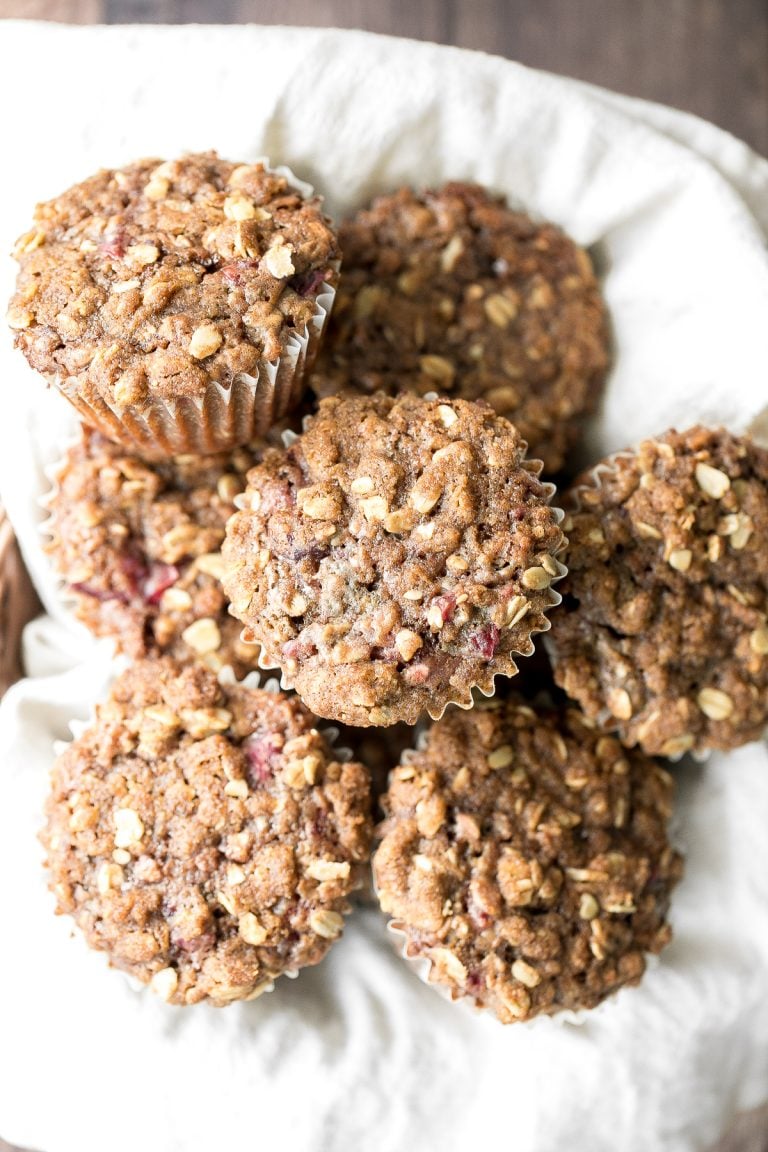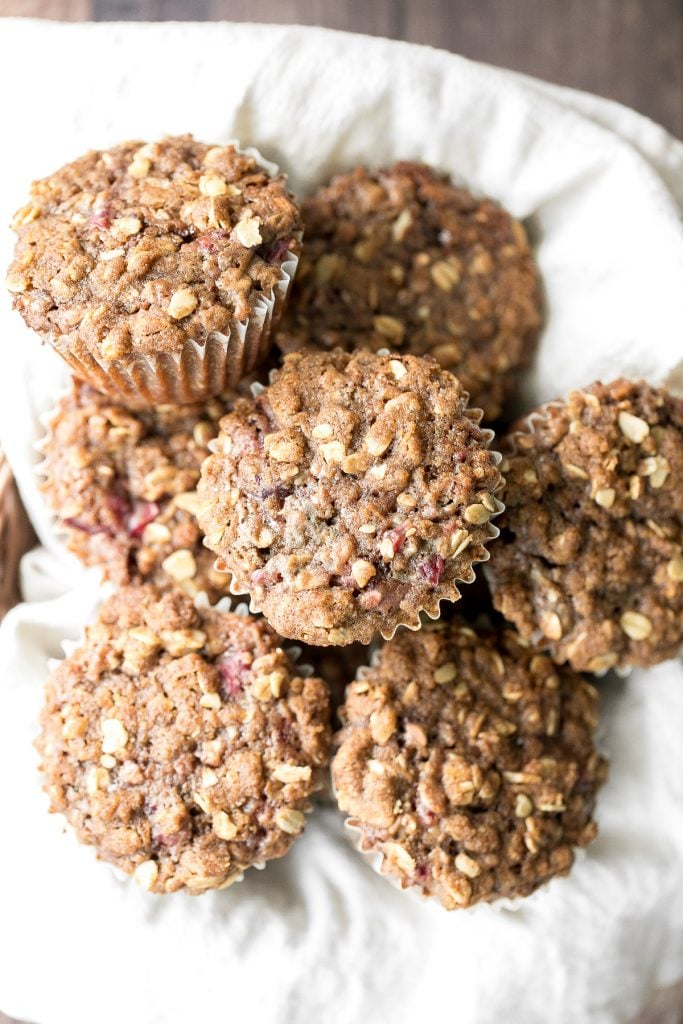 Cranberry Brie Bites are quick and easy to make with flaky puff pastry, gooey melty brie, and sweet cranberry sauce. The perfect holiday appetizer.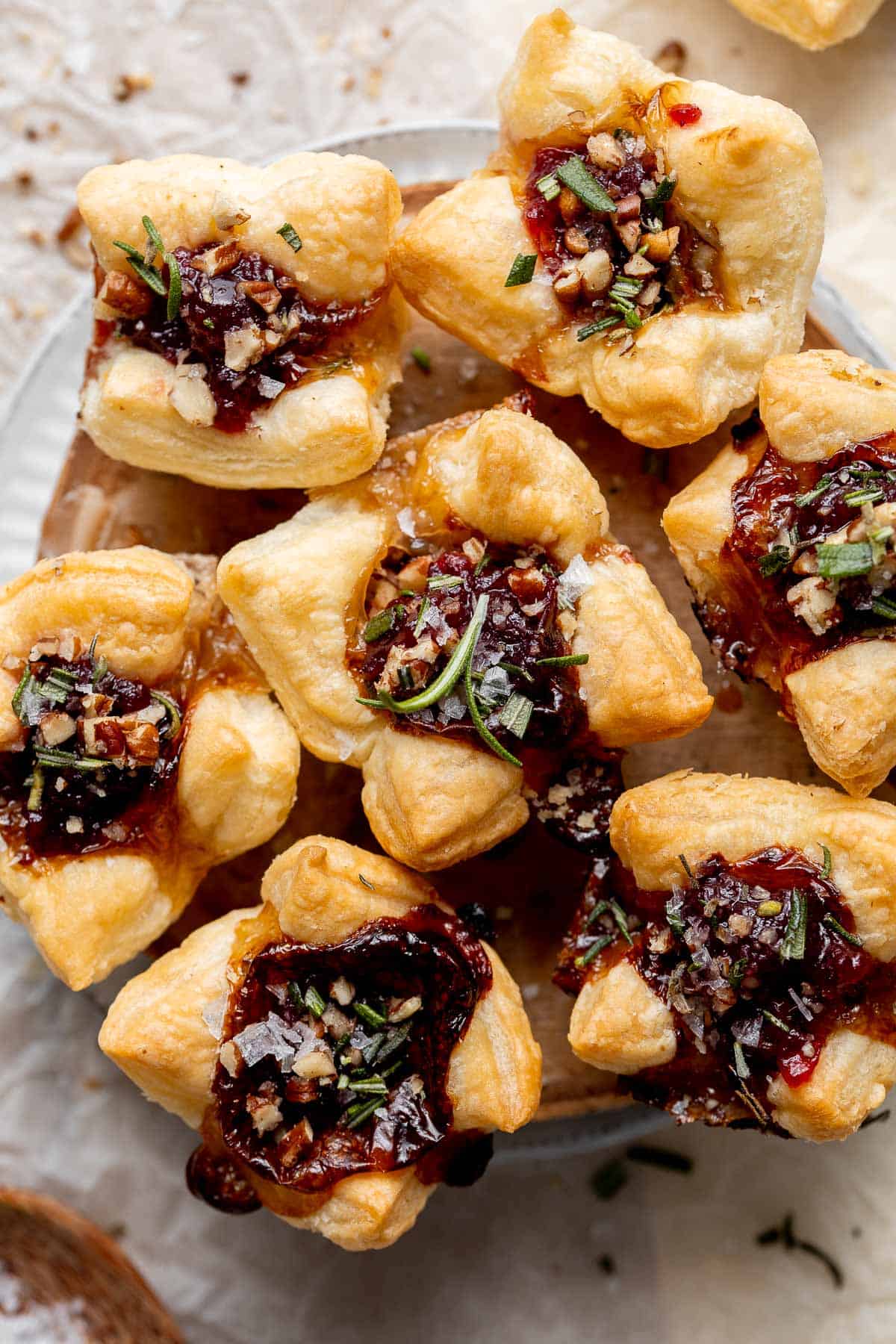 Leftover cranberry sauce smoothie is the perfect drink to make with holiday leftovers. Plus, this sweet and refreshing winter smoothie in ready in minutes.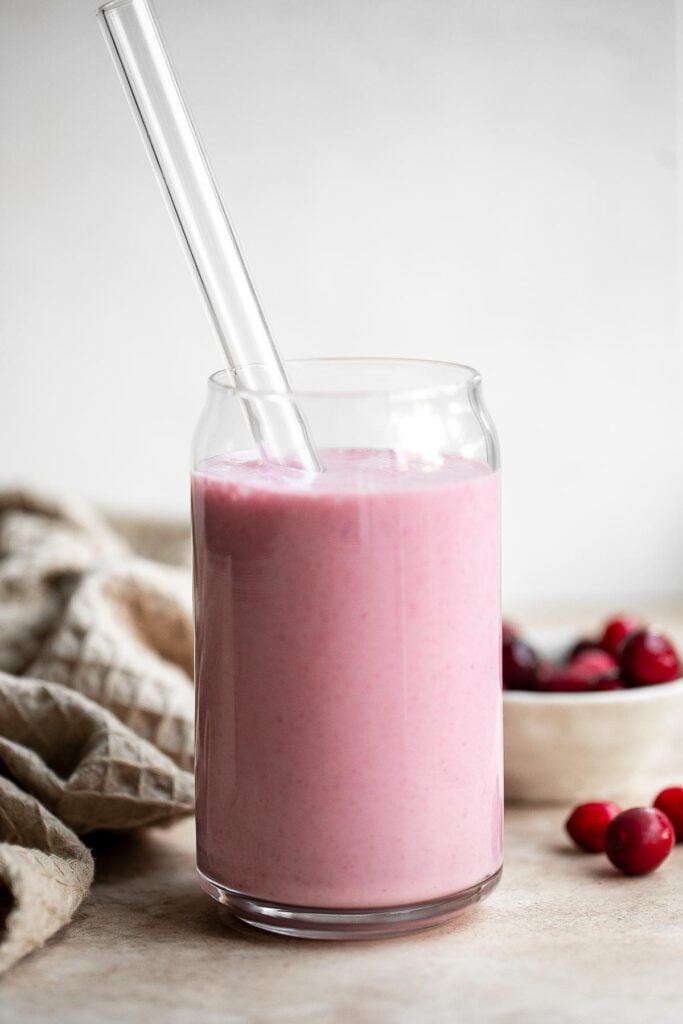 Cranberry baked brie is a sweet and savory appetizer you need to try this holiday season. It's quick and easy, melty and gooey, and so delicious.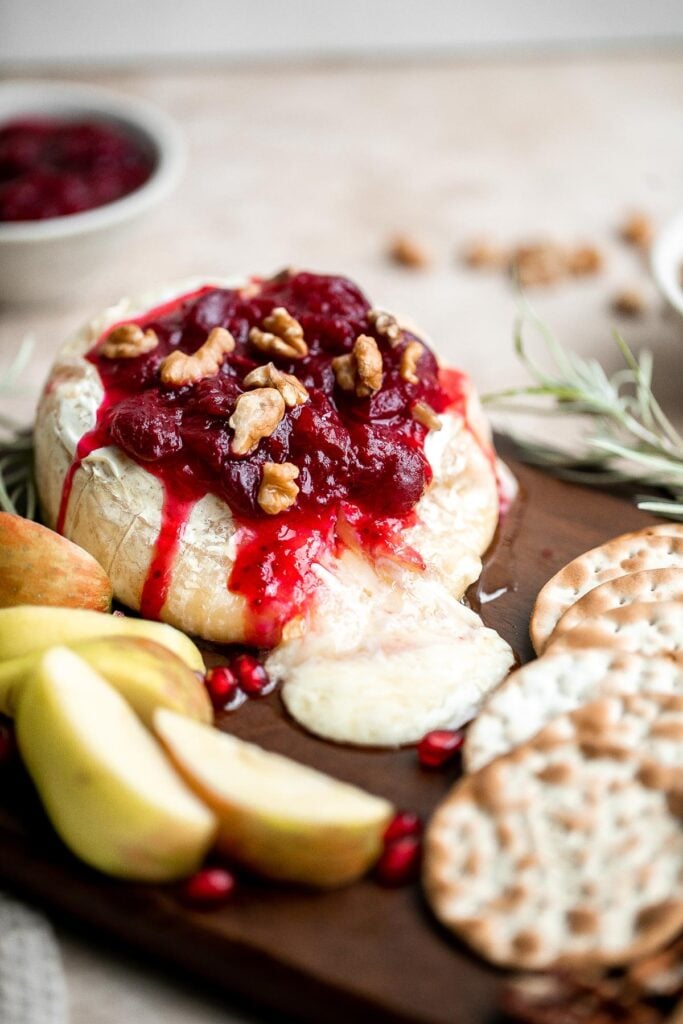 These cranberry sauce oat bars are basically date squares made with cranberry sauce. Pretty genius right? These oat bars layers together a soft, chewy and buttery crust, tart yet sweet cranberry sauce, and crumbly pecan and oat topping. The best use of Thanksgiving leftovers!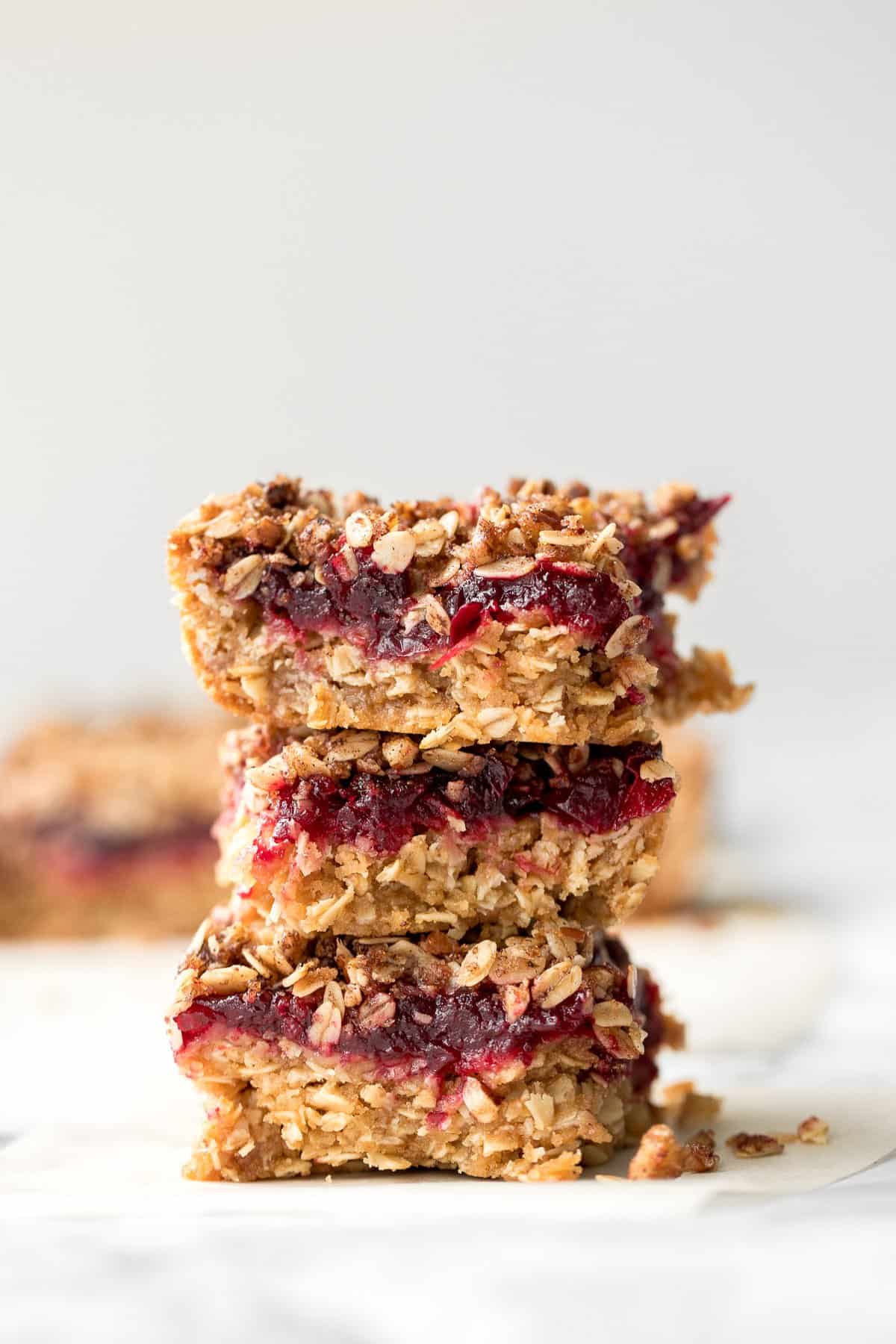 Cranberry Sauce Swirl Cheesecake
Cranberry sauce swirl cheesecake is creamy, smooth, and indulgent. With a gorgeous red swirl on top, it's the perfect holiday dessert for your next party.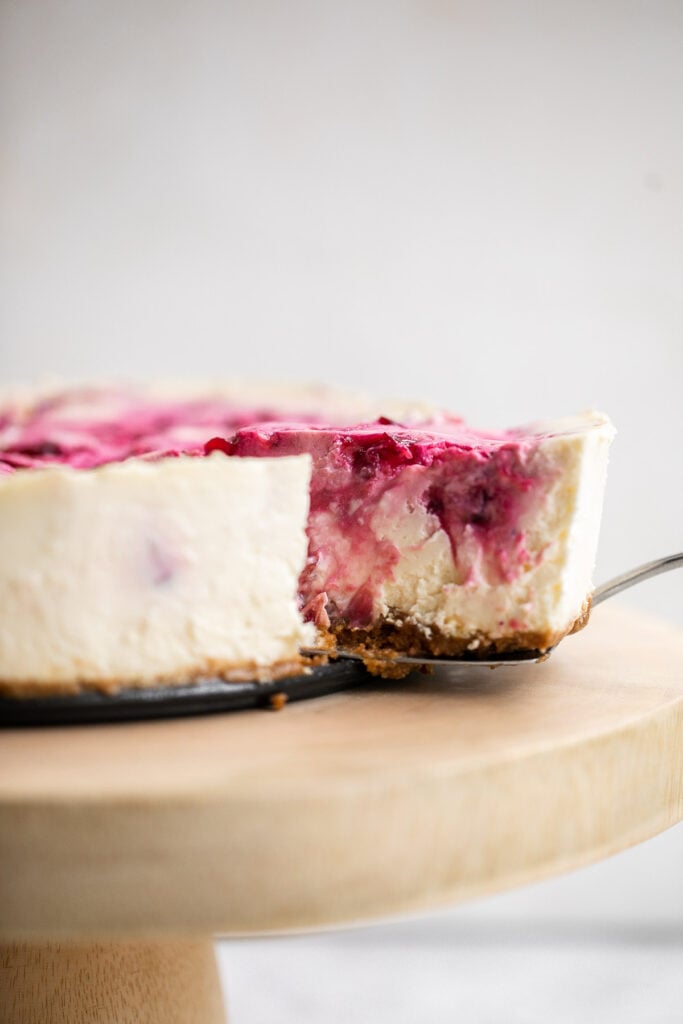 Use this recipe and instead of using fruit, use leftover cranberry sauce! Layer cranberry sauce, creamy yogurt and crunchy granola to make this fruit and yogurt parfait for a delicious and healthy breakfast or a simple snack.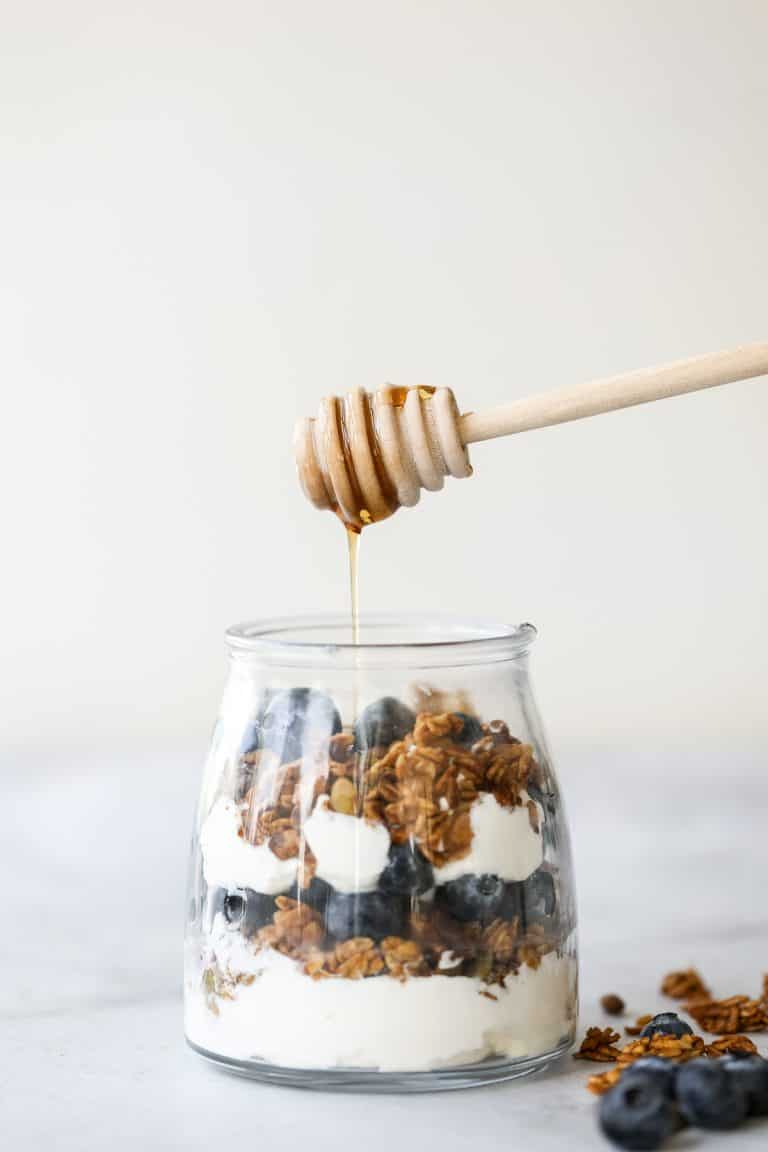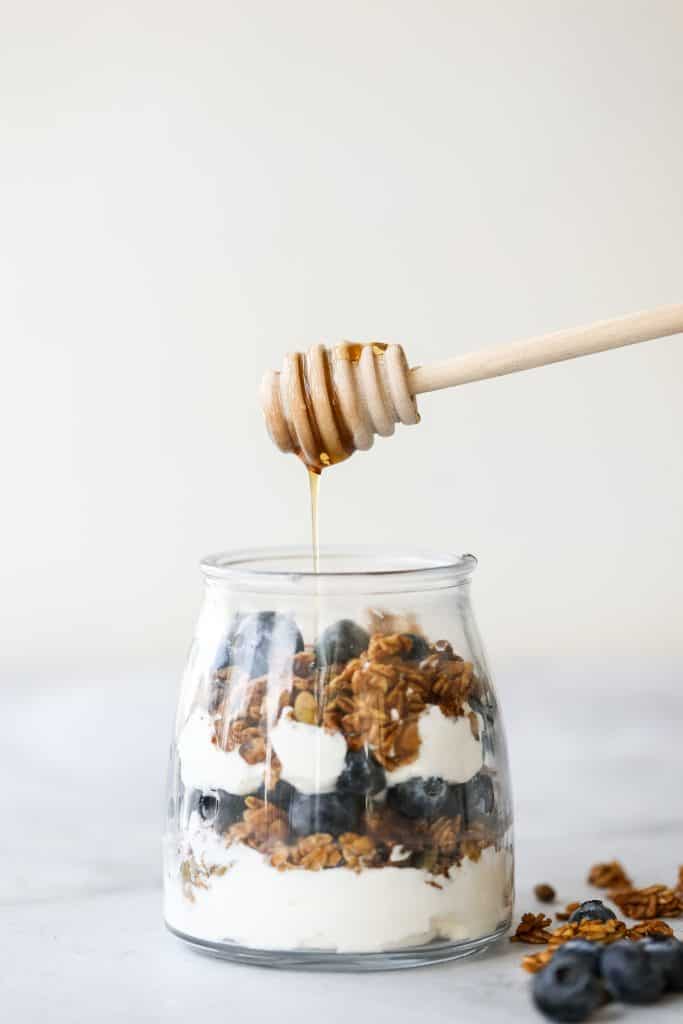 Leftover Mashed Potatoes Recipes
Mashed potato balls are a delicious appetizer that is crisp on the outside and soft, tender, and cheesy inside. Best way to use leftover mashed potatoes!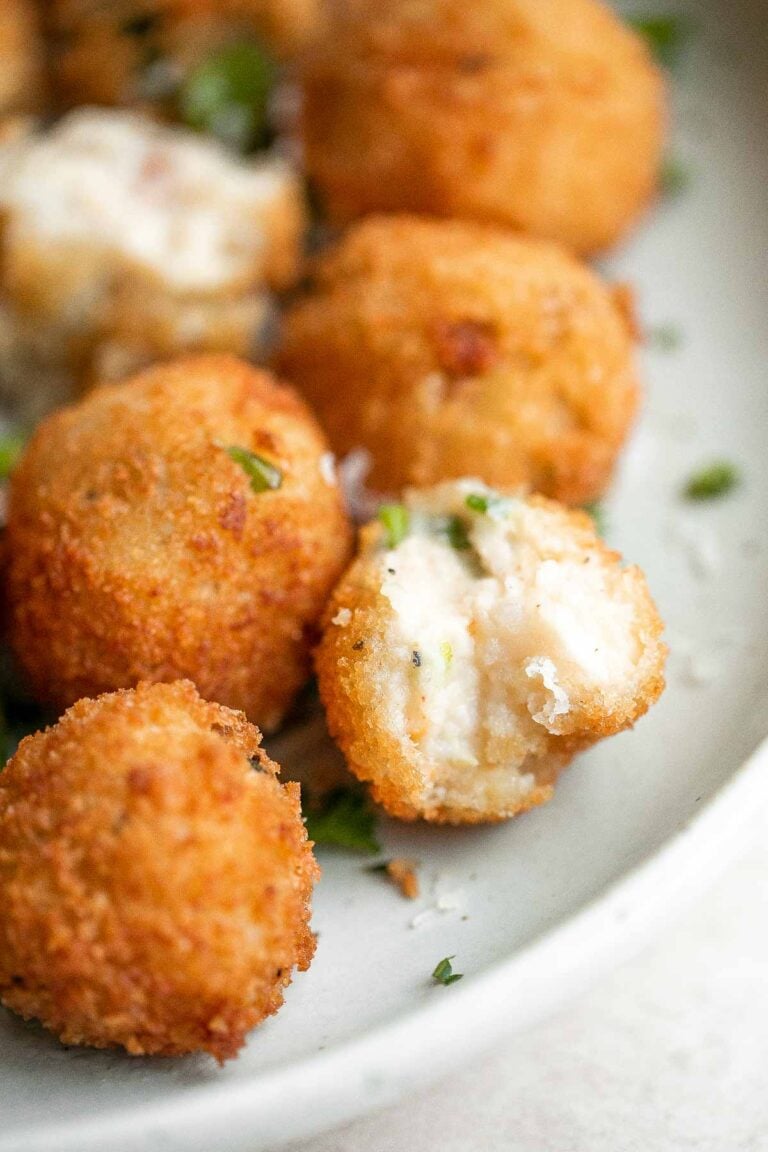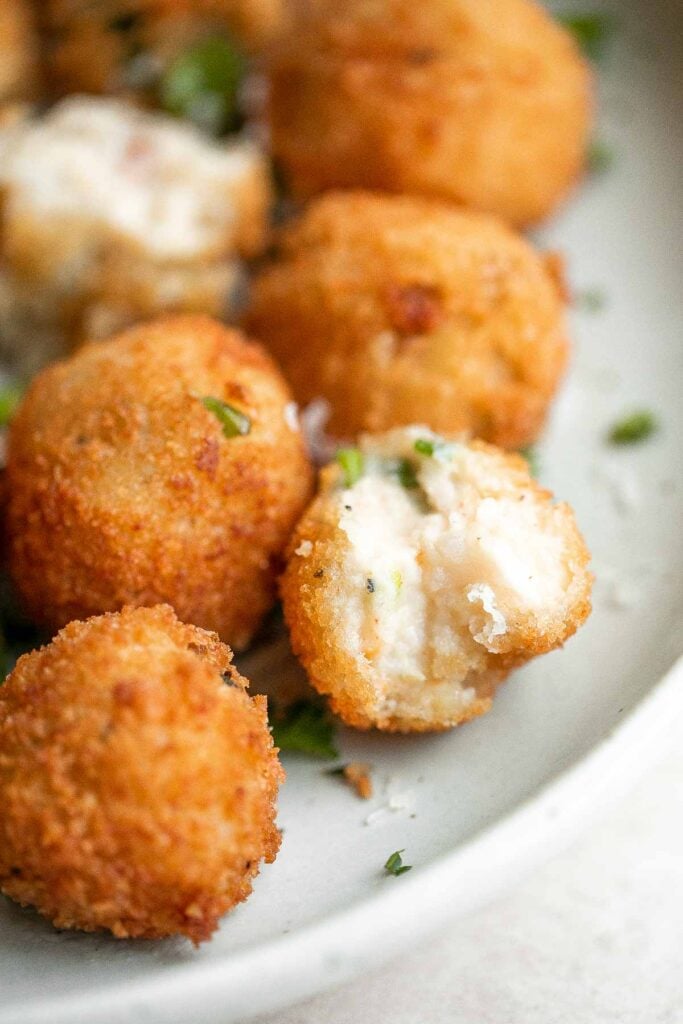 Skillet shepherd's pie is a savoury and hearty traditional comfort food. With flavourful beef and fluffy potatoes, this cozy meal it will warm you up.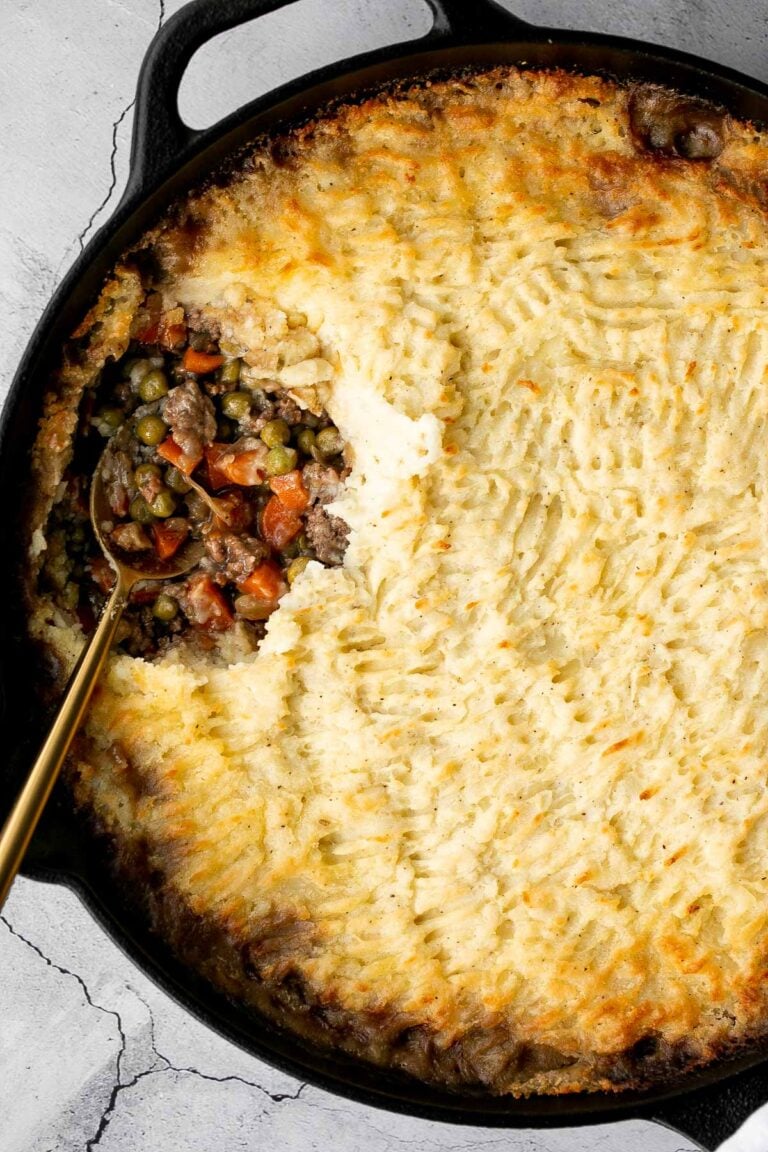 Mashed potato soup is one of the best ways to use up leftover mashed potatoes. It's creamy, cheesy, delicious, and ready in under 30 minutes.
Mashed potato cakes are light and fluffy inside, crispy golden outside, and so delicious and flavorful. The best way to use up leftover mashed potatoes!
Potato Dinner Rolls are soft, light, and fluffy. These quick and easy dinner rolls are loaded with leftover mashed potatoes and simple pantry staples.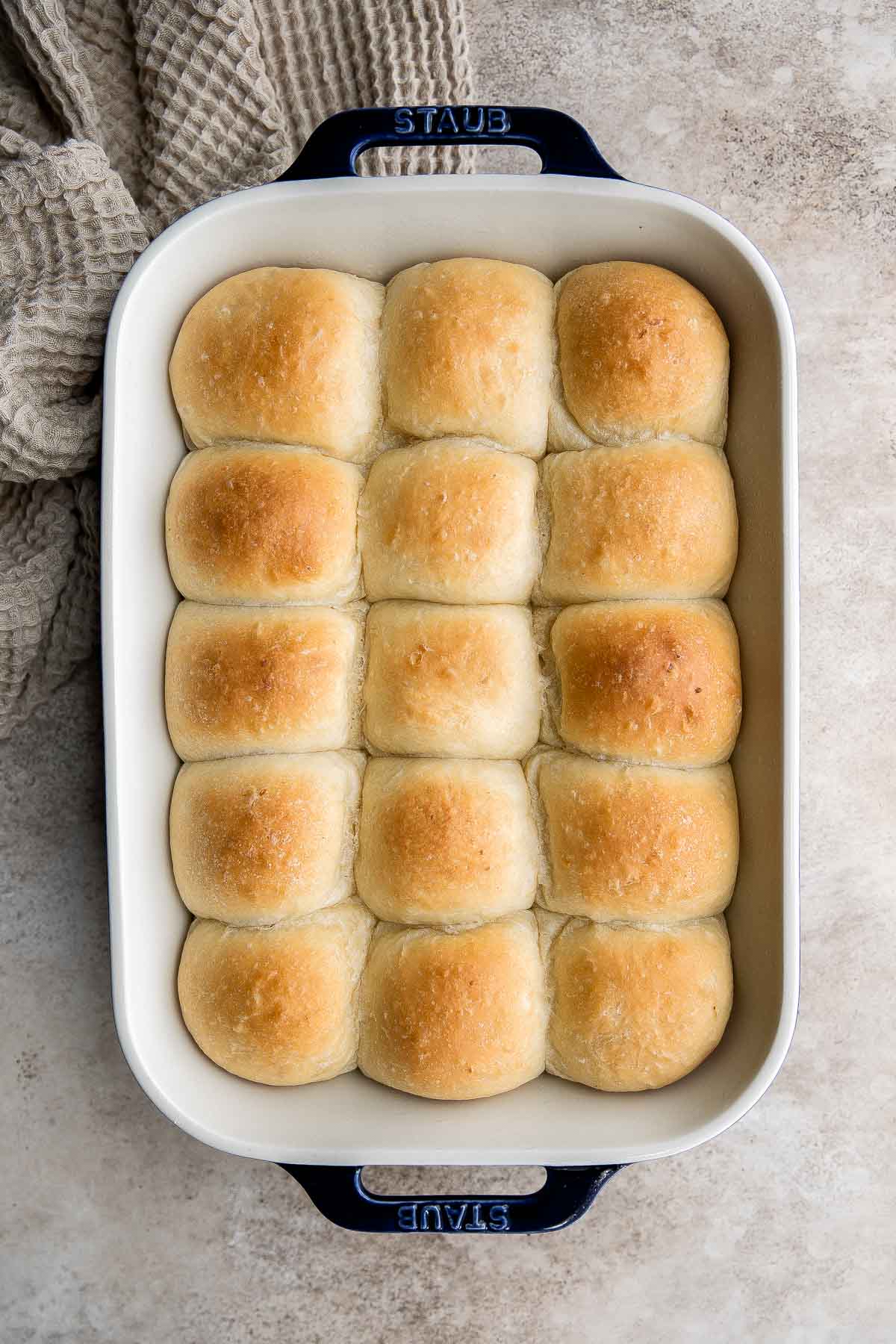 Baked Mashed Potato Spring Rolls
Baked mashed potato spring rolls combines the comforting flavours and textures of creamy mashed potatoes with a crisp crunchy layer of spring roll heaven.
Homemade Potato and Cheese Perogies
Homemade Potato and Cheese Perogies are comforting, delicious, and satisfying. These cheddar pierogi from scratch as easier to make than you think!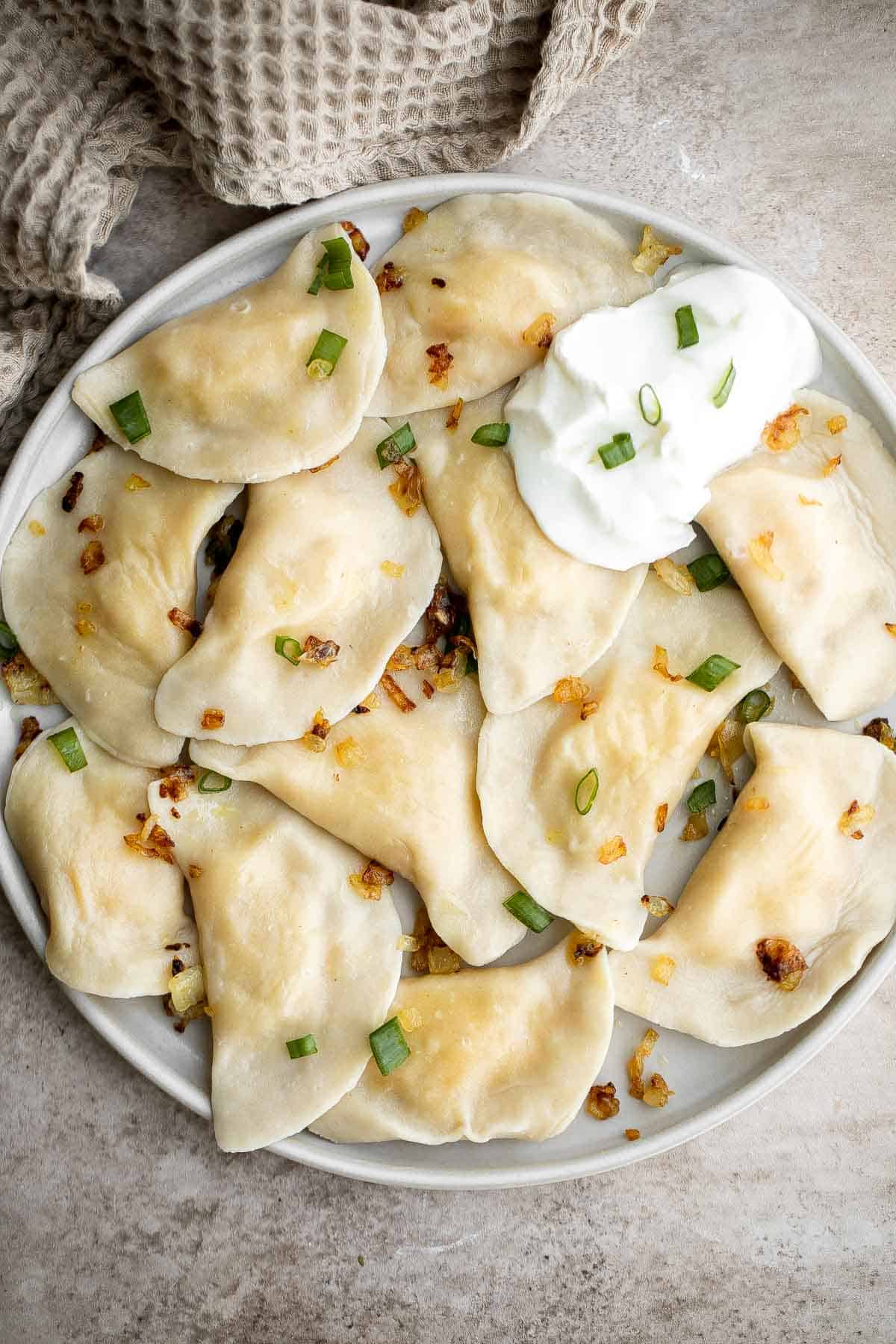 Leftover Mac and Cheese Recipes
Fried mac and cheese balls are crispy on the outside, creamy and cheesy on the inside, and have the perfect crunch. Best way to use leftover mac and cheese.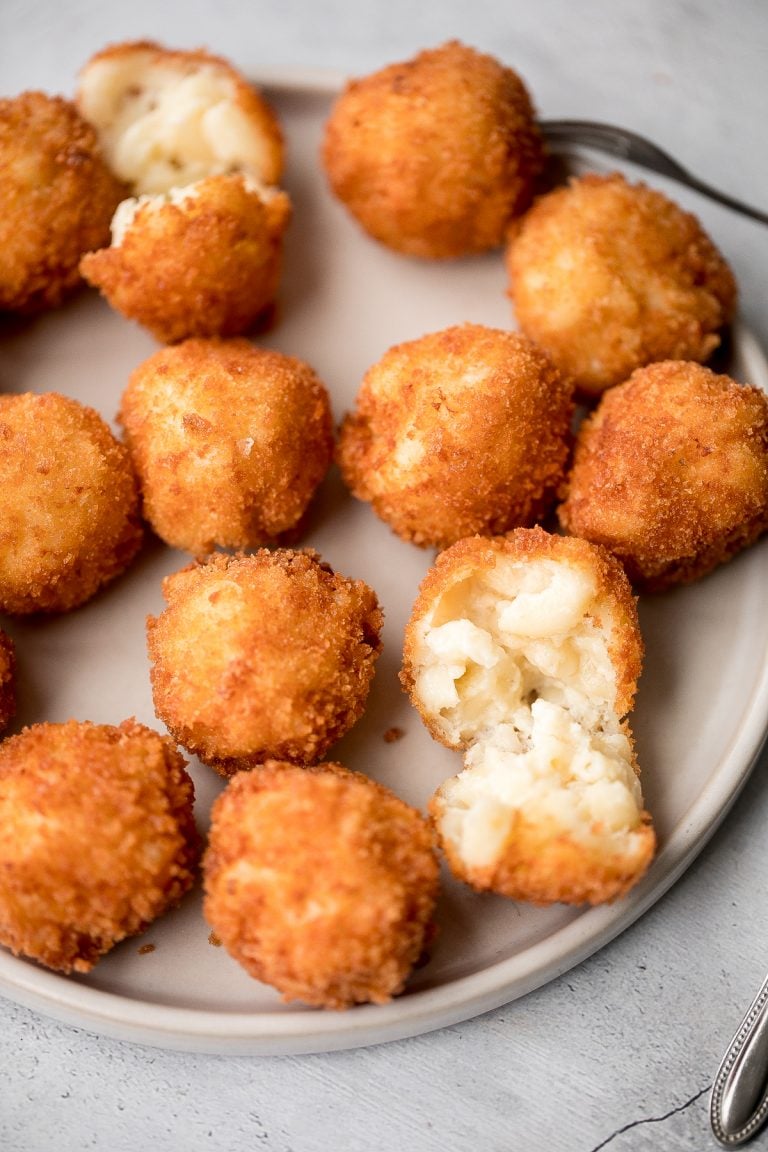 Christmas Mains to Make for Leftovers
More Popular Recipes
Did You Make Any of These Christmas Leftovers?
Please leave a comment and rating below, and let me know what you thought of these Christmas leftover recipes. Be sure to snap a picture and tag me on Instagram @aheadofthyme or share it on the Pinterest pin so that I can follow along.
HUNGRY FOR MORE? Don't forget to sign up for my email newsletter so that you don't miss any recipes. You can also follow along on Instagram and Pinterest for more recipe updates.
Print
Recipe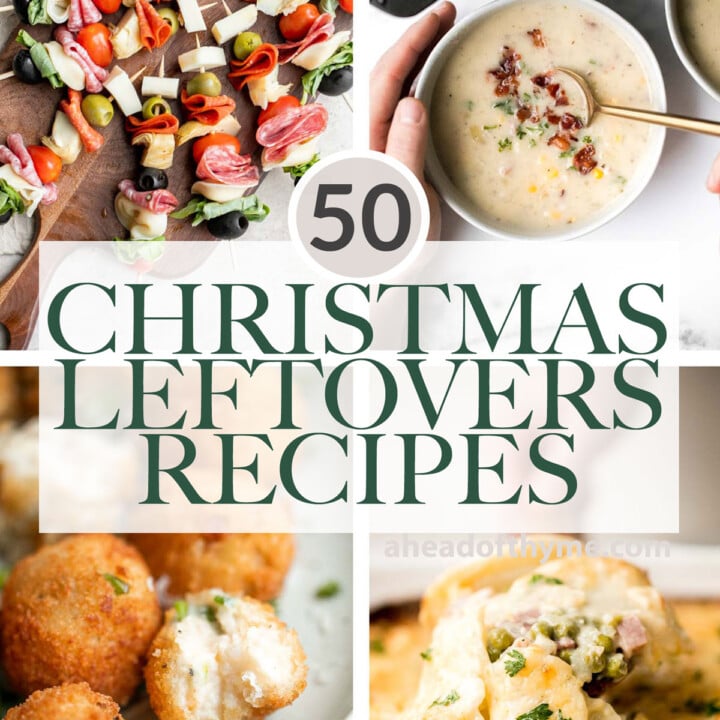 50 Best Christmas Leftovers Recipes
---
Author:

Total Time:

40 minutes

Yield:

4-6 servings
Description
Over 50 best Christmas leftovers recipes for leftover ham, turkey, roast beef, chicken, and leftover sides like cranberry sauce, mashed potatoes, and more!
---
---
Instructions
Check individual posts for full recipe and instructions.
Prep Time:

10 minutes

Cook Time:

30 minutes

Category:

Various

Method:

Various

Cuisine:

Various
Keywords: 50 best christmas leftovers recipes, best christmas leftovers, christmas leftover recipes, recipes for christmas leftovers