Looking for keto and low carb recipes that are delicious, flavorful, and fall in line with the keto diet? It can be a challenge trying to find recipes that work, but I am here to make it easier for you to keep up with this trend with over 45 of our most popular and best keto recipes including many quick and easy options for busy weeknights, from meat to fish, soup to salad, and more. So whether you are craving creamy stovetop chicken (or shrimp), low carb air fryer dinners, flaky salmon, sheet pan dinners, or stuffed peppers, you will find a low carb keto dinner idea for you here.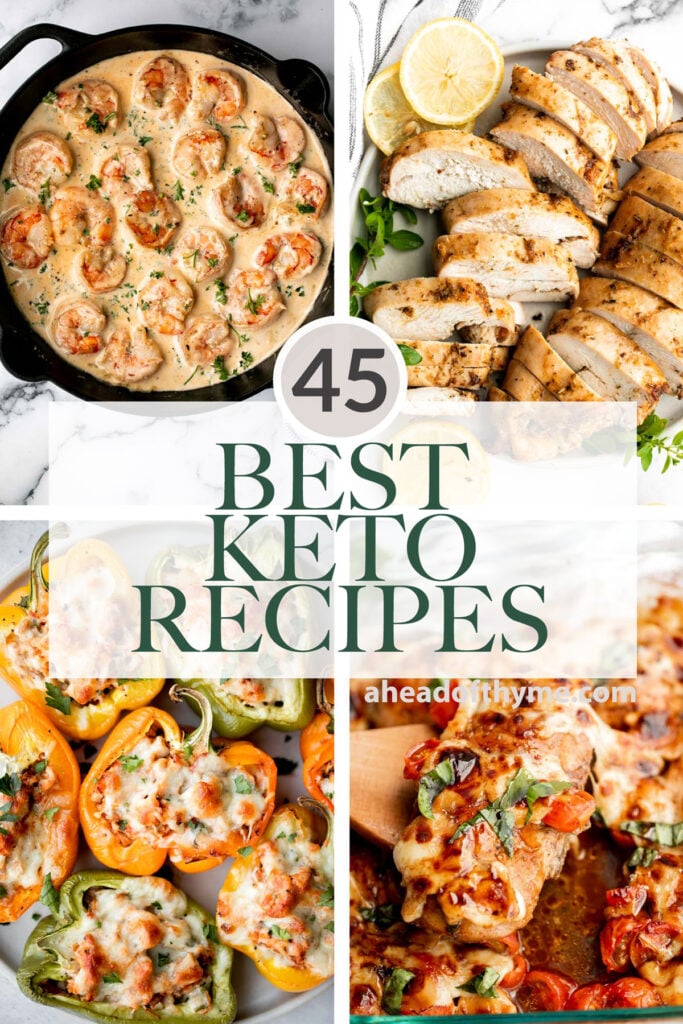 What is the Keto Diet?
The Keto Diet (also known as Ketogenic Diet) has been around since the 19th century and was first introduced to help treat diabetes. It is an eating plan where you eat meals that are high in fat and protein, and low in carbohydrates. This diet helps the body achieve ketosis is a a state where the your body starts using fats as the primary source of energy instead of carbs.
Food that are eaten in the keto diet are meat, fish, eggs, most dairy (but not all), nuts and seeds, low carb vegetables, herbs, spices, and healthy oils.
Foods that are avoided in a keto diet are grains, sugary foods, fruits, beans and legumes, root vegetables like potatoes, low fat or sugar-free diet foods, unhealthy fats, and alcohol.
Best Keto Recipes
Juicy, tender, and moist, baked chicken breast with the best classic Greek souvlaki marinade is the most flavorful and delicious chicken dinner in under 30 minutes. Serve it on its own or in a Greek Chicken Salad.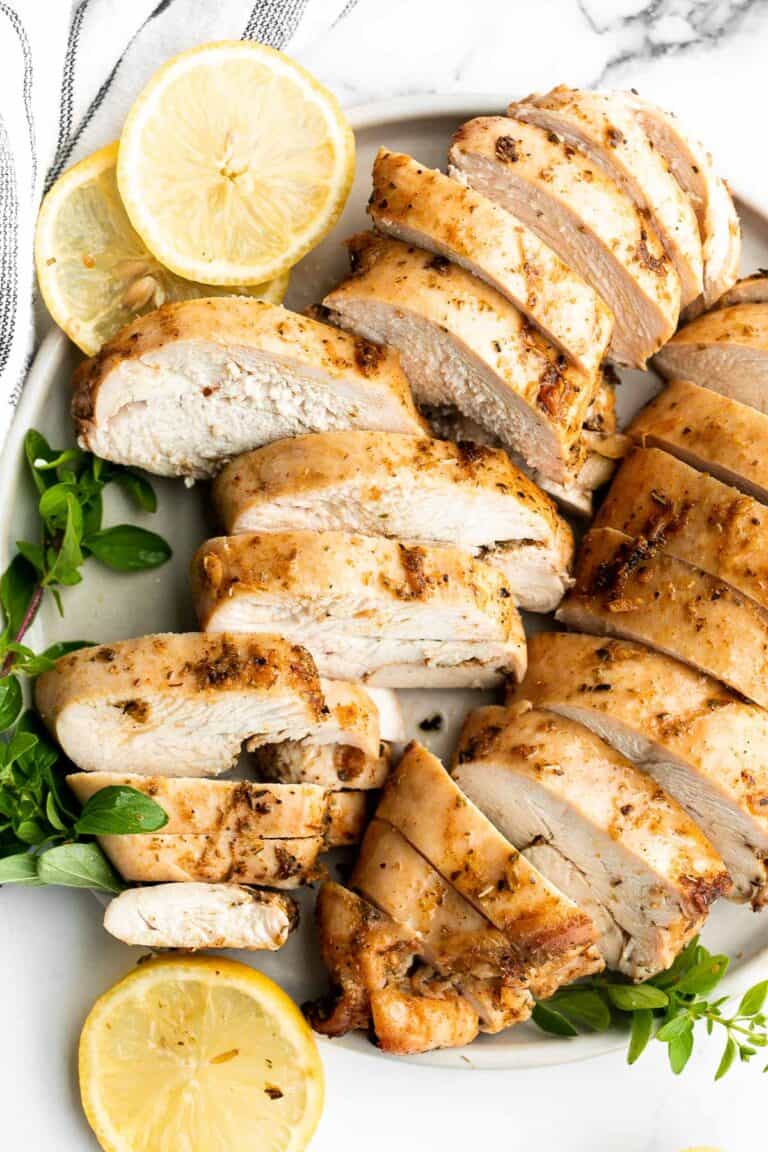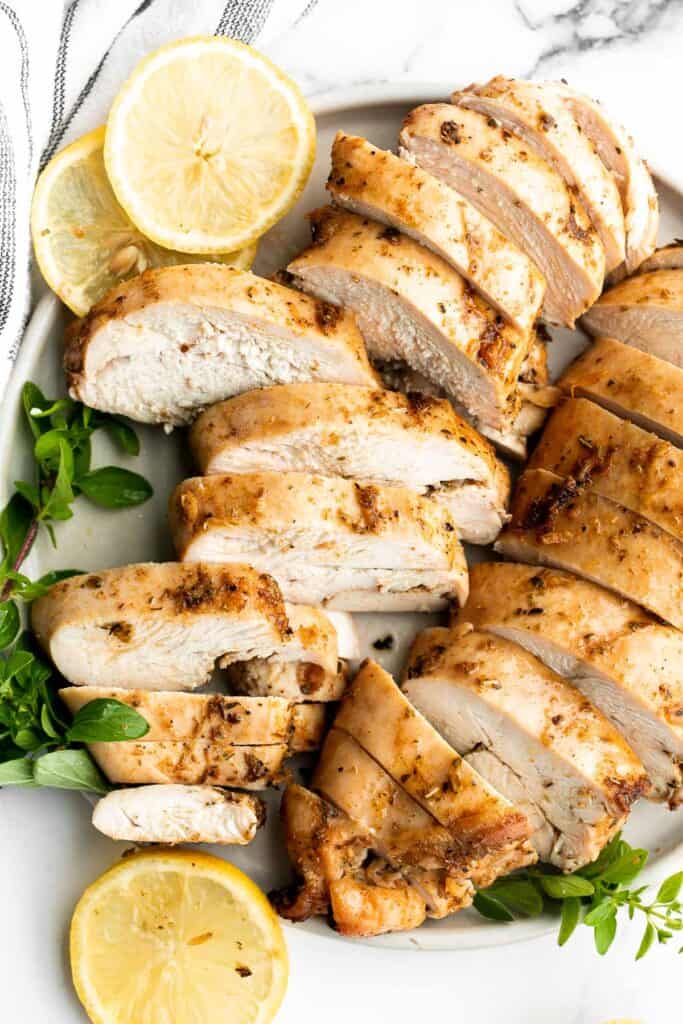 Surf and Turf Steak and Lobster Tails
Fancy, restaurant-quality surf and turf is super easy to make with fresh lobster tail and tender rib-eye steak with a delicious garlic butter sauce. This is one of my go to New Year's Eve dinner ideas when I want to impress.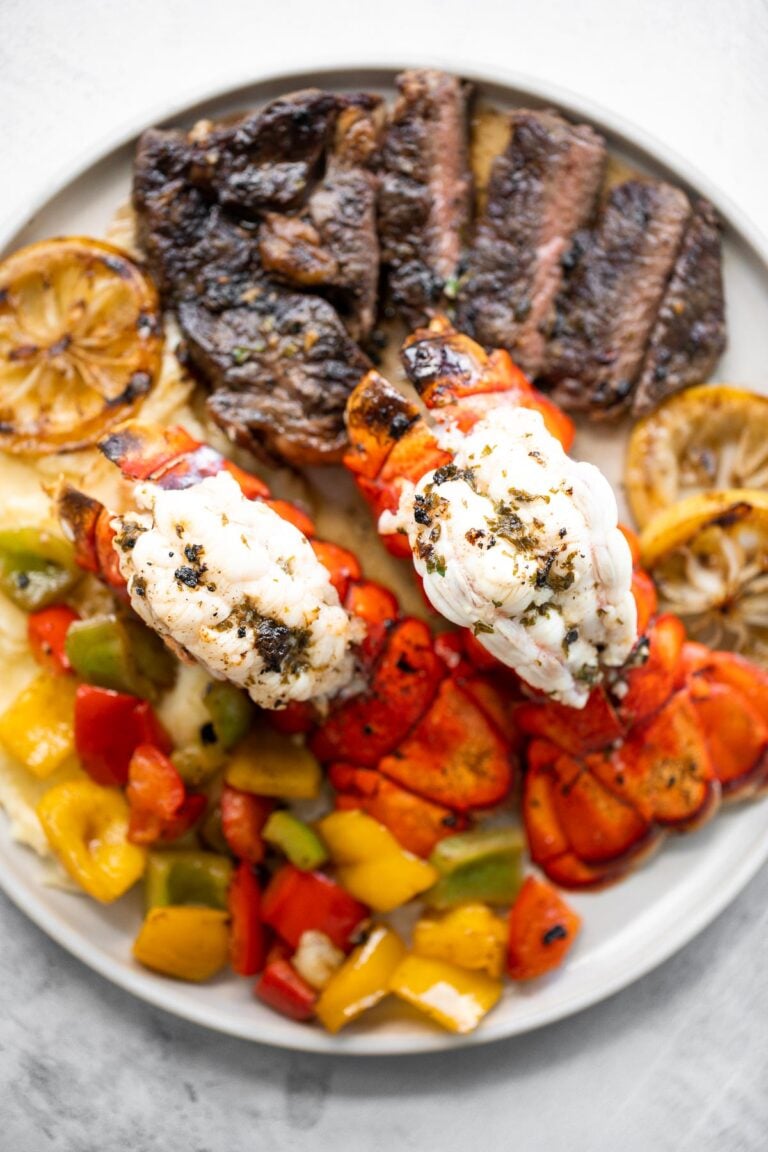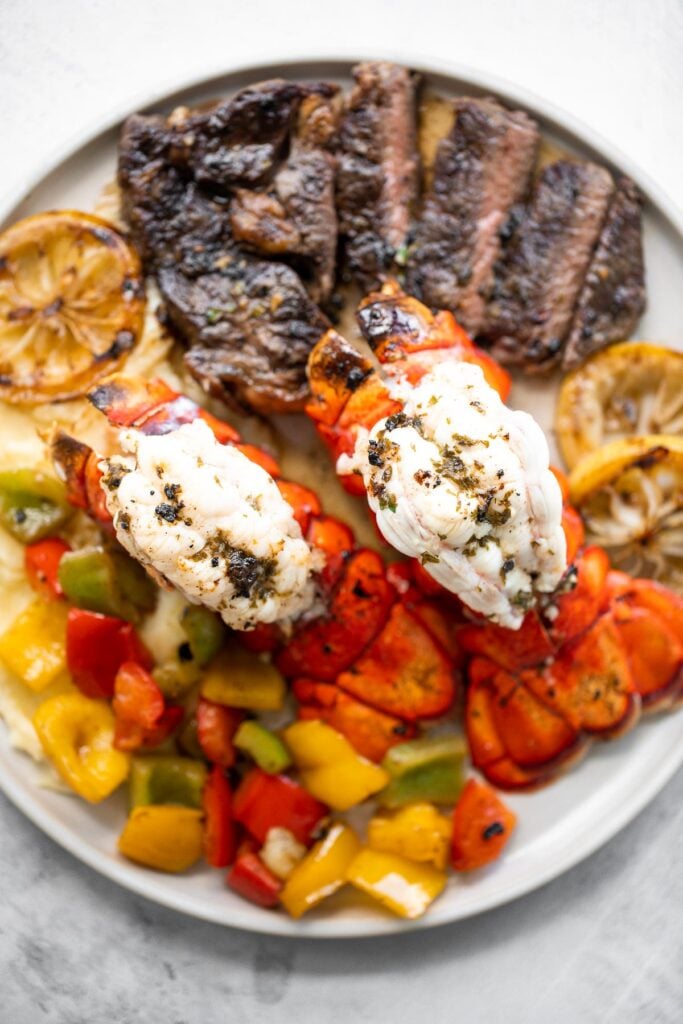 Greek salmon is delicious, flaky, and tender. This healthy oven-baked salmon is packed with Mediterranean flavors and is ready in just 20 minutes.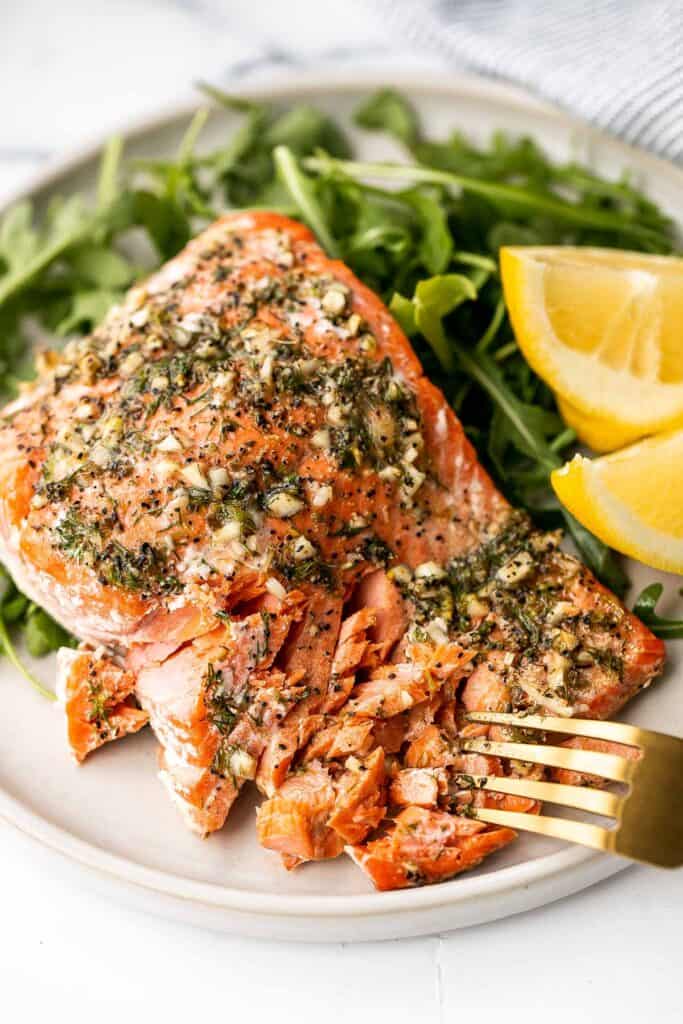 Creamy garlic shrimp is a delicious, quick and easy 15-minute meal (including prep!) that you need to include in your weeknight dinner meal plan or for a fancy New Year's Eve dinner.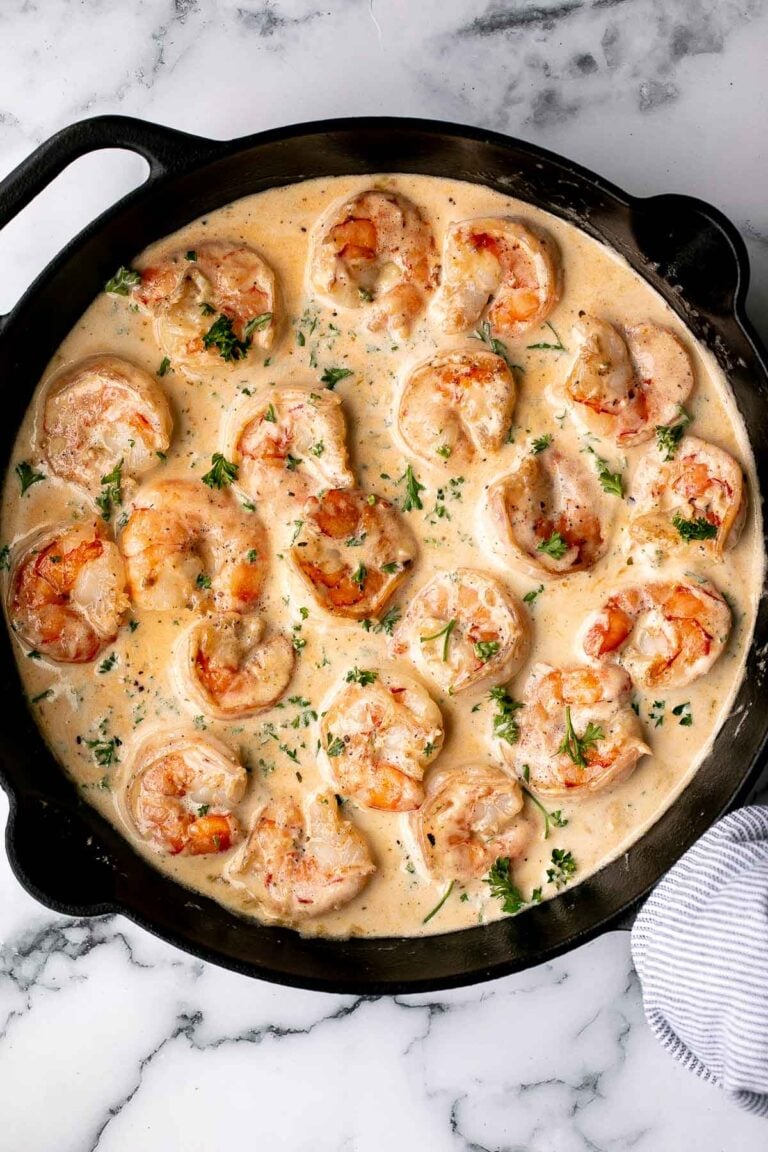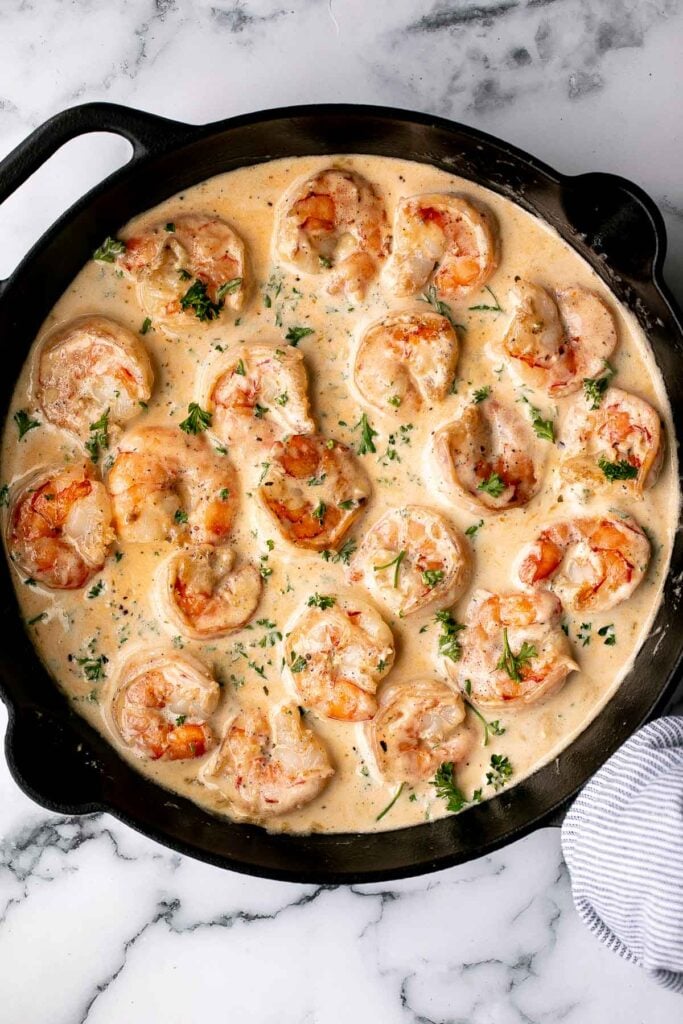 Leftover Turkey Stuffed Bell Peppers
Leftover turkey stuffed peppers are a nutritious, wholesome and healthy dinner that you can throw together easily and quickly. A total crowd-pleaser and easy way to use leftover turkey or chicken.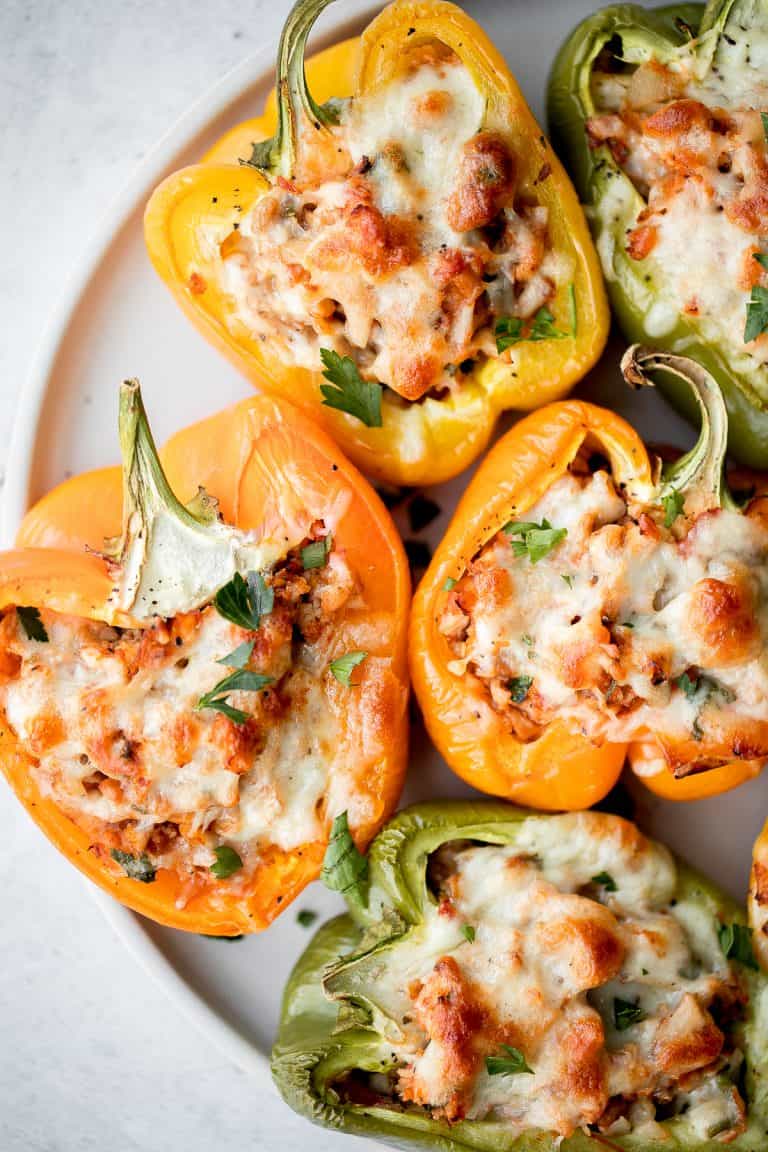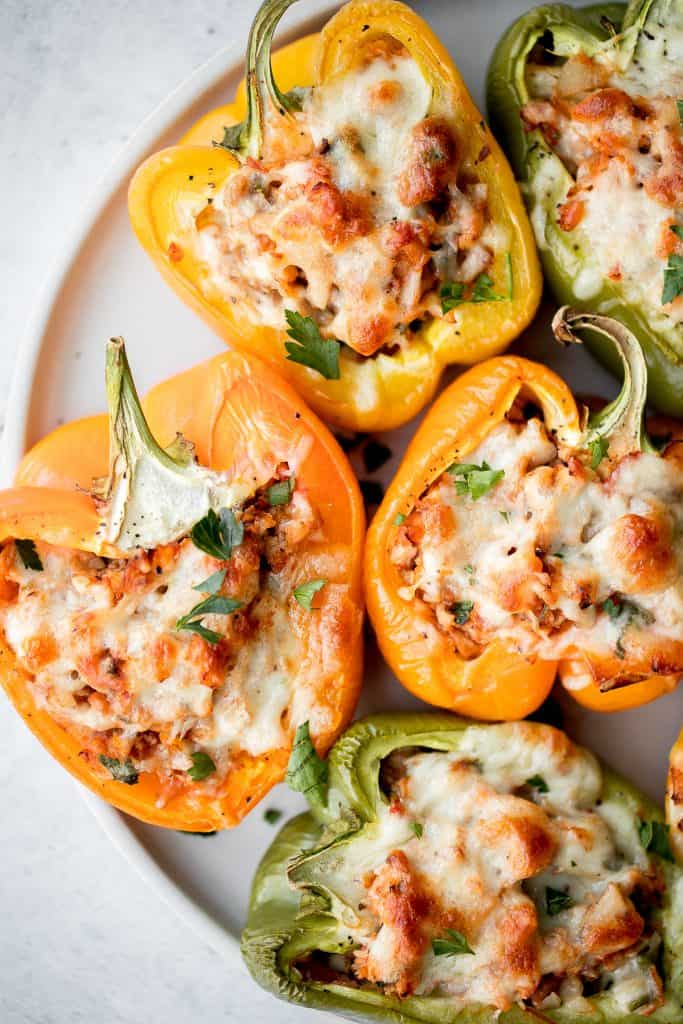 Spinach and Feta Quiche with Cauliflower Crust
Spinach and feta quiche is healthy and gluten-free with a keto cauliflower crust and savoury vegetarian filling. Serve for breakfast, lunch or dinner.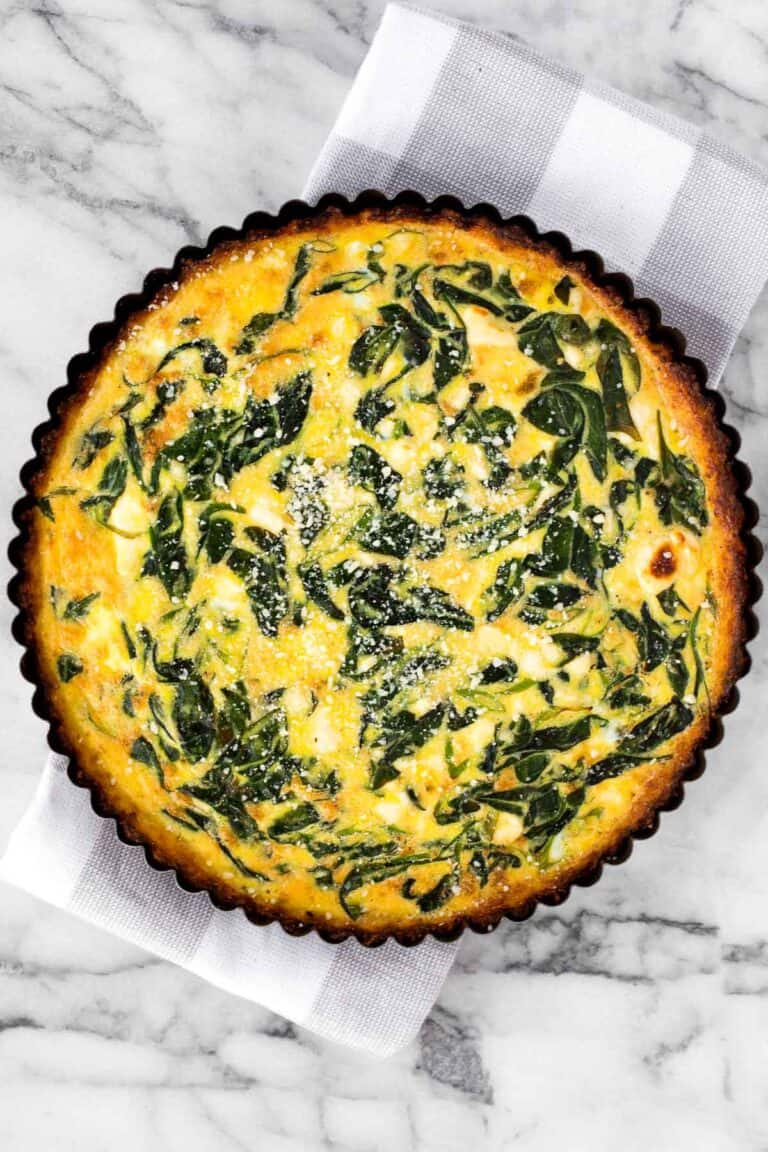 Baked caprese chicken is tender, juicy, and delicious, topped with burst tomatoes, mozzarella cheese, fresh basil, and a drizzle of balsamic glaze.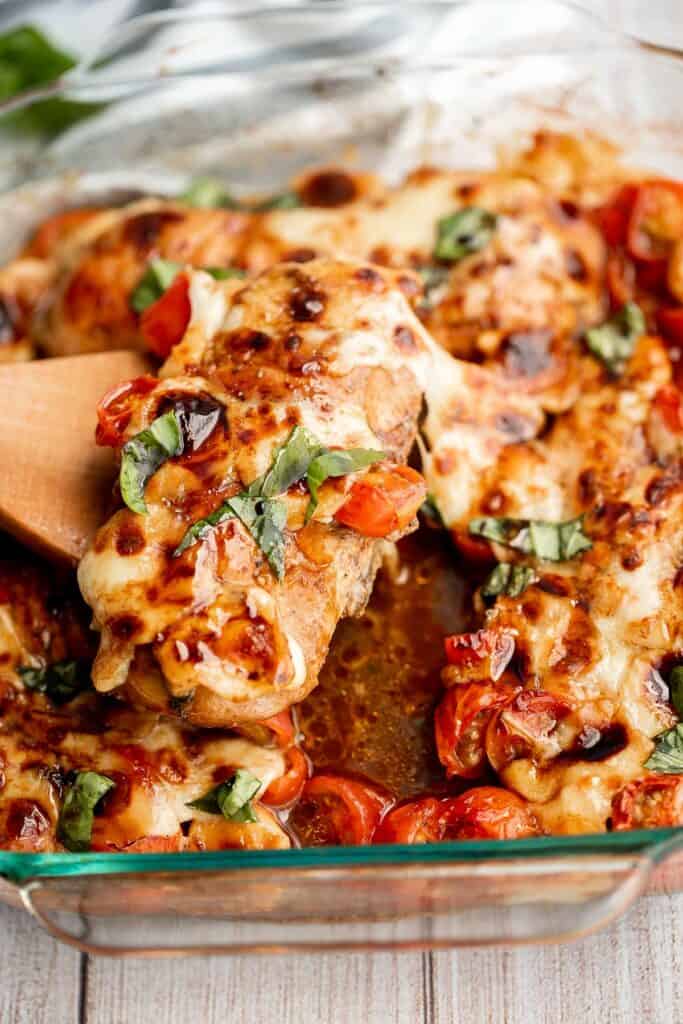 Homemade tomato basil soup is comforting, rich, and smooth. This cozy soup is easy, flavourful, and nourishing, making it so much better than canned.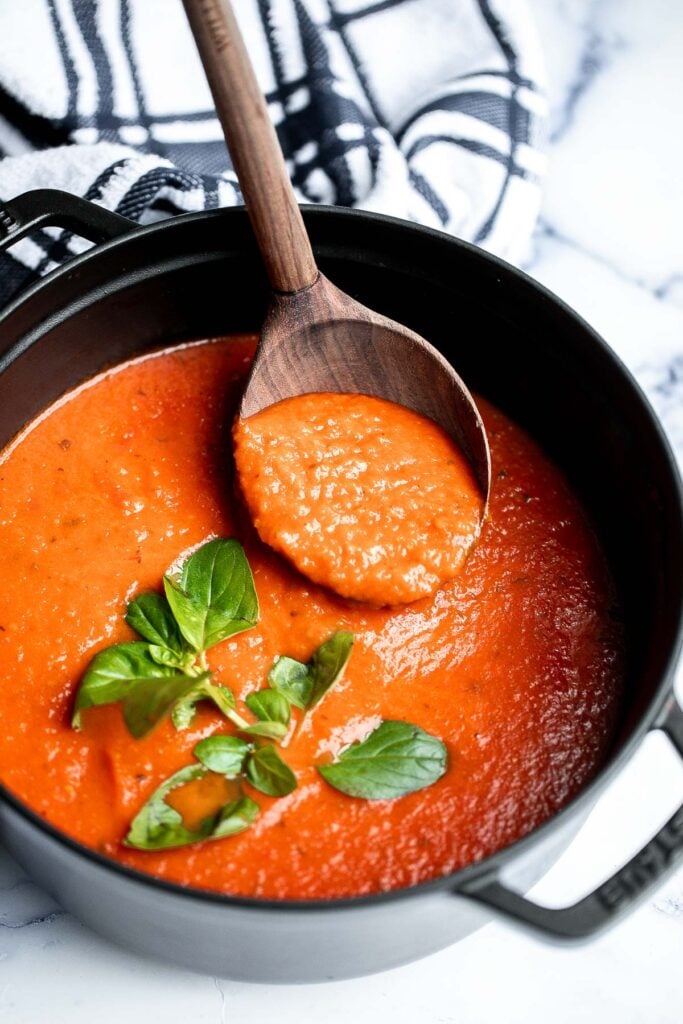 Instant pot whole chicken with gravy is tender, juicy, and flavorful. It's the fastest way to cook a whole rotisserie chicken for dinner in just 40 minutes.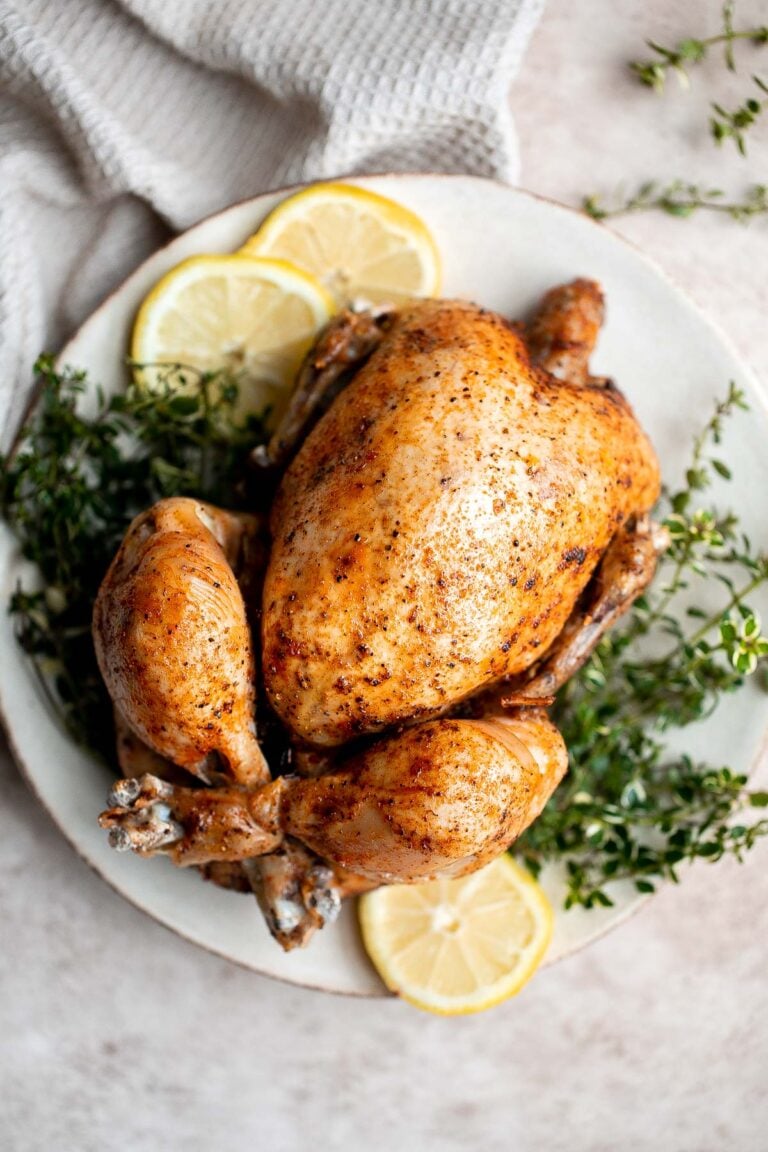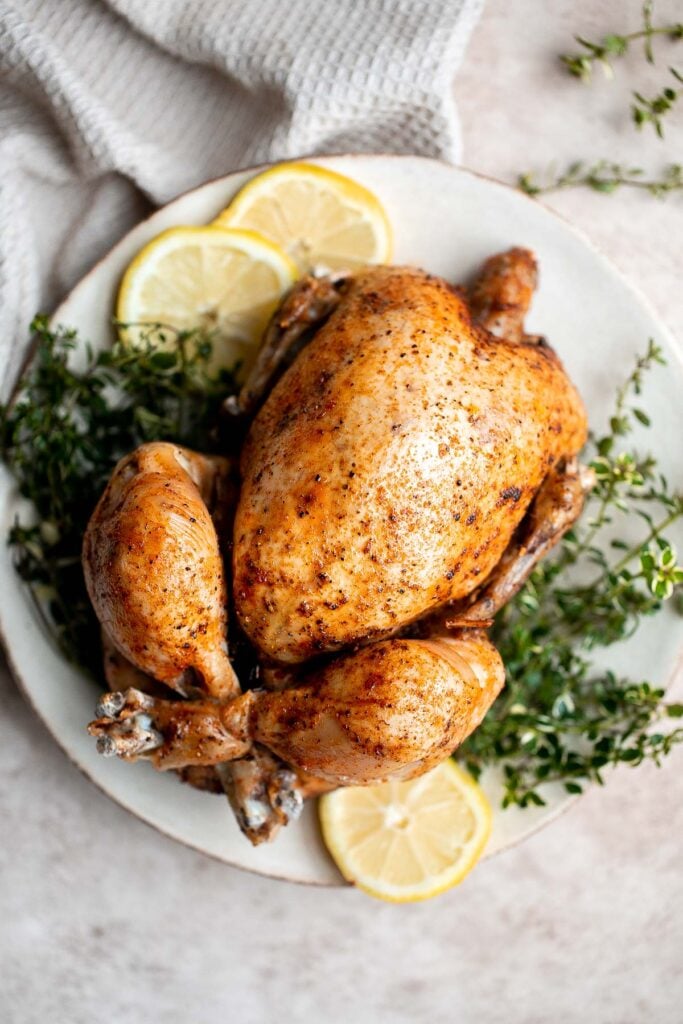 Shrimp Scampi with Zucchini Noodles
Shrimp scampi with zucchini noodles is filling, yet surprisingly light! Since we are using fresh zucchini noodles, you will feel no guilt in sopping up the sauce with an extra crusty piece of bread!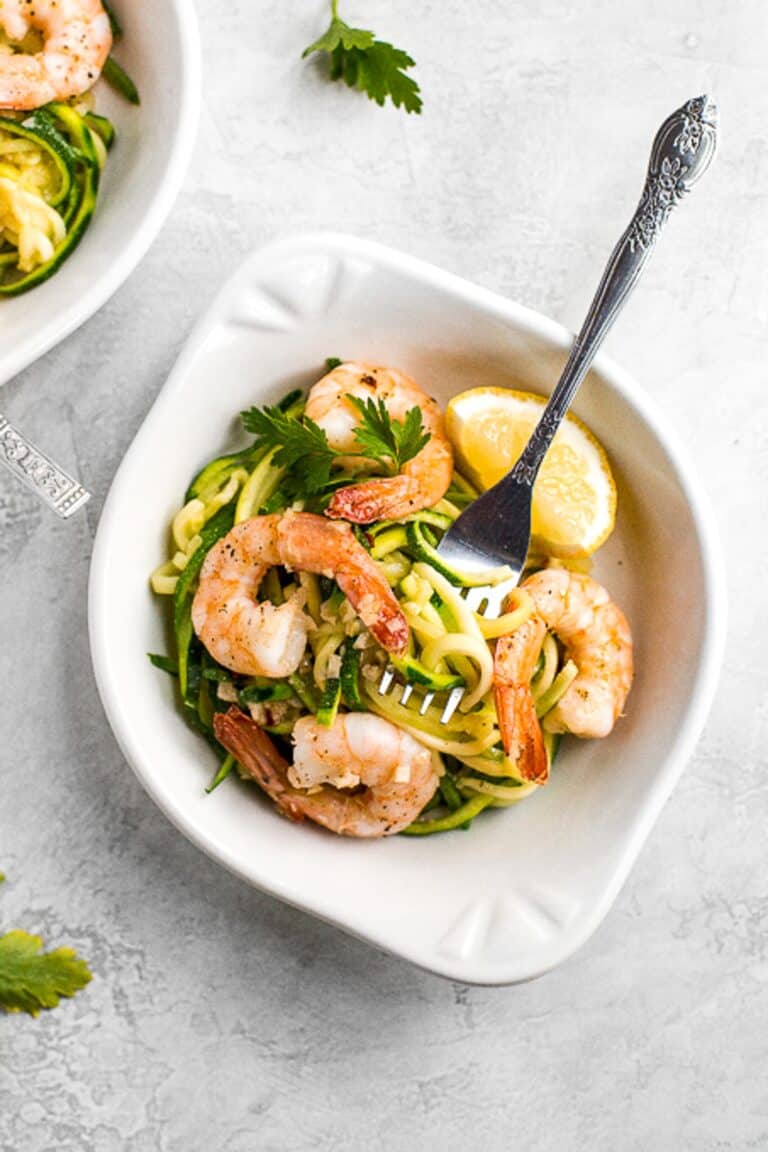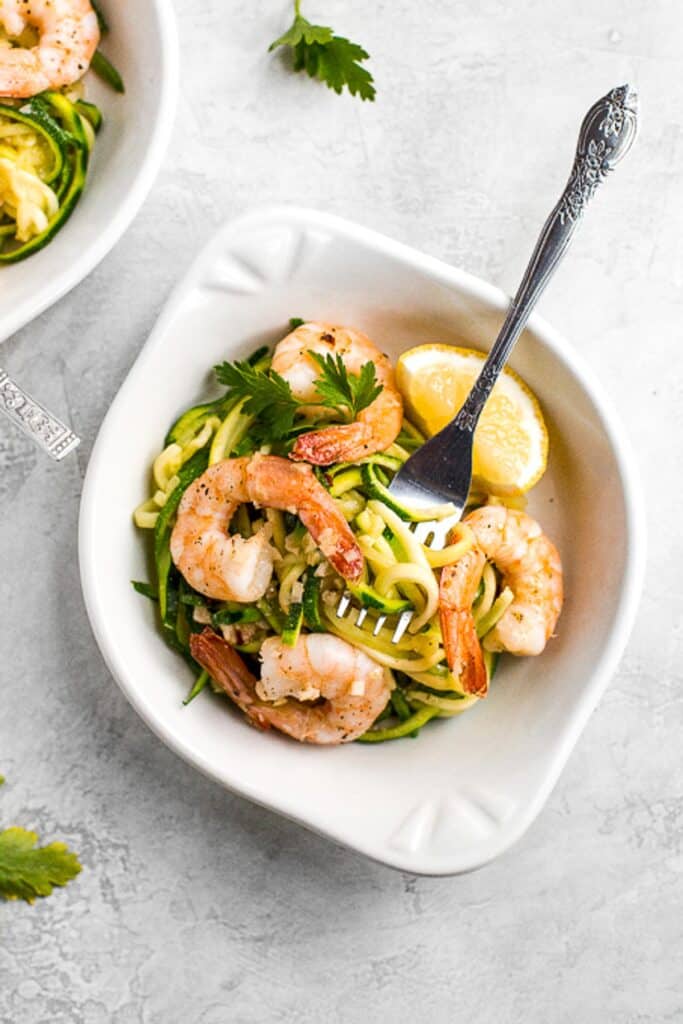 Beef taco salad is a simple, filling, and delicious meal loaded with your favorite taco fillings, and a creamy lime dressing. Make it in 20 minutes. Leave out the corn and tortilla chips to keep it keto.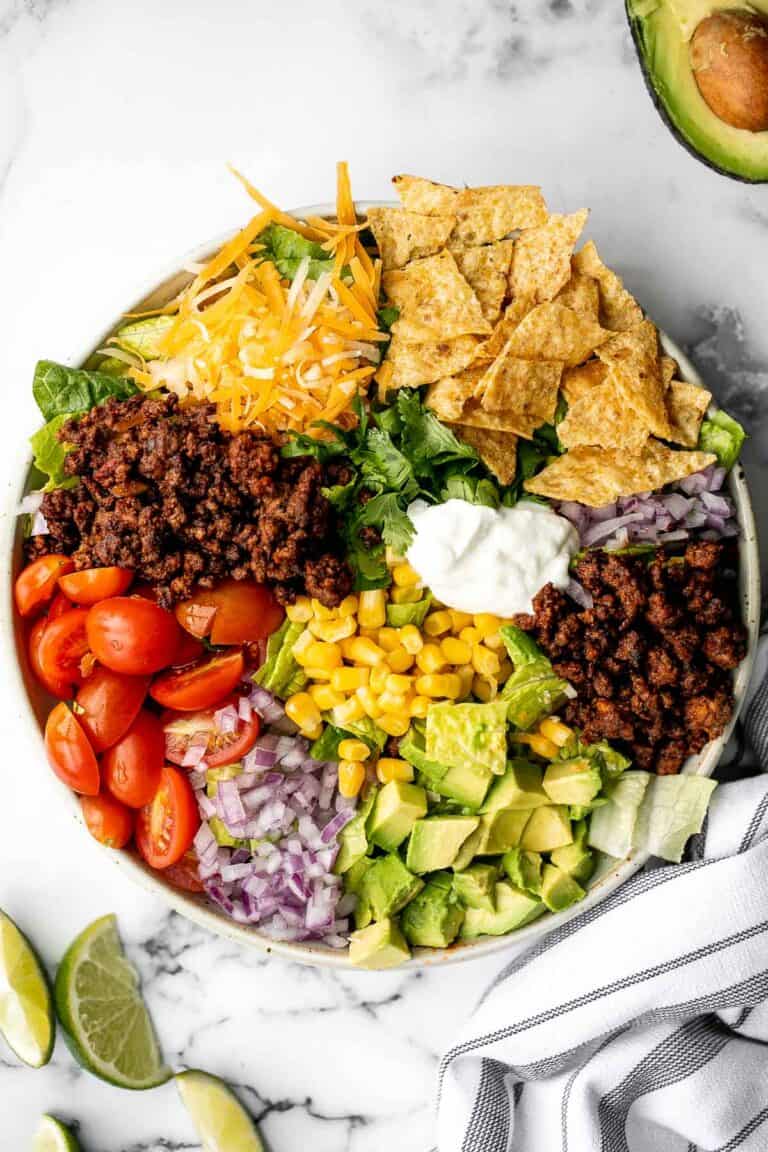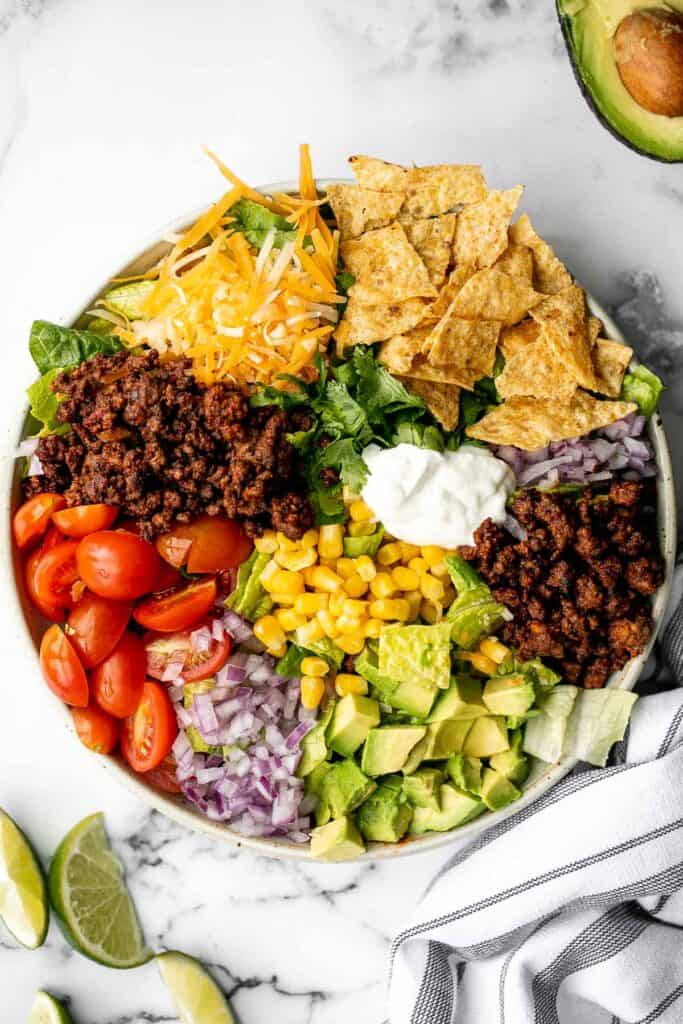 Chicken Madeira with sautéed mushrooms and tender crisp asparagus is topped with melty mozzarella cheese. Cheaper and better than the Cheesecake Factory!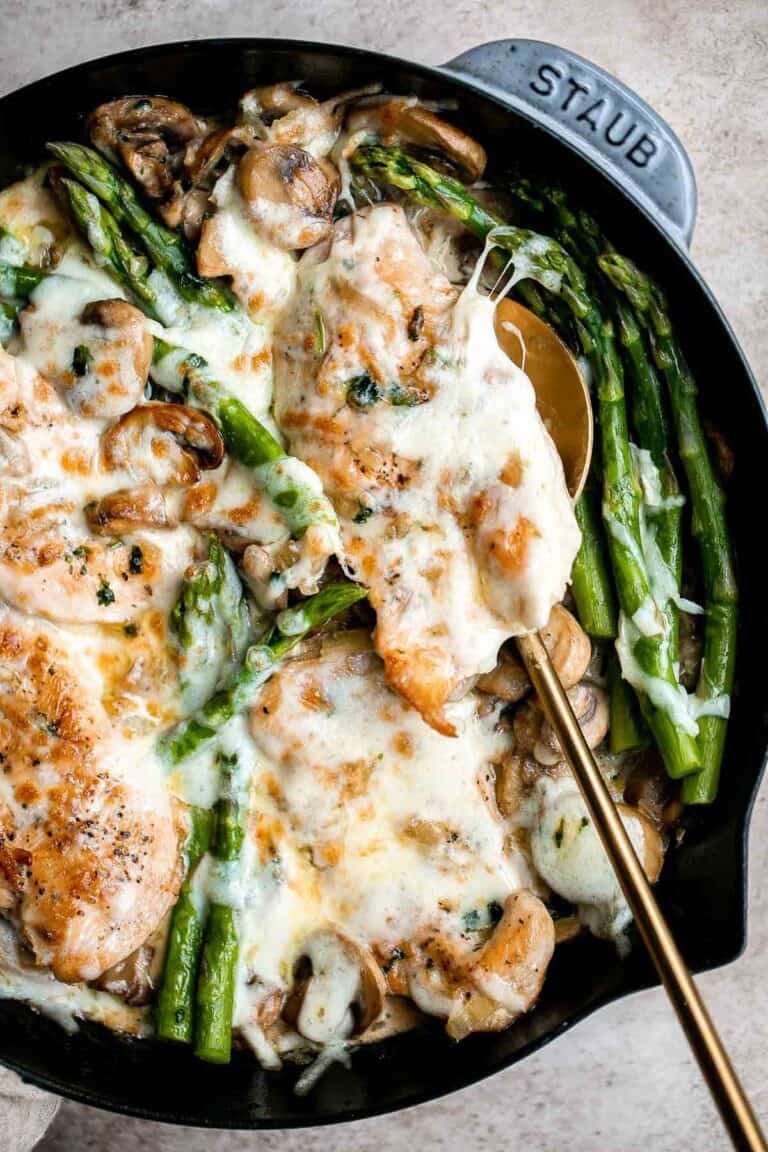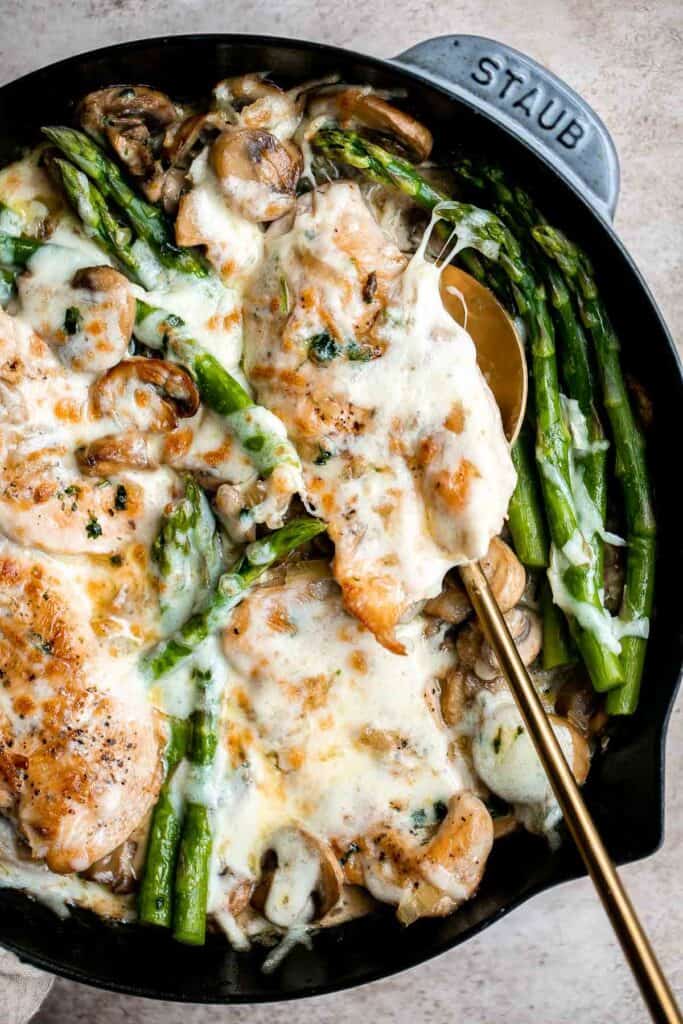 Baked Zucchini Boats with Marinara and Cheese
Baked zucchini with marinara and melted cheese is so quick and easy to make. It's vegetarian, gluten free, and packed with flavour. It's basically pizza but on a zucchini.
Tender, flaky, flavorful garlic butter salmon is well-seasoned, seared to perfection, and basted until juicy. Quick and easy to make in 20 minutes.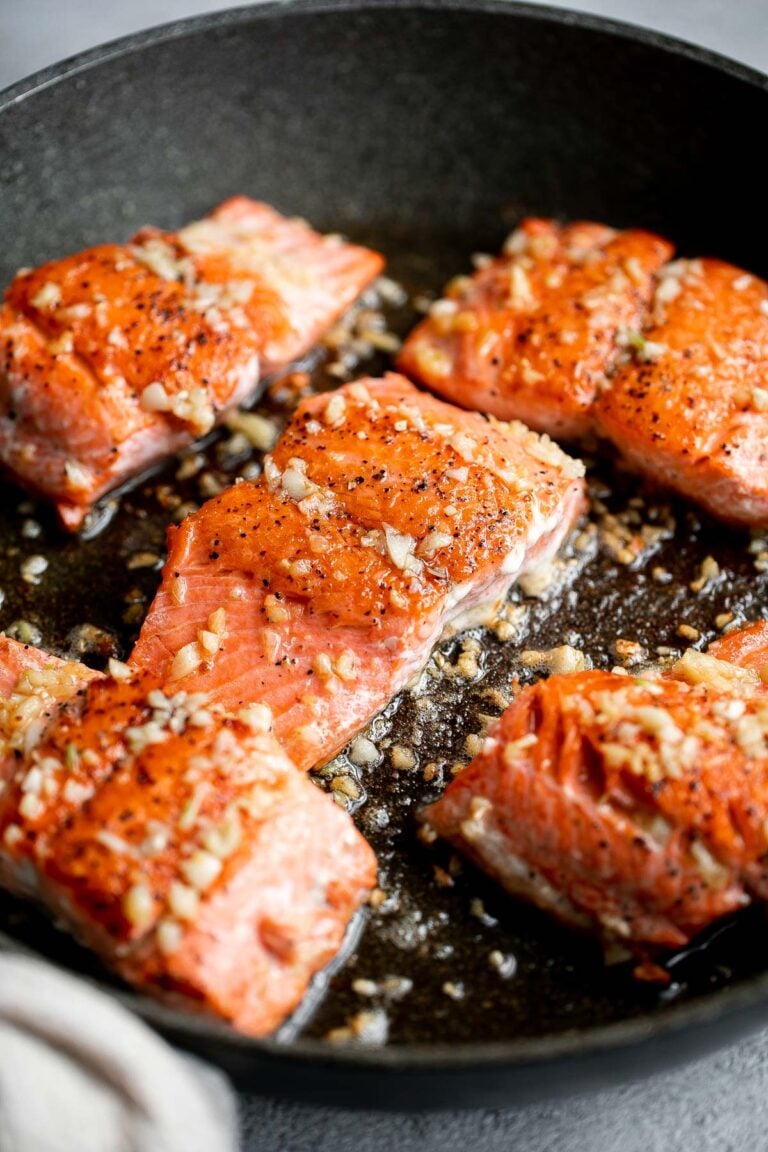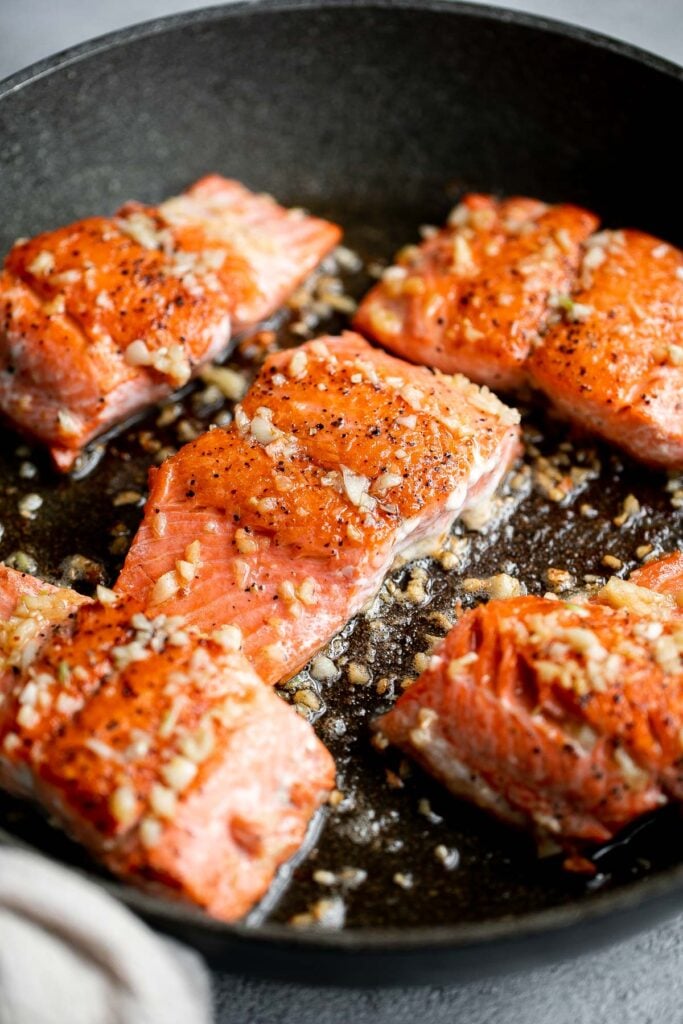 Better than takeout, make easy Indian butter chicken in just 30 minutes, with a creamy tomato-based sauce, charred chicken, and incredible spice + flavour.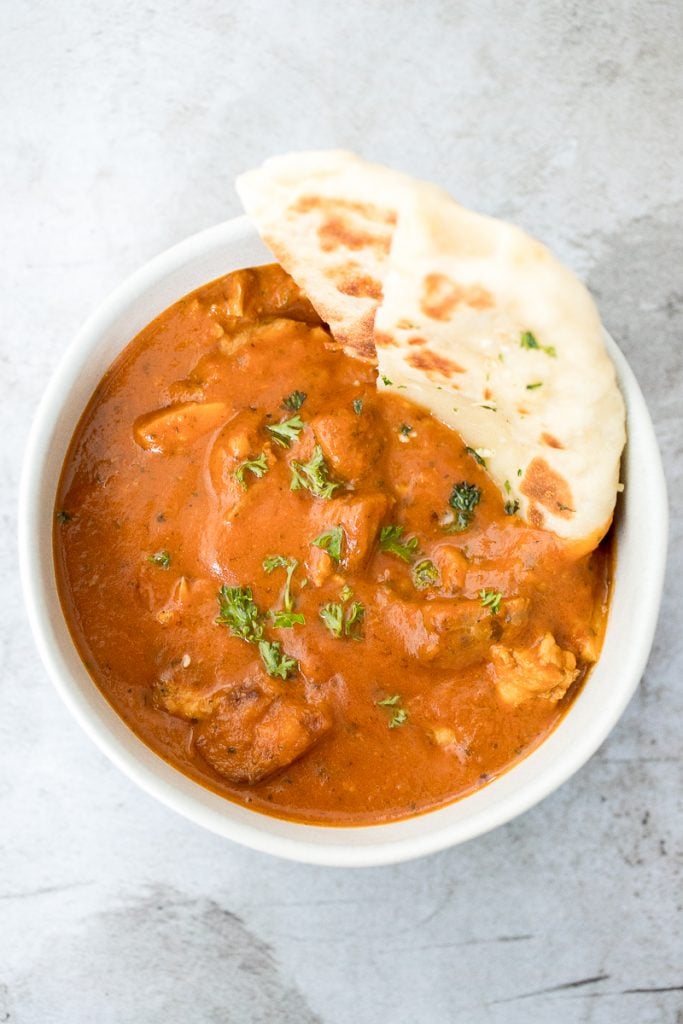 Better than the steakhouse, the best tender and juicy ribeye steak with a perfect seared crust is garlicky, buttery and packed with so much flavour. Serve with a side of Brussels Sprouts for a delicious New Year's dinner idea.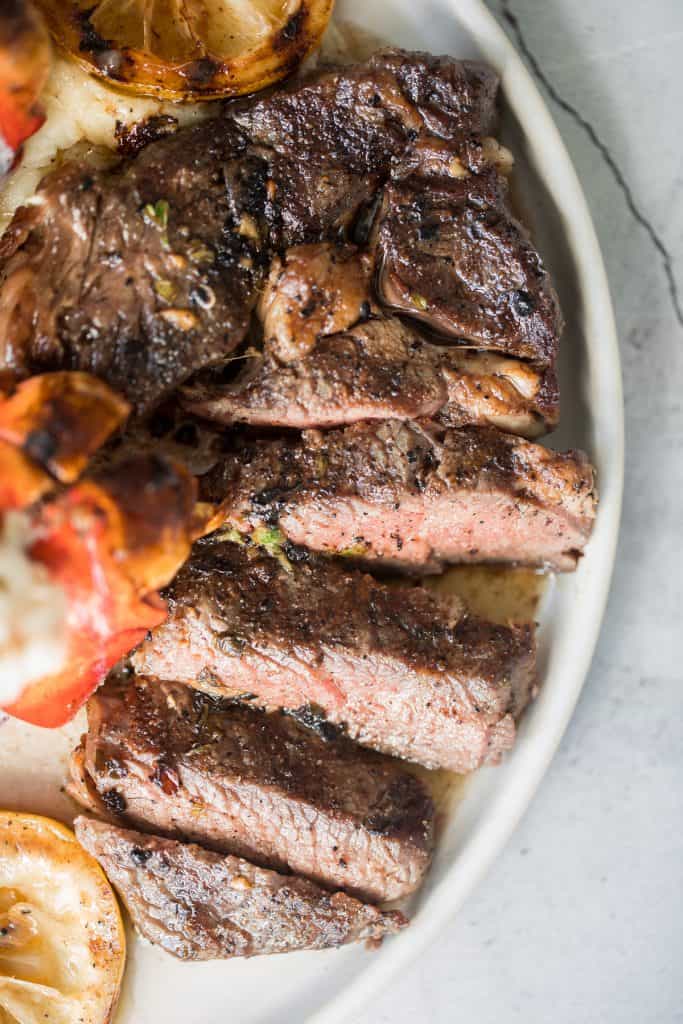 Skillet Chicken with Lemon Garlic Sauce
Delicious creamy skillet chicken with lemon garlic sauce is a one-skillet meal that is ready in 30 minutes. It's garlicky, saucy, creamy, and so flavourful. Bread is a must to dip into this delicious sauce. Try pull apart garlic bread or easy no yeast biscuits.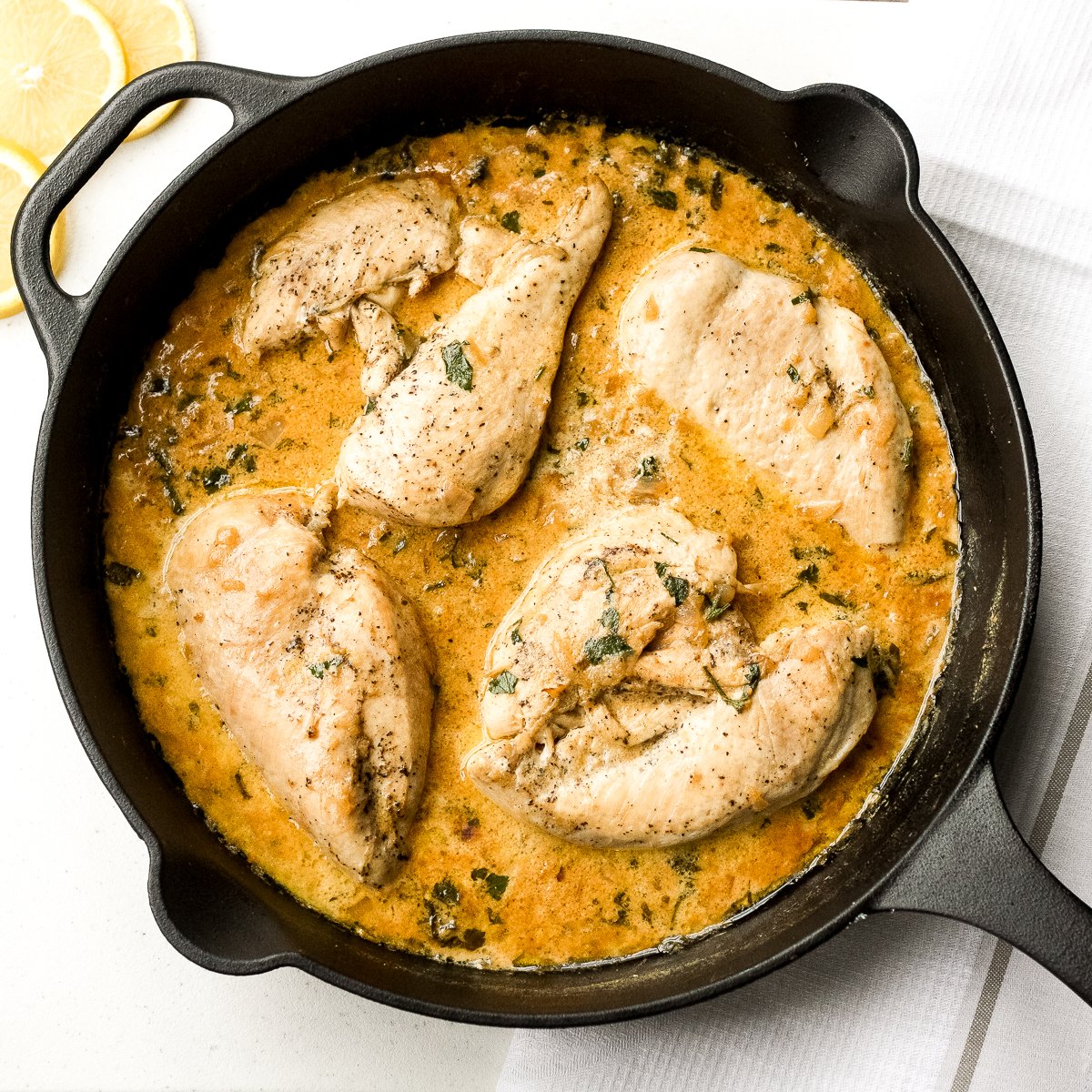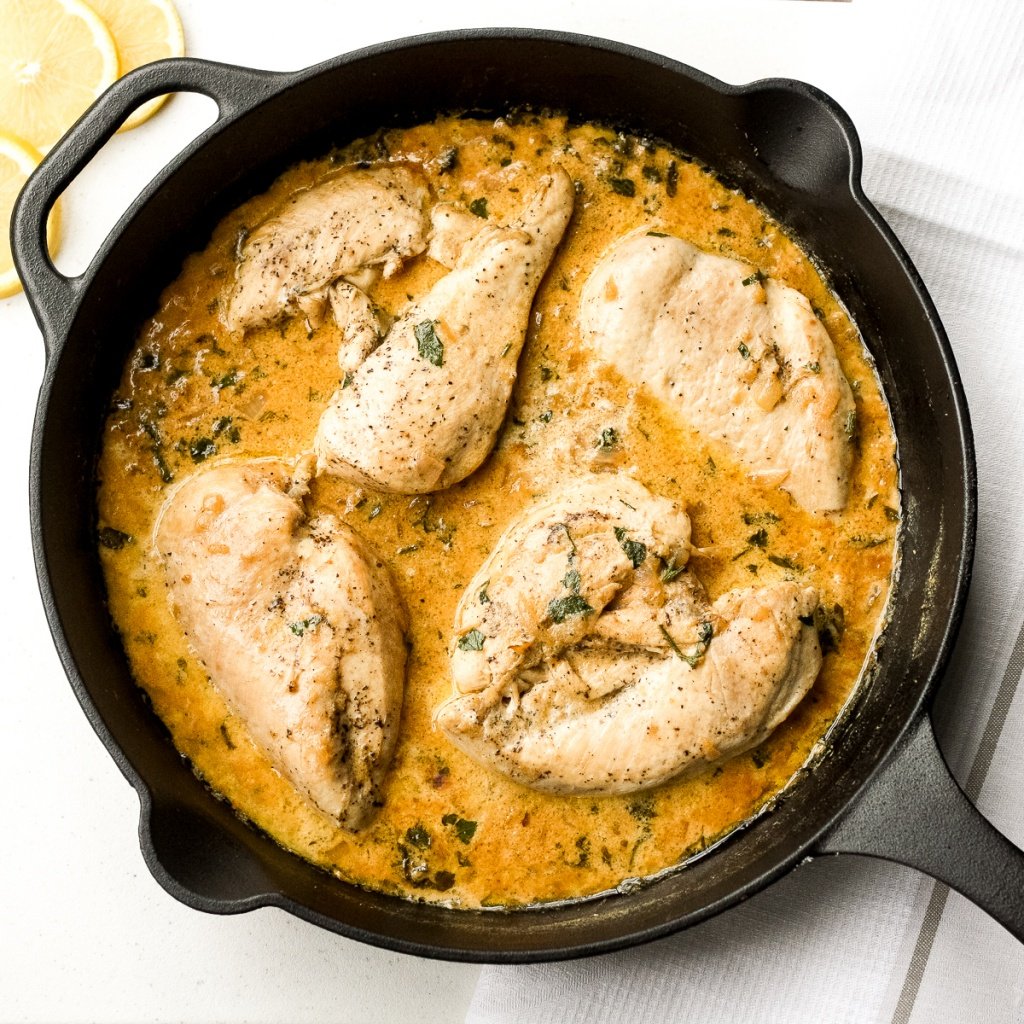 Air fryer Mexican shrimp is juicy, tender, fresh, and delicious. It's packed with classic Mexican flavors and ready in just 10 minutes. So quick and easy.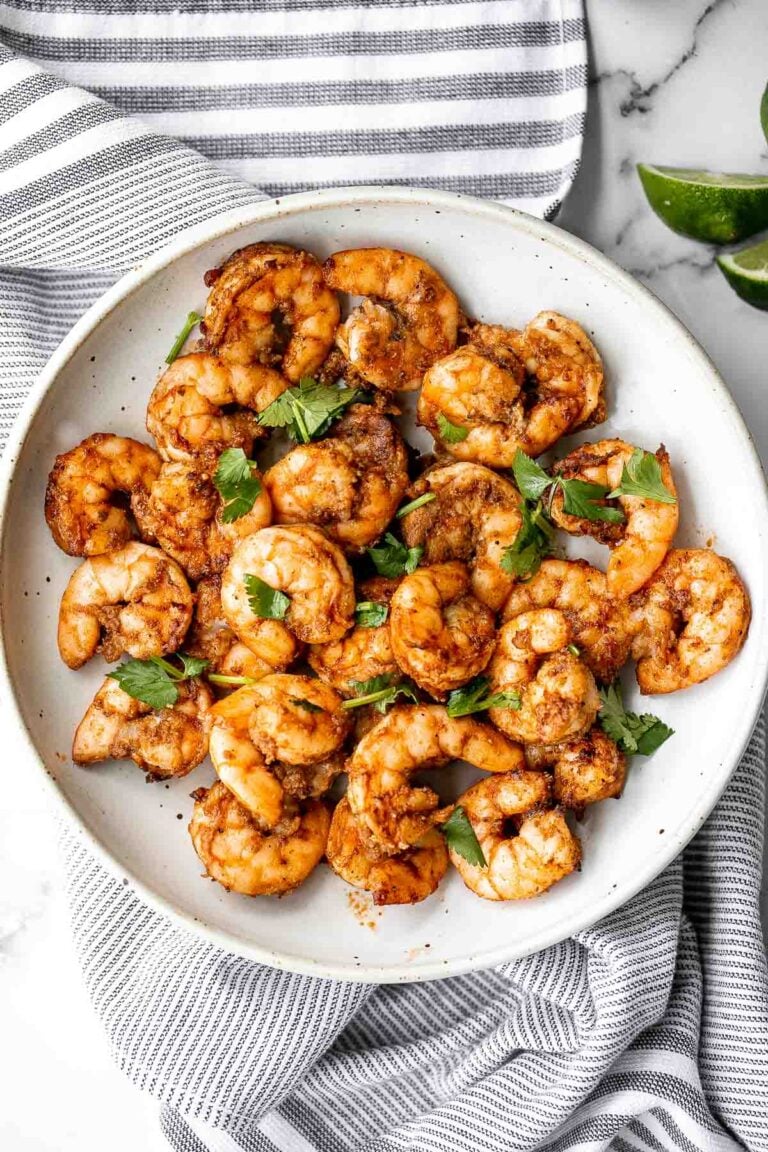 Creamy Cauliflower and Garlic Soup
A handful of ingredients and a few simple steps makes creamy cauliflower and garlic soup one of the easiest and tastiest soups ever. You don't want the season to pass without trying this one. Serve it with an easy tomato bruschetta on the side.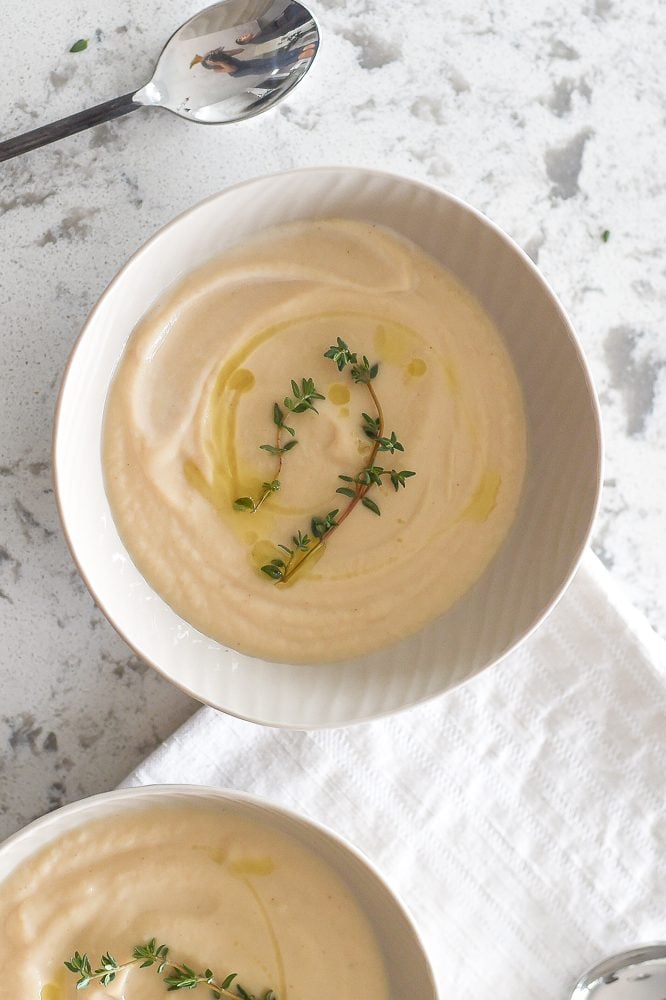 Air fryer chicken breast is crispy on the outside, juicy and tender inside, and packed with flavor in every bite. Quick and easy dinner on busy weeknights.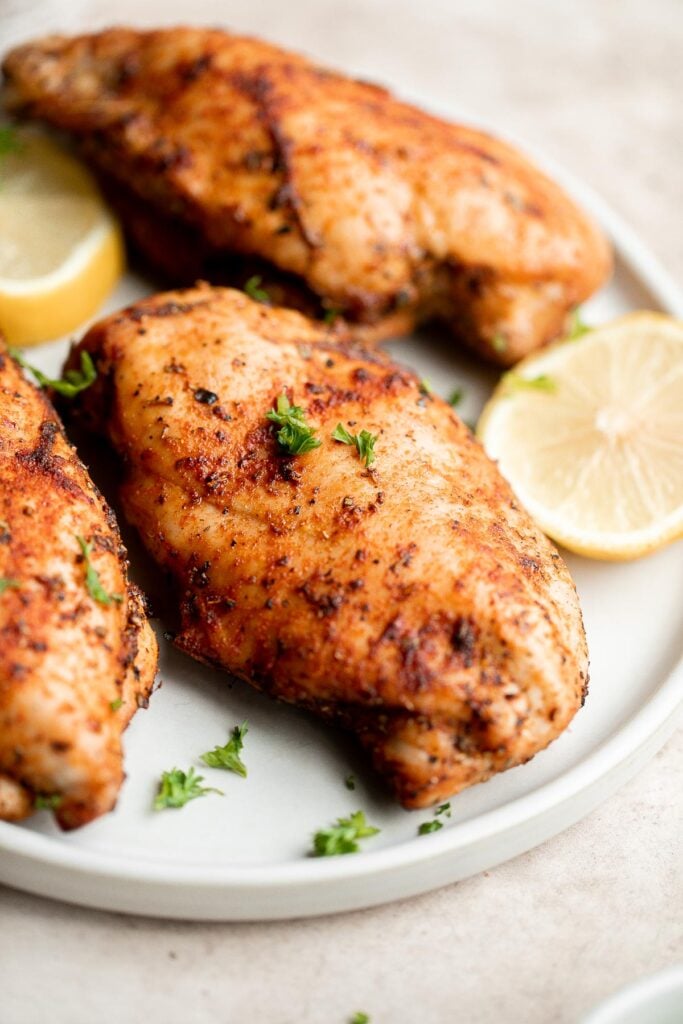 Shakshuka is a quick and easy, one-pan Middle Eastern classic with a savory saucy tomato-vegetable base and perfectly poached eggs on top.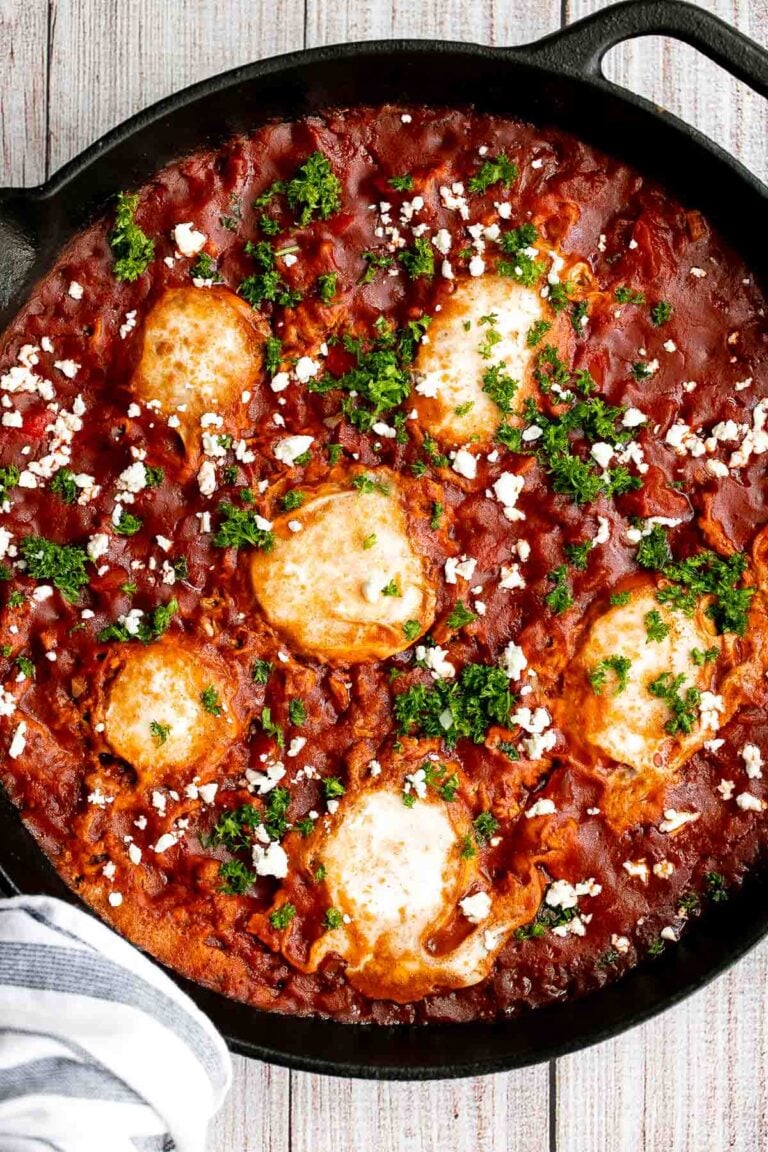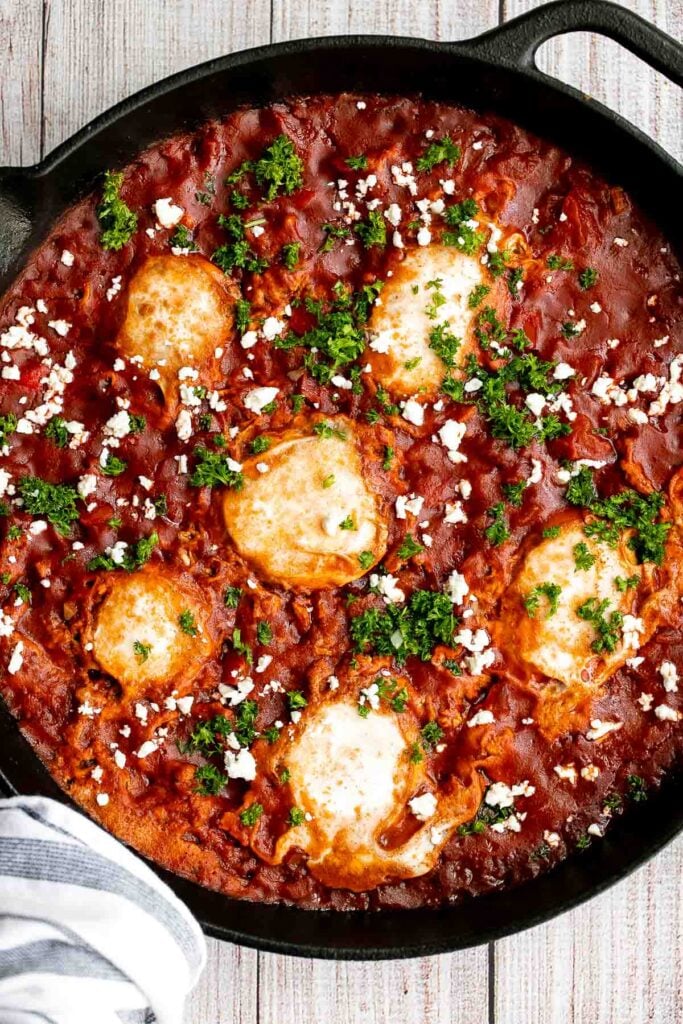 Baked miso garlic chicken wings are crispy, delicious, and easy to make. They're marinated in a savoury Asian marinade, and cooked in the oven or air fryer.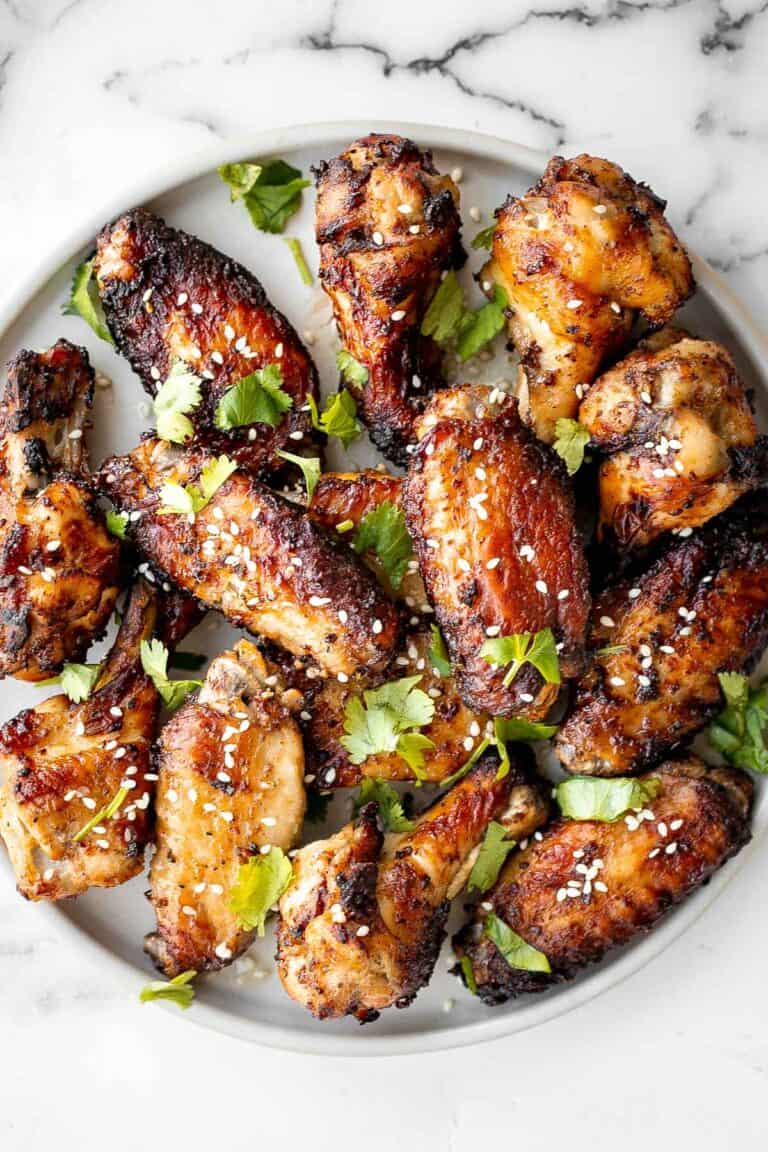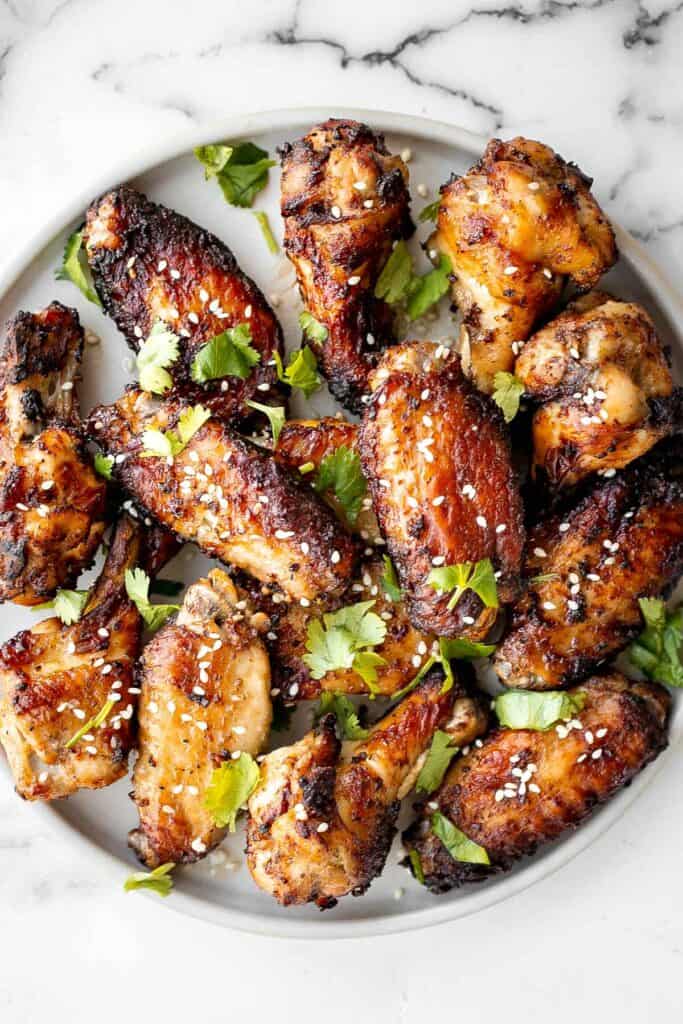 Greek chicken salad is fresh, healthy, and delicious, packed with classic Mediterranean flavors. Perfect as a light lunch or dinner, or for meal prep.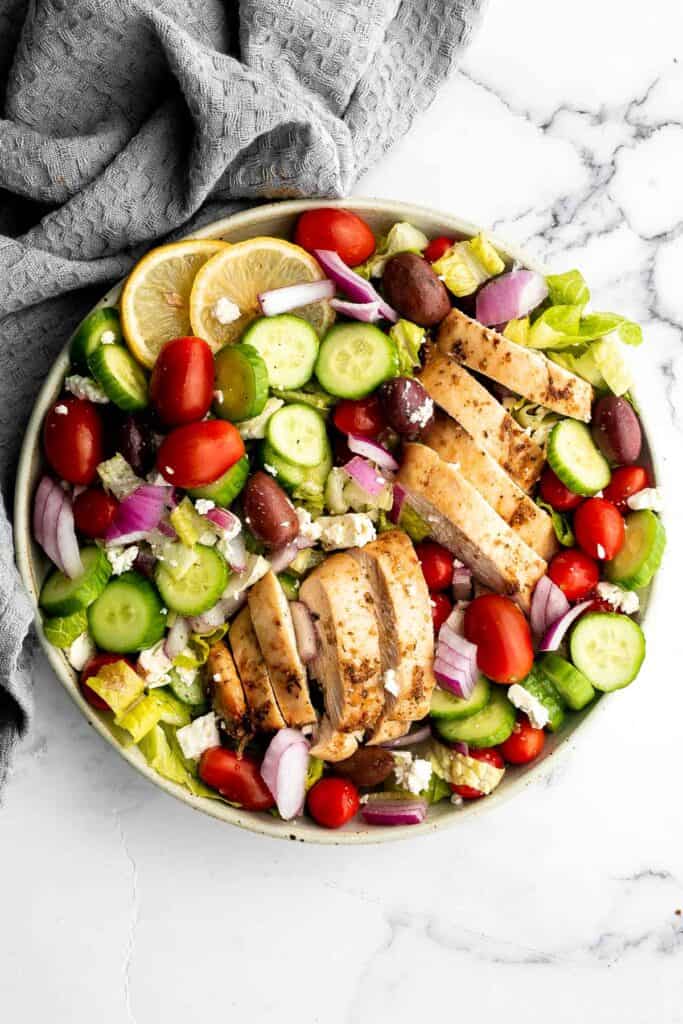 Garlicky, buttery, and perfectly seared scallops take less than 10 minutes to prep and cook. It's the easiest fancy, restaurant-grade meal to make at home.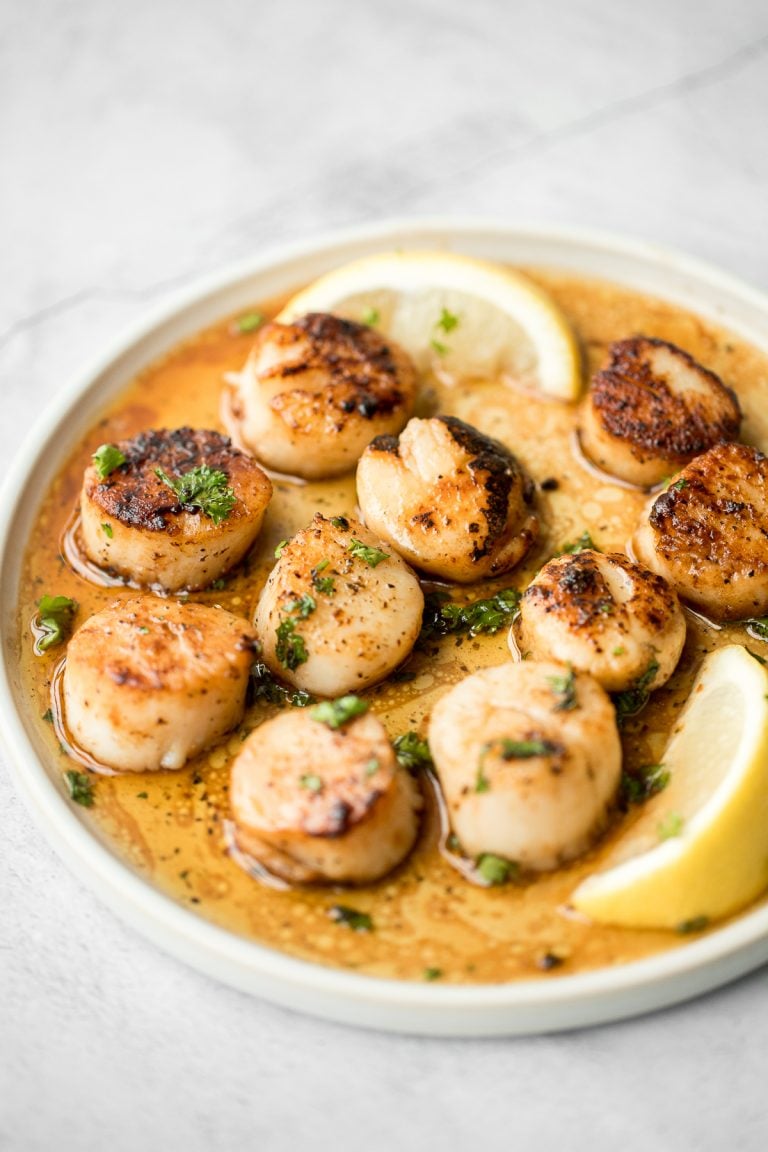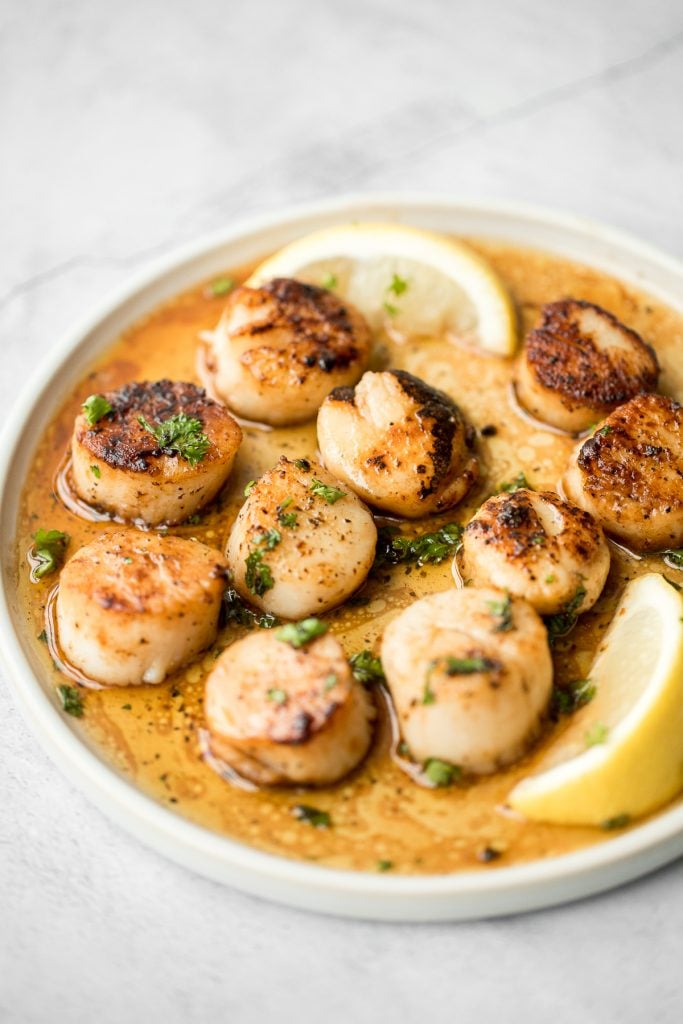 Sizzling and hot sheet pan chicken fajitas are on the table in less than 30 minutes. The best part is that you just throw everything into one sheet pan. Make it a total fiesta with some pico de gallo and fish tacos.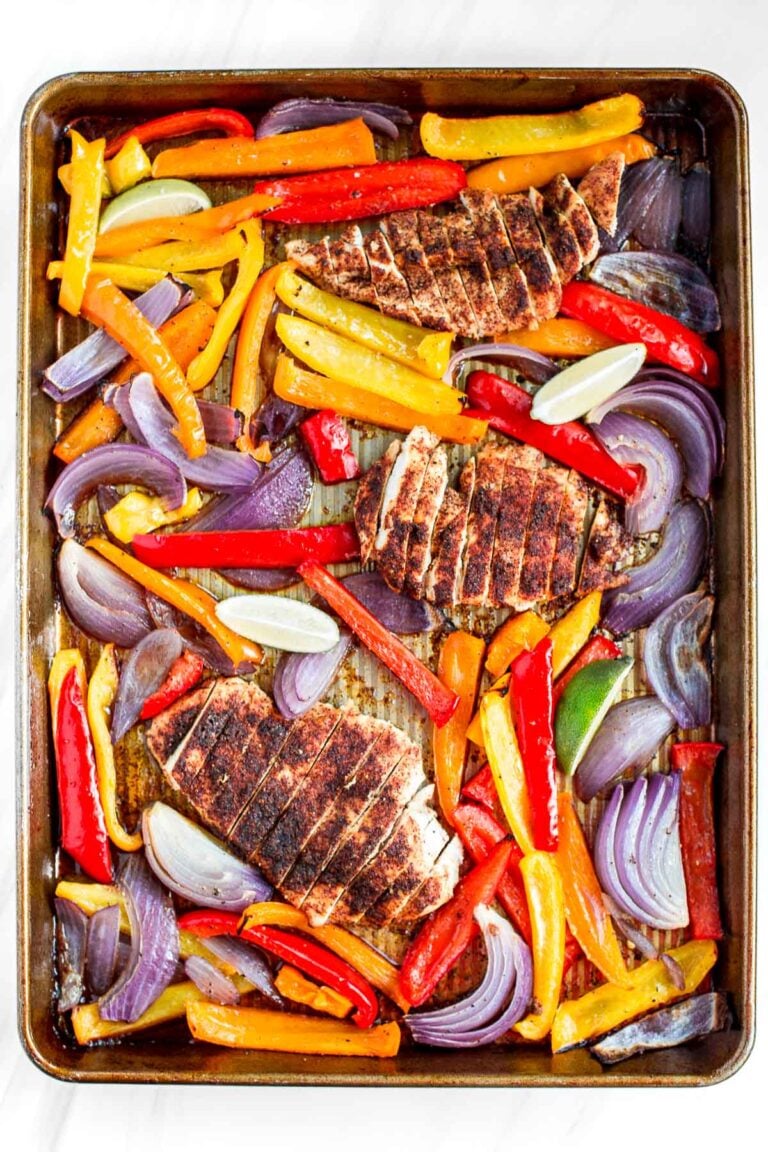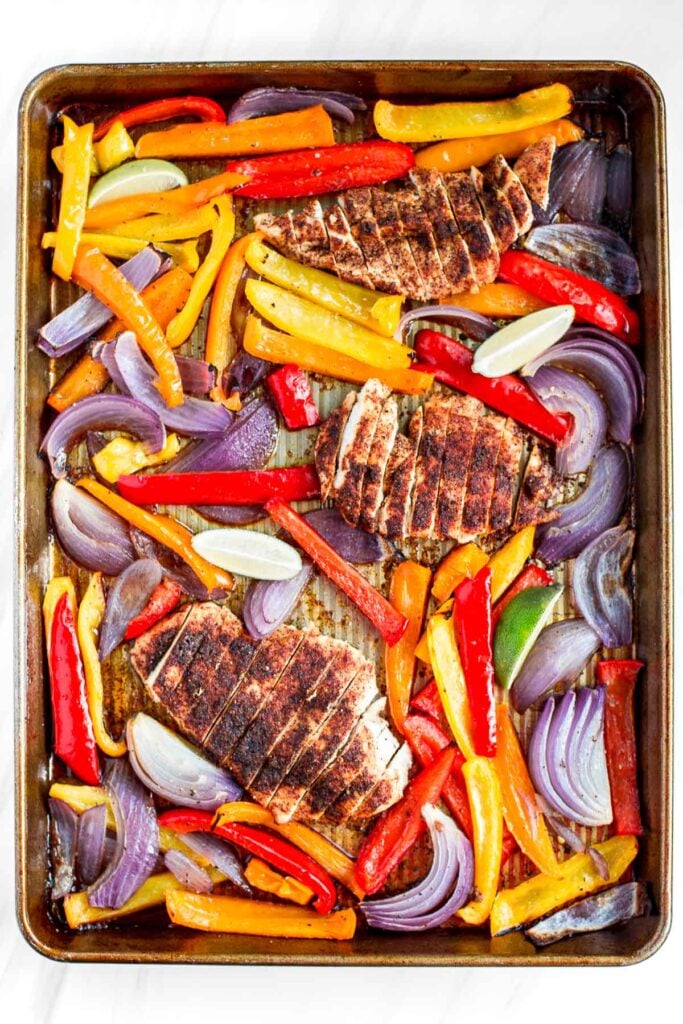 Greek Lemon Garlic Whole Roast Chicken
Easy Greek lemon garlic whole roast chicken is tender, juicy and succulent with the crispiest skin. Prep this flavourful one pan meal in just 15 minutes.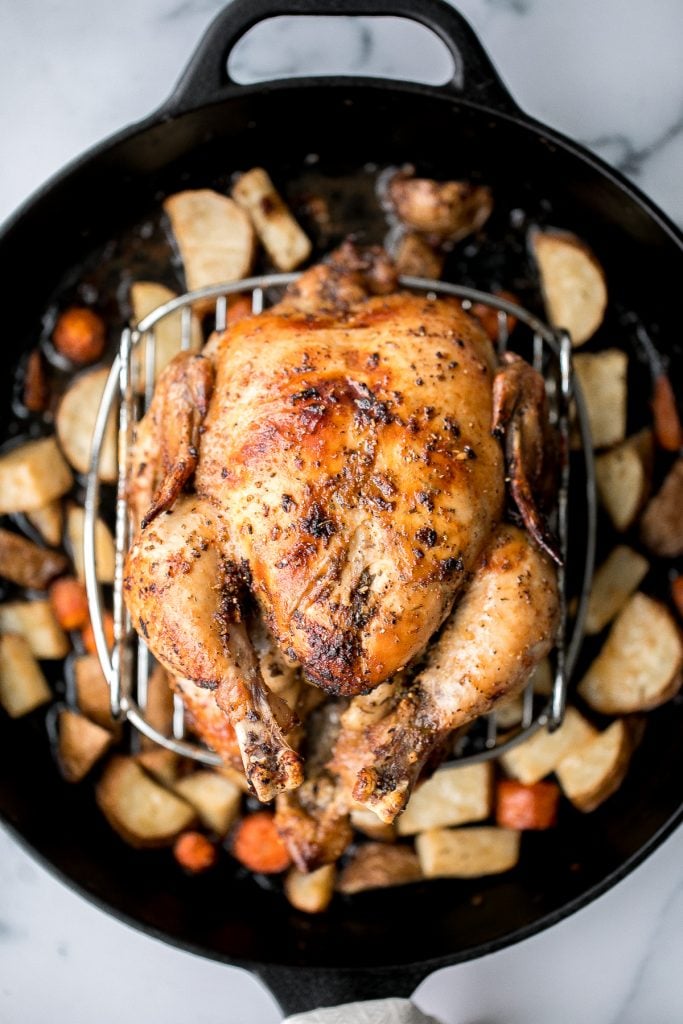 Aromatic Asian pan-fried lemongrass chicken is healthy, gluten-free, and takes less than 25 minutes to prep and cook. Now that's what I call the perfect weeknight meal.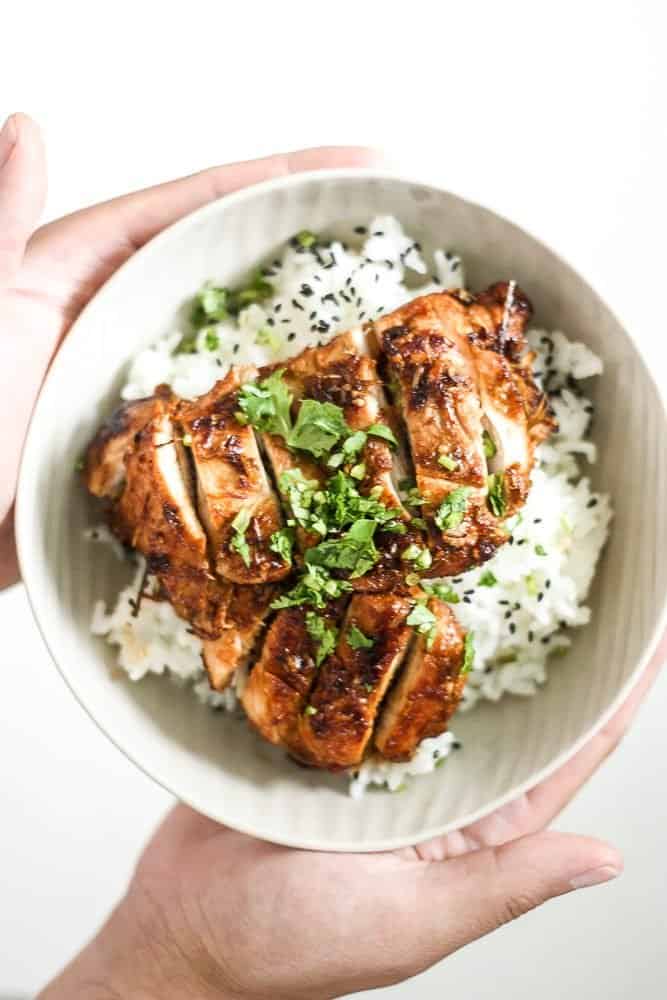 Spring vegetable frittata is a delicious breakfast or served at any time of the day. It's a one-pan meal that starts on the stove and moves to the oven.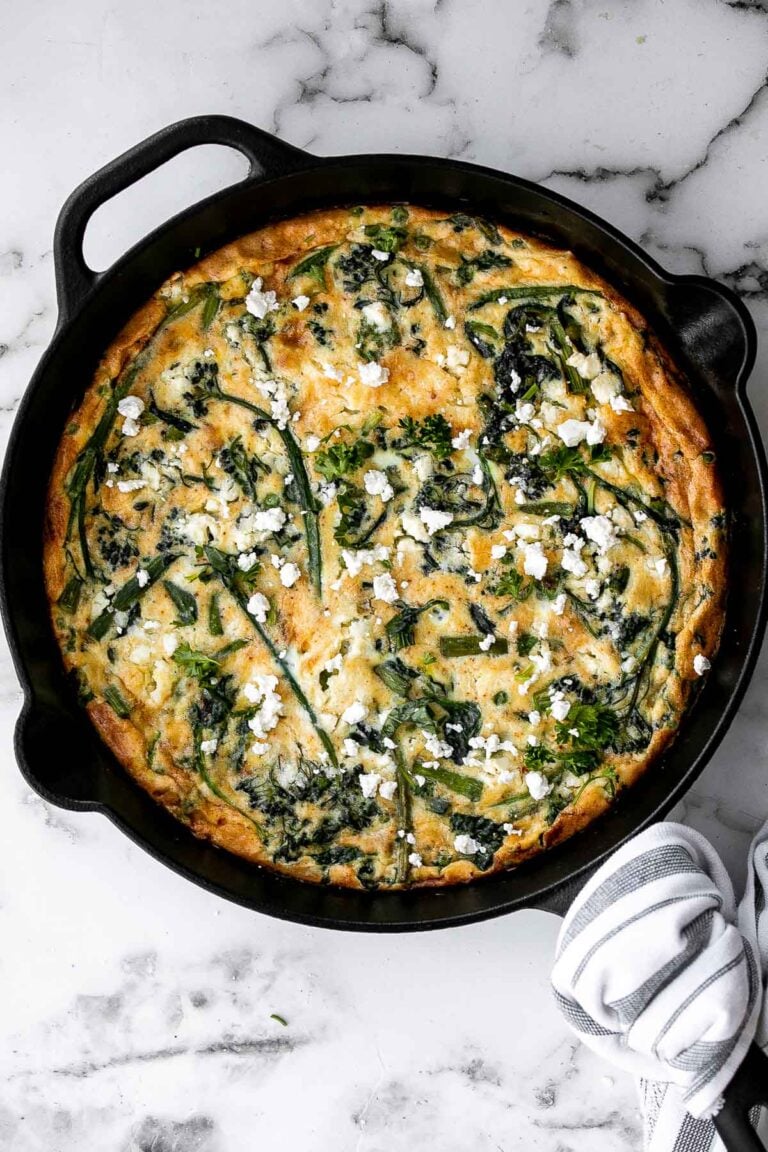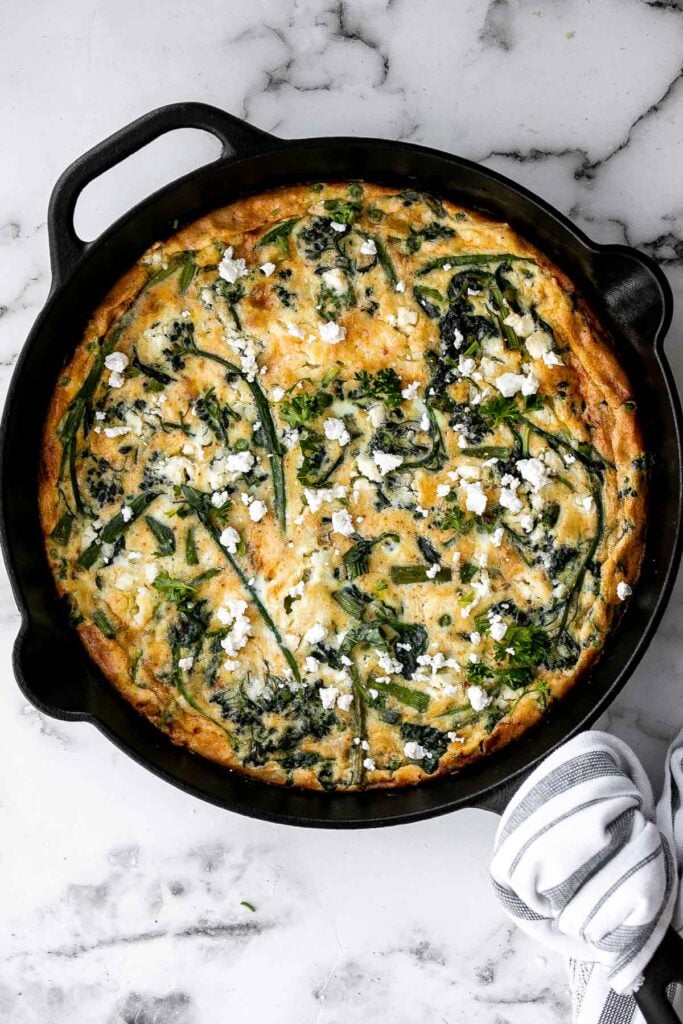 Flaky, oily, and tender, miso black cod (or sablefish) packed with delicious Asian flavours is an indulgent meal that's as healthy as it is delicious.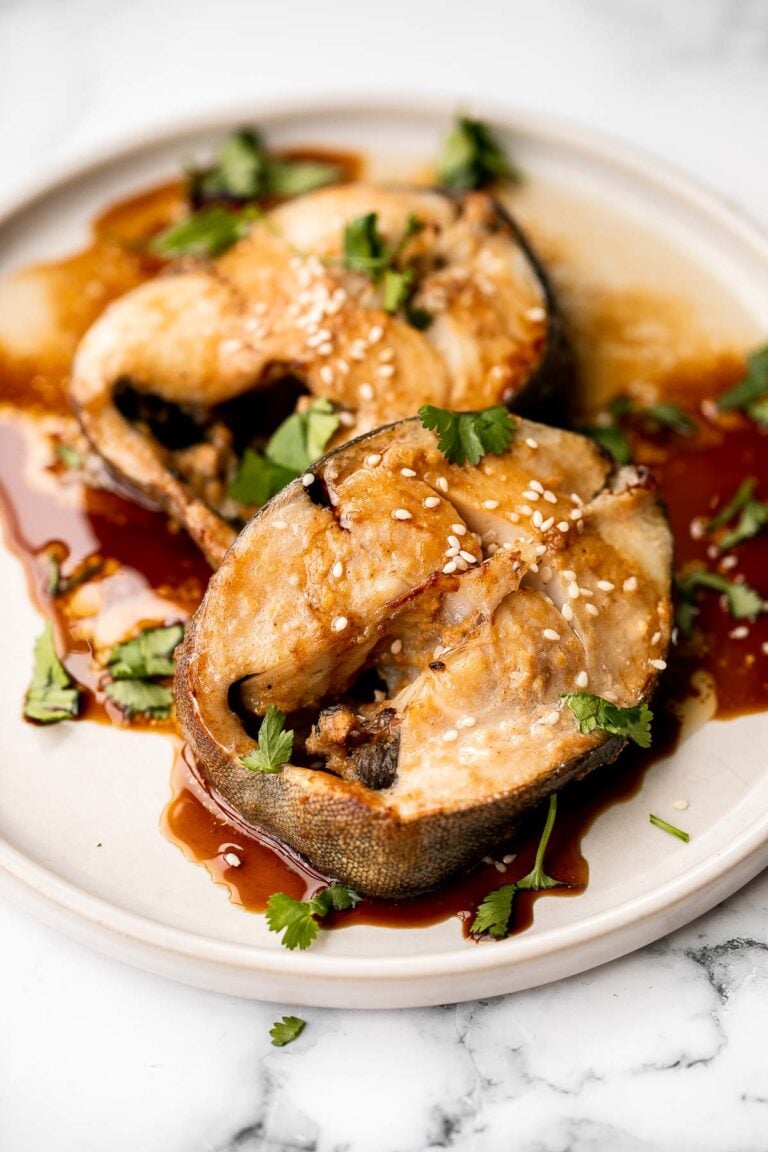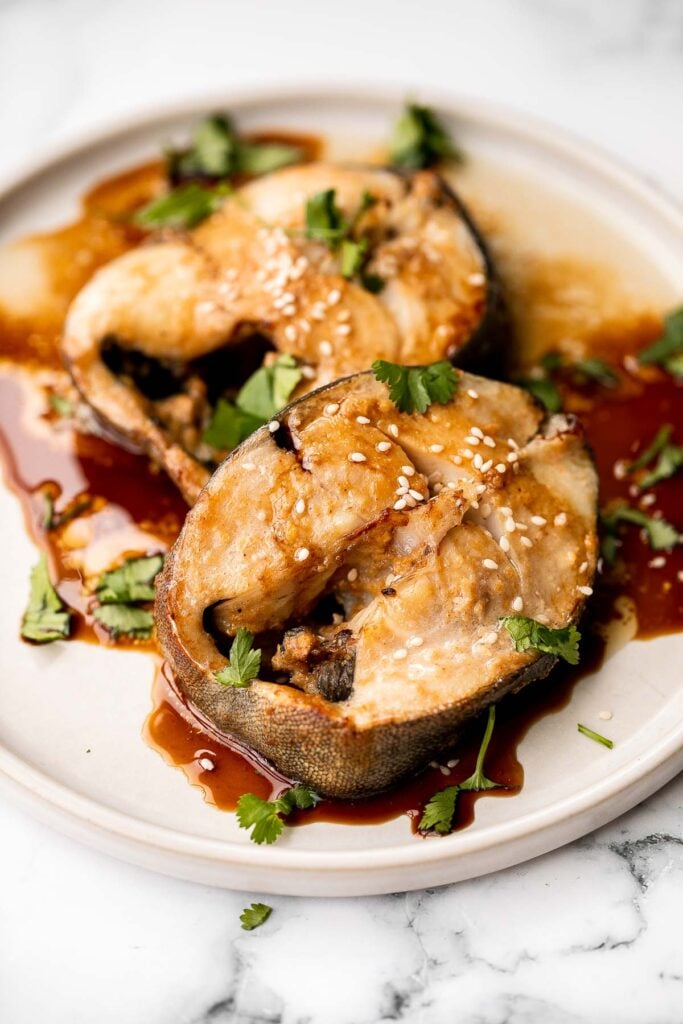 Garlic shrimp skewers are delicious and full of fresh flavor. These quick and easy kabobs can be grilled, baked or air fried for an easy summer dinner.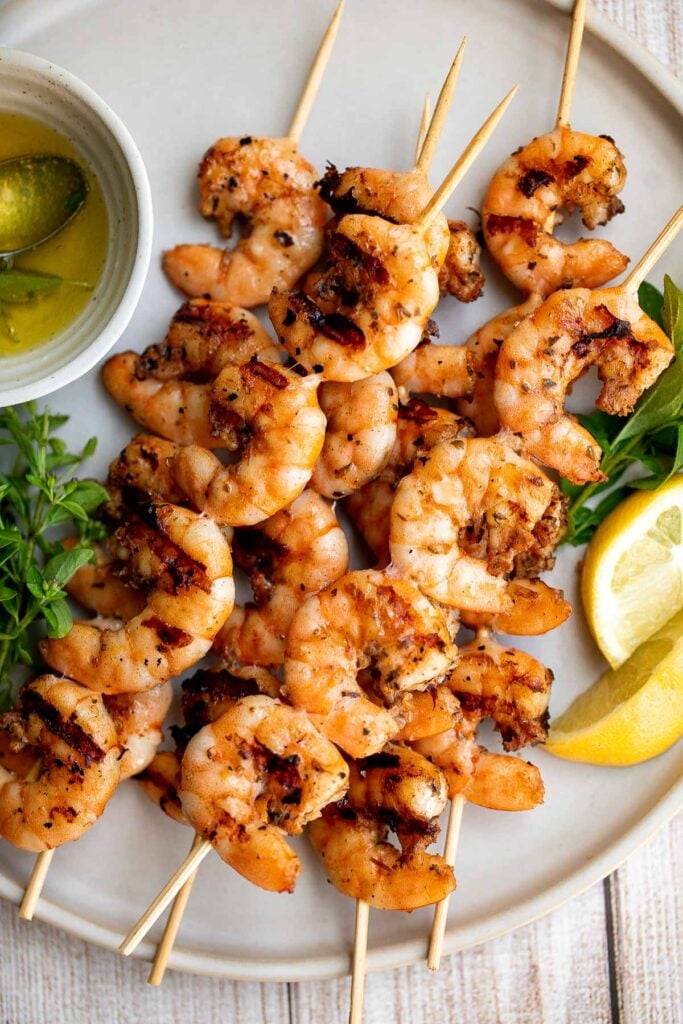 Quick and easy spring vegetable stir fry is made with delicious seasonal vegetables, packed with savoury and salty flavour, and takes 10 minutes to cook. Leave out the carrots to keep this keto and serve it over cauliflower rice.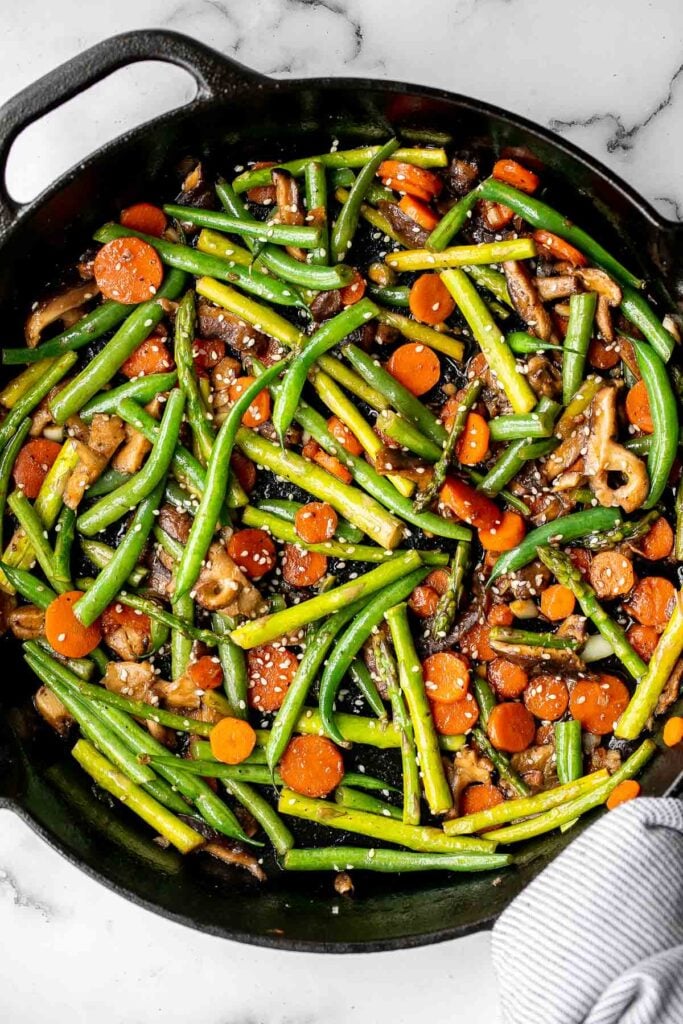 Thai Coconut Red Curry with Prawns
Better than takeout, Thai coconut red curry with prawns is easy, quick, and full of so much flavour! Cook this perfect weeknight dinner in just 15 minutes!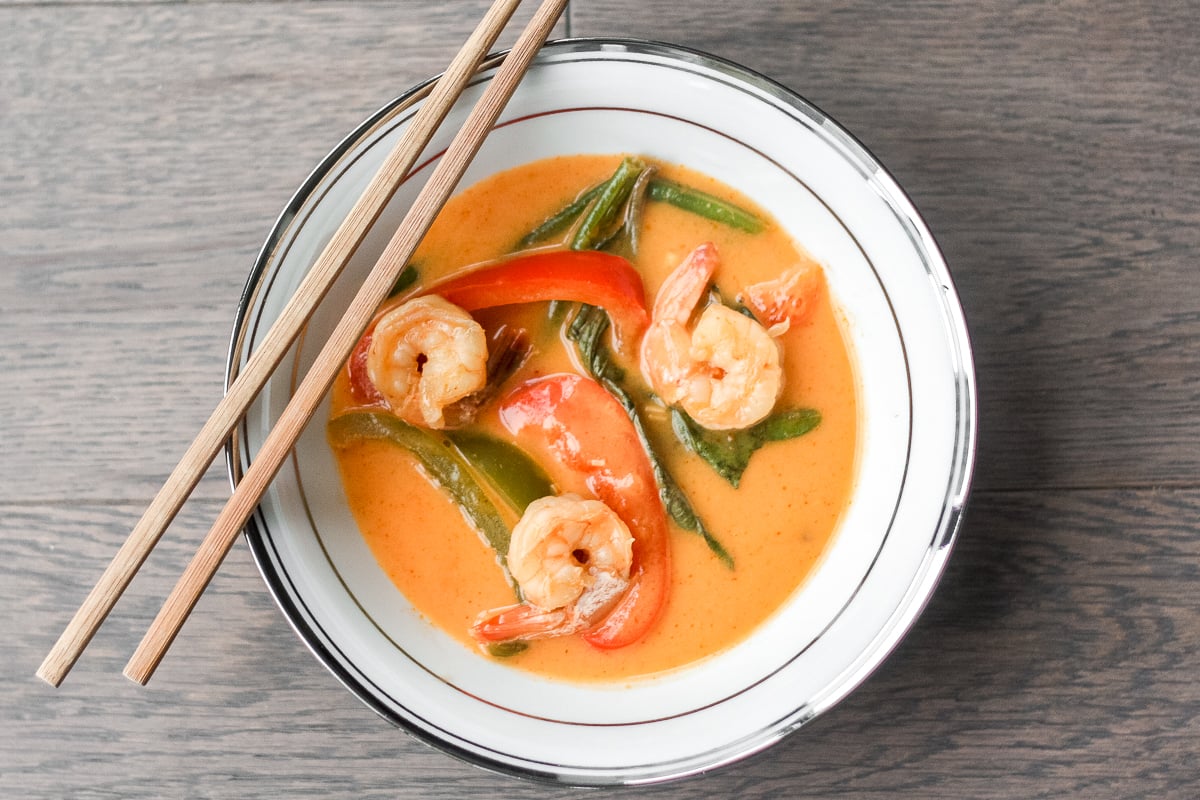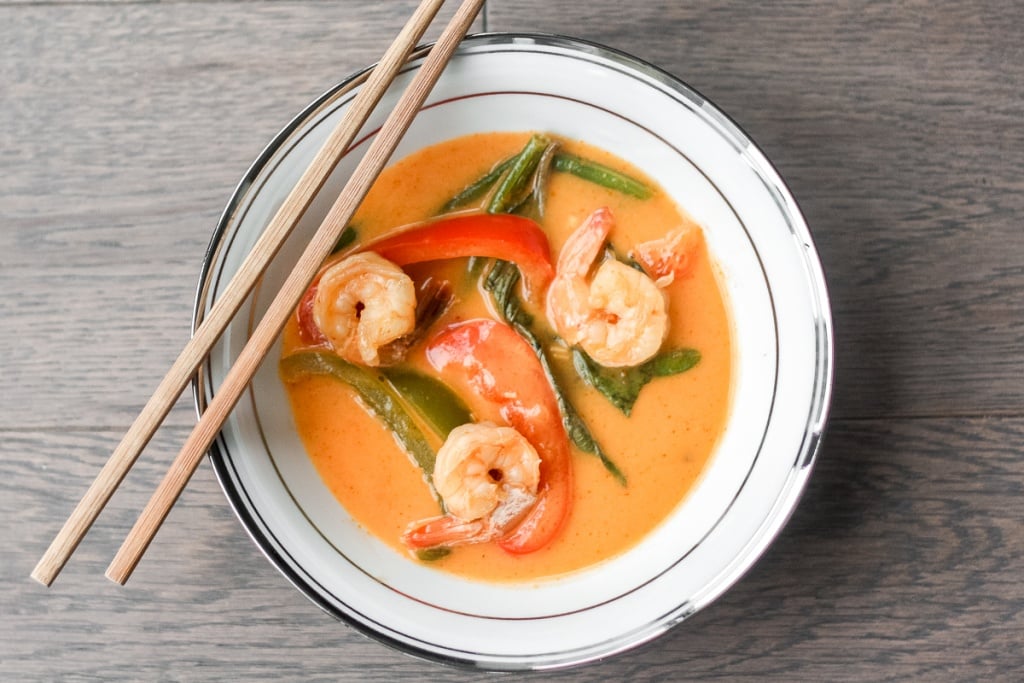 Roasted Spatchcock Chicken (Butterflied Chicken)
Quick and easy roasted spatchcock chicken (butterflied chicken) seasoned with garlic and thyme is juicy, tender, delicious and flavourful with minimal prep. Serve with some garlic green beans.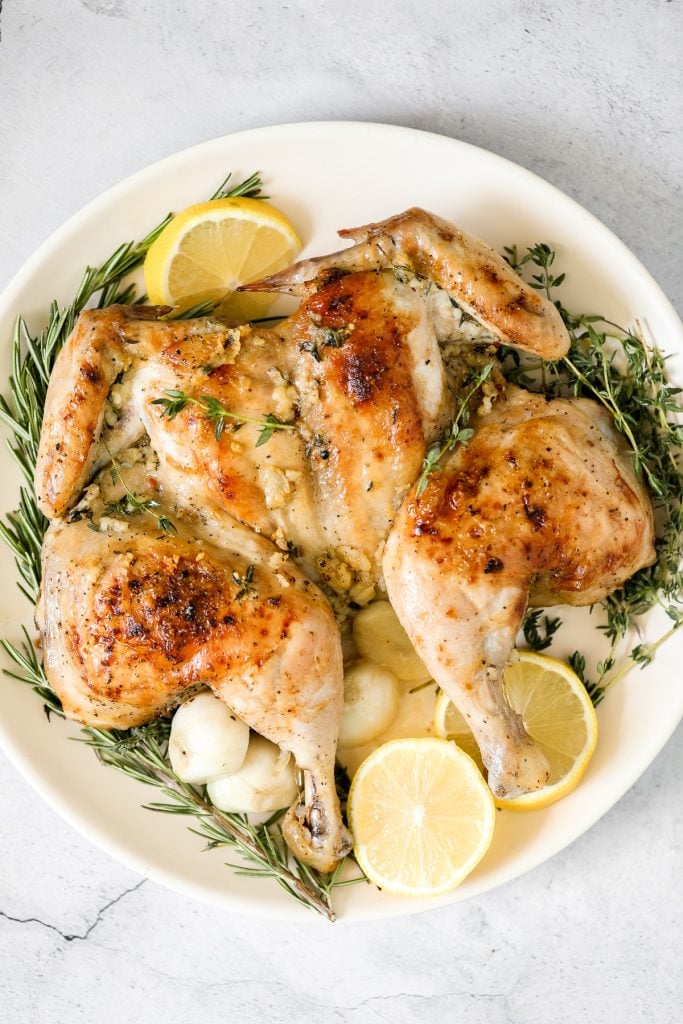 Skillet chicken fajitas are a light, fresh, and sizzling dish bursting with flavour, packed with colorful vegetables, and wrapped in warm tortillas or with a side of Cilantro Lime Rice.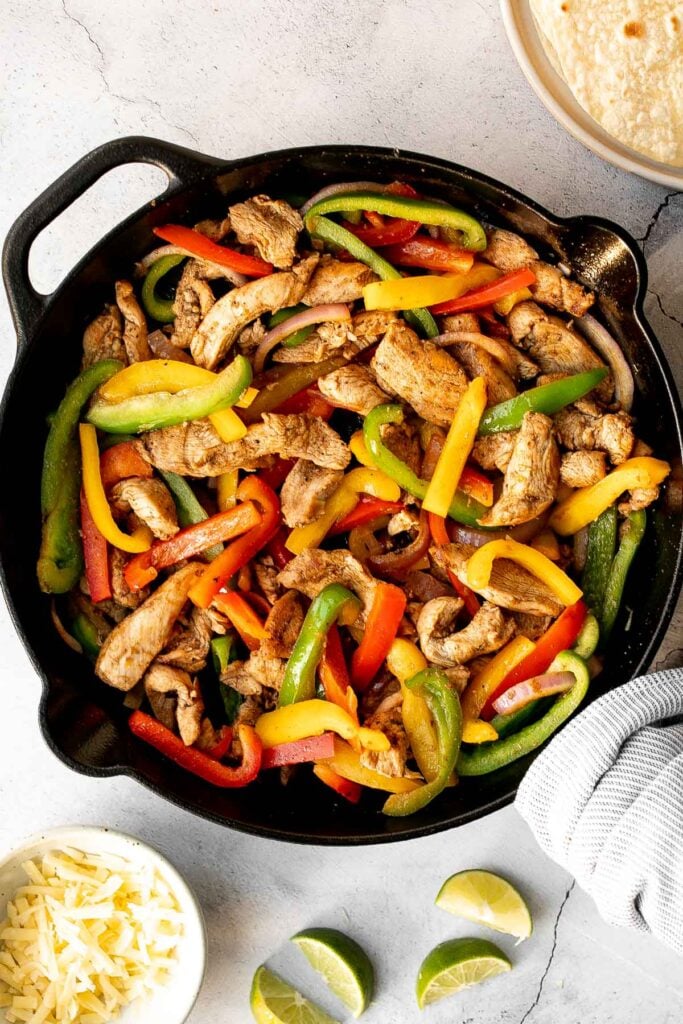 You won't believe how easy it is to make fresh, flavourful and delicious almond-crusted halibut with lemon garlic butter this season.
Roasted Butternut Squash and Cauliflower Soup
Creamy roasted butternut squash and cauliflower soup has all the fall feels and is vegan and gluten-free. Plus, it's super easy to make in a sheet pan.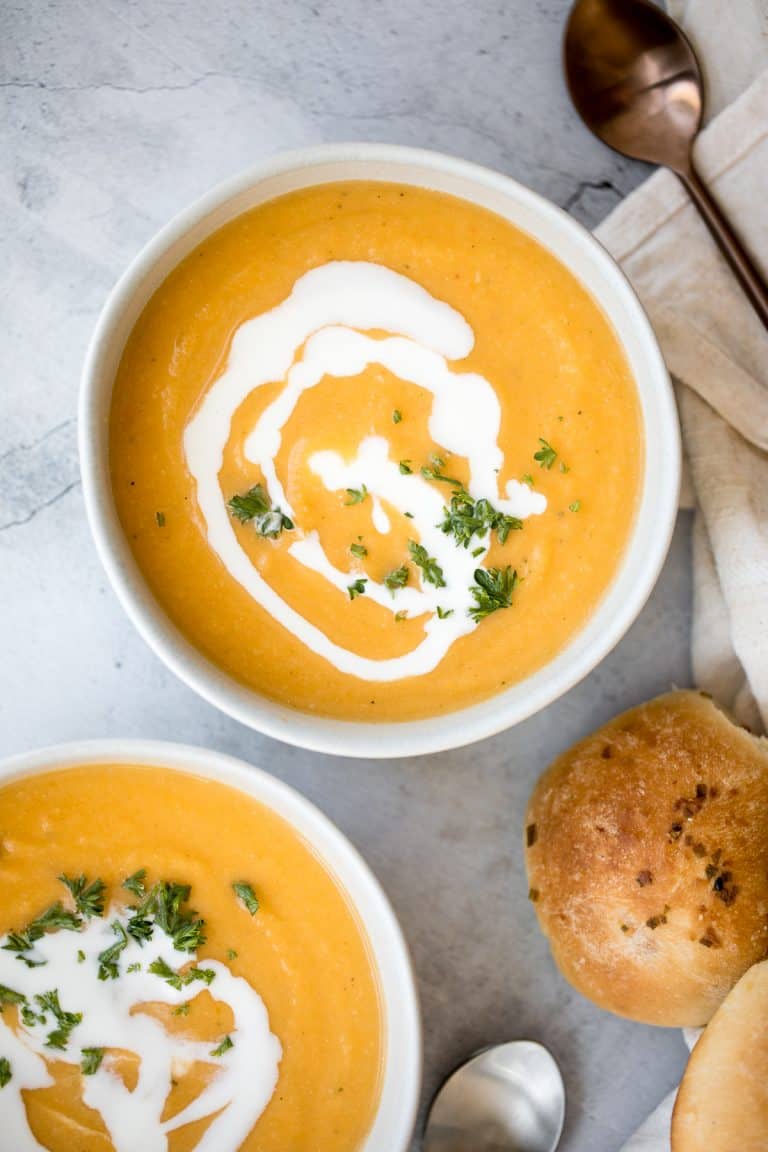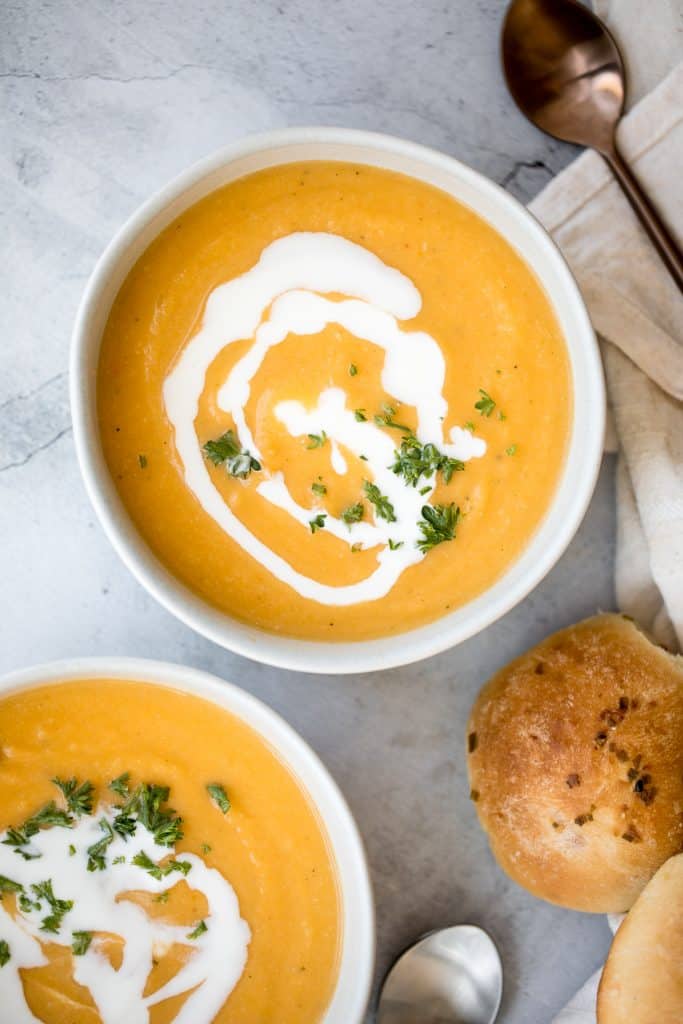 Roasted Balsamic Chicken with Cranberries
If you're scrambling to figure out dinner with less than 30 minutes on hand, this sweet and tangy roasted balsamic chicken with cranberries will save the day. Serve with some creamy mashed potatoes or garlic mashed cauliflower.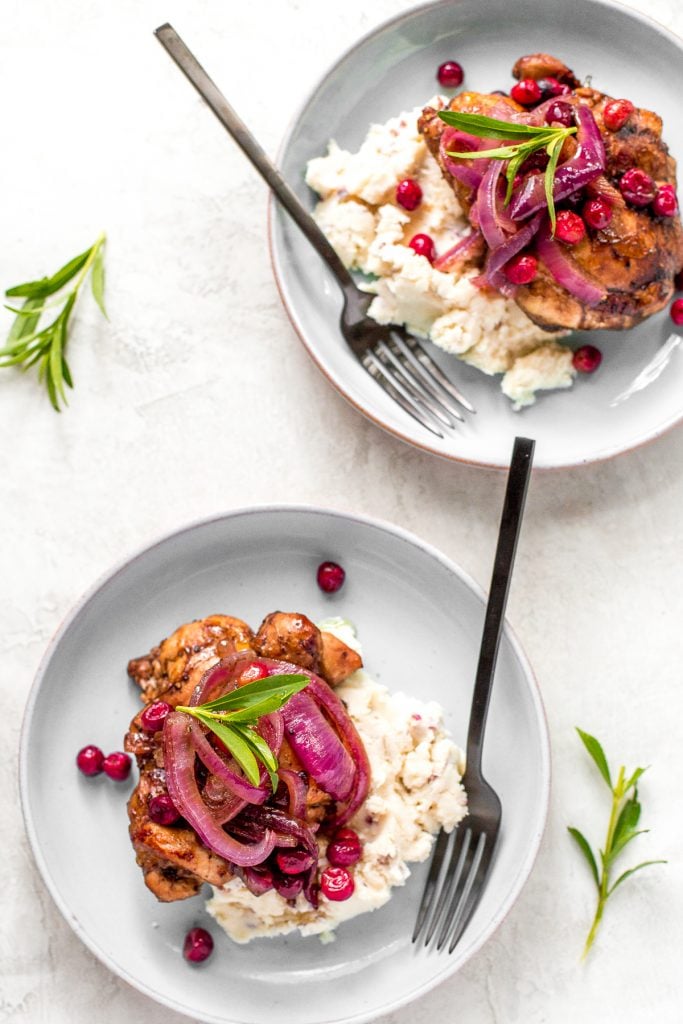 Quick easy roasted pork tenderloin with sauce is juicy, tender, and flavorful. Ready in 30 minutes, it's perfect for busy weeknights or a holiday dinner. To keep it keto, skip the extra sauce.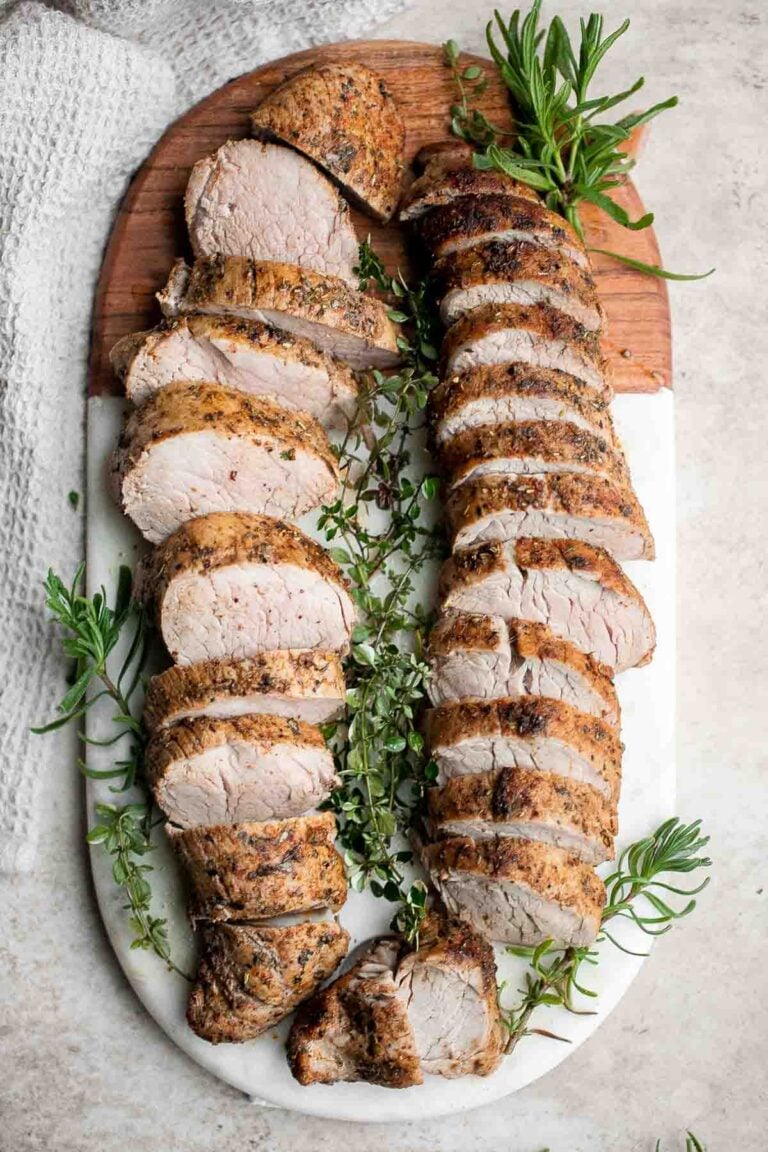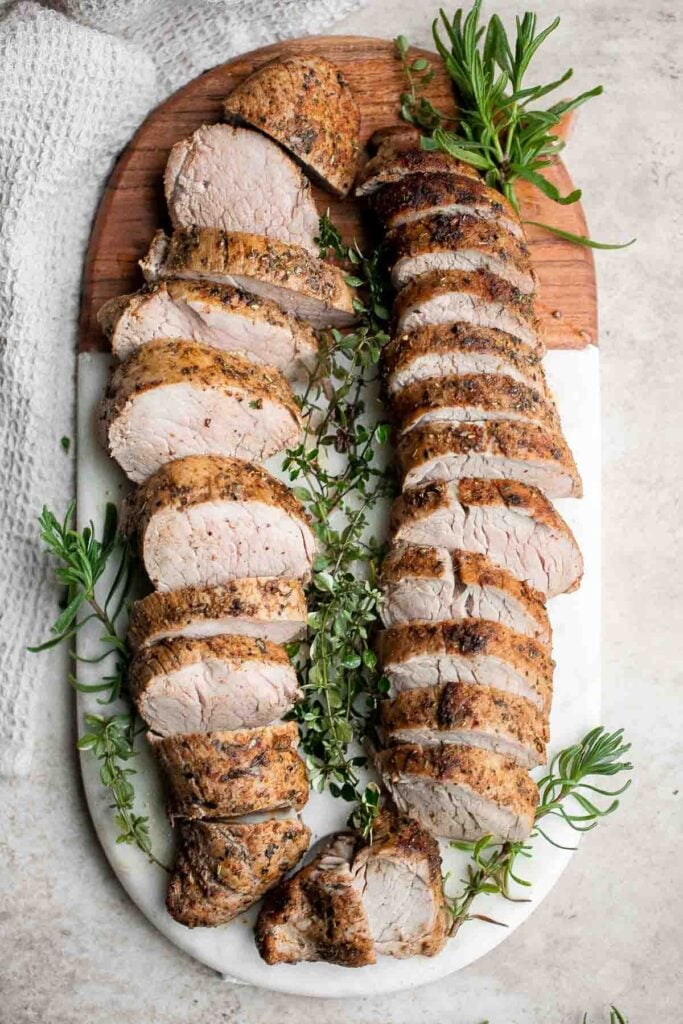 Grilled shrimp salad is a quick and easy, healthy summer meal that is loaded with fresh, flavorful ingredients, all tossed in an easy homemade dressing.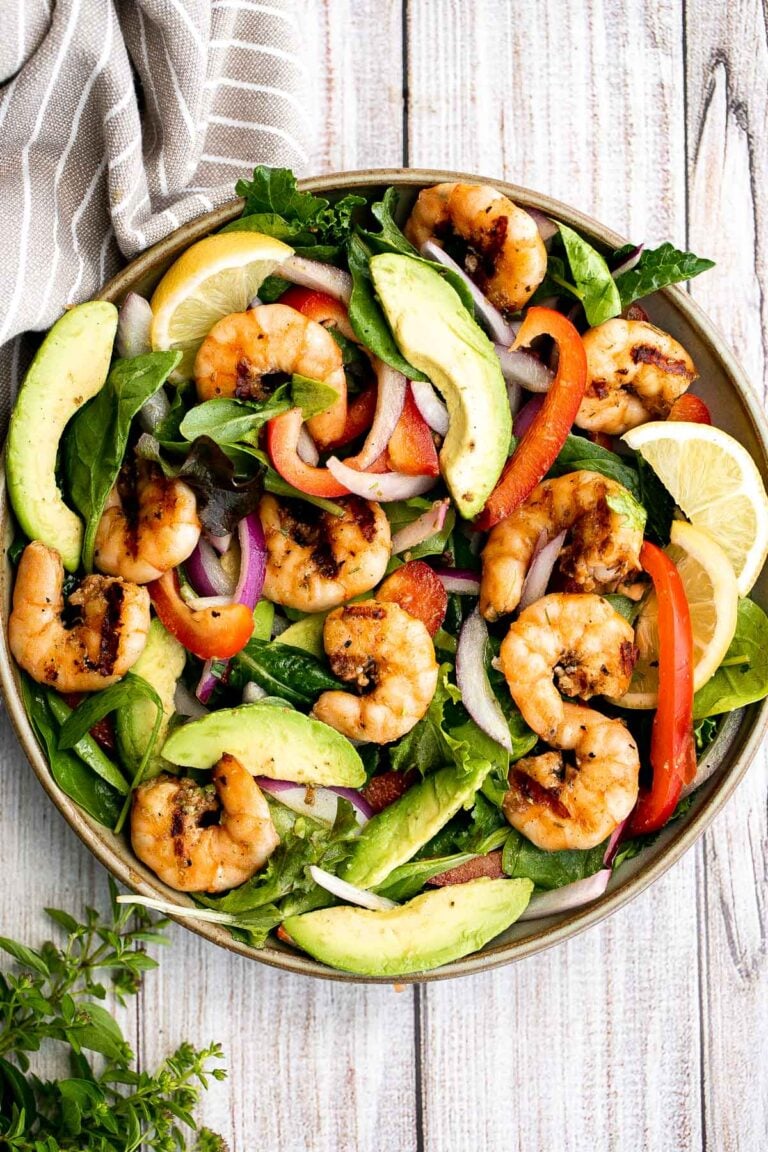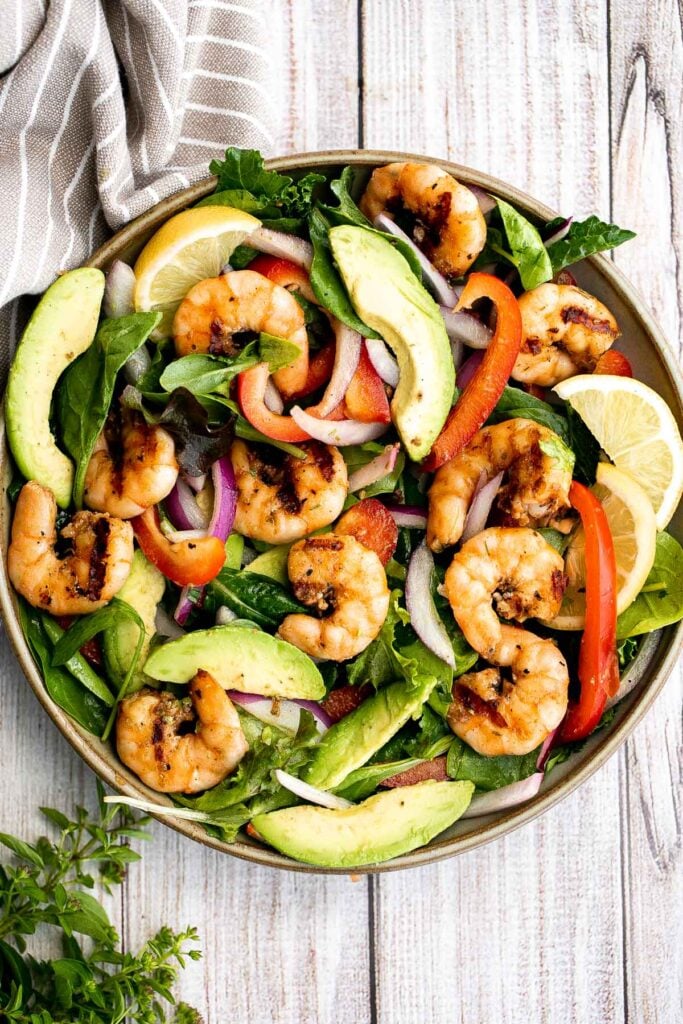 Chinese hot pot at home is a warm, comforting social meal to enjoy with family or a small group of friends for Chinese New Year. It's delicious, easy to prepare, and customizable to make it completely vegetarian by leaving out any meat.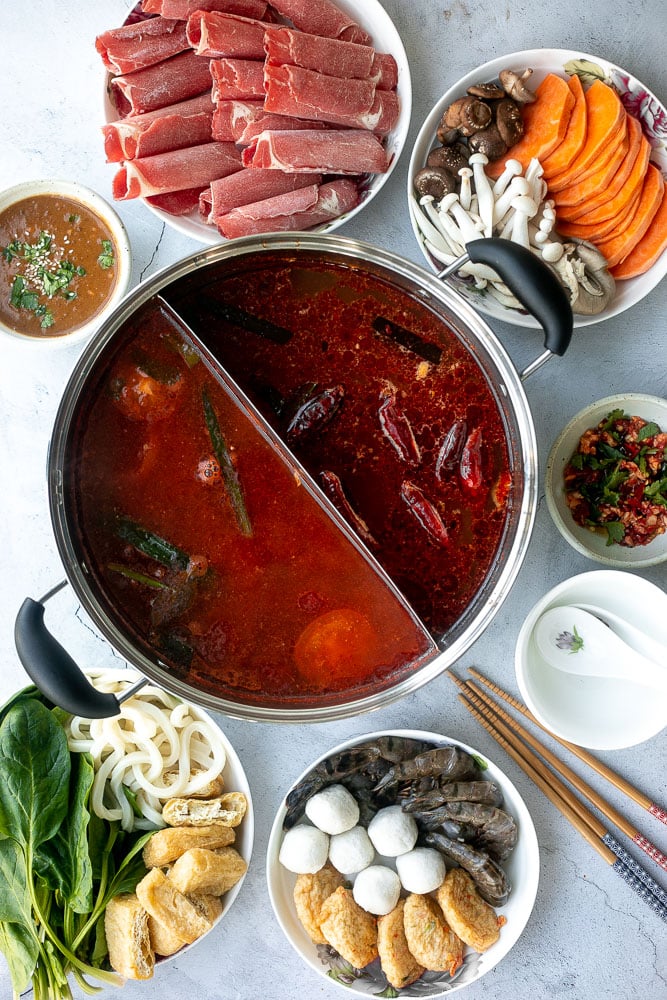 Soft, tender and juicy slow cooker turkey breast with the crispiest skin and fresh fall herbs is the easiest way to cook a turkey this holiday season. Serve it with make ahead cranberry sauce.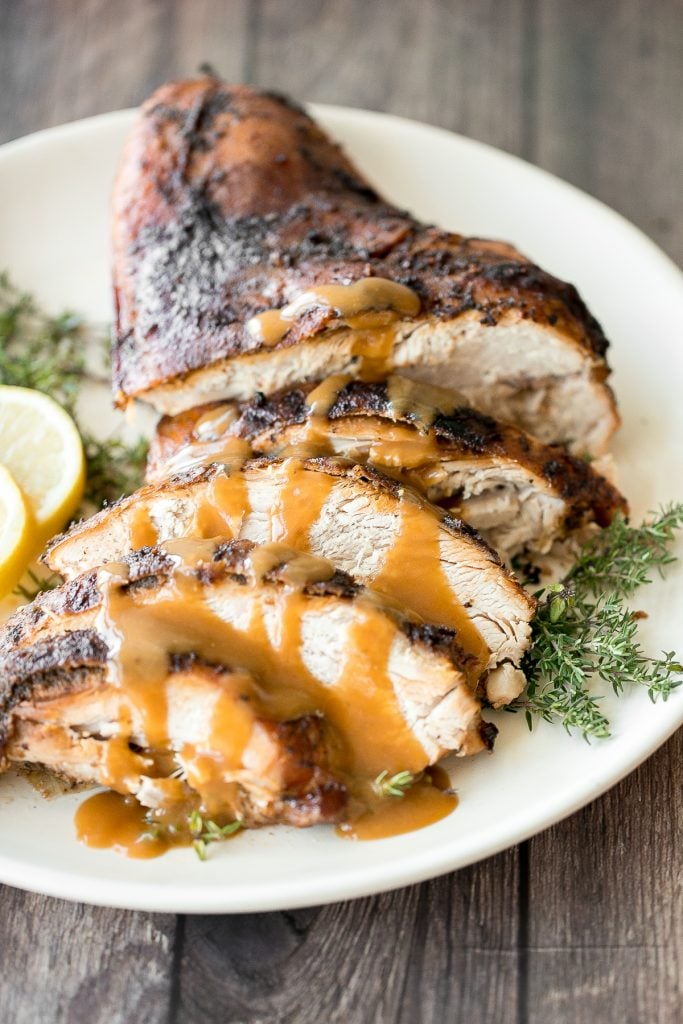 More Popular Dinner Ideas
60+ Healthy Dinner Ideas
45 Healthy Snacks
Did You Make Any of These Keto Recipes?
Please leave a comment and rating below, and let me know what you thought of this round up of the best keto recipes we have to offer. Be sure to snap a picture and tag me on Instagram @aheadofthyme or share it on the Pinterest pin so that I can follow along.
HUNGRY FOR MORE? Don't forget to sign up for my email newsletter so that you don't miss any recipes. You can also follow along on Instagram and Pinterest for more recipe updates.
Print
Recipe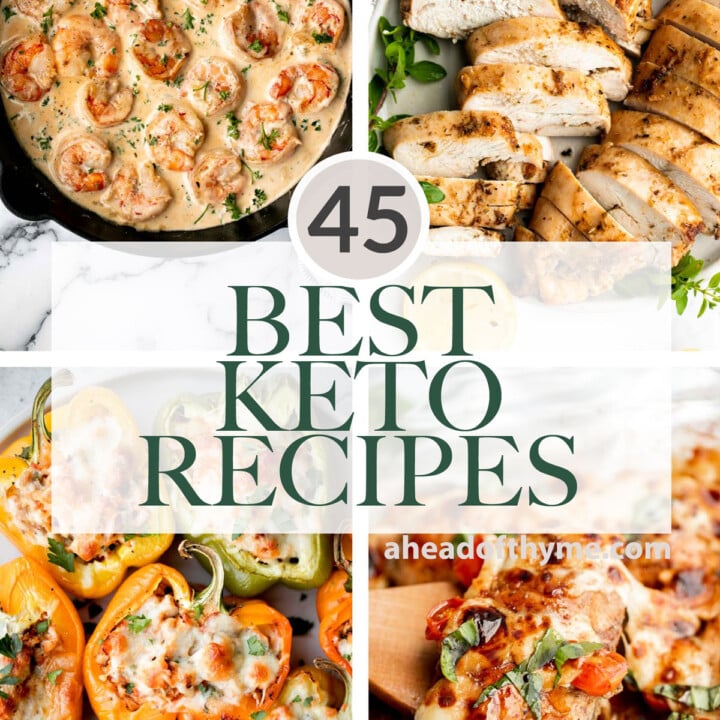 45 Best Keto Recipes
---
Author:

Total Time:

1 hour 35 minutes

Yield:

4 servings

Diet:

Gluten Free
Description
Over 45 best keto recipes that fit a low carb keto diet, including many quick easy options for busy weeknights, from meat to fish, soup to salad, and more. One of my favorite keto recipes is this baked souvlaki chicken breast.
---
2 tablespoons

 olive oil
lemon juice from half a lemon

2

clove garlic, pressed or minced

2 tablespoons

 fresh parsley, chopped

1 tablespoon

 dried oregano

1 teaspoon

 dried mint (or dill)

1 teaspoon

 paprika (optional)

½ teaspoon

 salt

½ teaspoon

 ground black pepper

2

 chicken breasts, boneless and skinless
---
Instructions
In a medium bowl, mix together olive oil, lemon juice, garlic, parsley, oregano, dill, paprika, salt, and pepper.
Place chicken breasts a large shallow bowl and pour the marinade over top. Toss chicken in the marinade to ensure that they are fully coated.
Cover the bowl with plastic cling wrap and place in the refrigerator for 1 hour to allow the chicken to marinate.
Preheat oven to 450 F. Place chicken on a quarter sheet baking pan and bake for 20-25 minutes, until chicken is no longer pink inside and the internal temperature reaches 165 F in the thickest part of the chicken breast (as read on a meat thermometer).
Remove the chicken out of the oven and let it sit for 5 minutes. Serve warm with a Greek salad, and don't forget the tzatziki sauce.
Prep Time:

10 minutes

Marinate Time:

1 hour

Cook Time:

25 minutes

Category:

Chicken

Method:

Bake

Cuisine:

Greek
Keywords: 45 best keto recipes, keto dinner ideas, keto dinner recipes, low carb dinners, low carb dinner ideas, keto diet, keto food