Are you are wondering what to pack in your kid's school lunchbox? Whether you are packing a lunch for your kid's first day of school or looking for inspiration to switch up the same lunch that your kid is getting bored of, you my friend, have come to the right place. Today we have rounded up over 30 of our best and most popular school lunch ideas that are easy, healthy, and kid-friendly. These school lunch recipes include everything from sandwiches and wraps, to bread and cheese, to crackers with dip, pasta, and more.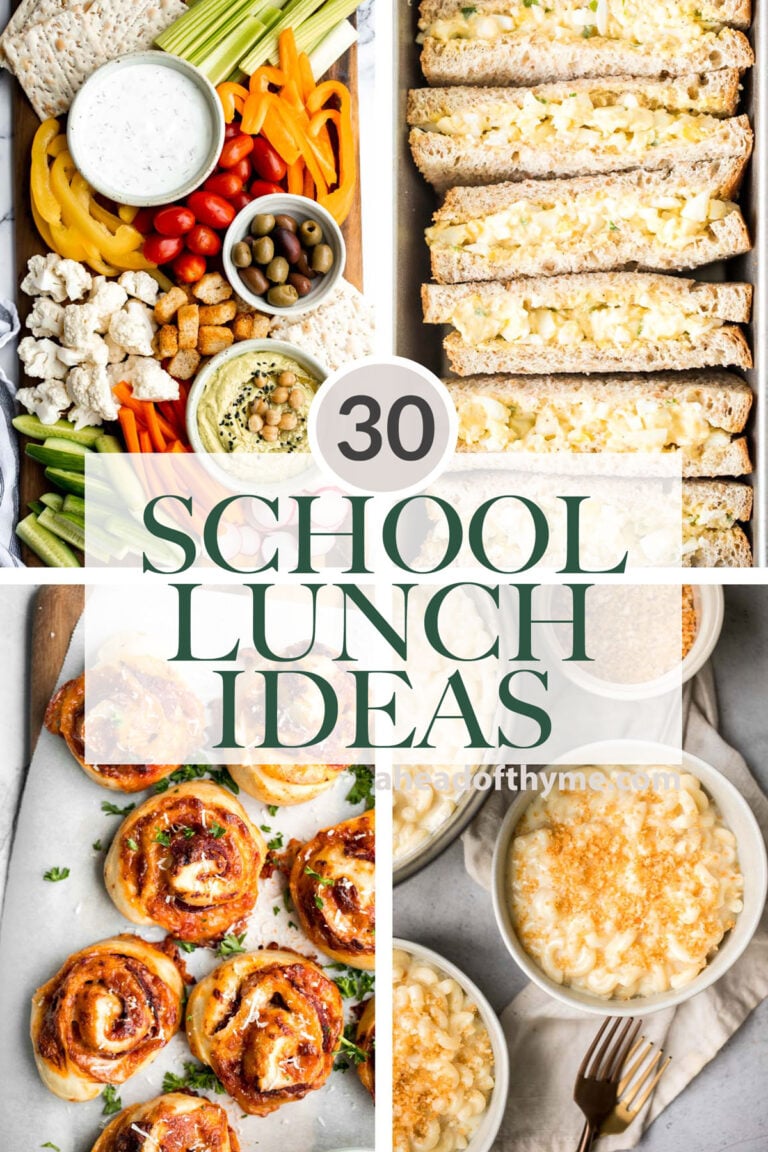 Kid-Friendly School Lunch Ideas
Easy pepperoni pizza rolls are crispy on the bottom, tender and chewy inside, packed with pepperoni and cheese, and baked until bubbly.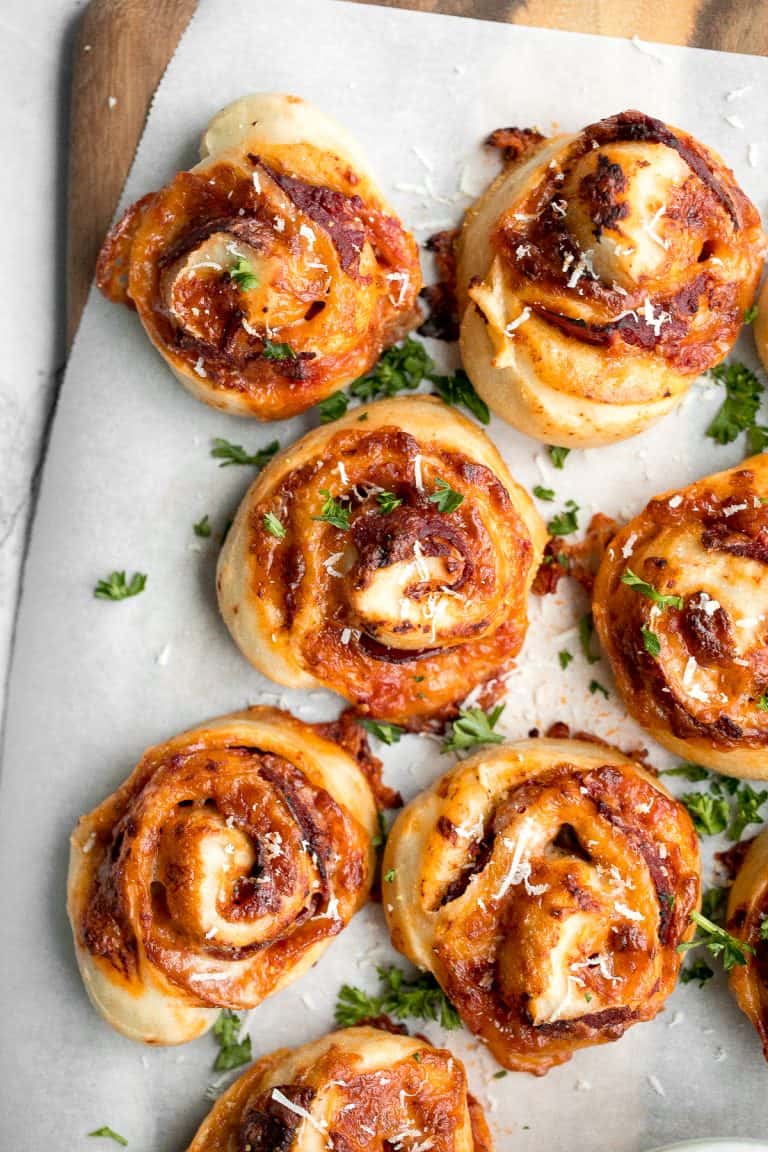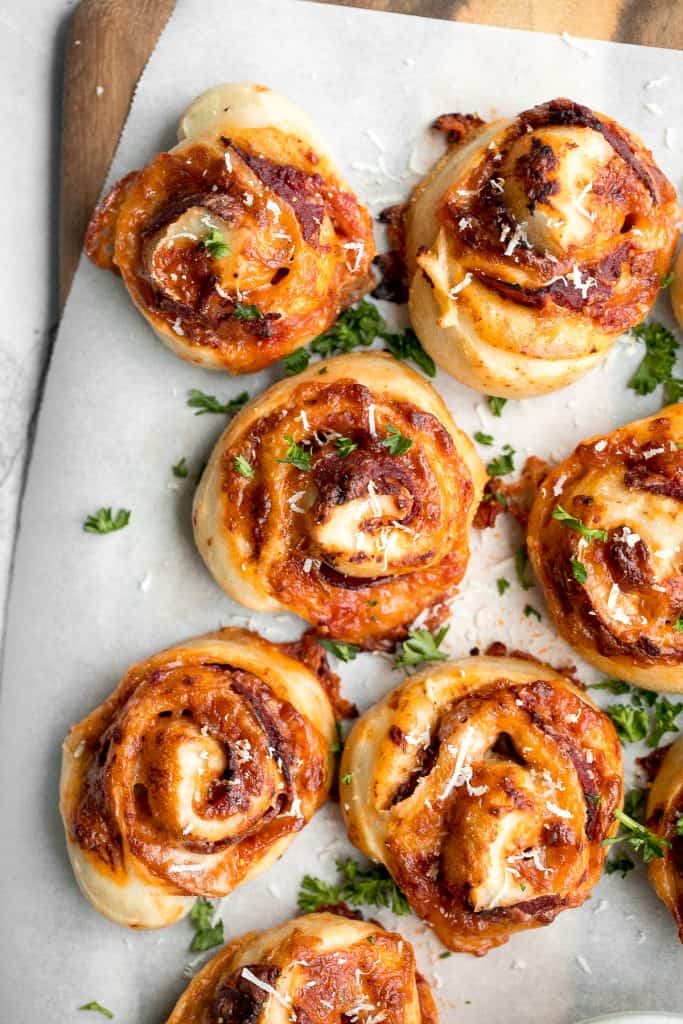 Turkey pinwheels are bite-sized finger food perfection and will make back-to-school lunch planning for the kids a total breeze. They are fully customizable and you can wrap them up in a tortilla or in pita bread.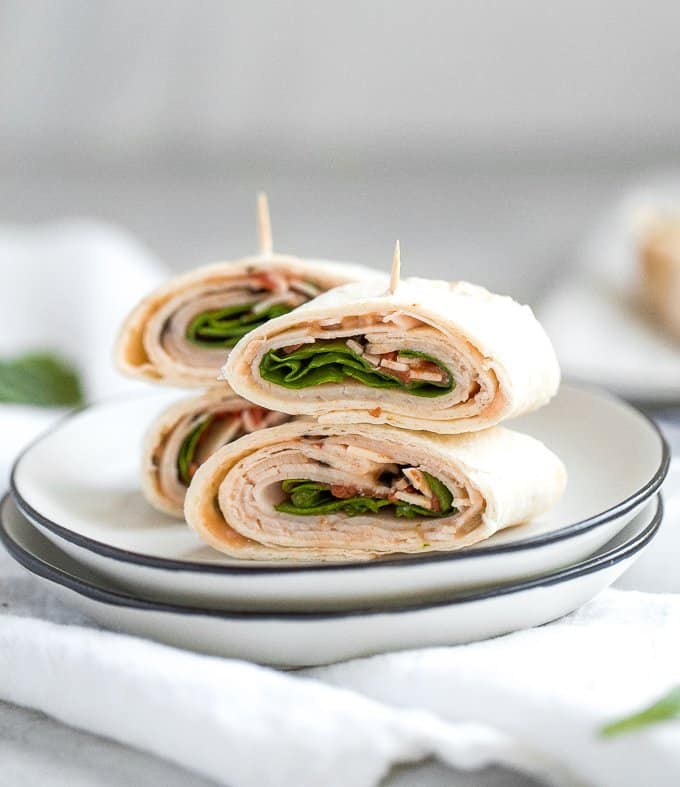 Grilled cheese roll ups are a fun twist on a classic grilled cheese that gives you a hot handheld lunch to enjoy. They're kid-friendly and easy to make.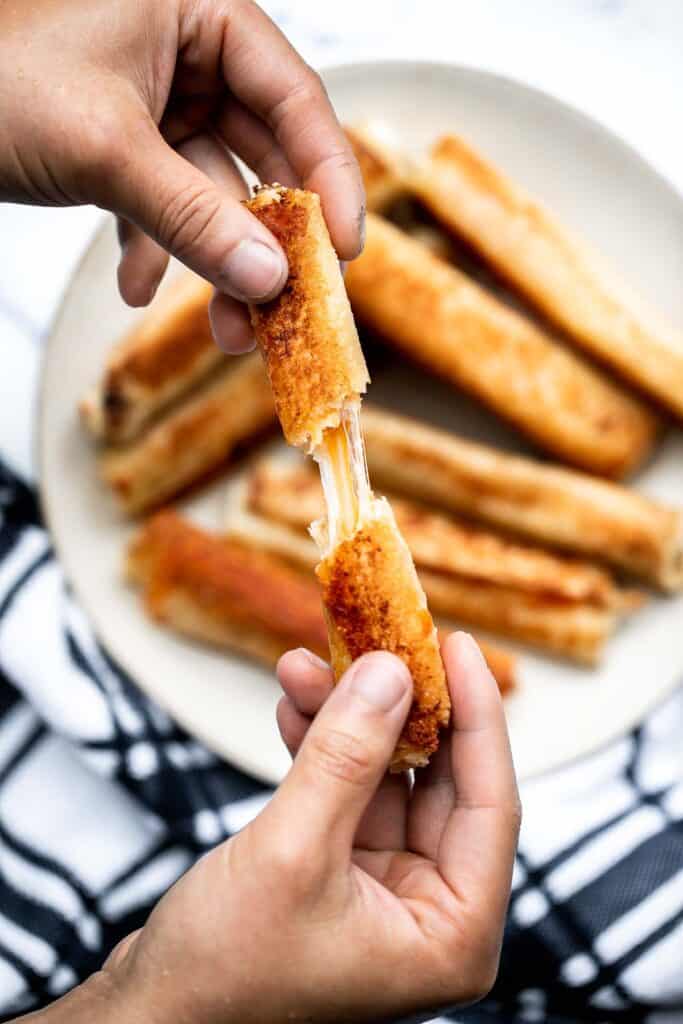 Everything Bagels with Cream Cheese
Easy homemade everything bagels with a signature everything bagel seasoning blend on top are just like bakery-style bagels and so easy to make at home.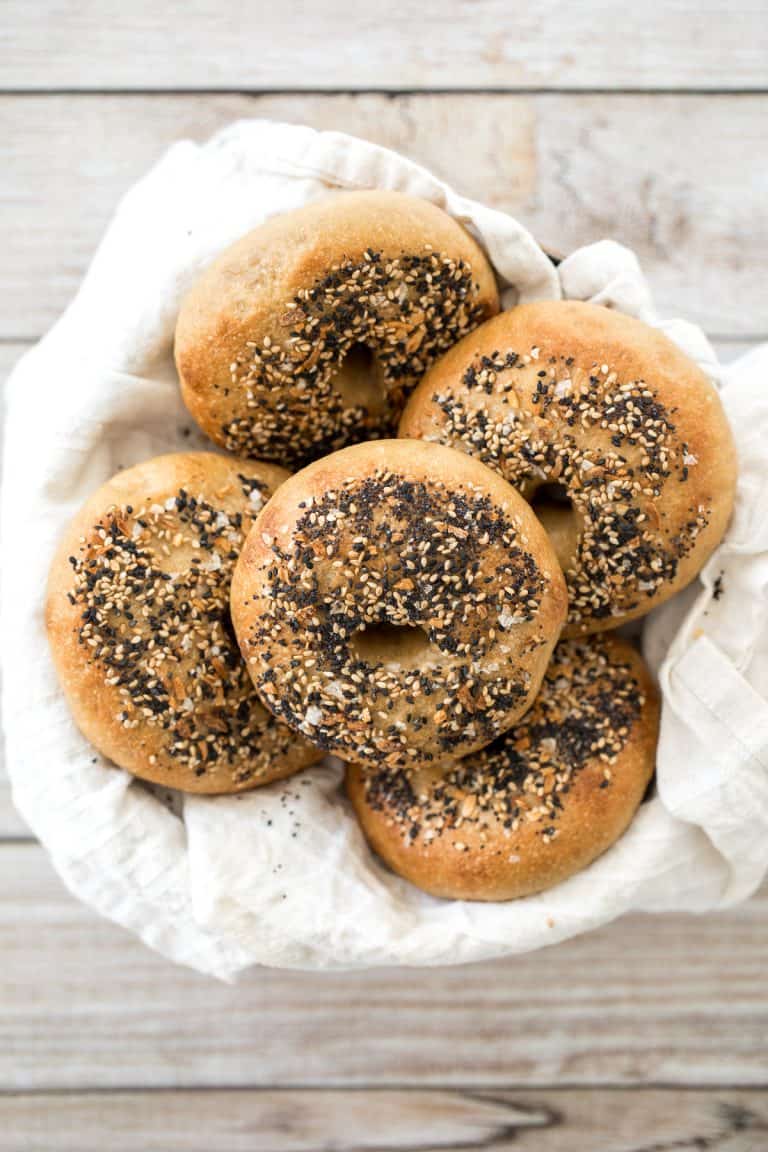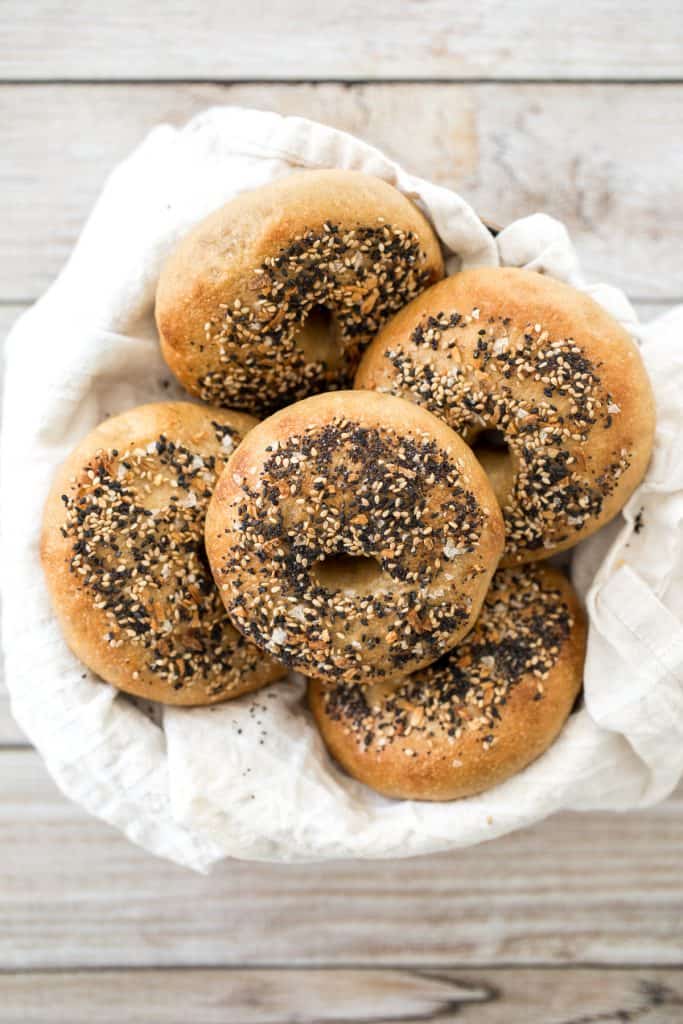 Italian pasta salad is delicious, wholesome, and easy to make. Make it up to three days ahead for your summer picnics and cookouts. You can't get more classic than Italian Salad on Memorial Day!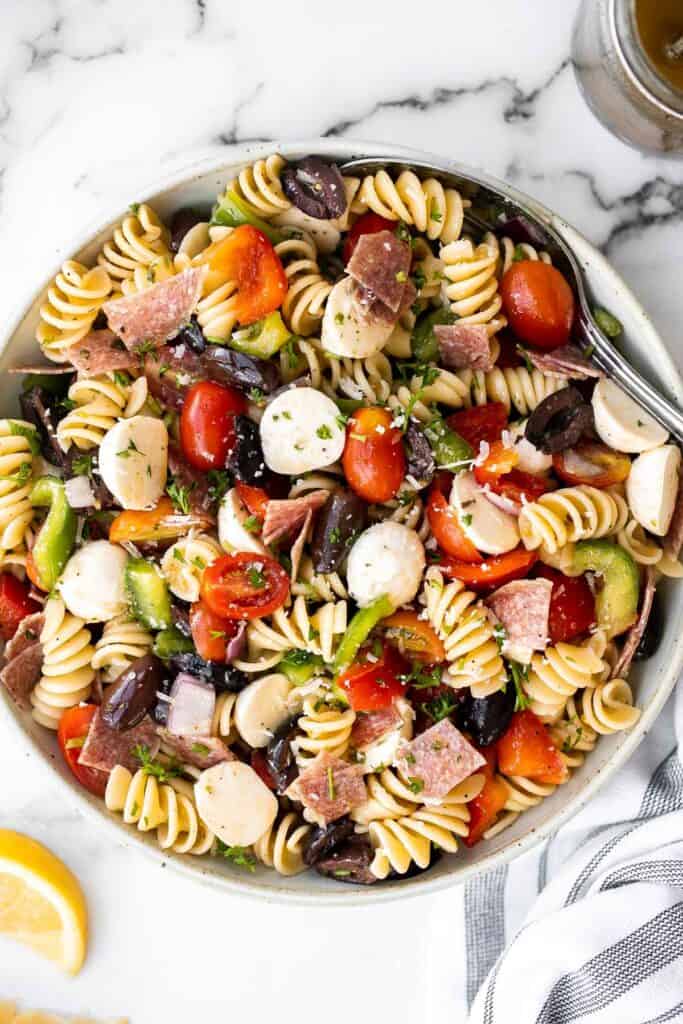 Pita Bread with Hummus
Nothing compares to freshly baked, quick and easy homemade pita bread. It's soft and puffy, with a perfect pocket. It takes just 15 minutes of actual prep.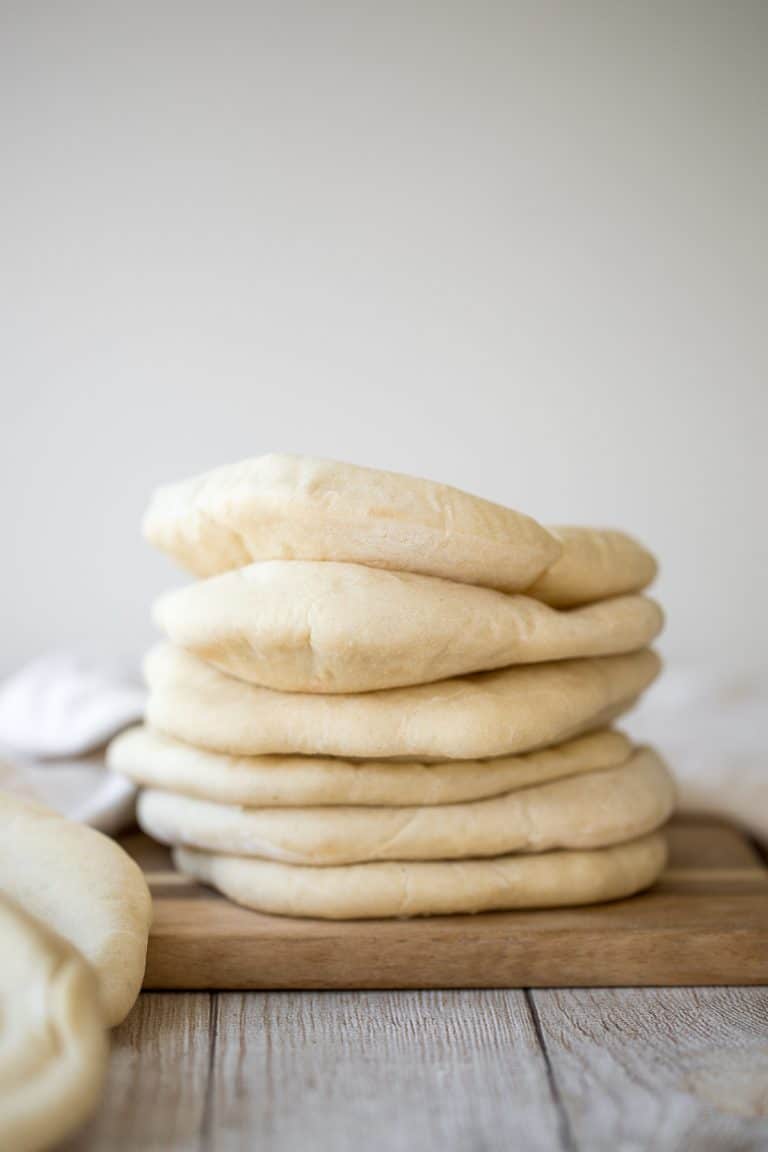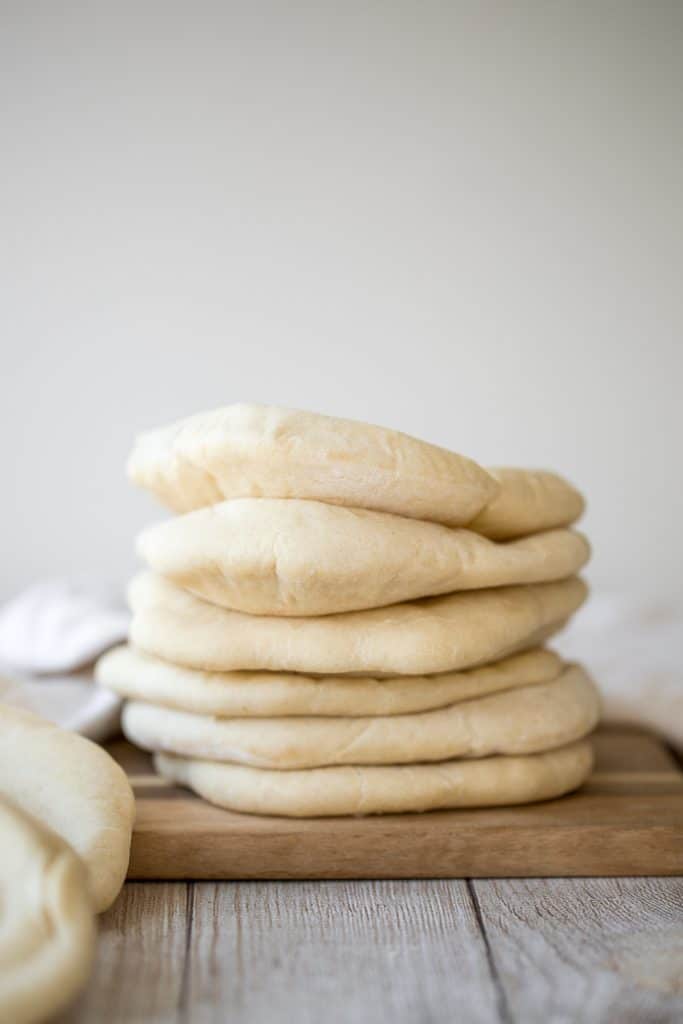 Whip up smooth and creamy classic hummus dip at home in just 5 minutes, by combining chickpeas, tahini, olive oil, lemon juice and garlic in the blender.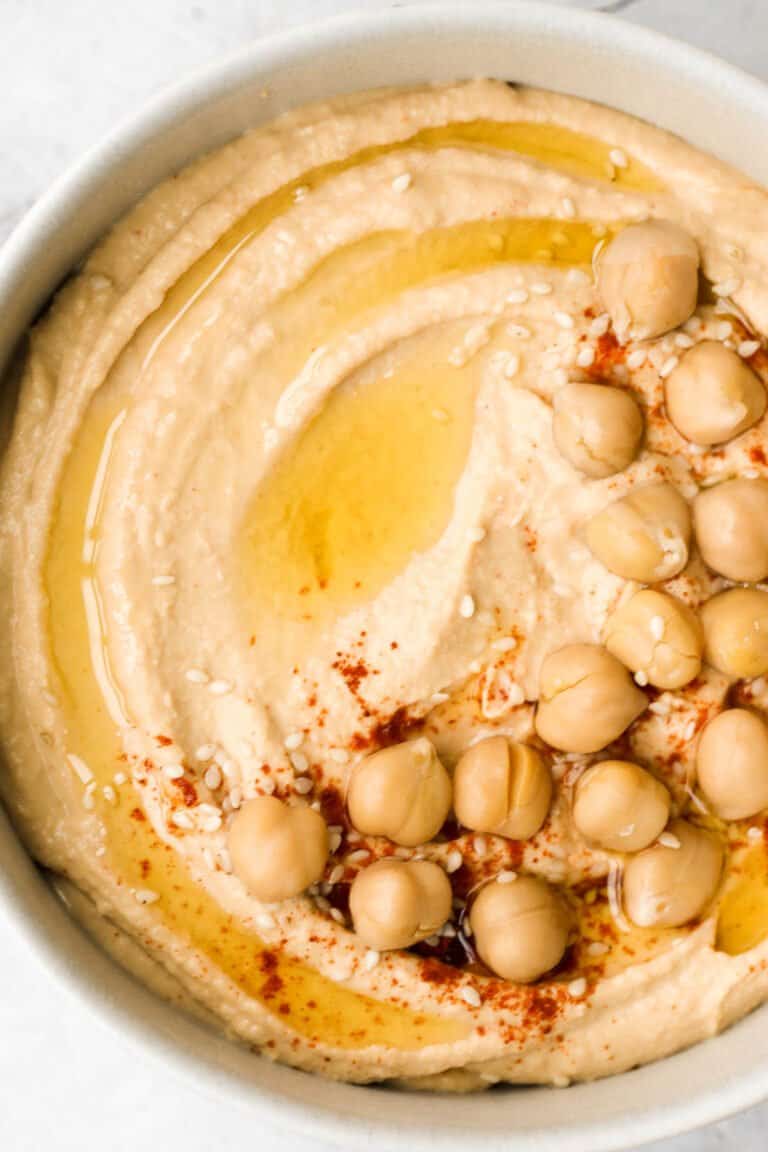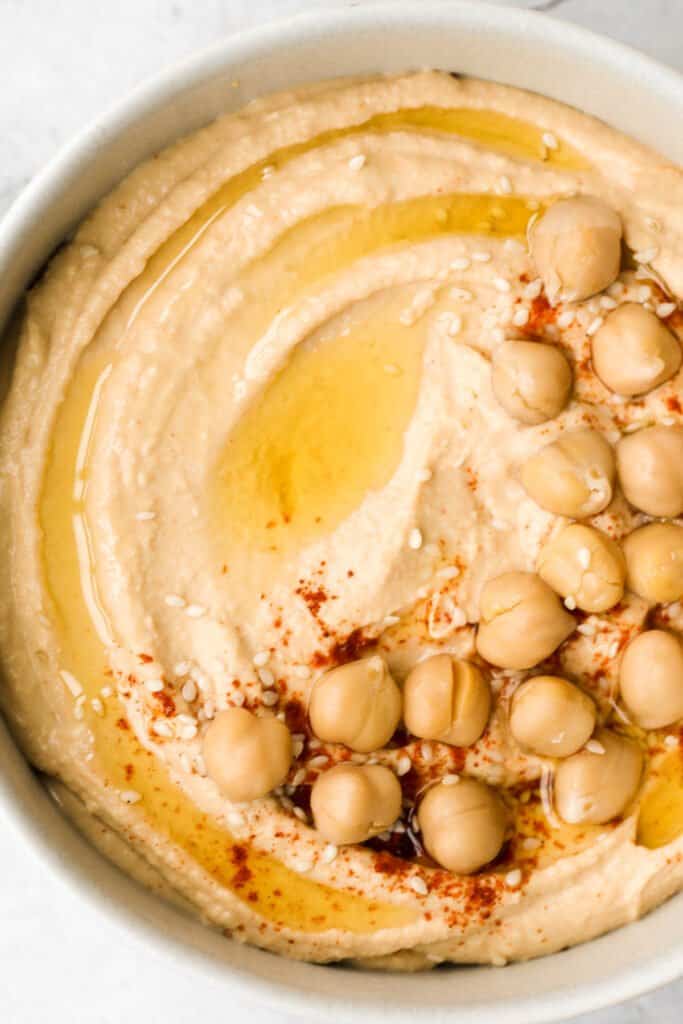 The best egg salad sandwich is a quick and easy picnic classic loaded with perfect hard-boiled eggs, mayonnaise, a touch of dijon mustard and green onions.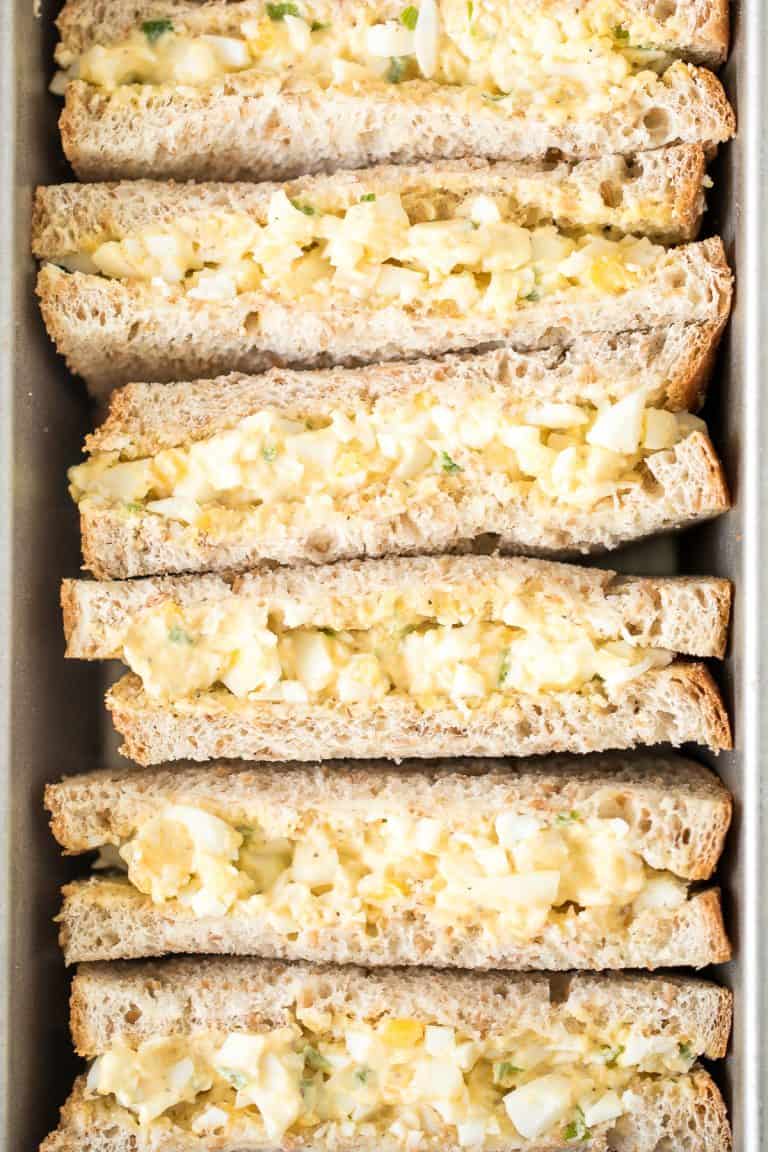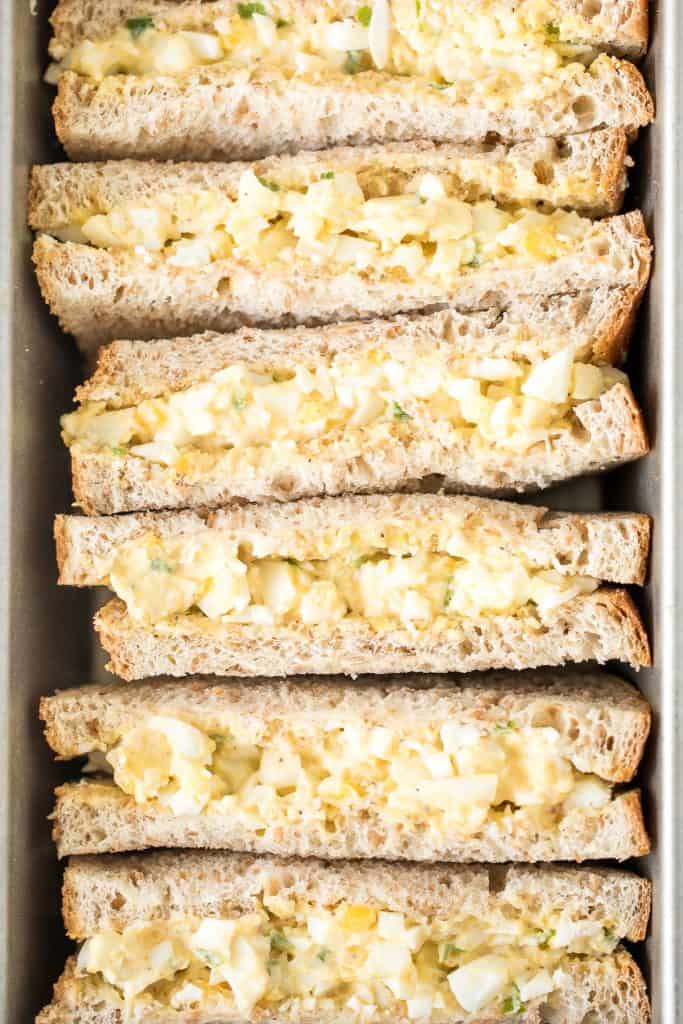 Antipasto skewers with tortellini are a quick, easy, and delicious lunch with the best parts of a traditional antipasto platter but easier to eat. It's basically fancy homemade lunchables.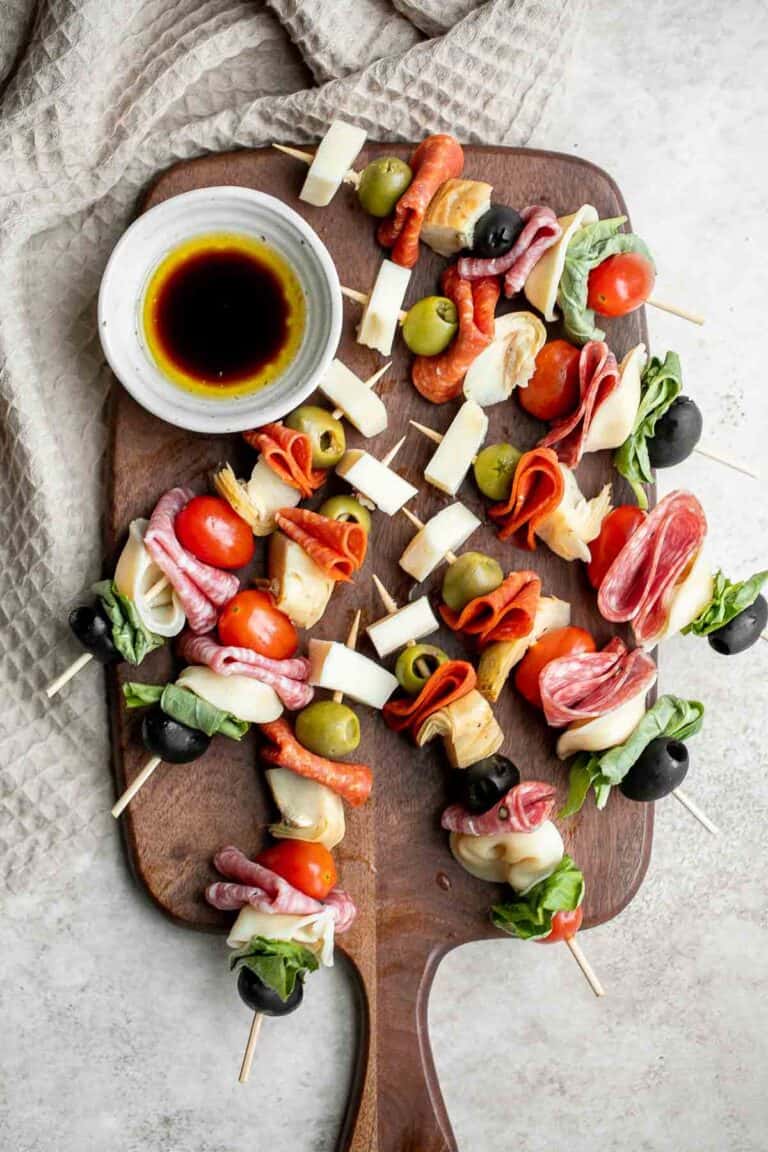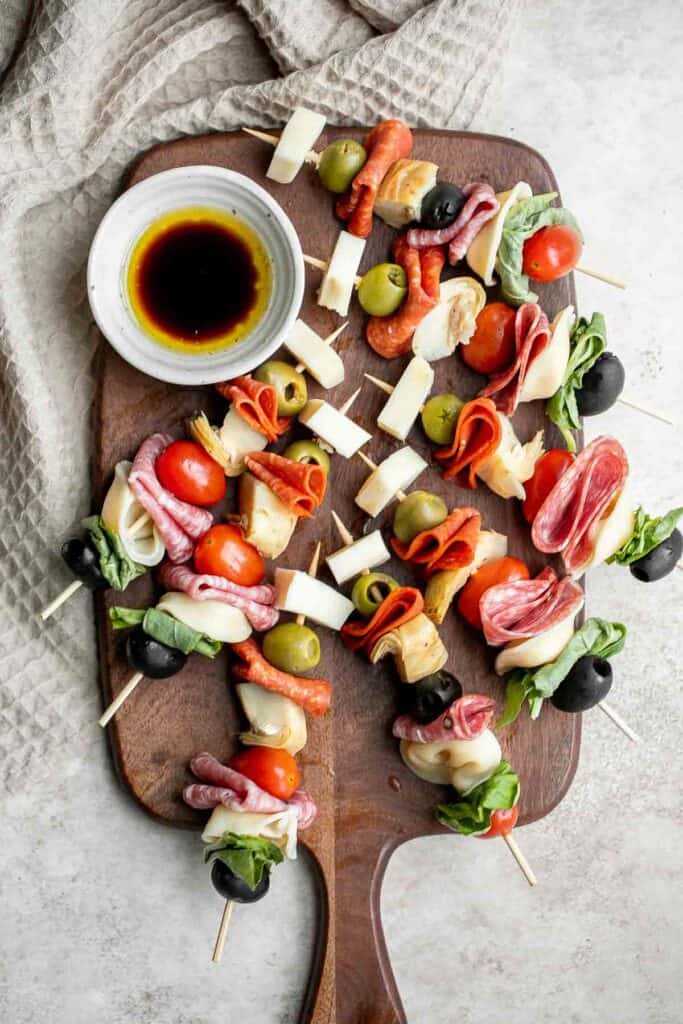 Sourdough Discard Crackers with Sliced Cheese
Quick and easy sourdough discard crackers are thin, crispy, crunchy and flavoured with sesame seeds, dried herbs and flaked salt. They are so crave-worthy.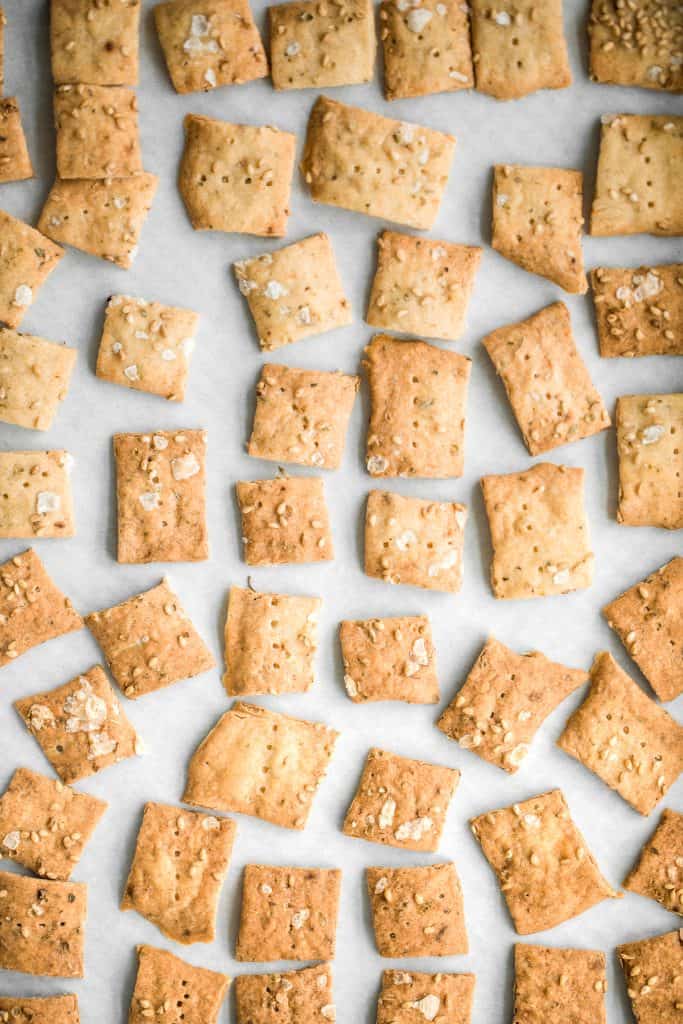 Turkey and Cheese Sliders are quick and easy, made with deli meat and Swiss cheese filled inside soft Hawaiian dinner rolls topped with a buttery sauce.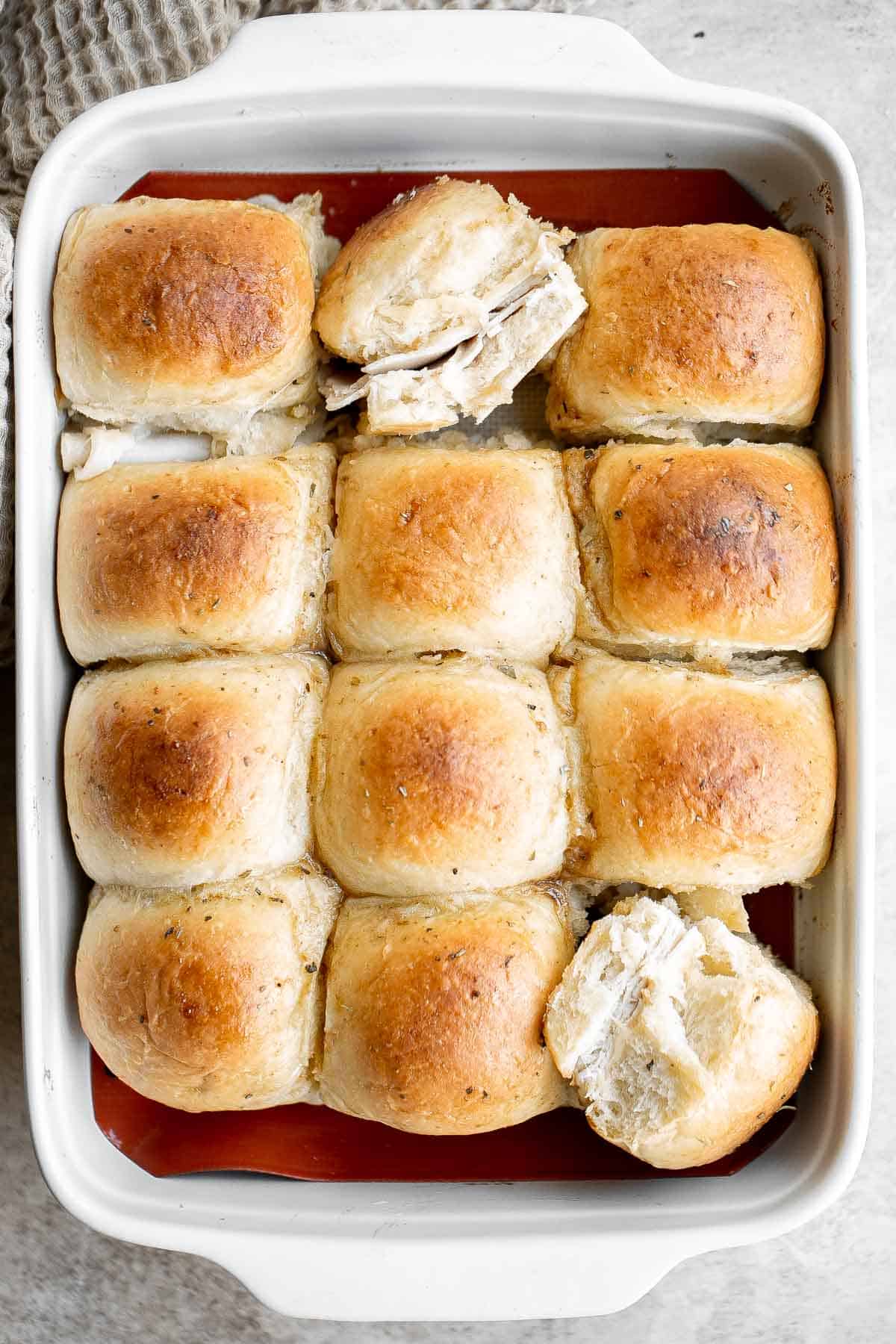 Baked Chicken Quesadillas are cheesy, crispy, flavorful, and delicious. This family-friendly recipe is quick and easy to make in just 30 minutes!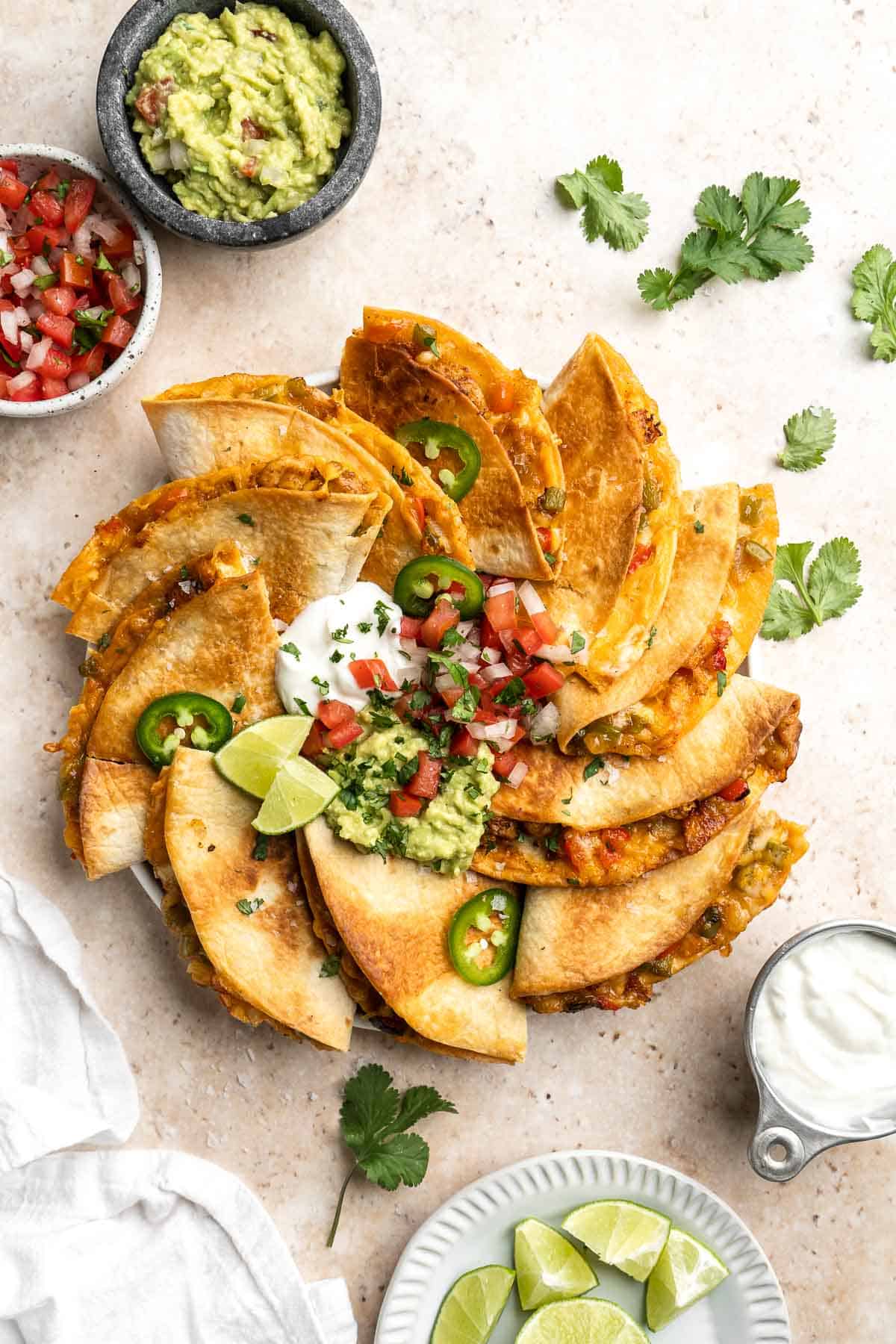 No bake protein-packed breakfast energy bites are chewy, easy to make, delicious, and loaded with healthy nutrients. Perfect for breakfast or as a snack.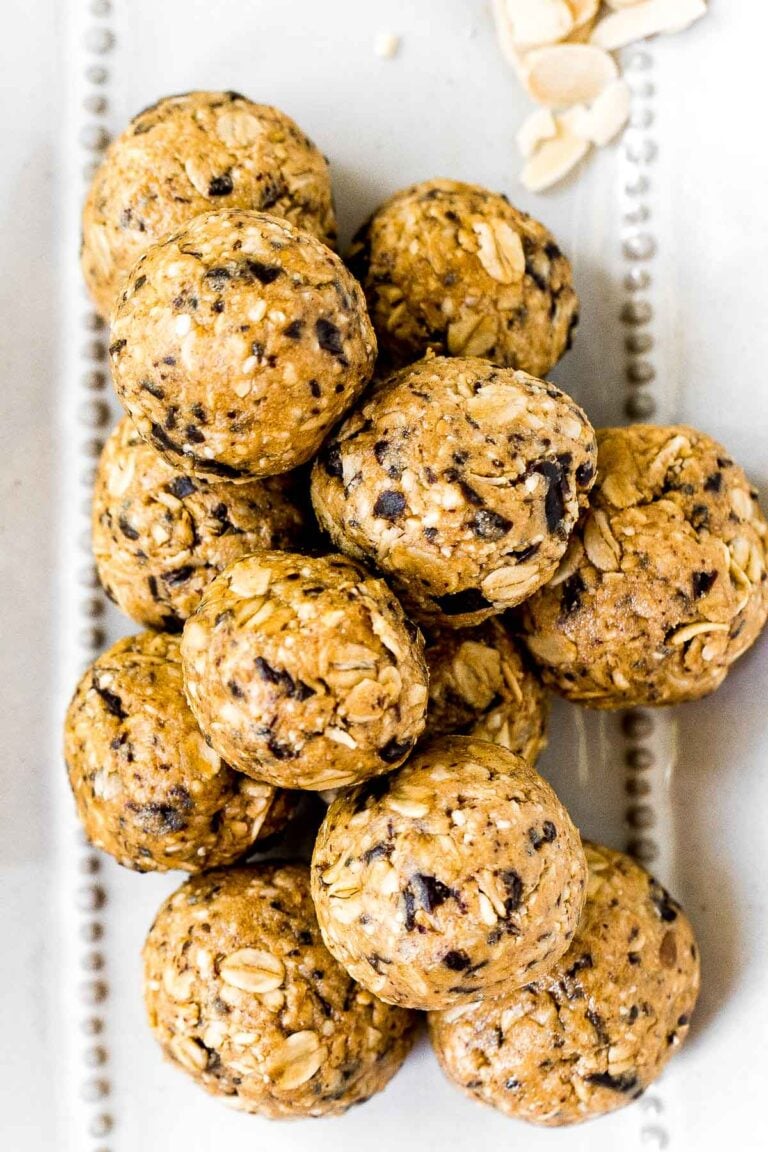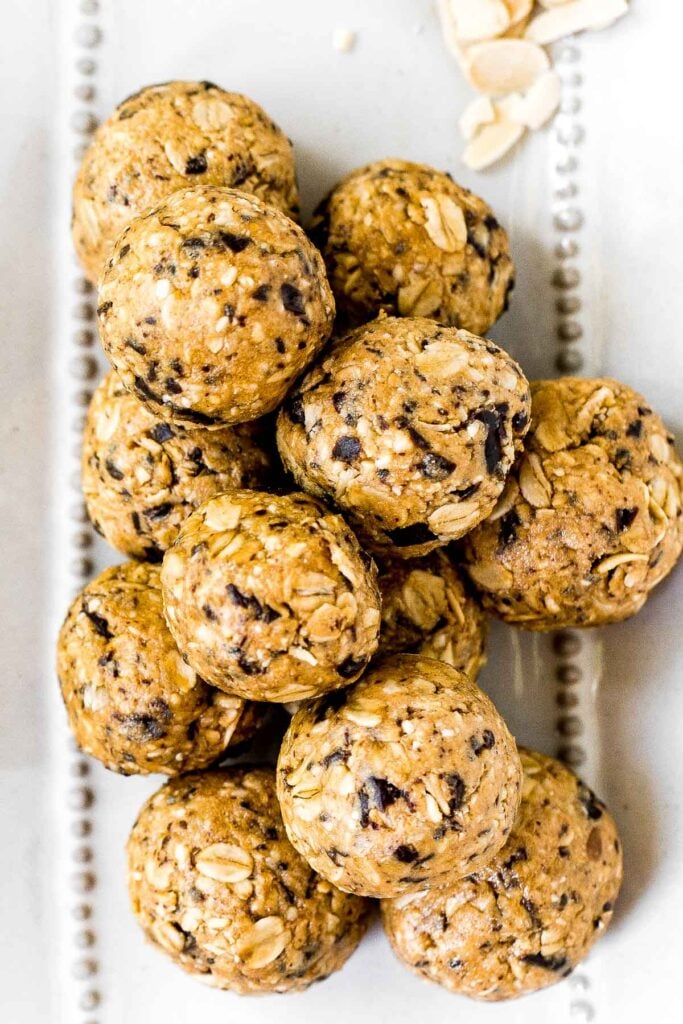 Homemade calzones are delicious little pizza pockets filled with cheese and toppings and baked until golden. This Italian favourite is easy to make at home.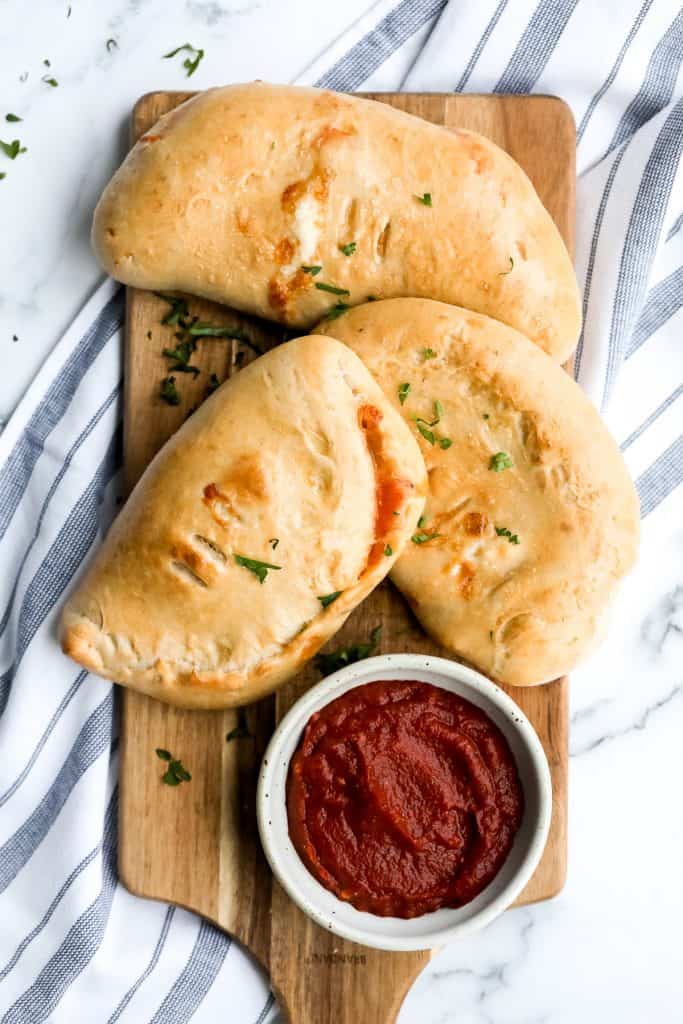 Tortilla Chips with Guacamole
Incredibly tasty, this easy and basic guacamole takes less than 5 minutes to make. It is the perfect dip for a Mexican-inspired Super Bowl party.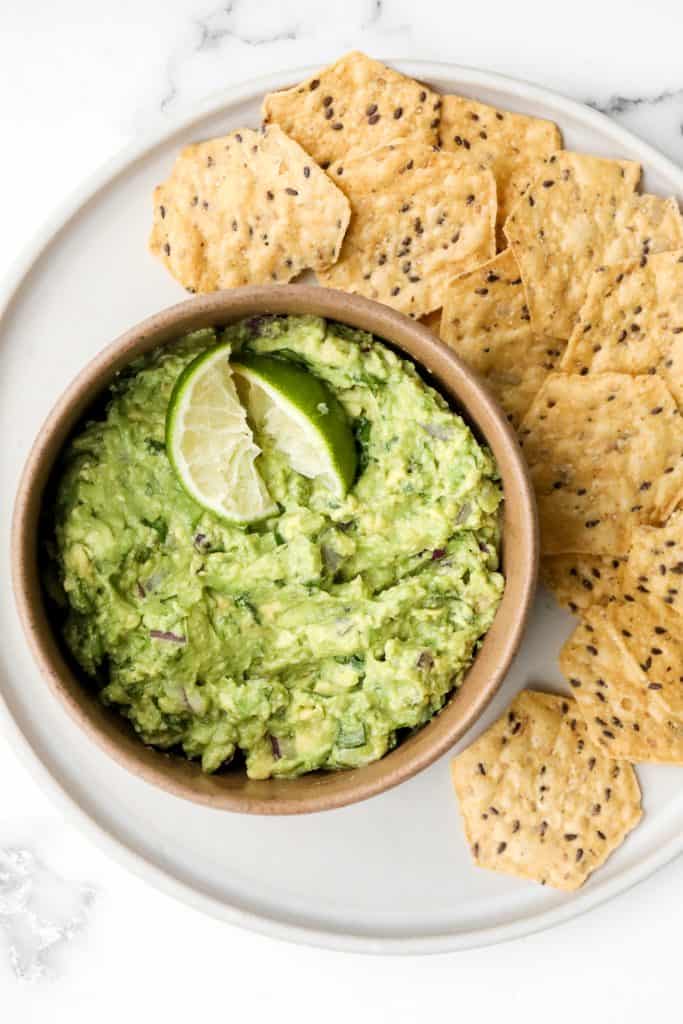 Stovetop Mac and Cheese with White Cheddar
Quick and easy, creamy stovetop mac and cheese with white cheddar is a delicious and comforting one pot 20-minute meal packed with three types of cheese.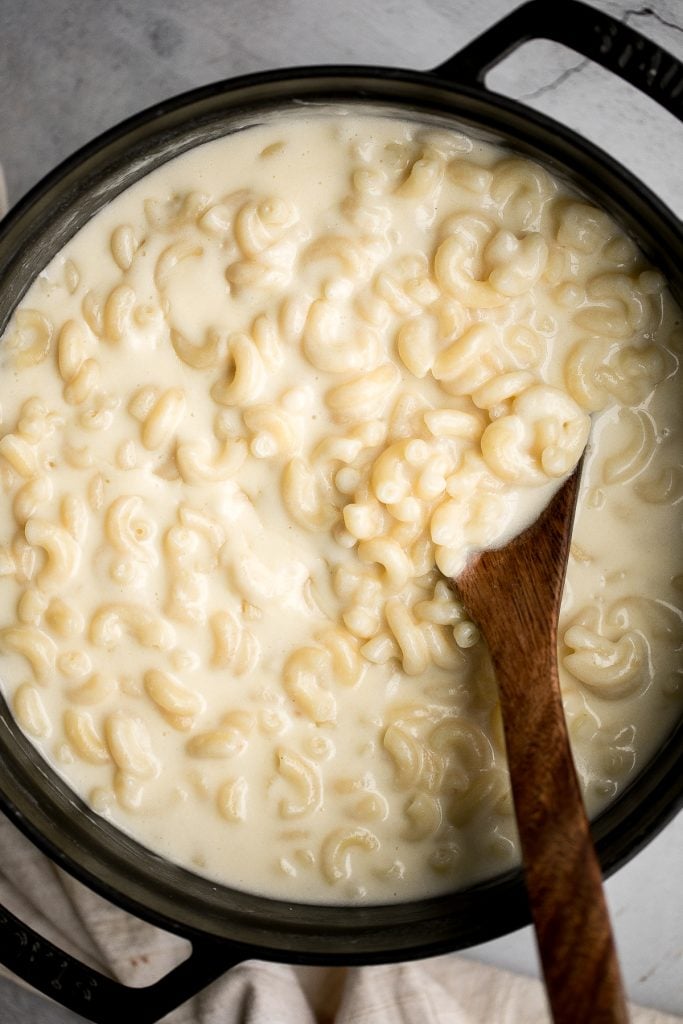 Easy homemade chicken nuggets with chicken breast are golden and crisp on the outside and juicy and tender inside. They're freezer-friendly so make extra.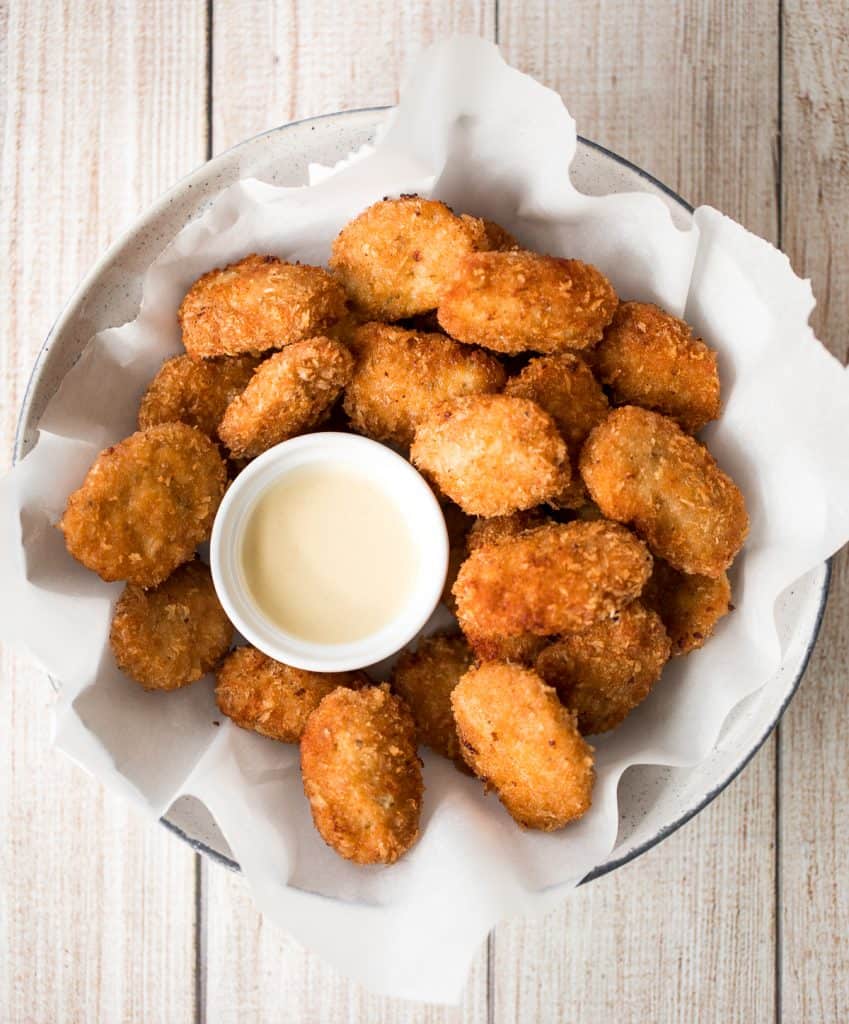 Soft Pretzels with Hummus
Salted Soft Pretzels with Avocado Hummus
The best quick and easy salted soft pretzels are buttery, salty, and so delicious. They are golden brown and chewy on the outside, yet warm and soft inside.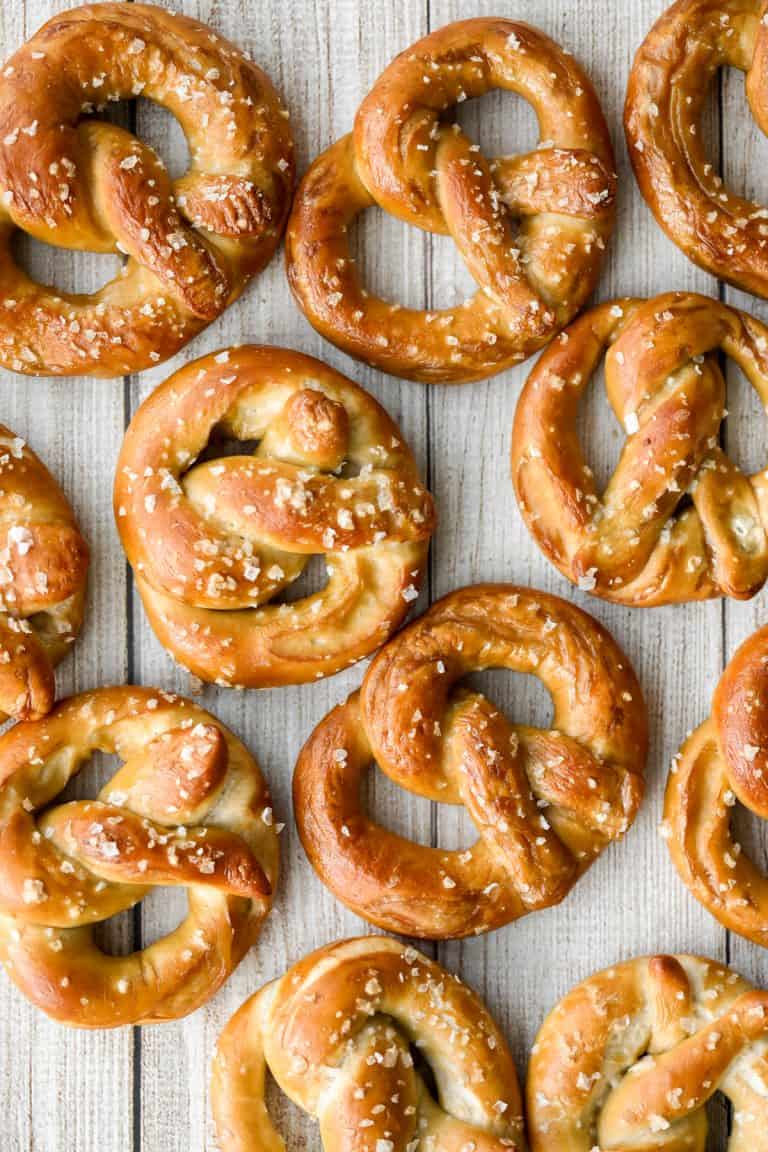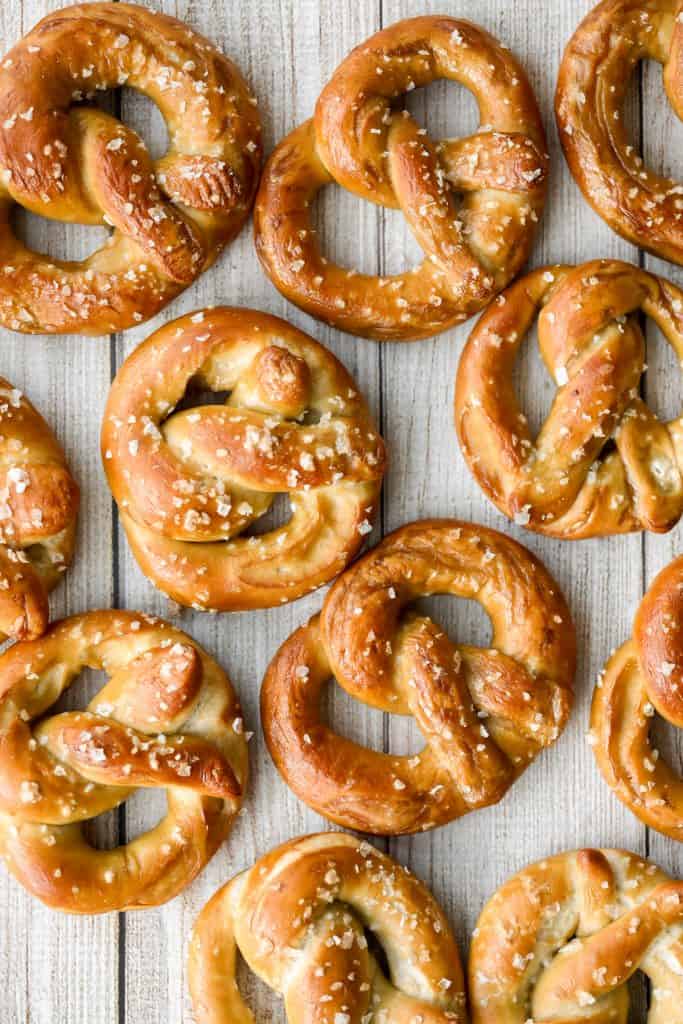 Quick and easy avocado hummus is creamy, smooth, healthy, and delicious. Loaded with chickpeas and avocado, it's the perfect blend of hummus and guacamole.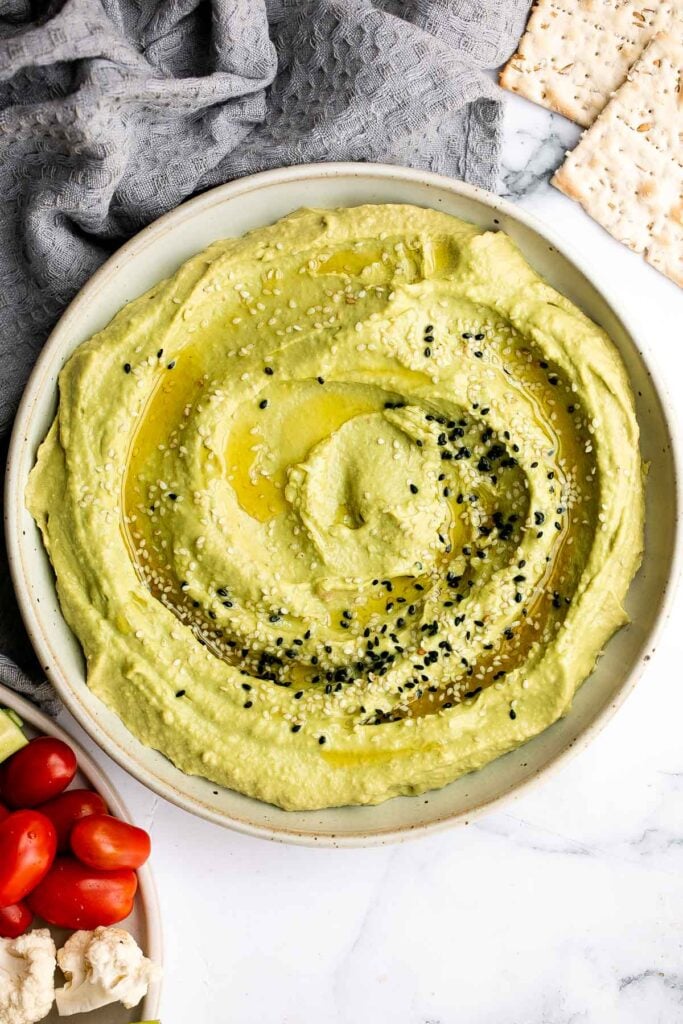 Leftover Blueberry Pancakes
There's nothing better in the morning than thick, soft, fluffy blueberry pancakes, loaded with fresh berries, topped with butter, and soaked in maple syrup.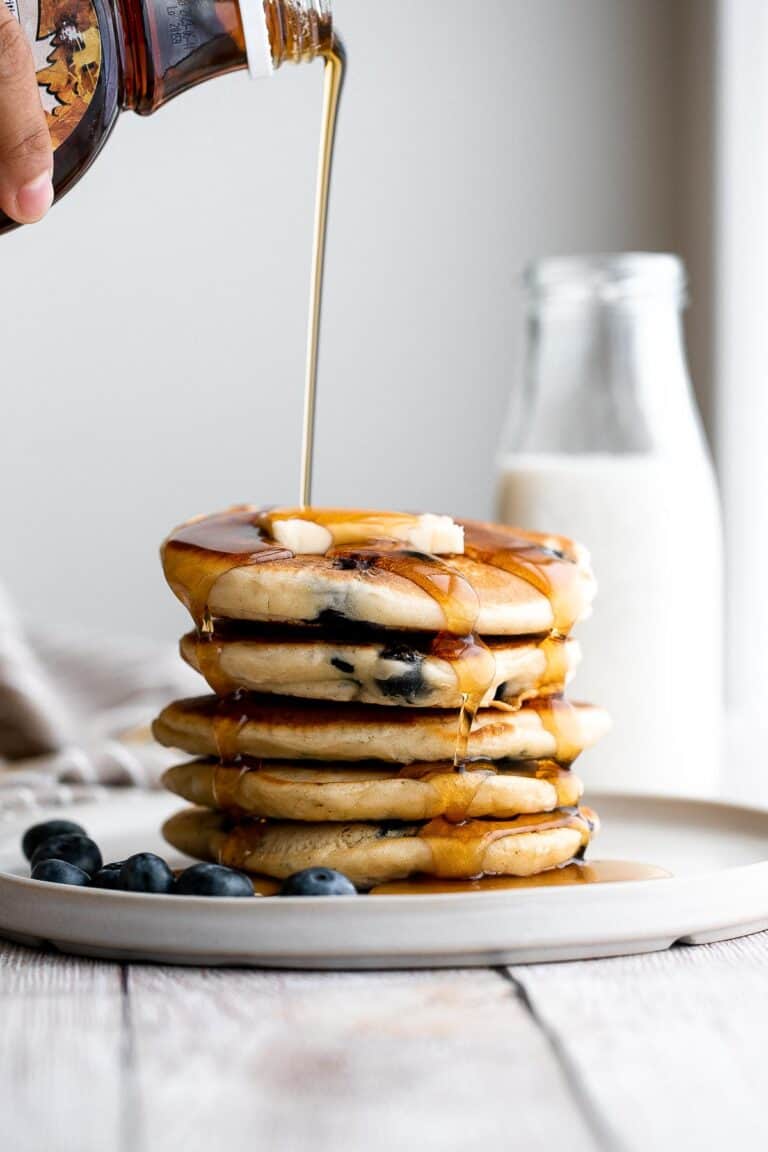 Quick and easy skillet Neapolitan margherita pizza has an iconic thin and soft crust with a perfectly crisp exterior, and simple and fresh toppings.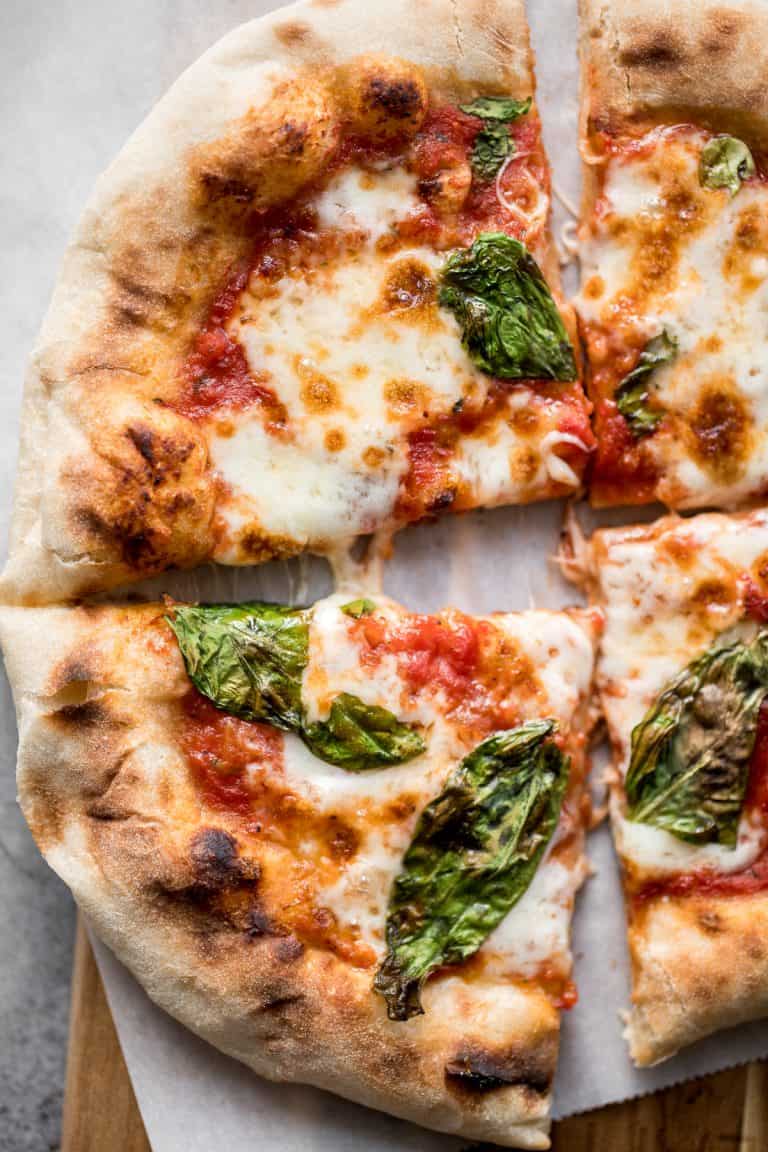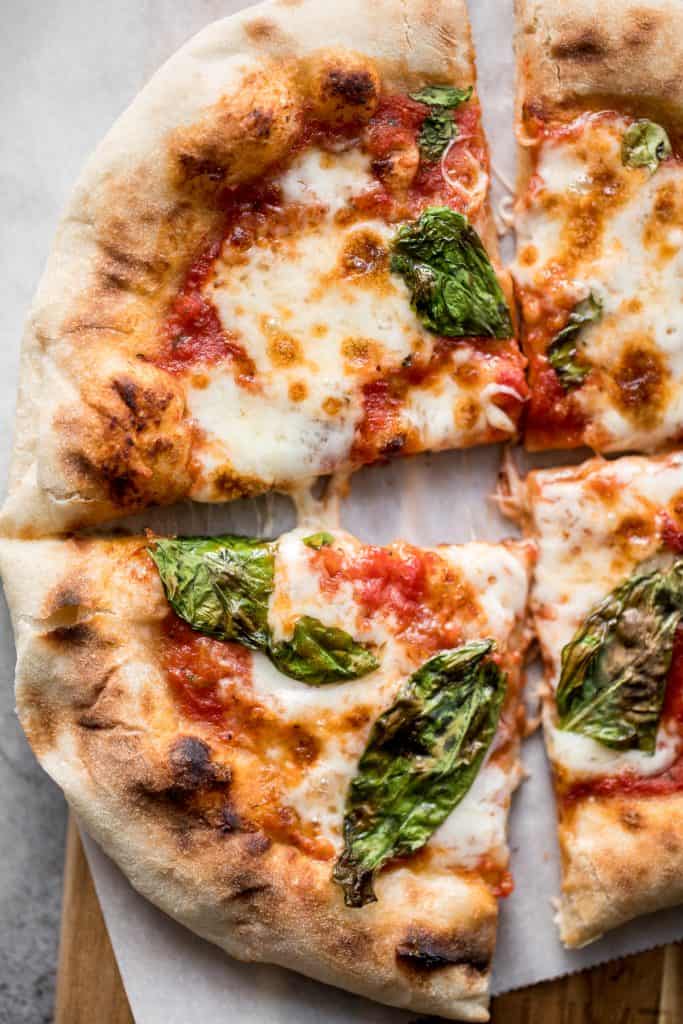 Quick and easy pesto penne pasta is a simple and light Italian pasta dish made with just five ingredients in under 15 minutes. The easiest dinner.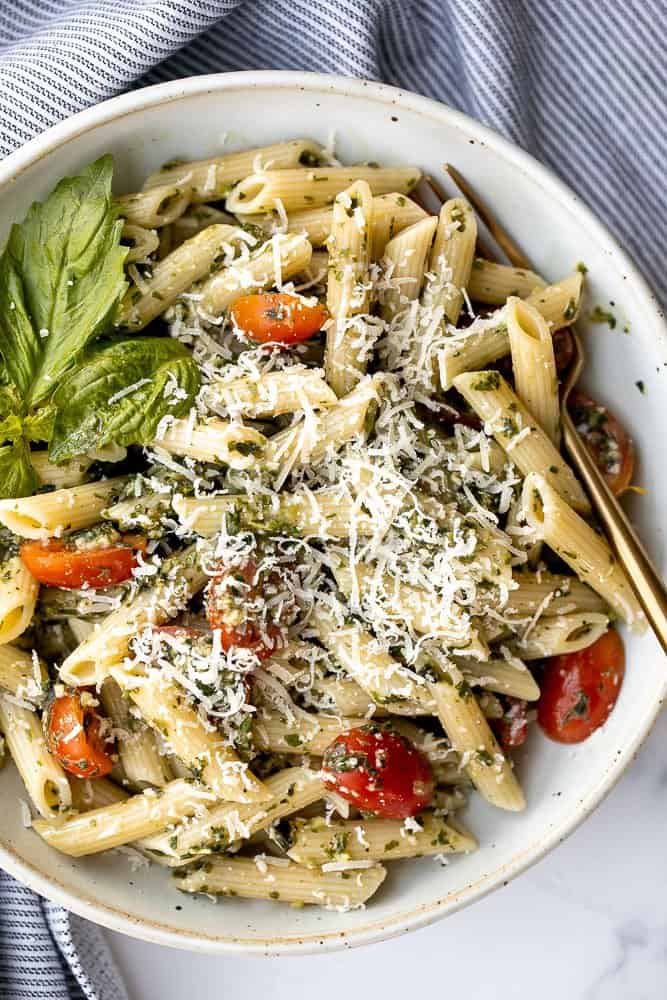 Four Quick and Easy Ritz Crackers
Four super fun, quick and easy RITZ cracker recipes with both sweet and savoury options including my favourite smoked salmon and cheese cracker bites.
Tuna Melt Grilled Cheese Sandwich
Get your hands on pantry staple canned tuna and make a delicious, crunchy tuna melt grilled cheese sandwich in less than 10 minutes! It's so tasty and easy! For another grilled cheese option, try a roasted broccoli grilled cheese sandwich.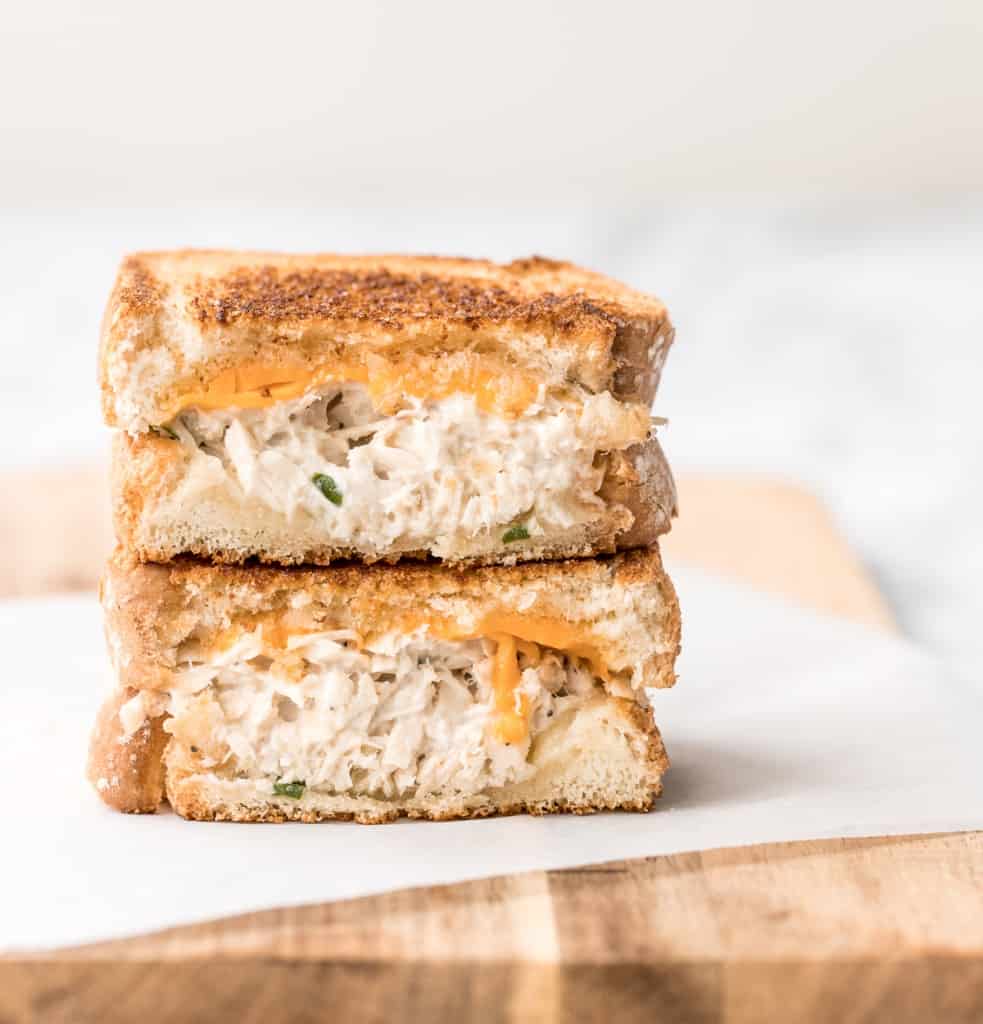 Banana Toast with Granola and Honey
Banana toast with granola and honey is the perfect, protein-packed meal, and it is ready in literally 5 minutes.
Classic deviled eggs are a simple, easy, and healthy appetizer to make when you need something quick for brunch, picnics, barbecues, potlucks, or Easter.
Quick and easy spaghetti and meatballs is delicious, rich, comforting with tender beef meatballs simmered in a savoury tomato sauce. Make it in 30 minutes.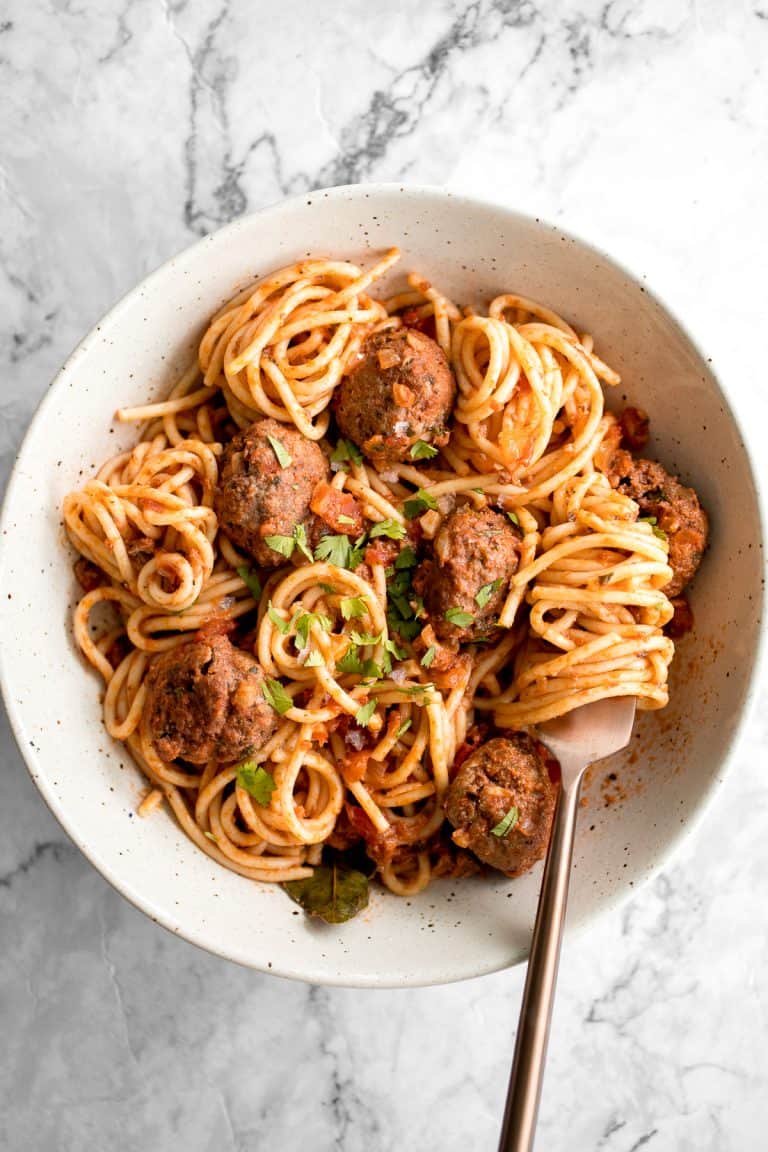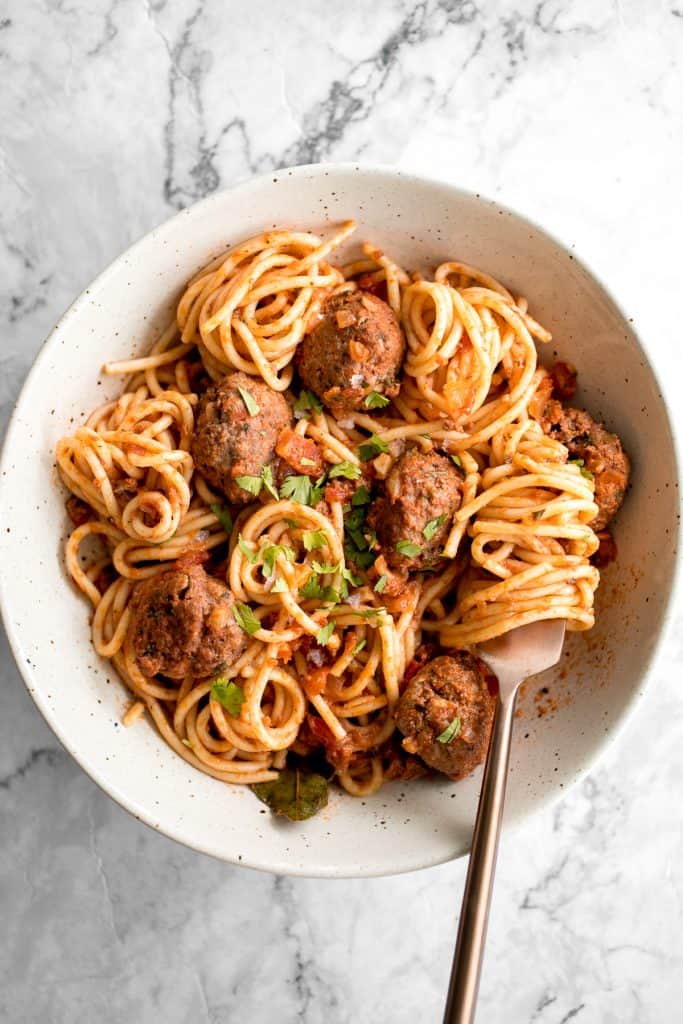 Quick and Easy Butter Croissants
Quick and easy butter croissants are flaky, buttery, airy, and authentic, and are made in the fraction of the time using a special simplified technique.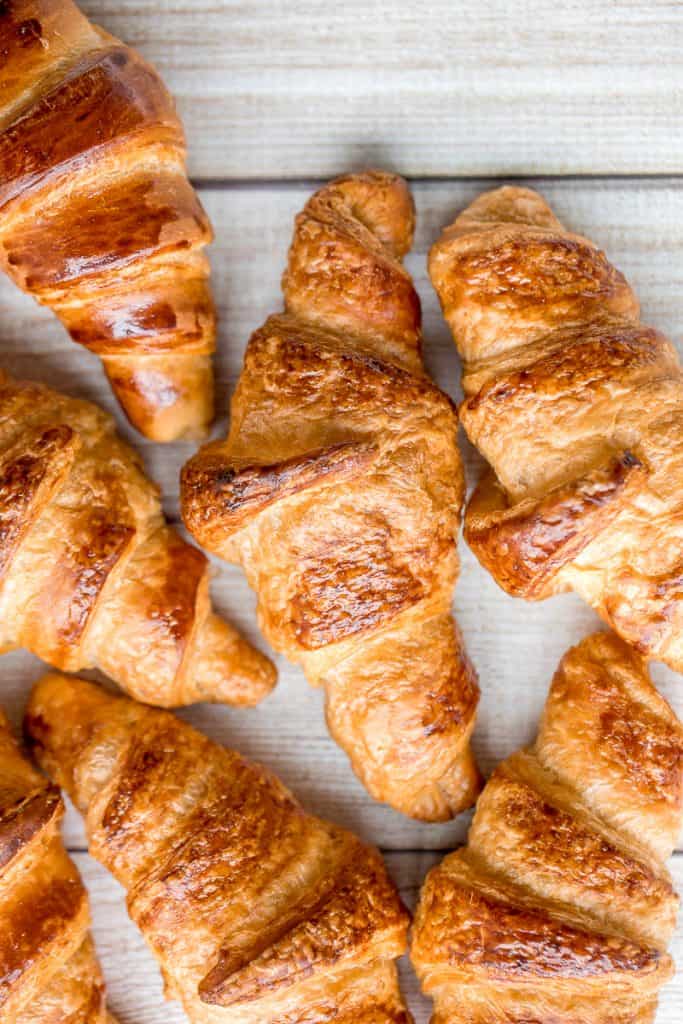 Vegan hummus wrap is a quick easy lunch made in minutes with a handful of fresh ingredients. This delicious veggie wrap is healthy, fresh, nutritious.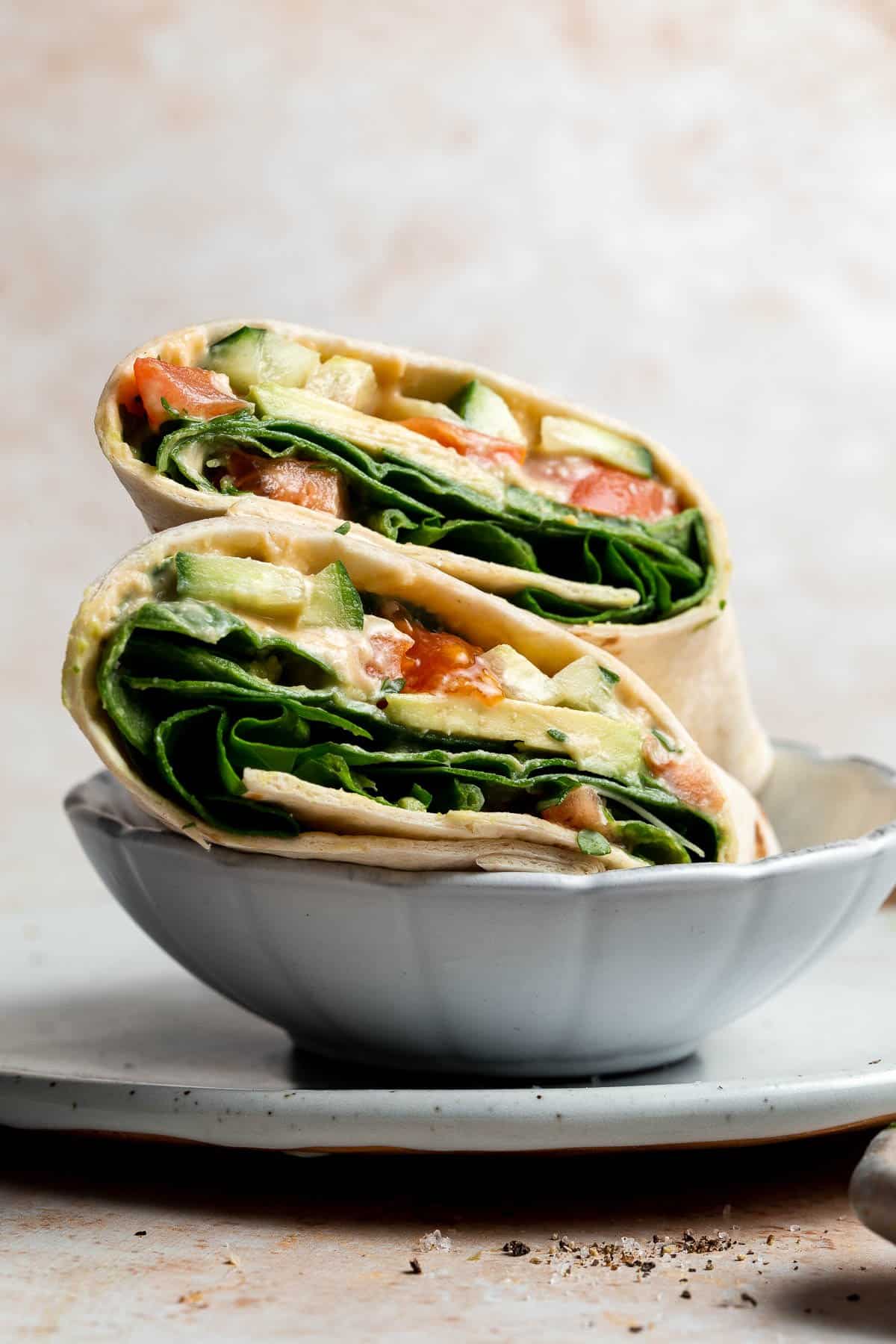 How to Create an Easy School Lunchbox
To create an easy lunch box for back to school, pick one of the school lunch ideas listed above and pair them with 1-2 snacks.
Tips for Preparing School Lunch
Prep ahead of time. When it comes to packing a school lunch, try to do it the night before. This saves so much time on busy mornings when you are trying to wrangle the kids together and get them ready for school. If you can't make something the night before, try to at least prep the ingredients and store in airtight containers in the refrigerator.
How to pack lunch. When it comes to school lunches, the container that you pack them in might be one of the most important parts. There are so many options that you can choose from. Here are my favorites: bento-style lunch box, insulated lunch bag, kids cutlery, and toddler cutlery.
Opt for foods that aren't super messy. This one is self-explanatory. 🙂
Did You Make Any of These School Lunch Recipes?
Please leave a comment and rating below, and let me know what you thought of this round up of school lunch ideas. Be sure to snap a picture and tag me on Instagram @aheadofthyme or share it on the Pinterest pin so that I can follow along.
HUNGRY FOR MORE? Don't forget to sign up for my email newsletter so that you don't miss any recipes. You can also follow along on Instagram and Pinterest for more recipe updates.
Print
Recipe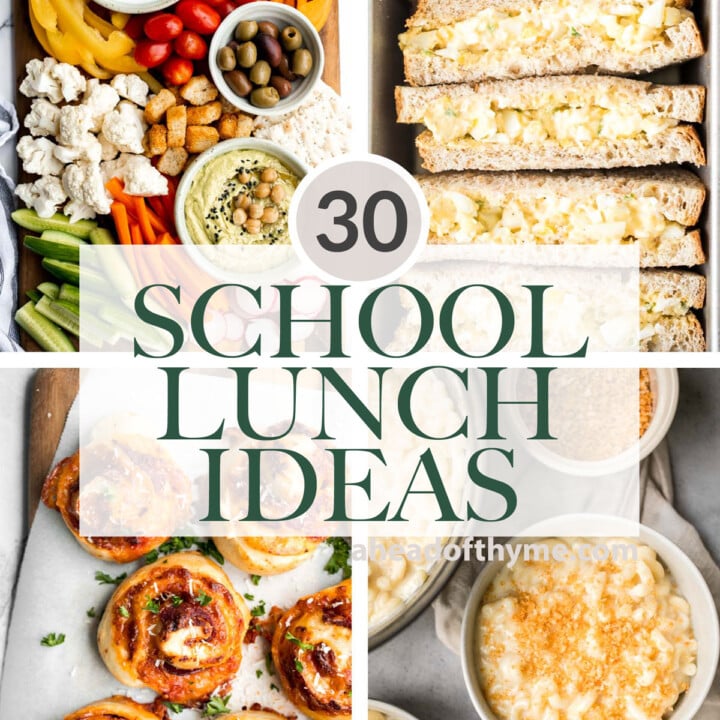 30 School Lunch Ideas
---
Author:

Total Time:

10 minutes

Yield:

1 school lunch
Description
Over 30 best most popular school lunch ideas that are easy, healthy, and kid-friendly -- including sandwiches, crackers, dips, pasta, and more. 
---
Check individual recipe posts for full list of ingredients.
---
Instructions
Prep ahead of time.

When it comes to packing a school lunch, try to do it the night before. This saves so much time on busy mornings when you are trying to wrangle the kids together and get them ready for school. If you can't make something the night before, try to at least prep the ingredients and store in airtight containers in the refrigerator.

How to pack lunch

. When it comes to school lunches, the container that you pack them in might be one of the most important parts. There are so many options that you can choose from. Here are my favorites: bento-style lunch box, insulated lunch bag, kids cutlery, and toddler cutlery.

Opt for foods that aren't super messy

. This one is self-explanatory. 🙂
Prep Time:

10 minutes

Category:

Lunch

Method:

Various

Cuisine:

Various
Keywords: 30 school lunch ideas, school lunch recipes, easy kid lunches, how to pack a school lunch, kid-friendly lunch