Got a bag of carrots that you don't know what to cook with? Carrots are one of my favorite vegetables to use in cooking because they are so versatile, easy to prepare, and make anything taste delicious. You can cook them on their own as a side dish, use them in salads, soups, and stews, or turn them into dessert. So if you are wondering "how to cook carrots", then you are in the right place. We are sharing over 40 of our favorite and best carrot recipes including roasted carrots, salads with carrots, carrot soups and stews, dinner recipes with carrots, and all the carrot desserts (carrot cake, anyone?).
Best Carrot Side Dishes
Roasted Carrots are a healthy, delicious, and easy to make side dish with a slightly crispy interior and sweet and tender inside. Serve with any entree!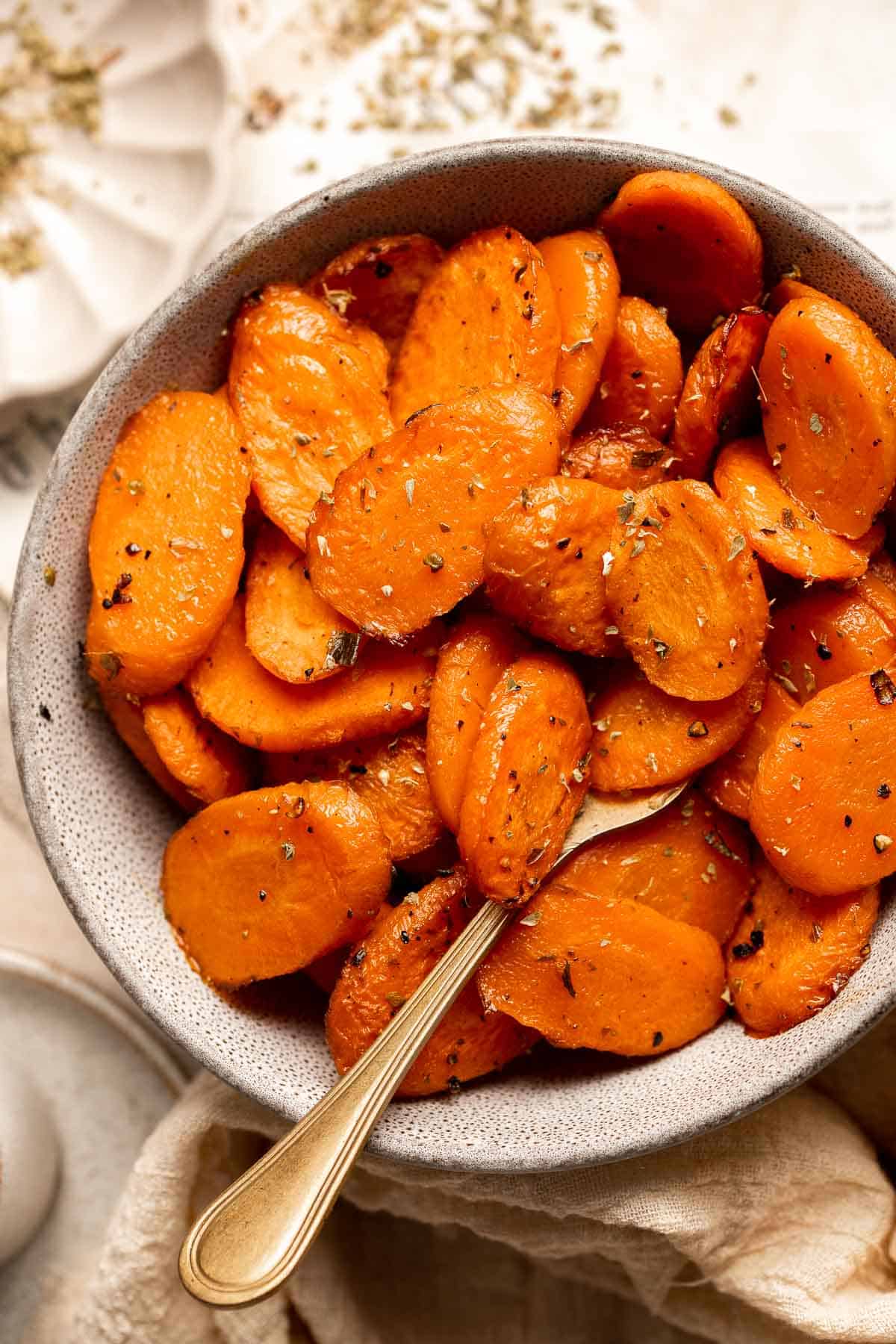 Honey roasted carrots are a sweet, savoury, and salty side dish that pairs well with almost any entree. With these flavours, everyone will want seconds. It's one of my favorite carrot recipes.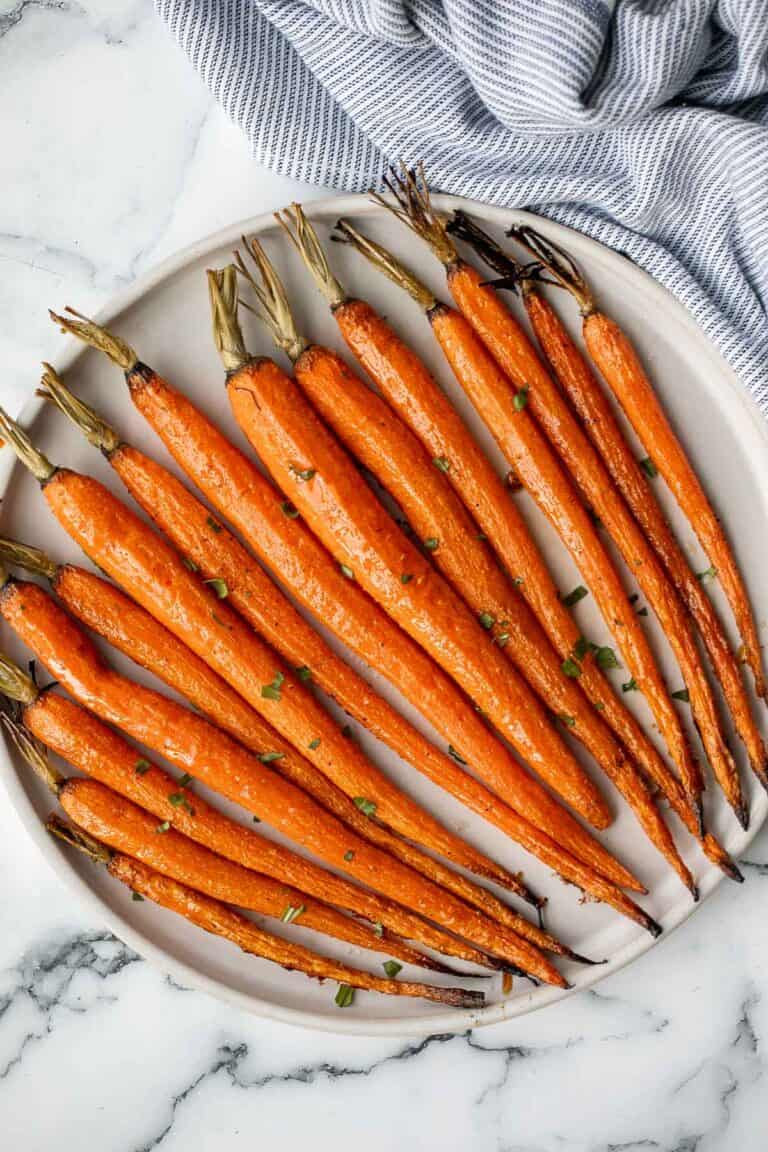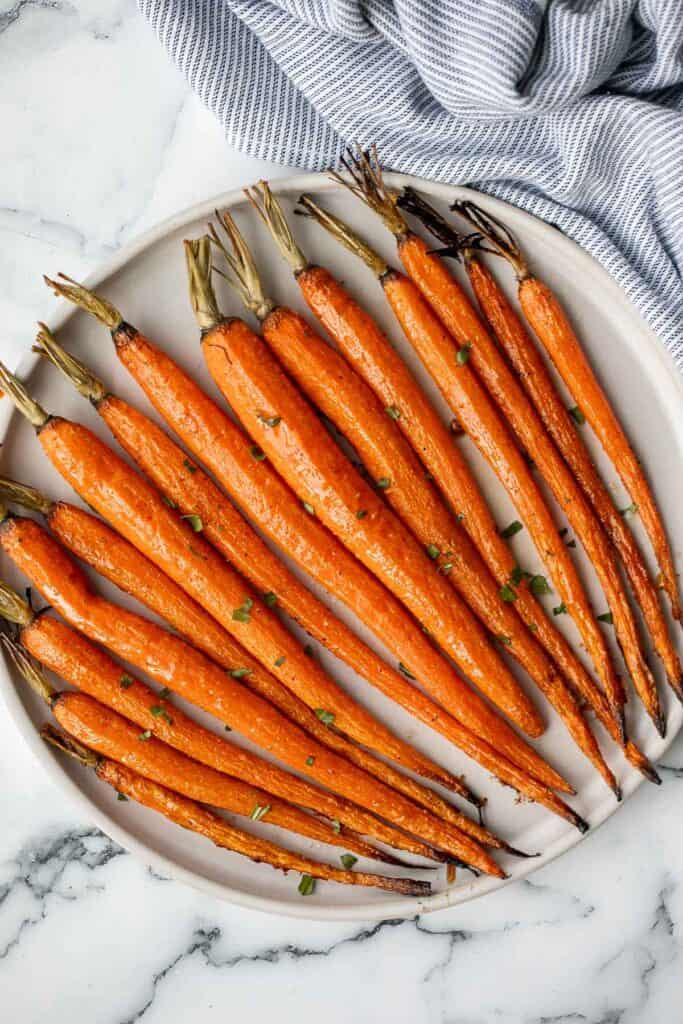 Garlic and Herb Roasted Carrots
Sweet and flavourful easy garlic and herb roasted carrots is the perfect side dish to your holiday dinner or your everyday weeknight dinner. This is one of our most popular carrot recipes loved by all!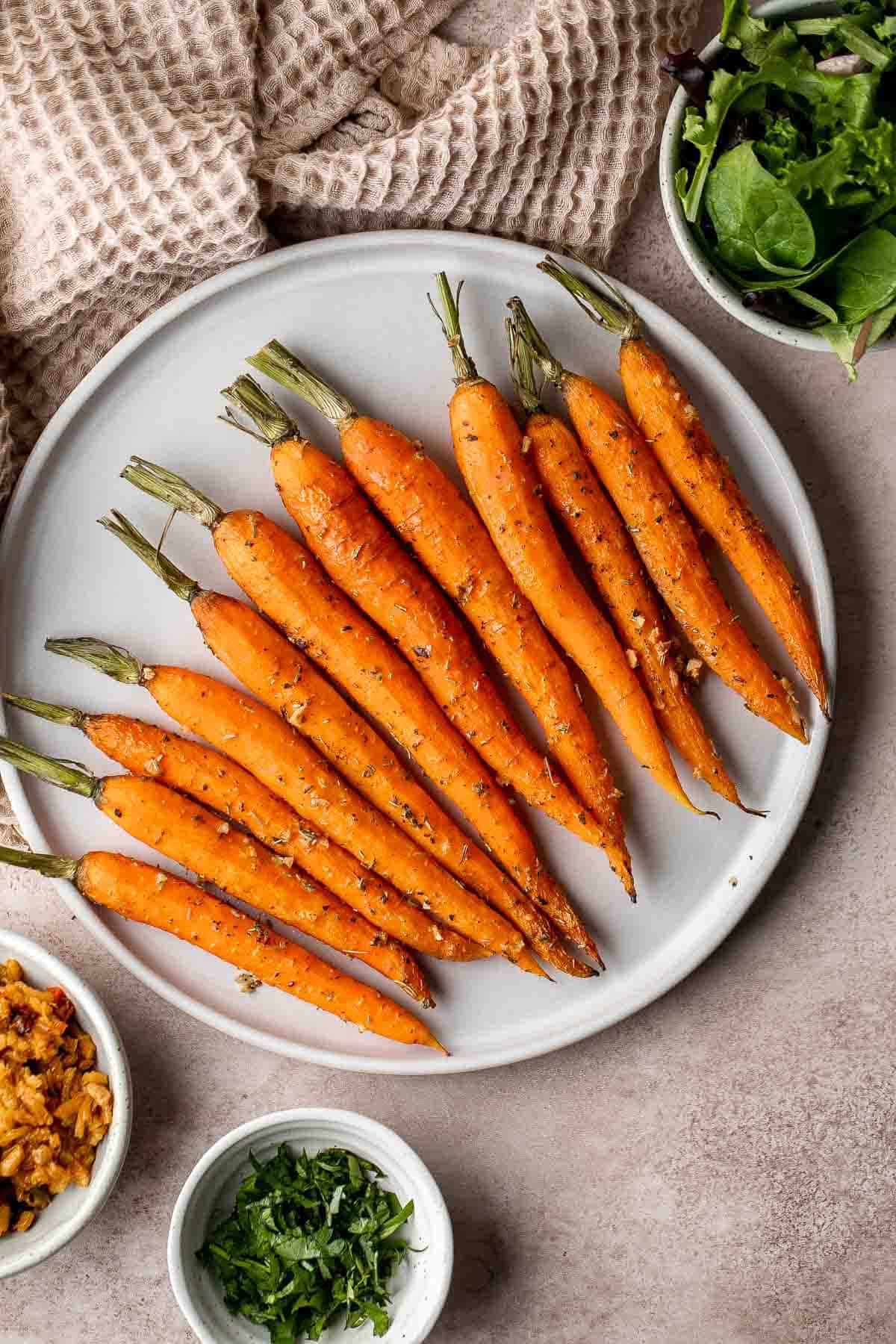 Maple Roasted Carrots with Yogurt Sauce
These maple roasted carrots with yogurt sauce are not only stunning, but they get all caramelized and crispy around the sides from the maple syrup… pure perfection!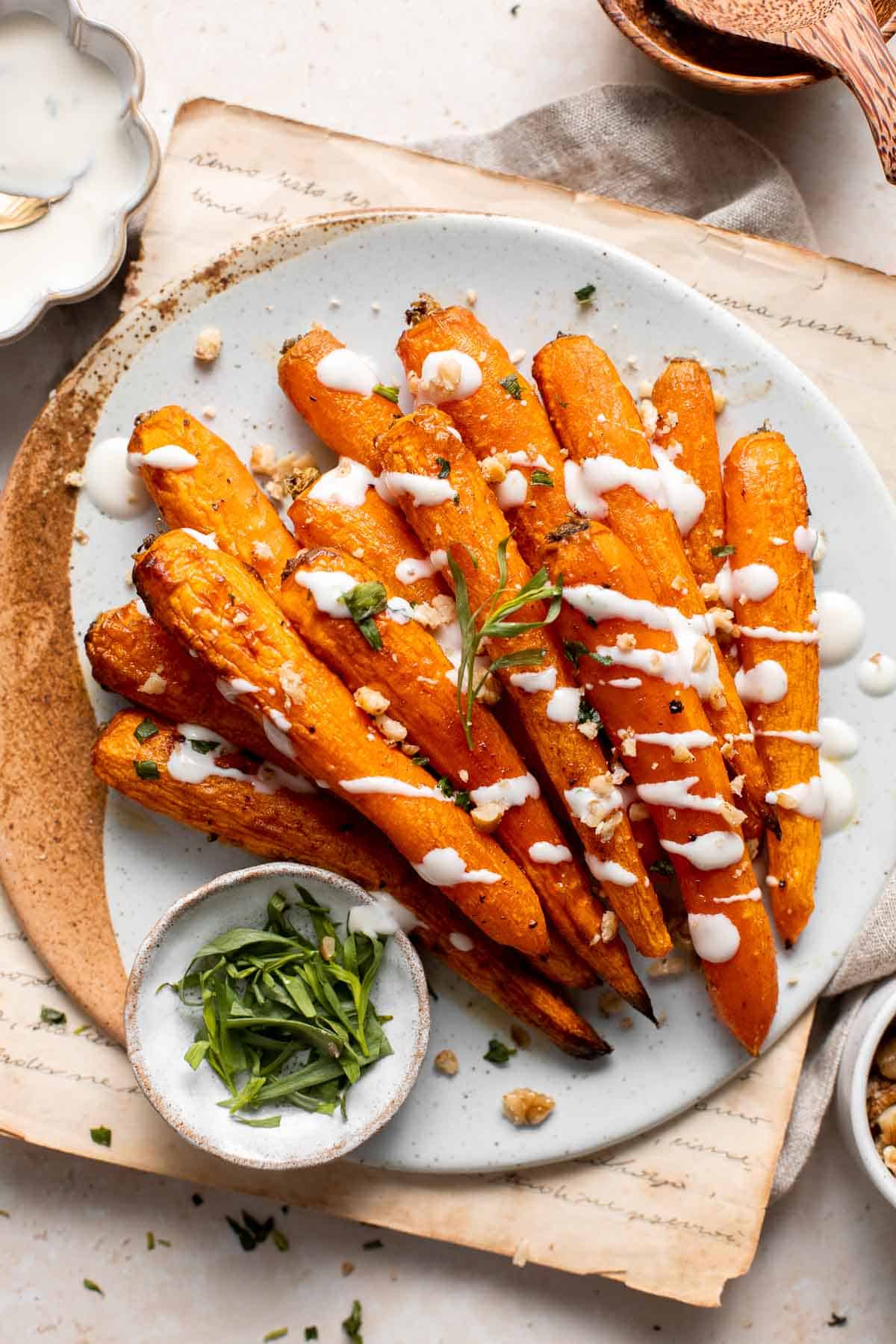 This homemade veggie tray is a quick easy healthy snack or appetizer to make for your next party, with a variety of colorful vegetables and delicious dips. The perfect side to include carrots in.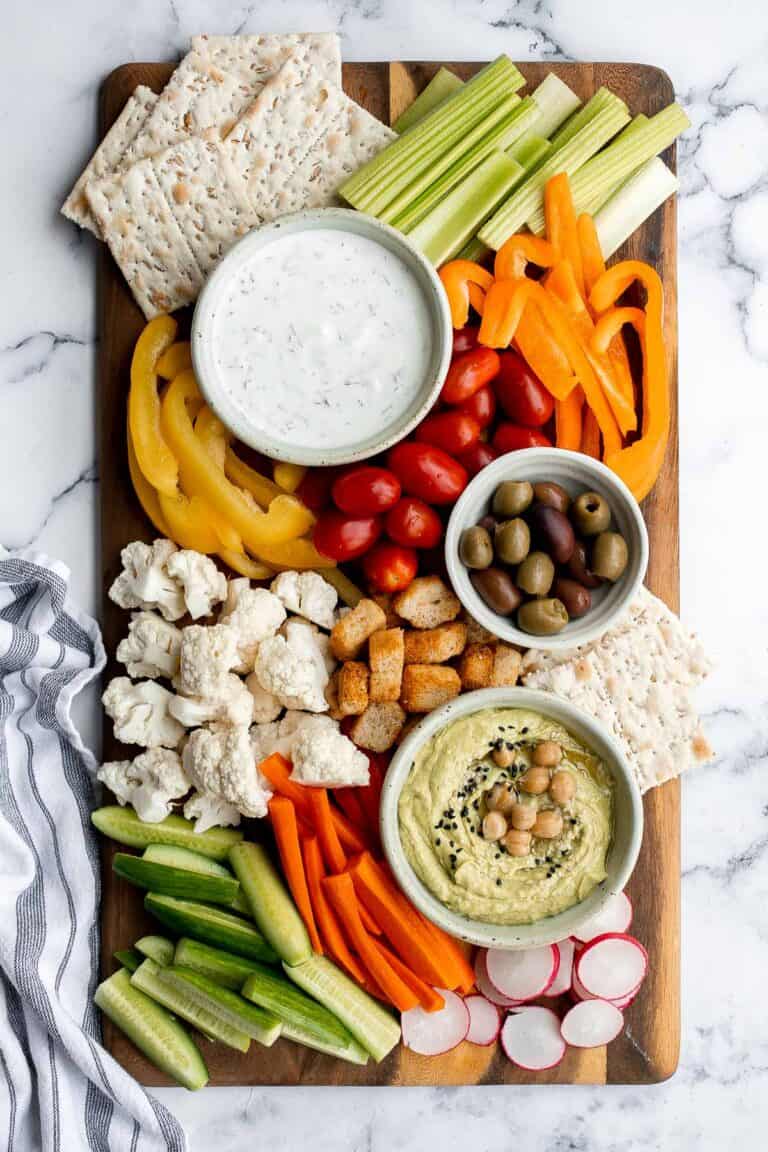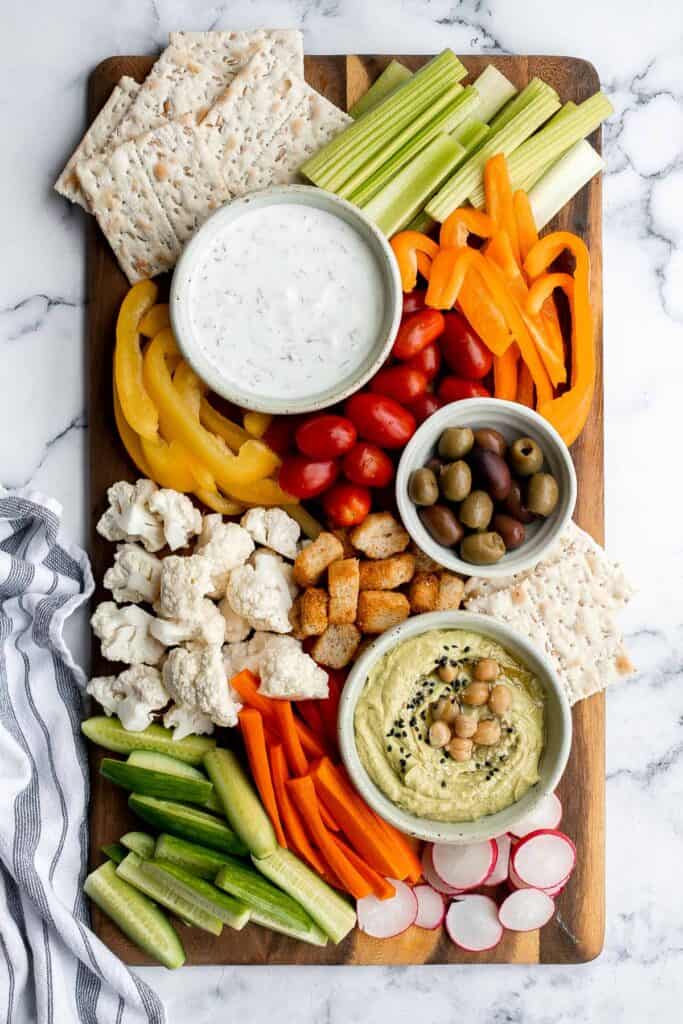 Roasted spring vegetables are an easy sheet pan side dish packed with all our favourite veggies of the season. Plus, it's so easy to prep and make.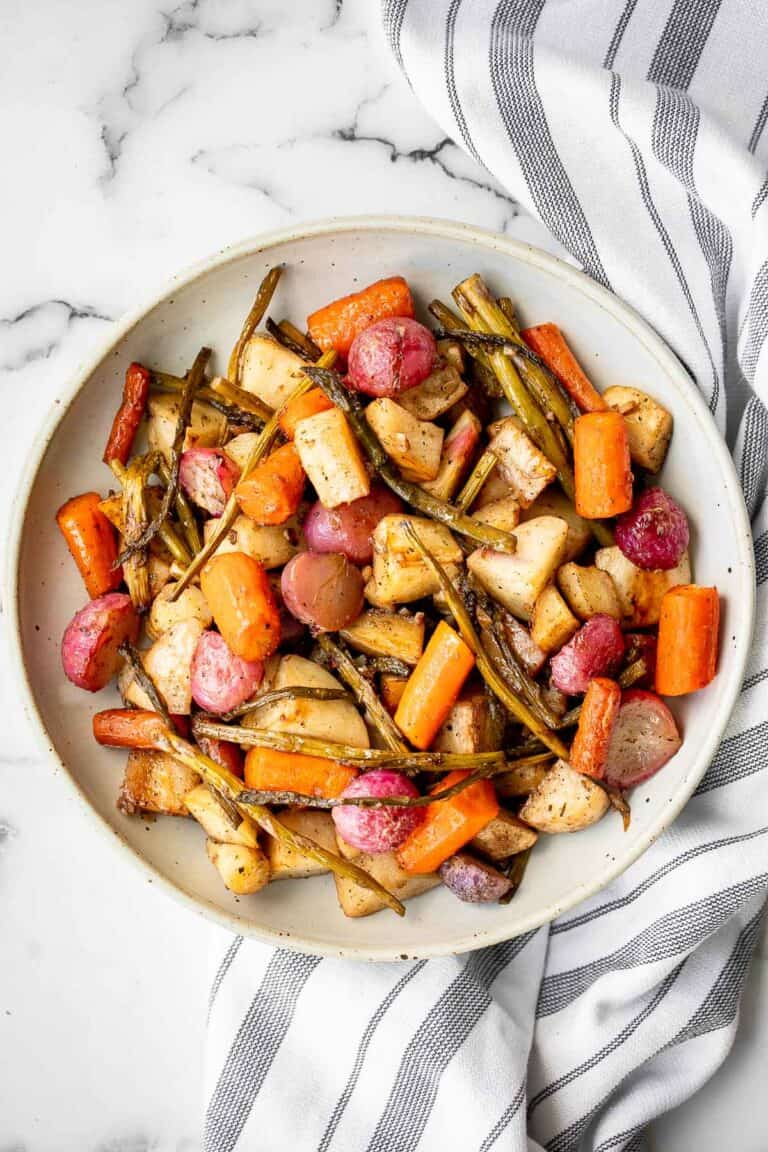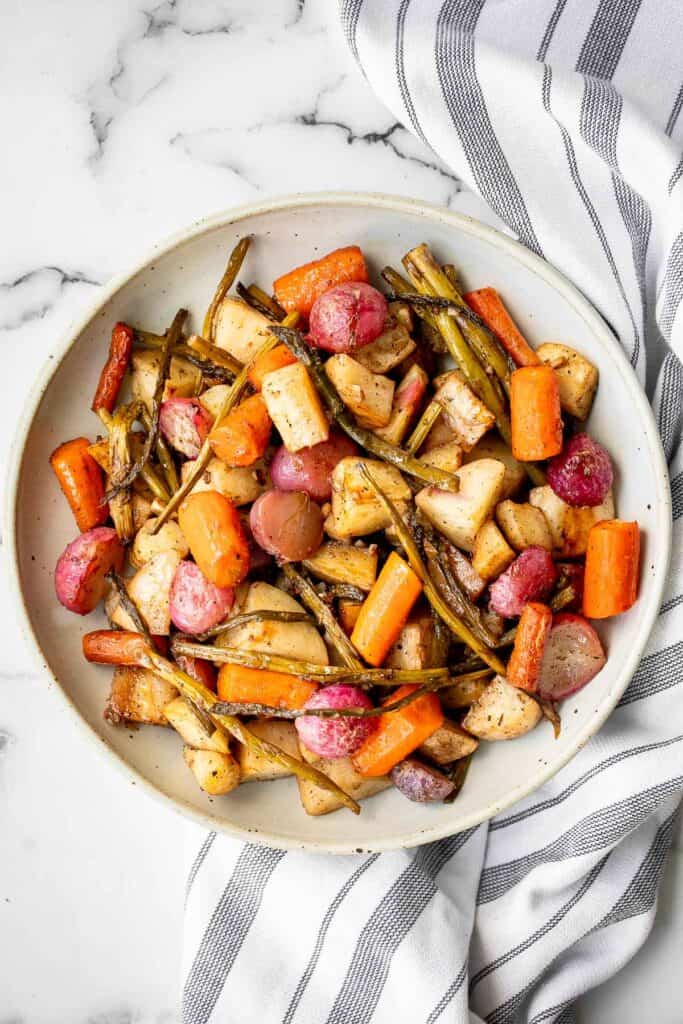 Quick and easy spring vegetable stir fry is made with delicious seasonal vegetables, packed with savoury and salty flavour, and takes 10 minutes to cook.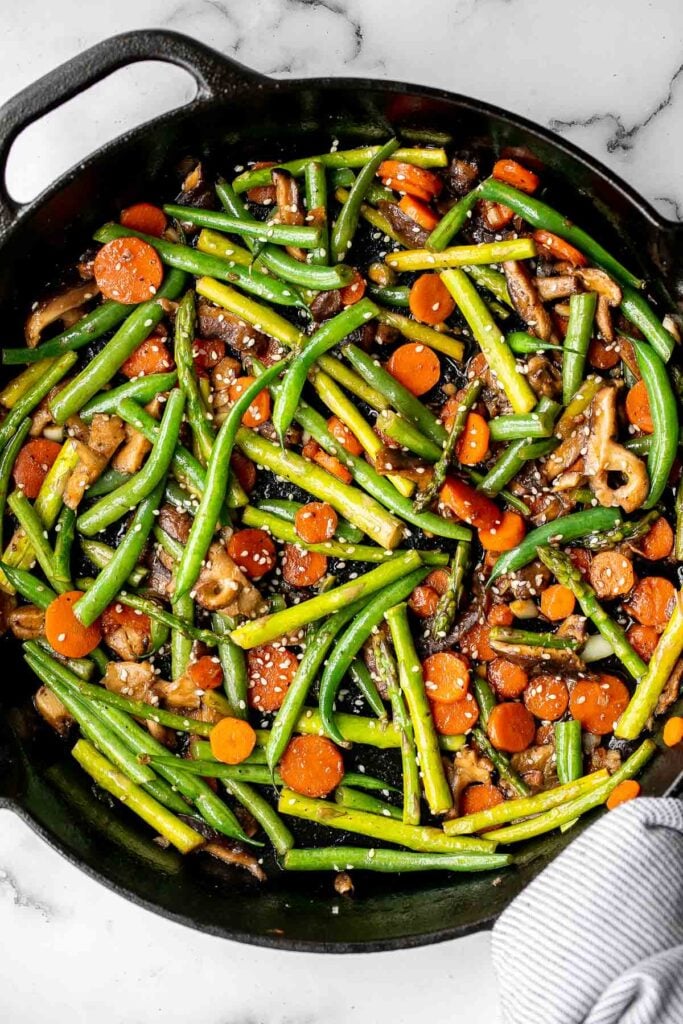 Best Carrot Salads
Arugula and Roasted Carrot Salad
Arugula and roasted carrot salad is one of the best spring salads, packed with a delicious combination of sweet and sour flavours, plus easy to make. One of the healthiest carrot recipes.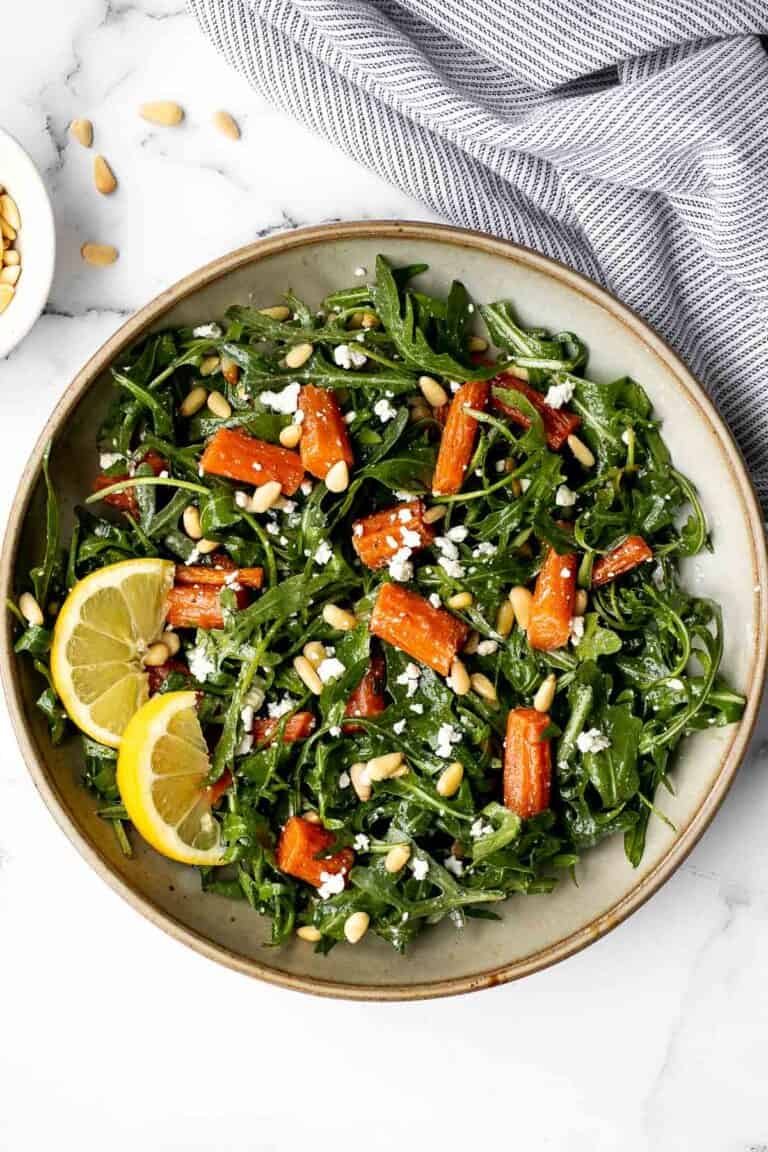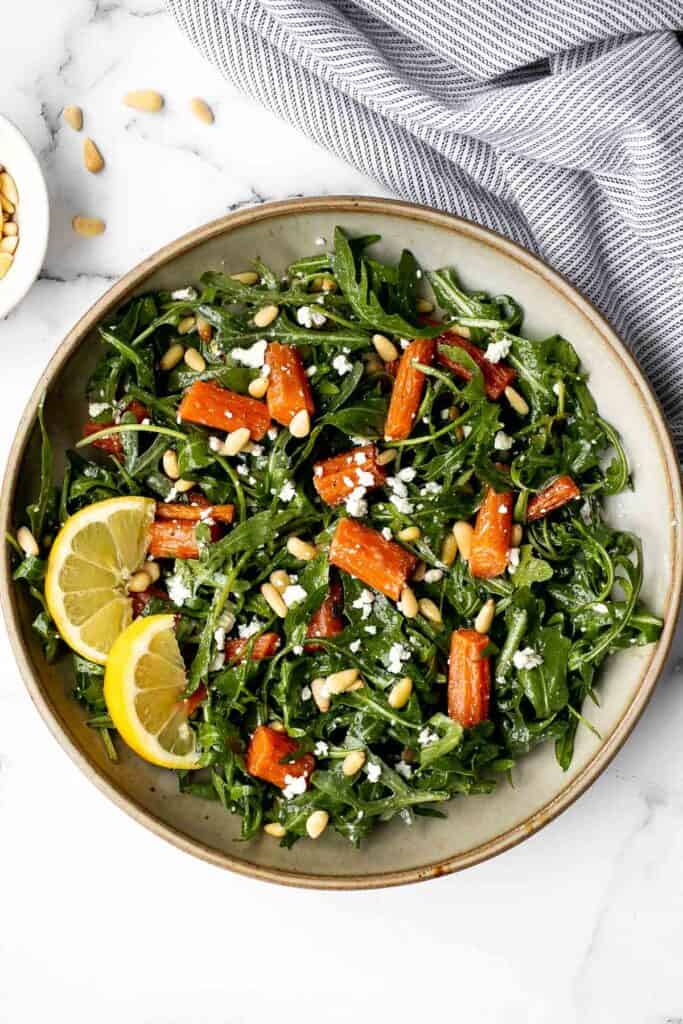 Fresh, crisp, classic coleslaw salad is a must-have recipe for a summer barbecue or picnic, or as an easy make-ahead lunch. Make it in less than 10 minutes.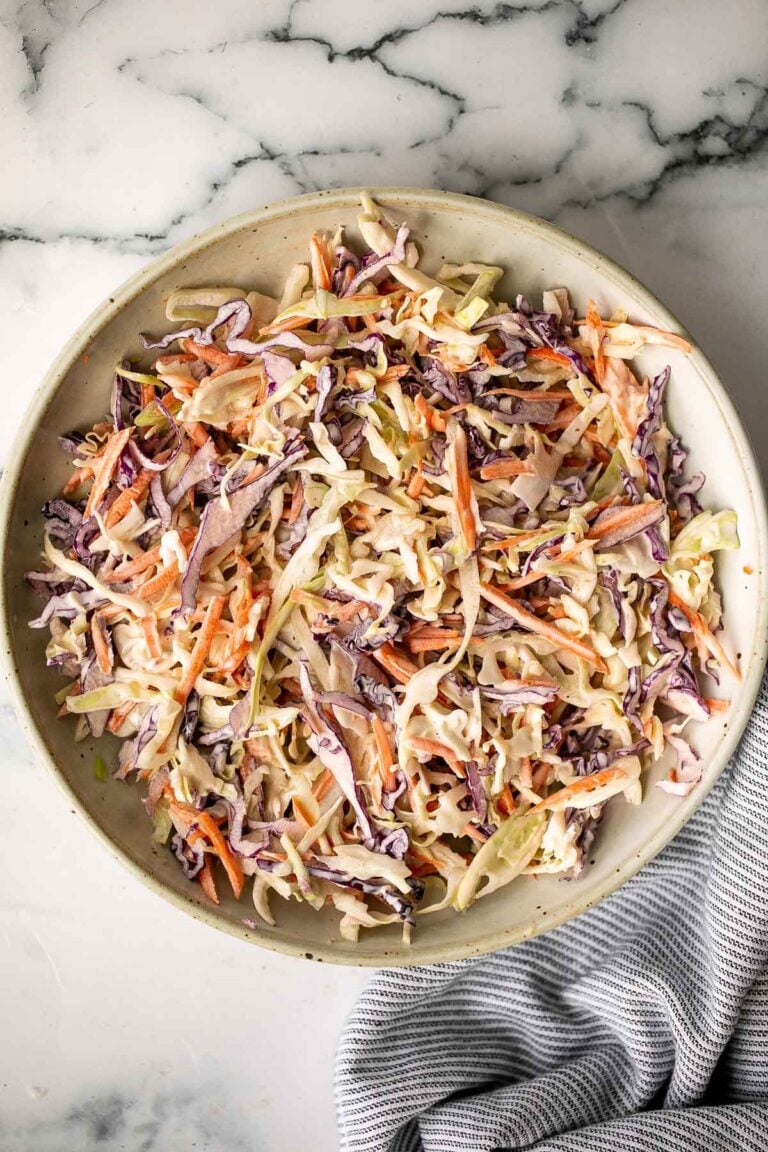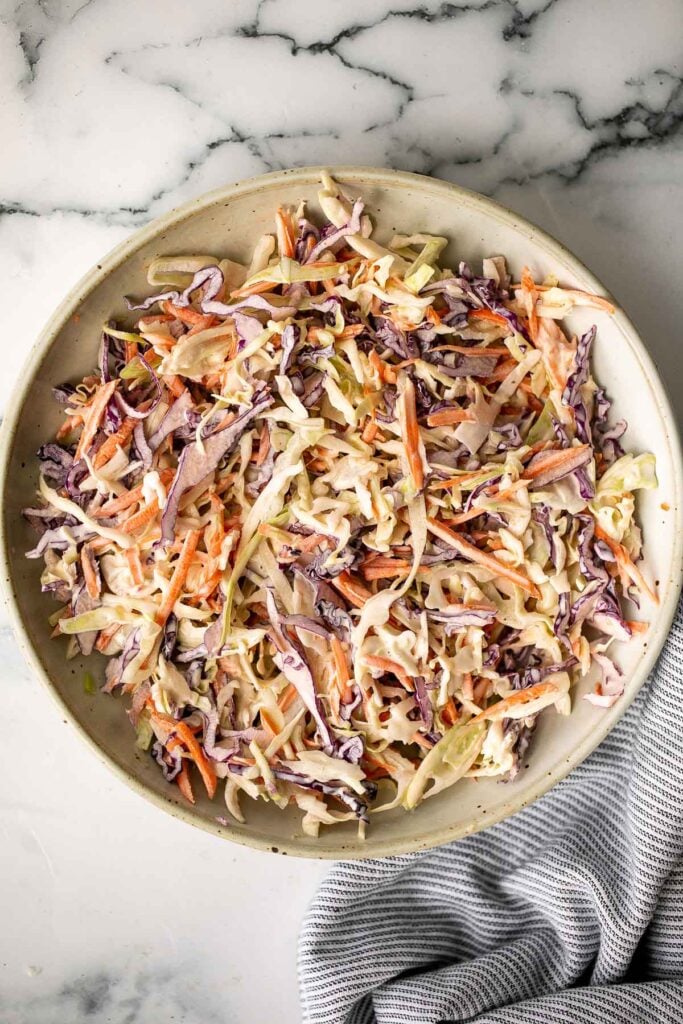 Quick easy homemade garden salad is simple and delicious. Ready in minutes, it's loaded with crisp leafy greens, fresh garden veggies, and crunchy croutons.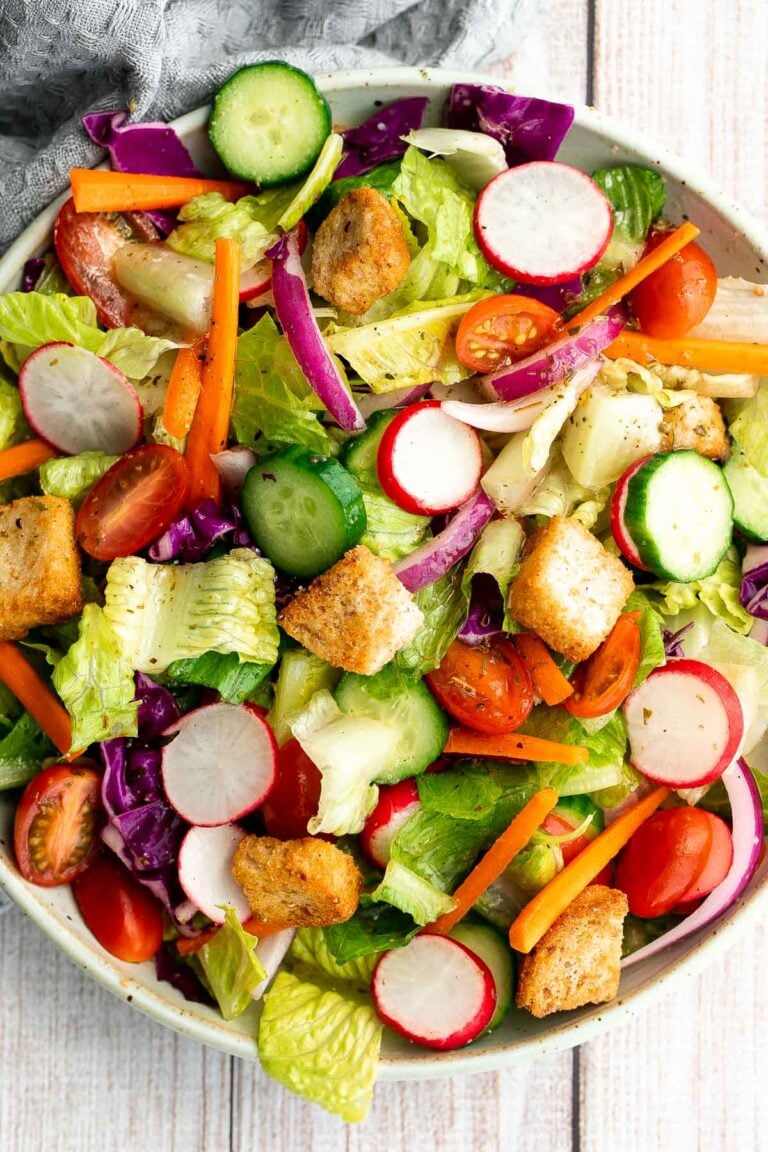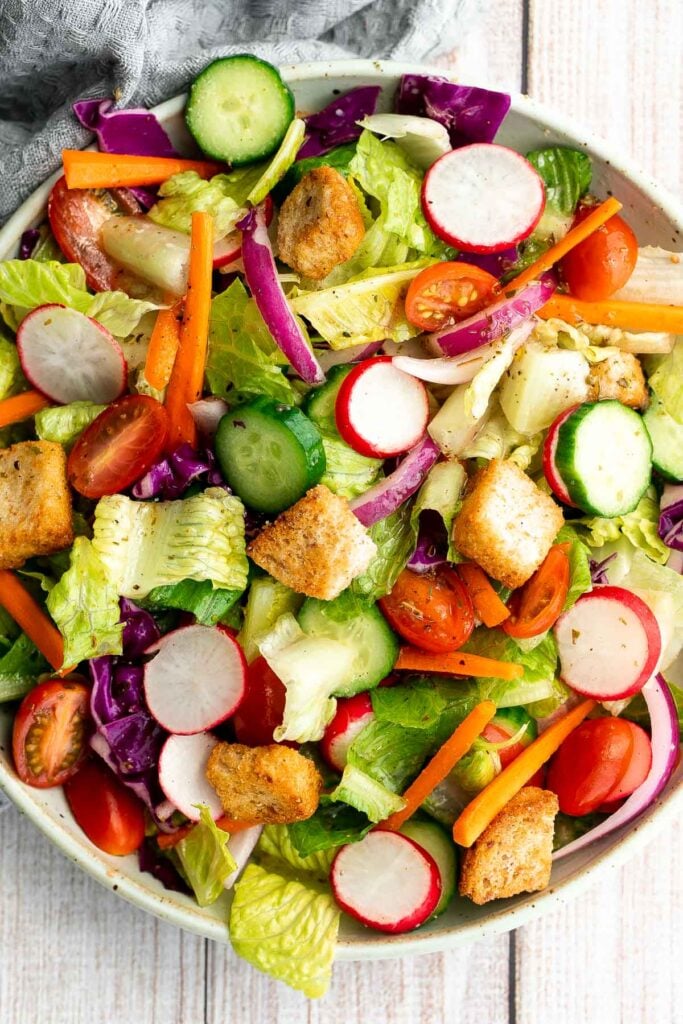 There's nothing better on a hot day than a cold and refreshing vegan soba noodle salad, tossed with fresh vegetables and a delicious saucy dressing.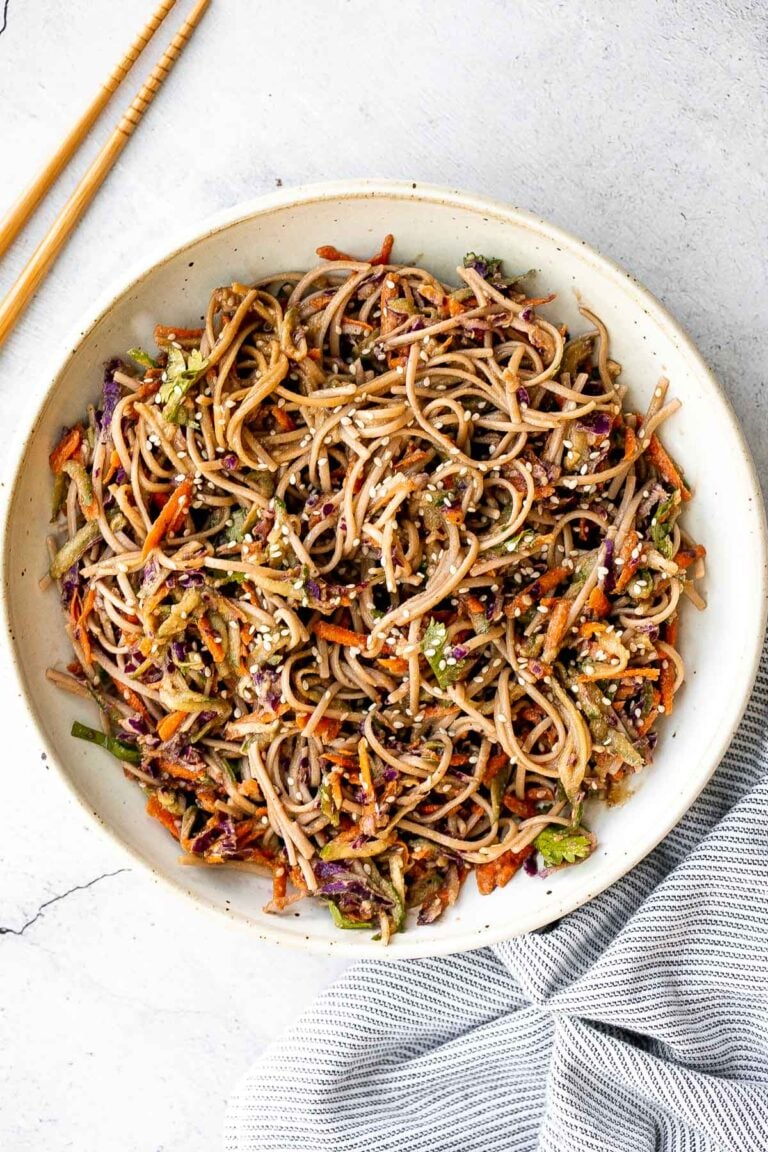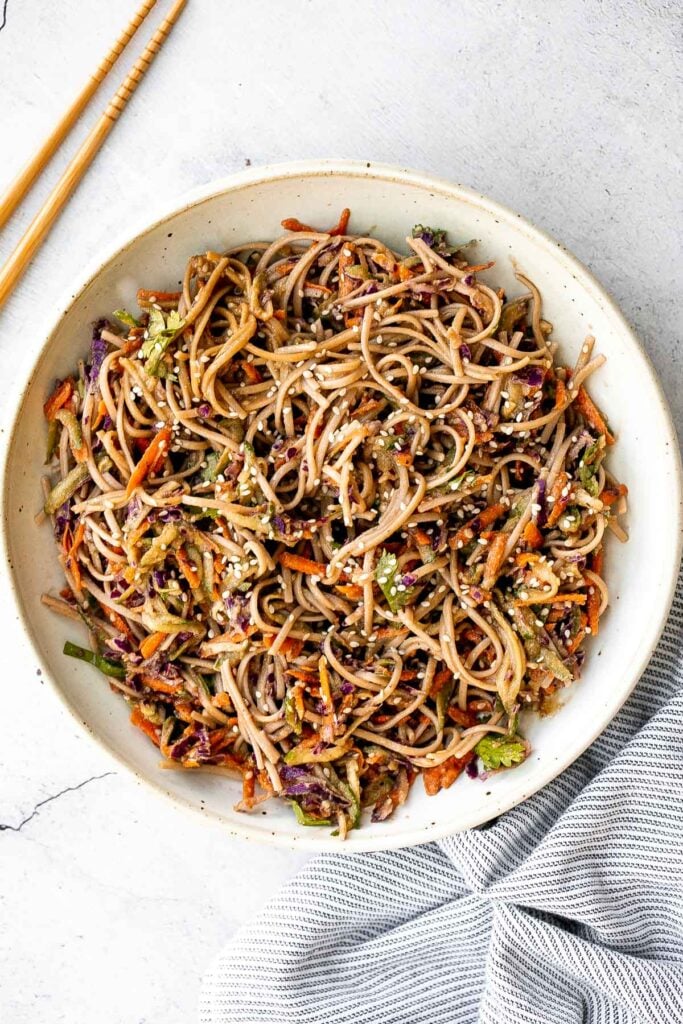 Classic macaroni salad is a creamy and delicious pasta salad that is easy to throw together. It's the perfect side to bring to a summer potluck or BBQ.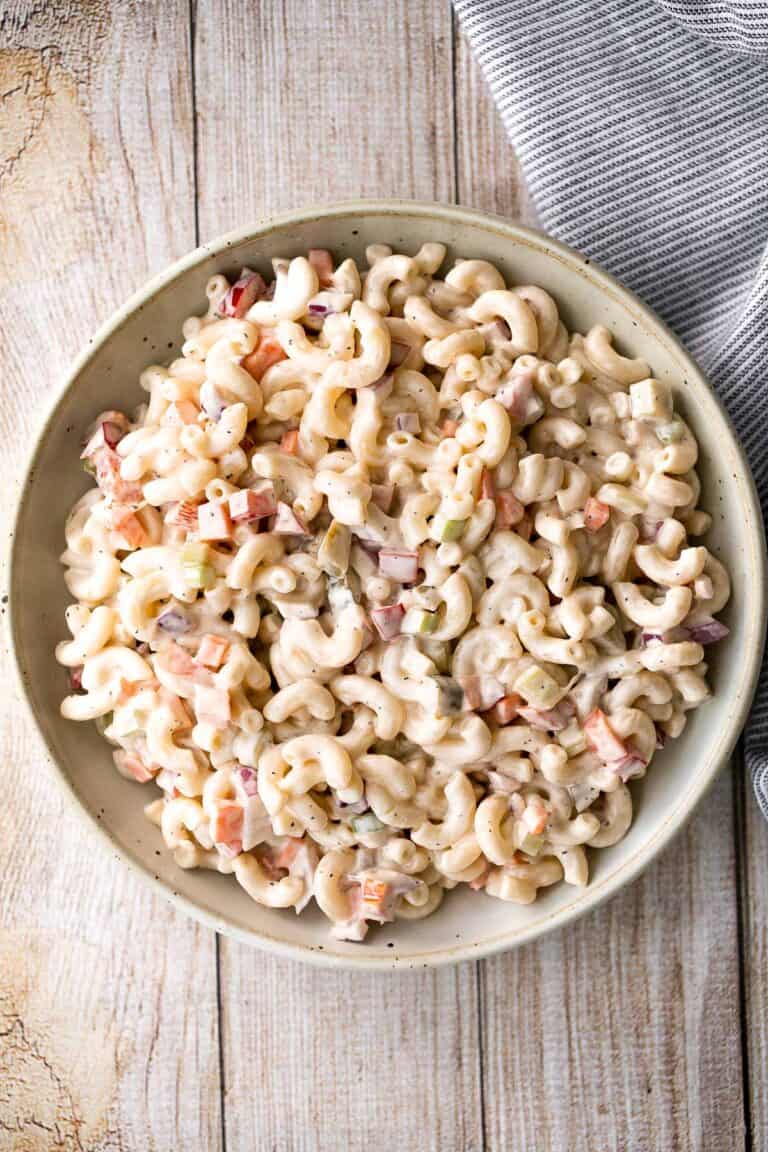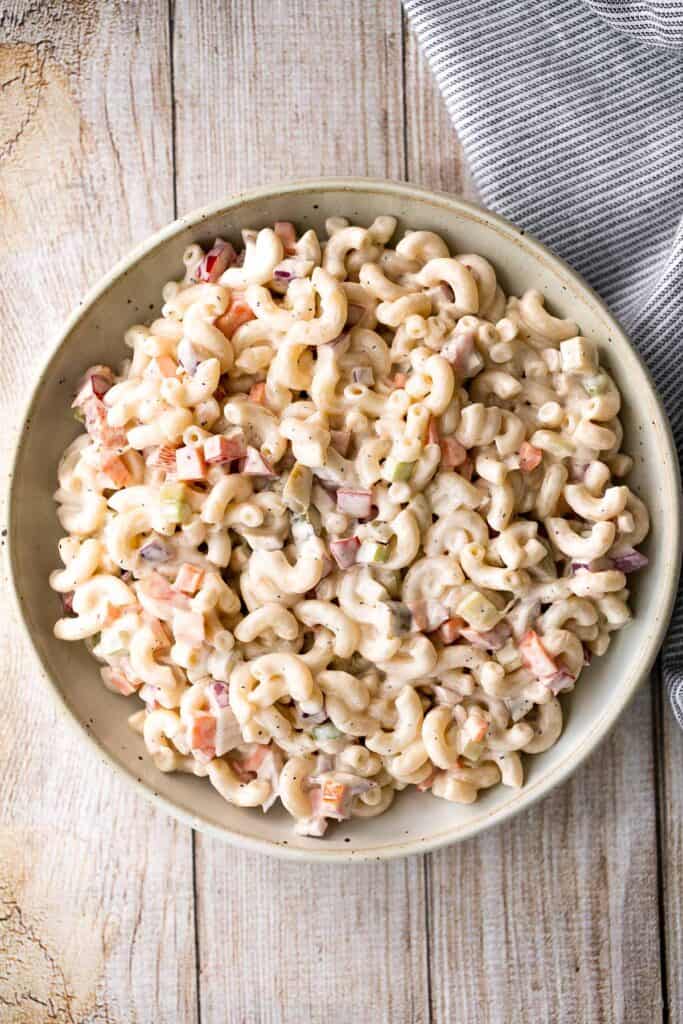 This Asian chopped salad is a delicious and colorful salad, loaded with refreshing crisp vegetables, plant-based protein, and a homemade creamy sesame dressing.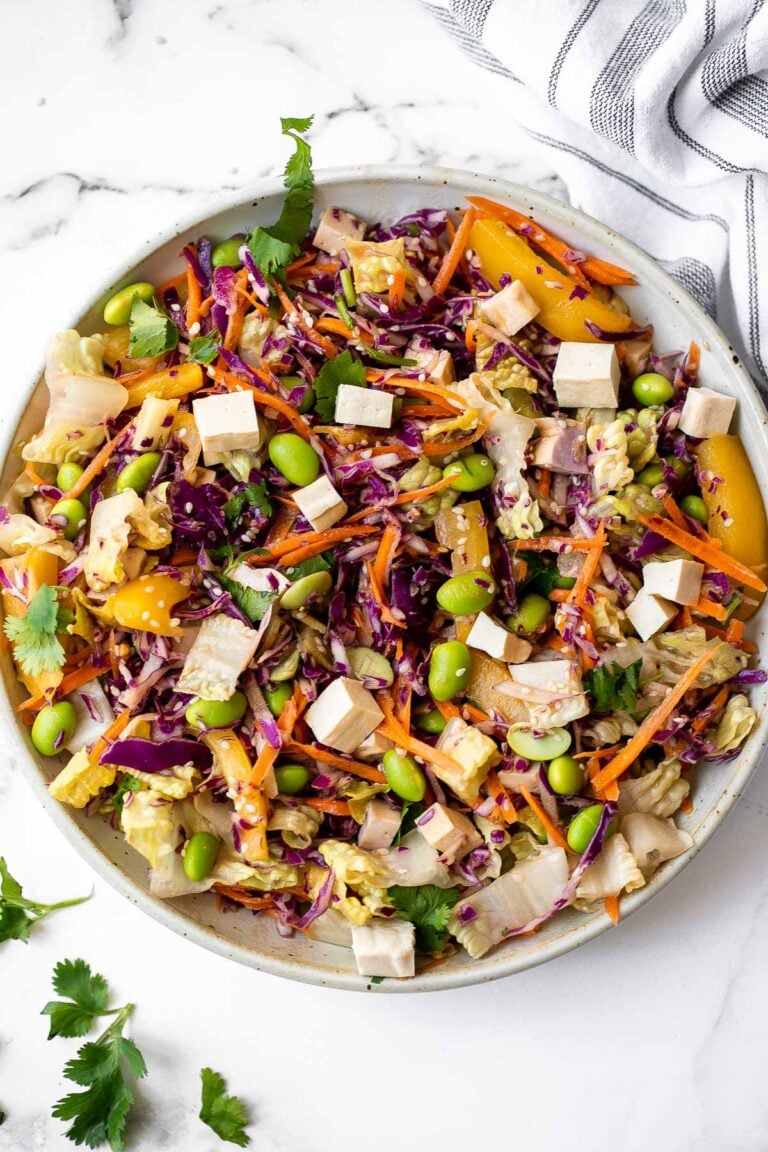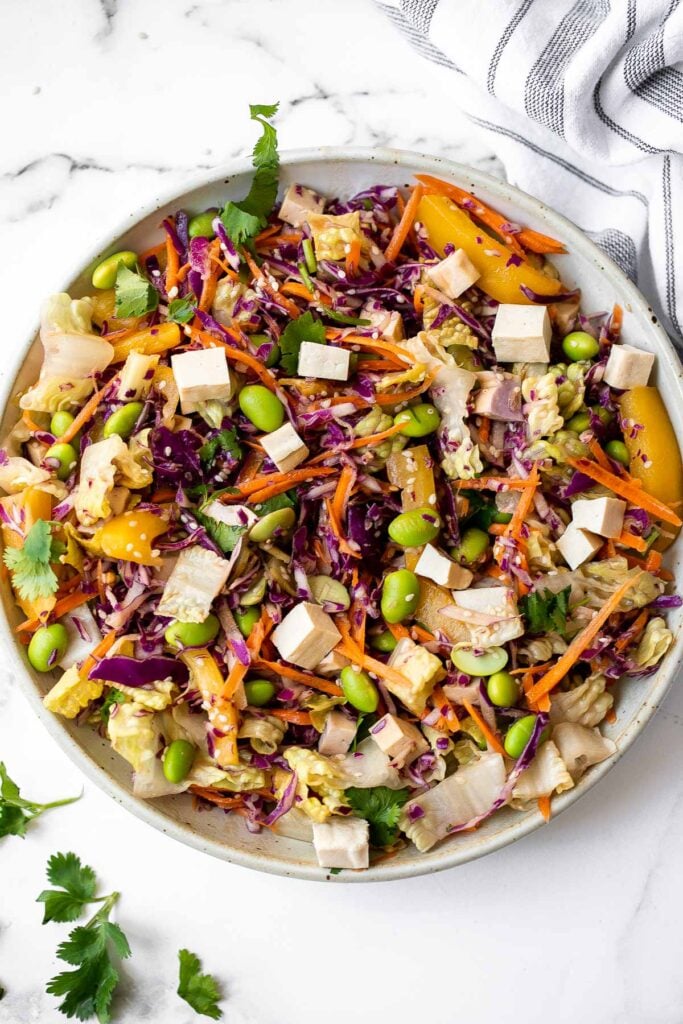 Nothing screams summer more than a crispy, crunchy, Asian cold noodle salad infused with a refreshing peanut, cilantro and lime dressing.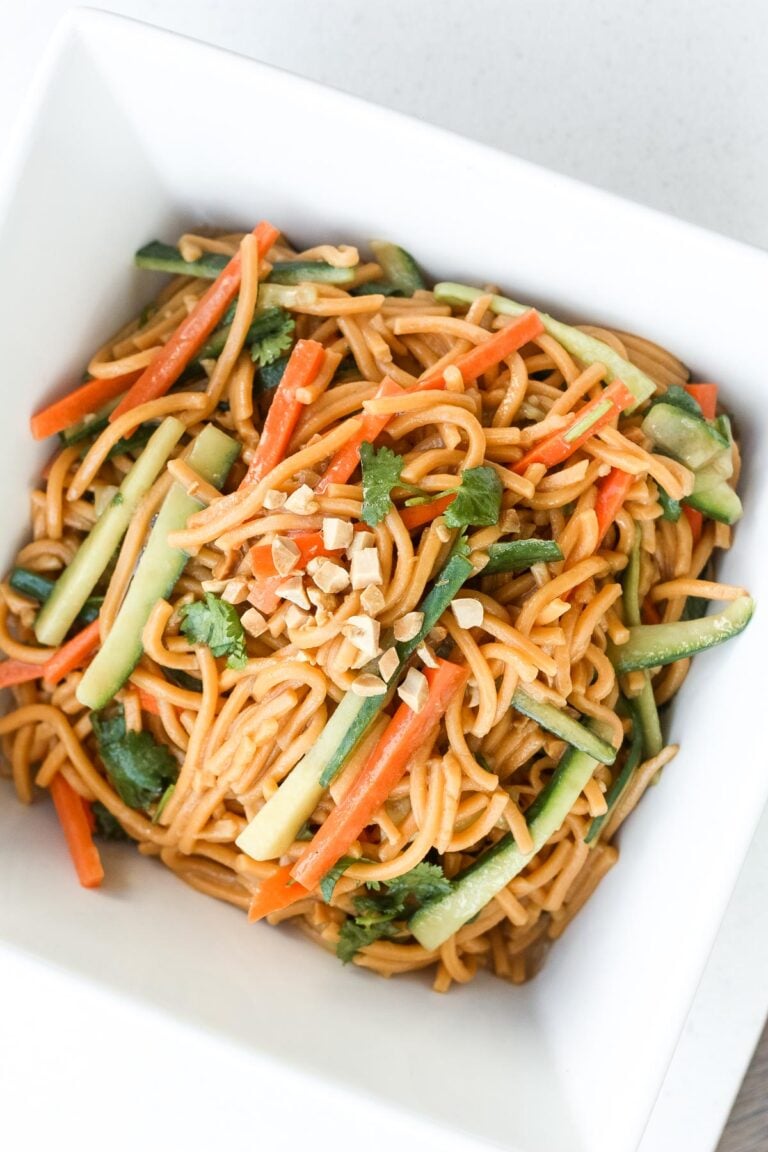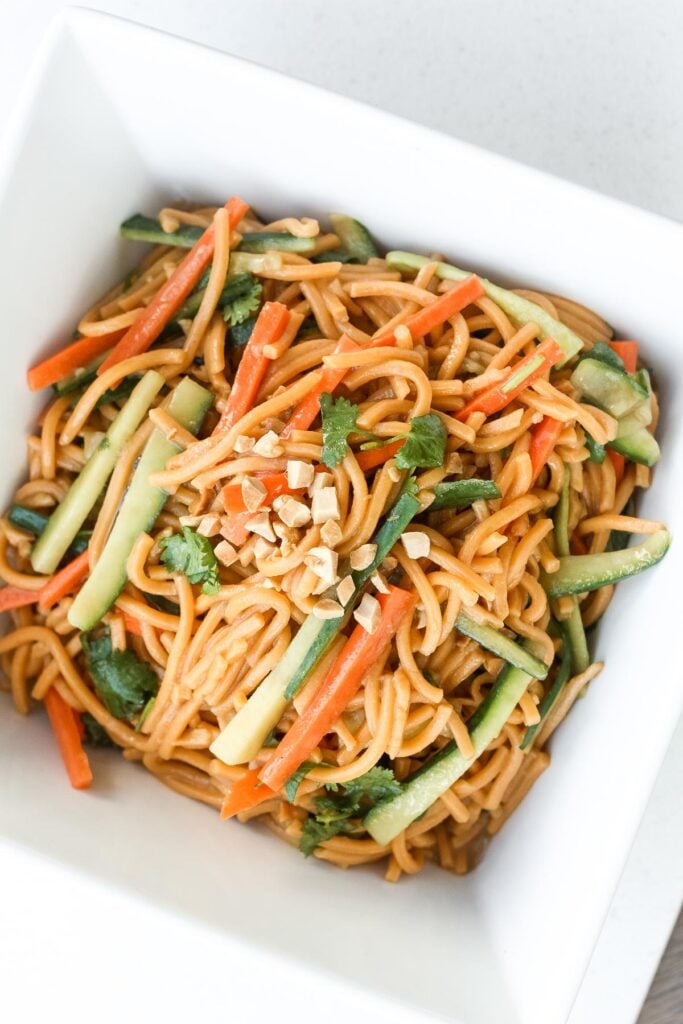 Chicken Garden Salad with Ranch Dressing
Chicken garden salad with ranch dressing is fresh, healthy, hearty, and colorful. It's a filling and wholesome lunch or dinner that is versatile too.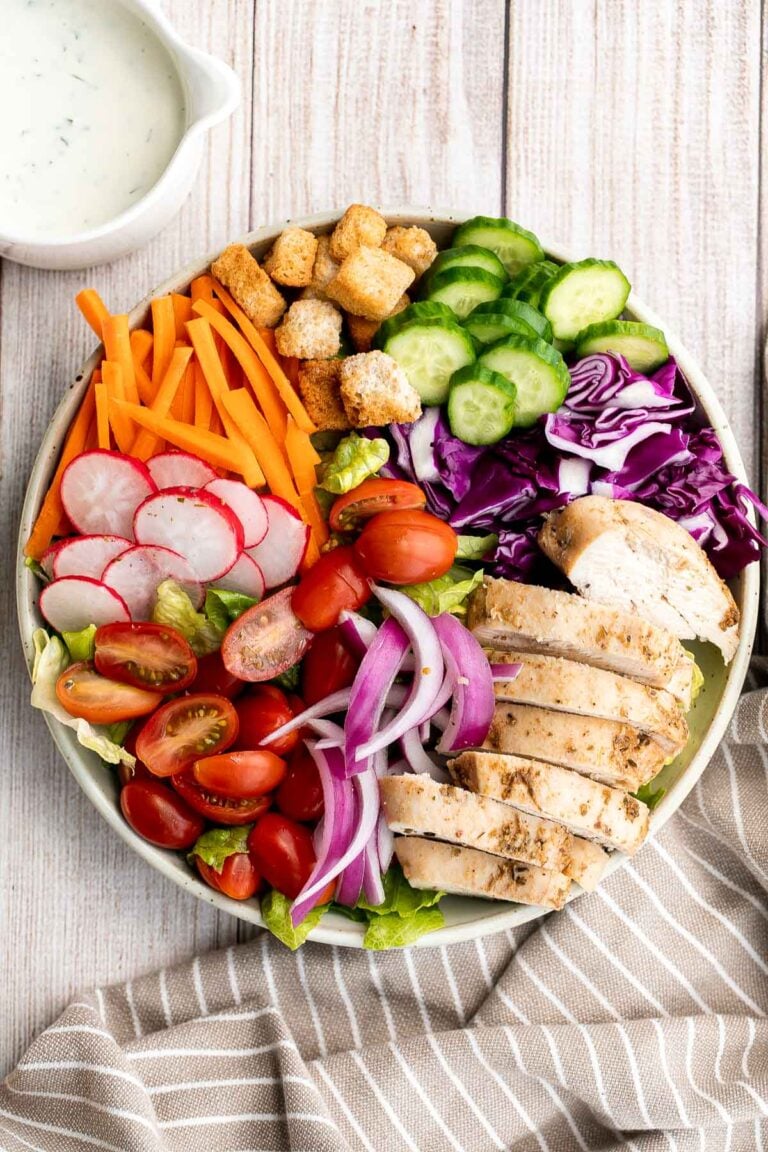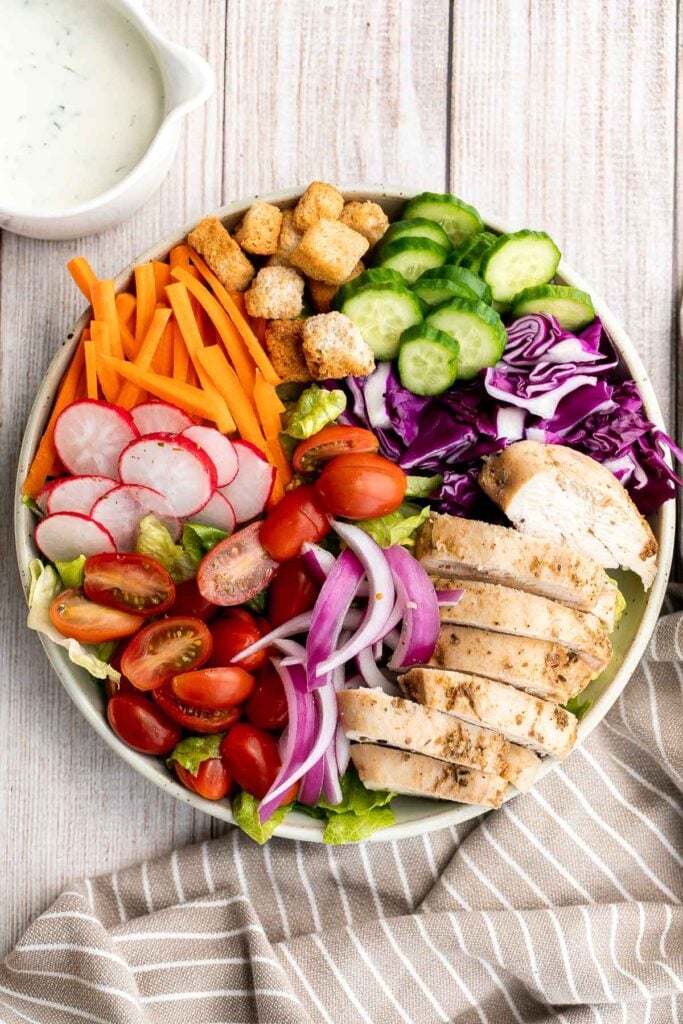 Best Carrot Soups
Roasted Carrot and Ginger Soup
Roasted carrot and ginger soup is rich, velvety, creamy, flavorful, and delicious. This healthy vegetarian soup is quick and easy to make in 30 minutes. Serve it with some toasted bread. One of my favorite carrot recipes.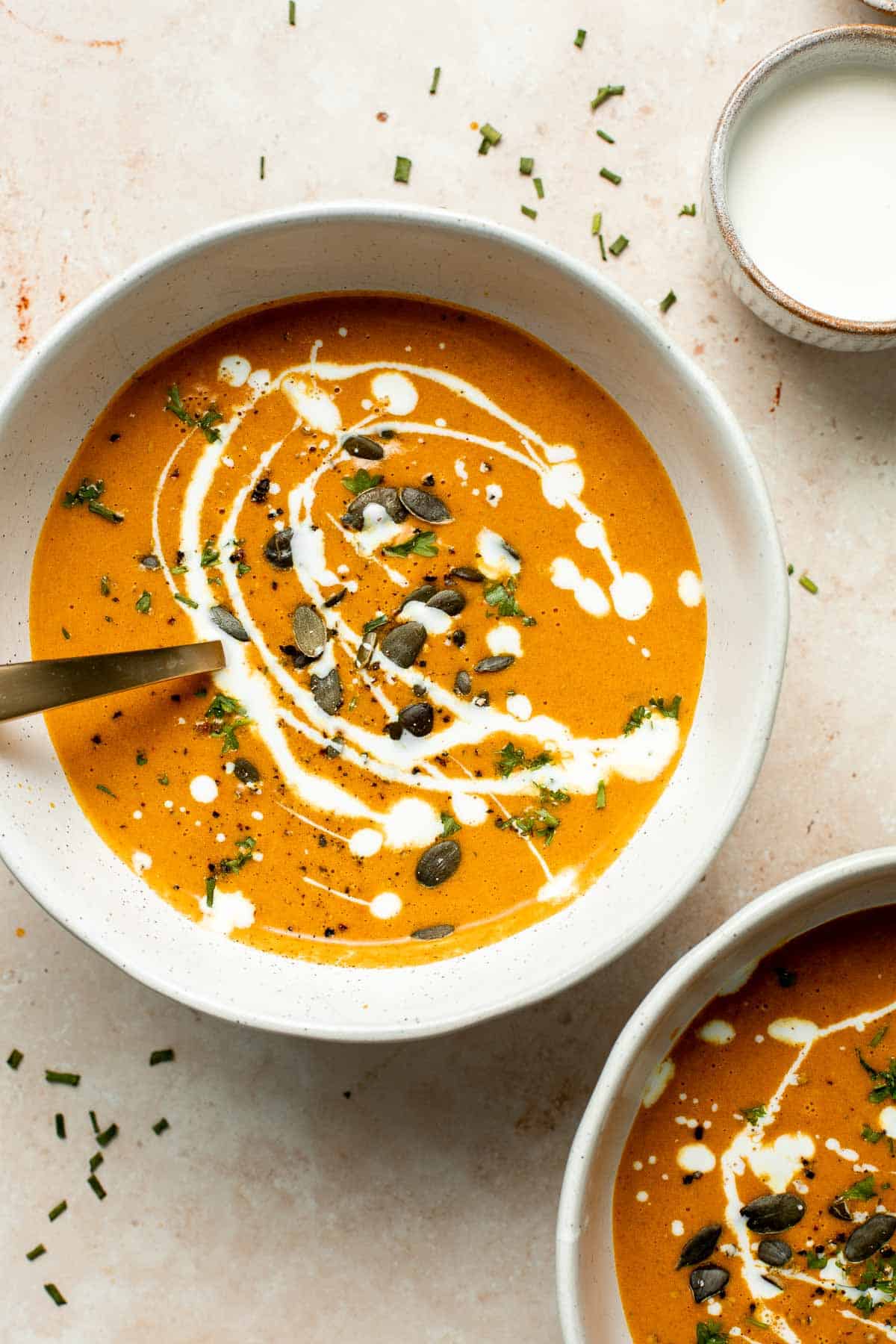 Carrot Pumpkin Soup is wholesome, nutritious, and delicious. It's quick and easy comfort food that's perfect to feed the family on lazy weeknights.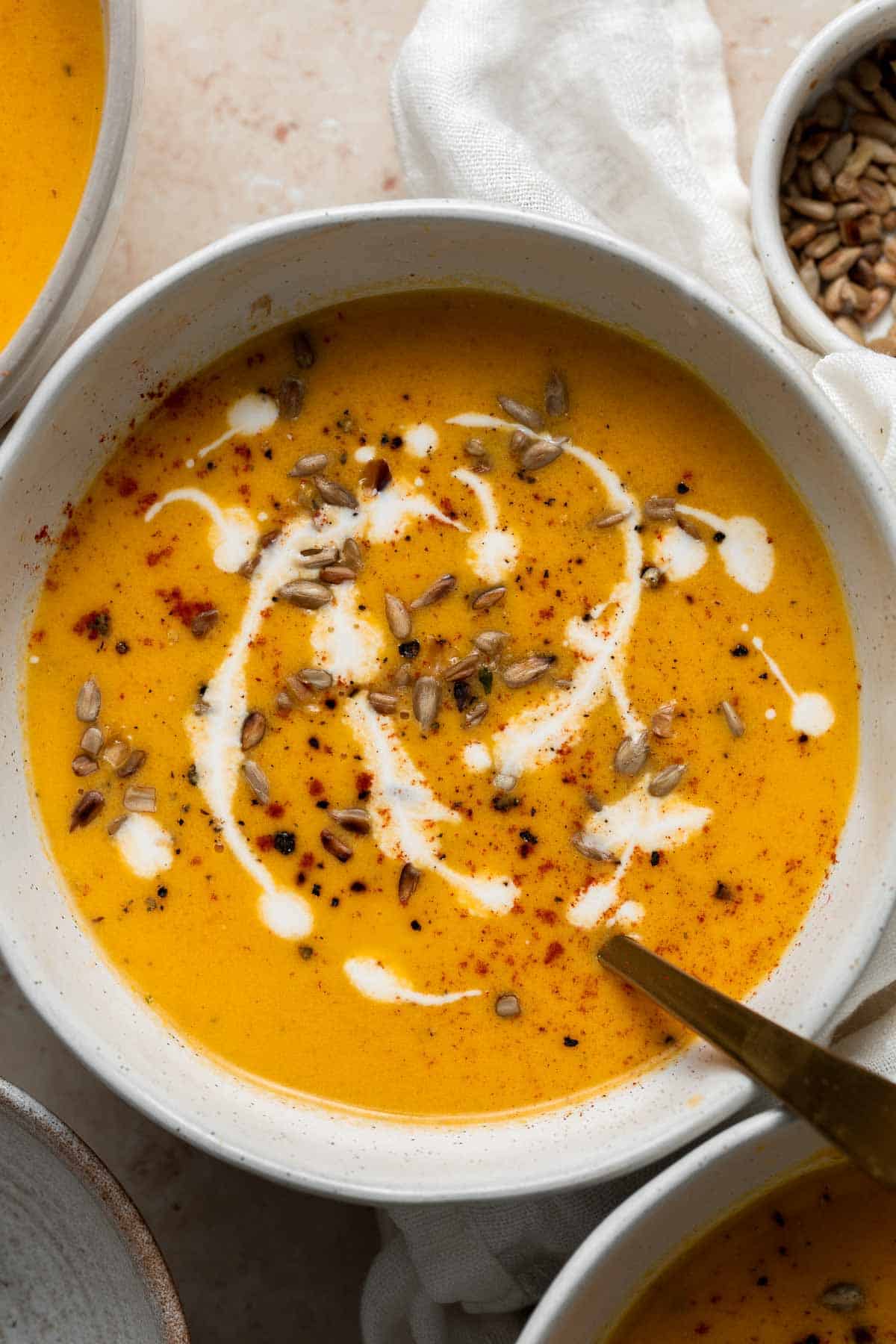 Creamy Chinese-Style Borscht Soup
Creamy and hearty Chinese-style borscht soup is loaded with carrots, potatoes, cabbage, and ham AND is both gluten-free and dairy-free. Serve it with some green onion dinner rolls or salted soft pretzels.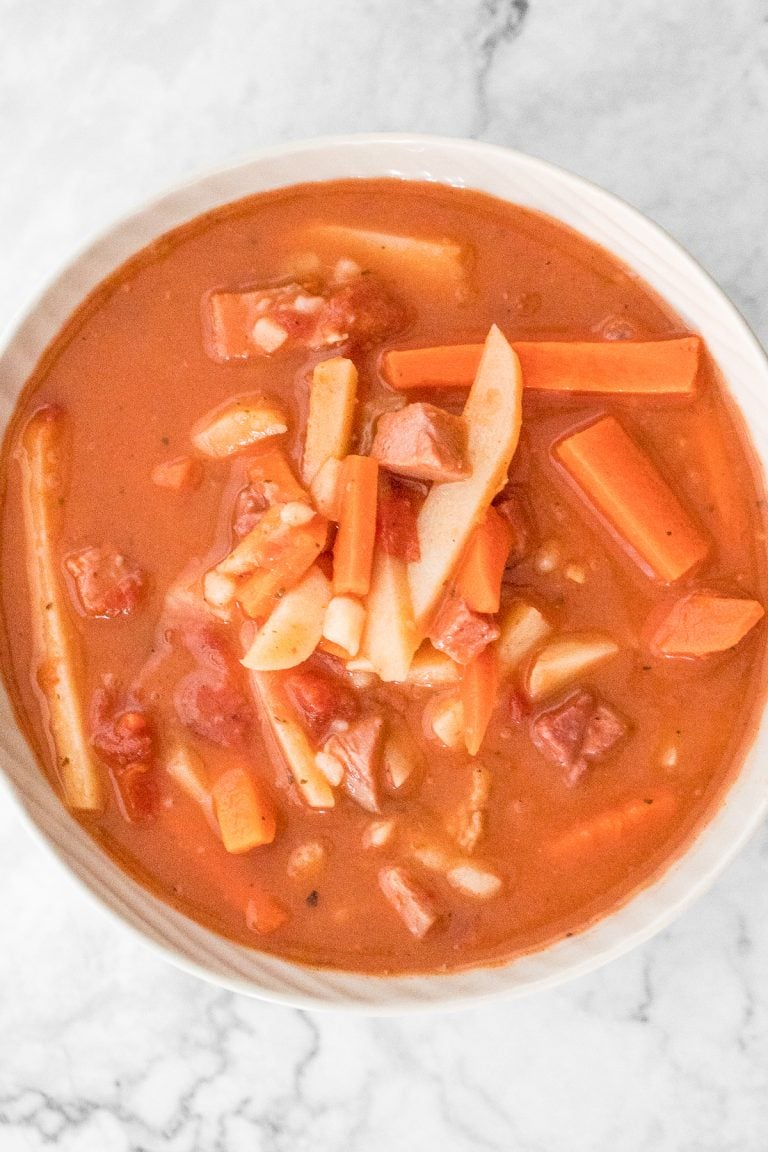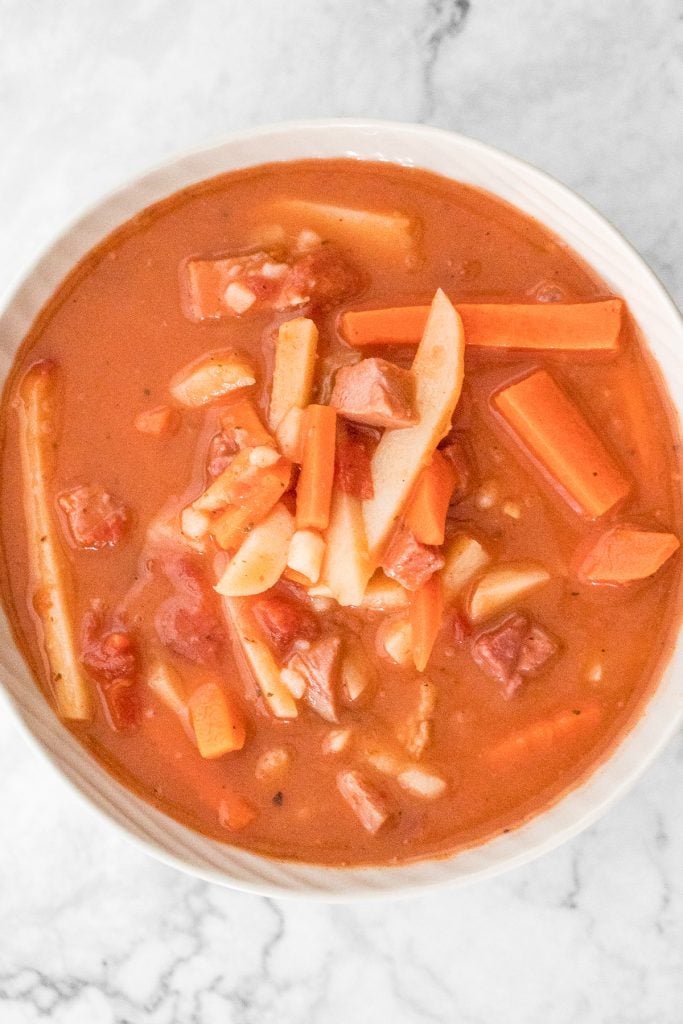 Creamy vegan ramen is delicious, flavorful, and healthy comfort food, packed with nutrients that will give you an immunity boost. Ready in just 30 minutes!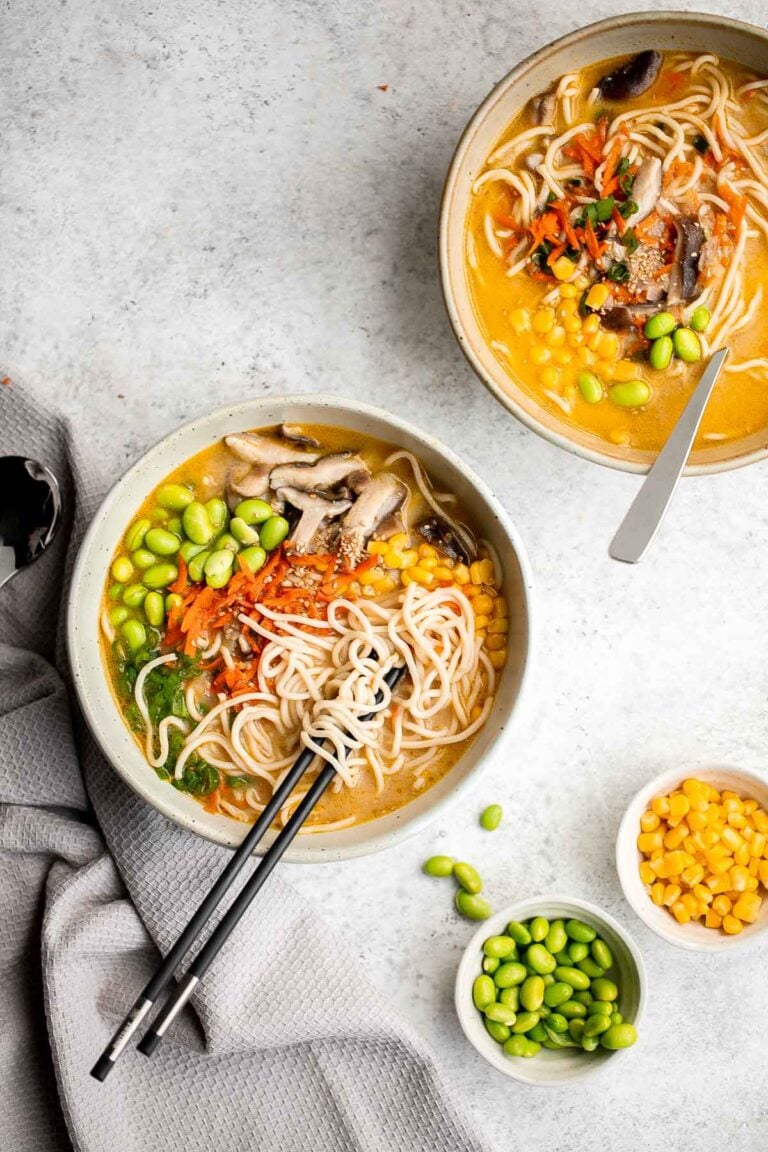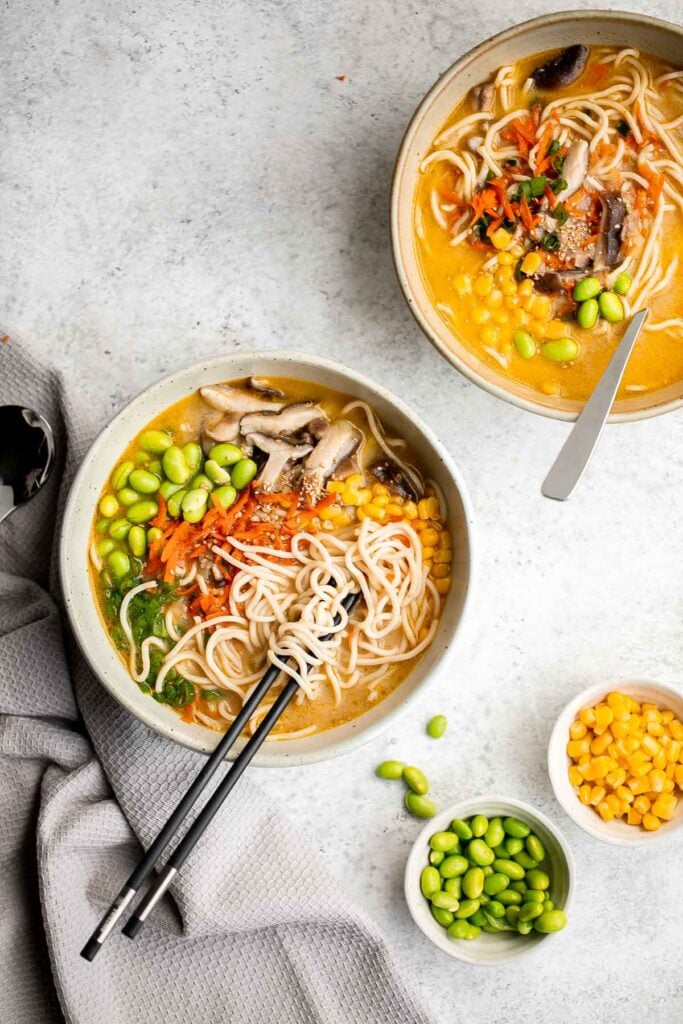 Hearty chicken tortilla soup is a delicious, wholesome and filling soup that you can make in about 30 minutes, packed with classic Mexican flavours.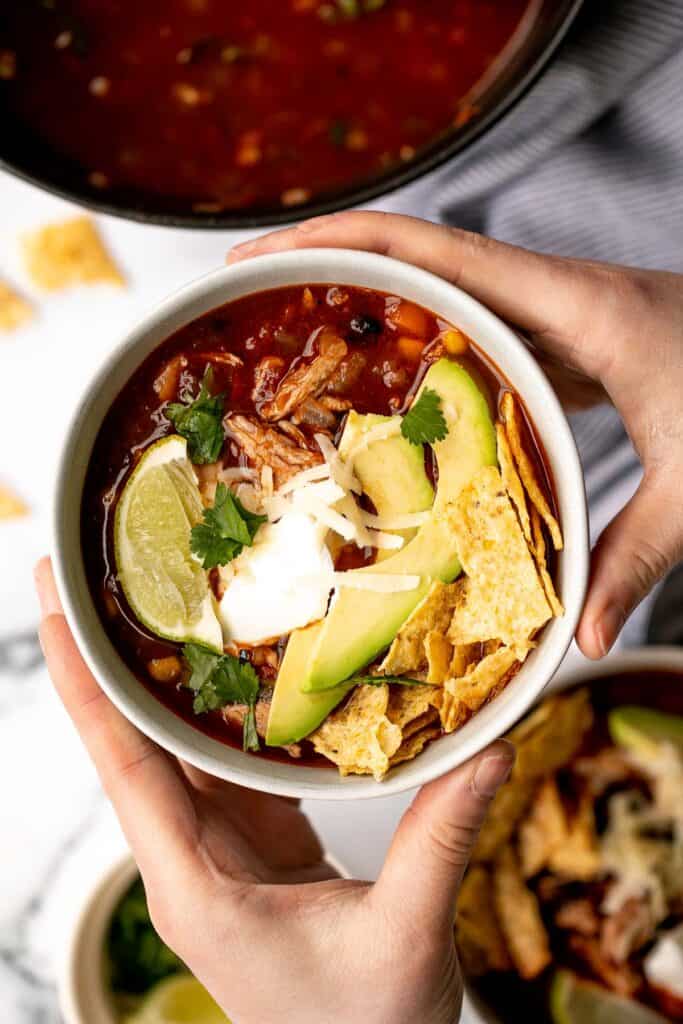 Homemade chicken noodle soup is classic, comforting, simple, quick, and easy to make at home. Plus, you can use leftover rotisserie chicken to save time.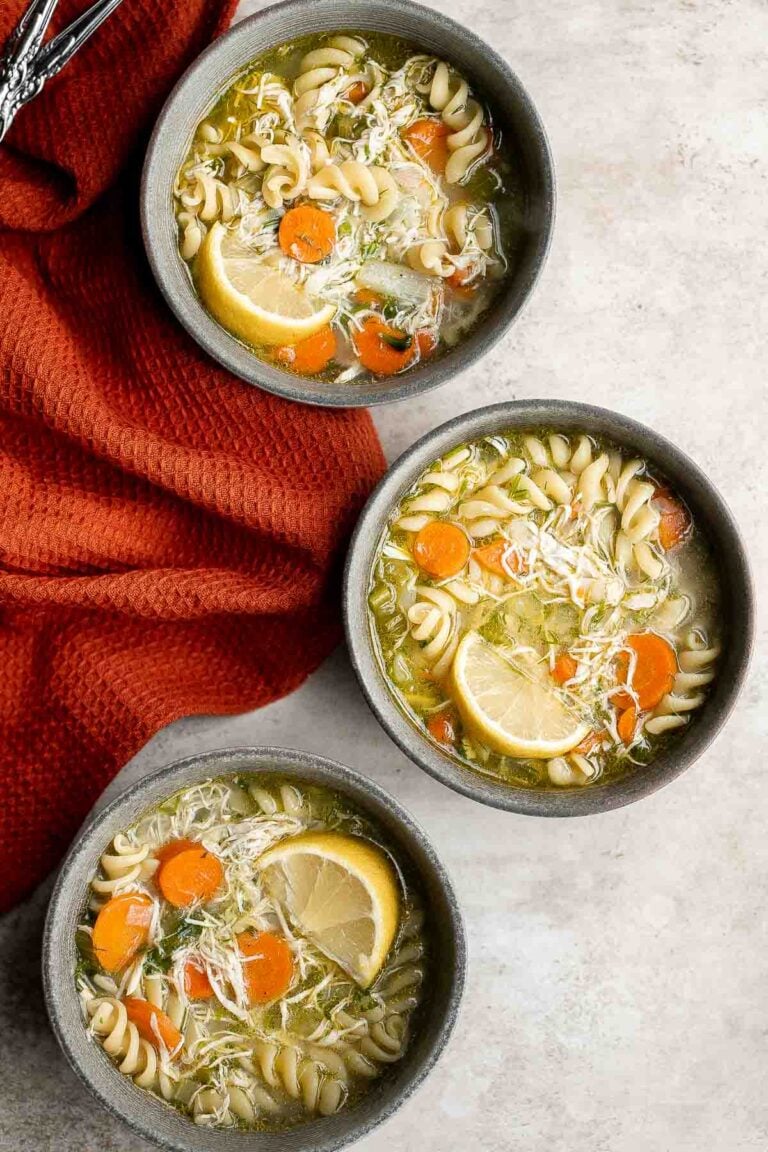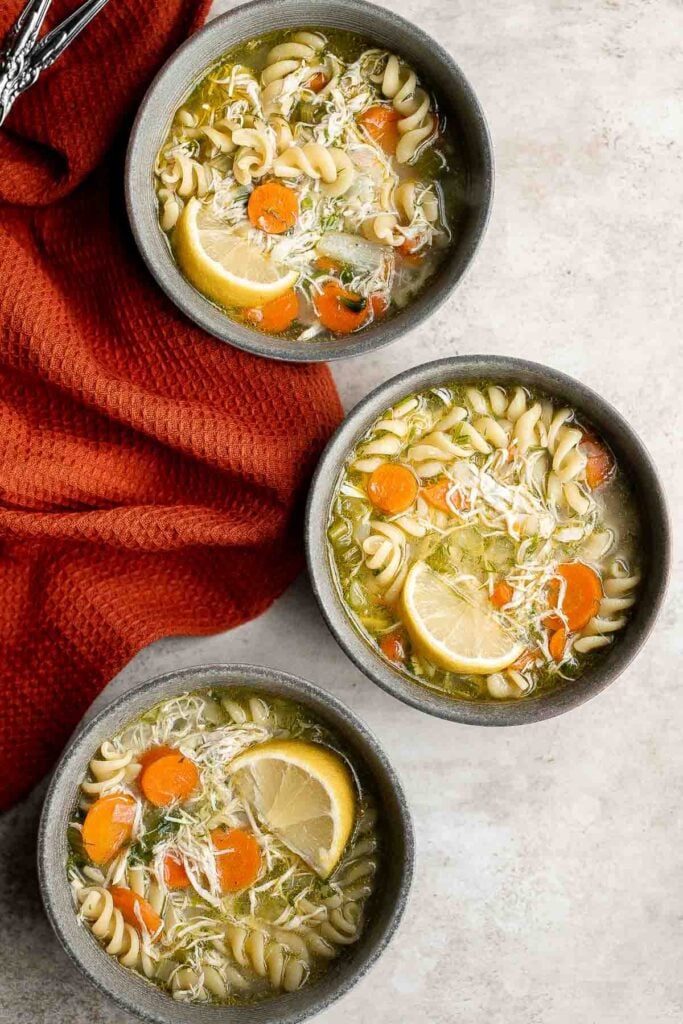 This delicious and easy roasted butternut squash soup brings all the taste of the holidays in one spoon. Rosemary, sage and thyme, need I say more?
Vegetarian Mushroom Barley Soup
Wholesome hearty vegetarian mushroom barley soup is healthy, filling, and so delicious. This one pot meal is easy to make with just 10 minutes of prep.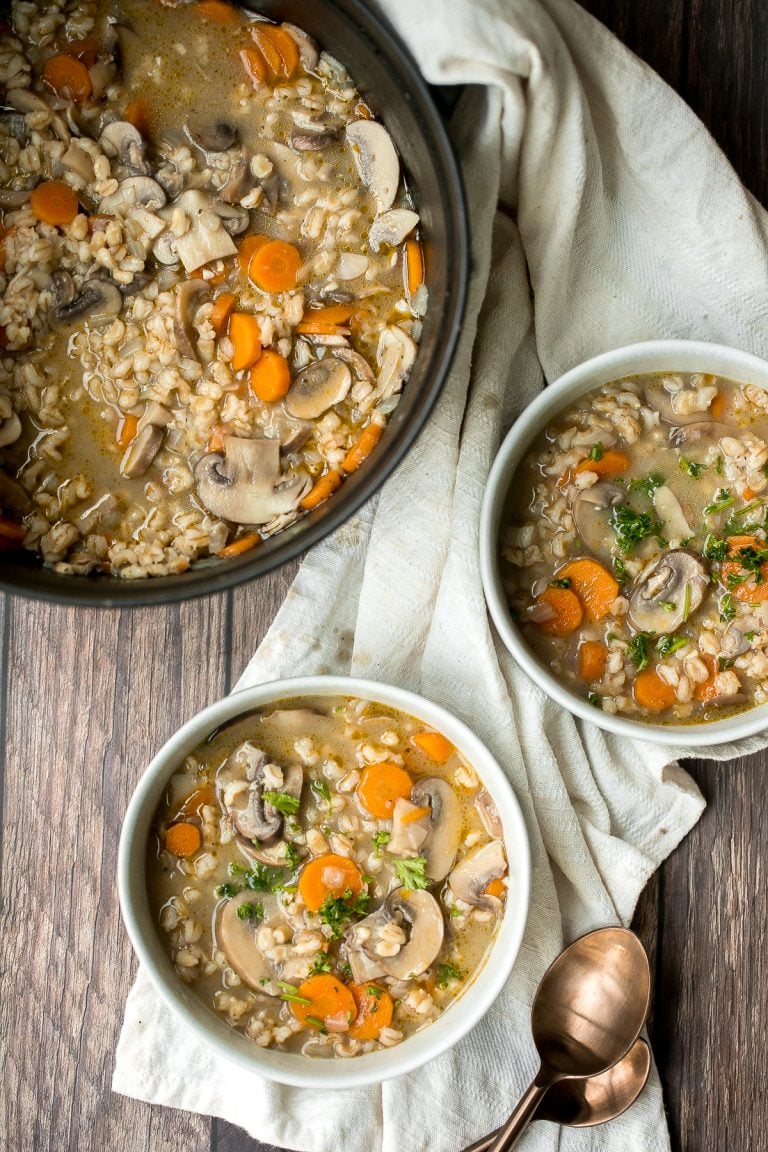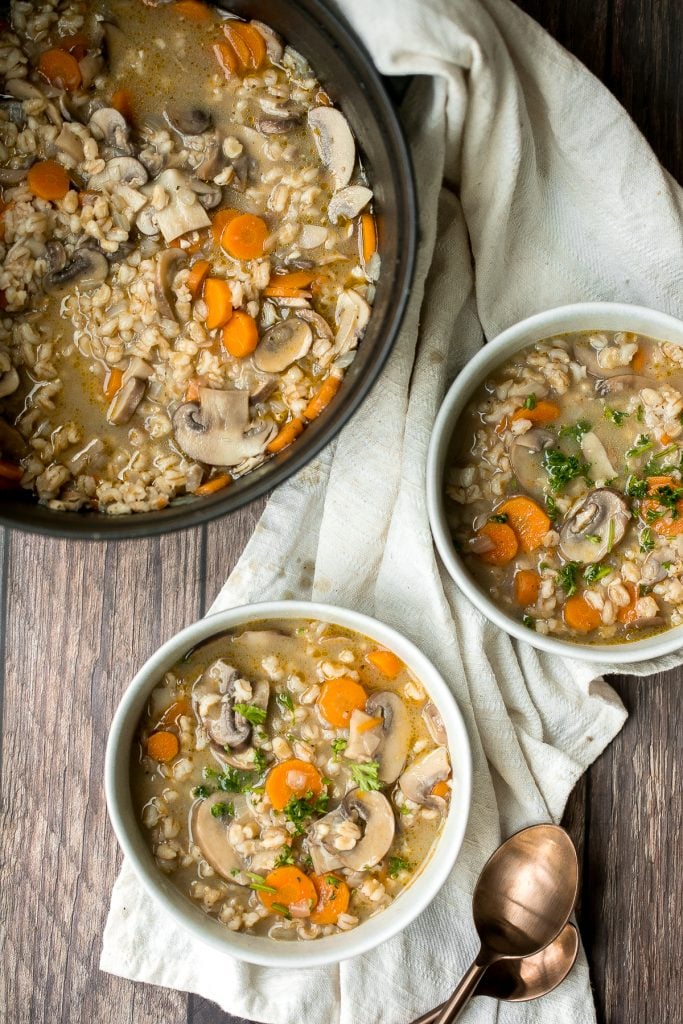 Chicken and rice soup is delicious, warm, cozy, and comforting feel-good meal that can warm you up on a chilly day. Easy to make in one pot.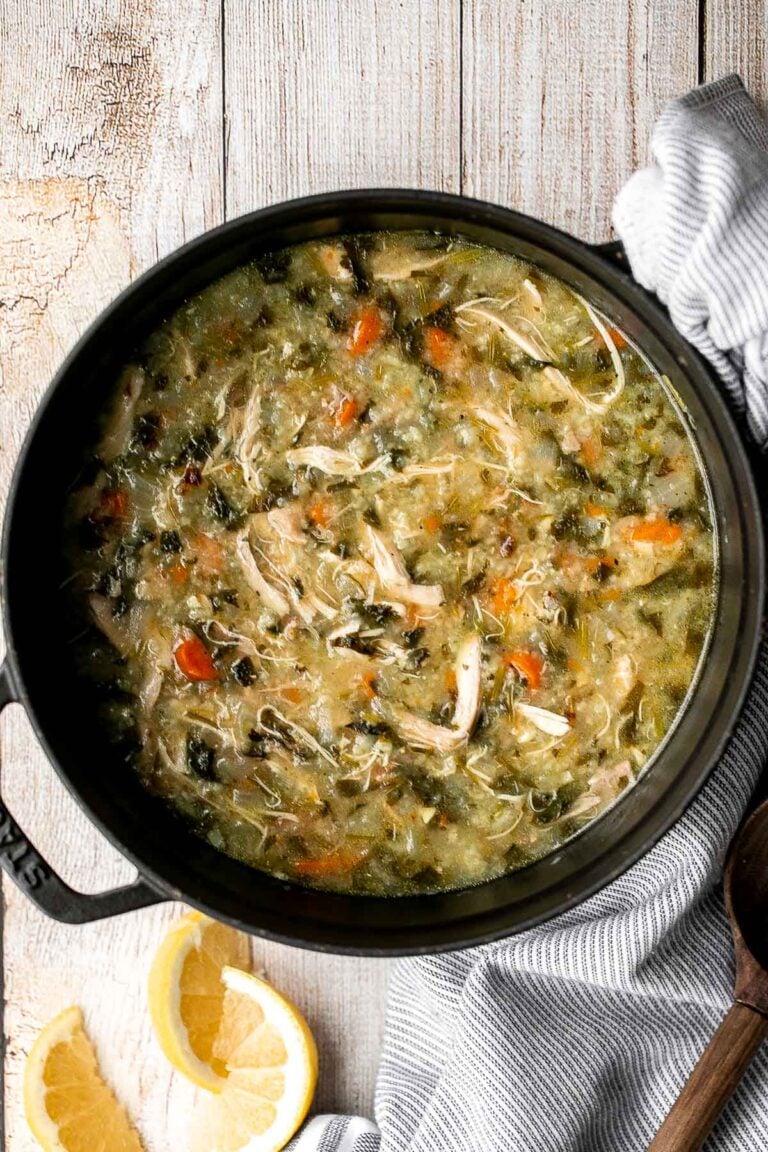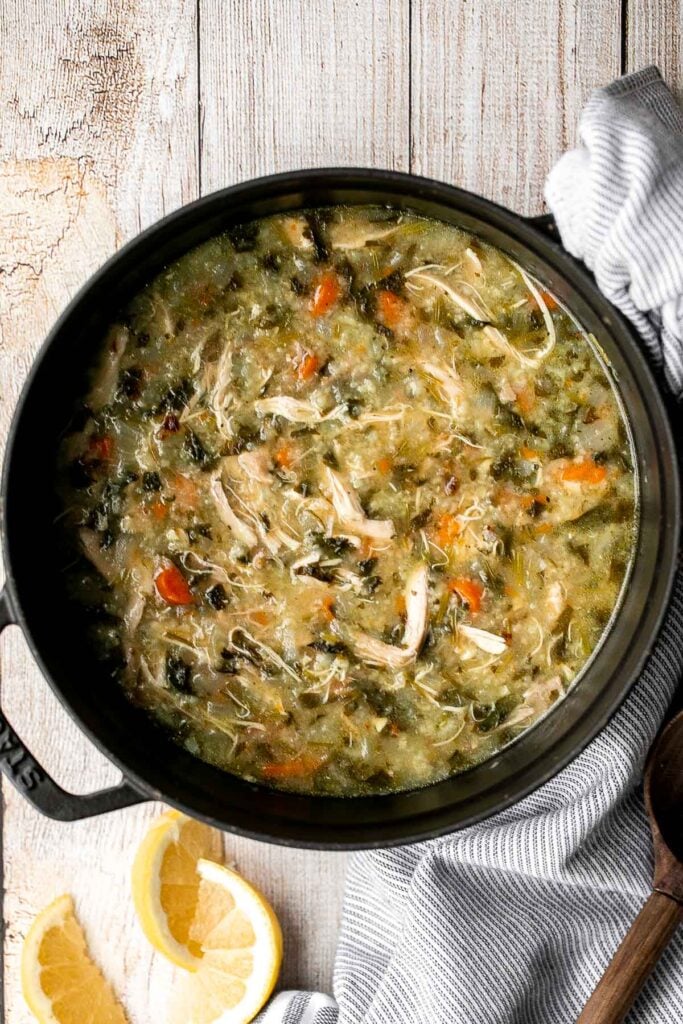 Minestrone soup is a hearty, healthy, nourishing, and delicious classic Italian soup, packed with vegetables and pasta simmered in a rich tomato broth.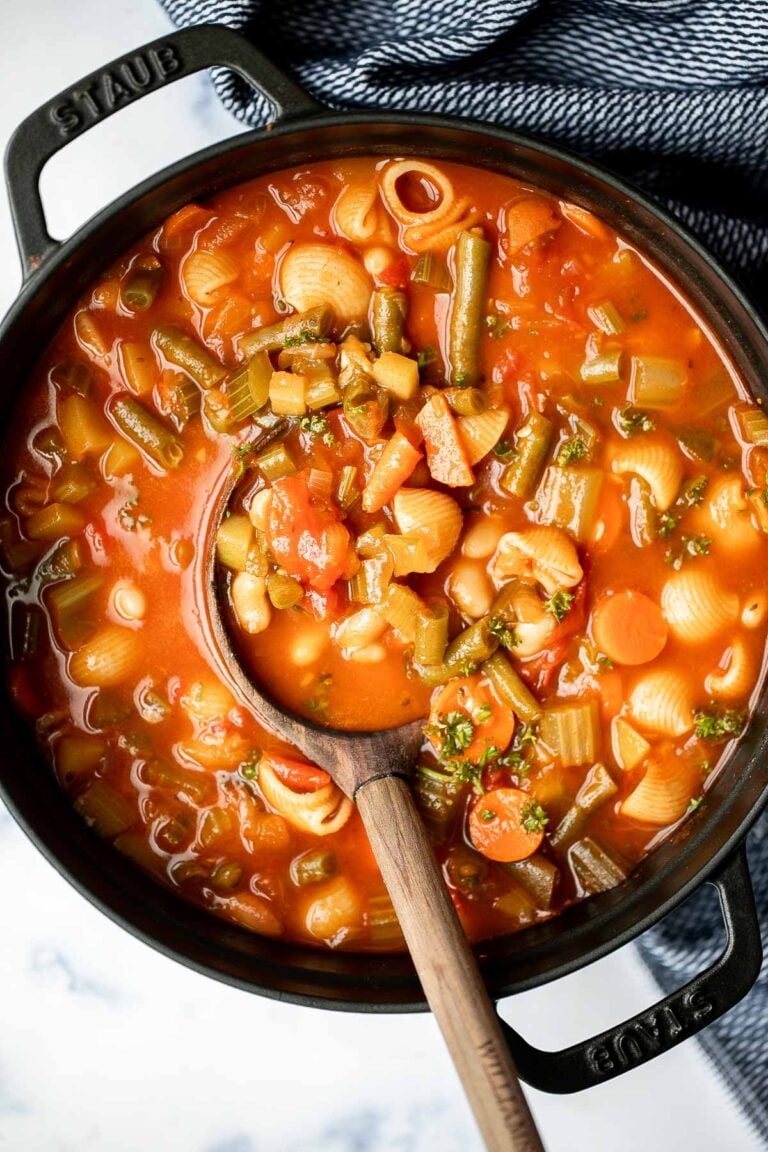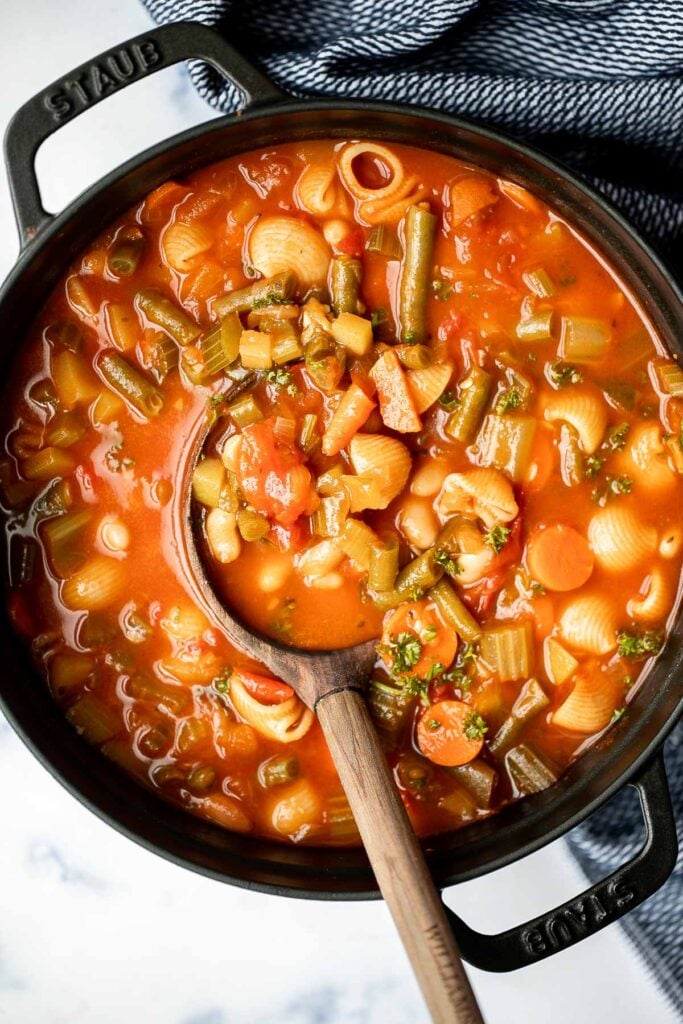 Smooth, hearty and light, one pot lemon chicken orzo soup is pure comfort in a bowl. This family favourite is like chicken noodle soup with a major upgrade. Serve it with some crispy sourdough discard crackers with sesame seeds.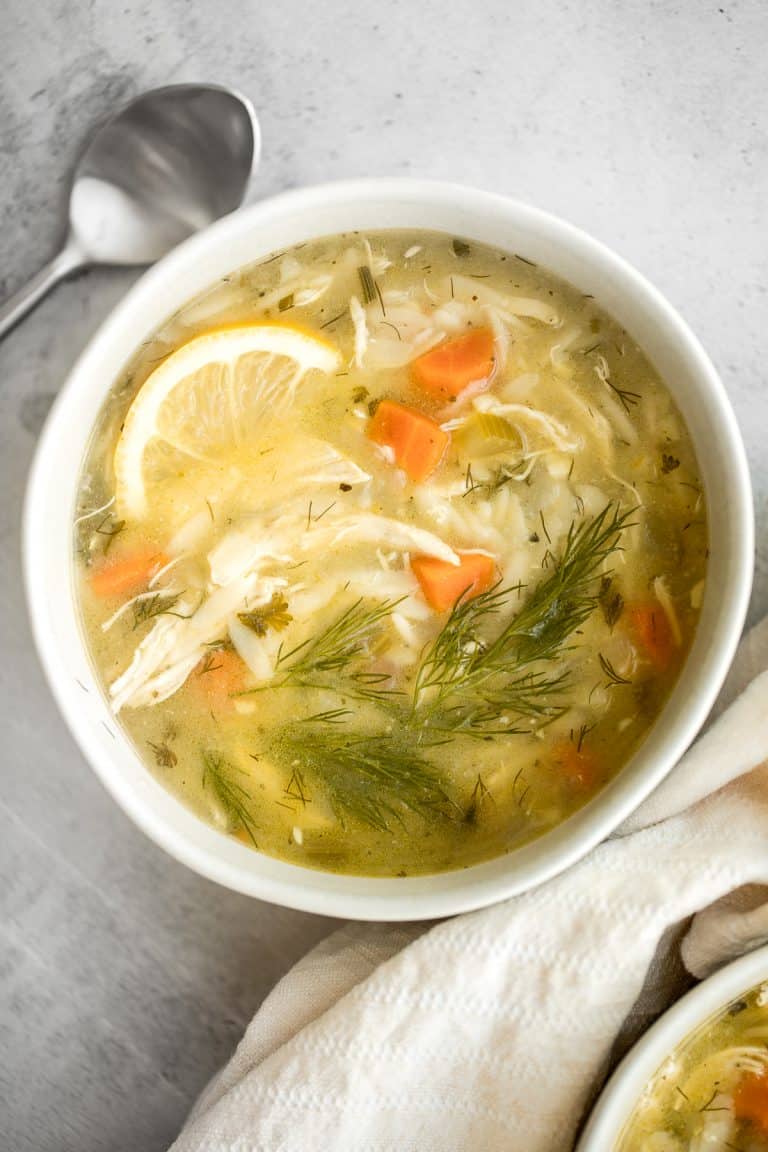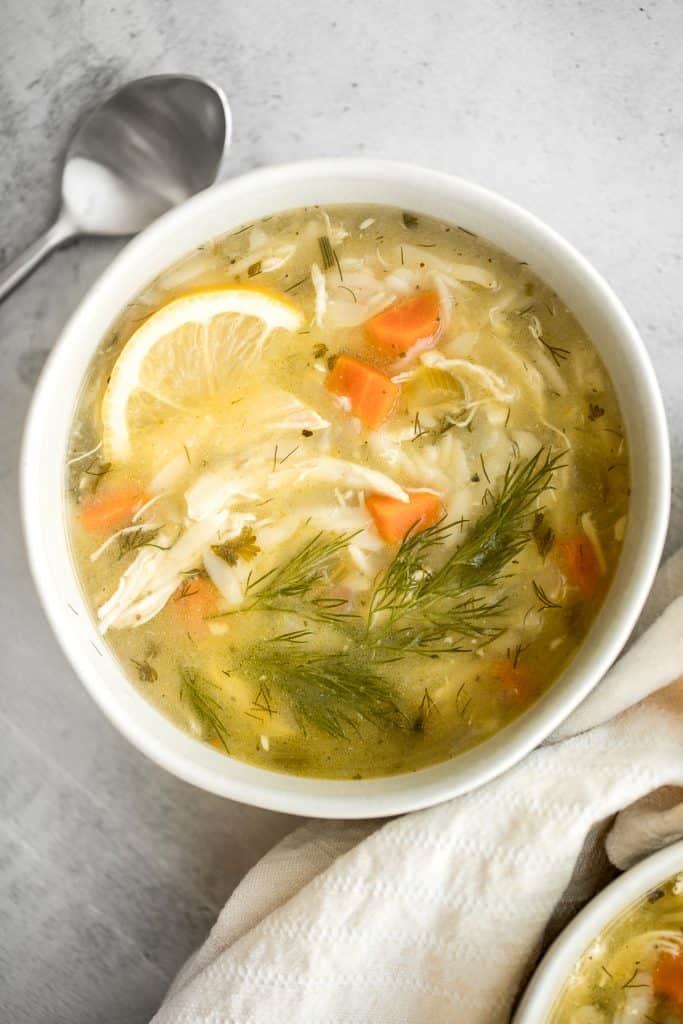 Creamy beef wild rice soup is savory, flavorful, and delicious, packed with vegetables and beef flank steak (or leftover roast beef!), and freezes well.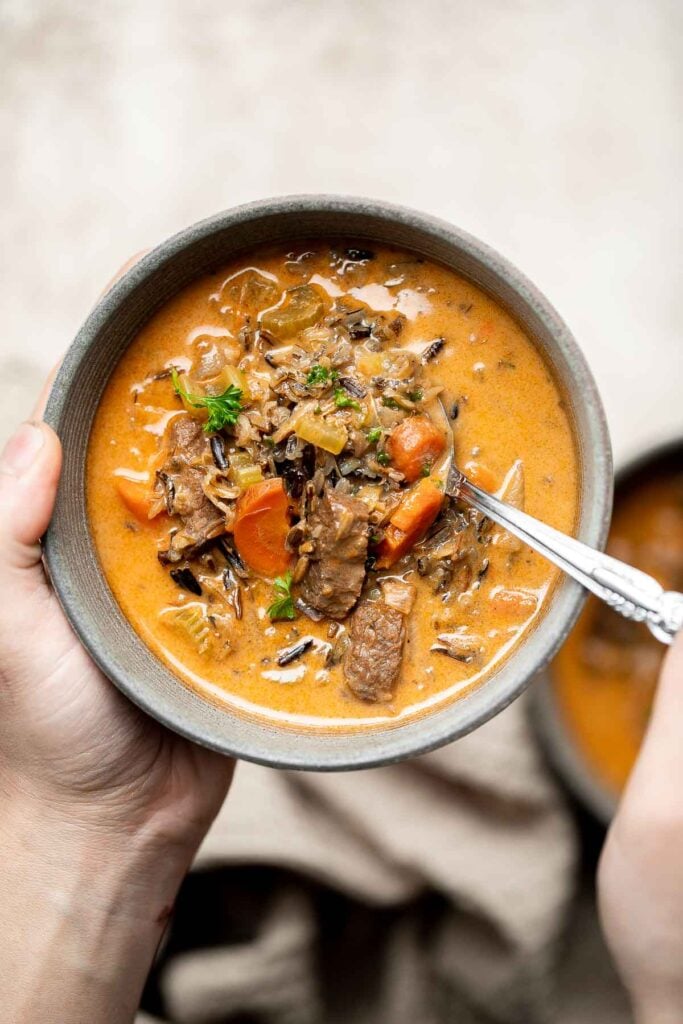 Indian-inspired, vegan, creamy coconut curry lentil soup is an easy and simple 30-minute pantry meal that is packed with spices for maximum flavour. Serve it as a soup or as a curry over some coconut rice.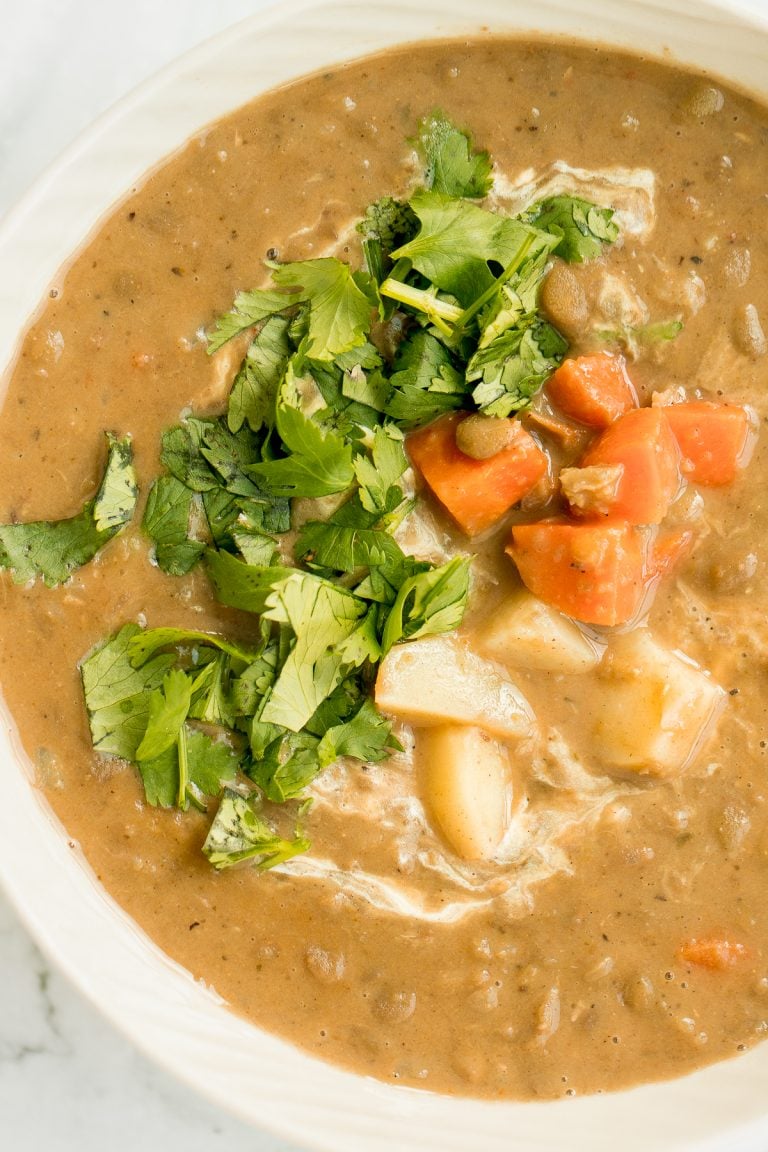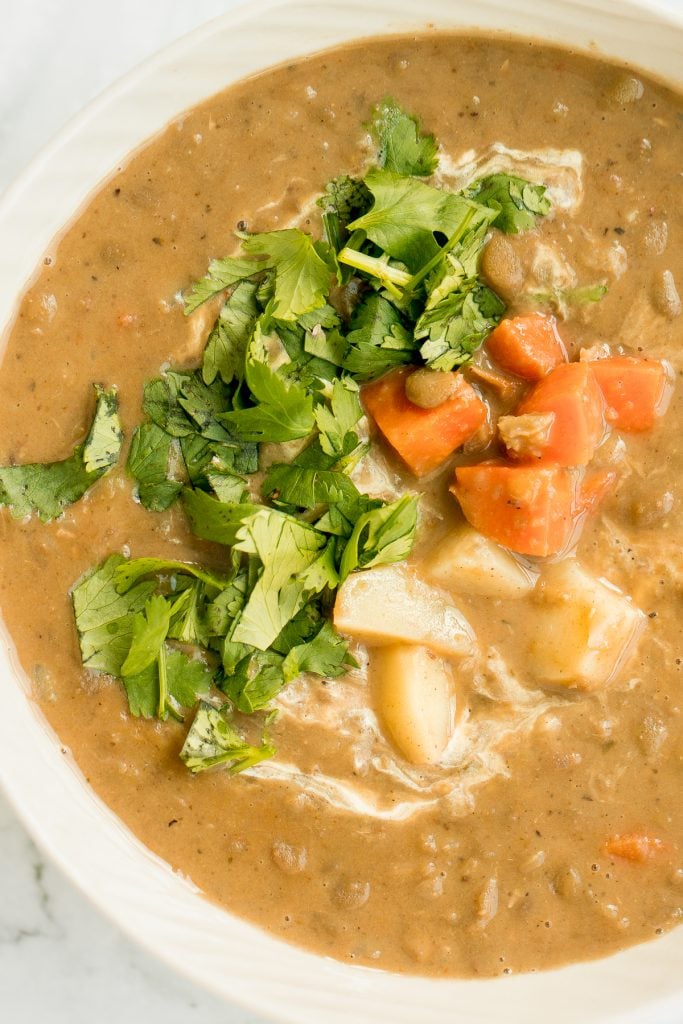 Dinner Recipes with Carrots
Instant pot beef curry with potatoes and carrots is delicious, hearty, comforting, and flavorful. It's made quick and easy in the pressure cooker.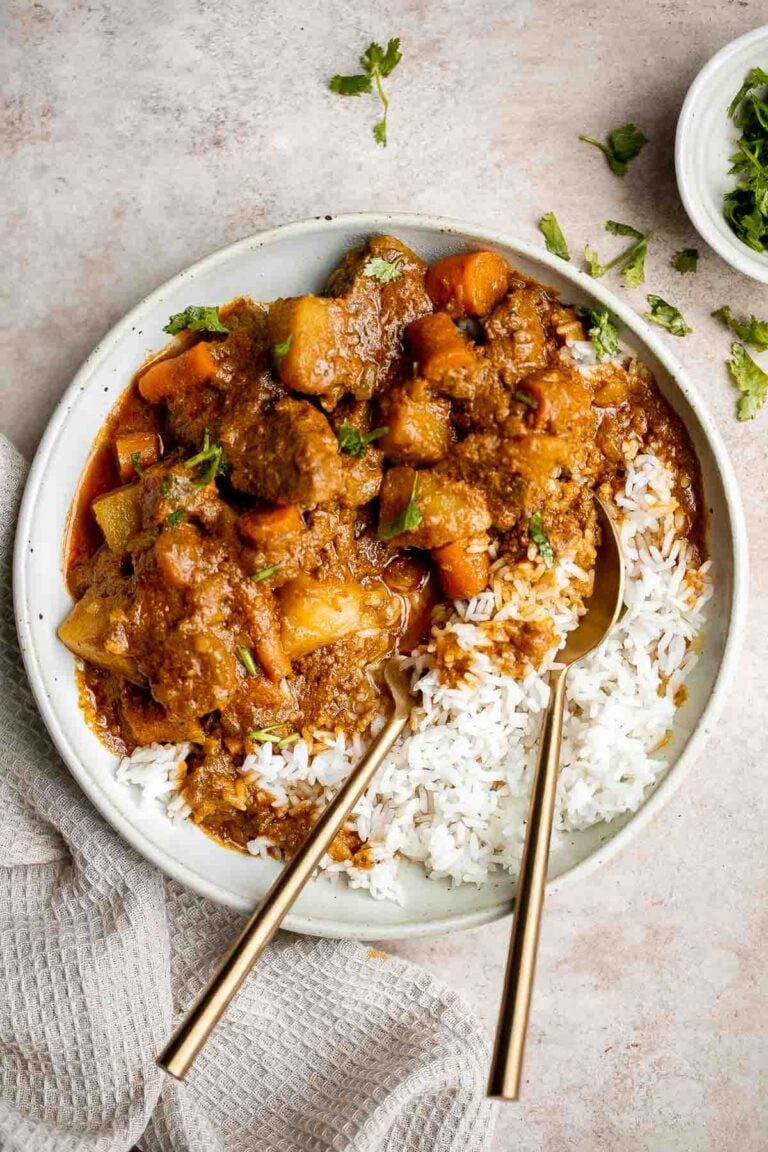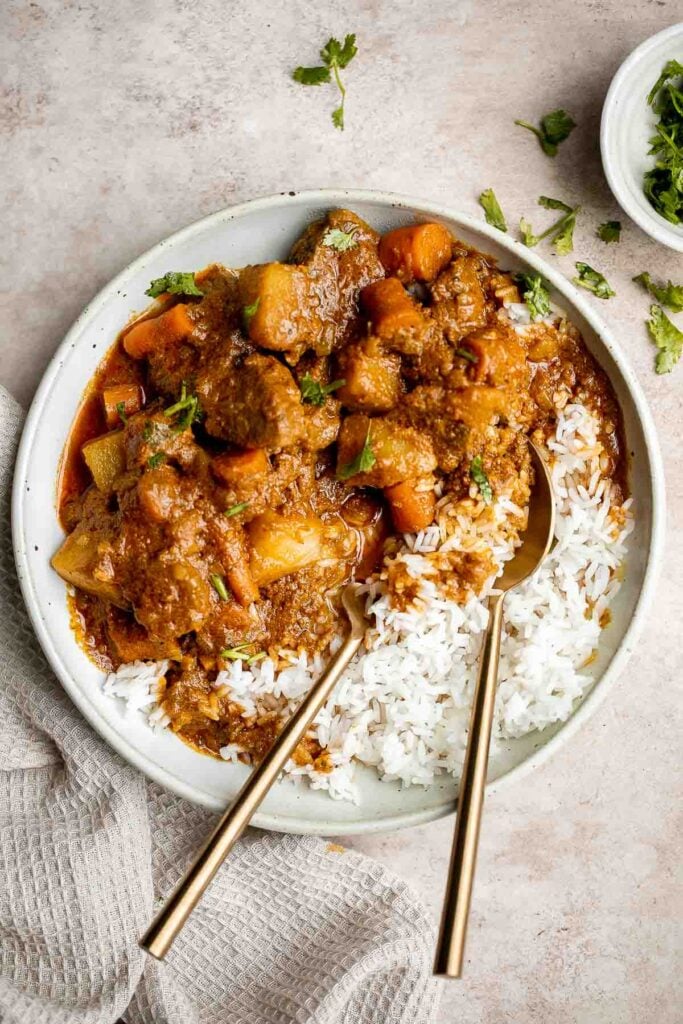 One Pot Rice Pilaf with Carrots
This quick and easy one pot rice pilaf with carrots is elevated with so much flavour with sautéed carrots, onion, garlic, and herbs, and cooked in stock.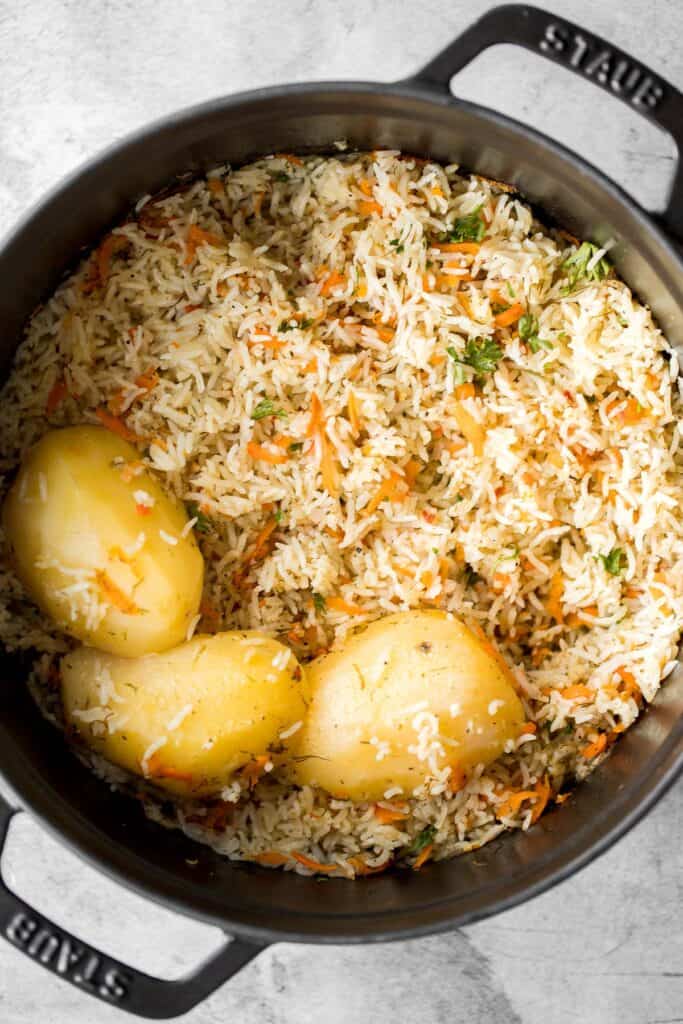 Lentil Stew is a hearty and filling vegan meal loaded with vegetables like carrots and potatoes. This well seasoned vegetarian stew is ready in 45 minutes.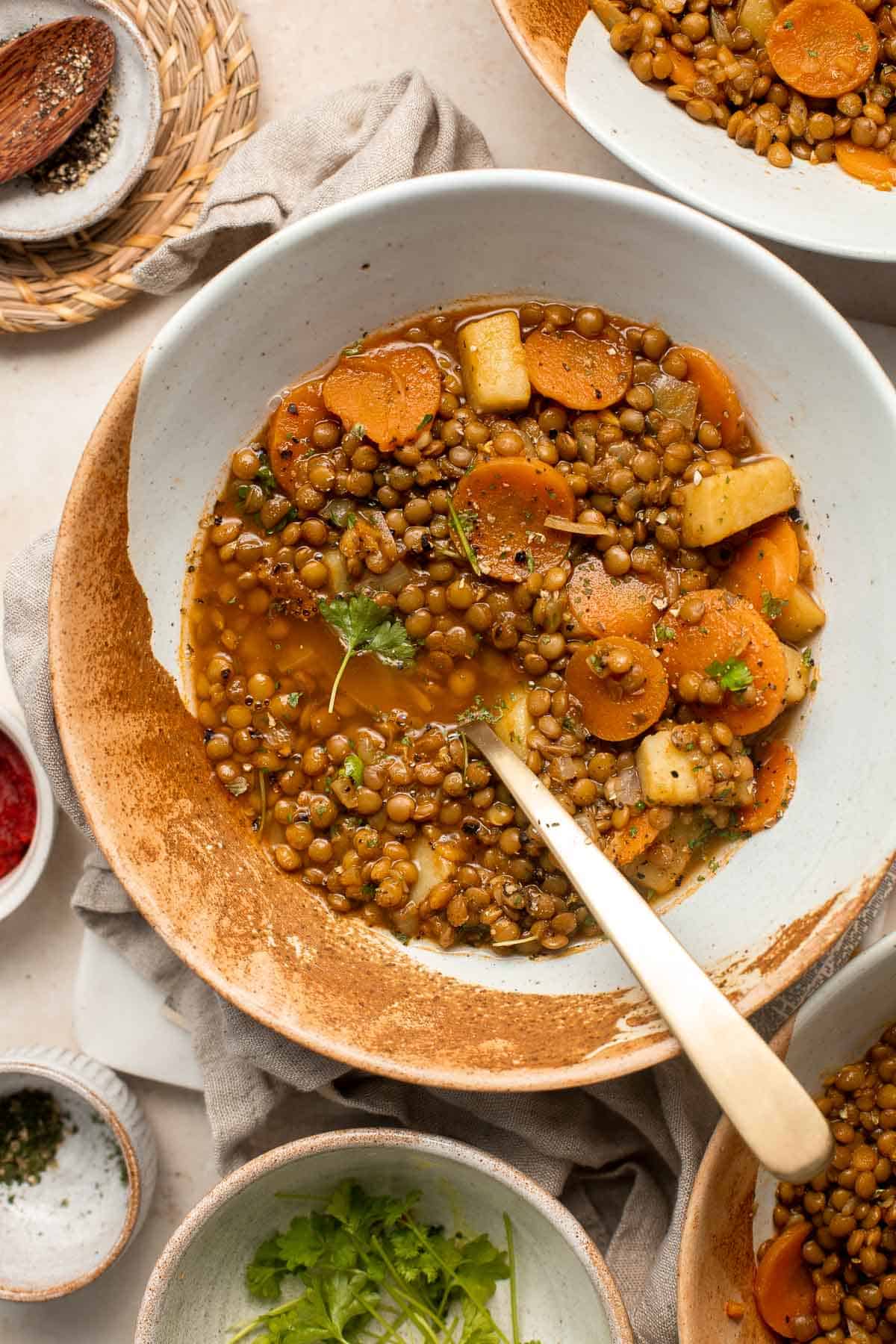 Easy one pot vegetarian chili is the perfect warm and cozy comfort meal — it's hearty, filling, wholesome, flavorful, delicious, and loaded with protein.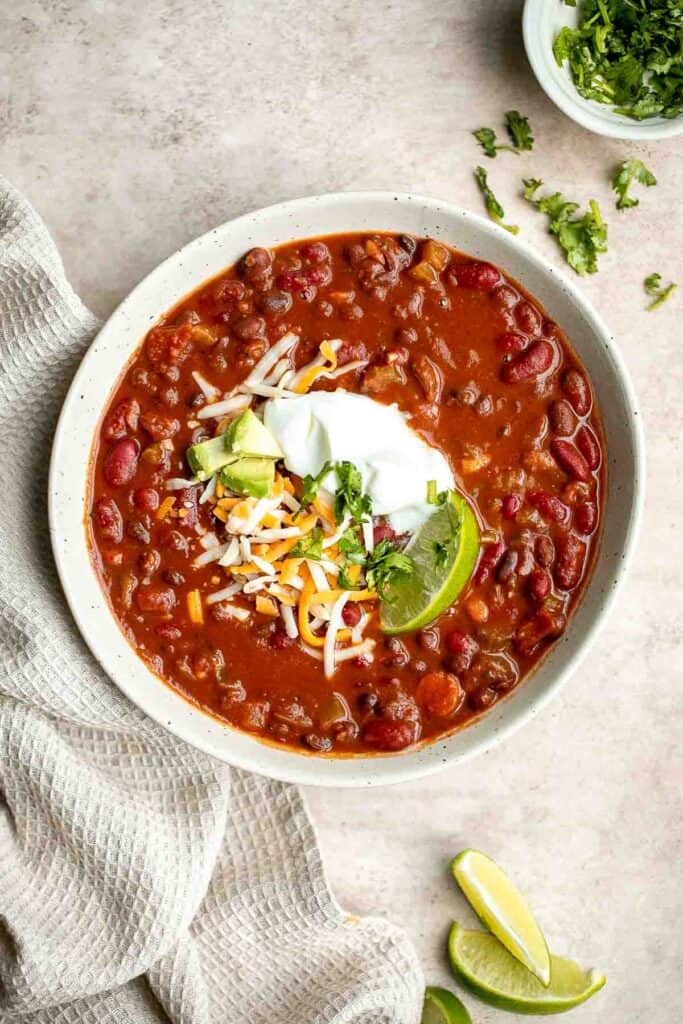 Skillet Chicken Thighs and Potatoes
Tender, juicy, and crispy one pan skillet chicken thighs and potatoes and carrots is an easy weeknight dinner on your dinner table in less than 45 minutes.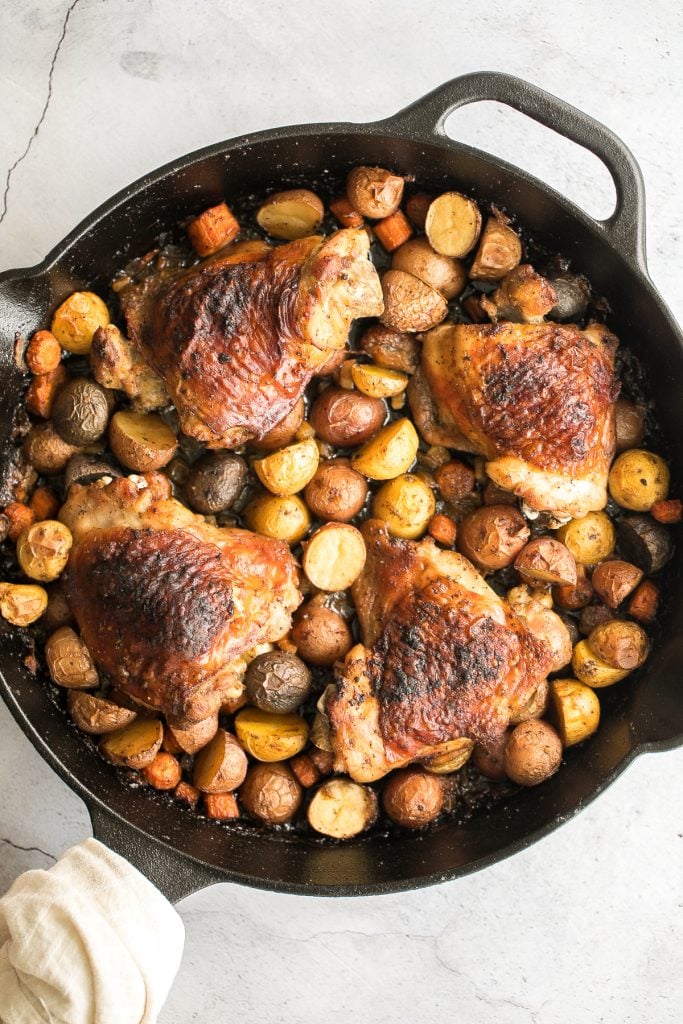 Vietnamese noodle bowl with lemongrass chicken, fresh vegetables and herbs, tossed in a homemade Vietnamese sauce is healthy, delicious, light, and filling.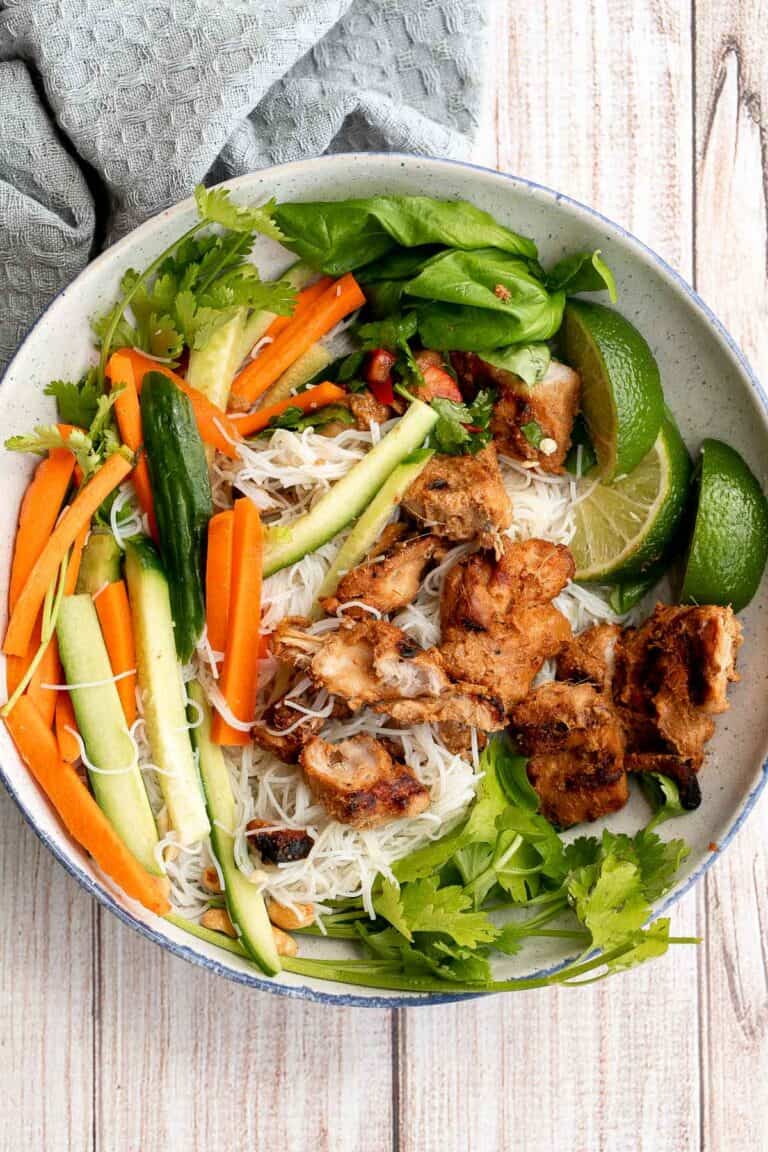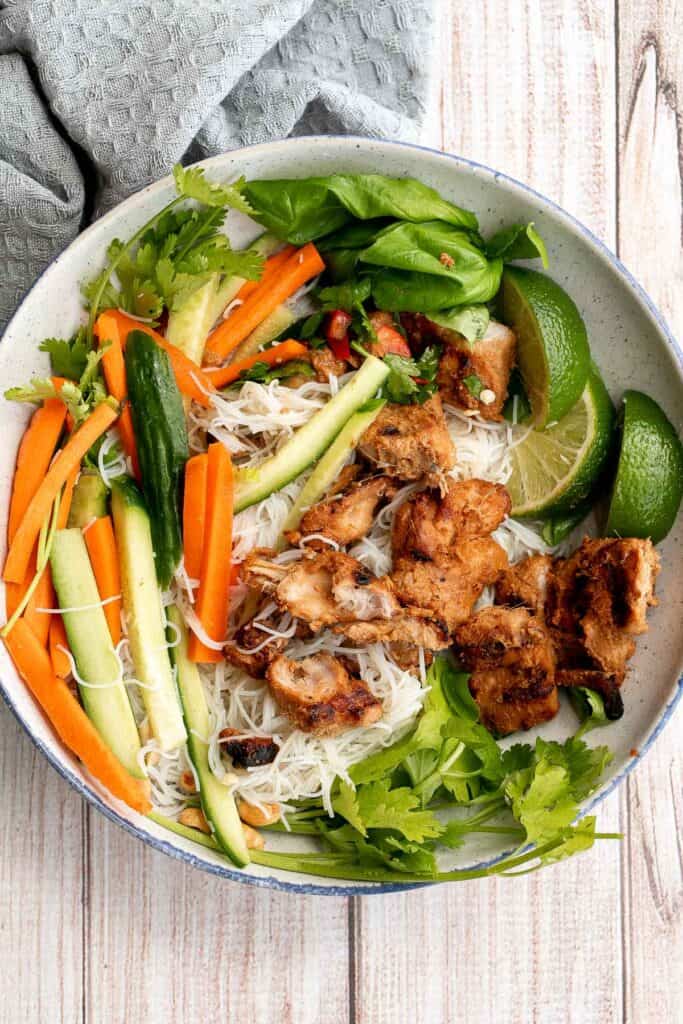 One Pot Coconut Curry Beef Stew
Warm and cozy, easy one pot coconut curry beef stew is hearty yet creamy, packed with tender beef chunks, potatoes and carrots, and creamy coconut milk.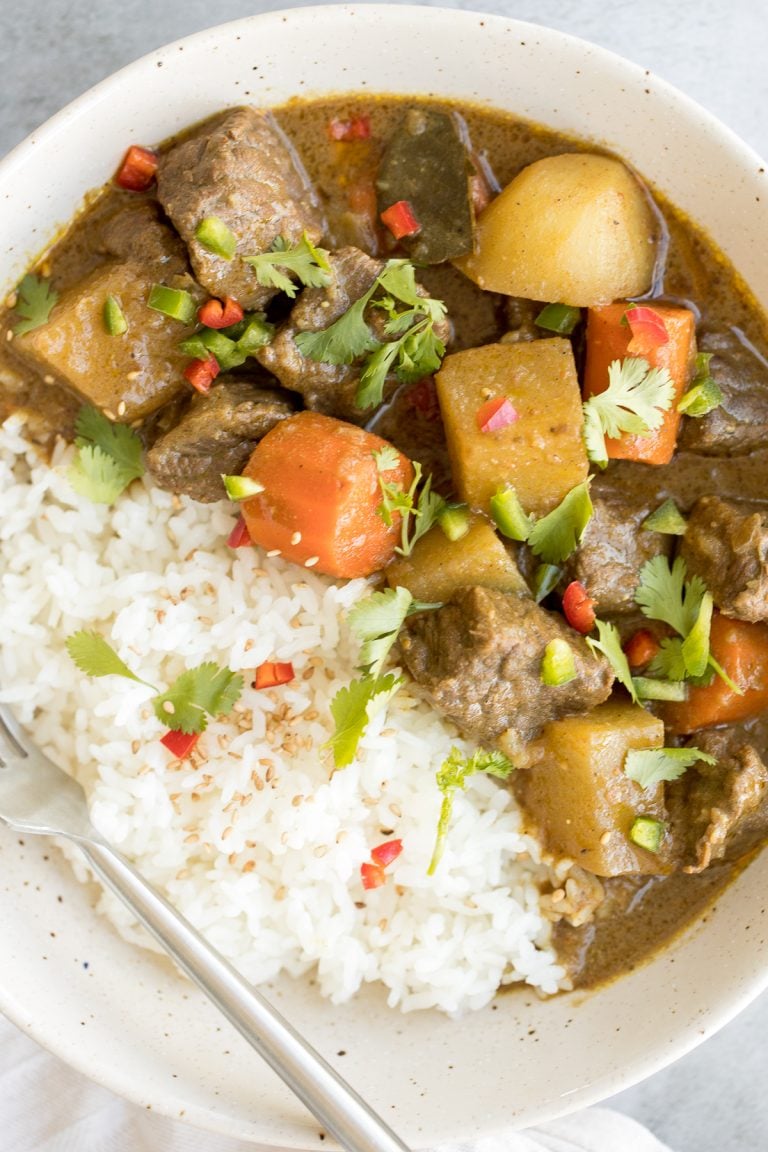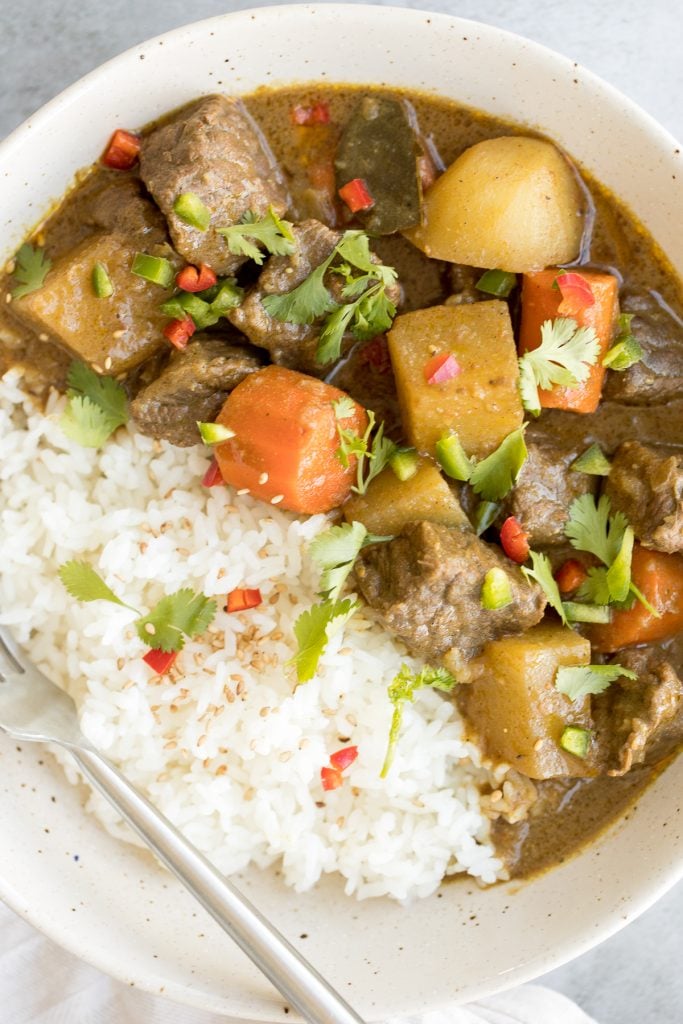 Mexican Tuna Cakes (Tortitas de Atun)
Mexican tuna cakes, or tortitas de atun, are quick, easy, and delicious. Made with canned tuna, these tuna patties come together in about 20 minutes.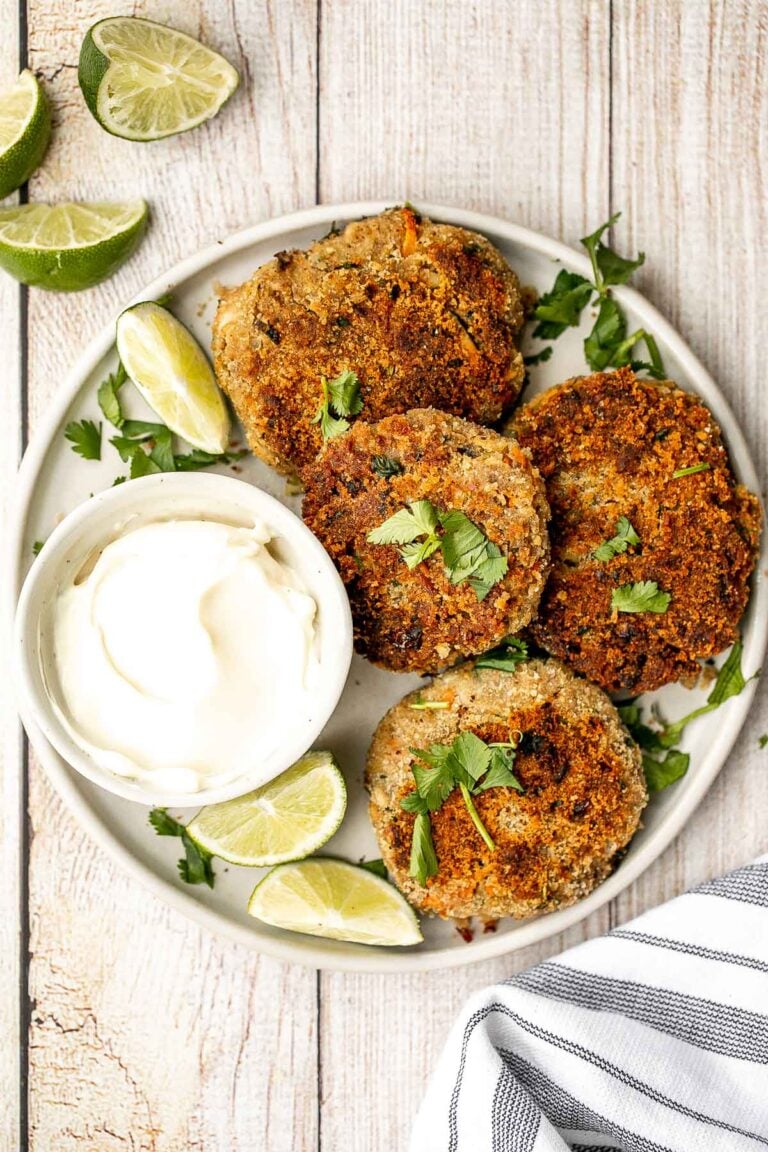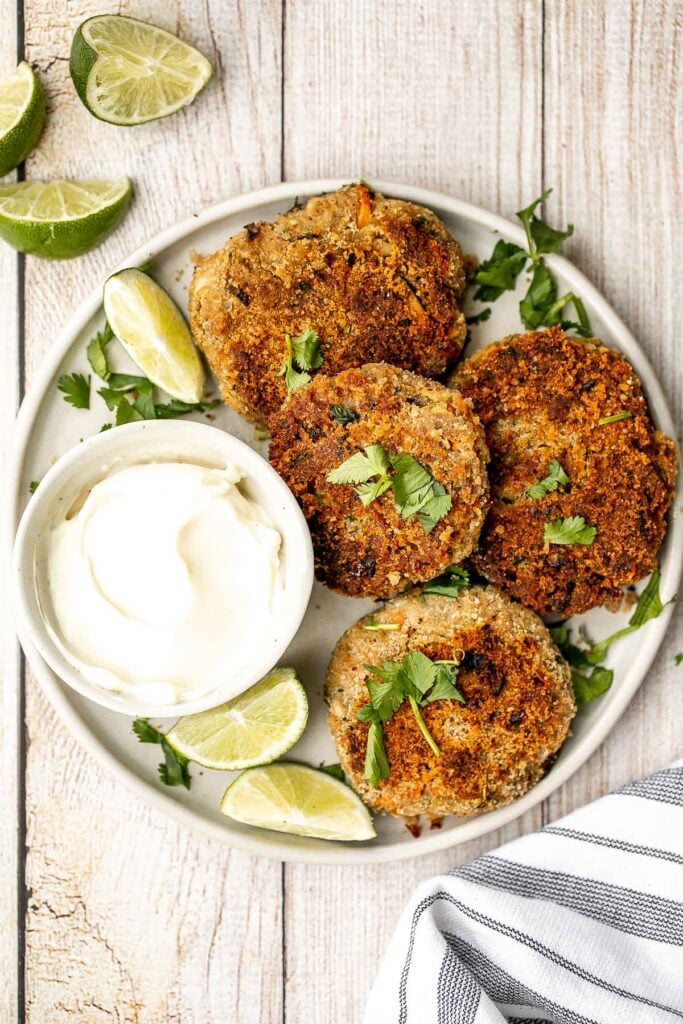 Greek Lemon Garlic Whole Roast Chicken
Easy Greek lemon garlic whole roast chicken is tender, juicy and succulent with the crispiest skin. Prep this flavourful one pan meal in just 15 minutes.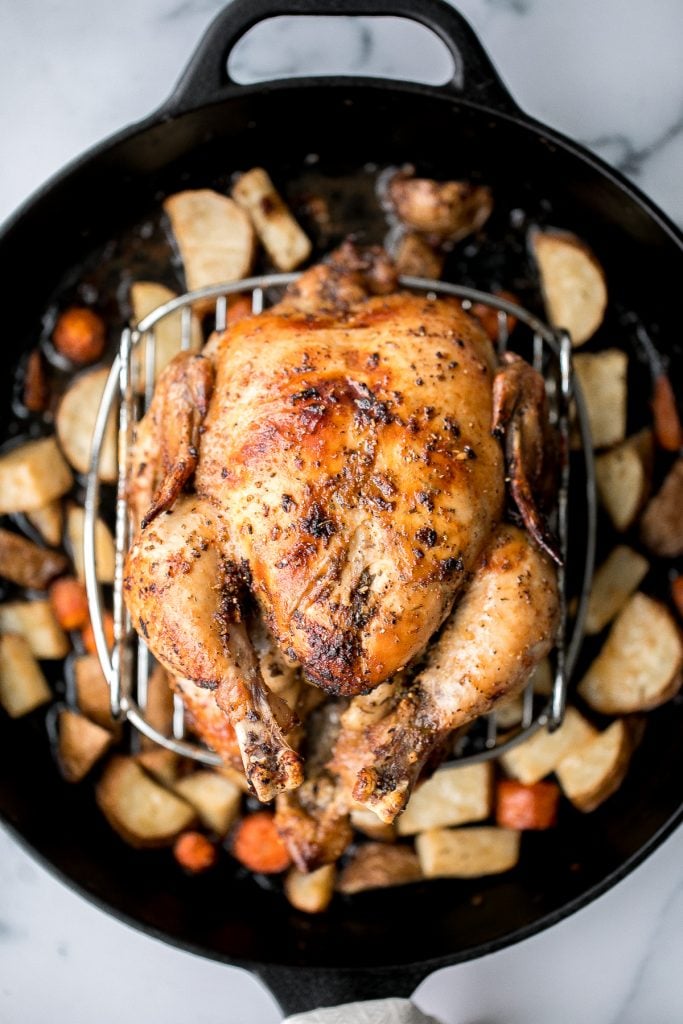 Crispy Bottom Pan-fried Vegetable Buns
Crispy bottom pan-fried fried vegetable buns (no yeast) are crunchy outside yet tender inside with a mushroom, carrot and vermicelli vegetarian filling.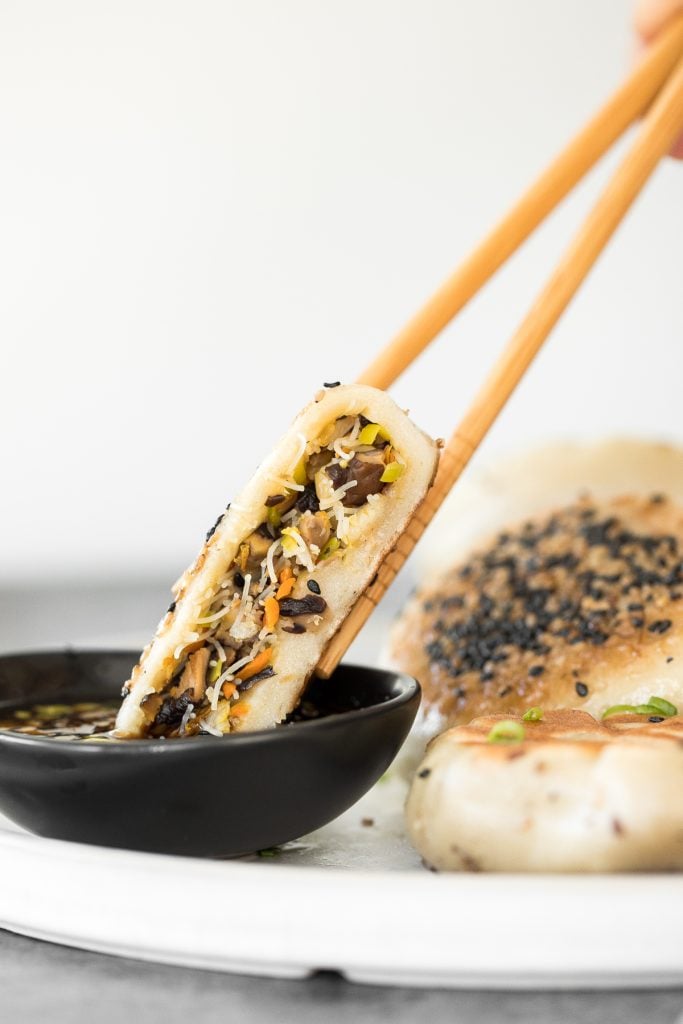 Vietnamese Salad Rolls with Peanut Dipping Sauce
Fresh, light and healthy Vietnamese salad rolls are packed with vermicelli noodles, shrimp, fresh vegetables and herbs and dipped in homemade peanut sauce.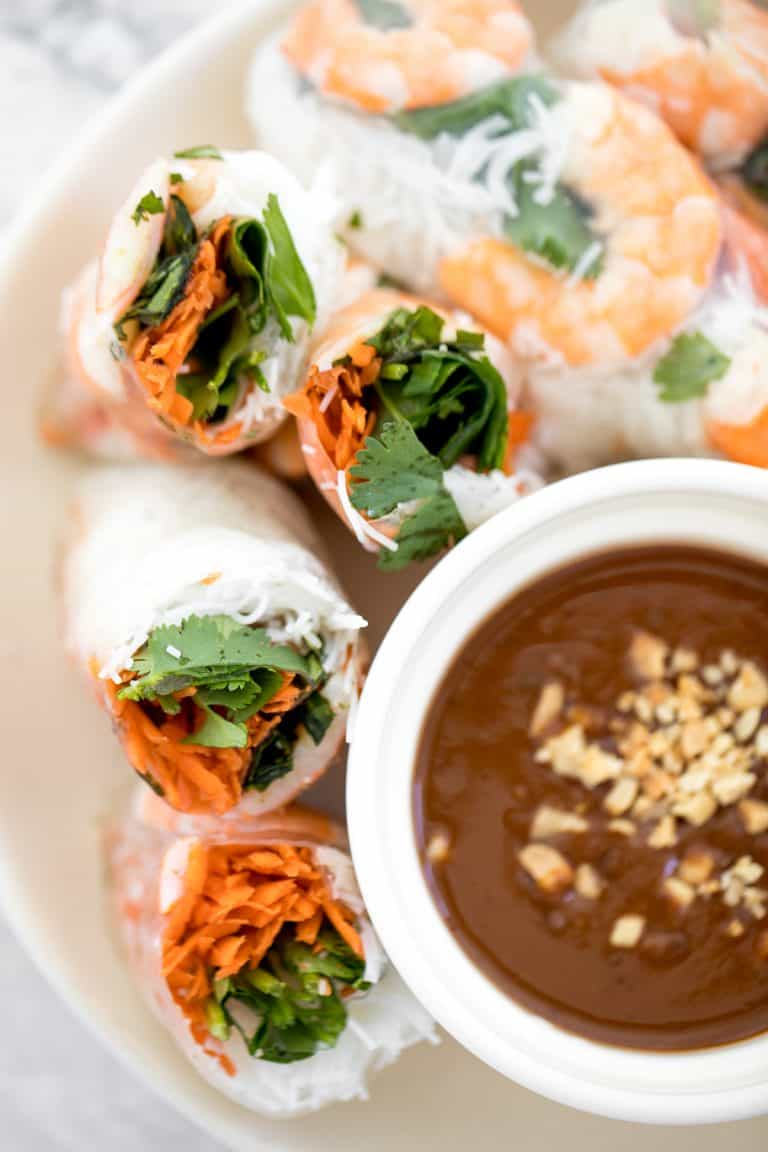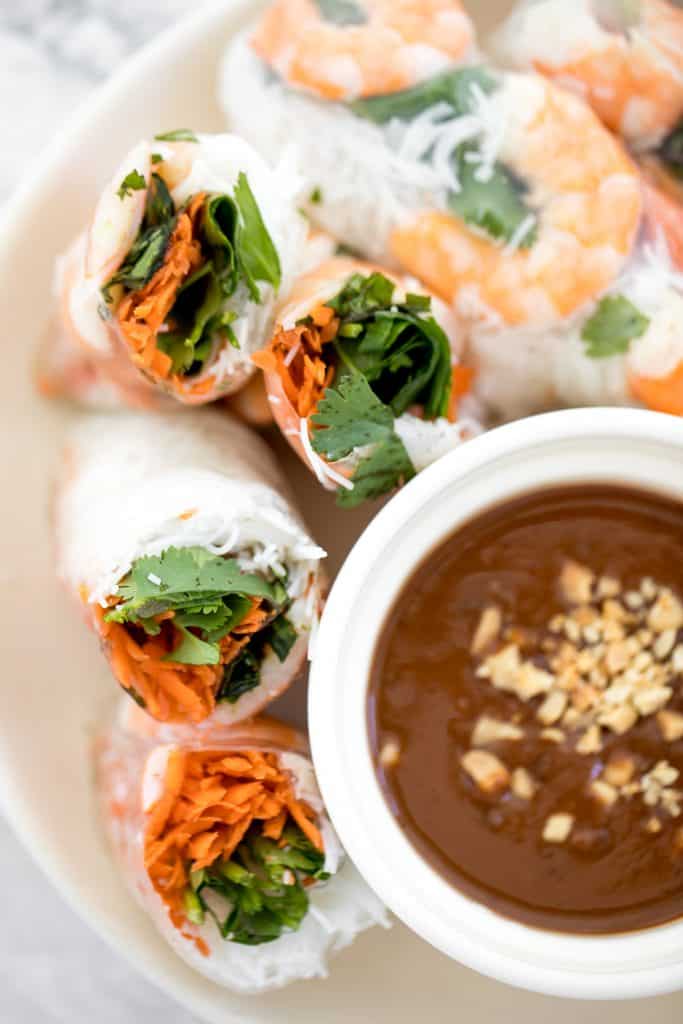 Best Carrot Desserts
Carrot Bundt Cake with Cream Cheese Glaze
Showstopping carrot bundt cake with cream cheese glaze is light, fluffy, and moist. It's loaded with sugar, spice, and everything nice -- including grated carrots.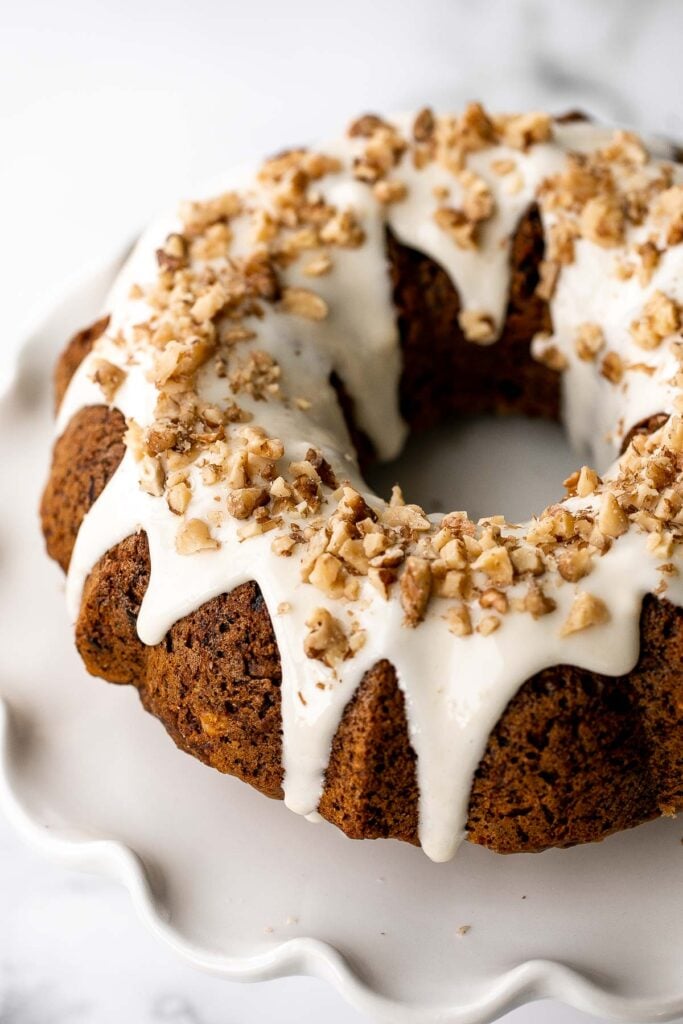 Carrot Cake with Cheesecake Topping
Super moist and perfectly spiced carrot cake with a creamy cheesecake topping is flavourful, comforting, and the perfect homemade spring dessert.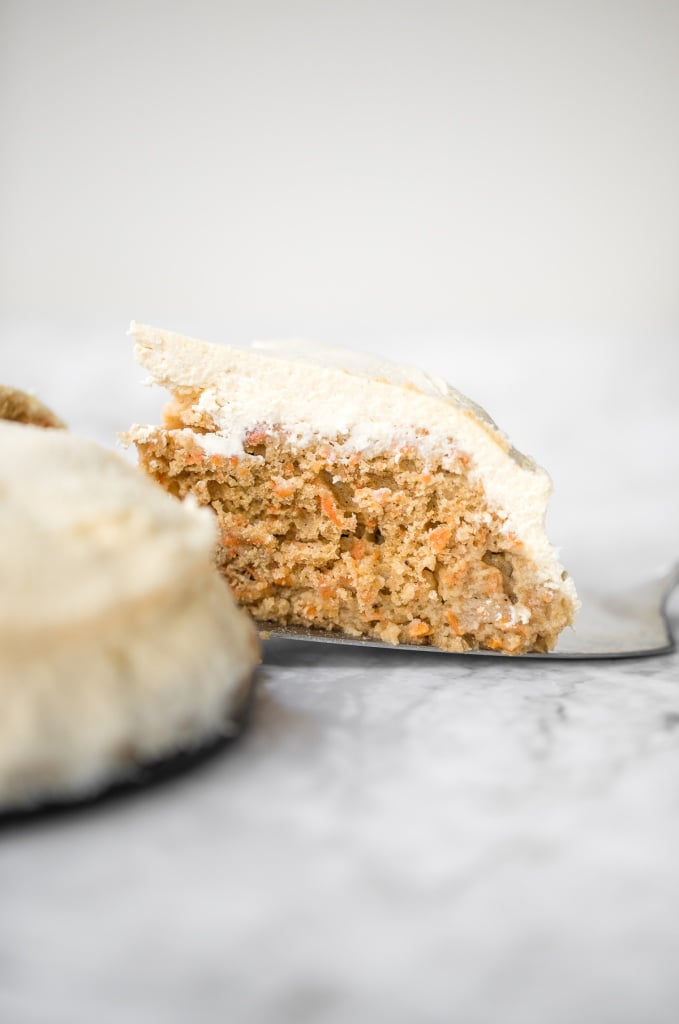 Carrot Cake Shortbread Cookies
Carrot cake shortbread cookies are sweet and buttery, packed with carrots and walnuts, and spiced like your favourite carrot cake. A total treat.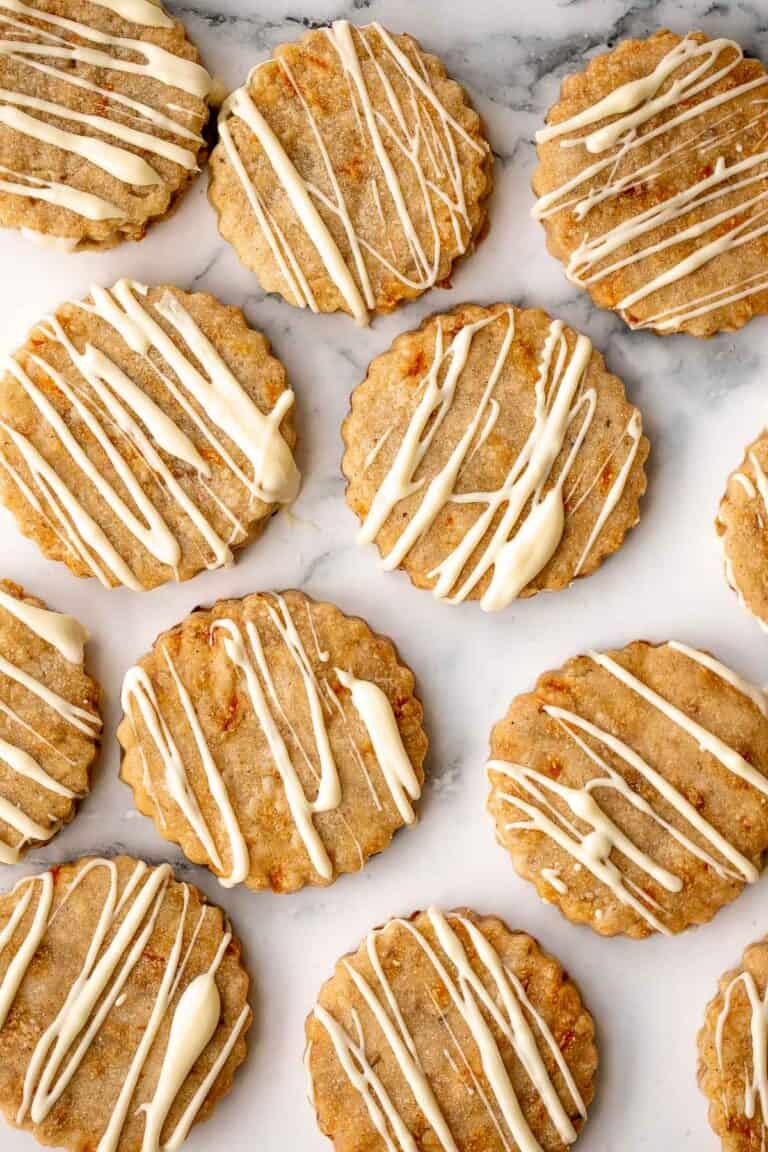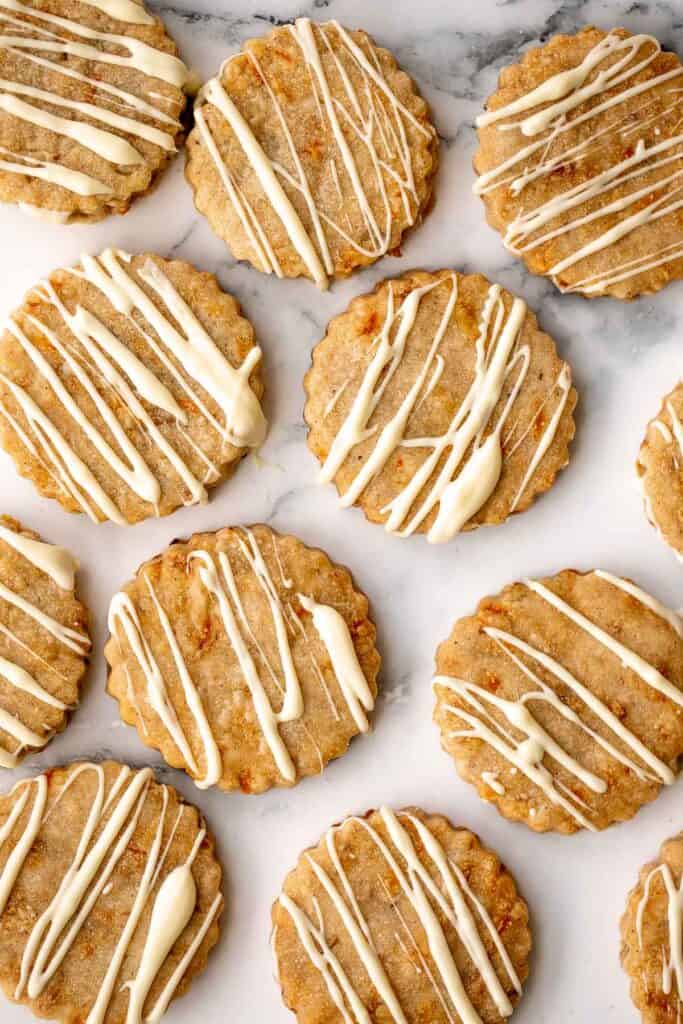 Carrot cake muffins are moist, light, chewy and full of carrots which means breakfast this week is healthy! Carrot muffins are great for meal prep too.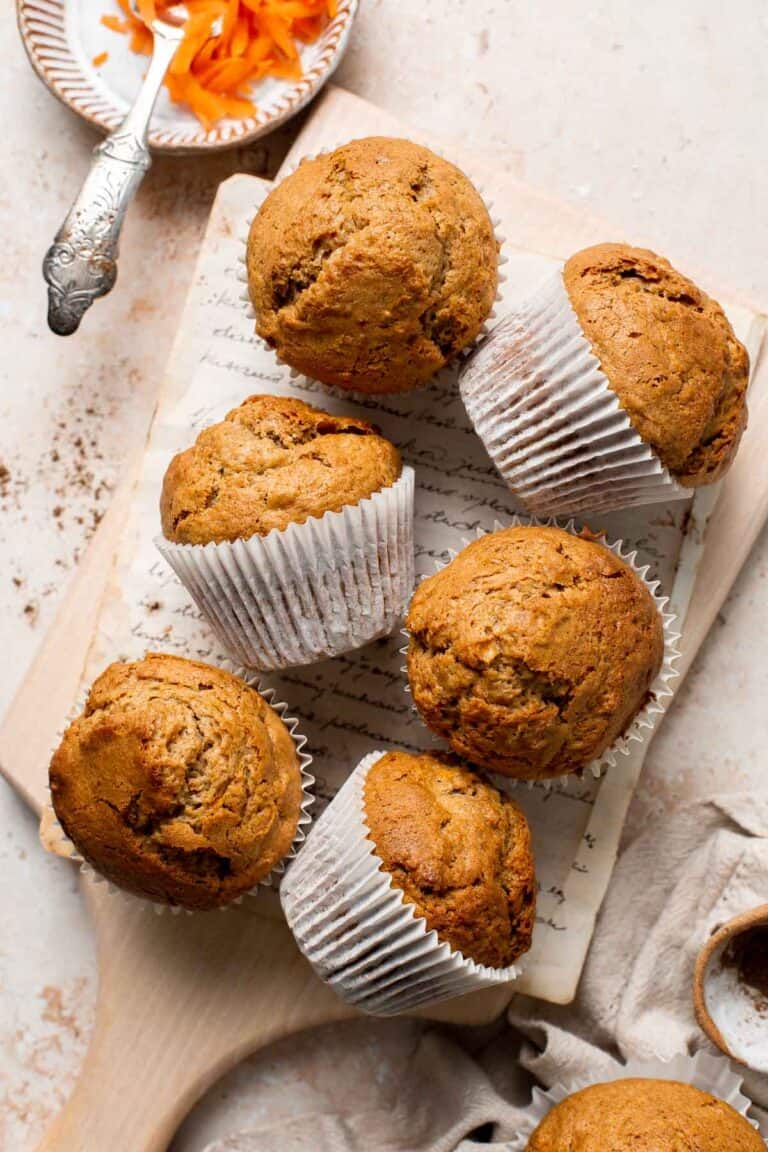 Carrot cake biscotti is crunchy, crumbly, and satisfies all your carrot cake cravings. Enjoy these Italian cookies as is or with white chocolate.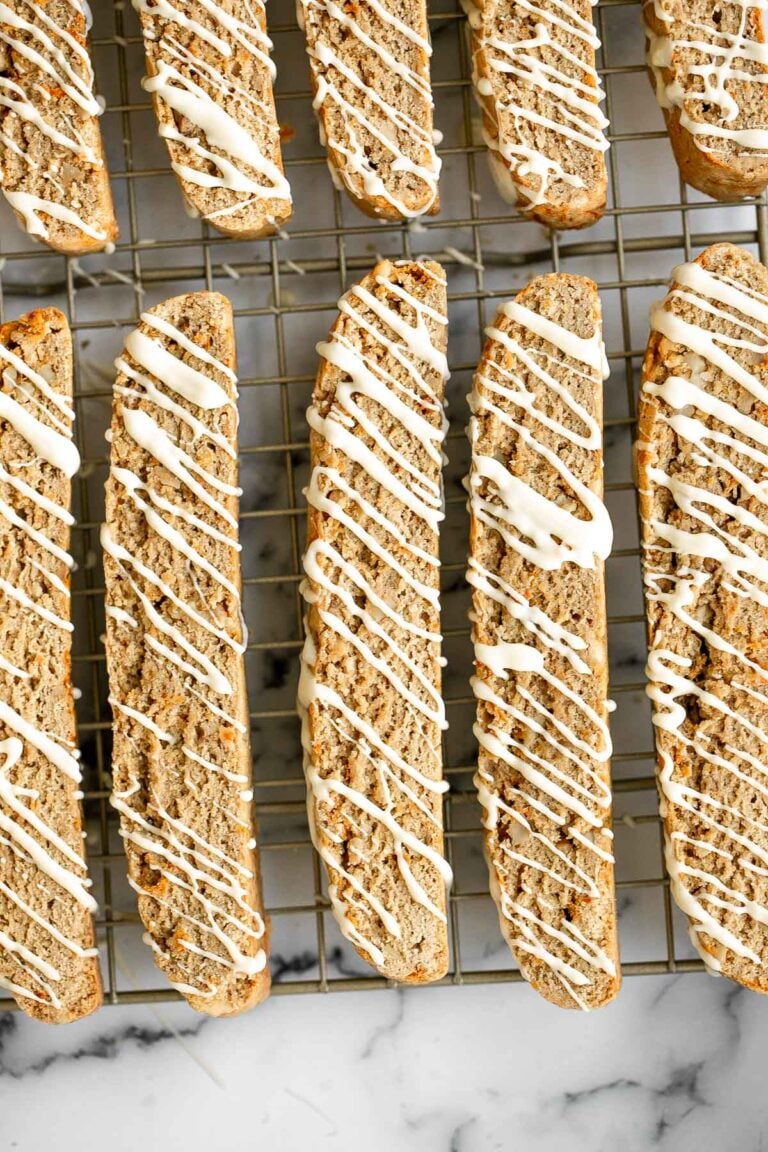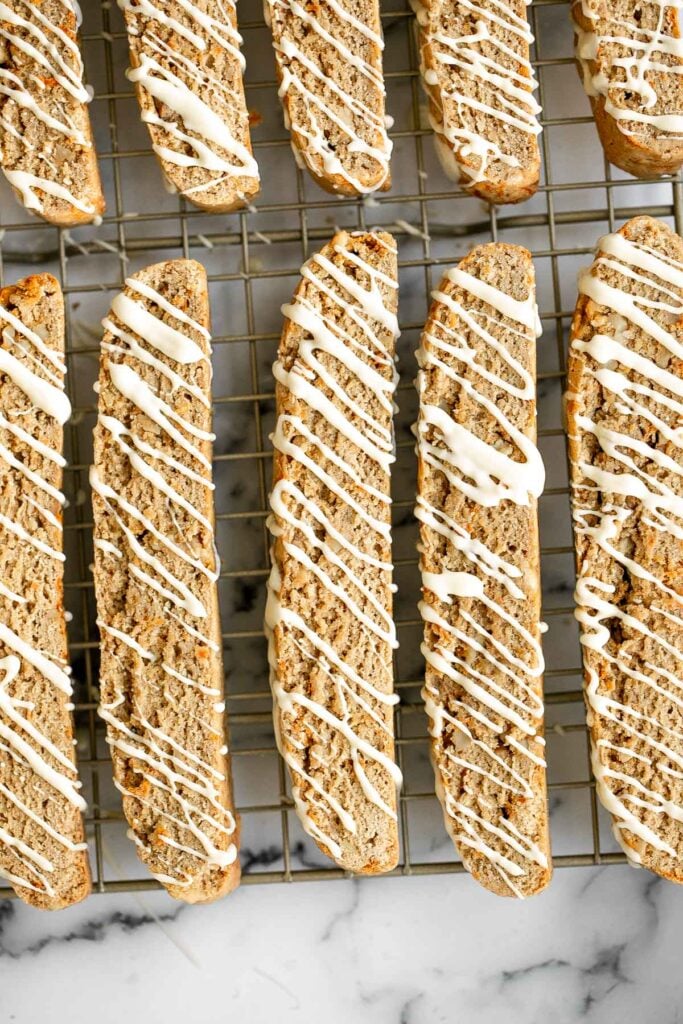 Storing and Reheating Instructions
Carrots are typically best served fresh, especially if roasting. If you have any leftovers, store in the refrigerator for up to 4-5 days. Confirm storing instructions by checking each recipe.
To reheat any of these recipes, reheat in a 300F preheated oven or air fryer for 5-15 minutes until fully warmed through, or on the stovetop over medium low heat for 5-10 minutes, depending on the recipe.
Did You Make Any of These Carrot Recipes?
Please leave a comment and rating below, and let me know what you thought of this round up of the best carrot recipes. Be sure to snap a picture and tag me on Instagram @aheadofthyme or share it on the Pinterest pin so that I can follow along.
HUNGRY FOR MORE? Don't forget to sign up for my email newsletter so that you don't miss any recipes. You can also follow along on Instagram and Pinterest for more recipe updates.
Print
Recipe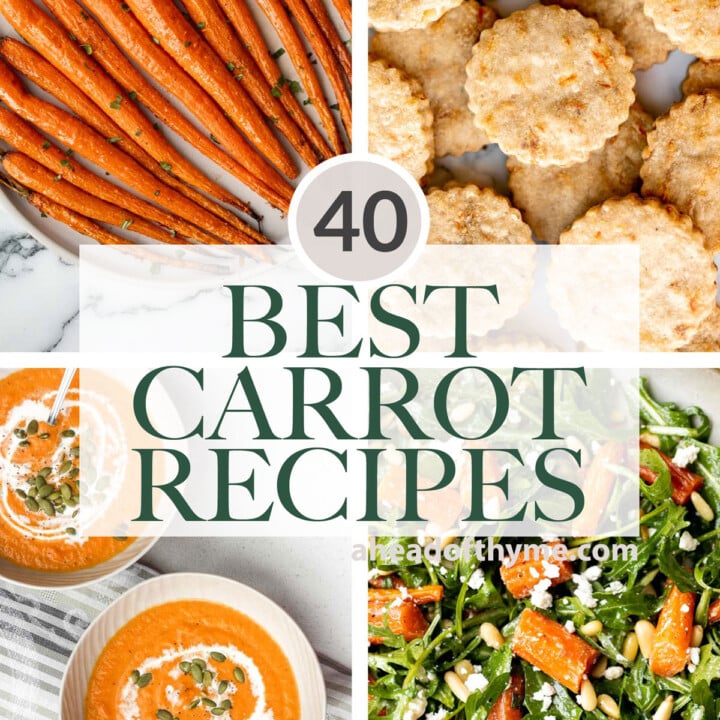 40 Best Carrot Recipes
---
Author:

Total Time:

30 minutes

Yield:

4 servings

Diet:

Vegetarian
Description
Over 40 best carrot recipes including roasted carrots, salads with carrots, carrot soups and stews, dinner recipes with carrots, and carrot desserts. One of my favorite recipes are these honey roasted carrots.
---
1

lb. baby carrots (approximately 2 bunches), rinsed, peeled, and tops trimmed to 1-inch

2 tablespoons

 olive oil

2 tablespoons

 honey

¼ teaspoon

 salt

⅛ teaspoon

 ground black pepper

1 tablespoon

 fresh parsley, chopped (optional, for garnish)
---
Instructions
Preheat oven to 400 F. Line a large half sheet baking pan with parchment paper.
Place carrots onto the baking sheet.
In a small bowl, combine olive oil, honey, salt, and pepper, and stir until smooth. Pour over the carrots and toss to combine.
Arrange carrots in a single later and place sheet pan into the oven.
Bake for 25-35 minutes until tender. Note that depending on how thick your carrots are, the roasting time may vary. Thicker carrots will need more time.
Garnish with fresh parsley on top (optional).
Prep Time:

5 minutes

Cook Time:

25 minutes

Category:

Sides

Method:

Baked

Cuisine:

American
Keywords: 40 best carrot recipes, best carrot recipes, carrot recipes, how to cook carrots, how to make carrots