Sunday dinners are one of our favorite meals to serve in the entire week. It's all about spending quality time with family and friends and enjoying the best comfort food to end the week right. Whether you are looking for delicious family-friendly dinner recipes that are meaty and hearty, something creamy and cheesy, or easy recipes that you can throw into the Instant Pot or Slow Cooker to spend less time in the kitchen, this is what Sunday dinner recipes are all about. So if you are wondering "what to cook on Sundays", we are sharing over 50 of our most popular and best Sunday dinner ideas including comforting dinners like soups, stews, and casseroles, meaty Sunday main dishes, seafood recipes, delicious side dishes, and more!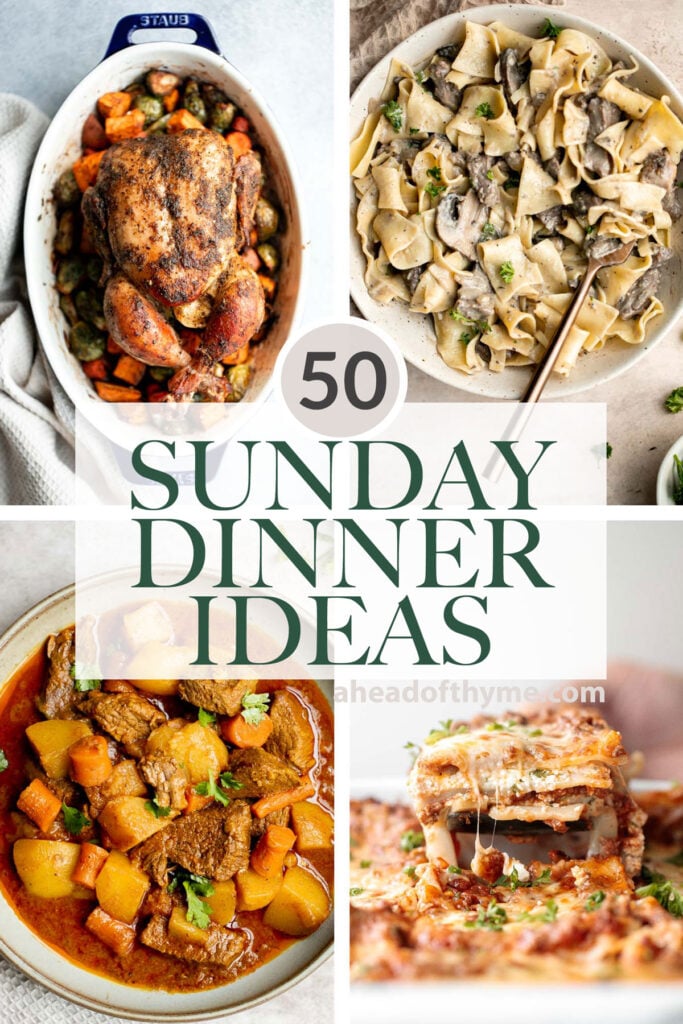 Best Sunday Dinner Ideas
There's nothing better than a classic Pot Roast for Sunday Dinner. It's hearty, wholesome, and filling comfort food that can feed the whole family.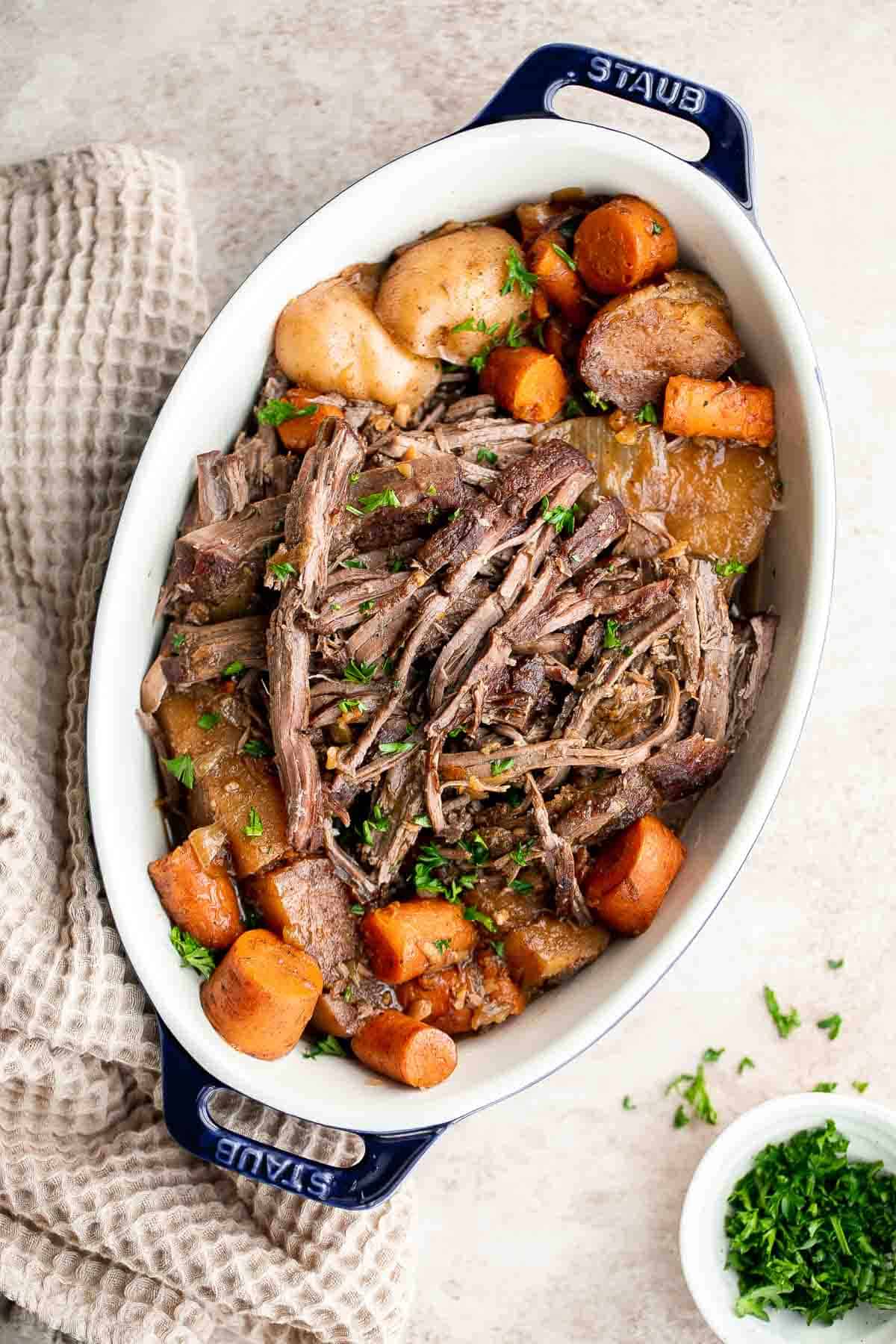 Classic easy meat lasagna is the ultimate Italian comfort food with layers of tender lasagna, meaty tomato sauce, cheese filling and melted cheese on top. One of my favorite Sunday dinner ideas.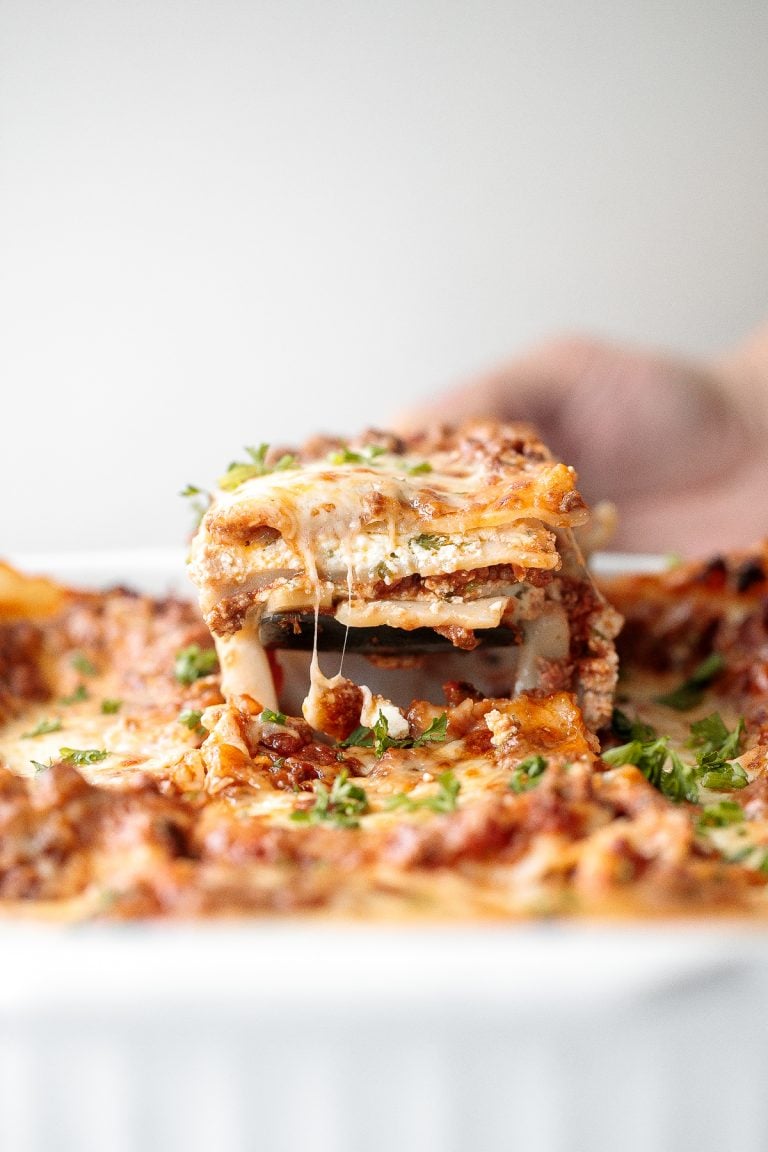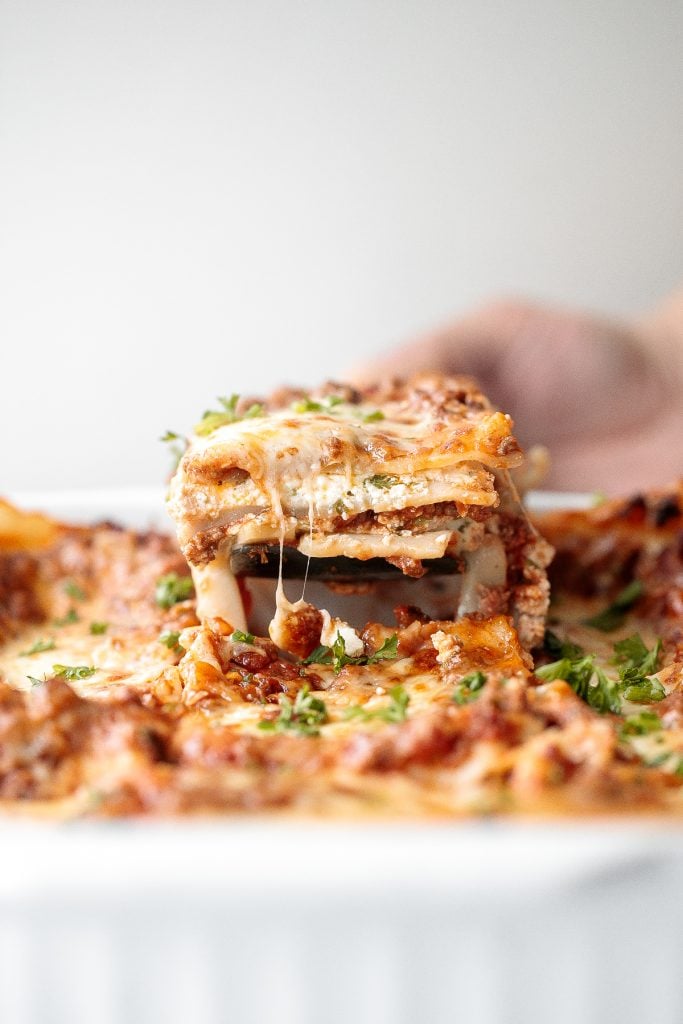 Homemade chicken pot pie is loaded with a delicious, creamy, savory filling contained by a crispy, buttery, and flaky pie crust. It stores and freezes well.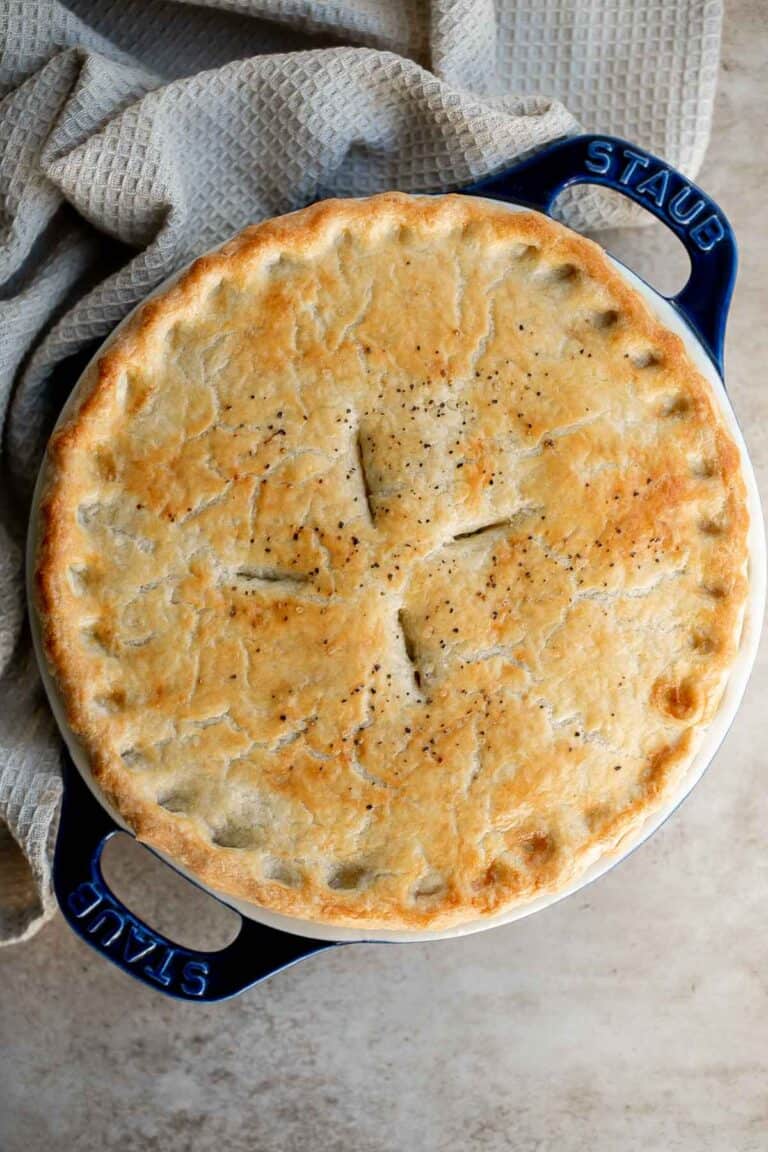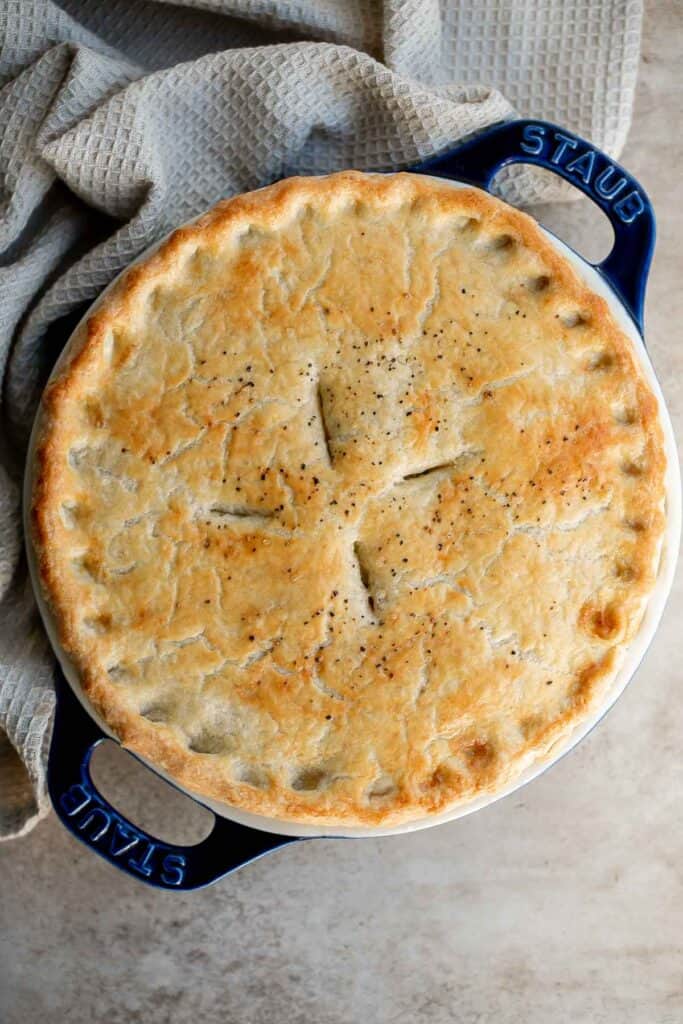 Beef stroganoff is a delicious, flavorful, and comforting Russian pasta dish that is ready in under 25 minutes. The perfect weeknight dinner.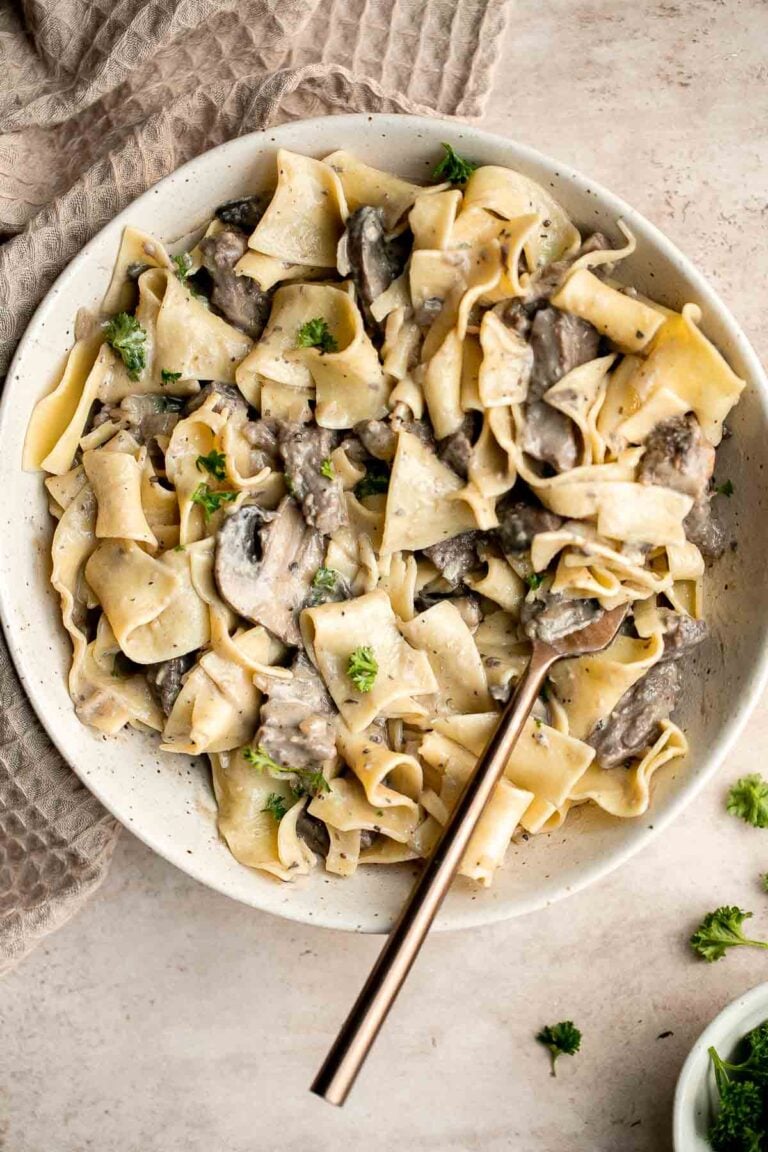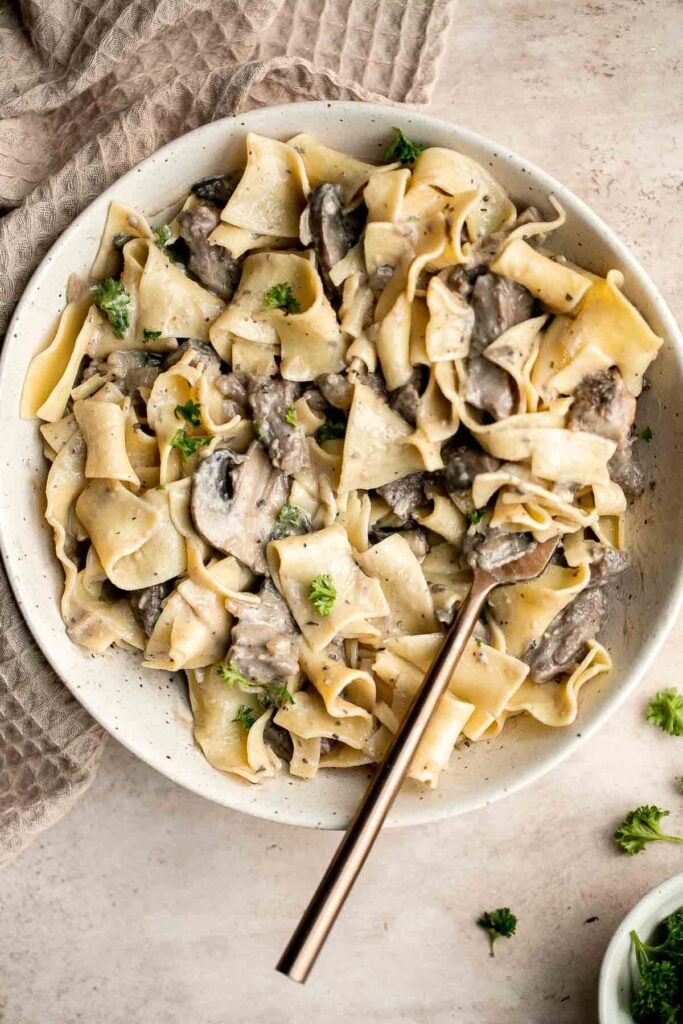 Skillet shepherd's pie is a savoury and hearty traditional comfort food. With flavourful beef and fluffy potatoes, this cozy meal it will warm you up.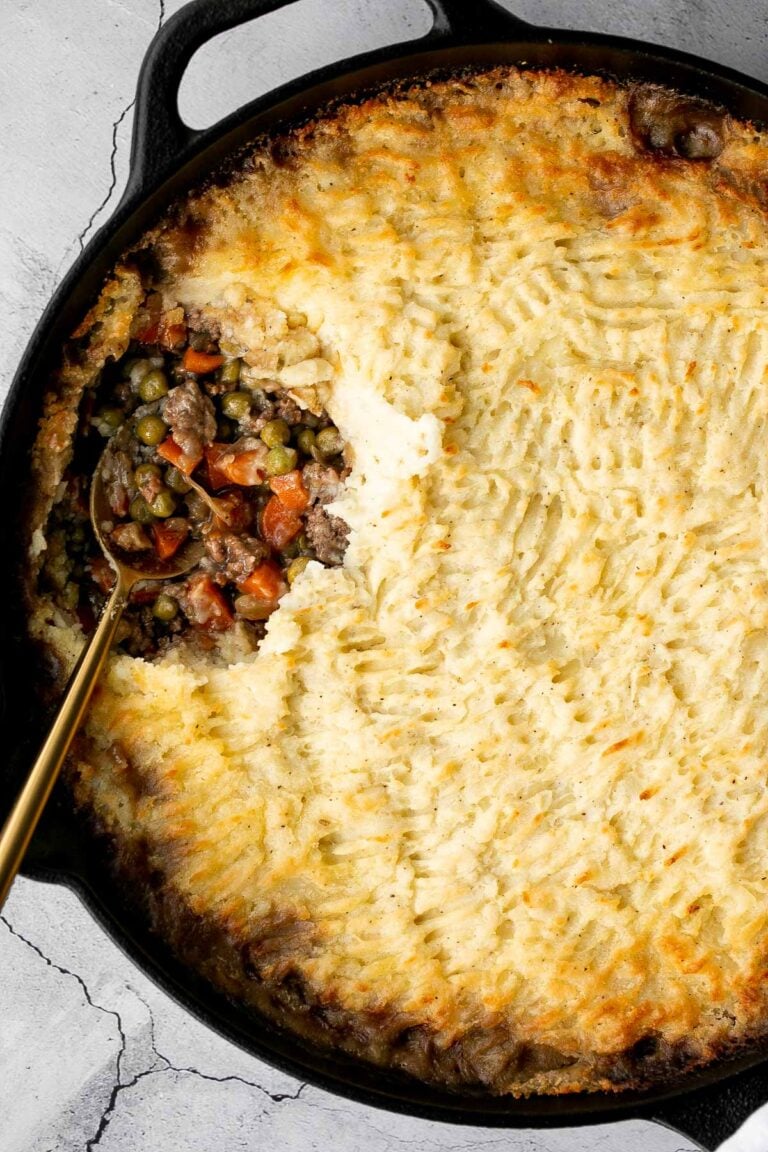 One Pot Coconut Curry Beef Stew
Warm and cozy, easy one pot coconut curry beef stew is hearty yet creamy, packed with tender beef chunks, potatoes and carrots, and creamy coconut milk.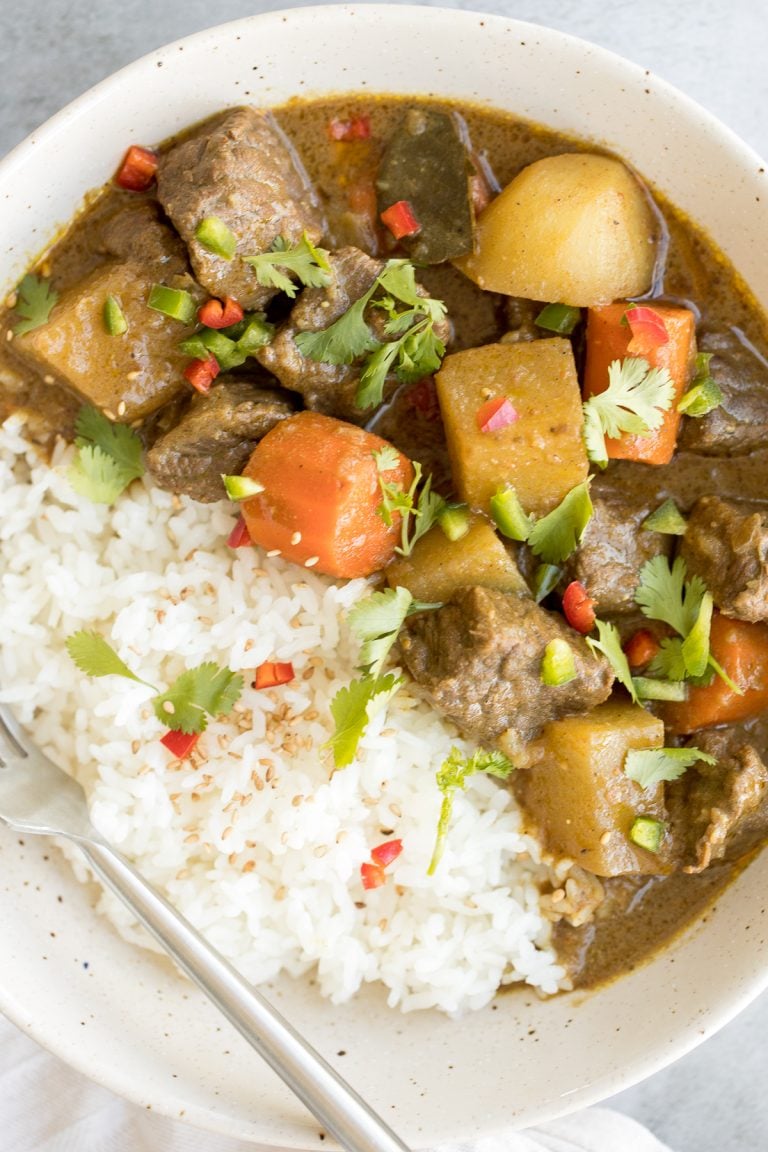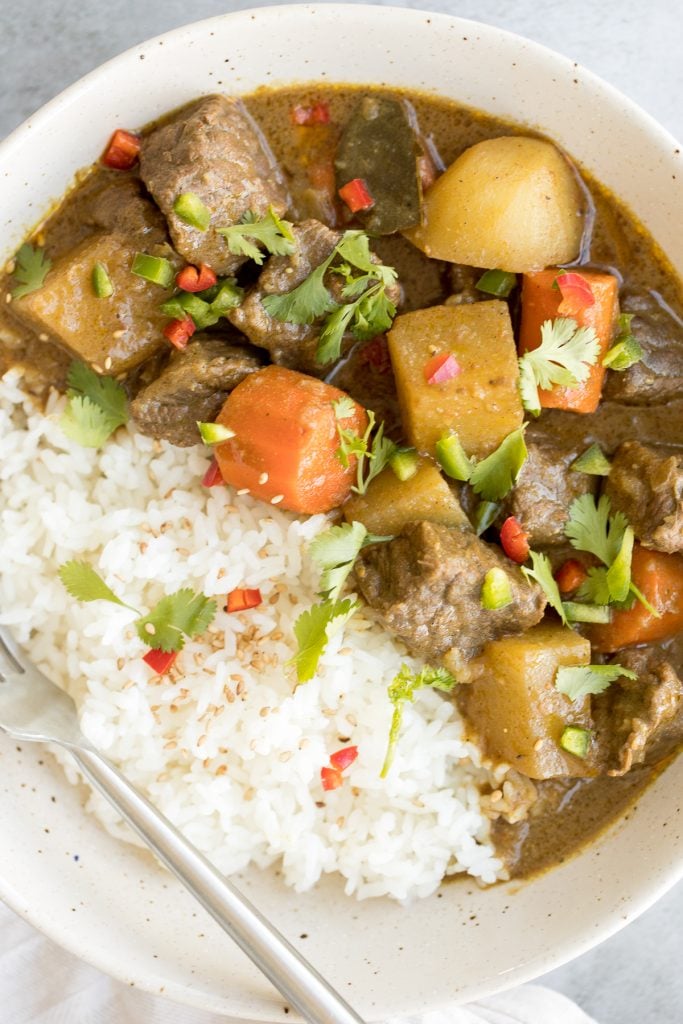 Mac and Cheese with White Cheddar
Quick and easy, creamy stovetop mac and cheese with white cheddar is a delicious and comforting one pot 20-minute meal packed with three types of cheese. A family-friendly Sunday dinner idea.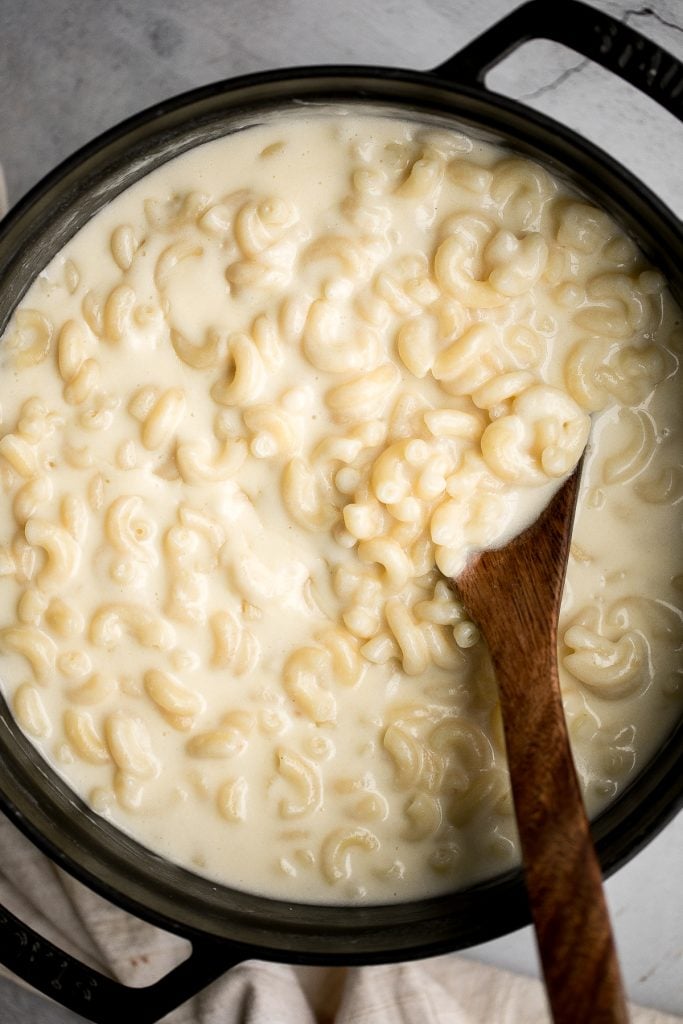 This hearty classic meatloaf with a caramelized glaze will nourish your body and soul. Feed the whole family with a simple yet flavourful classic winter dinner.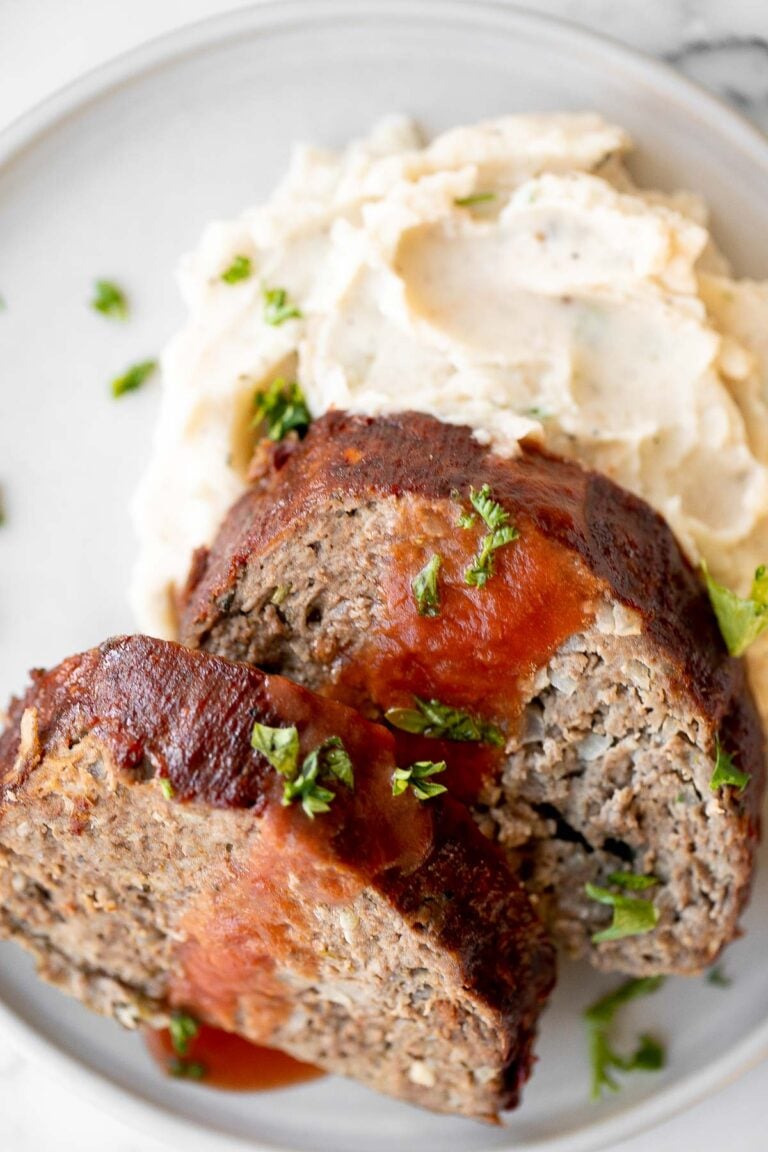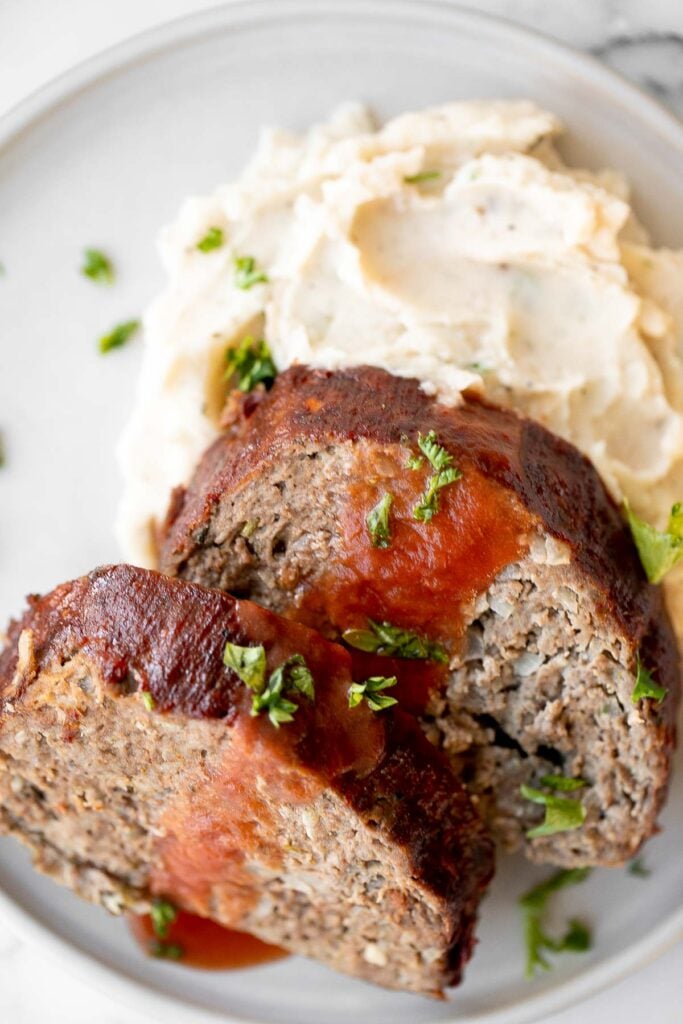 Glazed Honey Balsamic Pork Chops
Quick and easy, glazed honey balsamic pork chops are tender and juicy, seared in thyme and coated with a honey balsamic sauce. Make it in under 30 minutes for one of the easiest winter dinner ideas.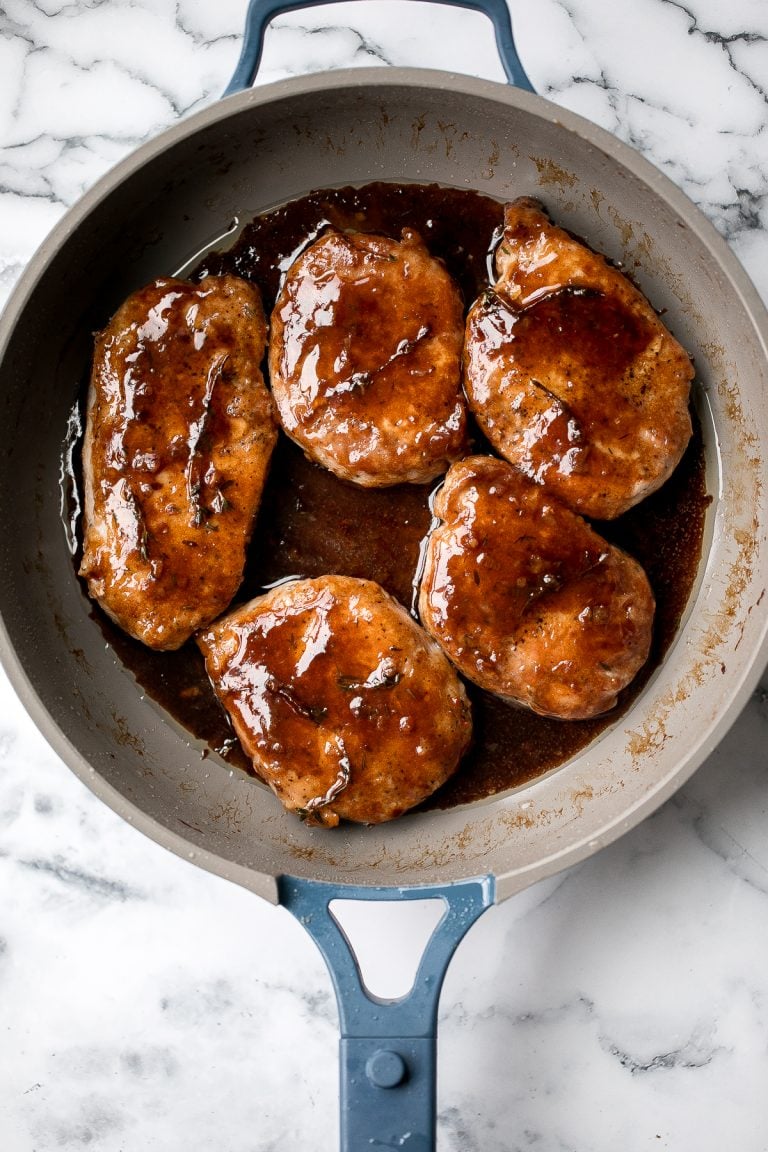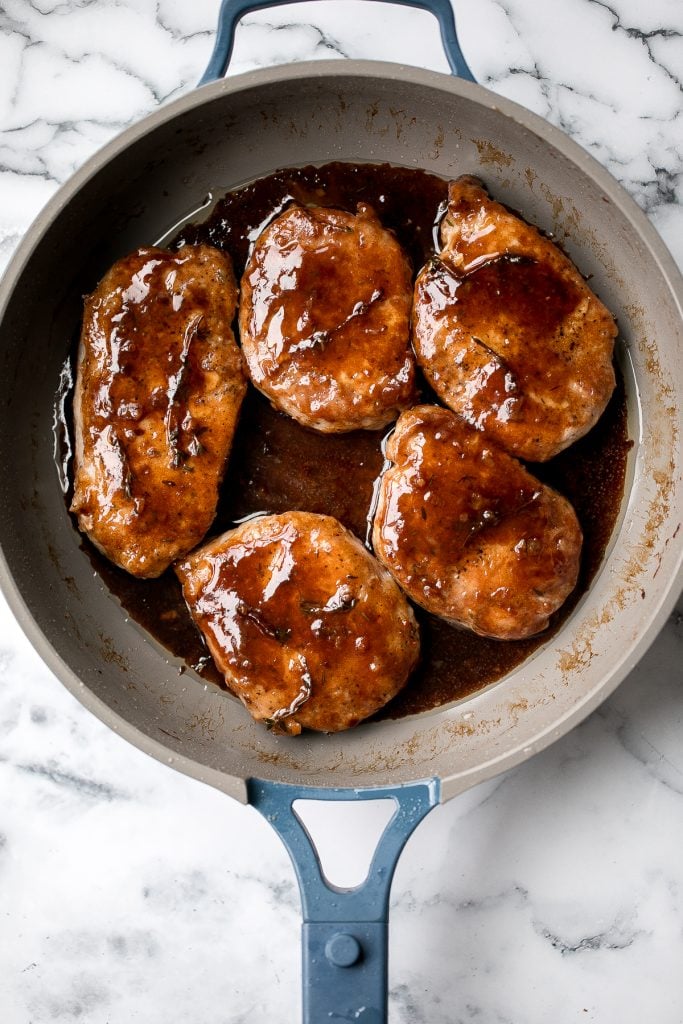 Pasta Bake with Sausage (Baked Ziti)
Pasta bake with sausage (baked ziti) is a lazy day lasagna with layers of pasta tossed in a rich meat sauce, layered with mozzarella, and baked. The perfect winter dinner for families.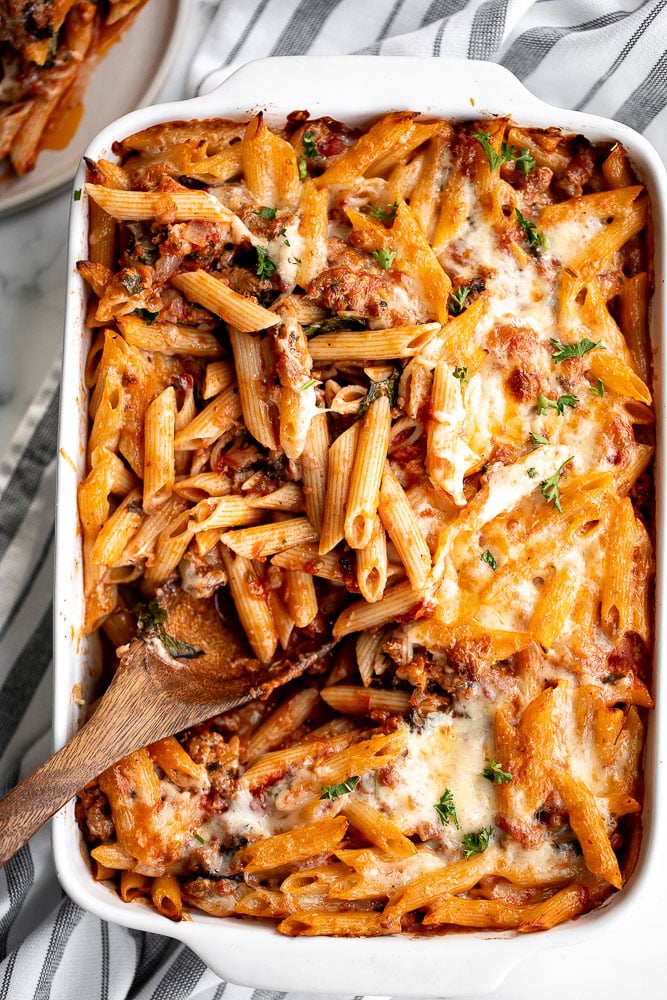 White chicken chili is an easy and delicious one pot meal made with shredded chicken, hearty veggies, and a creamy broth that's loaded with flavor. One of my absolute favorite winter dinner ideas.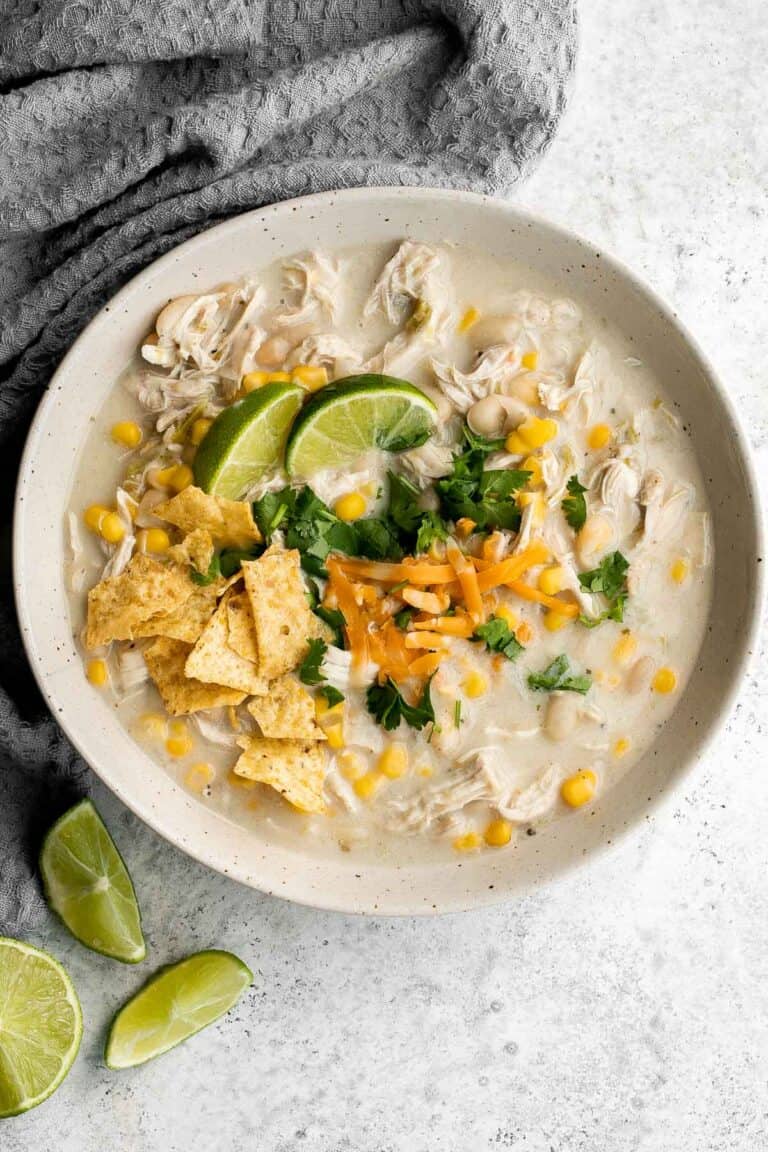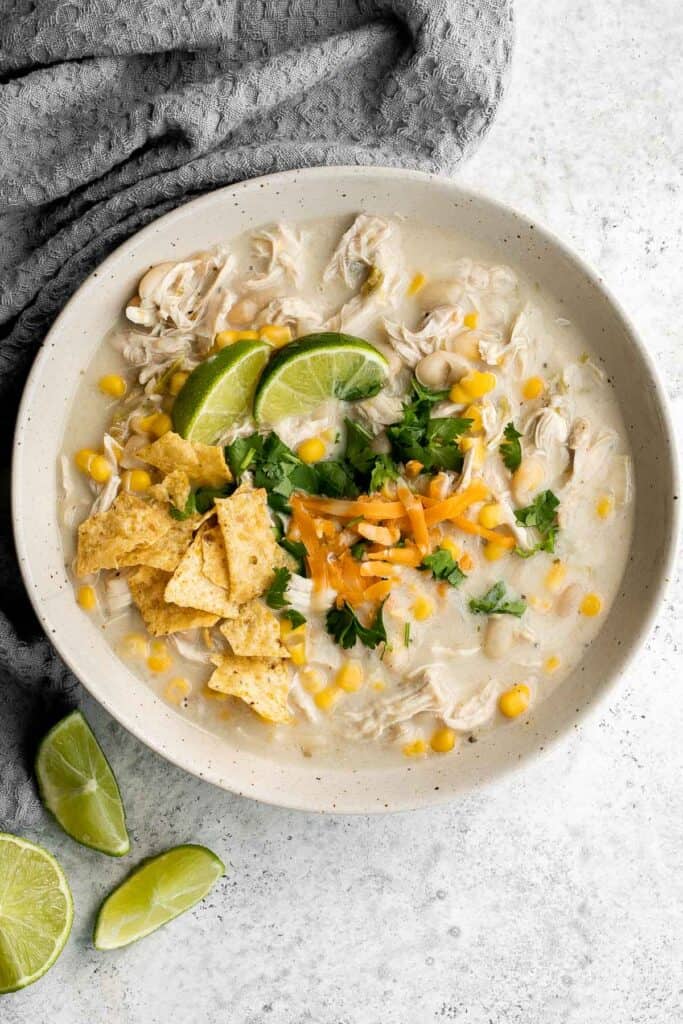 Homemade hamburger helper is a family favorite but you can make a cheaper, healthier, and way tastier version at home, ready in just 30 minutes.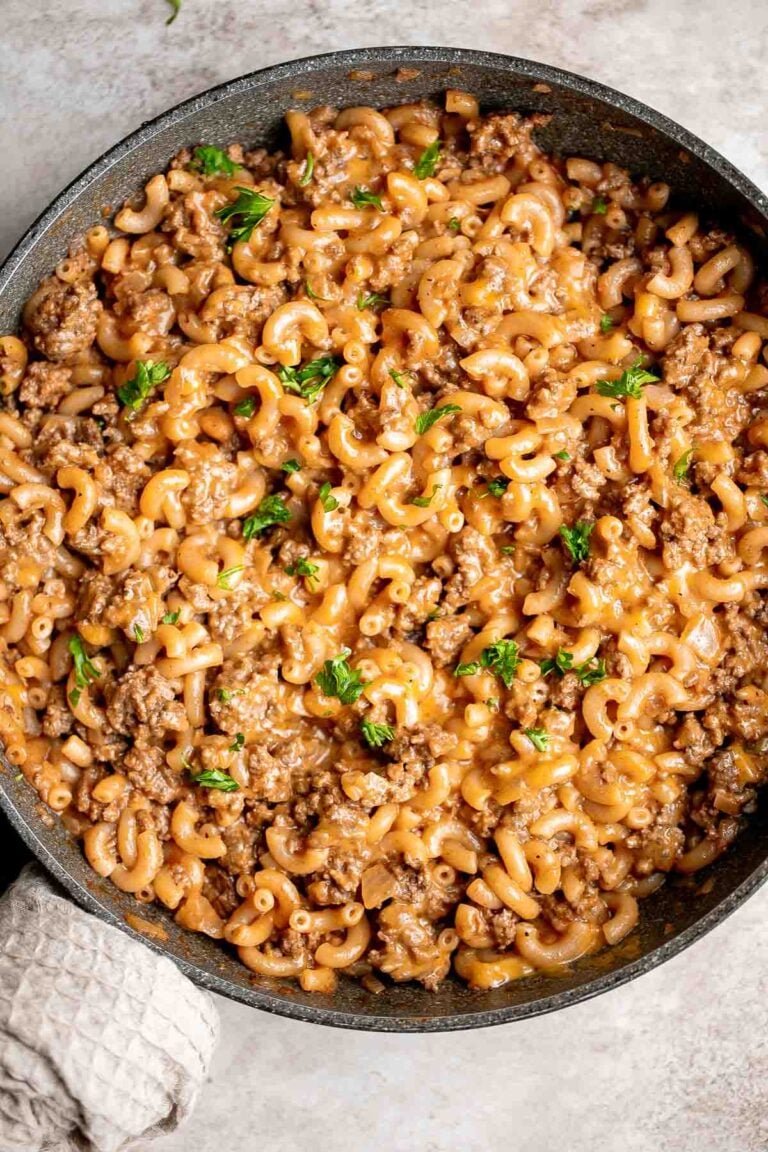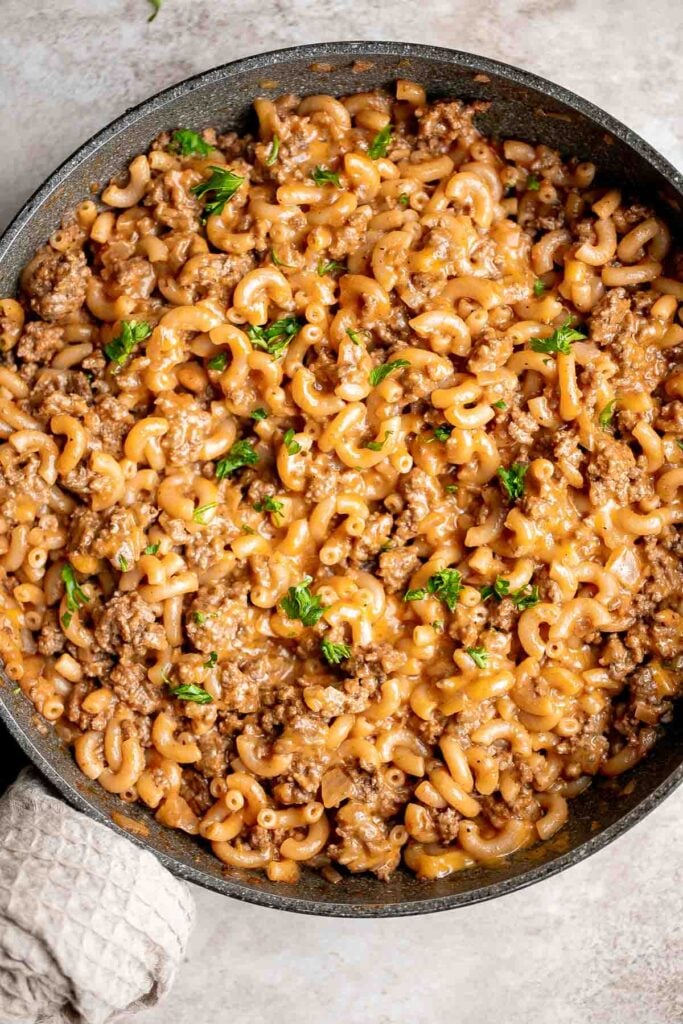 Sunday Dinner Main Courses
Pesto whole chicken baked over a bed of vegetables is the juiciest and most flavorful chicken you'll ever taste. Quick and easy to prep and pop in the oven.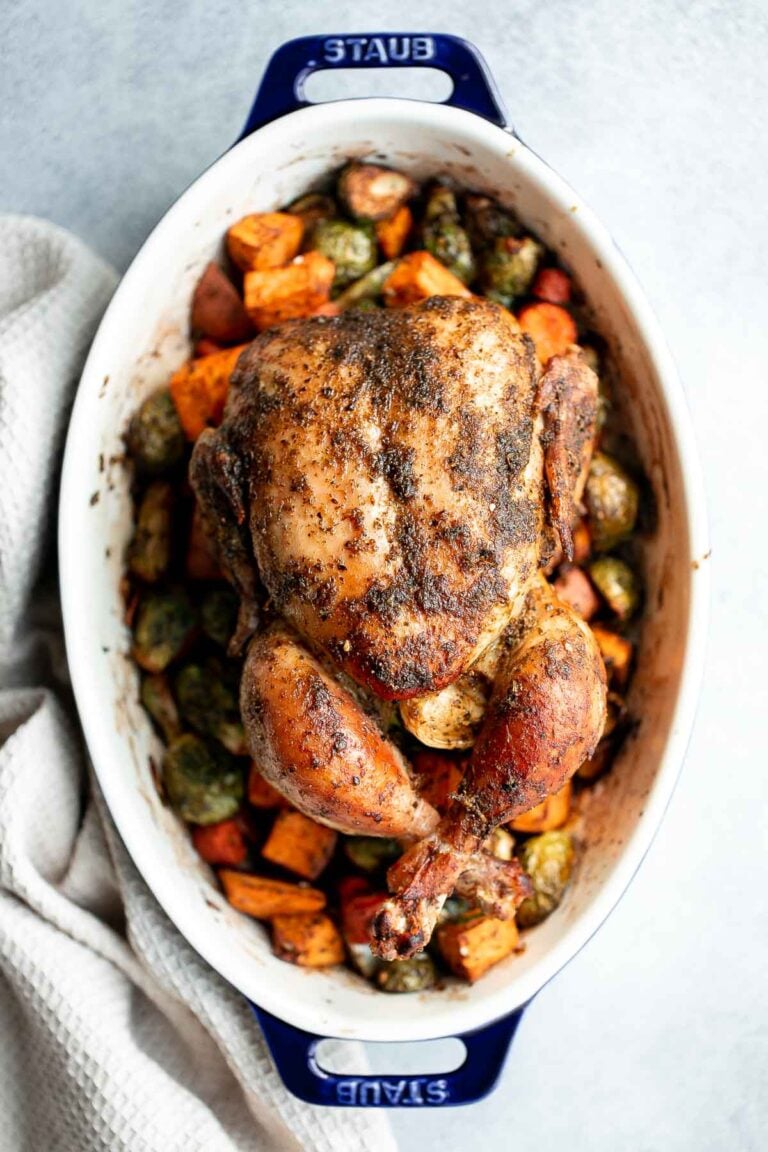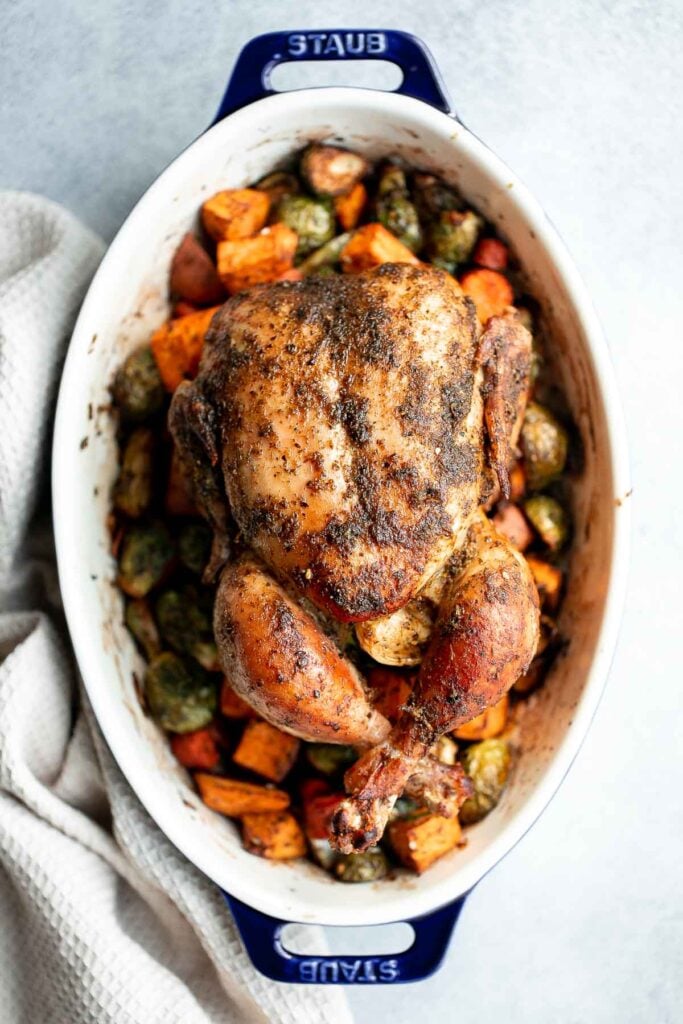 Air Fryer Breaded Fried Chicken Wings
The best breaded fried chicken wings — extra crispy and crunchy outside, tender and juicy inside. You can't even tell they're air fried, not deep-fried!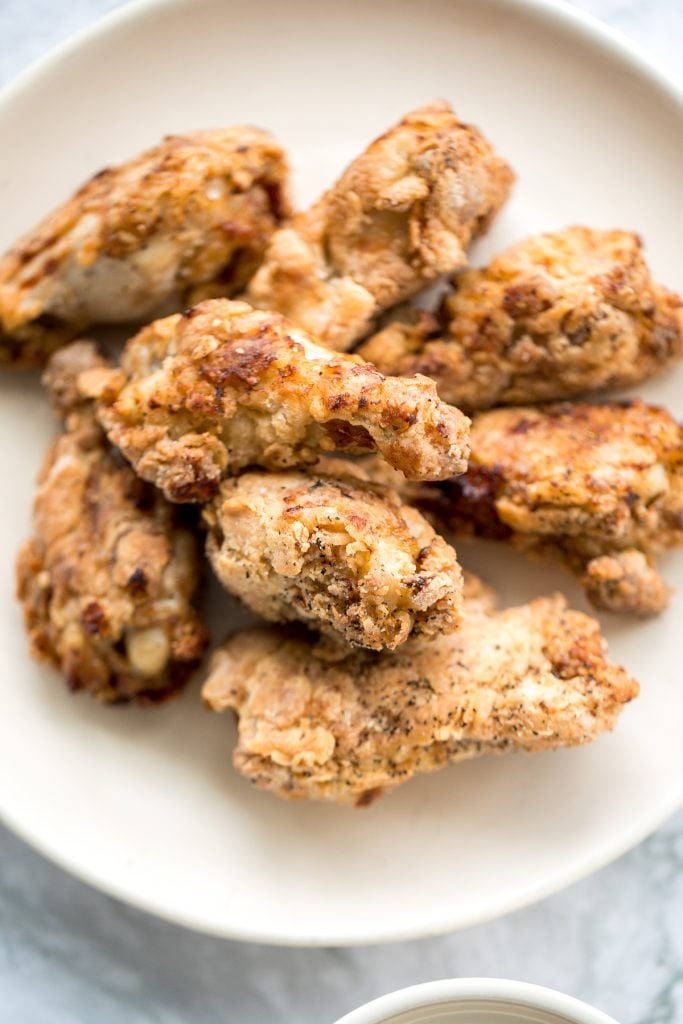 Delicious, comforting homemade Swedish meatballs are seared and smothered in a creamy gravy sauce and taste so much better than IKEA meatballs.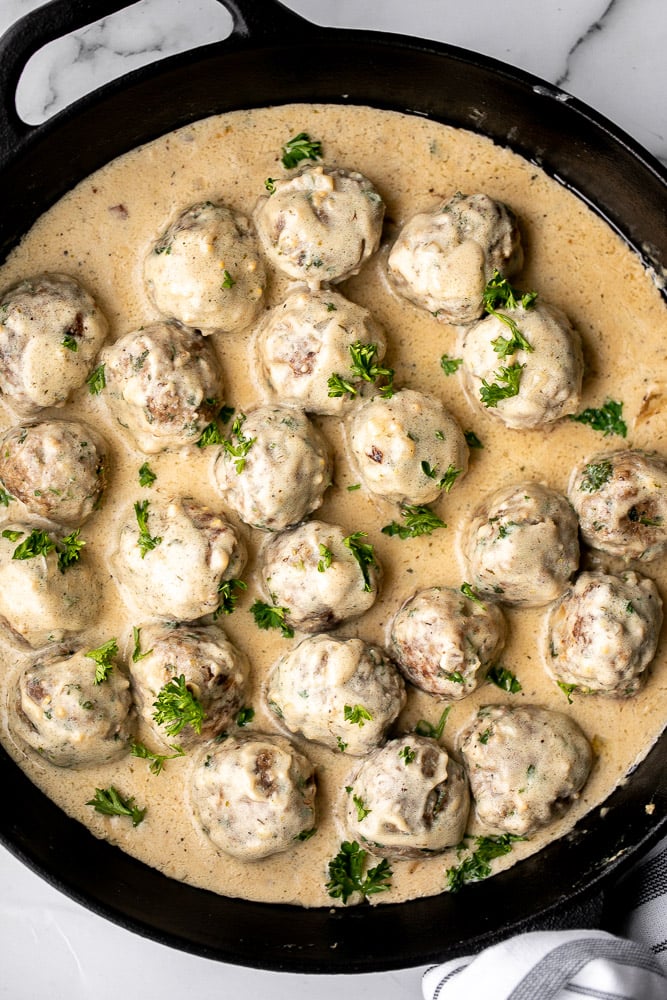 Slow cooker BBQ ribs are juicy, saucy, and tender — the meat literally falls right off the bone. Add this easy recipe to your list of crockpot recipes.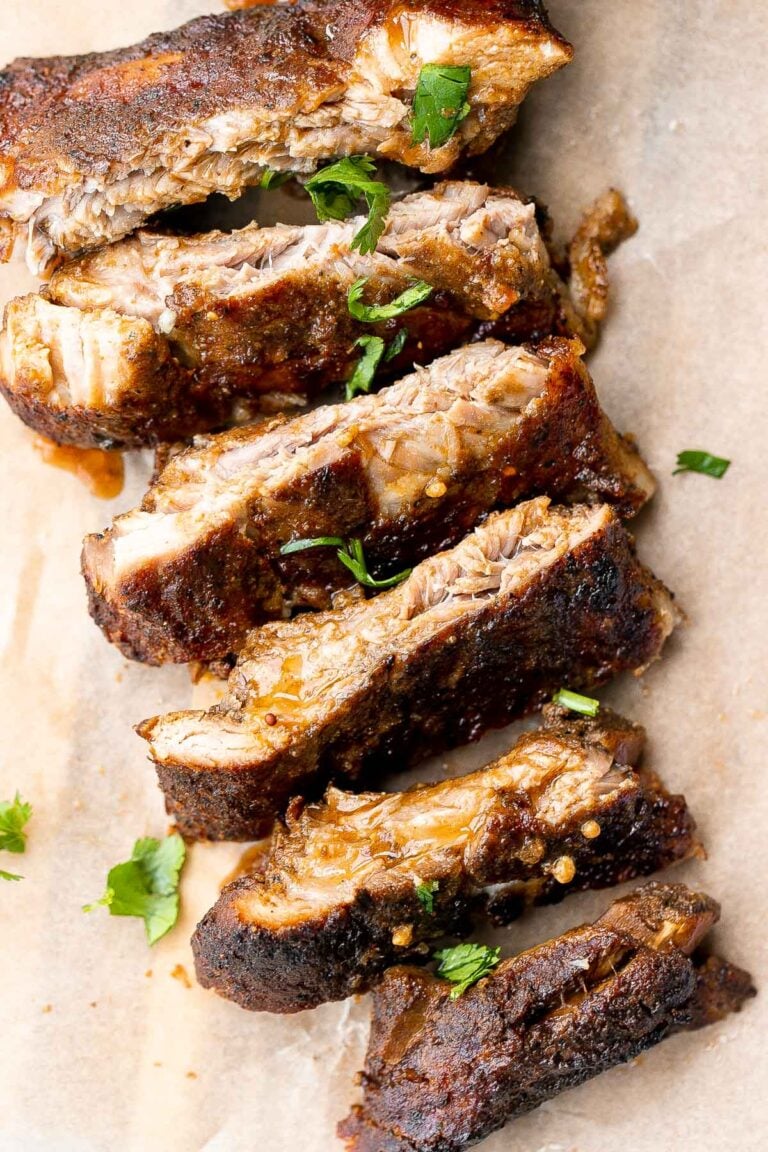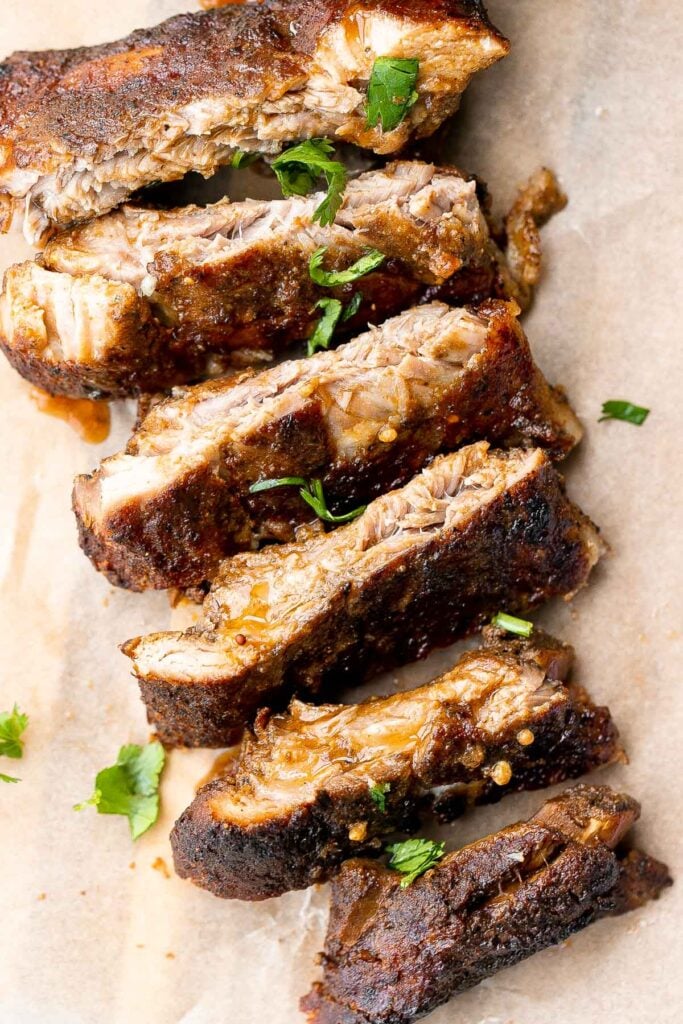 Baked parmesan crusted chicken is breaded in a herby parmesan breadcrumb mixture and baked until crispy perfection. So flavourful and delicious.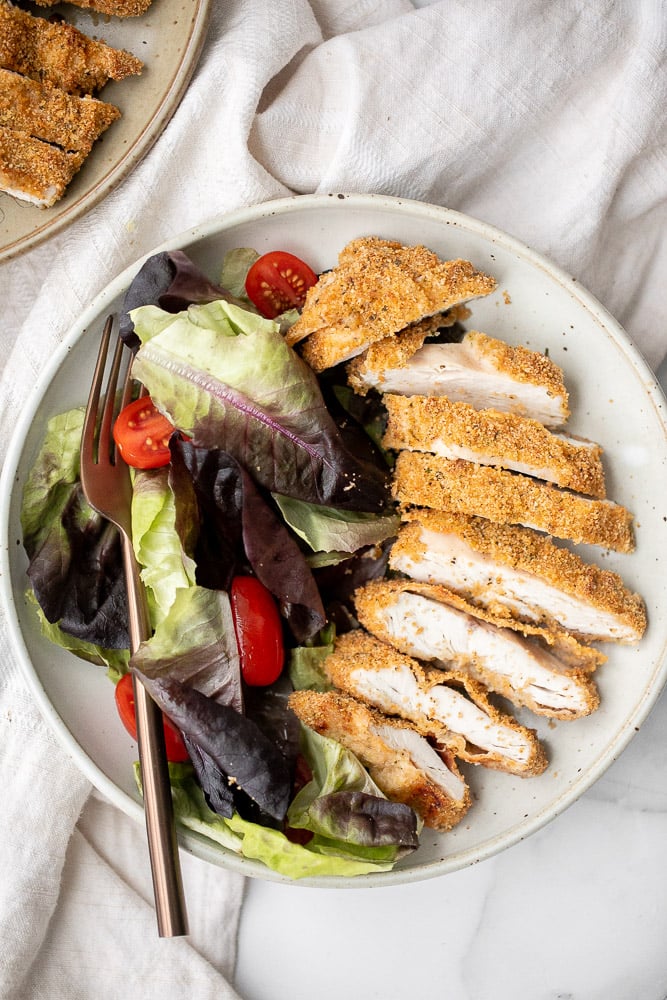 Lasagna roll ups are a twist on traditional lasagna. Lasagna noodles are filled with cheese and meat sauce and rolled up. Make ahead and freezer-friendly!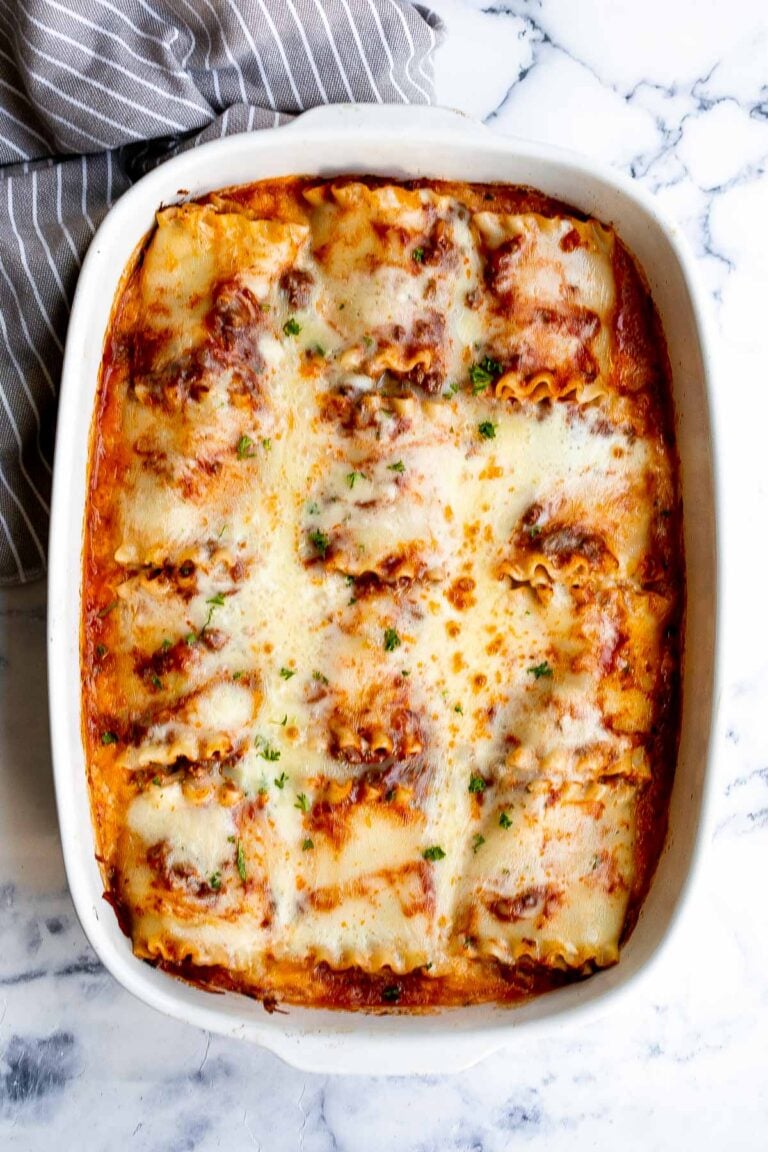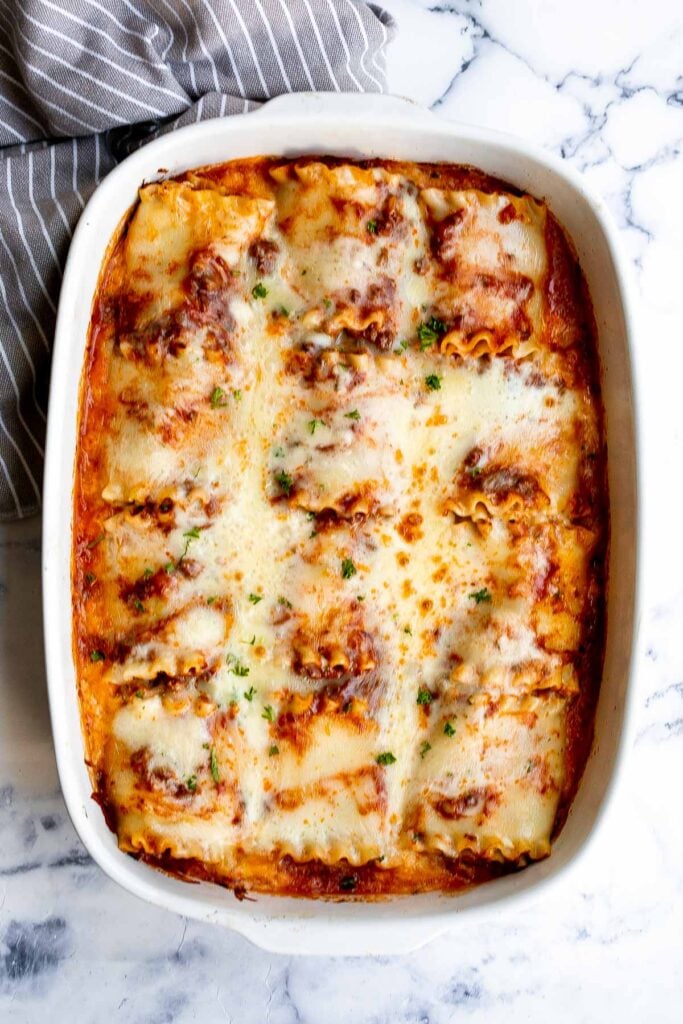 Harissa spatchcock chicken (butterflied chicken) is juicy and tender, has the crispiest skin, and is packed with flavor from red pepper harissa paste.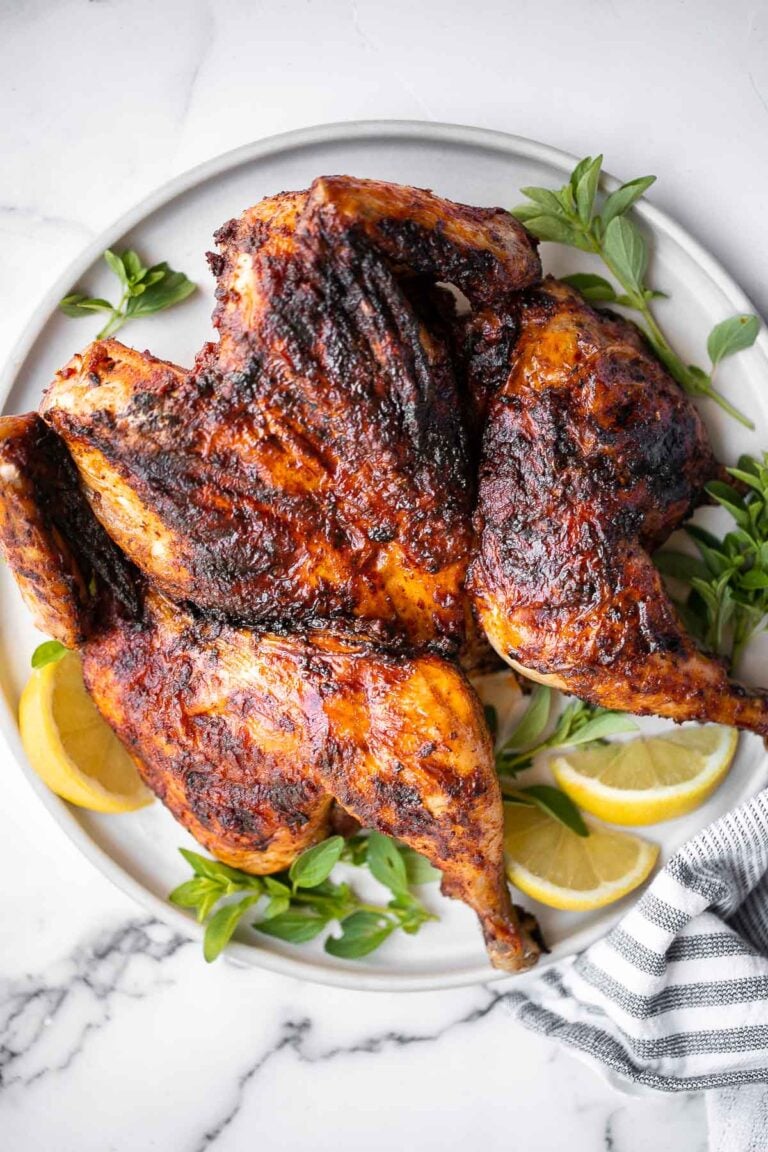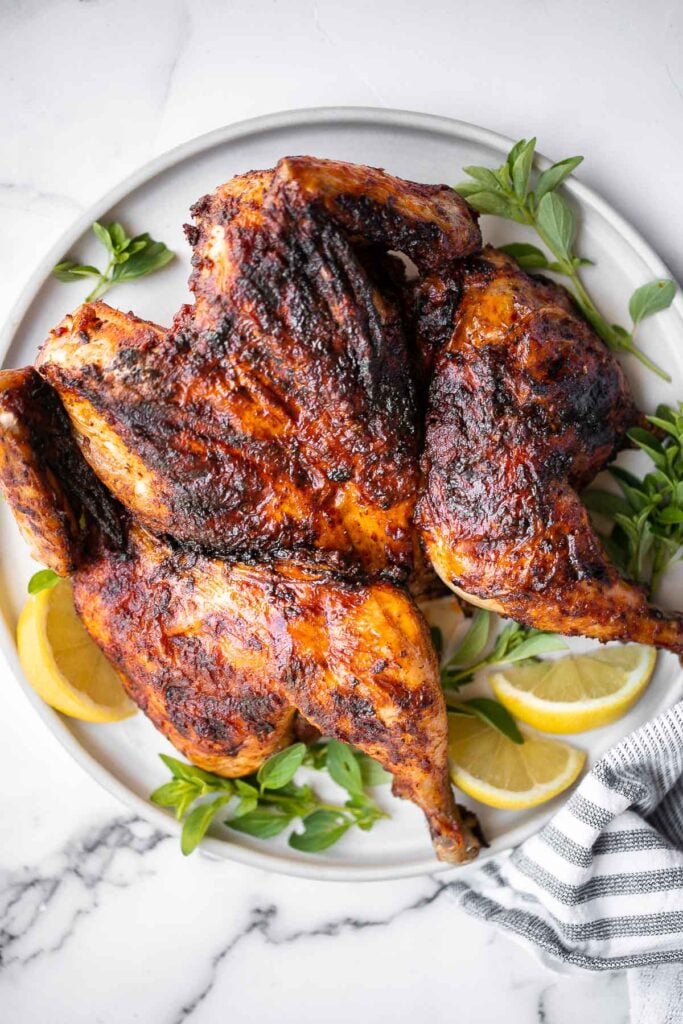 Meatballs are probably my favorite of all ground beef recipes. These quick, easy homemade Italian meatballs are juicy, flavourful, and delicious, simmered in a rich and savoury tomato sauce. Make them in just 30 minutes.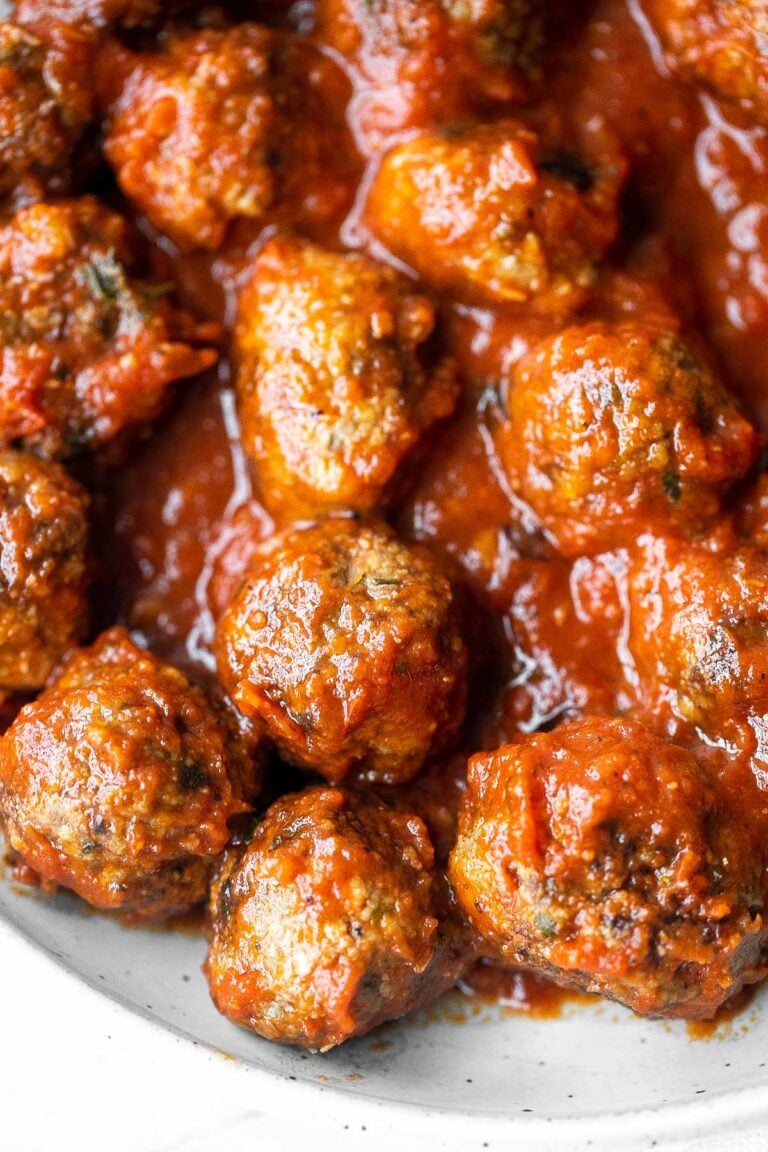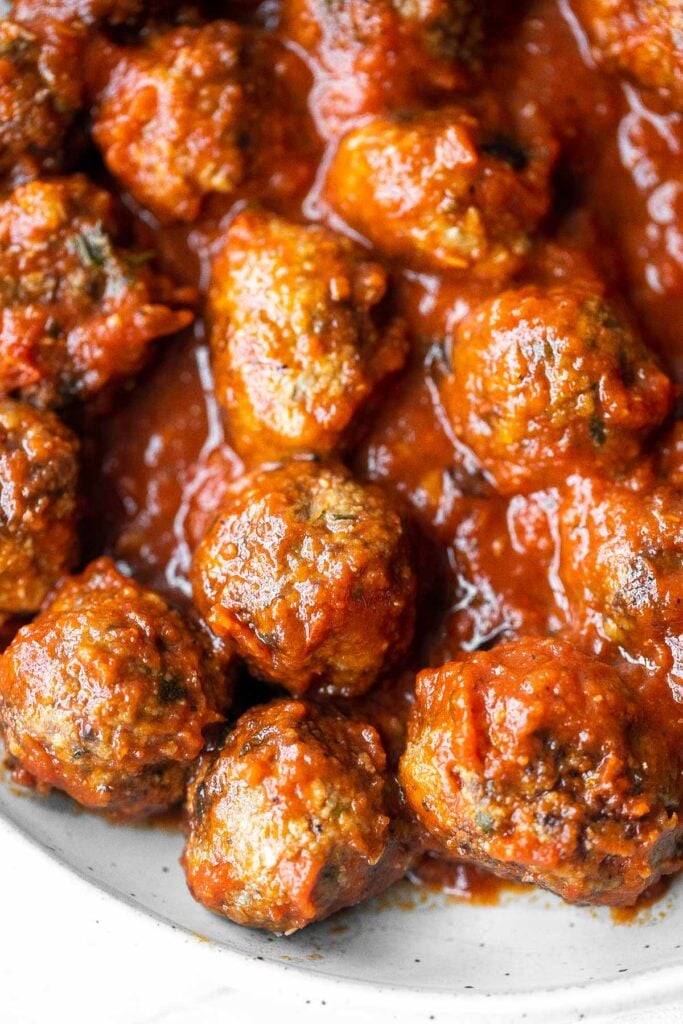 Creamy Chicken Broccoli and Quinoa Casserole
Nothing says comfort food better than a creamy chicken, broccoli and quinoa casserole made with fresh and healthy ingredients.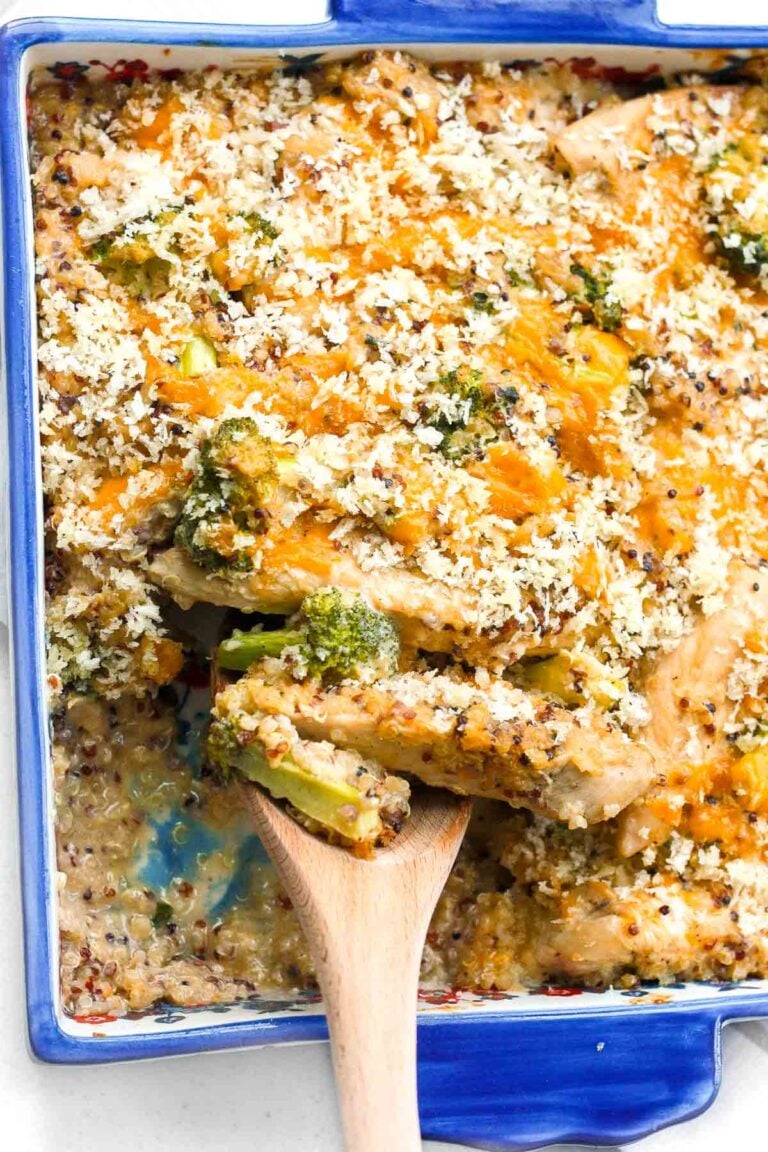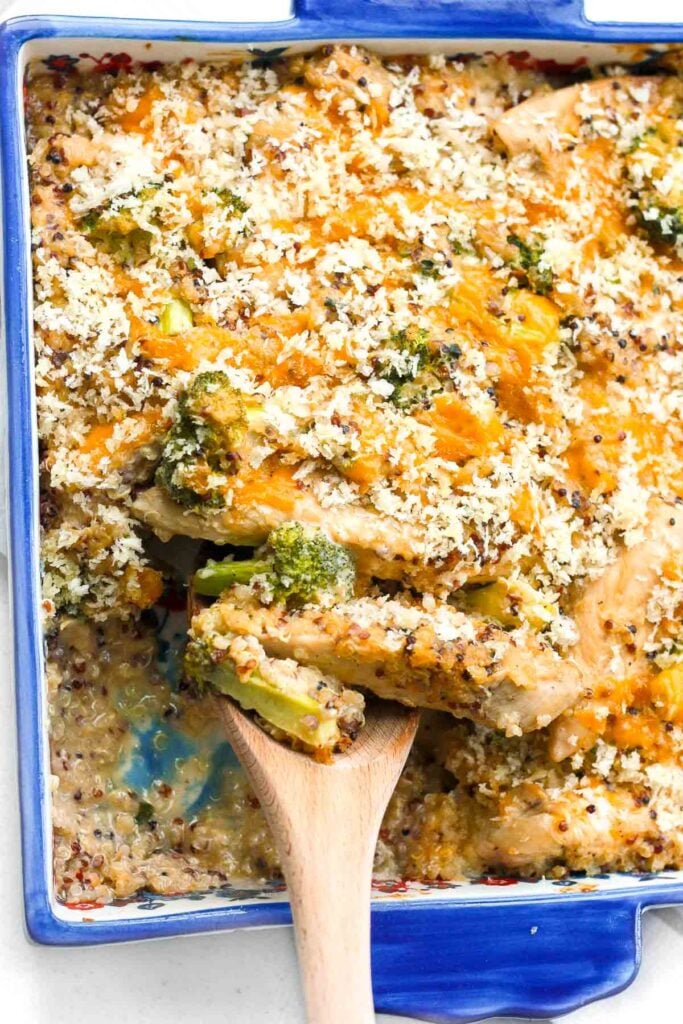 Homemade roast beef is roasted on high heat and slow cooked on low heat for the best texture — browned crust on the outside and tender, moist, juicy inside.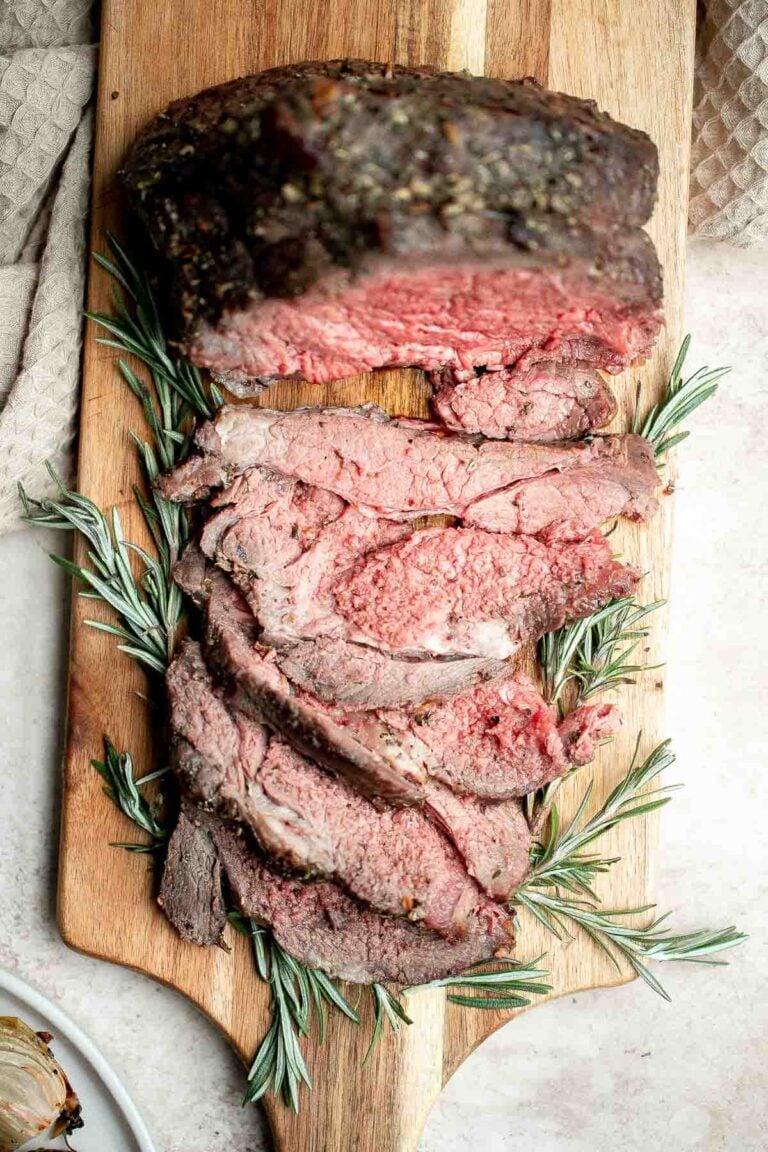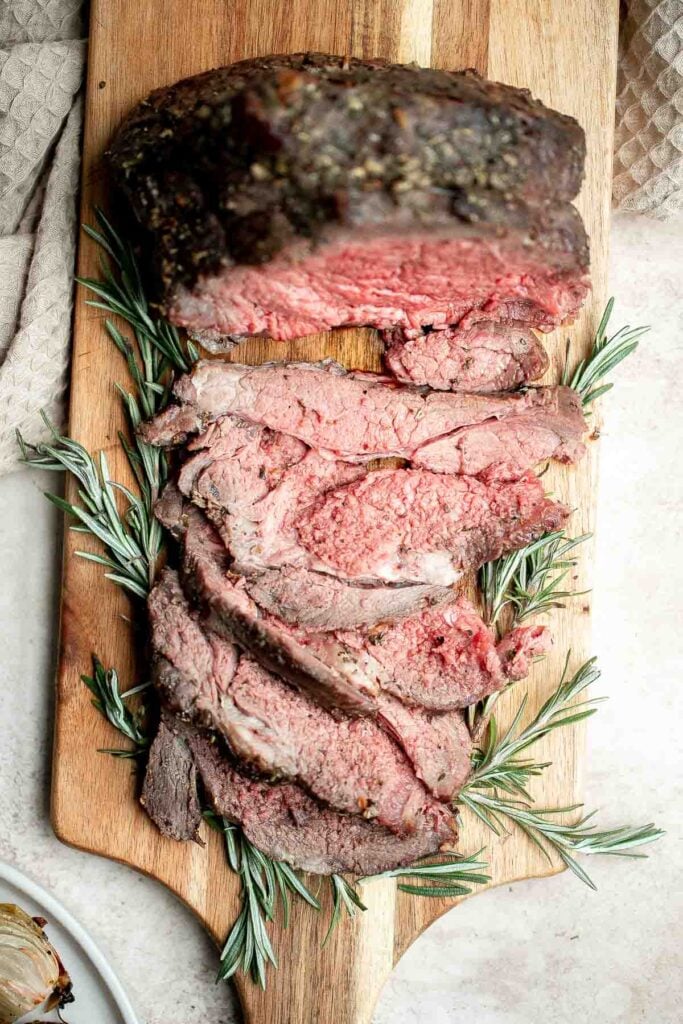 Creamy White Chicken and Spinach Lasagna
Creamy white chicken and spinach lasagna with tender shredded chicken is the most comforting creamiest cheesiest white lasagna. Easy to make ahead & freeze.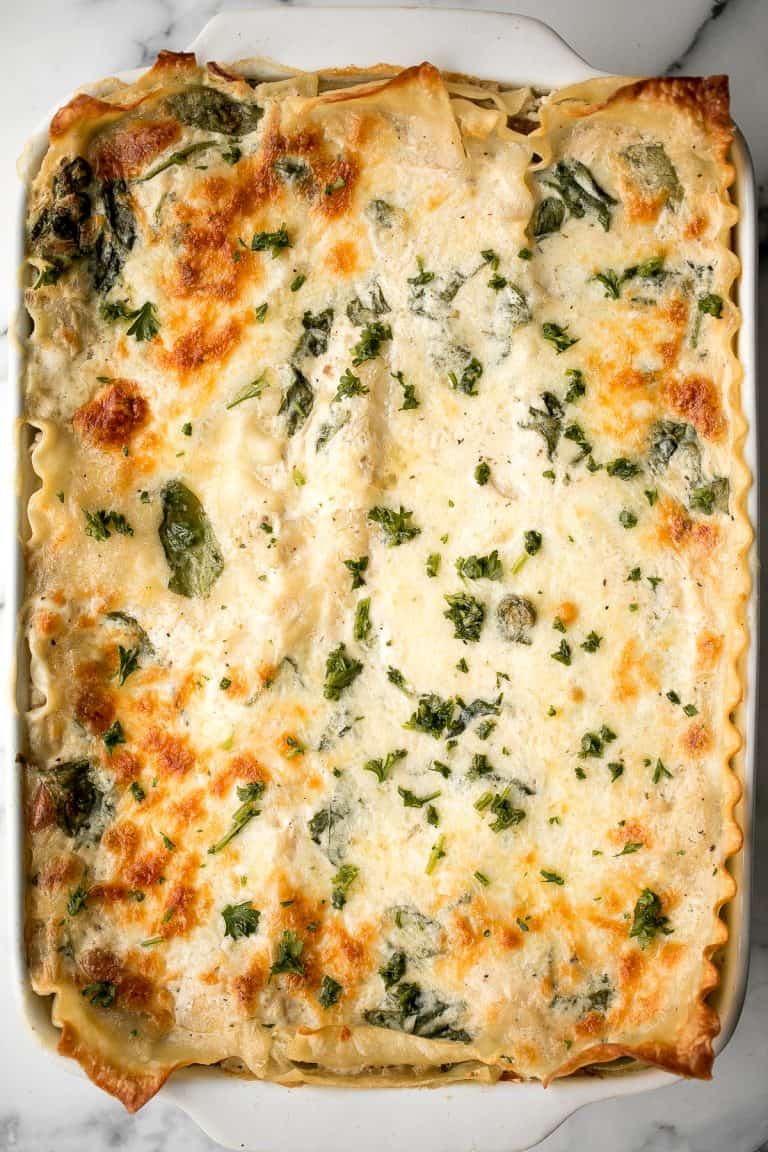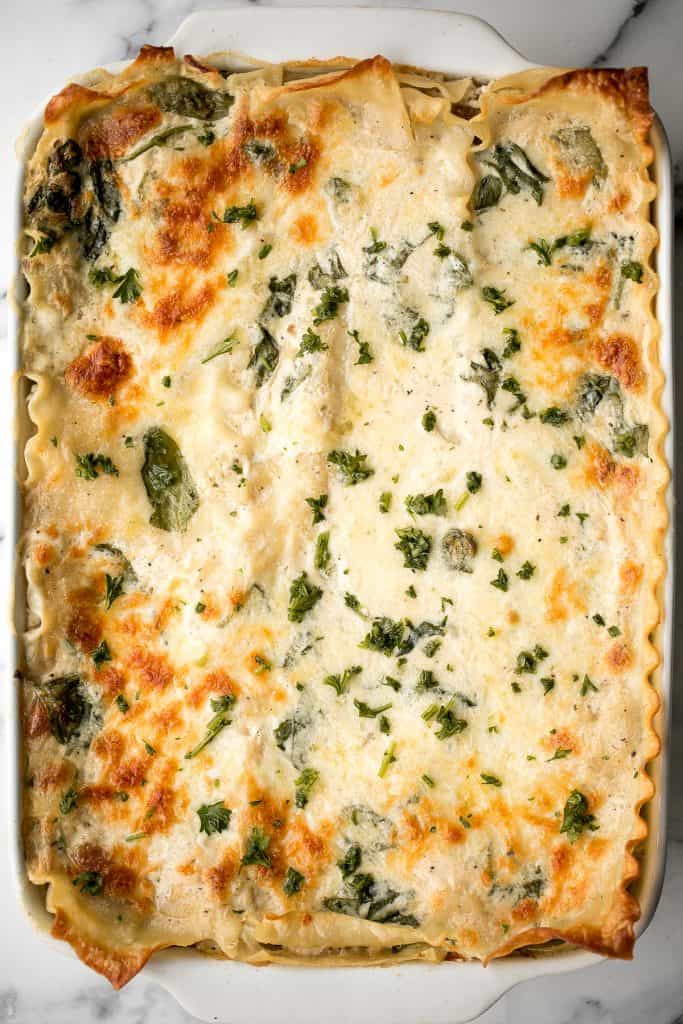 Dutch Oven Whole Roast Chicken
Easy Dutch oven whole roast chicken with the crispiest golden skin is juicy, tender and succulent and packed with flavour. Just takes 15 minutes to prep.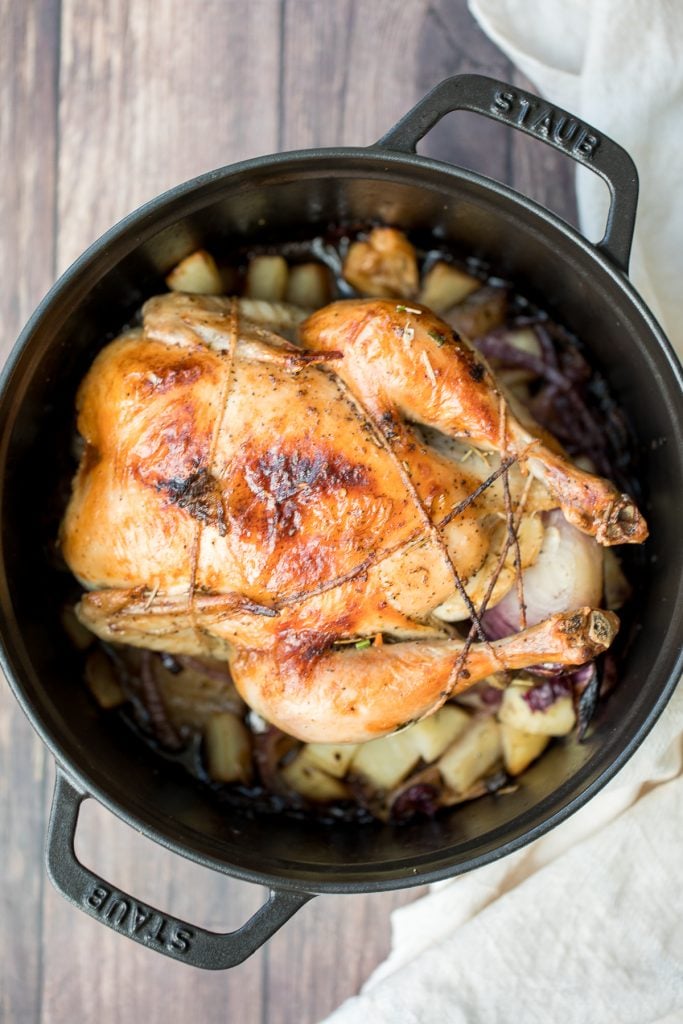 Sunday Dinner Seafood Recipes
Easy, garlicky and buttery grilled shrimp boil with prawns, corn, baby potatoes and sausage, seasoned and tossed with parsley takes just 20 minutes to cook. Throw some whole potatoes on the grill too and serve this with some BBQ Chicken Stuffed Baked Potatoes.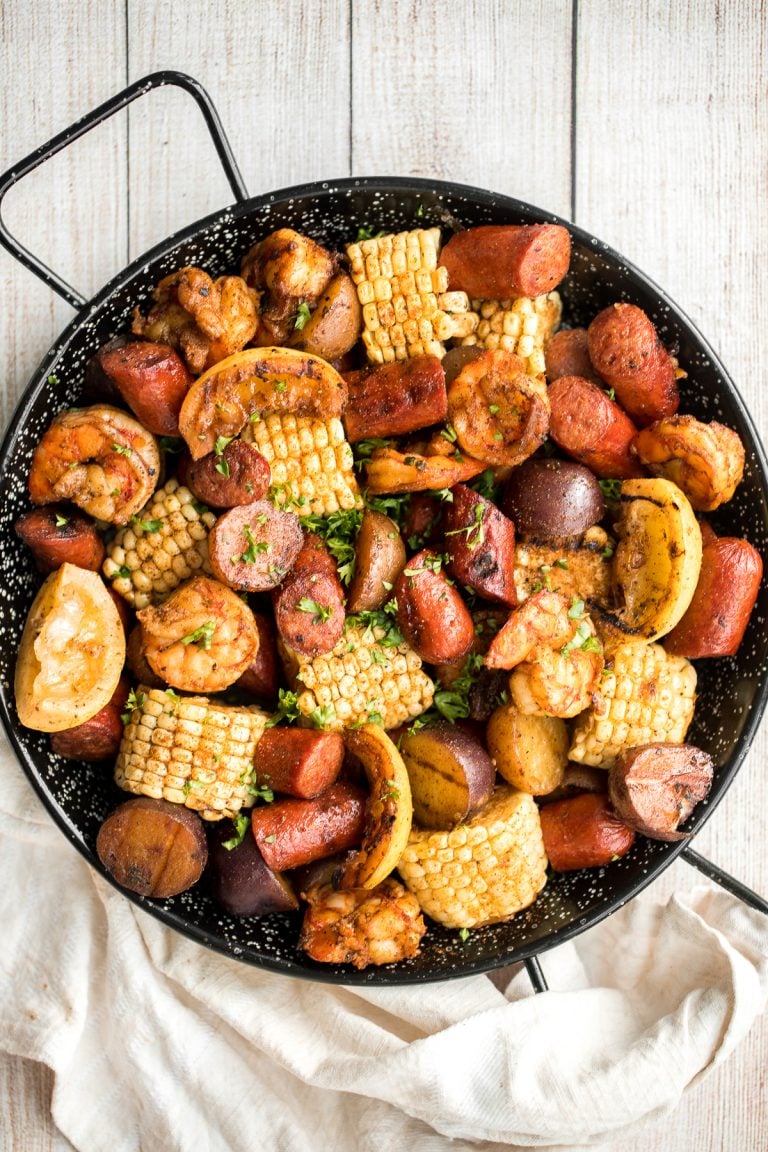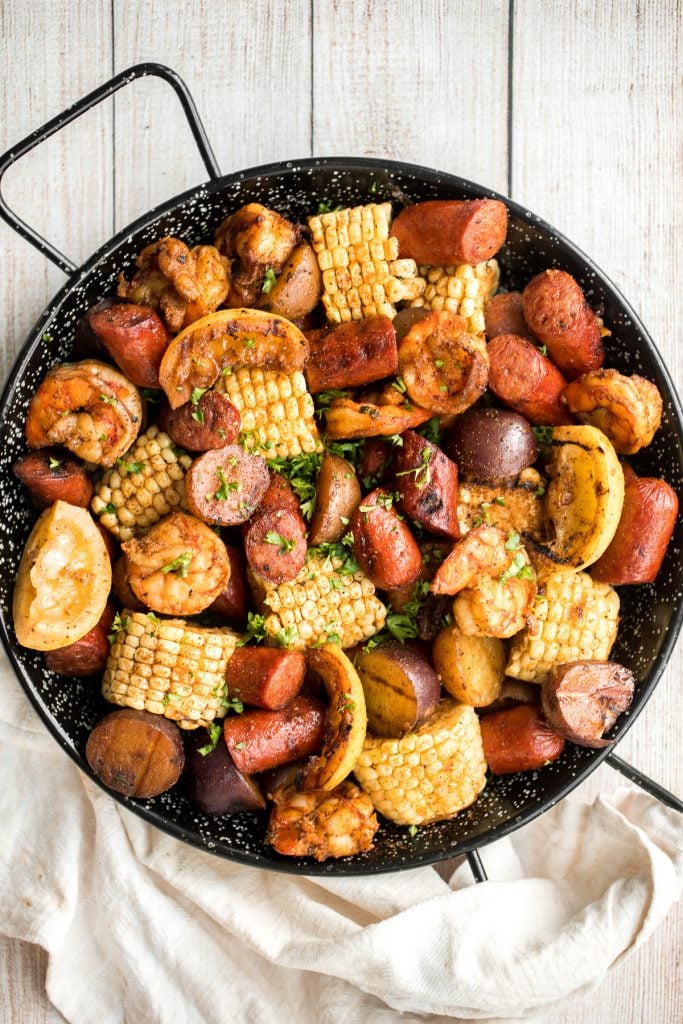 Tender, flaky, flavorful garlic butter salmon is well-seasoned, seared to perfection, and basted until juicy. Quick and easy to make in 20 minutes.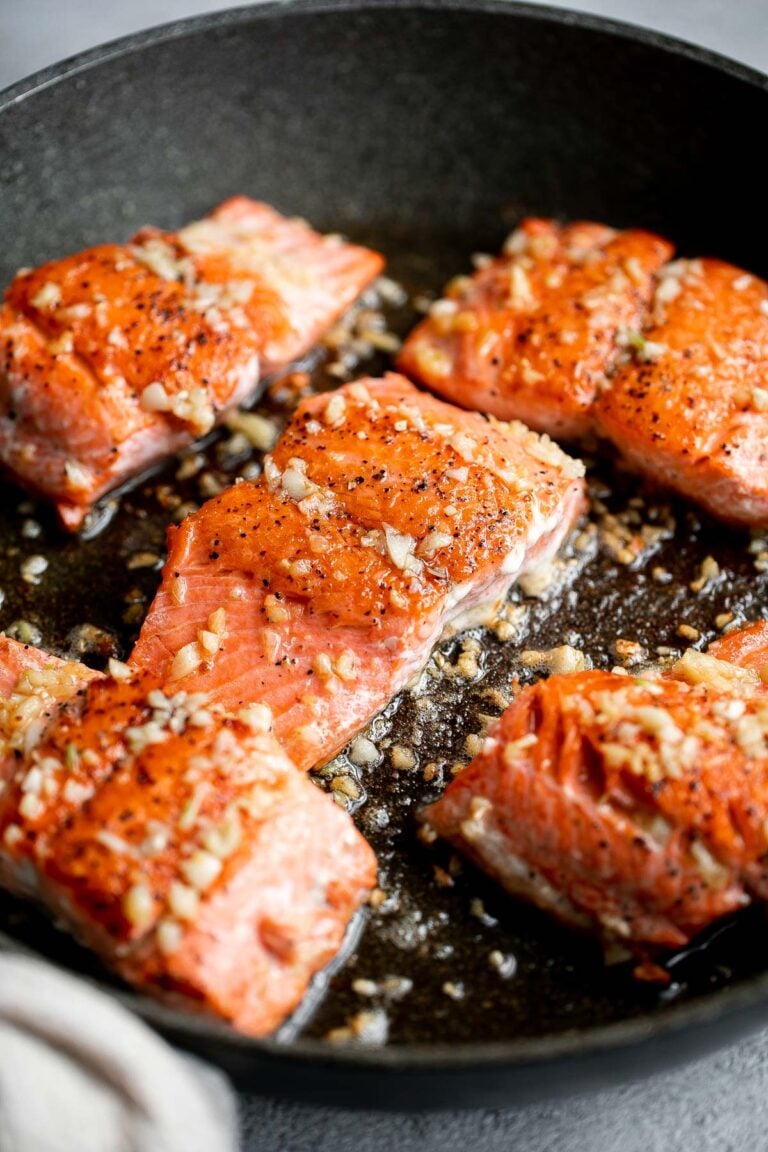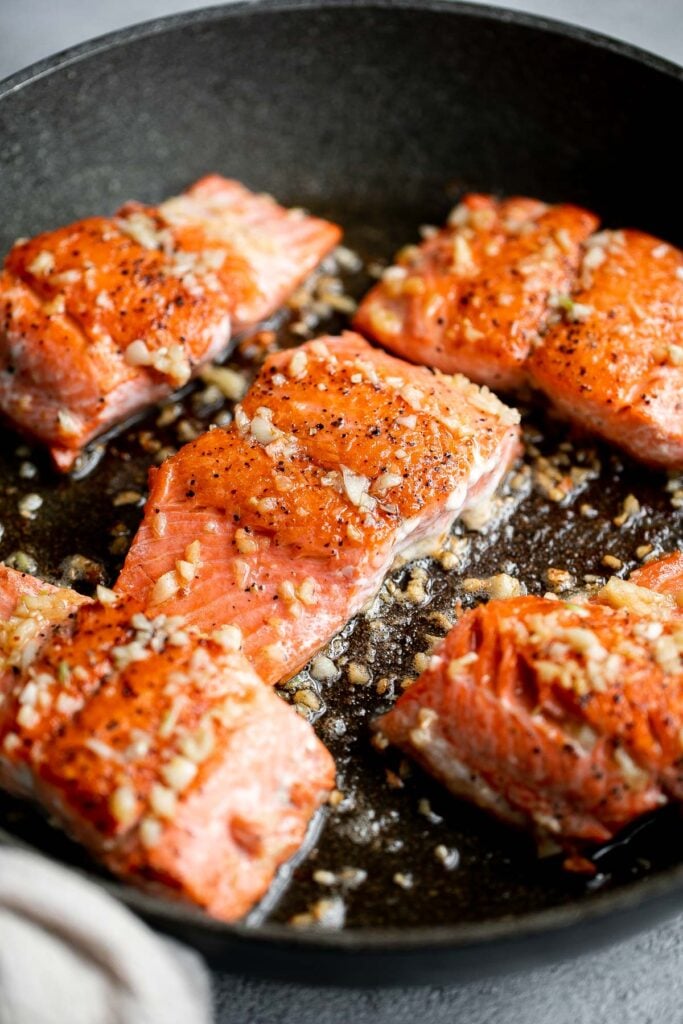 Creamy Tuscan shrimp packed with sun-dried tomatoes, spinach, and garlic, is creamy, rich, and delicious. Make it in just 15 minutes, including prep! One of the best Sunday dinner ideas.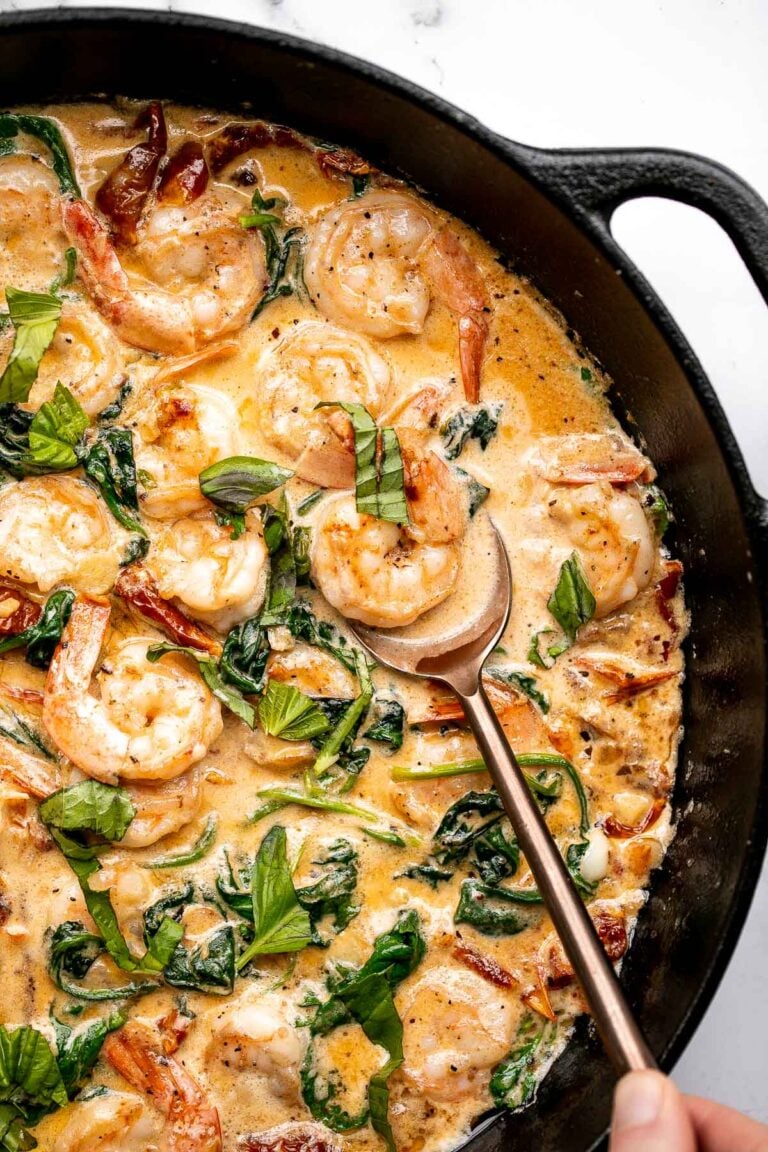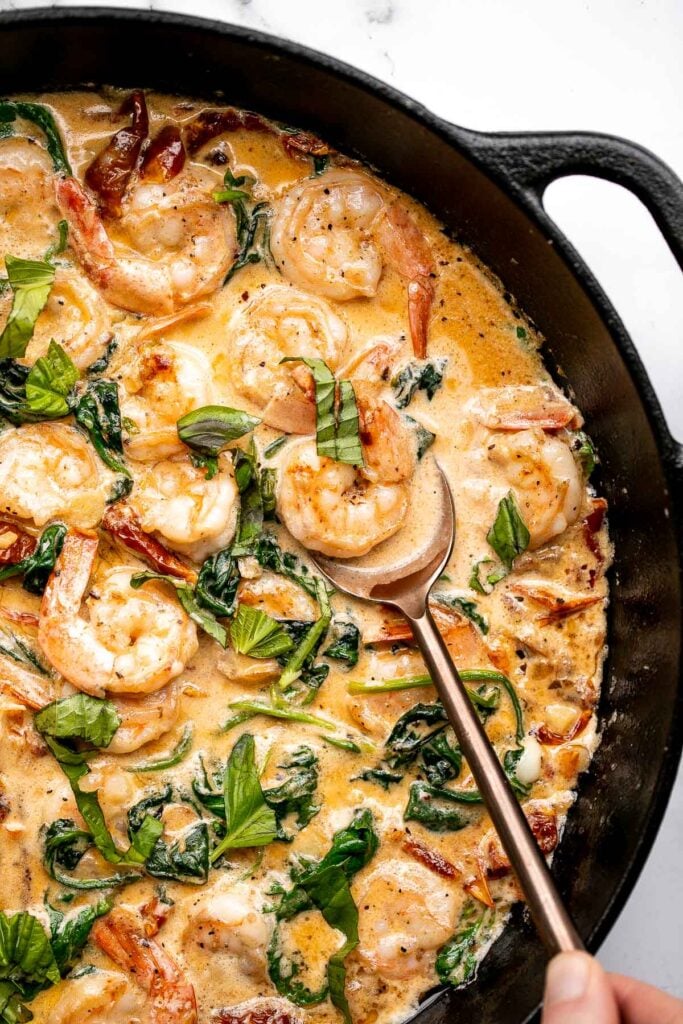 Garlicky, buttery, and perfectly seared scallops take less than 10 minutes to prep and cook. It's the easiest fancy, restaurant-grade meal to make at home and one of my favorite New Year's dinner ideas.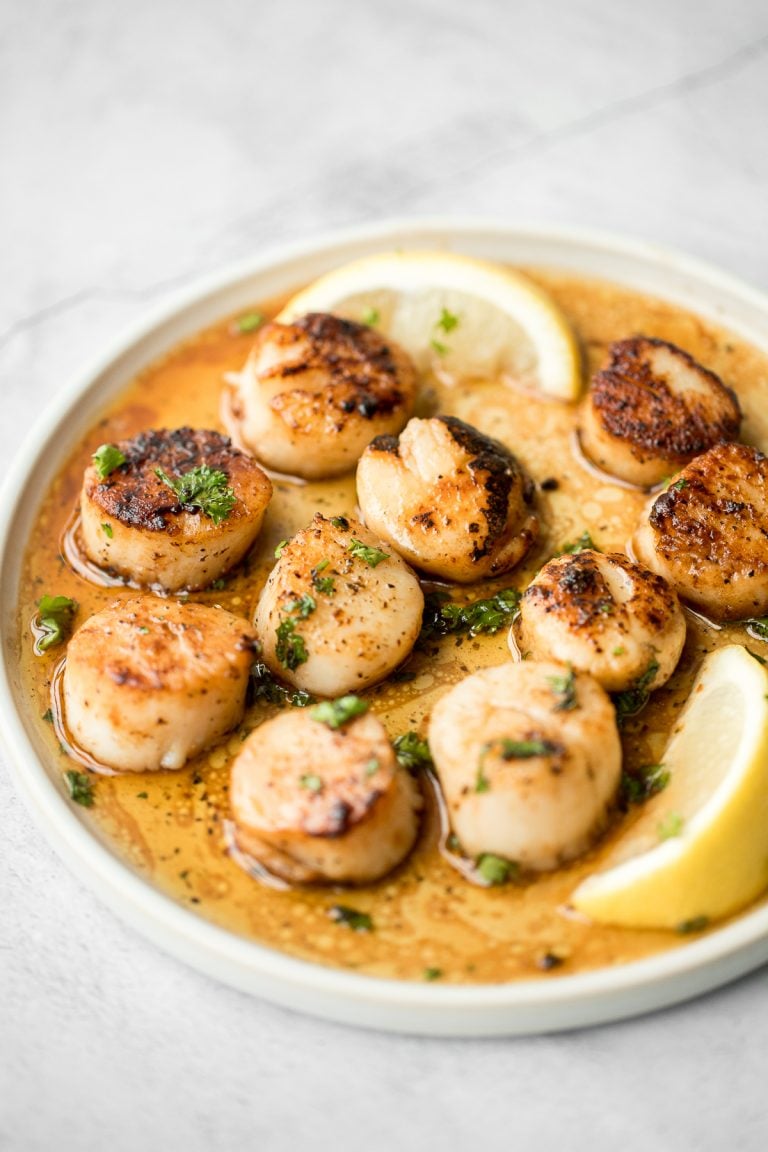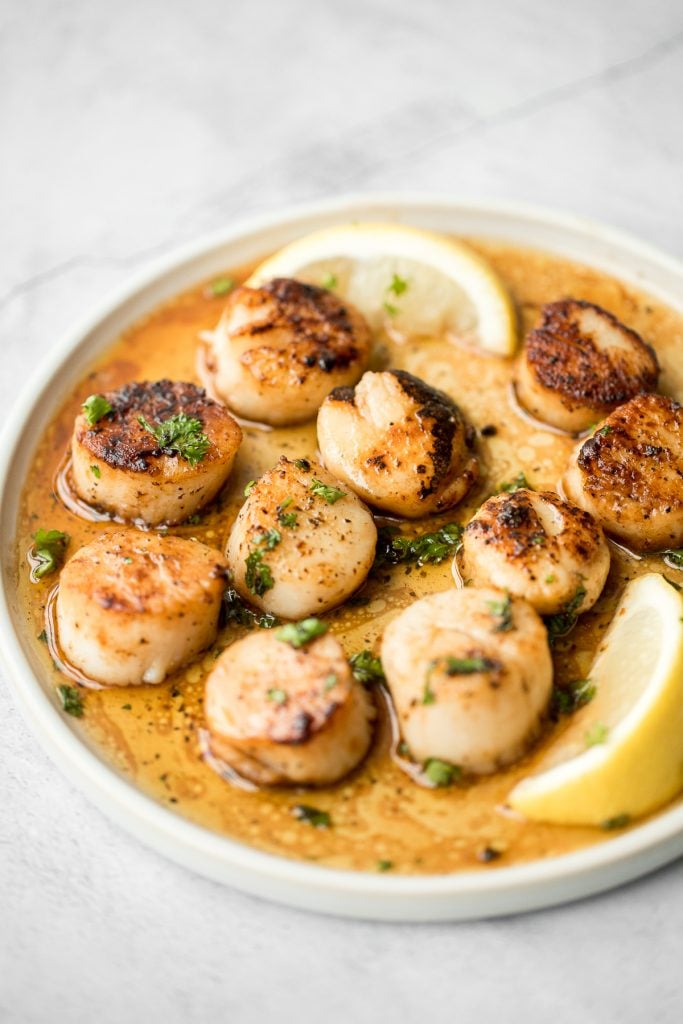 Shrimp Fettuccine Alfredo Pasta Bake
Creamy shrimp fettuccine alfredo pasta bake is garlicky, buttery, cheesy, loaded with shrimp + parsley and topped with mozzarella. Easy comfort food goals.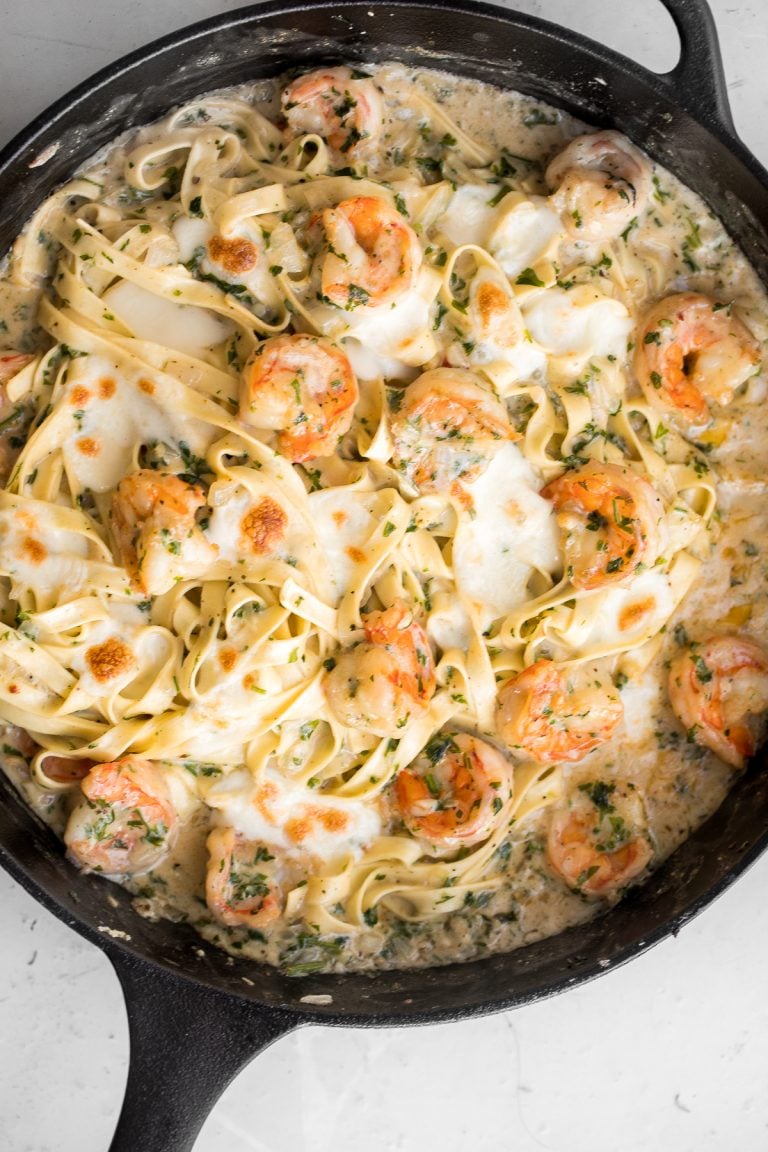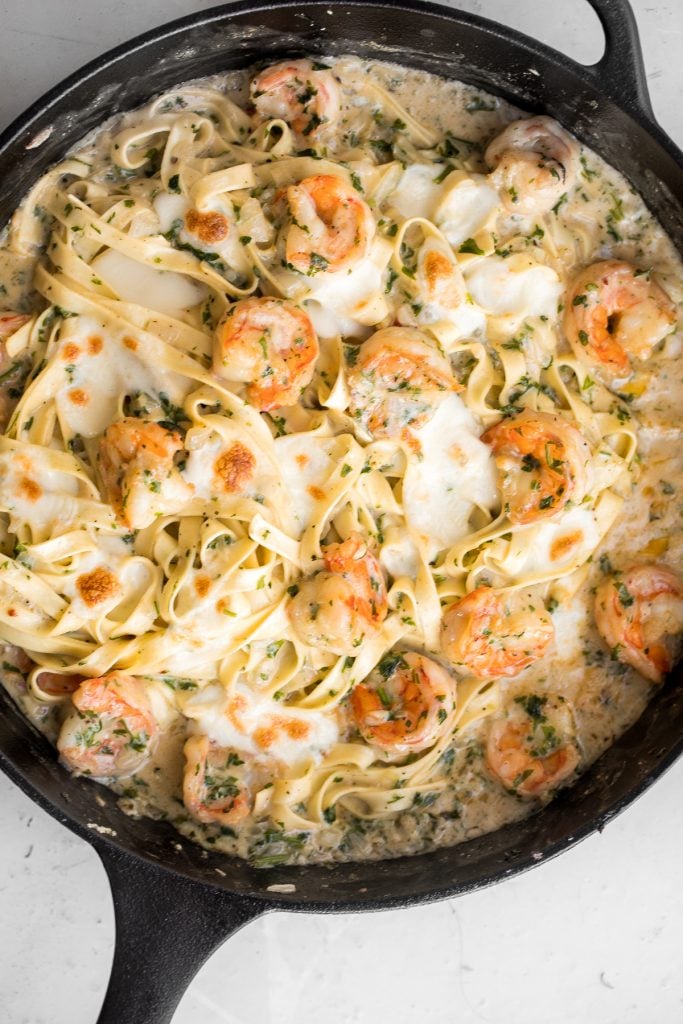 Creamy garlic salmon is a quick easy one-pan meal ready in under 30 minutes, with seared flaky tender salmon tossed in a delicious creamy garlic sauce.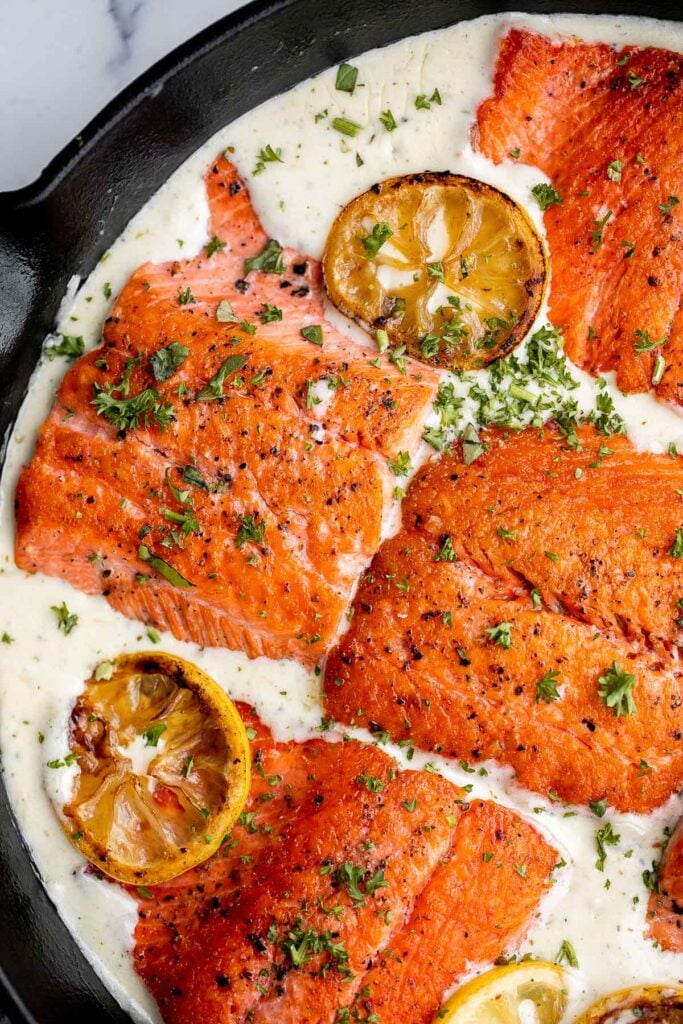 Creamy Shrimp Pasta with Sun-dried Tomatoes
Creamy shrimp pasta with sun-dried tomatoes is a delicious, quick and easy meal that takes just 20 minutes to prep and make. The perfect weeknight dinner. | aheadofthyme.com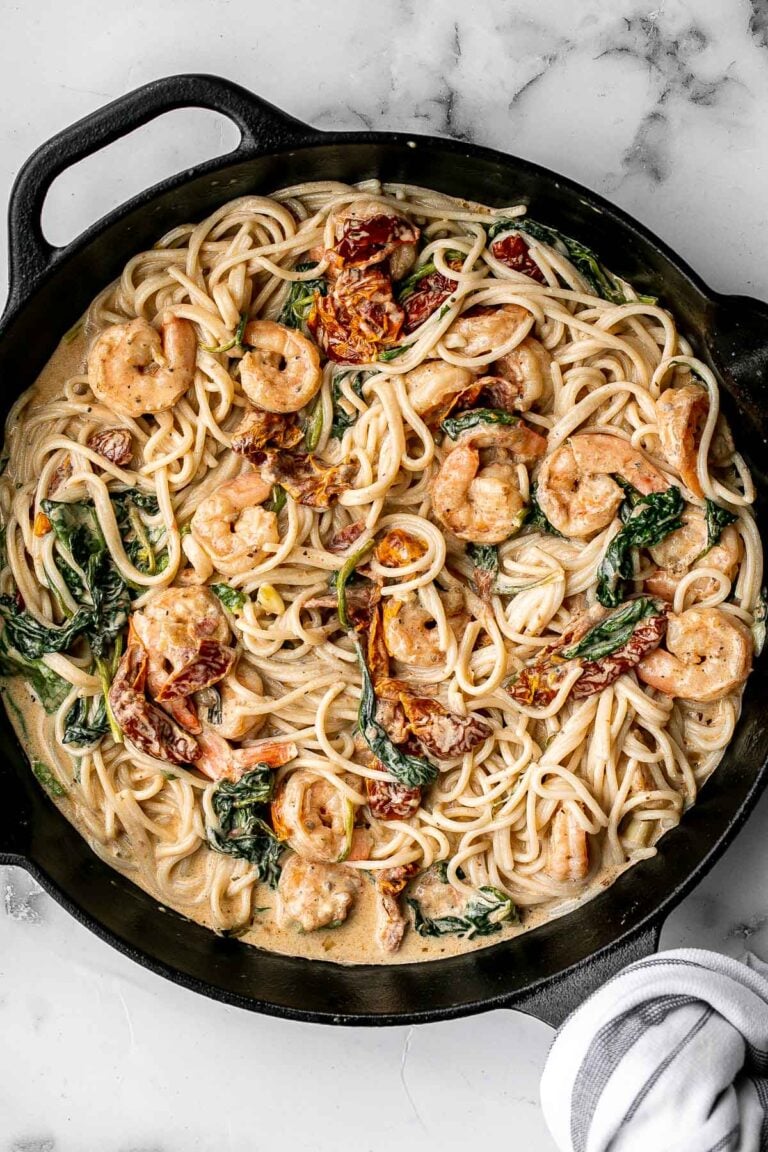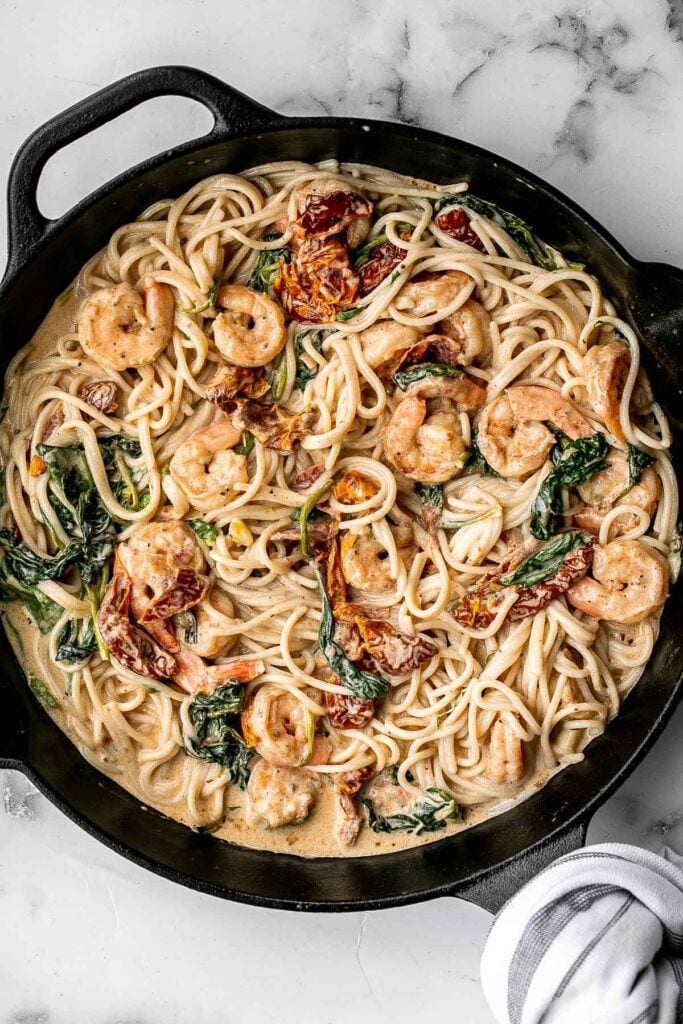 Flavourful, easy fish tacos with lime crema is made with seasoned white fish, cabbage slaw, and lime sauce. It takes less than 25 minutes to prep and serve.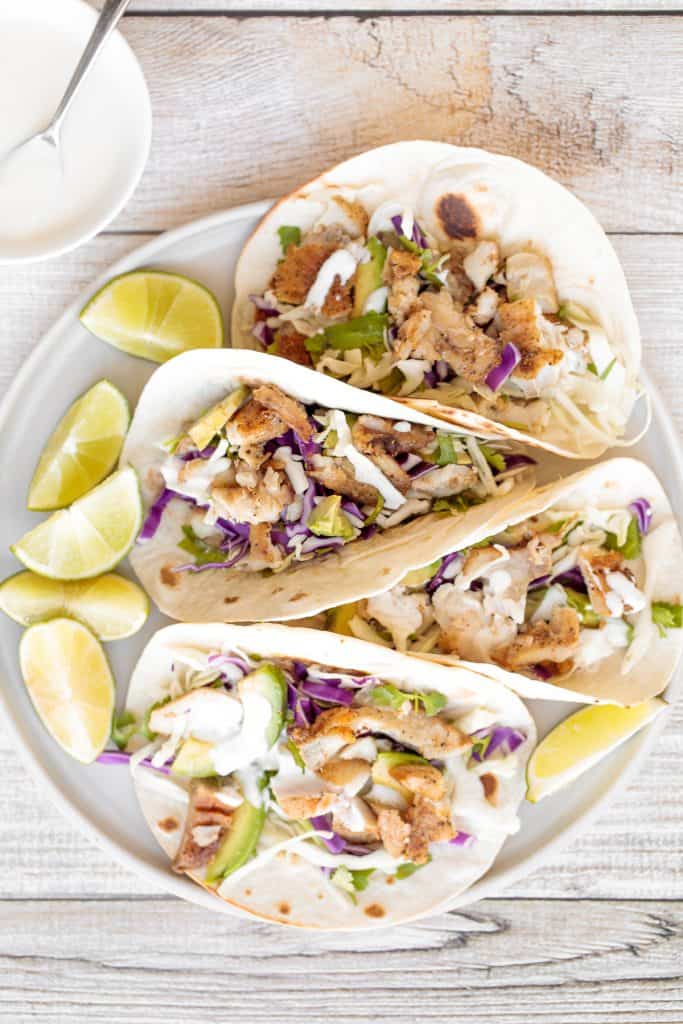 Sunday Dinner Ideas in the Crockpot or Instant Pot
Instant pot whole chicken with gravy is tender, juicy, and flavorful. It's the fastest way to cook a whole rotisserie chicken for dinner in just 40 minutes.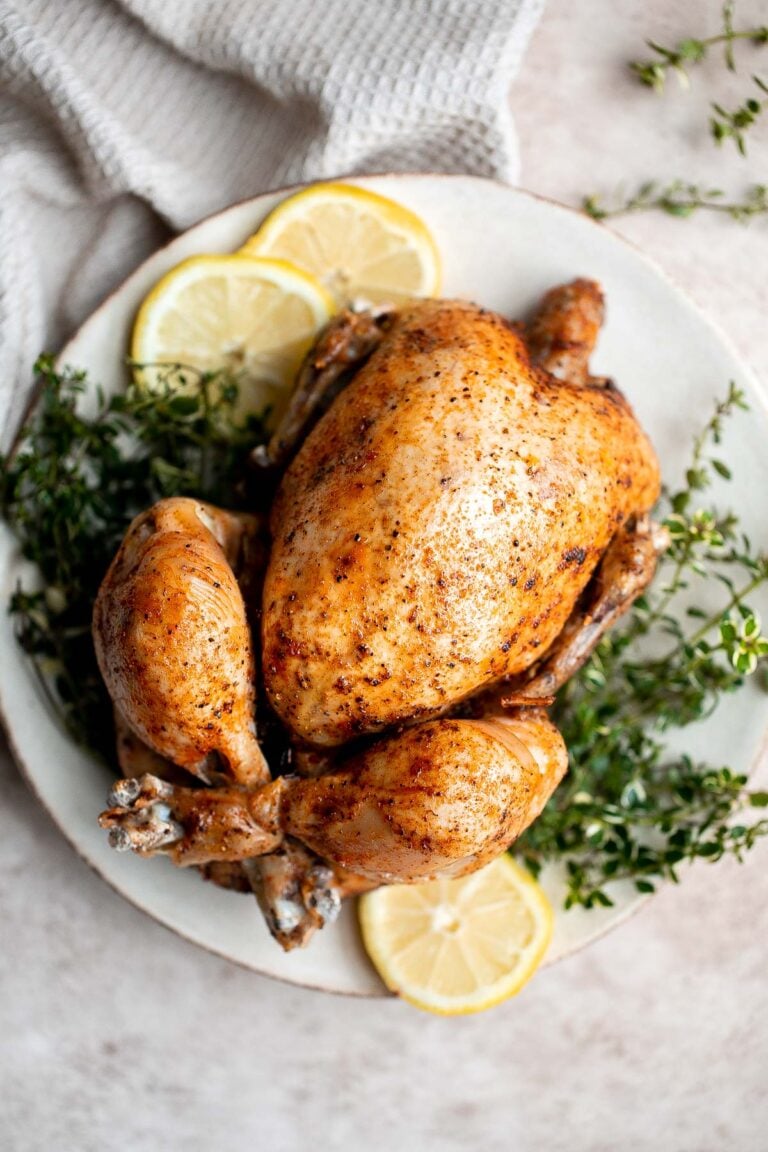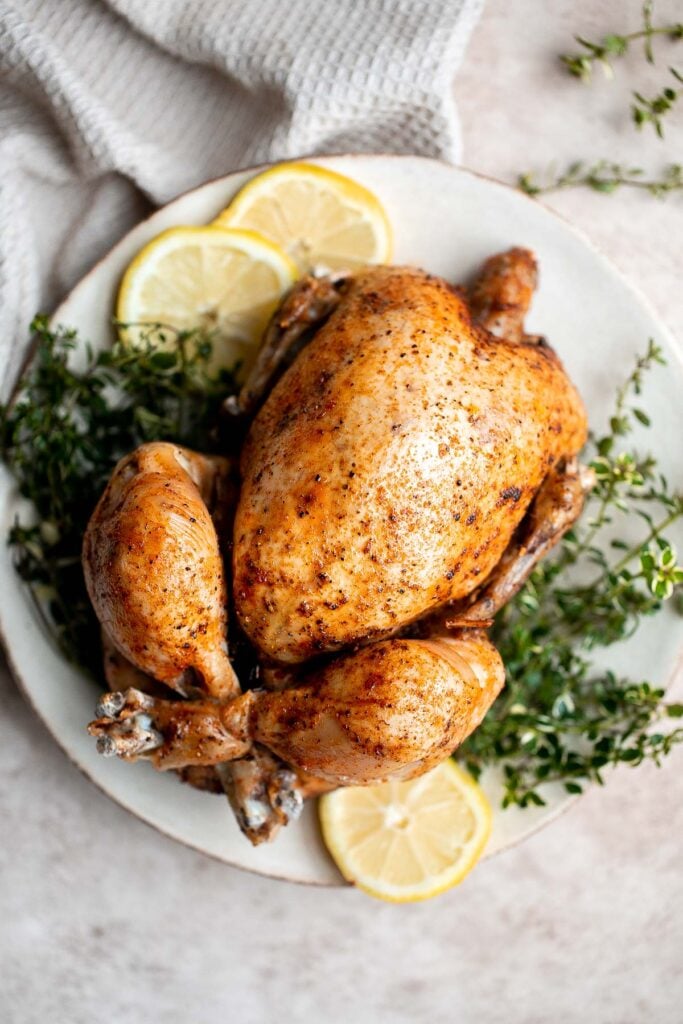 Hearty slow cooker beef chili is an easy, comforting, low-maintenance dinner in fall and winter months. It's a family favourite crockpot chili.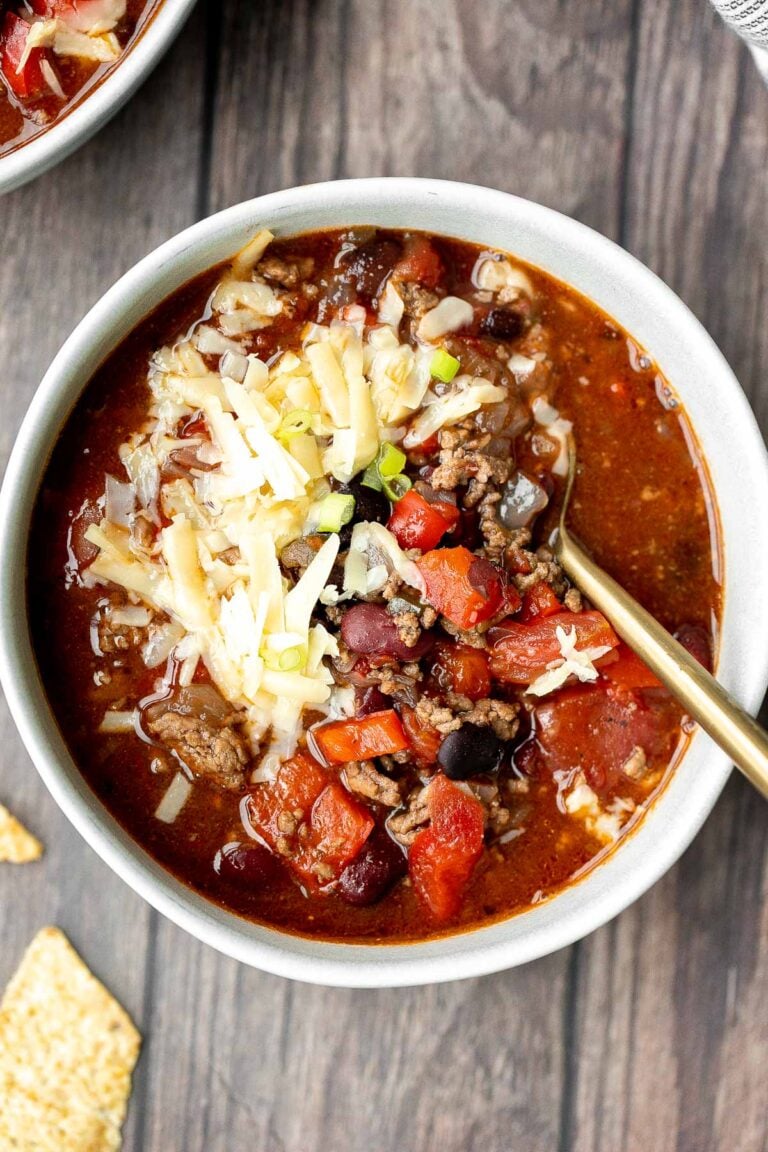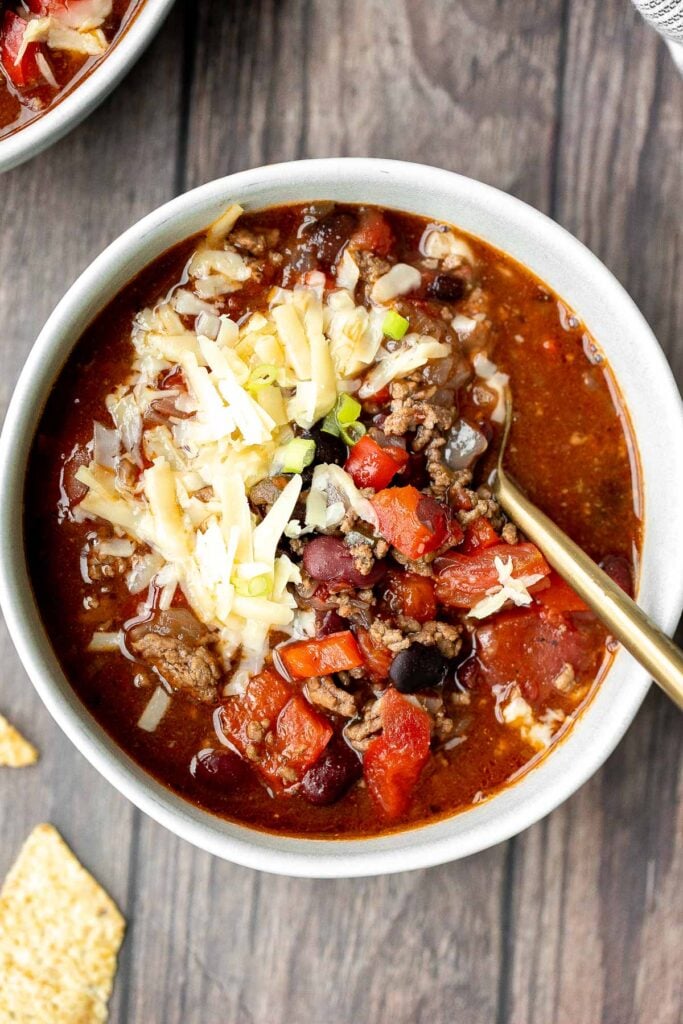 Instant pot beef curry with potatoes and carrots is delicious, hearty, comforting, and flavorful. It's made quick and easy in the pressure cooker.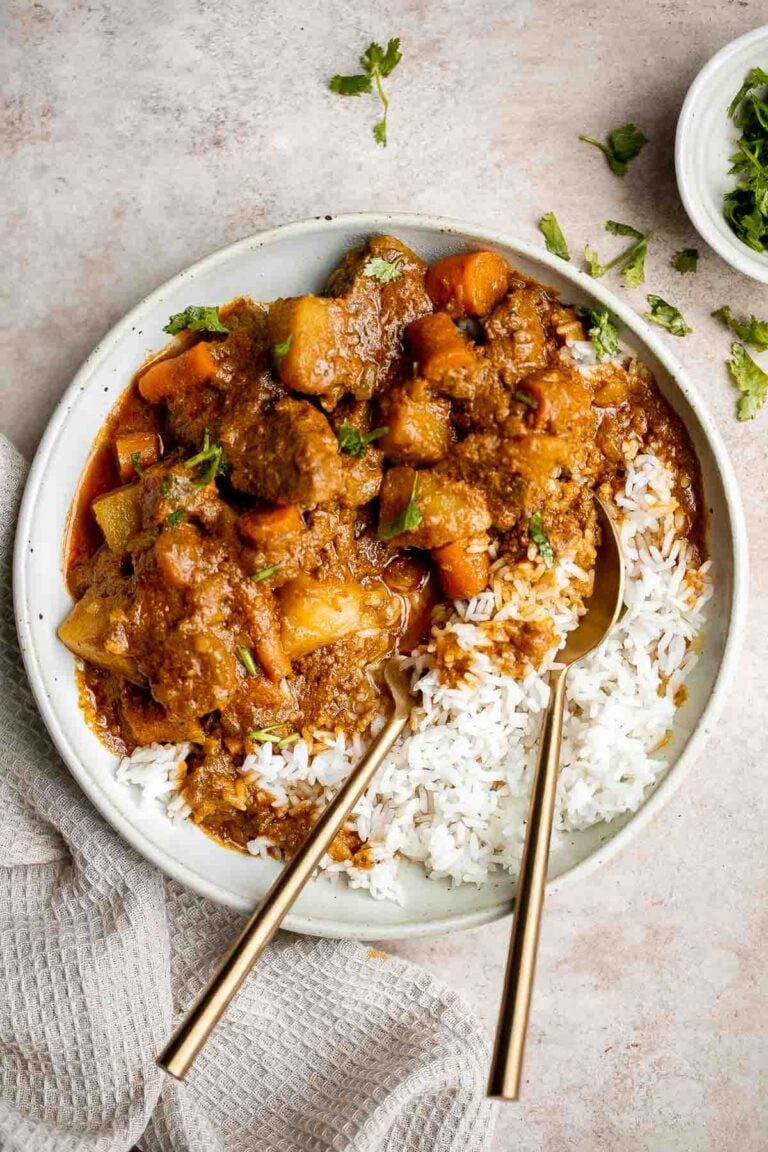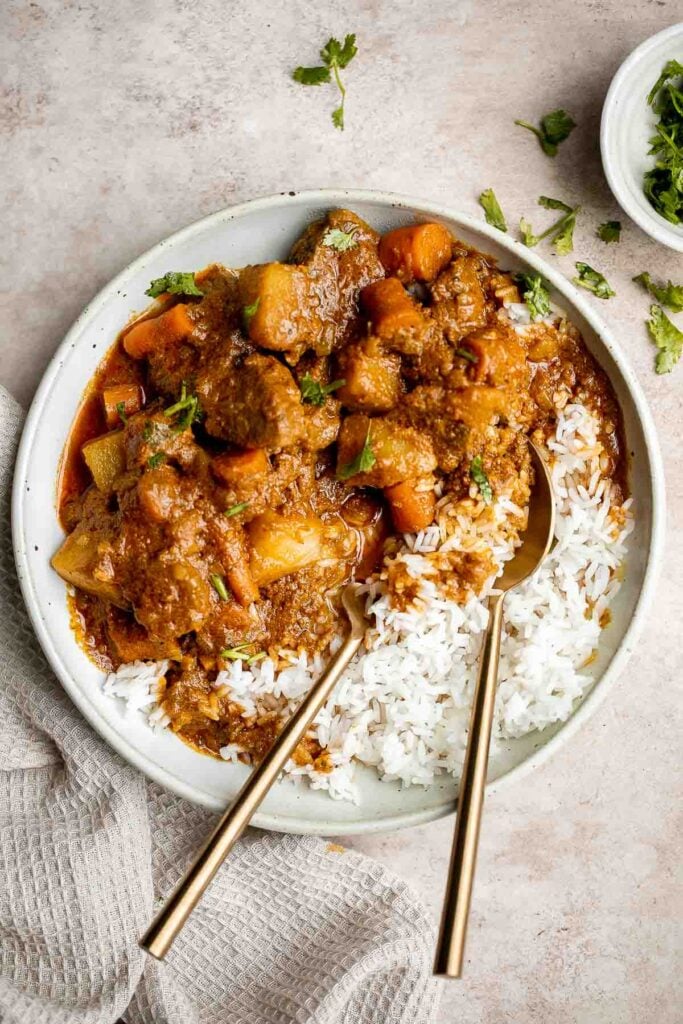 Instant pot turkey breast is the most tender and juicy turkey you'll ever try. It's so easy to make in the pressure cooker and requires little prep.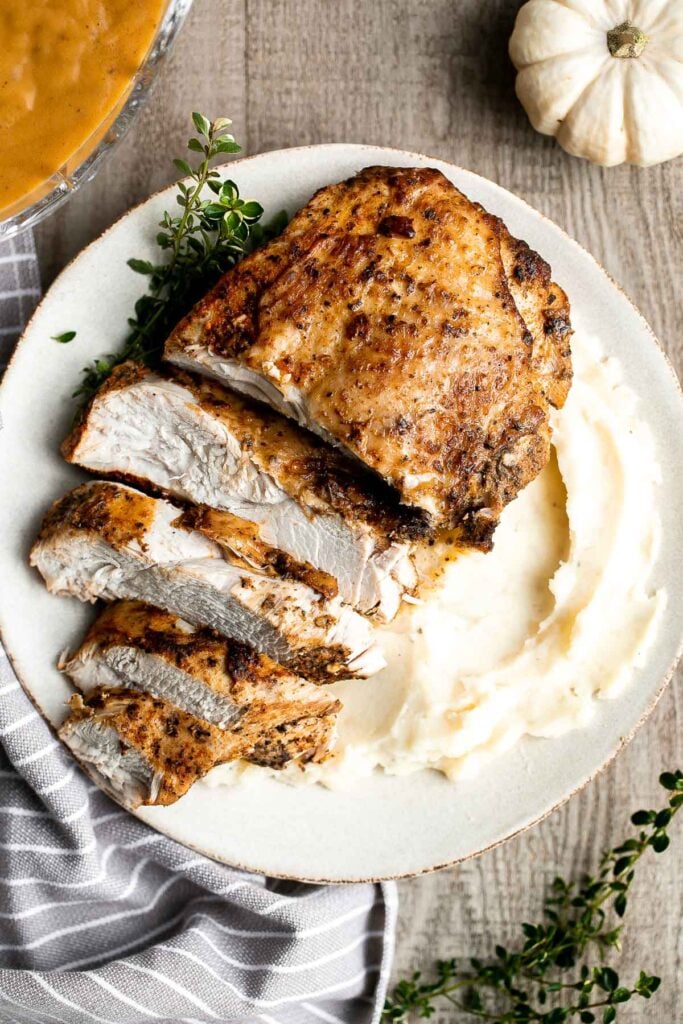 Instant pot mashed potatoes are the quickest and easiest mashed potatoes you'll make in under 20 minutes (including prep!) in the pressure cooker.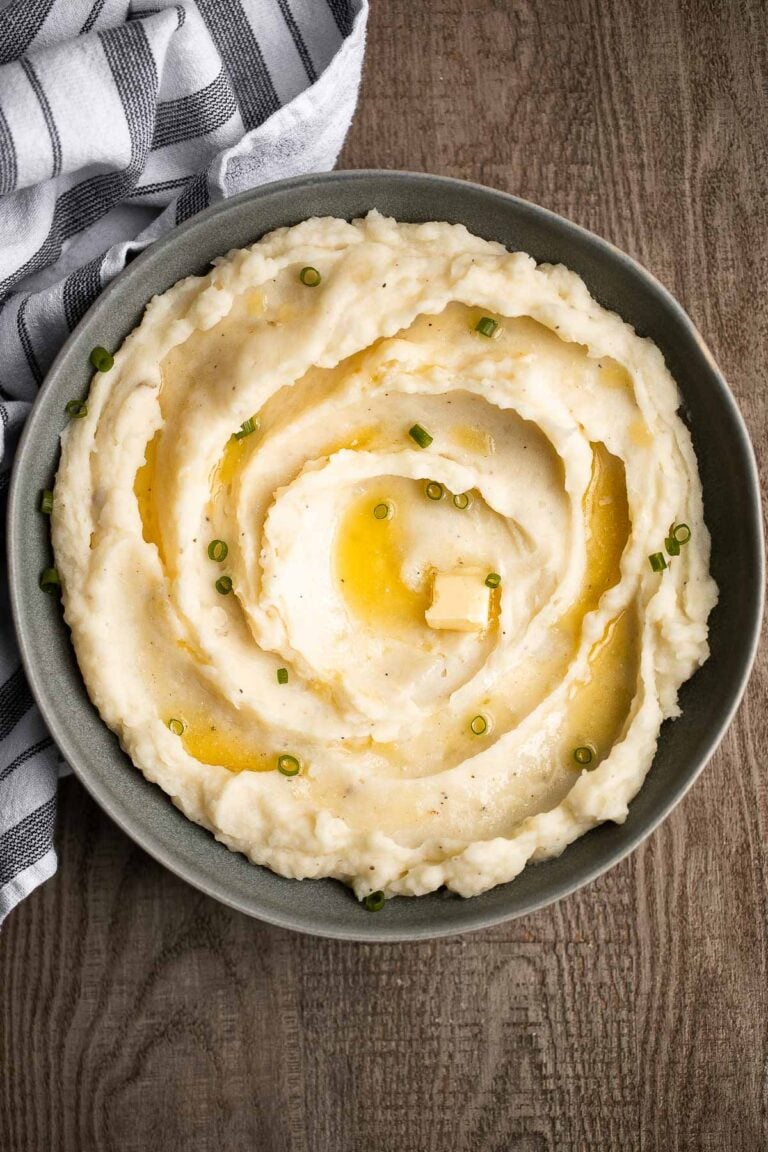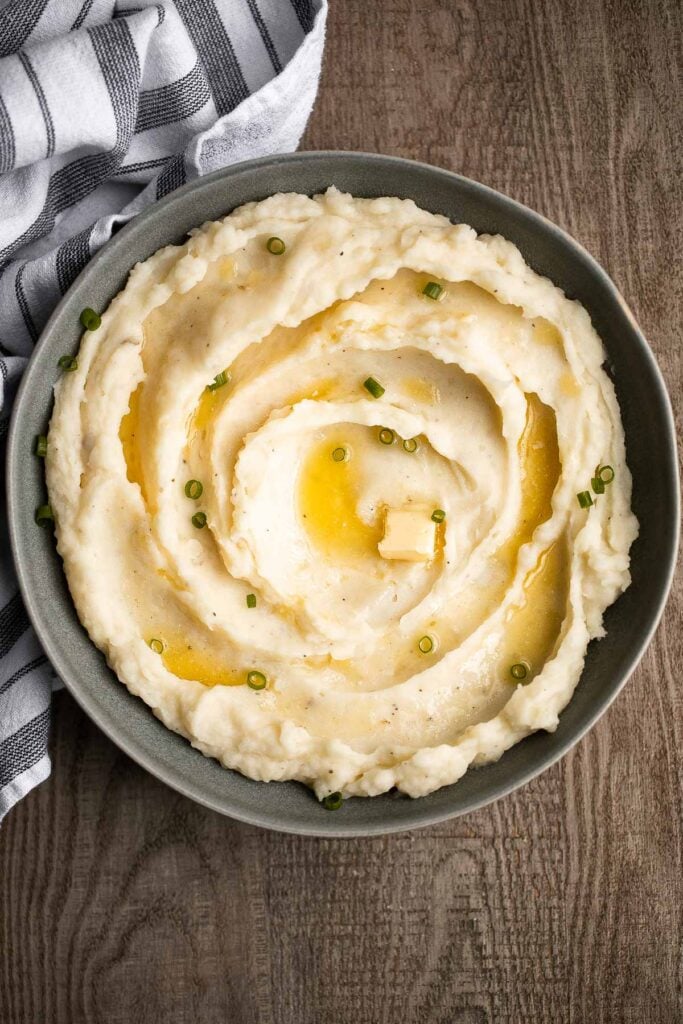 Slow cooker Korean short ribs deliver complex Asian flavours with little effort. Simply add your ingredients in the crockpot and let it cook dinner for you.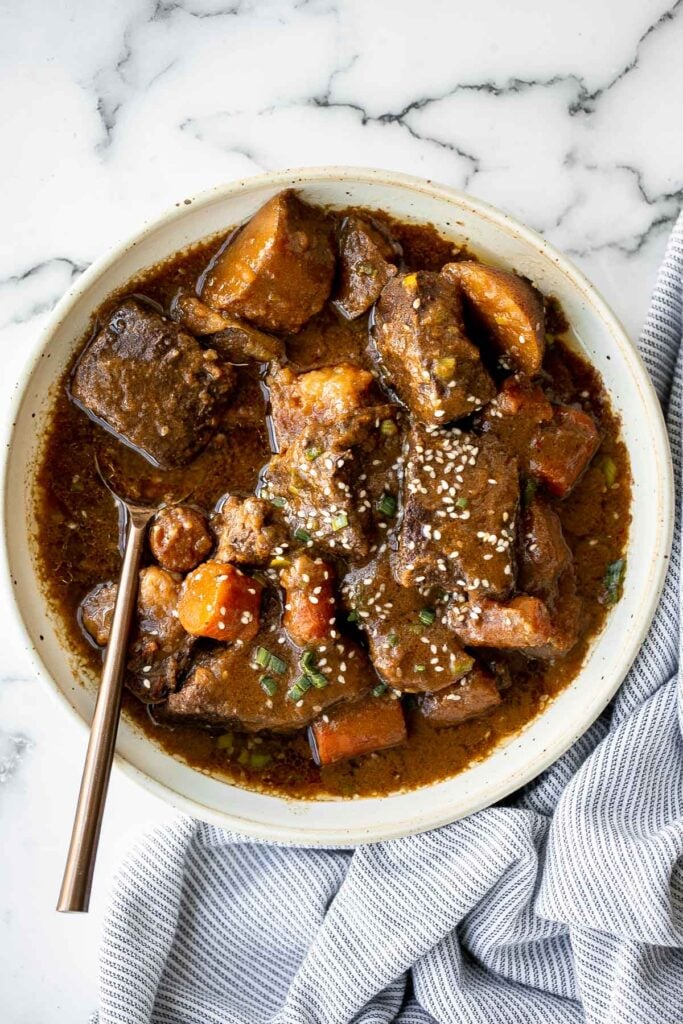 Side Dishes for Sunday Dinner
Easy creamy ham and potatoes au gratin is a great way to use leftover ham with tender sliced potatoes and a cheesy béchamel sauce. The best comfort food for Sunday dinner.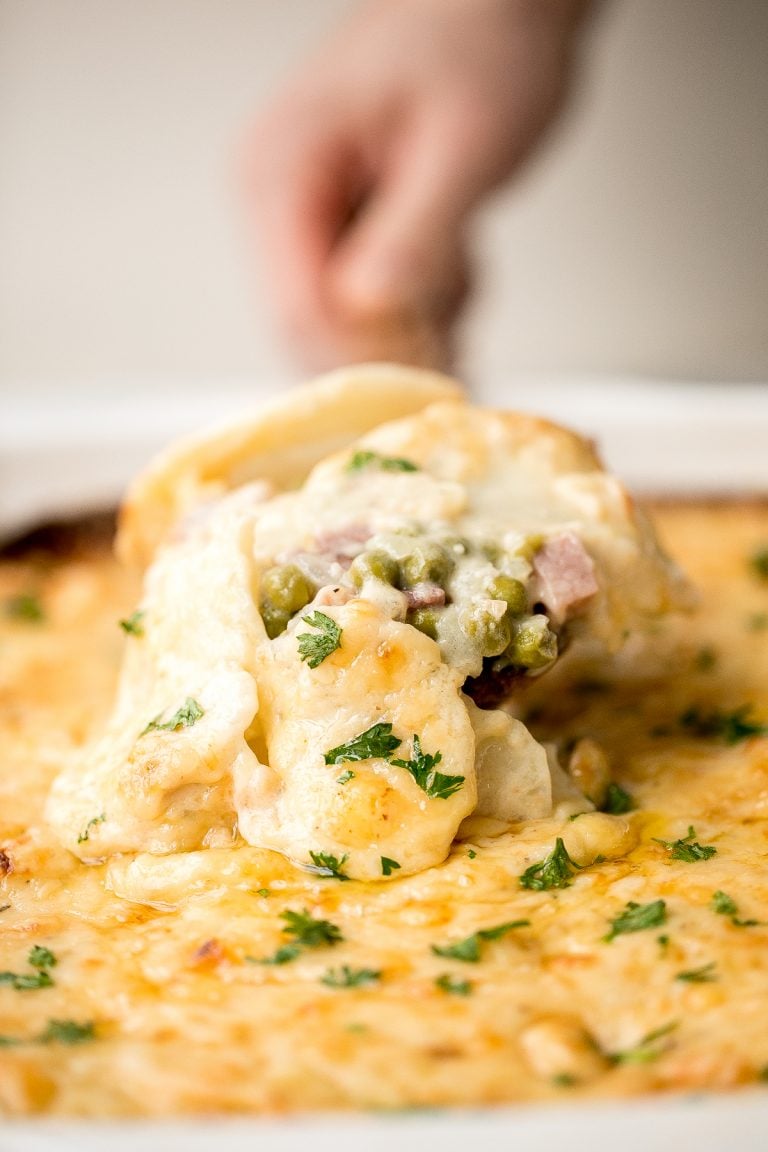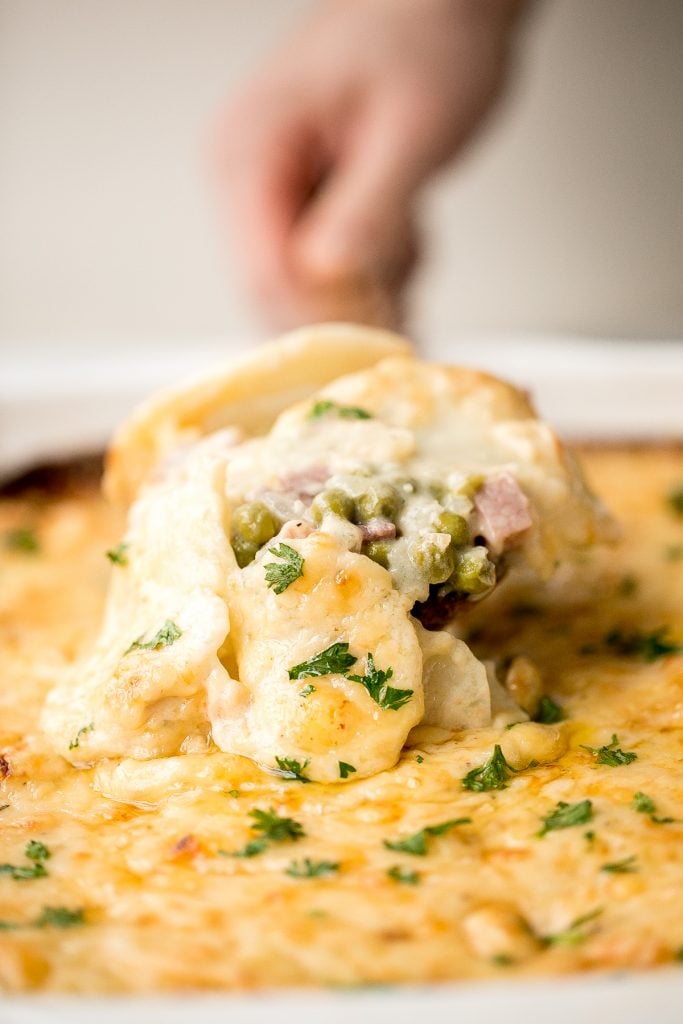 Fresh, crisp, classic coleslaw salad is a must-have recipe for a summer barbecue or picnic, or as an easy make-ahead lunch. Make it in less than 10 minutes.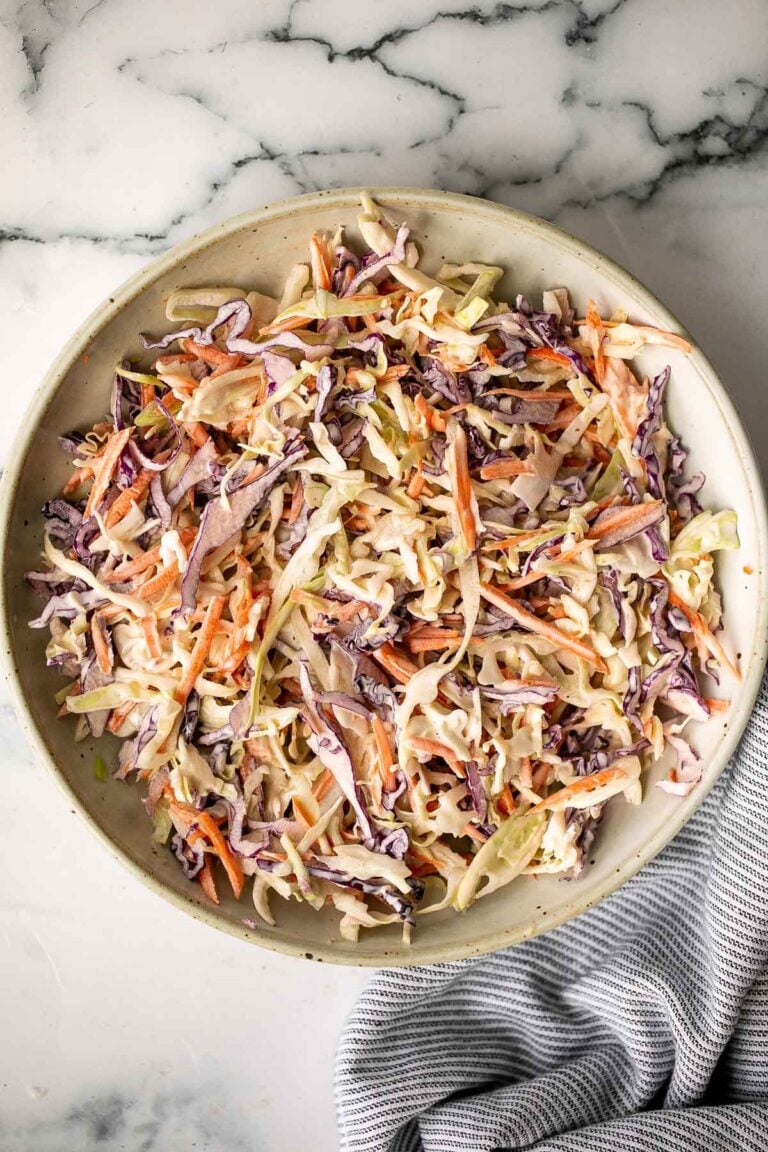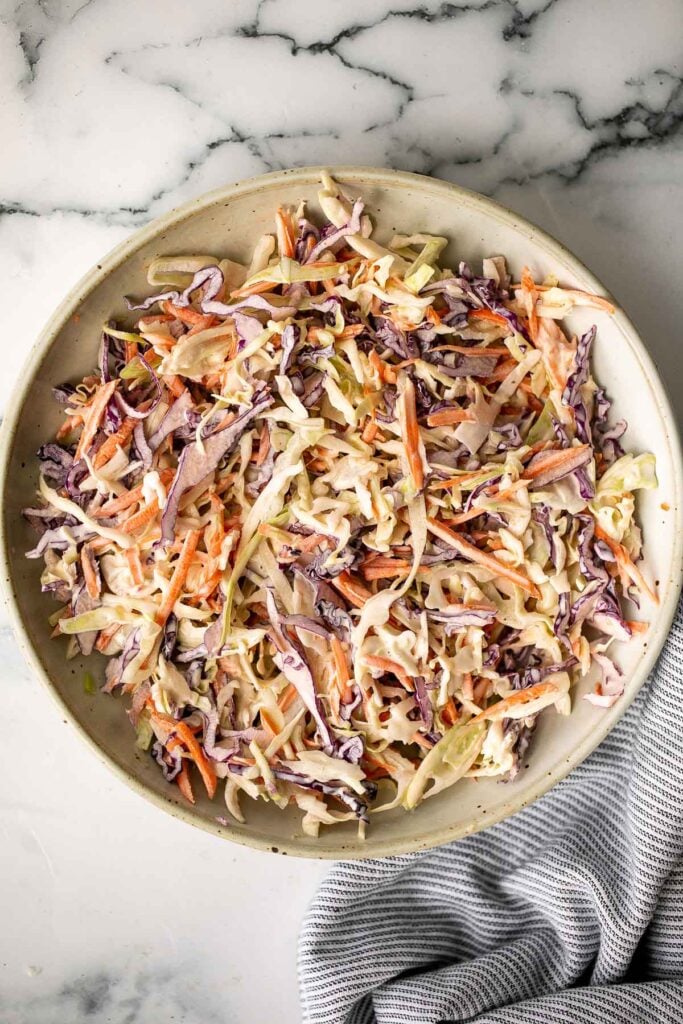 These crispy smashed potatoes are the perfect side dish. They're easy to make, crispy on the outside, tender and fluffy on the inside, and so flavorful.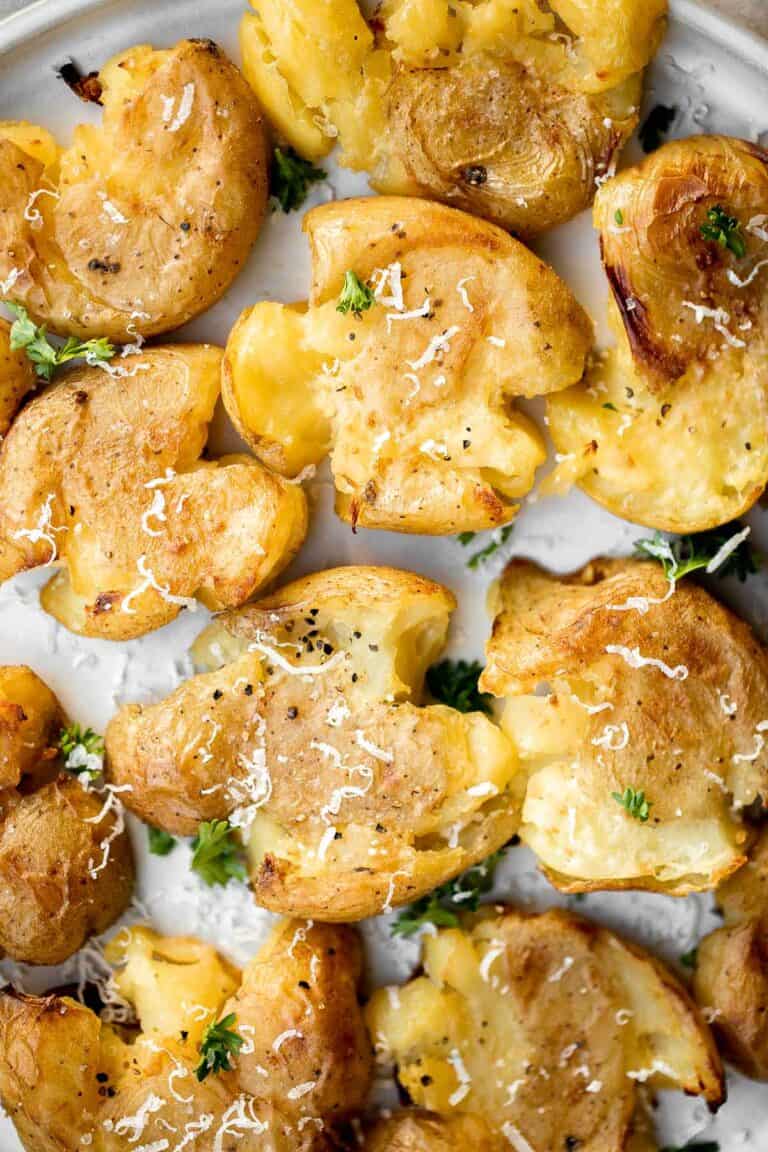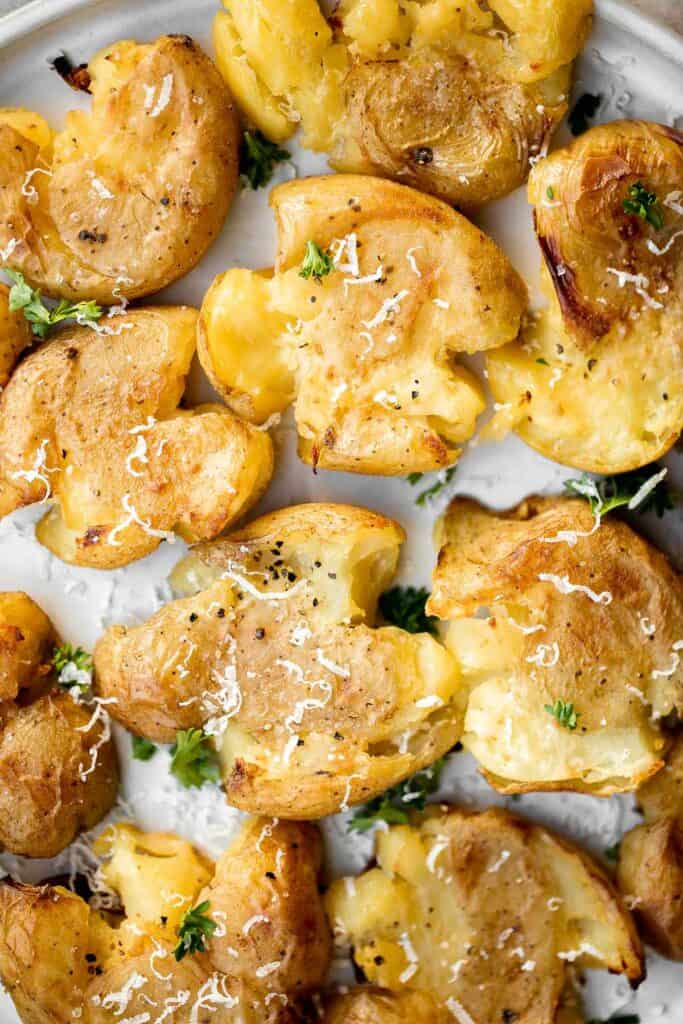 Flaky, fluffy, buttery, and soft, these easy homemade biscuits come together with only a handful of ingredients you already have at home!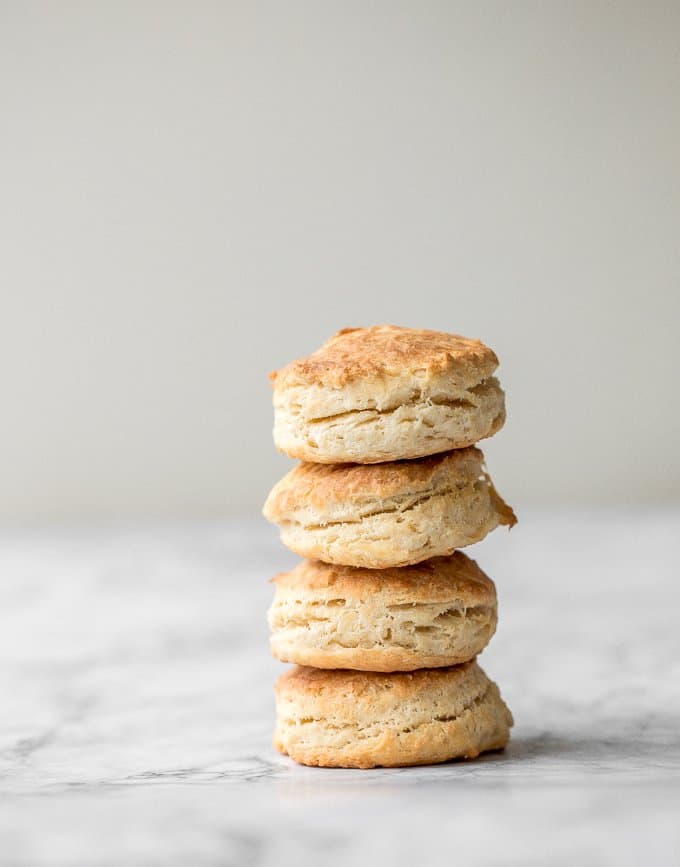 Broccoli cheese casserole is creamy, cheesy, and delicious — the most comforting side dish. It's crispy on the outside but soft and tender inside.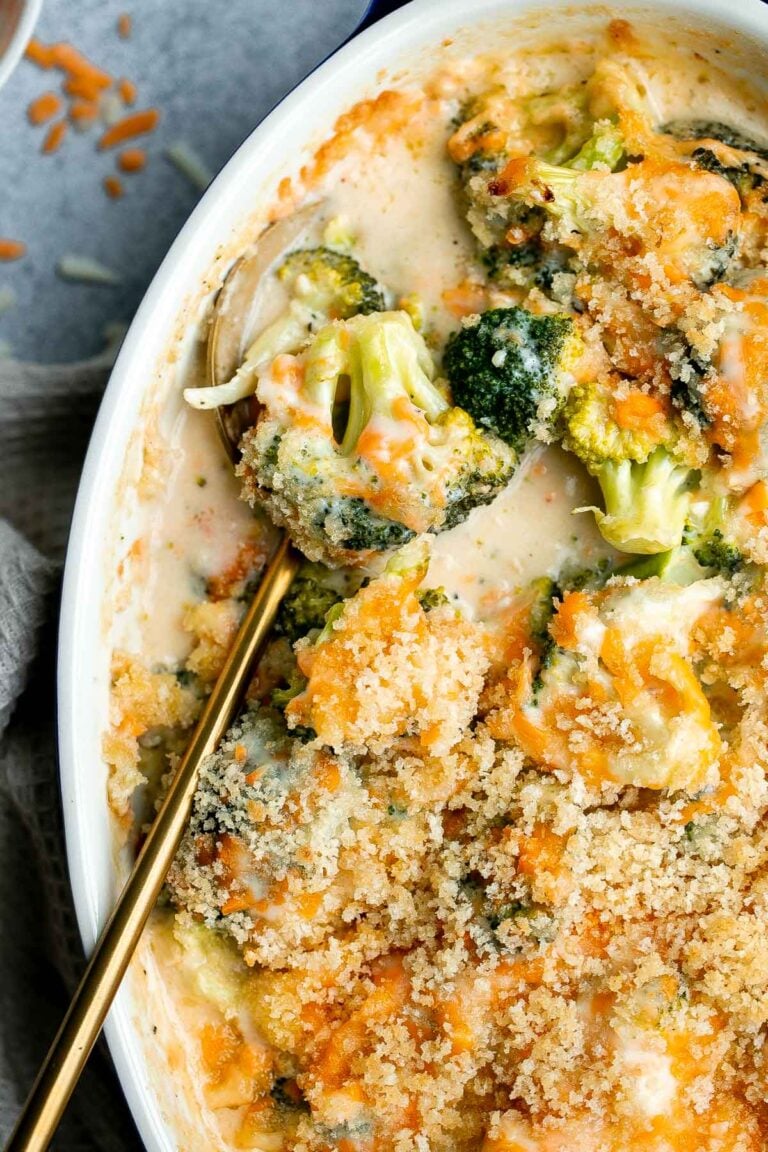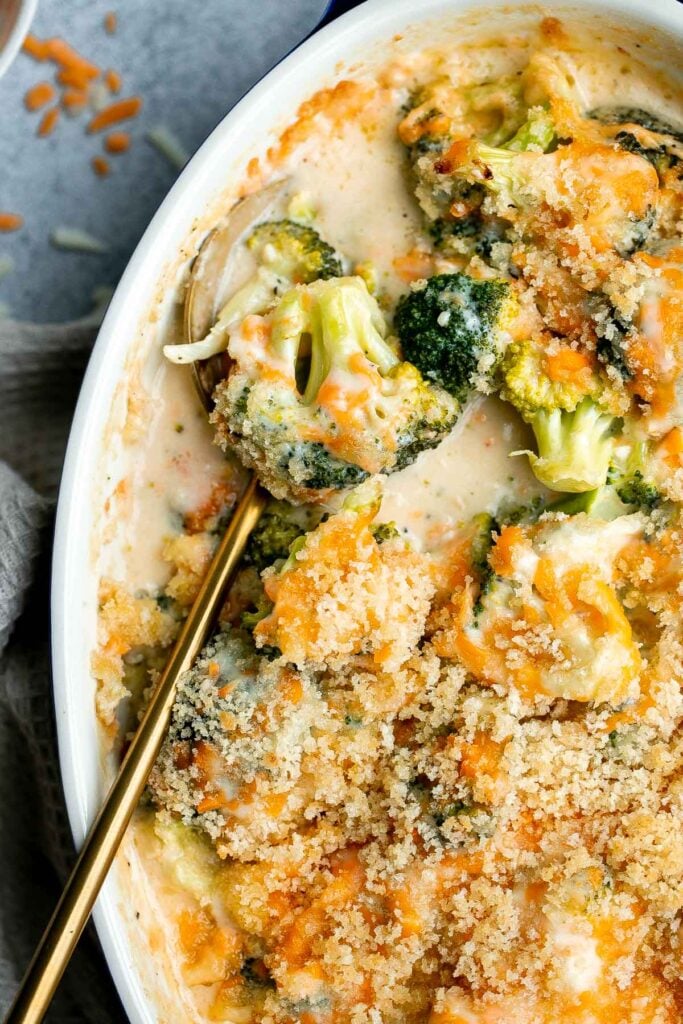 The Best and Creamiest Mashed Potatoes.
Creamy, buttery, and delicious, this is the best and creamiest mashed potatoes recipe you will ever find. It's velvety, smooth, and melts in your mouth.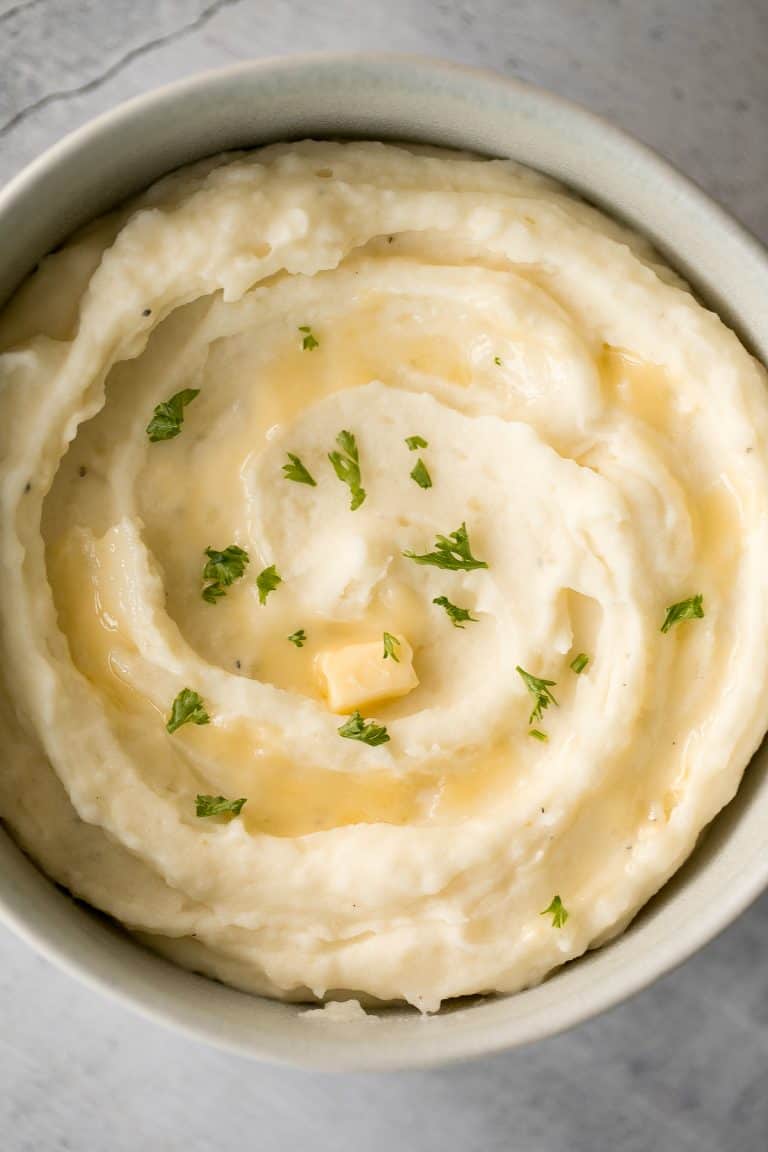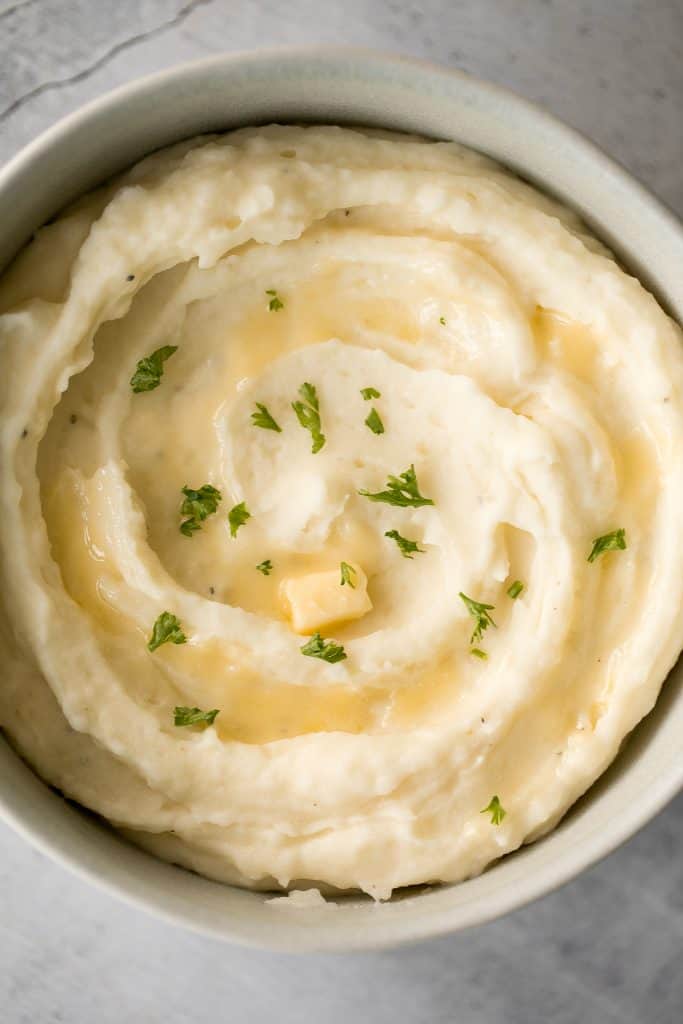 Creamy corn casserole is a comforting side dish that is creamy, savory, slightly sweet, and filling — a classic and traditional holiday side.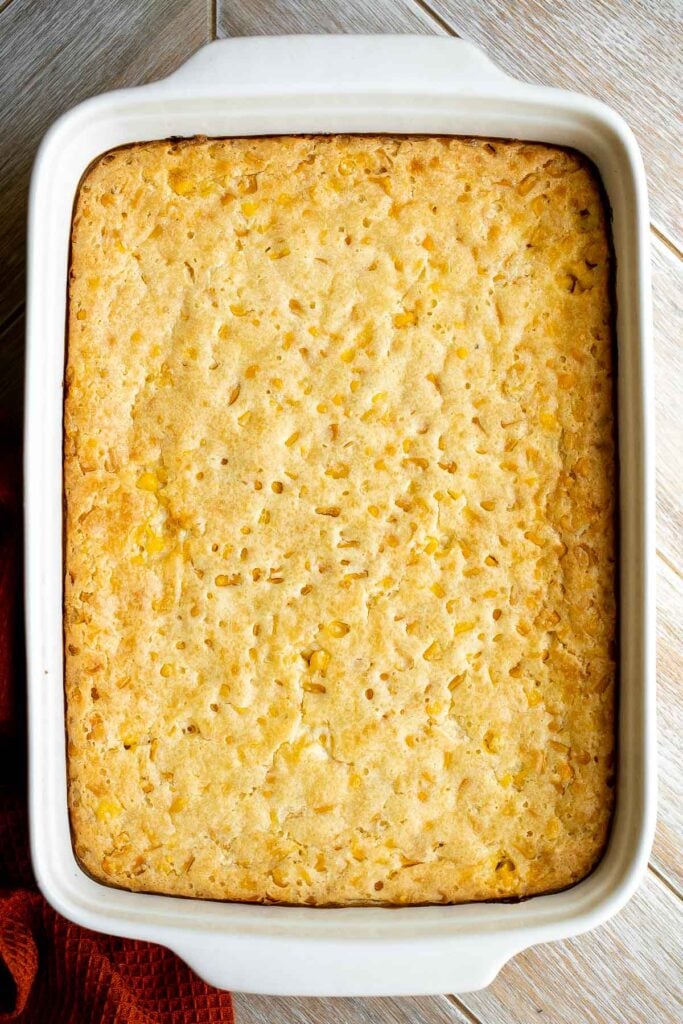 Creamy beef wild rice soup is savory, flavorful, and delicious, packed with vegetables and beef flank steak (or leftover roast beef!), and freezes well.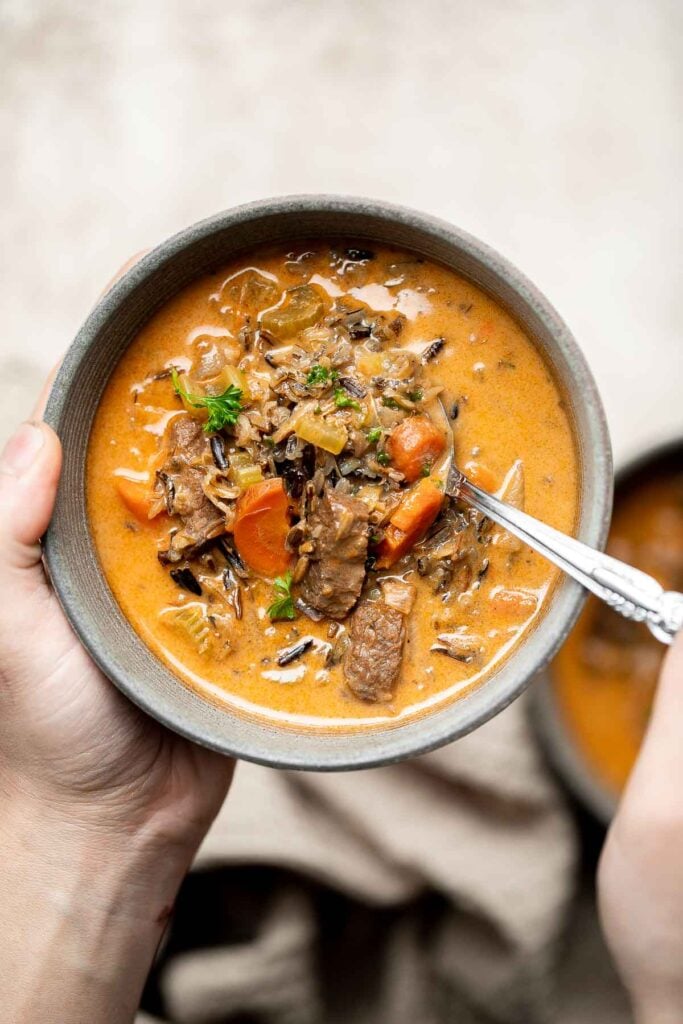 Flaky Garlic Cheddar Biscuits are a simple but delicious and flavorful no yeast bread that is ready for the oven with less than 15 minutes prep.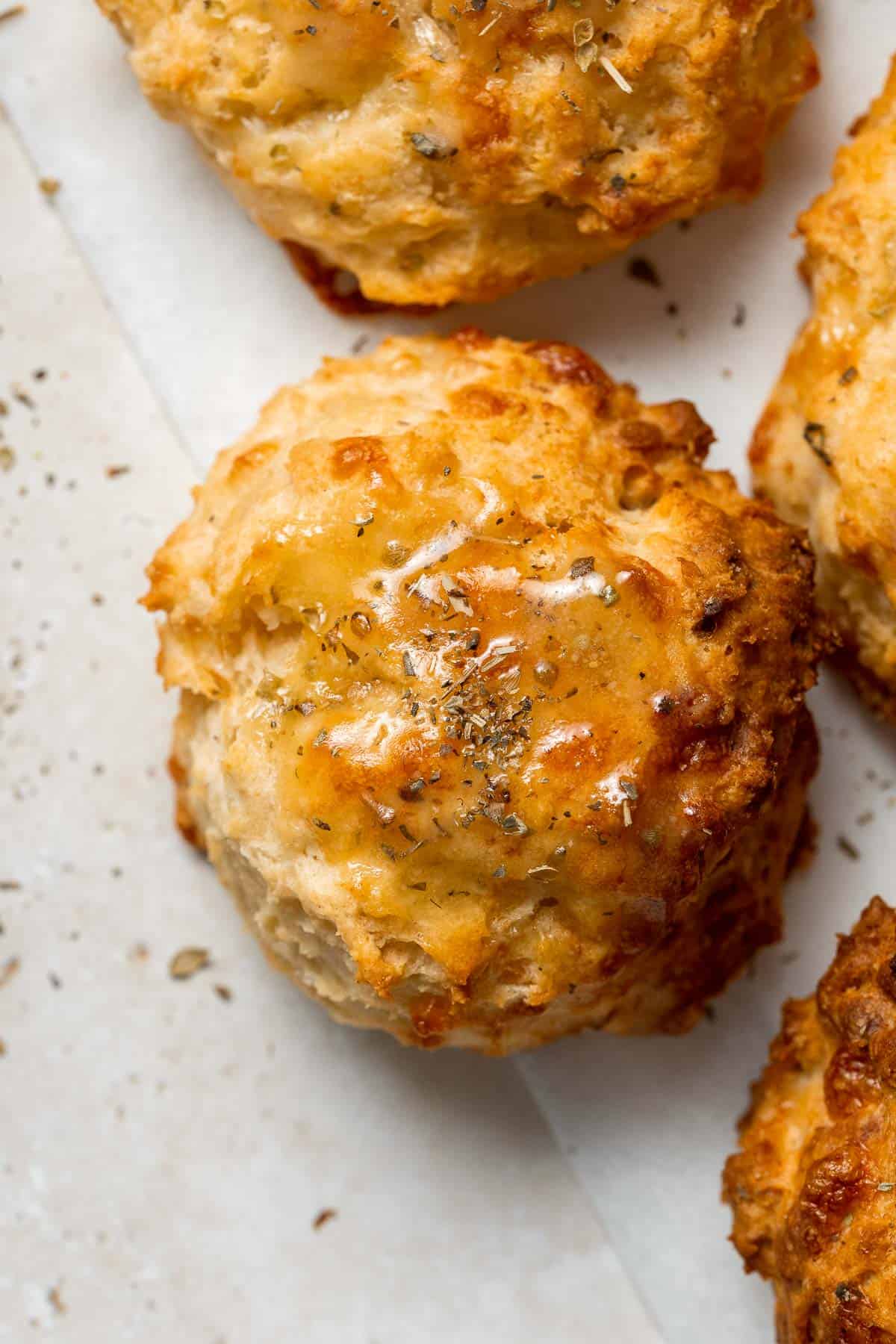 Scalloped potatoes are a creamy, cheesy, indulgent side dish that will make cheese lovers swoon. Every bite is savory, rich, comforting, and delicious.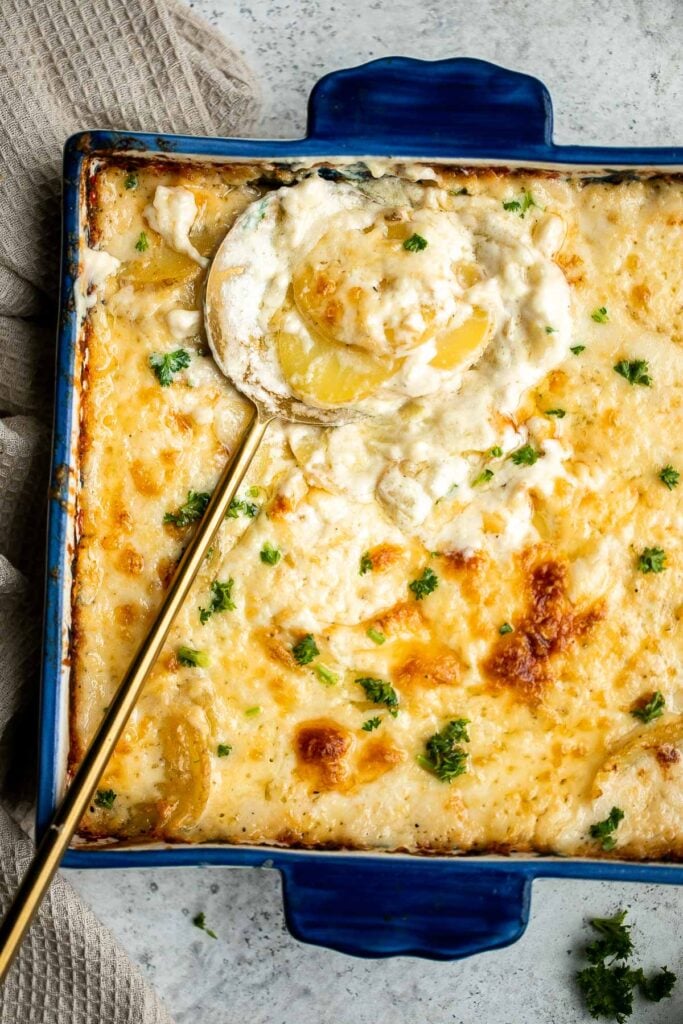 More Dinner Recipes
Did You Make Any of These Sunday Dinner Recipes?
Please leave a comment and rating below, and let me know what you thought of this round up of easy Sunday dinner ideas. Be sure to snap a picture and tag me on Instagram @aheadofthyme or share it on the Pinterest pin so that I can follow along.
HUNGRY FOR MORE? Don't forget to sign up for my email newsletter so that you don't miss any recipes. You can also follow along on Instagram and Pinterest for more recipe updates.
Print
Recipe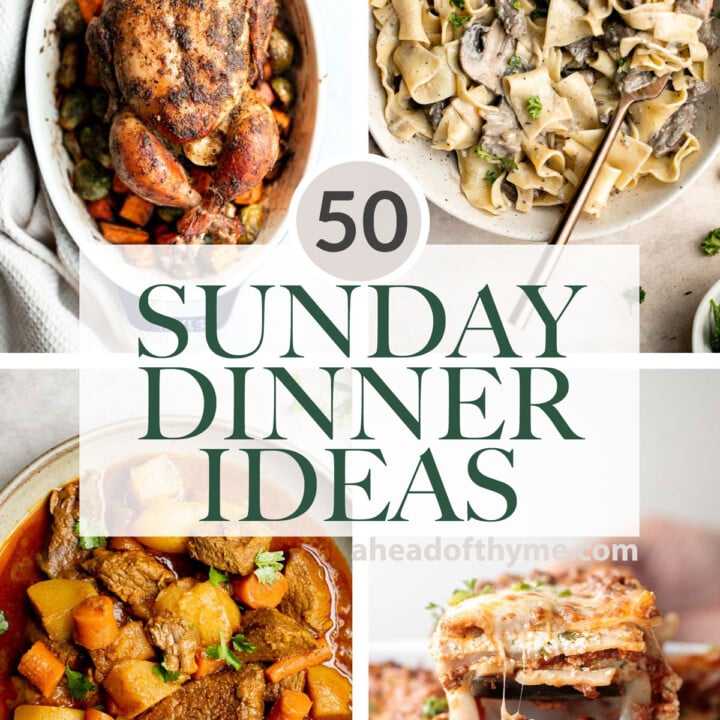 Sunday Dinner Collection
---
Author:

Total Time:

1 hour 25 minutes

Yield:

1 whole chicken
Description
Over 50 best Sunday dinner ideas including comforting dinners like soups, stews, casseroles, chicken and beef main dishes, seafood, side dishes, and more! One of my favorites is this Dutch Oven Roast Chicken.
---
1

whole chicken (

3

lbs.)

2 tablespoons

olive oil

½ tablespoon

 Italian seasoning

1 tablespoon

salt

½ tablespoon

ground black pepper

1

apple, sliced

1

large yellow onion, sliced

1

head garlic, cut in half
juice from

½

lemon

2 tablespoons

 melted butter, divided

2

carrots, chopped into

2

-inch long pieces

1

medium potato, peeled and cut into

1

-inch cubes

1 teaspoon

parsley, finely chopped
---
Instructions
Preheat oven to 400 F. Bring the chicken out of the fridge and allow it to come to room temperature (about 30 minutes), this will ensure even cooking. Pat dry the whole chicken completely with a paper towel before adding seasoning. This helps create an extra crispy skin when roasting.
In a small bowl, add olive oil, Italian seasoning, salt and pepper, and mix well with a spoon to combine. Generously smear the seasoning mixture over the whole chicken inside and out. Using disposable gloves to make it easier. Make sure the seasoning covers all over the whole chicken including the inside cavity of the chicken.
Stuff the cavity of the chicken with half the apples, half of the onion, and half of the garlic.
Truss the chicken by tying the chicken snugly with kitchen string so that the wings and legs stay close to the body. This helps cook the whole chicken evenly.
In a large mixing bowl, combine lemon juice, 1 tablespoon melted butter, and remaining vegetables (carrots, apples, onions, garlic and potatoes). Toss to combine.
Spread the vegetables evenly inside the Dutch oven and place the whole chicken on top. Make sure the breasts of the chicken face upward. Brush the outside of the chicken evenly with the remaining tablespoon of melted butter. Cover the lid and roast the chicken for 30 minutes.
Remove the lid and continue to cook until the internal temperature reaches 165F, about 20-25 minutes more. You can check the internal temperature by sticking a meat thermometer into the thickest part of the breast.
To make chicken skins extra crispy and browned, turn on the broil setting to HI and let it broil in the oven for additional 5 minutes. Brush extra melted butter over the skin.
Remove the Dutch oven from the oven and let it sit at room temperature for at least 10 minutes before serving because the chicken is still cooking gradually due to the residual heat.
Serve with the vegetables, a sprinkle of parsley and a drizzle of extra juices from the pan on top.
Prep Time:

15 minutes

Rest Time:

10 minutes

Cook Time:

1 hour

Category:

Chicken

Method:

Roast

Cuisine:

American
Keywords: 50 sunday dinner ideas, sunday dinner ideas, sunday dinner recipes, what to cook on sundays, family dinner