Whether you're a busy professional, a parent, a student, or just someone looking to simplify their life, meal prepping is a great way to save time and eat healthy throughout the week. To make your life even easier, we have put together a collection of over 50 Meal Prep Ideas to help you get started.
With recipes for breakfast, hot lunches and dinner, cold lunches including sandwiches and salads, soups, as well as snacks and sides, there's something for everyone. Plus, many of these meal prep recipes are customizable to fit dietary restrictions and preferences, so you can meal prep with ease and enjoy delicious and nutritious meals all week long.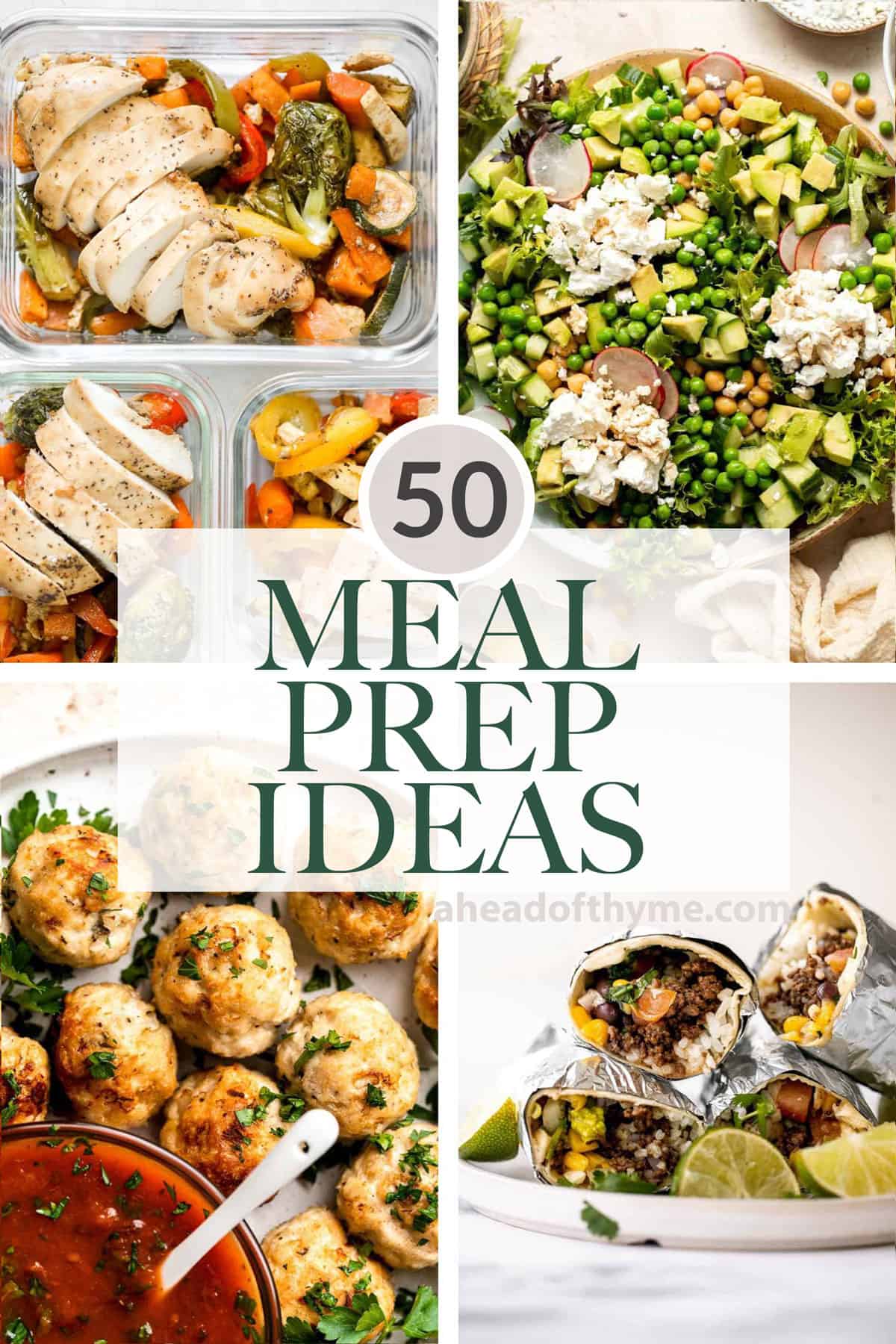 Why Meal Prep?
There are so many benefits to meal prep that makes your life easier. Some of my favorite reasons are:
Saves time. By prepping your meals in advance, you can save time throughout the week by not having to cook every meal from scratch. This is especially helpful on busy days or when you just don't feel like cooking.
Helps with portion control. Meal prepping means that you can make sure that each meal is appropriately portioned. This can help you stay on track with your nutritional goals and avoid overeating.
Promotes healthy eating. Meal prepping allows you to plan out healthy meals and snacks in advance. Plus, when you have meals prepared ahead of time, it's lot easier to resist the urge to indulge in fast food and takeout.
Saves money. By planning out meals and buying ingredients in bulk, you can save money by buying groceries instead of takeout, and reduce the amount of food waste.
Reduces stress. Meal prep eliminates the daily stress of figuring out what to make for your next meal. Knowing that your meals are already prepared is good feeling.
Tips for Getting Started with Meal Prep
Start with a plan. Wondering how to meal prep? First, spend some time to plan out your meals for the week. Decide on what dishes you want to prepare, how many servings you need, and what ingredients you'll need to buy. Check your inventory and make a shopping list of ingredients that you will need so that you don't have to make any last minute grocery runs for missed items.
Make a schedule. To make meal prep work, you need to set aside a dedicated time each week to prepare your meals. This might be a few hours on a Sunday afternoon, or it could be spread out over a few weeknights. Whatever works for you, just make sure you stick to your schedule.
Keep it simple. Don't try to meal prep overly complicated dishes right from the start. Instead, start with simple recipes that are easy to make and require few ingredients. As you get more comfortable with the process, you can start experimenting with more complex recipes.
Invest in quality storage containers. One of the keys to successful meal prep is having good quality storage containers. Invest in some sturdy, airtight containers that are easy to clean and can be used in both the fridge and the freezer.
Feel free to customize. Meal prep is all about making your life easier, so don't be afraid to customize your meals to suit your tastes and preferences. Add extra veggies to your stir-fry, swap out a protein source for something else, or experiment with different flavor combinations to keep things interesting.
Best Meal Prep Containers
Glass containers. These glass containers are my favorite meal prep containers because they are durable, dishwasher safe, and can be used in the oven or microwave. They also do not hold any odor or stains from the food, so they are easy to clean and maintain.
Stainless steel containers. Stainless steel containers are also a great option for meal prep as they are eco-friendly, non-toxic, and keep the food fresh and hot for hours. They are also lightweight, easy to carry around and come in different sizes and shapes to fit different types of meals.
Bento boxes. Bento boxes are perfect for meal prepping as they have multiple compartments to store different types of food. They are also great for portion control and can help you to keep track of your daily calorie intake. Bento boxes come in various materials like plastic, glass, or stainless steel, making them a versatile and convenient option for meal prep.
Plastic containers. Plastic containers are great for meal prepping. They are dishwasher safe and freezer-friendly. These are great to use for freezer meals. 
Best Meal Prep Ideas
Breakfast Meal Prep
Egg muffins are a quick and easy way to meal prep breakfast on-the-go, loaded with cheddar cheese, bacon or salami, and green onions. Make 12 in 30 minutes. One of my favorite meal prep ideas!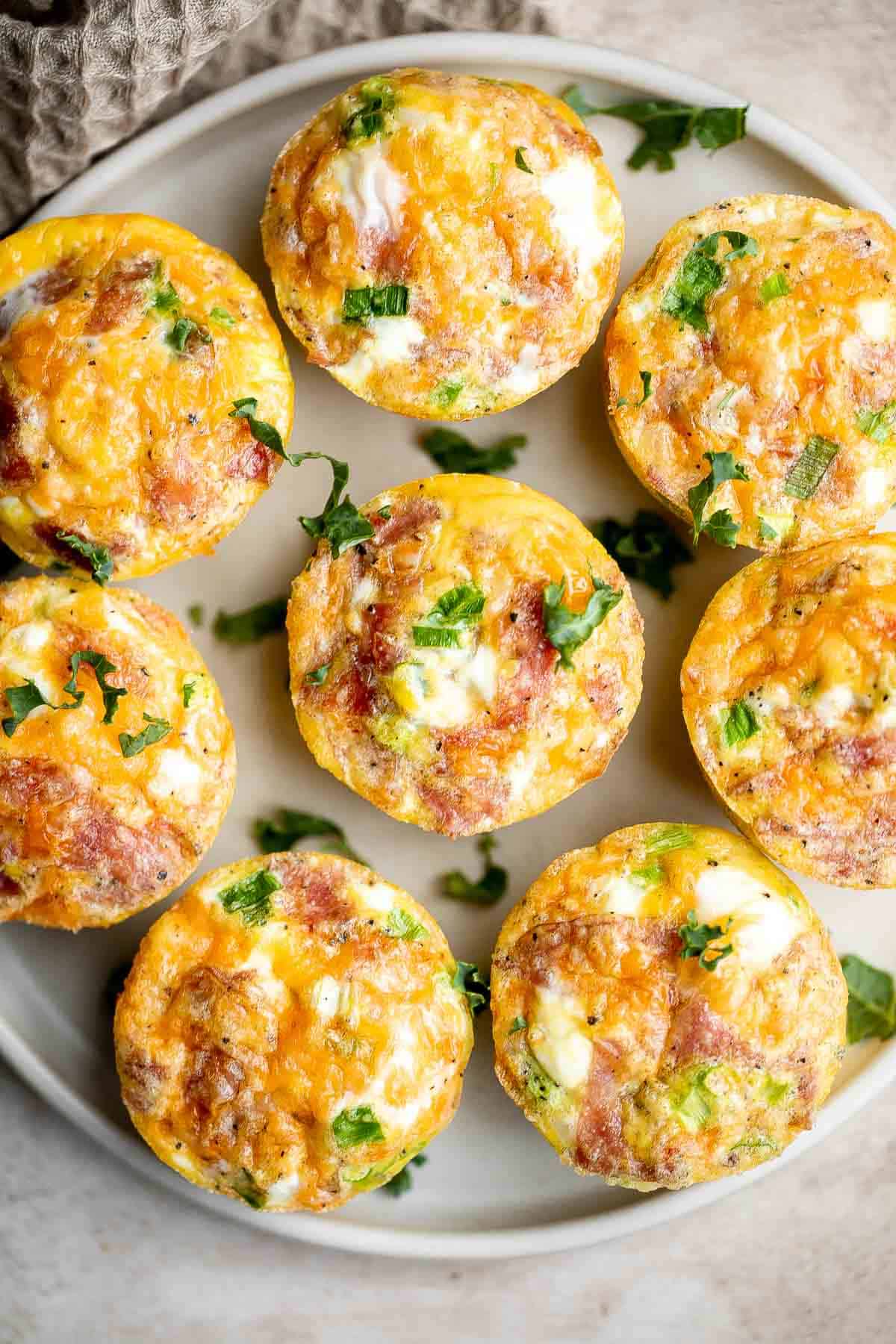 Chia Seed Pudding is creamy, delicious, and healthy, loaded with protein, fiber, antioxidants, and healthy fats. Plus, it's easy to make with 3 ingredients.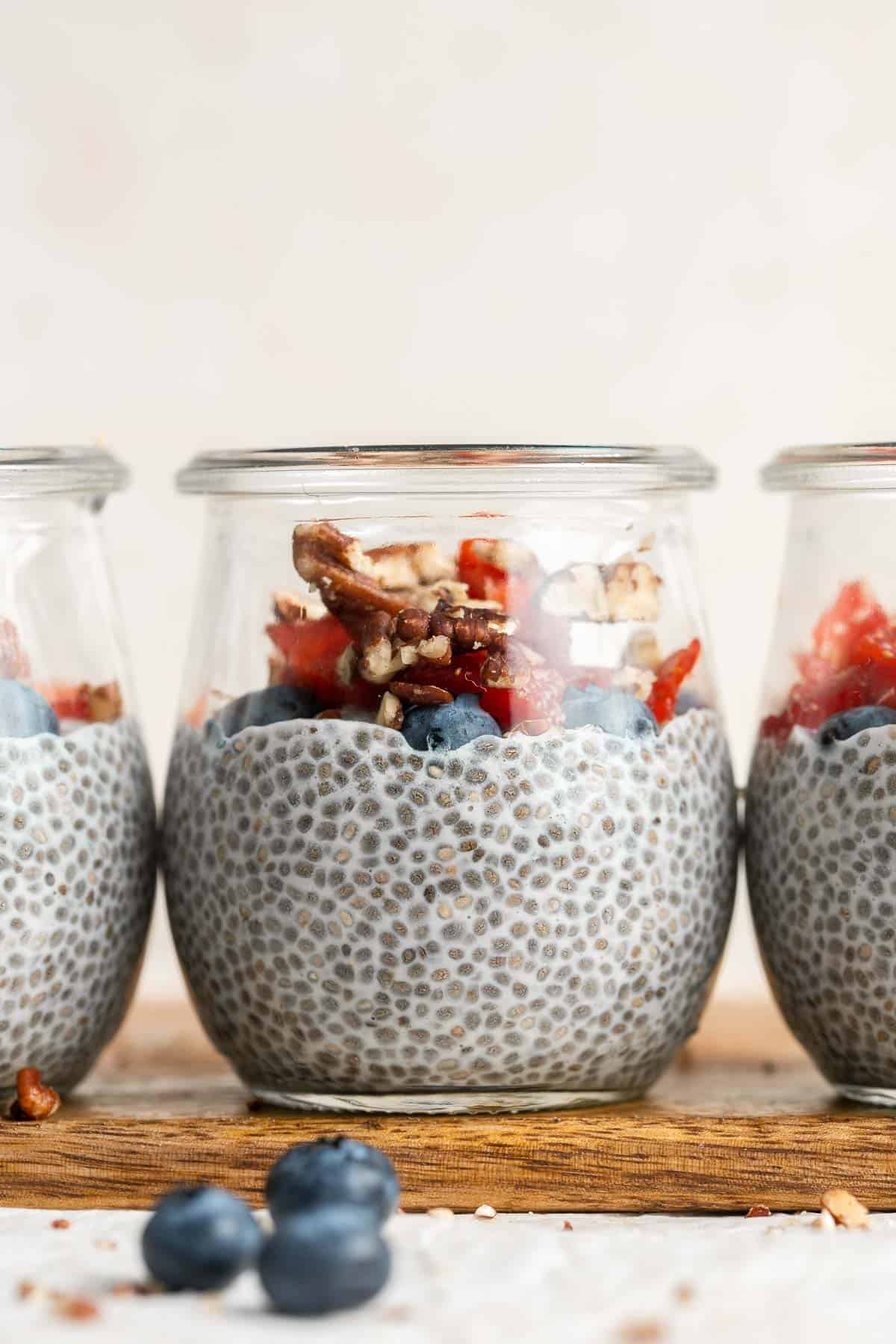 Vegetarian Breakfast Quesadillas
Make-ahead, freezer-friendly vegetarian breakfast quesadillas stuffed with eggs, onions, green peppers, mushrooms, and sharp white cheddar, are grilled to crispy perfection. Eat them now or freeze for a later day.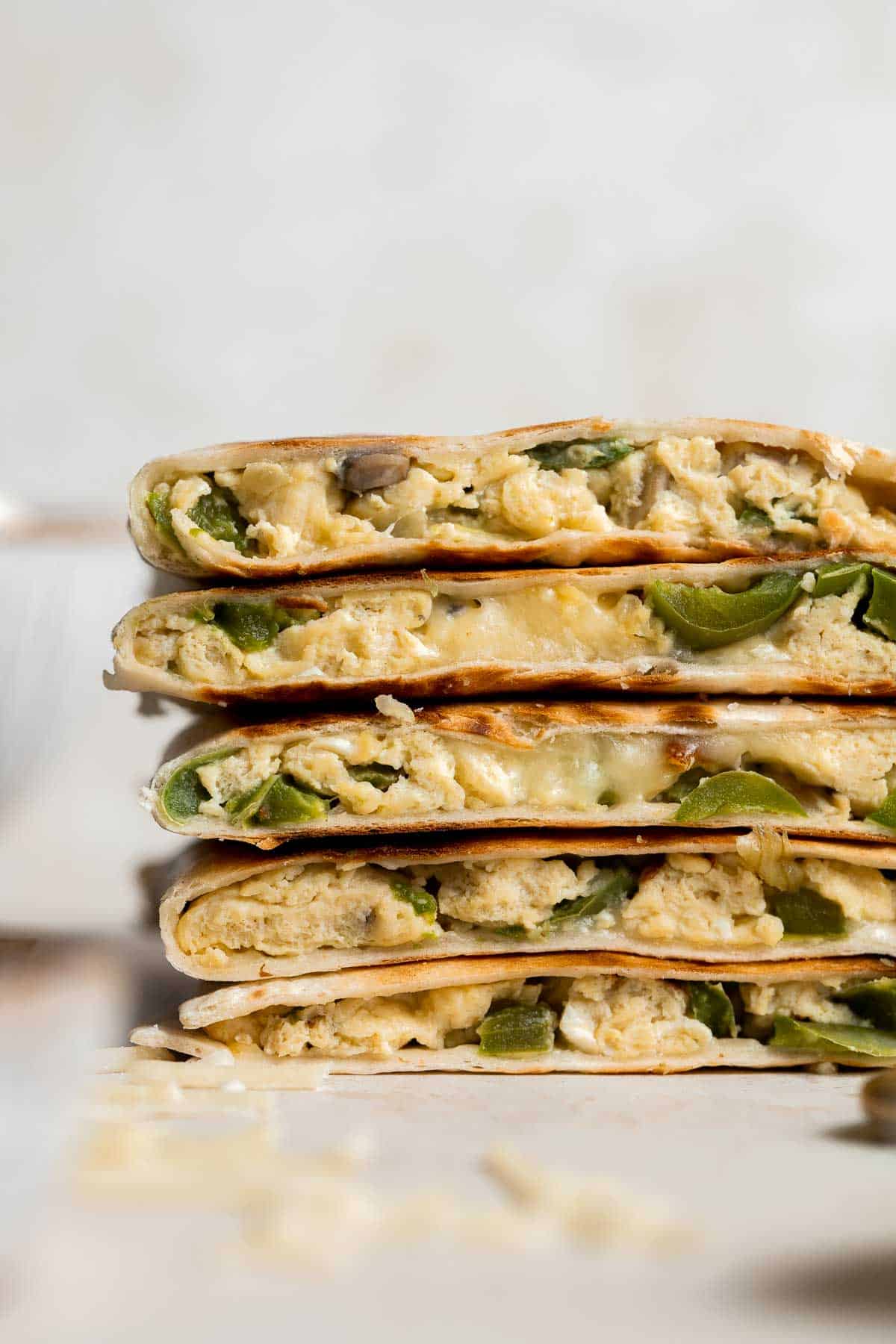 Layer fresh fruits, creamy Greek yogurt and crunchy granola to make this fruit and yogurt parfait for a delicious and healthy breakfast or a simple snack.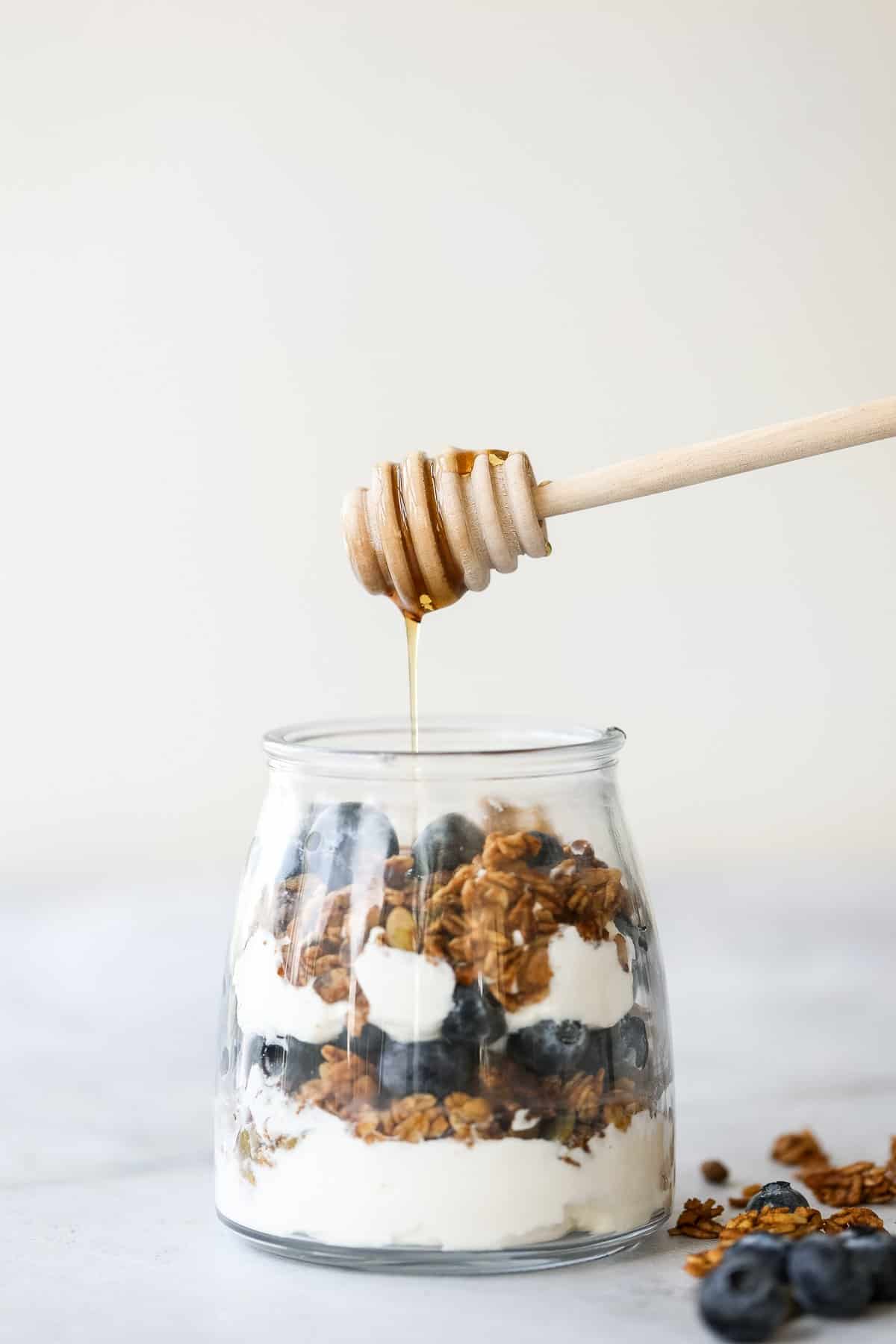 No Bake Protein-Packed Energy Bites
No bake protein-packed breakfast energy bites are chewy, easy to make, delicious, and loaded with healthy nutrients. Perfect for breakfast or as a snack.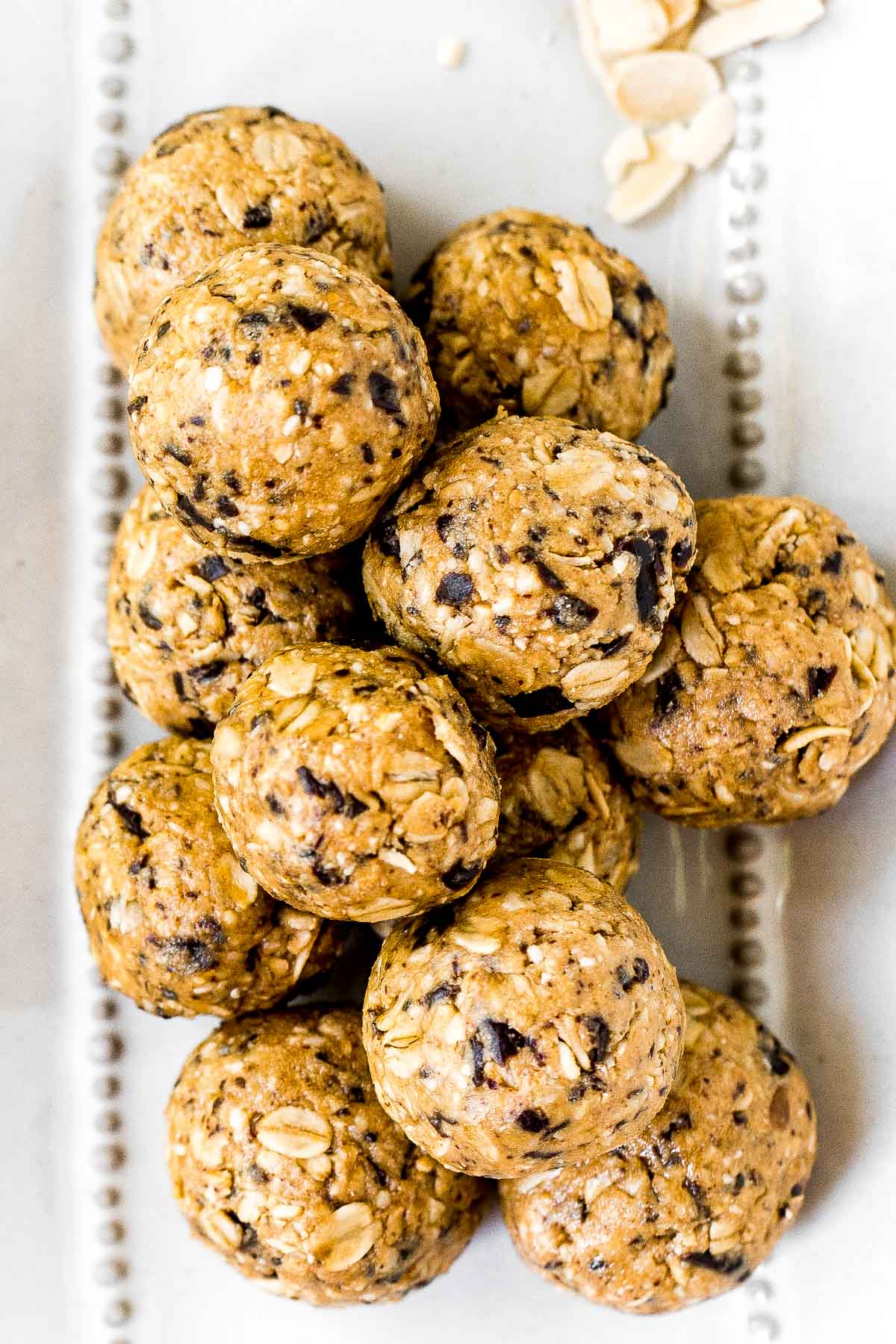 Coconut Maple Walnut Granola is easy to make from scratch with simple ingredients including 3 types of nuts. It's gluten-free, vegan and refined sugar-free!
Meal Prep Hot Lunches and Dinners
Meal Prep Sheet Pan Balsamic Chicken and Vegetables
Quick and easy, throw everything into one pan, Asian-style meal prep sheet pan sesame balsamic chicken and vegetables is flavourful, juicy and tender. One of the easiest meal prep ideas!
Easy Baked Meatballs are juicy, tender, loaded with flavor, and kid-friendly. Enjoy delicious homemade meatballs in under an hour using simple ingredients.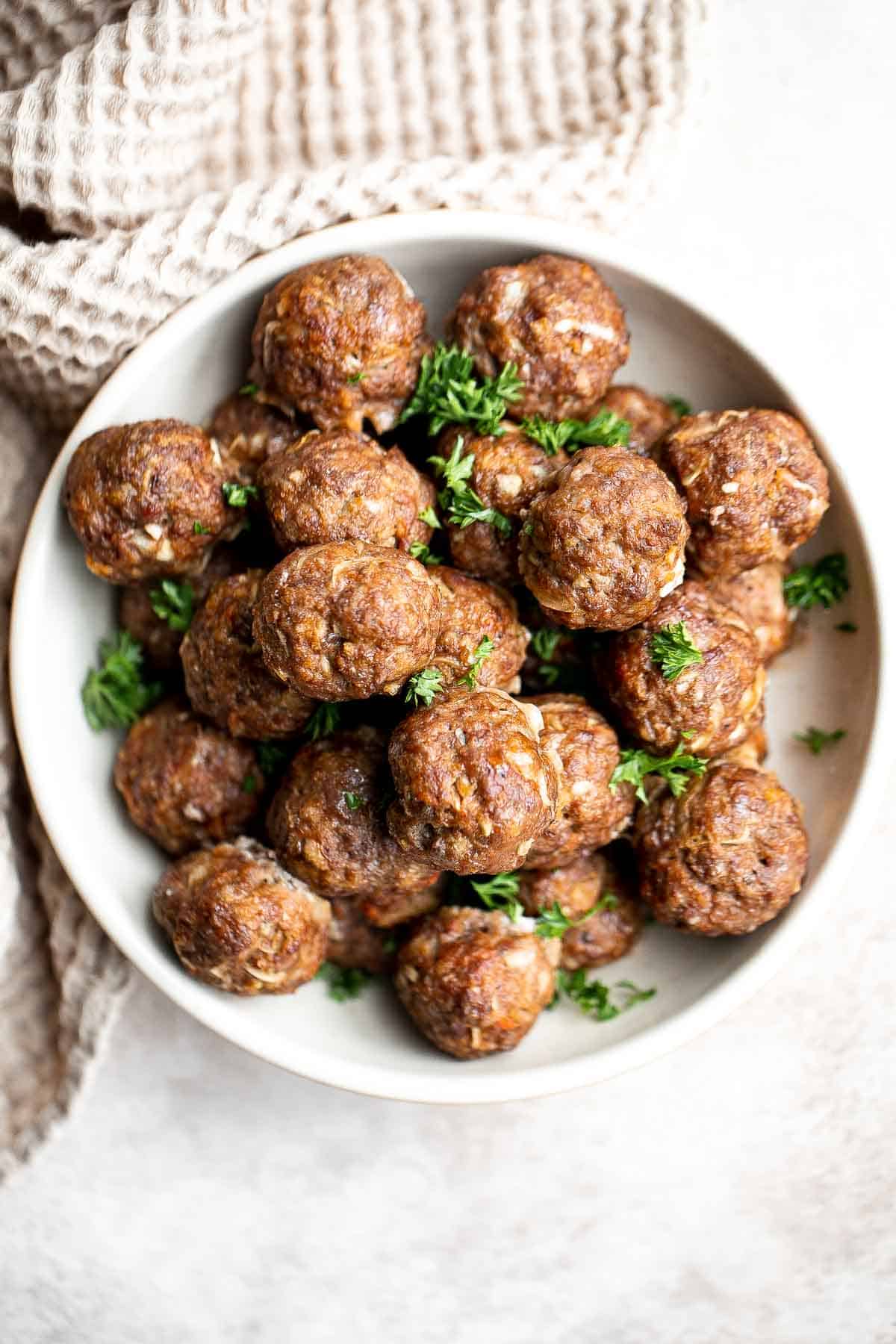 Beef and broccoli stir fry is a classic Chinese-American dish that is delicious, savory, hearty, and saucy. Better than takeout and ready in 25 minutes.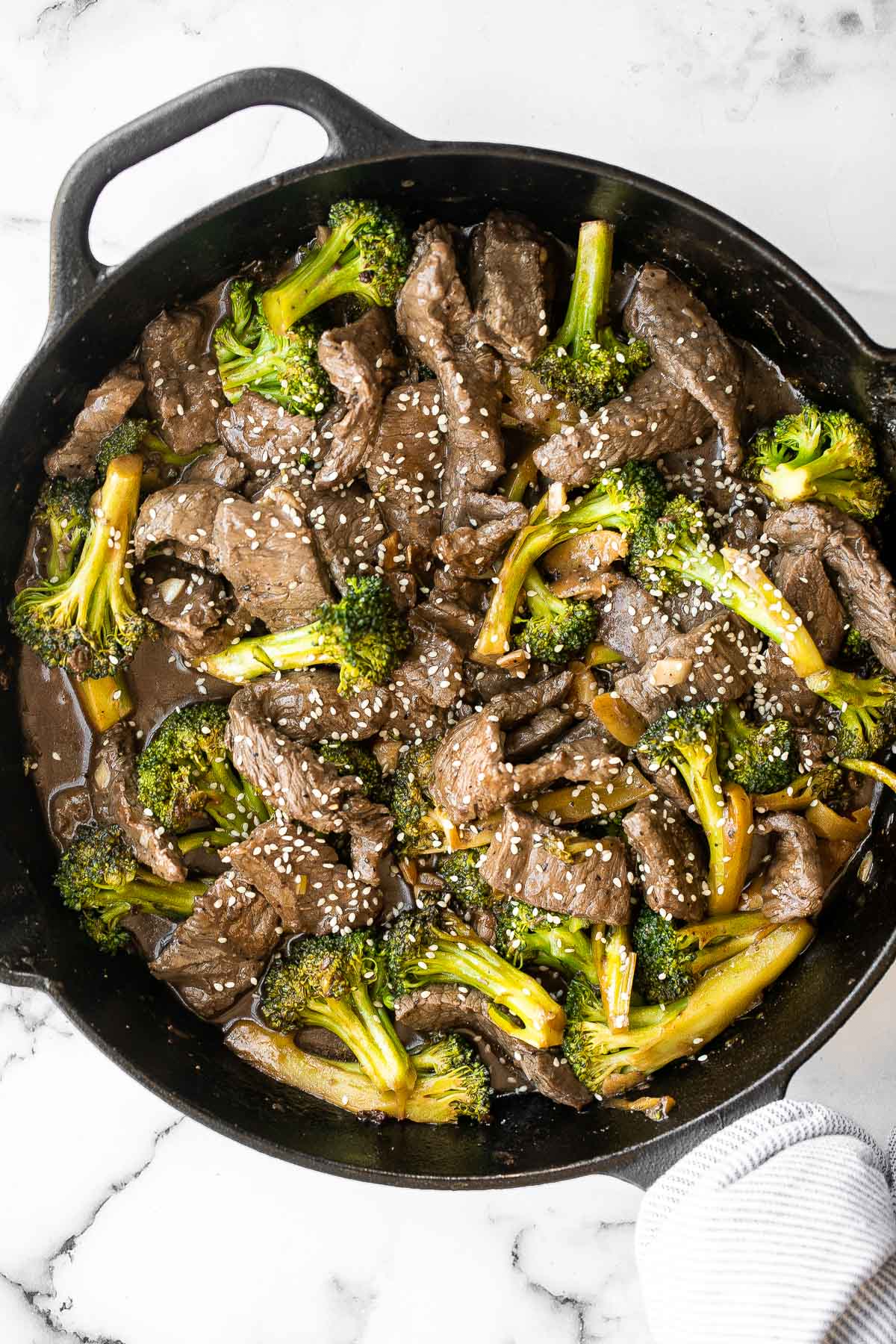 Easy 20-Minute One Pot Lentils are a healthy, nourishing, and delicious vegan meal that is easy to make in a few simple steps. Make a big batch and freeze!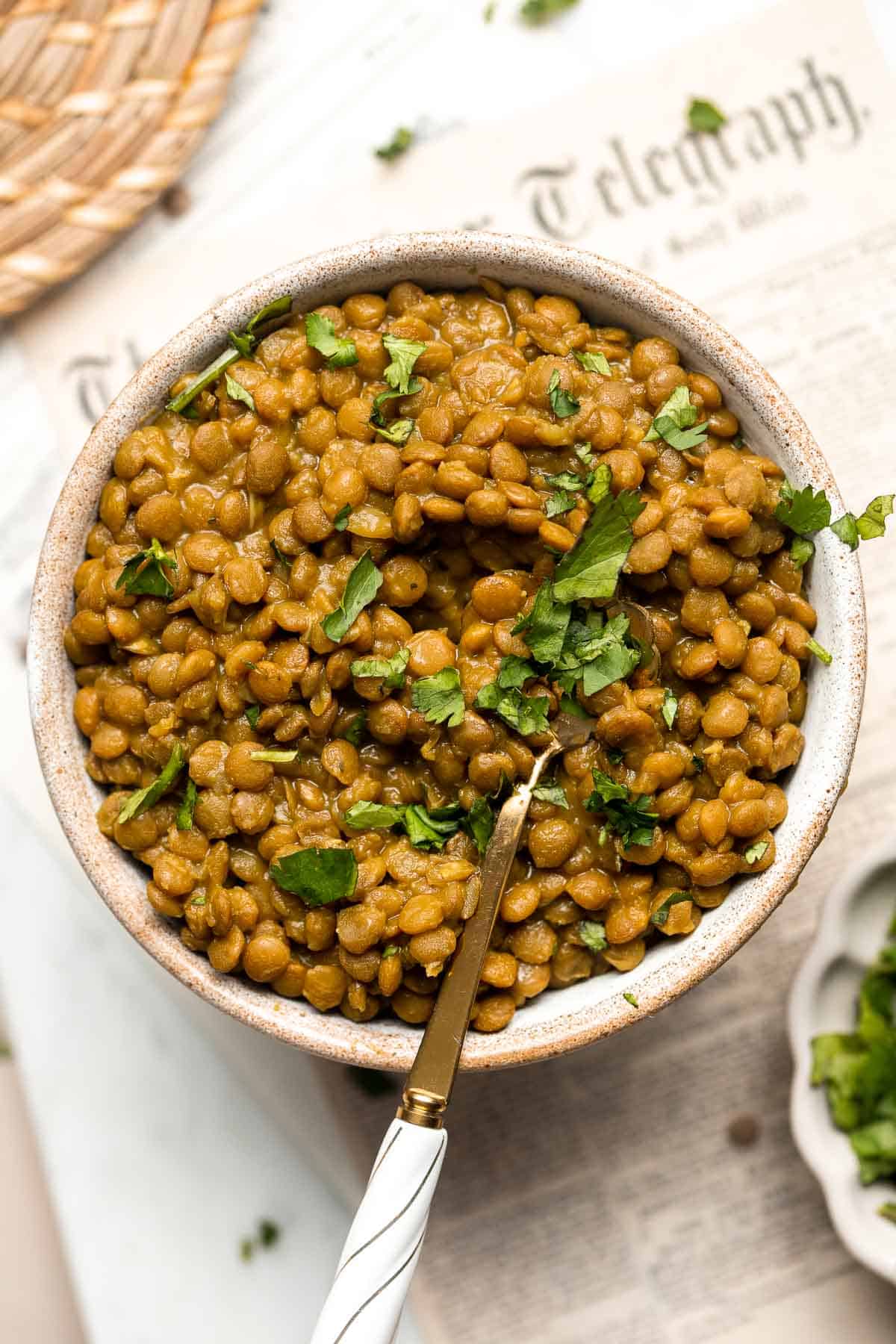 Mexican chicken breast is juicy, tender, and flavorful. It's easy to prep with a quick marinade before cooking on the stove, air fryer, or oven.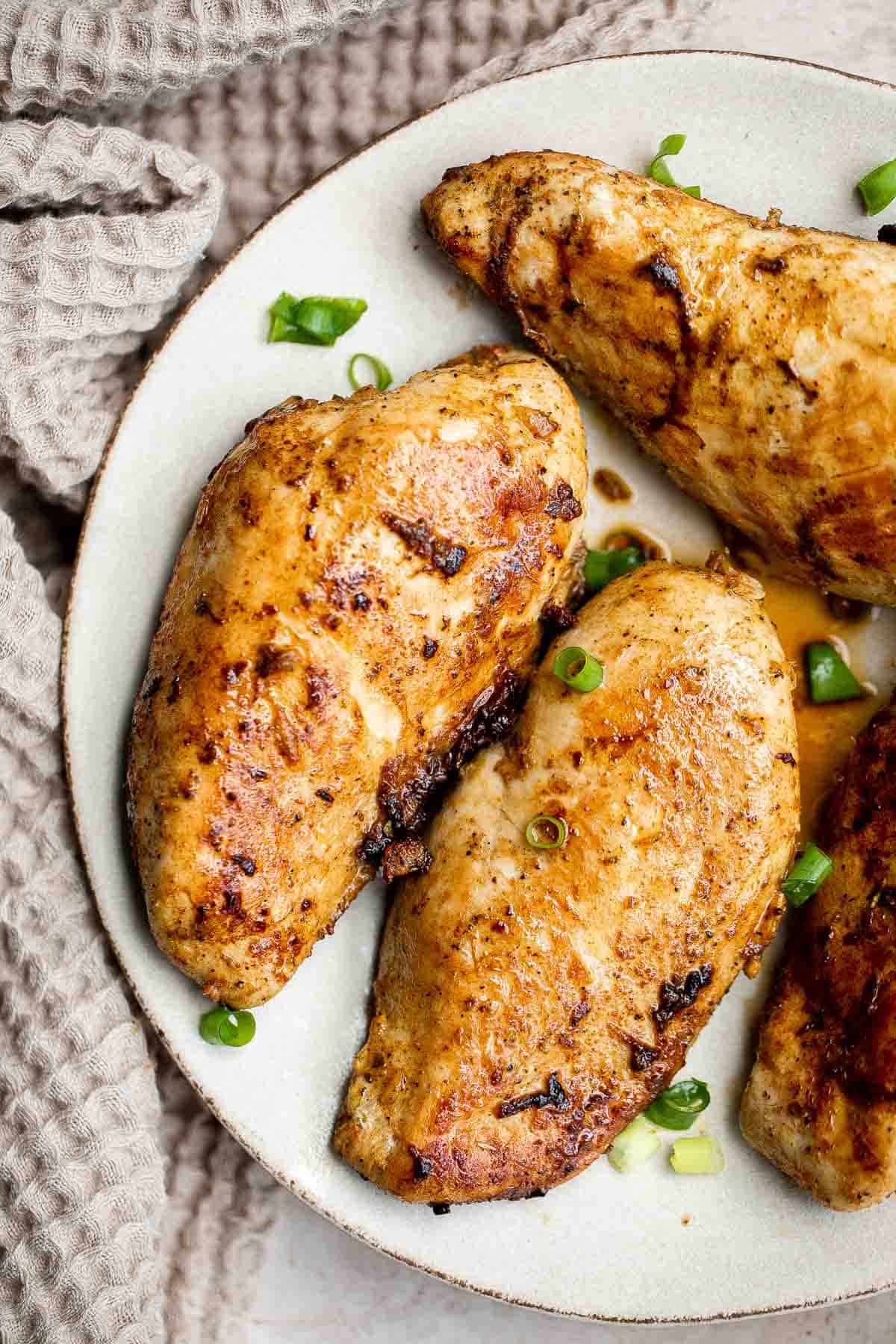 One Pot Spanish Chicken and Rice
Packed with flavour, real ingredients and vibrant colours, one pot Spanish chicken and rice is the perfect no fuss, no clean up weeknight meal.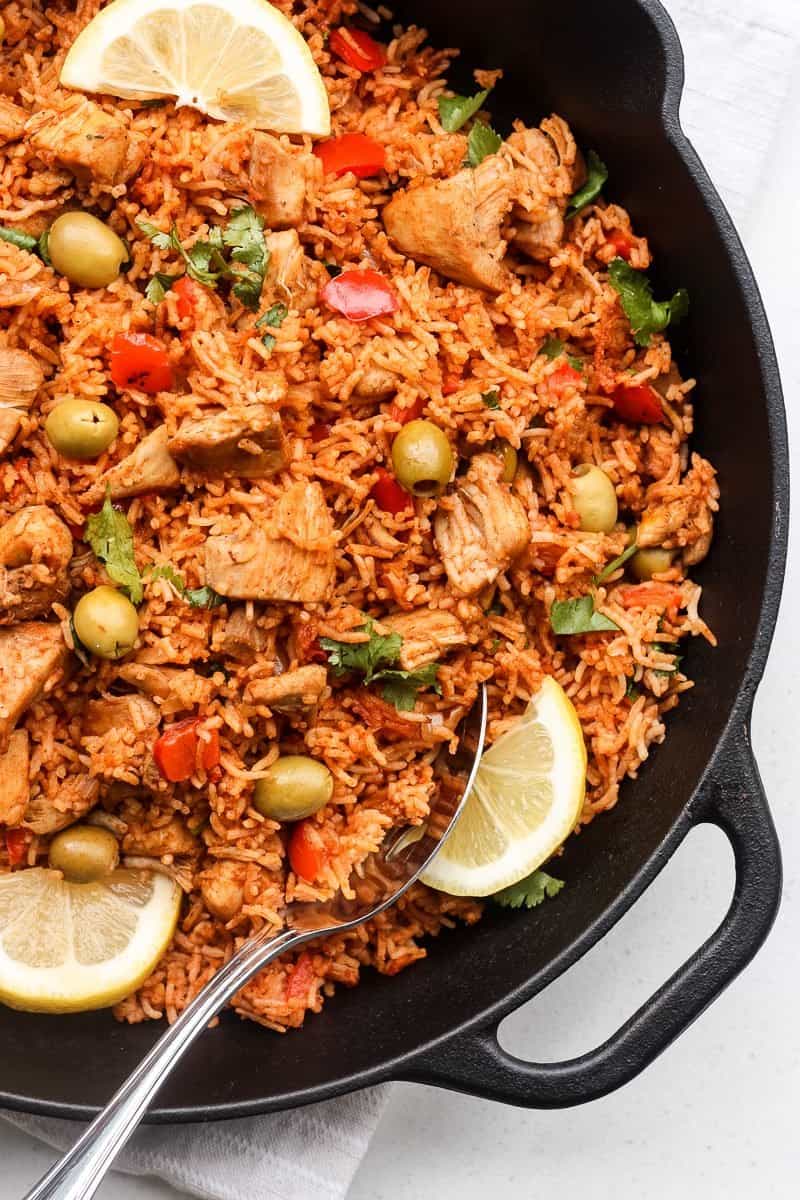 Baked Chicken Quesadillas are cheesy, crispy, flavorful, and delicious. This family-friendly recipe is quick and easy to make in just 30 minutes!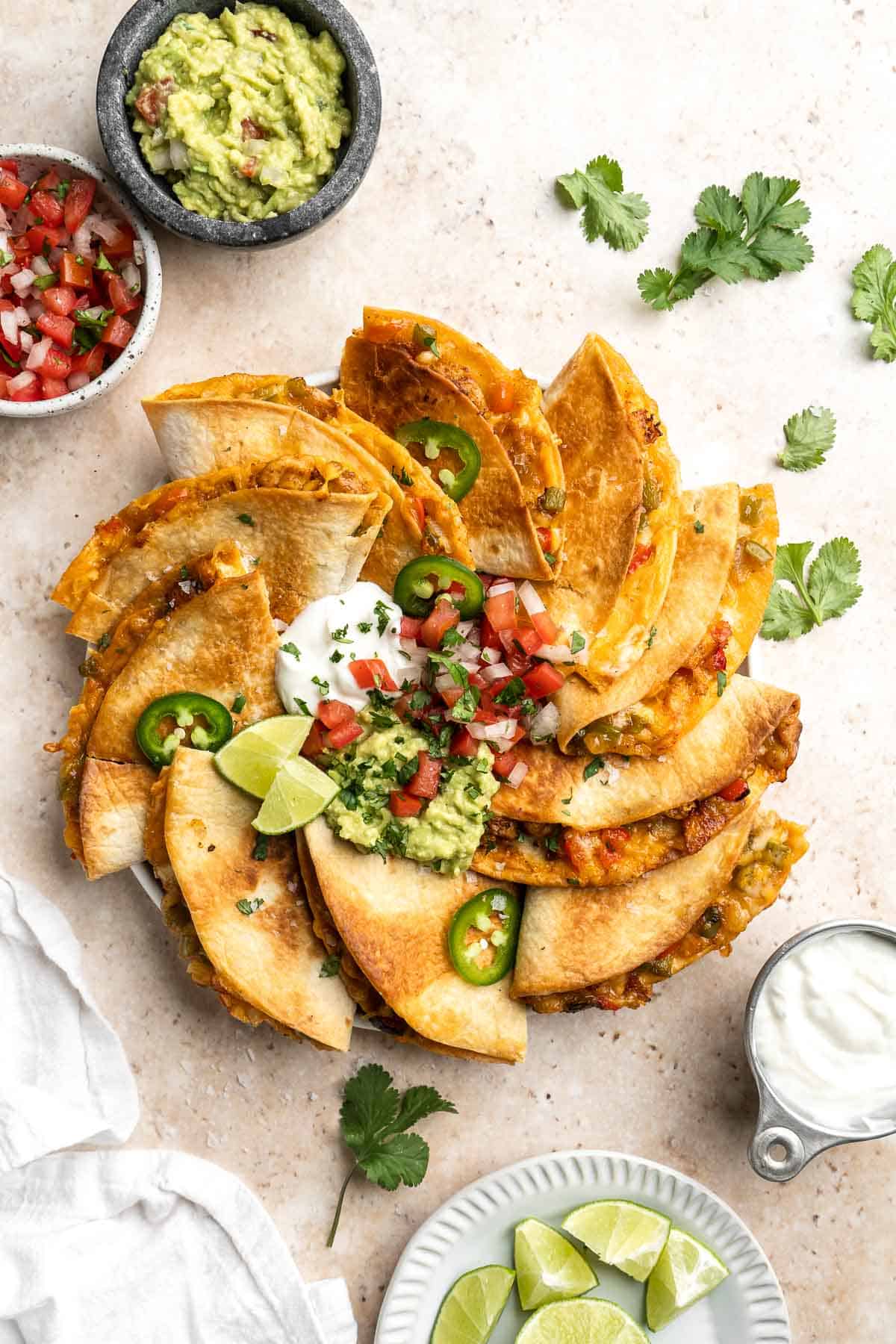 Shrimp Scampi with Zucchini Noodles
Shrimp scampi with zucchini noodles is a low-carb, keto, and gluten-free version of a classic pasta dish. It is healthy, garlicky, flavorful, and delicious.
Teriyaki chicken is a quick easy chicken stir fry that is delicious, flavorful, healthy, and better and faster than takeout. Perfect meal prep idea.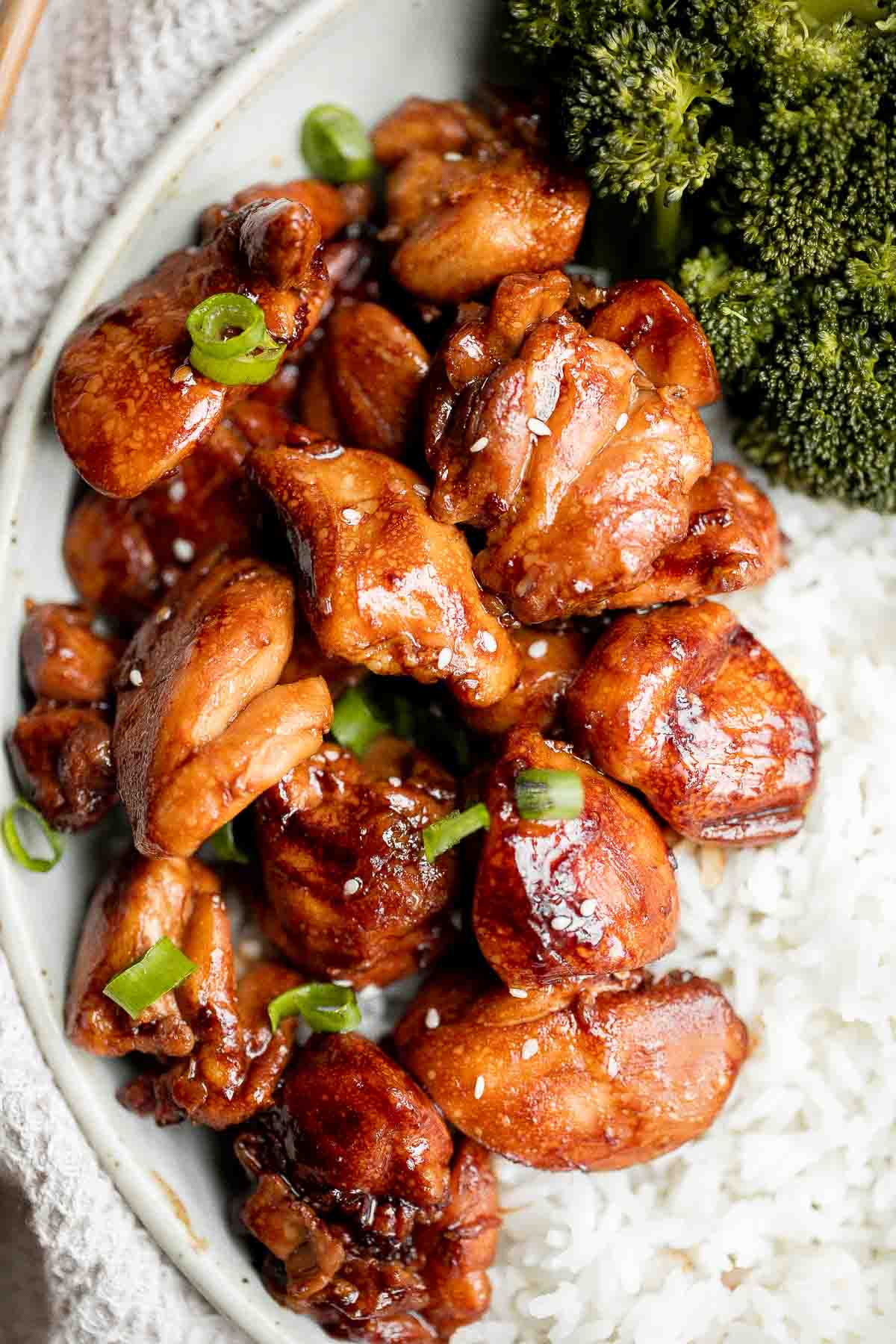 Hearty slow cooker beef chili is an easy, comforting, low-maintenance dinner in fall and winter months. It's a family favourite crockpot chili.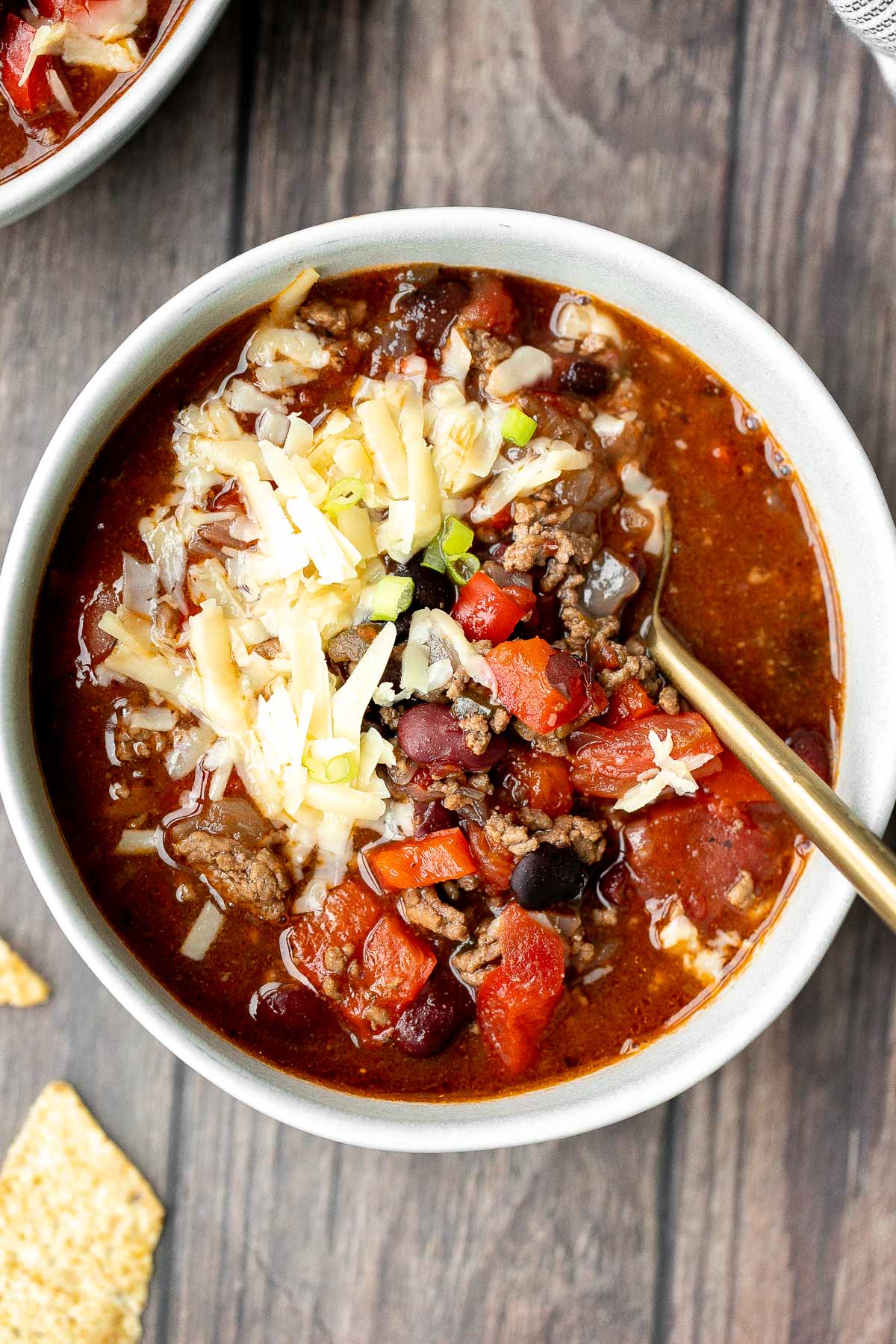 Delicious, moist and juicy Mediterranean chicken patties have everything you want in one bite: protein, veggies, herbs, and they're quick and easy to make. Serve it on it's own, with hamburger buns, or a side of Basmati rice. We love this meal prep recipe idea!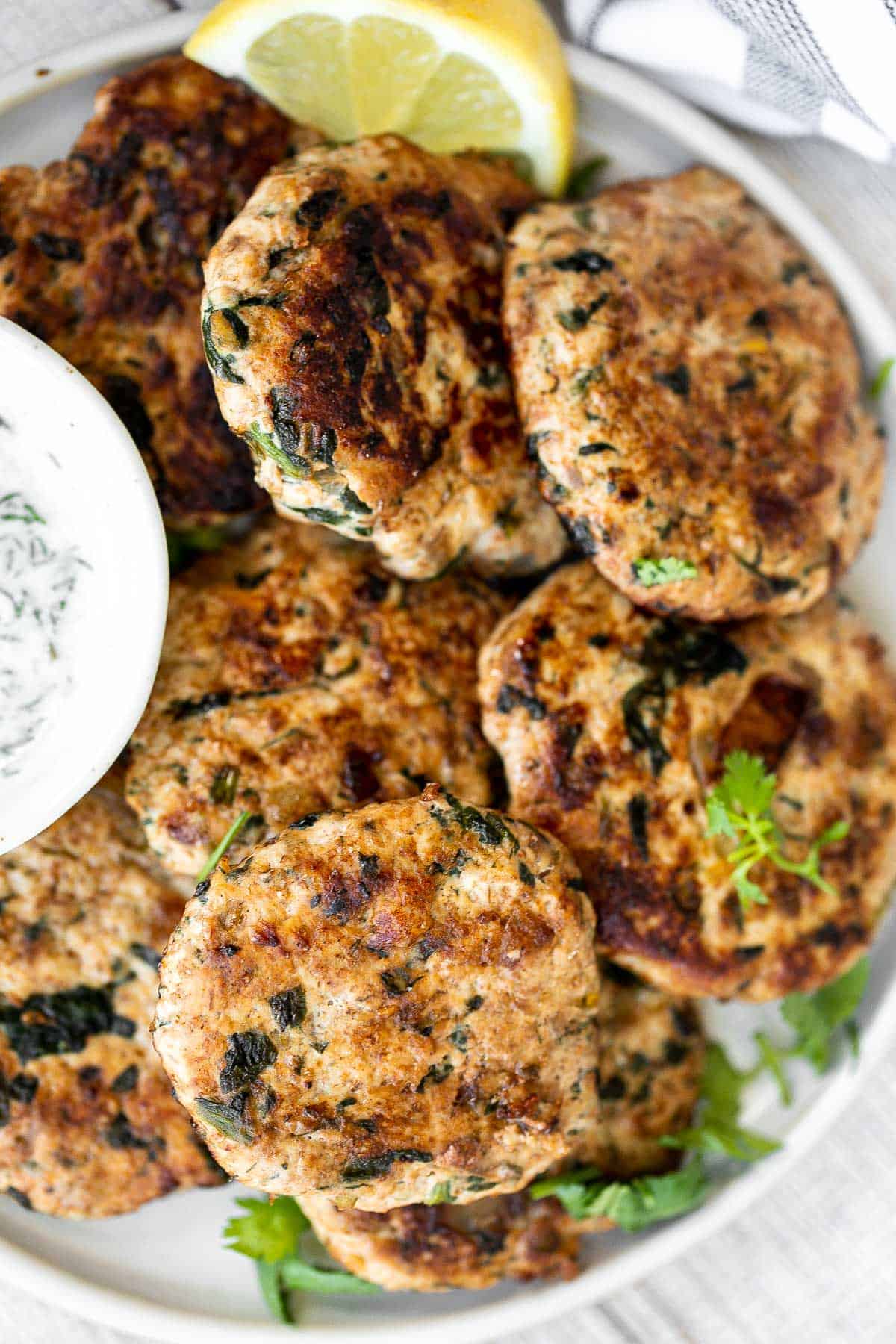 Phyllo Meat Pie (Egyptian Goulash)
Phyllo meat pie (Egyptian goulash) is a savory pie made of well-seasoned ground beef that lies between layers of flaky, crispy, golden phyllo pastry dough.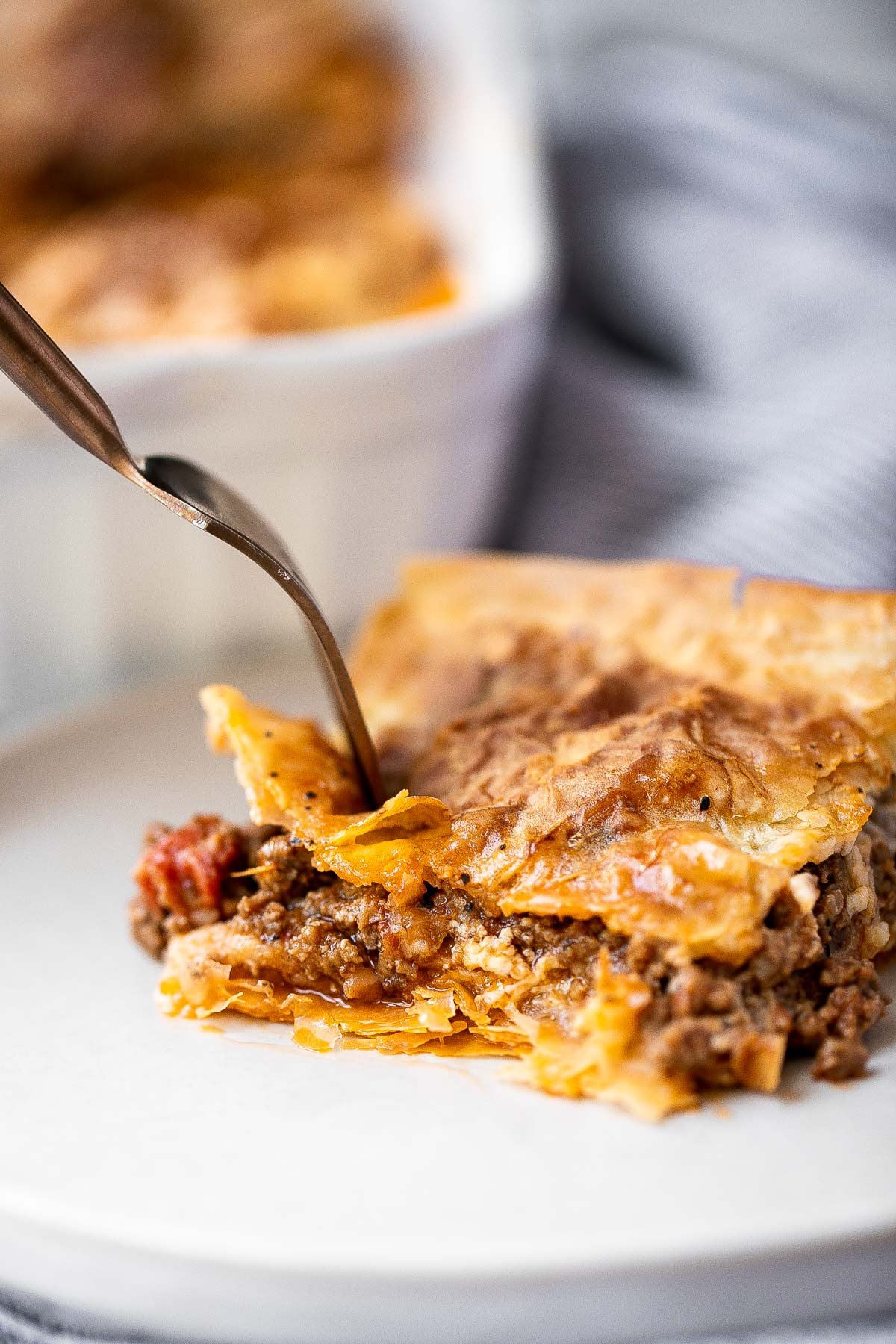 Korean ground turkey is flavorful, saucy, and delicious. It's quick and easy to make in just 20 minutes, great for meal prep and freezes well.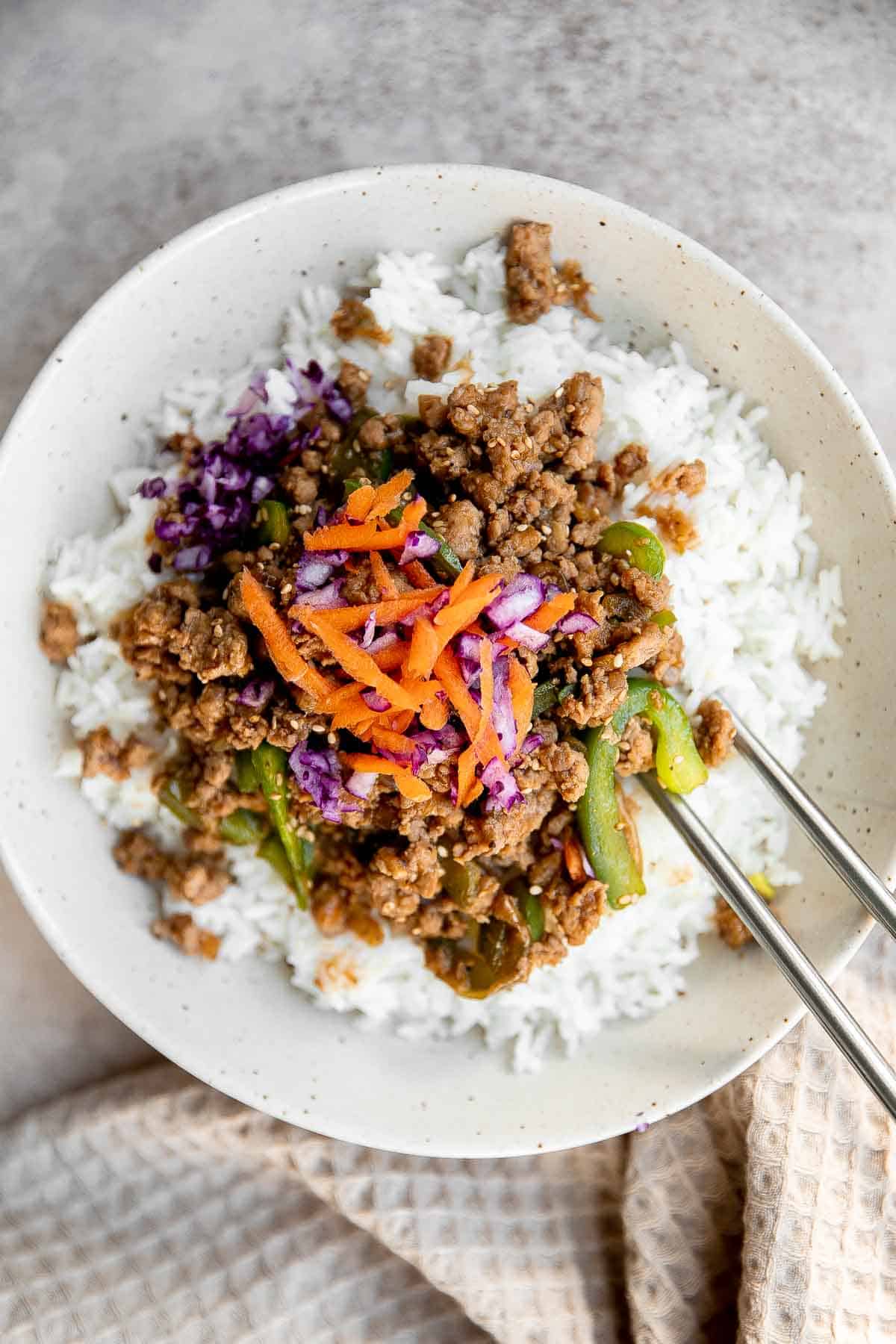 Baked Chicken Breast with Greek Souvlaki Marinade
Juicy, tender, and moist, baked chicken breast with the best Greek souvlaki marinade is the most flavorful and delicious chicken dinner in under 30 minutes. A classic meal prep idea!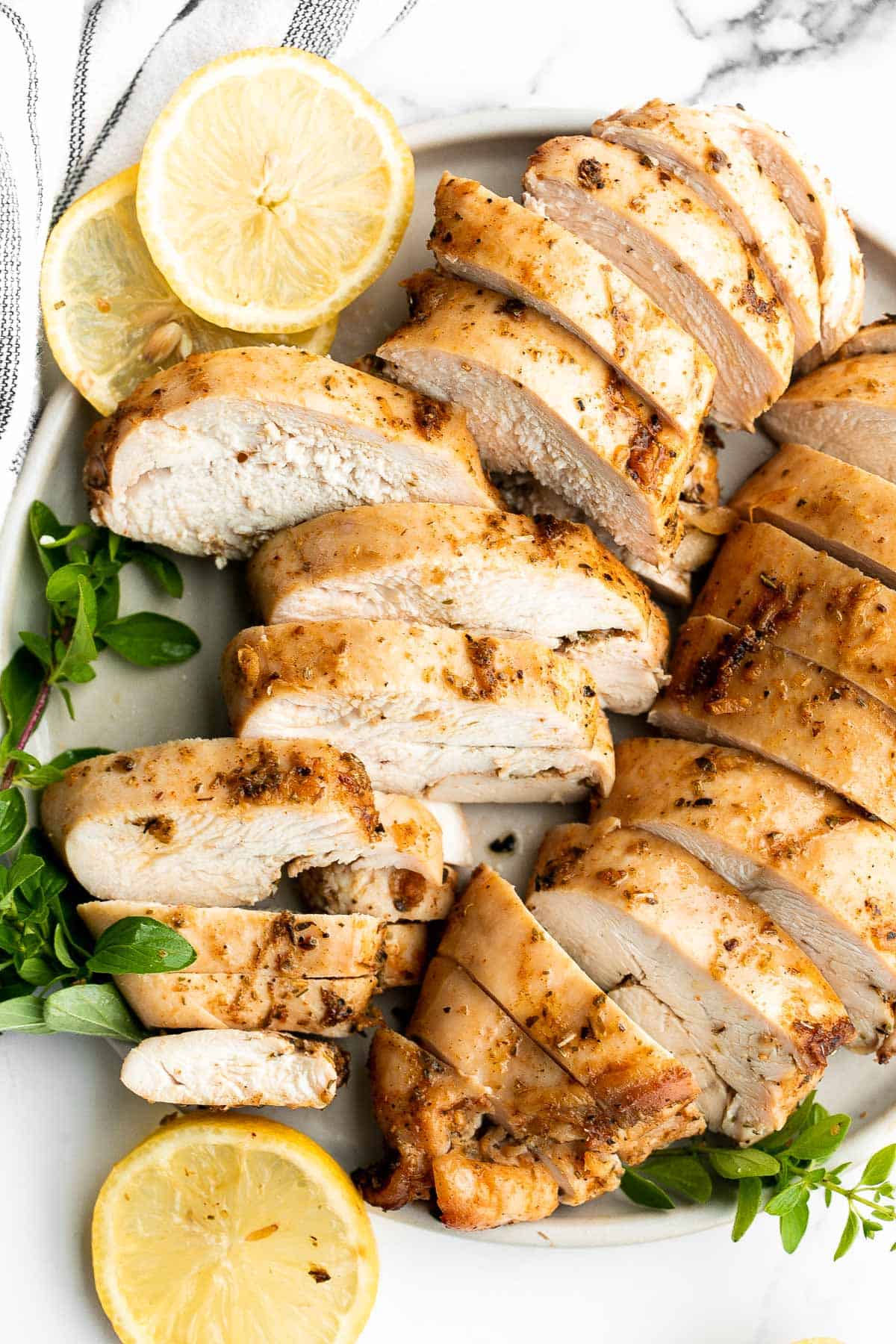 Ground beef stuffed peppers are delicious, healthy, and filling. Stuffed with beef rice and veggies, they're easy to make ahead and freezer-friendly.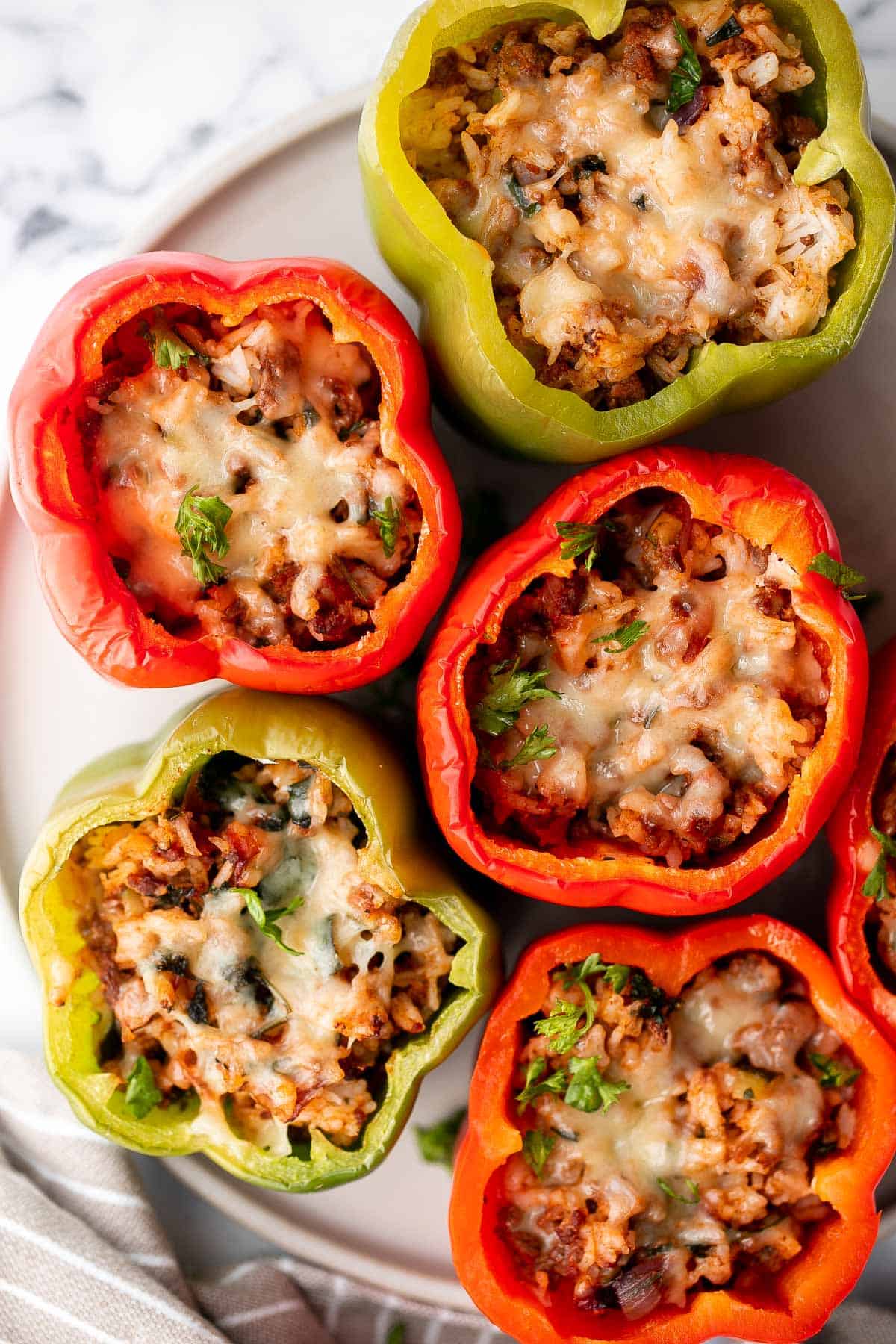 Zucchini fritters are crispy outside, tender inside, and loaded with zucchini. These healthy bites are one of my favorite ways to use up summer zucchini.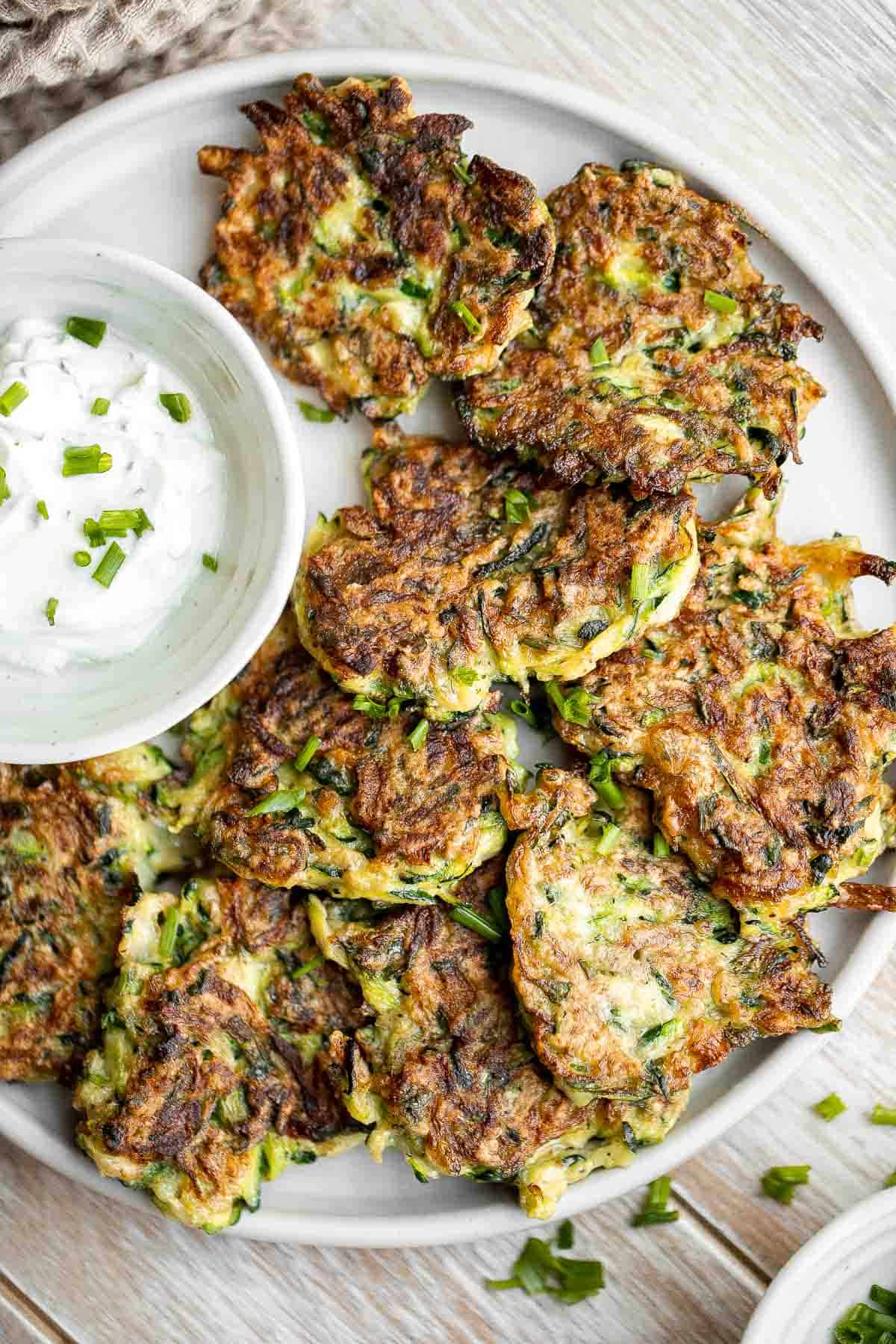 Mongolian chicken is a quick and easy chicken stir fry dish that you can make at home in just 30 minutes. Healthier, faster, and better than takeout.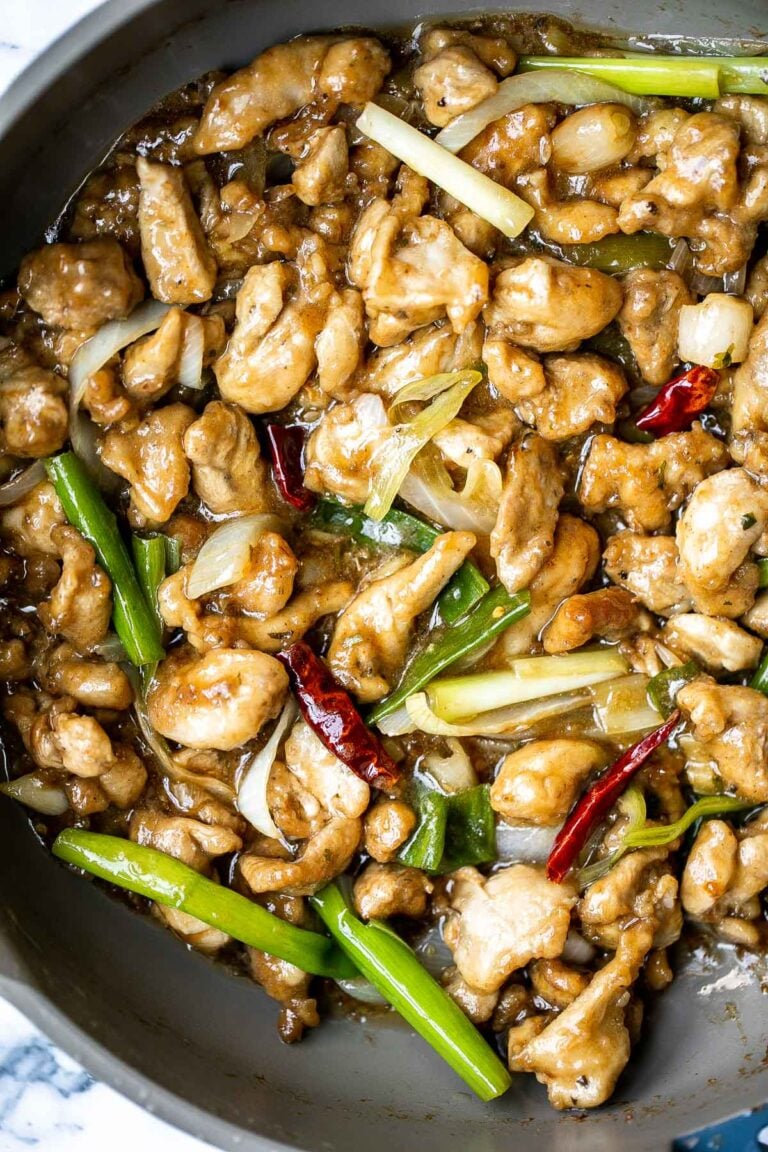 Hearty and filling beef and bean burritos are easy to make ahead, freezer-friendly, and take just 30 minutes for restaurant-quality Mexican food at home.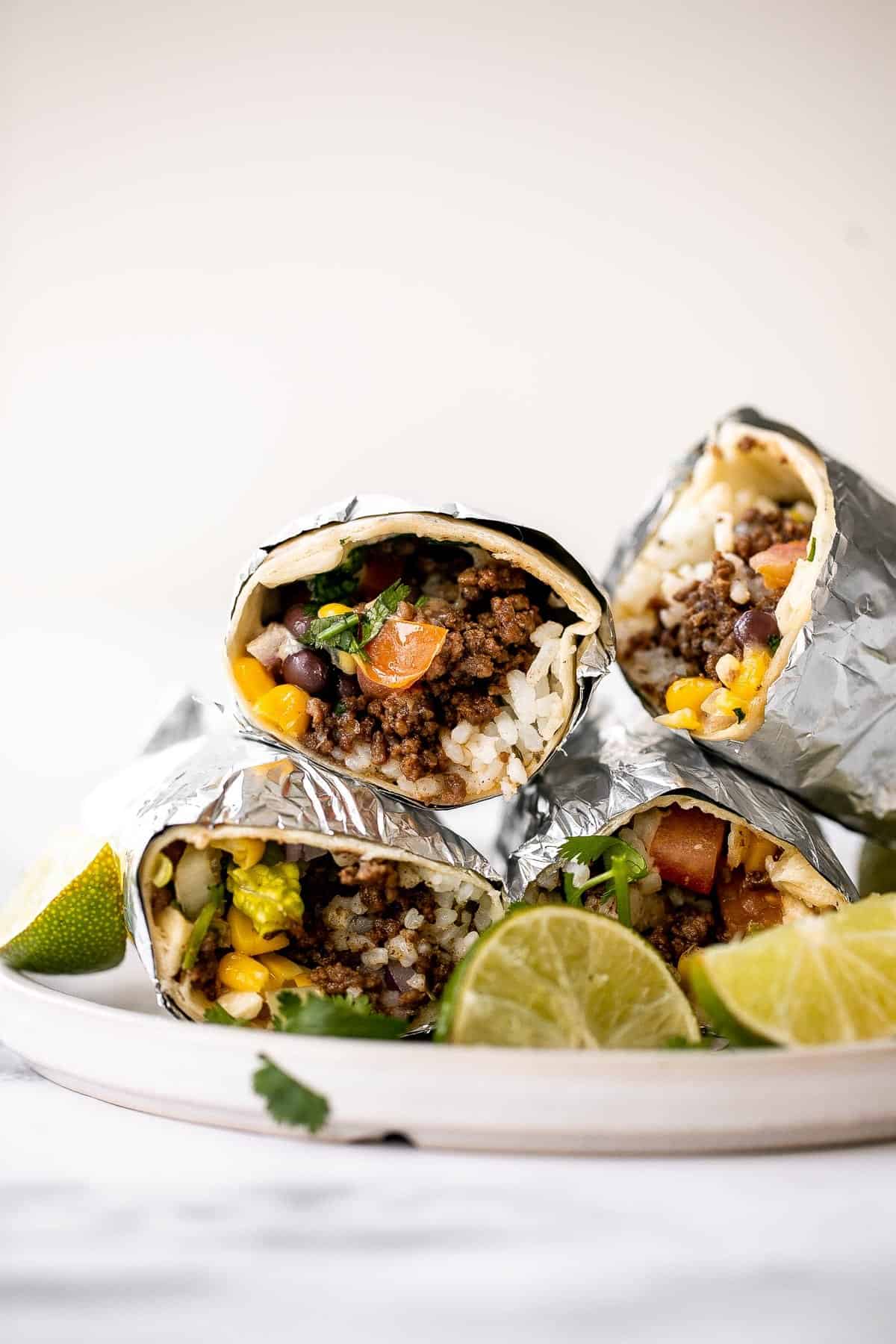 Baked Chicken Meatballs are tender, juicy, and flavorful (no dry meatballs here!). Made in just 45 minutes using simple ingredients. So quick and easy!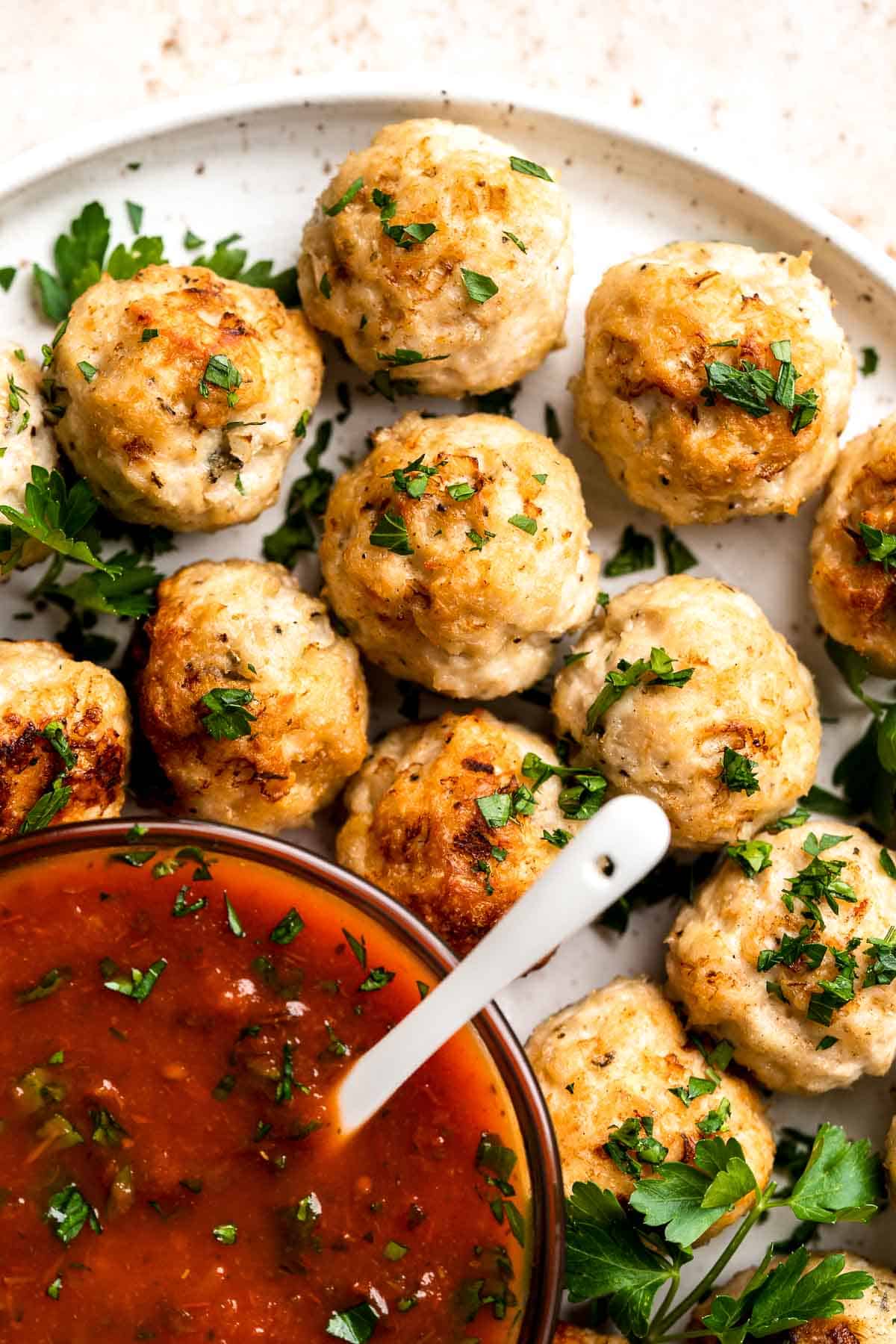 Sheet pan chicken fajitas are quick and easy to make, loaded with flavor, delicious, and ready in less than 30 minutes. Great for meal prep too.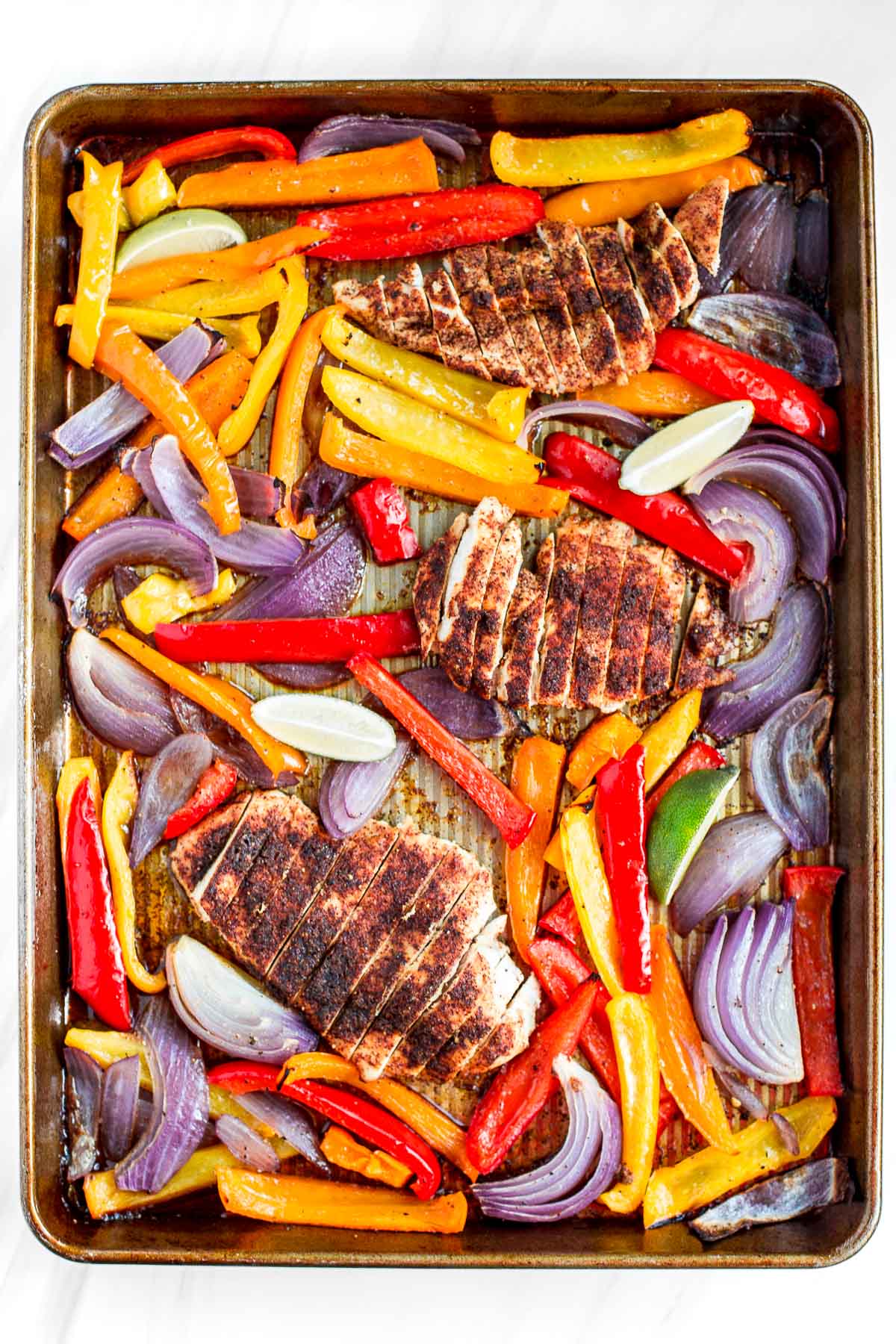 Hearty coconut lamb curry is an easy one pot meal that is packed with flavour. Make it on the stovetop or in the slow cooker and freeze leftovers for later.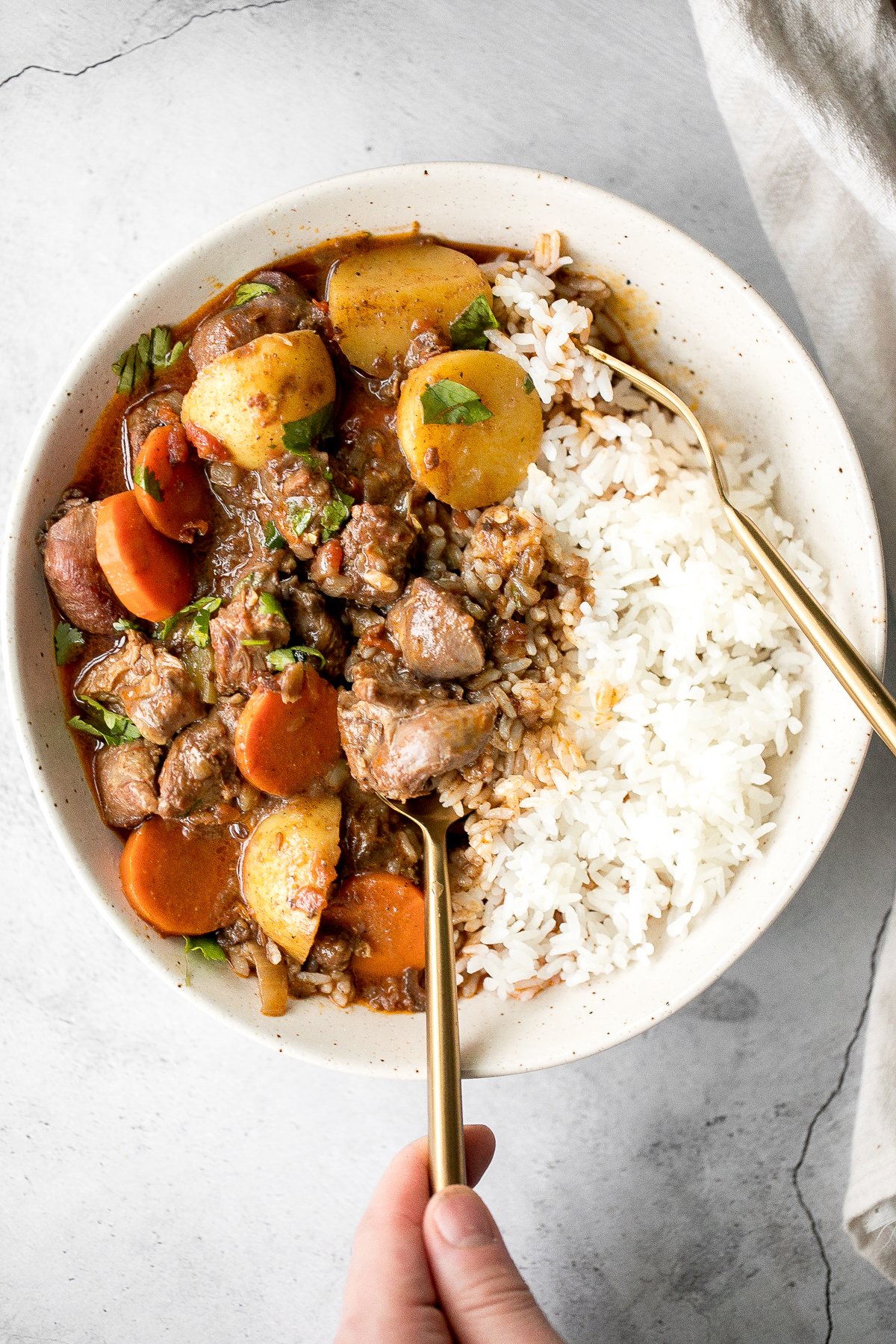 Homemade falafel are delicious, golden brown and crispy on the outside, fluffy tender and soft inside. Plus, they're vegan, loaded with plant-based protein.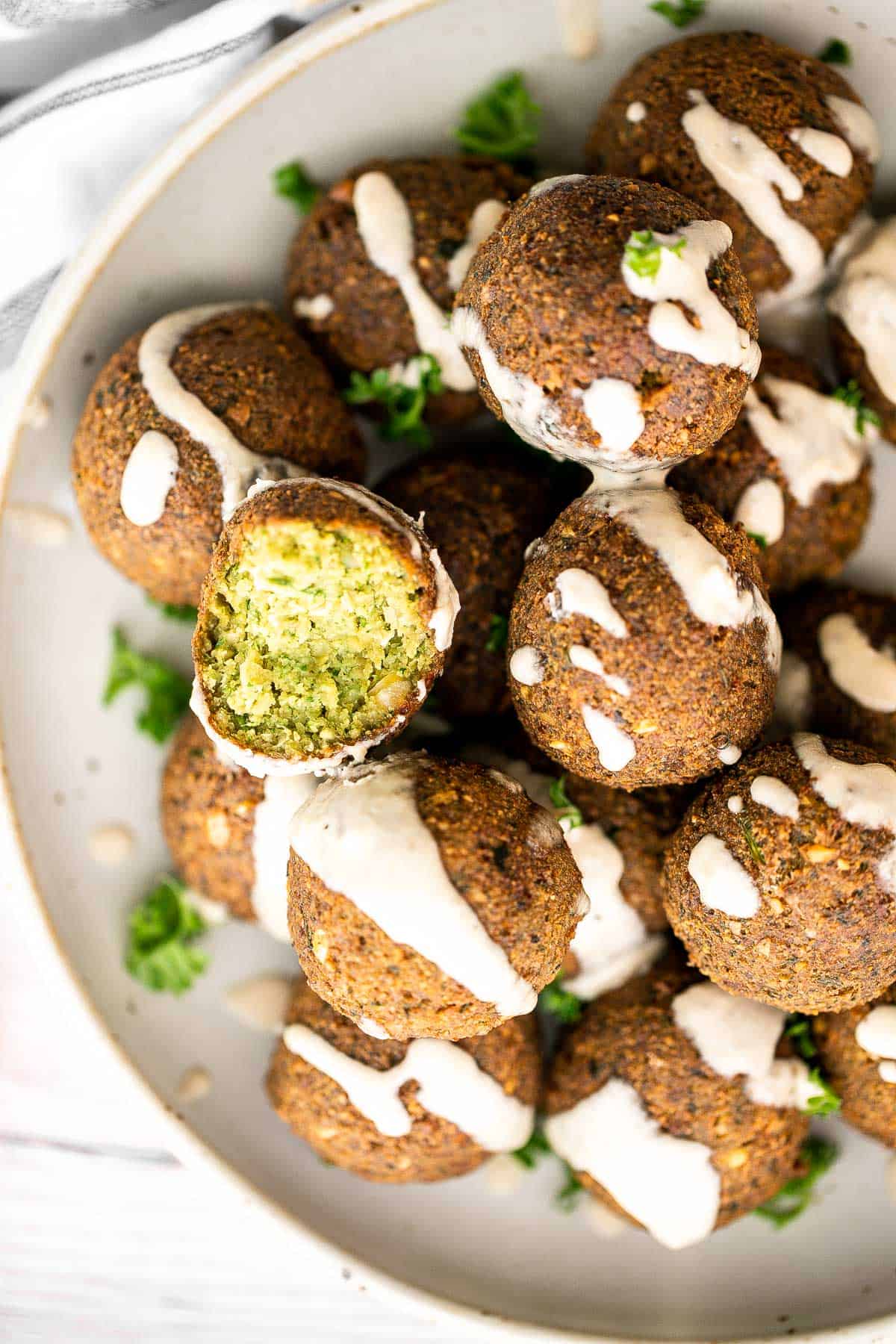 Classic easy meat lasagna is the ultimate Italian comfort food with layers of tender lasagna, meaty tomato sauce, cheese filling and melted cheese on top.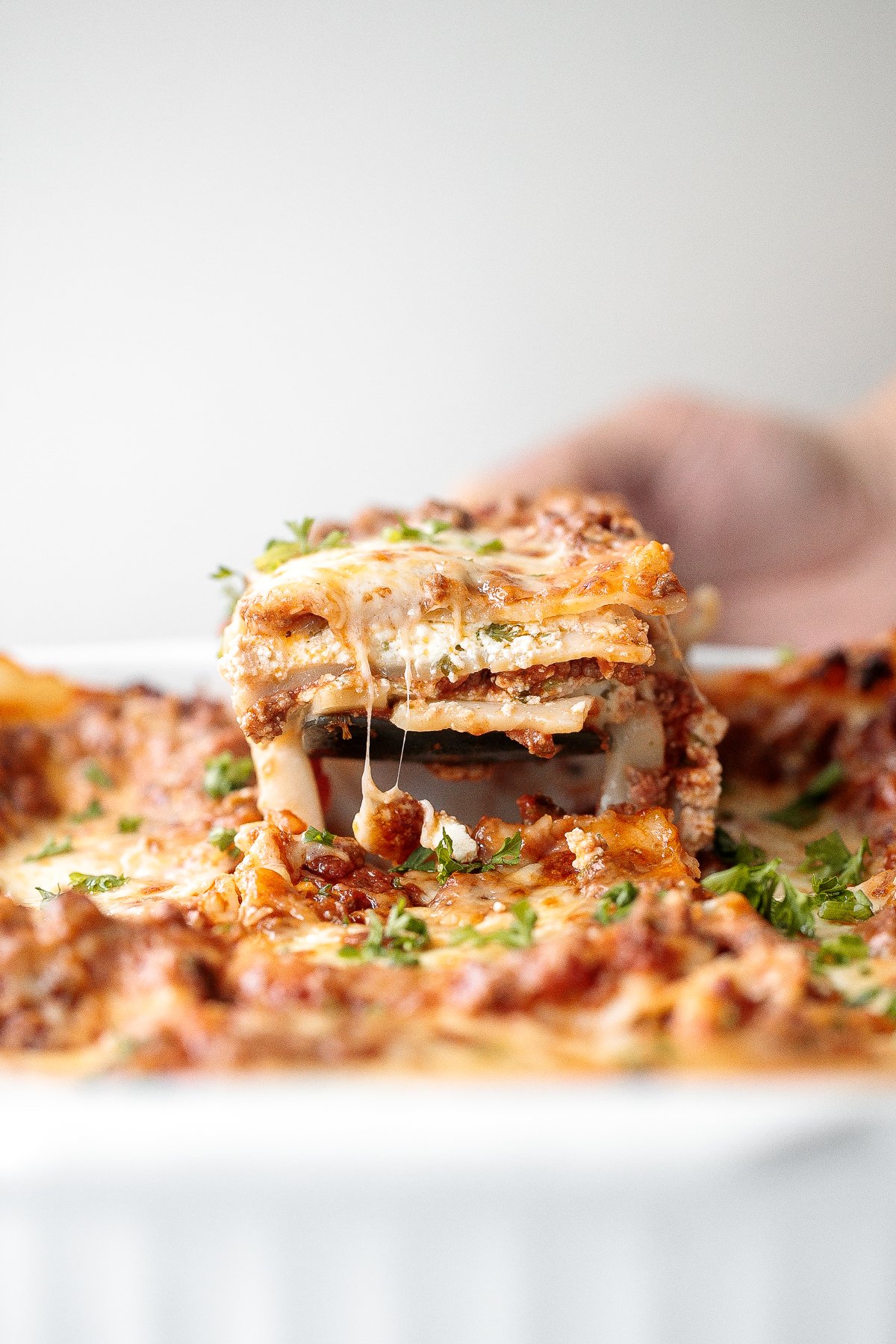 Meal Prep Cold Lunches
Deviled Egg Salad is the perfect spring side dish! It has the signature tang and smokiness of deviled eggs with the pillowy texture of egg salad.
Vegan hummus wrap is a quick easy lunch made in minutes with a handful of fresh ingredients. This delicious veggie wrap is healthy, fresh, nutritious.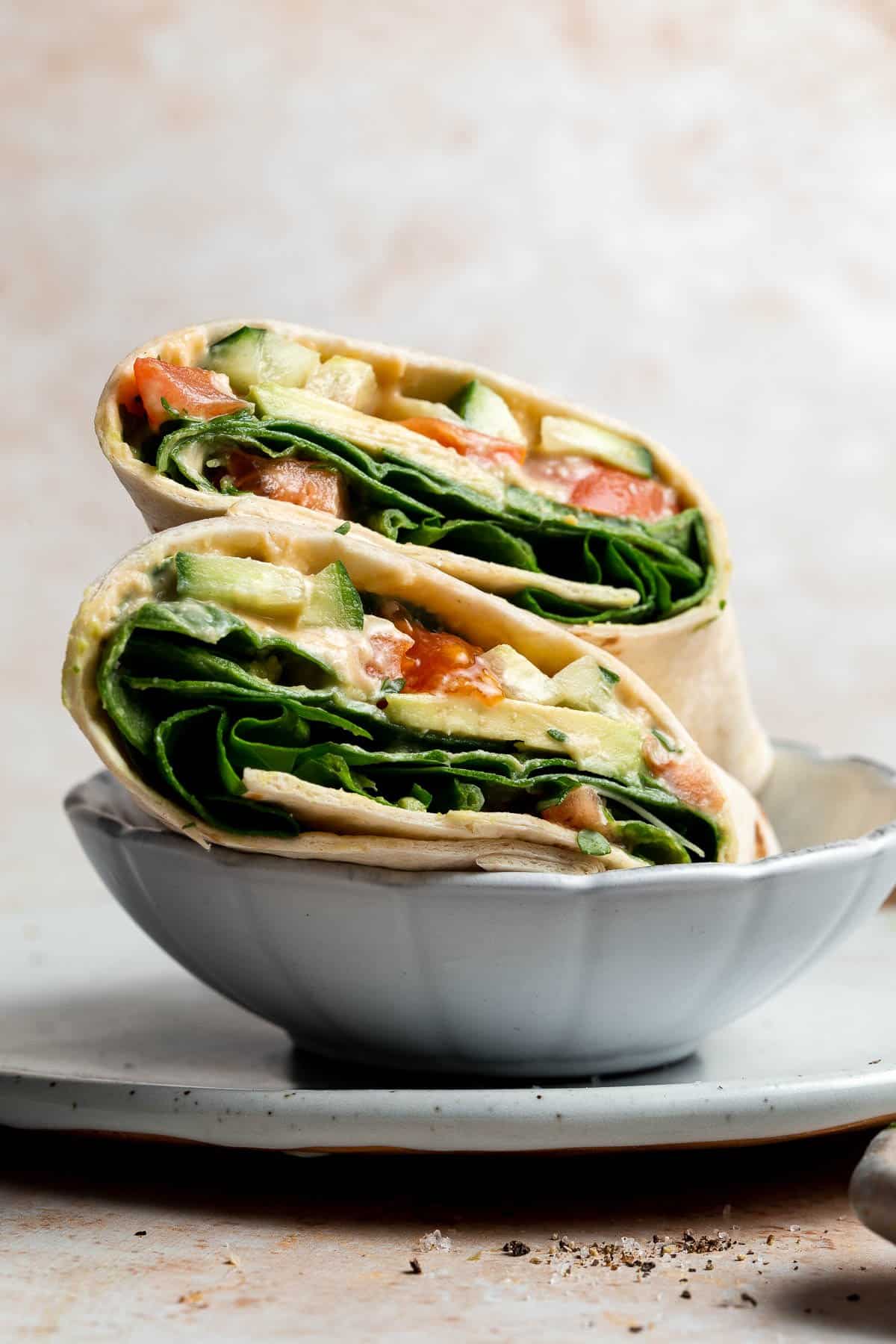 Italian pasta salad is delicious, wholesome, and easy to make. Make it up to three days ahead for your summer picnics and cookouts. You can't get more classic than Italian Salad for lunch. It's such an easy meal prep idea too!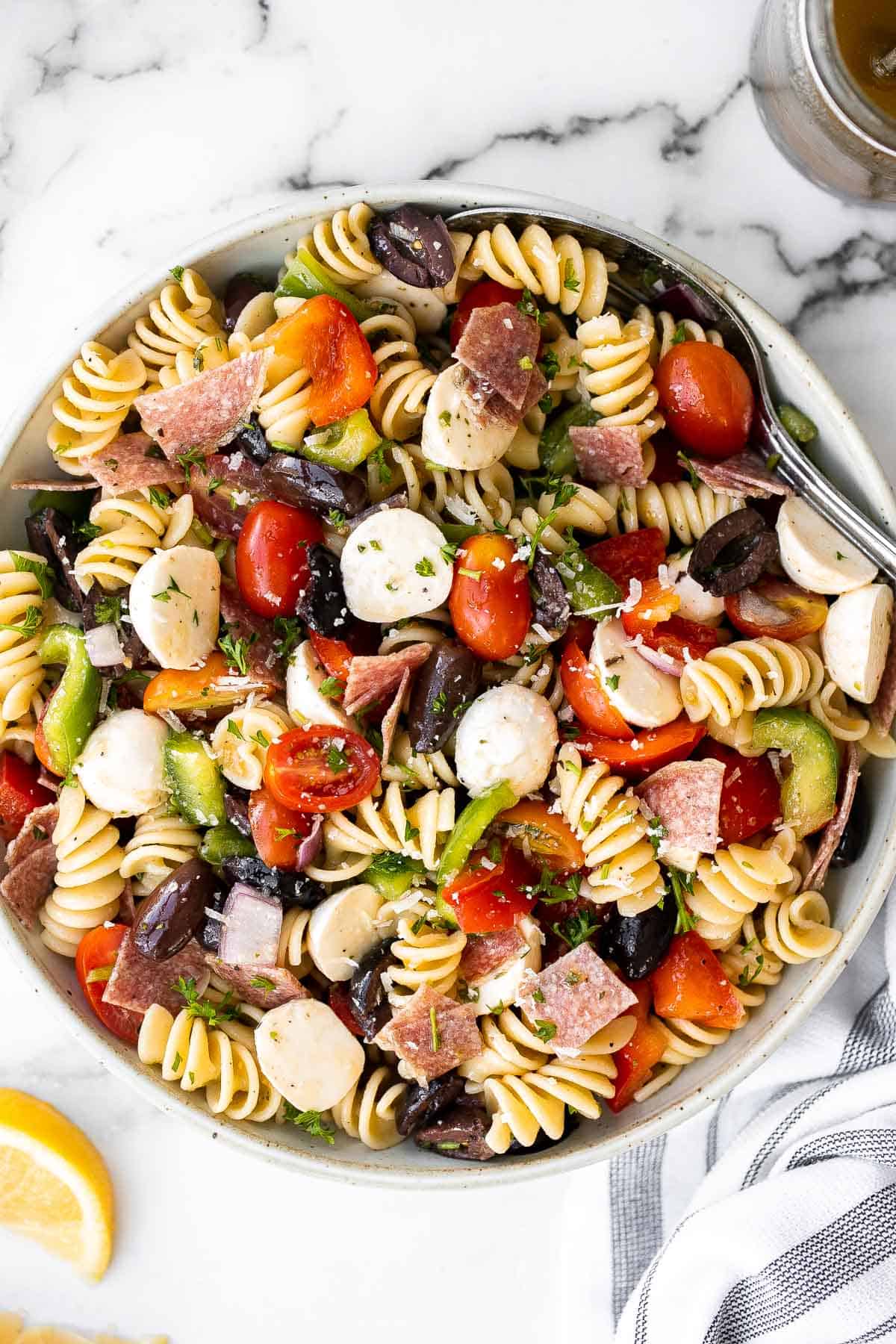 Vietnamese Summer Rolls with Chicken
Vietnamese summer rolls with chicken are fresh, light, and healthy. This Asian snack is a healthy lunch idea that takes less than 20 minutes to make and way easier than you think.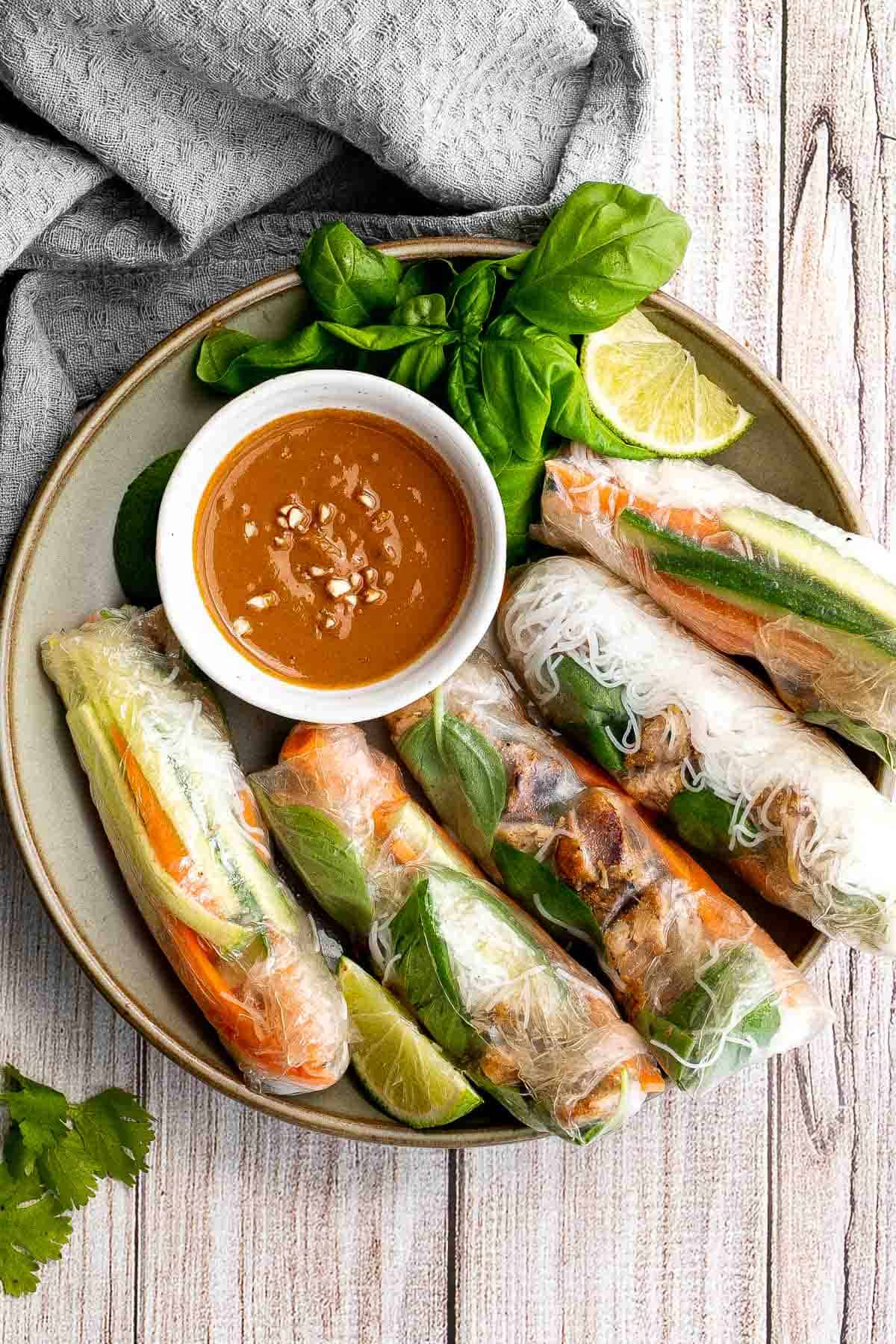 Mediterranean Couscous Salad is healthy, flavorful, and easy to make. It's packed with classic ingredients including couscous, fresh veggies, and feta.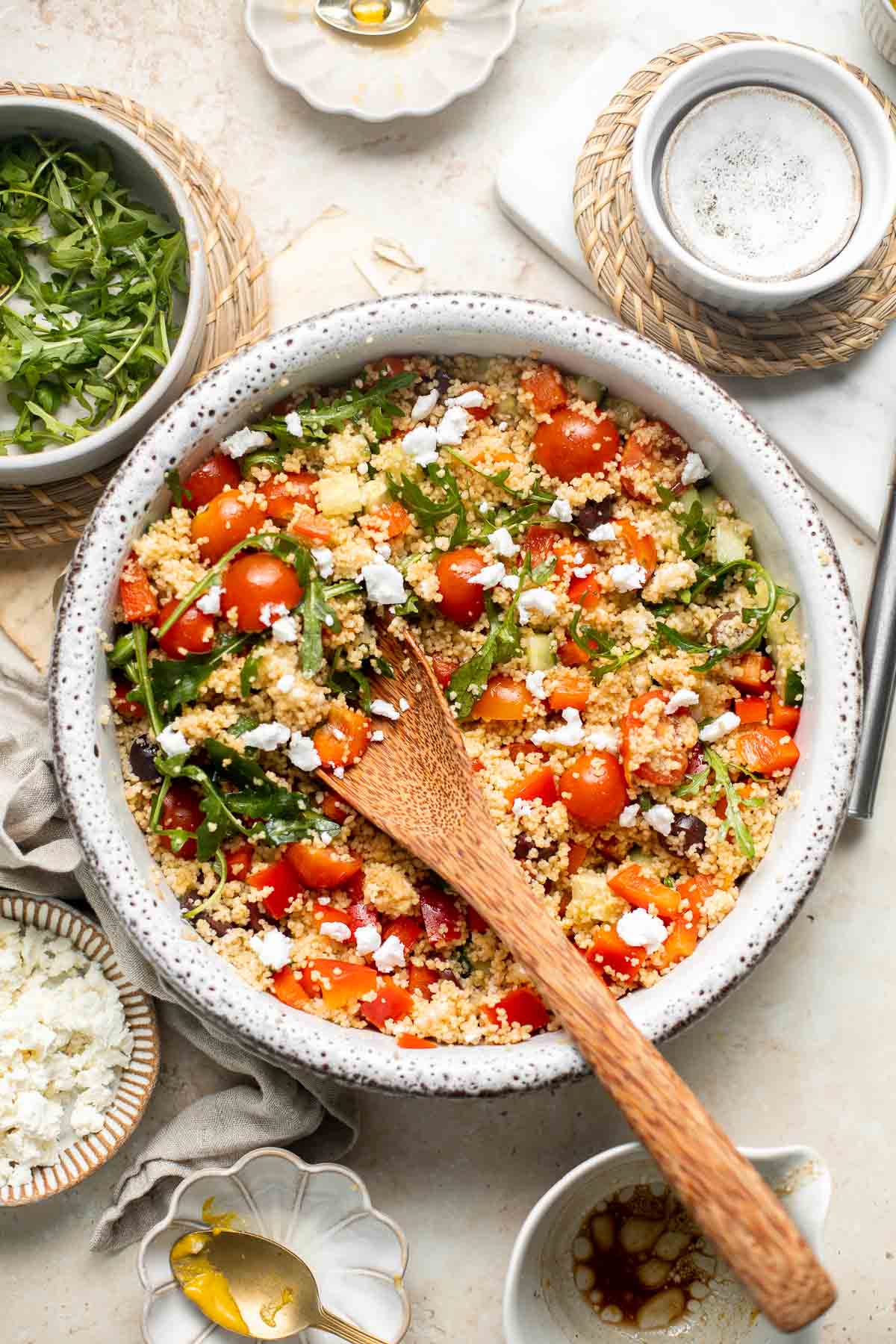 Turkey pinwheels are bite-sized finger food perfection and will make back-to-school lunch meal planning for the kids a total breeze. They are fully customizable and you can wrap them up in a tortilla or in pita bread.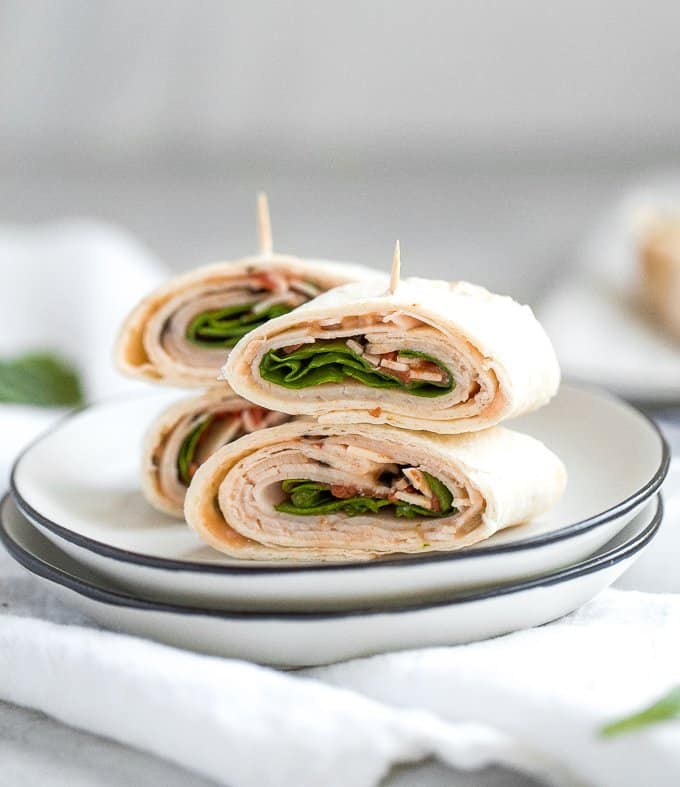 This Spring Salad is light, fresh, and vibrant. It is packed with fresh seasonal vegetables and chickpeas tossed in a homemade honey balsamic dressing.
Classic chicken salad is a creamy delicious salad that is easy to throw together. It's the perfect side salad for a summer BBQ, potluck, or healthy lunch. One of my favorite meal prep ideas!
There's nothing better on a hot day than a cold and refreshing vegan soba noodle salad, tossed with fresh vegetables and a delicious saucy dressing.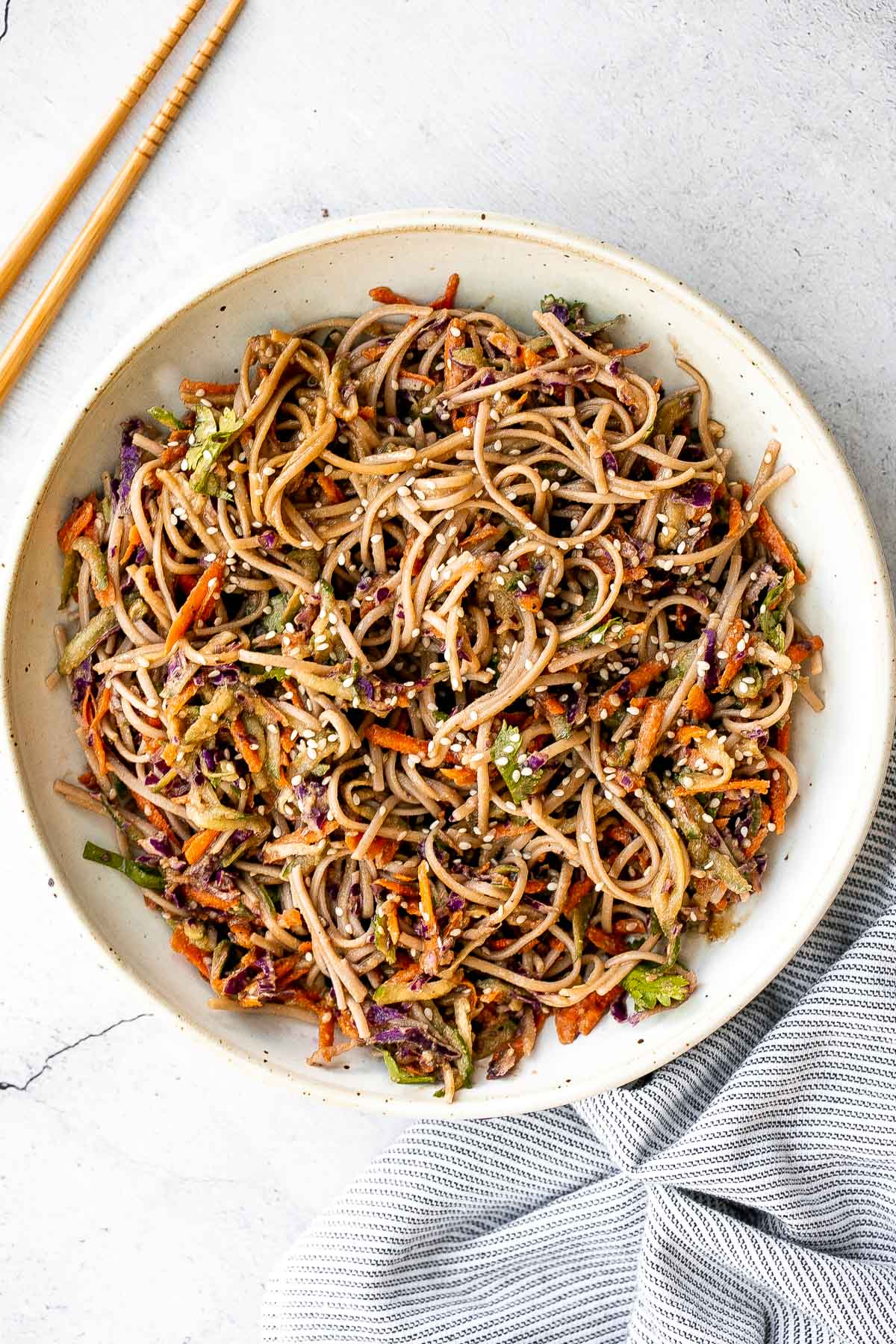 Quick easy buffalo turkey wraps with homemade buffalo sauce are flavorful, spicy, and delicious. A healthy lunch that will keep you full until dinner.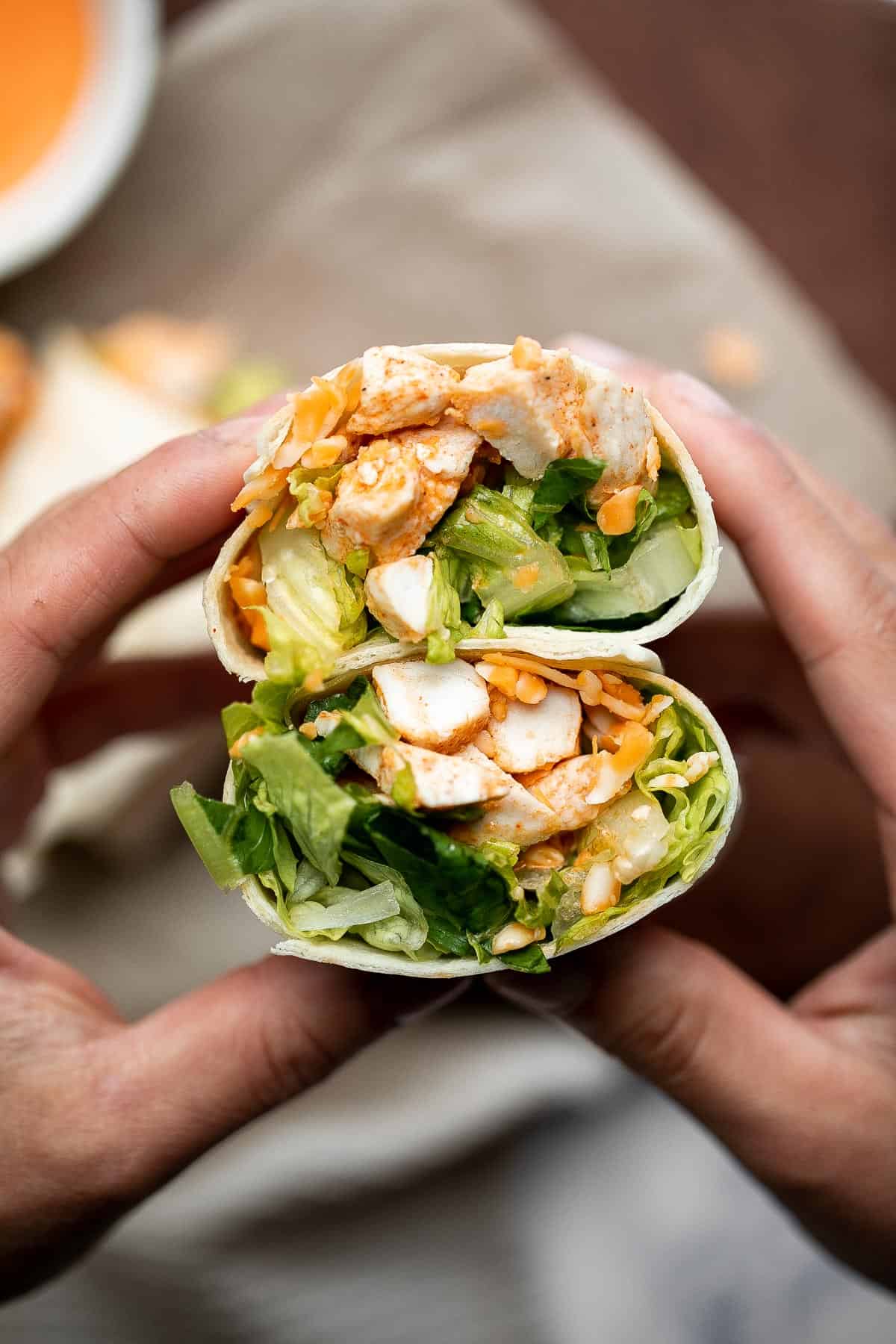 Take a bite into this refreshing, gluten-free quinoa and spinach salad bursting with colourful tomatoes, cucumbers and raisins.
Soups for Meal Prep
Vegetable Soup is a hearty, vegan soup that is delicious, flavorful, and easy to make. It's loaded with all kinds of veggies in a savory broth.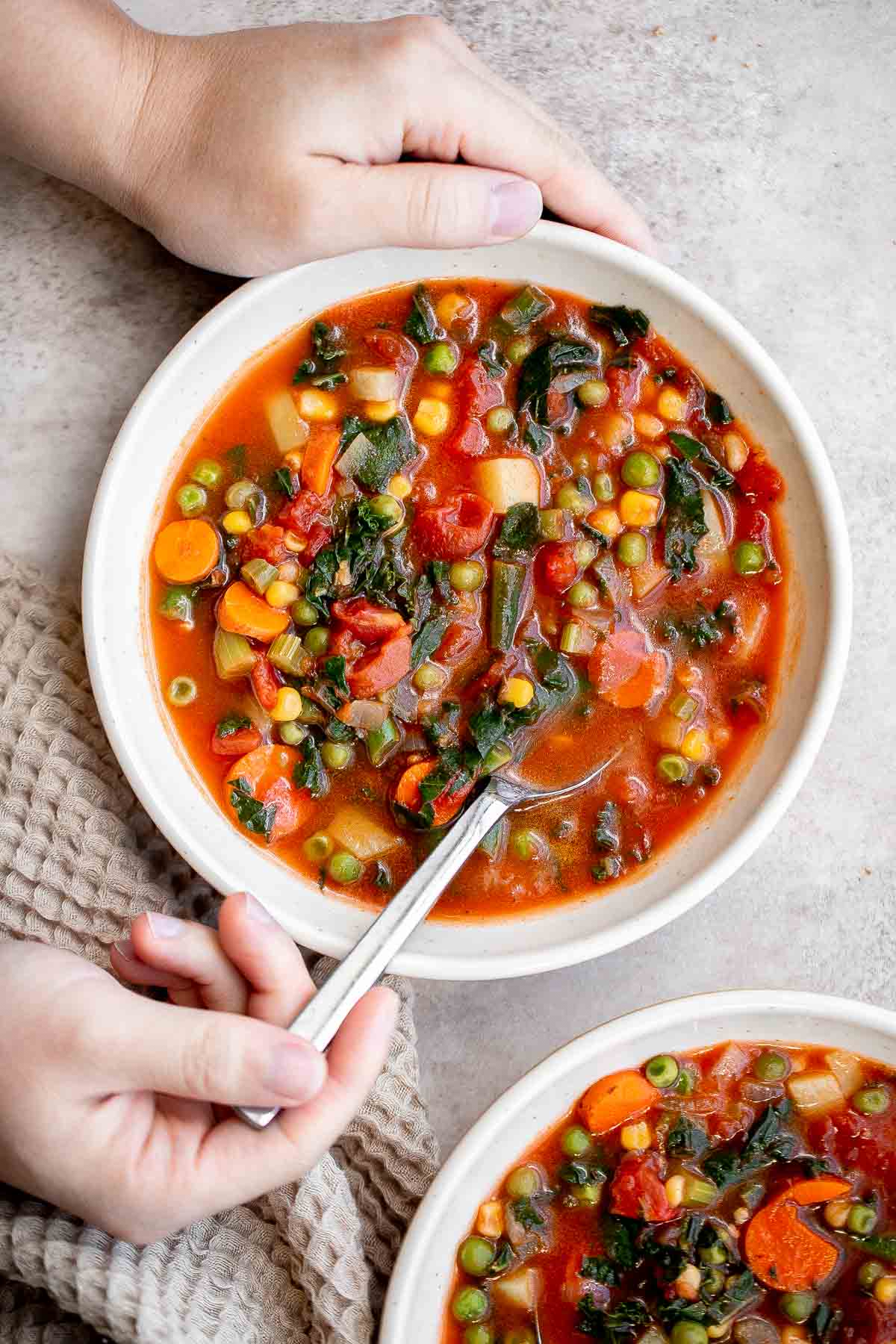 White Bean Soup with Kale is a hearty and nourishing one-pot meal that is flavorful and easy. Make this healthy soup in 30 minutes using simple ingredients.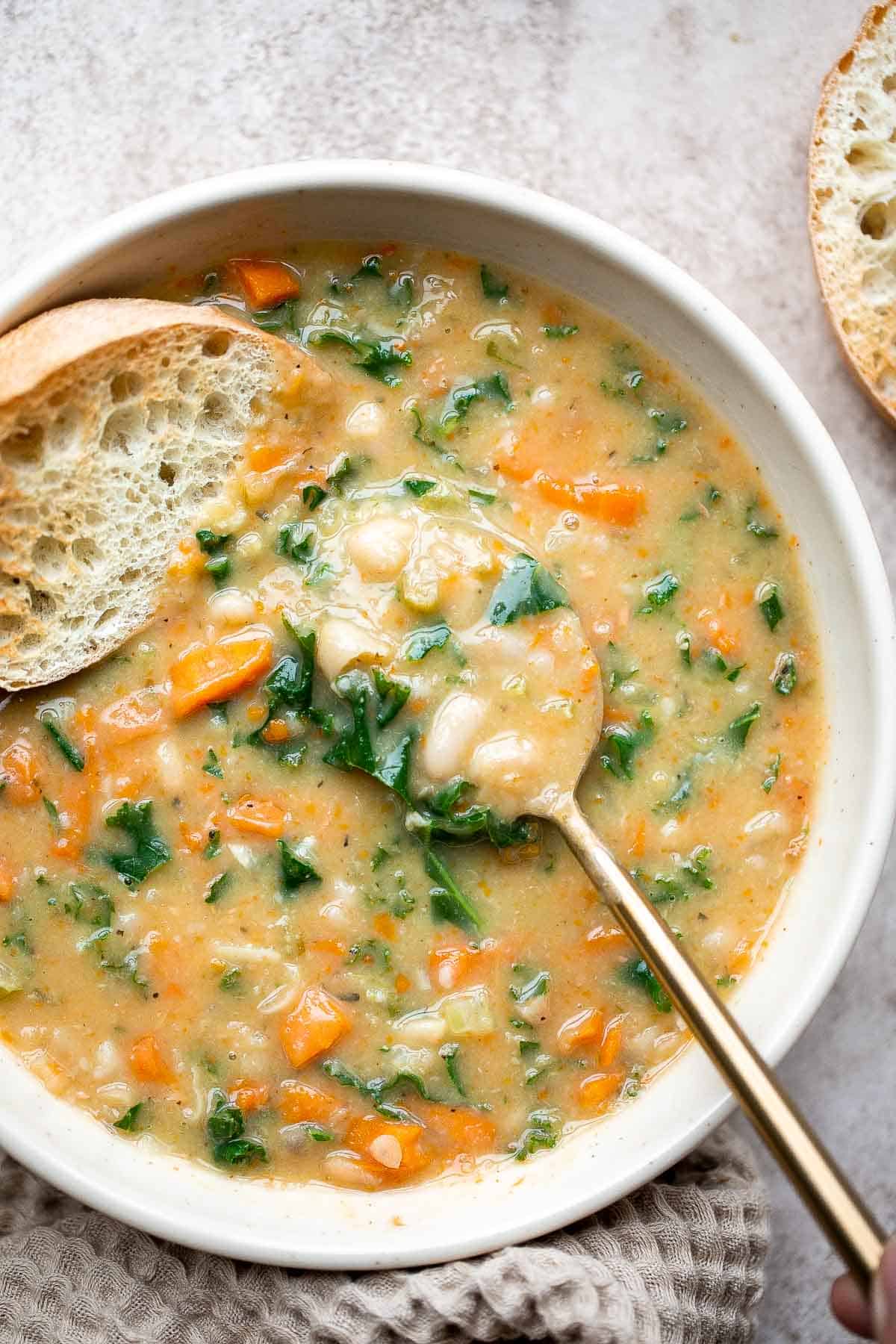 Vegetarian Mushroom Barley Soup
Wholesome hearty vegetarian mushroom barley soup is healthy, filling, and so delicious. This one pot meal is easy to make with just 10 minutes of prep.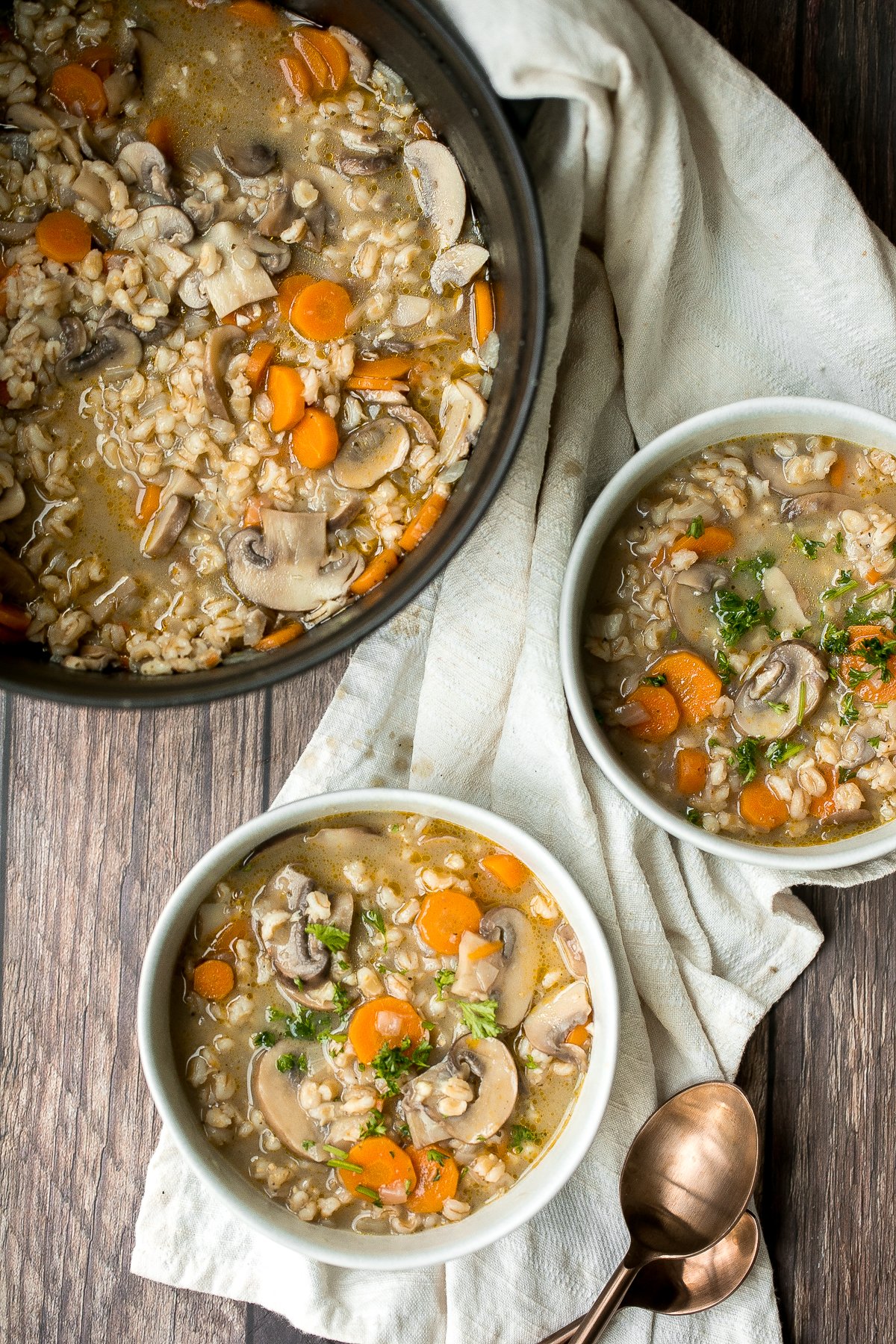 Beef taco soup is a delicious take on tacos, transforming it into a hearty, wholesome, filling soup topped with all the taco fixings. Ready in 30 minutes.
This Persian Lentil Soup is a quick and easy vegan soup that is flavorful, delicious, and healthy. Make this thick and hearty meal in just 45 minutes!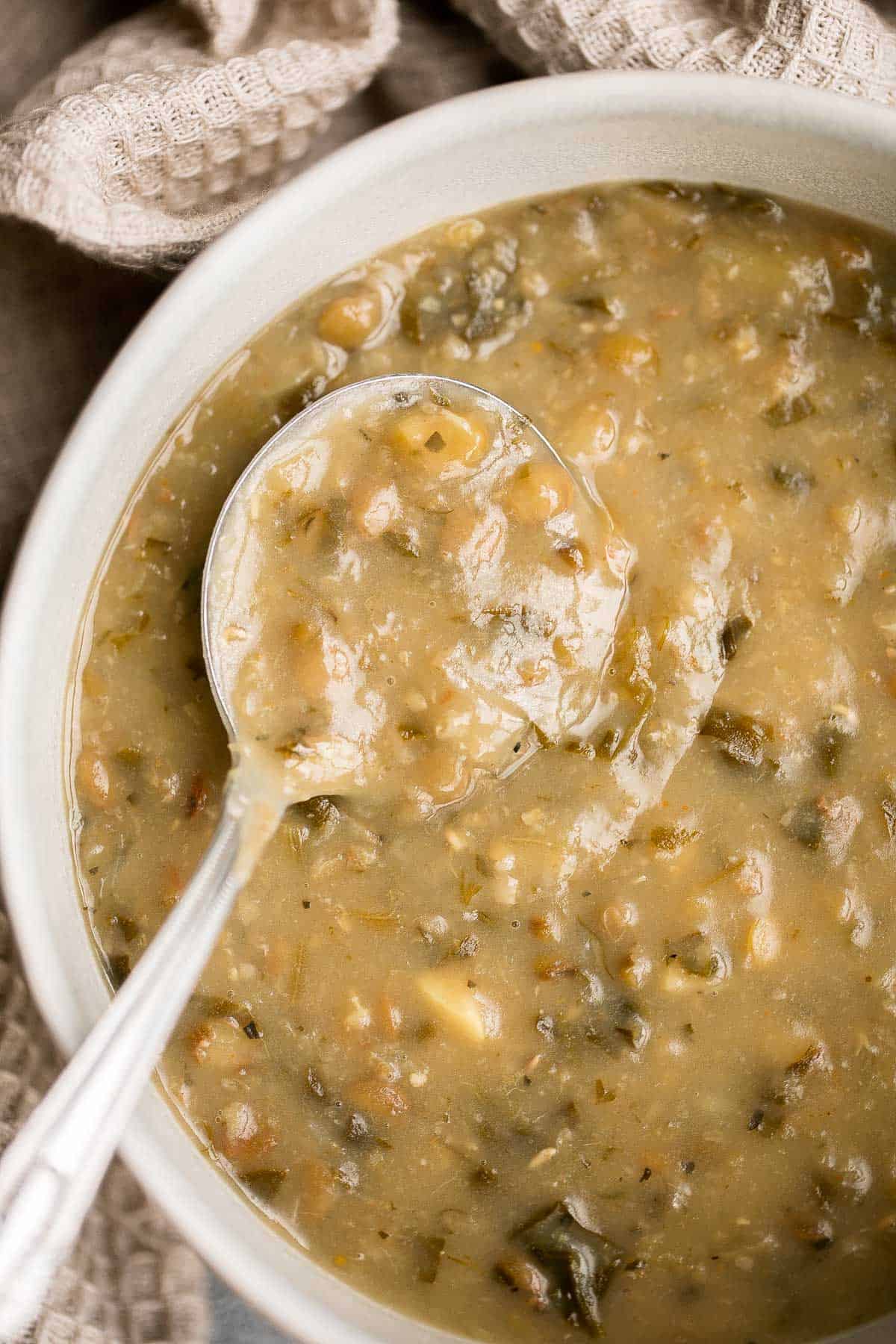 Roasted Acorn Squash Soup is smooth and velvety, packed with veggies, and loaded with fall flavor. Serve for a cozy lunch, dinner, or on Thanksgiving.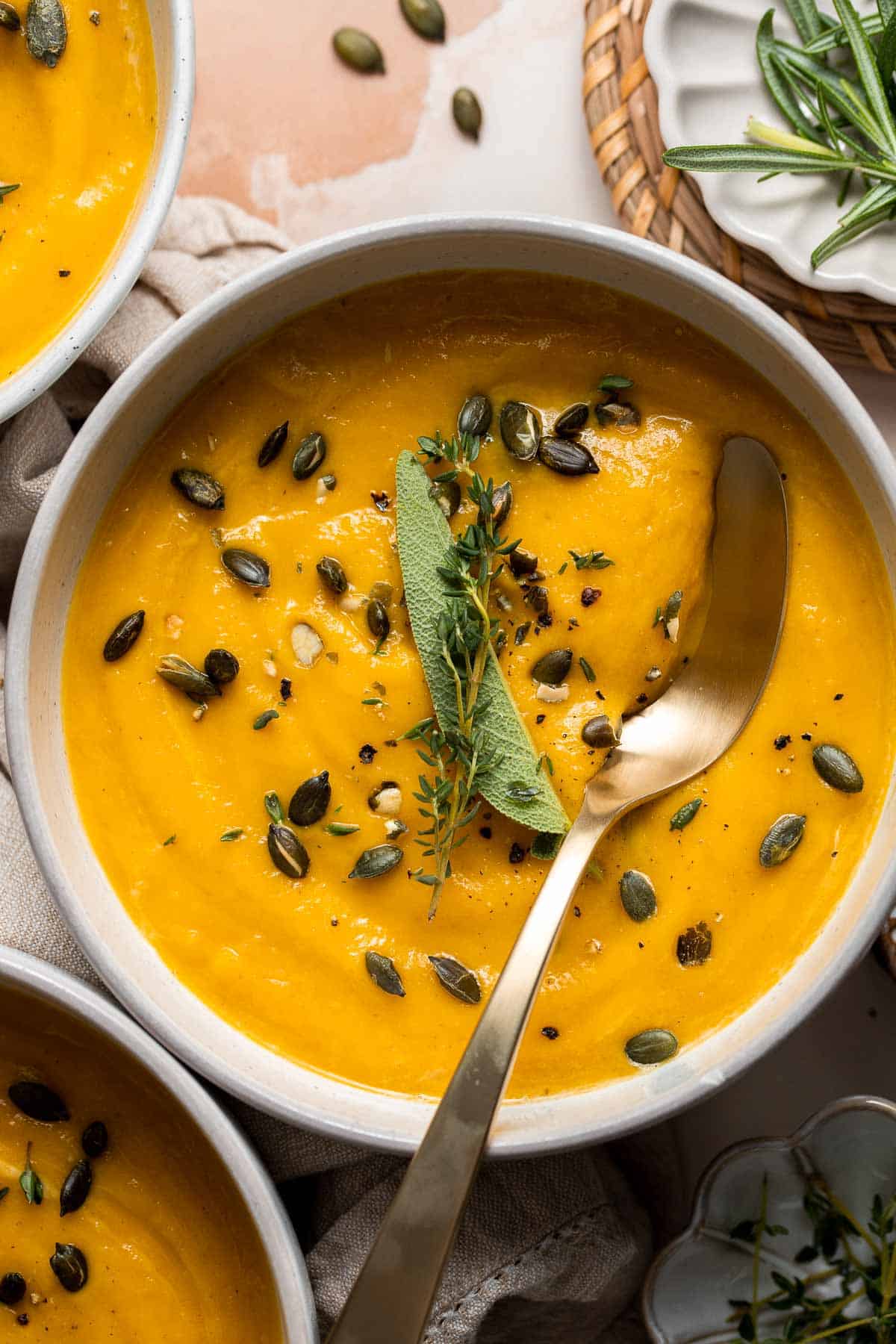 Meal Prep Snacks
These almond cranberry chocolate chip granola bars are chewy and delicious, contain real dried fruit, and made healthier with less processed sugar. A great meal prep idea when you are looking for snack options.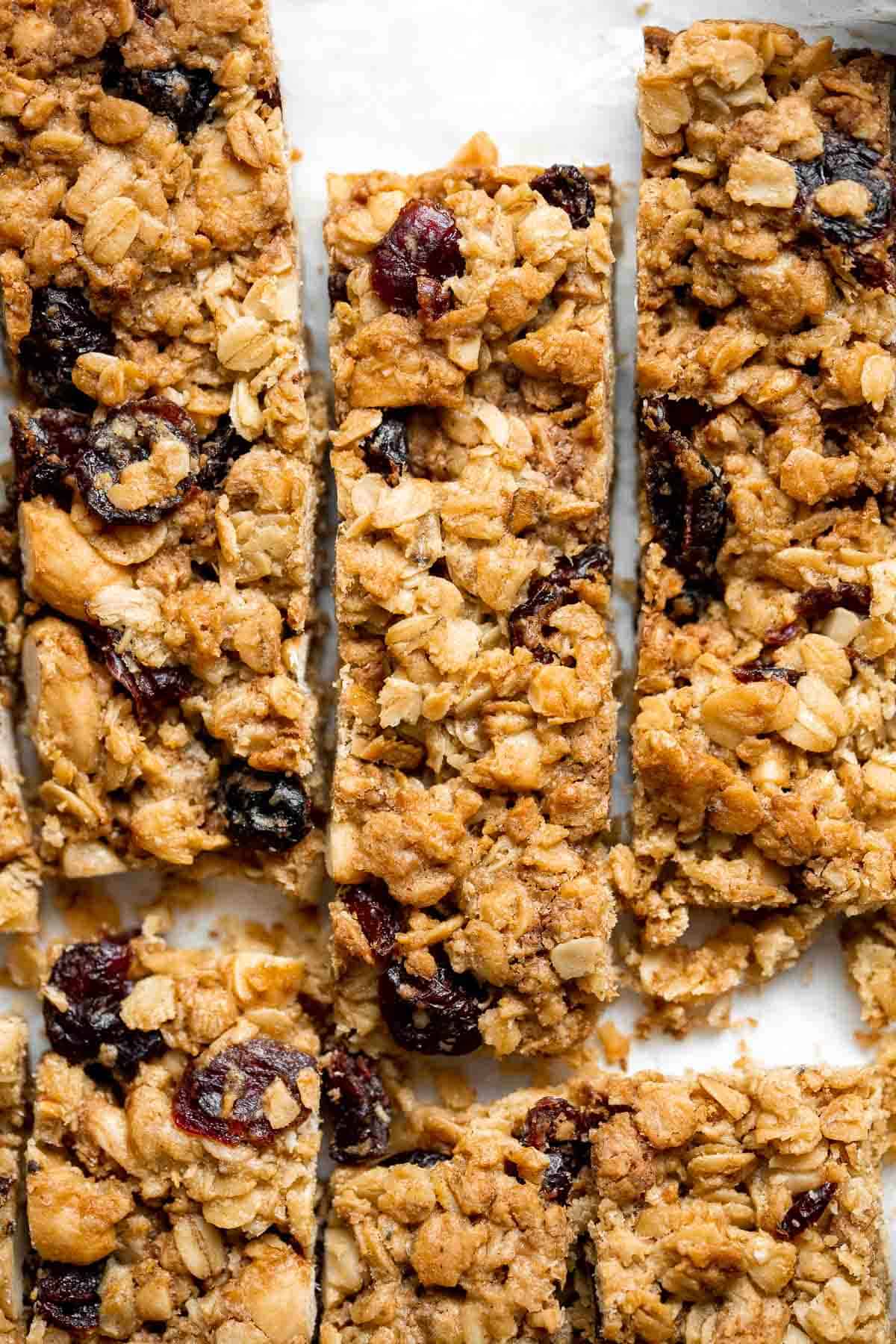 You'll never want to buy chips after trying these incredibly light and crispy homemade Kale Chips! They're completely vegan, easy to make, and healthy.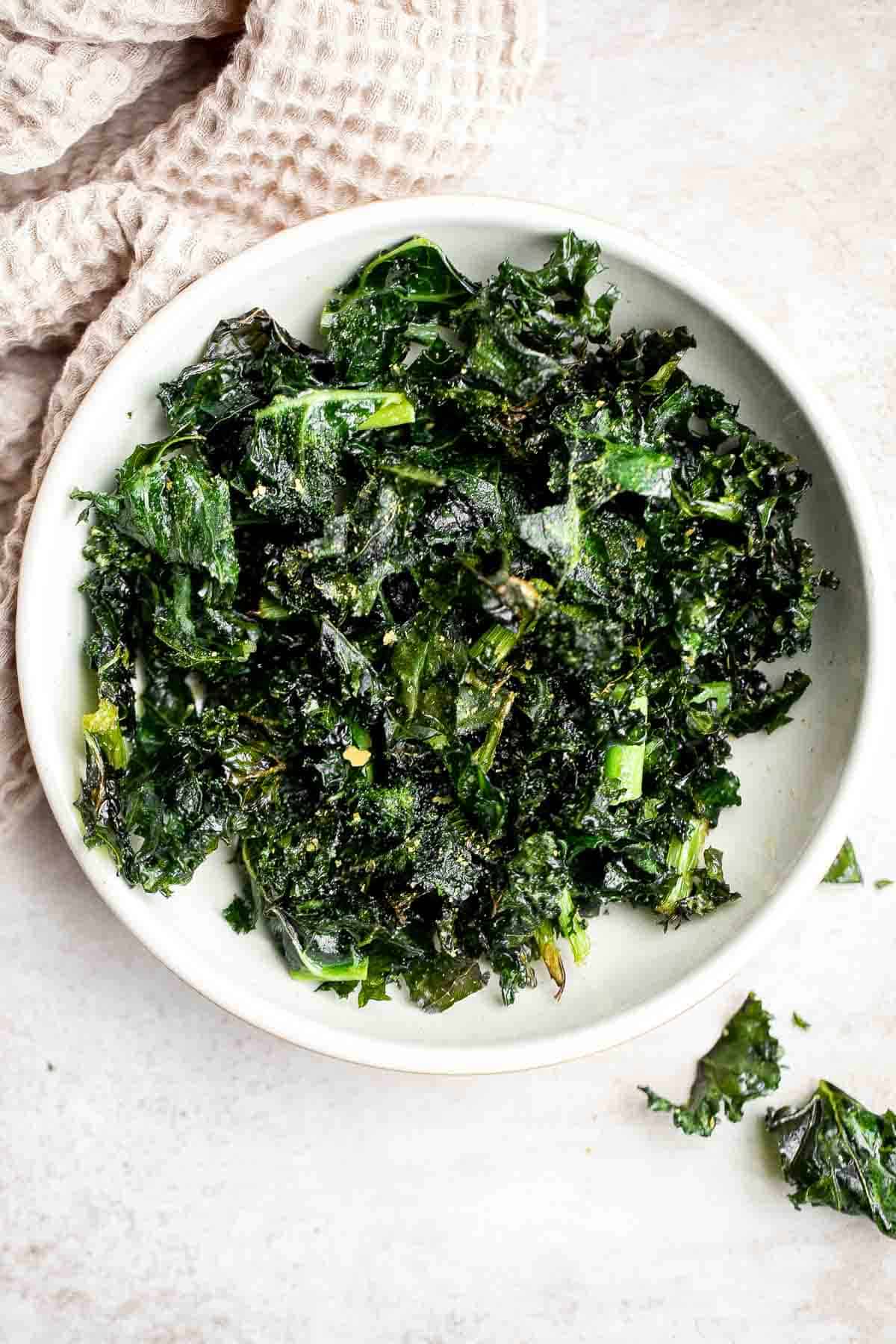 Homemade popcorn from scratch is quick and easy to make, a delicious and healthy snack, and is completely customizable with your favorite seasonings.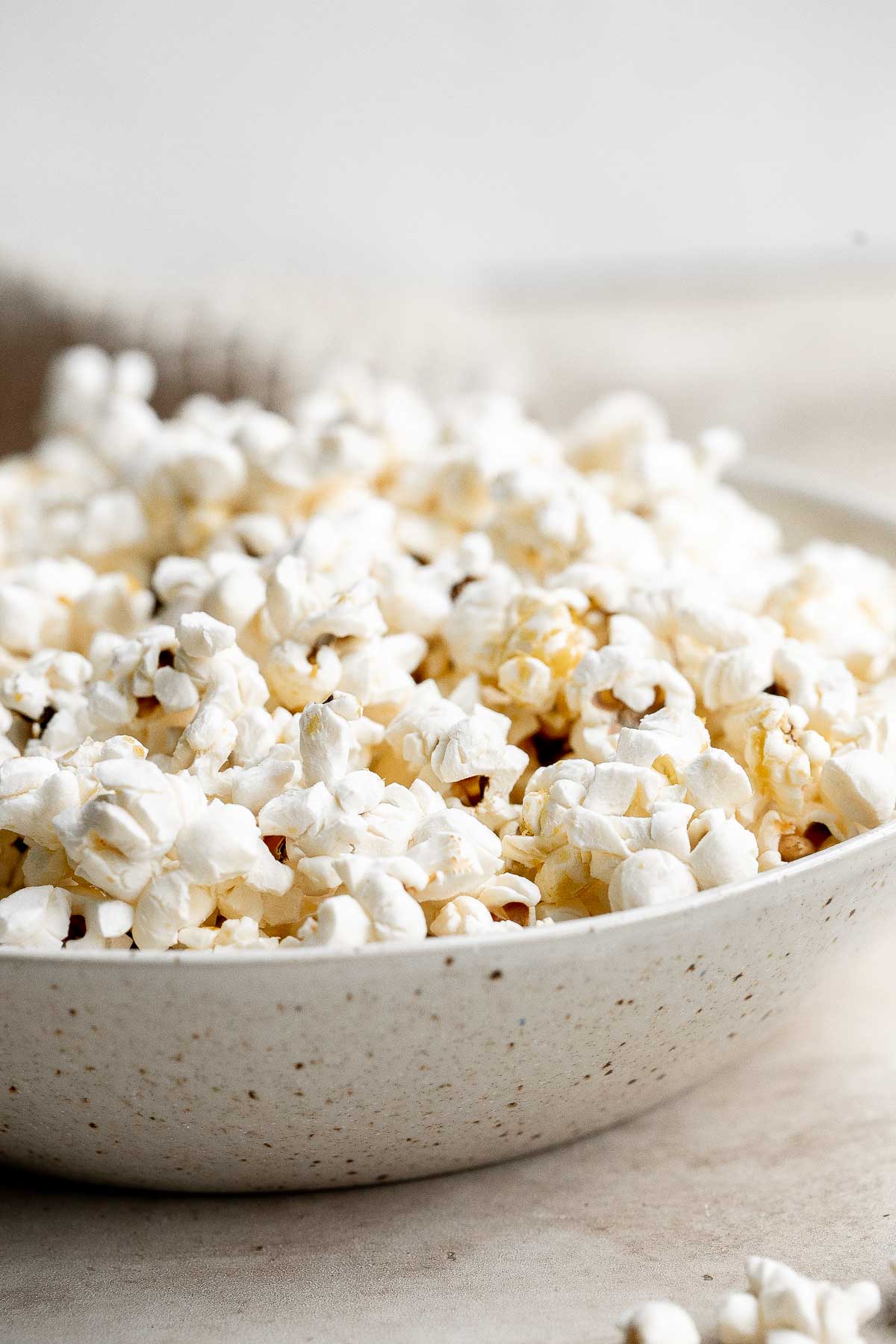 Blueberry yogurt muffins are buttery, moist, soft, and cakey and bursting with blueberries in every single bite. They are super quick and easy to make.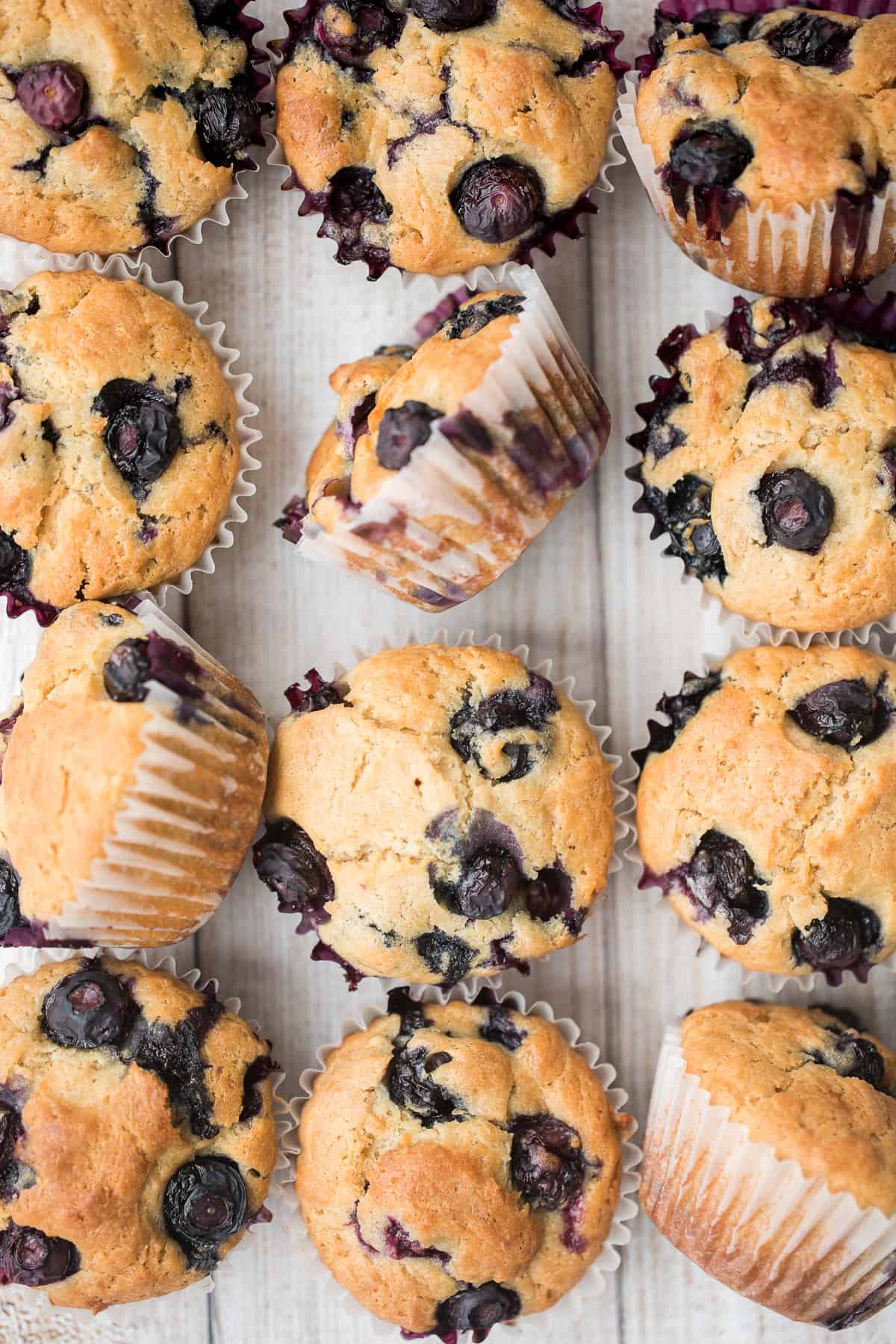 Classic Meal Prep Sides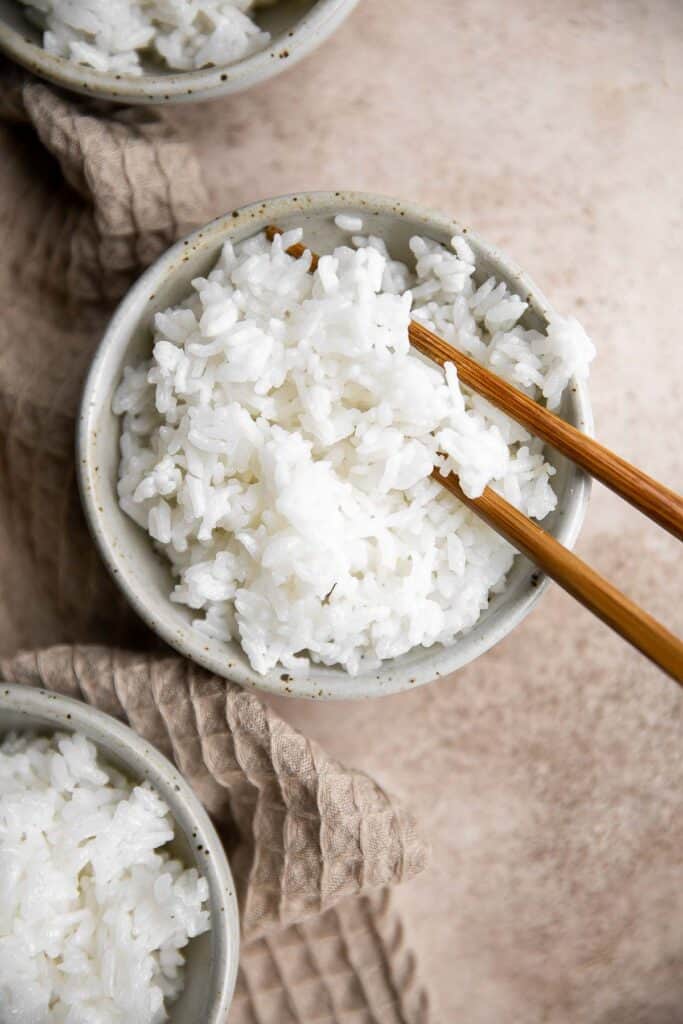 More Easy Recipes
Did You Make Any of These Meal Prep Recipes?
Please leave a comment and rating below, and let me know what you thought of this round up of easy meal prep ideas. Be sure to snap a picture and tag me on Instagram @aheadofthyme or share it on the Pinterest pin so that I can follow along.
HUNGRY FOR MORE? Don't forget to sign up for my email newsletter so that you d
Print
Recipe
50 Meal Prep Ideas
---
Author:

Total Time:

50 minutes

Yield:

6 servings

Diet:

Gluten Free
Description
Over 50 Meal Prep Ideas to help you save time and eat healthy throughout the week including recipes for breakfast, lunch, dinner, snacks, and sides. One of my favorite meal prep recipes is this Sheet Pan Balsamic Chicken and Vegetables.
---
For the chicken:
3

 chicken breasts, skinless and boneless 

2 tablespoons

 soy sauce

1 tablespoon

 sesame oil

1 tablespoon

 balsamic vinegar

1 tablespoon

 garlic, minced

1 tablespoon

 brown sugar

1 teaspoon

 salt

1 teaspoon

 ground black pepper
For the vegetables:
1 cup

sliced tofu, cut into ½-inch pieces (optional)

½

 red bell pepper, cut into

½

-inch pieces

½

 yellow bell pepper, cut into

½

-inch pieces

½

 green bell pepper, cut into

½

-inch pieces

1

 medium sweet potato, cut into

½

-inch cubes

1 cup

 cauliflower florets, cut into

1

-inch florets

1 cup

 brussels sprouts, quartered

1

 zucchini, sliced into

½

-inch pieces

2 tablespoons

 olive oil 

2 tablespoons

 balsamic vinegar

1 tablespoon

 Italian seasoning

1 teaspoon

 salt

1 teaspoon

 ground black pepper
---
Instructions
Marinate the Chicken:
Place chicken breasts into a large bowl or zip-loc bag. Add in all the marinade ingredients (soy sauce, sesame oil, balsamic vinegar, garlic, brown sugar, salt and pepper). Stir well to combine and fully coat the chicken. Cover with cling wrap (or seal ziploc bag) and place in the refrigerator to marinate for at least 1 hour up to overnight.
Prepare the Vegetables:
Prep and cut all the vegetables and place inside a large mixing bowl. If the mixing bowl is not big enough, make in 2 batches.
Add in all seasonings (olive oil, balsamic vinegar, Italian seasoning, salt and pepper). Mix well with a spatula to combine and coat evenly well.
Transfer the vegetables to a large ½-pan baking sheet and spread them evenly into a single layer. You do not need to line the baking sheet.
Bake the Chicken and Vegetables:
There are two ways that you can bake this sheet pan meal:

Option 1: Preheat the oven to 400F. Transfer the baking sheet with all the vegetables in the oven and cook for 10 minutes. Remove from oven and place the marinated chicken breasts on top of the vegetables. Drizzle the extra marinade over the vegetables and chicken. Transfer the baking sheet back in the oven and continue to bake at 400F for another 20 minutes until the internal temperature for the chicken breasts reaches 165F.
Option 2: Preheat the oven to 350F. Place the marinated chicken breasts on top of the vegetables. Drizzle the extra marinade over the vegetables and chicken. Bake the vegetables and chicken breasts together in the baking sheet for 30 to 35 minutes until the internal temperature for the chicken reaches 165F.
Assemble the Meal Prep Containers:
Divide the veggies into 6 individual meal prep containers. Add ½ cup to 1 cup of cooked rice (optional).
Slice up the chicken breast and add ½ breast on top of each container.
Seal and store in the refrigerator for up to 4 days or in the freezer for up to 2 months. 
Prep Time:

20 minutes

Cook Time:

30 minutes

Category:

Chicken

Method:

Oven

Cuisine:

Asian
Keywords: 50 meal prep ideas, best meal prep ideas, how to meal prep, meal prep recipes