St. Patrick's Day is a time of year when we celebrate all things green, including the delicious and healthy foods that come in this vibrant color. Whether you're Irish or just looking for a fun way to celebrate this holiday, you can't go wrong with our collection of over 60 Green Recipes for St. Patrick's Day.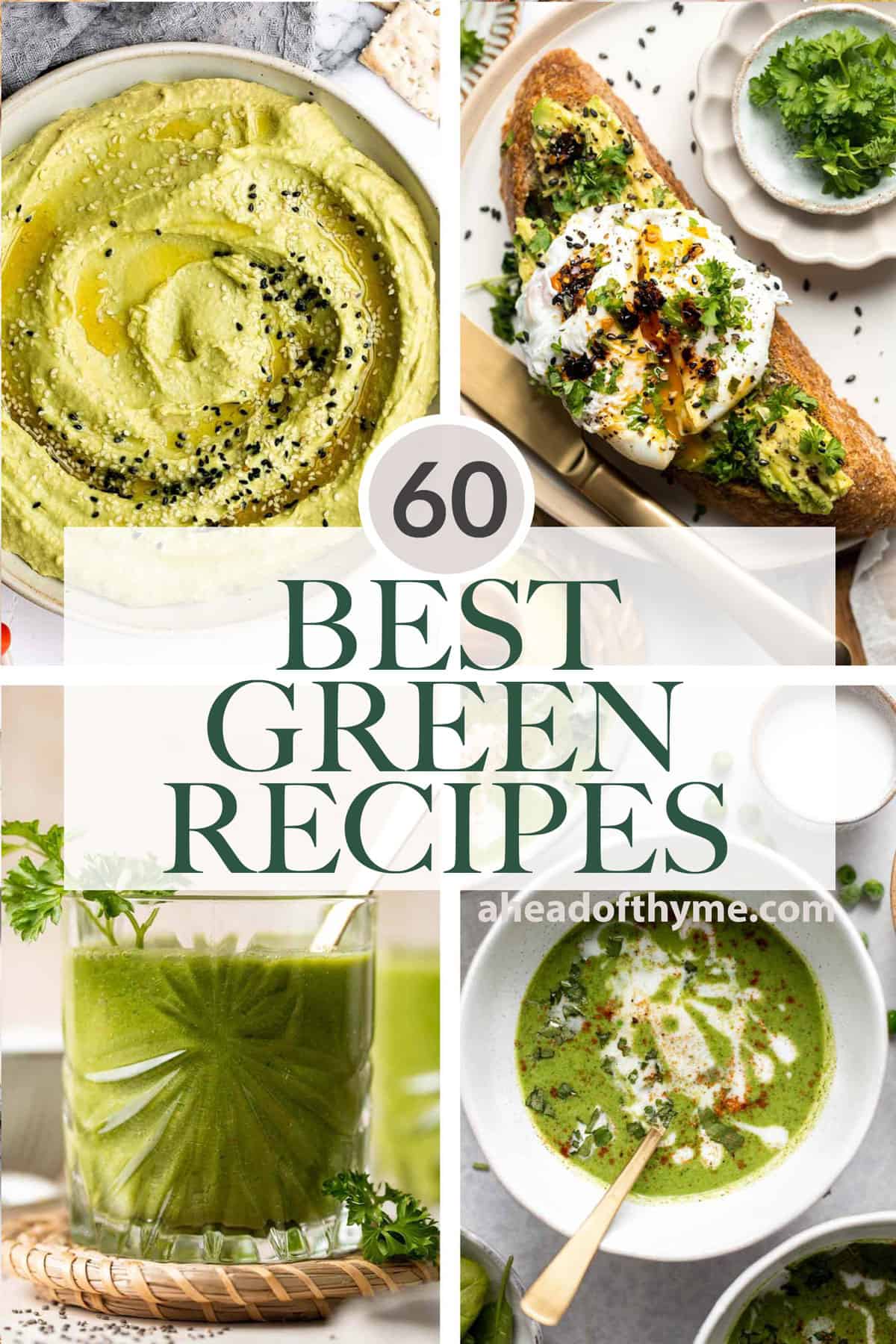 From modern recipes like green dinners and appys, to breakfast smoothies and avocado toast, to green desserts and more — there are plenty of options to choose from. So put on your greenest outfit and get ready to enjoy some delicious and nutritious green food (including vegetarian, gluten-free, and kid-friendly options too!).
Green Recipes for St. Patrick's Day
Creamy Pesto Chicken is a quick and easy 30 minute meal that needs to be on your family weeknight dinner rotation. It's rich, creamy, and delicious.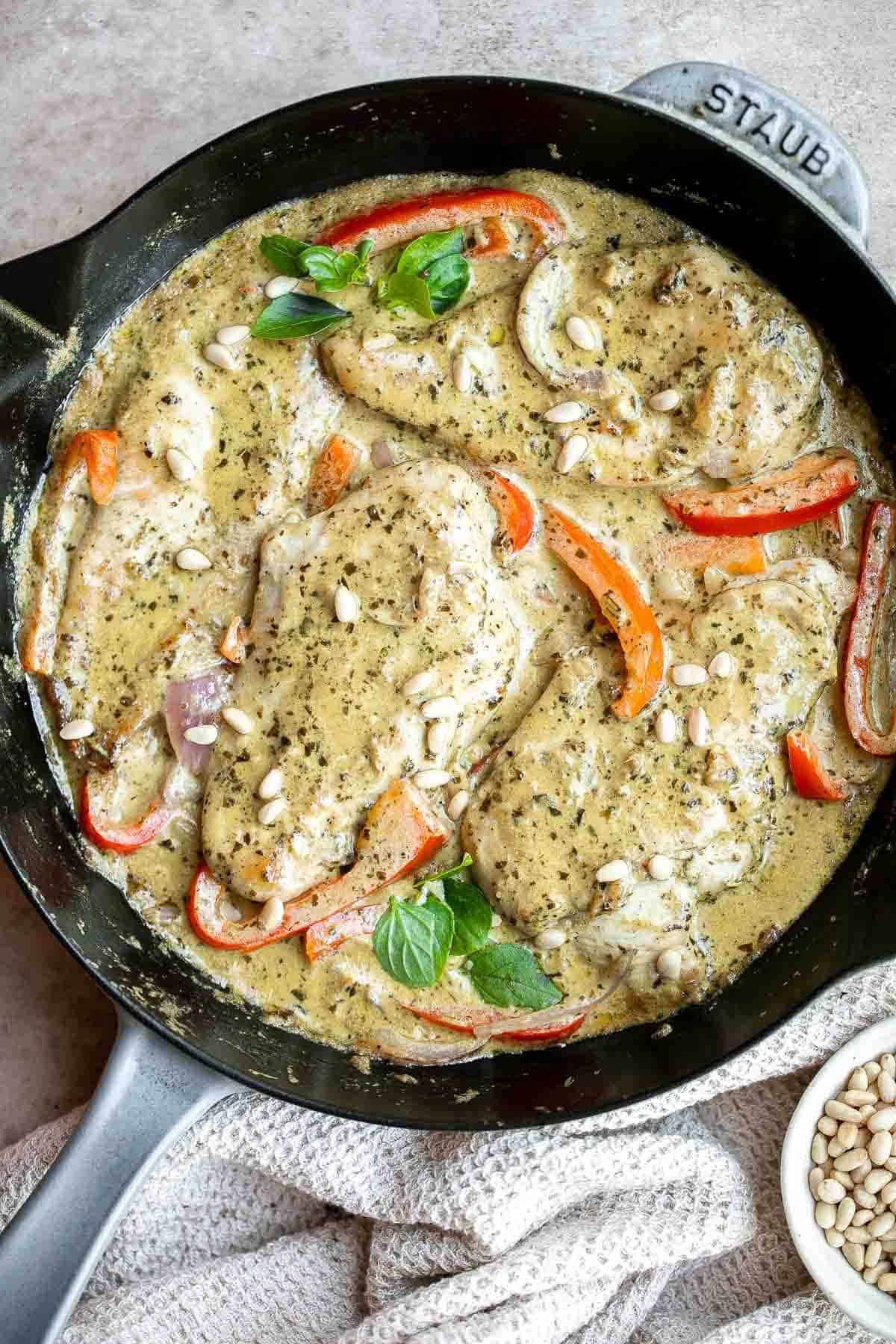 Spring Pesto Pasta with Asparagus
Spring pesto pasta with asparagus and chives is light and made with simple ingredients in under 20 minutes. Serve it hot for dinner or cold as pasta salad.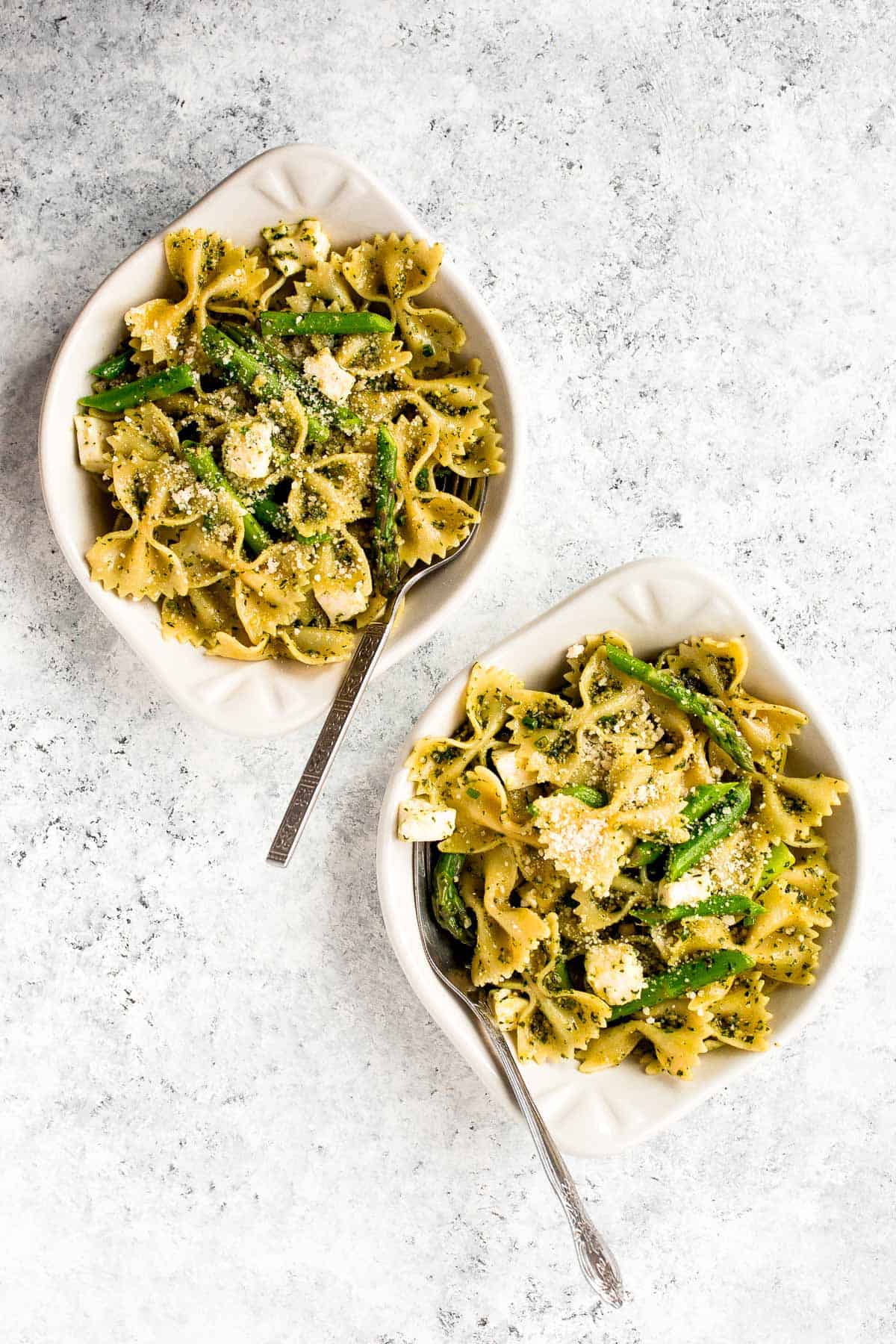 Green Beans Almondine is buttery, garlicky, and nutty. This classic French side dish is quick and easy to make, and loaded with flavor and texture.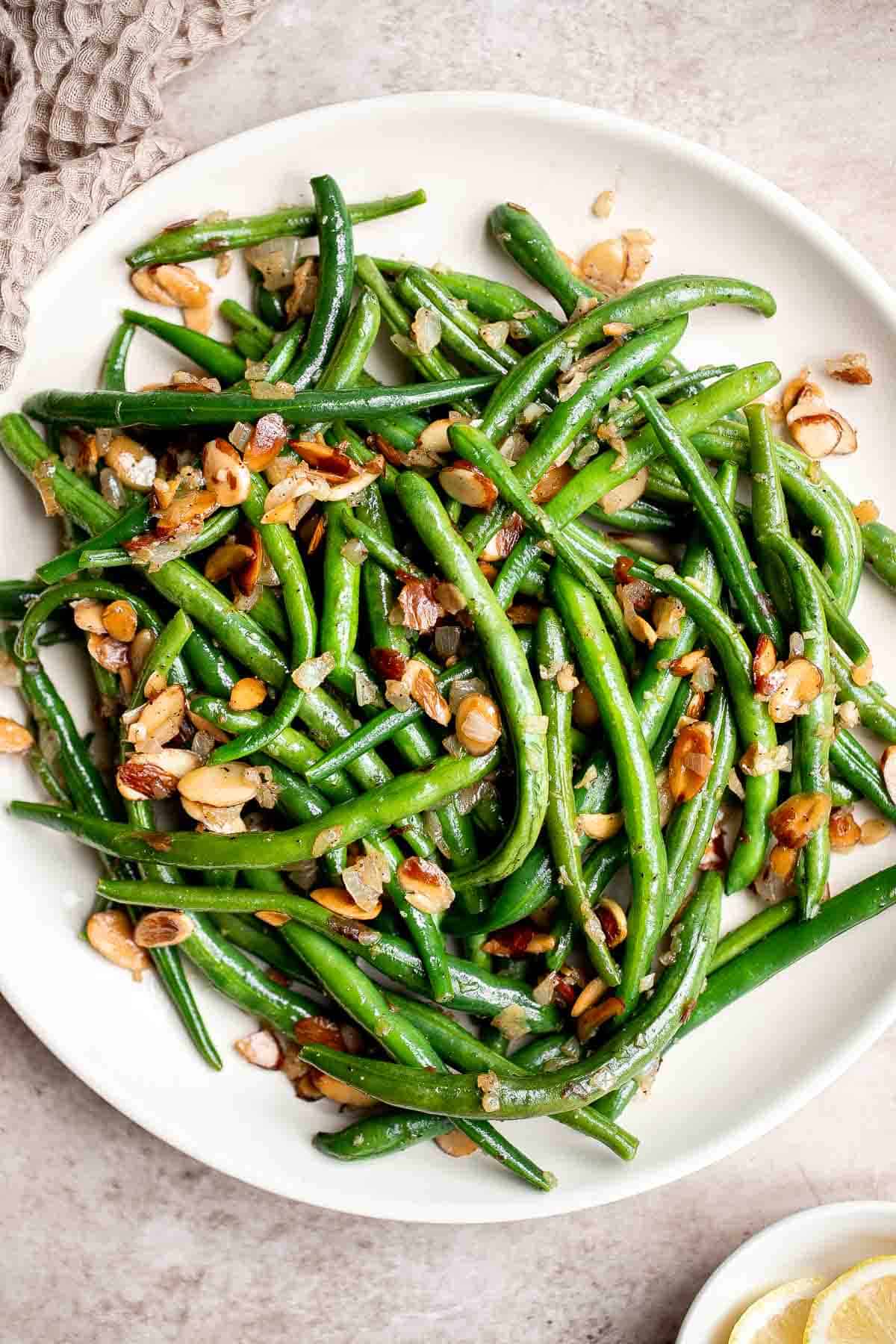 Quick and easy avocado hummus is creamy, smooth, healthy, and delicious. Loaded with chickpeas and avocado, it's the perfect blend of hummus and guacamole.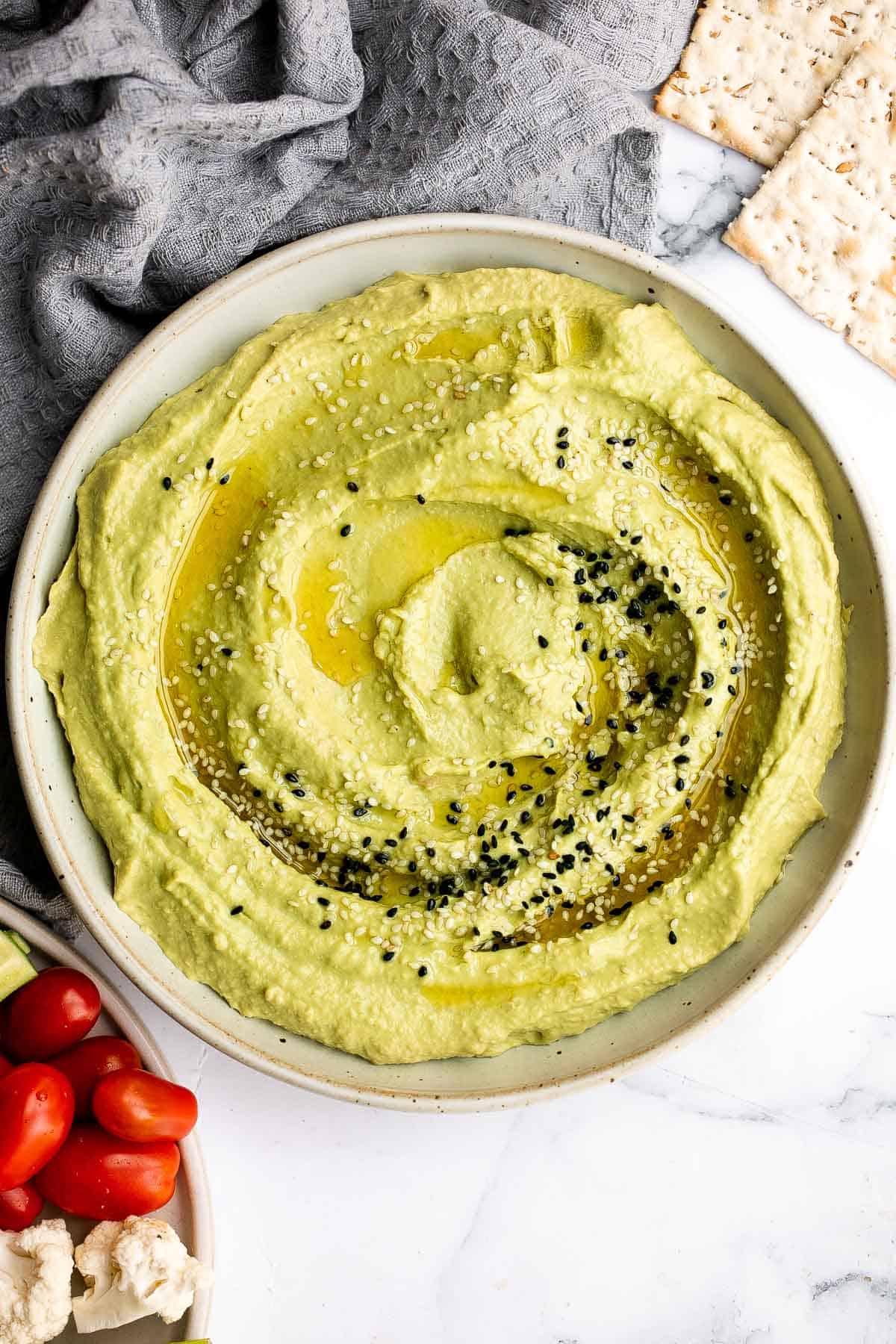 Green Detox Smoothie is quick and easy to make, delicious and nutritious, and loaded with antioxidants, nutrients, and vitamins for a quick energy boost.
Salsa Verde Green Chicken Enchiladas
Salsa verde green chicken enchiladas are delicious and flavorful, quick and easy to make, and saucy and spicy. Authentic Mexican food ready in 40 minutes.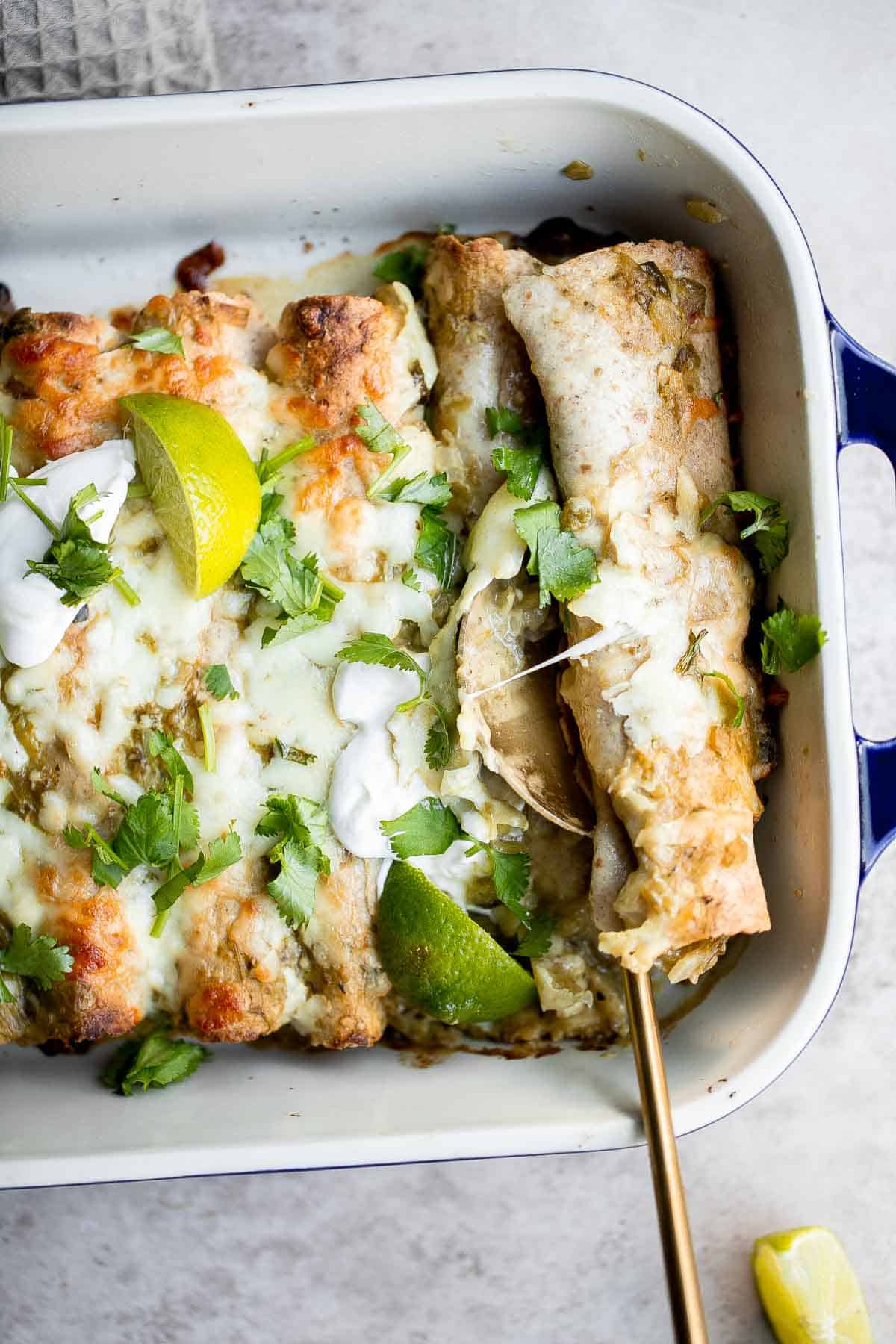 Balsamic Roasted Broccoli is a quick easy side dish made with tender, crispy broccoli tossed in a flavorful 5-ingredient glaze and is ready in 25 minutes.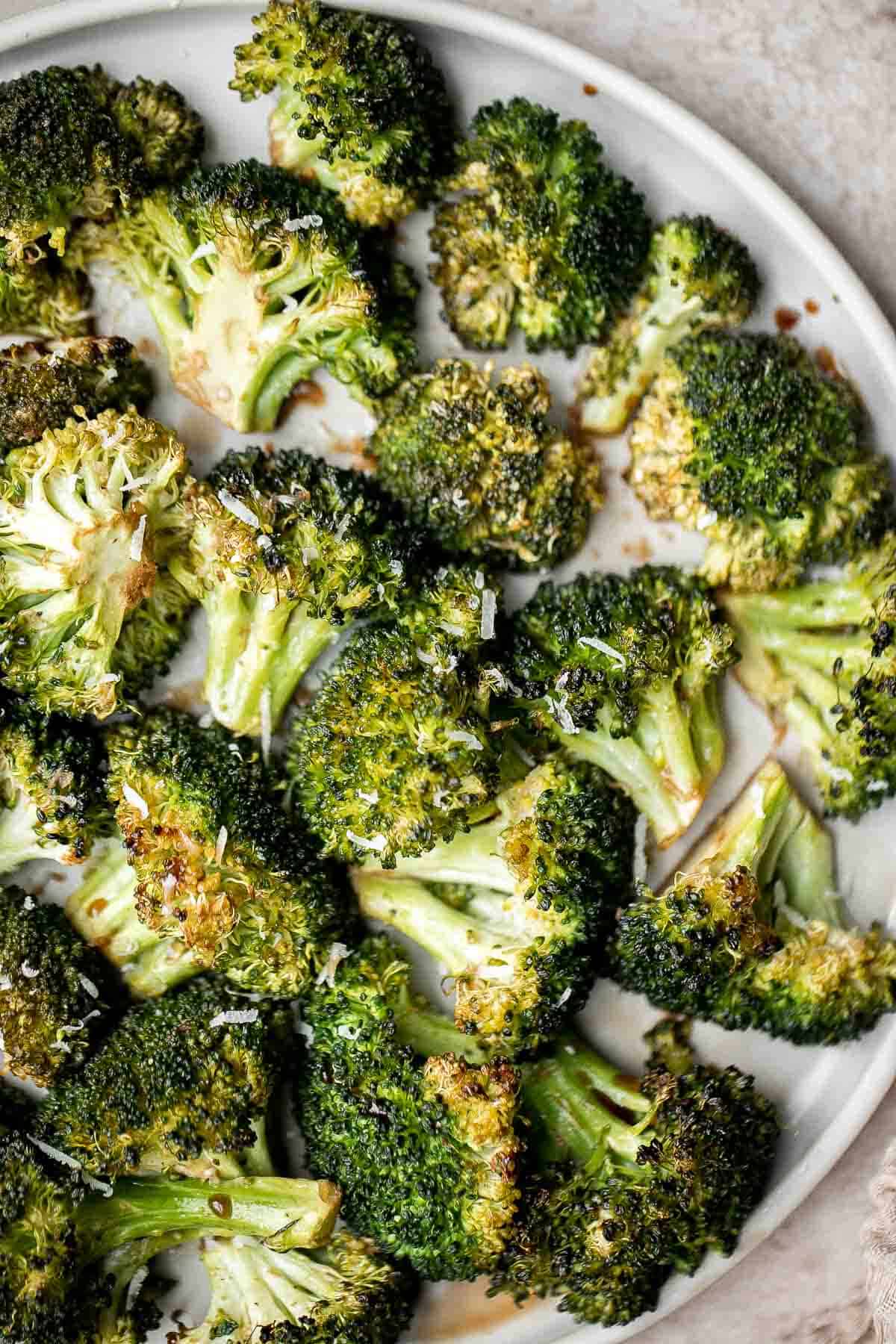 Avocado Toast with Poached Egg
Avocado Toast with Egg is the perfect recipe to make for breakfast when you are short on time but looking for something delicious, healthy, and nutritious.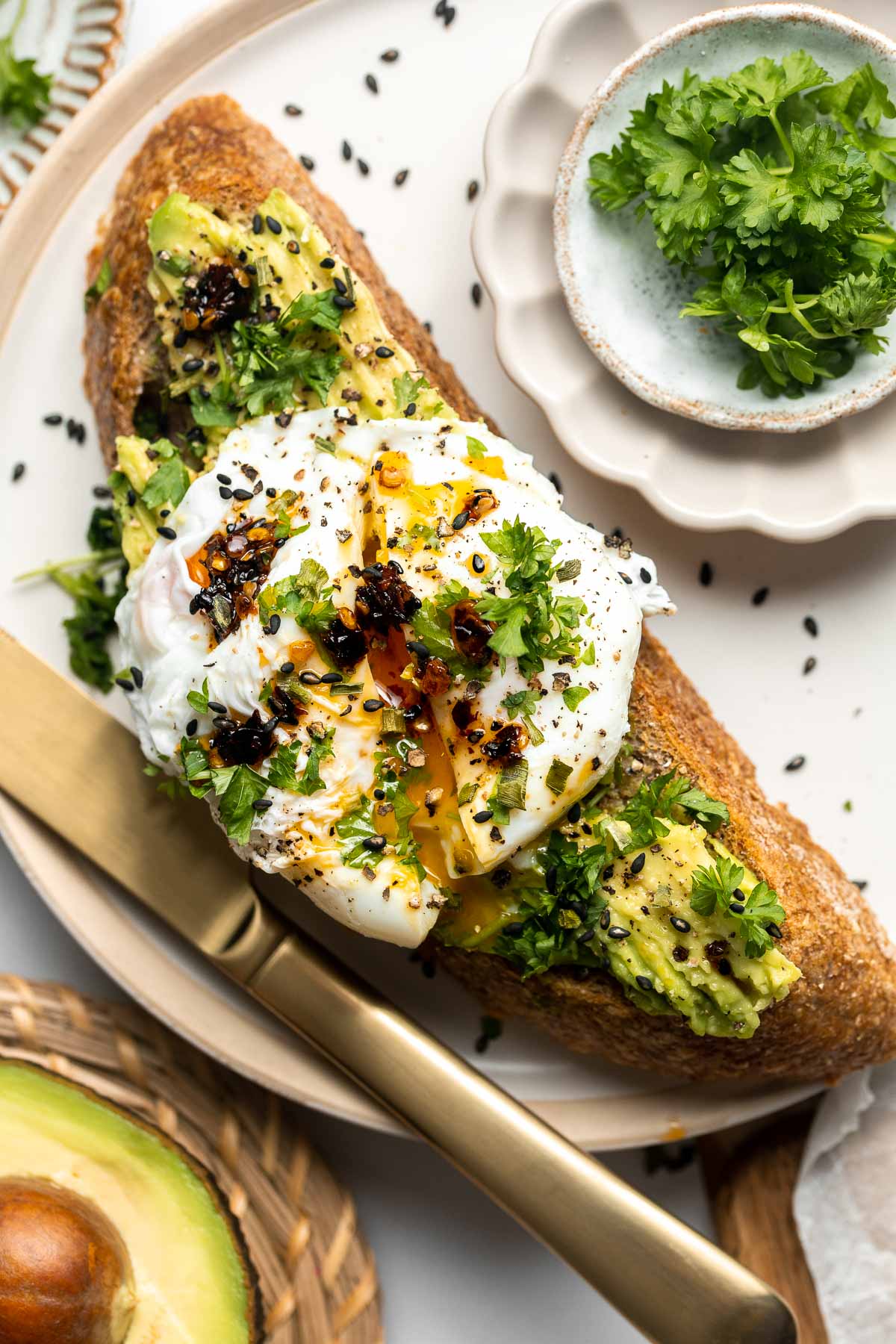 Lemon Asparagus Soup with Parmesan
Lemon asparagus soup with parmesan is the perfect spring soup -- smooth, light, fresh, and flavourful. It's customizable and can be served hot or cold.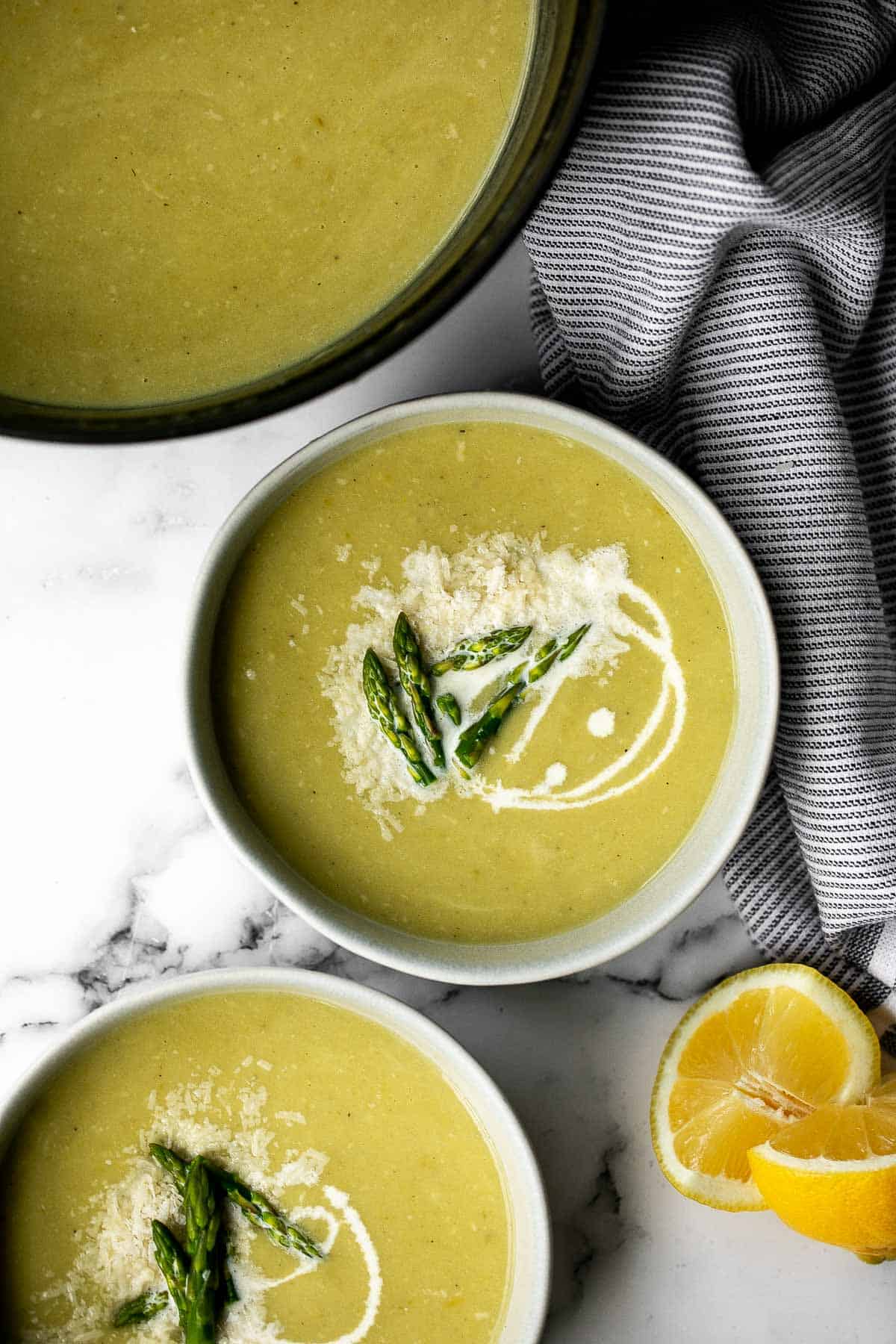 Kale Caesar Salad is a delicious, healthy twist on classic Caesar salad with all the traditional flavors but added crunch and rich earthiness of fresh kale.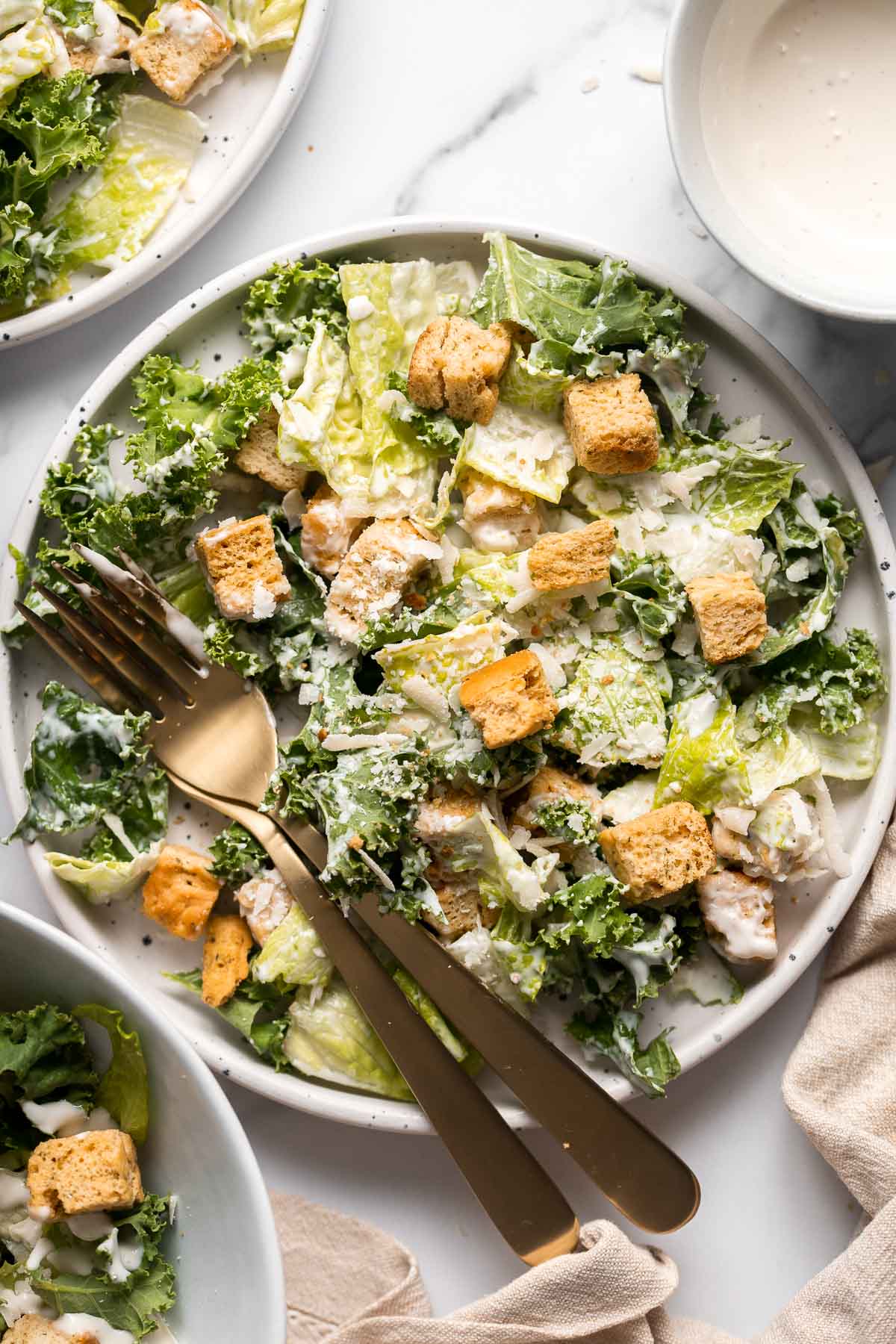 Pistachio Macarons are delicate, chewy, melt-in-your-mouth cookies filled with pistachio white chocolate ganache filling and chopped pistachios on top.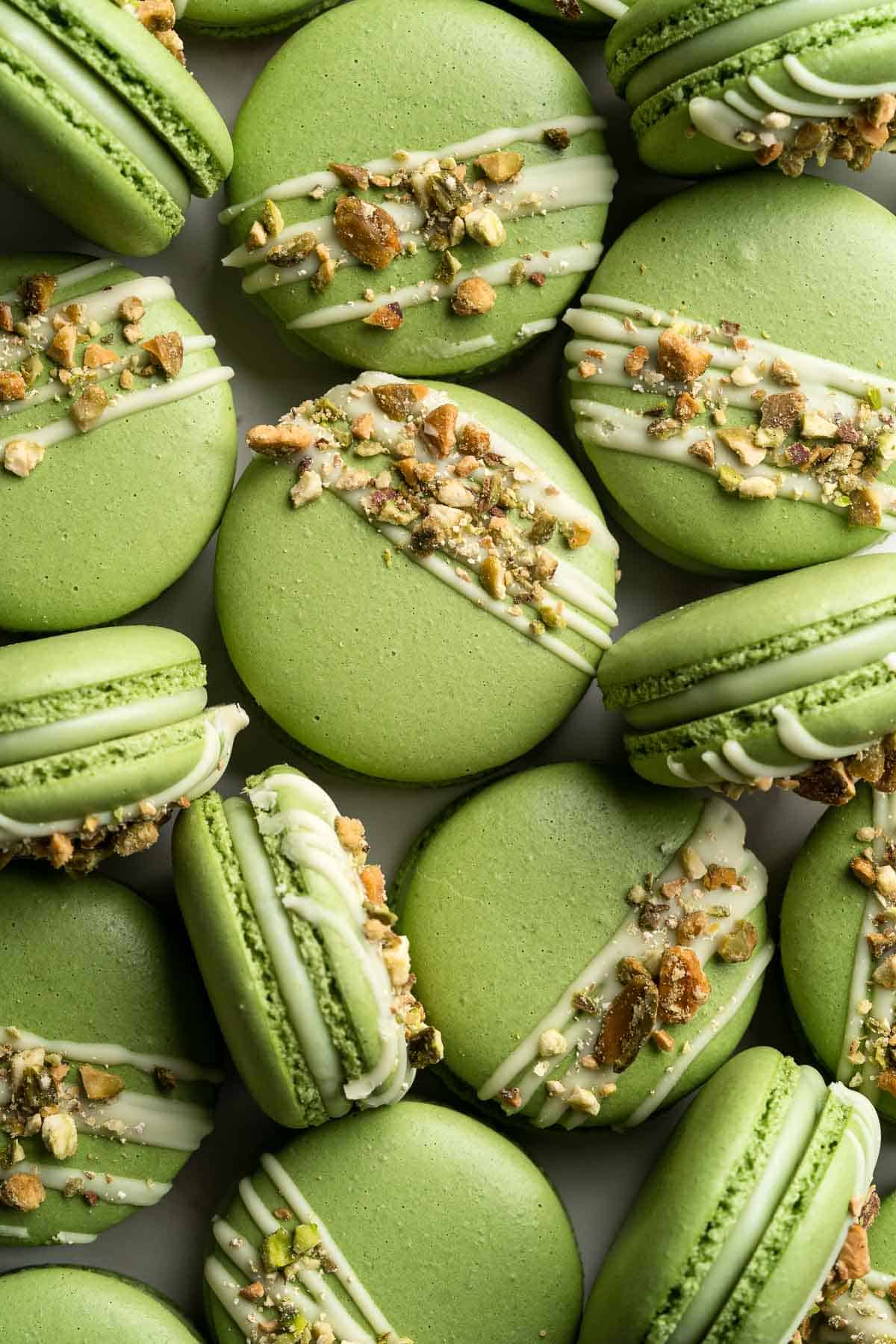 Quick and easy mascarpone pesto pasta is the tastiest creamy pasta dish you'll ever make in under 15 minutes. It's the best weeknight dinner.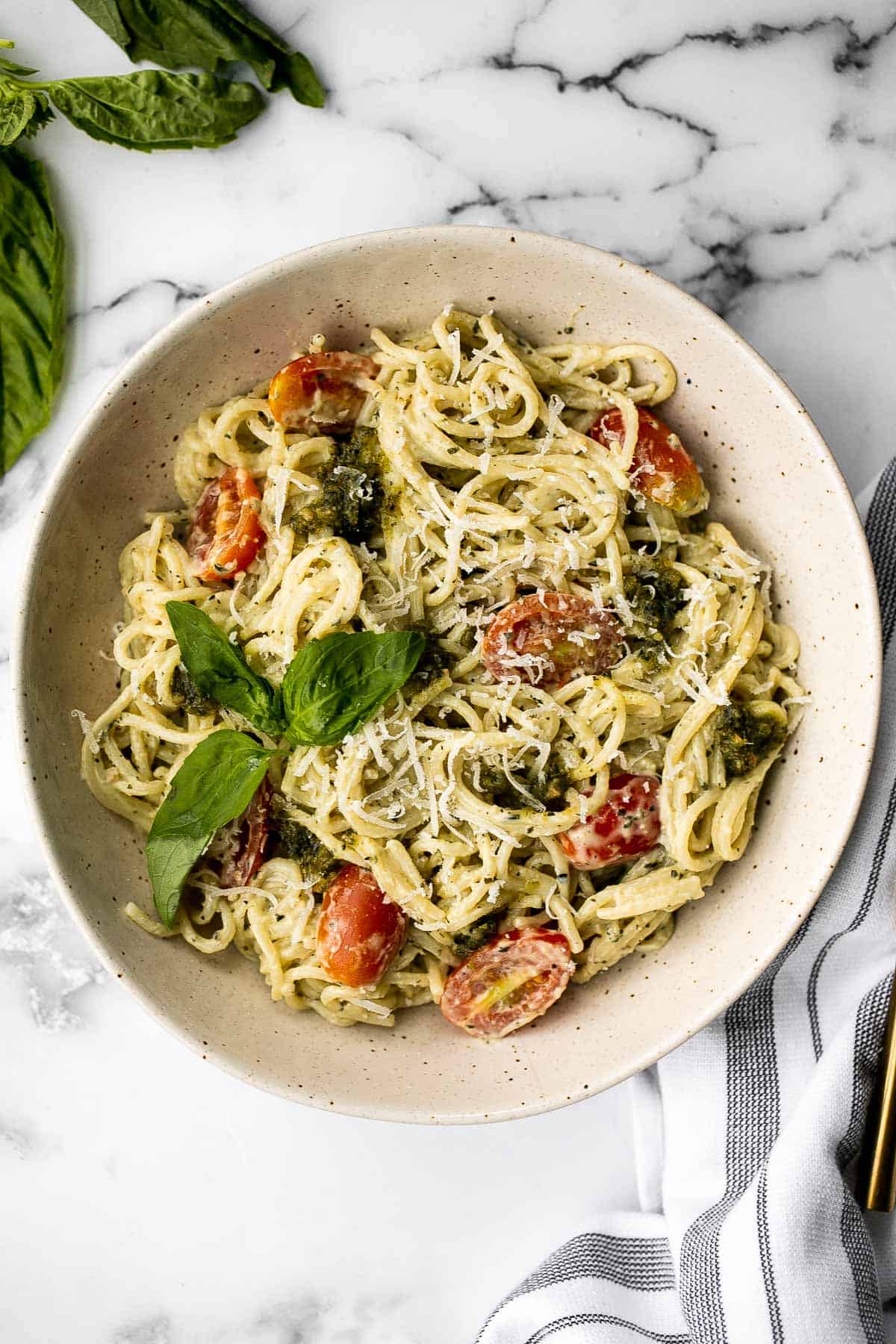 Baked green bean fries are flavorful, crispy, and nutritious. These veggies are quick and easy to make as a healthy appetizer, snack, or side dish.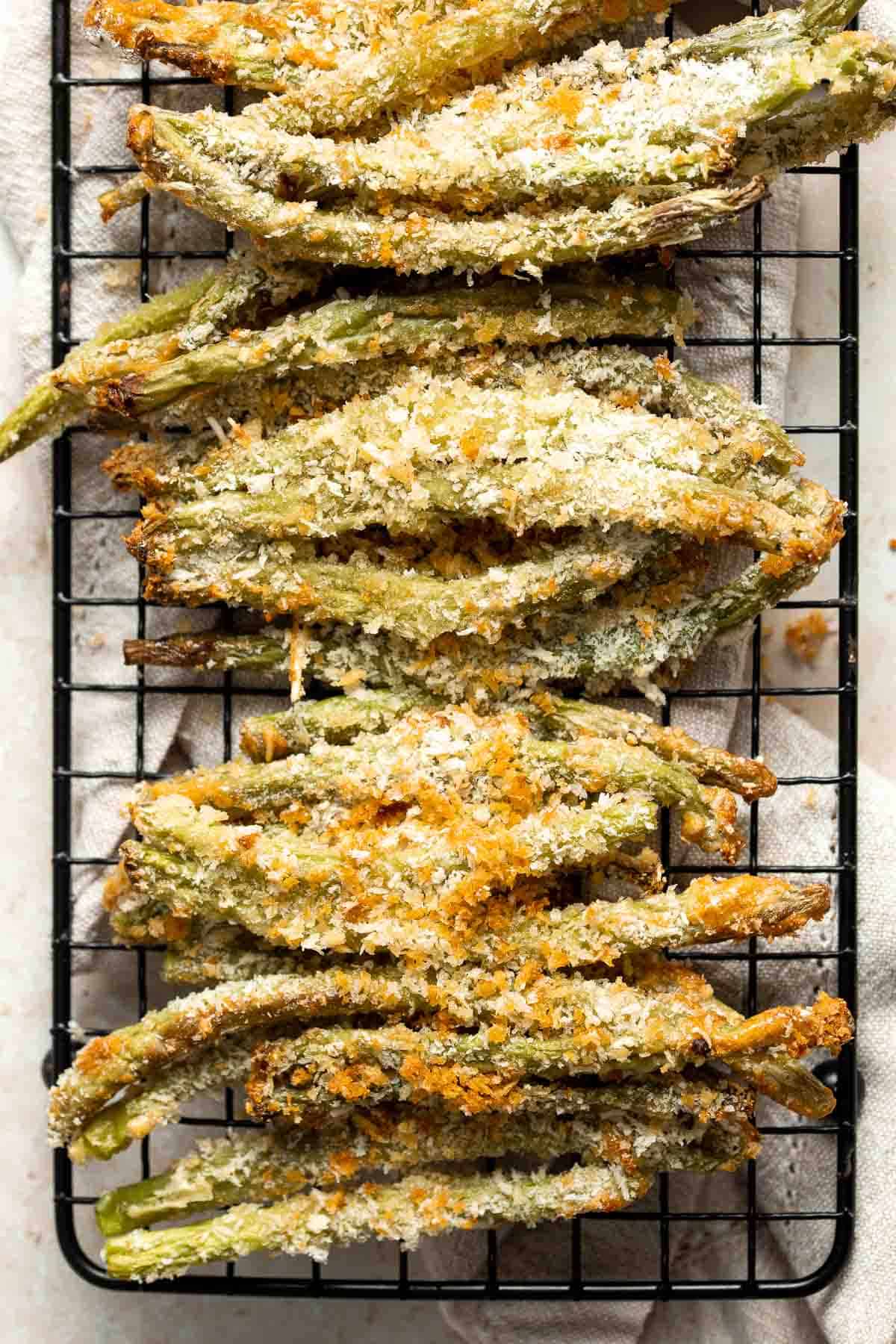 Warm, rich, creamy baked spinach dip is a delicious and easy appetizer that is baked until warm and melty. Easy to make ahead and a total crowd pleaser.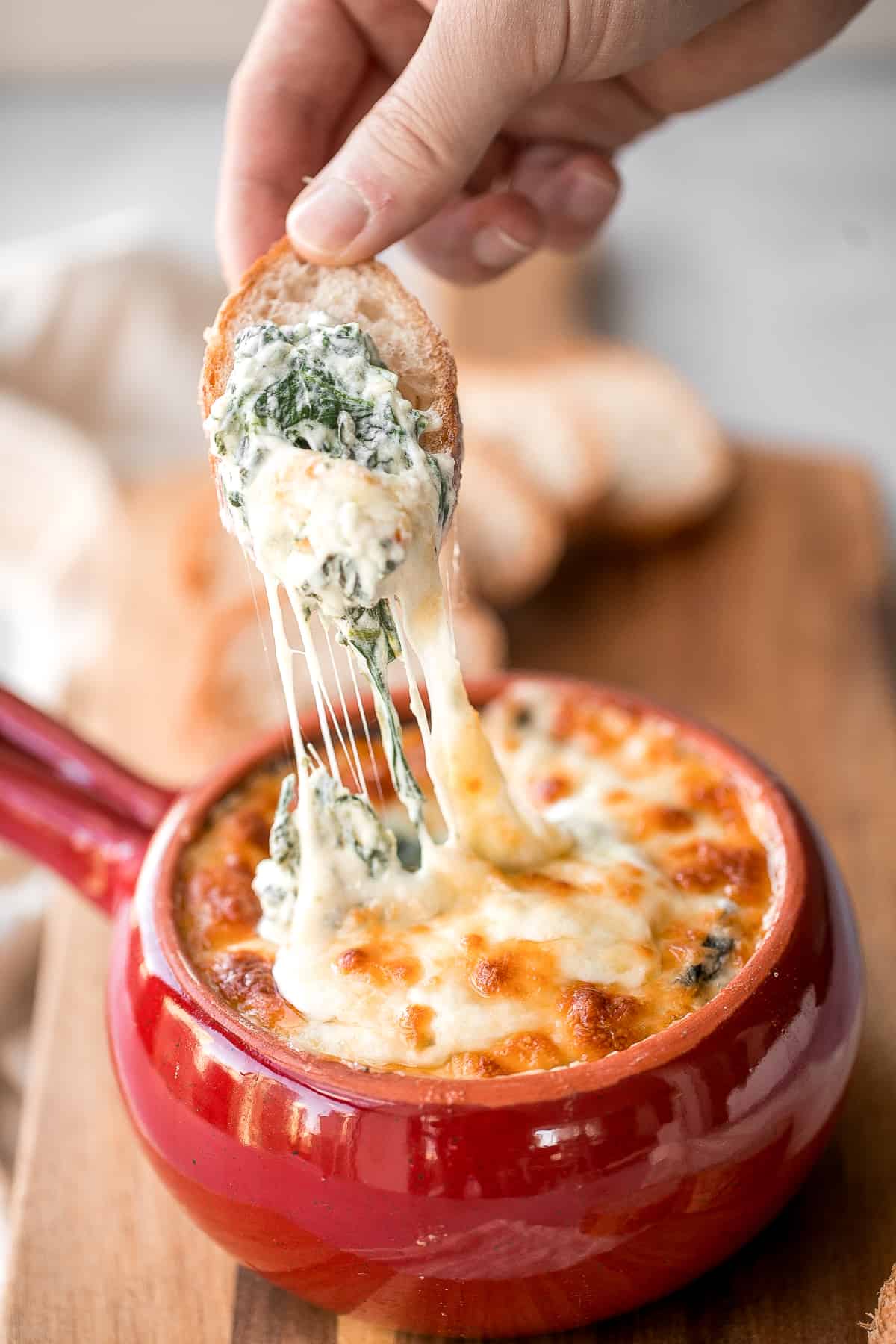 Broccoli Rice is the perfect side dish: creamy, cheesy, healthy, and filling. Plus, it's quick and easy and all made in one pot in just over 30 minutes.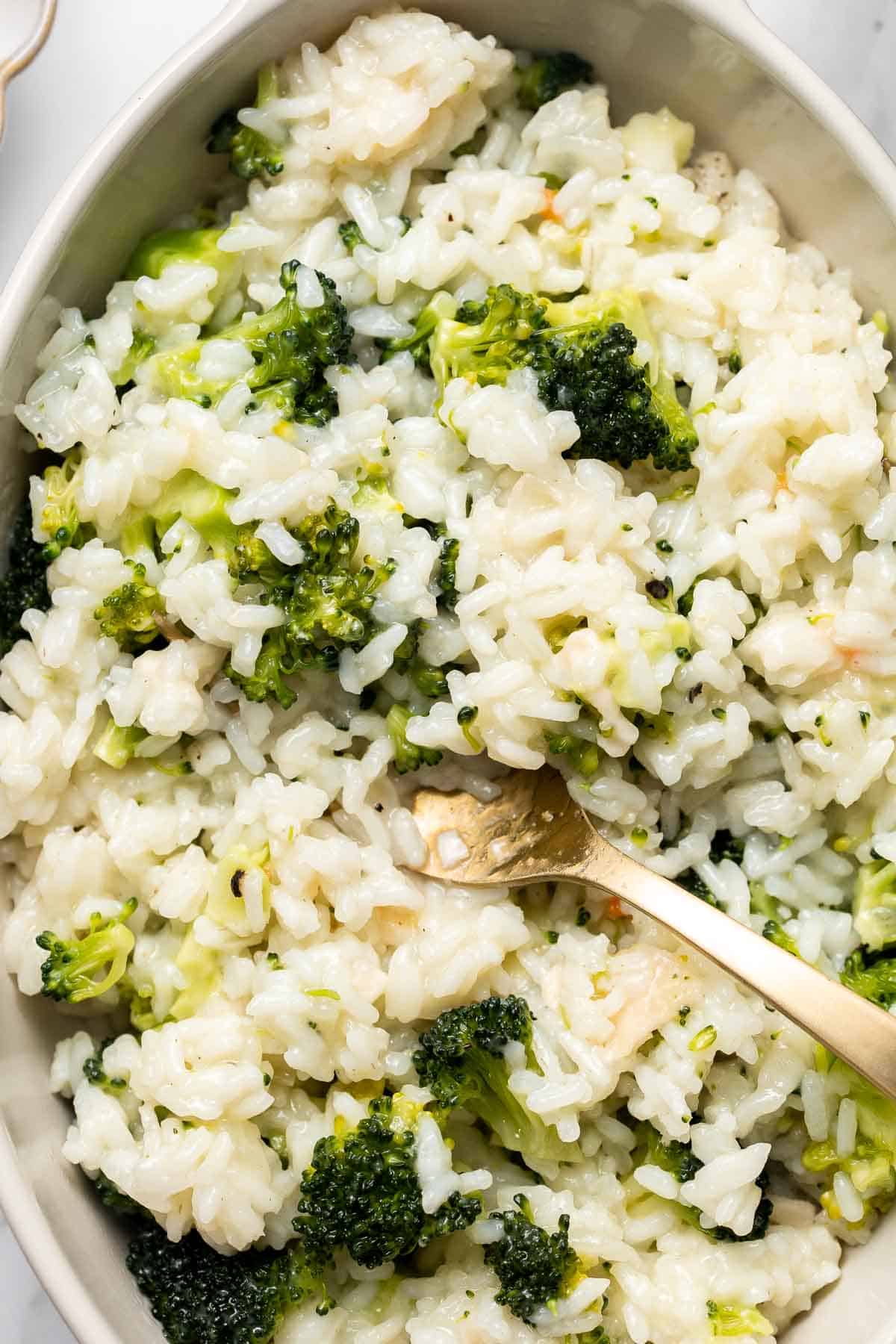 Homemade Matcha Latte is an earthy green tea drink topped with warm, frothy milk. Make this creamy and delicious drink in 5 minutes with 3 ingredients.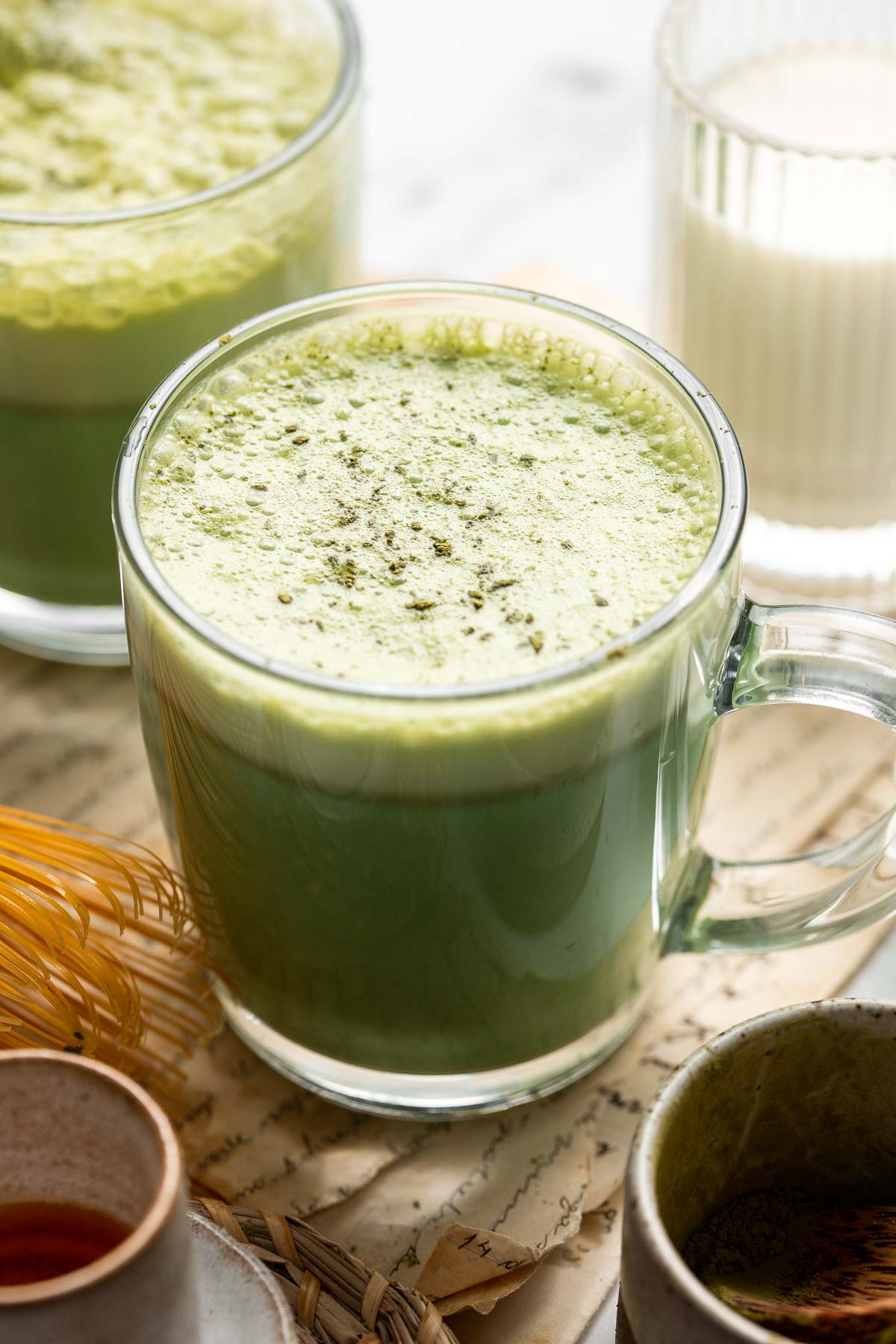 Zucchini fritters are crispy outside, tender inside, and loaded with zucchini. These healthy bites are one of my favorite ways to use up summer zucchini.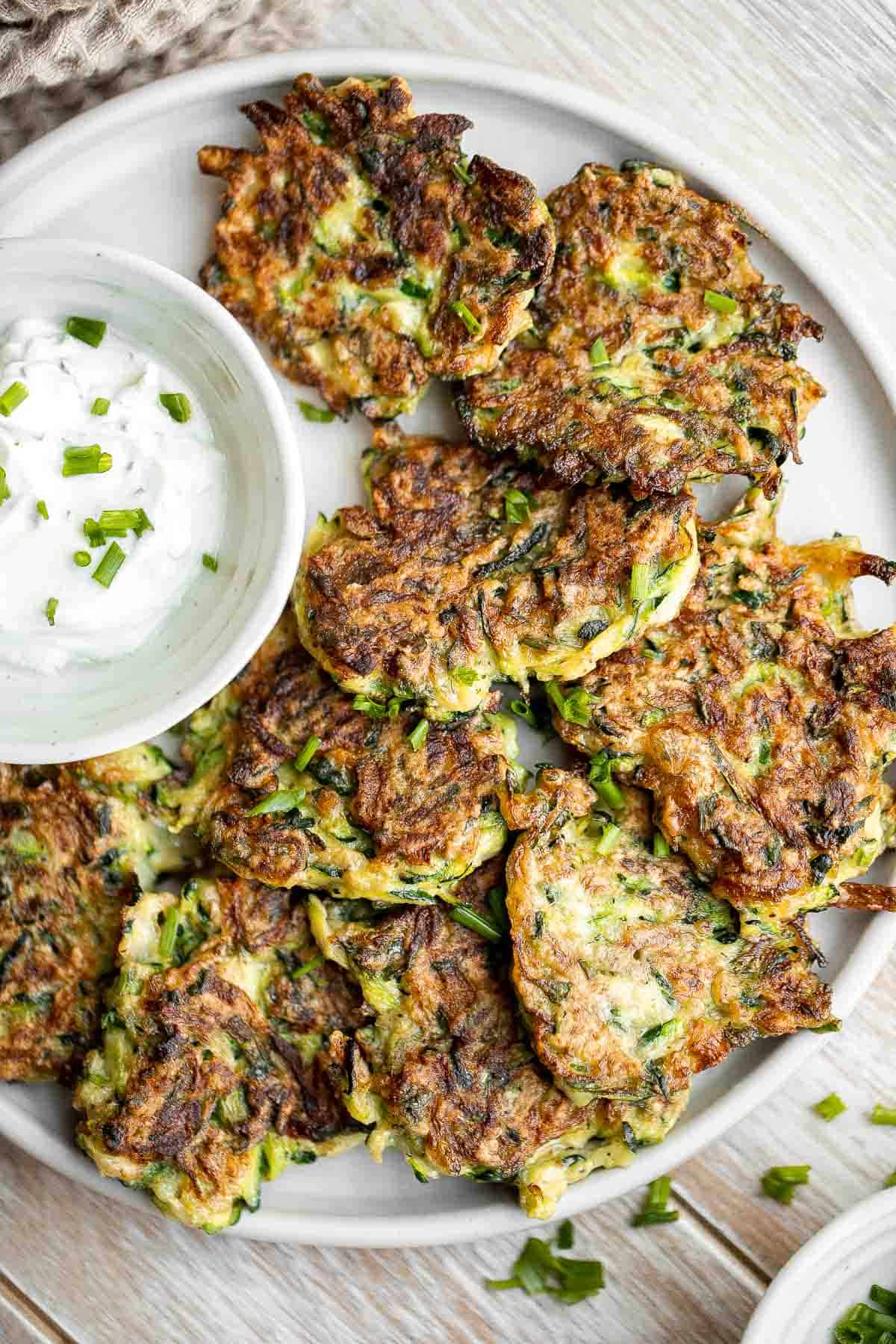 Sautéed Brussels Sprouts are a quick and easy side dish made with just 5 ingredients and ready to serve in only 15 minutes. They're vegan and keto too.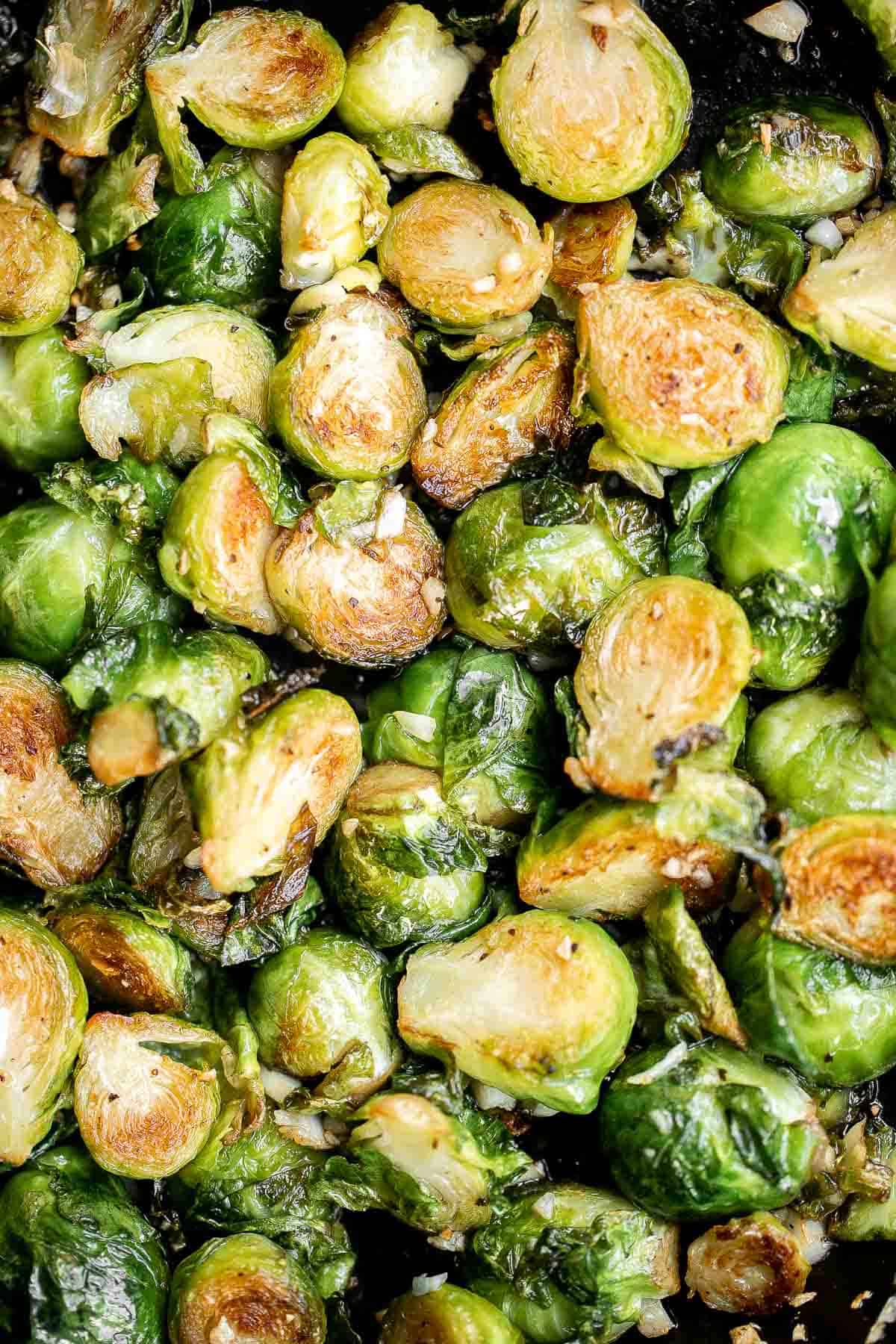 Prosciutto Wrapped Asparagus and Melon
Prosciutto wrapped asparagus and melon are salty, sweet, and juicy. They are easy to make with a handful of simple ingredients, then cooked on the grill.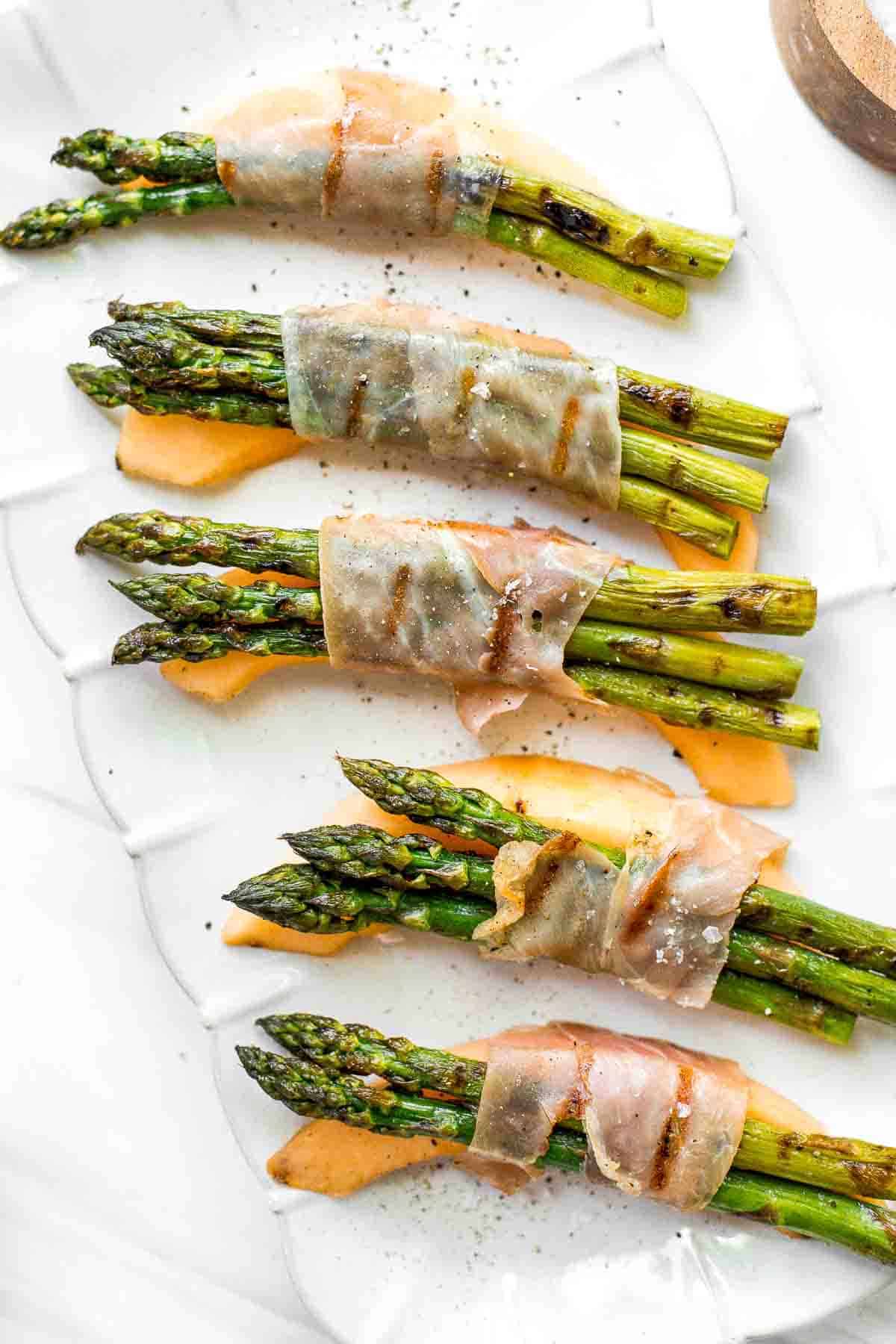 Broccoli cheese soup is creamy, cozy, and delicious simmered in a buttery cheesy broth for the perfect blend of textures and flavors — comfort food goals.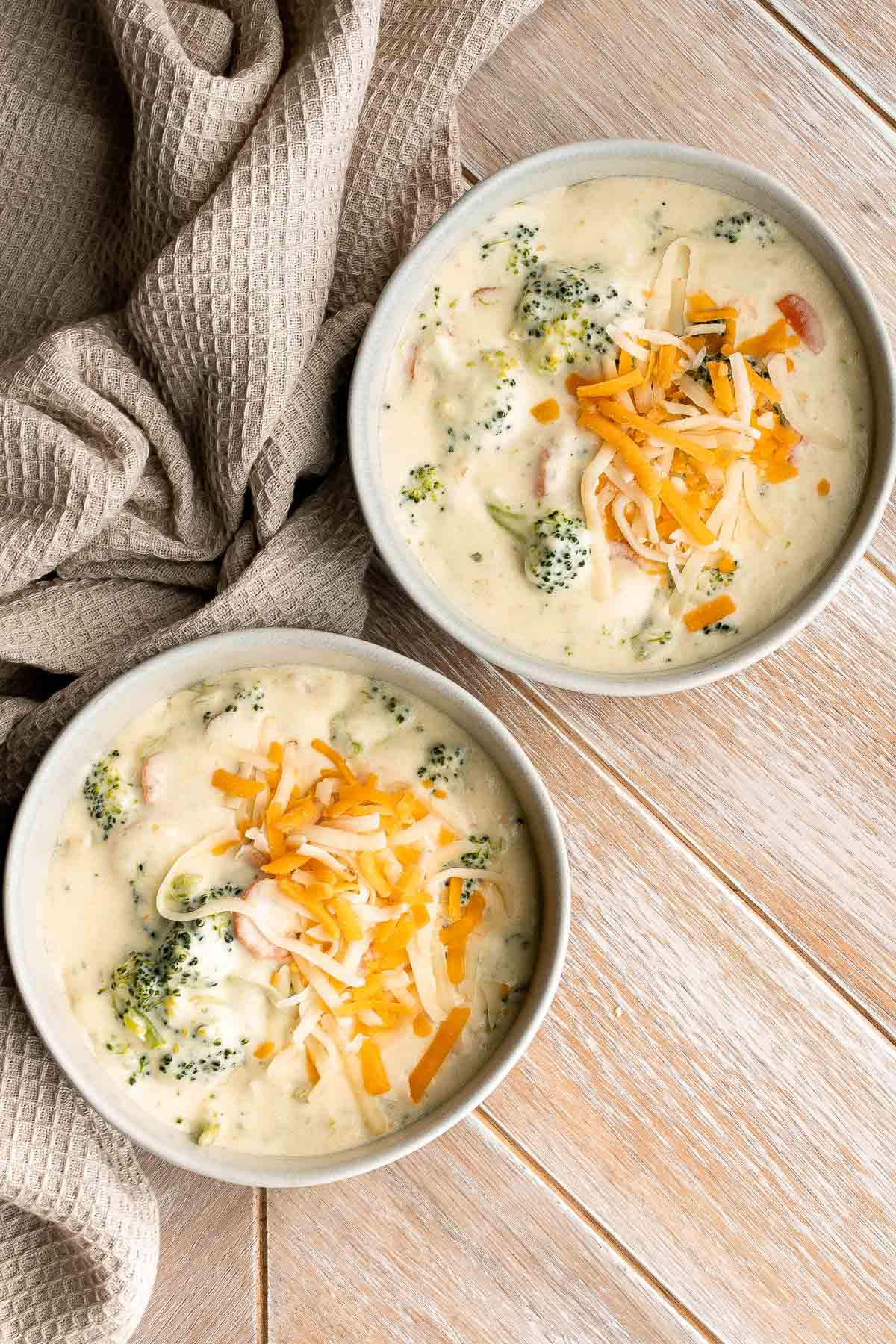 Spinach cheese rolls are an easy appetizer that's creamy, cheesy, comforting, and delicious. Serve as an appy at parties, for a school lunch, or snack.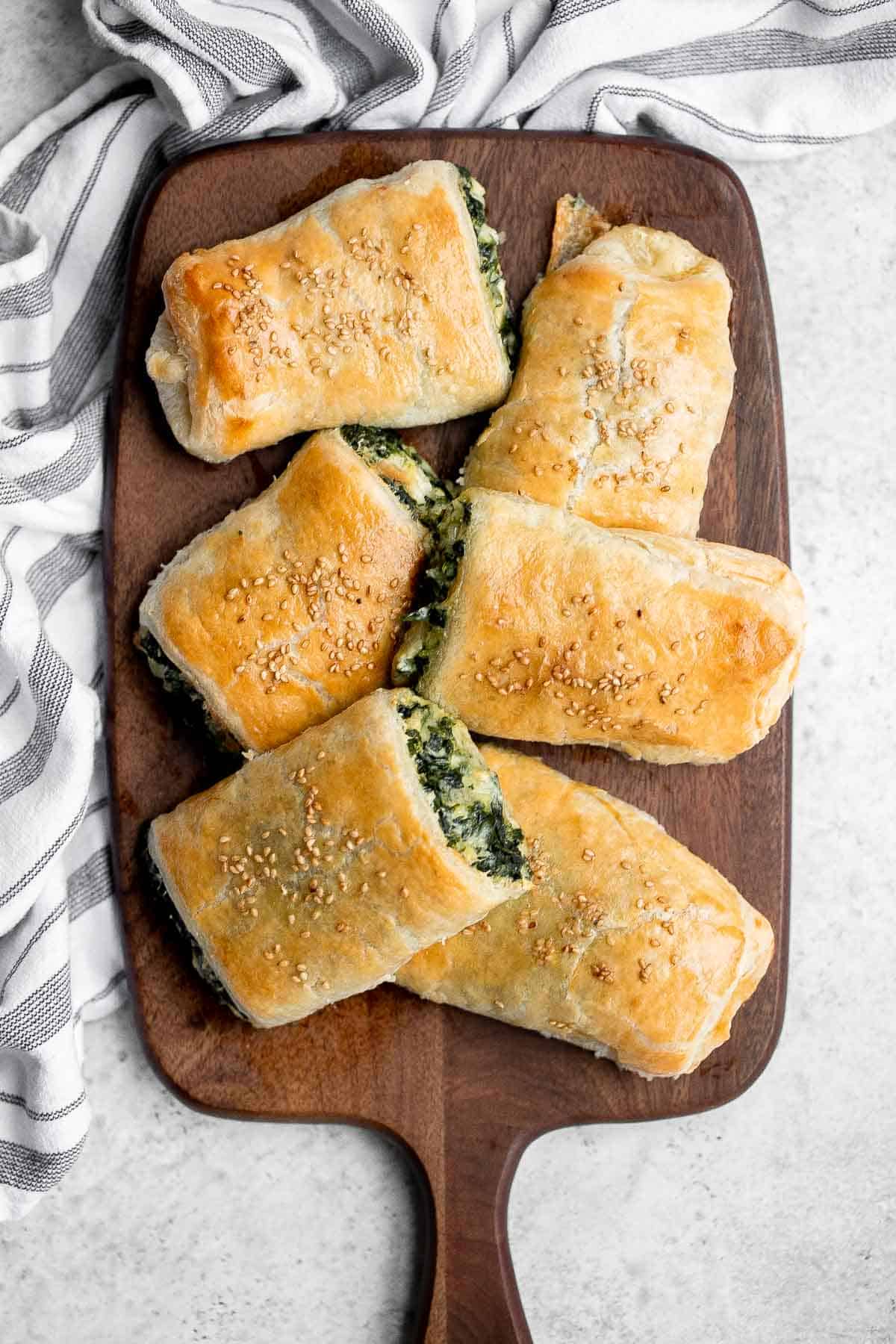 Arugula and Roasted Carrot Salad
Arugula and roasted carrot salad is one of the best spring salads, packed with a delicious combination of sweet and sour flavours, plus easy to make.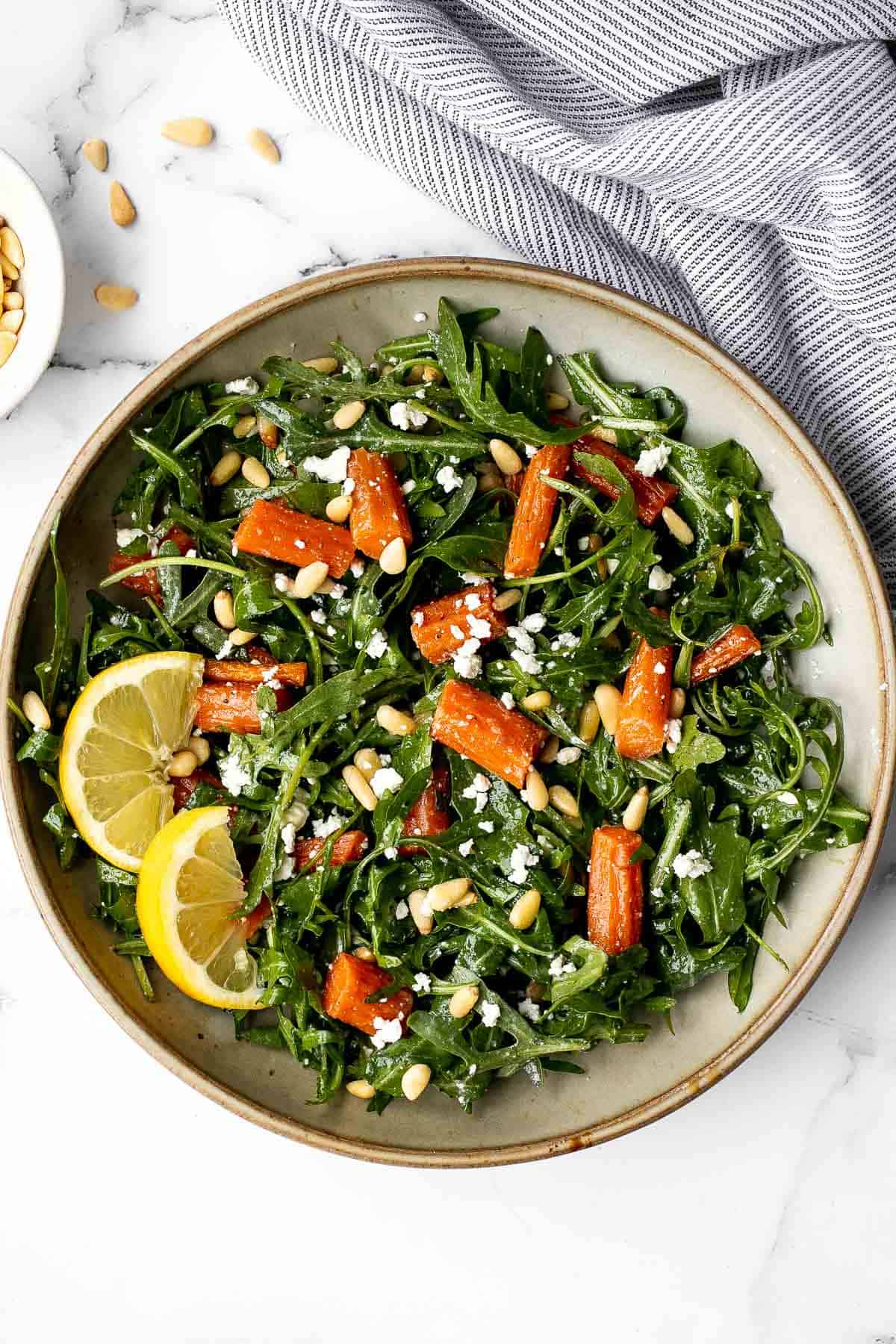 This Coconut Curry Ramen is creamy, rich, comforting, and delicious, with a perfect blend of mouthwatering textures and flavors and ready in 25 minutes.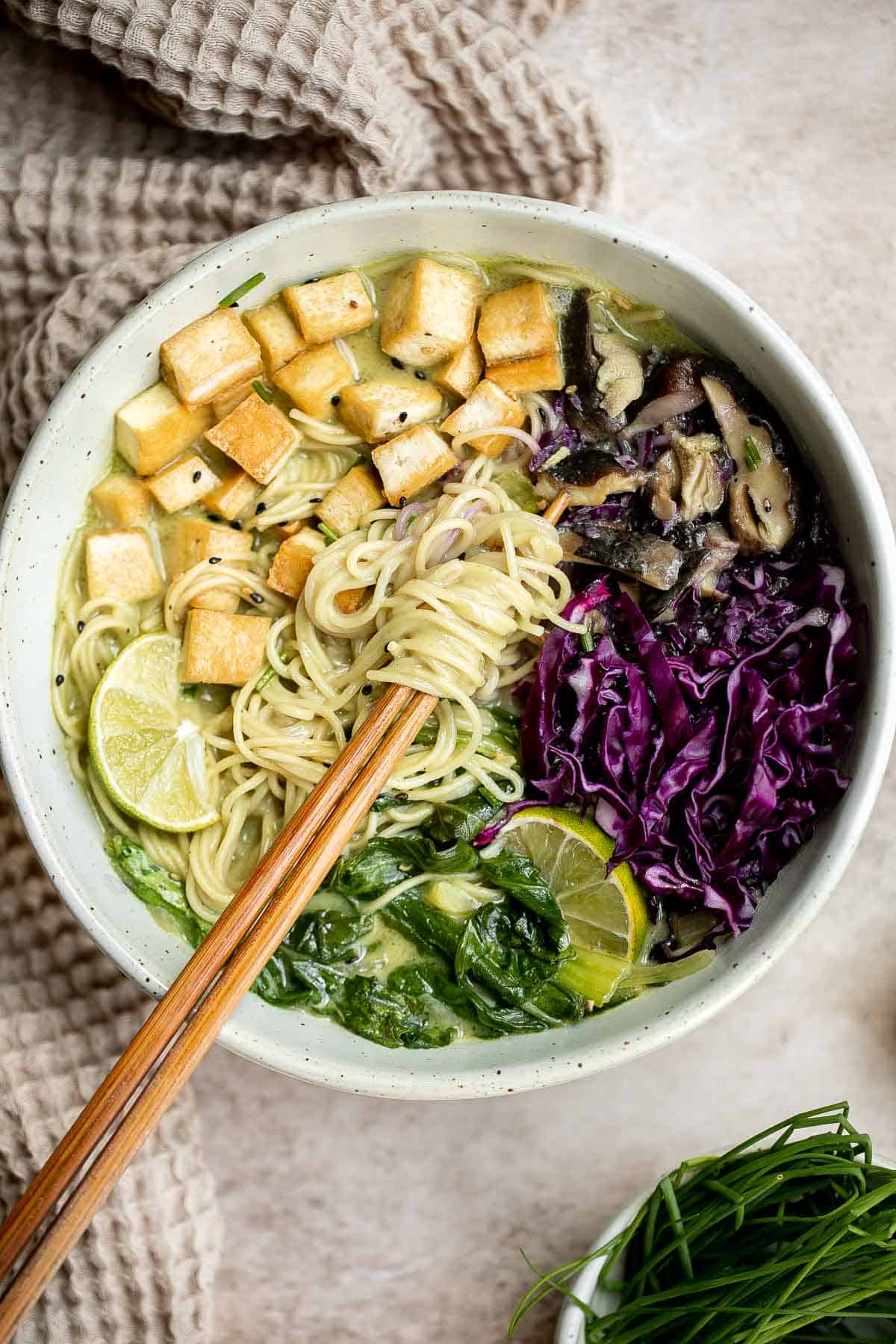 You'll never want to buy chips after trying these incredibly light and crispy homemade Kale Chips! They're completely vegan, easy to make, and healthy.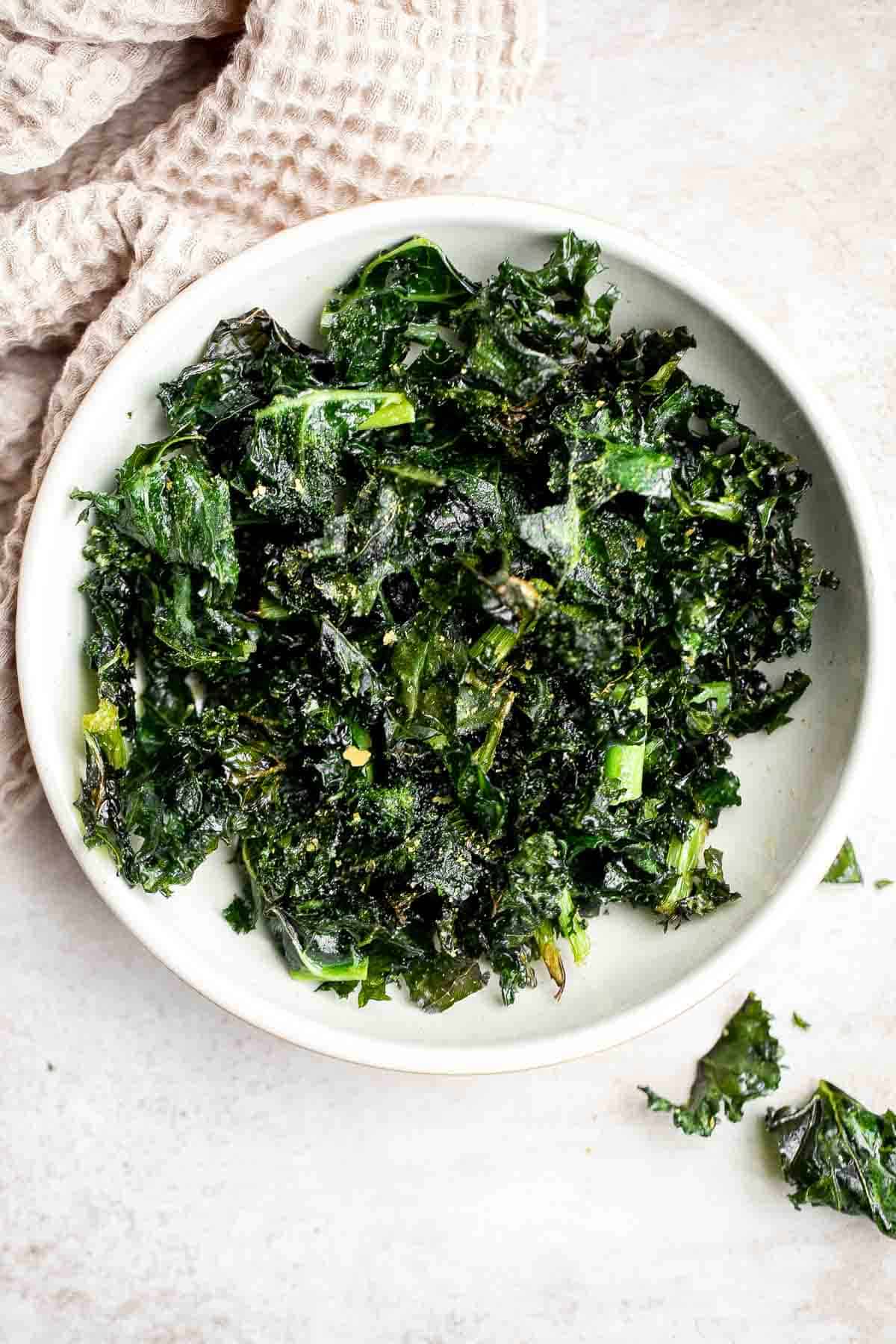 Collard greens with bacon is a flavorful, delicious, and healthy side dish that is quick to make in 25 minutes. A stress-free holiday side for Christmas.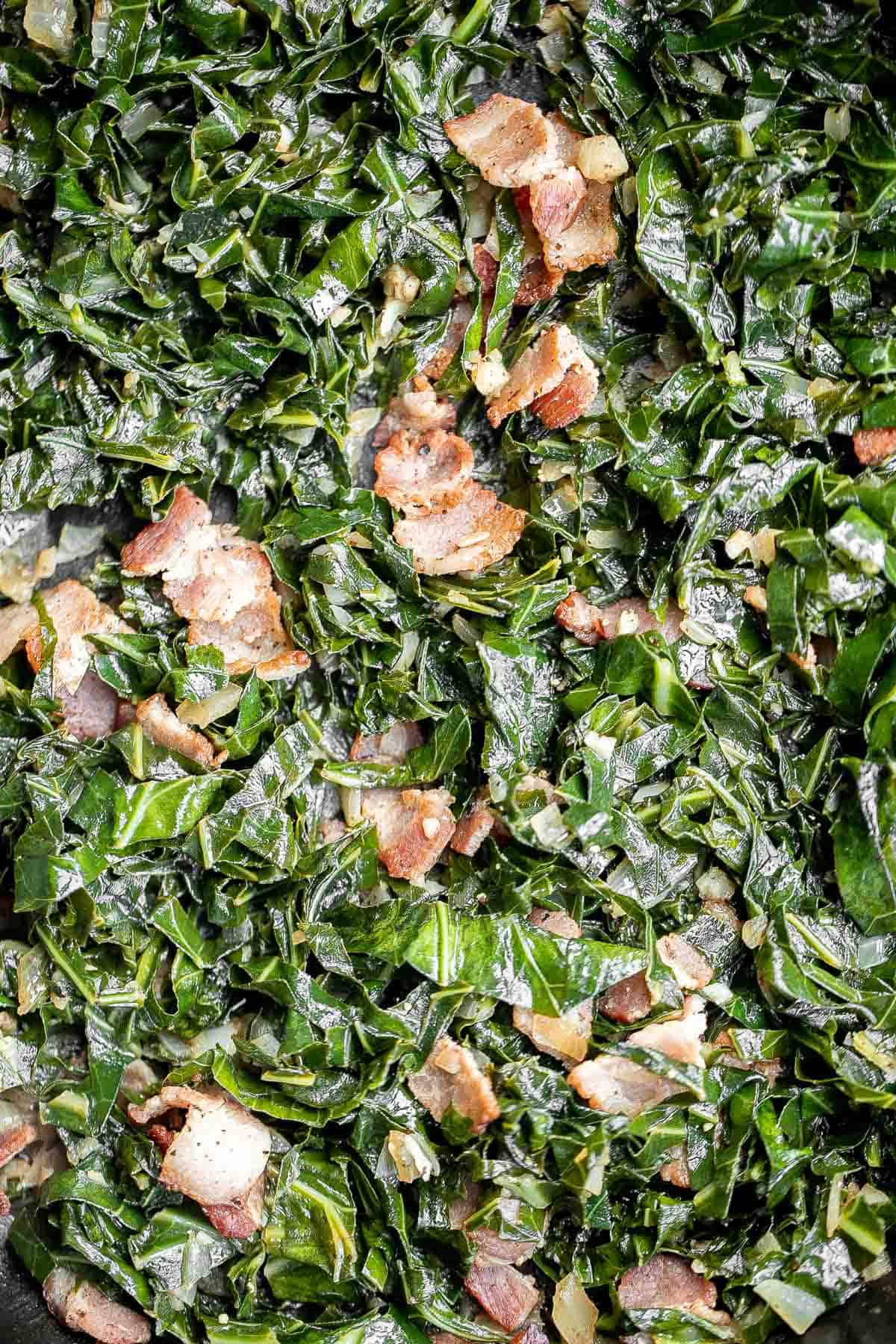 Creamy Chicken Pesto Pasta is a delicious 30 minute recipe that is packed with flavor, quick and easy to make, and will satisfy the whole family.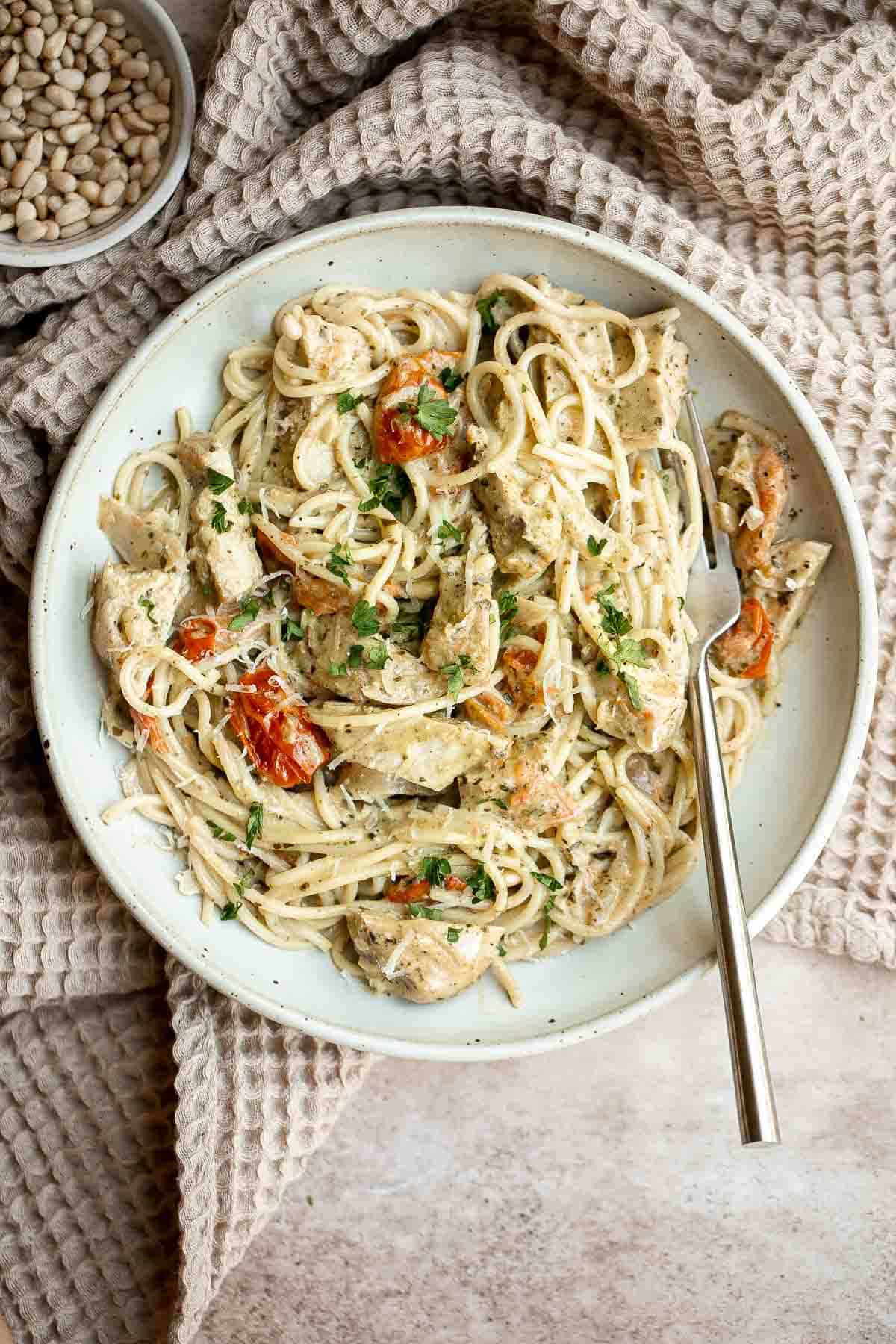 Asparagus tart with Gruyère cheese, a balsamic glaze, and flaky puff pastry, is a flavourful and delicious addition to brunch this spring season.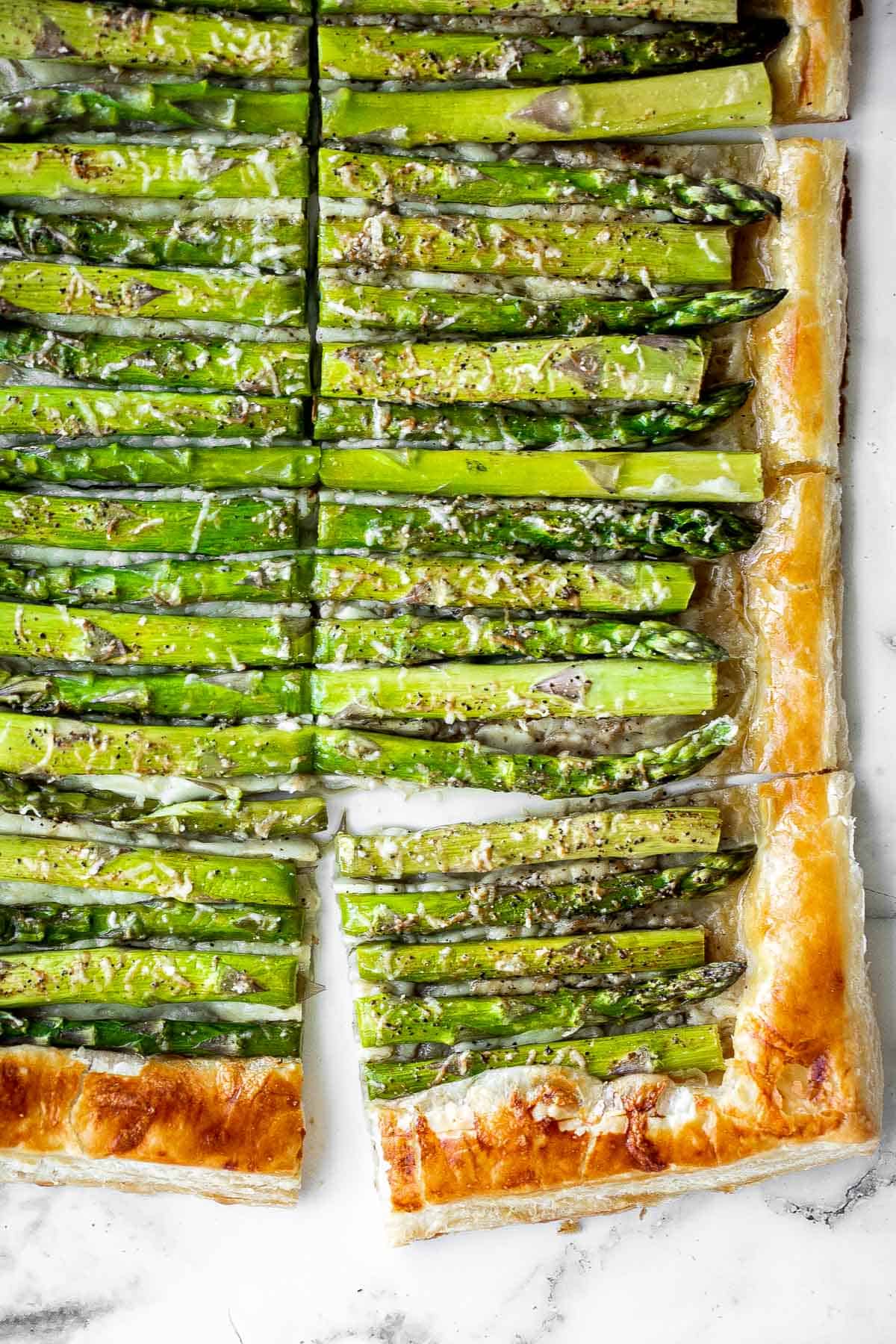 Incredibly tasty, this easy and basic guacamole takes less than 5 minutes to make. It is the perfect dip for a Mexican-inspired Super Bowl party.
This green smoothie bowl is healthy, delicious, and nutritious. It's quick and easy to make in just minutes, for a quick energy boost to start the day.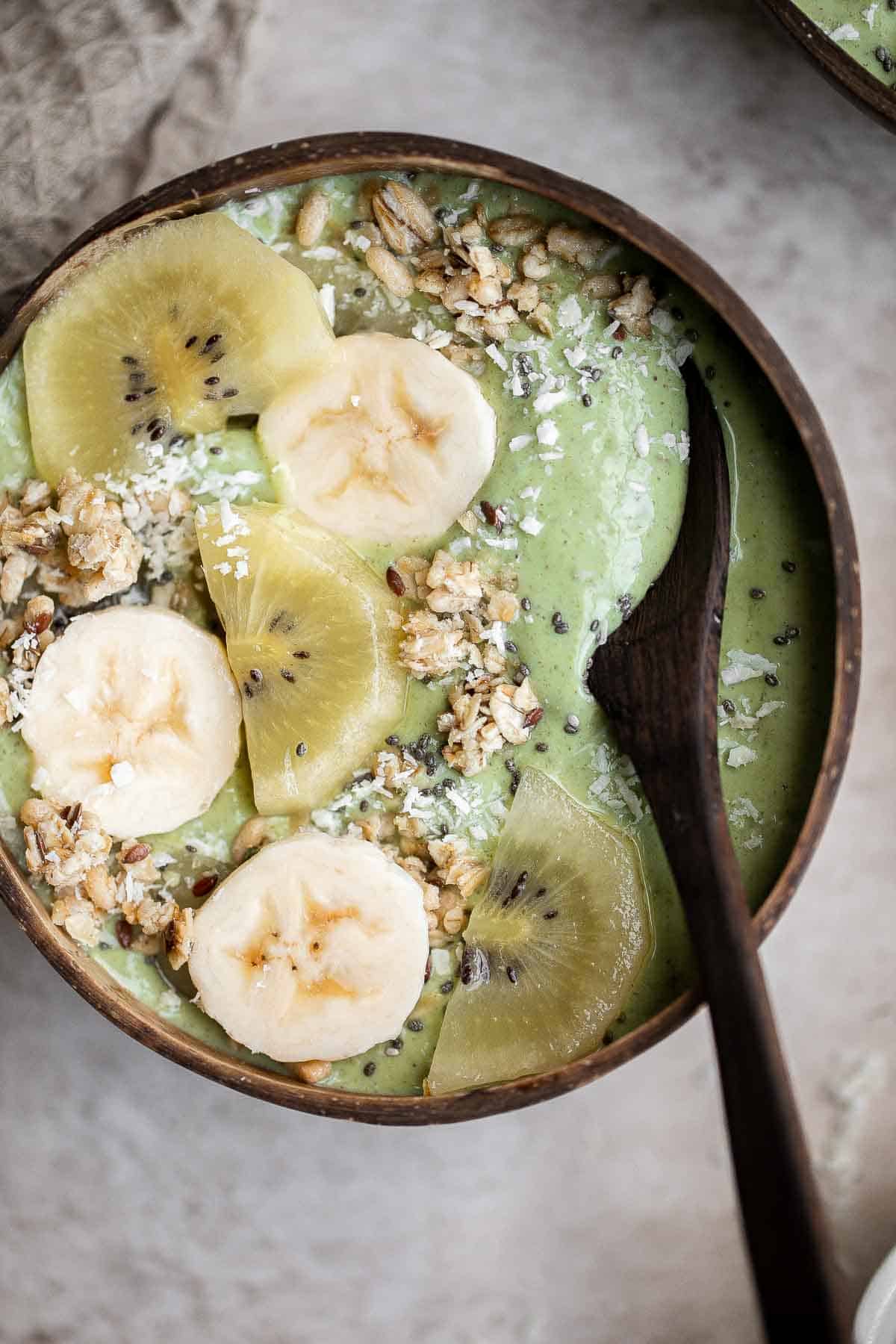 Broccoli cheese casserole is creamy, cheesy, and delicious — the most comforting side dish. It's crispy on the outside but soft and tender inside.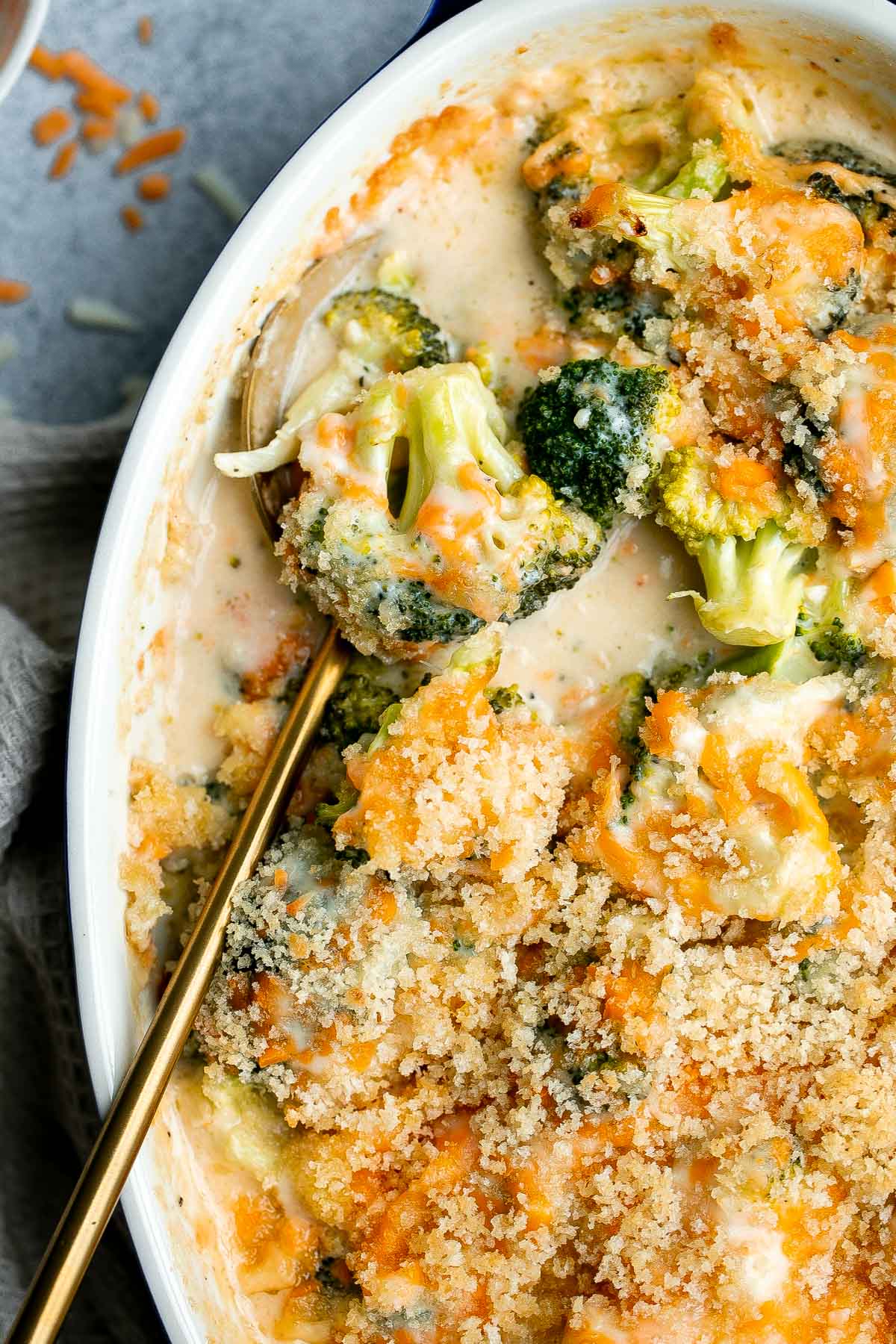 Spinach and Pea Soup is creamy, velvety, healthy and delicious. It's a curried soup with a vegan coconut milk base loaded with fresh spinach and green peas.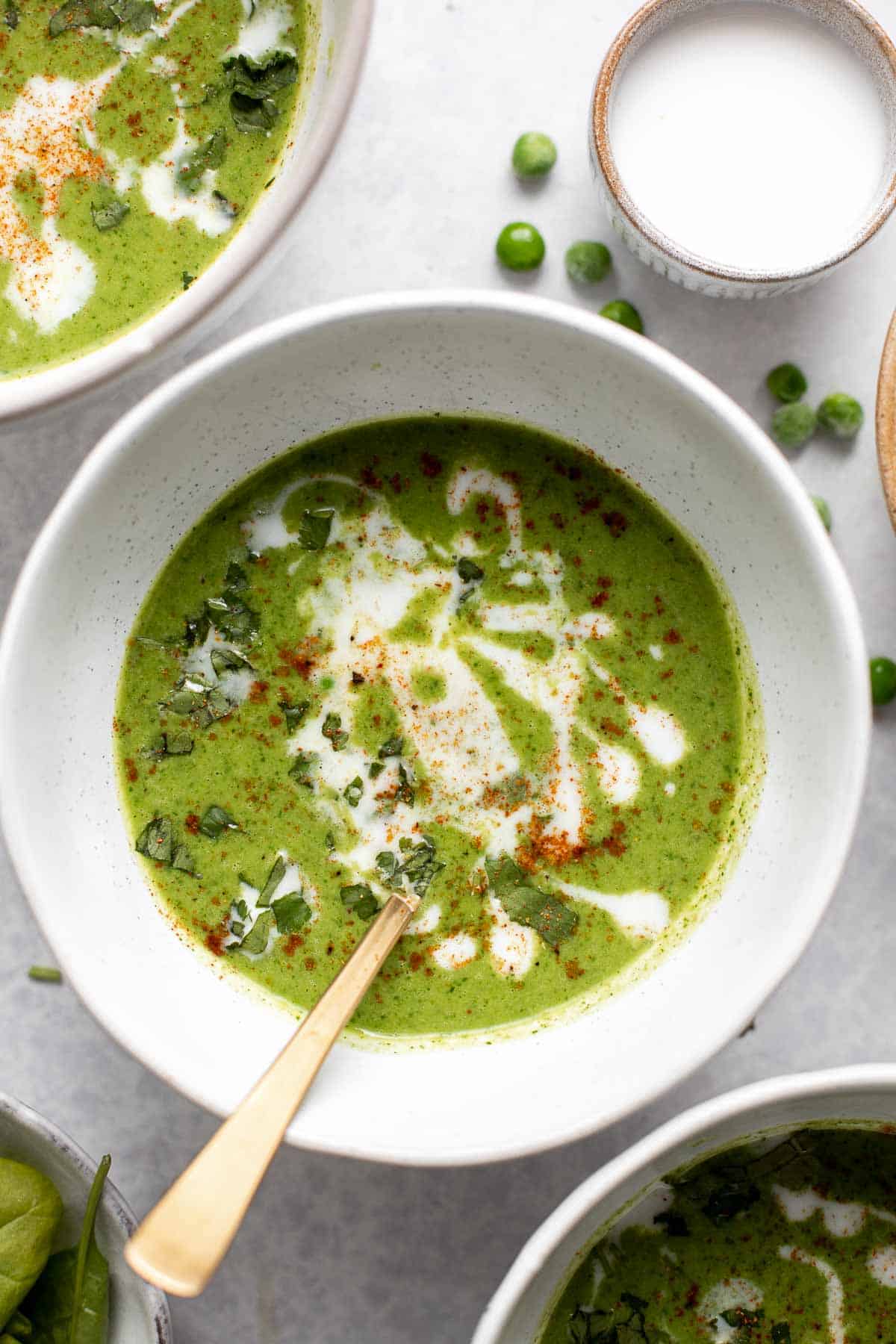 Roasted Broccoli Grilled Cheese Sandwich
Take your grilled cheese game to the next level with Roasted Broccoli Grilled Cheese Sandwich made with broccoli, red peppers, cheddar, and mozzarella.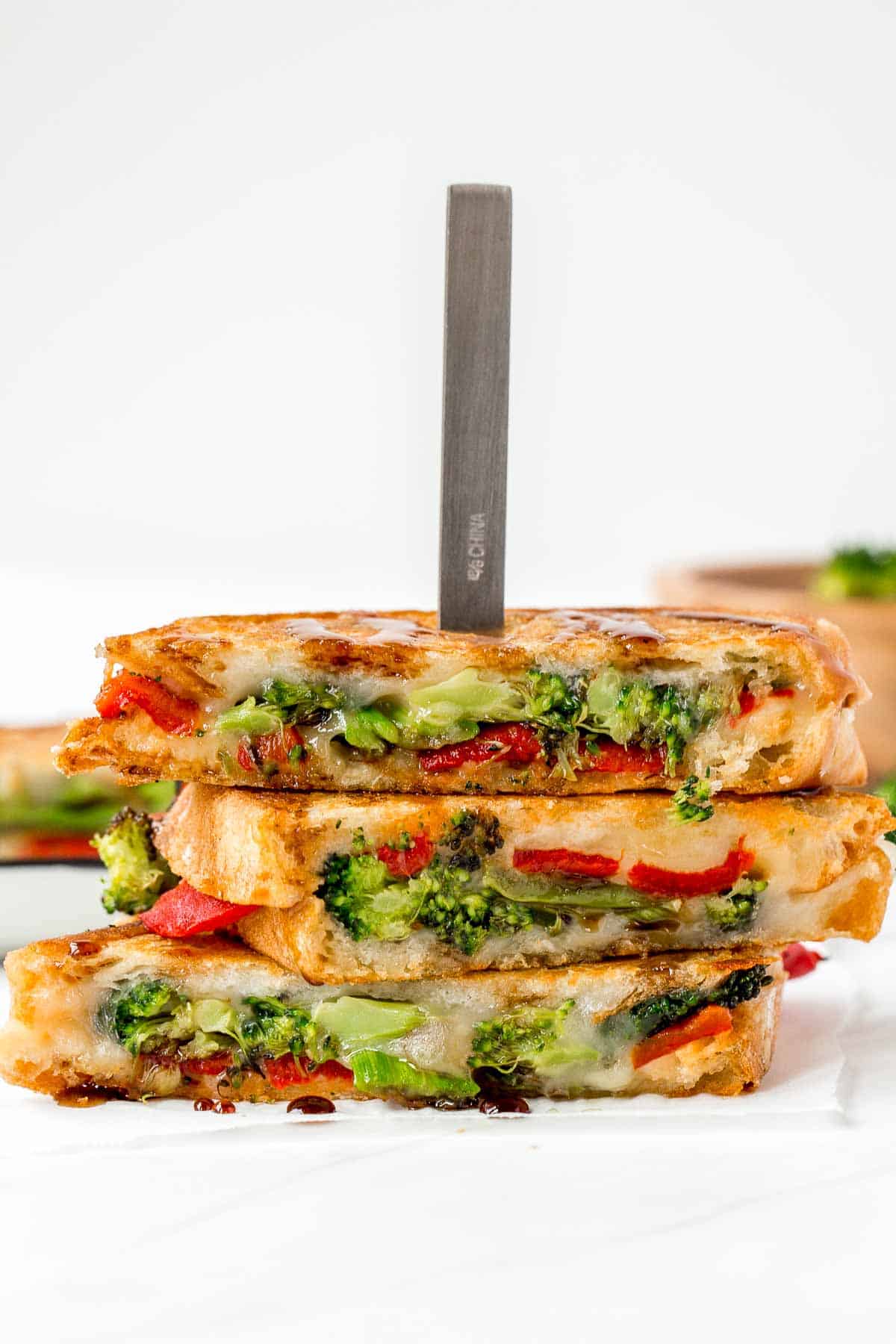 Take a bite into this refreshing, gluten-free quinoa spinach salad bursting with colourful tomatoes, cucumbers and raisins dressed with a lemon vinaigrette.
Jello Jigglers are fun, colorful gelatin treats that are smooth in texture and fruity flavored. Customize for any holiday with different colors and shapes. Use green jello for St. Patrick's Day.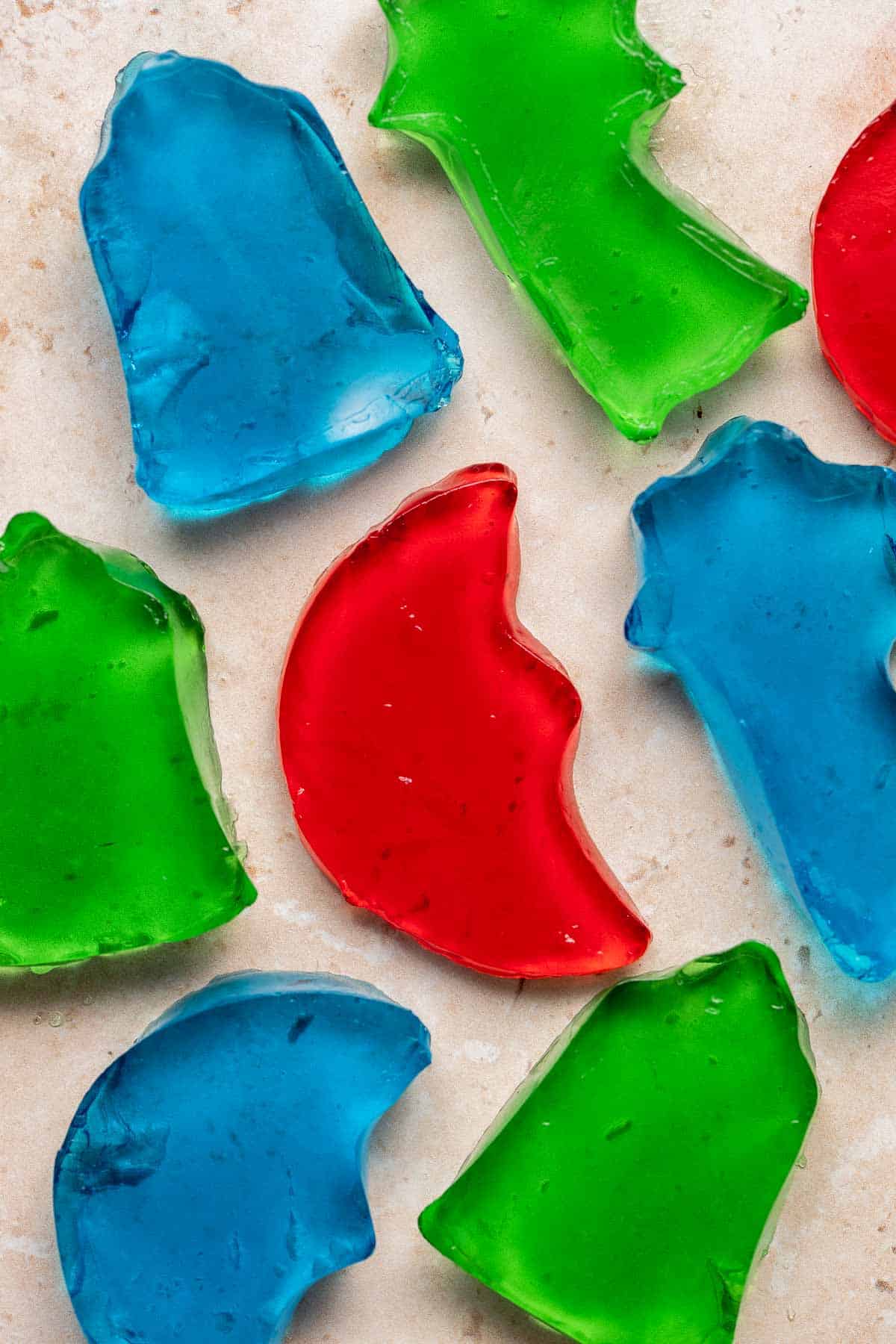 Chicken Madeira with sautéed mushrooms and tender crisp asparagus is topped with melty mozzarella cheese. Cheaper and better than the Cheesecake Factory!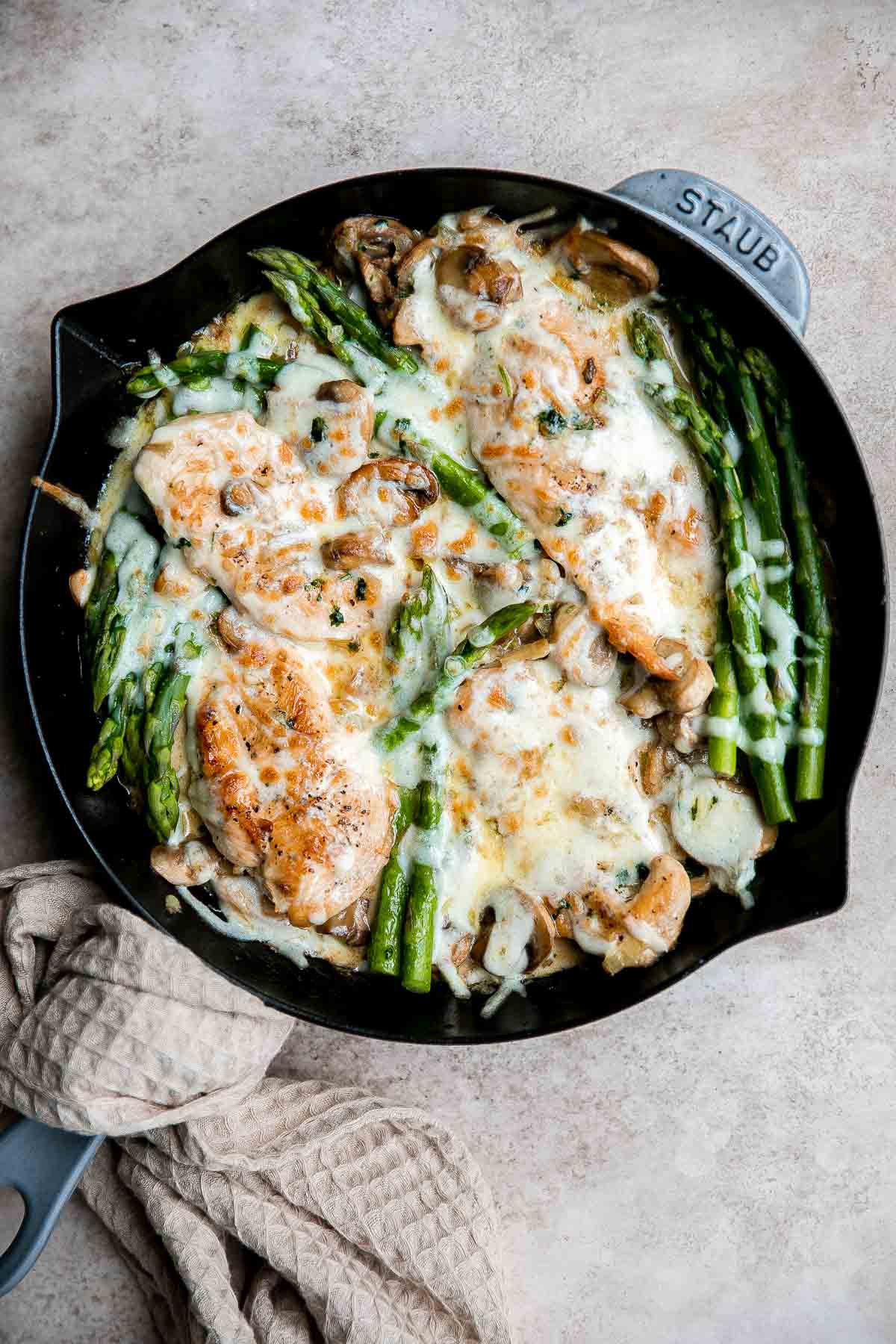 Quick and easy pesto penne pasta is a simple and light Italian pasta dish made with just five ingredients in under 15 minutes. The easiest dinner.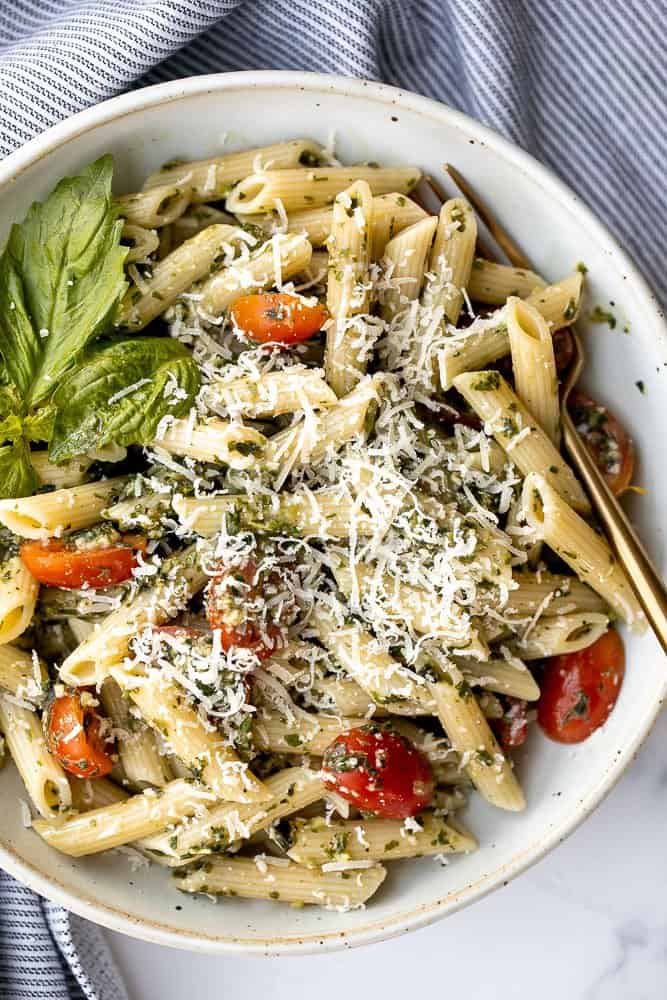 Buttery sautéed garlic green beans is a simple side dish that is quick, easy and delicious. Make these vibrant, crispy and tender green beans in 10 minutes.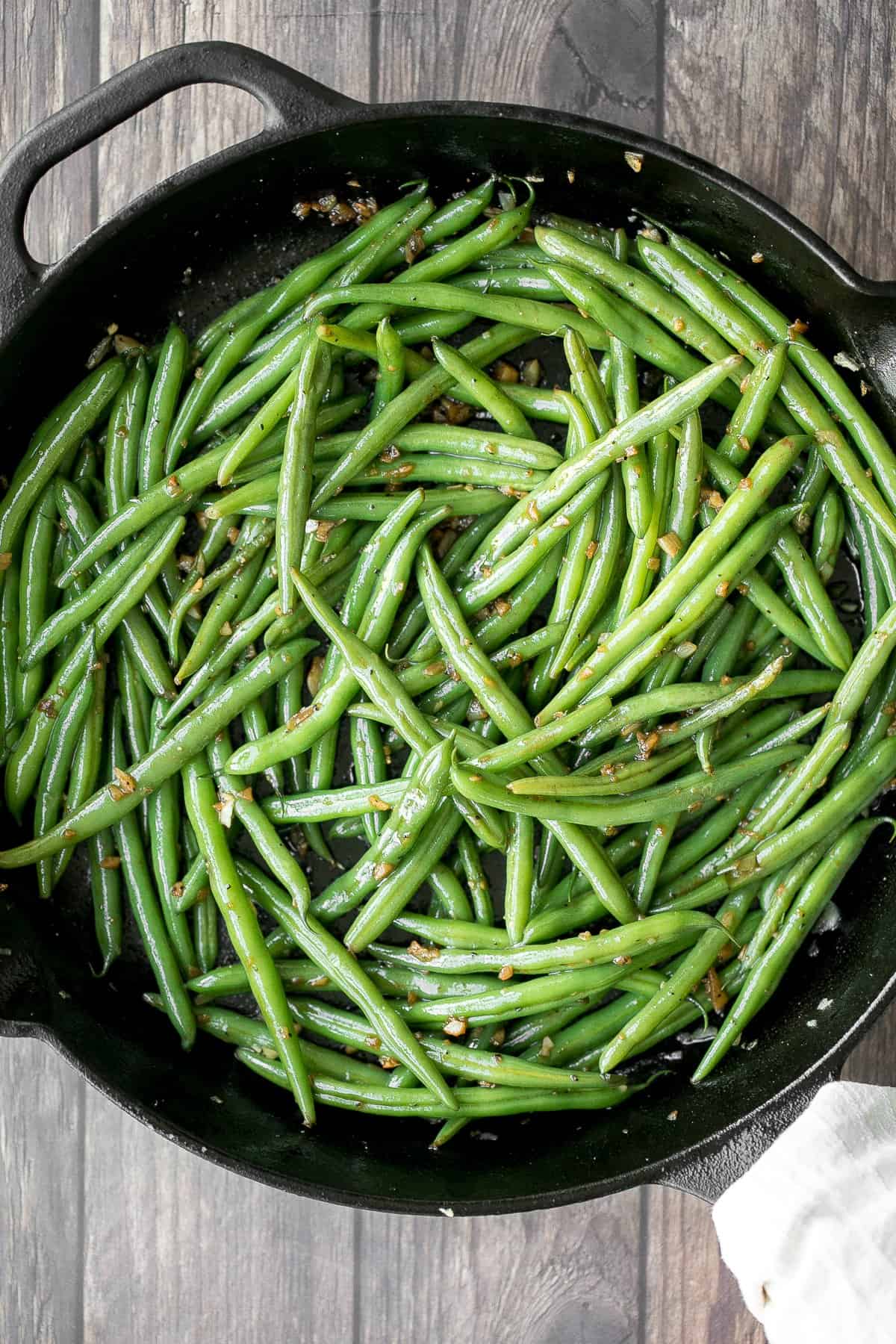 Smooth and creamy pesto hummus is a healthy, delicious and flavourful dip that is easy to make in just 5 minutes. It's vegan and gluten-free.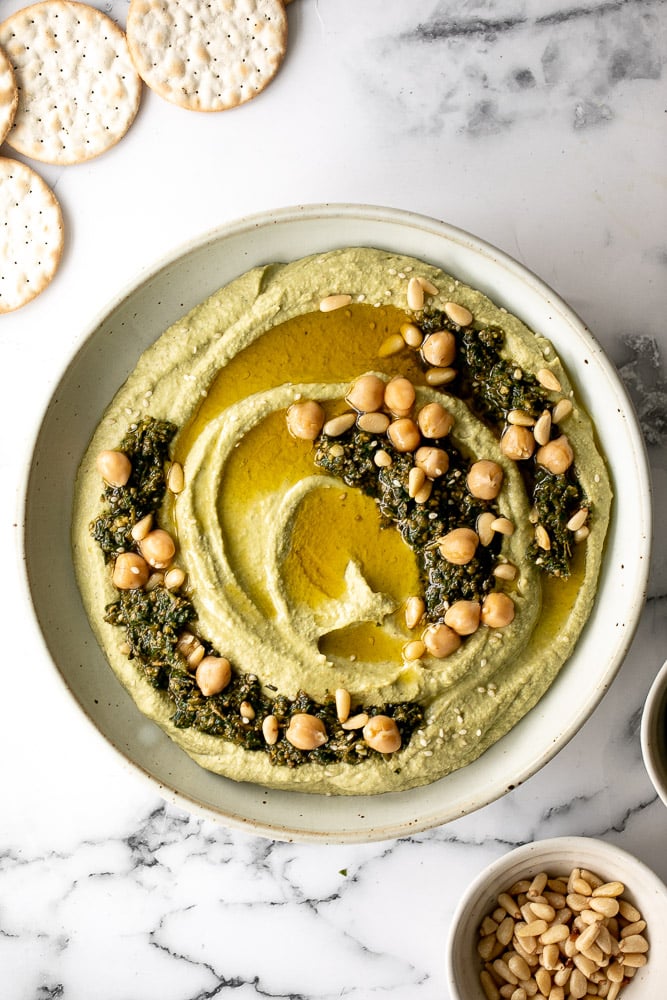 Iced Matcha Milk Tea with boba tapioca pearls is rich, refreshing, and delicious. Made with 3 ingredients, matcha bubble tea is easy to make at home.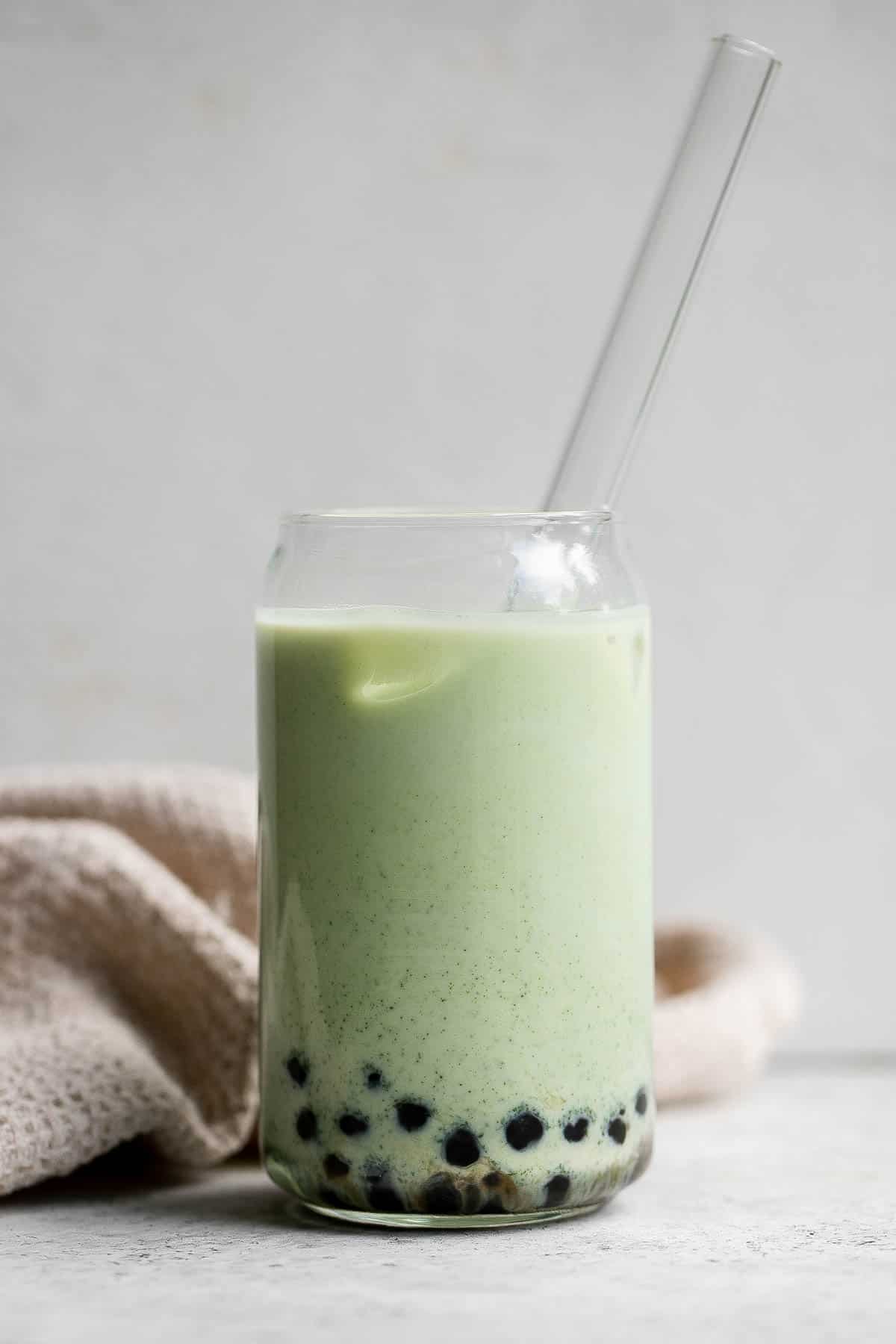 Creamed spinach is a rich, creamy, and delicious side dish to make this fall. Easy to make ahead and reheats well — perfect for a holiday dinner.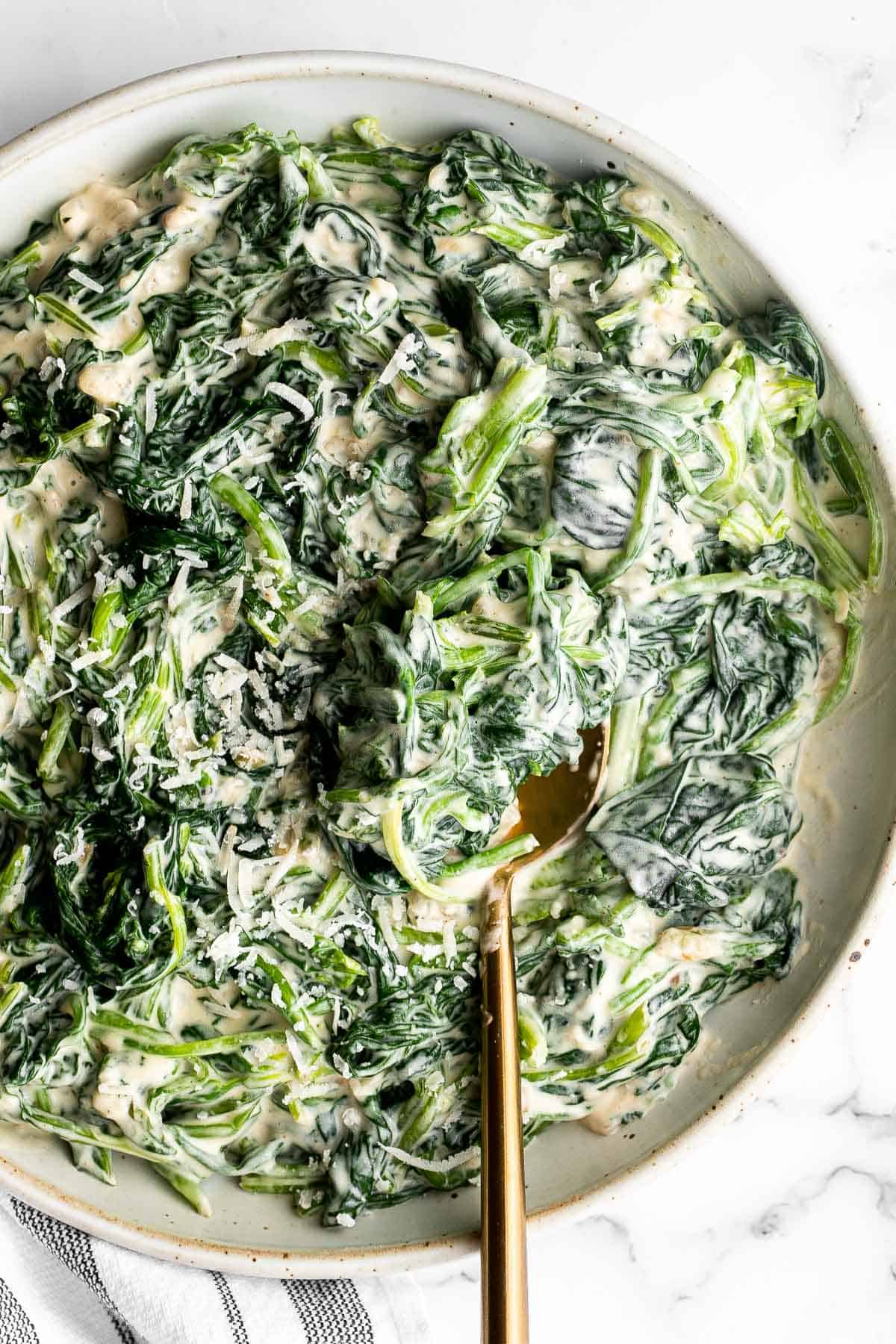 Vegan hummus wrap is a quick easy lunch made in minutes with a handful of fresh ingredients. This delicious veggie wrap is healthy, fresh, nutritious.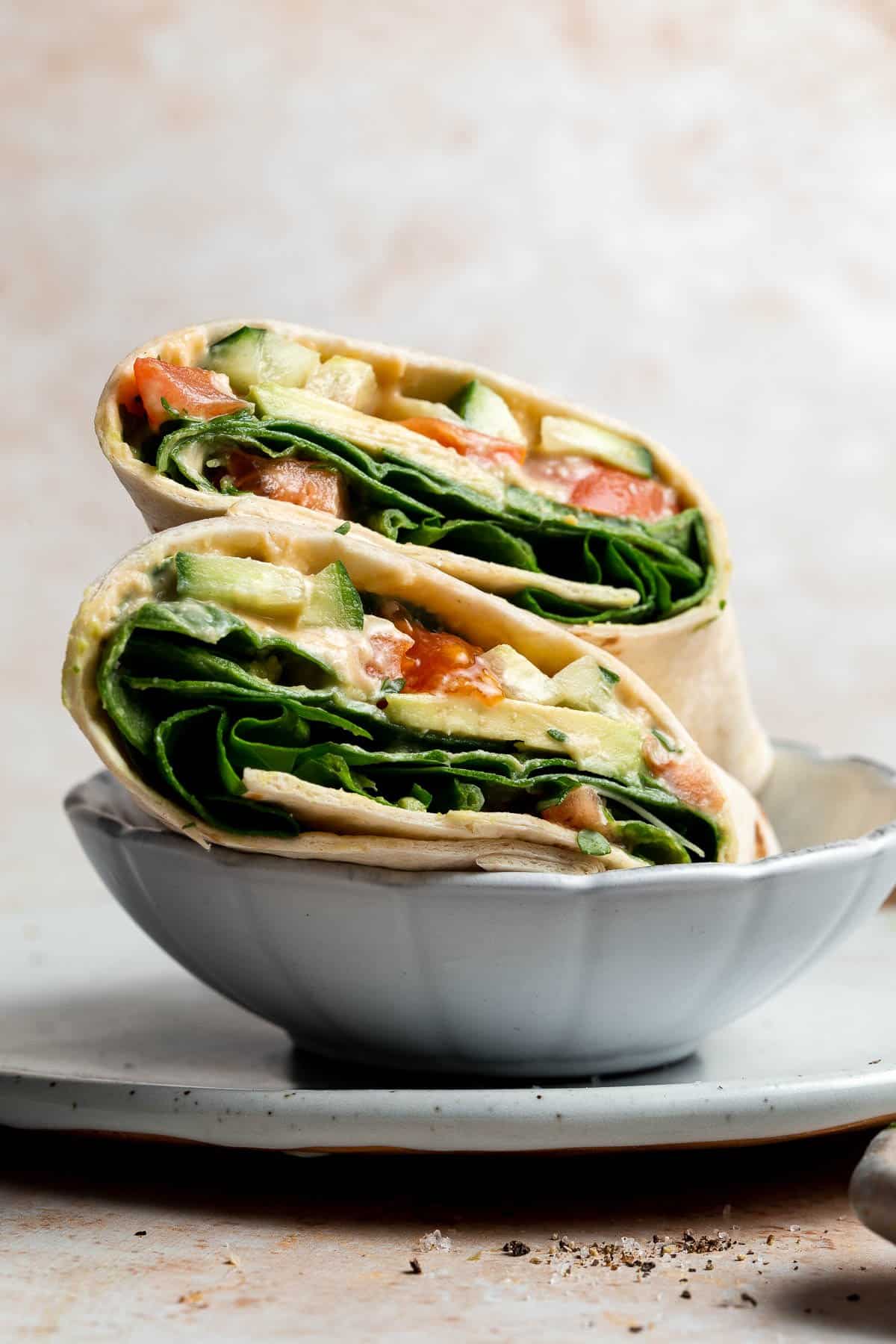 This Sweet Kale Salad is loaded with hearty greens, veggies, and homemade poppy seed dressing — inspired by the Taylor Farms salad kit from Costco.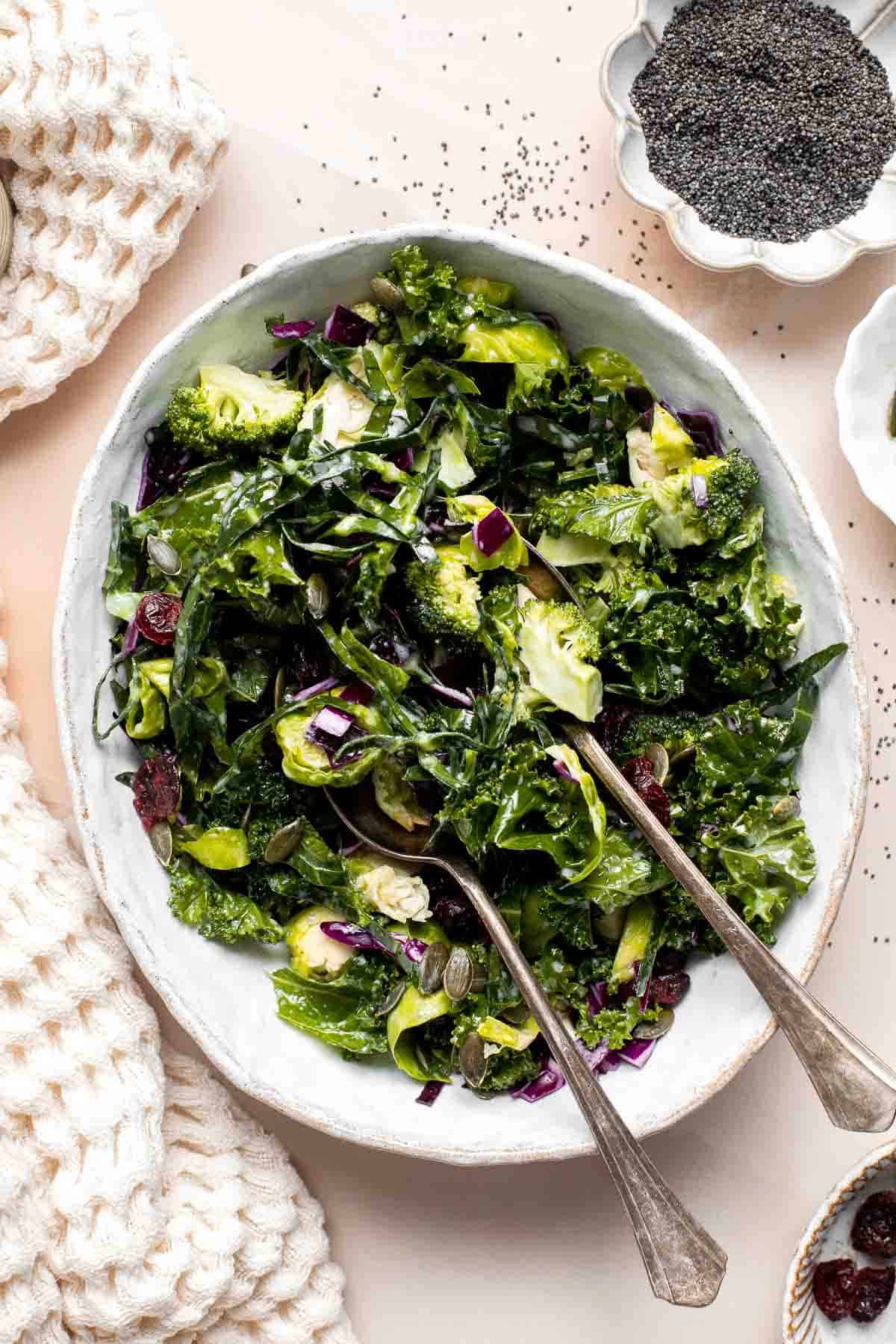 Ghormeh Sabzi (Persian Herb Stew)
Ghormeh sabzi is a classic traditional Persian herb stew with beef or lamb, fresh herbs, and kidney beans, that's slowly cooked, developing so much flavor.
Cilantro lime rice is a fresh, bright and vibrant side dish that will add extra flavour to any meal you serve it with. It's a quick, easy, one pot recipe.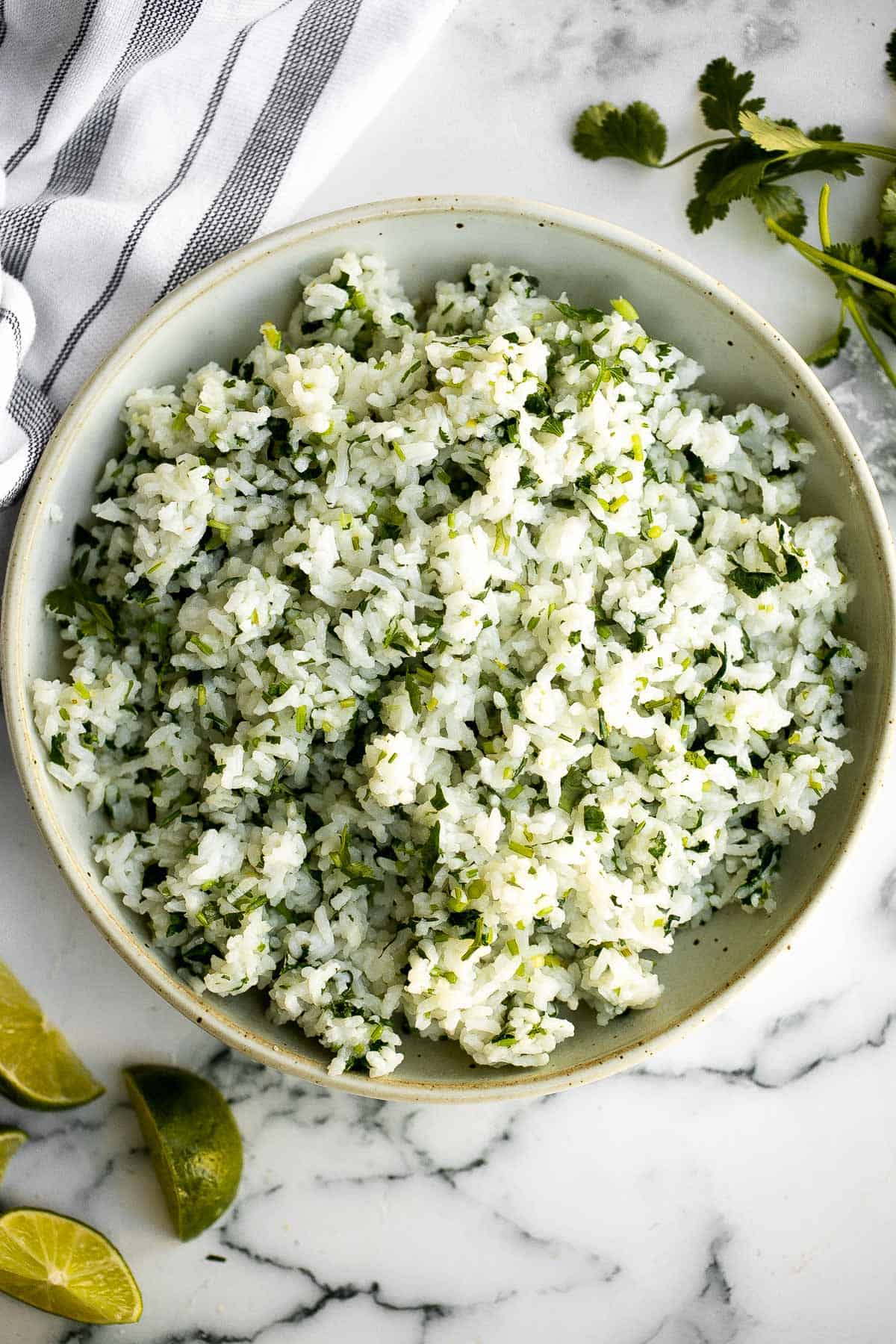 Cheesy roasted asparagus is a quick and easy side dish made with a handful of simple ingredients in 20 minutes. They're garlicky, cheesy, and flavorful.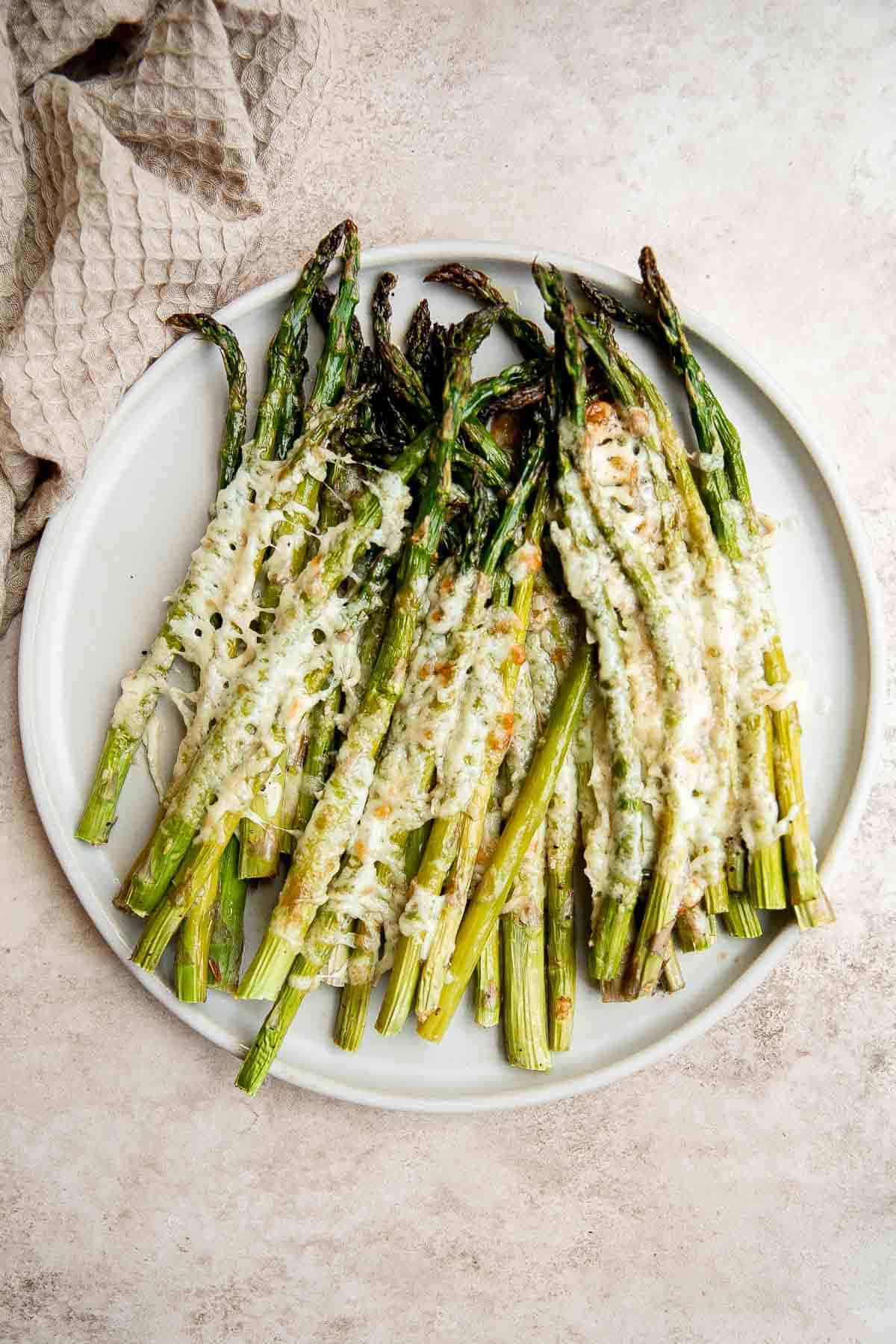 Jalapeño poppers are the perfect appetizer — spicy, crispy, cheesy, and creamy, toasted to golden brown perfection. Plus easy to make ahead and freeze well.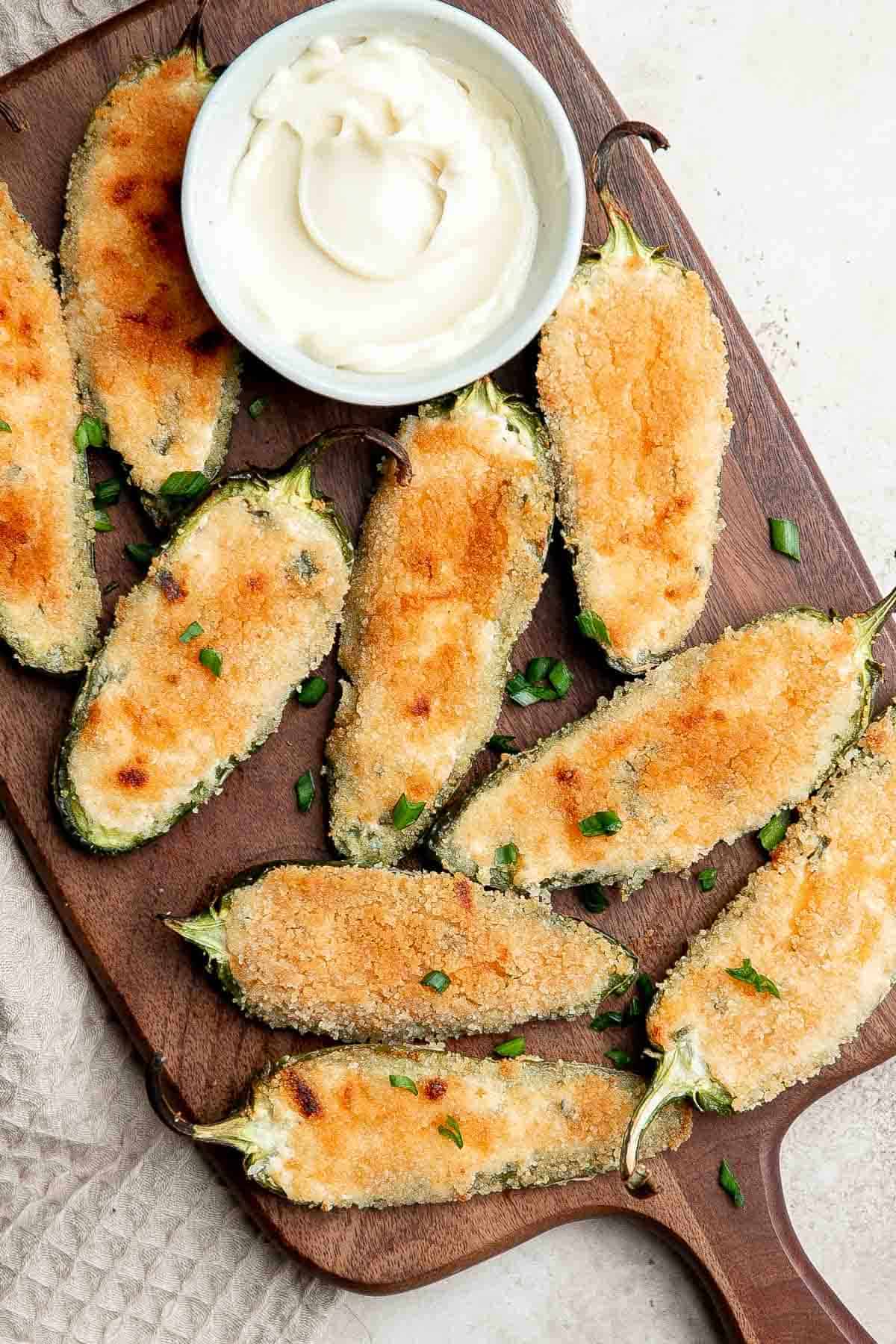 Brussels Sprouts with Bacon is a quick and easy side dish with the best flavor and texture. The best part? This holiday side is ready in under 15 minutes.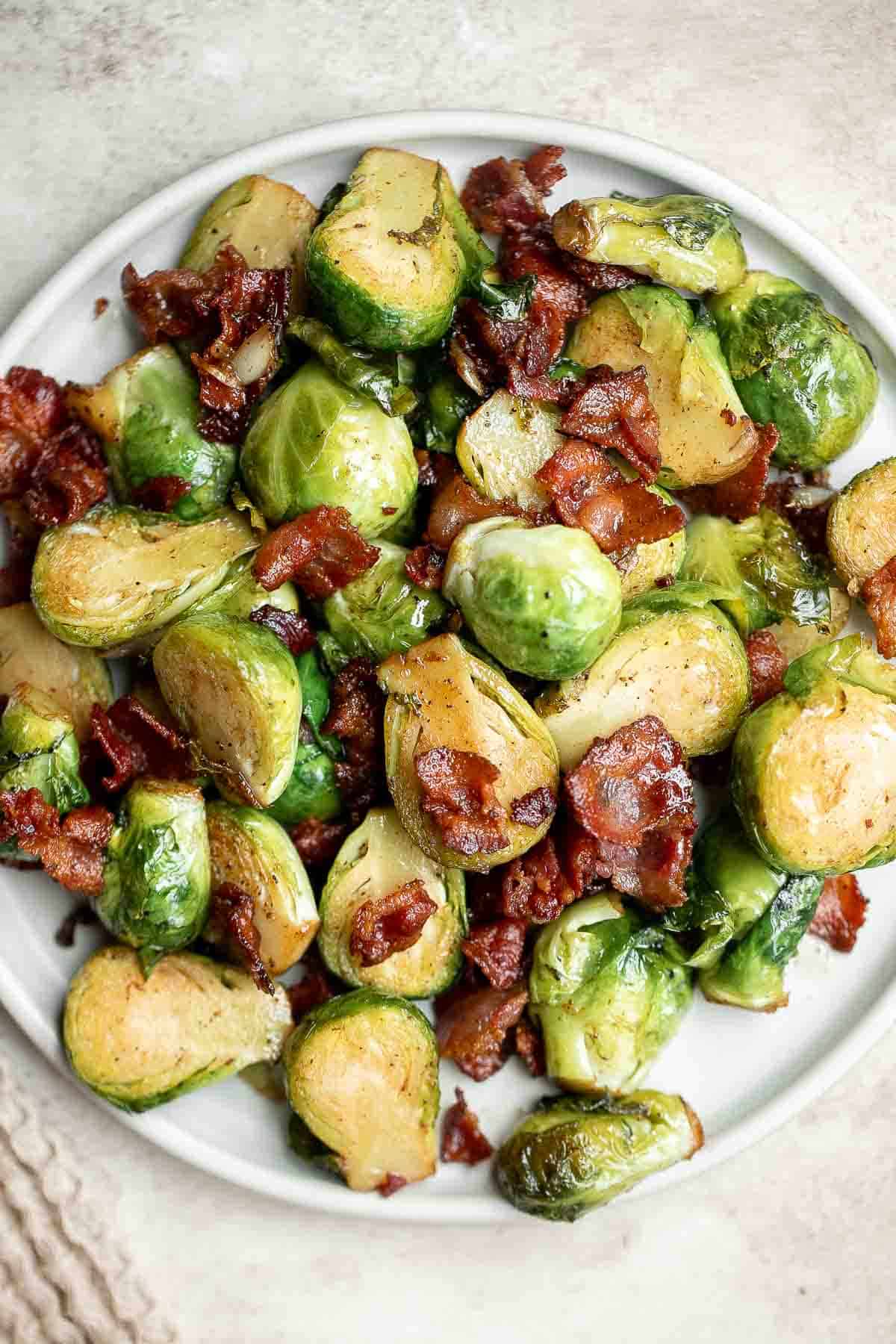 Classic split pea soup is a wholesome, filling, and delicious one pot meal that will warm you up. It's hearty, flavorful, and is loaded with nutrients.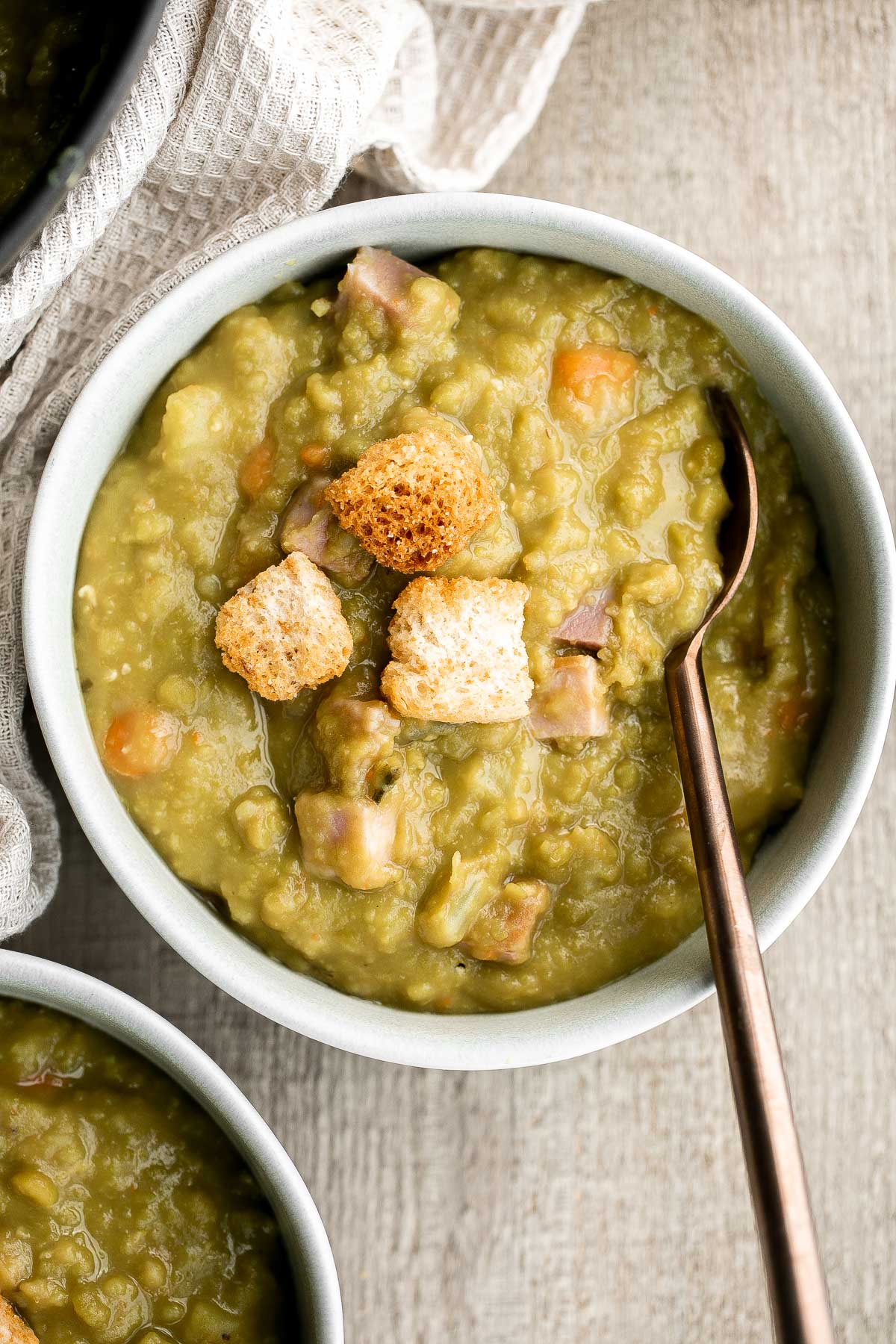 Spinach and Feta Quiche with Cauliflower Crust
Spinach and feta quiche is healthy and gluten-free with a keto cauliflower crust and savoury vegetarian filling. Serve for breakfast, lunch or dinner.
Soft and fluffy, quick dinner bread rolls are loaded with green onions and topped with flaked sea salt and sesame seeds. Ready in just 1.5 hours.
Loaded with fresh ingredients, strawberry avocado salad with poppy seed dressing is the ultimate summer salad -- light, vibrant, fresh, sweet, and tangy.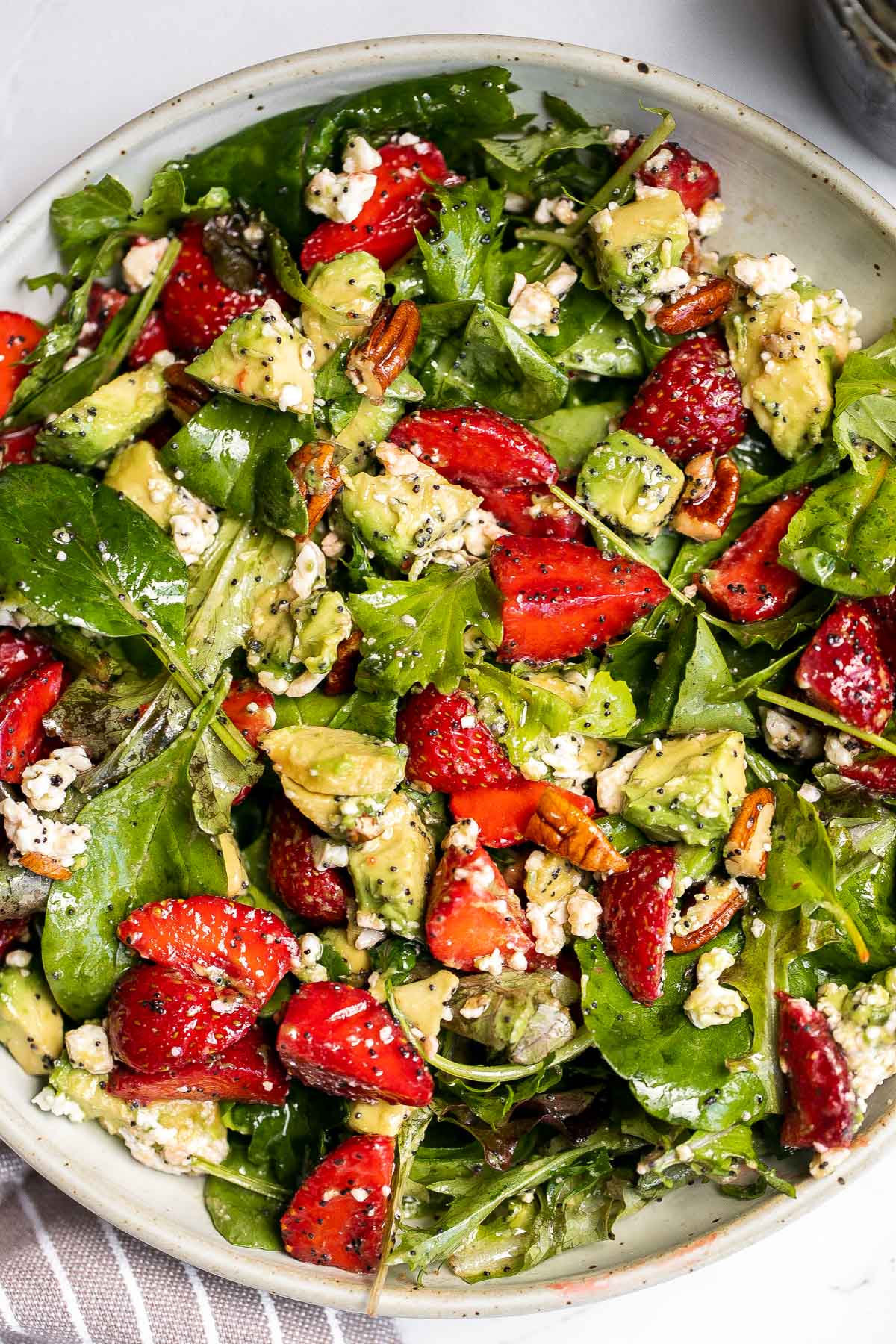 Coconut turkey curry is creamy, rich, and flavorful. This delicious curry is the perfect recipe to make when you have turkey leftovers, ready in 30 minutes!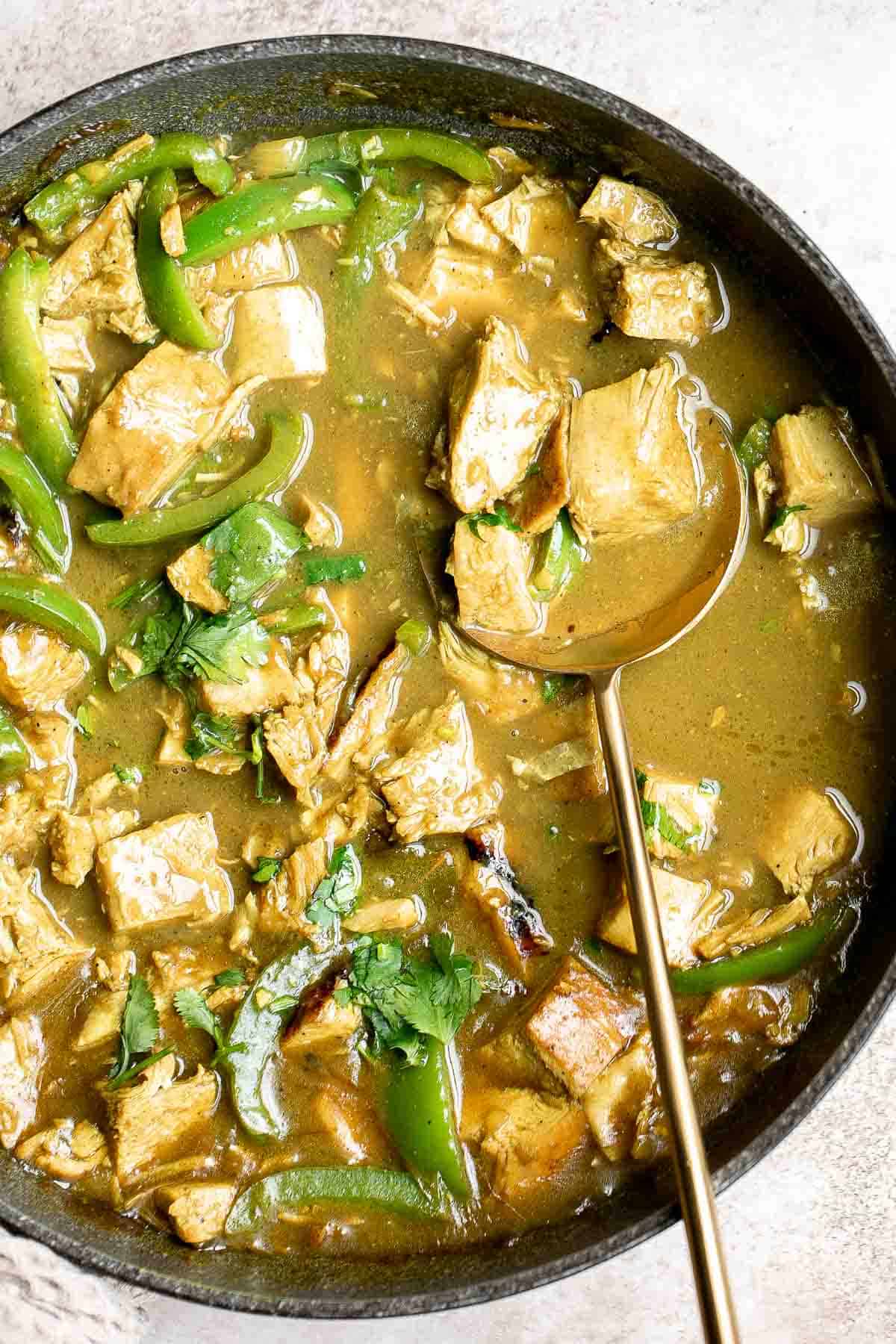 Pesto green beans is a simple side dish that is quick and easy to make in under 10 minutes, tossed in buttery toasted walnuts and pesto. So delicious.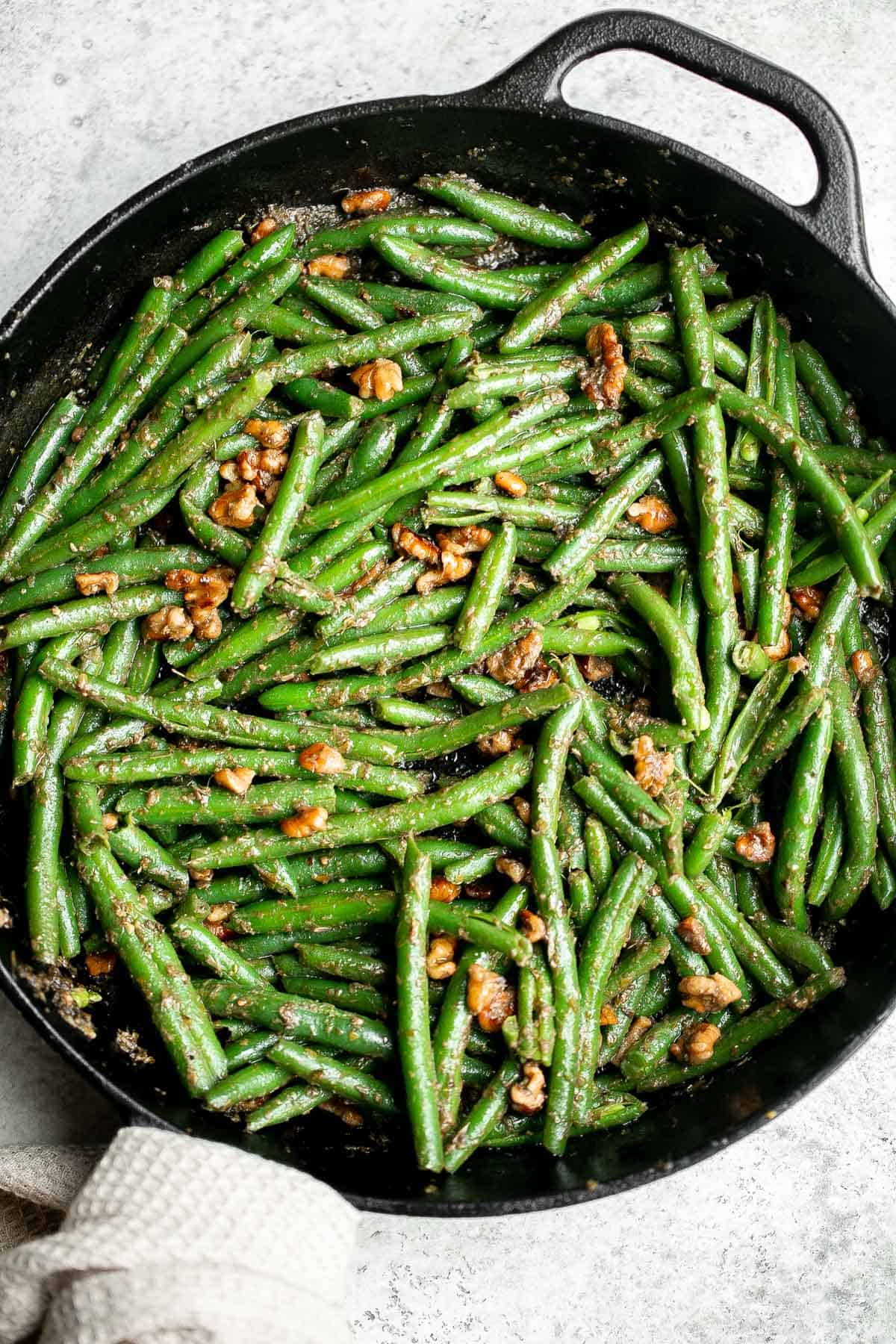 Potato Galette with Arugula and Crème Fraîche
Potato galette with arugula and crème fraîche is a rich, light, and delicious savoury tart to serve for breakfast, lunch, or dinner. A total crowd-pleaser.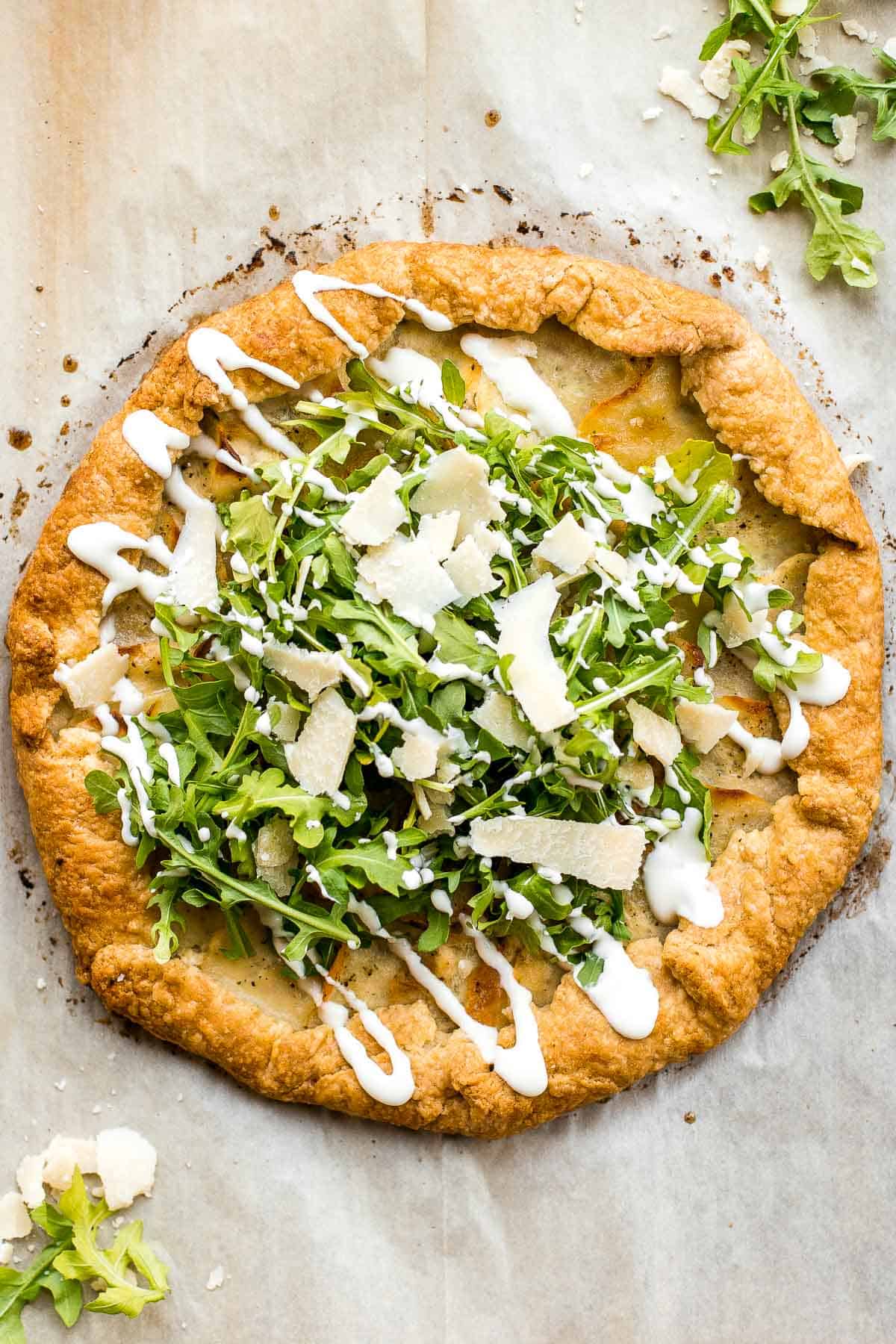 Chopped asparagus salad with lemon vinaigrette is the easiest and best spring salad ever - colourful, vibrant, flavourful, light, and crunchy.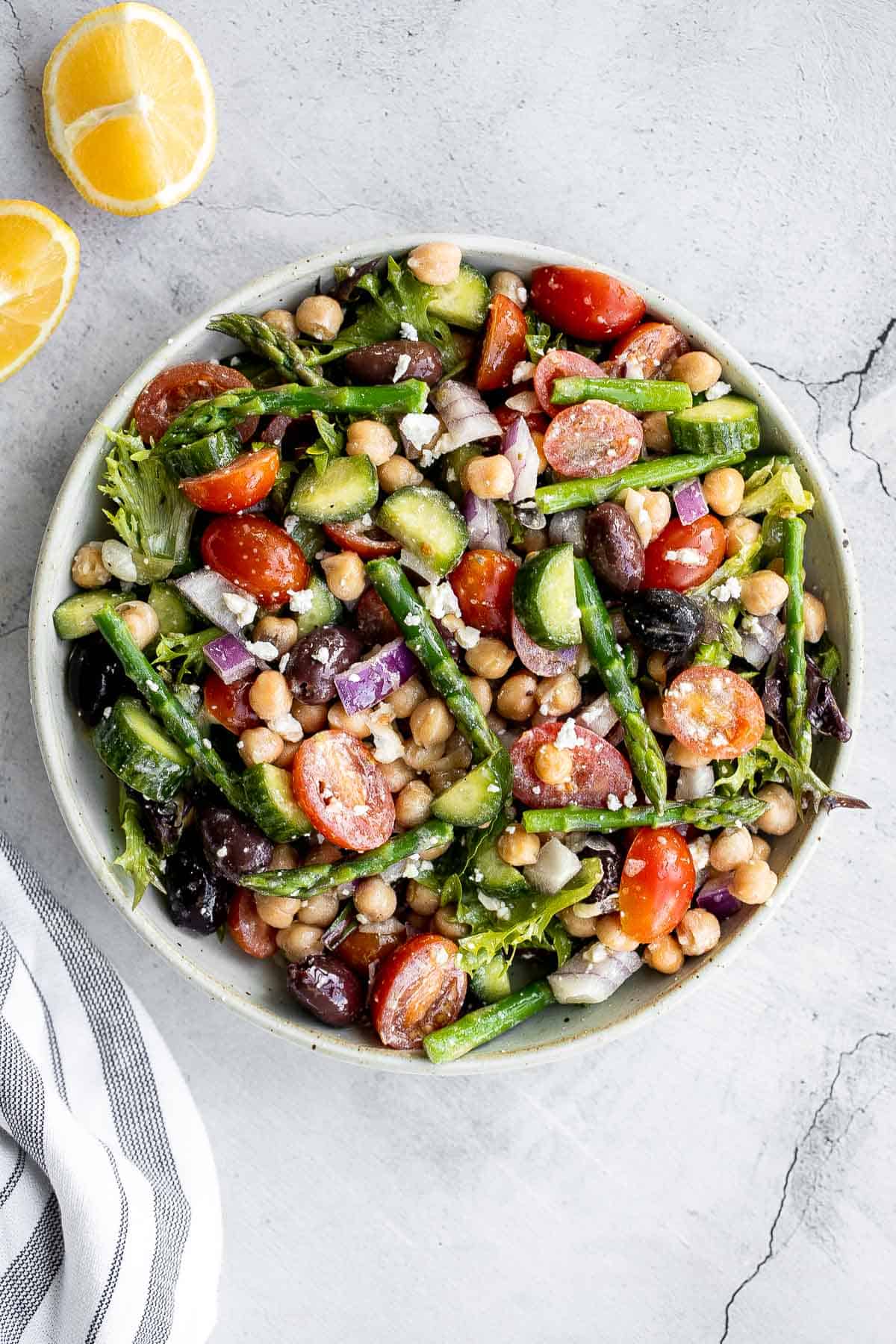 Creamless Cream of Asparagus Soup
Creamless cream of asparagus soup is healthy, delicious, smooth, creamy, quick and easy to make. A perfect spring soup for a last minute lunch or dinner.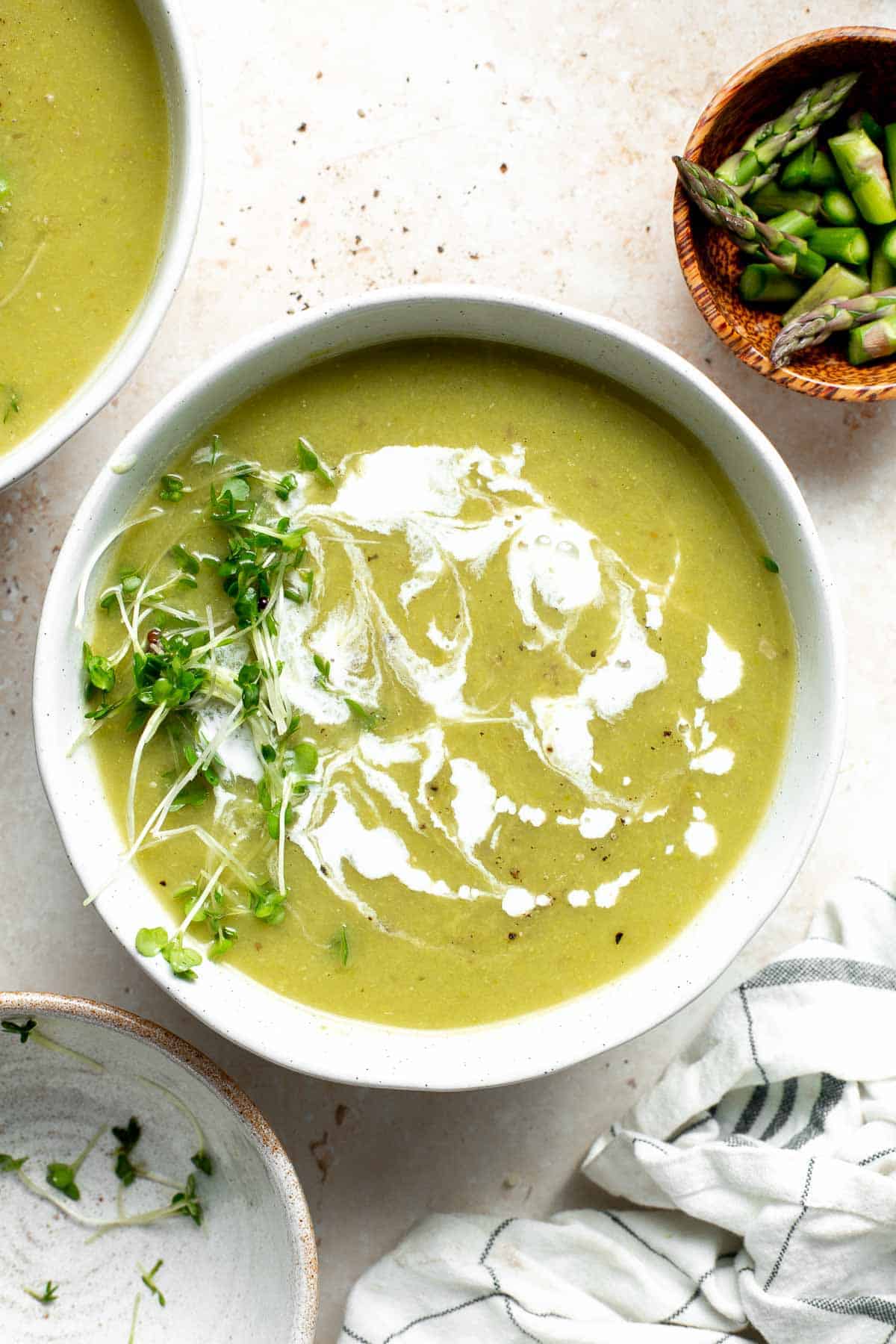 Air fryer zucchini chips make an excellent snack or side dish — they are savory, salty, and flavorful! A quick and easy recipe made with 5 ingredients.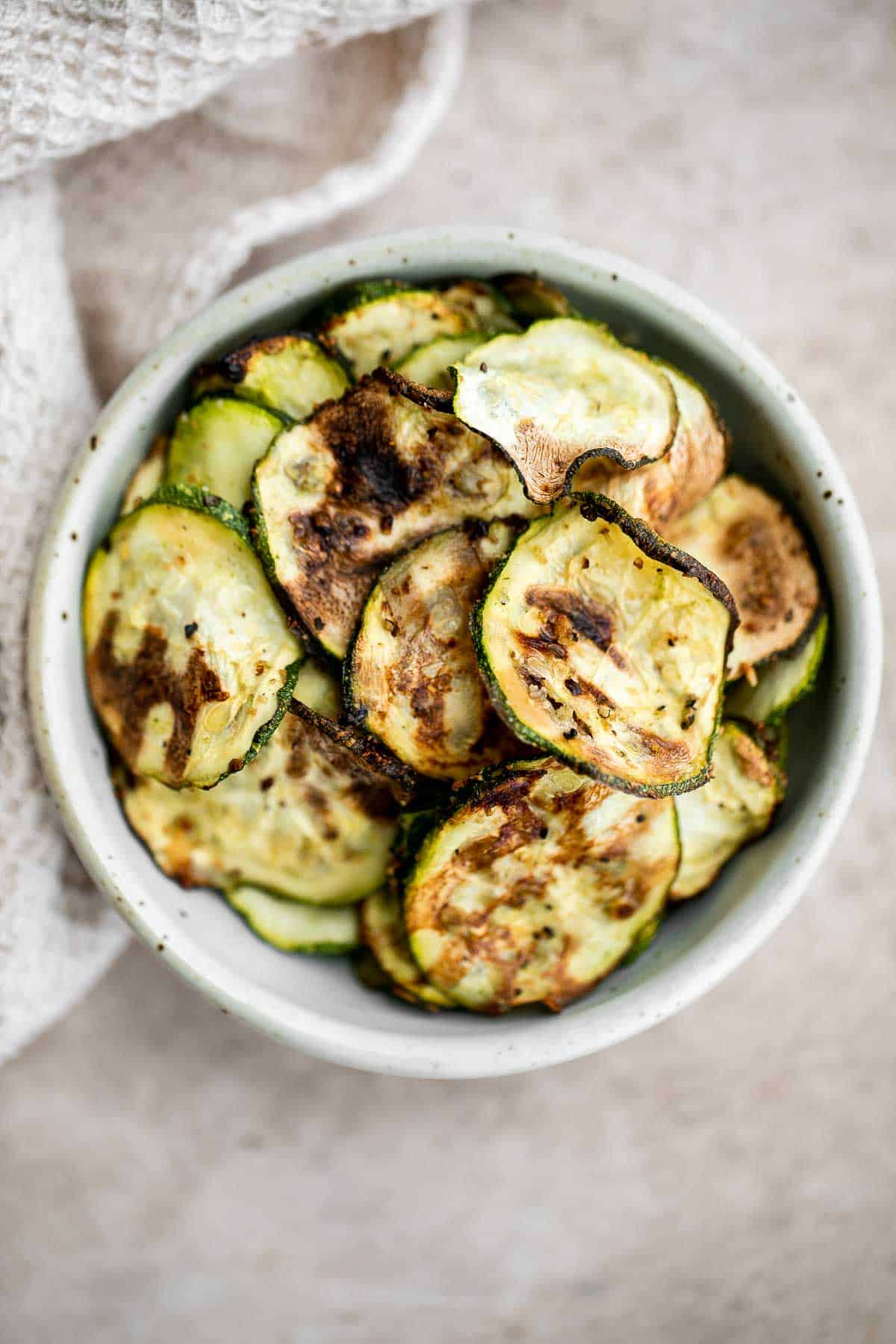 Ricotta Crostini with Peas and Mint
Get ready for spring with this impressive and delicious spring appetizer -- crostini with creamy ricotta, fresh English peas and fragrant mint.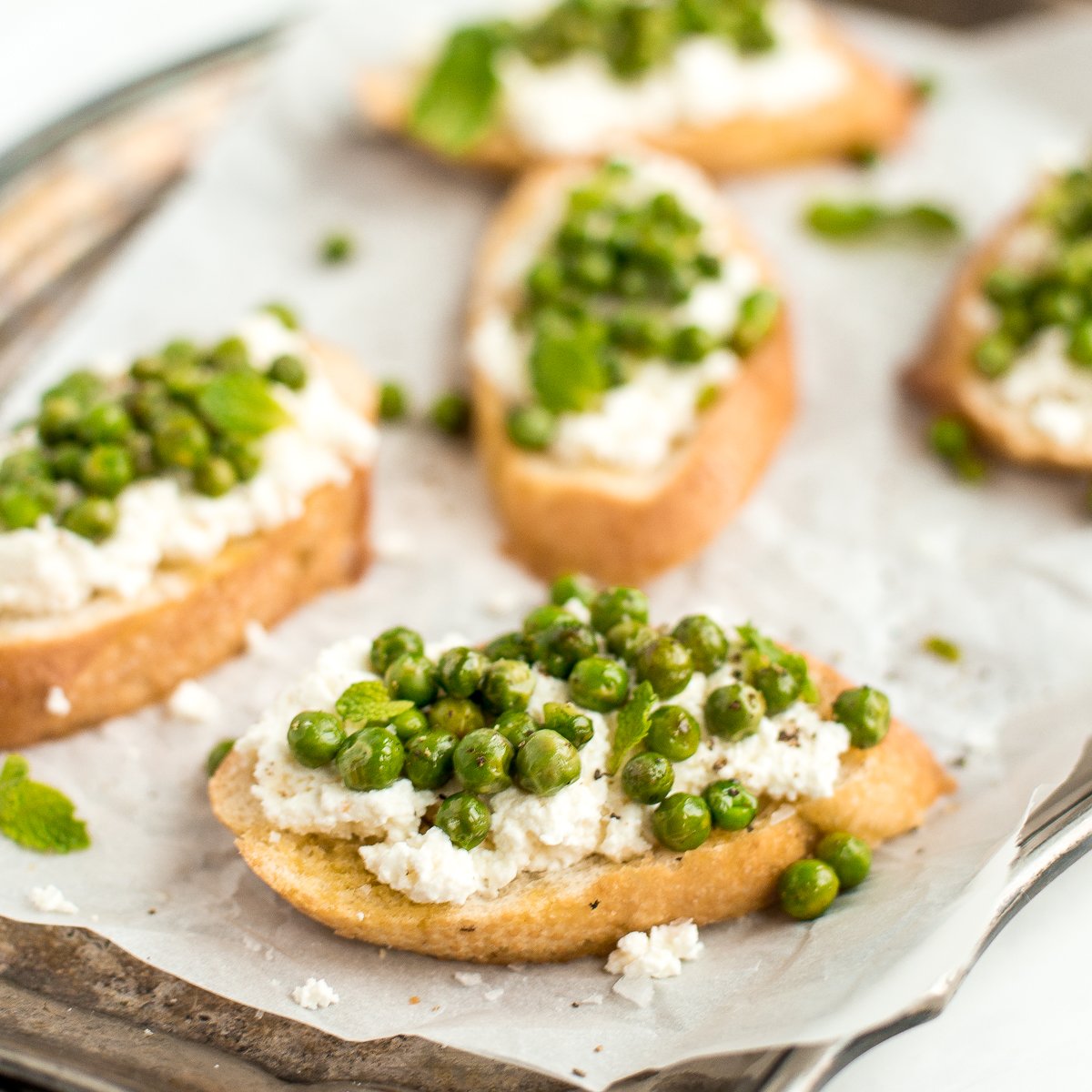 Spinach gratin is a rich and creamy side dish with a layer of crispy melty cheese on top. This fancy side is easy to make ahead and freezer-friendly.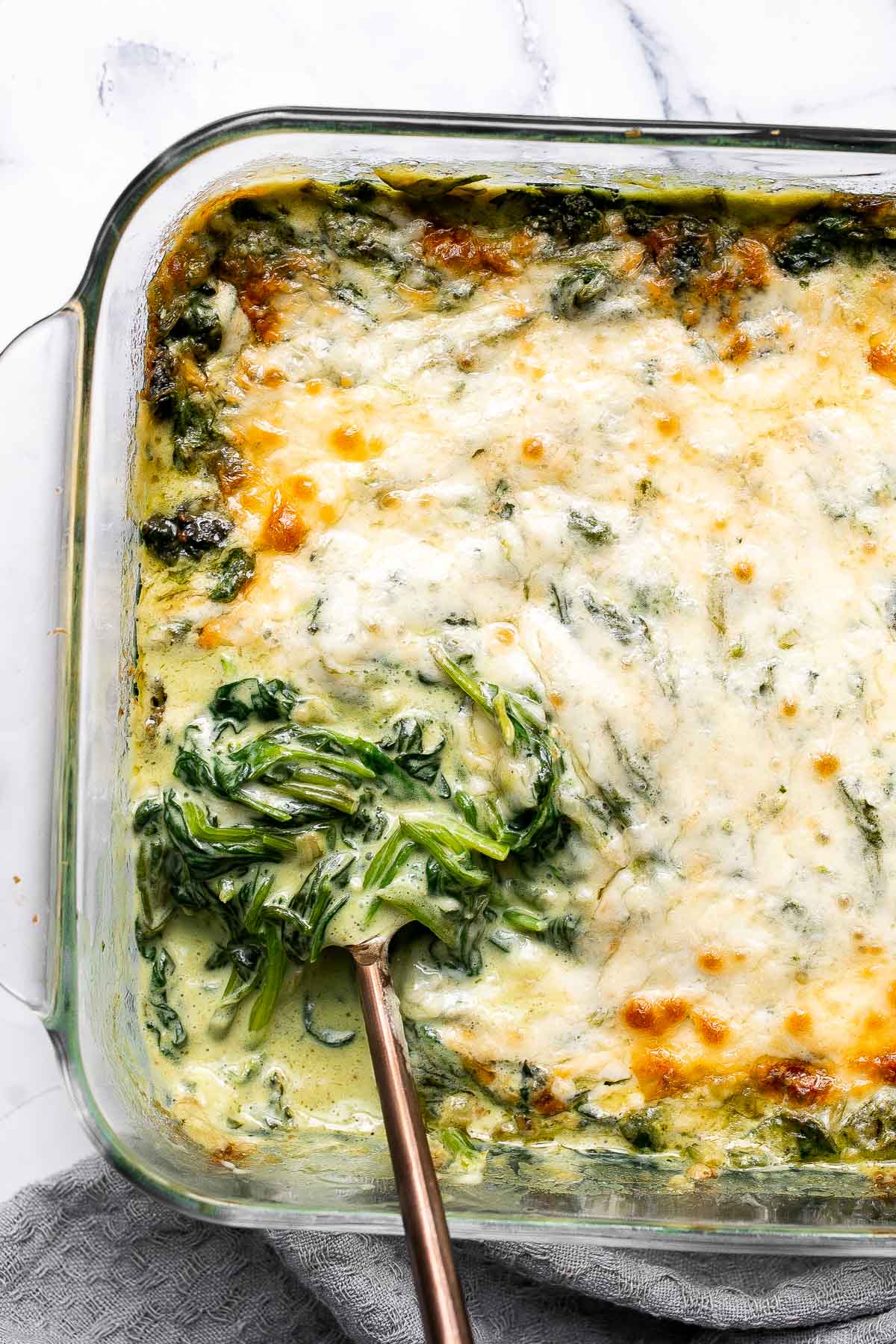 Lemon parmesan asparagus is a delicious way to serve a classic spring vegetable. This side dish is quick and easy to make in less than 20 minutes.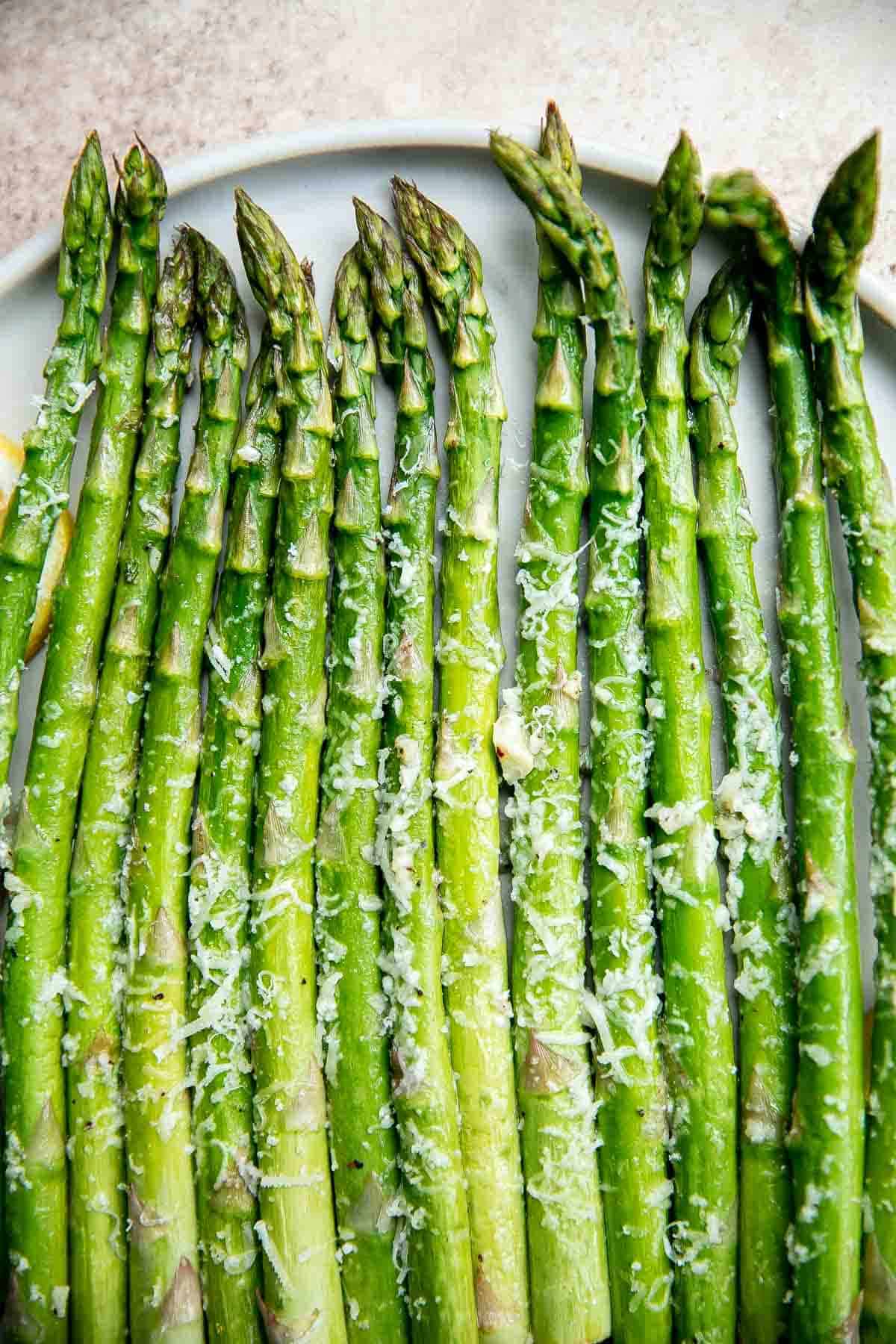 More Delicious Recipes
Did You Make Any of These Green Recipes?
Please leave a comment and rating below, and let me know what you thought of this round up of green recipes for St. Patrick's Day. Be sure to snap a picture and tag me on Instagram @aheadofthyme or share it on the Pinterest pin so that I can follow along.
HUNGRY FOR MORE? Don't forget to sign up for my email newsletter so that you don't miss any recipes. You can also follow along on Instagram and Pinterest for more recipe updates.
Print
60 Green Recipes for St. Patrick's Day
---
Author:

Total Time:

25 minutes

Yield:

4 servings

Diet:

Gluten Free
Description
Over 60 Green Recipes for St. Patrick's Day including green dinners and appys, breakfast smoothies and toast, green desserts, and more green foods. One of our favorite green recipes is this Creamy Pesto Chicken.
---
For the chicken:
4

 chicken breasts, boneless and skinless (about

2

pounds)

½ teaspoon

 salt

¼ teaspoon

 ground black pepper

2 tablespoons

 pesto sauce

2 tablespoons

 vegetable oil
For the sauce:
2 tablespoons

 butter

1

small red onion, sliced

2

cloves garlic, minced

½ cup

 heavy cream

2 tablespoons

 pesto sauce

1

medium red bell pepper, sliced
salt and pepper (to taste)
---
Instructions
Use a paper towel to pat the chicken breasts completely dry. Season well with salt, pepper, and pesto sauce. Set aside for 5 minutes.
Heat oil in a large skillet over medium-high heat until sizzling hot, about 2 minutes. Sear the chicken until golden brown and cooked through, about 5 minutes on each side. The internal temperature for the chicken should reach 165F as read on a meat thermometer. Allow the chicken to rest on a plate and set aside.
In the same skillet, add butter and heat until it melts and starts to bubble, about 1 minute. Add onion and garlic and sauté until fragrant, about 1 minute.
Whisk in cream and pesto sauce. Bring the sauce to a simmer and stir occasionally until thickened to a desired consistency, about 2-3 minutes.
Add bell pepper and cook under tender, about 1 minute. Season with salt and pepper to taste.
Return the chicken to the pan and toss well to coat. Let the chicken cook with the sauce for another minute and garnish with pine nuts and fresh basil. Serve immediately.
Prep Time:

10 minutes

Cook Time:

15 minutes

Category:

Chicken

Method:

Stovetop

Cuisine:

American
Keywords: 60 green recipes for st. patrick's day, green recipes, green foods, st.patrick's day