Wondering what fruits and vegetables are in season in the spring at your local grocery store or farmer's market? We are sharing our complete Spring Produce Guide including a list of seasonal fruits and vegetables, tips when shopping for spring produce, and how to use spring veggies and fruit including all our favorite seasonal spring recipes.
What is Seasonal Eating?
In the simplest words, seasonal eating refers to the idea of consuming only fruits and vegetables produced in the current season. Which means no stored or canned produce from the previous season or any veggies produces artificially in the wrong season.
This also means that depending on where you live in the world, your seasonal produce may be different across countries. So, if it's spring right now where you live, the local seasonal produce will be different from those available to others living in the opposite part of the globe.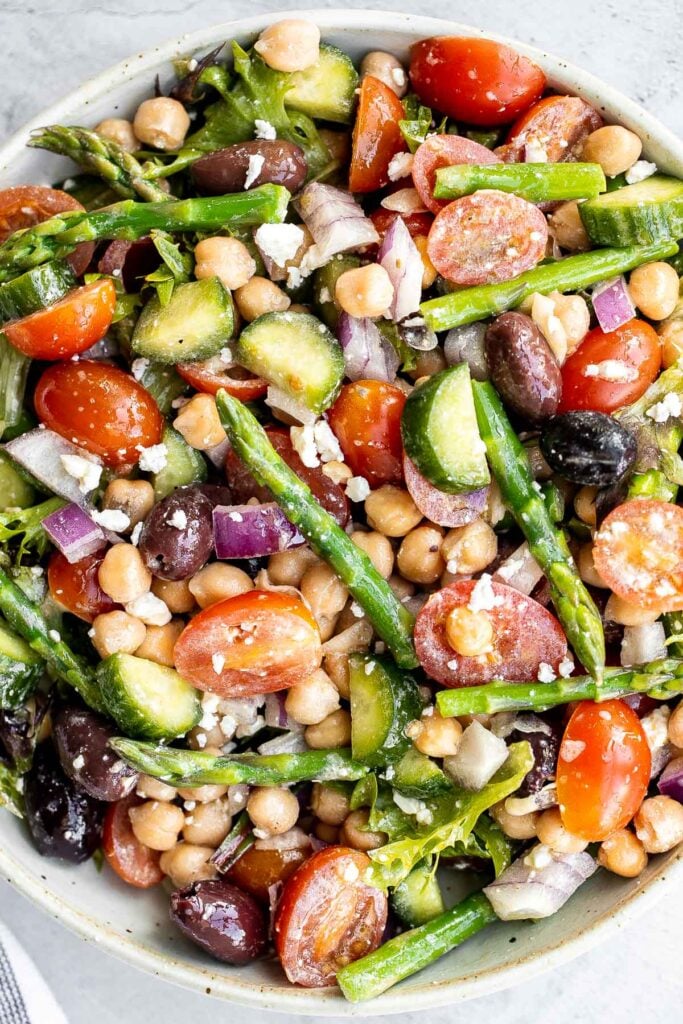 Why Eat Seasonally?
Eating with the seasons have a number of benefits. Just to mention a few:
It has health benefits. Seasonal produce that is consumed fresh in the season contains more nutrients. Unlike fruits and vegetables that are available year round which typically are given ripening agents to help them grow all year.
Promotes your microbiome. The nutrient dense seasonal fruits help to support the good bacteria in your digestive system which has health benefits throughout your body.
They taste better. Have you ever noticed that the canned food items you eat off-season don't offer much of the flavor? Peas that you devour in summer and Spinach that you store to consume in winters are not as mouthwatering as they are in their season of origin. That's because seasonal produce simply tastes better. Produce that is artificially produced year round favors higher shelf life over flavor.
It's only now with technological advancements that it is possible for any produce to be available all year round. You can typically find any fruit or vegetable at a large grocery chain any time of the year. Just decades ago, it was not a possibility. You would consume only what the farmers produced during the season and nothing else.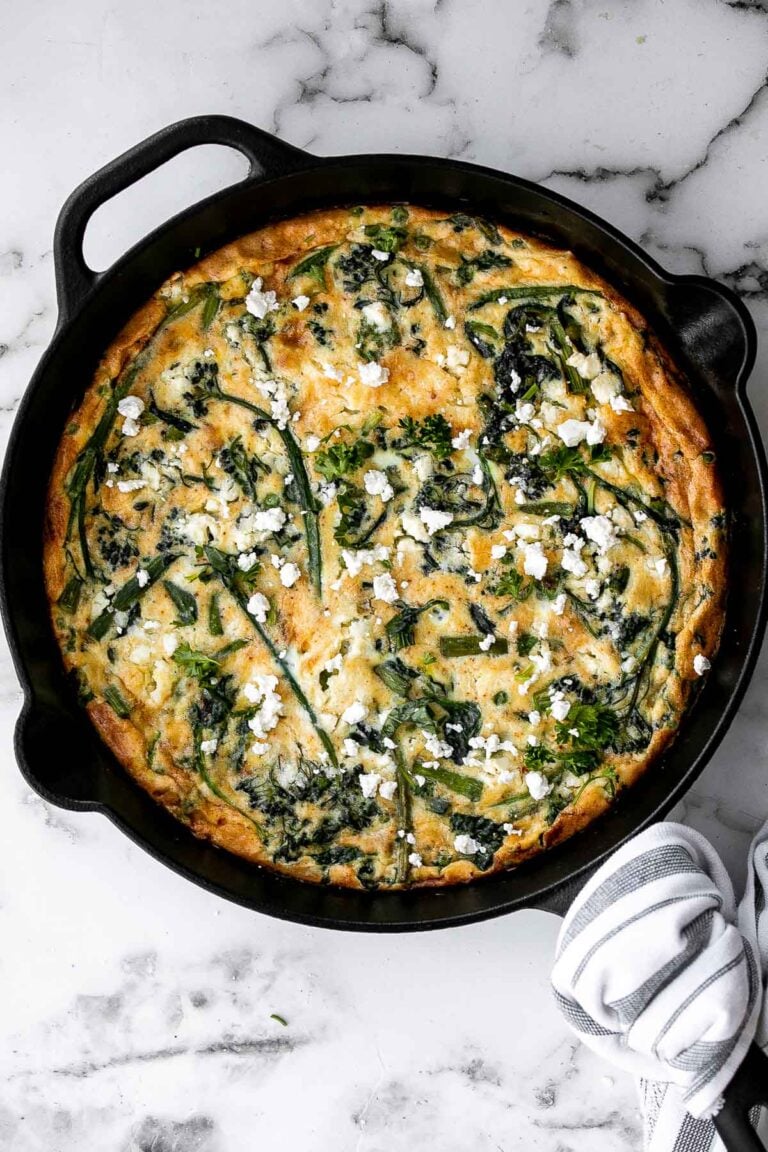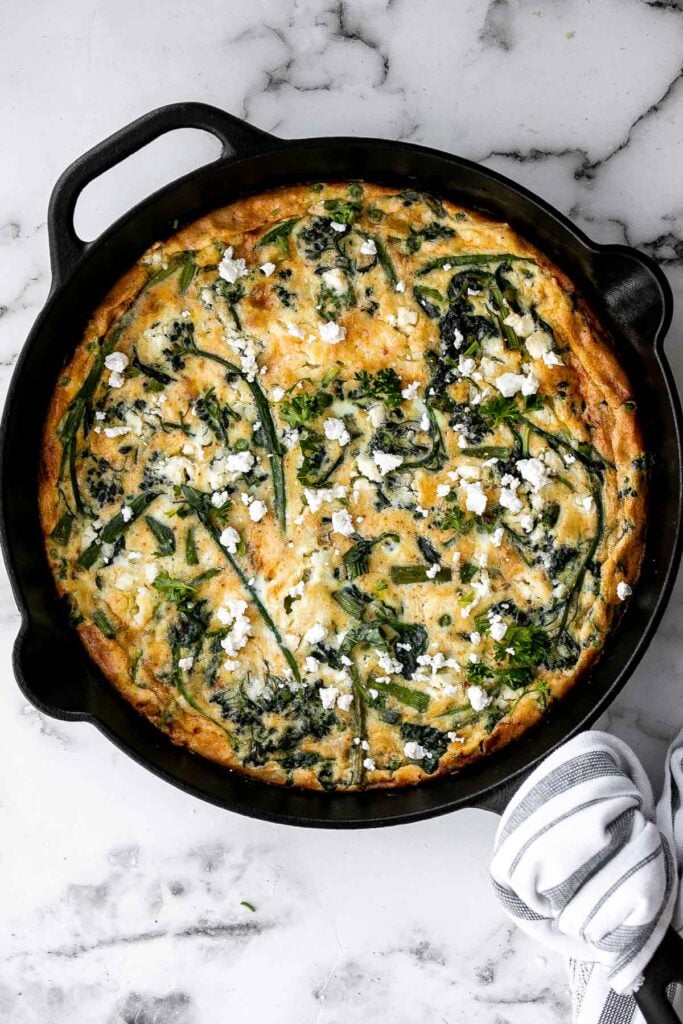 Spring Produce Guide
So let's get right to it. What is in season in the spring?
Asparagus
Asparagus is probably the most popular spring vegetable and it's my favorite. I get so excited when the spring season rolls around because I start stocking up my fridge with a fresh batch almost weekly. Although you are likely to find asparagus year round at big grocery stores, even during the peak winter season, it's the freshest in the spring.
There are so many different ways you can eat asparagus. Roast it, grill it, blanch cook it, boil it in soup, or shave it and sprinkle on salad. Some of our favorite asparagus recipes are:
Radishes
Love pink and reds? Stock on some radish as soon as the spring season arrives. Just like asparagus, you can consume it in numerous ways. You can eat it raw on a veggie platter with a dip like whipped feta or hummus, you can roast it, or even add them to cold press juices to help promote skin health.
Try radishes in a Veggie Tray or Roasted Spring Vegetables.
Rhubarb
Rhubarb is another vegetable that you typically only see pop up at the grocery stores in the spring. It's rich in flavor and typically used in baked goods including sweet breads, pies, and cakes, or cooked down into a jam and enjoyed for breakfast or slathered on a savory meat dish.
Carrots
Spring carrots are just the best. They are flavorful, delicious, and seriously so good. Every year, I like to take a trip down to the farmer's market or even try and grow some myself in our vegetable garden.
Plus, carrots are so versatile. You can seriously throw them into any recipe. Add them in a salad to add color and flavor, add them to soups and stews, roast them as a side dish, or even throw them into desserts (carrot cake anyone?). Whether boiled, roasted, or raw, carrots taste the best in the prime spring season. Even if you try to store them for later use in months to come, it won't taste or feel the same.
Some of our favorite carrot recipes are:
Beets
If you are a fan of the vibrant rich colors of spring produce, then you will be a fan of beets. Many people consider it a winter vegetable, but it is in the peak spring season when you can taste its flavor the best. In the spring they taste a little sweet and slightly less earthy than they do in the winter.
Whether you opt for red beets or golden beets, you can make a salad out of them, pickle them, boil them, roast them, or use them to make soup.
Some of our favorite beet recipes are:
More Spring Produce
Some other fruits and vegetables that grow in the spring season are: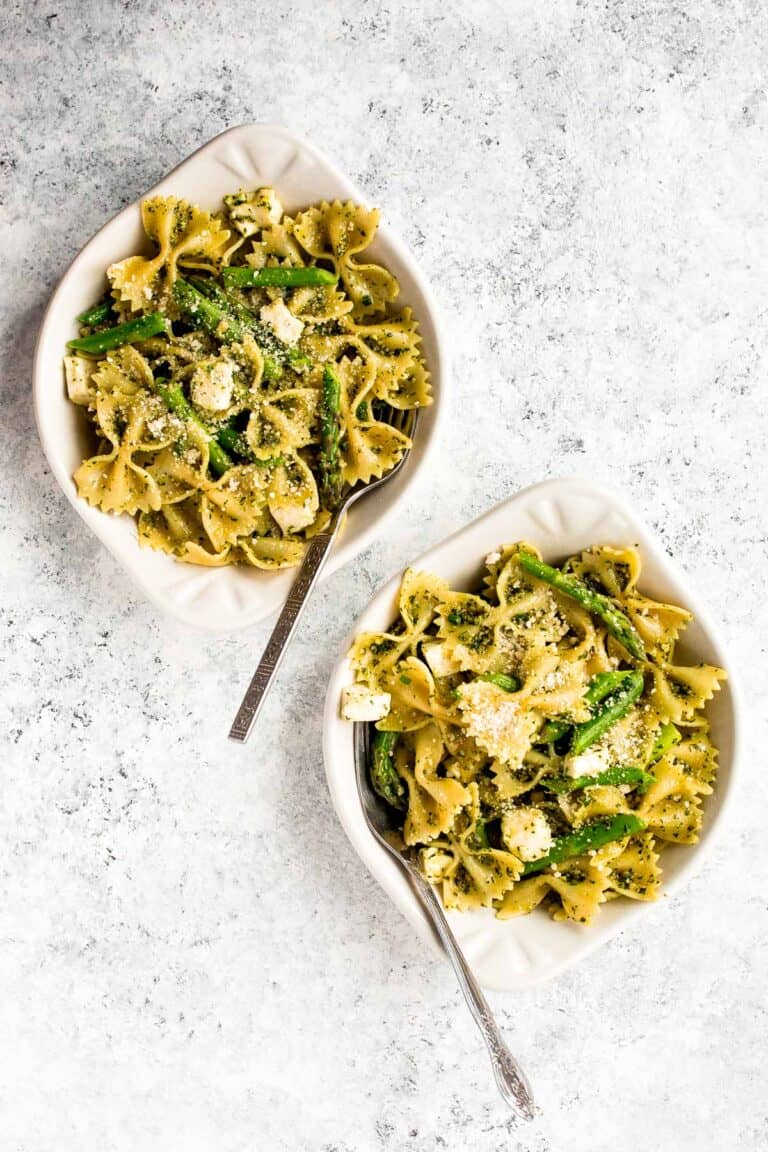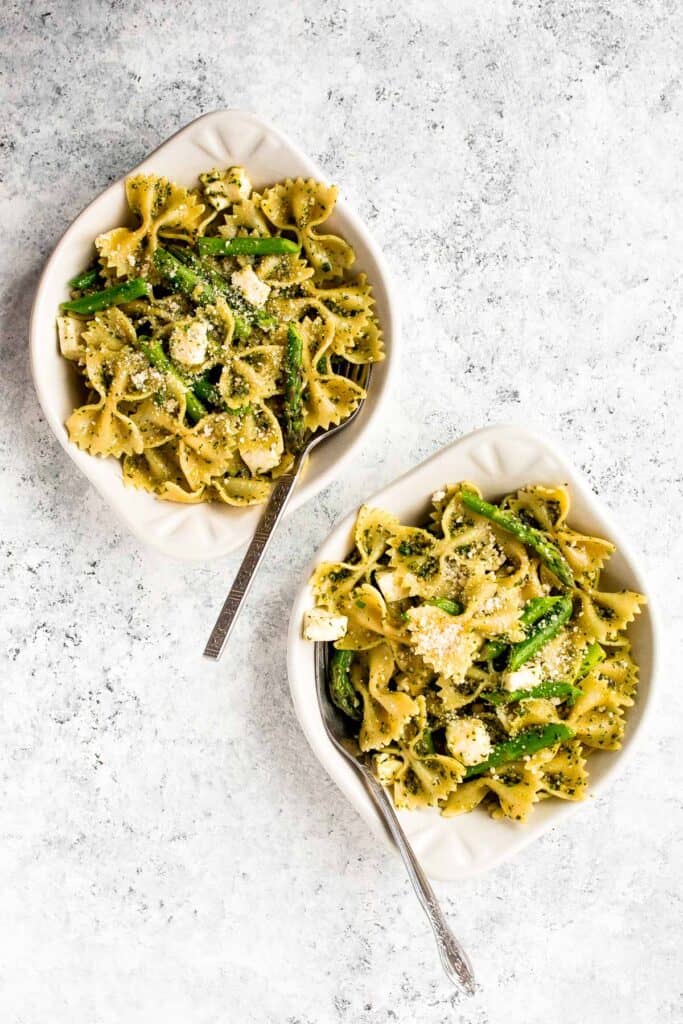 Tips for Shopping for Spring Produce
Smell the produce. One of the oldest tricks in the book is to literally smell the fruit or vegetable you are considering buying. Fruit should have a sweet smell to it which will indicate ripeness.
Check the skin. Examine the fruit or vegetable. You want produce that is firm to the touch but not too firm that it doesn't move when you press your finger gently in it. Check and avoid produce that has any marks and bruises, dents, wrinkles, or soft areas.
How to Use Spring Produce
Looking for more ideas on how to use spring produce in your kitchen. Here are a few ways that you can get the most out of these seasonal veggies.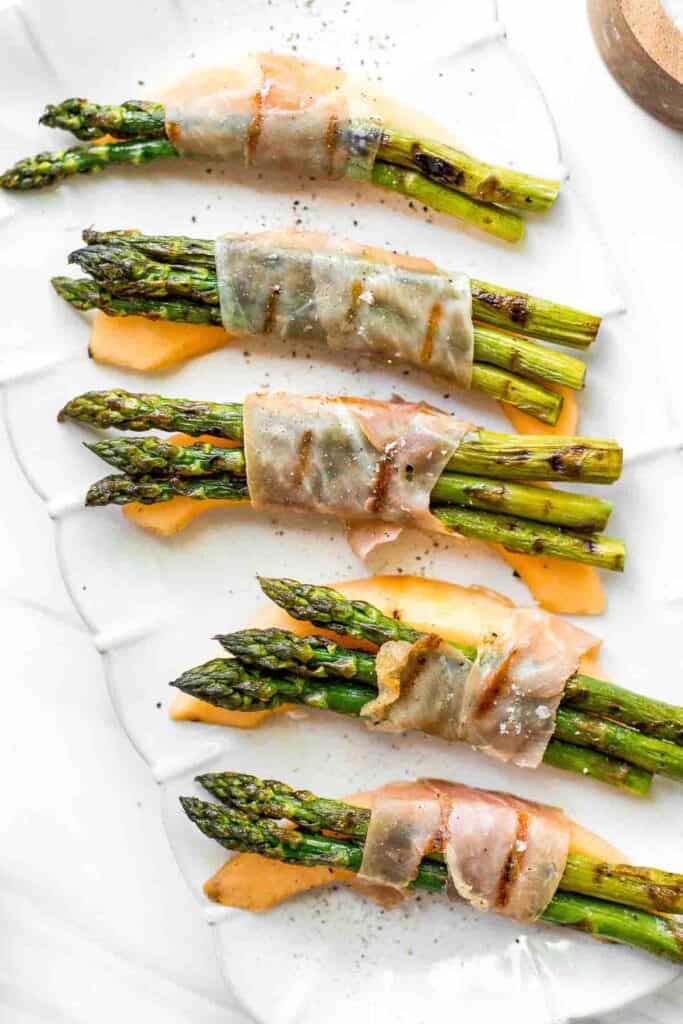 Our Favorite Spring Recipes