When it comes to the most indulgent desserts, it's all about chocolate. Chocolate dessert recipes are rich, fudgy, satisfying, and irresistible. From cakes to cookies to brownies, chocolate makes everything better. It's seriously the best ingredient to bake with. So if you are wondering "what to make with chocolate", then you are in the right place. We are sharing over 45 of our most popular and best chocolate desserts including chocolate cakes and cupcakes, chocolate cookies, brownies, chocolate mousse, chocolate chip cookies, white chocolate desserts, and more!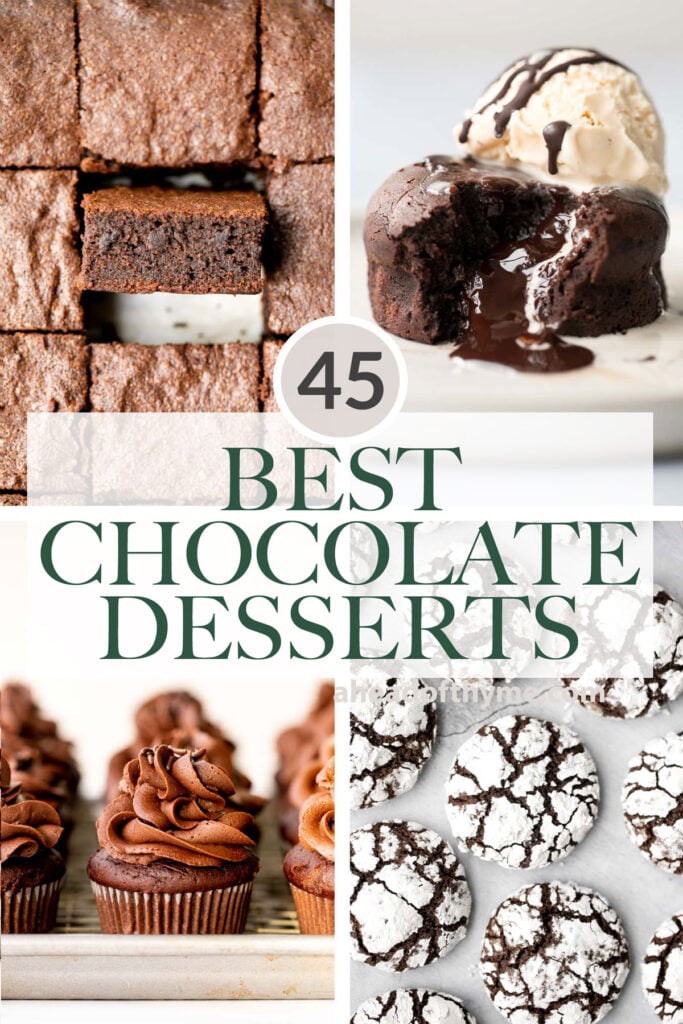 Best Chocolate Desserts
Molten chocolate lava cakes are rich and fudgy with a classic gooey chocolate center that flows out like lava. So simple and easy to make.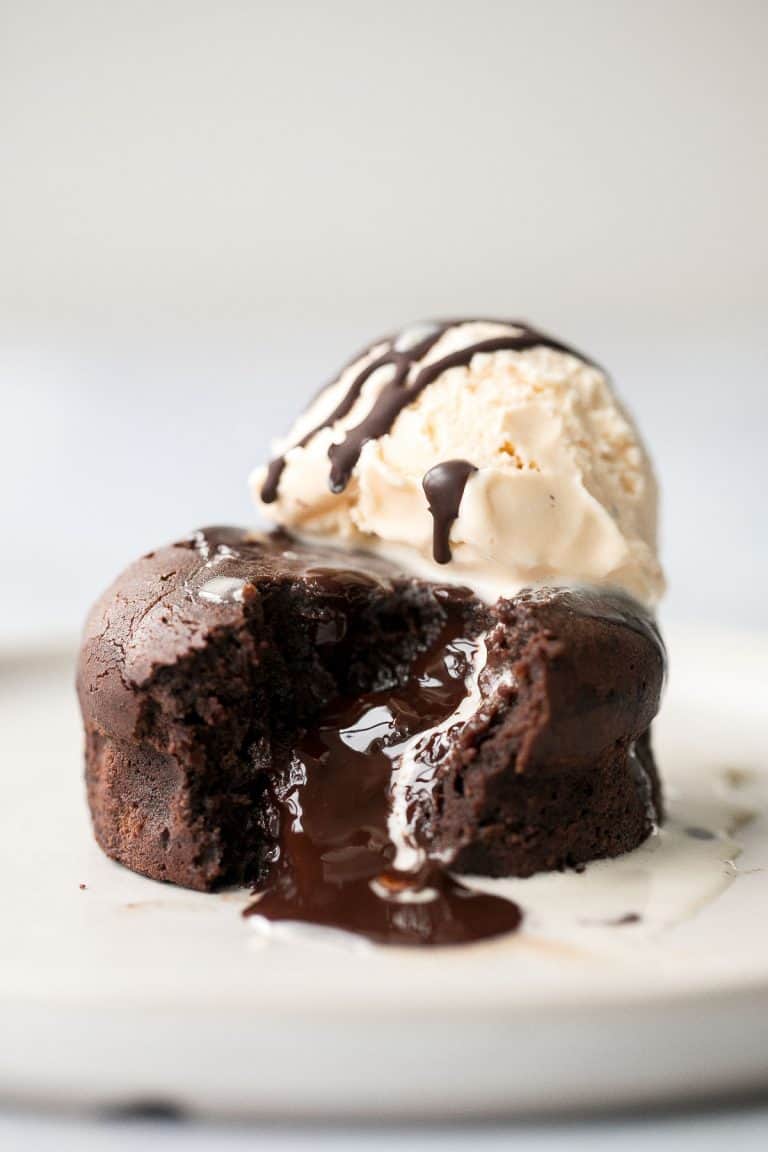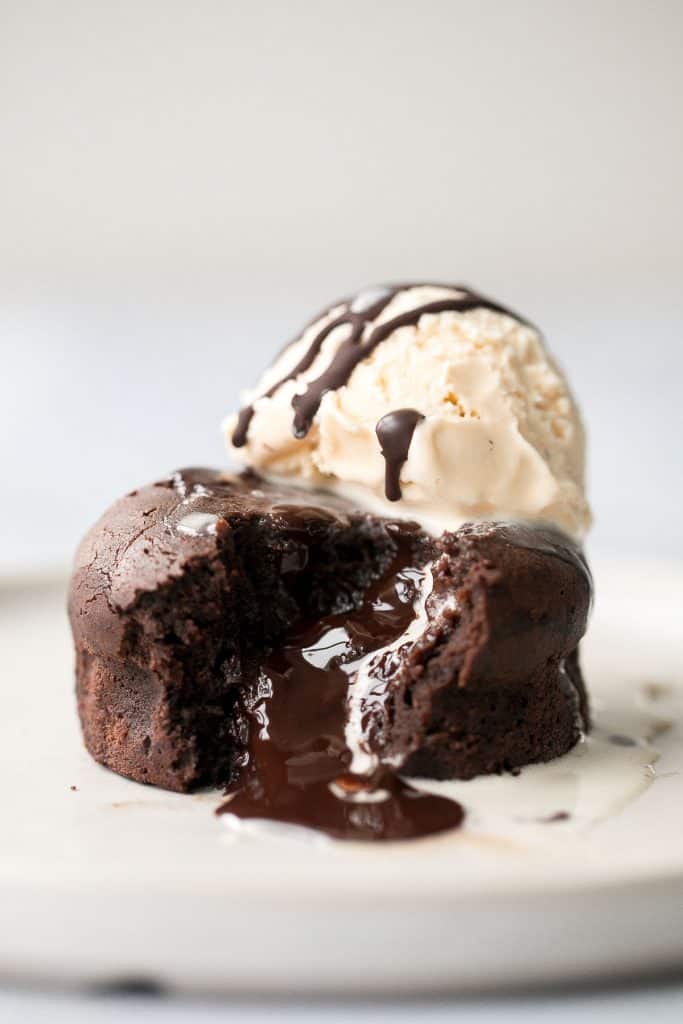 Chocolate Covered Strawberries
Chocolate covered strawberries are fancy, decadent, bite-sized treats that are loved by all. They are so simple and easy to make at home.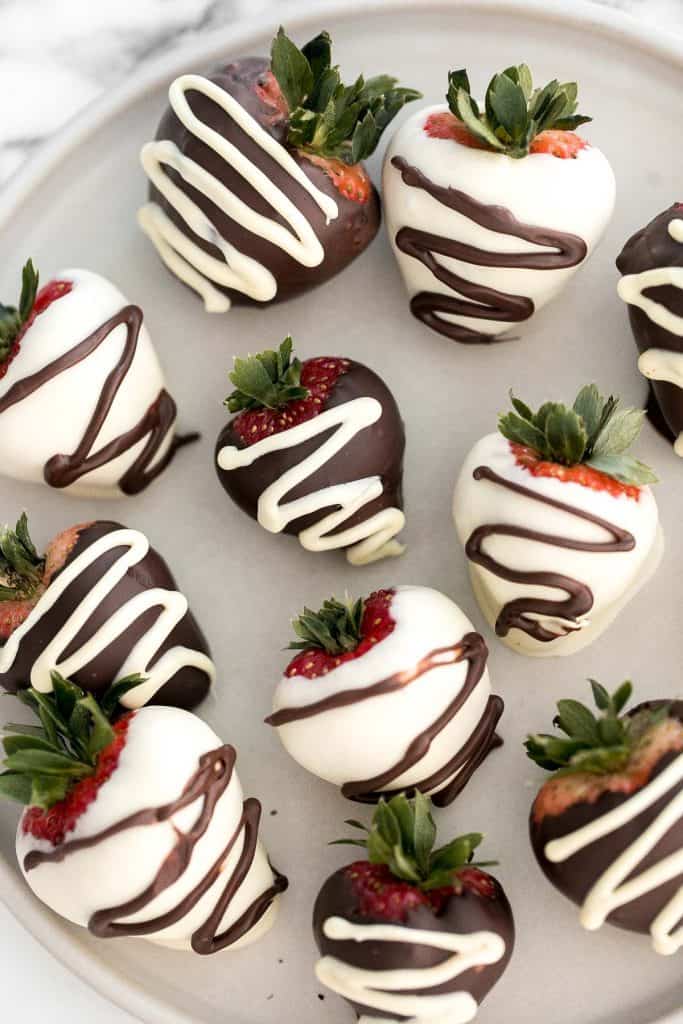 Moist chocolate cupcakes topped with chocolate buttercream frosting and sprinkles, are a chocolate triple threat. They're rich, decadent, sweet, and easy to make.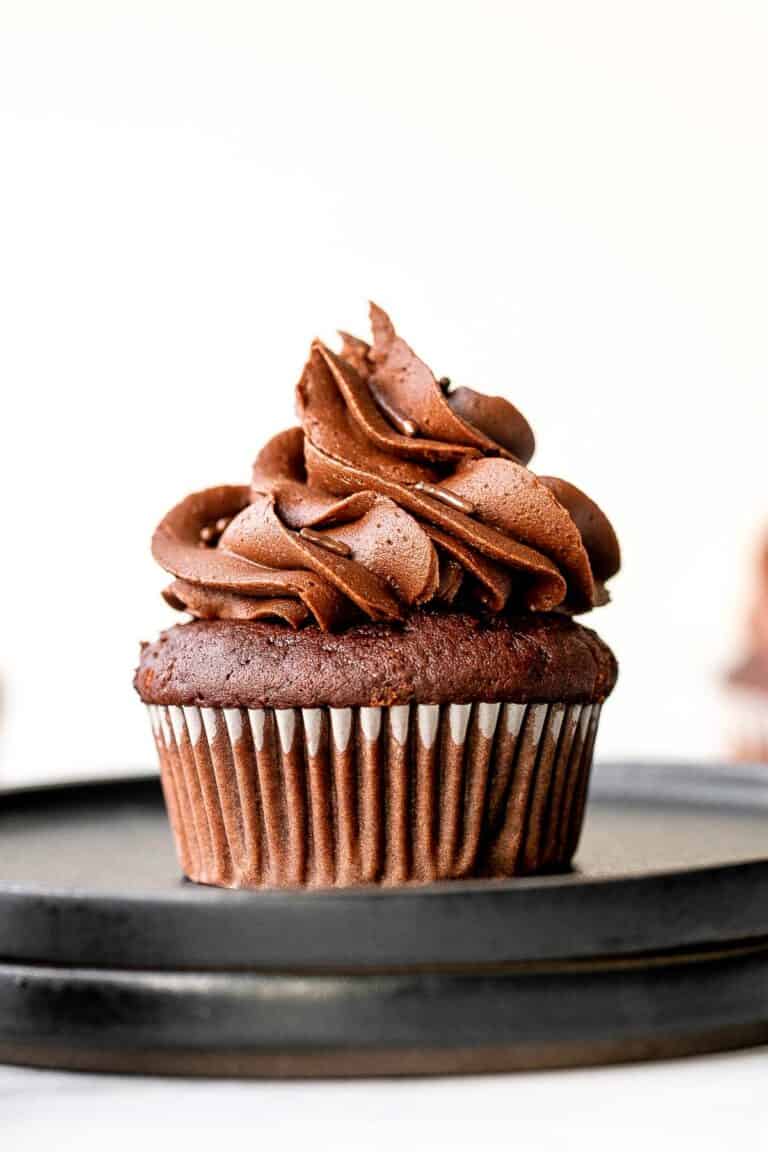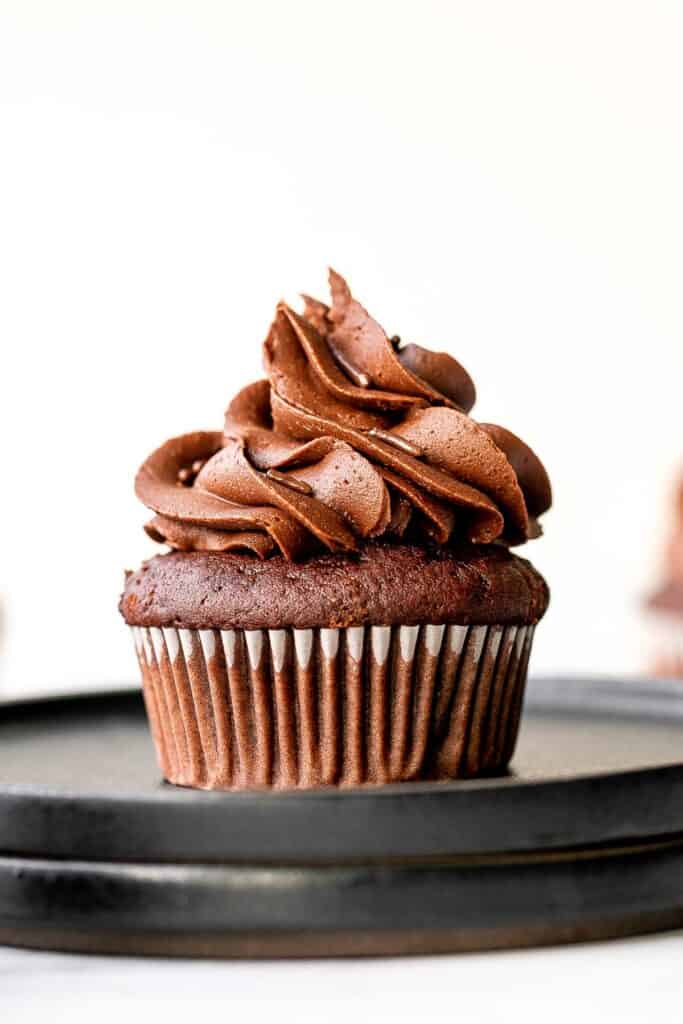 Dark Chocolate Raspberry Truffles
Dark chocolate raspberry truffles are so much easier to make than you think. It's as simple as combining quality chocolate, cream, raspberry jam, and cocoa.
Fudgy brownies are rich, sweet, moist, and decadent. Plus, they're easy to make in one bowl (meaning less cleanup!) and ready in about 30 minutes.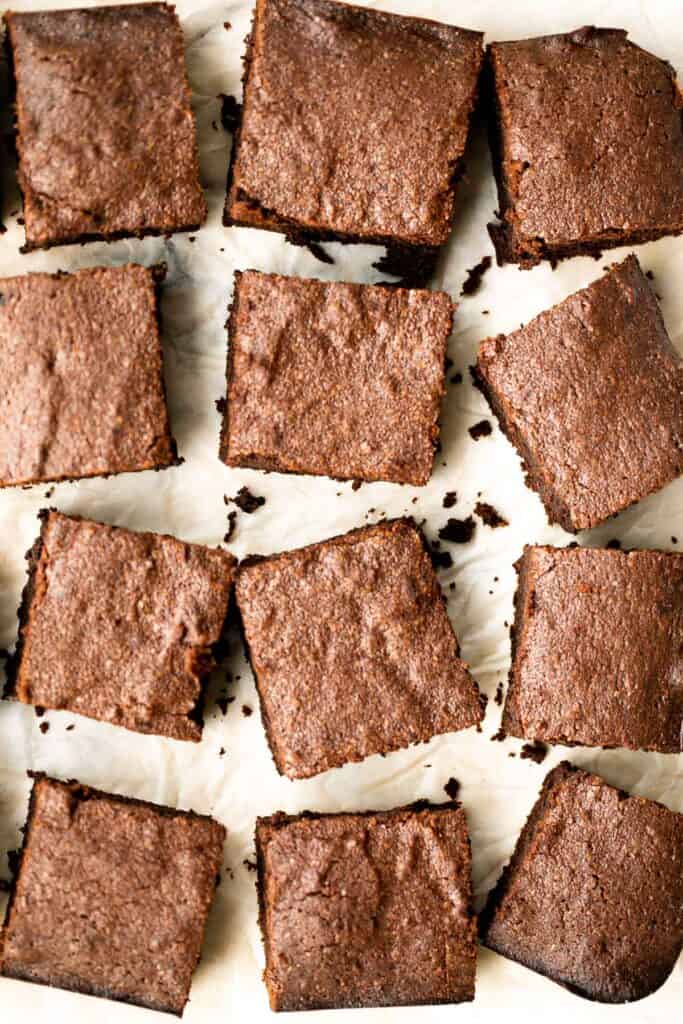 Once you try Homemade Chocolate Pudding, you'll never want to touch another box of instant pudding mix. This no bake recipe takes 5 minutes to prep!
Double Chocolate Chip Cookies are soft and chewy, easy to make, and so satisfying. Enjoy these cookies in under 20 minutes with no chilling required!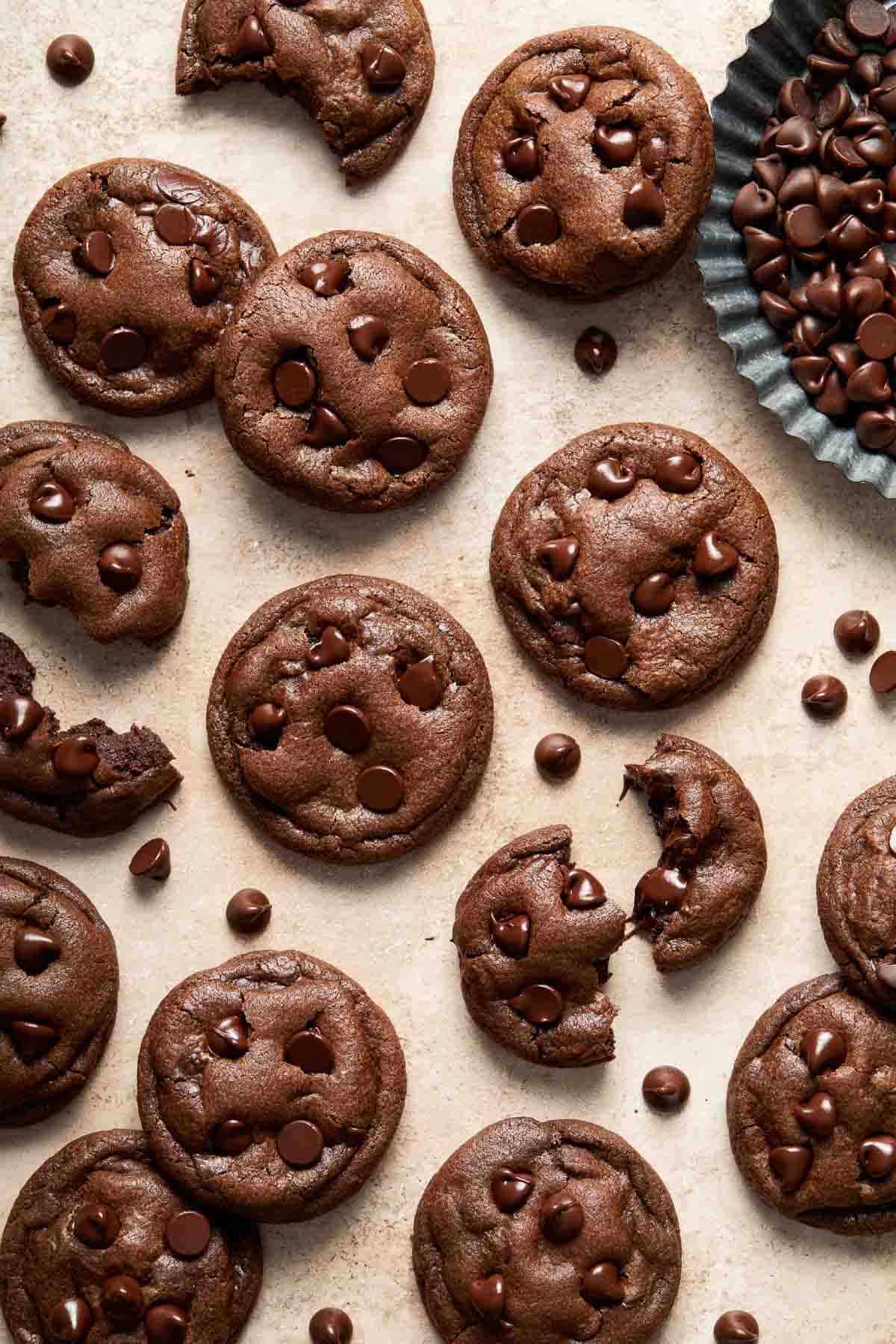 Chocolate Whoopie Pies are a classic American dessert made with two cake-like chocolate cookies sandwiched together with a creamy marshmallow filling.
Chocolate and Vanilla Marble Cake
Chocolate and vanilla marble cake is delicious, moist, fluffy with the perfect golden brown crust. With two classic cake flavors, this loaf cake has it all.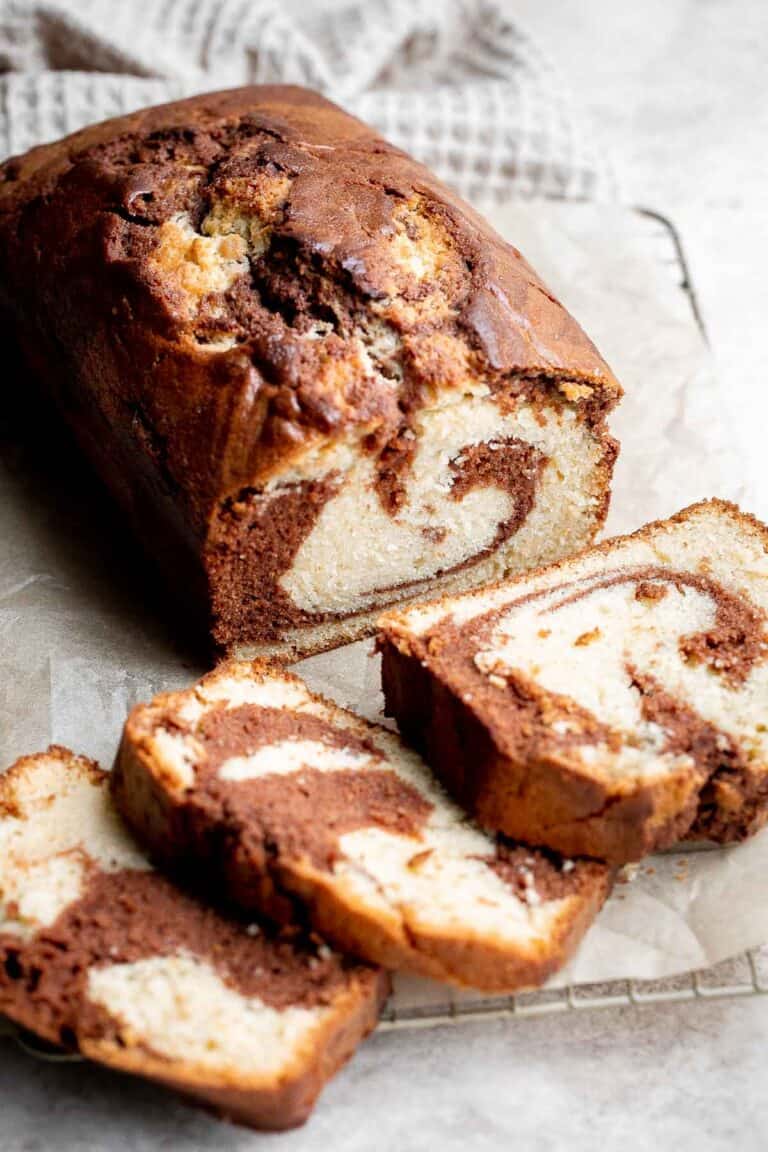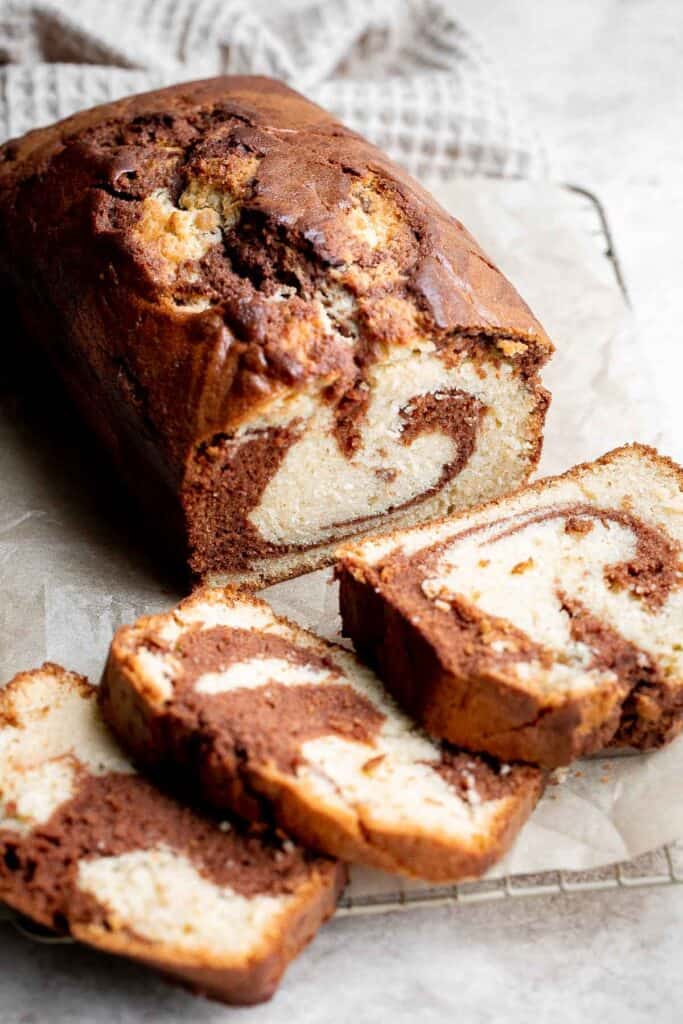 Chocolate-covered peanut butter eggs with a hard chocolate shell on the outside and a soft peanut butter interior inside are rich, sweet, and delicious.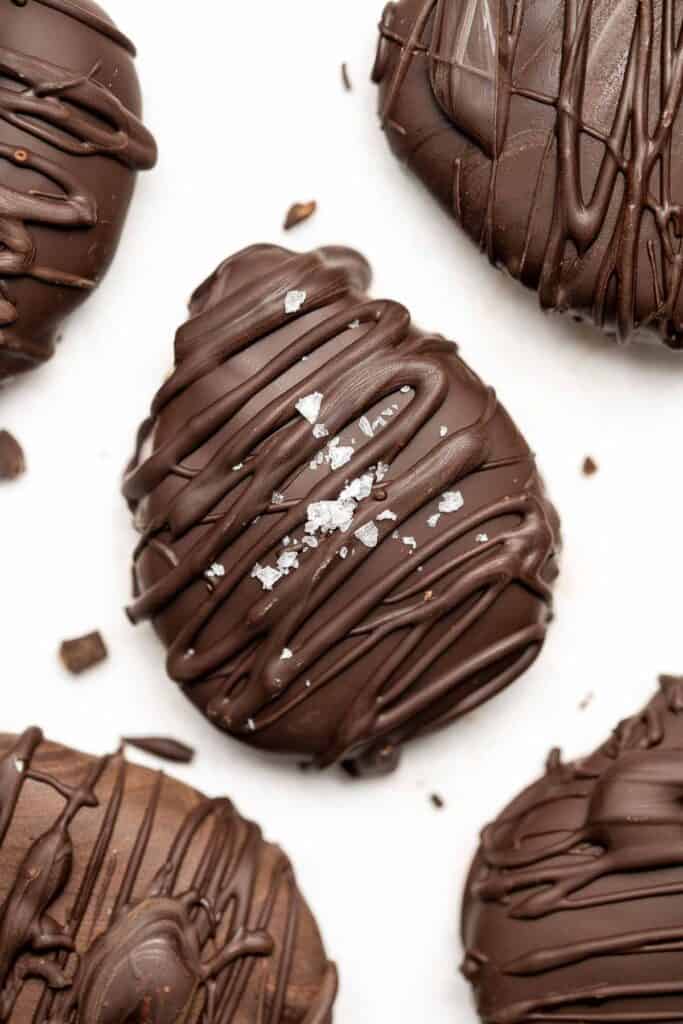 Easy to make and decorate, bite-sized chocolate cake pops are packed with chocolate and sprinkles are the perfect treat.
Chocolate zucchini cake is moist, fluffy, and delicious. Loaded with fresh zucchini for a burst of nutrition, and topped with a homemade cream cheese icing.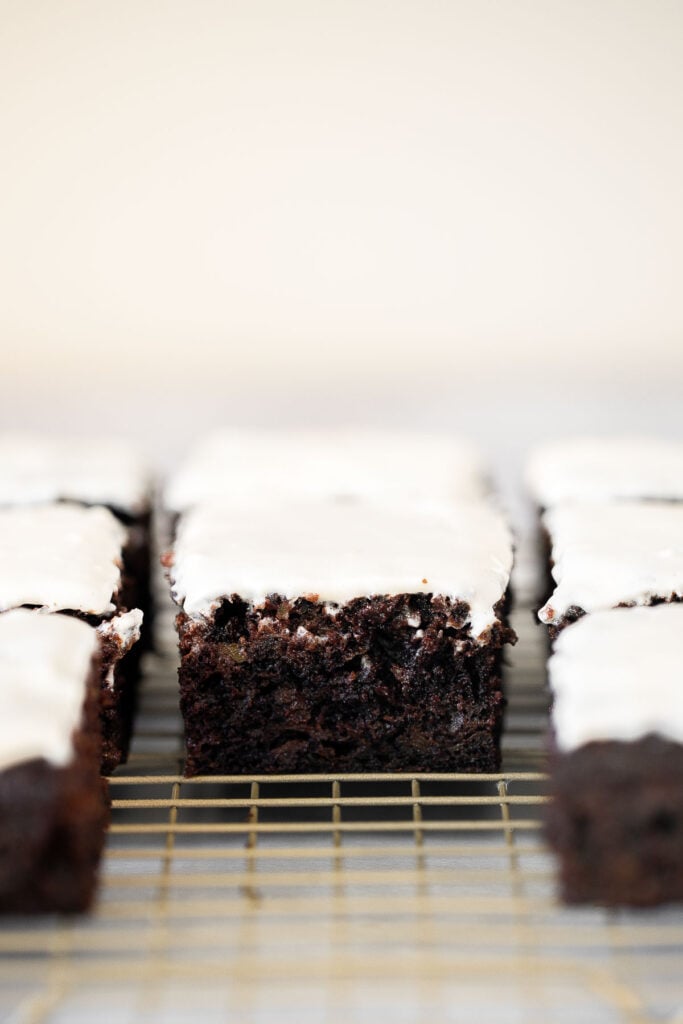 Soft tender chewy chocolate crinkle cookies are a classic Christmas cookie that tastes like a rich fudgy brownie with a crackly crust and coated in powdered sugar.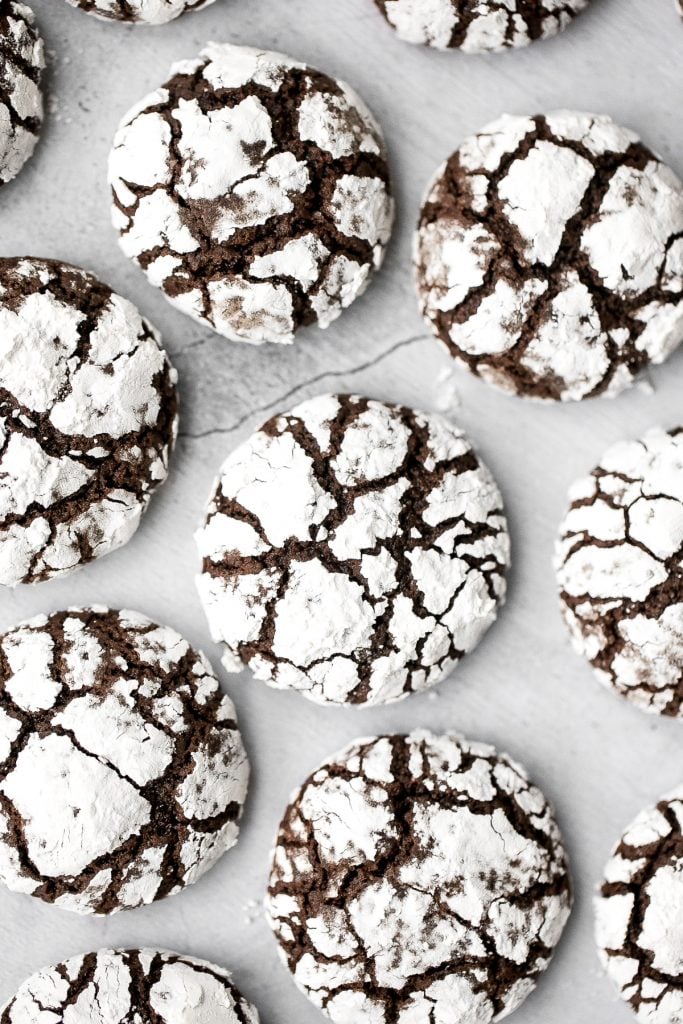 Nutella mousse cups are rich, creamy, airy, and delicious. No bake and whipped together in just minutes with a few ingredients before it's ready to chill.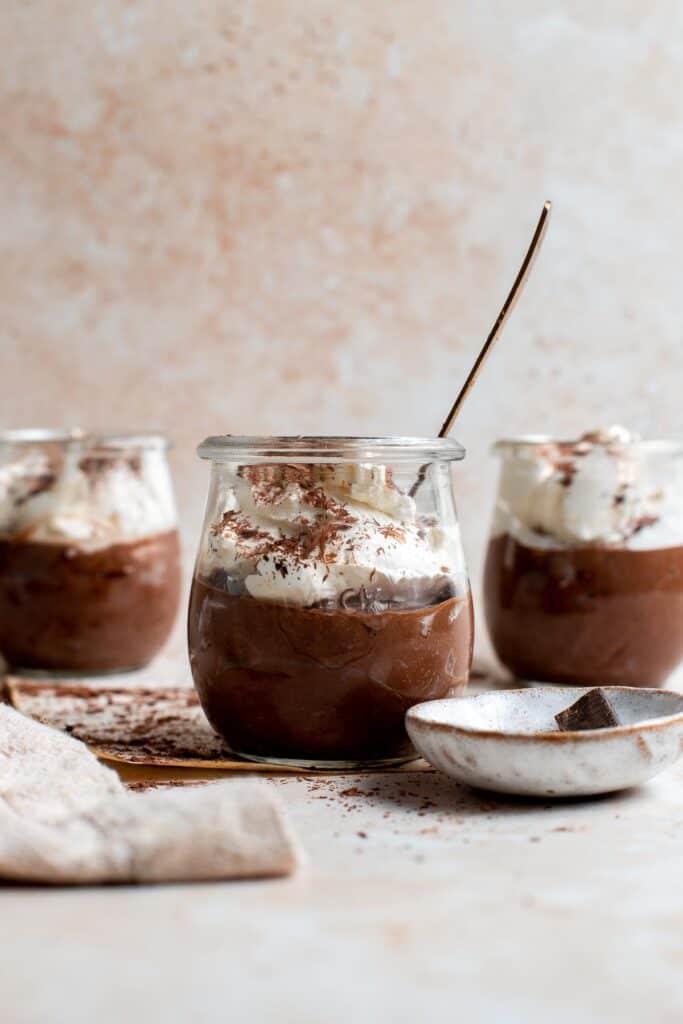 Easter Bark is the perfect chocolate treat — sweet, rich, and pretty, loaded with chocolate mini eggs and sprinkles. It's a quick and easy no bake recipe.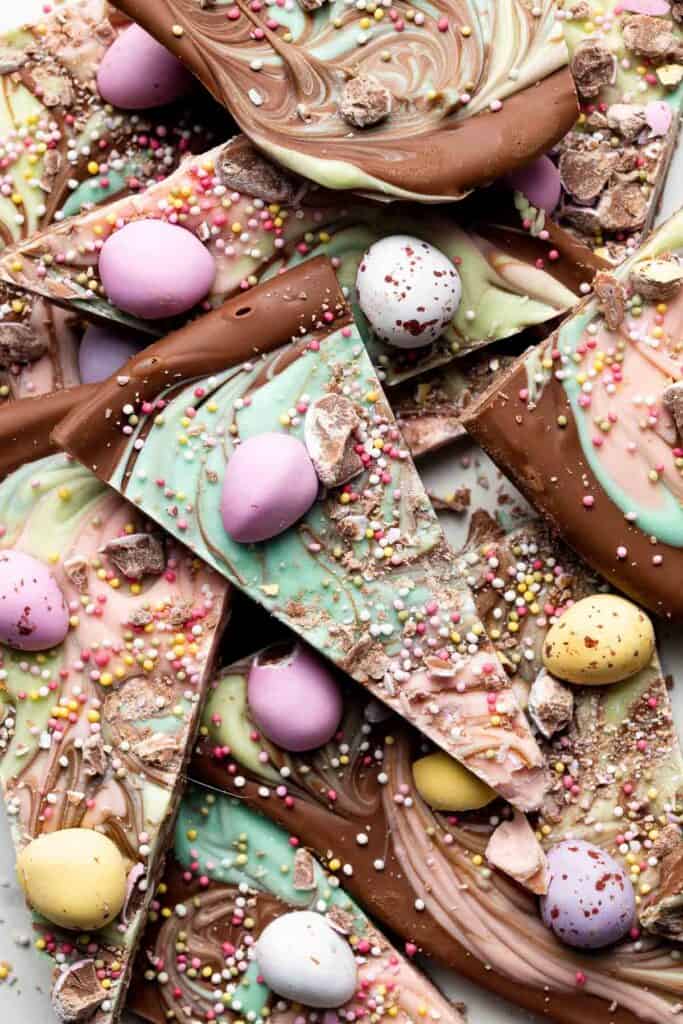 This fudgy double chocolate loaf cake is delicious, moist, and rich. It's easy to make with a quick one-bowl batter that's ready for the oven in 10 minutes.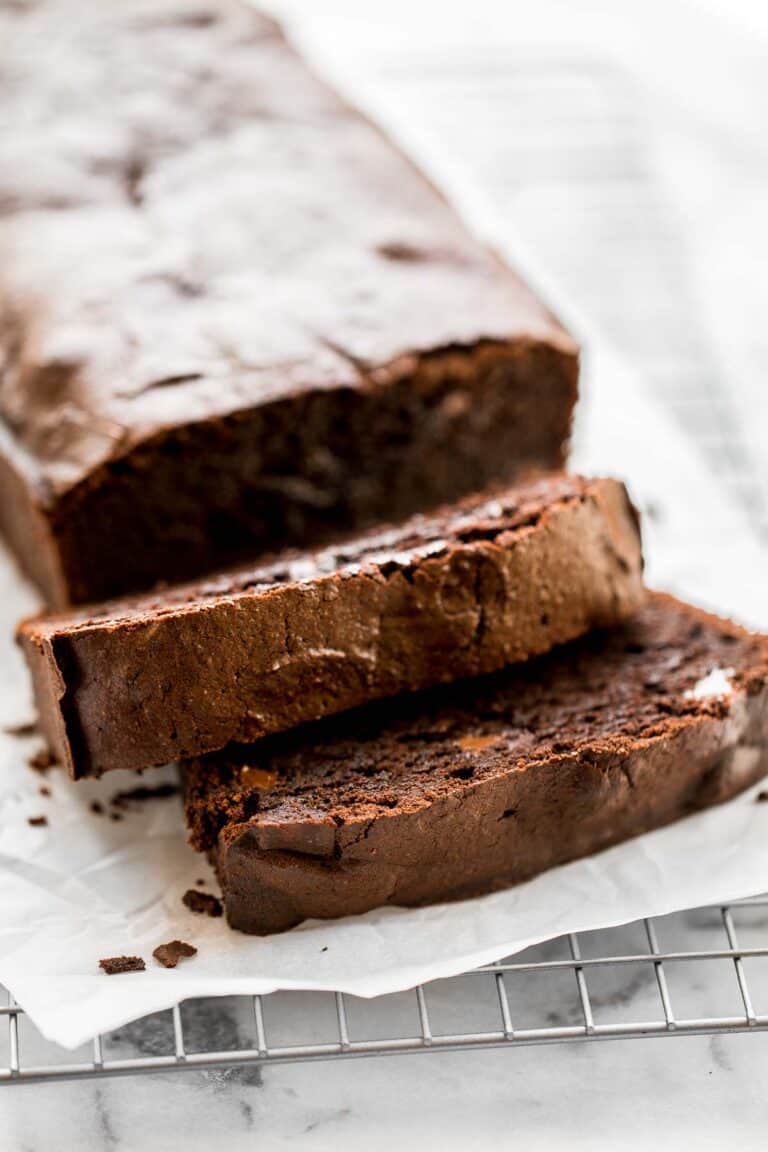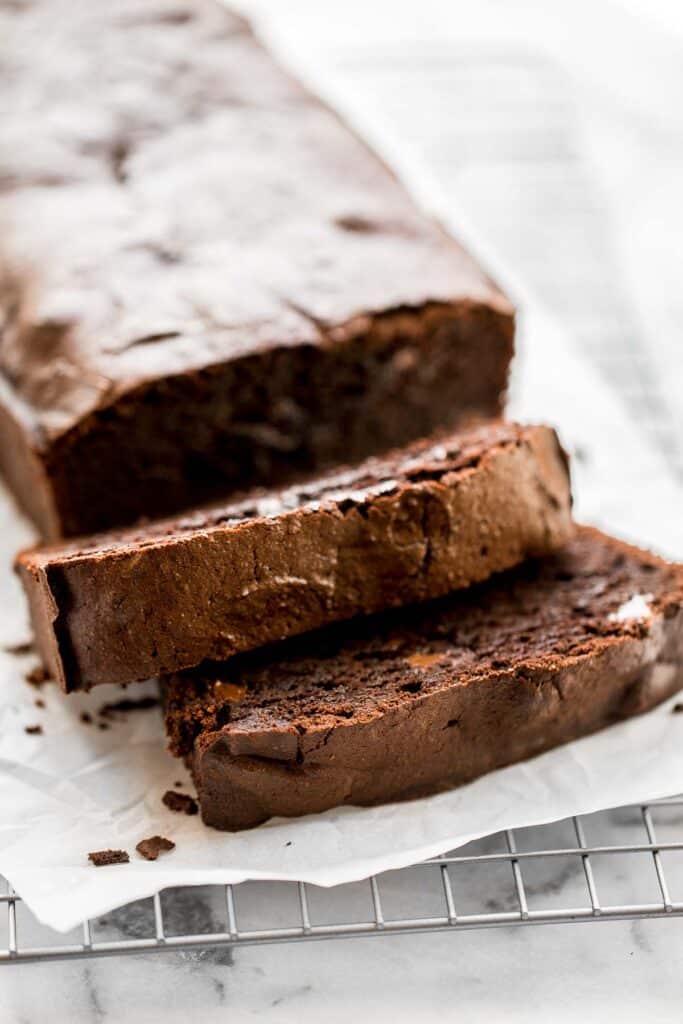 Oreo Brownies are a fudgy, rich and decadent dessert that is quick and easy to make from scratch in about 30 minutes using simple ingredients.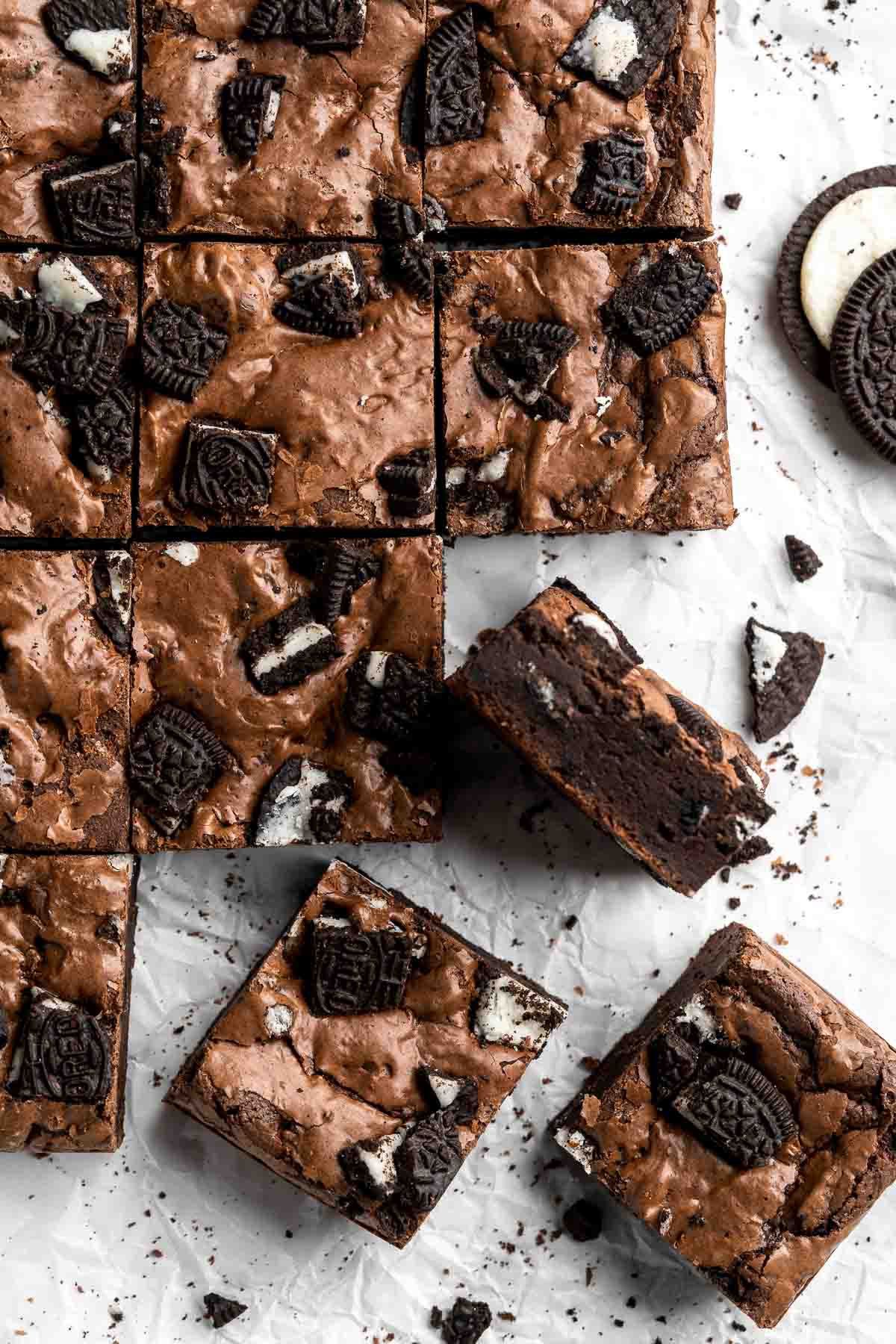 These Chocolate Shortbread Cookies have it all: a crisp exterior, a melt-in-your-mouth texture, and a buttery double chocolate finish. Easy to make too.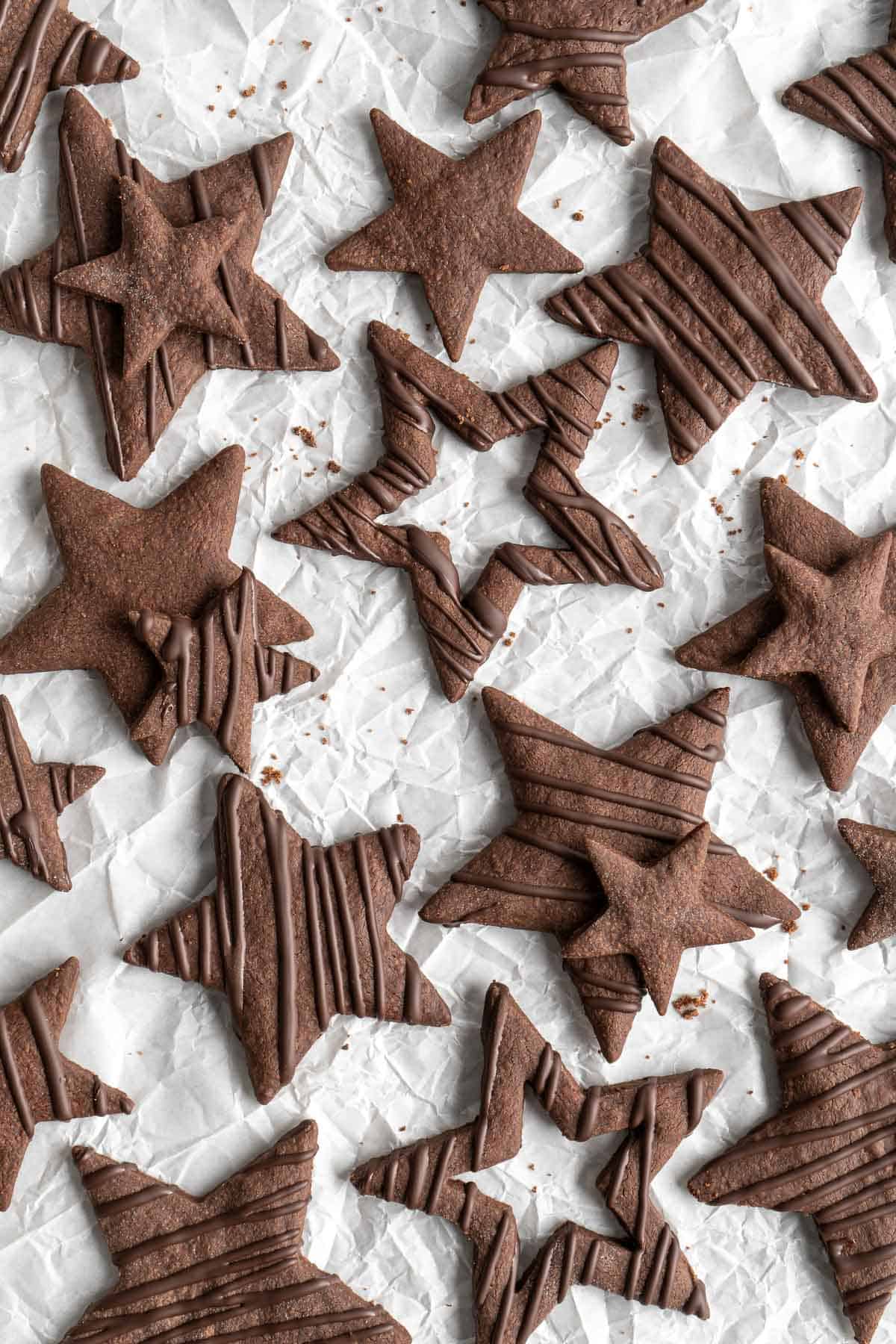 Homemade Caramel Apples are sweet, delicious, and fun to make. Chewy caramel made from scratch covers crisp juicy apples, topped with optional toppings.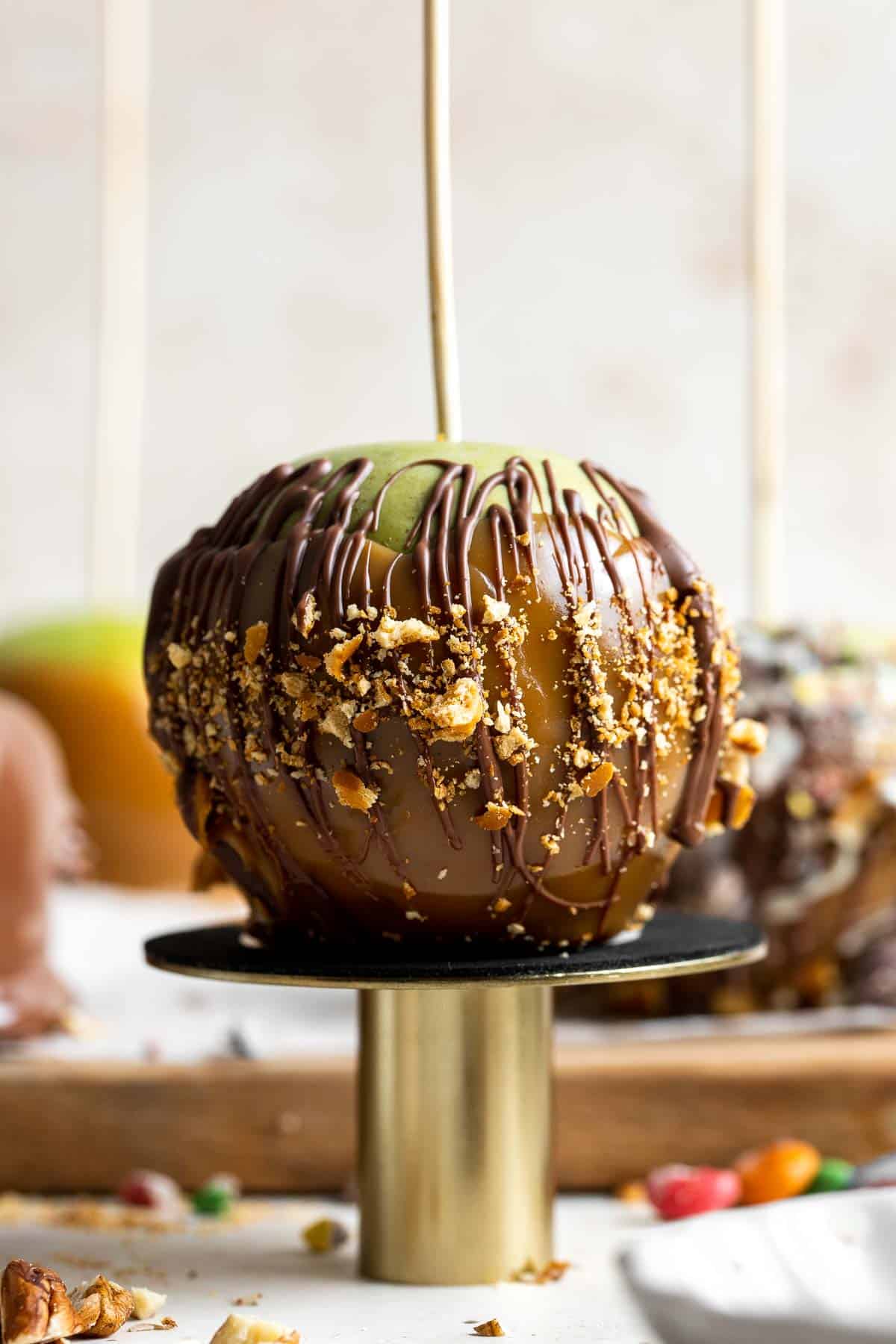 Chocolate Thumbprint Cookies are rich and chewy chocolate cookies with a smooth and velvety chocolate ganache filling topped with crunchy pistachios.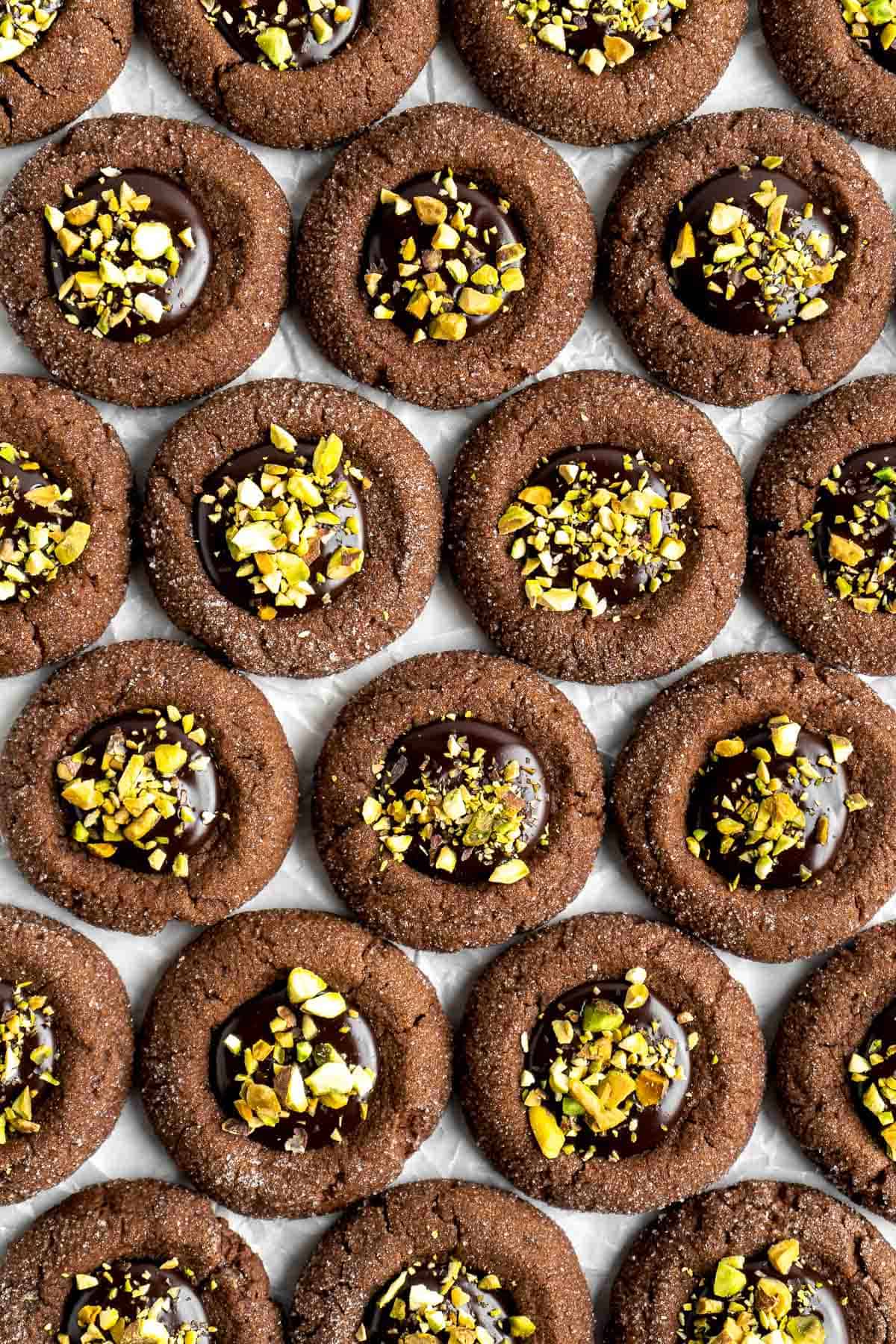 Peppermint hot chocolate classifies as dessert, right? This delicious rich hot chocolate is made with crushed candy canes that melt to give a delicious festive peppermint flavour. Top it with whipped cream and more crushed candy canes.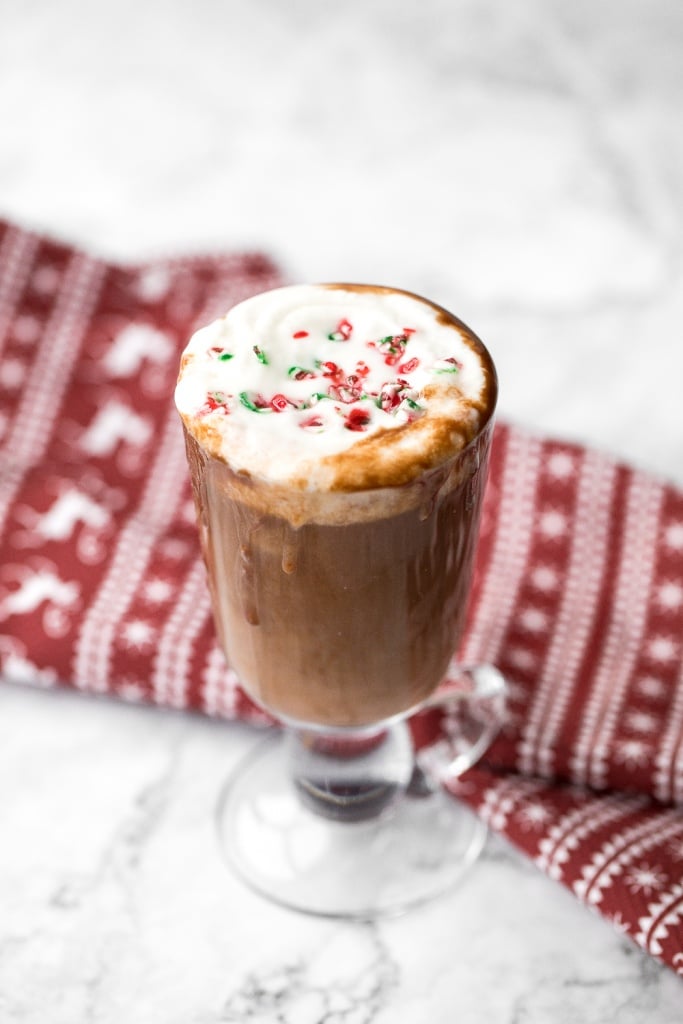 Flourless banana brownies are rich, fudgy, moist, delicious, and gluten-free. Make this quick and easy dessert is ready in just 30 minutes.
Chocolate Pinwheel Cookies are a Christmastime classic — sweet, buttery, and melt in your mouth delicious. Plus, an easy to make slice-and-bake cookie.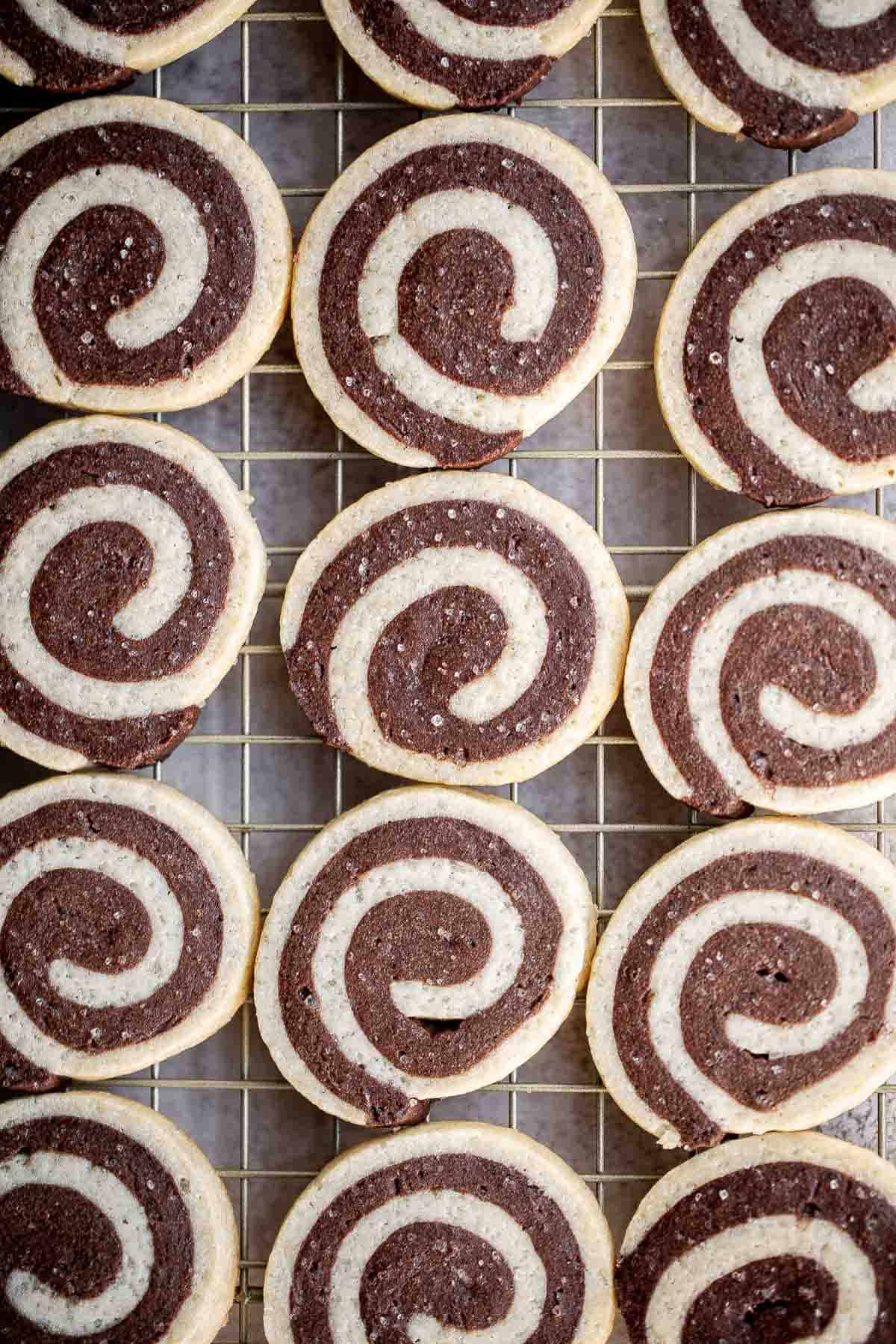 Caramel cheesecake brownies are totally indulgent and worth the effort, so toss that prepared brownie mix away and bake this with a few easy ingredients.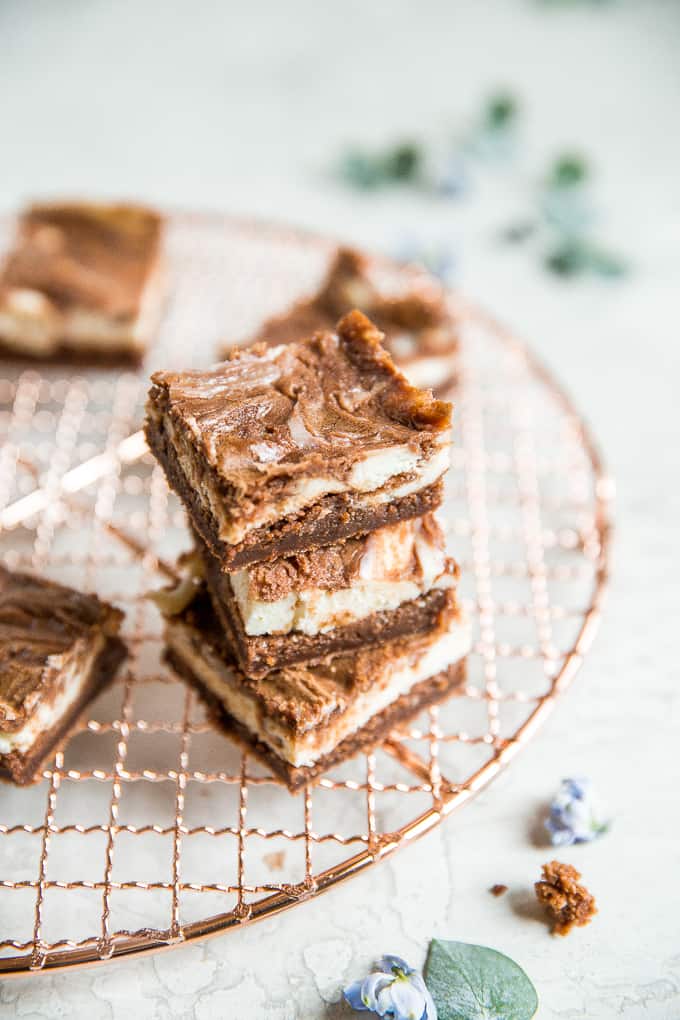 These crunchy Almond Florentines are made with sliced almonds, a sticky sweet coating that acts like hardened caramel, and a layer of dark chocolate.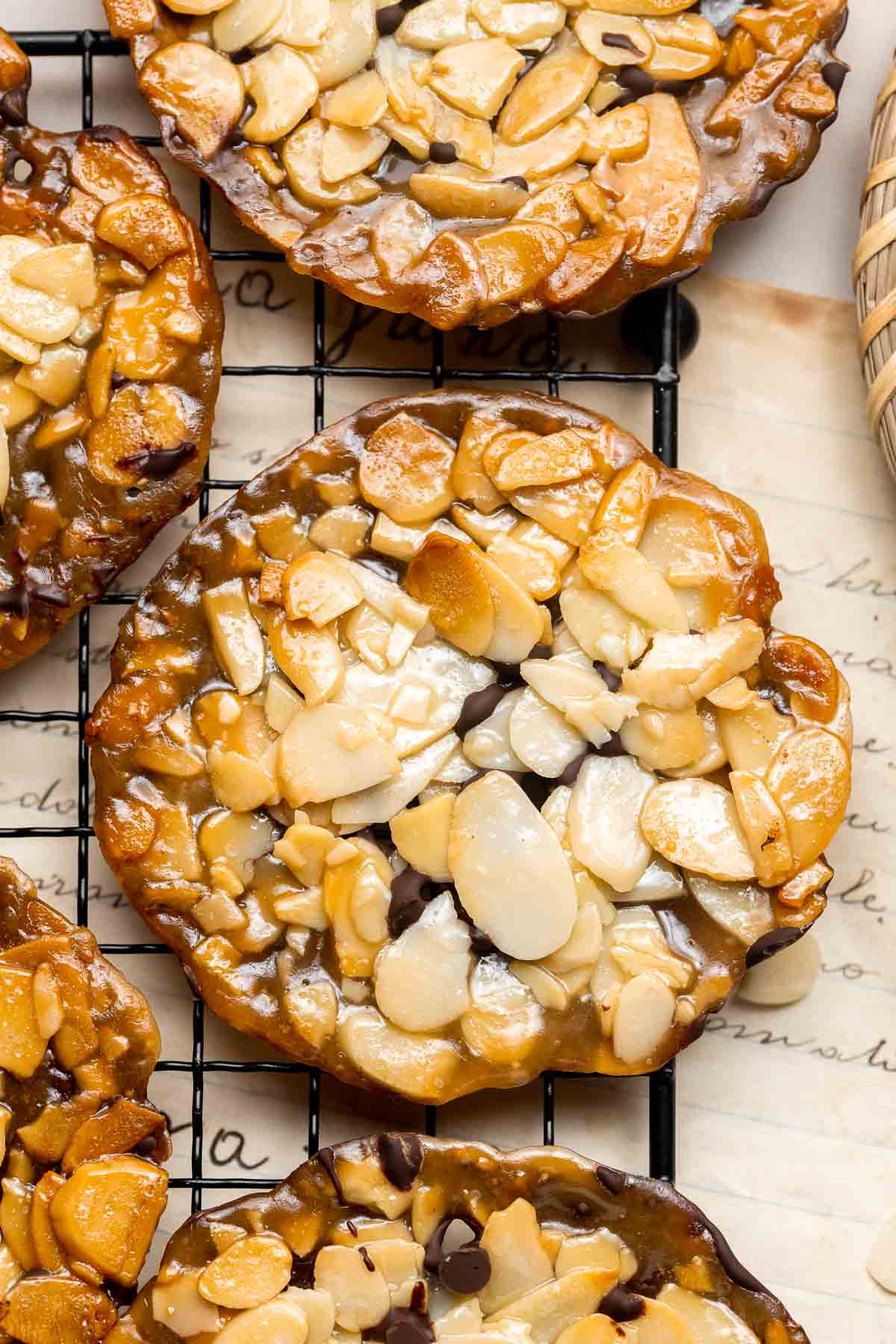 Peppermint Brownies are rich and decadent with a fudgy brownie base, a delicious minty chocolate ganache layer, and crushed candy canes sprinkled on top.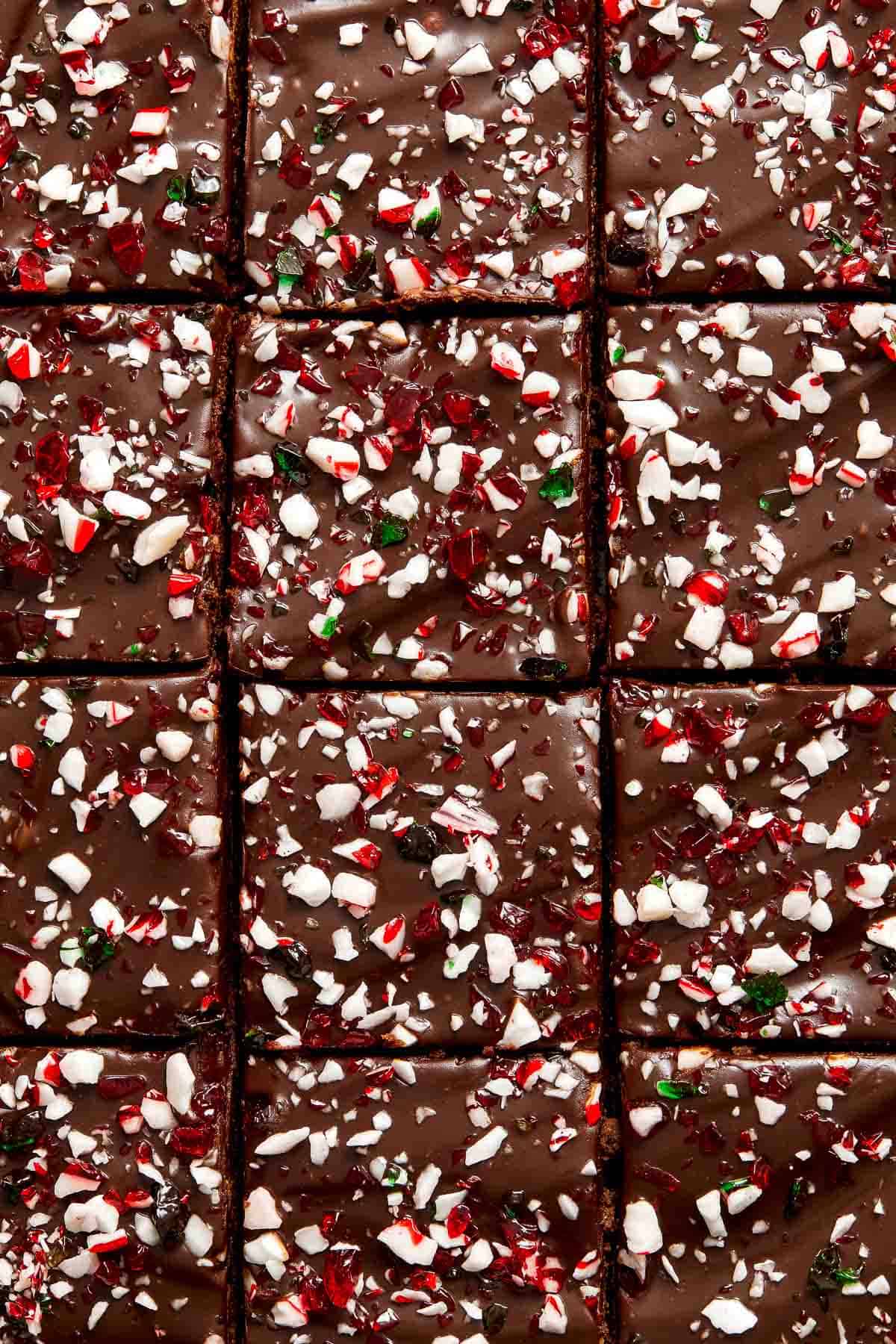 Chocolate-Dipped Shortbread Heart Cookies
Shortbread and chocolate are a match made in heaven. Cut our these cookies into any shape that you like and dip in chocolate.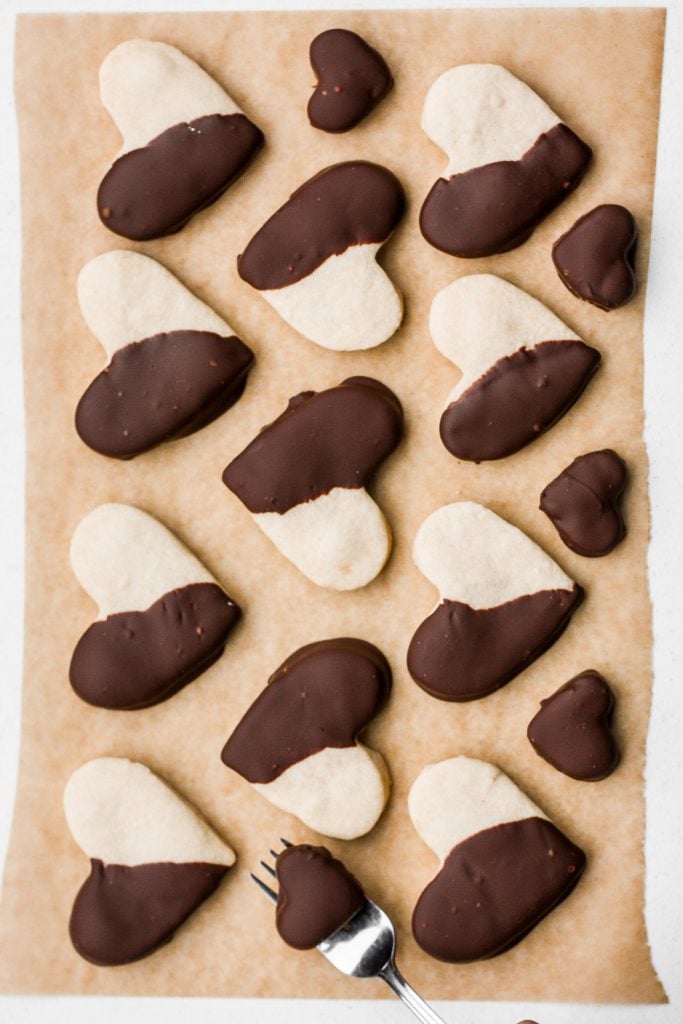 Caramel brownies are rich, moist, and decadent. Baked from the thickest and indulgent chocolate batter and topped with a homemade creamy caramel sauce.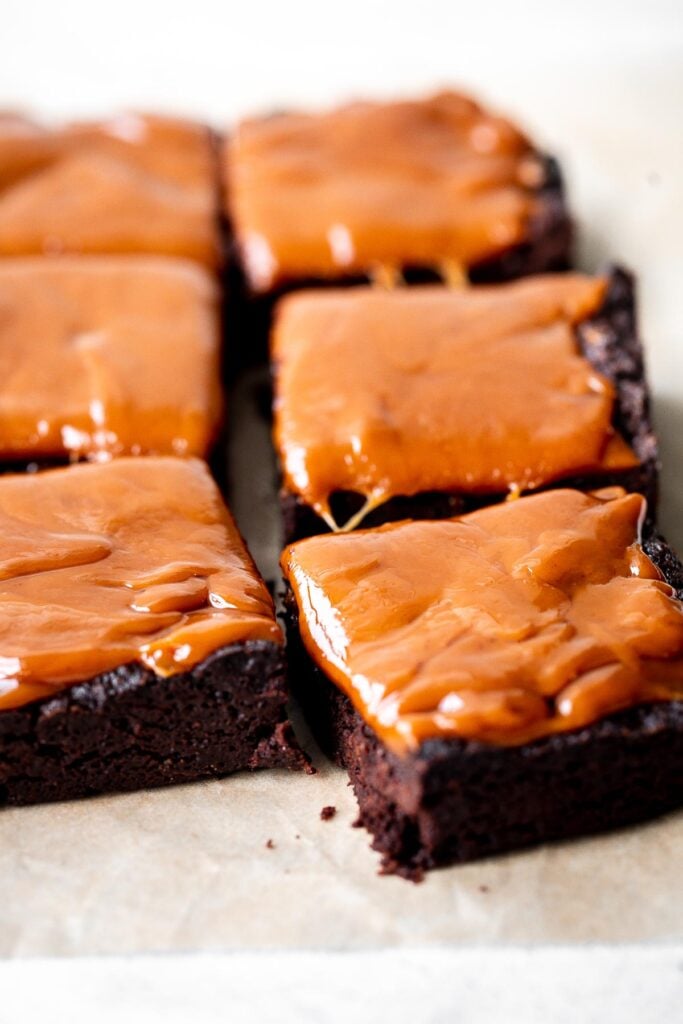 Holiday Yule Log Cake (Bûche de Noël)
Holiday yule log cake (Bûche de Noël) with a chocolate sponge cake, whipped cream filling, and whipped chocolate ganache coating is a classic Christmas dessert.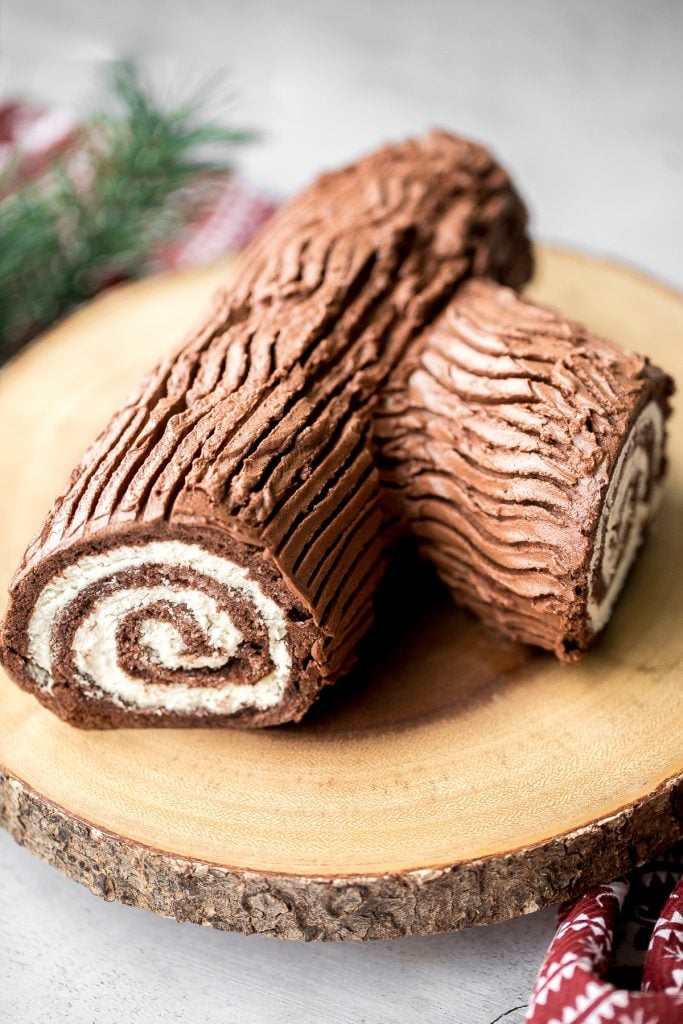 Chocolate Peppermint Christmas Bark
Chocolate Peppermint Christmas Bark is a quick and easy no bake Christmas dessert recipe that you can make with just 4 simple ingredients and 15 minutes of prep.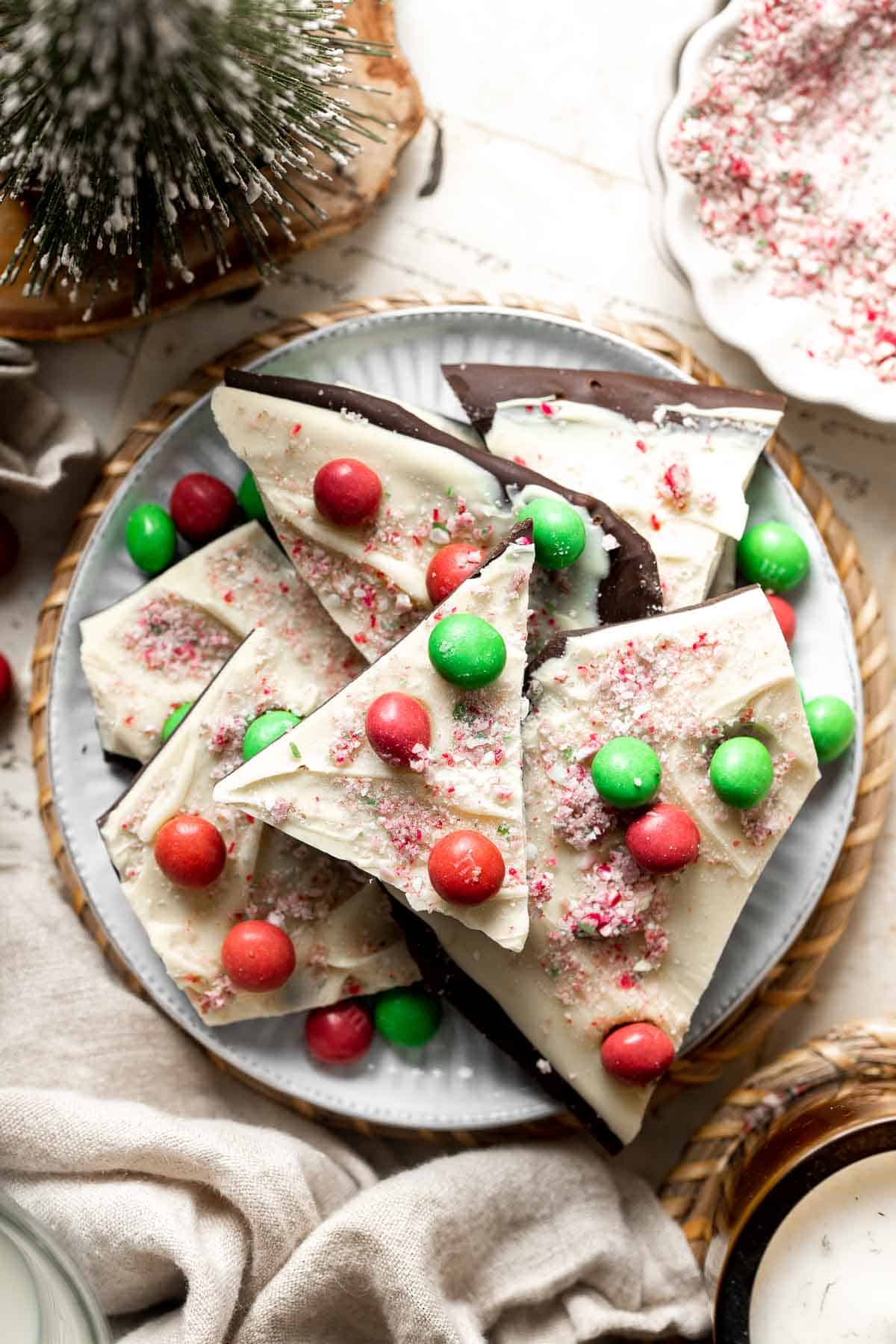 Halloween Bark is a delicious, sweet, and fun to make chocolate treat. This quick and easy no bake recipe is easy to make with a handful of ingredients.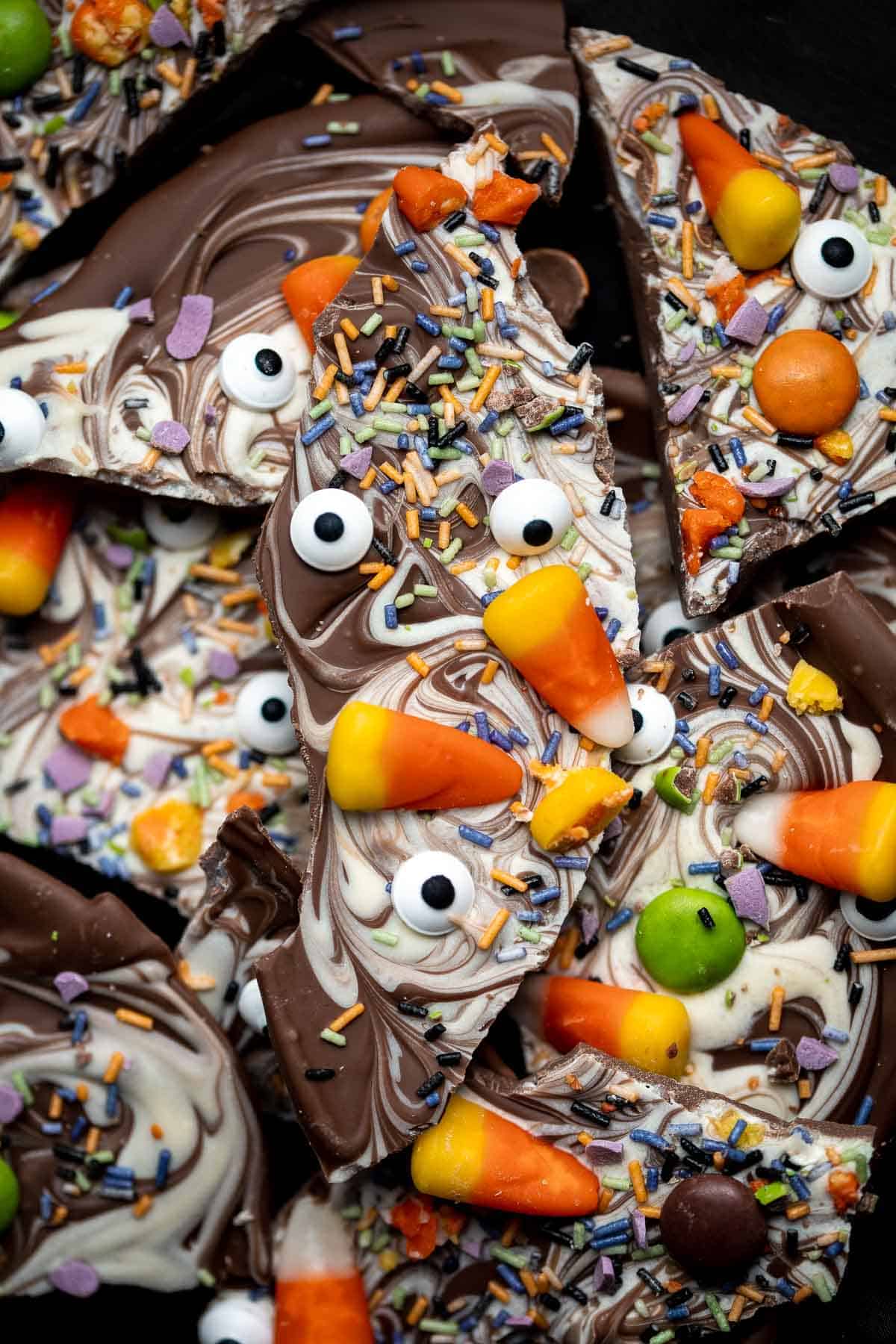 Dirt Pudding Cups are an easy Halloween dessert that is sweet, delicious, and creepy — totally on brand for spooky fun. Make worms in dirt in 10 minutes.
Best Chocolate Chip Desserts
Homemade chocolate chip cookies are soft and chewy, have perfectly crisp edges, and are loaded with chocolate chips. This classic cookie is quick and easy.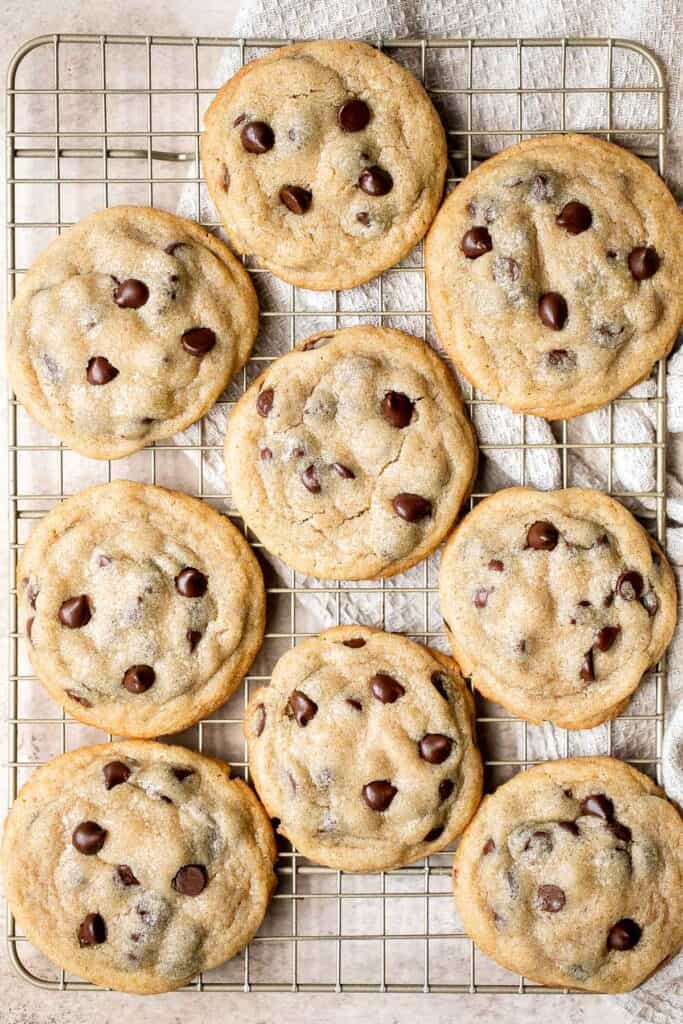 Soft and moist, small batch chocolate chip pumpkin bread is the easiest fall treat, packed with fall flavours of warm pumpkin spice, pumpkin, and chocolate.
M&M cookie bars are soft and chewy, have crisp edges with a gooey center, and are loaded with M&M's and chocolate chips. The easiest way to bake cookies!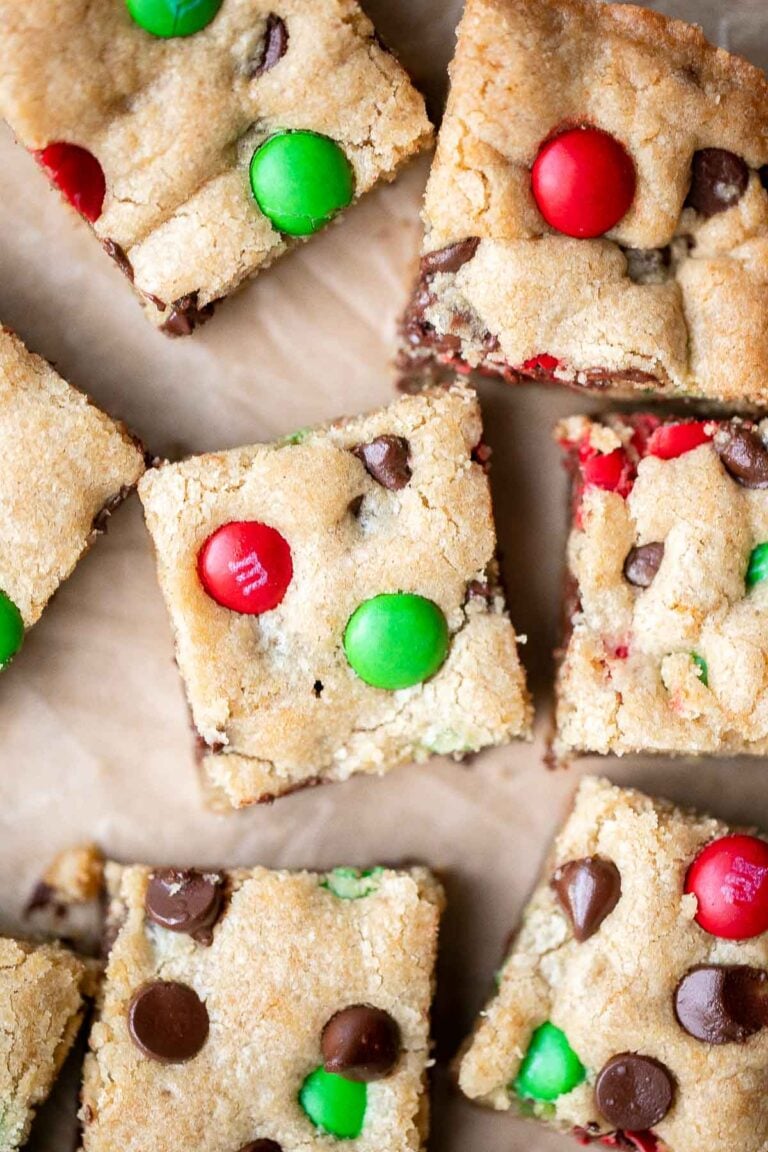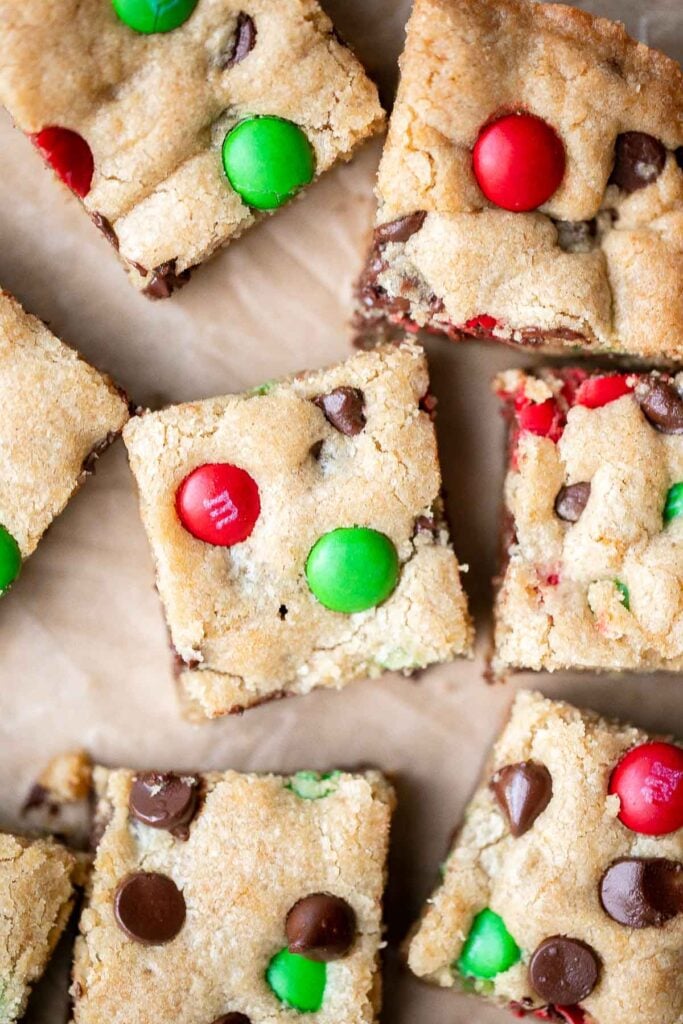 Fluffy soft and moist, these are the best banana chocolate chip muffins ever. Prep this easy one bowl recipe in less than 10 minutes with a few ingredients.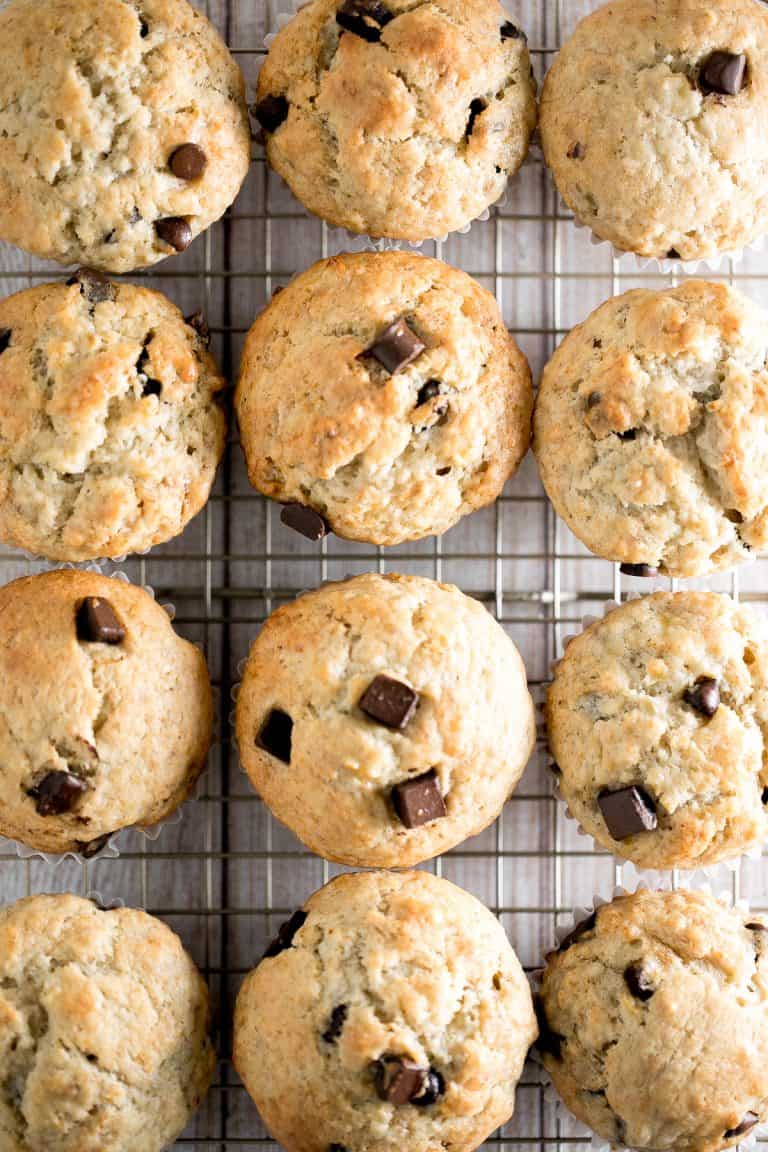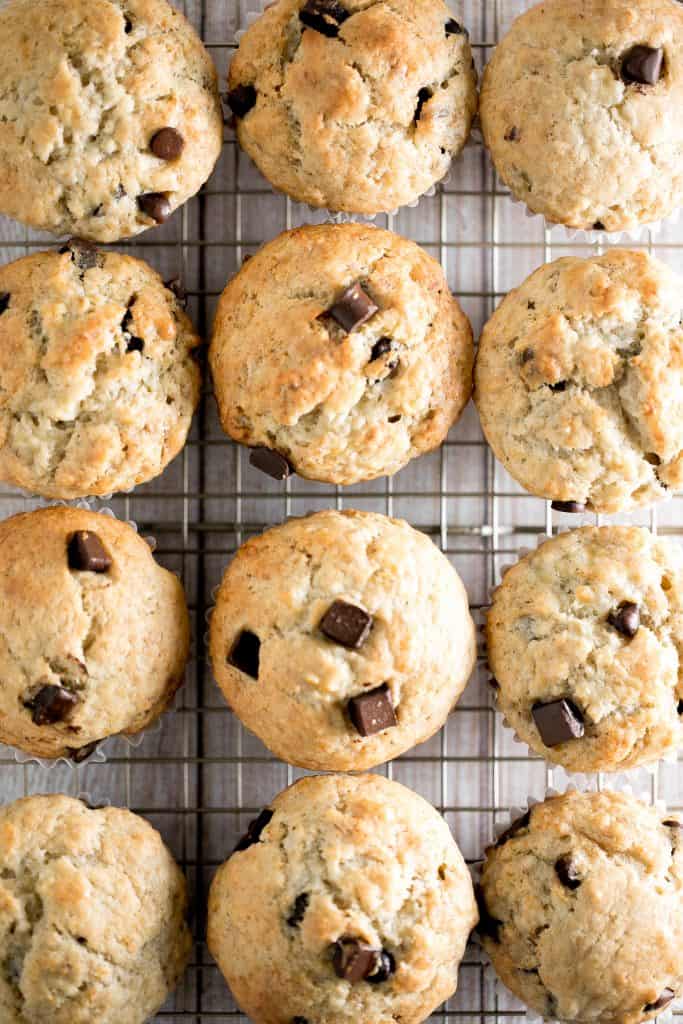 Italian rainbow cookies are delicious, colorful, fluffy, and gorgeous, made with three cake layers sandwiched in between jam and covered in chocolate.
Soft and chewy peanut butter blossoms topped with a chocolate kiss are a classic Christmas cookie that is easy to make during the holidays or any time of year.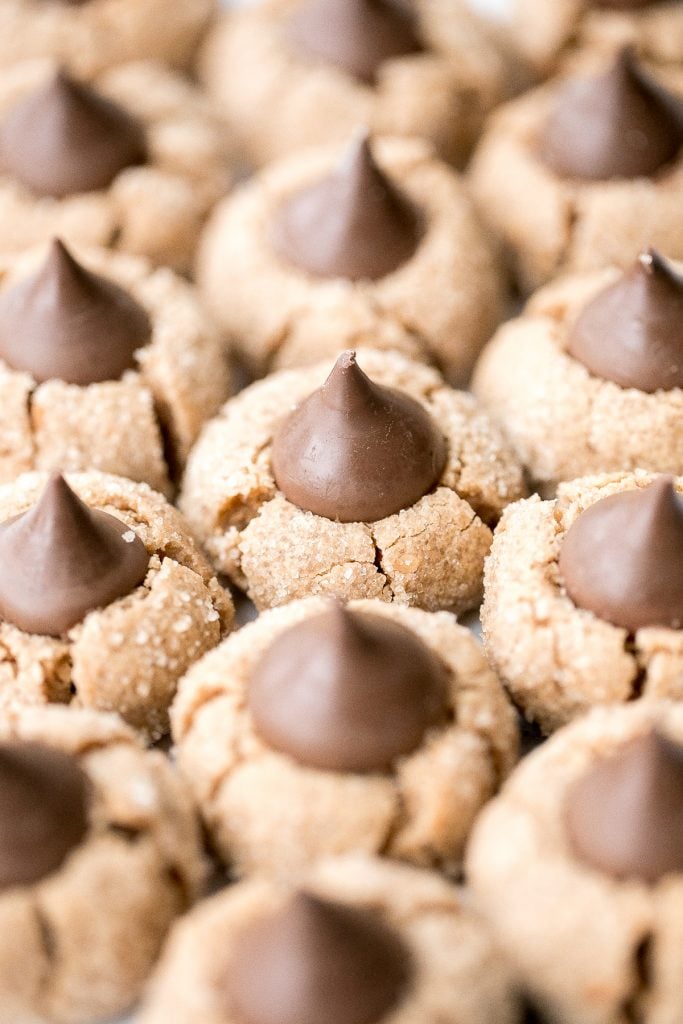 Chocolate Chunk Peanut Butter Cookies
These perfectly soft, chewy and a little crumby chocolate chunk peanut butter cookies literally melts in your mouth. Make them in under 20 minutes.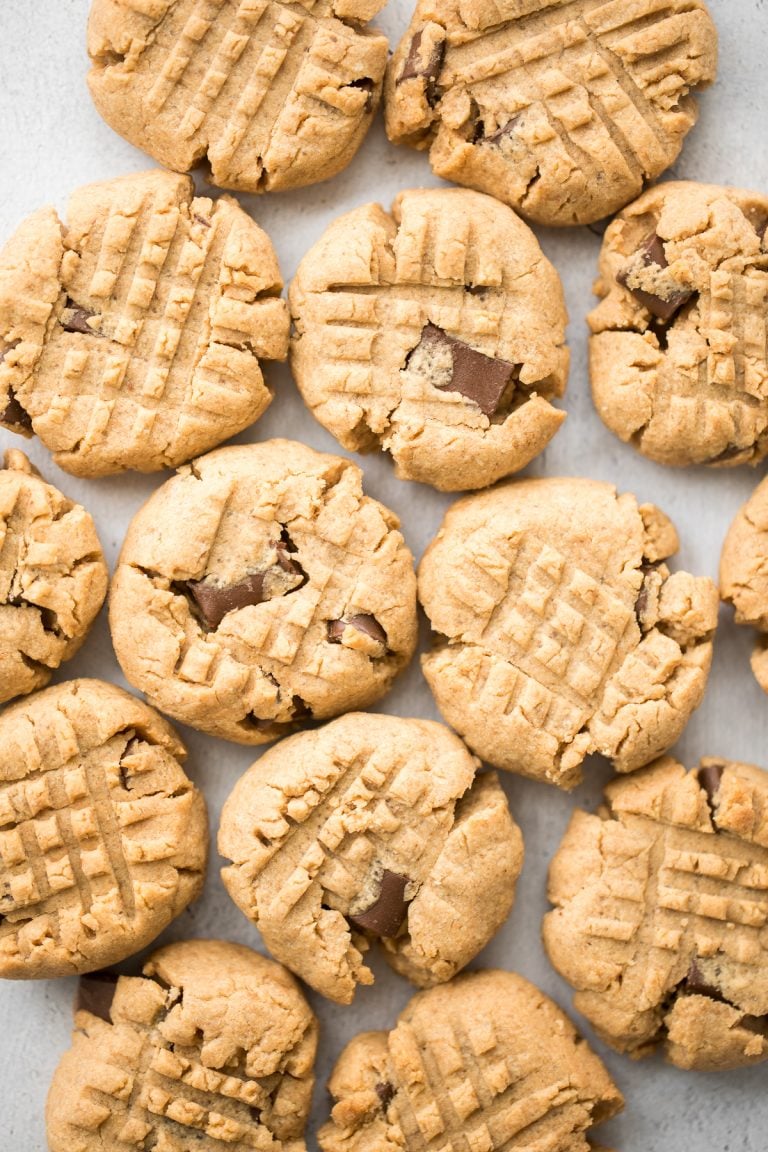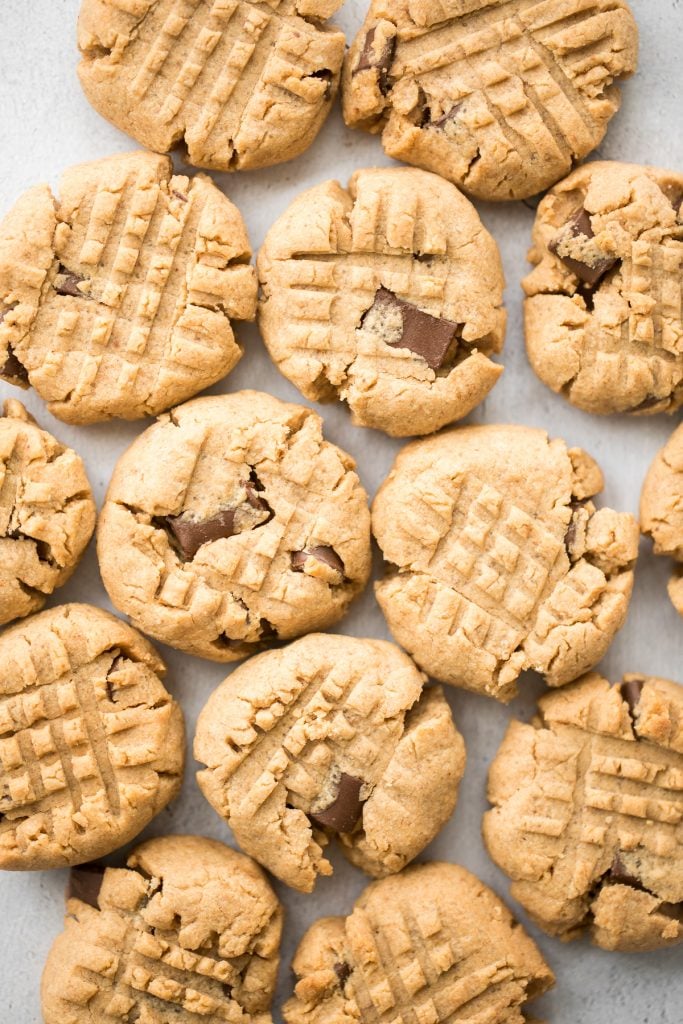 The Best Chewy Chocolate Chip Oatmeal Cookies
Grab a tall glass of milk and start dipping the best homemade, soft-centered, chewy chocolate chip oatmeal cookies you will ever try.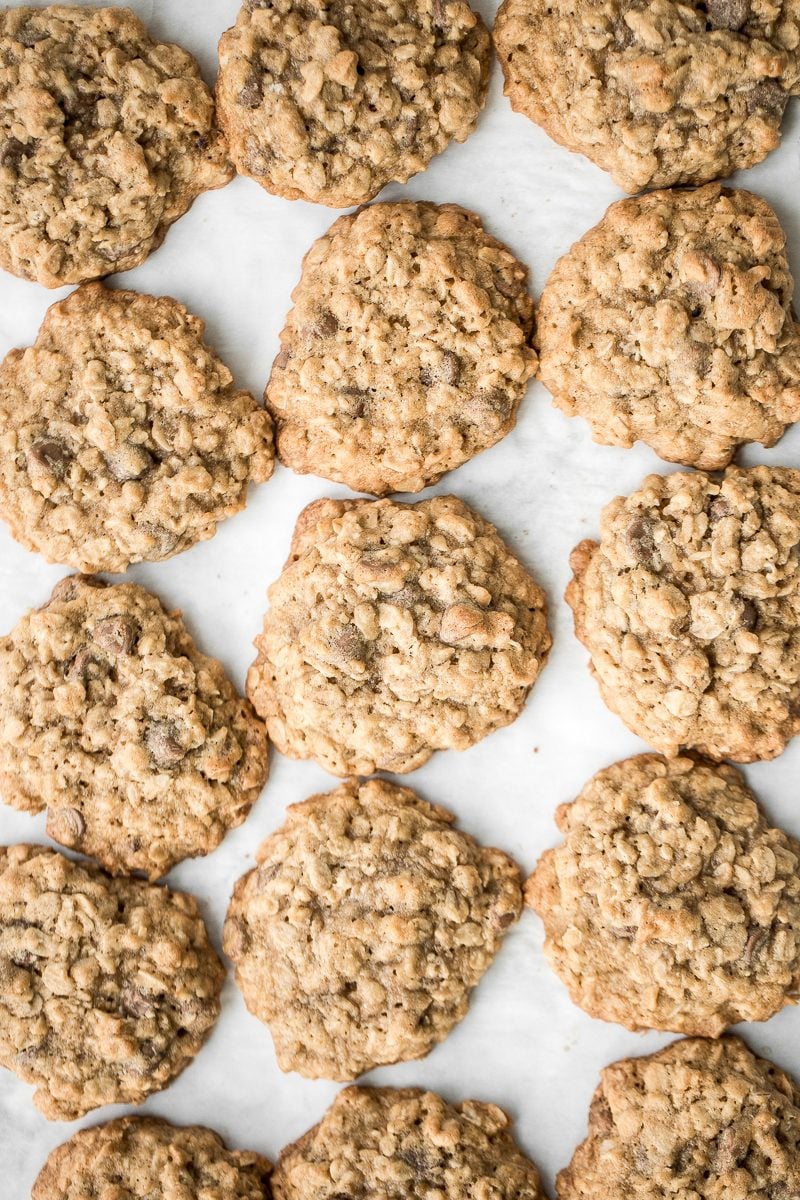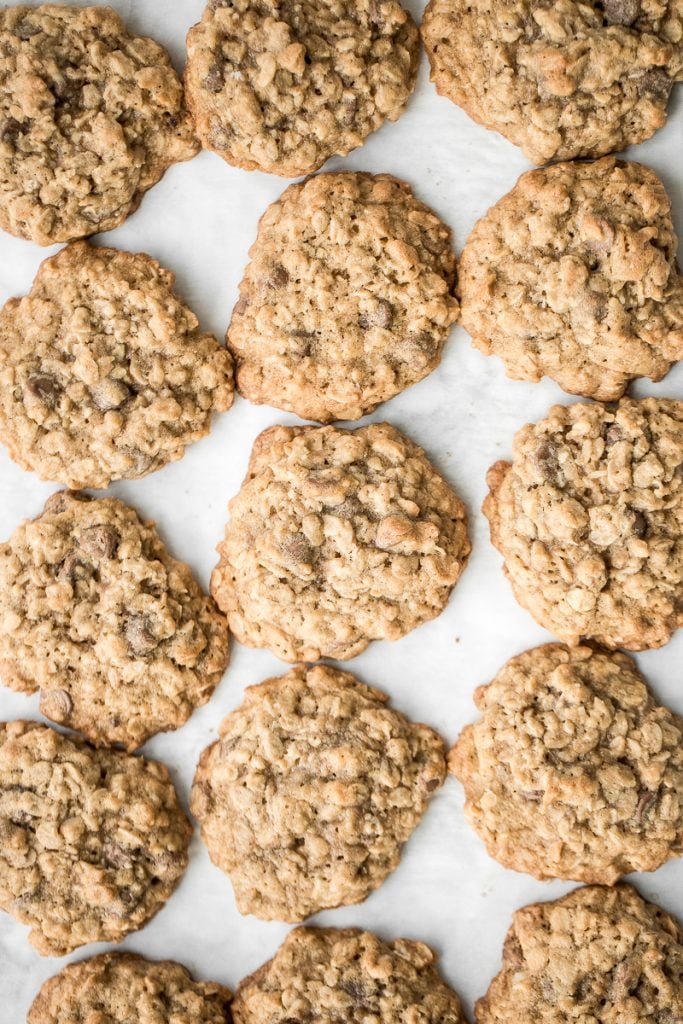 Chocolate Chip Zucchini Muffins
Chocolate chip zucchini muffins are moist, fluffy, and delicious. They are made healthier with fresh zucchini and yogurt which also adds amazing texture.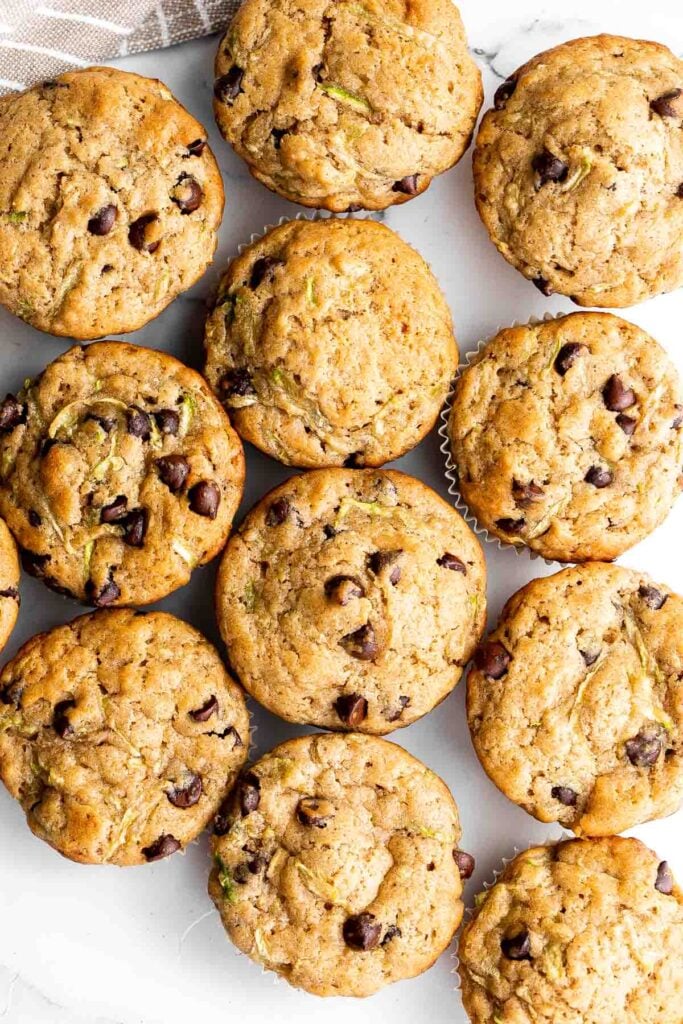 Chocolate Chip Banana Bread Cookies
Brown butter oatmeal chocolate chip banana bread cookie bites are thick, fluffy, pillowy, cake-like little bites of banana bread heaven.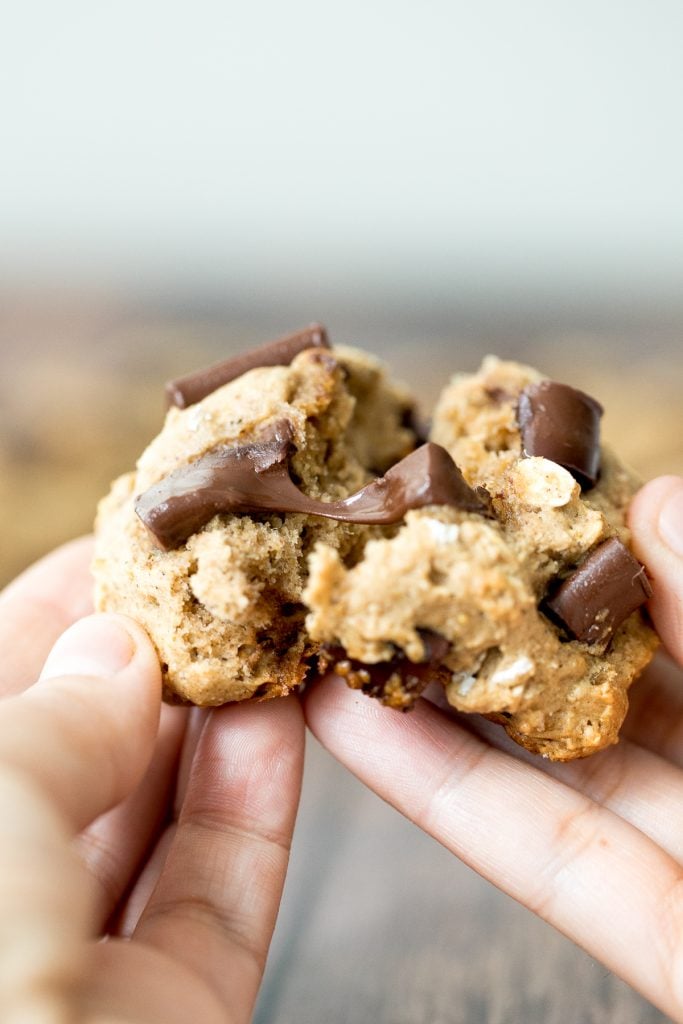 Pumpkin Chocolate Chip Cookies
Thick, fluffy, chewy pumpkin chocolate chip cookies is when pumpkin bread meets chocolate chip cookies. These no chill cookies are ready in under 20 minutes.
Best White Chocolate Desserts
Soft and Chewy White Chocolate Cranberry Walnut Cookies
Soft and chewy white chocolate cranberry cookies are golden brown with crisp edges, quick and easy, and freeze well — the perfect holiday cookie.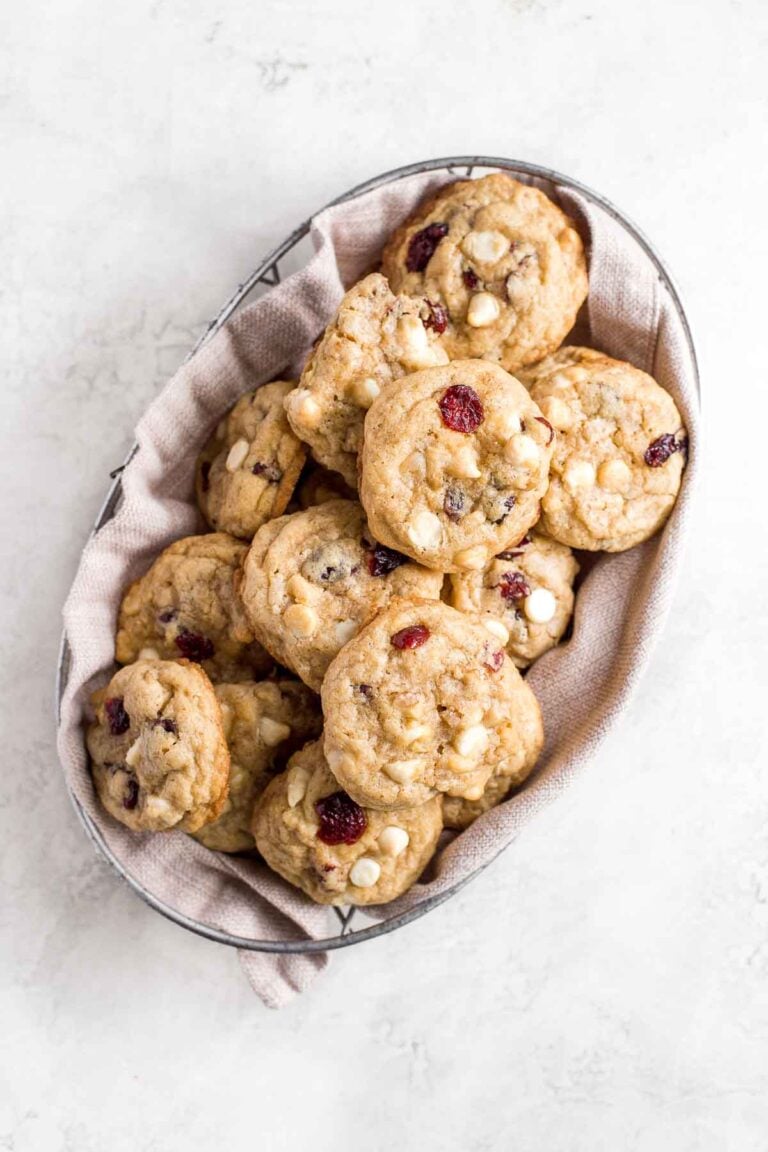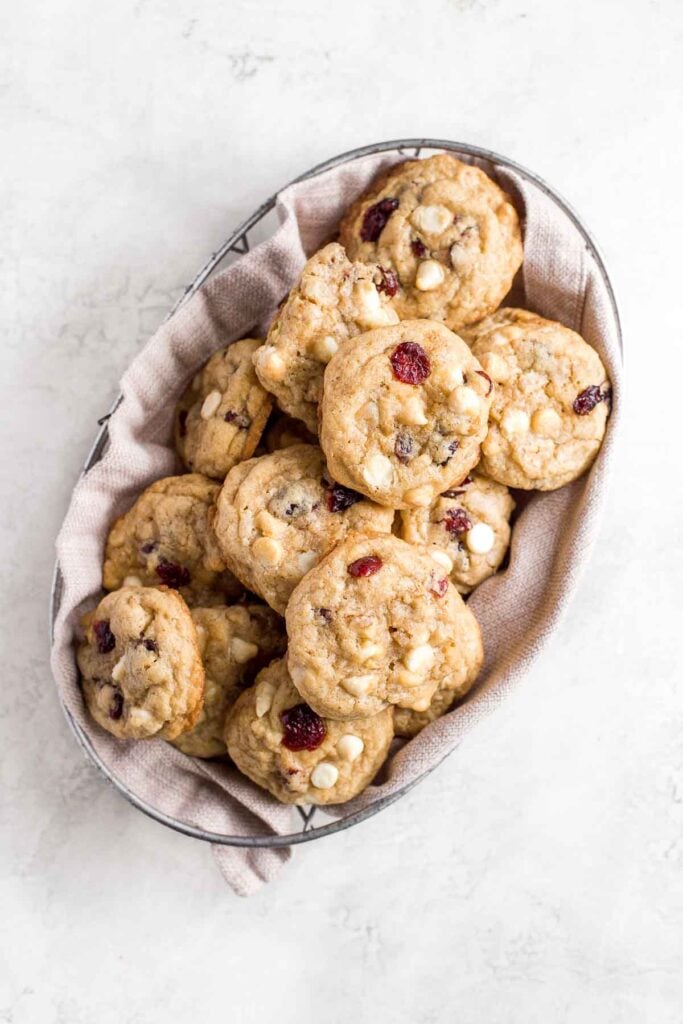 The cutest bite-sized treat to serve at any event are vanilla cake pops from scratch -- luckily, they are actually simple and easy to make.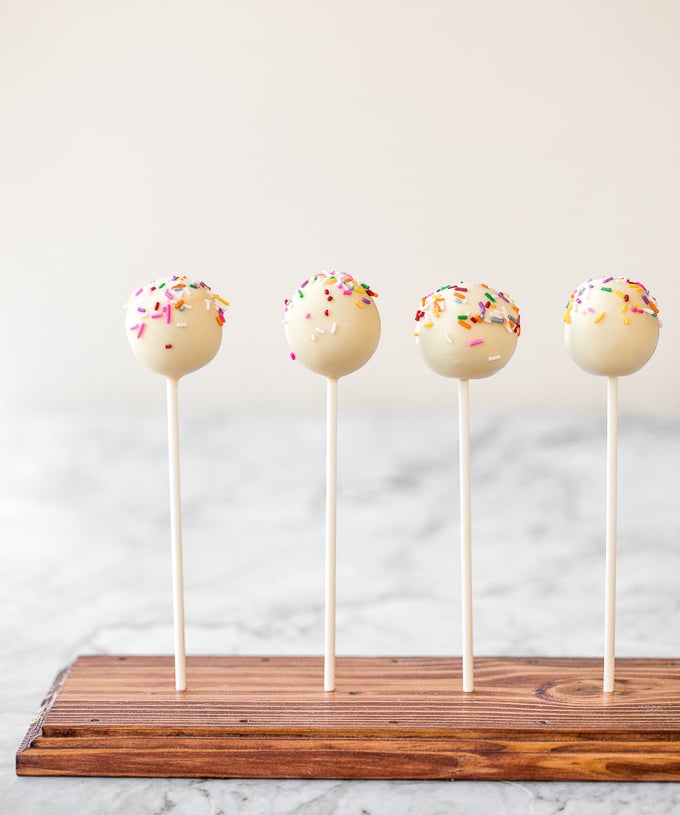 No bake gingerbread truffles with white chocolate are easy to make with just 3 simple ingredients including leftover gingersnaps. Perfect for the holidays.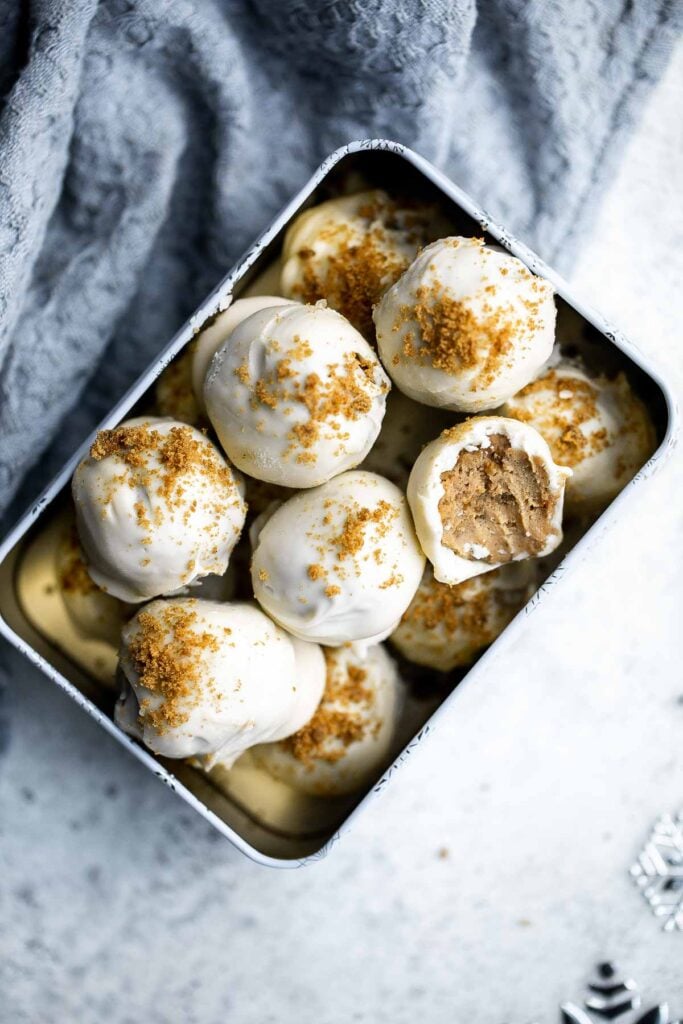 Raspberry and White Chocolate Shortbread Cookies
Cute raspberry and white chocolate heart-shaped shortbread cookies literally melt in your mouth. They are the perfect Mother's Day treat.
Carrot cake biscotti is crunchy, crumbly, and satisfies all your carrot cake cravings. Enjoy these Italian cookies as is or with white chocolate.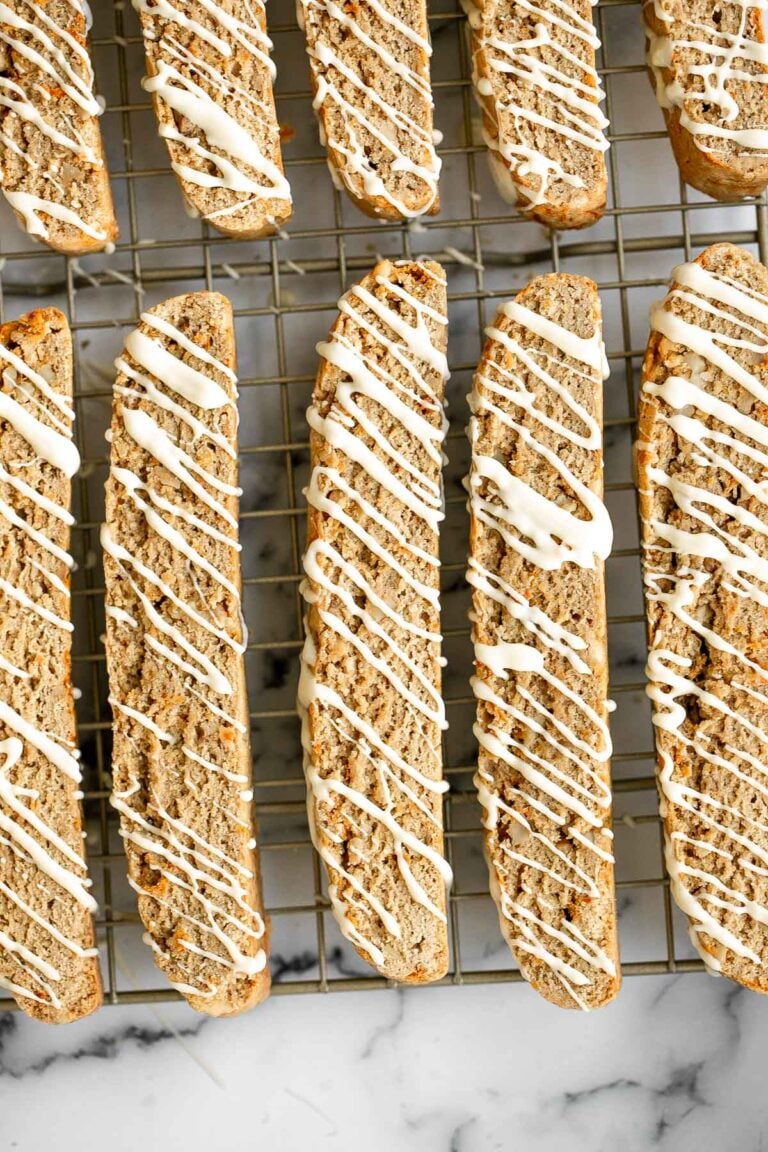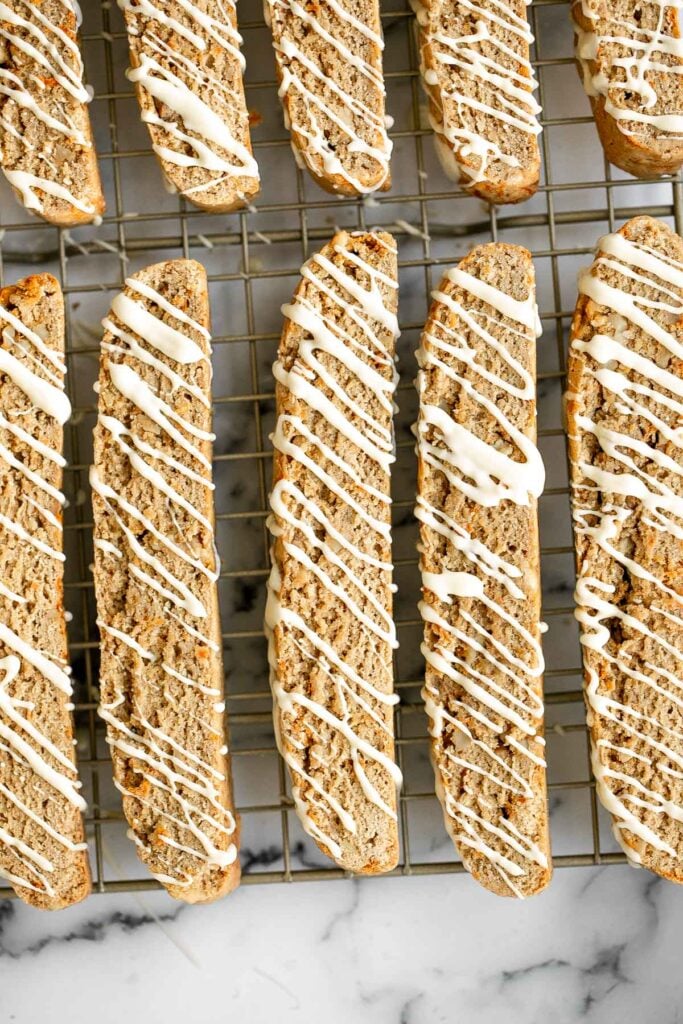 Peppermint snowball cookies are a buttery, nutty, shortbread holiday cookie that is topped with white chocolate and crushed candy canes. So festive!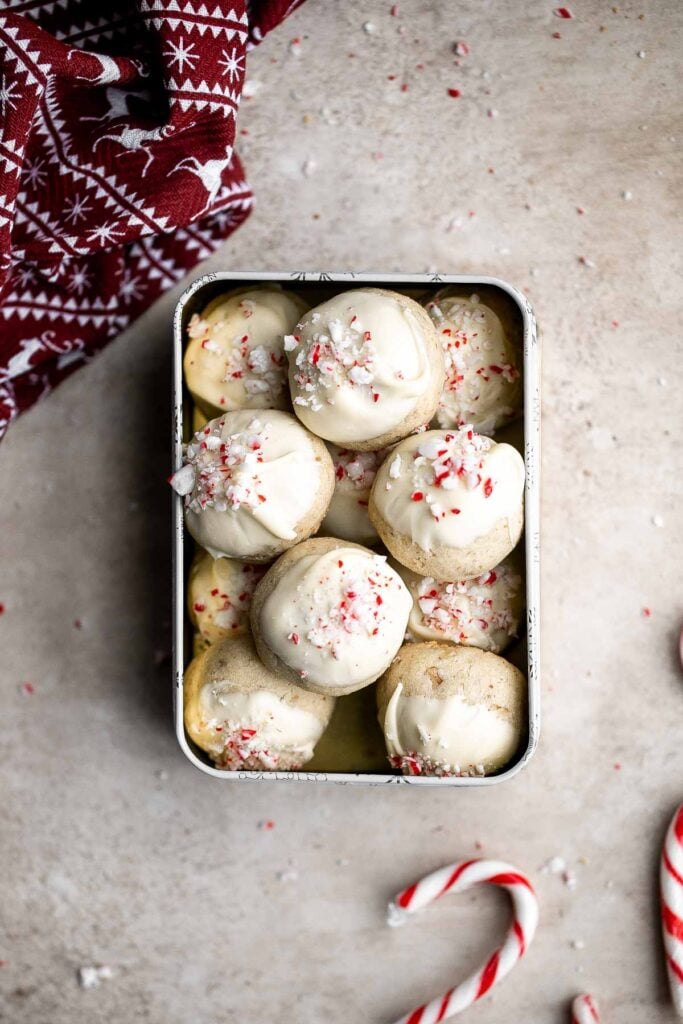 Gingerbread Linzer Cookies with Chocolate Filling
Soft and warmly spiced gingerbread linzer cookies with white chocolate ganache and dusted with confectioners' sugar is a delicious Christmas holiday cookie.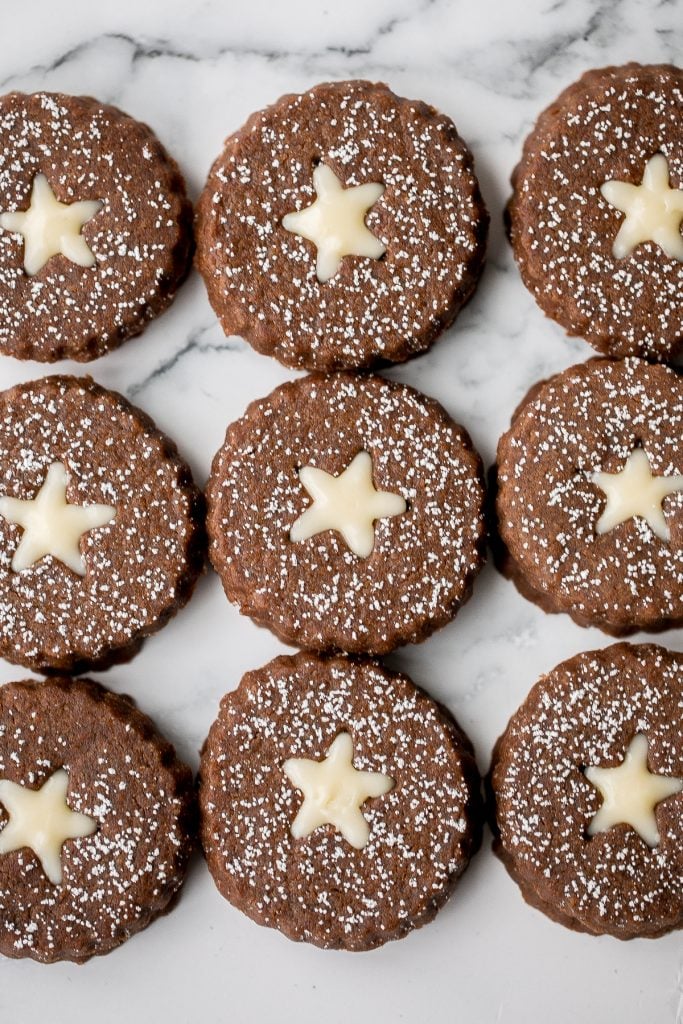 Carrot Cake Shortbread Cookies
Carrot cake shortbread cookies are sweet and buttery, packed with carrots and walnuts, and spiced like your favourite carrot cake. A total treat.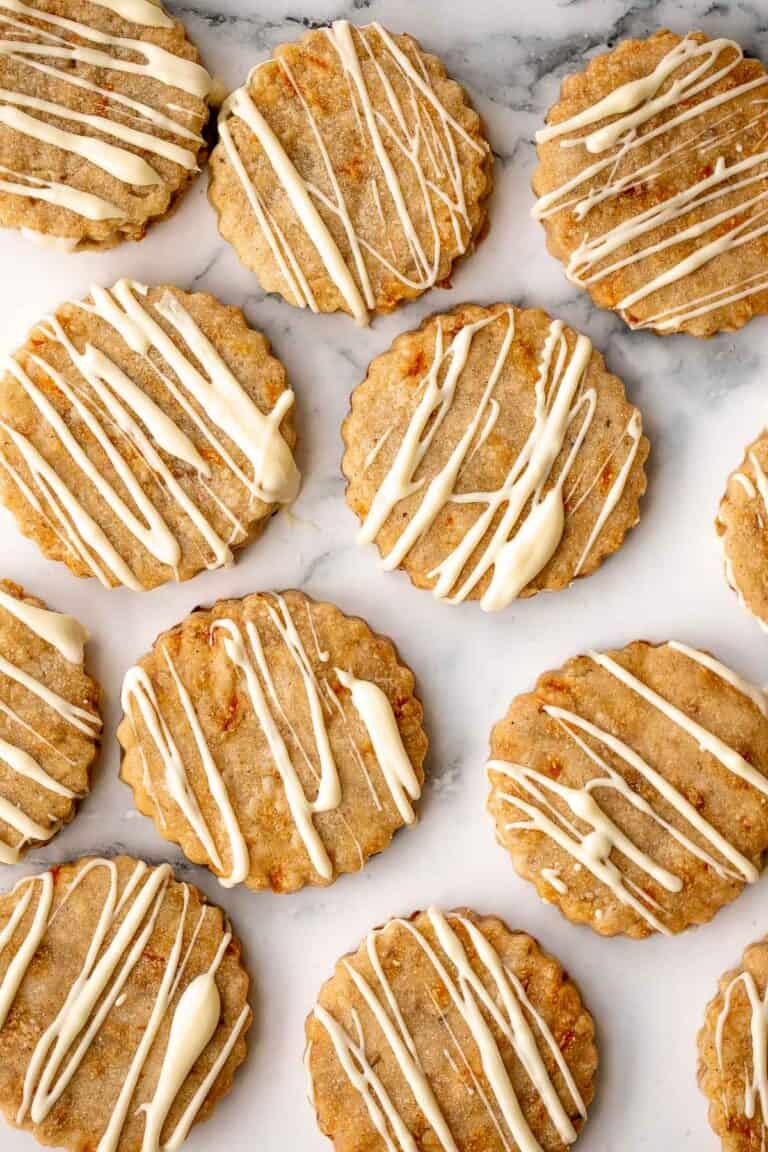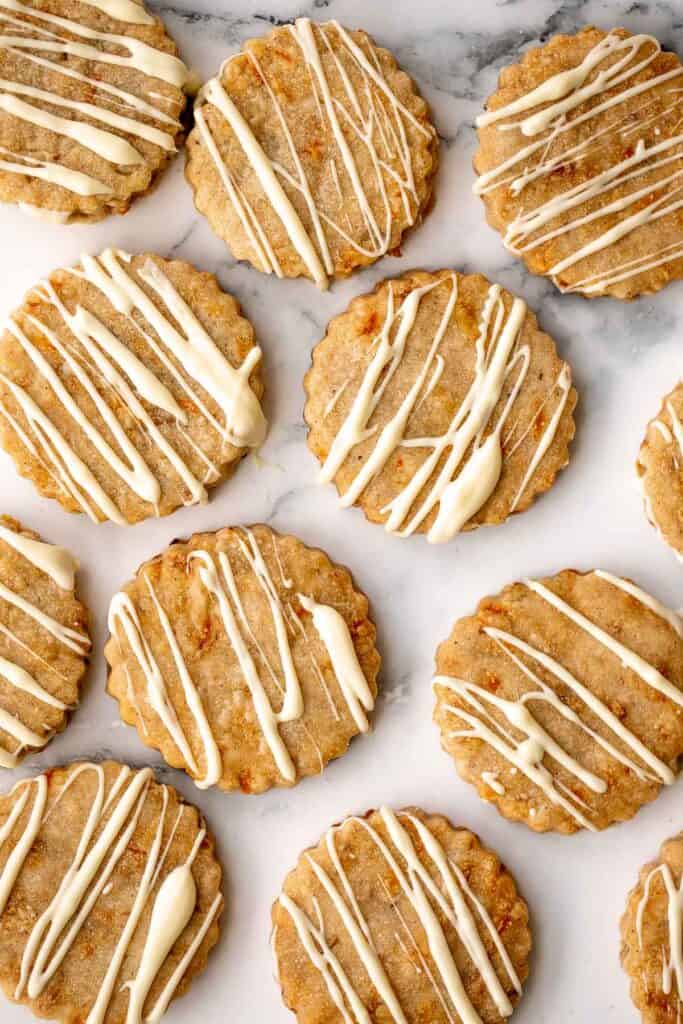 More Dessert Recipes
Did You Make Any of These Chocolate Dessert Recipes?
Please leave a comment and rating below, and let me know what you thought of this round up of the best chocolate dessert recipes. Be sure to snap a picture and tag me on Instagram @aheadofthyme or share it on the Pinterest pin so that I can follow along.
HUNGRY FOR MORE? Don't forget to sign up for my email newsletter so that you don't miss any recipes. You can also follow along on Instagram and Pinterest for more recipe updates.
Print
Recipe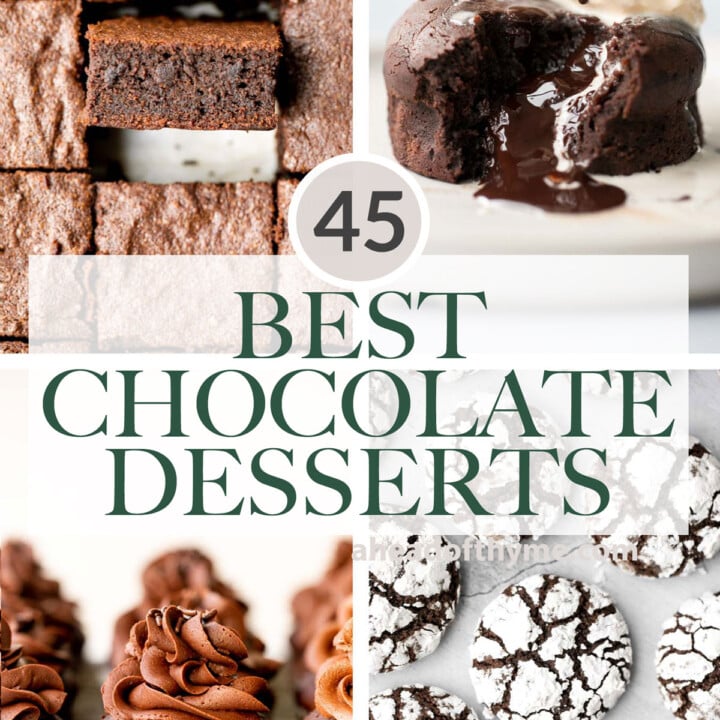 45 Best Chocolate Desserts
---
Author:

Total Time:

22 minutes

Yield:

4

Diet:

Vegetarian
Description
Over 45 best chocolate desserts including chocolate recipes for cakes, cupcakes, cookies, brownies, mousse, chocolate chips, and white chocolate desserts. One of my favorite recipes are these molten chocolate lava cakes.
---
6 oz

. semi-sweet chocolate (or

1 cup

chocolate chips), coarsely chopped

½ cup

unsalted butter, cut into

½

inch cubes

2

large eggs

2

large egg yolks

½ teaspoon

 vanilla extract

¼ cup

 confectioners' sugar

⅛ teaspoon

 salt

3 tablespoons

 all-purpose flour
---
Instructions
Preheat oven to 425 F. Grease four 6-oz. ramekins or three 8-oz. ramekins with non-stick cooking spray and dust with cocoa powder, tapping out the excess cocoa powder. This will help the lava cakes come out easily when inverted.
Melt the chocolate and butter in a medium heat-proof bowl and set aside to allow it to slightly cool. You can melt the chocolate either on the stove or in the microwave.

On the stove: Bring 2 inches of water to a low simmer in a saucepan over medium-low heat. Then turn the heat to low and place medium heatproof bowl of chocolate with butter on the mouth of the pot. Make sure that there is a gap of a few inches in between the bottom of the bowl and the water (You can also place a bowl on a steamer attachment on top of your pot). Stir the chocolate constantly as it melts. Stir until the chocolate is completely smooth and melted. This should take a few minutes.
In the microwave: The second way to melt chocolate (and an easier way) is in the microwave. Place the medium heatproof bowl of chocolate and butter into the microwave and microwave in 20 second intervals. Remove the bowl at each interval and stir well. Repeat until the chocolate has completely melted. Stir until completely smooth.

In a medium mixing bowl, use an electric hand mixer or a whisk to beat together the eggs, egg yolks, vanilla extract, sugar, and salt, on low speed, until combined, about 1 minute.
Pour in the melted chocolate into the egg mixture, along with the flour. Use a rubber spatula and fold it in until fully combined. Note that the batter will be thick but should not be lumpy.
Place the ramekins on a quarter sheet baking pan and divide the batter between them. Bake for 12-14 minutes until the edges look solid and firm. The tops will still be soft with a slight jiggle in the center. Do not overcook as overcooking will cause the center to completely solidify and not be gooey. If you are not sure how hot your oven runs,  I suggest making one first to test. If it has solidified too much, then adjust the bake time lower. Mine turns out perfect at exactly 12 minutes.
Allow the cakes to cool in the ramekins for 1 minute, then cover each with an inverted plate and use an oven mitt to flip them over and release the cakes onto the plate.
Add toppings (such as a scoop of vanilla ice cream, dusting with powdered sugar, garnishing with fresh  fruit, or a drizzle of salted caramel sauce or chocolate sauce). Serve immediately.
Prep Time:

10 minutes

Cook Time:

12 minutes

Category:

Dessert

Method:

Bake

Cuisine:

American
Keywords: 45 best chocolate desserts, best chocolate desserts, chocolate dessert recipes, desserts with chocolate,