Wondering what to make for dinner using ingredients from your fully stocked pantry? Whether you are out of fresh ingredients, or just want to use up some ingredients that have been sitting in your pantry for a while, cooking from your pantry doesn't have to be boring! We have rounded up over 50 of the best easy pantry staple recipes that are delicious and nutritious, including everything from beans and rice, soups and stews, pasta and noodles, and more!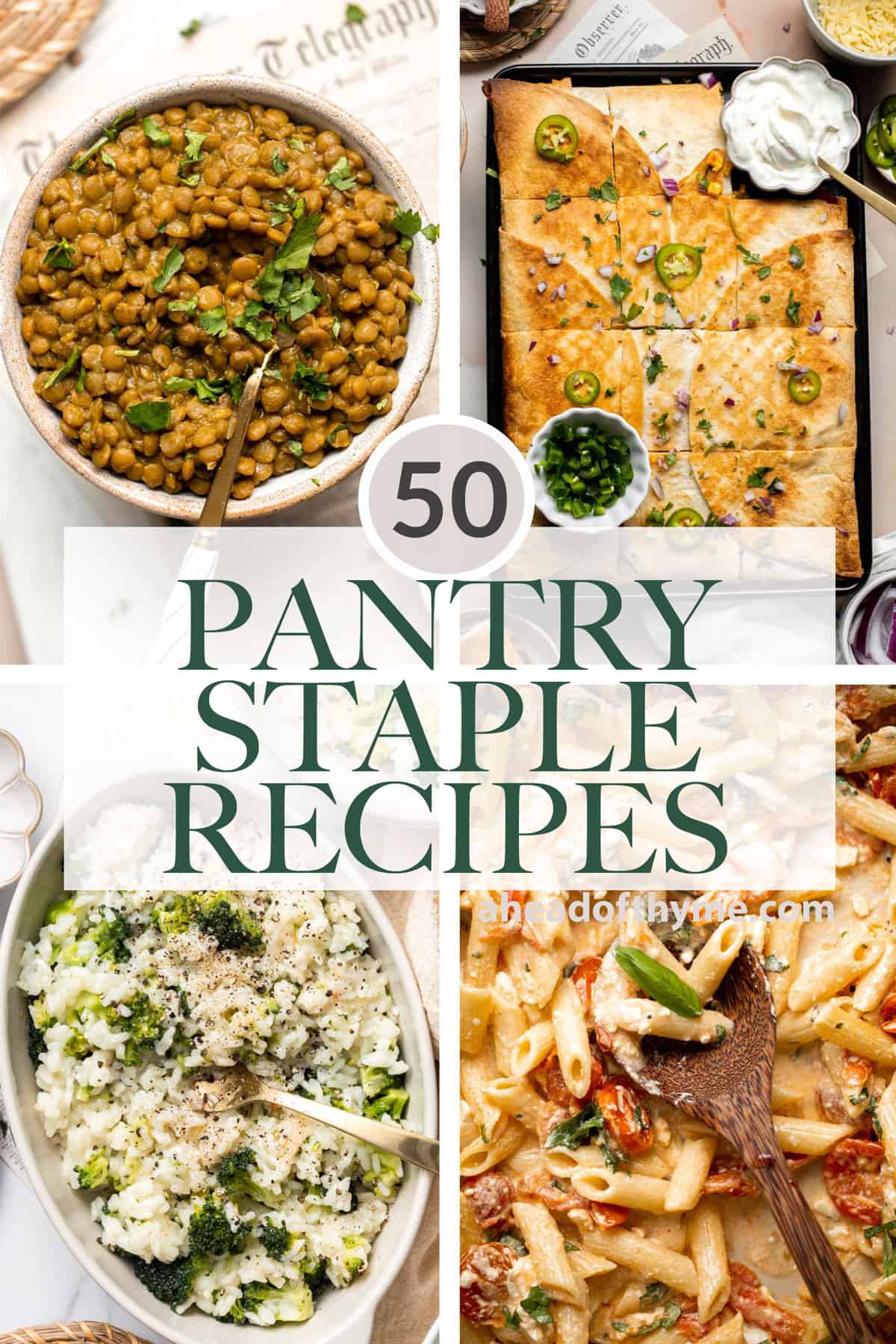 How to Stock a Pantry
A well-stocked pantry for savory cooking includes essential non-perishable foods including:
Beans: Beans are the pantry staple item, whether they are dry or canned. Now is the time to start using them up.
Canned goods: Canned goods like tomatoes and corn can be used to create hearty soups, stews, and chili. Look for low-sodium or no-salt-added options. Tuna is also a canned good that can be used in many recipes.
Pasta: Pasta is another item that you should stock in your fridge. It's a lifesaver when it comes to easy weeknight dinners in under 30 minutes.
Grains: Stock your pantry with a variety of grains like quinoa, couscous, and barley. These are versatile and can be used in a range of dishes.
Rice:
Nuts: Nuts are great to have on hand as a healthy snack or an ingredient in cooking and baking.
Cooking oils: Keep cooking oils on hand: Cooking oils like olive oil, coconut oil, and vegetable oil are essential for many recipes. Choose high-quality oils and store them in a cool, dark place.
Spices: Stock your pantry with a variety of spices to add flavor to your meals. Some essentials might include salt, pepper, garlic powder, and chili powder.
Bread-making ingredients: Flour, yeast, water and salt. That's pretty much all you need to bake homemade bread.
Easy Pantry Staple Recipes
Beans and Nuts Pantry Recipes
20-Minute One Pot Lentils (using dry lentils)
Easy 20-Minute One Pot Lentils are a healthy, nourishing, and delicious vegan meal that is easy to make in a few simple steps. Make a big batch and freeze!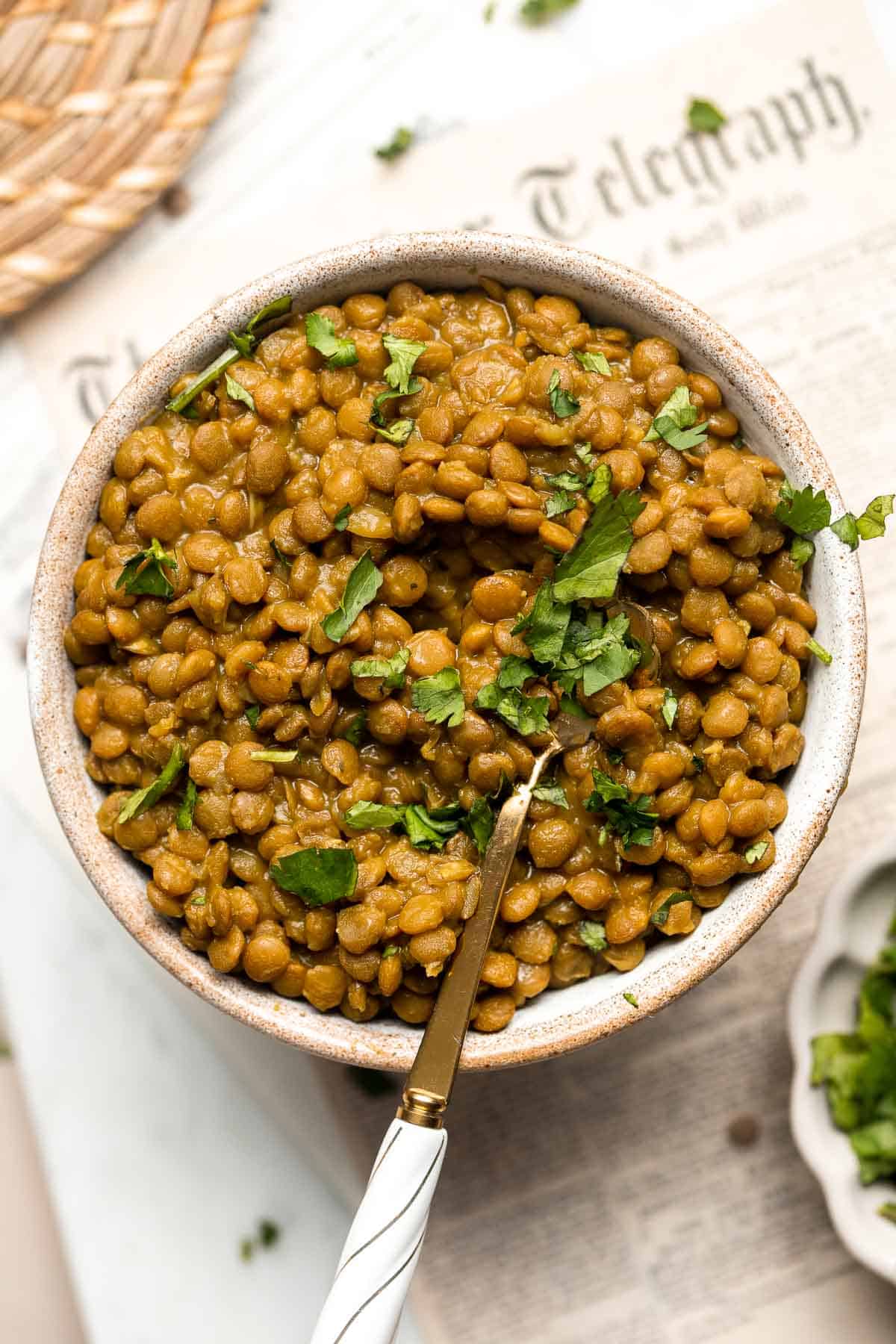 Sheet Pan Quesadillas (using canned black beans)
These Sheet Pan Quesadillas are loaded with veggies and gooey cheese, baked in the oven until crispy, and made to feed a crowd in just 30 minutes.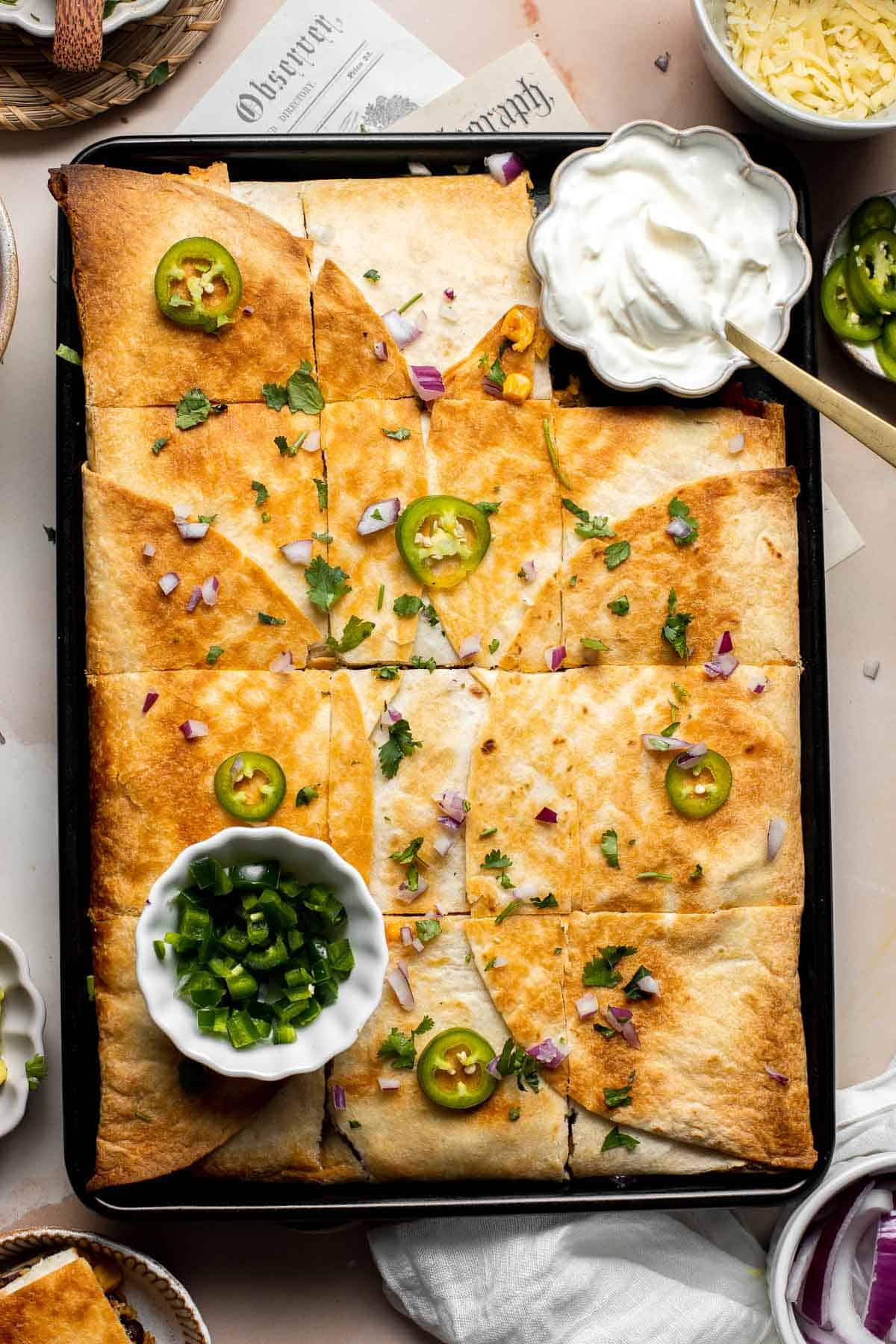 White Bean Soup with Kale is a hearty and nourishing one-pot meal that is flavorful and easy. Make this healthy soup in 30 minutes using simple ingredients.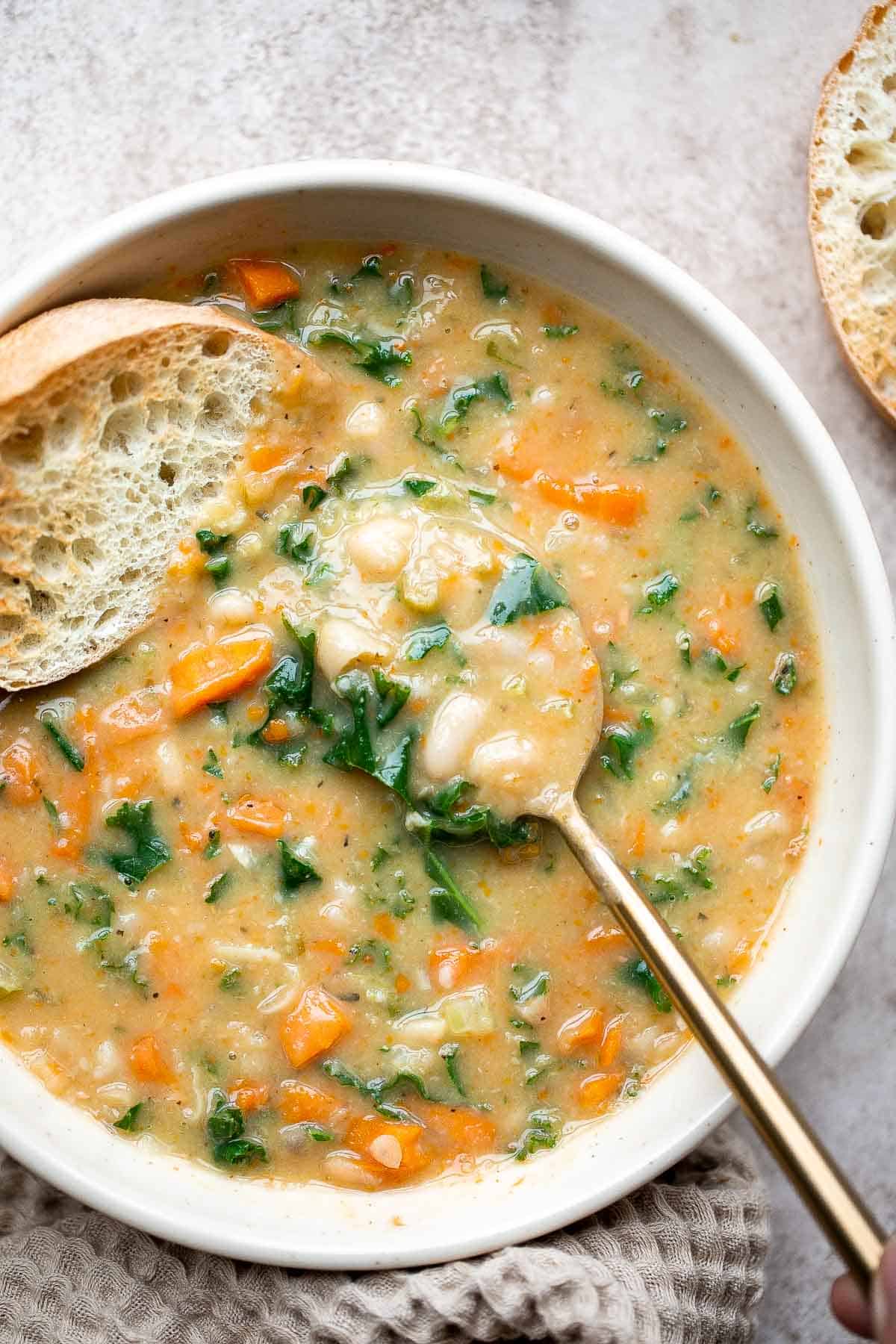 Falafel (using canned chickpeas)
Homemade falafel are delicious, golden brown and crispy on the outside, fluffy tender and soft inside. Plus, they're vegan, loaded with plant-based protein. One of my favorite vegetarian meals.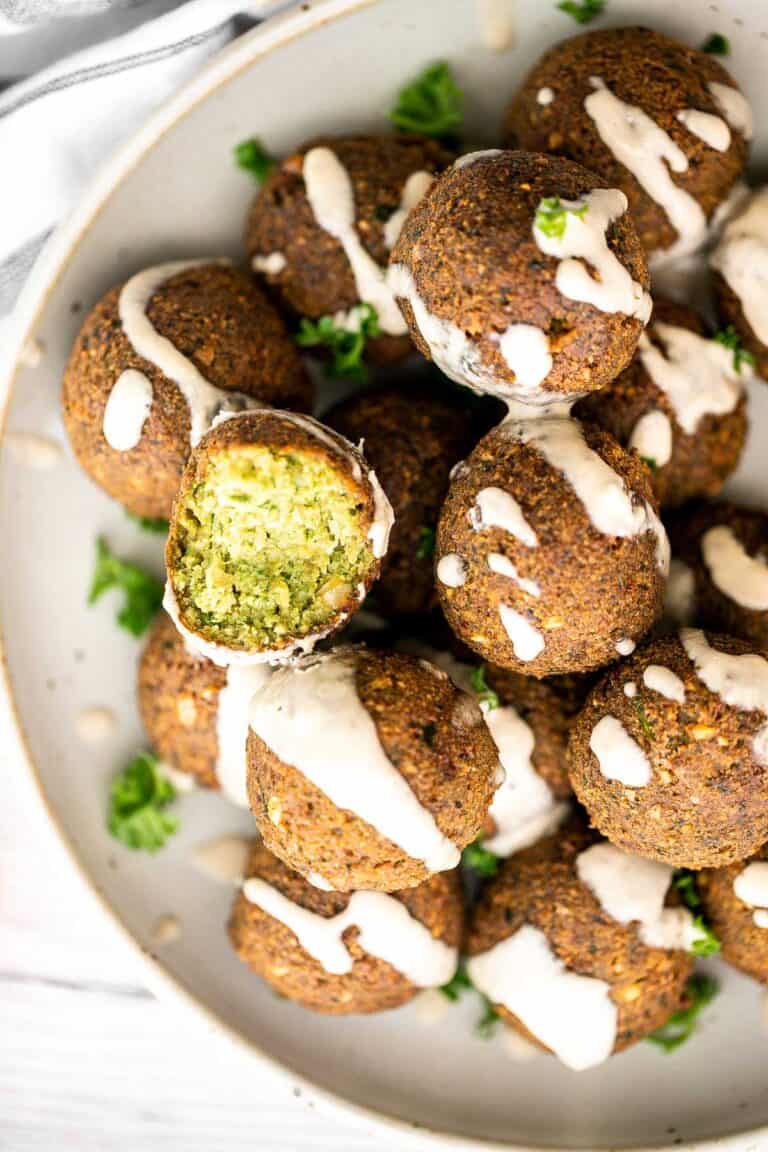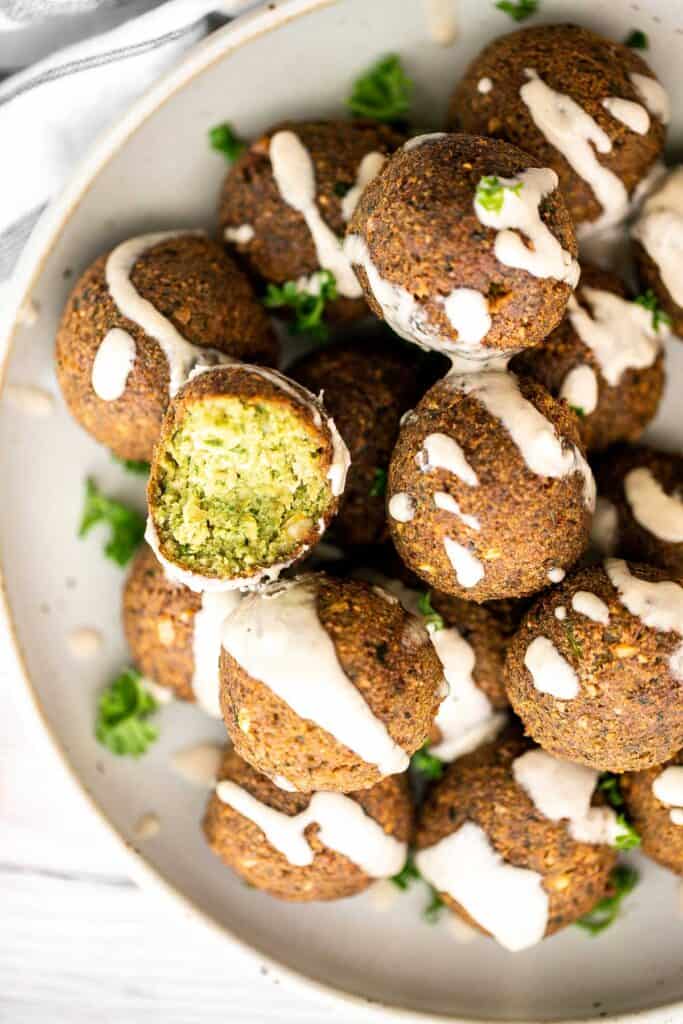 Southern Black Eyed Peas (Hoppin' John) is classic comfort food that is hearty, delicious, flavorful, and comforting. Serve it on New Year's for good luck.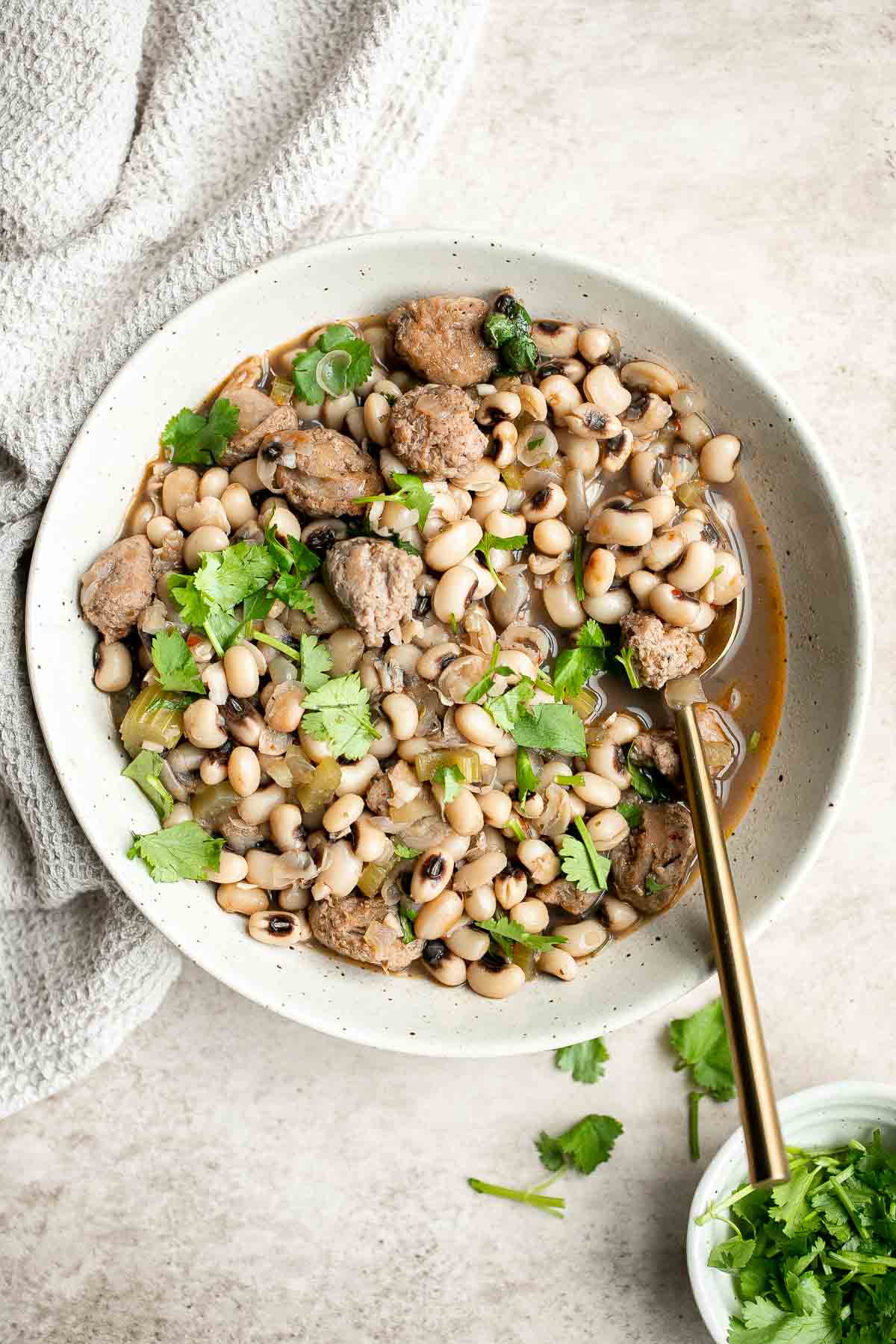 Homemade vegetarian black bean burgers are thick, hearty, flavorful, and delicious. They are easy to make with the best texture (no mushy burgers here!).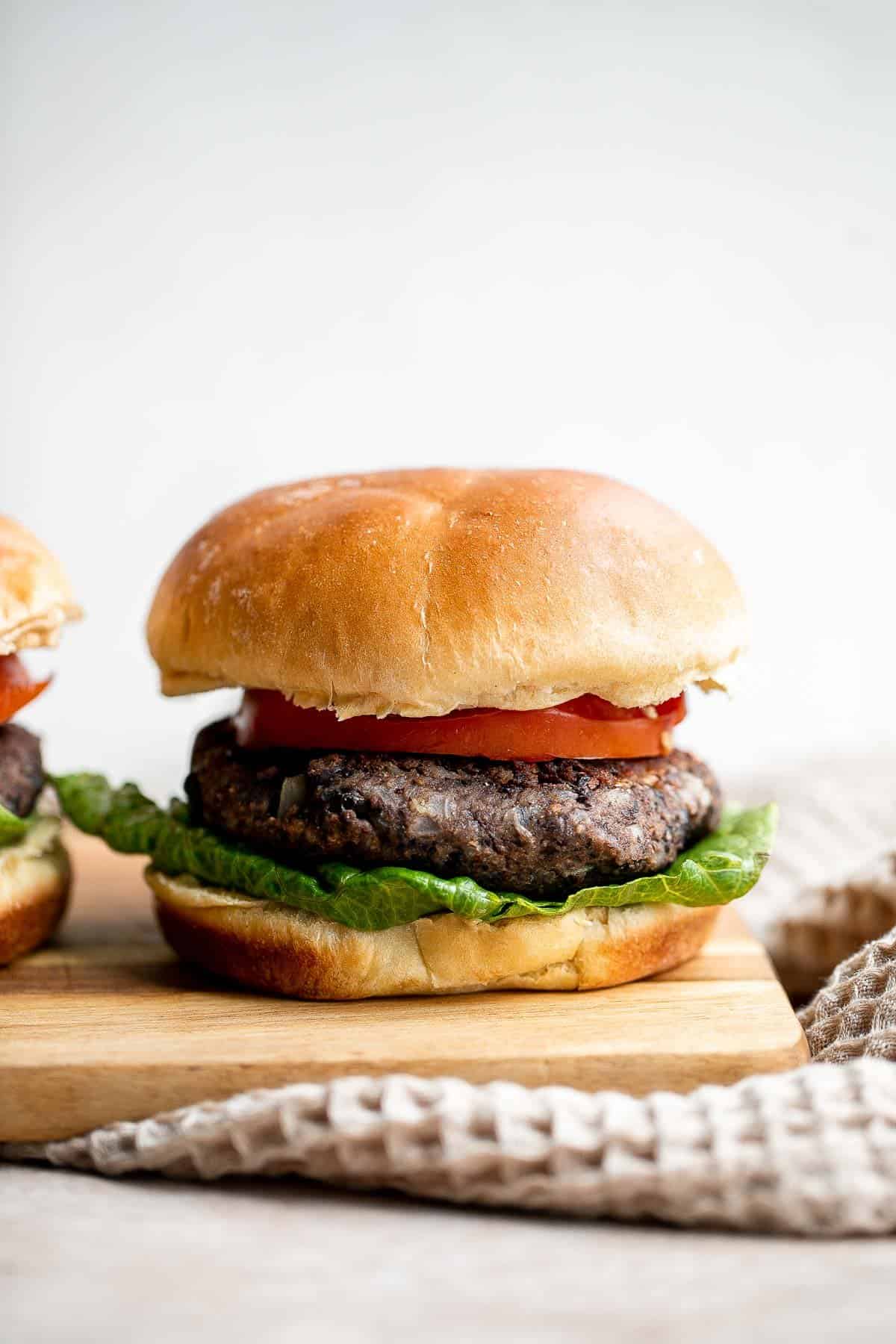 Indian-inspired, creamy coconut curry lentil soup is an easy and simple 30-minute pantry meal that is packed with spices for maximum flavour.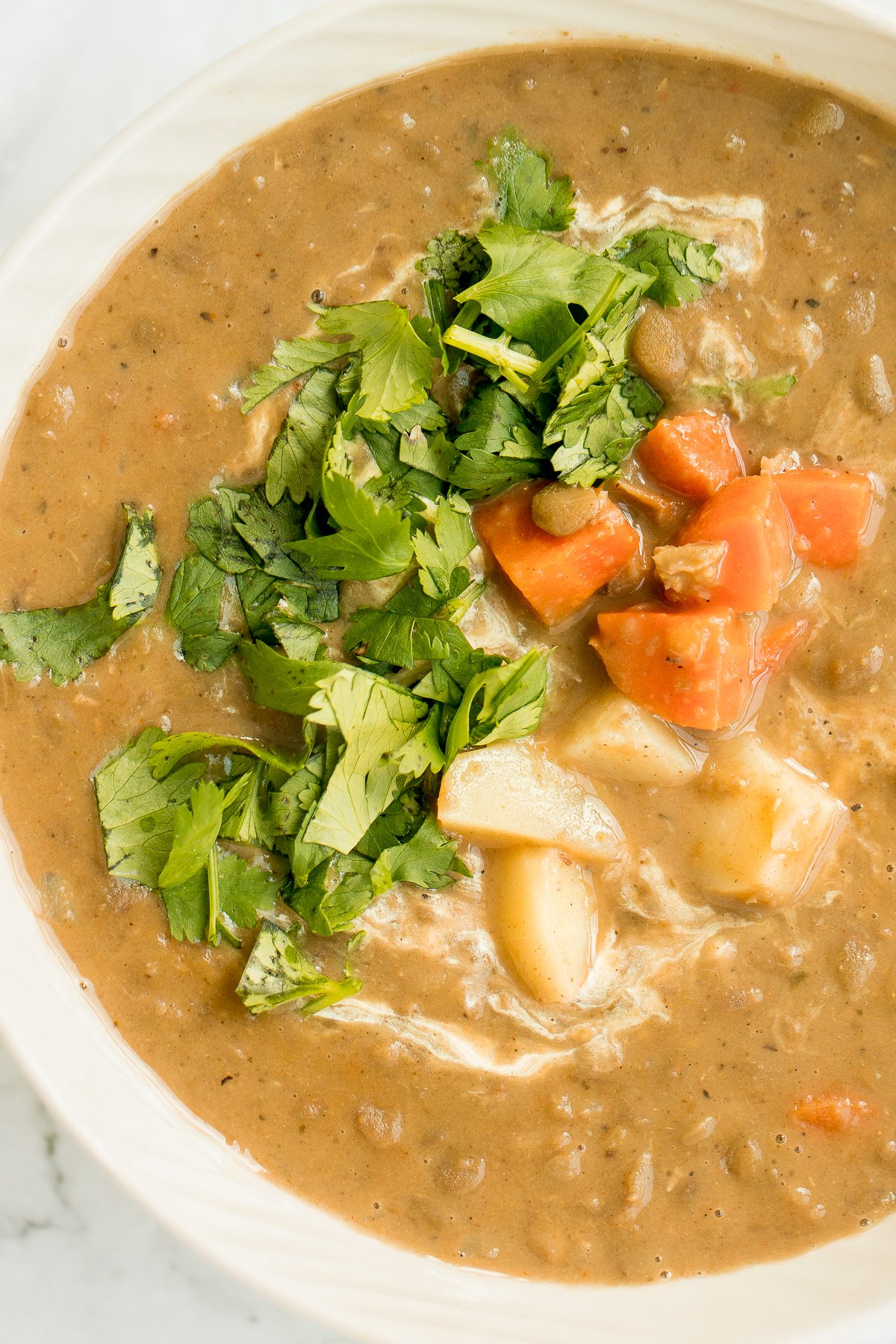 Vegan Queso (using cashews)
Vegan Queso is a 5-minute dip that is creamy, cheesy, and perfectly spiced to mimic the classic dip — without any dairy! It tastes like the real thing!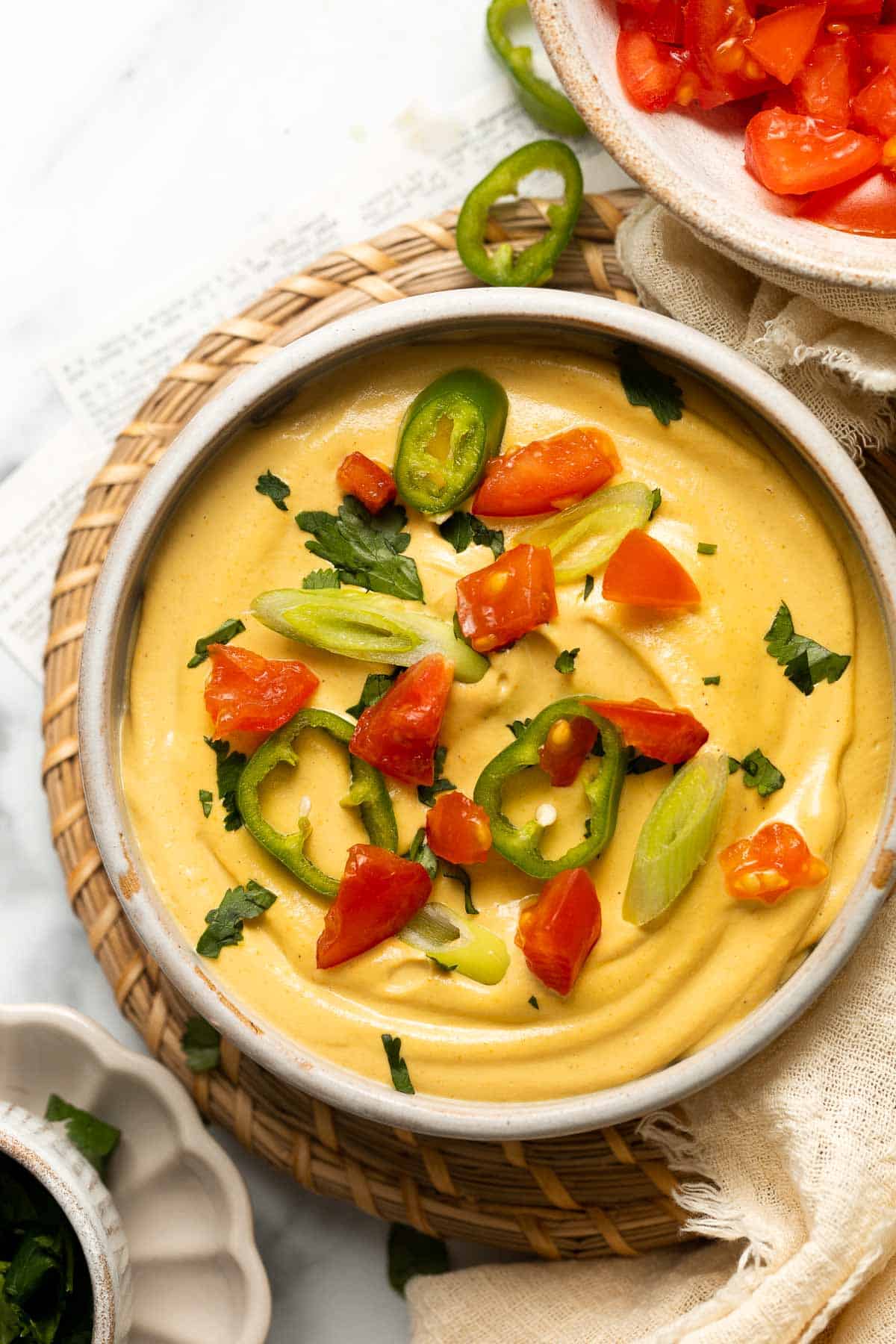 Easy one pot vegetarian chili is the perfect warm and cozy comfort meal — it's hearty, filling, wholesome, flavorful, delicious, and loaded with protein.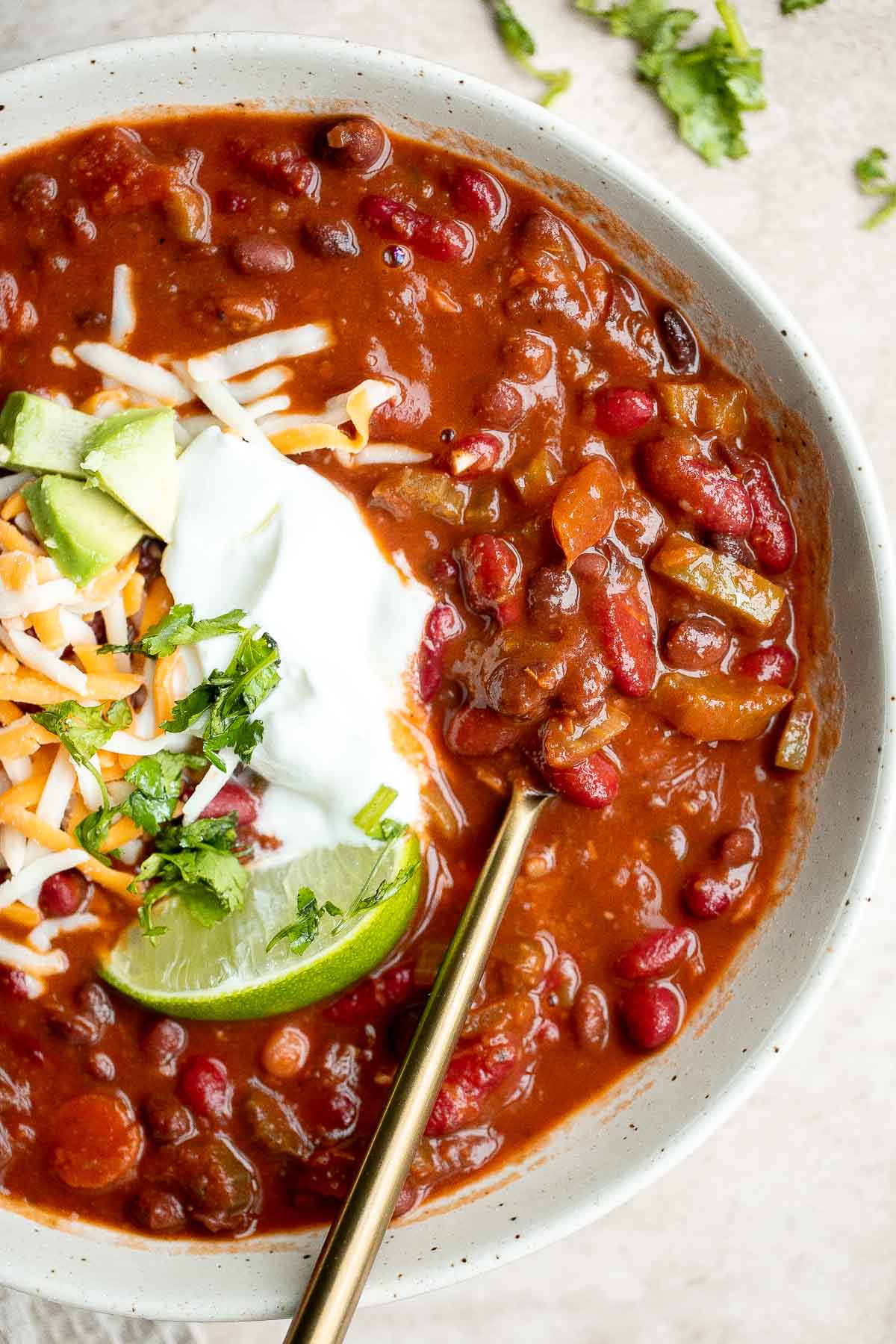 One Pot Red Kidney Beans (using dry kidney beans)
One Pot Red Kidney Beans are vegan, healthy, hearty, nourishing, and packed with plant-based protein. The perfect recipe for your dried kidney bean stash!
Pasta and Noodle Recipes
Pasta Bake with Sausage (Baked Ziti)
Pasta bake with sausage (baked ziti) is a lazy day lasagna with layers of pasta tossed in a rich meat sauce, layered with mozzarella, and baked.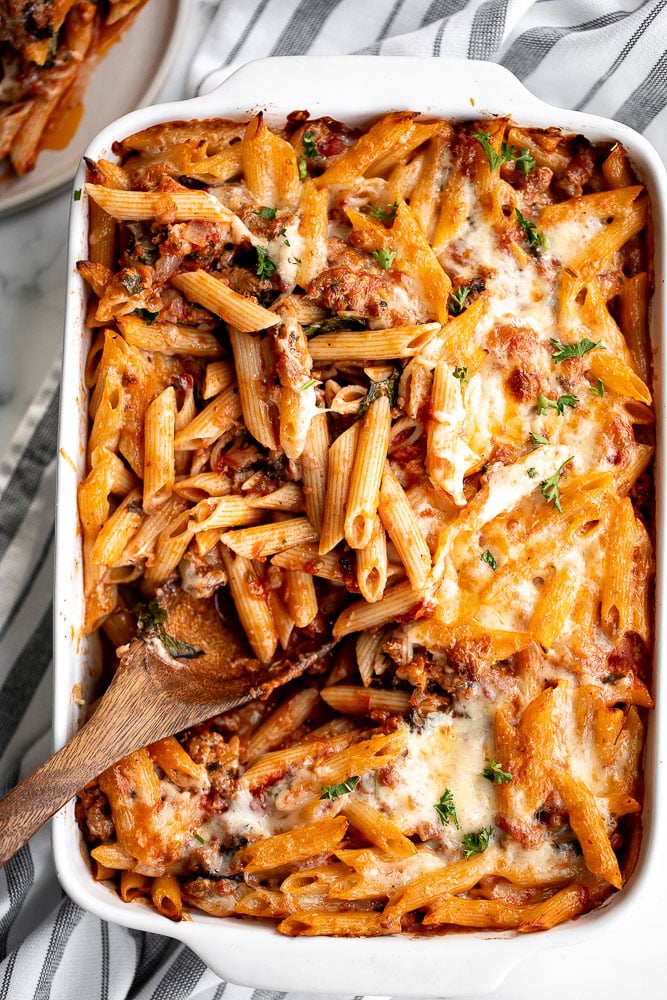 Stovetop Mac and Cheese with White Cheddar
Quick and easy, creamy stovetop mac and cheese with white cheddar is a delicious and comforting one pot 20-minute meal packed with three types of cheese.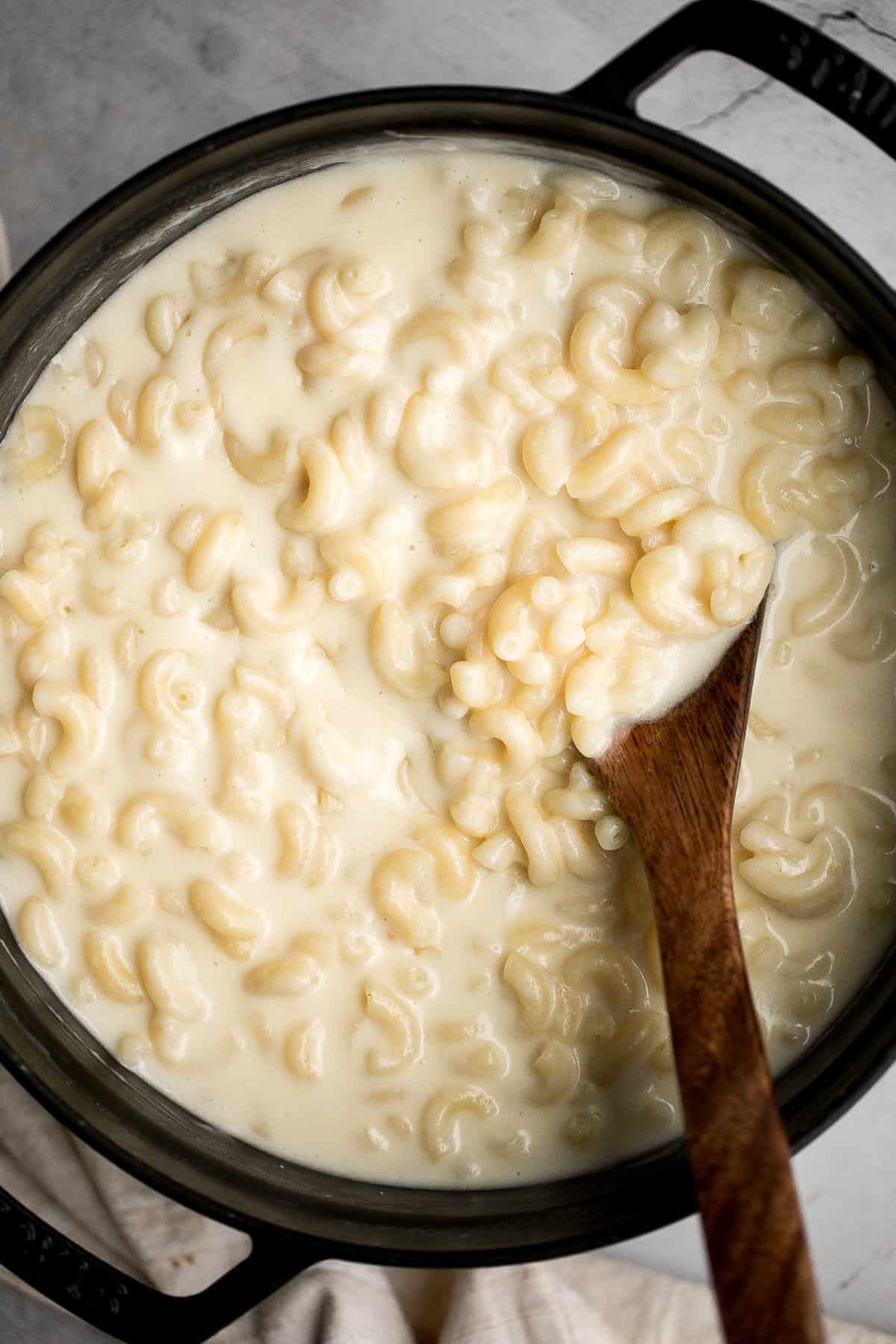 Chicken Chow Mein is a classic Chinese noodle dish that is quick and easy to make at home in 20 minutes — faster, healthier, and better than takeout.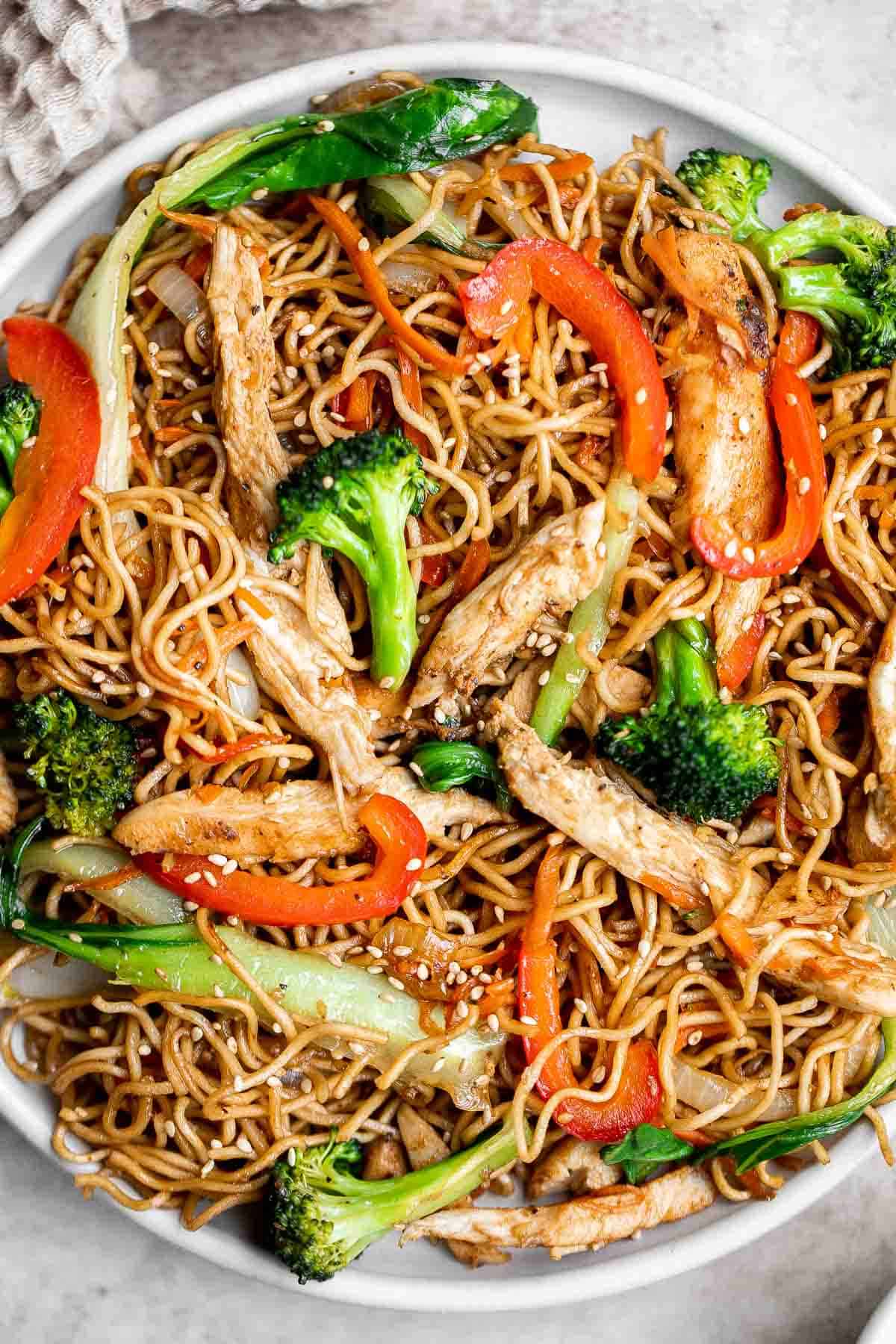 Quick and easy pesto penne pasta is a simple and light Italian pasta dish made with just five ingredients in under 15 minutes. The easiest dinner.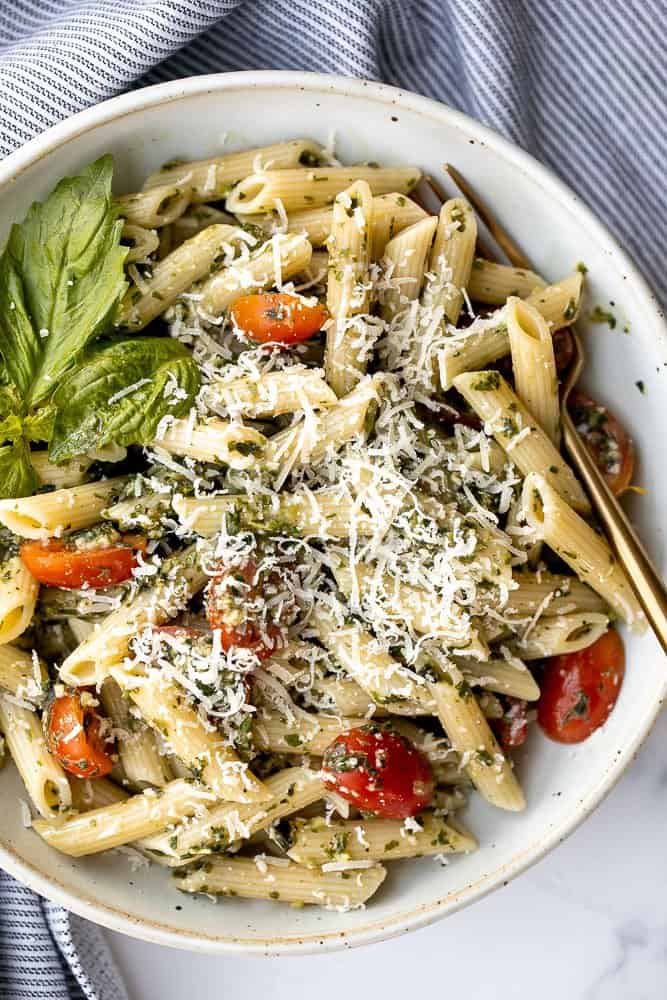 Cheesy Tortellini and Sausage Bake
Quick and easy, cheesy tortellini and sausage bake is a delicious 30-minute dinner packed with flavour. A family-favourite comfort food for busy weeknights.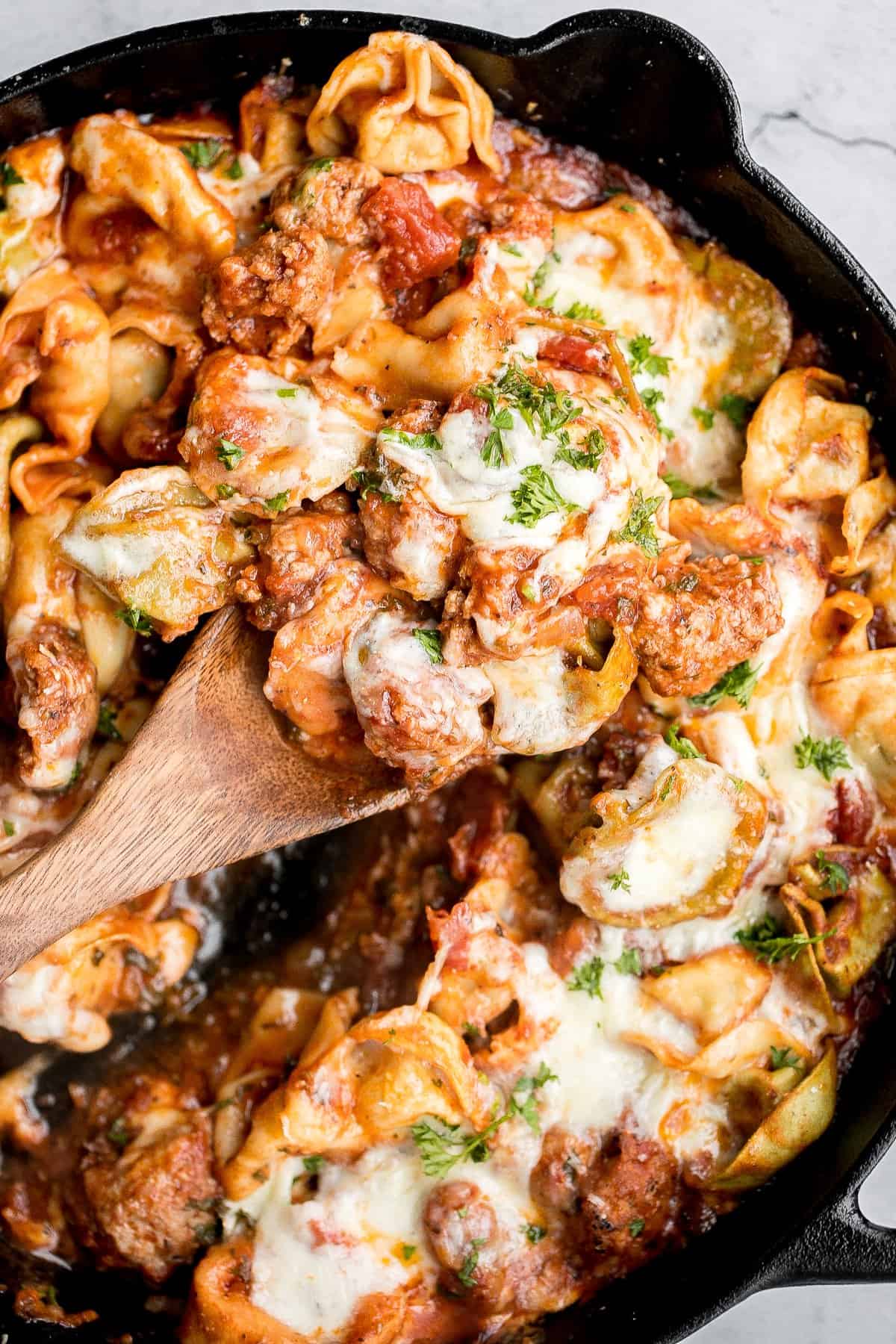 Tiktok ramen is savory, sweet and loaded with umami flavor. It's a quick and easy viral ramen hack with instant noodles, eggs, butter, garlic and soy sauce.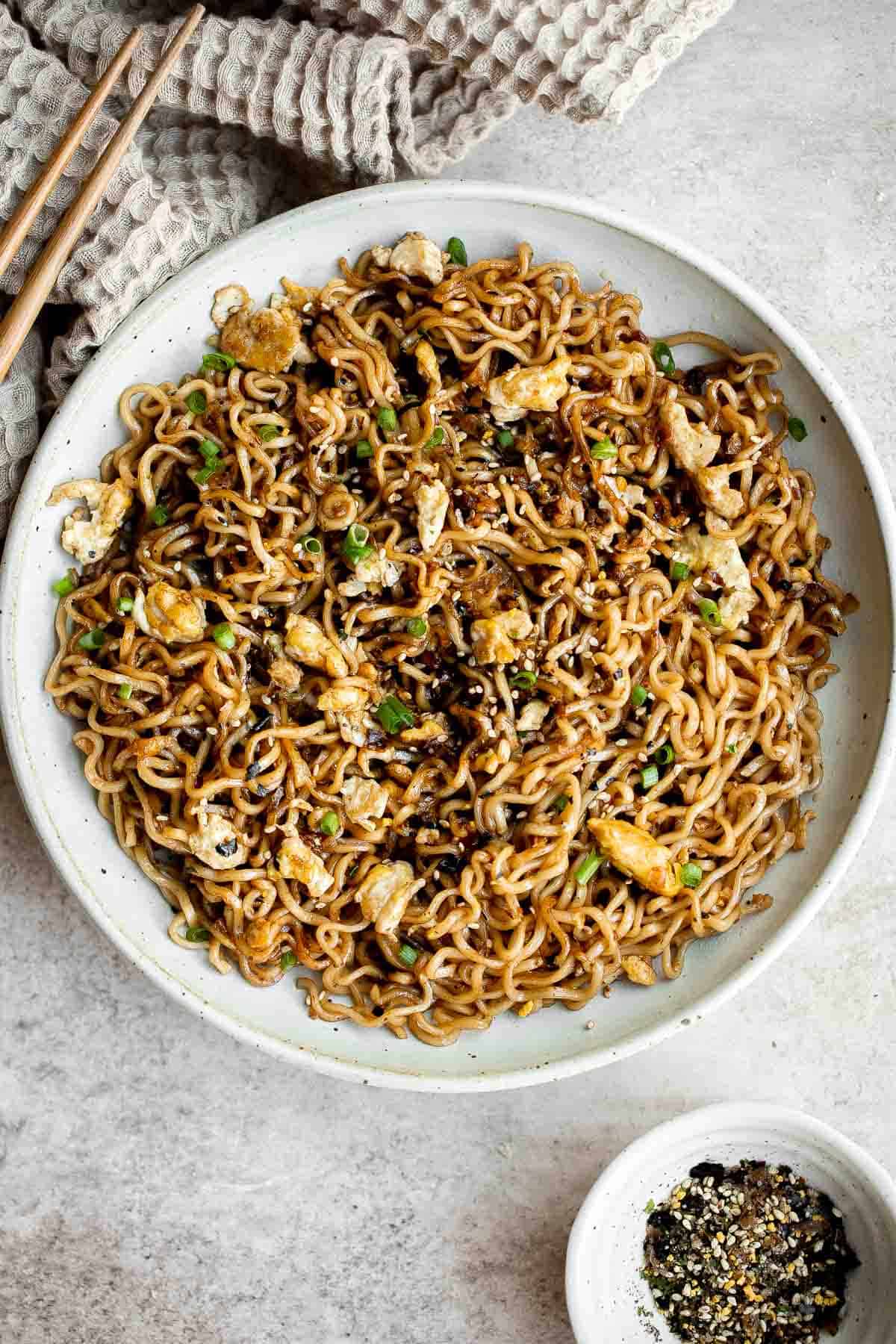 Fettuccine alfredo is a classic Italian pasta dish that is rich, creamy, and delicious. Plus, it comes together in less than 15 minutes!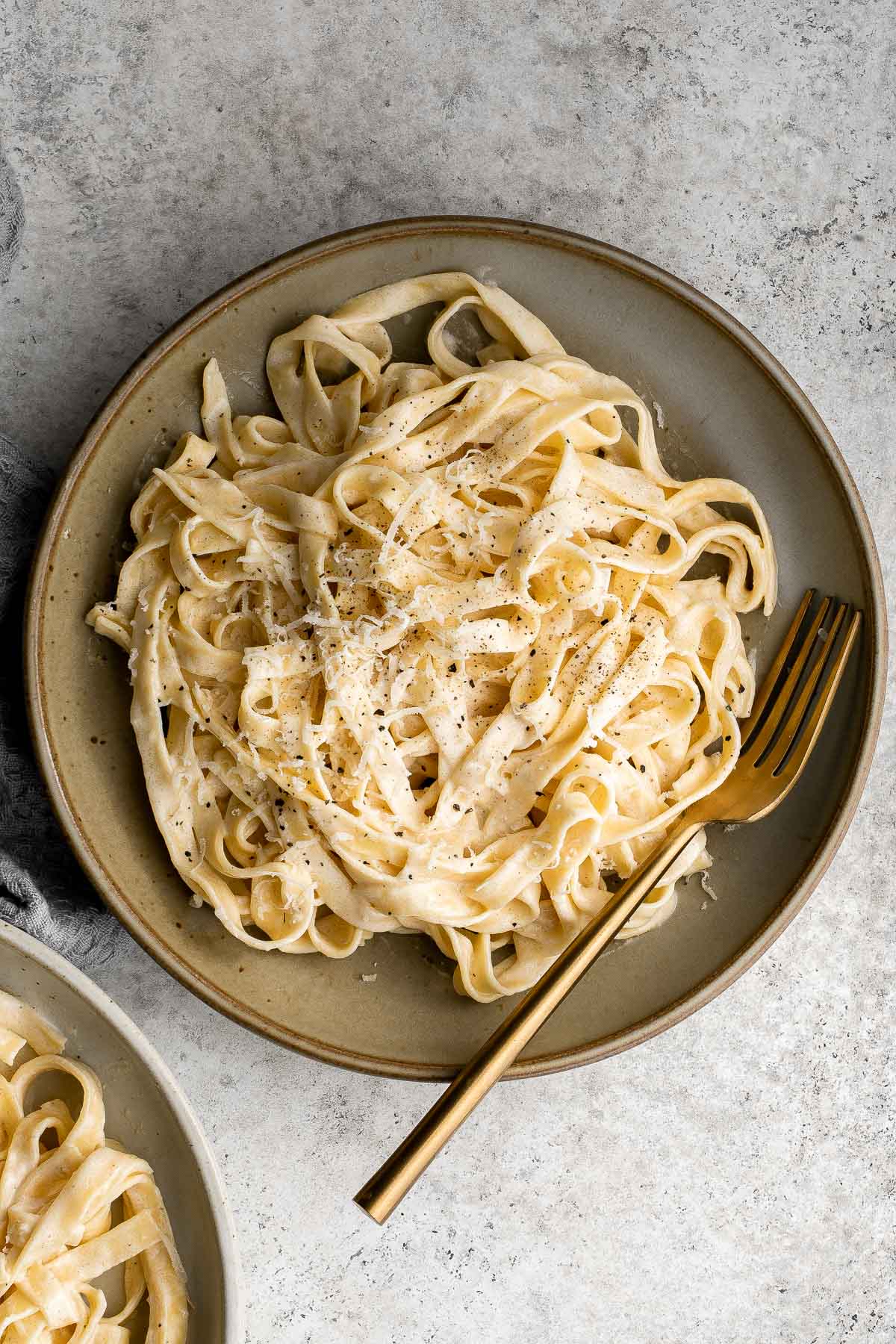 Classic easy meat lasagna is the ultimate Italian comfort food with layers of tender lasagna, meaty tomato sauce, cheese filling and melted cheese on top.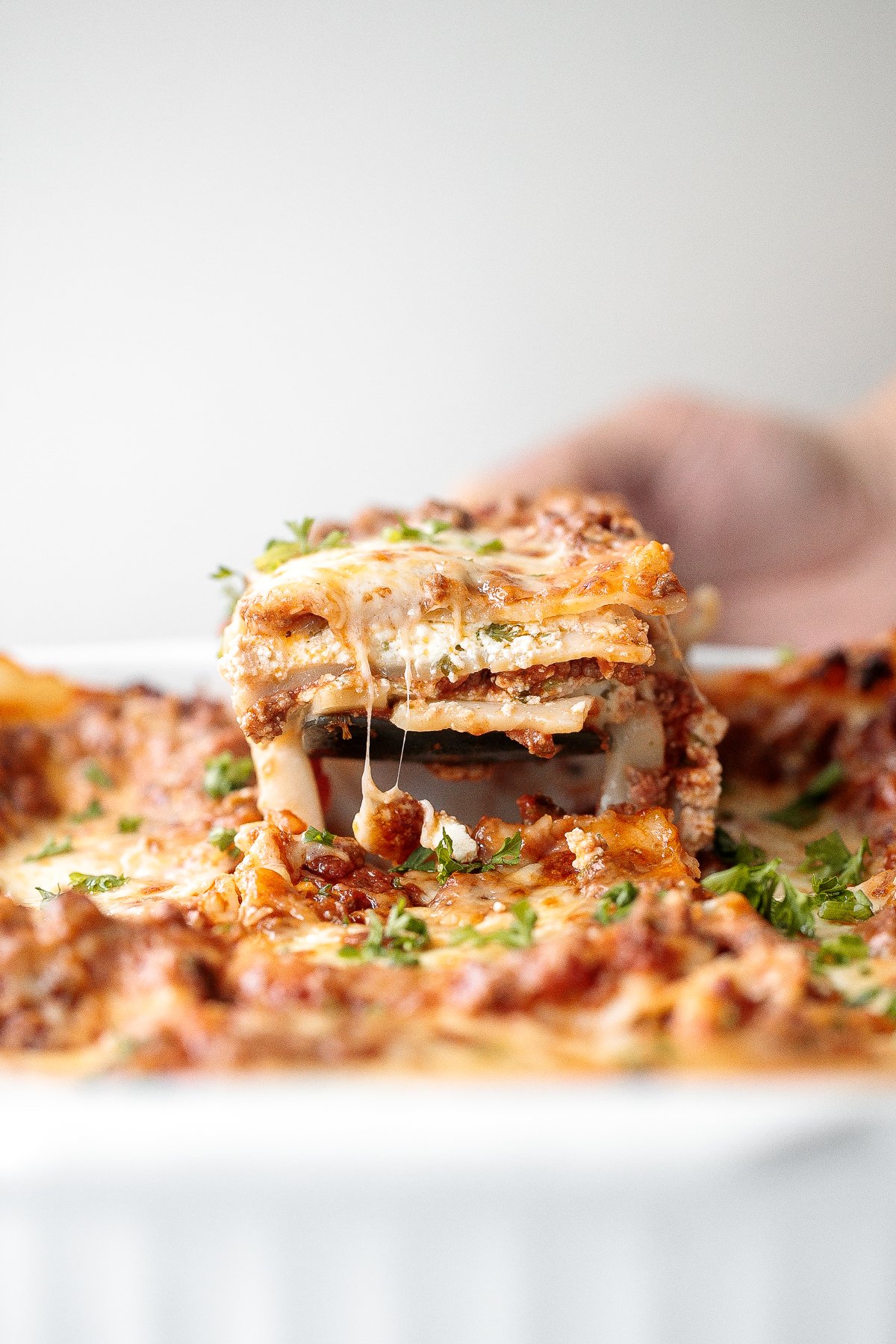 Farfalle Pasta with Mushroom Rose Sauce
Farfalle pasta with mushroom rose sauce is creamy yet light, delicious and flavorful, and quick and easy to make in 20 minutes. Best comfort food dinner!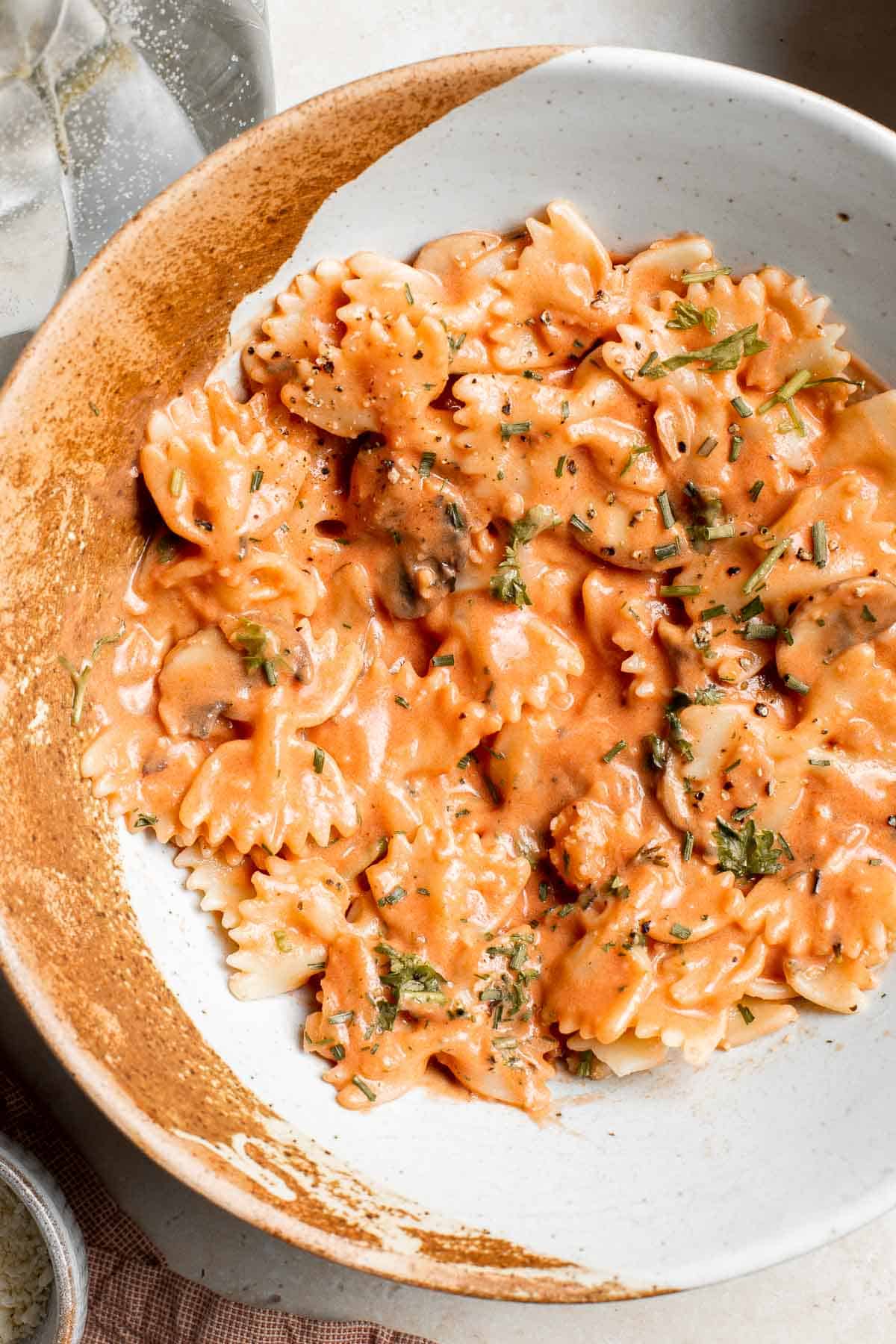 No more takeout when you can make flavourful, restaurant-style, authentic chicken Pad Thai at home in just 10 minutes. It's sweet, savoury, sour and nutty.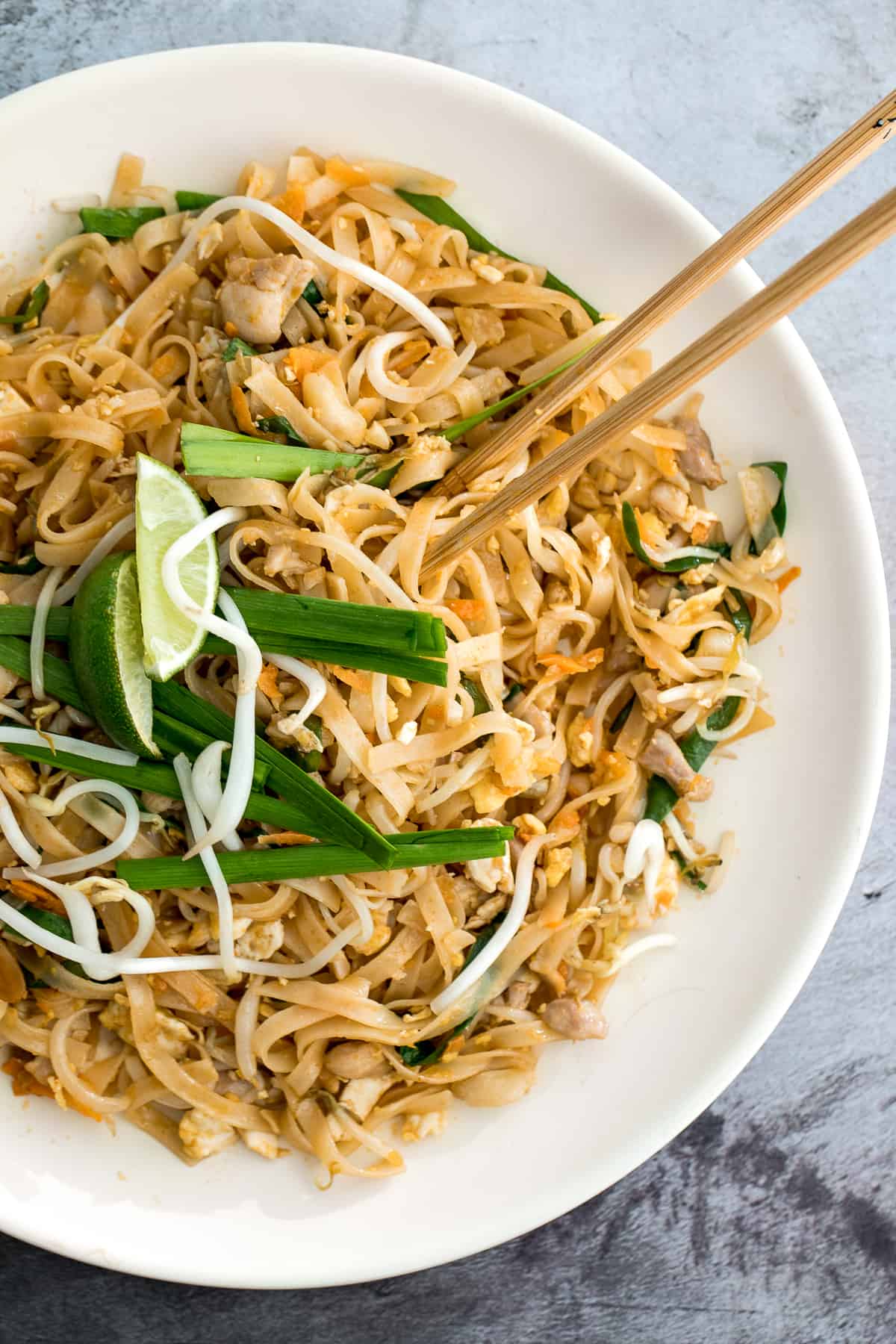 Baked Feta Pasta is a quick and easy weeknight dinner recipe that is creamy, delicious, and flavorful — the whole family will love this Tiktok pasta!
Grains and Rice Recipes
Broccoli Rice is the perfect side dish: creamy, cheesy, healthy, and filling. Plus, it's quick and easy and all made in one pot in just over 30 minutes.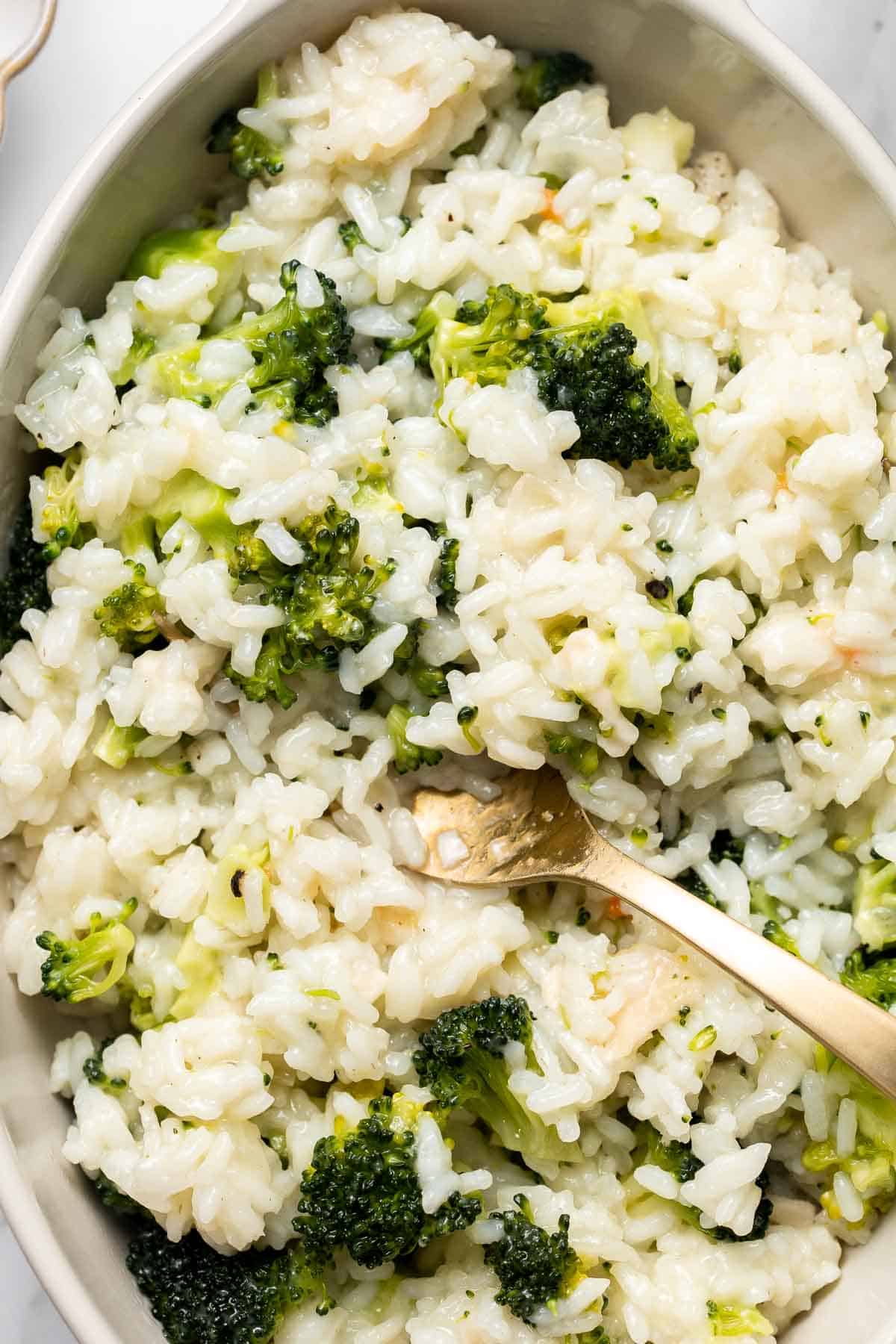 Mediterranean Couscous Salad is healthy, flavorful, and easy to make. It's packed with classic ingredients including couscous, fresh veggies, and feta.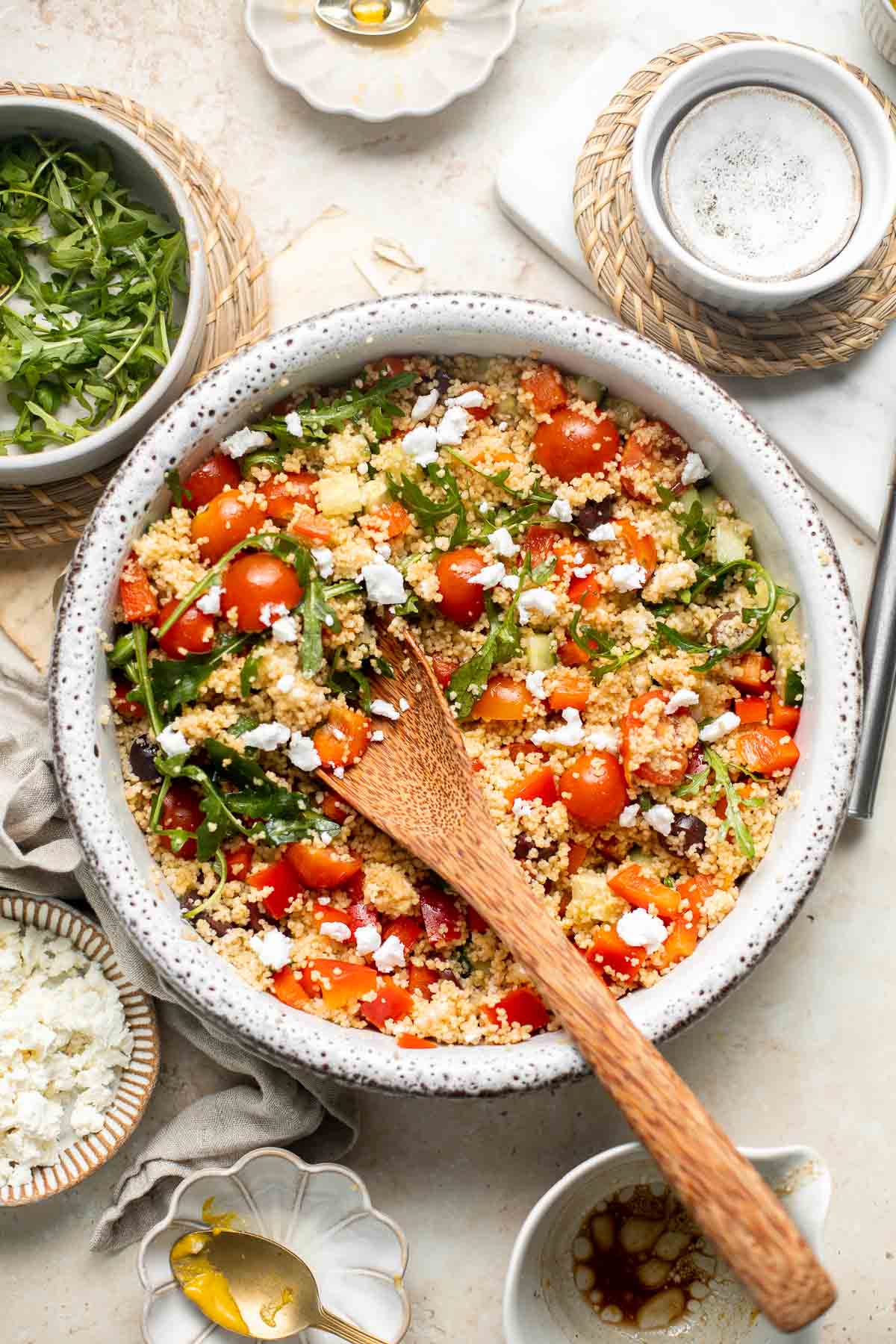 Making perfect fluffy quinoa at home is quick and a lot easier than you think! Learn how to cook quinoa perfectly every time using our simple recipe.
Make flavourful, Chinese restaurant-style vegetarian fried rice at home in 10 minutes, with fully customizable ingredients, and say good-bye to take-out!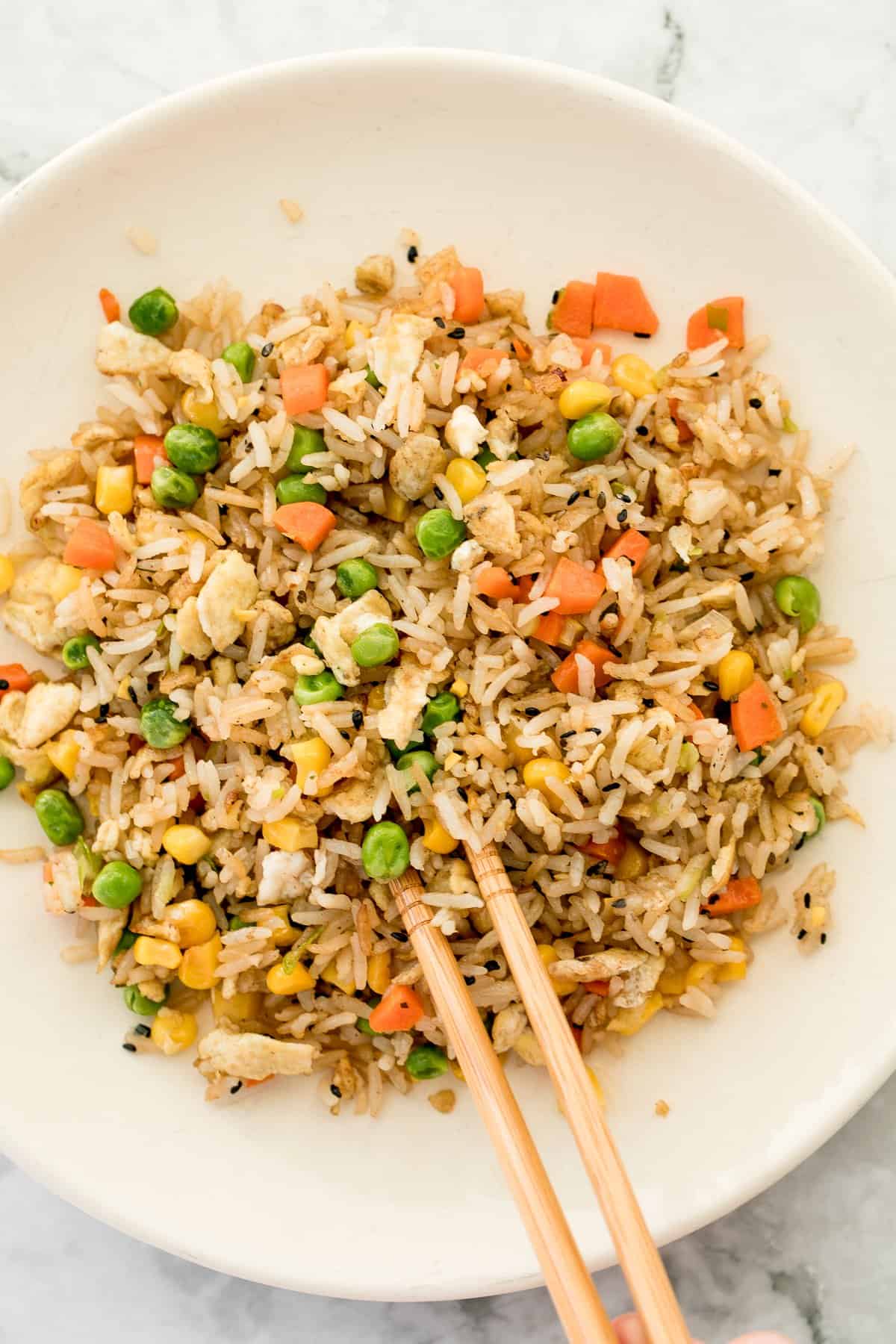 This Vegetarian Bolognese is a quick and easy vegetable-packed pasta with the flavor, texture, and goodness of a traditional Bolognese without the meat.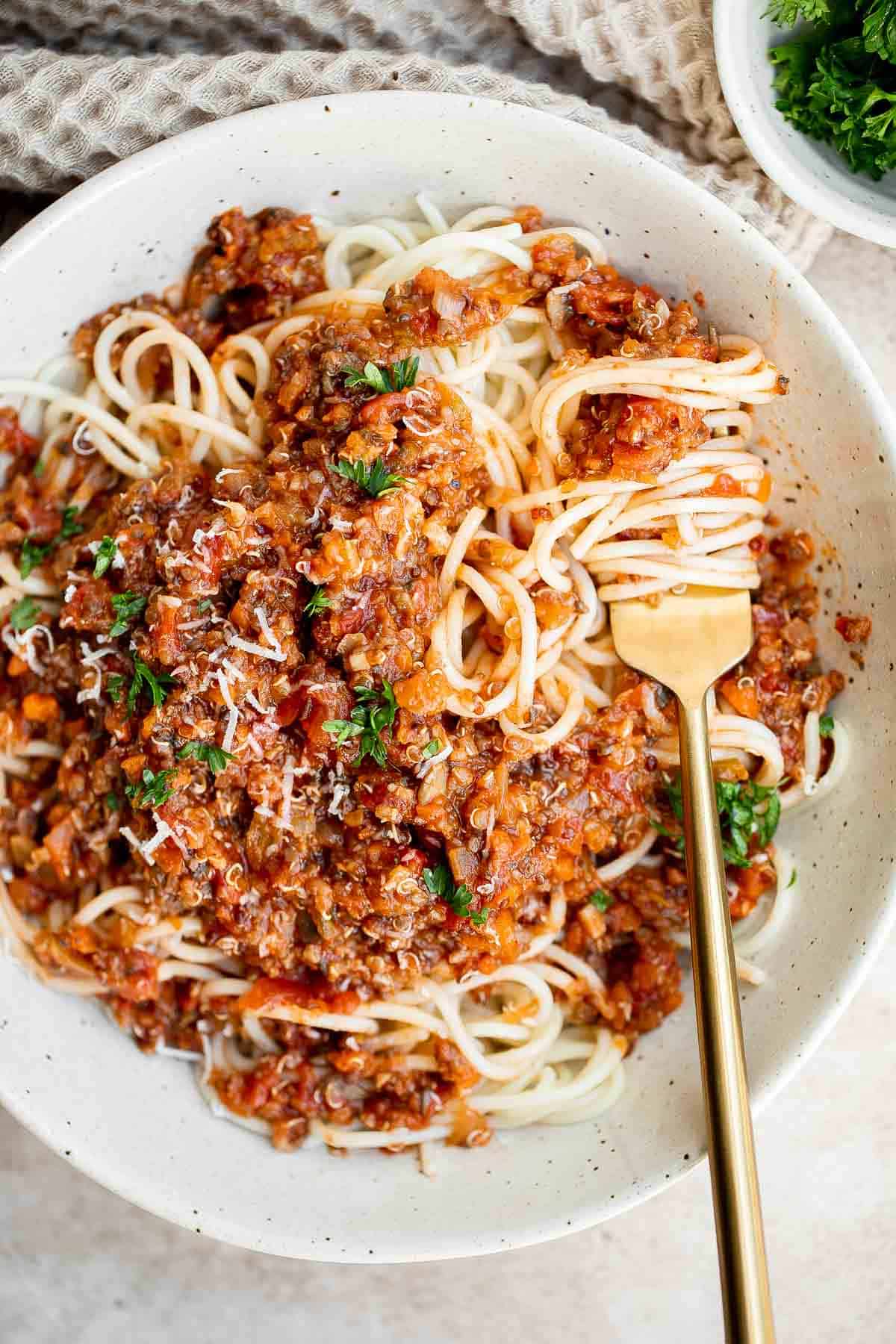 Ground beef stuffed peppers are delicious, healthy, and filling. Stuffed with beef rice and veggies, they're easy to make ahead and freezer-friendly.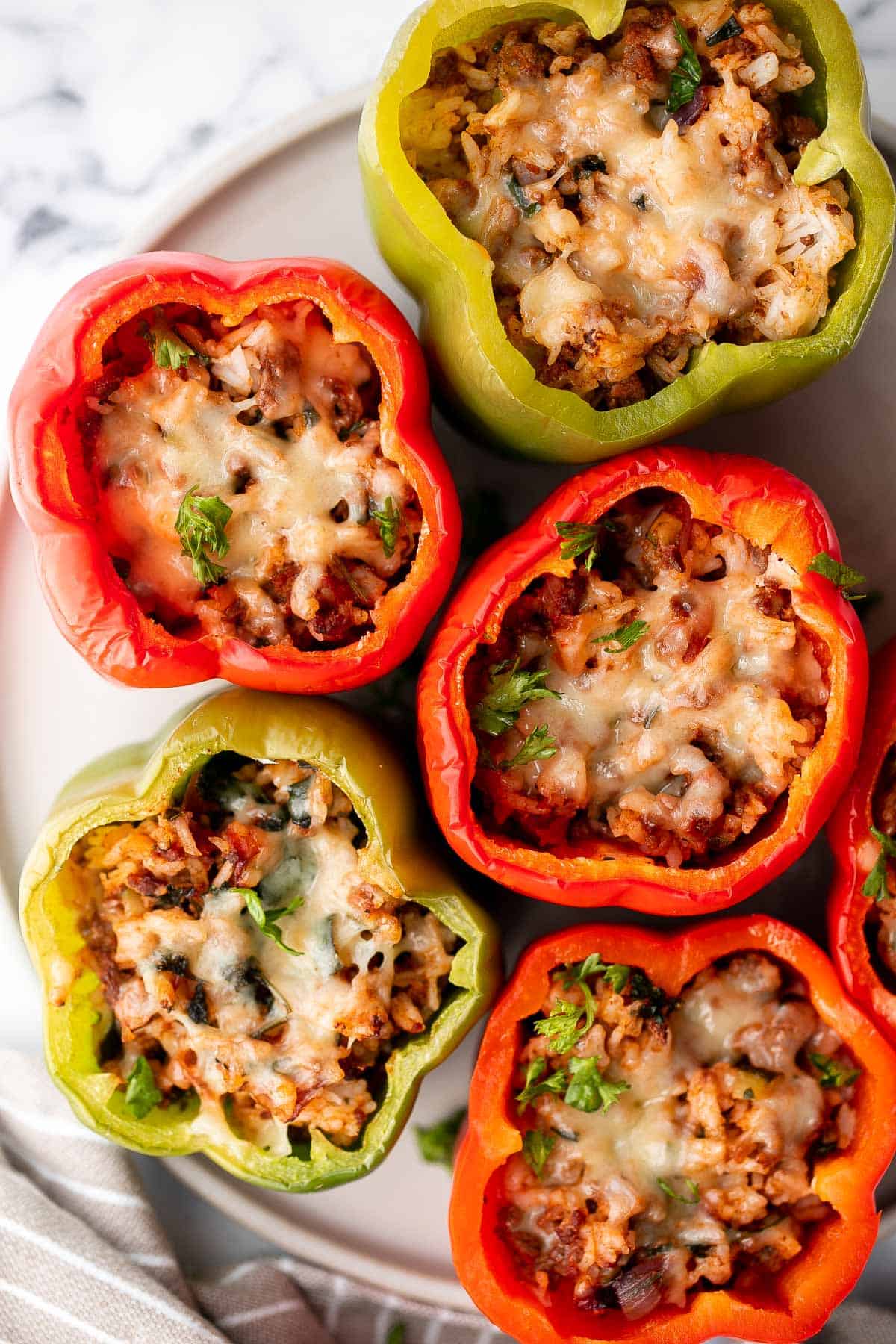 Hearty beef cabbage barley soup is wholesome, filling and flavourful. This one pot meal can be made ahead and is freezer-friendly. Prep it in 10 minutes.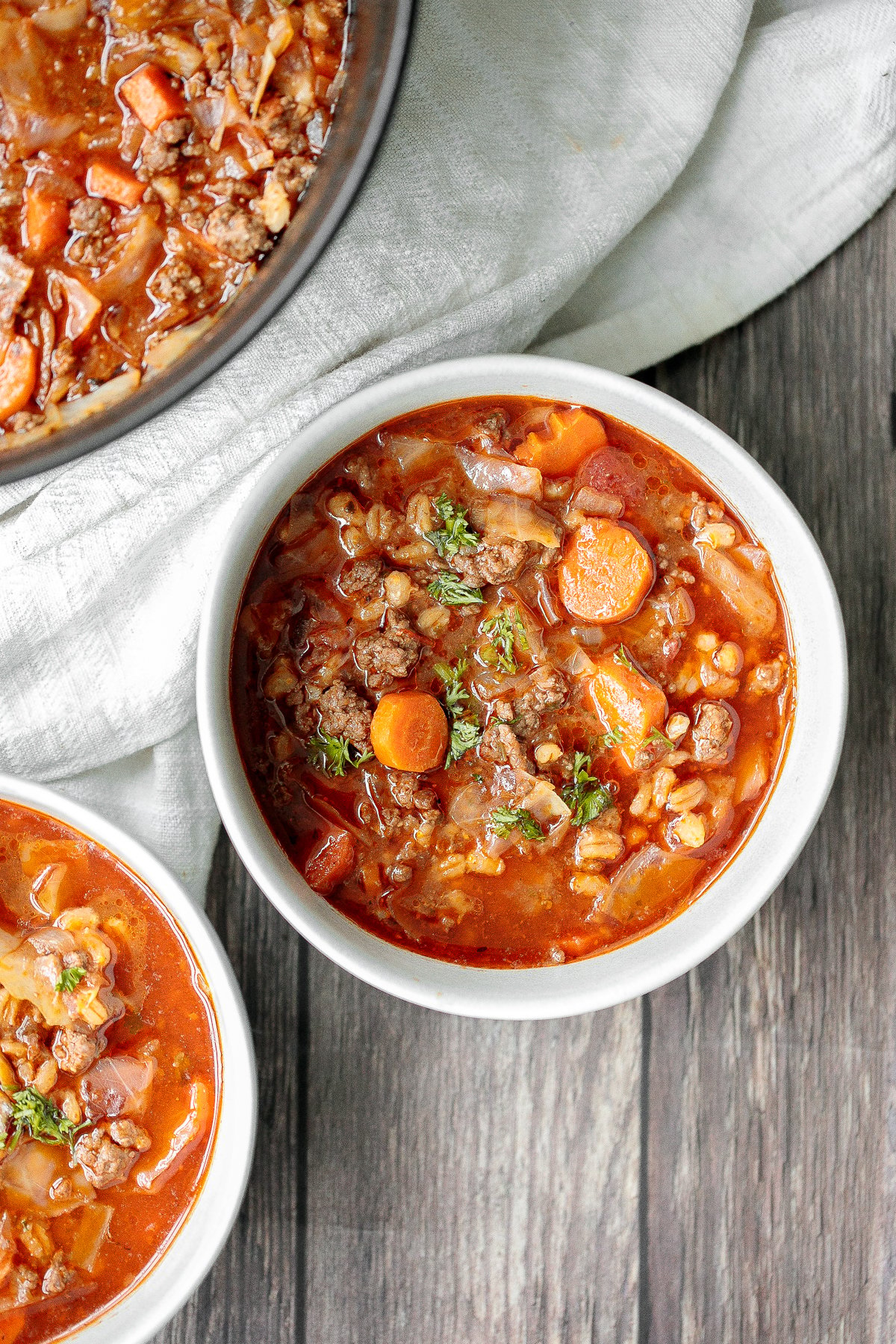 Soup Recipes
Artichoke Soup (using canned artichokes)
Creamy artichoke soup is rich, healthy, delicious, easy to make, and freezer-friendly. This vegetarian soup is loaded with artichokes, leeks, and potatoes.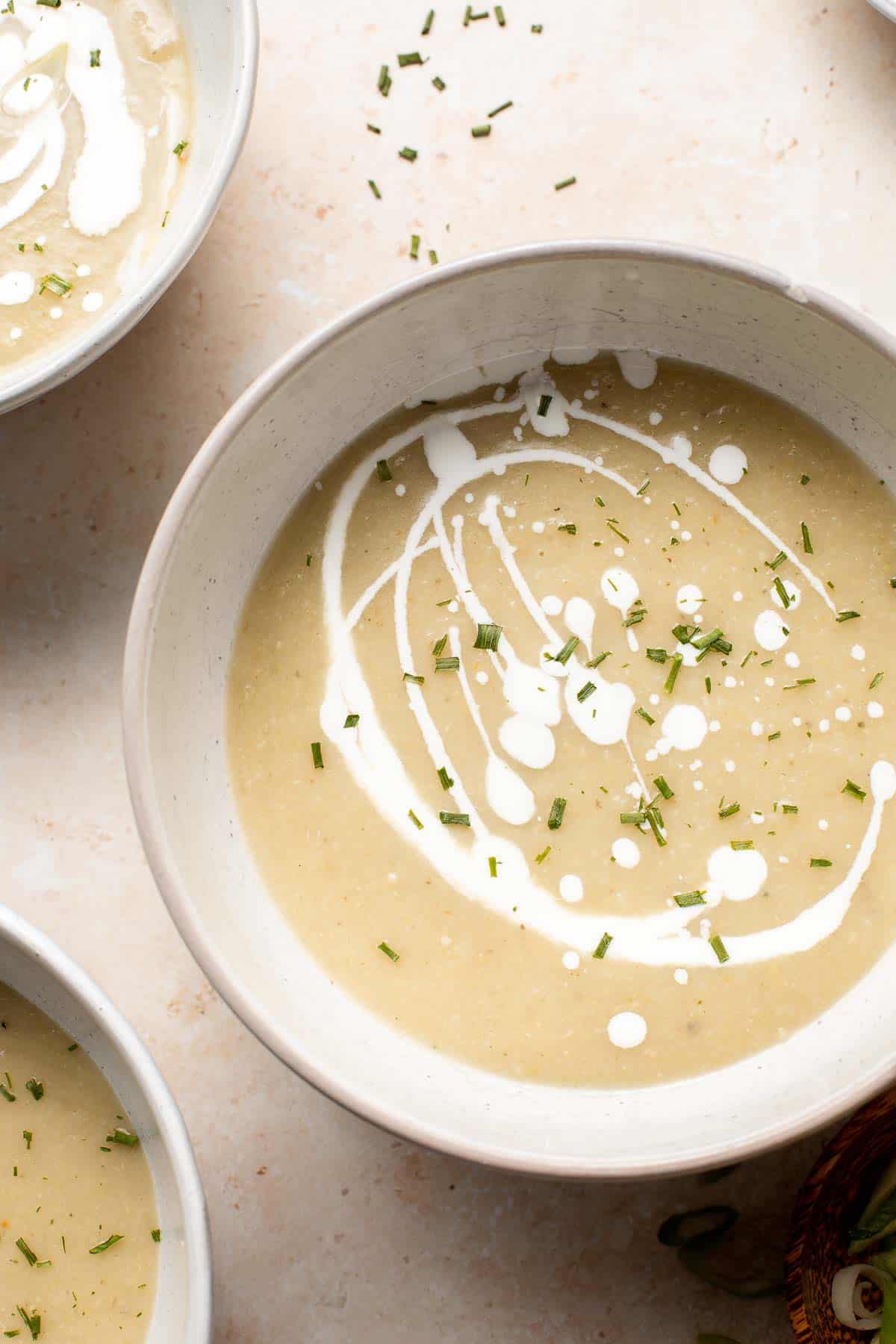 Classic split pea soup is a wholesome, filling, and delicious one pot meal that will warm you up. It's hearty, flavorful, and is loaded with nutrients.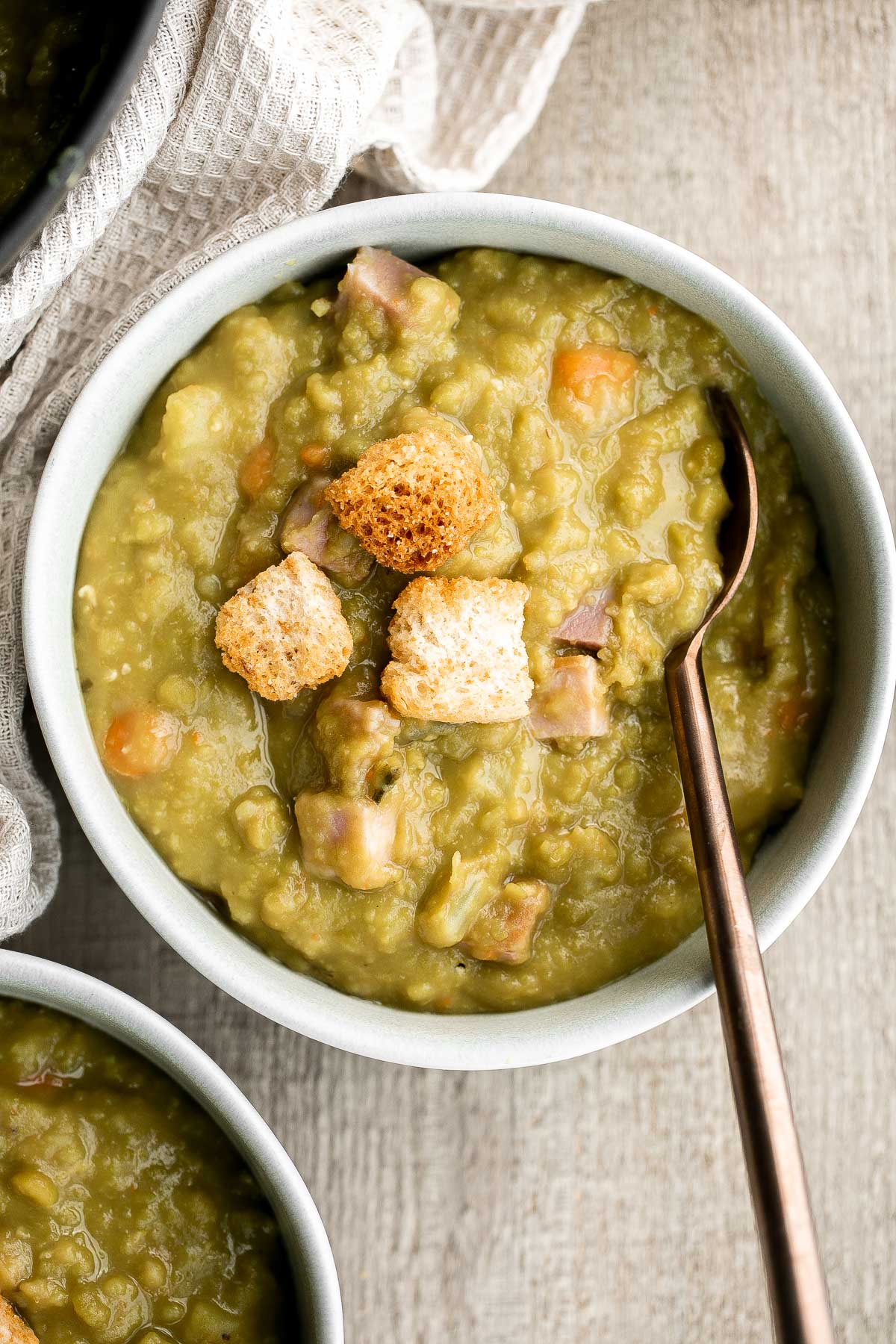 Minestrone soup is a hearty, healthy, nourishing, and delicious classic Italian soup, packed with vegetables and pasta simmered in a rich tomato broth.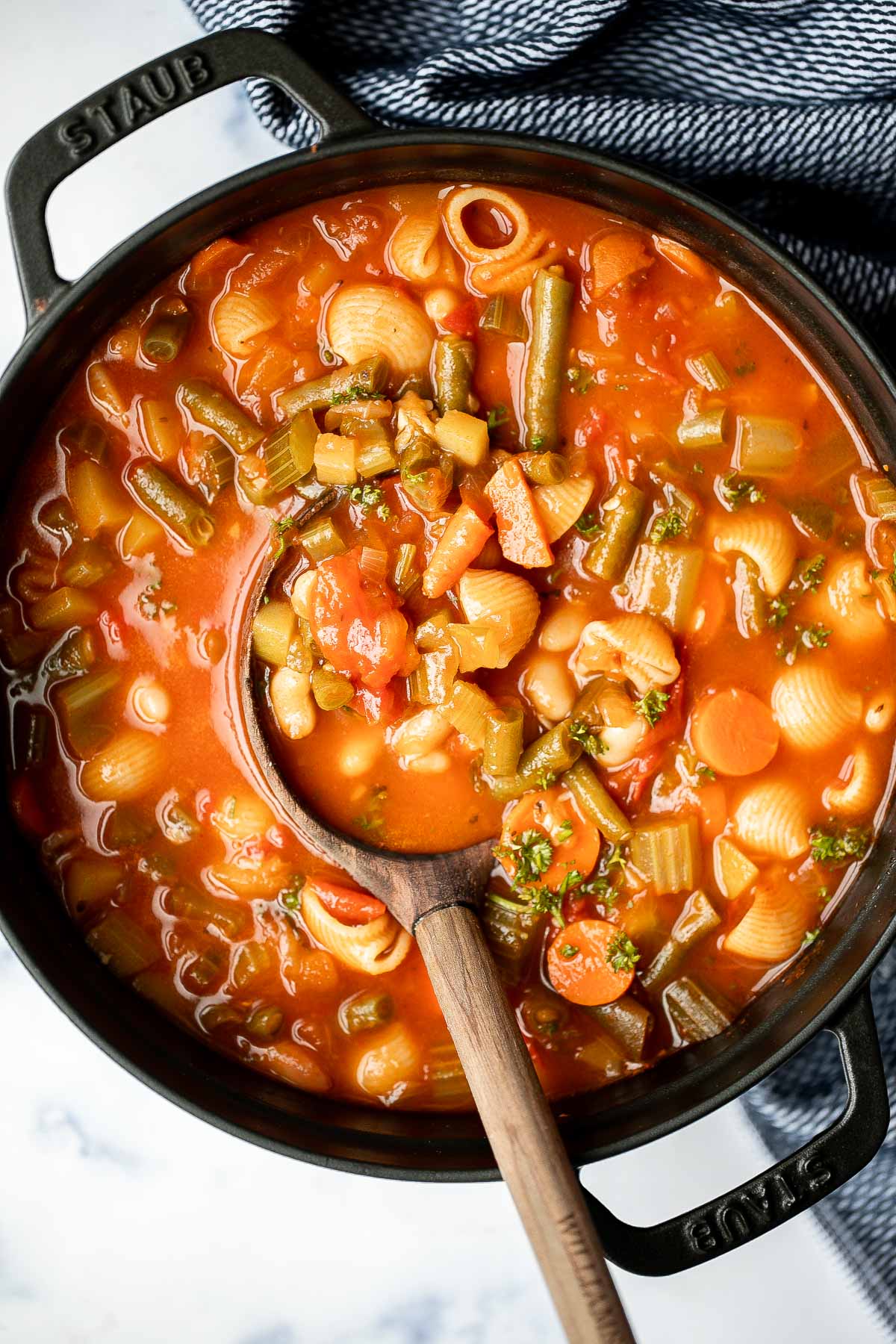 Potato Corn Chowder is rich, creamy, hearty, and delicious. Made with simple ingredients in 35 minutes, this vegetarian soup is perfect for a quick meal.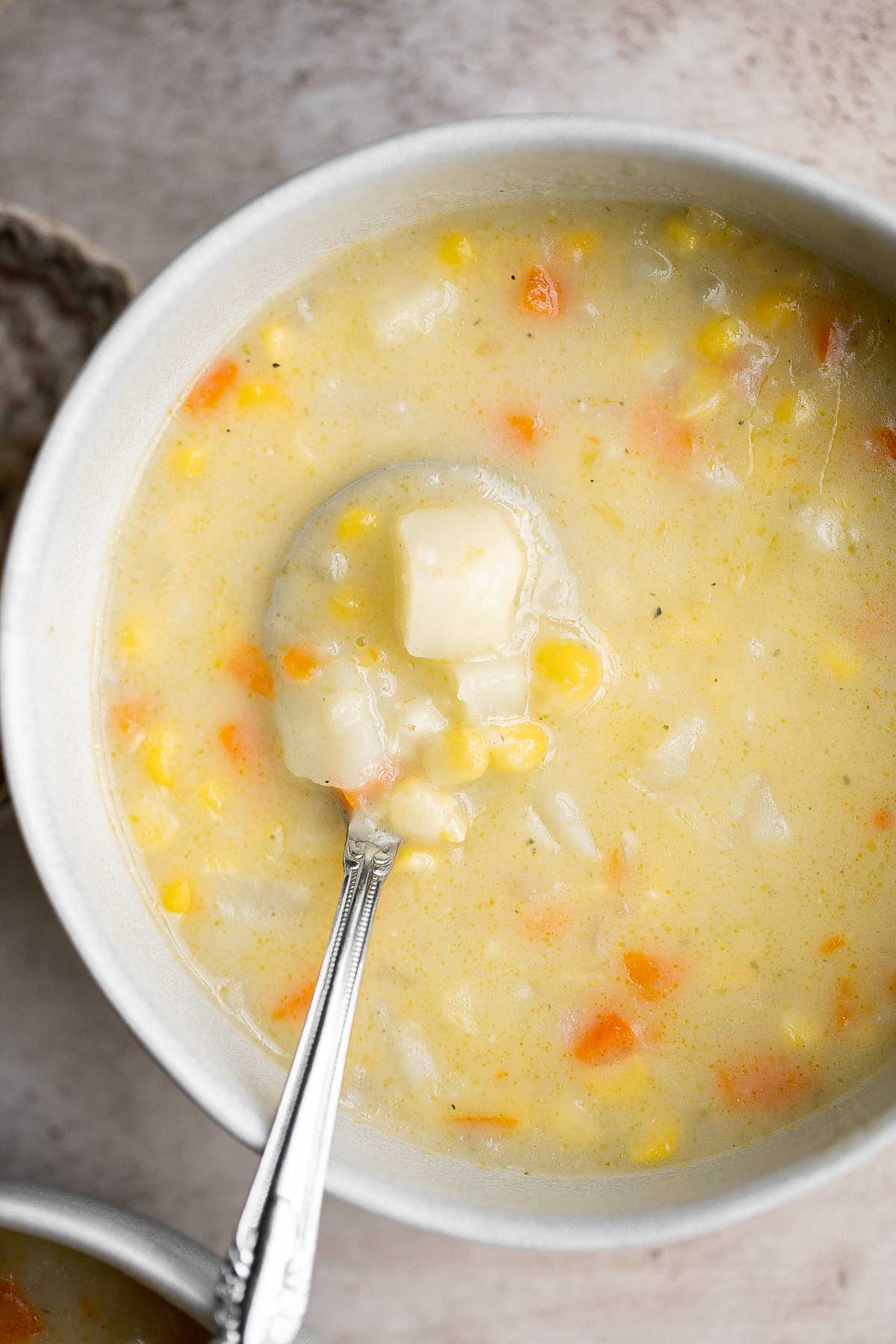 Creamy turkey gnocchi soup is the ultimate comfort food — creamy, rich, and delicious, made with good carbs, clean protein, and veggies in 25 minutes. You can also substitute the turkey for rotisserie chicken.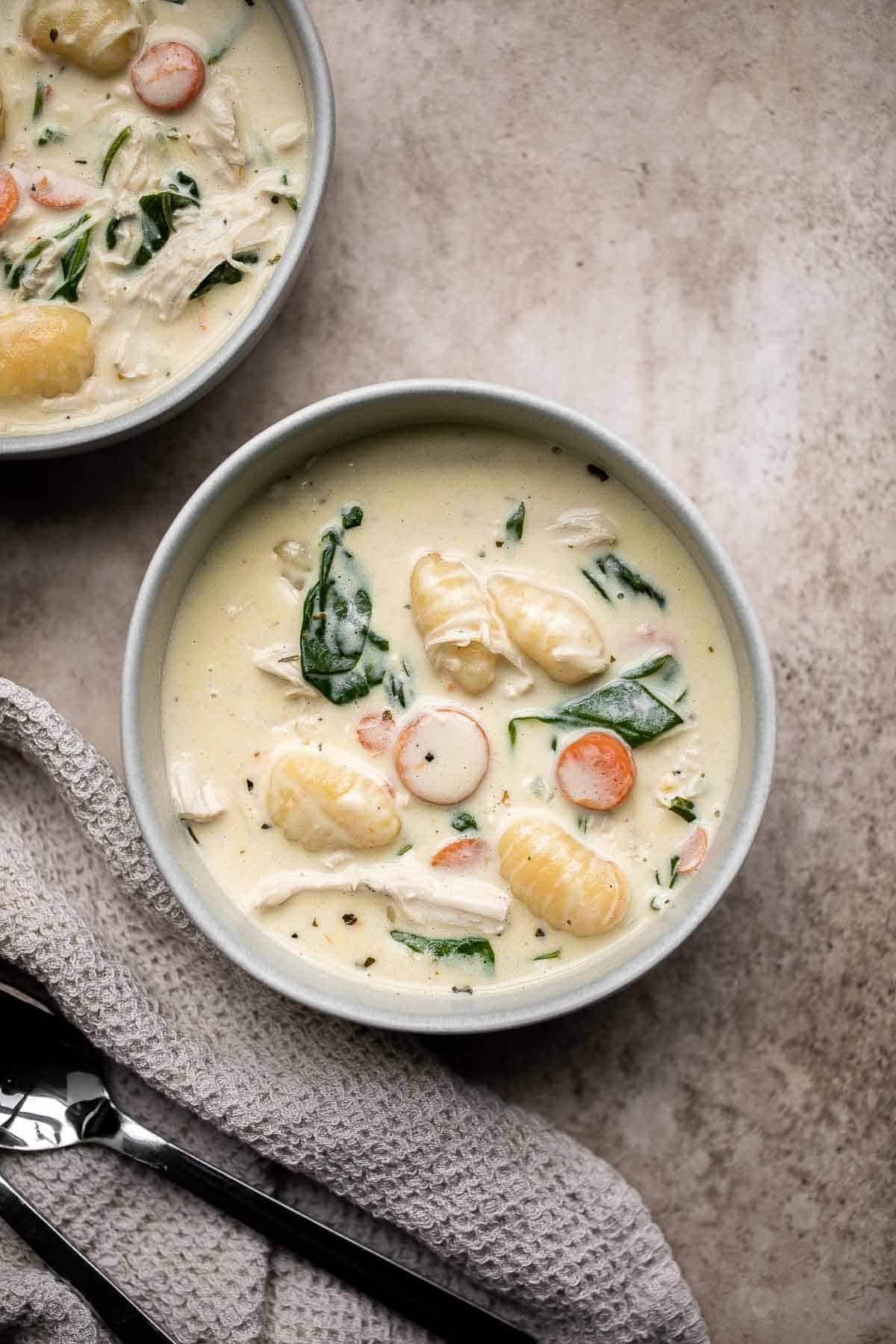 Homemade chicken noodle soup is classic, comforting, simple, quick, and easy to make at home. Plus, you can use leftover rotisserie chicken to save time.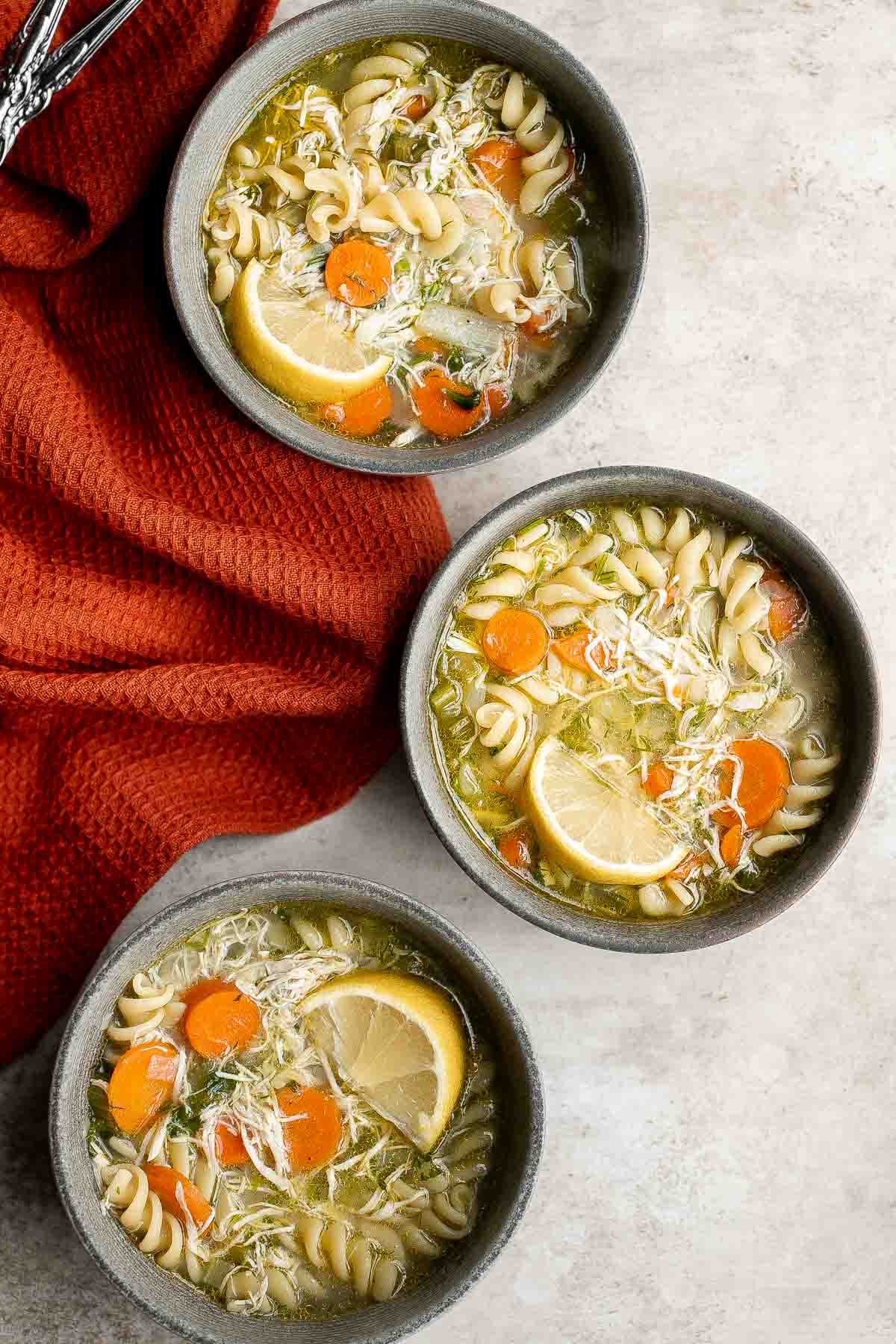 Beef taco soup is a delicious take on tacos, transforming it into a hearty, wholesome, filling soup topped with all the taco fixings. Ready in 30 minutes.
Vegetarian Mushroom Barley Soup
Wholesome hearty vegetarian mushroom barley soup is healthy, filling, and so delicious. This one pot meal is easy to make with just 10 minutes of prep.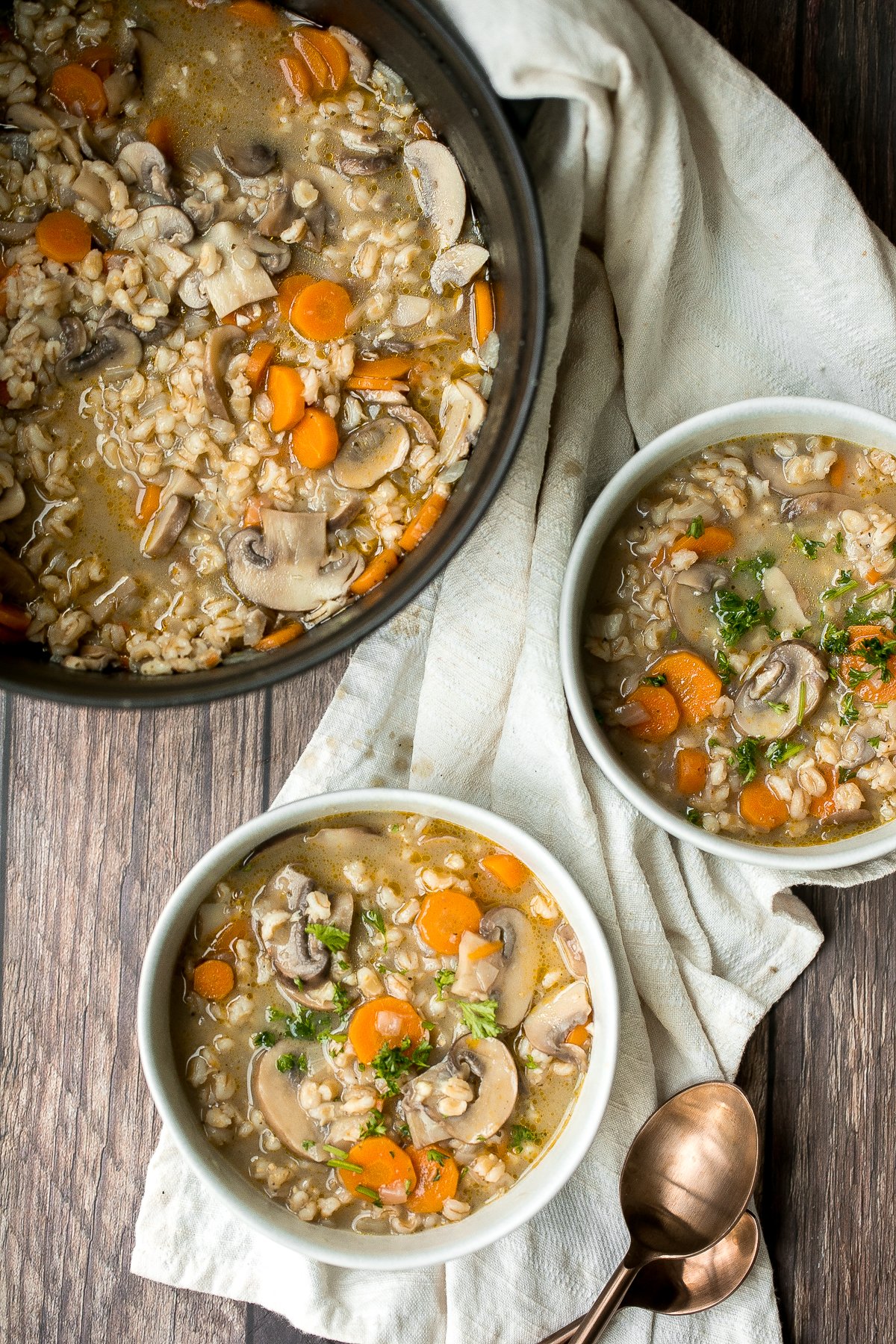 Lasagna soup is a twist on a classic Italian recipe with all the same delicious comforting flavors in the form of a hearty one pot soup.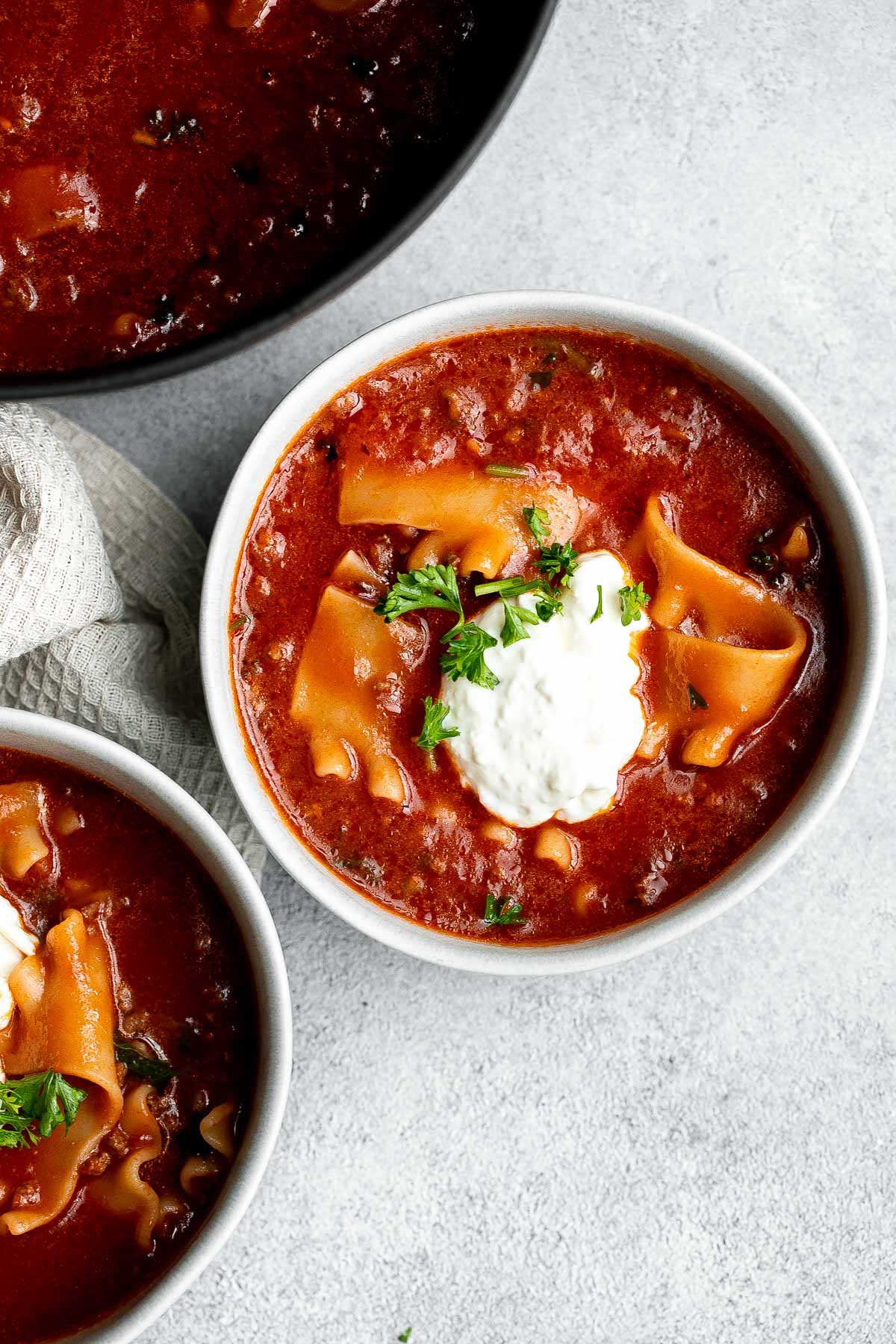 Bread Recipes
Easy Rosemary Garlic Focaccia Bread
No knead, easy rosemary garlic focaccia bread is thick with a perfect golden and crispy texture on the outside, but soft, fluffy and tender inside.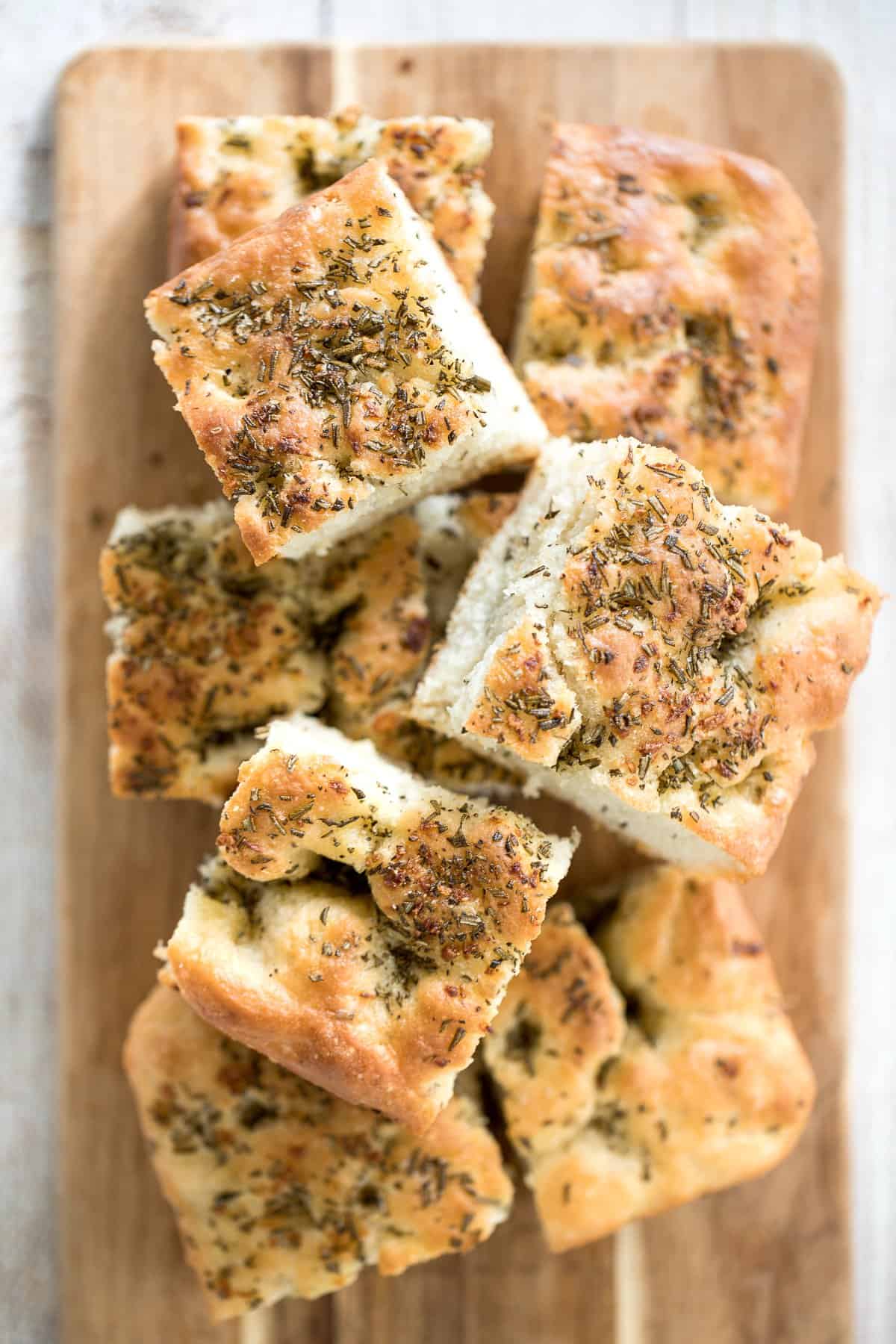 Potato Dinner Rolls are soft, light, and fluffy. These quick and easy dinner rolls are loaded with leftover mashed potatoes and simple pantry staples.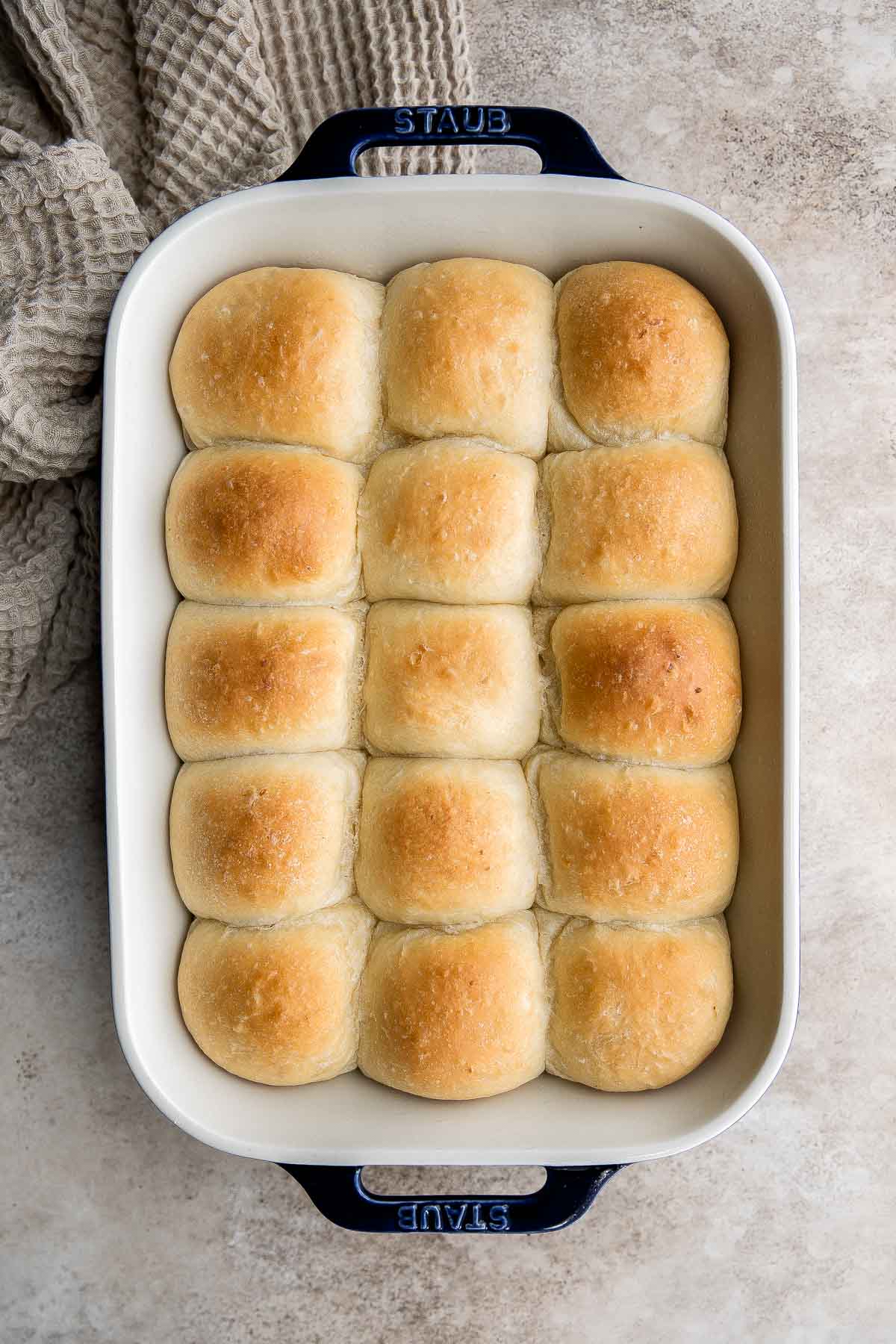 Nothing compares to freshly baked, quick and easy homemade pita bread. It's soft and puffy, with a perfect pocket. It takes just 15 minutes of actual prep.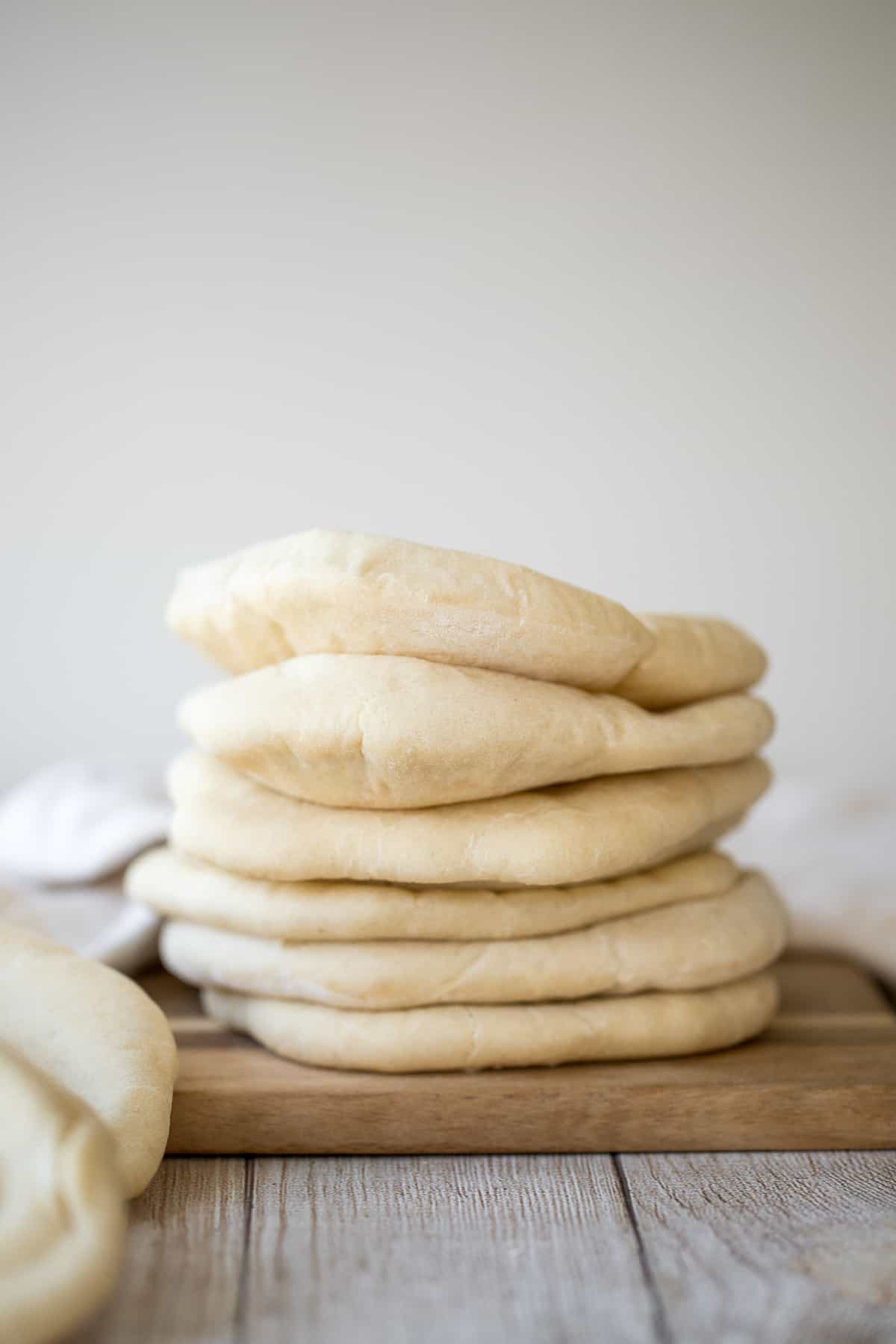 Soft garlic breadsticks are fluffy, airy, buttery, and delicious. They're an easy recipe that is perfect for beginners at baking bread.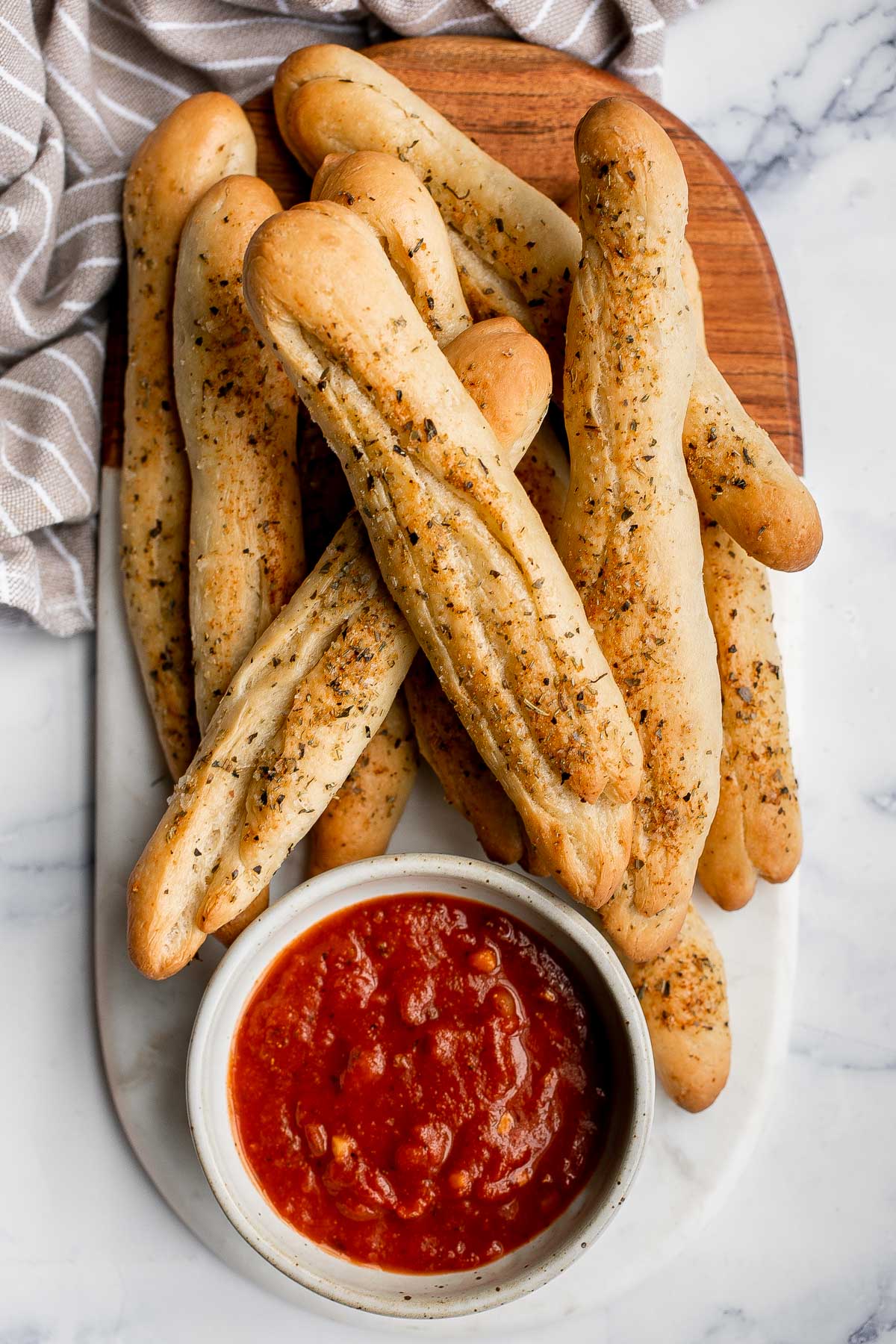 Easy Homemade Everything Bagels
Easy homemade everything bagels with a signature everything bagel seasoning blend on top are just like bakery-style bagels and so easy to make at home.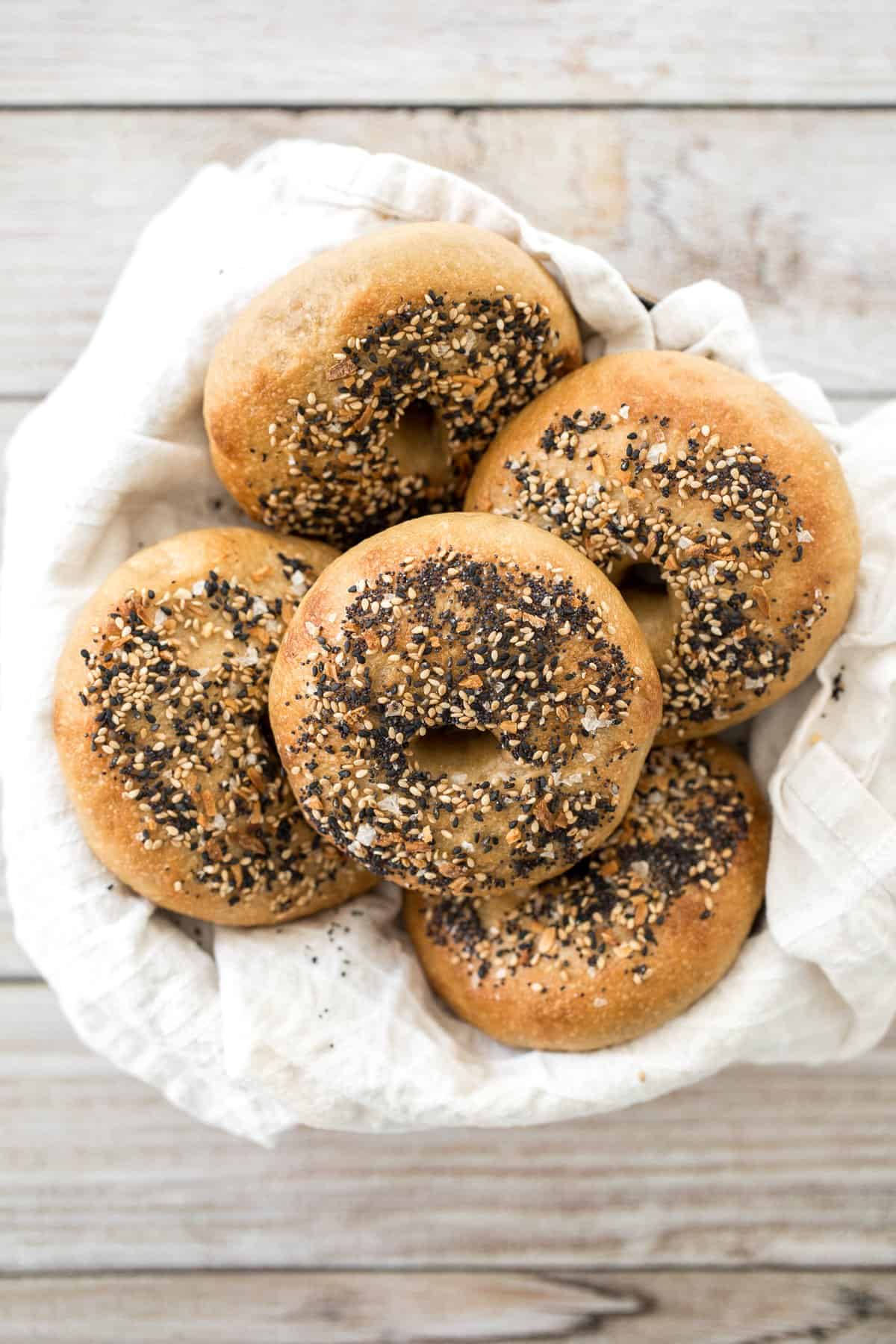 Pesto babka is a showstopping loaf of bread that is savory, delicious, and flavorful with beautiful twists and turns. Plus, it is surprisingly easy to make!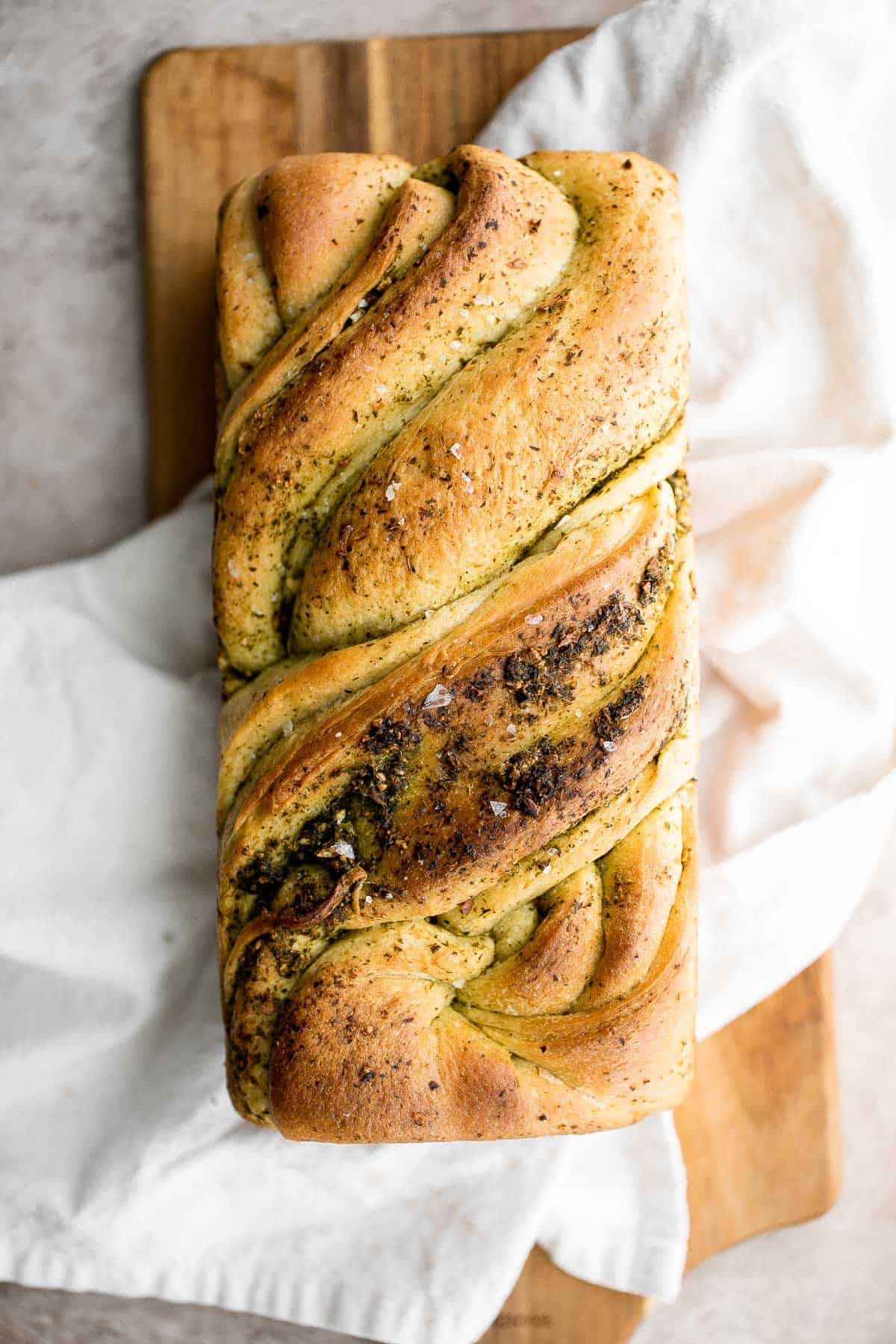 Freshly baked small batch garlic naan bread is buttery, garlicky, soft and pillowy, and full of perfect blistered air pockets. It's quick and easy to make.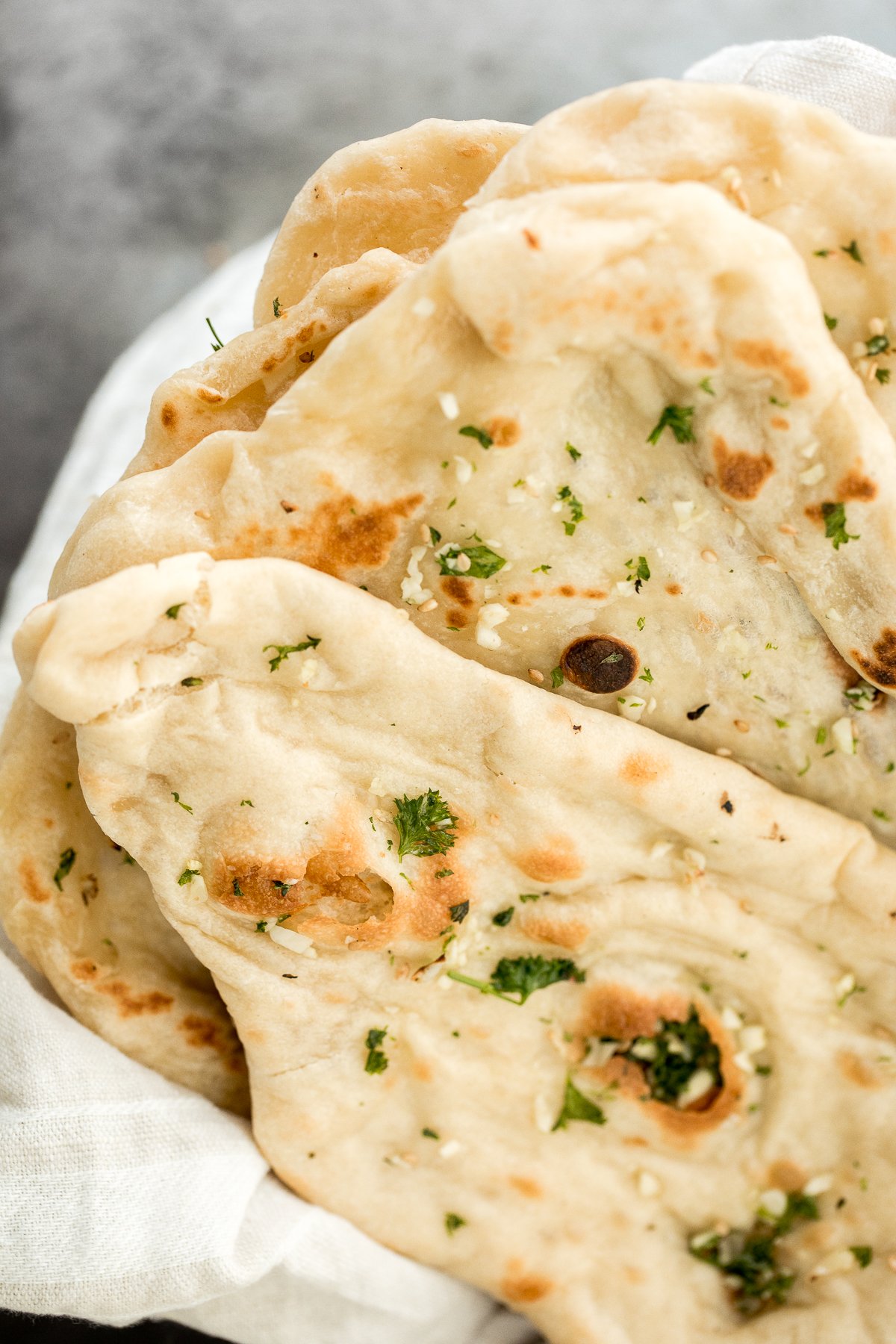 More Recipes
Did You Make Any of These Easy Pantry Staple Recipes?
Please leave a comment and rating below, and let me know what you thought of this round up of these easy pantry staple dinner ideas. Be sure to snap a picture and tag me on Instagram @aheadofthyme or share it on the Pinterest pin so that I can follow along.
HUNGRY FOR MORE? Don't forget to sign up for my email newsletter so that you don't miss any recipes. You can also follow along on Instagram and Pinterest for more recipe updates.
Print
Recipe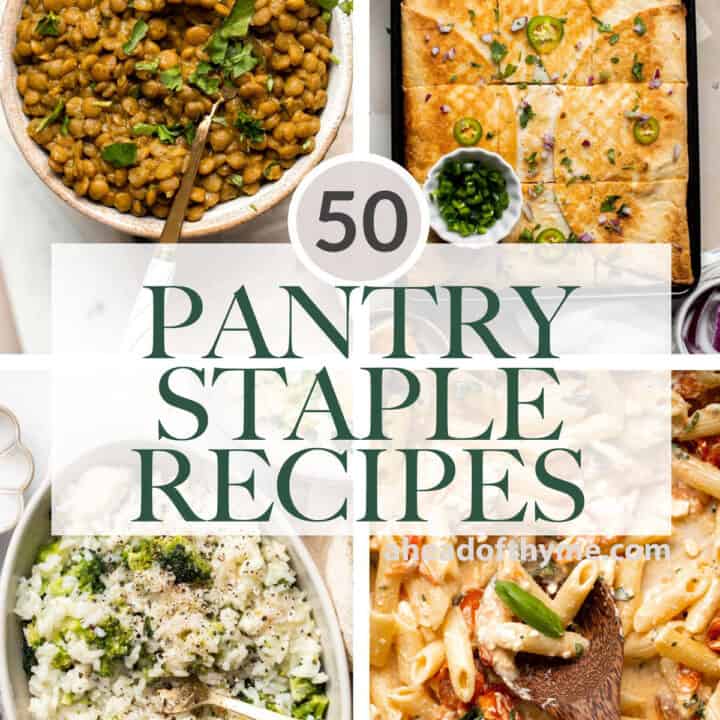 50 Easy Pantry Staple Recipes
---
Author:

Total Time:

30 minutes

Yield:

4-6 servings

Diet:

Vegan
Description
Over 50 easy pantry staple recipes that are delicious and nutritious including everything from beans and rice, soups and stews, pasta and noodles, and more! One of my favorite pantry staple meals is this Easy One Pot Lentils.
---
1 ½ cups

 dry brown lentils

1 teaspoon

 olive oil

½ cup

 onion, chopped

1

clove garlic, minced

¼ teaspoon

 turmeric

3 cups

 boiling water, divided

½ teaspoon

 ground cumin

½ teaspoon

 Italian seasoning

½ teaspoon

 salt

¼ teaspoon

 ground black pepper
fresh cilantro, chopped (optional, for serving)
---
Instructions
Add lentils to a large mixing bowl and sort out any debris, then rinse and drain. Pour in some boiling water on top, enough to cover the lentils, and let it sit for 10 minutes. Set aside.
Meanwhile, in a large pot or 4 quart Dutch oven, heat oil over medium heat. Add onions, garlic, and turmeric. Sauté until the onions are soft and translucent, about 2-3 minutes. Pour in 1 cup of boiling water into the pot and stir together.
Drain the lentils that have been soaking in water, then rinse and drain again. Stir the lentils into the pot along with the remaining 2 cups boiling water, cumin, Italian seasoning, salt, and pepper. Turn the heat up to high and bring to a boil. Then, turn to low and simmer covered for 15 minutes.
Season with more salt and pepper to taste. Serve over brown or white rice, coconut rice, or a rice pilaf with a sprinkle of fresh cilantro on top. You can also serve on its own with a naan bread, pita bread, biscuits or dinner rolls for dipping.
Prep Time:

10 minutes

Cook Time:

20 minutes

Category:

Beans

Method:

Stovetop

Cuisine:

Middle Eastern