It's all about comfort food dinners in the cooler fall and winter months. You know, the kind of food that makes you feel good and brings back nostalgic memories from time spent with the family around grandma's dinner table. If you are looking for some comforting dinner ideas, then you are in the right place. We are sharing this recipe collection of over 50 best and most popular comfort food recipes so that you don't have to look any further.
Whether you are looking for warm pastas and lasagna, cozy soups and curries, creamy and cheesy dinners, or vegetarian comfort food, we have got you covered. Plus, most of these delicious comfort food recipes are quick and easy, making them perfect for busy weeknight dinners with the family.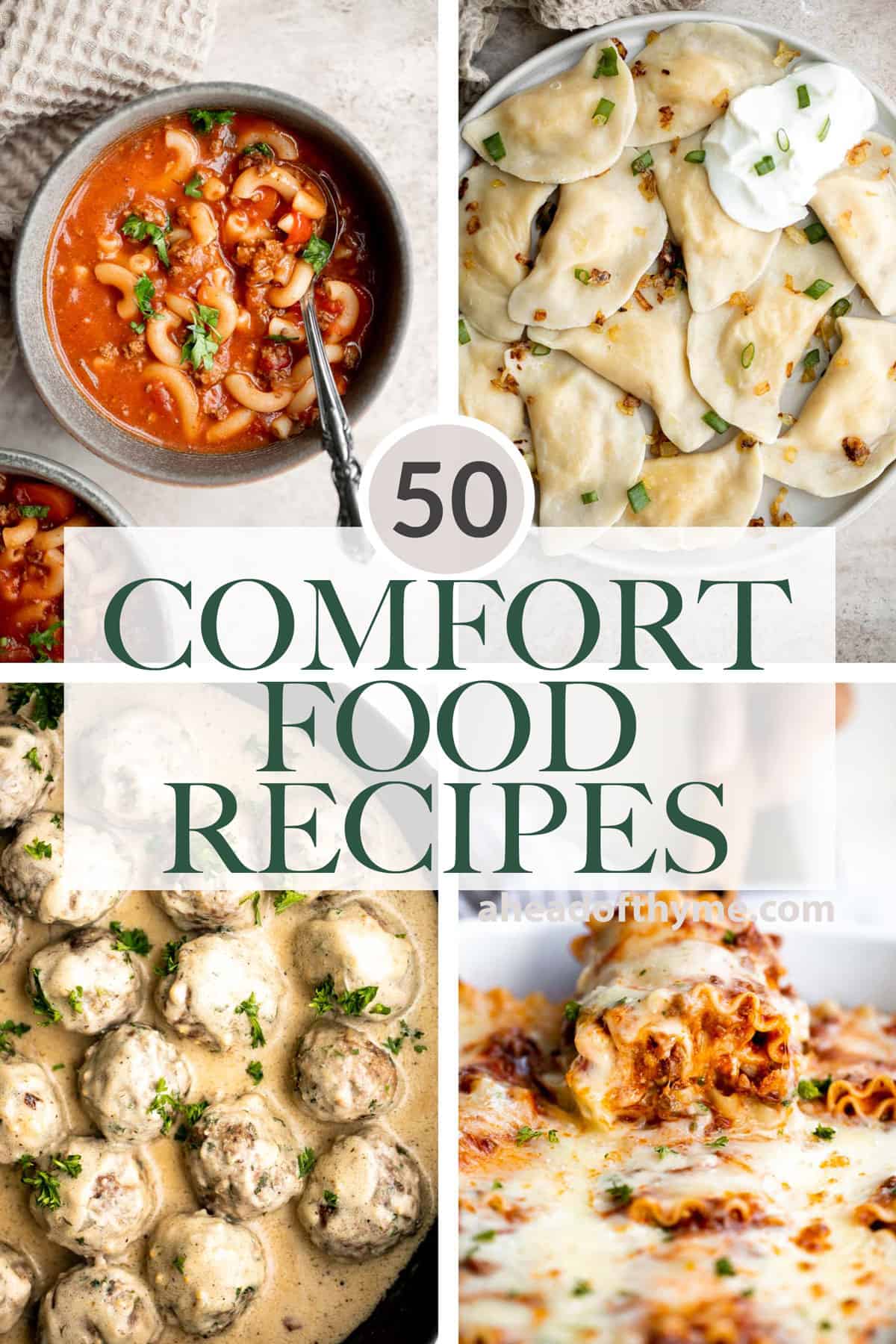 Best Comfort Food Recipes
Classic easy meat lasagna is the ultimate Italian comfort food with layers of tender lasagna, meaty tomato sauce, cheese filling and melted cheese on top.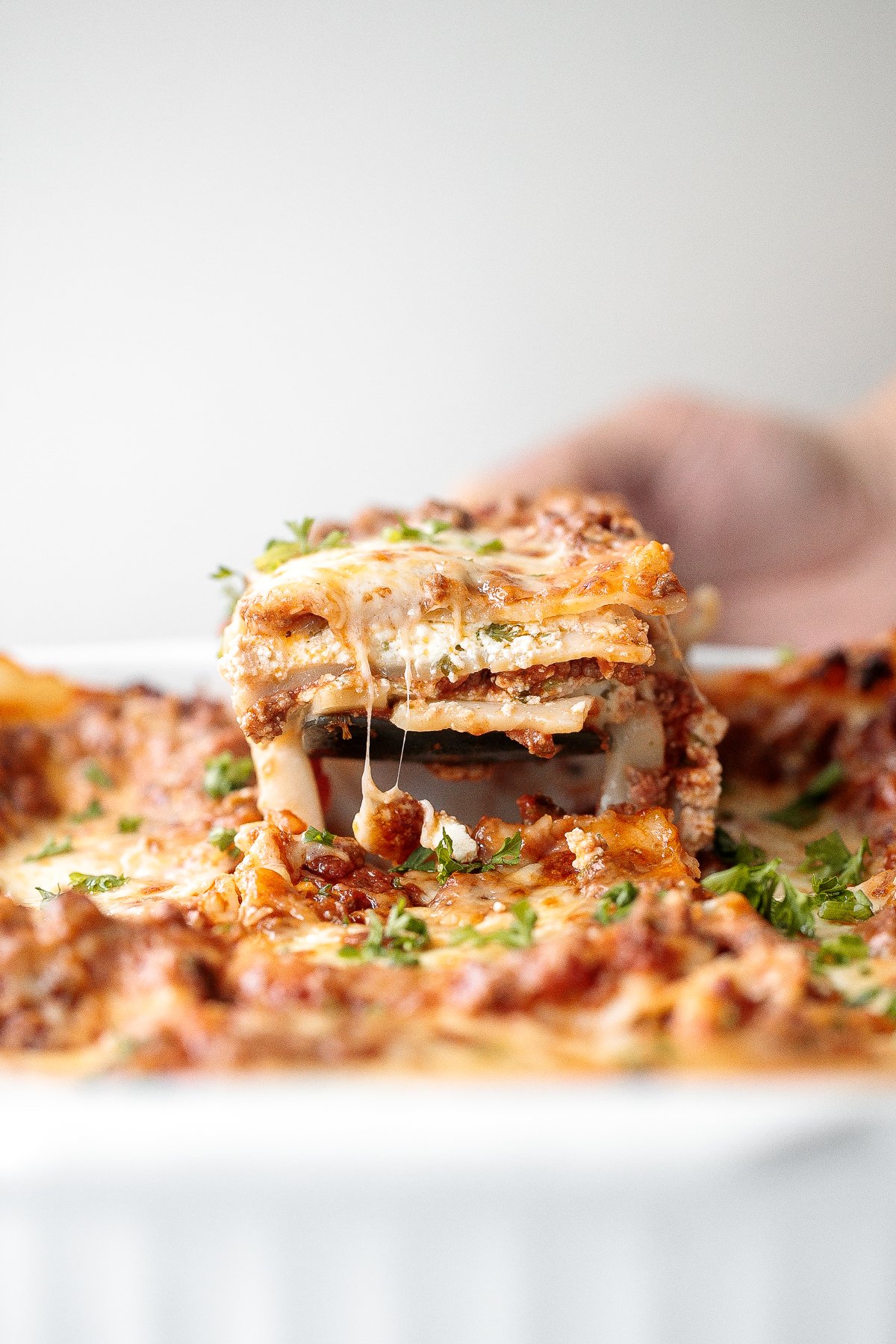 Homemade Potato and Cheese Perogies
Homemade Potato and Cheese Perogies are comforting, delicious, and satisfying. These cheddar pierogi from scratch as easier to make than you think! | aheadofthyme.com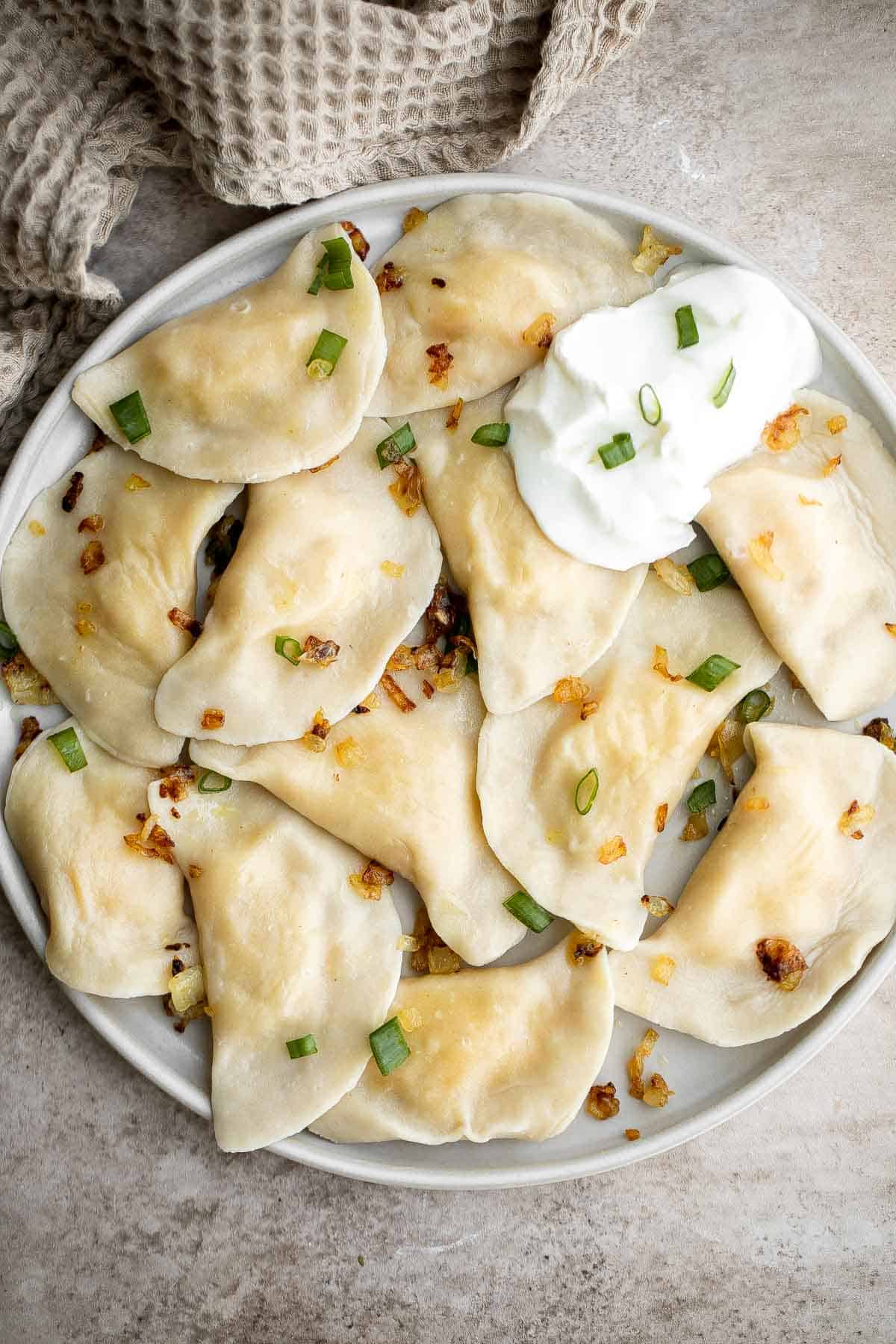 Hamburger soup with macaroni is a quick and easy weeknight dinner that's wholesome, filling, comforting and nutritious. Prep, cook and serve under an hour.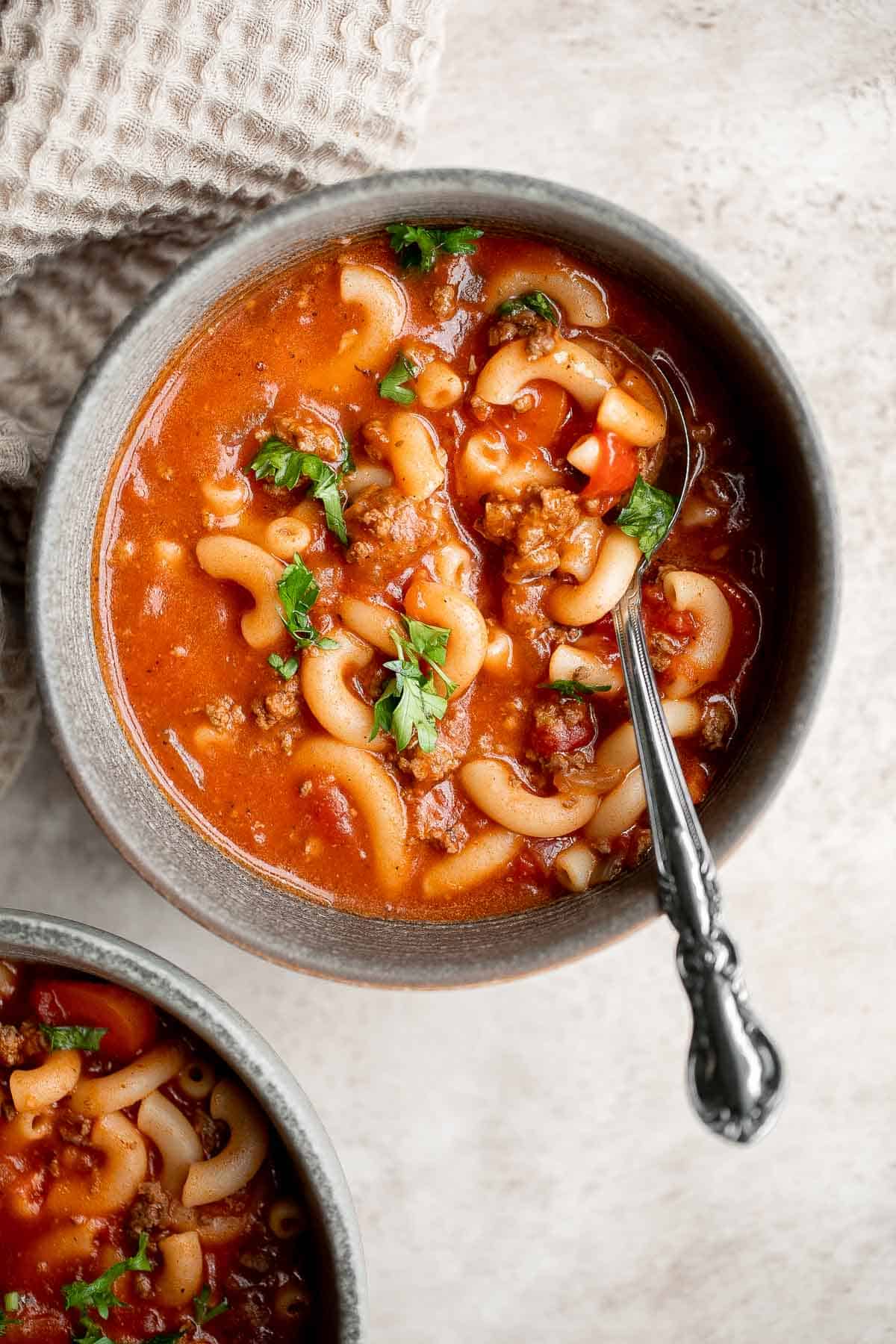 Creamy Chicken Pesto Pasta is a delicious 30 minute recipe that is packed with flavor, quick and easy to make, and will satisfy the whole family.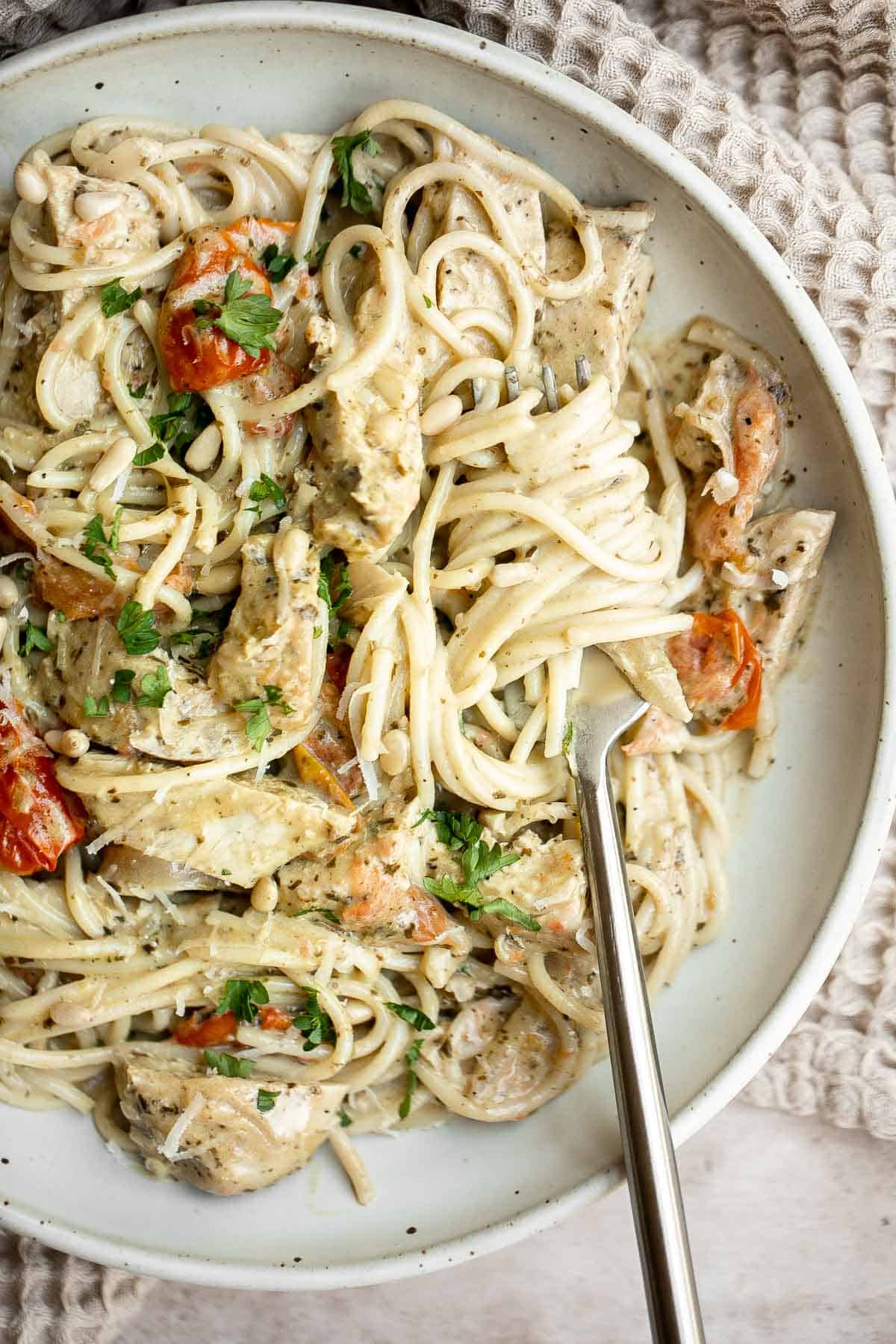 Homemade chicken pot pie is loaded with a delicious, creamy, savory filling contained by a crispy, buttery, and flaky pie crust. It stores and freezes well.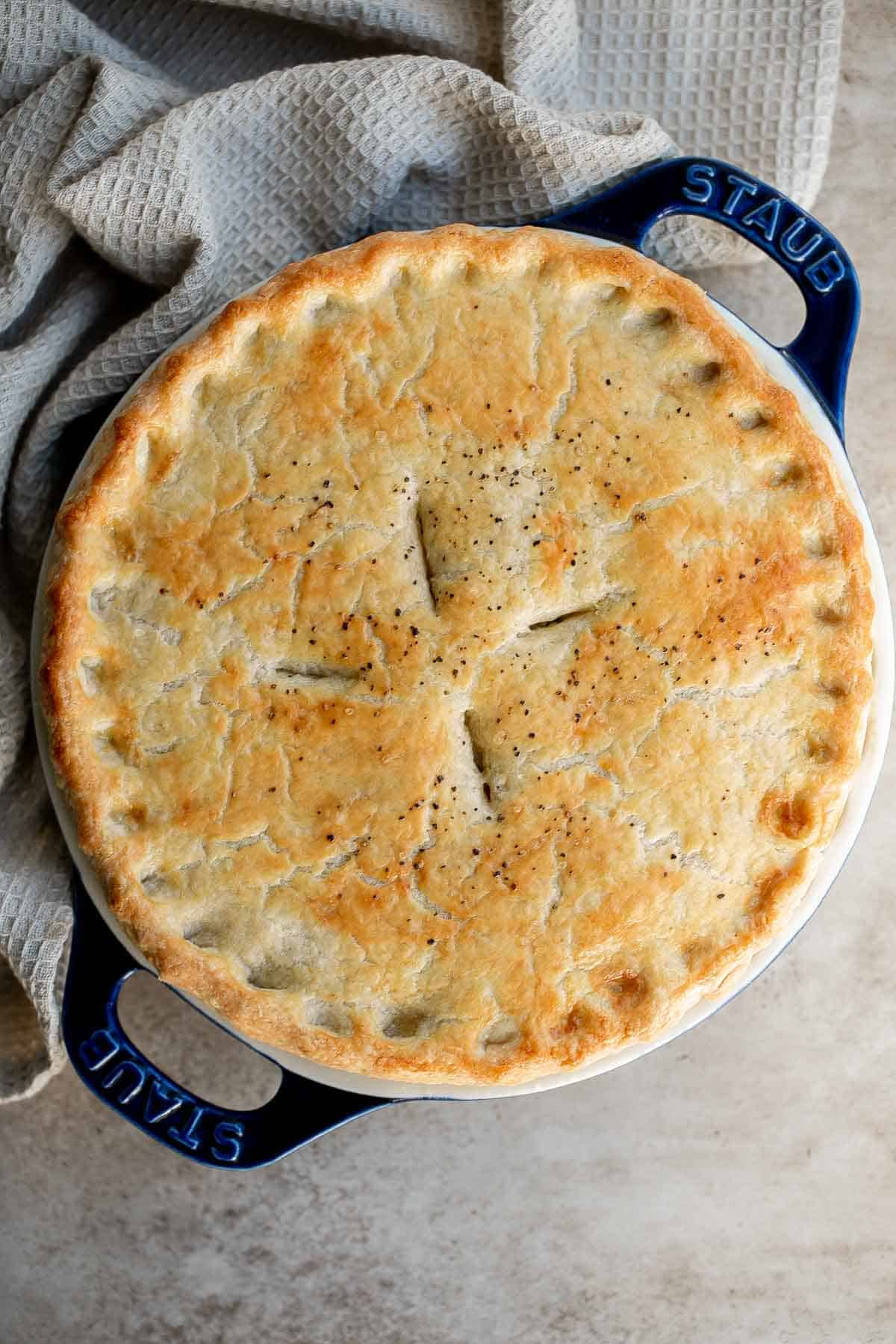 Creamy turkey gnocchi soup is the ultimate comfort food — creamy, rich, and delicious, made with good carbs, clean protein, and veggies in 25 minutes. You can also substitute the turkey with shredded chicken or rotisserie chicken.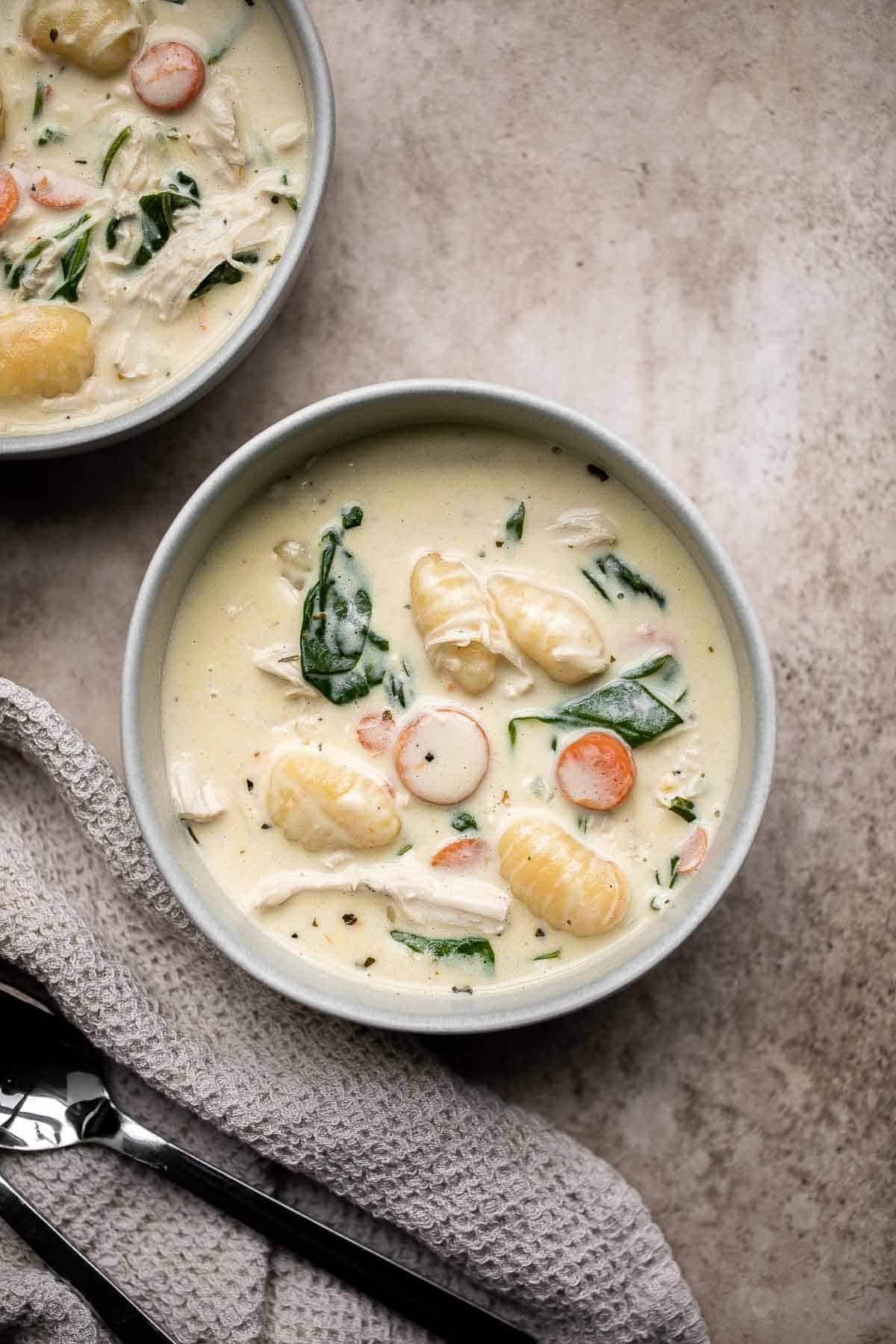 Butternut Squash Mac and Cheese
Butternut squash mac and cheese is a flavorful and delicious fall twist on a classic, with a rich and creamy sauce that is secretly loaded with veggies.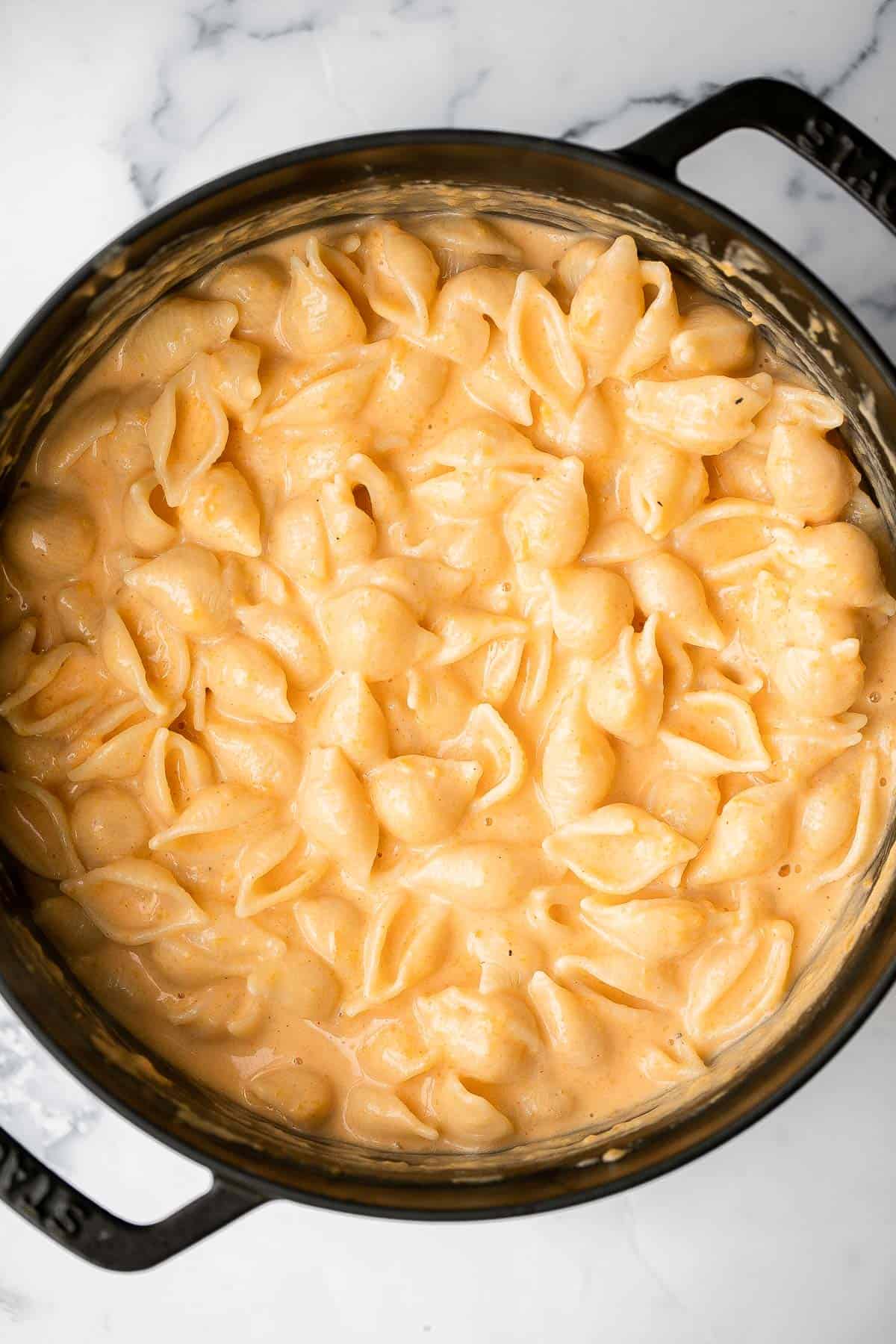 Easy baked chicken enchiladas brings the taste of authentic Mexican food into your kitchen -- saucy, spicy, and savoury. Perfect for a Mexican fiesta.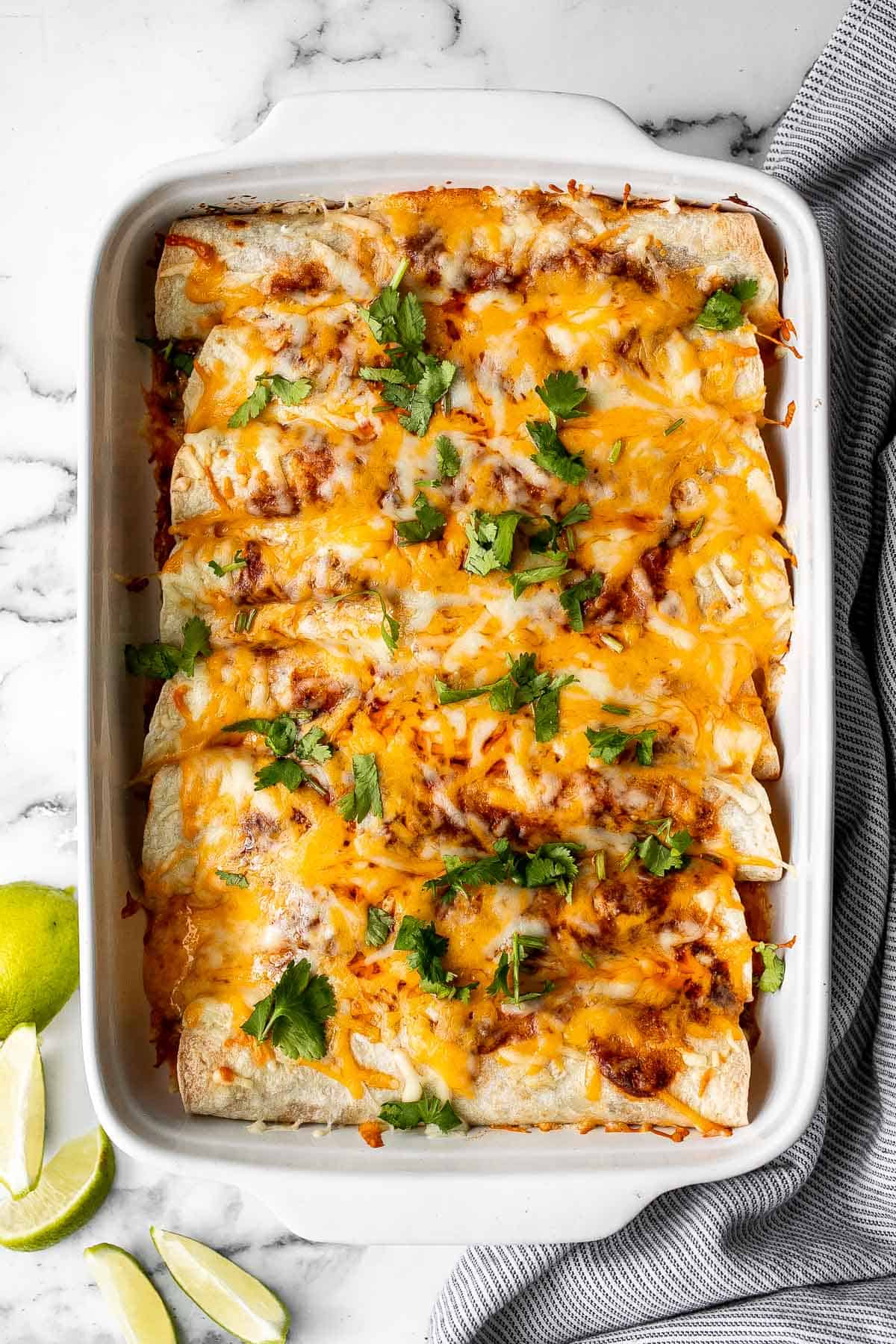 Creamy Pesto Chicken is a quick and easy 30 minute meal that needs to be on your family weeknight dinner rotation. It's rich, creamy, and delicious.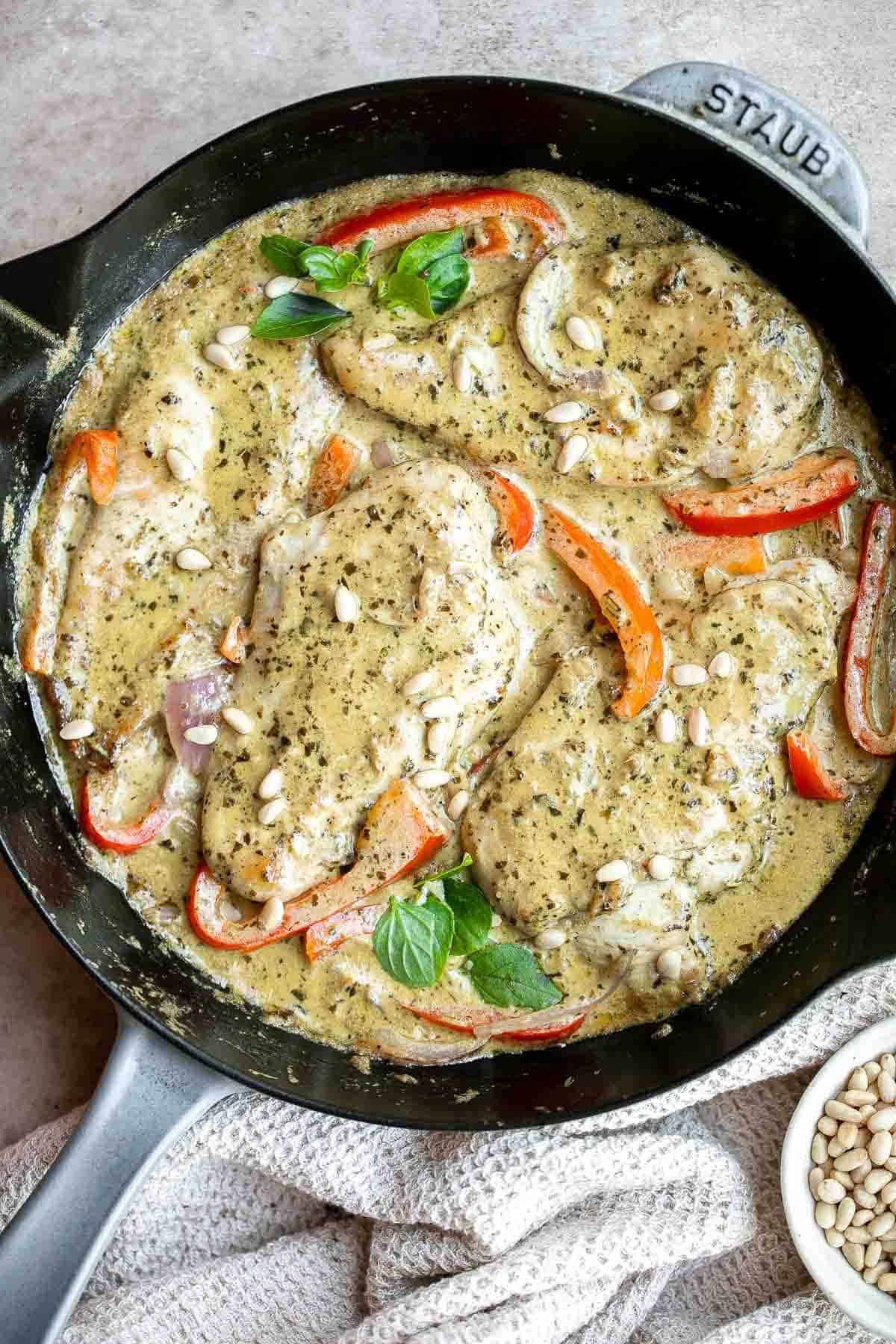 Creamy vegan ramen is delicious, flavorful, and healthy comfort food, packed with nutrients that will give you an immunity boost. Ready in just 30 minutes!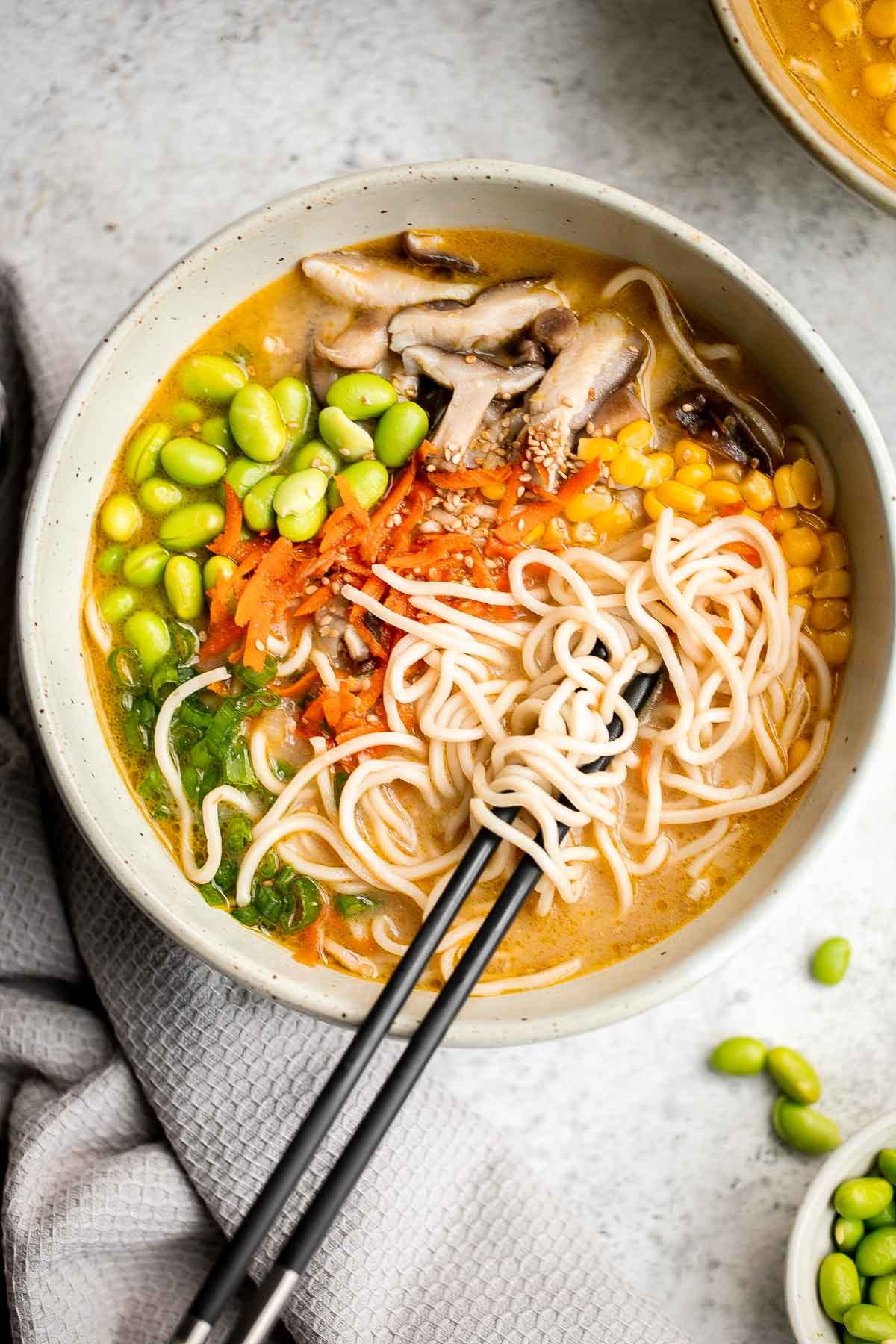 Cheesy Baked Gnocchi is quick and easy comfort food made all in one pot with chewy bites of gnocchi, a simple tomato-based sauce, and gooey melty cheese.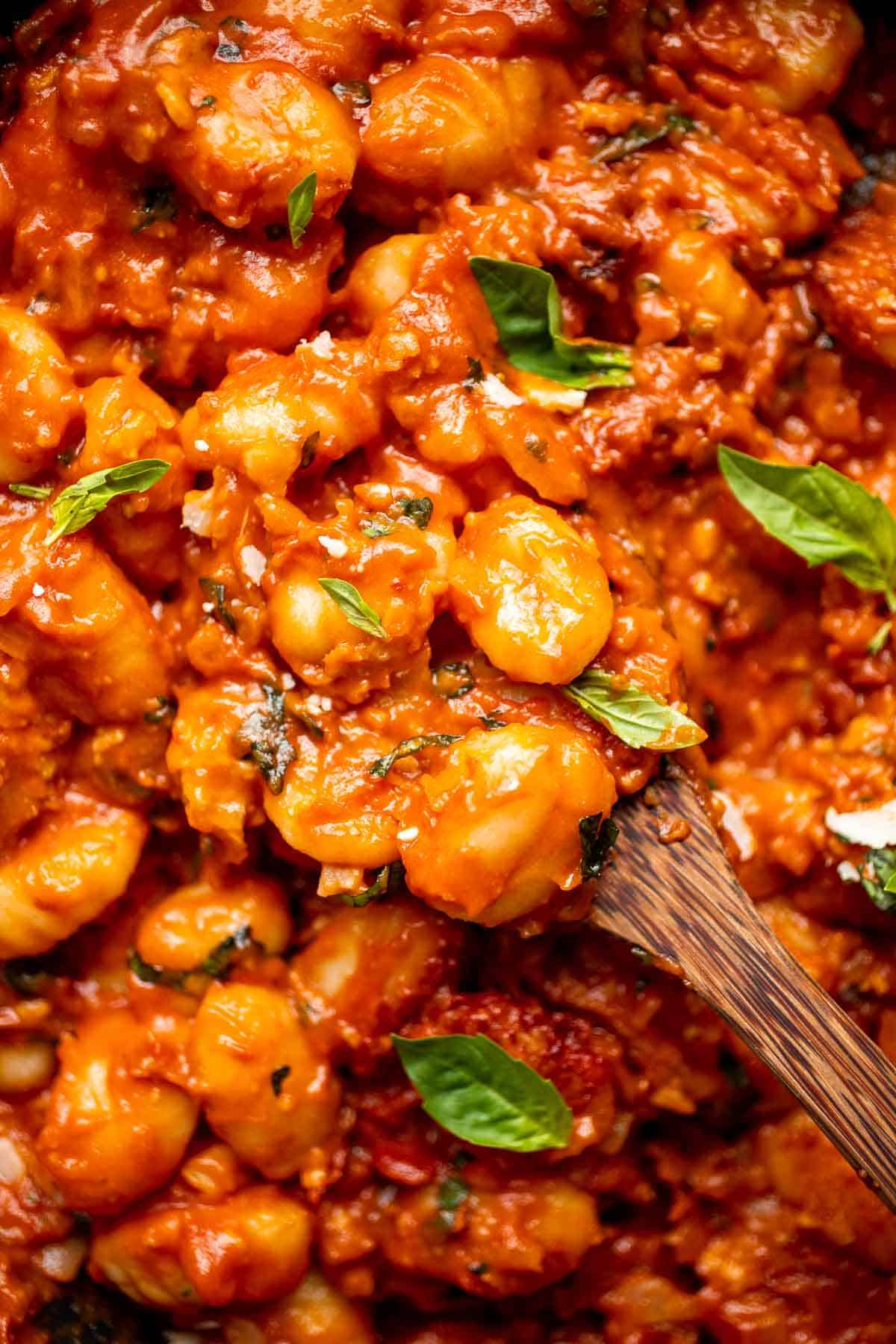 Skillet Neapolitan Margherita Pizza
Quick and easy skillet Neapolitan margherita pizza has an iconic thin and soft crust with a perfectly crisp exterior, and simple and fresh toppings.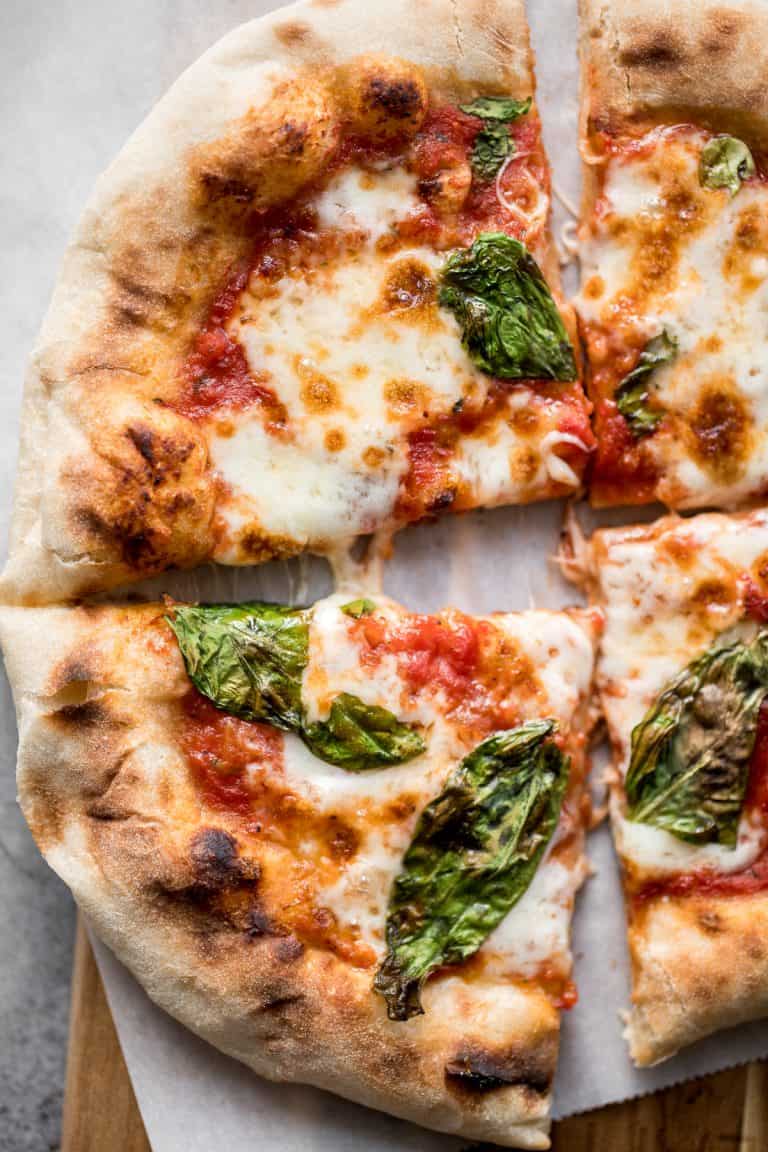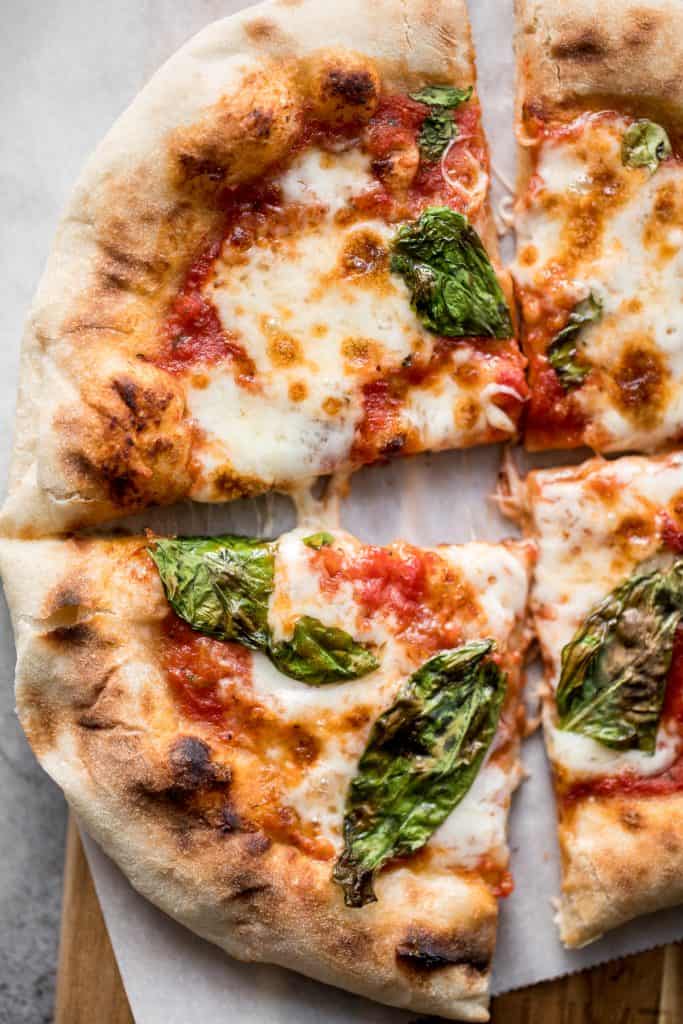 Homemade hamburger helper is a family favorite but you can make a cheaper, healthier, and way tastier version at home, ready in just 30 minutes.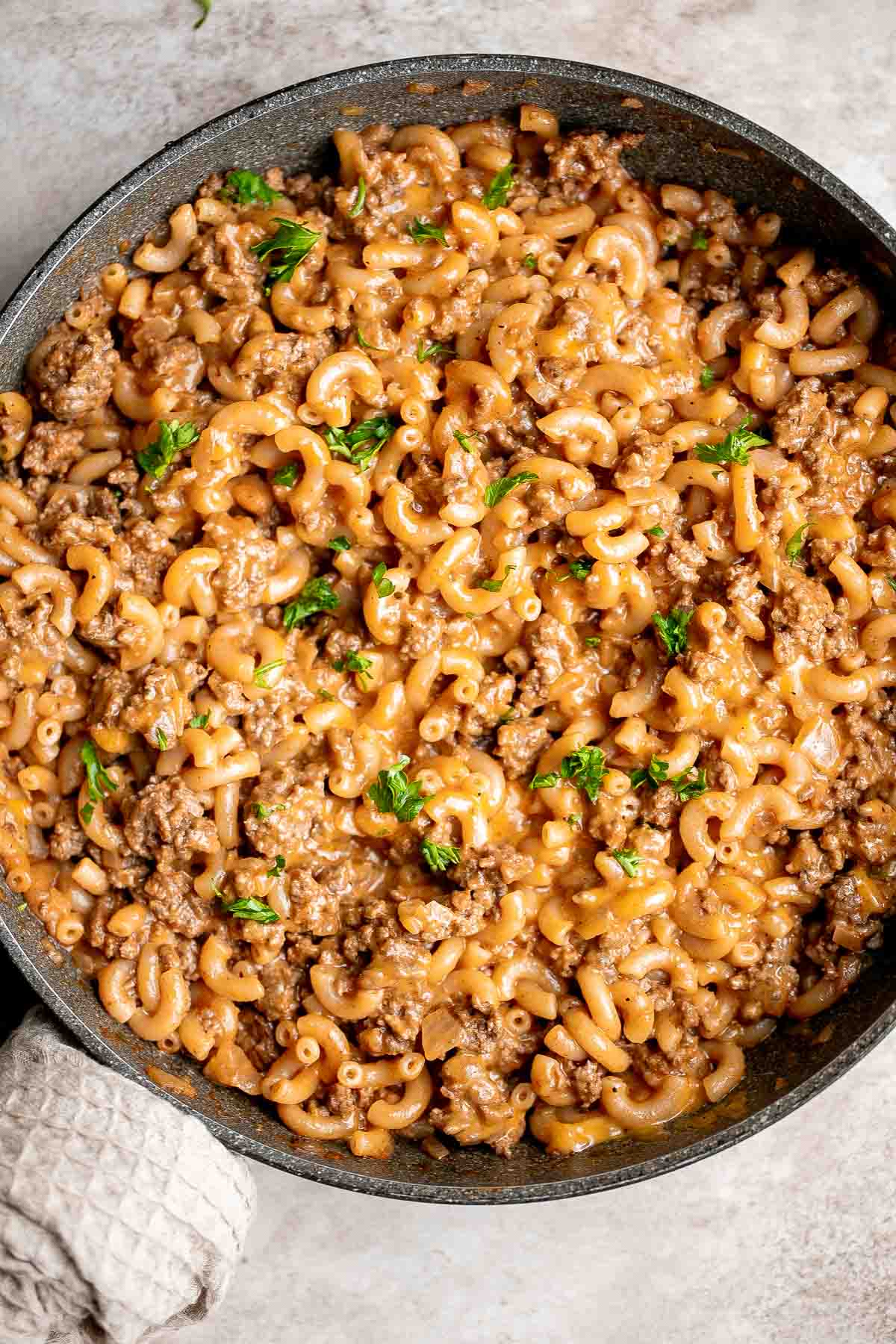 Pasta and Lasagna
Pasta Bake with Sausage (Baked Ziti)
Pasta bake with sausage (baked ziti) is a lazy day lasagna with layers of pasta tossed in a rich meat sauce, layered with mozzarella, and baked. The perfect winter dinner for families.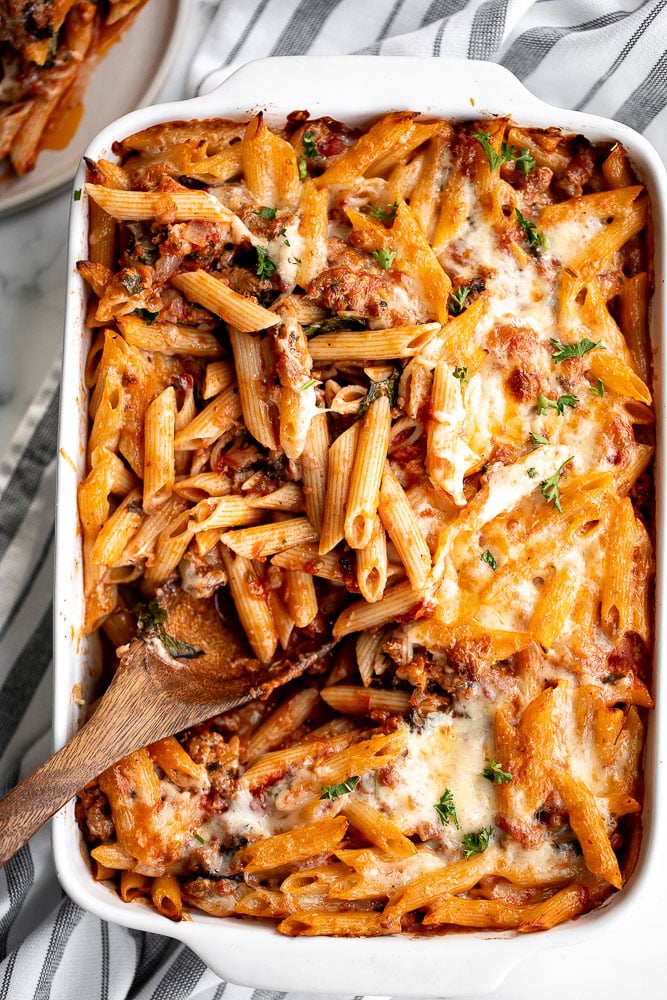 Chicken penne pasta is a quick and easy dinner that is delicious, rich, creamy, and flavorful. It's a family favorite that's ready in under 30 minutes.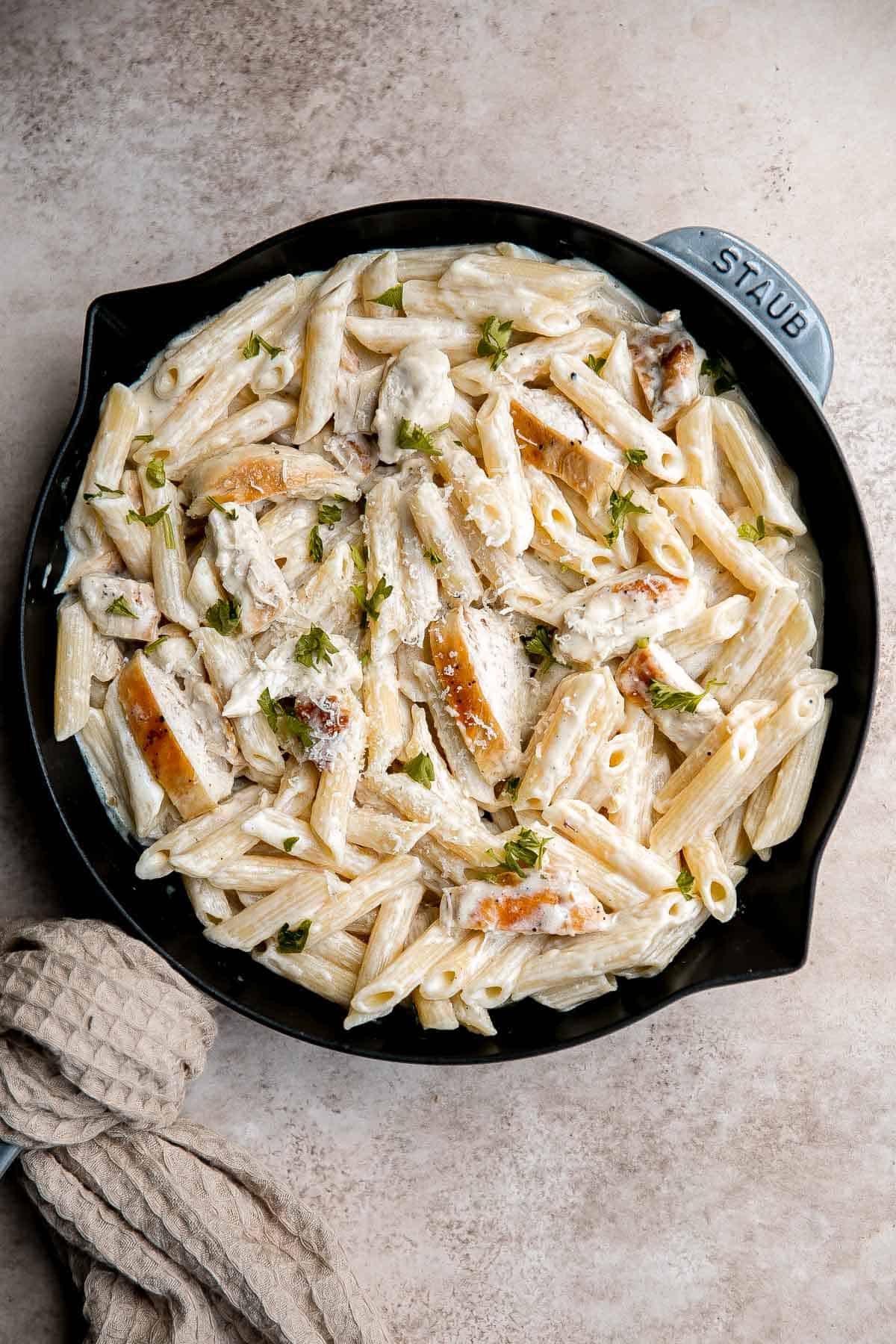 Lasagna roll ups are a twist on traditional lasagna. Lasagna noodles are filled with cheese and meat sauce and rolled up. Make ahead and freezer-friendly!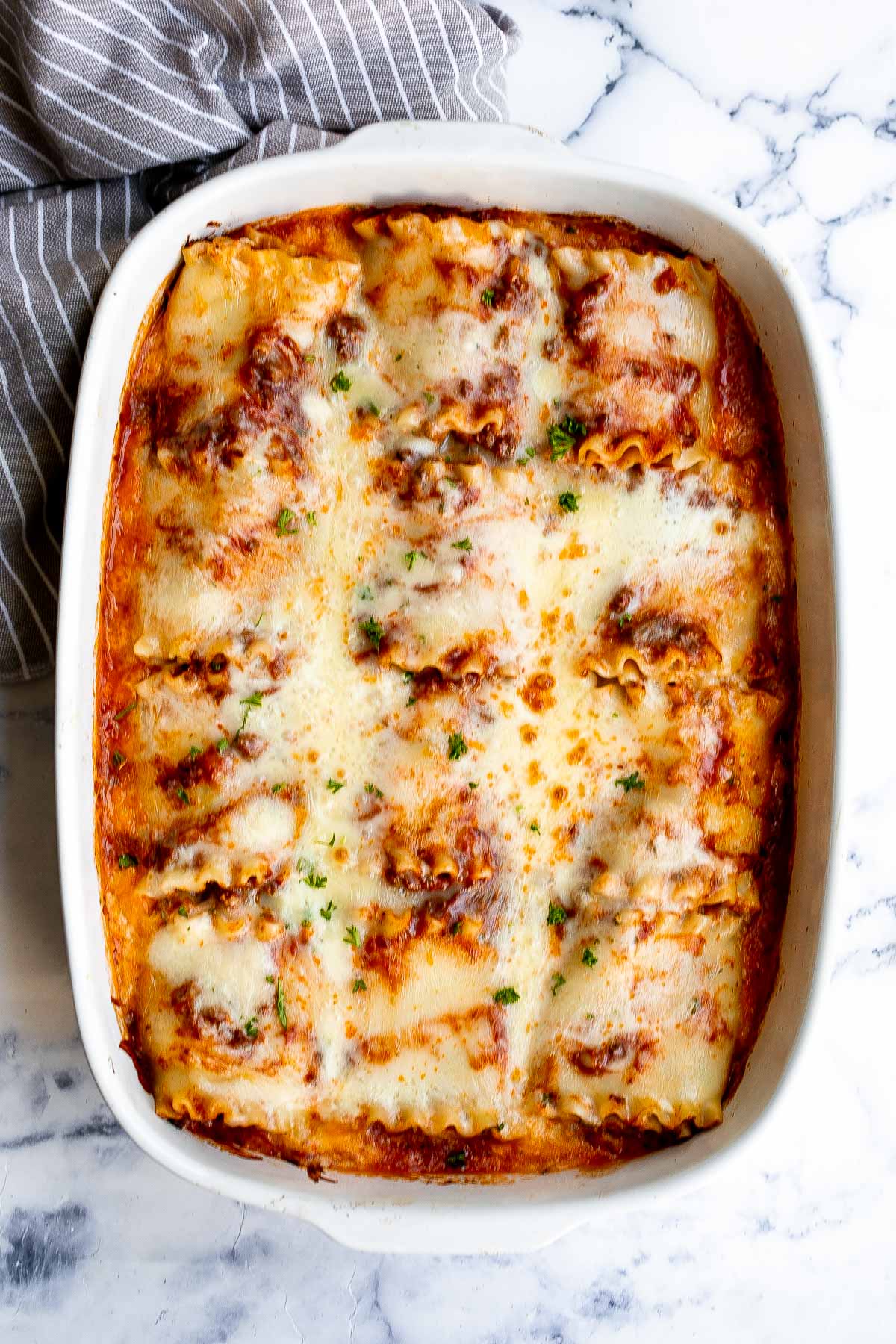 Beef stroganoff is a delicious, flavorful, and comforting Russian pasta dish that is ready in under 25 minutes. The perfect weeknight dinner.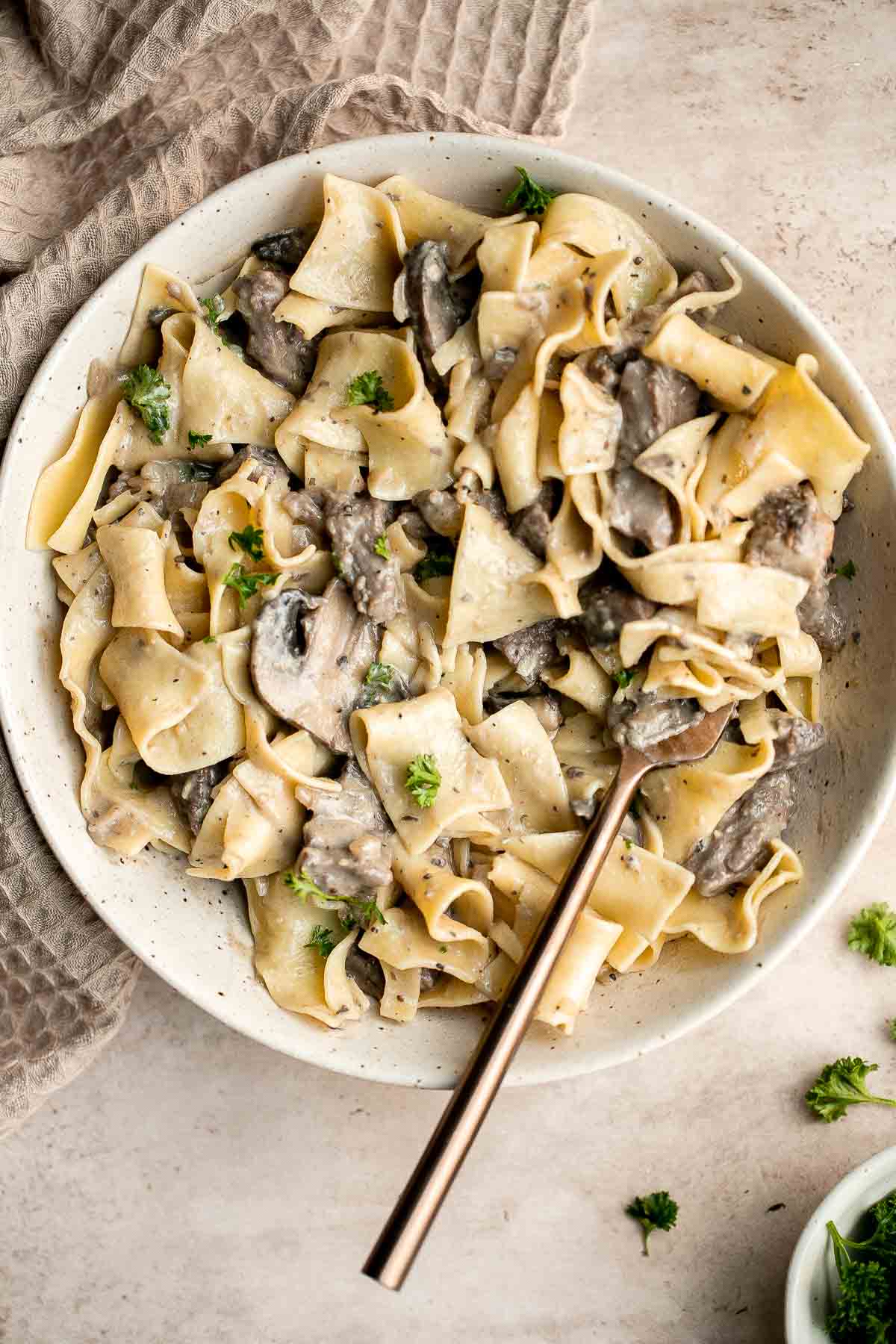 Cheesy Tortellini and Sausage Bake
Quick and easy, cheesy tortellini and sausage bake is a delicious 30-minute dinner packed with flavour. A family-favourite comfort food for busy weeknights this winter.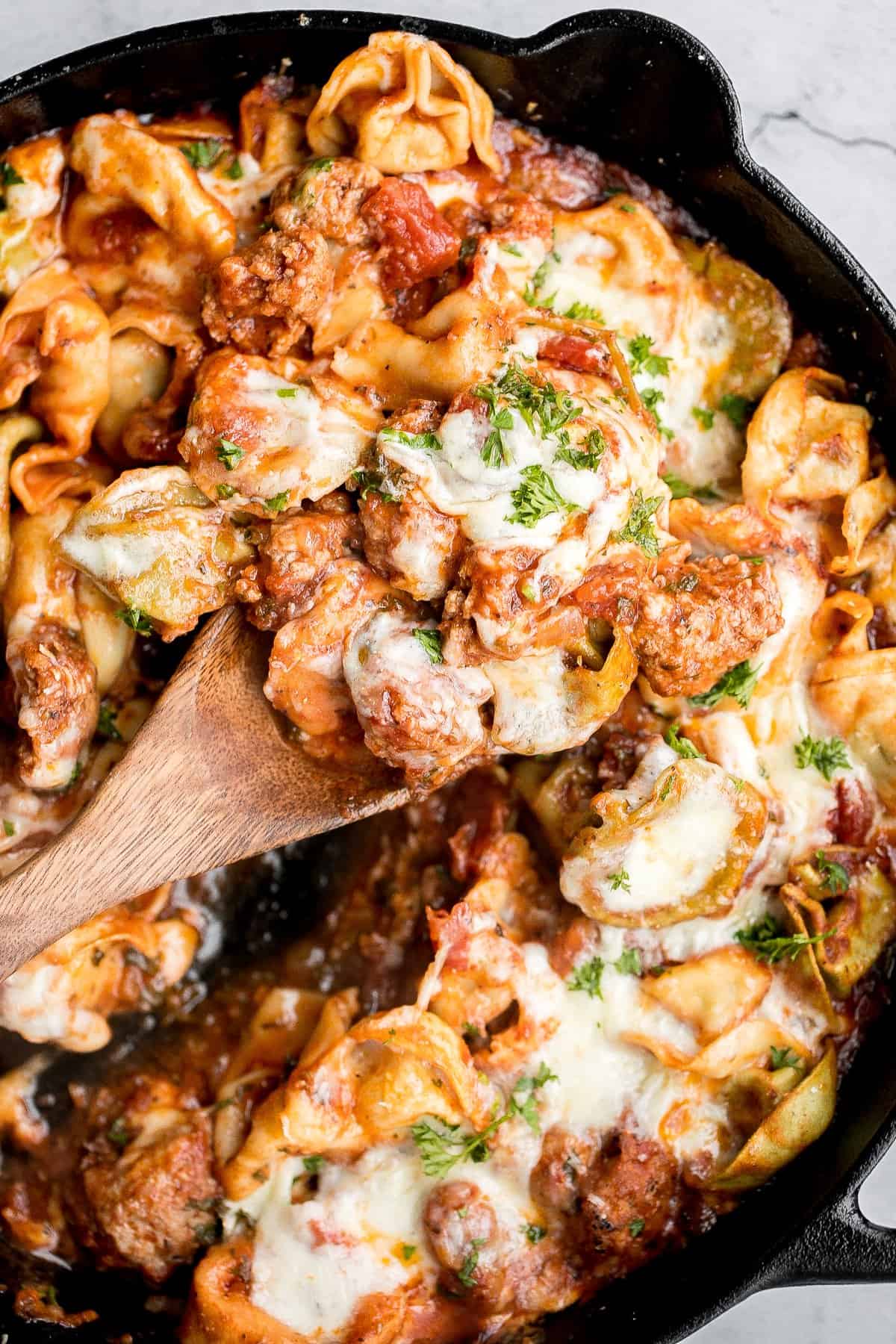 Fettuccine alfredo is a classic Italian pasta dish that is rich, creamy, and delicious. Plus, it comes together in less than 15 minutes!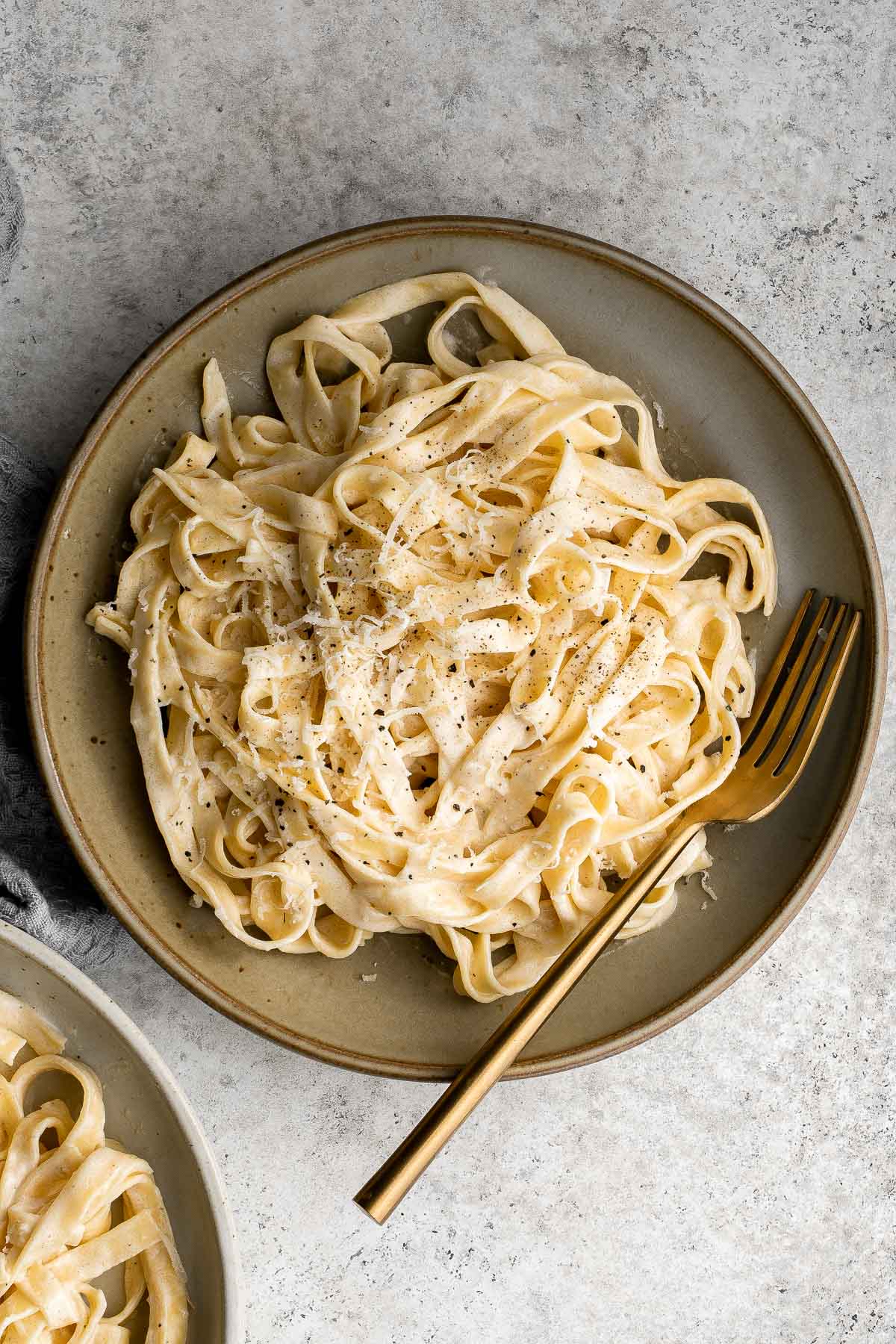 Turkey Tetrazzini with Spinach
Creamy turkey tetrazzini with spinach is a simple, easy and delicious pasta recipe that is comforting, creamy and cheesy. The recipe used turkey, but you can easily substitute it with leftover shredded chicken or a storebought rotisserie chicken instead.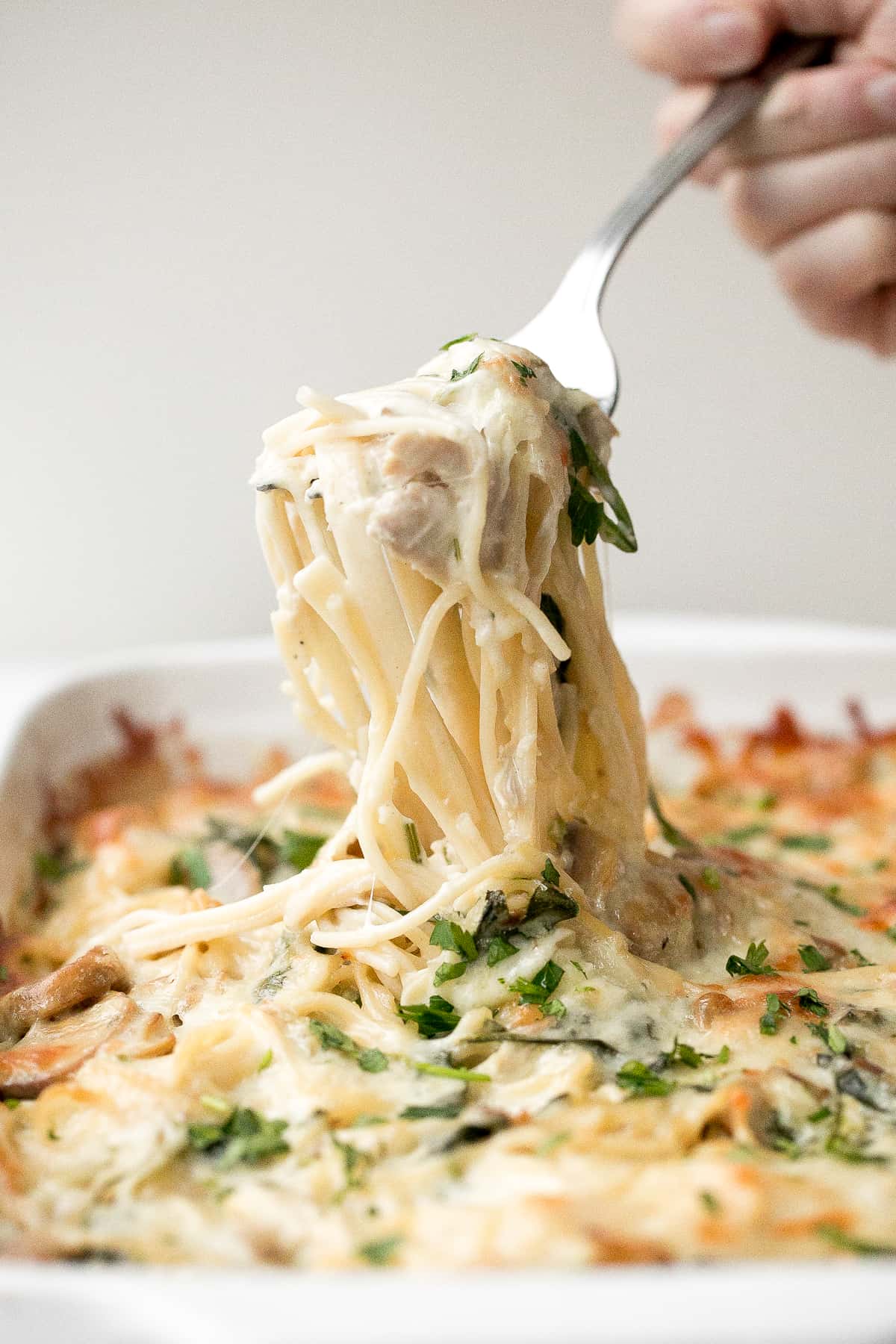 Ricotta stuffed shells are an easy, hearty, and classic Italian comfort food that can feed the whole family. Easy to make ahead and freeze for another day.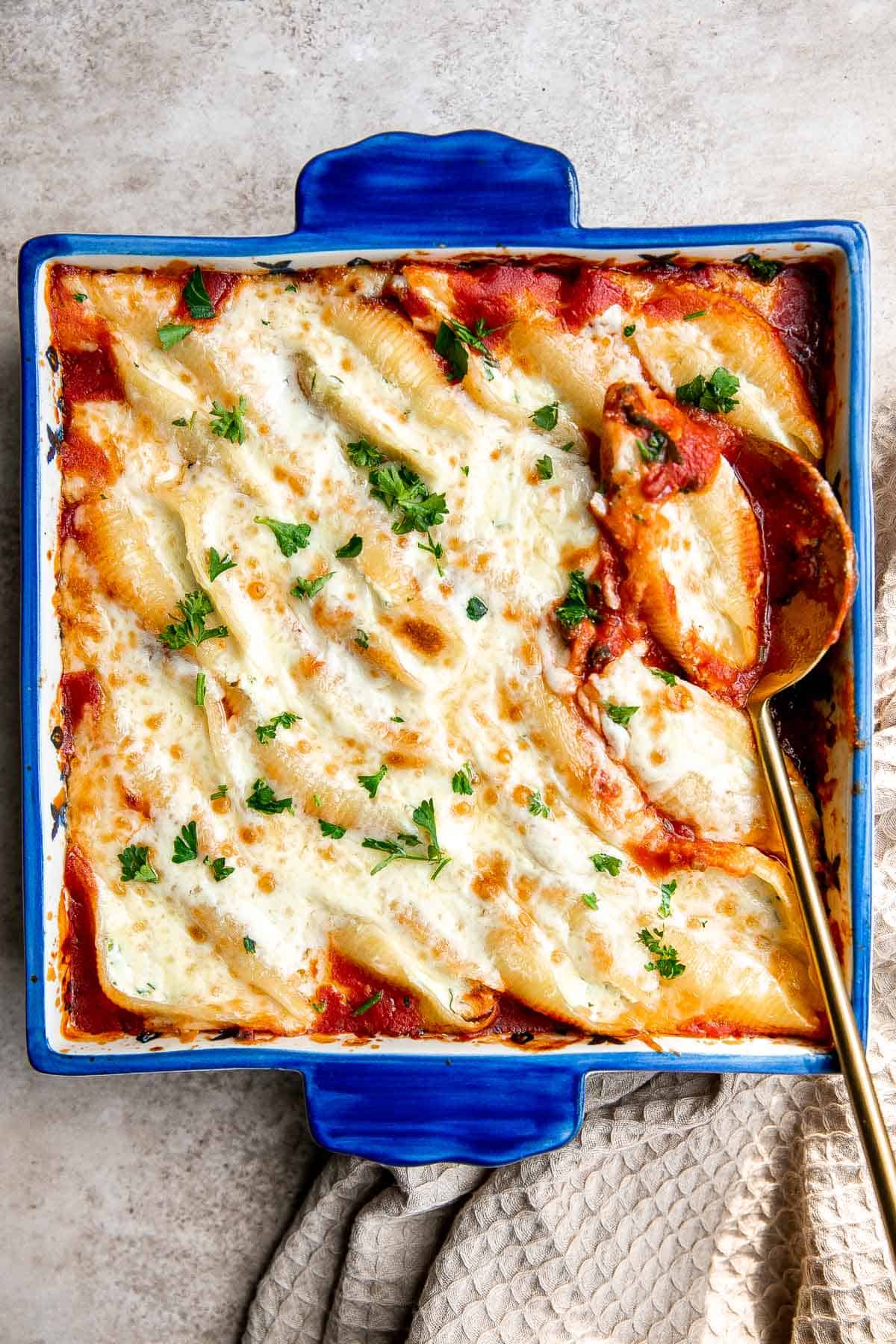 Farfalle Pasta with Mushroom Rose Sauce
Farfalle pasta with mushroom rose sauce is creamy yet light, delicious and flavorful, and quick and easy to make in 20 minutes. Best comfort food dinner!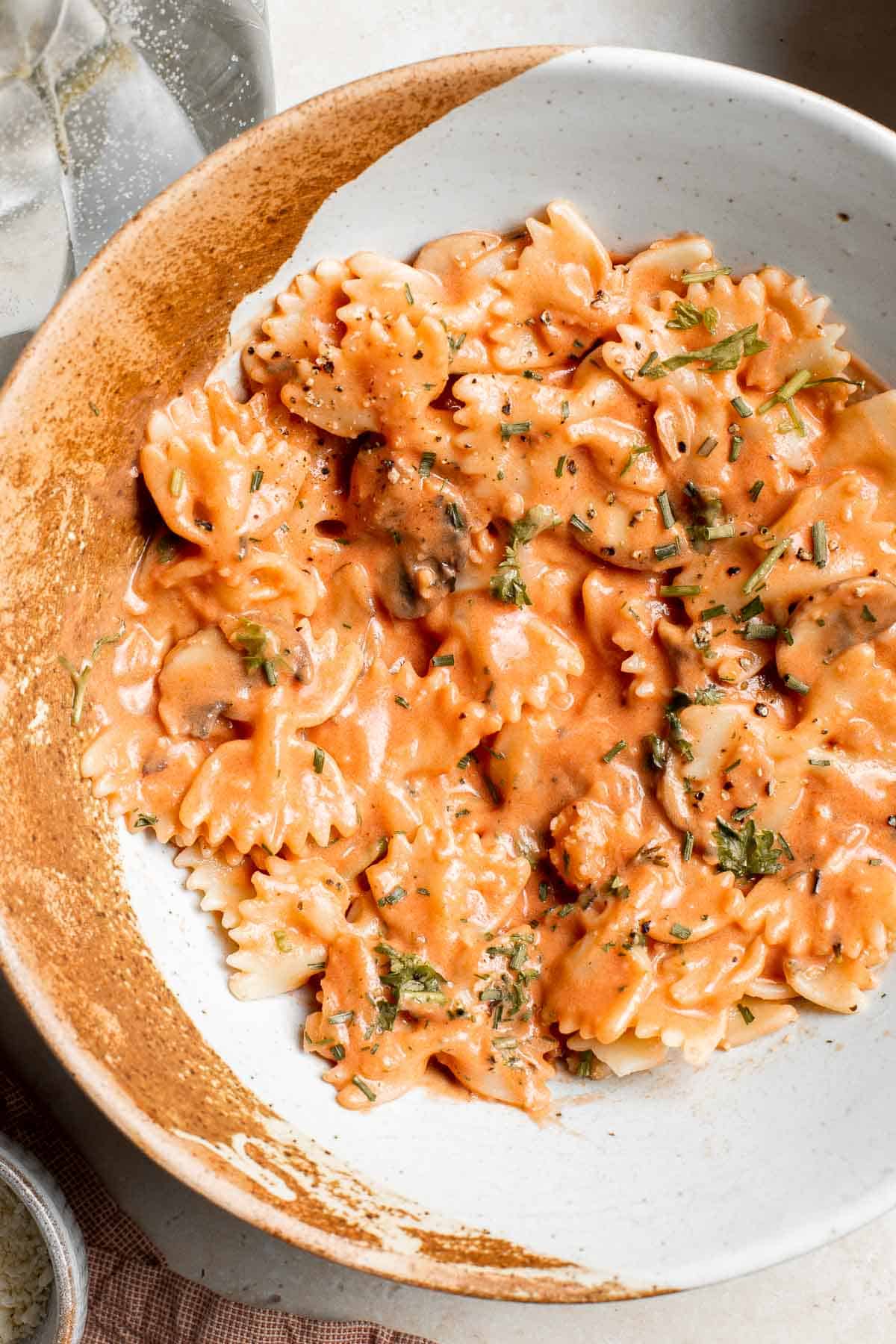 Creamy White Chicken and Spinach Lasagna
Creamy white chicken and spinach lasagna with tender shredded chicken is the most comforting creamiest cheesiest white lasagna. Easy to make ahead & freeze.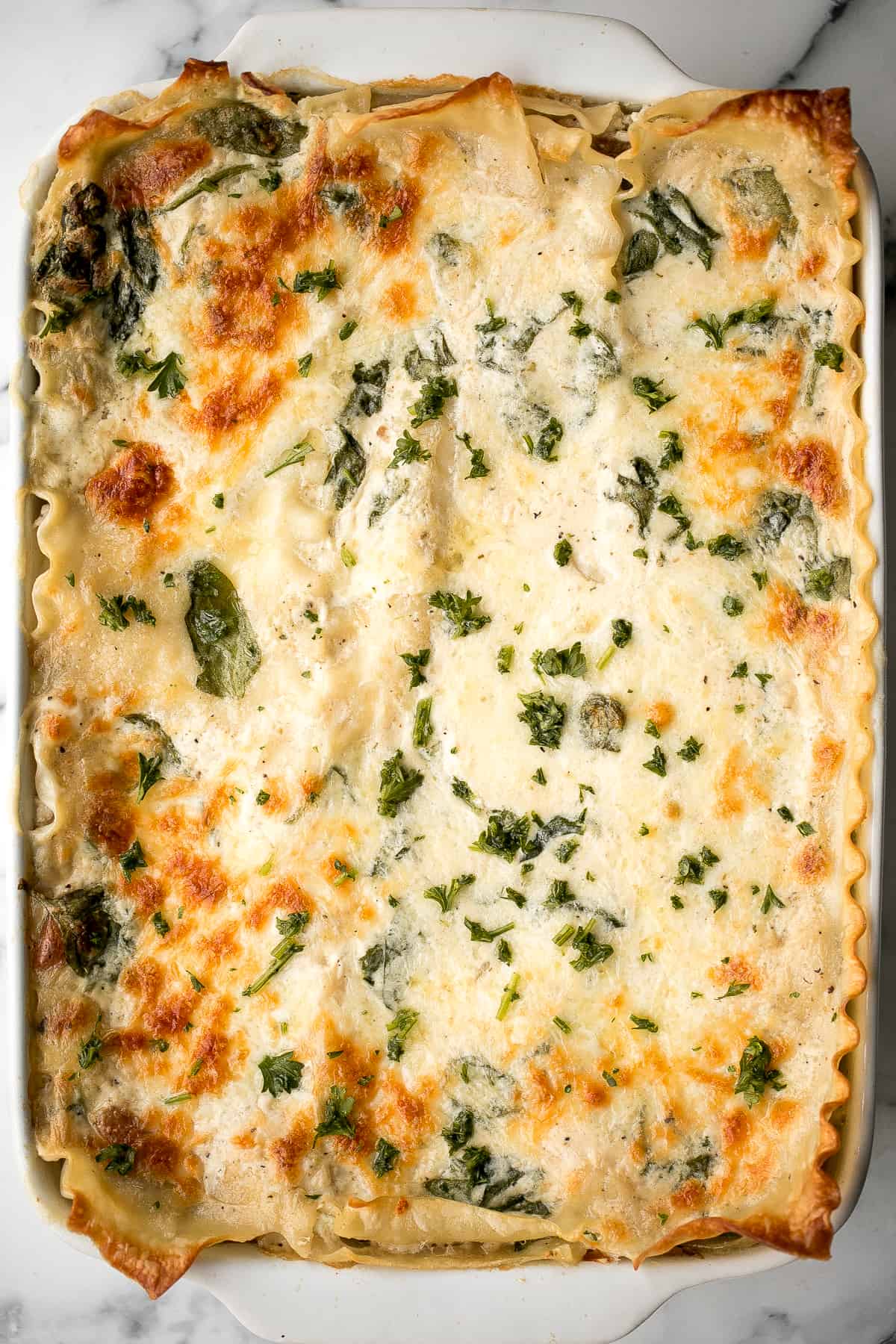 Soups and Curries
White chicken chili is an easy and delicious one pot meal made with shredded chicken, hearty veggies, and a creamy broth that's loaded with flavor. One of my absolute favorite winter dinner ideas.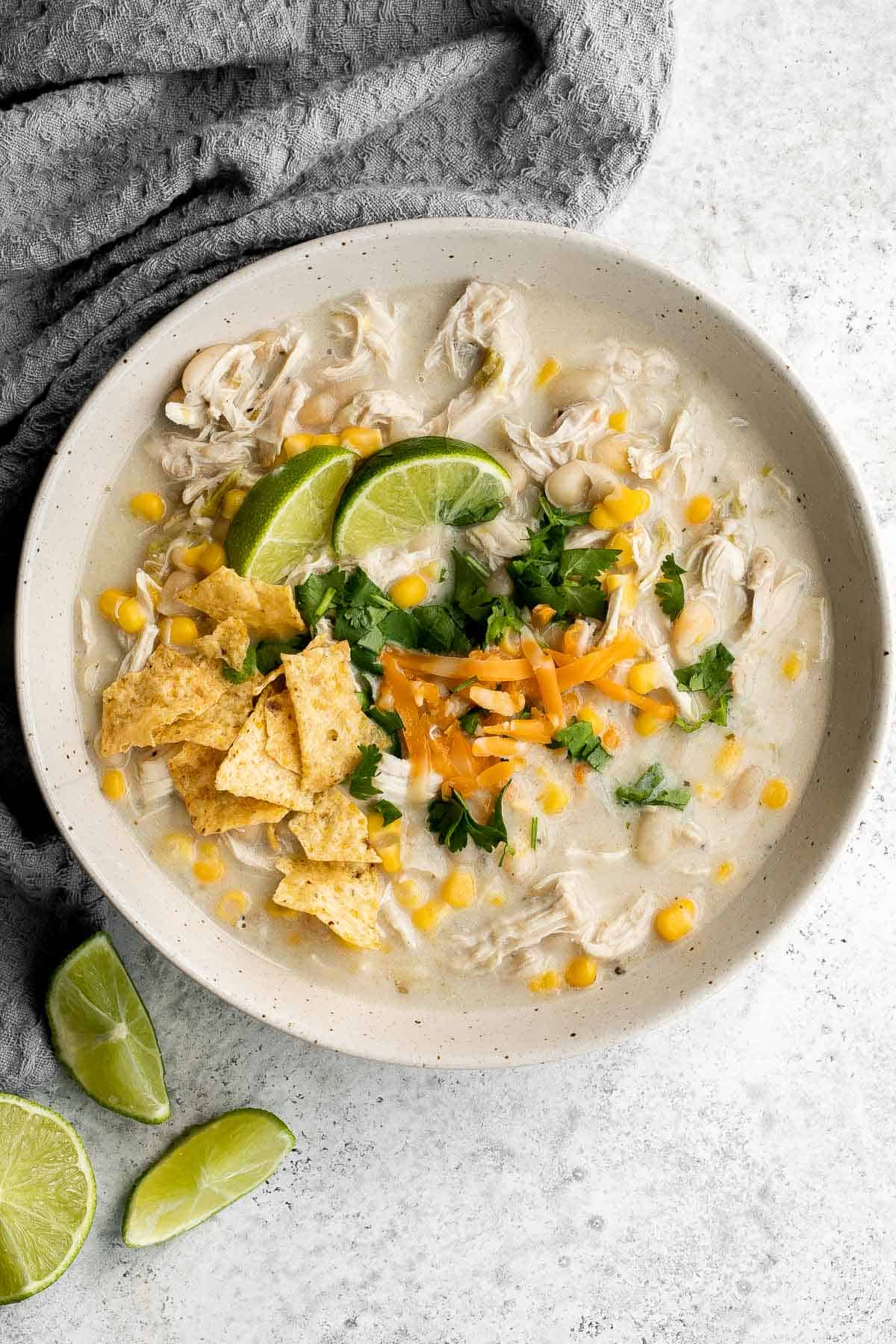 Thai Turkey Meatballs in Coconut Curry
Thai turkey meatballs in coconut curry are the perfect weeknight dinner when you want something delicious, healthy, flavorful, and satisfying.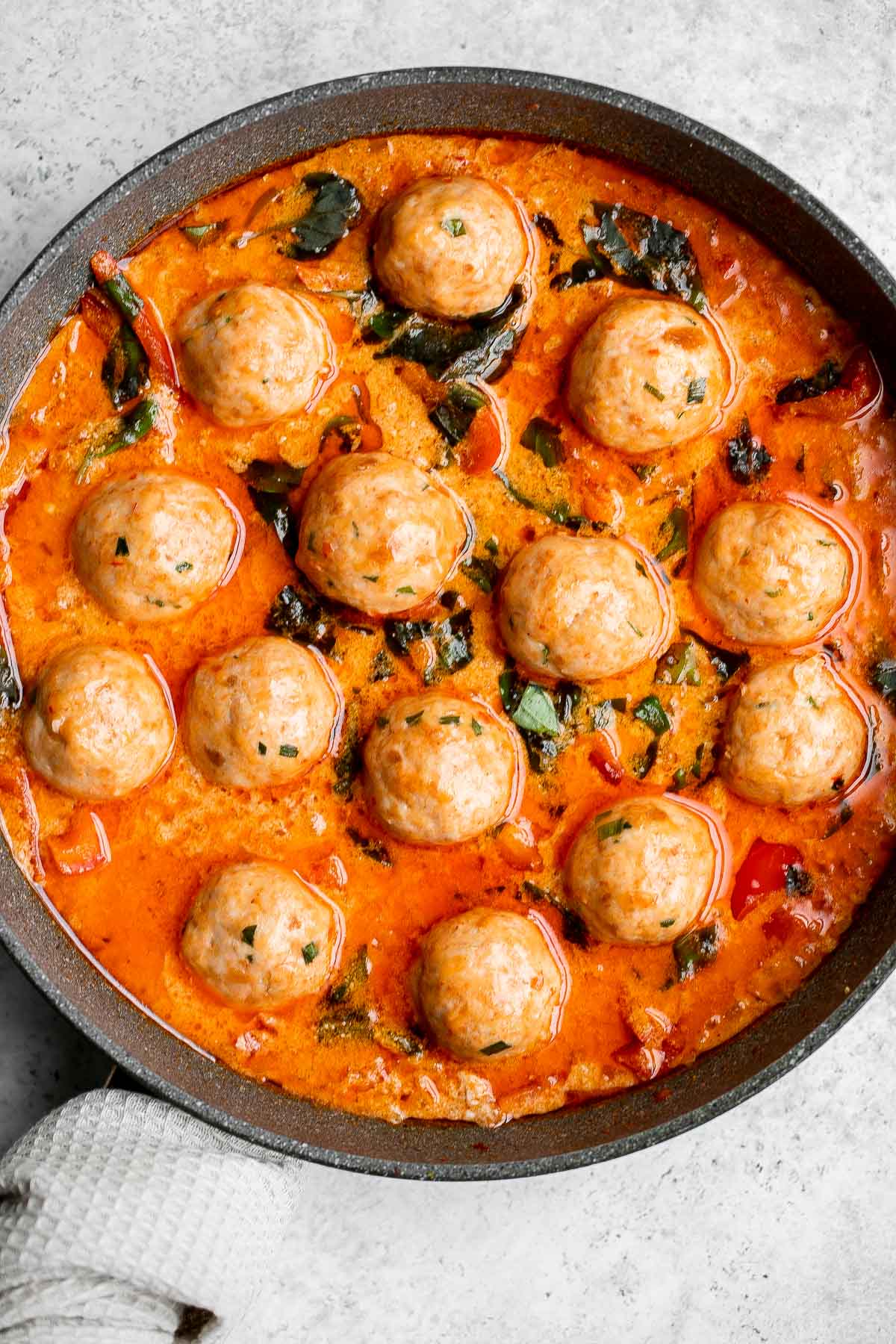 Cheesy Potato Soup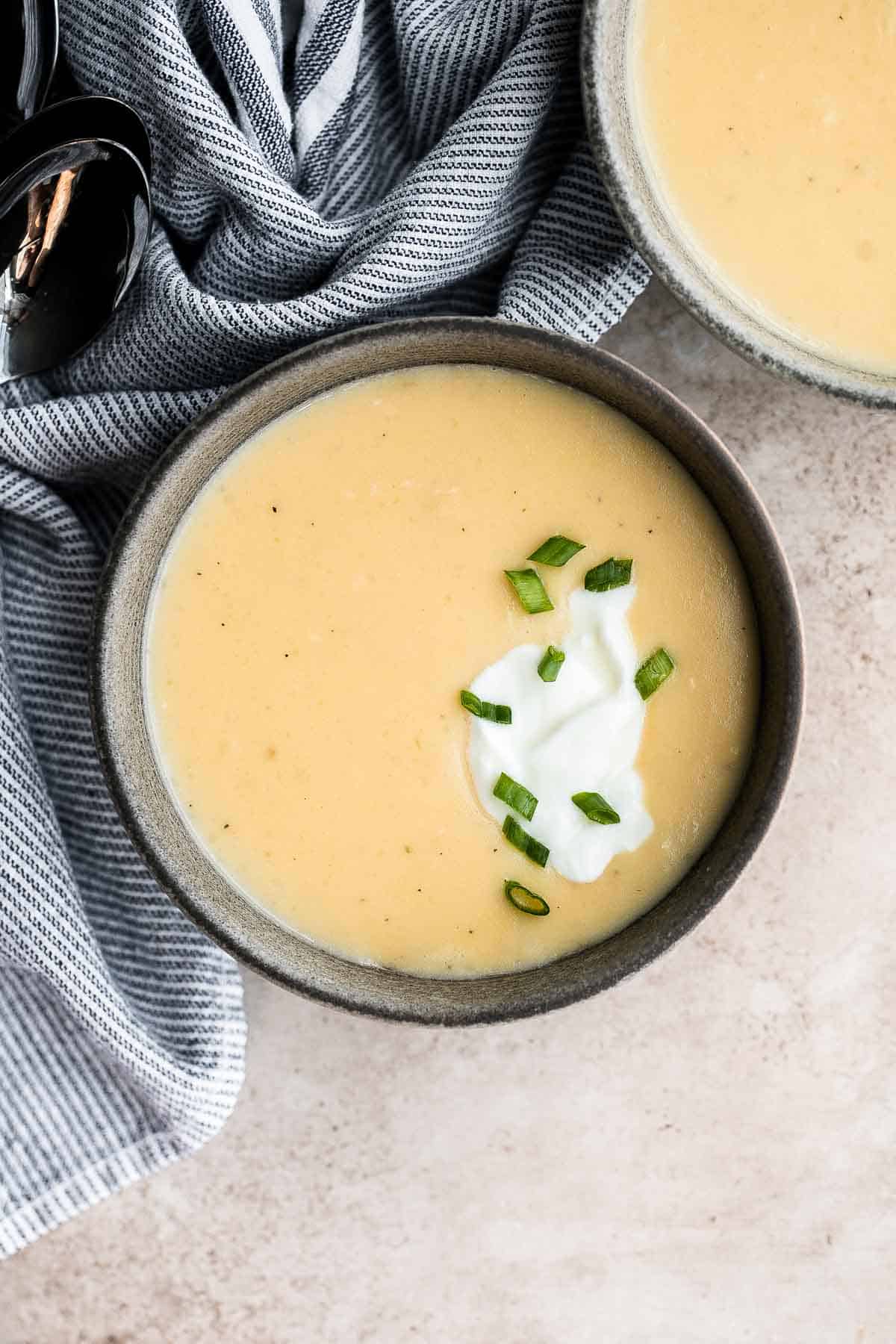 Coconut curry salmon is a delicious, flavorful, and healthy weeknight dinner. It's 30-minute dinner that is a game changer on busy weeknights.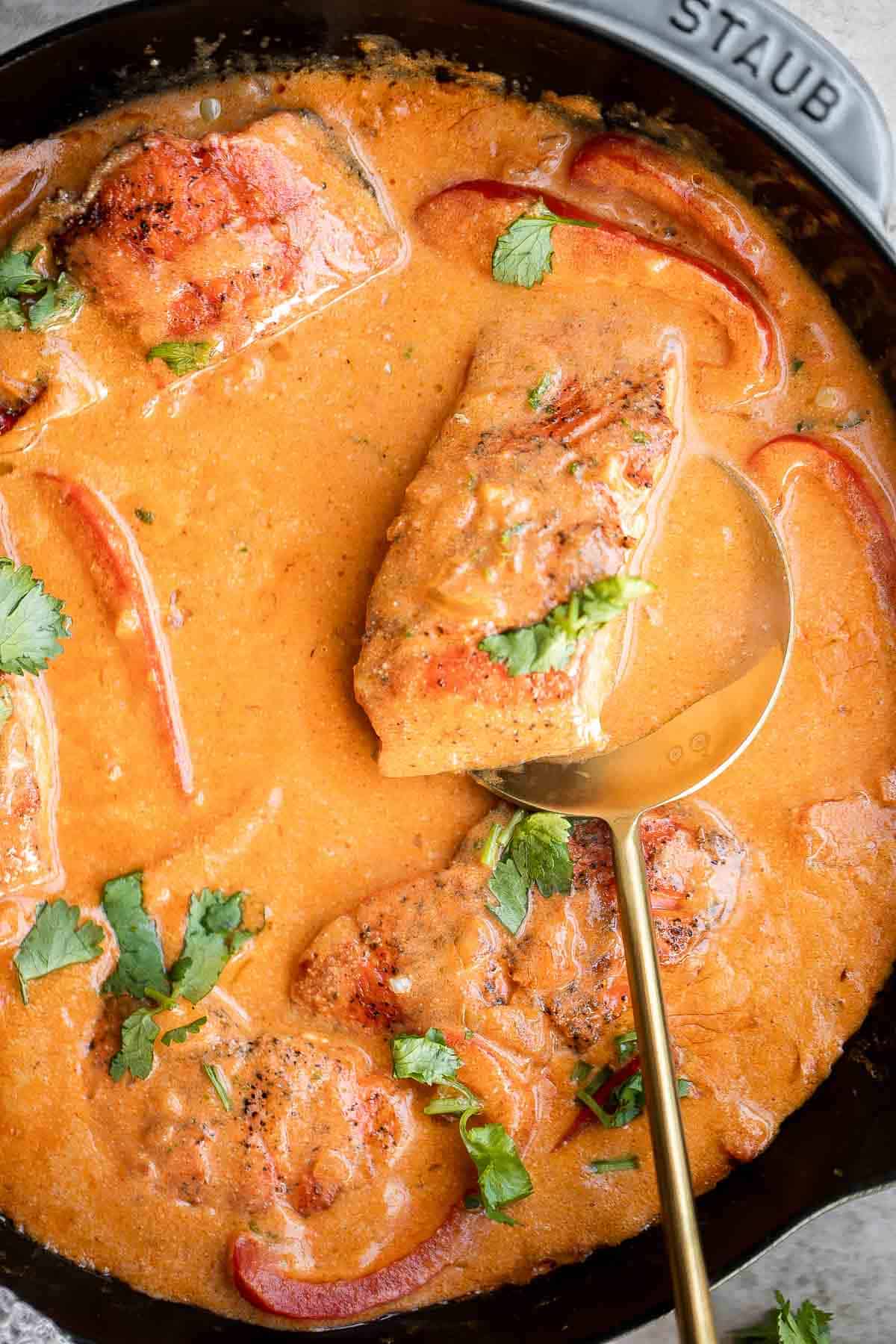 Beef taco soup is a delicious take on tacos, transforming it into a hearty, wholesome, filling soup topped with all the taco fixings. Ready in 30 minutes for the perfect winter recipe.
Better than takeout, make easy Indian butter chicken in just 30 minutes, with a creamy tomato-based sauce, charred chicken, and incredible spice + flavour.
Broccoli cheese soup is creamy, cozy, and delicious simmered in a buttery cheesy broth for the perfect blend of textures and flavors — comfort food goals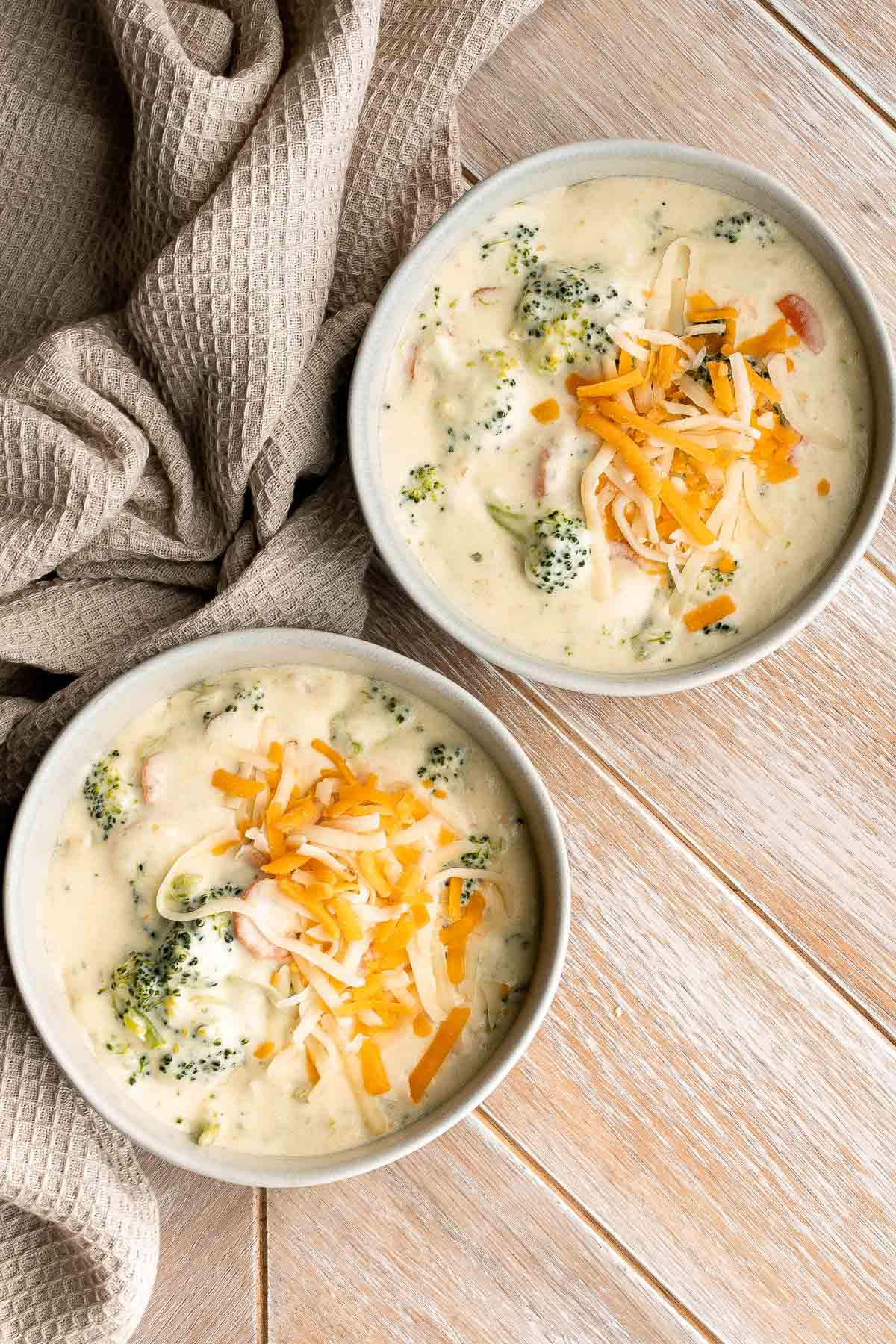 One Pot Coconut Curry Beef Stew
Warm and cozy, easy one pot coconut curry beef stew is hearty yet creamy, packed with tender beef chunks, potatoes and carrots, and creamy coconut milk.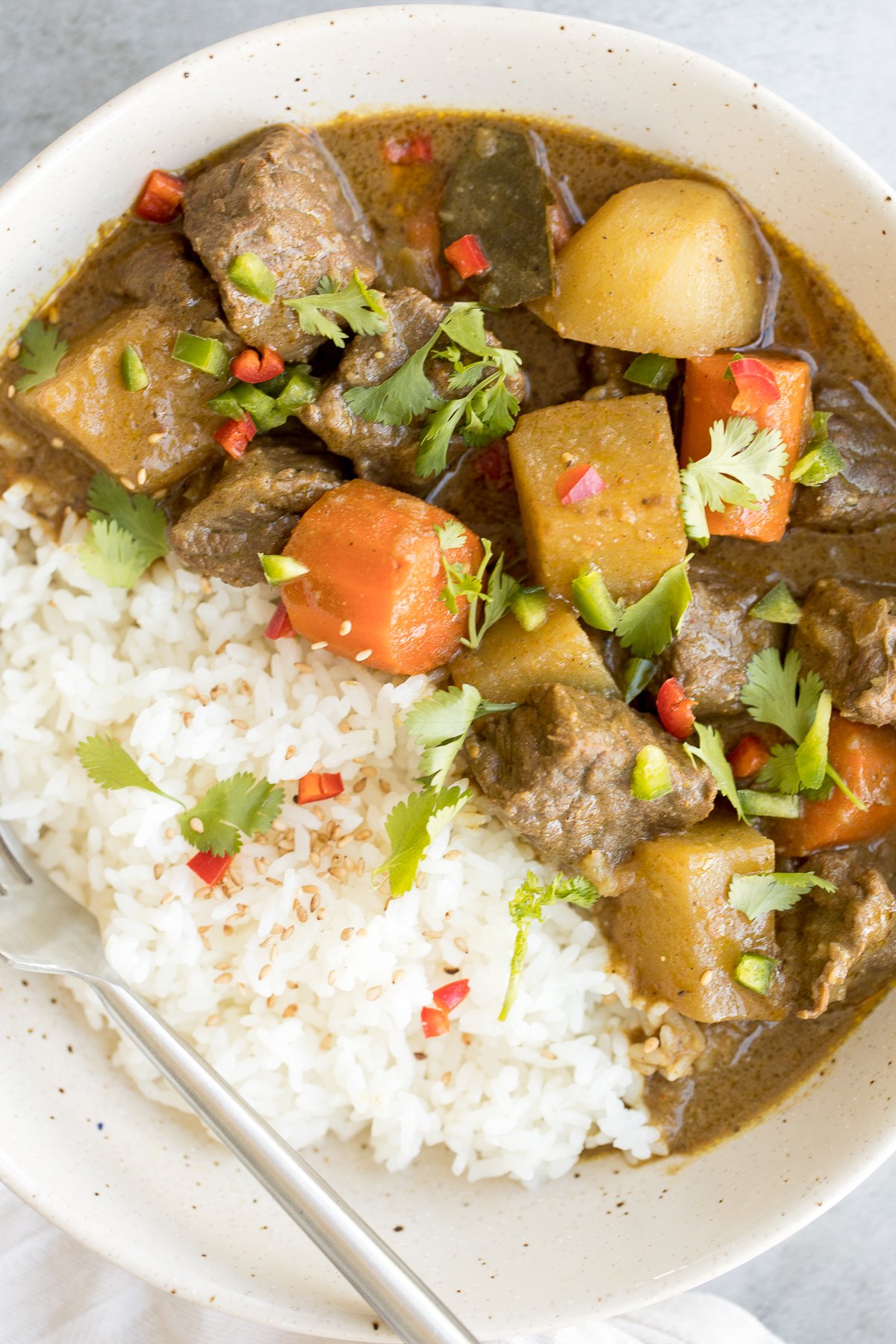 Chicken and Potato Soup
Creamy ham and potato soup is hearty, filling, and so flavourful. This warm and cozy one pot meal is the easiest weeknight meal to make in just 25 minutes.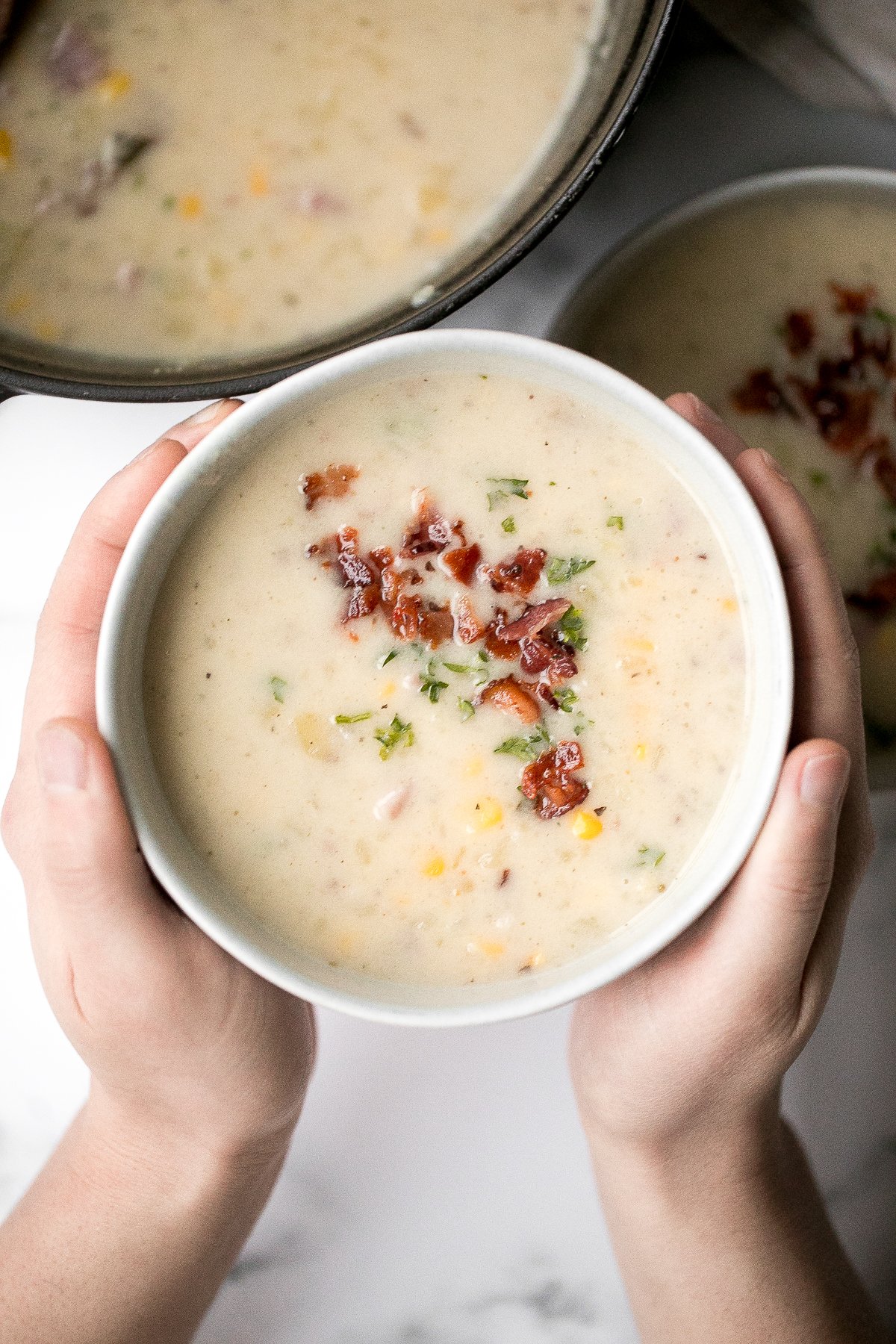 Hearty coconut lamb curry is an easy one pot meal that is packed with flavour. Make it on the stovetop or in the slow cooker and freeze leftovers for later.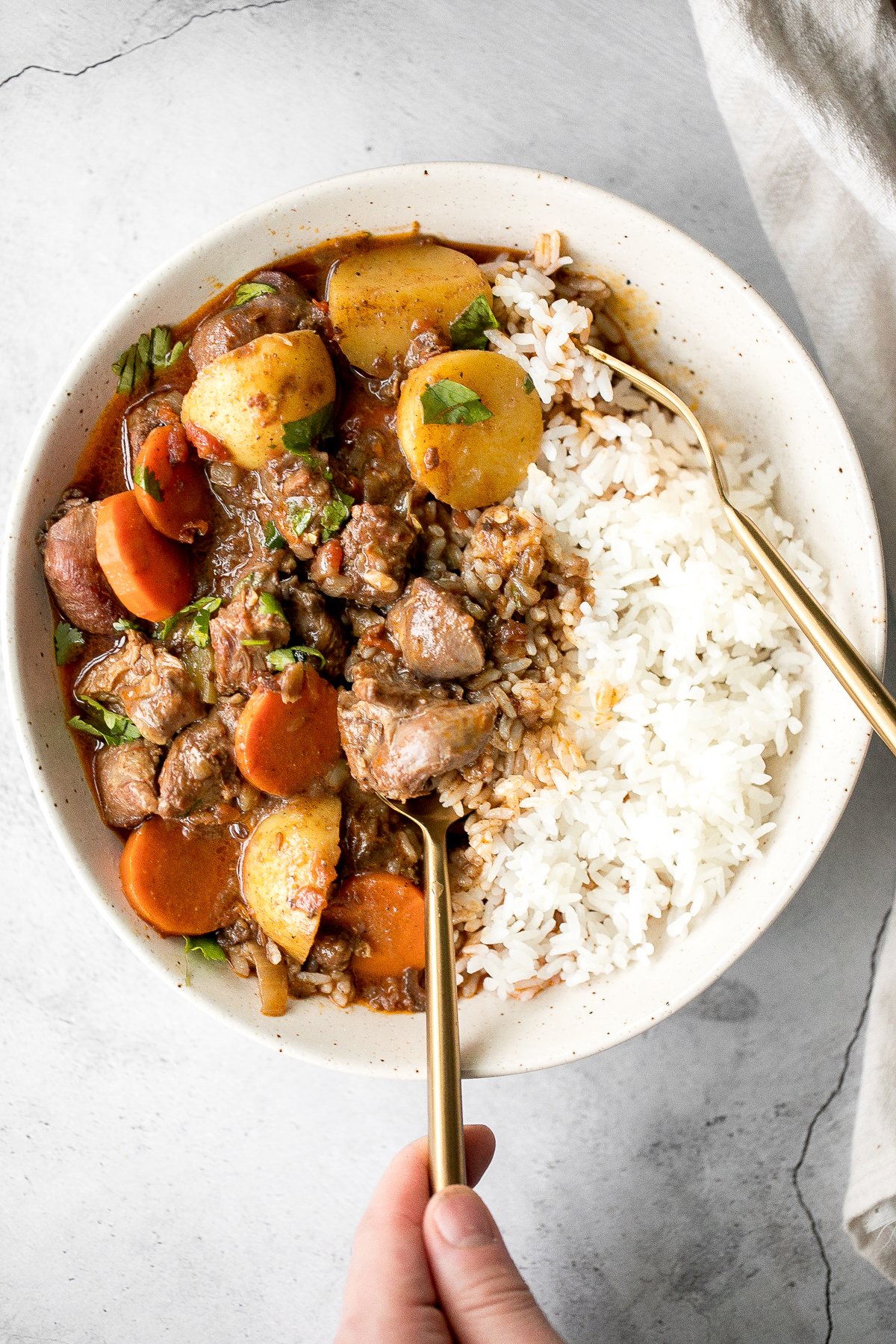 Cheesy and Creamy
Easy creamy ham and potatoes au gratin is a great way to use leftover ham with tender sliced potatoes and a cheesy béchamel sauce. The best comfort food.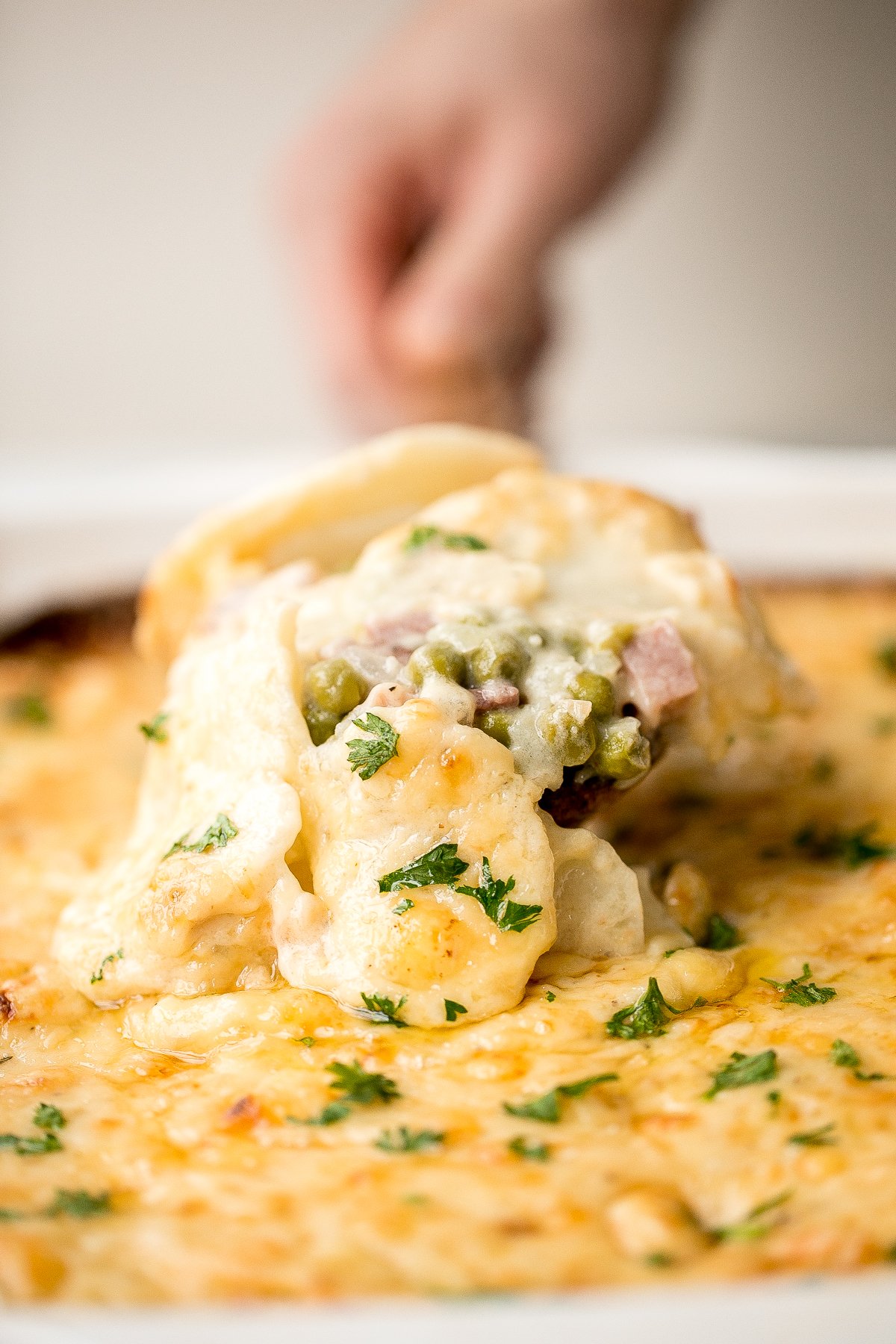 Delicious, comforting homemade Swedish meatballs are seared and smothered in a creamy gravy sauce and taste so much better than IKEA meatballs. One of my go to winter dinner ideas.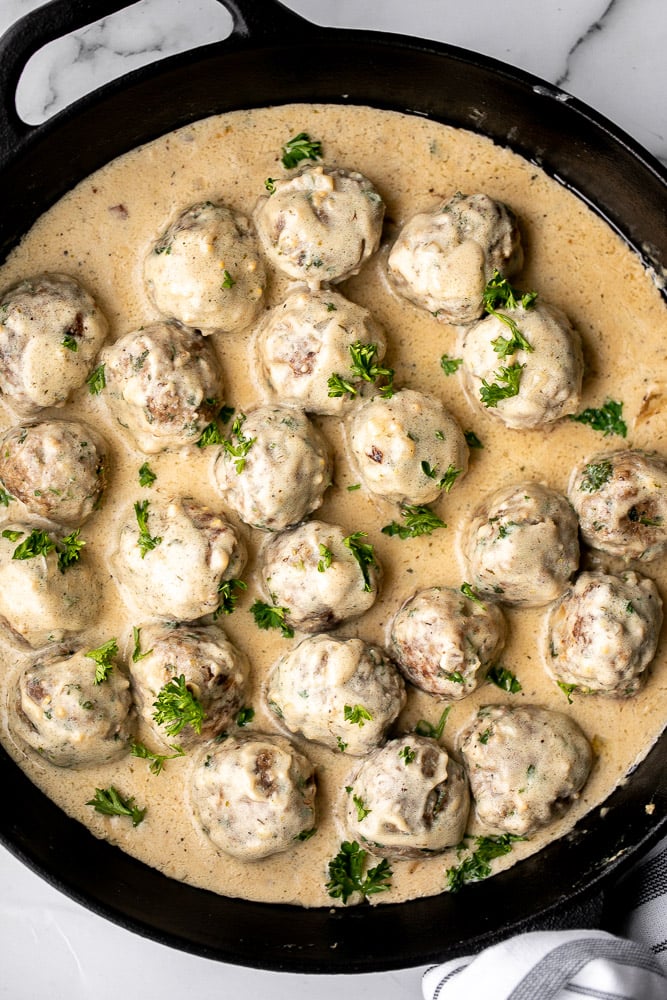 Easy Chicken Parmesan (Parmigiana)
Easy chicken parmesan (parmigiana) with crispy breaded chicken, tomato sauce, and melted mozzarella and parmesan cheese. The best comfort chicken dinner.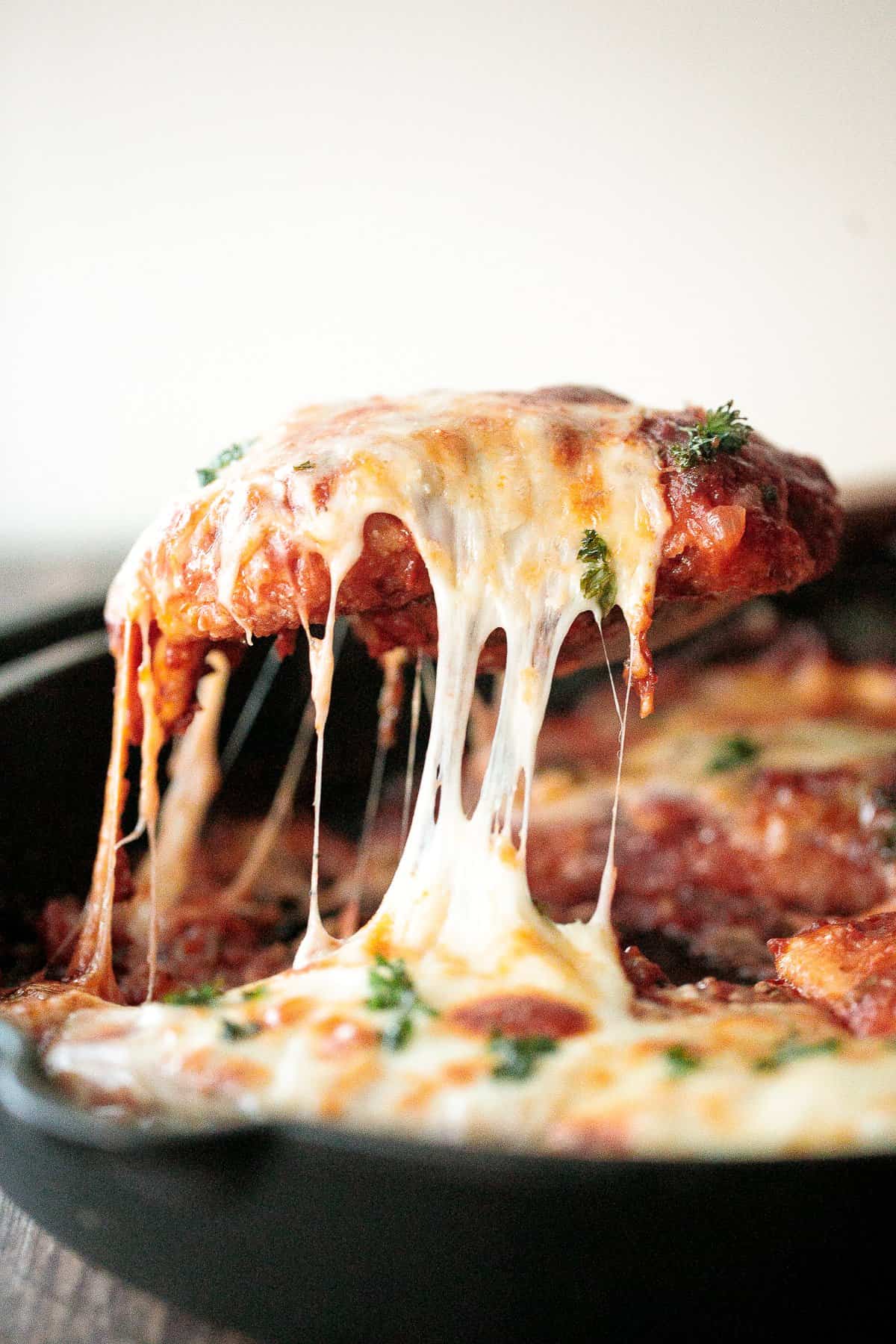 Turkey and Cheese Sliders are quick and easy, made with deli meat and Swiss cheese filled inside soft Hawaiian dinner rolls topped with a buttery sauce.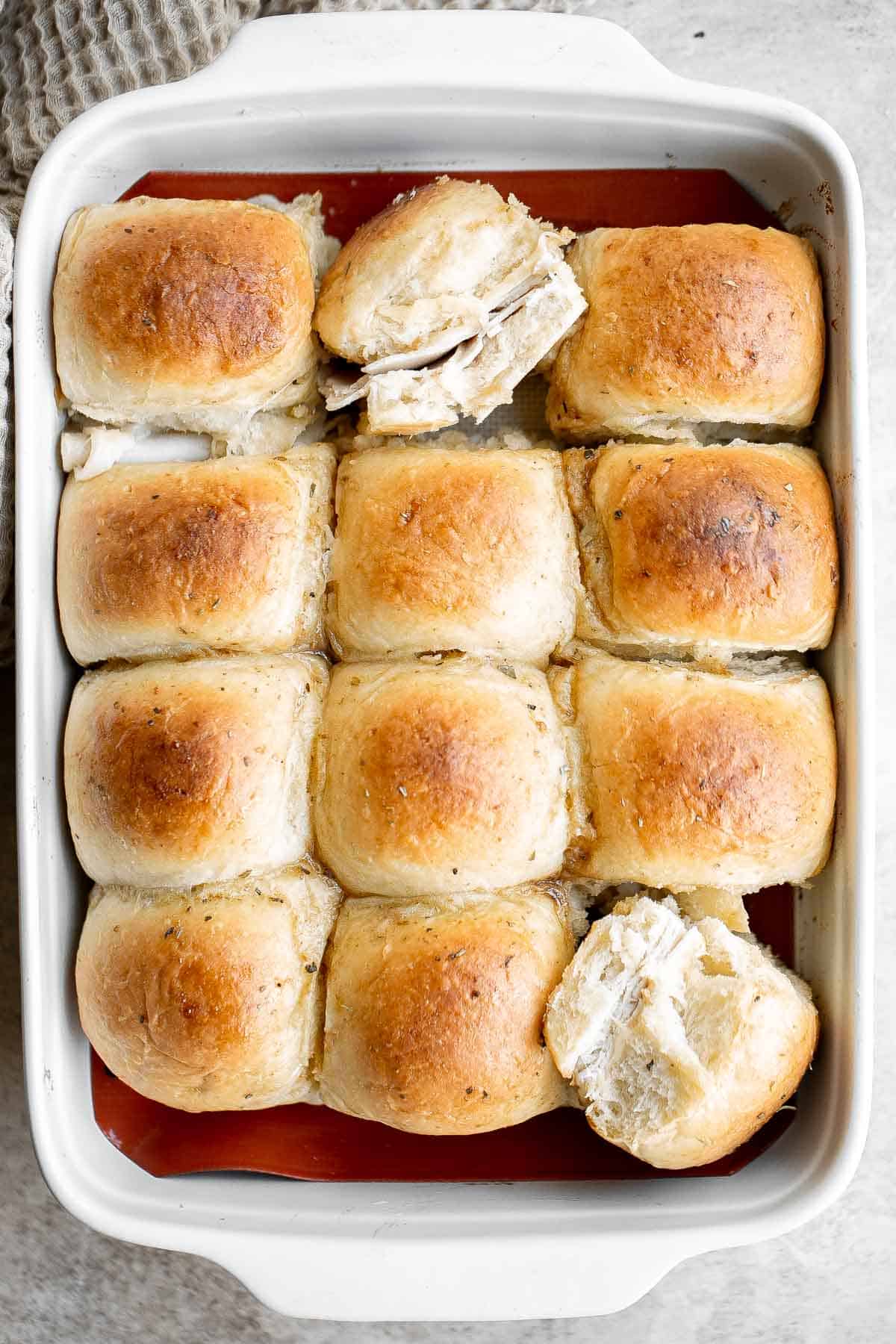 Creamy garlic shrimp is a delicious, quick and easy 15-minute meal (including prep!) that you need to include in your weeknight dinner meal plan.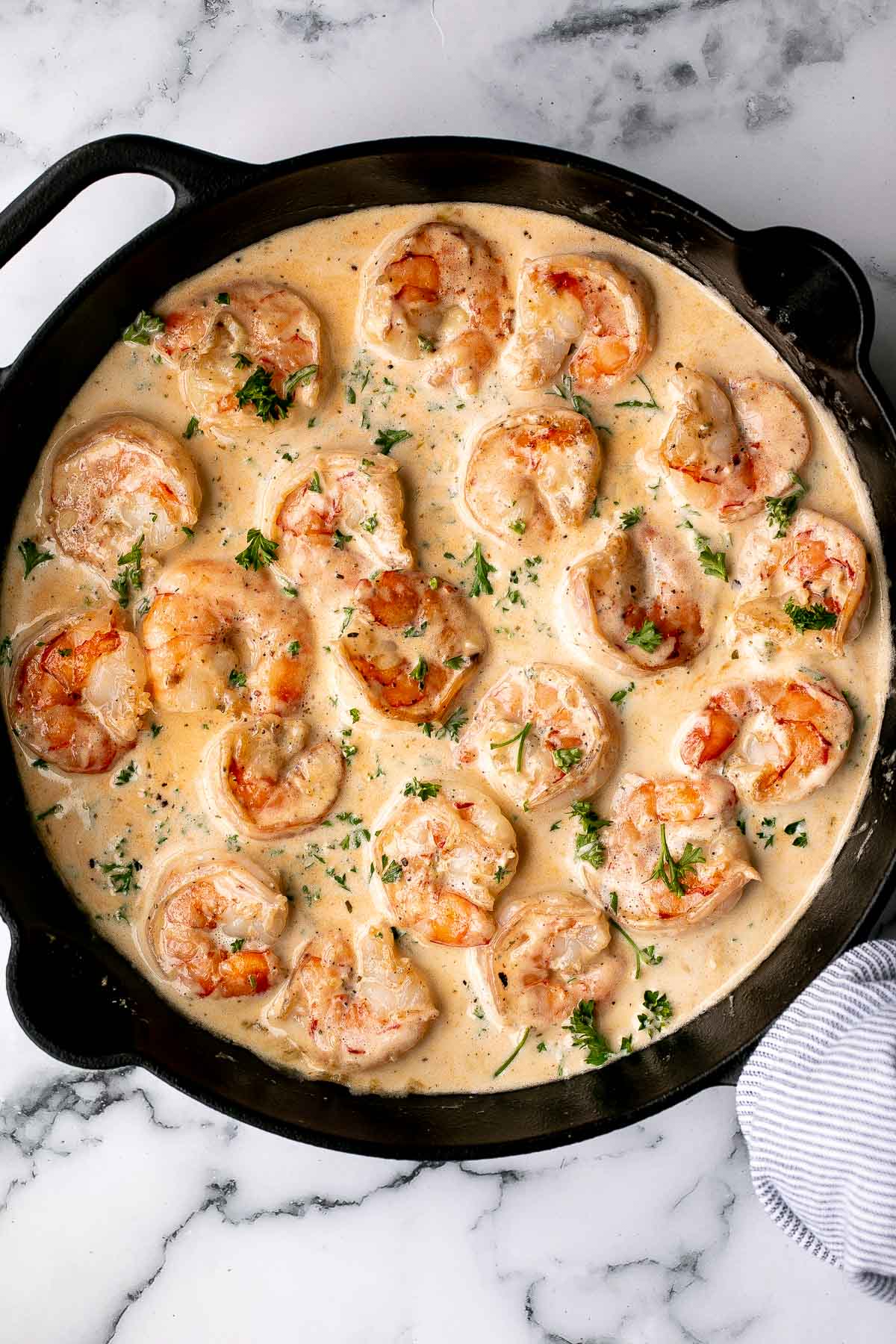 Baked queso chicken with tomatoes is an easy, cheesy, delicious chicken dinner that takes just 30 minutes to cook. The best weeknight dinner.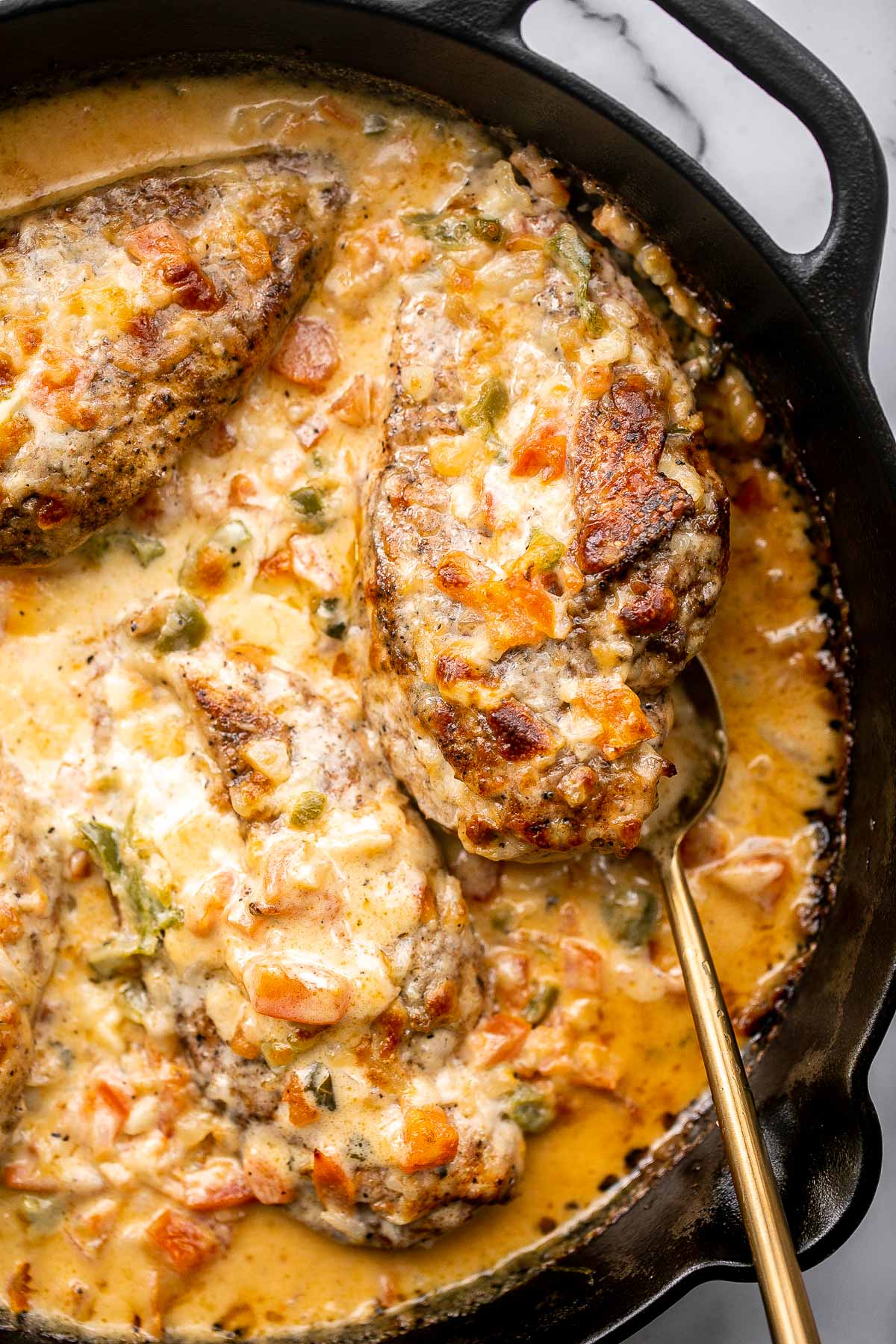 Fried mac and cheese balls are crispy on the outside, creamy and cheesy on the inside, and have the perfect crunch. Best way to use leftover mac and cheese.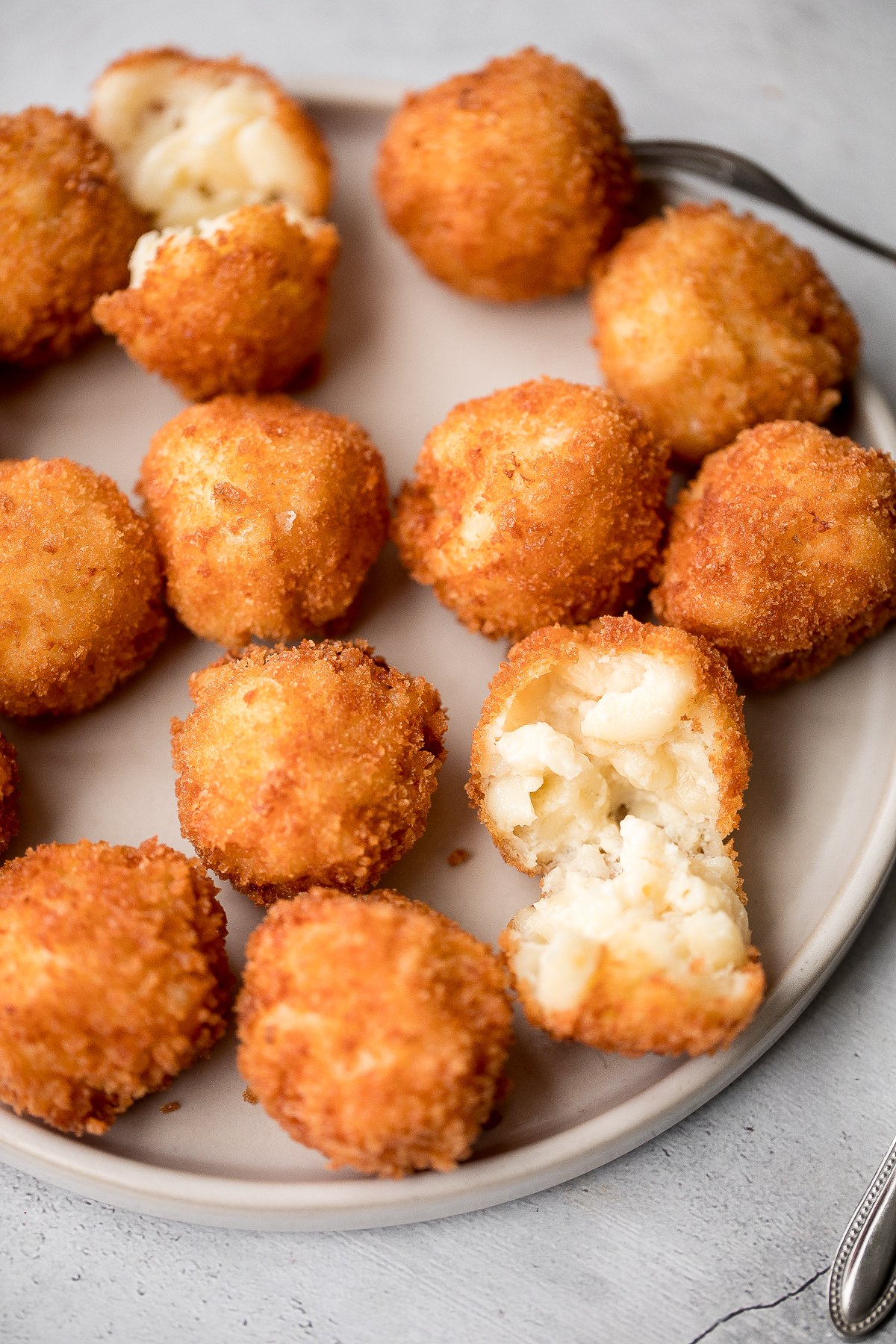 Creamy Tuscan chicken with sun-dried tomatoes and spinach is a quick and easy 30 minute Italian chicken dinner that is delicious, flavorful, and comforting.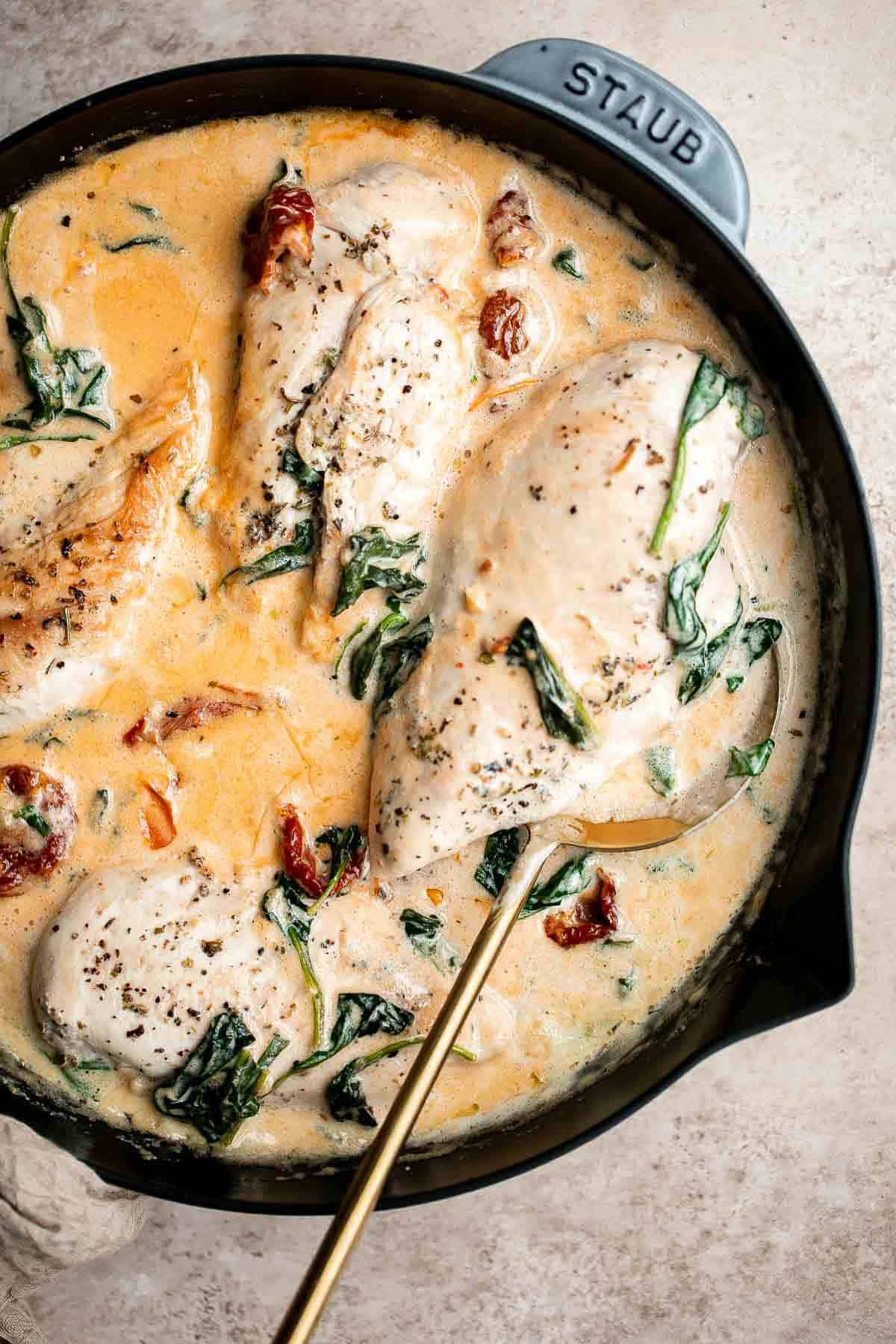 Baked Ravioli is simple delicious comfort food that is perfect for a weeknight family dinner or for entertaining. It's hearty, comforting, and kid-friendly.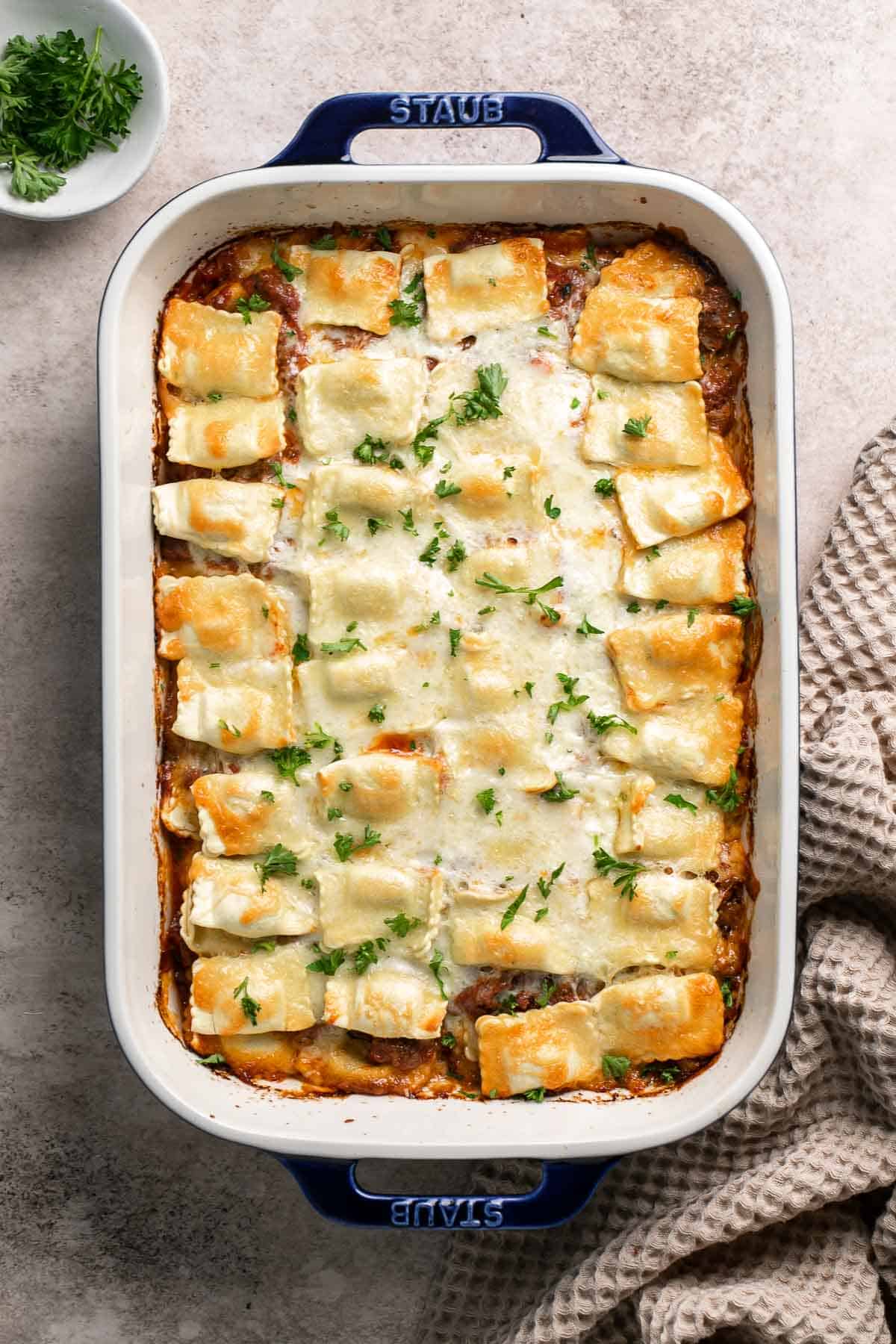 Get your hands on pantry staple canned tuna and make a delicious, crunchy tuna melt grilled cheese sandwich in less than 10 minutes! It's so tasty and easy!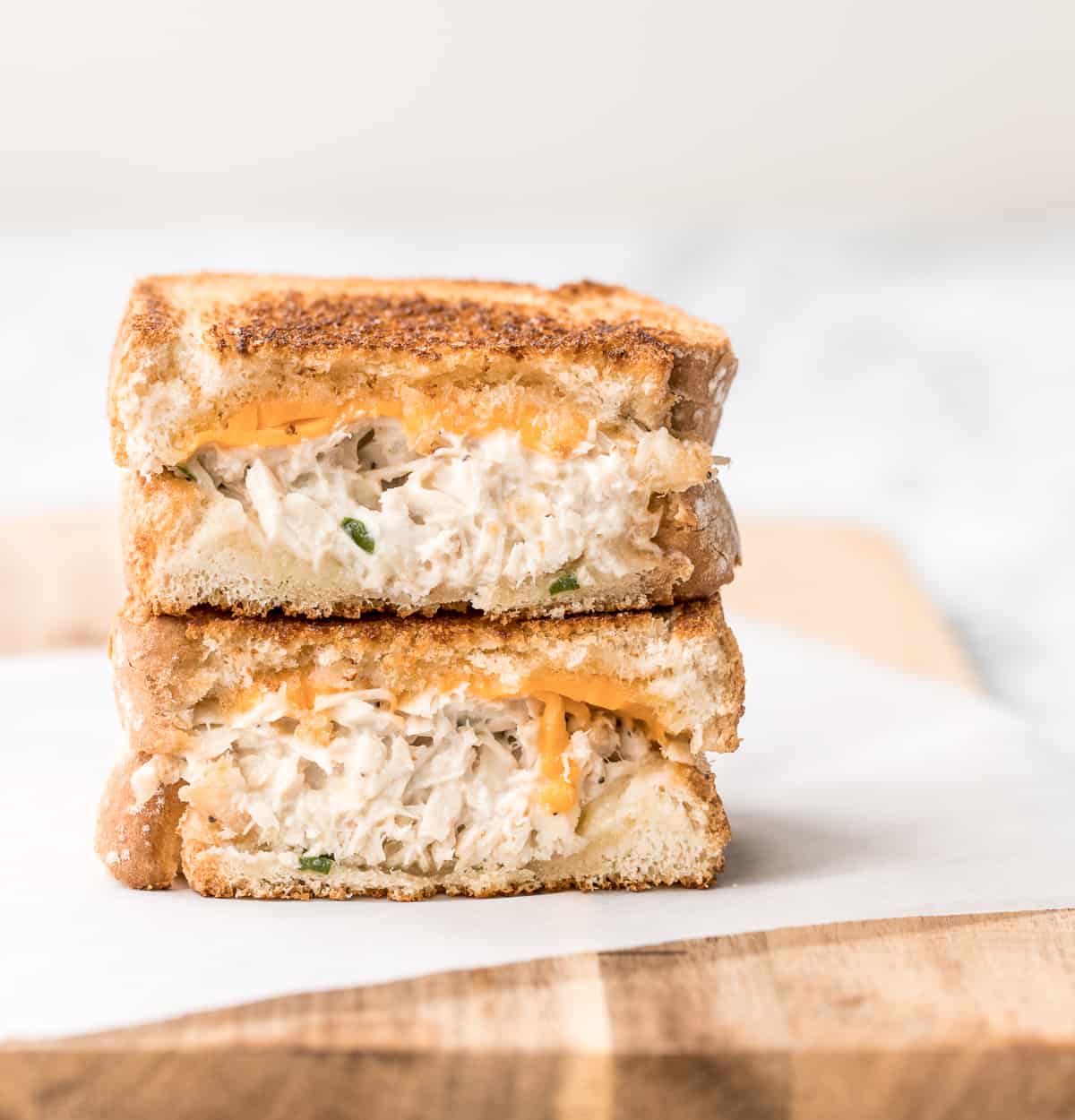 Chicken marsala in creamy mushroom sauce is a quick and easy 30-minute chicken dinner that is pure comfort food goals. A total crowd favourite this winter.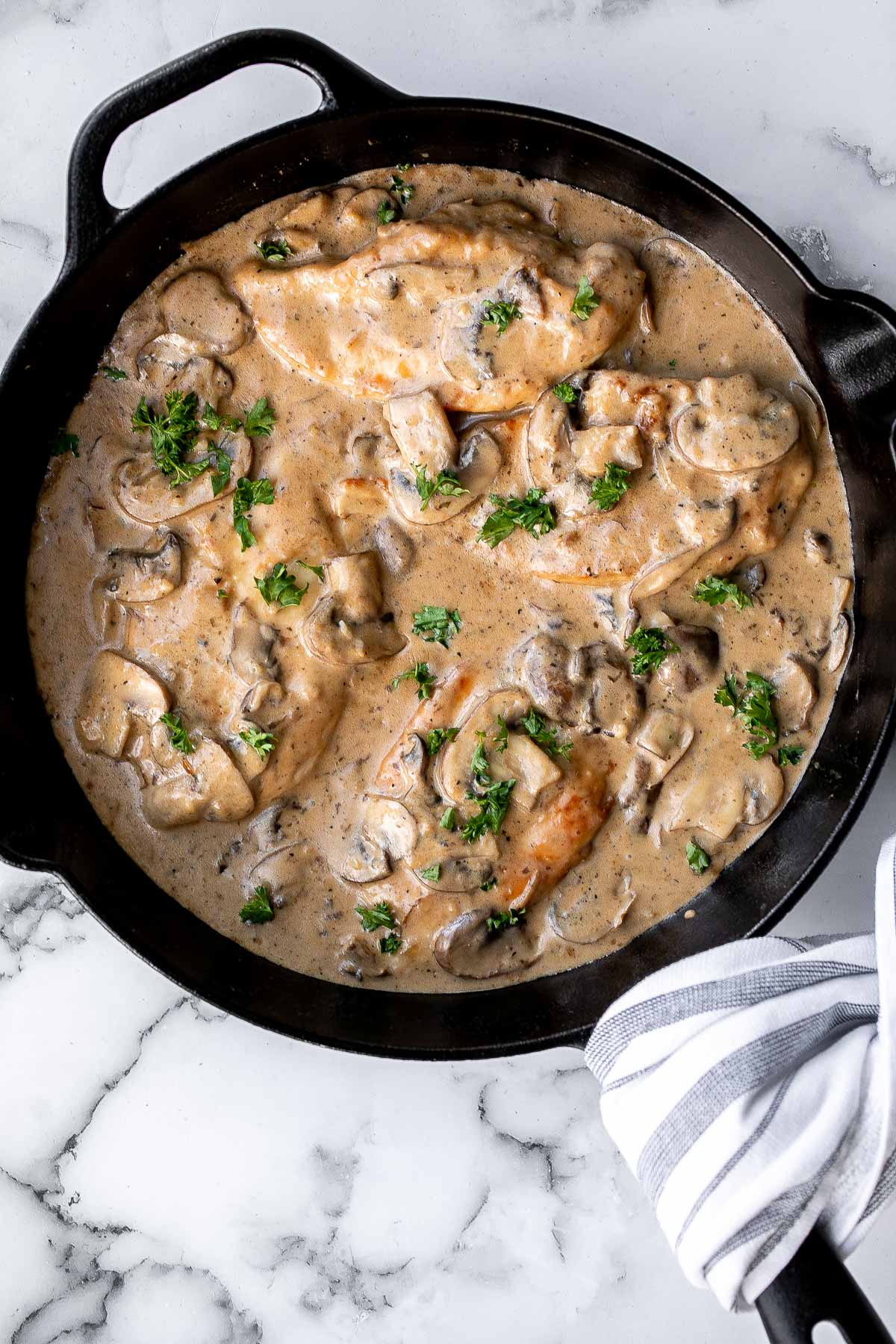 Vegetarian Comfort Food
Easy one pot vegetarian chili is the perfect warm and cozy comfort meal — it's hearty, filling, wholesome, flavorful, delicious, and loaded with protein.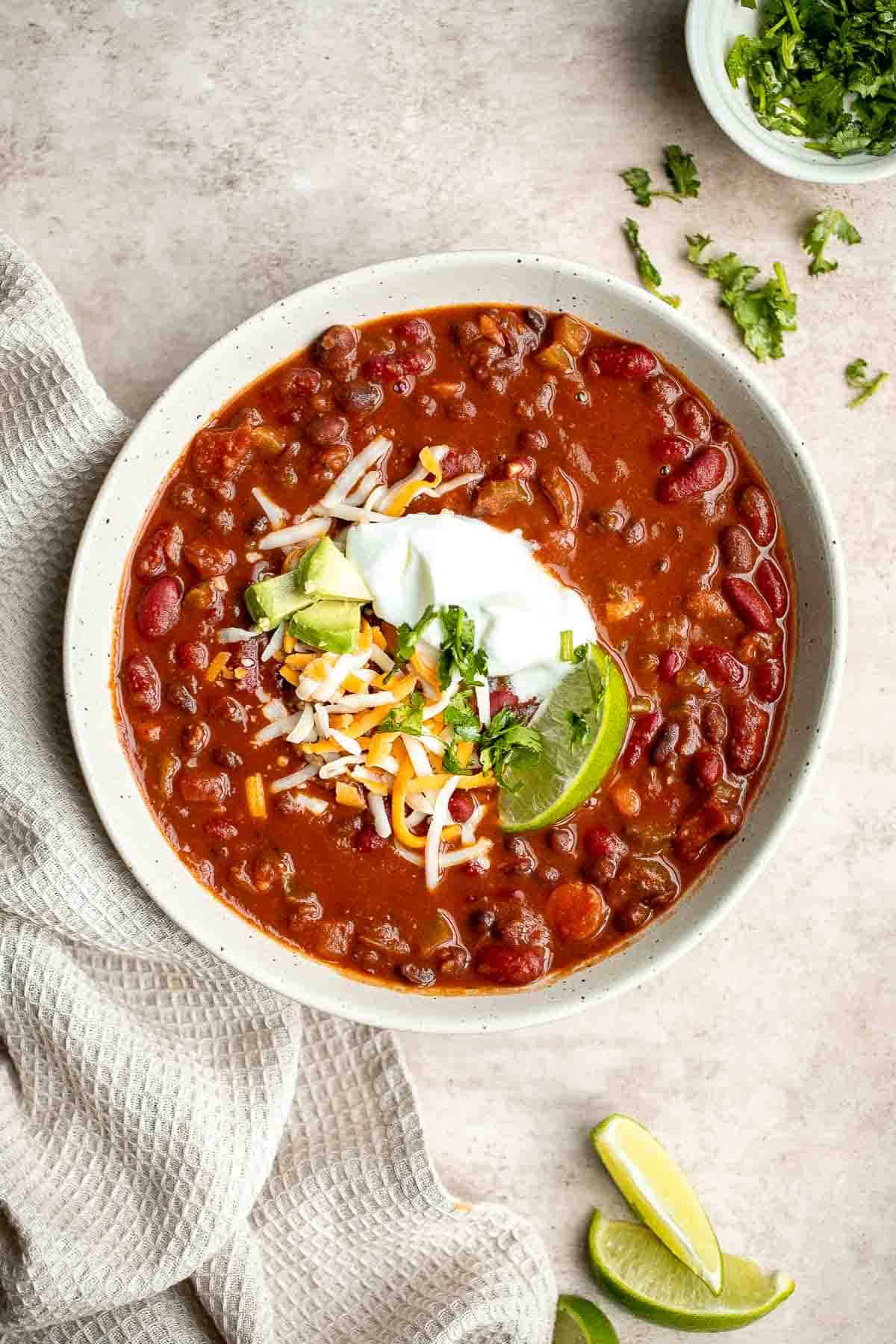 This Vegetarian Bolognese is a quick and easy vegetable-packed pasta with the flavor, texture, and goodness of a traditional Bolognese without the meat.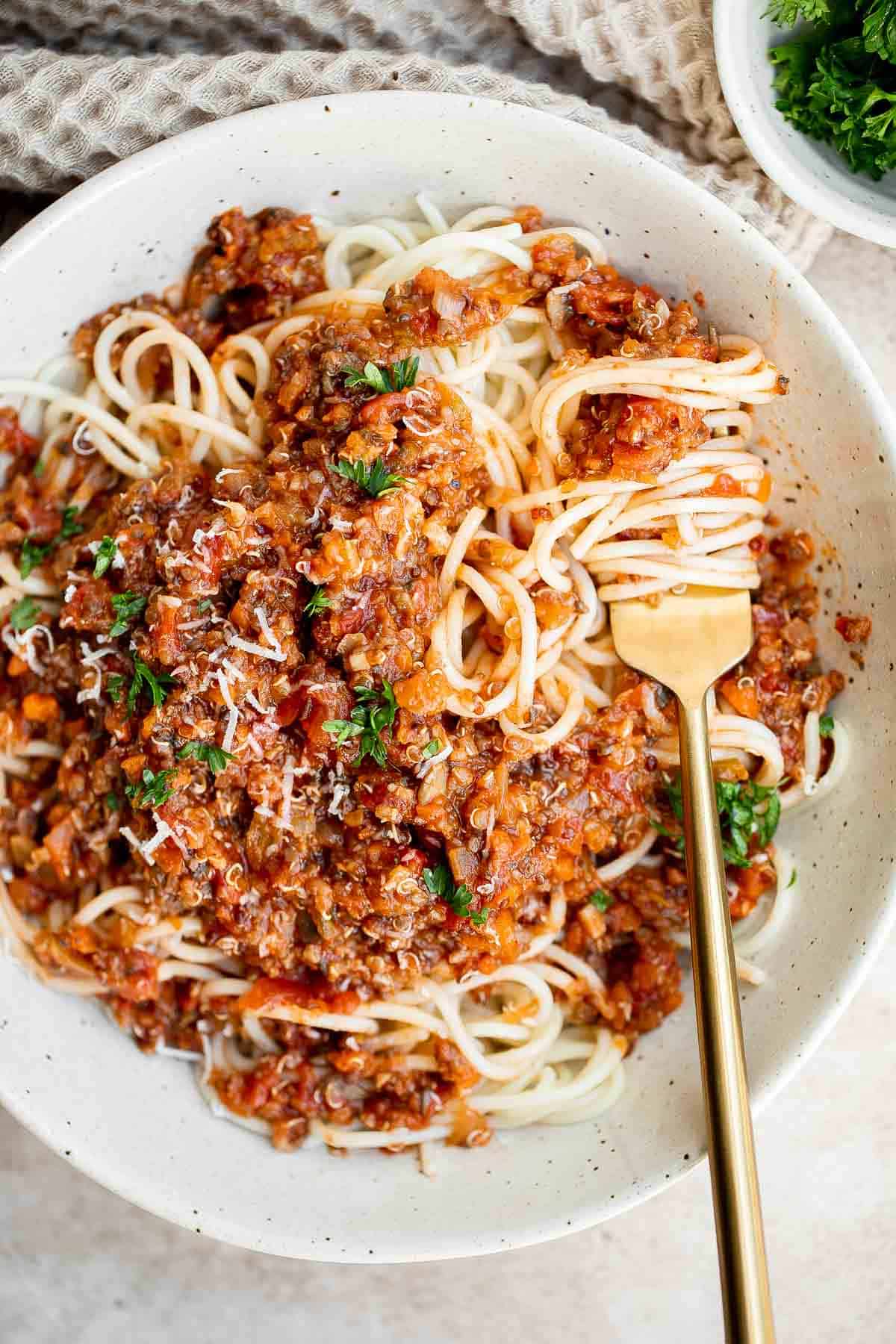 This Mediterranean Stuffed Eggplant is delicious, filling, and healthy. This vegetarian dinner is loaded with veggies and topped with bubbly cheese.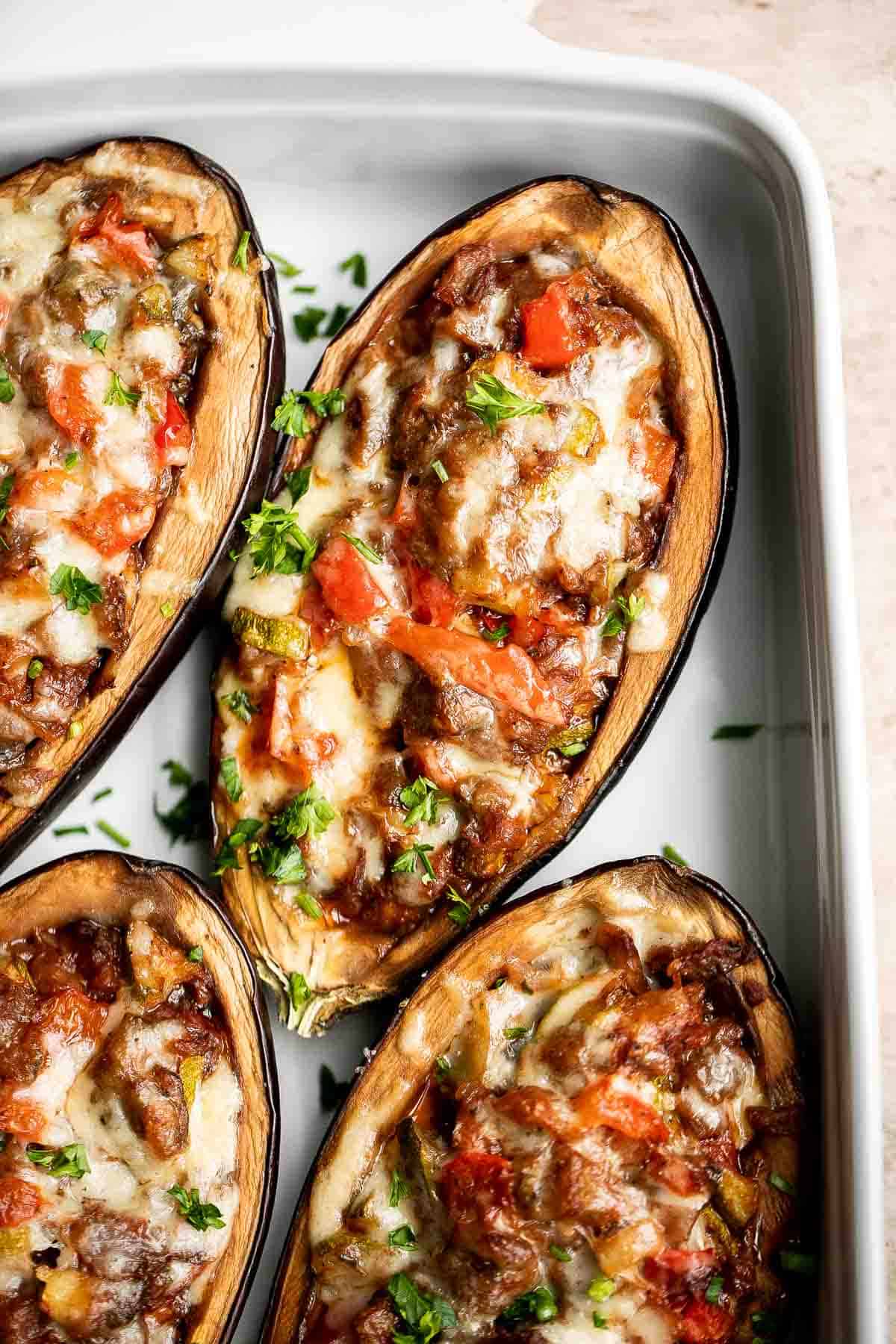 Broccoli cheese casserole is creamy, cheesy, and delicious — the most comforting side dish. It's crispy on the outside but soft and tender inside.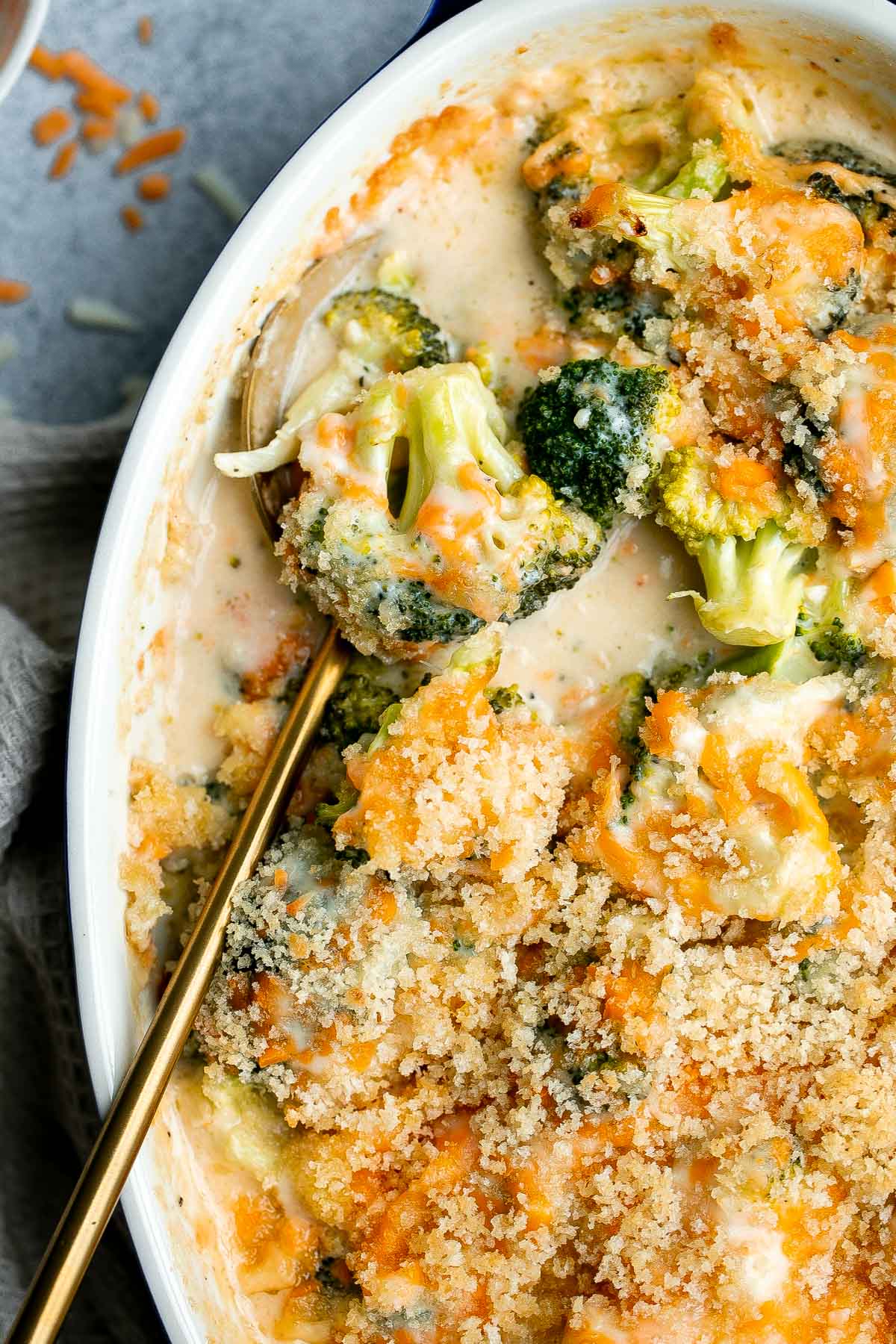 Vegetarian quesadillas are quick and easy, completely customizable, loaded with veggies and beans. Serve this kid-friendly Mexican meal for lunch or dinner.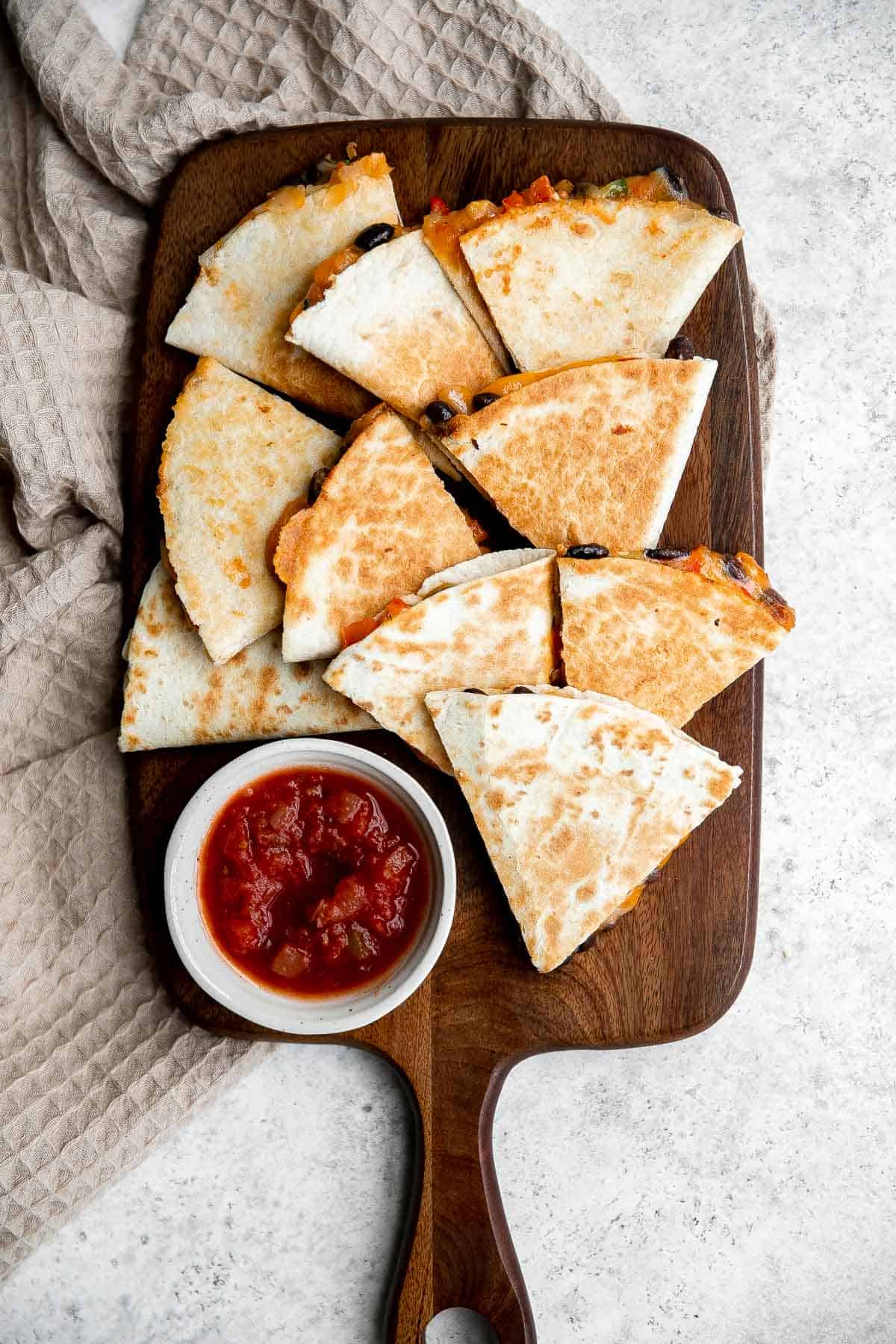 Butternut Squash Curry with Chickpeas
Butternut squash curry with chickpeas is a rich hearty one pot meal that will satisfy your fall comfort food cravings. Great for weeknight family dinners.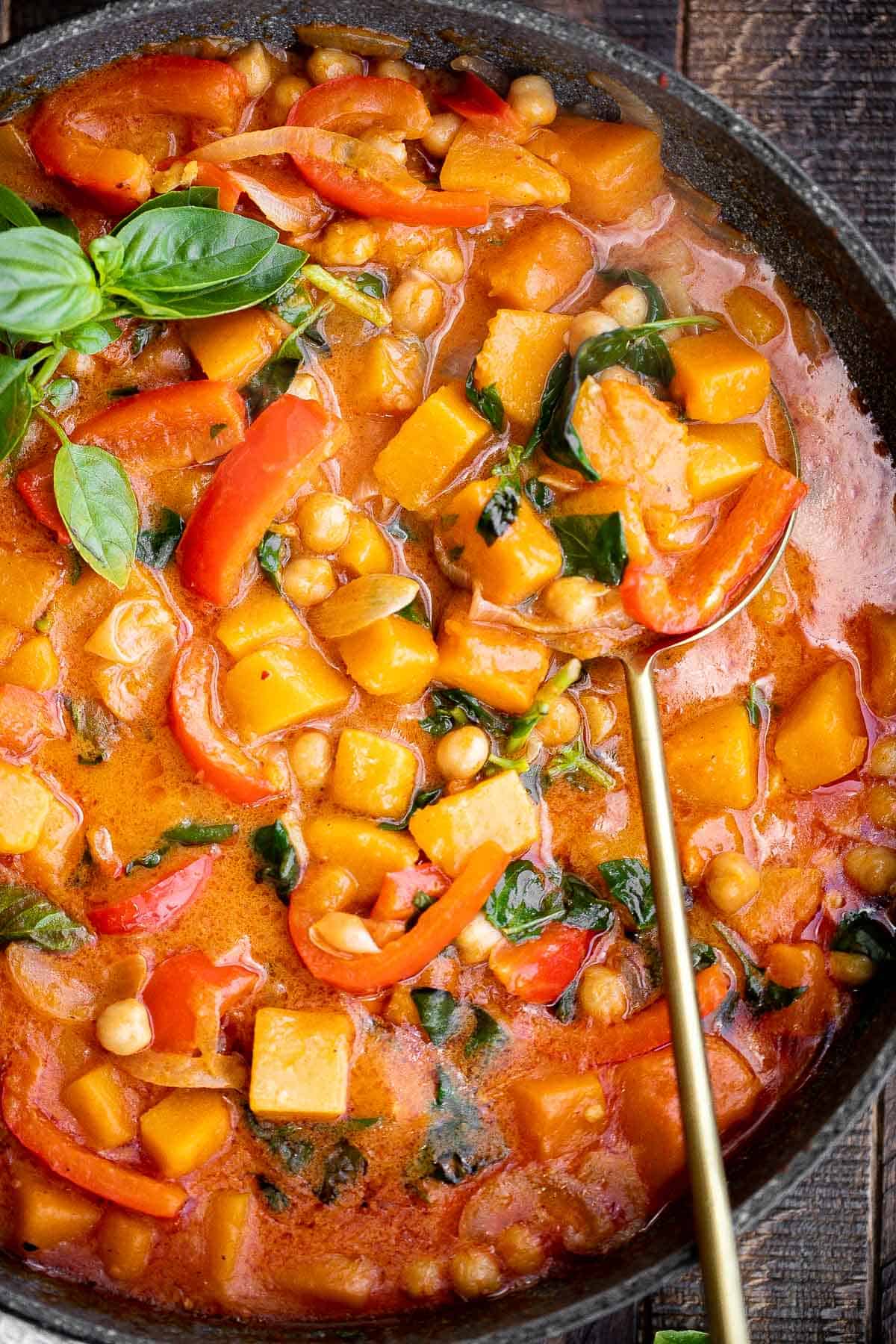 Indian-inspired, vegan, creamy coconut curry lentil soup is an easy and simple 30-minute pantry meal that is packed with spices for maximum flavour. Serve it as a soup or as a curry over some coconut rice.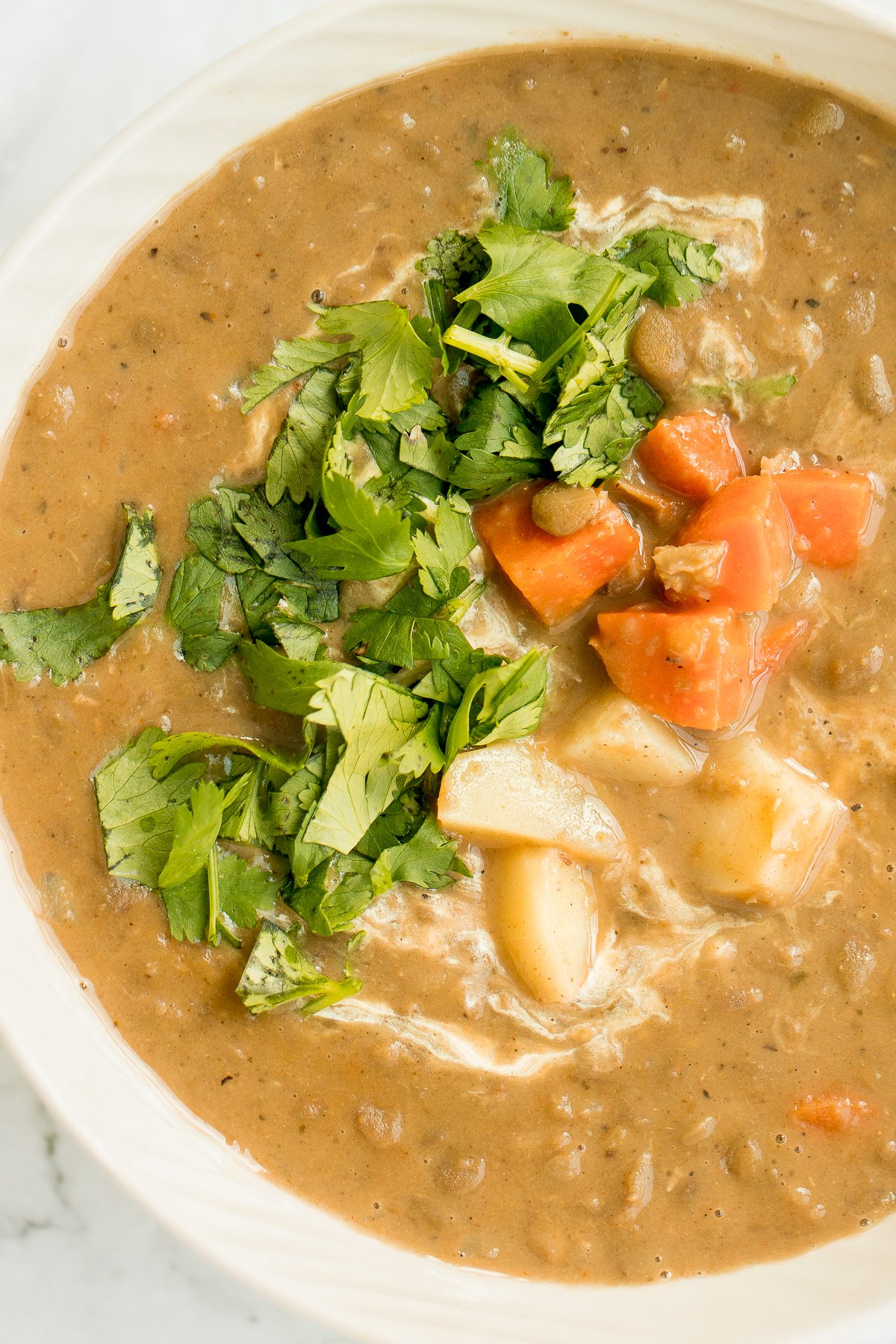 Curried Chickpea Stuffed Acorn Squash
Wholesome, hearty, curried chickpea stuffed acorn squash with curry flavours is the perfect vegan and gluten-free fall comfort food dinner to enjoy this winter.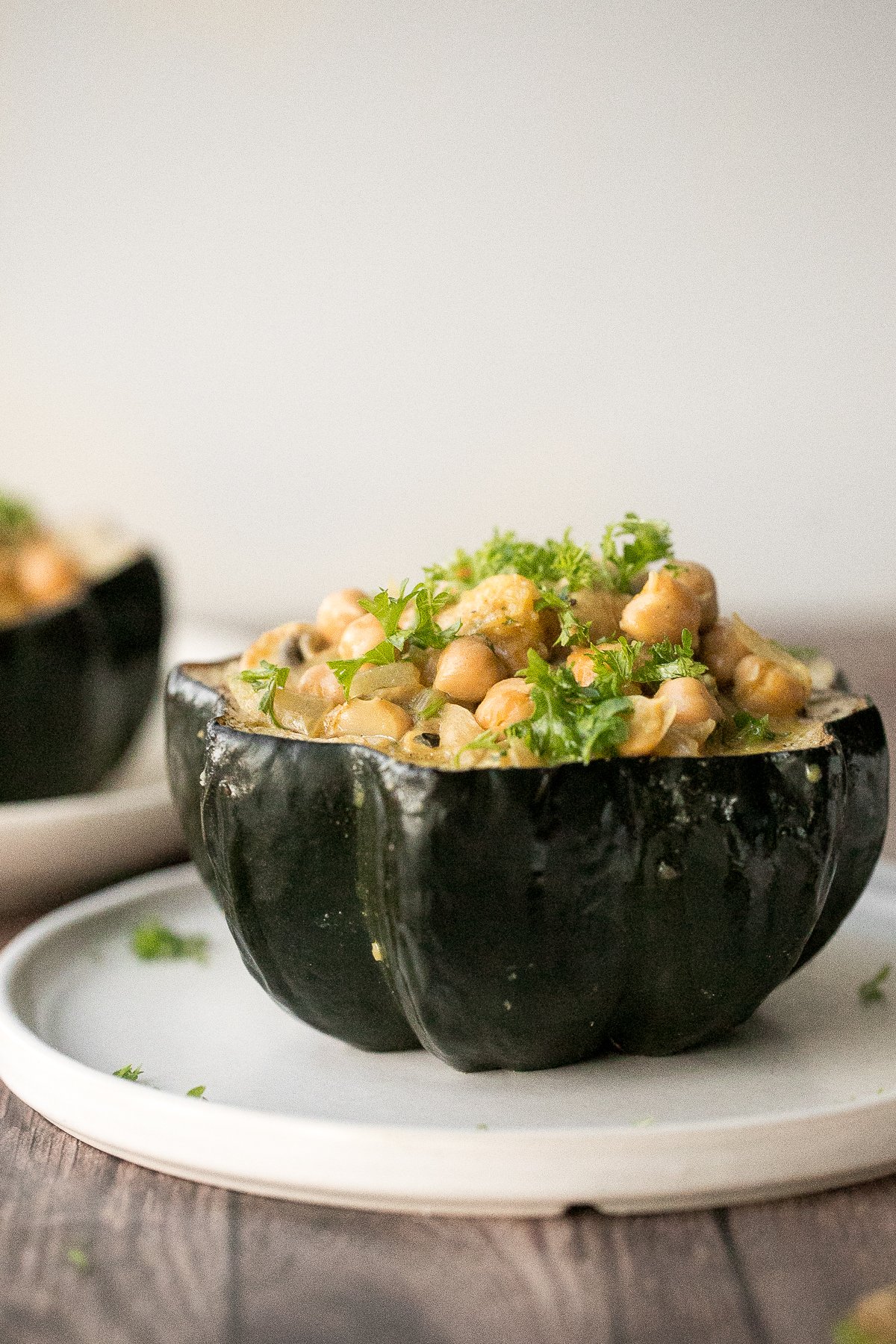 Vegetarian Lasagna with Spinach
This Vegetarian Lasagna with Spinach is creamy, cheesy, and delicious. This classic Italian dish gets a meatless upgrade in this vegetarian version.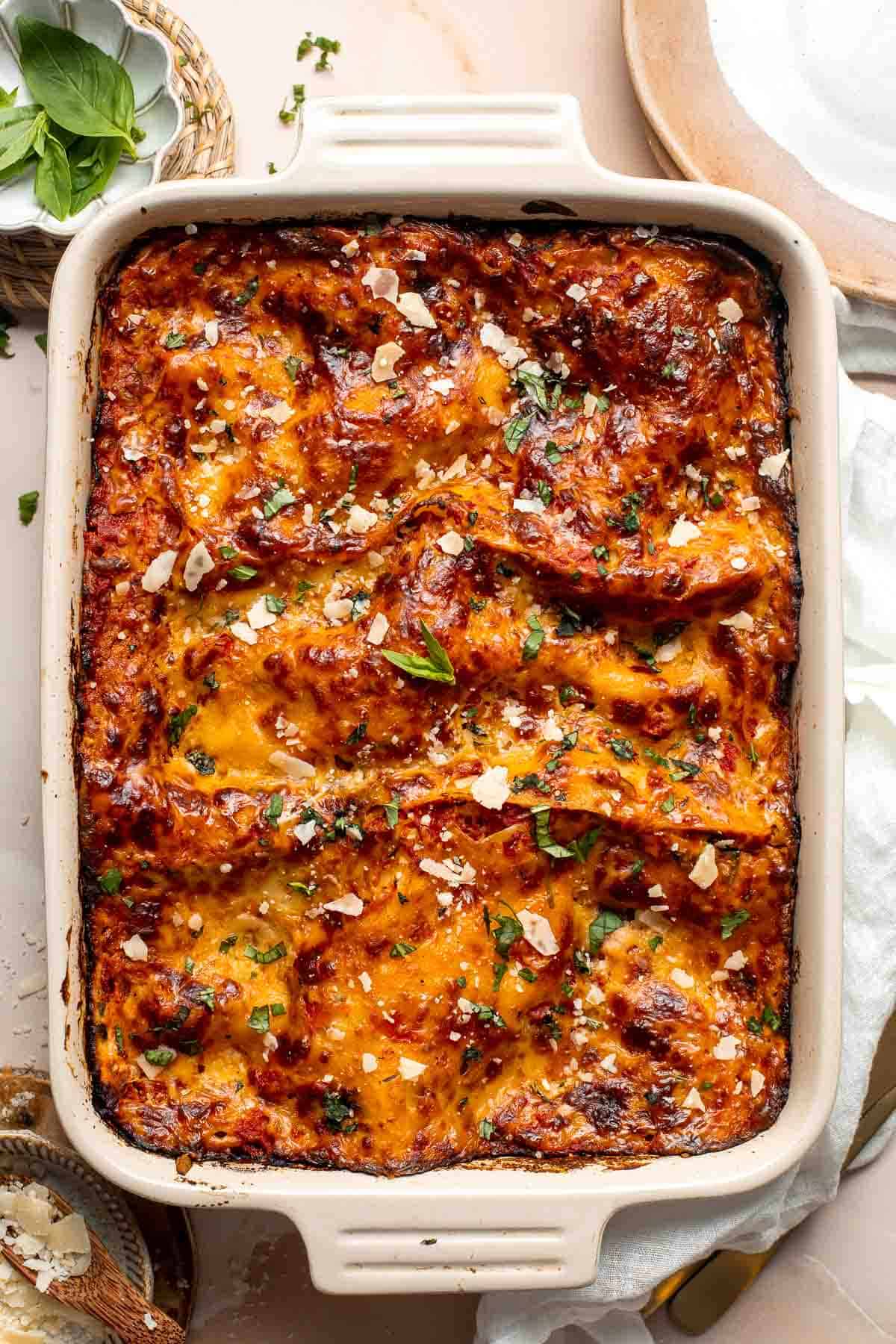 Stuffed Butternut Squash with Wild Rice
Healthy, hearty and wholesome butternut squash with wild rice and mushrooms is an easy cozy vegetarian dinner or side dish for fall. It pairs so nicely with a juicy roasted turkey breast and nutty green beans.
How to Store and Reheat Comfort Food
Store any of these easy comfort food recipes in an airtight container (once cooled to room temperature) and place in the refrigerator for up to 3 days. Most of these are also freezer-friendly so you can store them for up to 3 months in the freezer!
For any stovetop comfort dinners (such as soups, curries, and pastas), you can reheat again over the stove on medium-low heat until warmed through. You may have to add a splash of water if there is any sauce as it will have likely thickened up when stored in the refrigerator.
For casserole-type dishes like lasagna and pasta bakes, you can also reheat over the stove, or you can reheat in the oven at 300F for 10-15 minutes, or air fryer for 5-10 minutes, until fully warmed through.
Refer to the specific recipe post for full storing and reheating instructions.
Did You Make Any of These Comfort Food Recipes?
Please leave a comment and rating below, and let me know what you thought of this round up of the best comfort food recipes. Be sure to snap a picture and tag me on Instagram @aheadofthyme or share it on the Pinterest pin so that I can follow along.
HUNGRY FOR MORE? Don't forget to sign up for my email newsletter so that you don't miss any recipes. You can also follow along on Instagram and Pinterest for more recipe updates.
Print
Recipe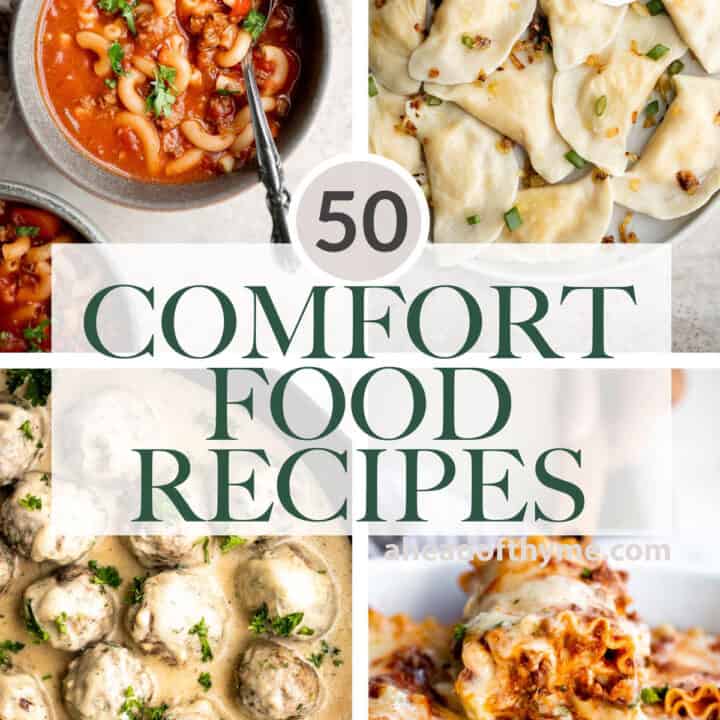 50 Best Comfort Food Recipes
---
Author:

Total Time:

1 hour 30 minutes

Yield:

9-12 servings
Description
Over 50 best comfort food recipes including warm pastas and lasagna, cozy soups and curries, creamy and cheesy dinners, and vegetarian comfort food. One of my favorites is this Meat Lasagna.
---
For the lasagna noodles:
9

dry lasagna noodles

1 tablespoon

 olive oil

1 teaspoon

 salt
For the meat sauce:
2 tablespoons

 olive oil

1

lb. ground beef

1 cup

 onion, finely chopped

2 tablespoons

 garlic, minced

3 cups

 tomato sauce

2 tablespoons

 tomato paste

1 teaspoon

 salt

¼ cup

 fresh parsley, finely chopped 
For the cheese mixture:
2 cups

 ricotta cheese

1

+

½ cups

 mozzarella cheese, shredded and divided

½ cup

 Parmesan cheese, grated and divided

1

 egg, beaten

¼ cup

 fresh parsley, chopped
---
Instructions
Preheat oven to 375 F.
Cook the lasagna noodles: Bring a large pot of water to a boil over medium high heat. Add lasagna noodles, olive oil and salt and cook until al dente (fully cooked but still firm), or according to package directions, about 10 minutes. Rinse the noodles under cold water to stop the cooking process and set aside in the pot.
Prepare the meat sauce: Heat oil in a large pot or Dutch oven for 2 minutes over medium-high heat until the oil is sizzling hot. Add ground beef and cook for 5-7 minutes until browned. Add onion and garlic. Stir well to combine and continue cooking for 3-4 minutes until tender. Pour tomato sauce, tomato paste, salt and parsley. Stir well to mix and bring the meat sauce to a simmer. Turn the heat down to low and let it simmer for 10 minutes uncovered. Set aside.
Prepare the cheese mixture: In a medium bowl, combine ricotta cheese, 1 cup mozzarella, ¼ cup Parmesan, beaten egg, and parsley. Stir well to combine together.
Assemble the lasagna:

Sauce

: Evenly spread 1 cup of the meat sauce in a 9x13 baking pan.

Noodles

: Place 3 lasagna noodles evenly apart over the meat sauce.

Cheese

: Spread ½ of the cheese mixture evenly over the noodles.

Sauce

: Spread ½ the remaining meat sauce on top.

Noodles

: Top with another layer of 3 lasagna noodles.

Cheese

: Spread remaining half of cheese mixture.

Noodles

: Top with last 3 pieces of lasagna noodles.

Sauce

: Add remaining meat sauce on top.

Shredded cheese

: Top with remaining mozzarella and Parmesan cheese.

Bake the lasagna: Lightly grease a large piece of aluminum foil and cover the pan with the greased side inside. Greasing the foil prevents the melted cheese from sticking to the foil while baking. Bake the lasagna covered for 45 minutes. Then, remove the foil and bake uncovered for another 20 minutes or until the melted cheese turns golden brown and bubbly. Optionally, turn on broiler on high and broil for 3-4 minutes to get a crispy and brown cheesy crust. But keep a close eye on the broiler as things can burn quickly.
Cool down: Let the lasagna cool for 10 minutes before serving.
Prep Time:

25 minutes

Cook Time:

1 hour 5 minutes

Category:

Casserole

Method:

Baked

Cuisine:

Italian
Keywords: comfort food recipes, comfort food dinner ideas, comfort food dinners, winter comfort food