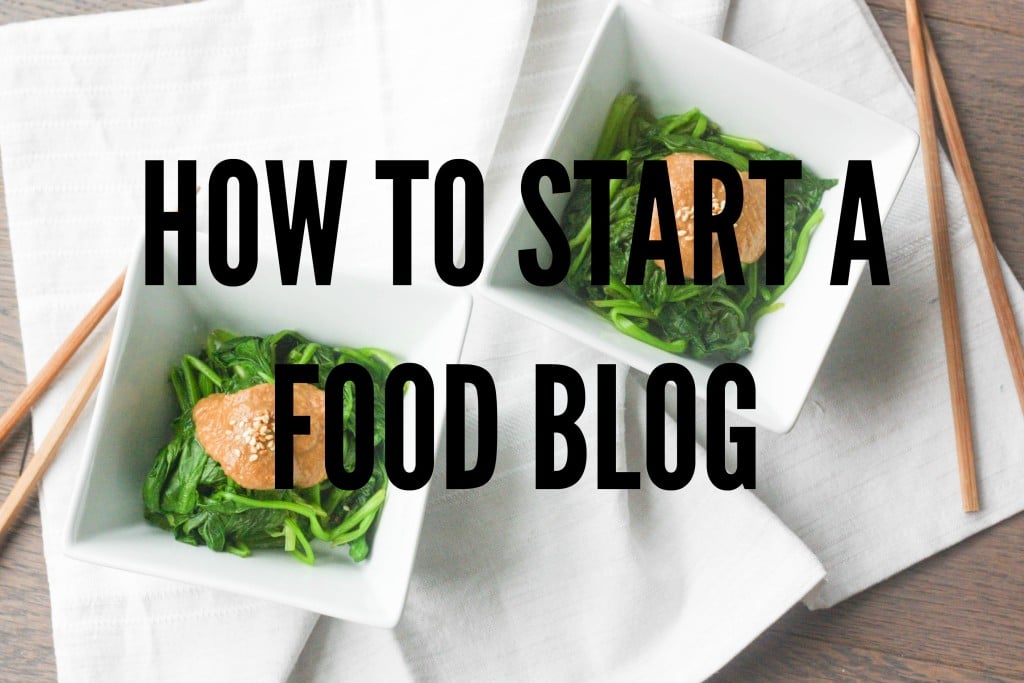 I have always loved to cook and take pictures of my creations to share with family and friends. I began posting photos on instagram and noticed the interest in these photos slowly start to rise. After a couple of months, I decided to take the leap and start a blog so that I could share recipes of the food that I was instagramming. That was 8 months ago.
In 8 months, I have gone from 0 page views to over 100,000 page views a month. I have even started making money from my blog. You can achieve this same success too! All it takes is a few simple steps and and you can have your very own blog/success story!
1) Name your Blog
Name your blog and buy your domain. When I started my blog, I had a number of different ideas that had been taken. I was so excited that aheadofthyme.com was available. Once you find an available domain, you can get it for free through your Bluehost web hosting plan. You can also click the link and see if your domain is available via Bluehost's domain checker.
Register your name on social media accounts. I was also lucky that aheadofthyme was available on instagram (my social media platform of choice).
2) Self-Hosting
There are 2 ways you can create a blog: hosted (free) and a self-hosted (not free). The self-hosting option promotes the maximum freedom and control over the design and content of your blog. I took this route and highly recommend it for all potential bloggers out there.
My blog is self-hosted through Bluehost and still currently hosted by them. Normally, their basic plan costs $7.99 but for Ahead of Thyme blog readers, they are offering a discounted price $3.95 per month for unlimited web hosting! Plus, you get your domain for FREE and $150 FREE ad credits!! Hurry before this offer expires! They are also available 24/7 for technical support which comes quite in handy in the beginning when you have tons of questions!


Signing up for Bluehost
As you can see, Bluehost's normal price for their basic plan is $7.99. For Ahead of Thyme readers, they are offering their plans at a discounted rate of only $3.49 per month! CLICK NOW before the offer expires. Once you click through the link, click "get started now".

Next, select your plan. I would recommend the basic plan for those of you who are just starting out. You get more than enough webspace and a free domain.
Next, enter the domain that you want in the first box. If you have already signed up for a domain, enter it in the second box.
Then fill in your details to compete the registration. Under "Package Information",  I highly recommend that you add the domain privacy protection circled below. This will hide your name and address from domain searches and keep it anonymous.
Enter your credit card details and submit.
On the next page you will be asked to create a password. You will then receive a confirmation email from Bluehost containing your login information.
Congratulations! You now have your own self-hosted domain!
Alternate Option: WP Engine WordPress Hosting
Once your blog grows to over 50,000 views per month, you can think about switching to a more powerful host such as WP Engine. I am currently looking into this option for myself and weighing out the pros and cons. Main con of switching: more expensive. Main pro of switching: ability to accommodate my a larger number of visits. Although, Bluehost has been doing an amazing job of accommodating my 100,000 page views thus far. I have found myself extremely surprised at the amount of traffic their hosting can sustain.
3) Install WordPress
Once you are signed up, install WordPress. This is easily done from your Bluehost home page on the "website" panel. Click here for detailed instructions on installing WordPress on Bluehost.
4) Design your Blog
Now make your blog pretty with a theme. There are free themes available that you can play around with at first. But if you want a professional looking blog, I highly suggest spending a few bucks on a nice theme. My blog started off with the Foodie Pro theme which is a Studiopress theme geared for food bloggers. It costs $129.95 and WORTH EVERY PENNY! My blog looked professional from the very first day that it was launched and I couldn't be happier. I truly believe that it added to my quick success.  First impressions are everything!
Foodie Pro theme – HIGHLY recommended food blog theme (created by Shay Bocks and available via Studiopress). It makes customization super easy and you will have a professional looking blog set up in no time!
Clean Food theme – a clean and responsive WordPress theme designed for food bloggers (by cre8d design). Check out the demo on their website!
Yumblog theme – a food blog theme (provided by UpThemes)
Other more cost effective themes can be found at Studiopress.
Once you have your brand new theme, learn how to install it into WordPress.
5) Install WordPress Plug-ins
With a self-hosted WordPress blog, you can customize your blog with plug-ins. They make your blog more effective and functional. What is the best part? They are completely FREE!
Some of my top recommended plug-ins are:
6) Sign up for Google Analytics and Webmaster Tools
Using a Google account, sign up for Google Analytics and Webmaster Tools.
Google Analytics tracks the traffic to your blog. Just to name a couple of features out of the vast amount of information it provides, it shows you how many people are visiting your site every day and which pages they are viewing.
Google Webmaster Tools adds your website to the Google search engine. It also makes you aware of any broken links on your website so that you can fix it!
7) Start blogging!
You are now officially part of the food blogging community! Start blogging and sharing your recipes! The world is your oyster 🙂
What's Next? 
Check out Blogging Basics for tips and more resources on how to grow your blog and make money!
---
<![CDATA[ var vglnk = { key: 'dbde0f87ed7a37f2e9b09d6c6e0c68a7' }; (function(d, t) { var s = d.createElement(t); s.type = 'text/javascript'; s.async = true; s.src = '//cdn.viglink.com/api/vglnk.js'; var r = d.getElementsByTagName(t)[0]; r.parentNode.insertBefore(s, r); }(document, 'script')); // ]]>